It's rare for a couple to celebrate 70 years of marriage, so it's a very unique event! Oh Canvas offers a list of 70th anniversary gifts to show your spouse or parents how much you appreciate them. Give them the ideal day with a combination of exquisite gifts and unforgettable experiences.
What Is The 70th Wedding Anniversary Gift?
The platinum wedding anniversary is celebrated after 70 years of marriage. Platinum is the customary 70th wedding anniversary present in the United Kingdom. It's a custom that's still practiced in the United States, and contemporary couples and gift-givers alike are glad to carry on the tradition. The reason platinum is so valuable is that it is robust, durable, and tarnish-resistant. Because of this, a gift of platinum is a fitting symbol for your 70-year marriage.
Even though there aren't any traditional flowers or gems for the event, some modern sources say that peony is the flower and smoky quartz is the gem.
Traditional & Modern Gift – Platinum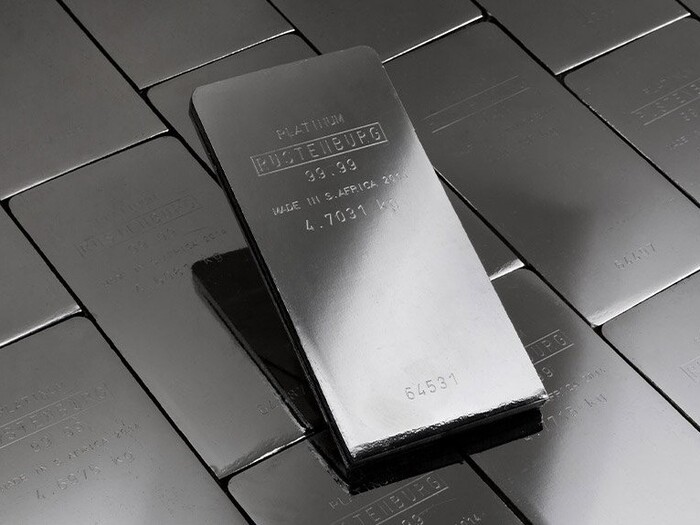 Platinum is a rare, precious metal that is more valuable than silver and gold. It also has given a magnificent setting for some of humanity's greatest treasures. The Hope Diamond is only one example of this.
Platinum
is linked
with elegance and distinction all over the globe.
As a 70th anniversary gift, the metal represents the power, rarity, perseverance, and purity of genuine love
. Platinum also denotes honesty and integrity. The color of the metal is likewise connected with these noble traits.
Flower – Peony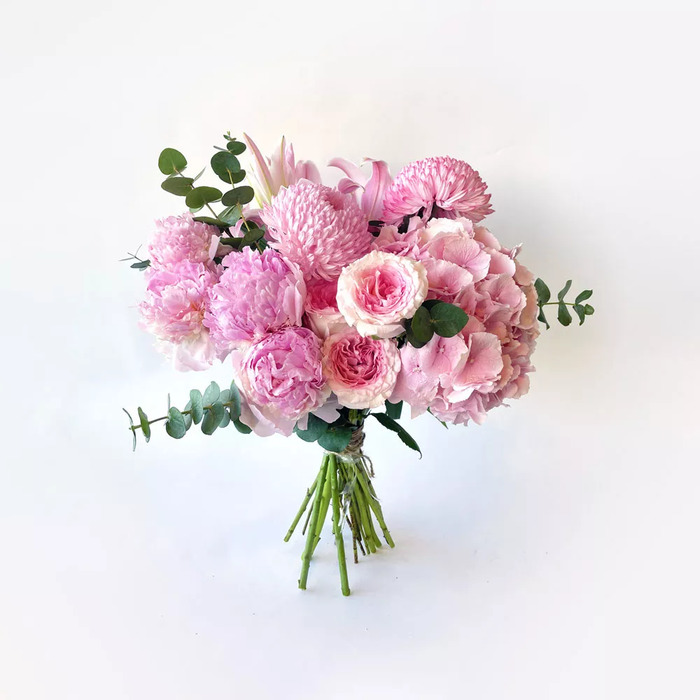 The 70th wedding anniversary flower has
been proposed
to be peonies, which are
traditionally
given as a floral present on the occasion of the couple's 12th wedding anniversary
.
Symbolism abounds in this flower native to China and other Asian countries, which mimics the rose in appearance
.
Romance, compassion, luck, and wealth are
just
a few of the connotations associated with it.
Gemstone – Smoky Quartz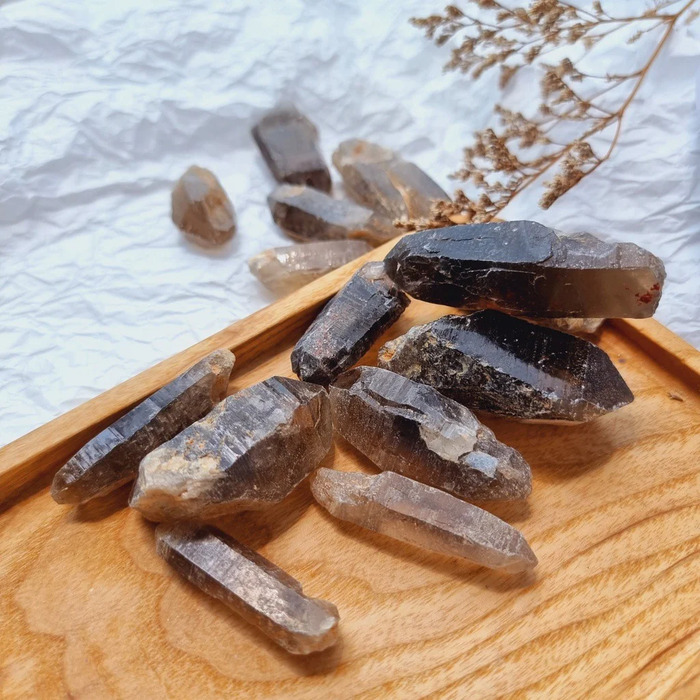 Smoky quartz has recently
been proposed
as the stone for a 70th-anniversary wedding. Negative energy
is transformed
into positive by the stone.
70th Anniversary Gifts For Wife – Make Her Day Special
1. A Luxurious Spa Experience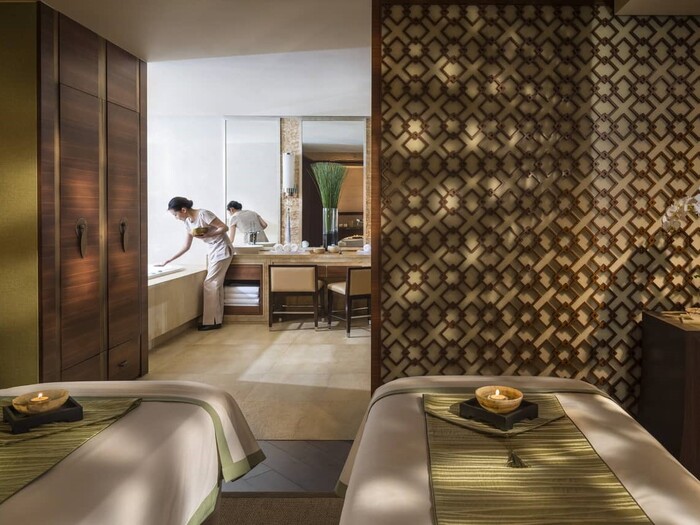 Your wife will appreciate one of the most luxurious and opulent 70th wedding anniversary gifts from you. Indulge her with treatments that include diamond cream, gold and pearl extract, and more at the exquisite spa. That is, she'll walk away from her weekend retreat feeling like royalty.
2. Platinum-dipped Honeycomb Locket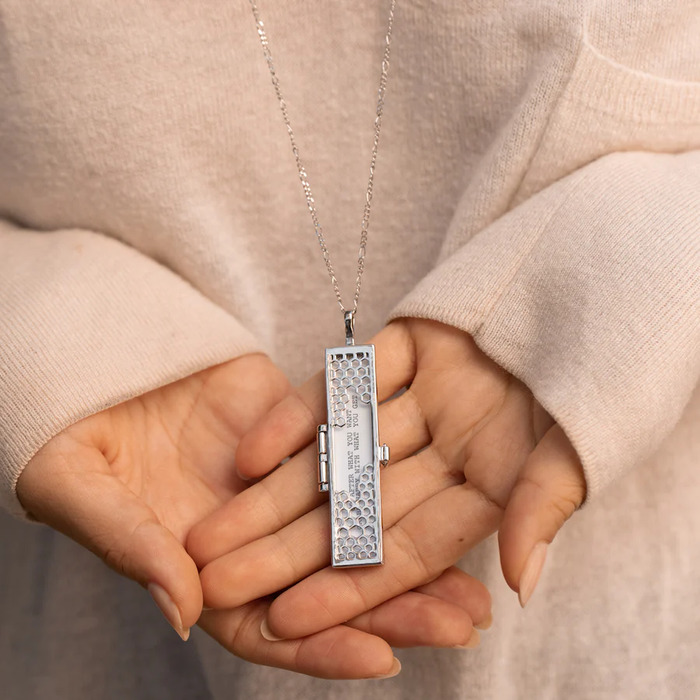 For seven decades, you've been there for each other through
all of
life's highs and lows.
There's no better opportunity to show your wife how much you care than on your 70th wedding anniversary
.
Giving her a gift like this platinum-dipped honeycomb locket is one way to show her how much you care.
The front includes a tiled hexagon design, exactly like honeycombs generated by honey bees
. These geometric forms are beautiful and also symbolize power and dedication. Honeycombs can contain a lot of honey because hexagons are robust.
3. Smoky Quartz Ring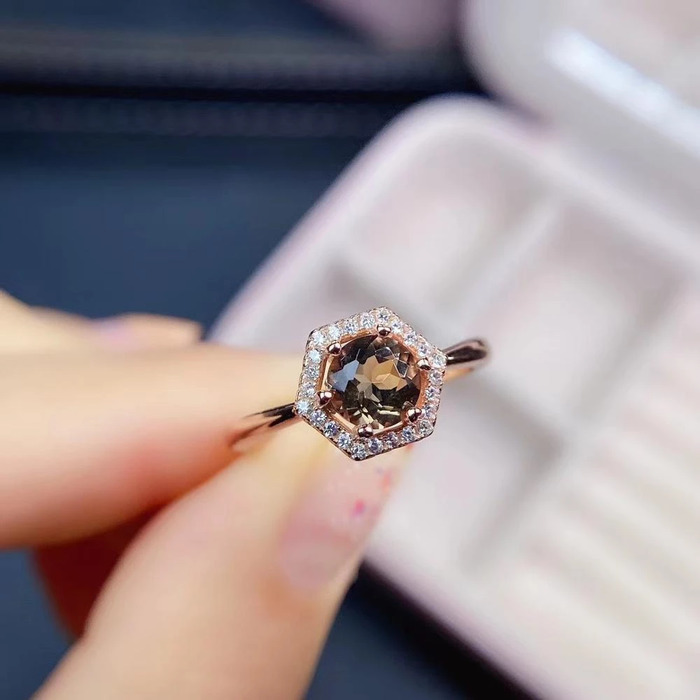 If you're seeking 70th anniversary gifts inspired by the contemporary recommendation of smokey quartz as the stone for the event, try a necklace, earrings, or ring. Natural-shaped or tumbling stones may be used to create basic pieces of jewelry, or you can choose something more complex, like this smokey quartz and black diamond ring.
4. A Classic Women's Fragrance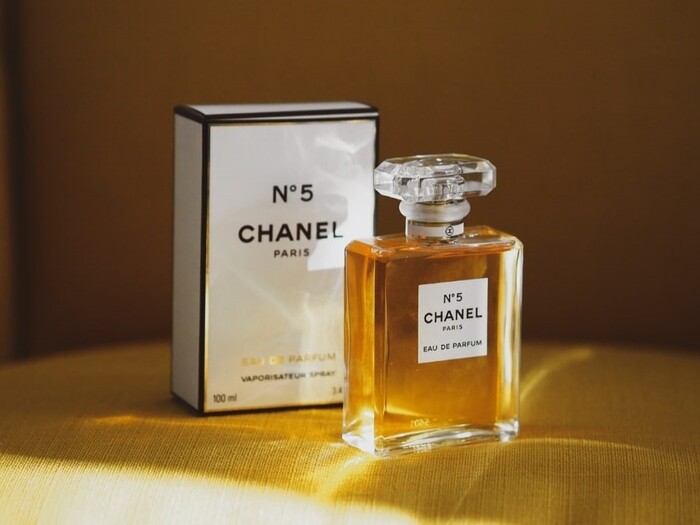 When you are in search 70th wedding anniversary gifts or presents for 70th birthday, remember that she's a role model for women everywhere
. Perfume is an excellent way to show her how much you care about her. As far as aldehydes and flower bouquets go, Chanel No. 5 is the gold standard.
5. A Cashmere Wrap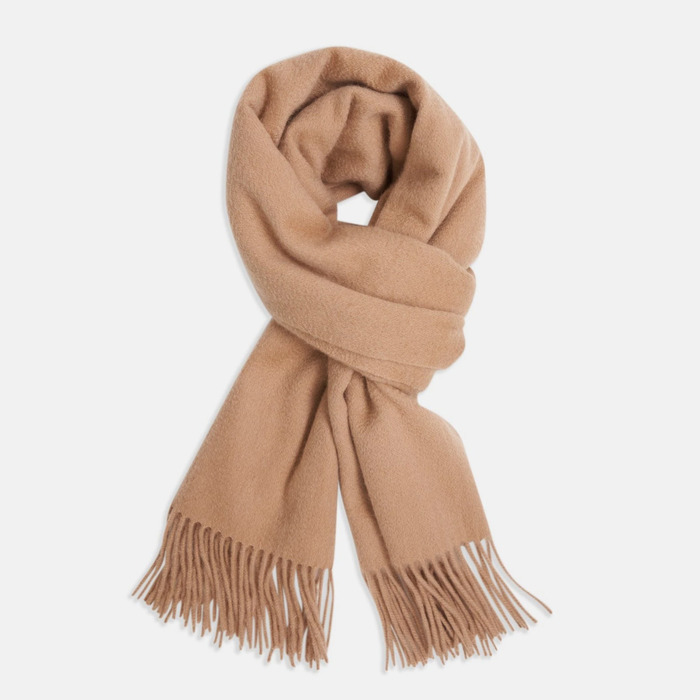 Styles from this sustainable cashmere company are less costly than those from other cashmere merchants. She'll never want to leave the house without this large wrap since it's effortlessly gorgeous and very adaptable. This wrap would be one of the most elegant gifts for 70th wedding anniversary.
>>> You may love finding more ideas about anniversary gifts by year!
6. A Floral Arrangement
Flowers associated with love and passion, such as peonies and roses, should be included in the delivery. Use one of the best flower delivery services for their 70th wedding anniversary to ensure your present to them is impeccable. Remember that, flowers can also be a good idea for presents for 70th birthday.
7. Crossover Platinum Ring with Diamonds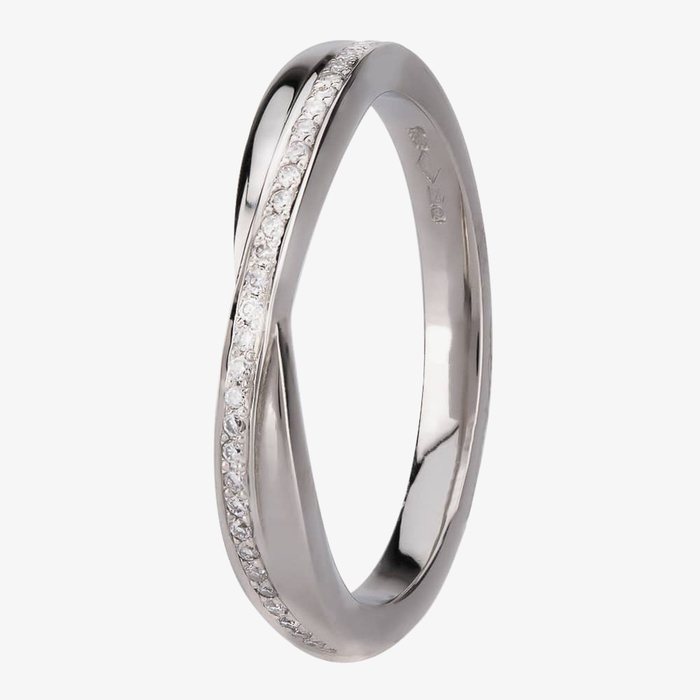 Get ready to shine like a diamond with this ring. With its unusual design, the crossover is one of the ideal 70th wedding anniversary gifts for your one-of-a-kind woman.
8. Song Lyrics Wall Art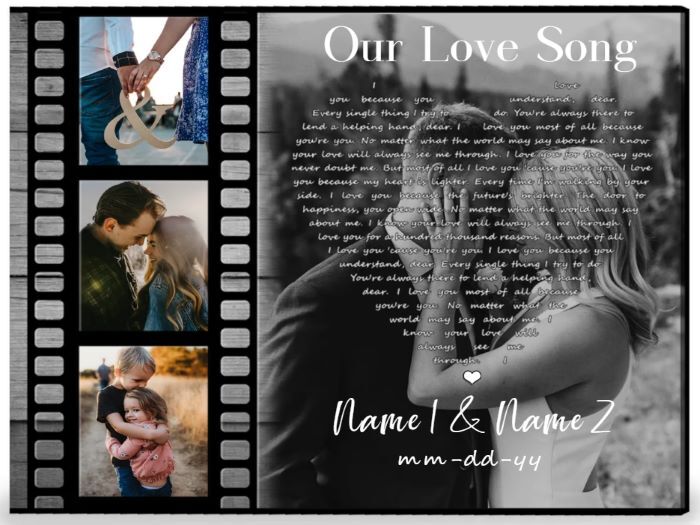 Your parents' wedding is most likely the single most important event in their life. Restoring antique wedding photos that belonged to your parents is a wonderful and unique present that you may give them as present ideas for 70th birthday.
9. Platinum Anniversary Bracelet
This bracelet may be personalized with the date of your wedding in Roman numerals. Anniversary gifts for the lady who appreciates sentimental keepsakes are always appreciated. You might also give it to someone as one of the most lovely presents for 70th birthday.
10. Jewelry Box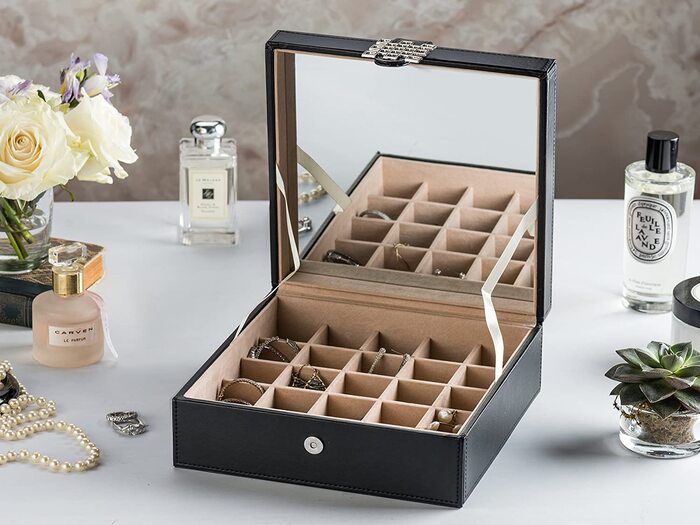 The lady in your life is a fan of jewelry? With her extensive jewelry collection, she is sure to have a piece to suit every occasion. As a result, a jewelry box is one of the logical options for 70th anniversary gifts. Her favorite jewelry will look stunning in this champagne lacquered wooden box, which holds all of her most cherished items. Personalize it even further by adding a monogram of your beloved lady's initials.
11. Smoky Quartz Earrings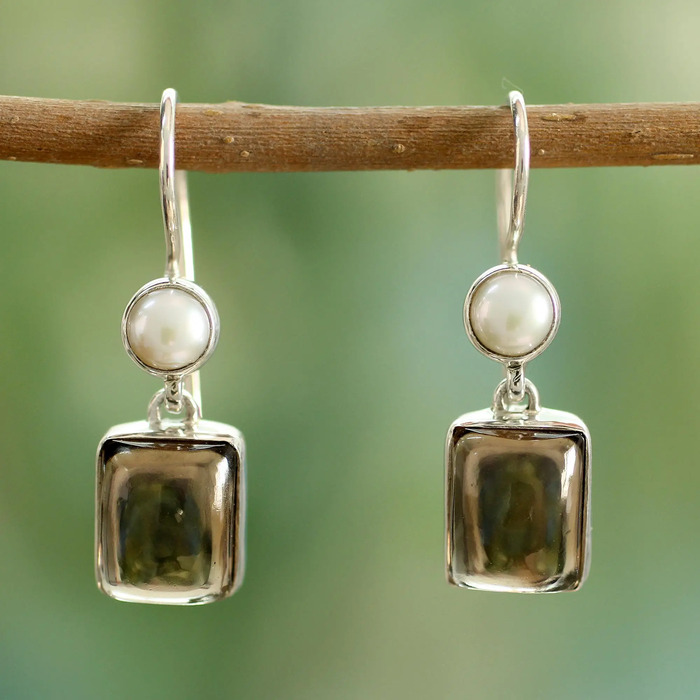 What to get your wife for their seventieth wedding anniversary might be tricky. Incorporating Smoky Quartz into jewelry is an excellent way to make a lasting impression on the recipient.
12. Monthly Candle Subscription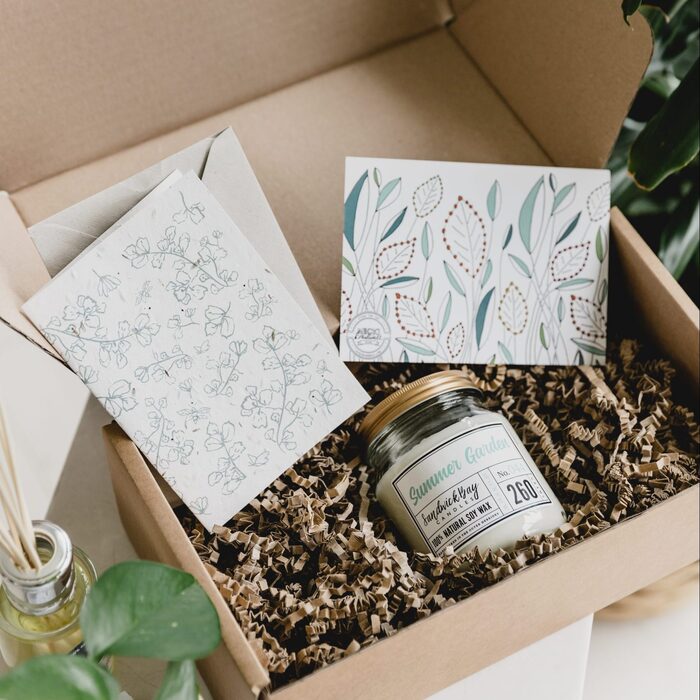 One of the perfect 70th wedding anniversary gifts for someone who likes to light candles or incense is a candle subscription. It's up to you whether you'd want a month-to-month or year-long subscription for a medium (up to 60 hours) or big candle (60-100 hours). Candles will be sent to her when she completes a fragrance profile form. To ensure the candles are properly cared for, some subscriptions even include a wick trimmer.
>>> Are you also looking for the 60th anniversary gift and 65th anniversary gifts?
70th Anniversary Gifts For Husband That He Can't Resist
13. A Platinum Watch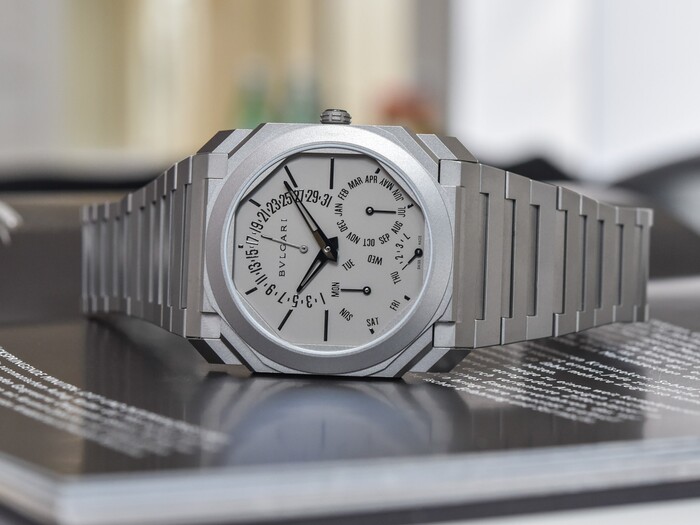 If you're looking for gifts for 70th wedding anniversary that incorporate the metal platinum, consider a wristwatch. Every time he wears it, he will think of the memorable event, the seven decades that preceded it, and his lovely life companion. With a platinum case and a black alligator leather strap, Bulgari's Octo Finissimo Tourbillon watch is truly stunning.
14. A Tea Tasting Experience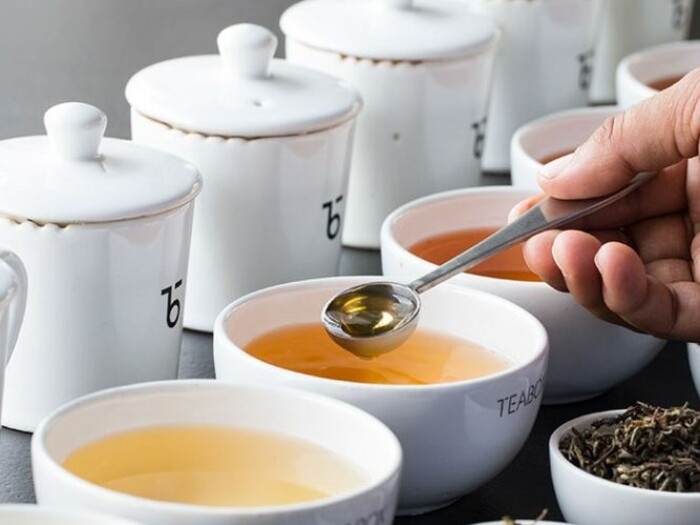 Treat him to a tea tasting session at the tea house in the US if he's a fan of the hot beverage. The tea master will create a variety of well-known and uncommon teas that will transport him on a sensory voyage. An unusual way to celebrate a 70th wedding anniversary or you can use this as present ideas for 70th birthday and enjoying the good time together.
15. A Pen With Platinum Detail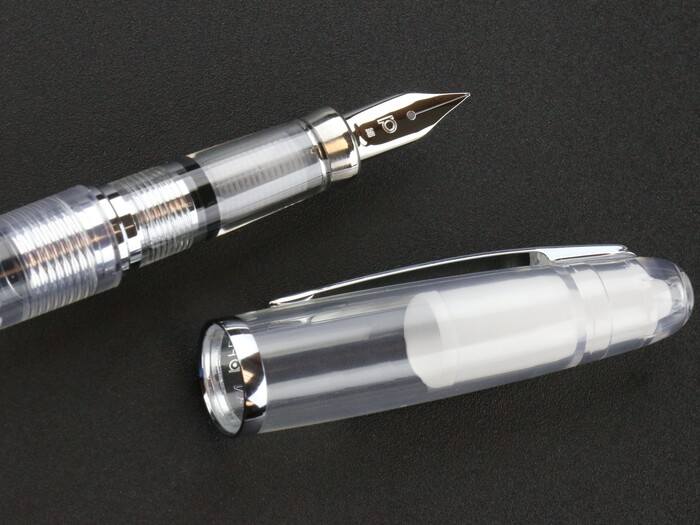 You may still give him a platinum anniversary present if jewelry or accessories are out of the question. Many high-quality penmakers have created pens with platinum components. Montblanc's Meisterstück Classique ballpoint pen is one of them. Any stationery collection would be incomplete without it.
16. Create A Book Biography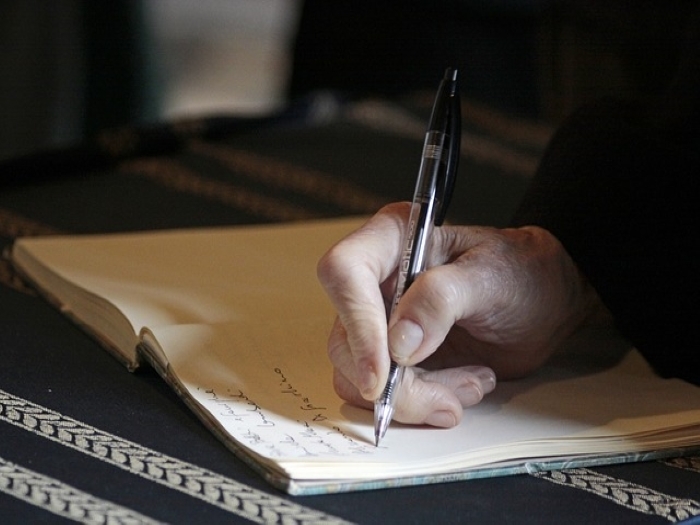 Does he relish the opportunity to narrate the stories of his life to others? Allow him to preserve his tales for future generations with 70th anniversary gifts from you.
17. Deluxe Barber Experience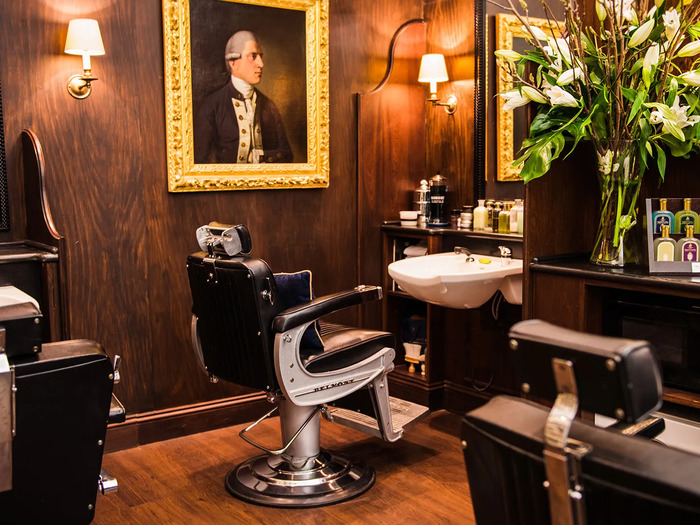 Allow him to be pampered with a present that elevates the standard barbershop experience. He'll be pampered with a professional shave, haircut, and massage. To get ready for his big anniversary meal, he'll need some pampering.
18. Glass Decanter with Wood Stopper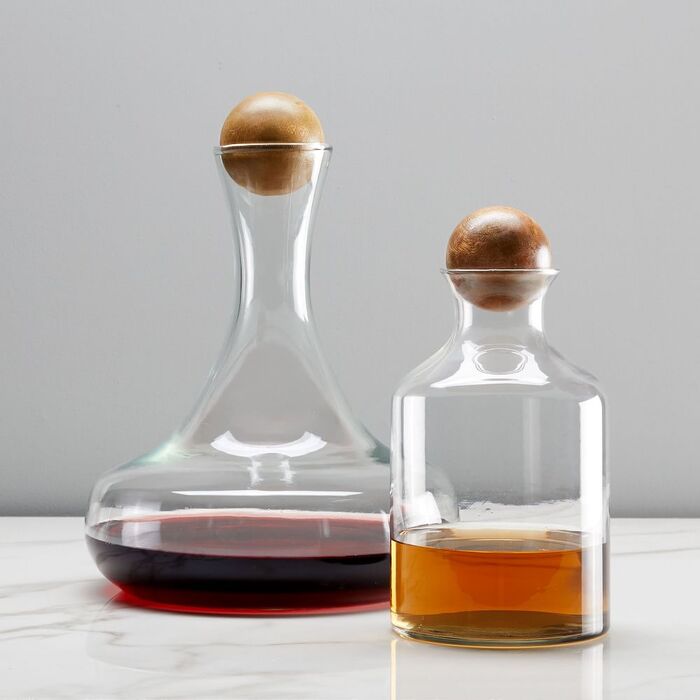 Whiskey connoisseurs will delight in a show-stopping decanter that enhances the flavor of any vintage. This would be one of the most wonderful 70th wedding anniversary gifts that he will cherish forever.
19. A Michelin-Starred Lunch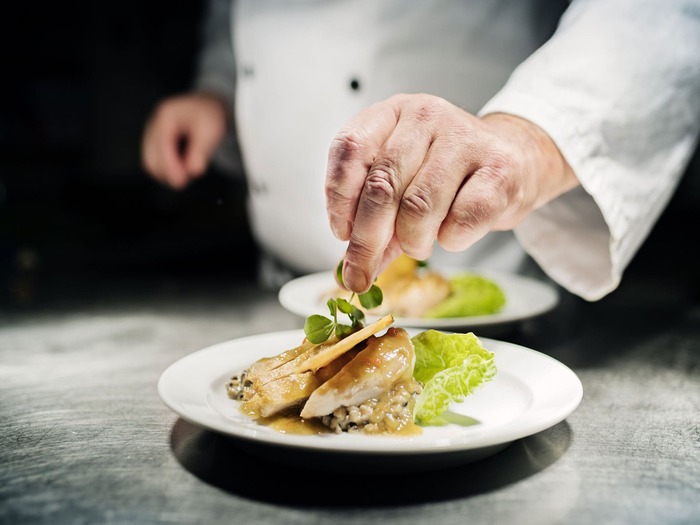 For the 70th anniversary, the best meals should be served in a lavish setting. Consider taking him to the Michelin-starred Coworth Park for a special dinner. At this Berkshire rural estate, diners may enjoy a wonderful interpretation of British food. The opportunity to celebrate a lifetime of love in the country is likely to be a treat for him. These lovely presents will add shine to an already sparkling event for the couple celebrating their 70th year of marriage!
20. Luxury Slippers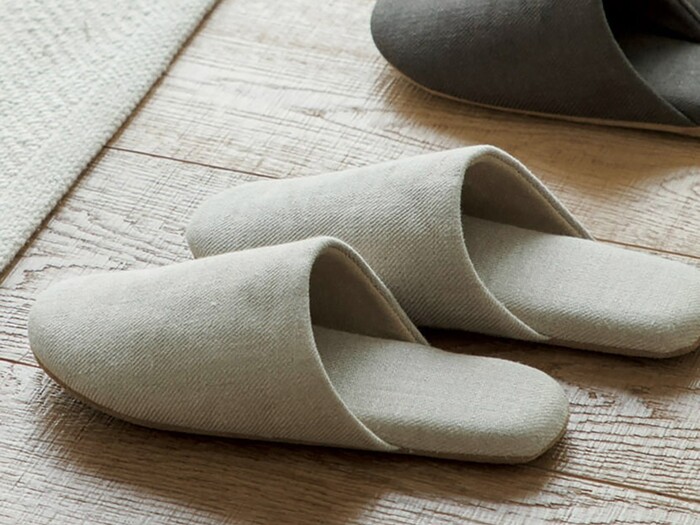 Get him a pair of these stunning slippers instead of his usual hotel slippers! They're even comfier than the ones he took from your previous trip, and they're sturdy enough to go to the corner shop.
21. Platinum Jug And Glasses Set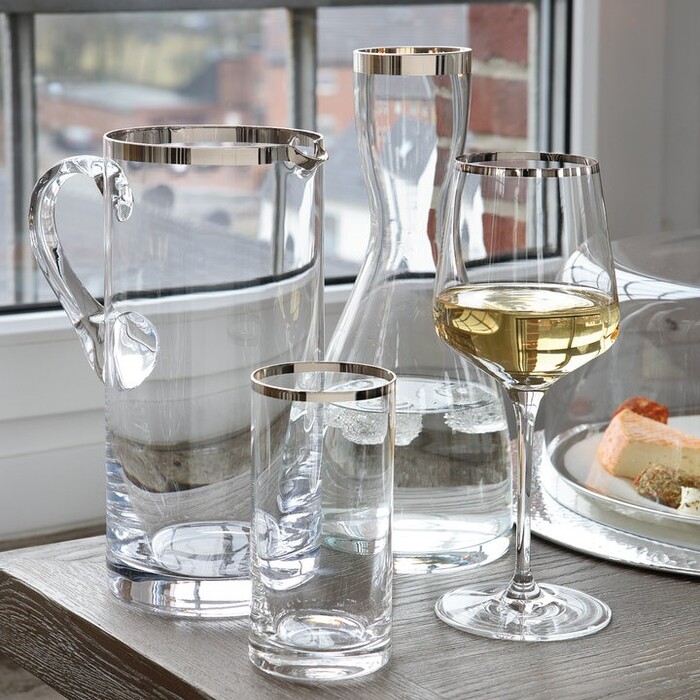 He'll love this elegant jug and glasses set whether he drinks whiskey, brandy, or elderflower cordial. When it comes to the perfect 70th anniversary gifts, nothing beats this platinum strip set. In addition to its eye-catching style, it also has platinum embellishments that were added by hand.
>>> Be more interesting with these 55th Anniversary Gift Ideas!
22. Wood Humidor with Hygrometer
If your significant other is a cigar connoisseur, this humidor box will preserve his prized possessions in mint shape. Adding a pack of cigars to the present box is a great way to make a lasting impression.
23. Deluxe Portable Turntable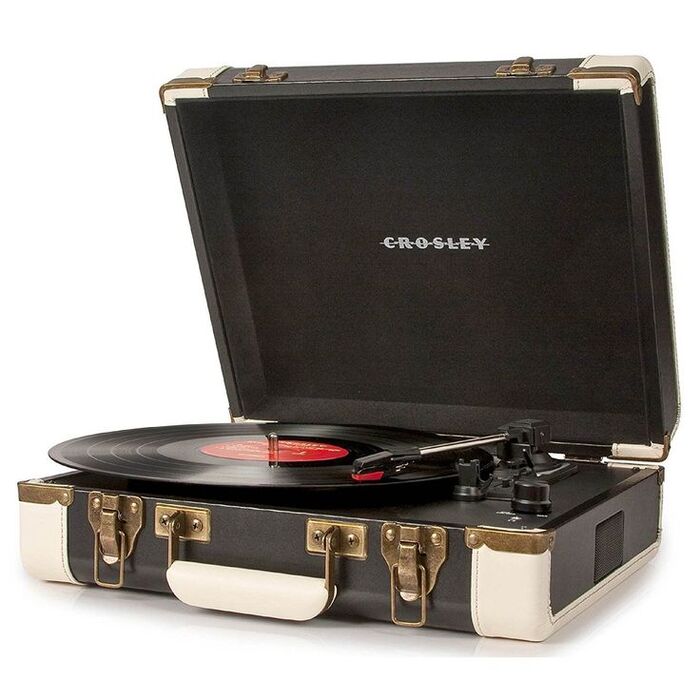 A classic suitcase turntable may be set up anywhere in the home, whether he's an obsessive record collector or has just dreamed of getting into vinyl.
The Perfect Sentimental 70th Anniversary Gifts For Parents
24. Personalised Luxurious Bed Linen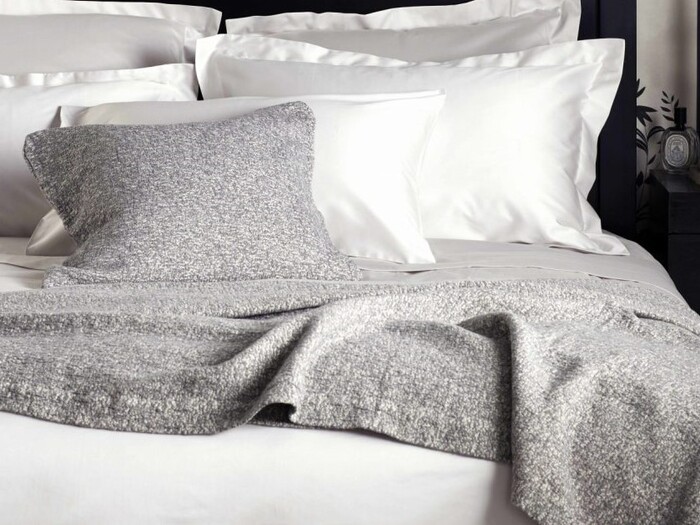 Whether it's for a wedding or a 70th anniversary, bedding is a wonderful present choice for couples who want to pamper their loved ones. Personalization is possible with the use of embroidery on this count cotton sateen bed linen. Because you know they'll appreciate this considerate present, you can rest easy.
25. Peony Candle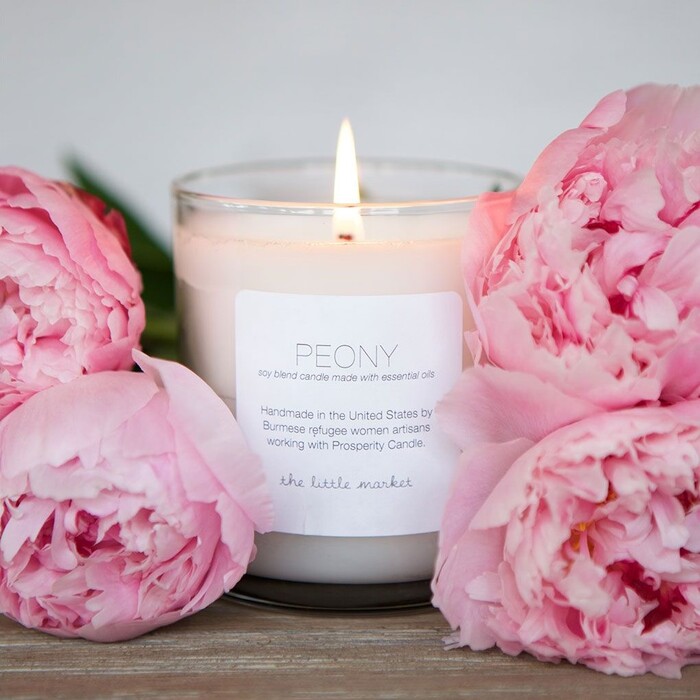 It is a challenge when it comes to finding a present idea for
anniversary gifts for parents
that are one of a kind. You can't go wrong with this peony and soybean-scented candle for your wedding anniversary. For the remainder of the time, you'll have another cause to make them smile.
26. Behind-The-Scenes Cabaret And Dinner Experience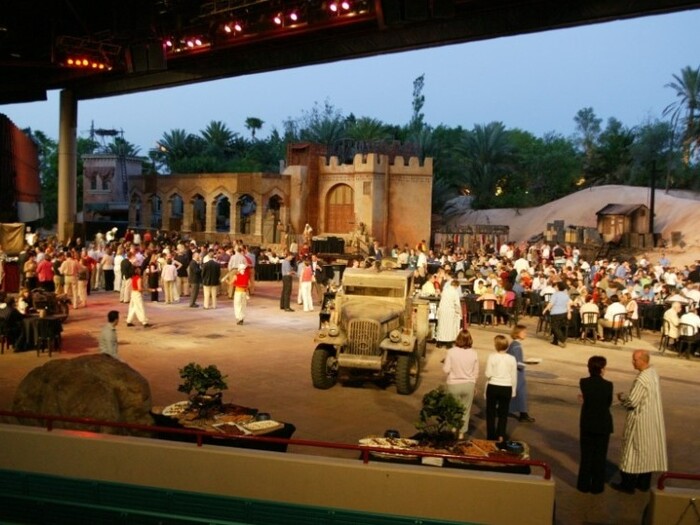 Consider combining theater and dining in a new way. Allow your parents to take in a captivating performance at the club before taking them backstage to meet some of the artists. After the event, they may have a celebratory meal to mark their 70th anniversary.
27. Museum Tour And Lunch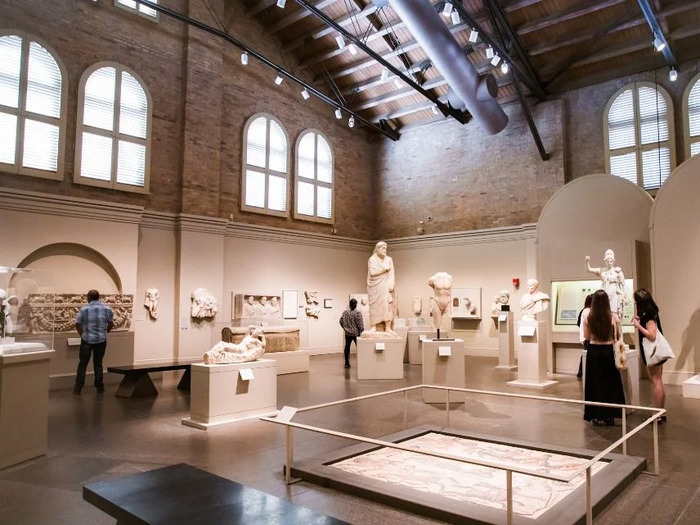 With a trip to London's Sir John Soane Museum, give your parents a once-in-a-lifetime opportunity. Club Gascon, a Michelin-starred restaurant in the museum's collection, serves a Gascony-inspired meal after a tour of the museum's collection. It's going to be one of the most memorable 70th anniversary gifts of their life.
28. Custom Canvas Prints Wedding Anniversary Gifts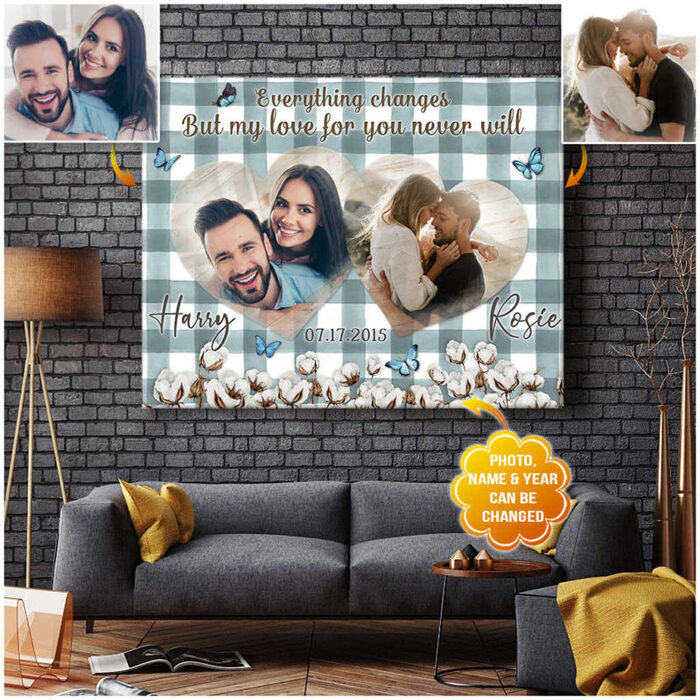 It all began with two persons who had a mutual attraction. I'm sure you can figure out who it is. You may showcase your parents' everlasting love story in this rustic photo frame. Two photos may be shown, such as a wedding day picture and a more recent one. In between, you might include a meaningful note and the names and anniversaries of your parents.
29. Family Tree Art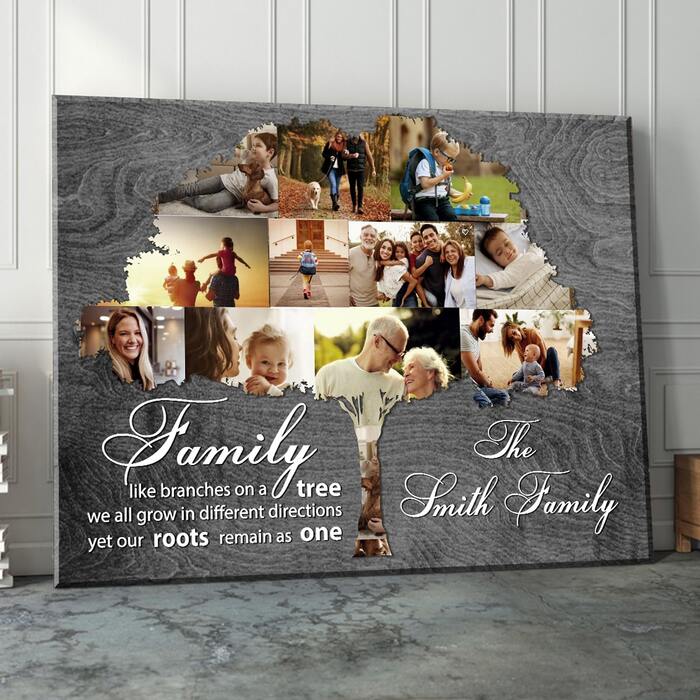 It's great that you may use different photographs in this tree collage. You have the option of selecting memories that illustrate your parents' progression from first-time parents to grandparents in the process of starting a family. Alternatively, you may solely use images of the two of them together to pay respect to their love. Choose the color scheme, molding, and frame size to make this traditional piece of decor uniquely yours.
30. Smoky Quartz Wine Glasses
A lot has occurred since their wedding day toast.
We'd wager that the glasses they got as gifts for 70th wedding anniversary are either long gone or degraded to the point of being unusable
.
Present them with these stunning Smoky Quartz wine glasses as a useful anniversary present so they may enjoy them
!
31. Platinum Vases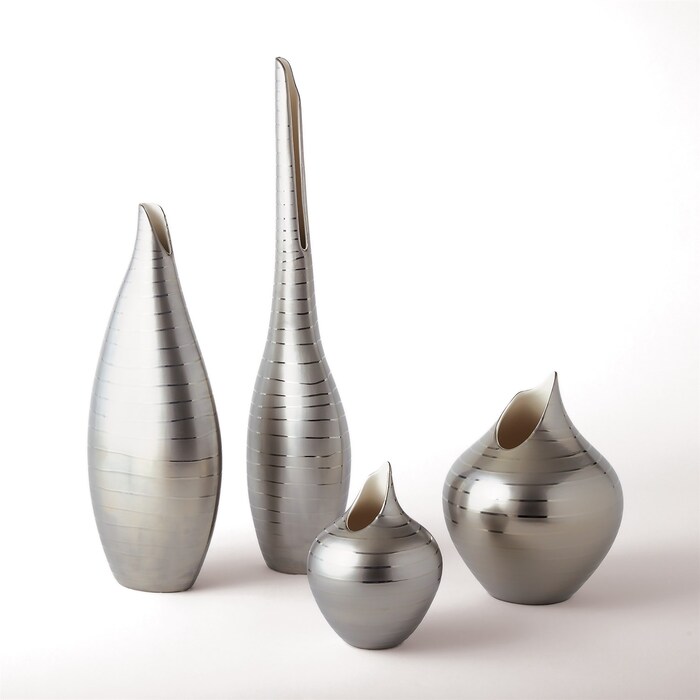 On certain occasions, did your father usually send your mother a bunch of flowers? However, he appeared to forget that fresh flowers need a vase in which they may be shown off! Sometimes my mother was able to find a vase, and other times she had to use a mason jar to hold the bouquet. You can be sure that your mother will always have a place to put her flowers from Dad if you give her this lovely and multipurpose vase!
32. An Art-inspired Getaway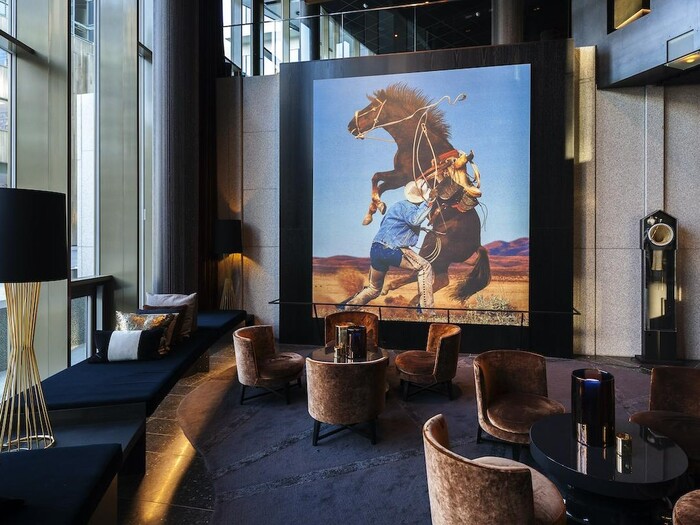 If your parents can travel, offer them one of the most unexpected 70th wedding anniversary gifts. Let them enjoy an art-inspired holiday at the beautiful hotel, nestled in four completely restored Georgian townhouses. They may soak in the hotel's art collection, warm themselves in front of open-turf fires, and indulge in afternoon tea when they're not relaxing in antique furniture or enjoying great meals in the luxe room.
33. Platinum Anniversary Table Clock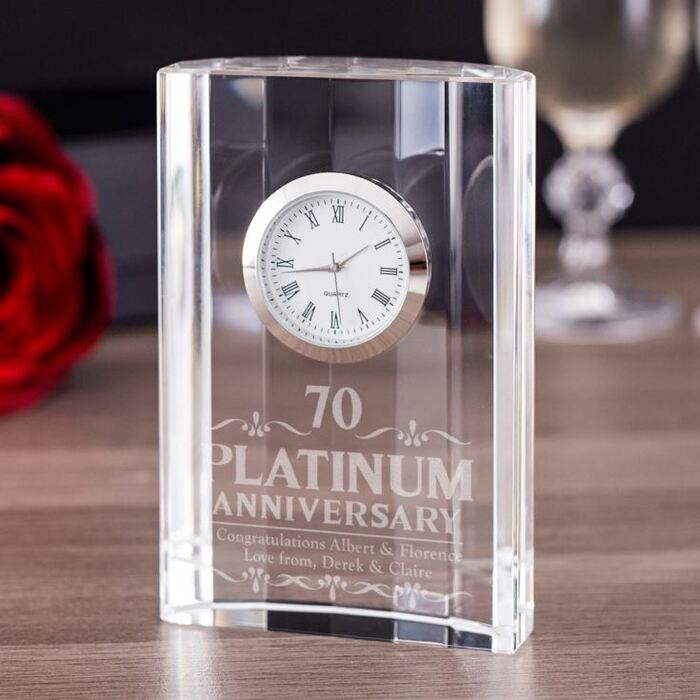 A custom-made anniversary clock is a wonderful way to show your affection for them. With its beveled glass and Roman numerals, this timepiece may be personalized with the year of its anniversary and up to two extra lines of text.
34. Personalized Red Wine Bottle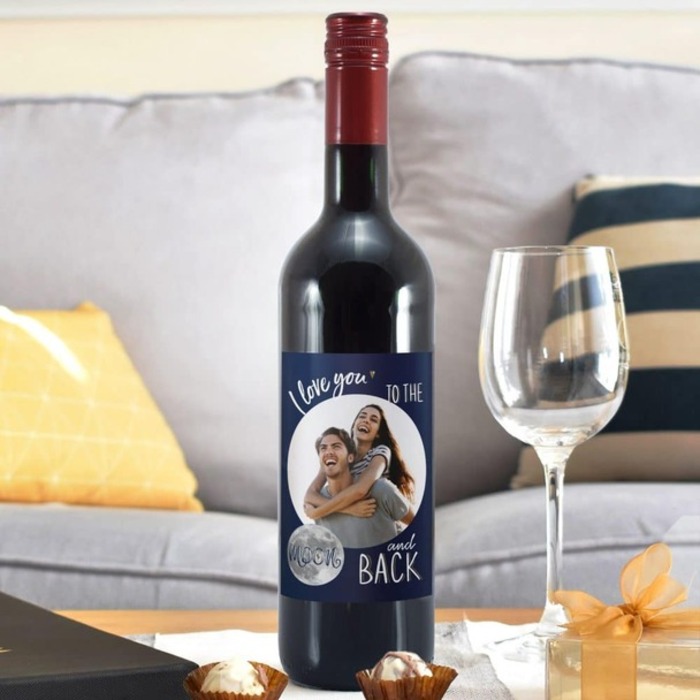 Want to give your parents something really special this year on their special day? This personalized red wine bottle is a priceless memento. The anniversary year, names, and wedding date are inscribed inside the hand-painted bottle. For many years to come, they'll be proudly displaying one of the loveliest gifts for 70th wedding anniversary. In case, if you are looking for the present ideas for 70th birthday for your parents, you can consider this one first.
>>> Read more:
To celebrate 70 years of blissful marriage, Oh Canvas's list of the finest 70th anniversary gifts for wife, husband, or parents will never go out of style, so save it for future reference. Make sure the presents you buy for them have that all-important personal touch, and they will finally feel the love you've been saying.