Despite the fact that it seems like you and your spouse struck the knot only yesterday, you and your spouse have been together for a wonderful and eventful 44 years of marriage. For the 44th anniversary of your marriage, you'll likely be thinking and investigating present ideas.
It's up to you whether you want to go with a more traditional present or a more modern one. If you're looking for the most helpful 44th anniversary gift, Oh Canvas has done all the legwork for you so you can spend more time planning and less time shopping.
What is the Gift for 44th Wedding Anniversary?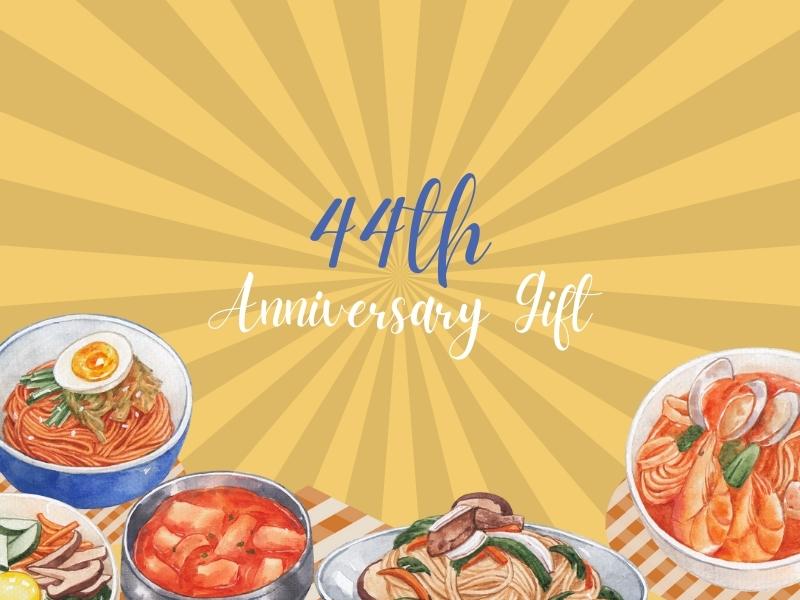 In the United States, a specific gift is recommended for each wedding anniversary. These have stood the test of time and are tried and true, yet they may also seem haphazard at times. For the 44 wedding anniversary, it's the year of the gourmet and grocery anniversary, so go all out with your foodie present.
Let your imagination go wild when picking out a memento or souvenir to commemorate some of your most memorable meals and experiences from your prior trips as a couple. The 44th anniversary is one of our favorite celebrations since it offers many opportunities for originality, not to mention the possibility of a delicious culinary experience.
Brilliant 44th Anniversary Gift Ideas You Don't Want to Miss Out on
44th Anniversary Gift for Husband
1. Music Sheet Anniversary Gift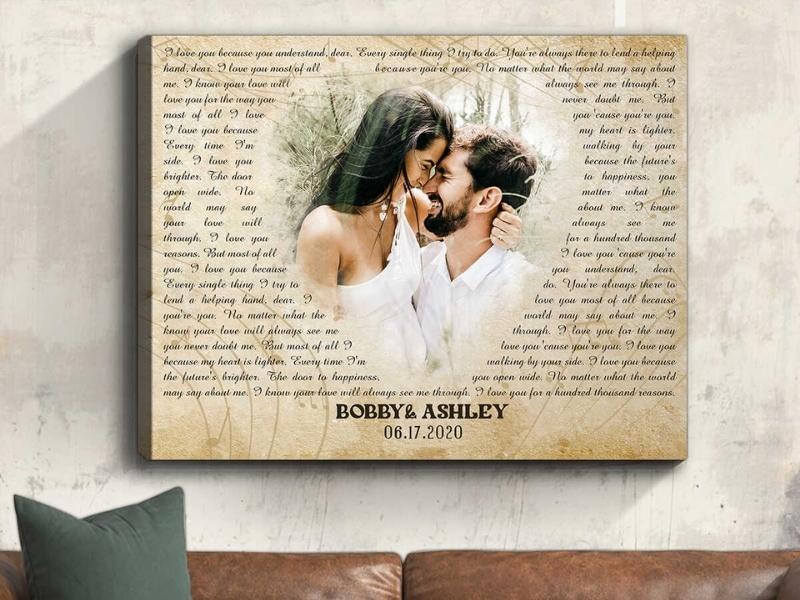 As a newlywed, you were terrified of stumbling over yourself and your new husband because of your two left feet. Even yet, that song has a special place in your heart and thoughts, and you listen to it every year on an anniversary. With the music sheet as 44th anniversary gift idea, you can now convert it into a piece of art.
2. Cheese Grotto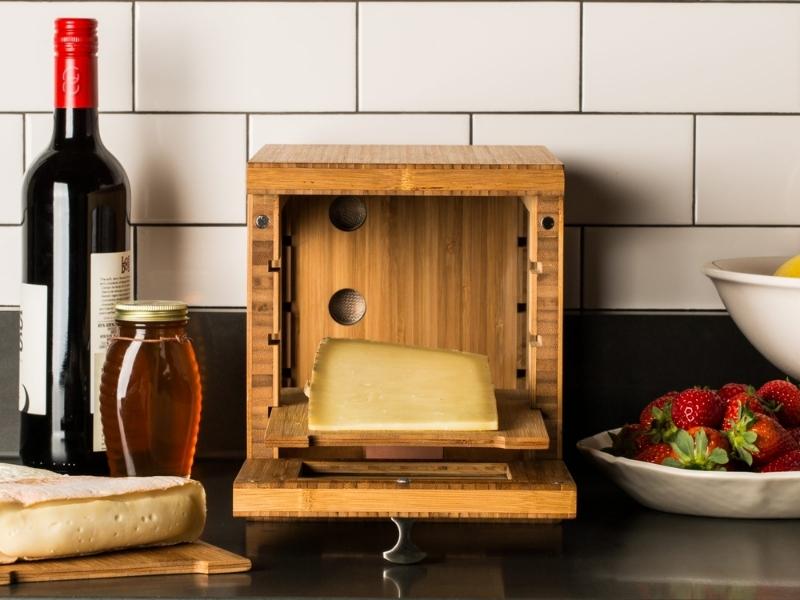 A cheese grotto is a small cave where artisanal cheeses may ripen. For those who don't know, a cheese grotto is simply a miniature cave. When it comes to celebrating your 44-year of marriage, this bamboo grotto is a certain way to wow your loved one. Designed to keep cheese fresh, it contains two detachable shelves and a clay brick to regulate humidity in the high-quality display case.
3. Tomahawk Ribeye Steaks Gift
This set of dry-aged steaks includes two tomahawk ribeye steaks with extra-long bones for appearance and lots of marbling for the tenderest of flavors.
Oh Canvas tips

To keep the steak from sticking to the grill, spray it with olive oil on both sides before placing it on there. Be sure to season all sides with lots of kosher salt and pepper.
4. Molecular Gastronomy Kit – Cuisine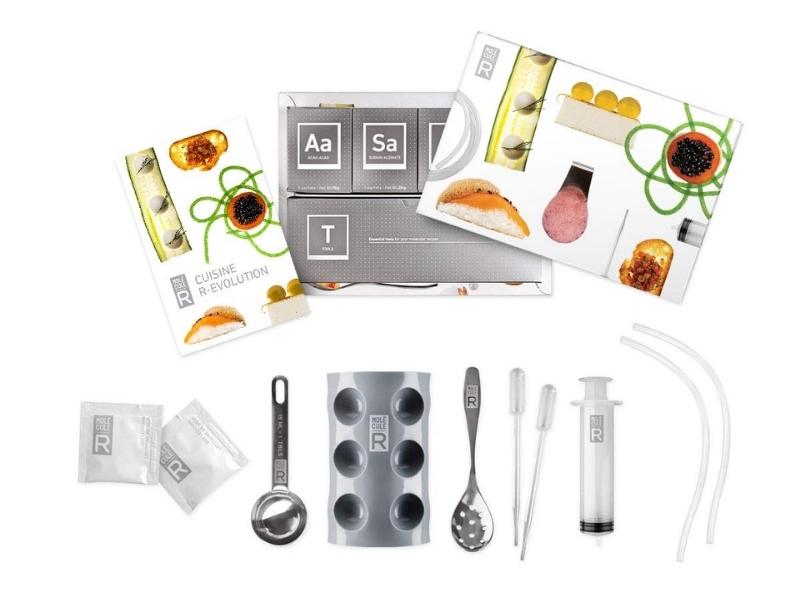 This 44th wedding anniversary gift for your husband is so much fun in the kitchen since it encourages you to play around with your food by qualifying and morphing it!
5. Fully Automatic Espresso Machine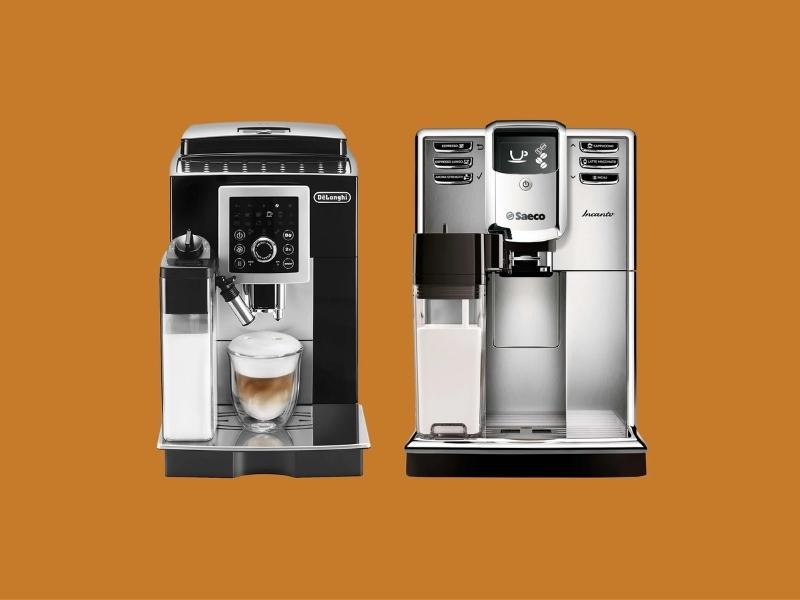 Coffee may be a form of communication for many couples, despite the high cost of this equipment. What better way to celebrate your 44 wedding anniversary than to take your Sunday morning routine to the next level?
This espresso machine makes barista-quality beverages when you wake up, grab the paper, start the fireplace, and snuggle up together on the sofa. The LatteGo milk frothing device will make your spouse less irritable if they must have their morning latte (or else). As far as we're concerned, it's the option to establish two user accounts that we're most excited about.
>>> Is somebody coming up with a 43rd Anniversary Gift?
6. Customized Gift For Couple Canvas Print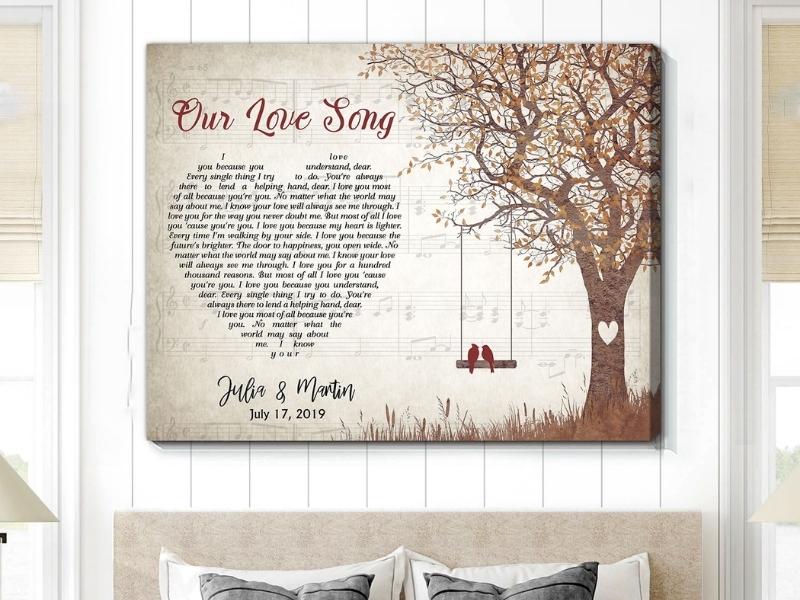 The Lyrics Gift For Anniversary Customized Gift For Couple Canvas Print is a wonderful addition to any house. Give your husband, whom you admire and who deserves it, this 44th anniversary gift.
Names, dates, and song lyrics may all be added to this printed canvas. This canvas's rustic background adds a lovely finishing touch. This color combination is stunning when paired with white hearts.
Anywhere in the recipient's house is OK for this artwork. They will be reminded of your affection for one another every time they see it. True love is a rare commodity. Keep your love near your heart with the Lyrics Gift For Anniversary Customized Gift For Couple Canvas Print.
7. Premier Selections Wine Gift Basket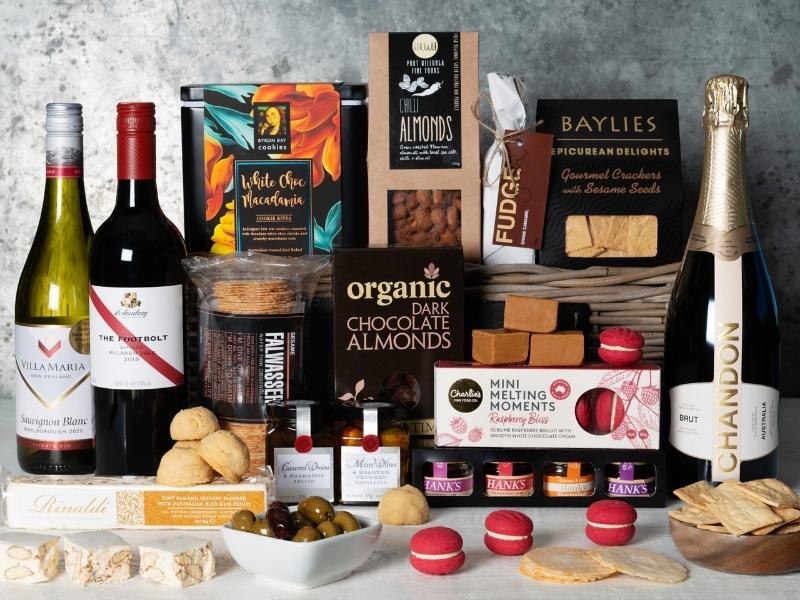 A romantic picnic for two on the floor in front of a crackling fire is all you need with these delectable wines and luscious appetizers!
Oh Canvas tips

Choose some snacks to complement the bottles of wine. Cheese, chocolates, and crackers are typical additions to gift baskets. Gift baskets brimming with fresh or dried fruit, local honey, fresh jams, and dry pasta are always appreciated.
8. Gourmet Peanut and Nut Butter Cups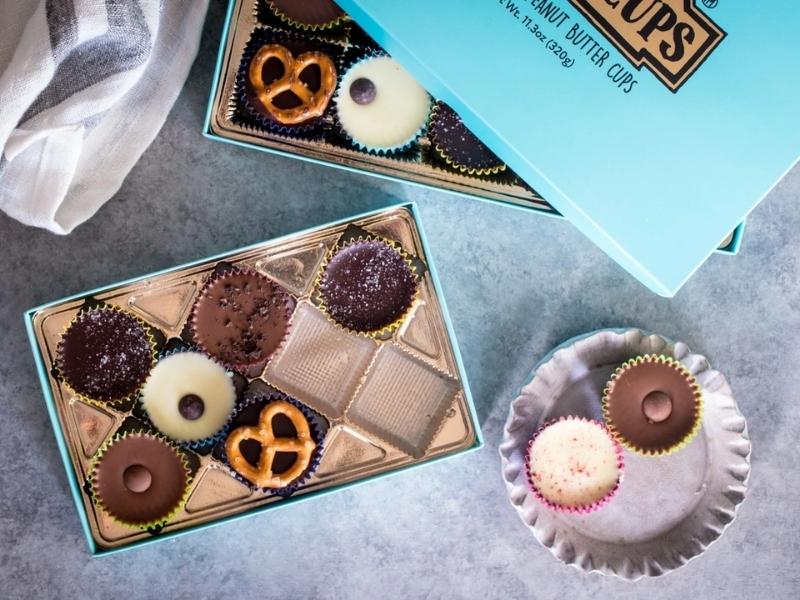 The most luxurious tastes, such as matcha cashew, birthday cake, and pink chocolate cherry chai, are available in exquisite chocolate cups designed for the discriminating consumer. Let us know if that's enough for you.
9. Artisan Meat & Cheese Platter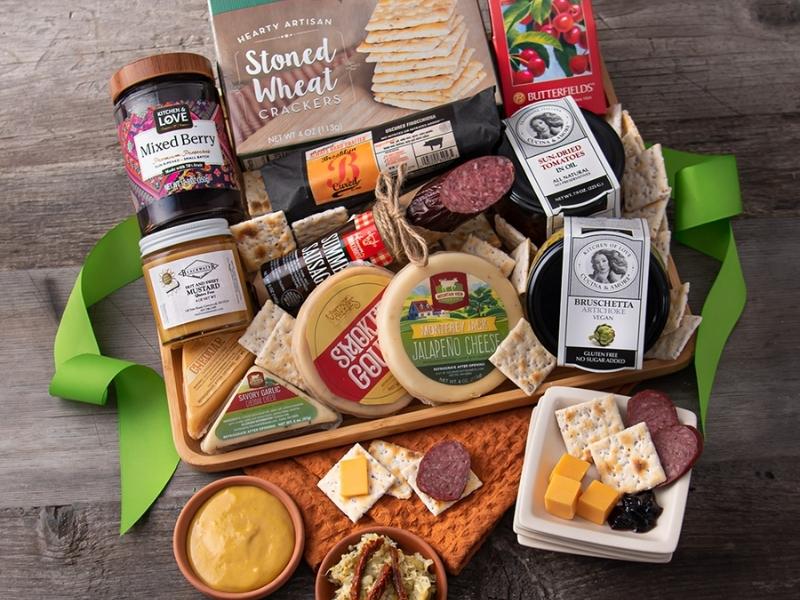 This platter includes artisan meats and cheeses, as well as olives, tomatoes, and a wooden board for serving them on to commemorate the 44-year marriage anniversary in style.
10. Grand Indulgence Gourmet Gift Basket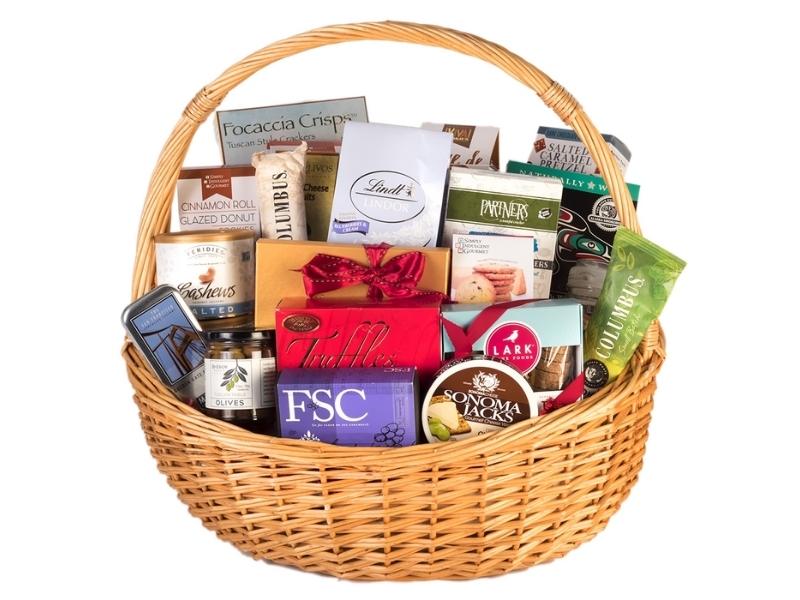 This assortment of gourmet goodies, including Manzanilla olives, butter cookie brittle, cheddar popcorn, and choc-chip cookies, will fill their basket to the brim. Everything is wrapped together with a custom ribbon.
11. DIY Quick Bread in a Bottle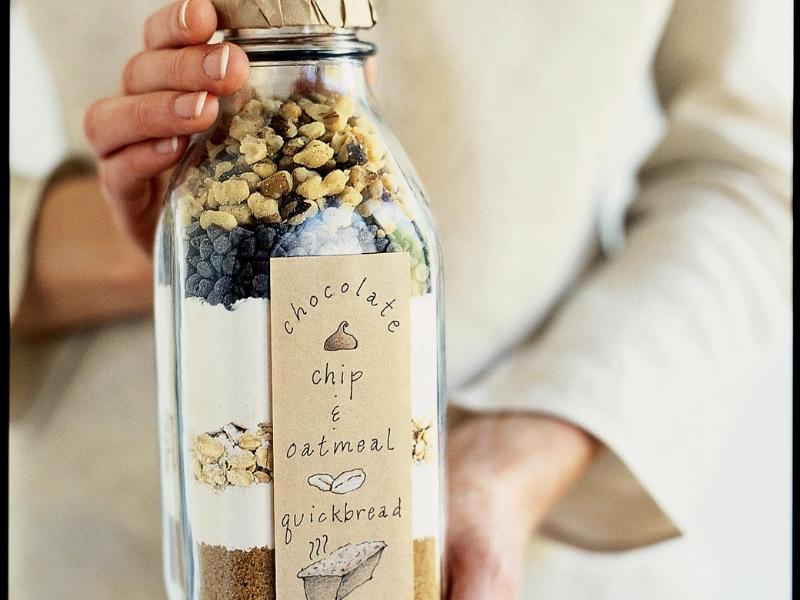 To create these presents, just pile materials in a glass dish. The result is a visually attractive 44 year anniversary gift. Create your own label, directions, and list of moist ingredients.
44th Wedding Anniversary Gift for Wife
12. Custom Star Map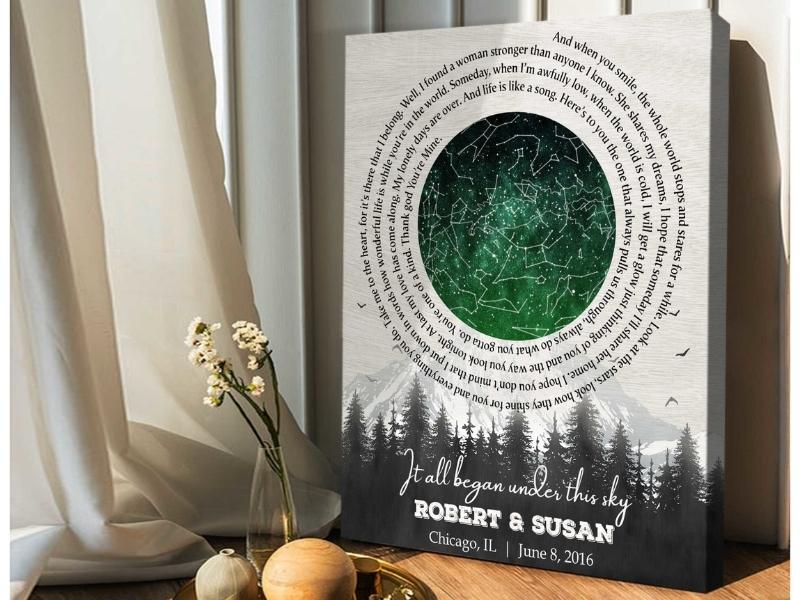 As cliché as it sounds, you feel as if your love was written in the stars. 44 years ago, when you exchanged vows, it seemed like the clock had stopped. Make a lasting impression on someone's life with this star map. You need to input the date, time, and place of your choice, and you'll get a night sky map in return. If you have time, add a customized note to serve as your anniversary thoughts.
13. New England Breakfast Gift Basket Classic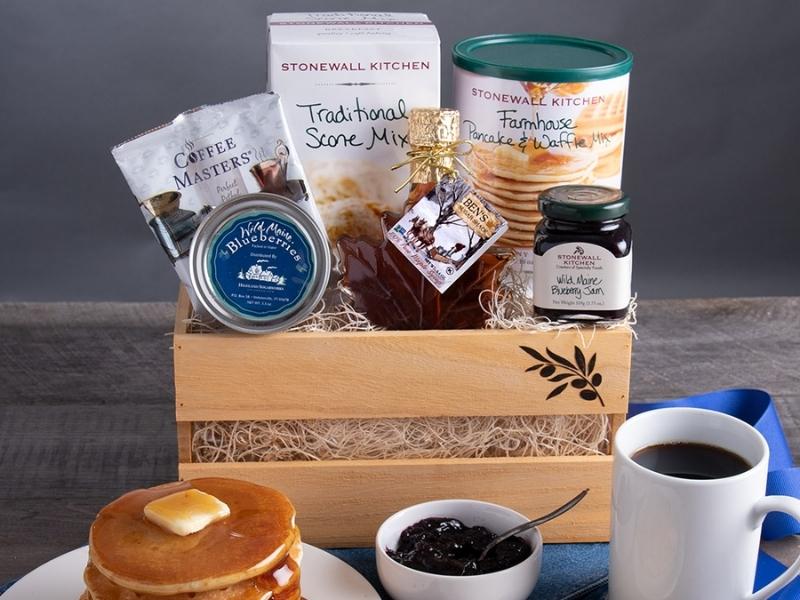 It's the finest meal of the day, so get your anniversary off to a flying start with this New England breakfast basket which contains pancake and scone mixes, plus all the fixings.
14. Pasta With the Grandma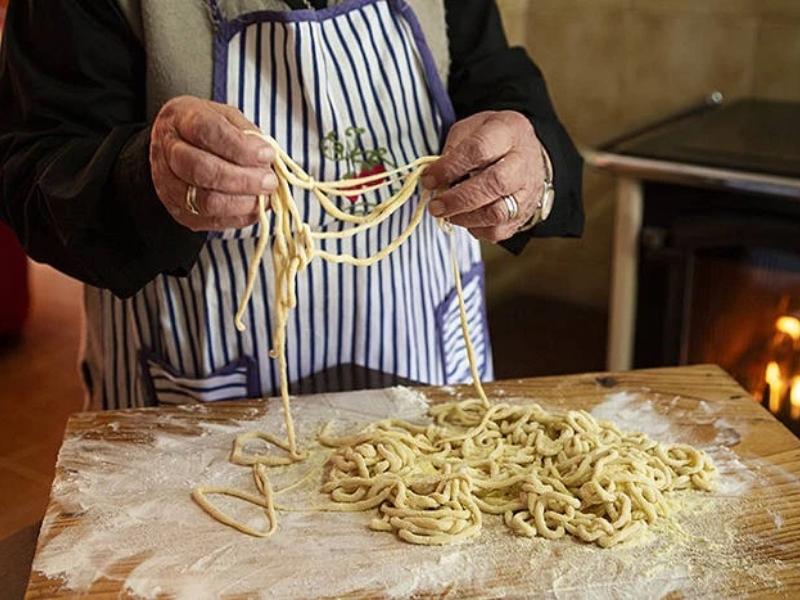 Years ago, you and your best travel companion went to Italy for a week of foodie exploration in Tuscany, Rome, Milan, and Florence. A vacation to remember and one that you'll speak about for a long time to come. Learn a new skill and relive a special period in your relationship.
A pasta-making session with a nonna, or "grandma," will teach you how to make real Italian noodles. Could this be paired with an anniversary card and a beautiful bottle of red wine as the 44th anniversary gift?
15. Square Baking Dishes Set of 2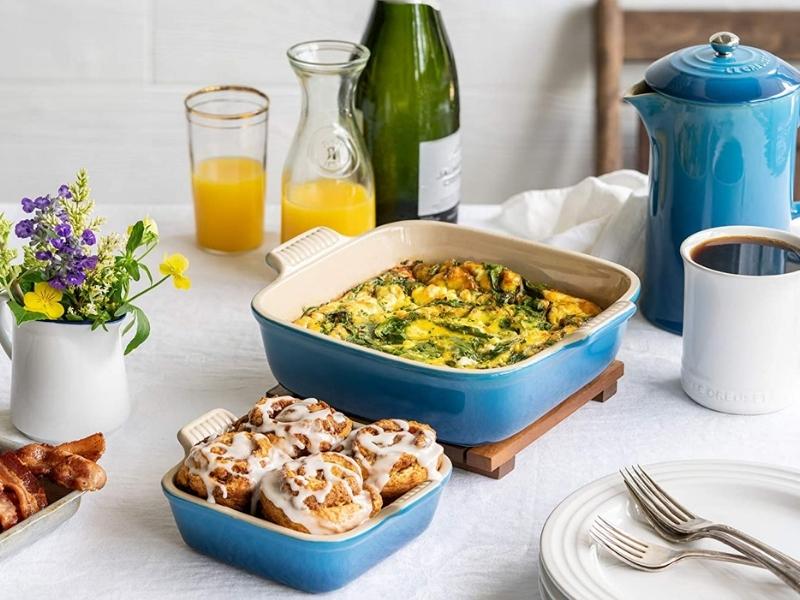 Back in the day, you probably didn't expect to still be utilizing your wedding registry goods. This Le Creuset baking dish set will make your spouse drool if they're the cook in your relationship.
These two stoneware beauties can prepare anything from casseroles and desserts to fish, meats, and vegetables. These 44th anniversary gift ideas are also dishwasher safe. With a choice of colors to choose from, it's easy to wipe up messes.
16. The Essentials Spices Collection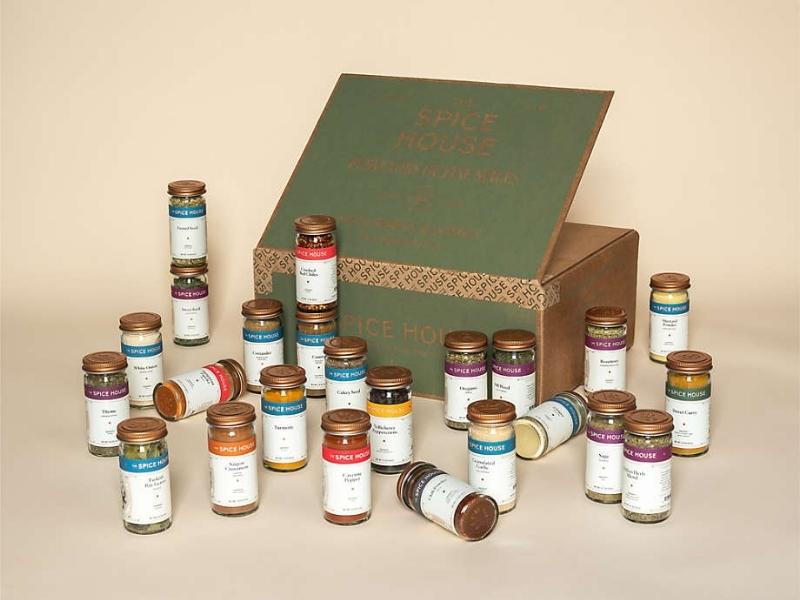 This spice set will become your new best friend if you and your partner like coming up with new dishes together in the kitchen. It's got a good blend of commonplace and exotic spices for when you're feeling adventurous. Send this as a gift for 44th anniversary now!
17. My Darling Wall Art Decor Oh Canvas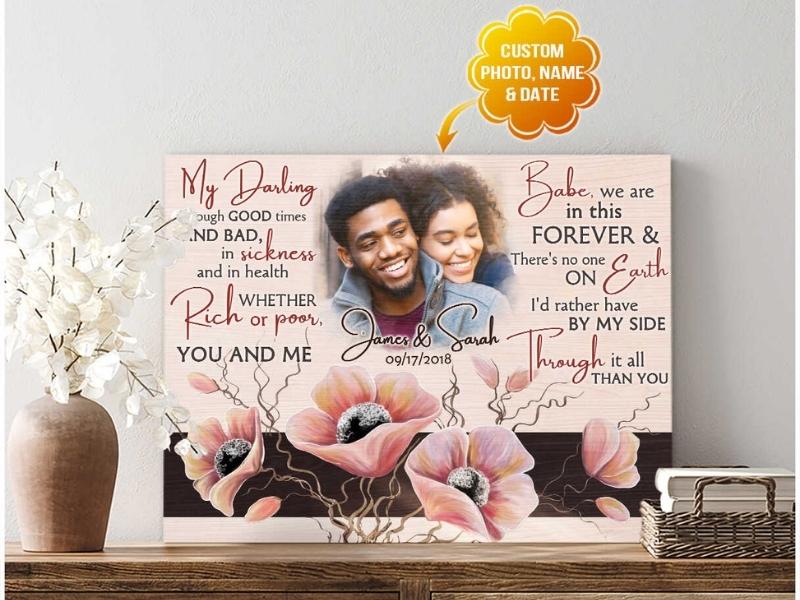 Creating a custom canvas print of a photo of the two of you can keep the memories close to your hearts forever. This piece of art is one-of-a-kind because it has intrinsic worth. No matter how wealthy or poor we may be, you and I will always be together.
When you are married, you swear an oath of fidelity in front of a priest in a church. Such earnest sentiments of sympathy may have impacted every woman and every male on the planet. What's the holdup? Place your order right now for a gift that goes above and beyond the expectations of a traditional 44 years anniversary gift.
18. Cocktail Deluxe Tasting Kit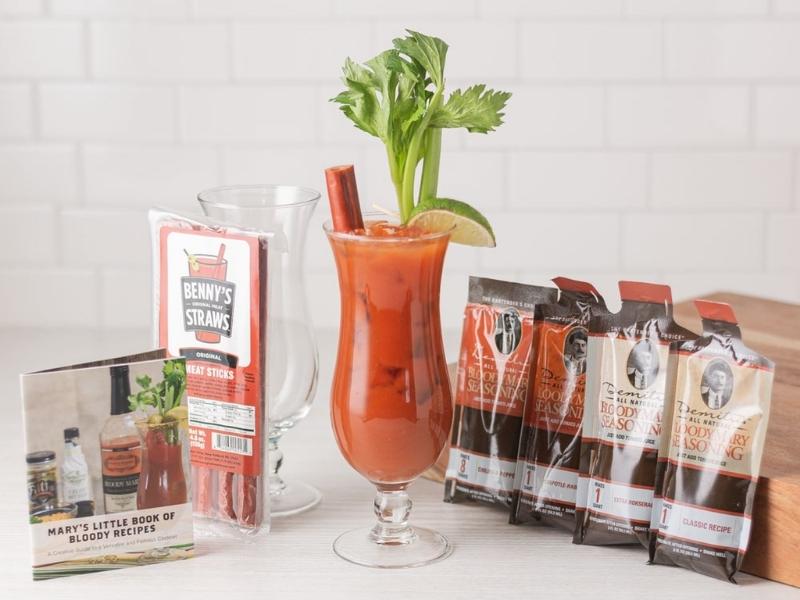 No matter how long you've been together—er, dating—a brief trip to a bar for a few drinks will easily transport you back to your dating days. A filthy vodka martini, a classic daiquiri, and an evening of conversation are all you need for a great date night. This premium sampling kit from Artisan Craft Cocktails allows you to bring the refreshing taste of tailored beverages to your house.
Since it inspires you and your spouse to try new things, it's a terrific 44th anniversary gift. A sample mat, four 10-ounce glasses, a stirring spoon, and a tasting mat are all included with the Artisan.
19. Indian Chana Masala Complete Dinner Kit
This kit includes everything you need to make a wonderful chana masala at home if you want to prepare a romantic Indian supper but lack culinary skills.
20. Breakfast Gift Crate
When they see the scones, coffees, and two kinds of jam on this exquisite wooden serving tray, breakfast will quickly become their favorite meal of the day. Perfect gift for 44th anniversary!
21. Make Your Own Macarons Kit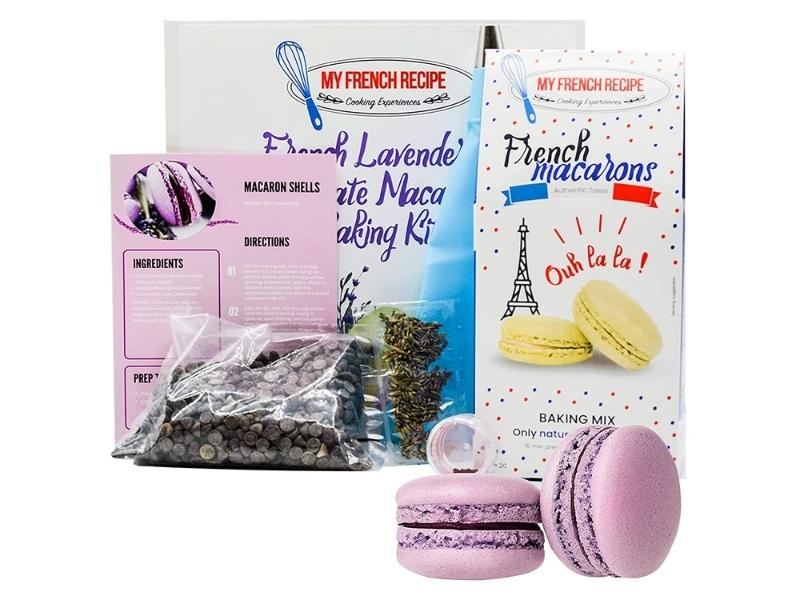 Fruity cereal or molten chocolate? These kits include everything you need to make beautiful macarons, including shell ingredients, piping tools, and filling recipes.
22. Personalized Recipe Book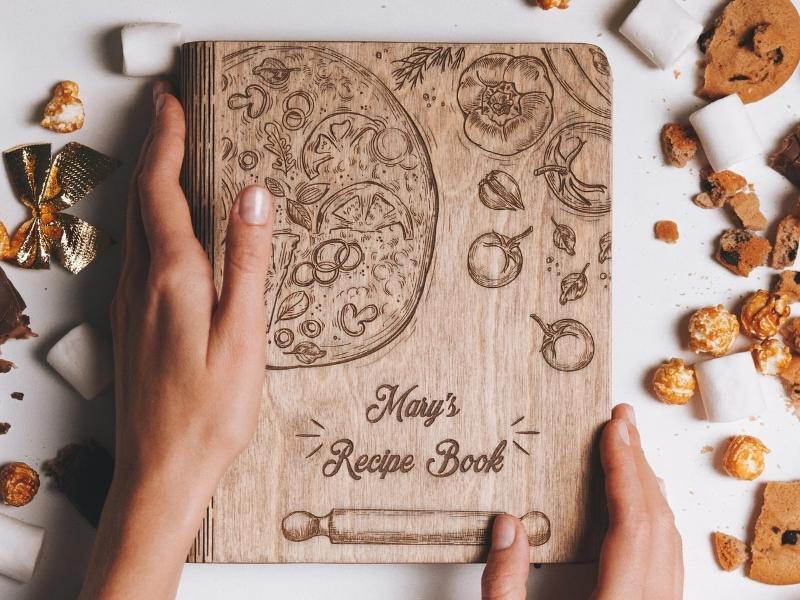 It's a humorous twist on the 44th anniversary gift of a recipe book. In addition to the standard hardcover and spiral-bound options, this notebook comes in three different styles: a softcover, a hardcover, and a spiral-bound edition.
A table of contents and a helpful list of measurement conversions are included at the front of every notebook, ensuring that anyone who receives one will be well-prepared no matter what they cook or bake first.
Oh Canvas tips

Include your own suggestion of a dish and a lovely remark on the inside cover of the cookbook. Add a couple of recipe cards with your go-to recipes printed down on paper and put them inside.
>>> Prepare for your next big day with this 45th Anniversary Gift guide!
44th Wedding Anniversary Gifts for Couples
23. Couple Photo Gift Ideas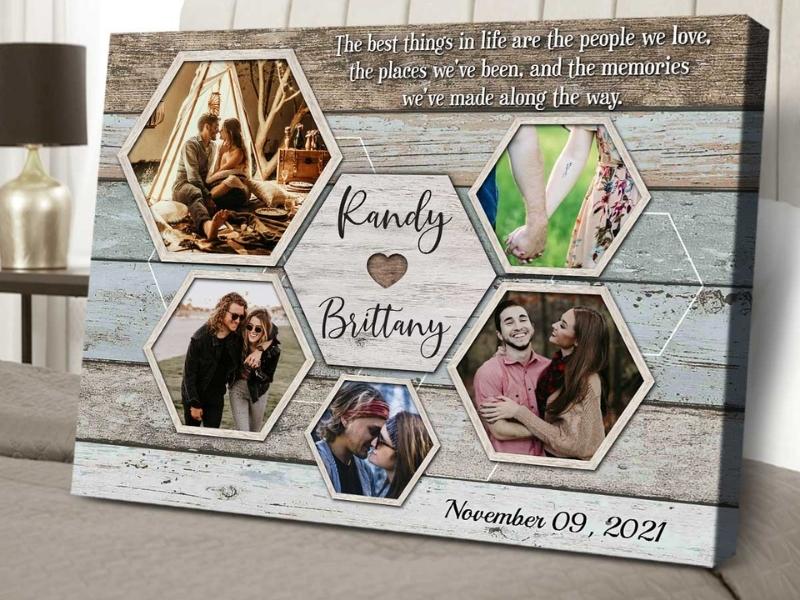 The best things in life are the people we love, the places we've been, and the memories we've made along the way. Who is that one person you want to say this to? Is it your mother, father, sibling, or partner? You can have all your favorites in one place if it's all those people.
You can add their pictures to our 44th anniversary gift. You can even create new memories with your loved ones and add pictures to the canvas. Having the best things in life are the people we love is a blessing.
>>> Find more ideas about personalized anniversary gifts.
24. Gourmet Steaks and Cakes Date Night Dinner for 2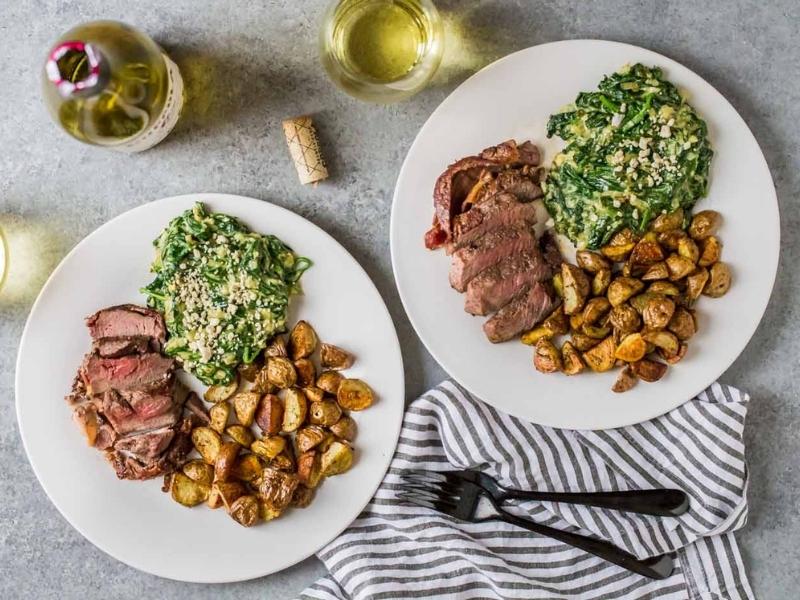 Steaks and cakes are a far better option for a date night meal than the traditional "surf and turf." Two USDA premium black Angus filet mignons will be delivered to your house in the form of a heart. If you're celebrating your 44 wedding anniversary soon, make these tasty dishes, write a heartfelt message, choose a fine wine, and come up with a side dish; they'll eat all of it! To finish things off, you may bring out the red velvet cake that was included in the package.
25. Black Tie Cheese Tasting Event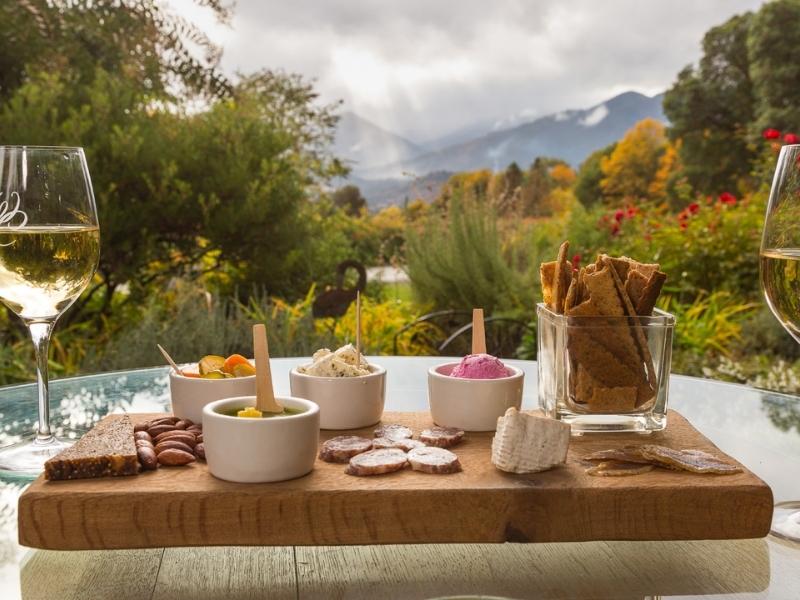 This Black Tie Cheese Tasting Event has cheese, lots and plenty of wonderful cheese, presented in a rustic wooden box. Cherry, honeycomb, and sourdough bread are also on the menu.
26. Fit for Royalty Gourmet Basket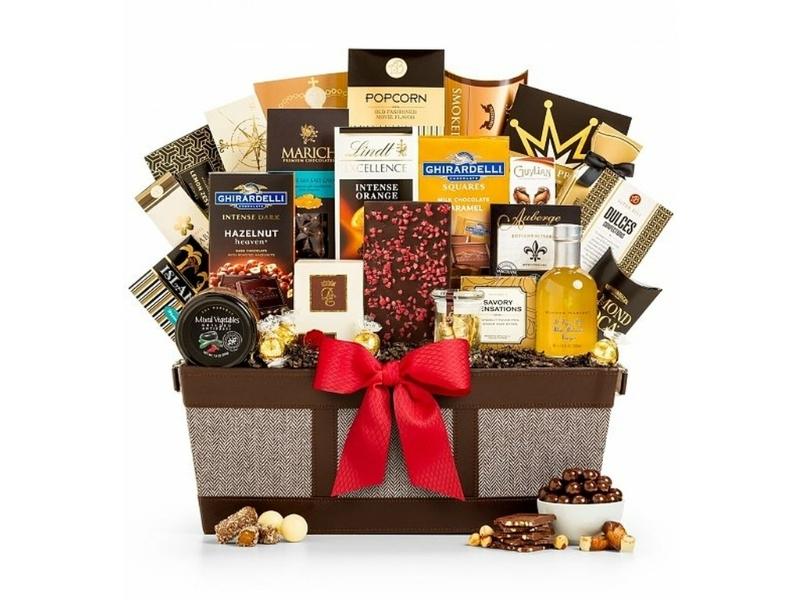 This lavish 44th wedding anniversary gift basket is really suited for royalty, so treat your king or queen to one now. This basket contains crispbreads, olives, cheese, and even butter cookie brittle.
>>> Seeking for 46th Anniversary Gift?
27. Gifts For A Music Lover Retro Style Oh Canvas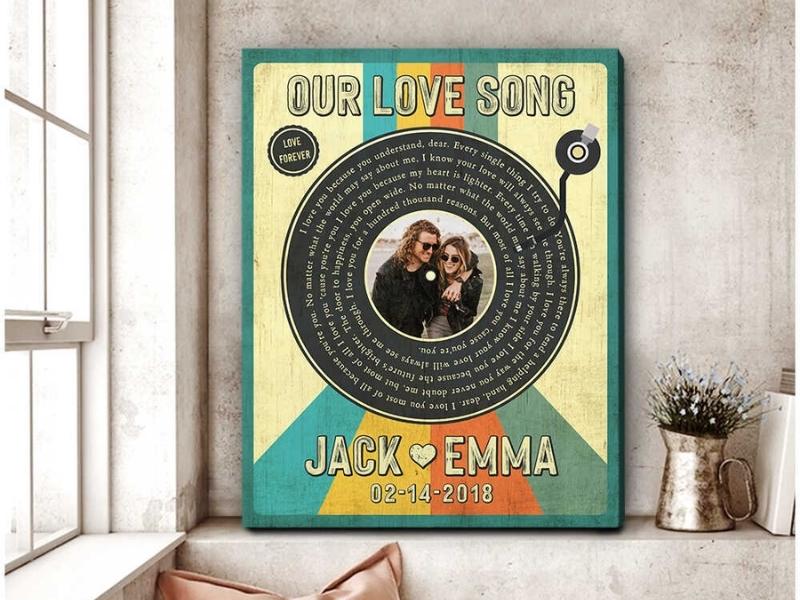 When the lyrics to all of your favorite love songs start to make sense, you've probably found your soul mate. This 44th anniversary gift is ideal if you have a favorite love song that sums up your relationship perfectly.
Gifts for a Musician in Retro Style this Our Personalized Lyrics Canvas Anniversary Gifts, you and your partner may relive the magic of your first dance. Also, if you and your spouse had picked this track as your wedding music, you should hang it somewhere.
This song lyrics art may be transformed into a sentimental remembrance by adding your name, a picture, and the pertinent dates to any song that speaks to you.
28. Chocolate-Covered Mini Donuts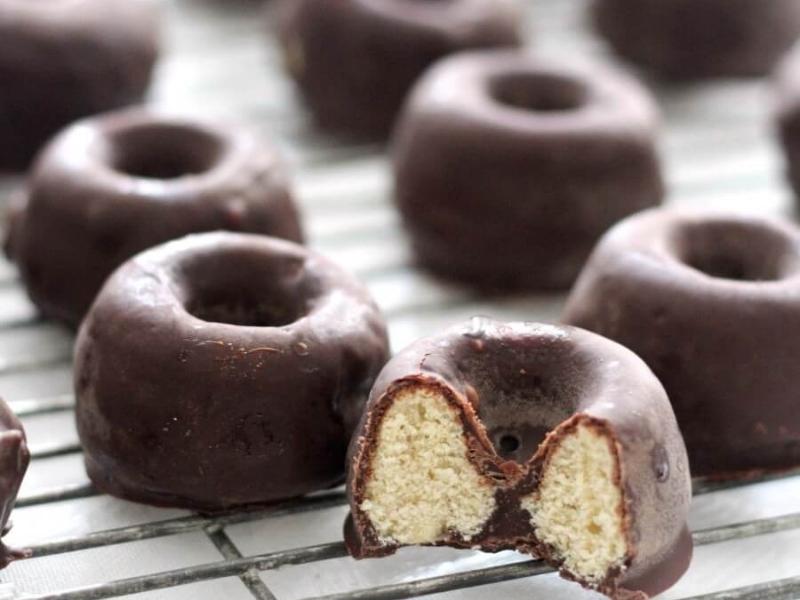 Police officers aren't the only ones who adore them! Before being hand-decorated with sugar sprinkles and beautiful fondant decoration, this assortment of small doughnuts is gently dipped in Belgian chocolate.
29. At-Home Gourmet Cookies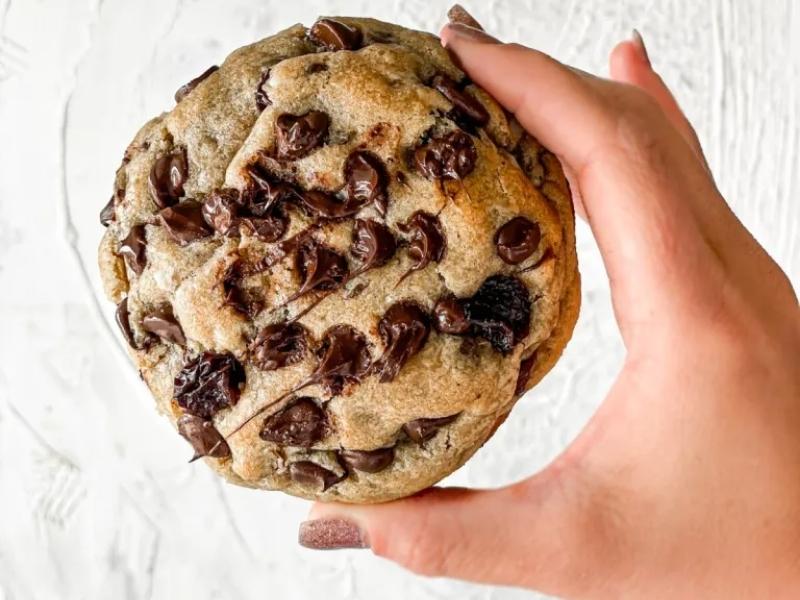 Making chocolate chip cookies is a favorite pastime for many. Gift the pair with Jacques Torres' cookie-making gift set and help them improve their home-baking skills. You never know; they could even ask you over for a taste of their wares.
Oh Canvas tips

While storing cookies in a bag or tin, it's best not to mix and match flavors. Furthermore, for ideal freshness and quality, wait until baked items reach room temperature before storing them.
30. Artisanal Subscription Box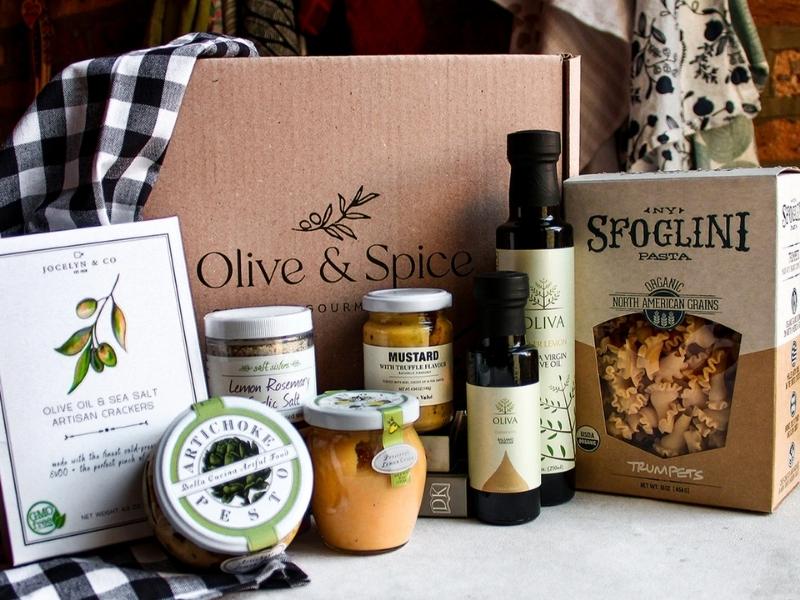 Friends commonly use the term "boujee" to characterize your relationship. The reason for this is obvious: you have high regard for and willingness to pay for the nicer things in life. Make this handcrafted subscription box an anniversary gift by year since it's one thing that you adore about your mate.
Every season, new oils, sales, spices, sauces, creams, linens, serving accessories, and even European condiments come, all carefully selected by culinary artisans. This means you'll be able to celebrate your 44th anniversary for a whole year—who wouldn't want to do this?
31. Winter Couple Horses Dibs on forever with you
All the roads and corners are gradually being covered in a thick blanket of frosty air. Also, you and your partner are becoming increasingly tethered. In other words, why are you hesitating? This job is a viable option for you.
A simple way to express your affection for one another while also preparing your home for the chilly air of winter is to hang this sign in a convenient location. This 'forever cow' canvas has two cows with the same name and a date that can be changed, which is sure to be a hit with you and your partner.
32. Gourmet Chocolate Covered Pretzels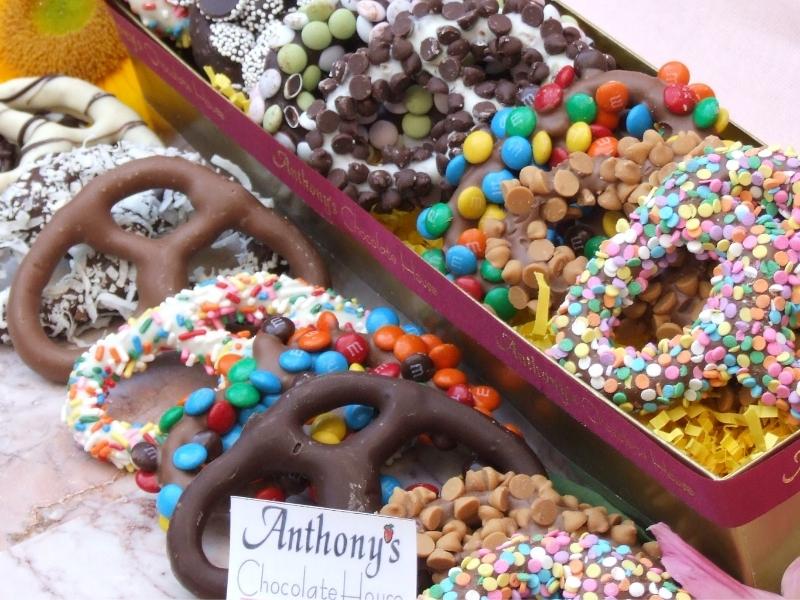 If they're a fan of pretzels, this bundle of pretzel rods comes in eight varieties and is topped with a variety of delectable treats.
>>> Give your loved one these 47th Anniversary Gift ideas!
33. Snack Gift Basket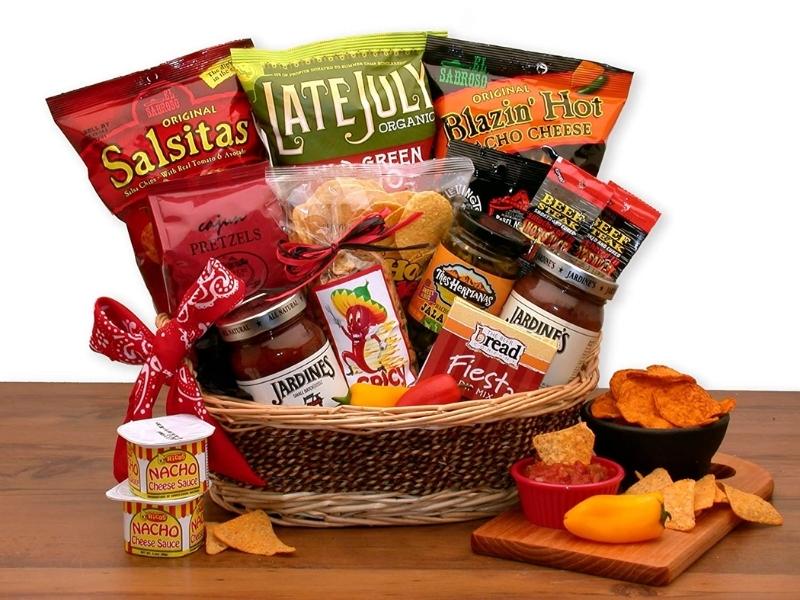 Those with a sweet tooth will love the cookies and pretzels in this gourmet snack basket, which is the perfect addition to any movie night. Such an amazing 44th wedding anniversary gift for wife!
34. Bountiful Harvest – Fruit Gift Basket
These pretzel rods have been dipped in creamy Belgian chocolate before being wrapped in a rainbow of candies, nuts, and chocolate drizzles that seem almost too wonderful to eat.
Oh Canvas tips

Communicate with them or someone familiar with their fruit preferences to learn more about their likes and dislikes. For example, you may add fruits like strawberries and mangoes if you know the recipient like sweets.
35. Mr. Right and Mrs. Always Kitchen Apron Set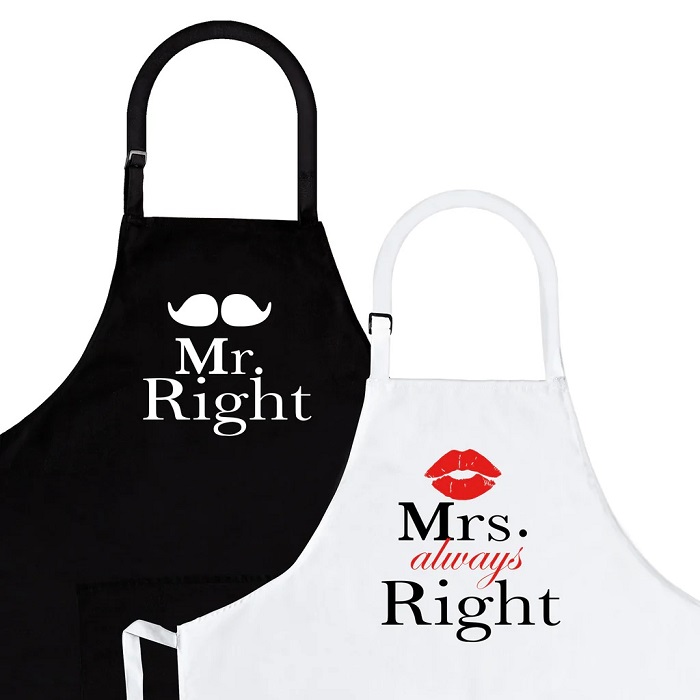 Do you want to give your parents a present that will both be useful and humorous on their 44 year anniversary? Right here, in this article, is the answer you've been looking for! Adorable coordinating aprons will help them host the party right at home. Each apron measures 18″ x 28″ and can be used for cleaning, drying, or as a kitchen decoration.
36. Sculpted Hand-Painted Figure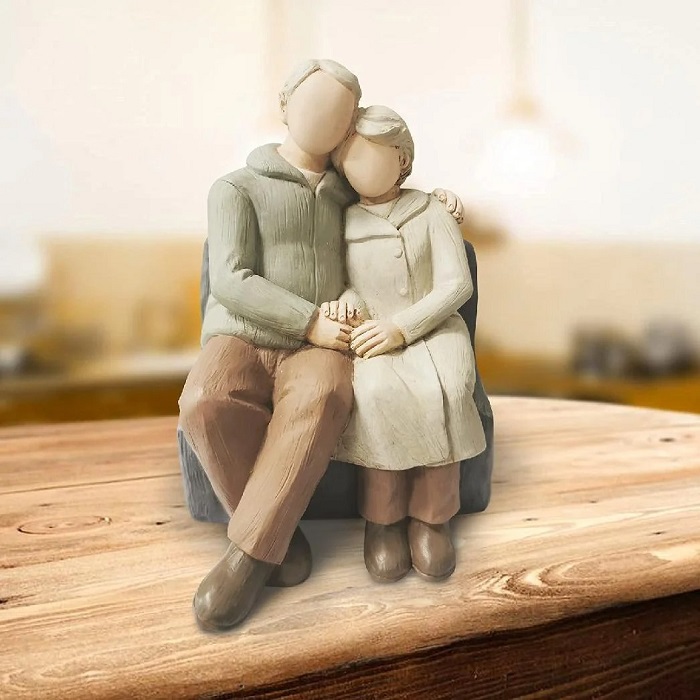 When combined with other figures, this gift makes a lovely family grouping. These 44th anniversary gift ideas come in a gift box with a custom fit. It has a hand-painted resin couple, 6 inches tall, sitting on a bench together, holding hands. And the couple dressed in all-cream ensembles (a woman in a dress, a man in a shirt, both in dark slacks).
>>> Further reading:
Don't forget to add an anniversary card with any 44th anniversary gift you pick. In addition to a present, sending a note may help you create a time capsule of memories you and your partner can revisit on each anniversary. It's up to you whether or not you want to add a sentimental saying, some words of wisdom for one another, or a remark on the last year's events. Best anniversary from Oh Canvas with love!