Even if you're shopping for a loved one or yourself, finding a 46th anniversary gift might be challenging. It's a big deal, and after 46 years of marriage, the pair may appear to have it all figured out. There's no need to be anxious when looking for a 46th wedding anniversary gift. Shopping for a gift that will truly show your loved ones how much you care about them can actually be a lot of fun. To help you choose the perfect 46th wedding anniversary gift, Oh Canvas has compiled a list of our favorite gift ideas below.
What is the Traditional 46th Anniversary Gift?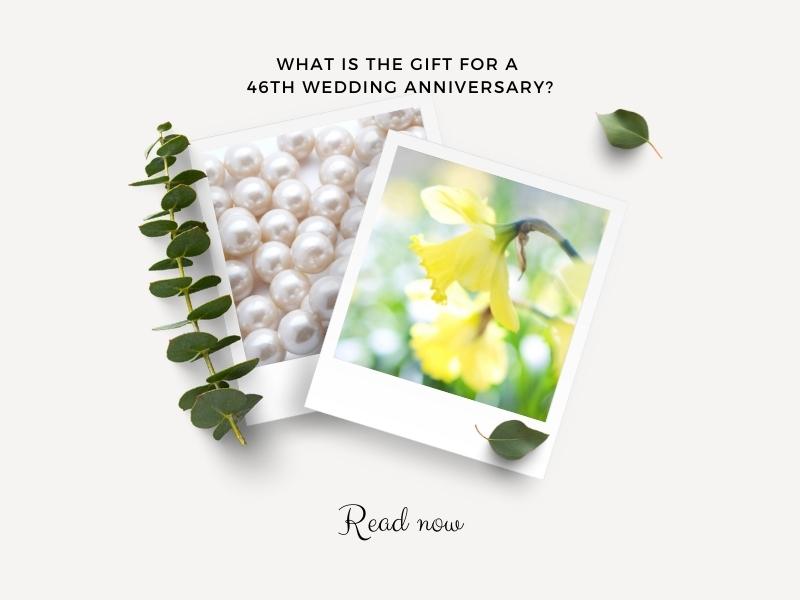 Some years have an accompanying traditional gift, while others have an appropriate gemstone or flower. Poetry is the official modern anniversary gift for a couple celebrating their 46th anniversary, as there is no customary present to give on this occasion. A pearl or daffodils are both appropriate choices for 46th wedding anniversary gift ideas.
There's no rule that says you have to go with the topic if you want to give something more unique. Since the 46th anniversary is a significant step but does not represent a monumental achievement on the scale of a 50th wedding anniversary, you are free to let your imagination run wild when selecting a gift.
What Gift do You Give for 46th Anniversary?
46th Anniversary Gifts for Him
1. Any Song Lyric On Canvas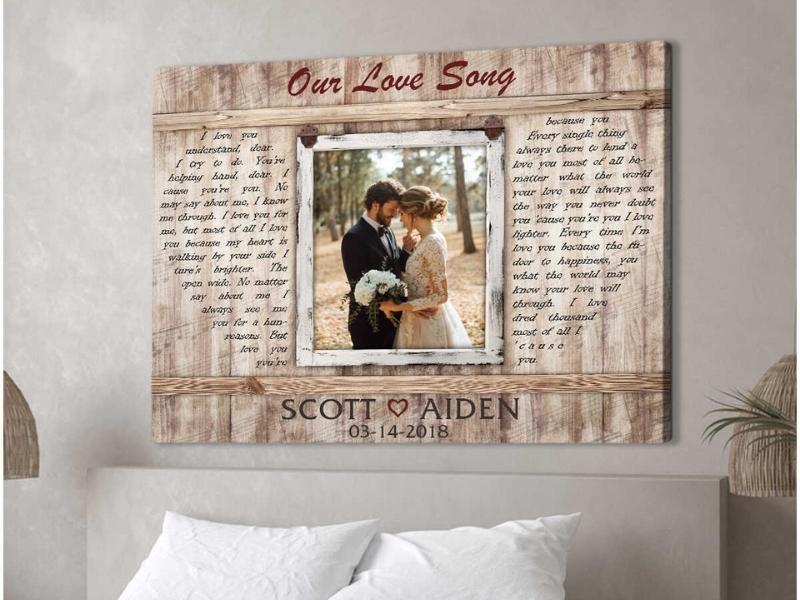 Having a wedding anniversary is a significant occasion that serves as a reminder of how long a couple has been together. As a result, couples hoping to commemorate their wedding anniversary in style may find it difficult to find the perfect anniversary gift by year on this special occasion.
Any song lyric can be added to the canvas cotton print for couples who want to relive their romantic melody and remember this beautiful event.
It's likely that giving the couple a canvas print as a personalized wedding anniversary gift enhances their already-loving vibe by adding an air of enthusiasm and joy.
2. A Pearl Wristwatch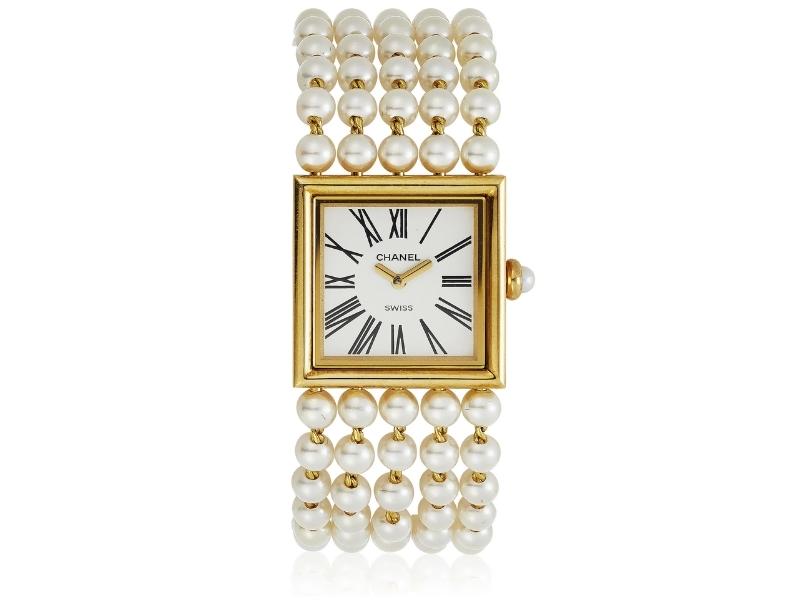 A watch is a wonderful 46th anniversary gift since it honors both the time you've spent together and the future that awaits.
What better way to show him how much you care than by gifting him a beautiful watch? If you're looking for a special gift for your husband for your 46th wedding anniversary, consider this exquisite timepiece with its mother-of-pearl dial.
3. Pearl Cufflinks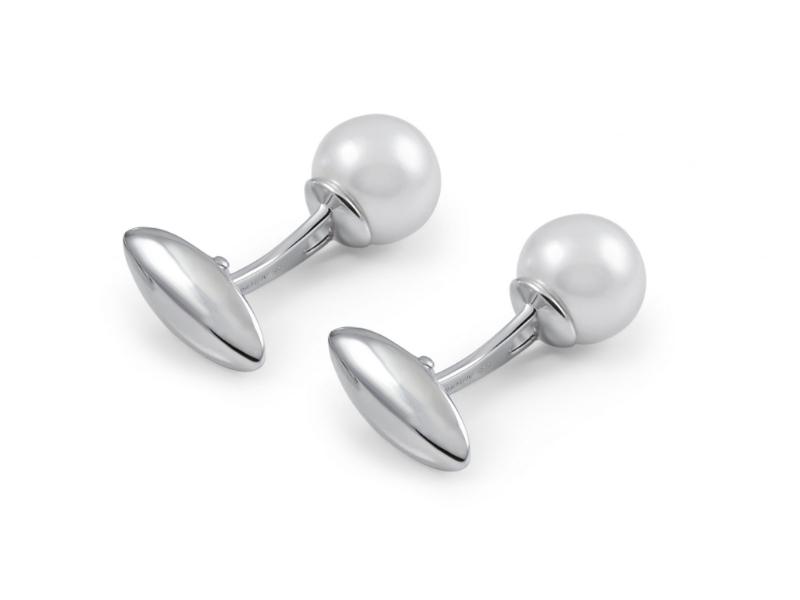 If he's still a fashionista after 46 years of marriage, that's a big plus! Pearl cufflinks are a great way to show him how much you care even about you've celebrated your pearl wedding anniversary for many years.
4. Pearl Pen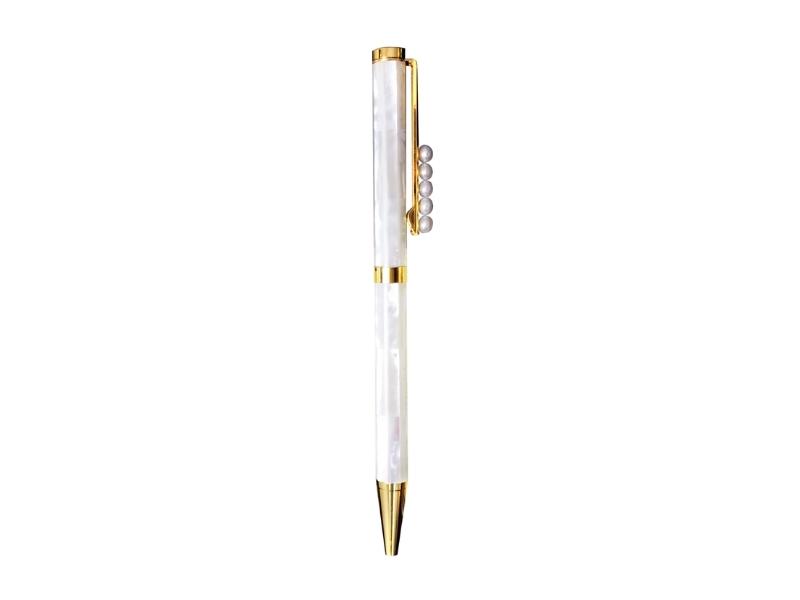 His signature was next to yours in the wedding register 46 years ago, and he now has the confidence to write his name with style. The pen with its sleek black finish and pearl and diamond accents is a perfect gift for a man celebrating his 46th anniversary.
5. Pearl Pocket Knife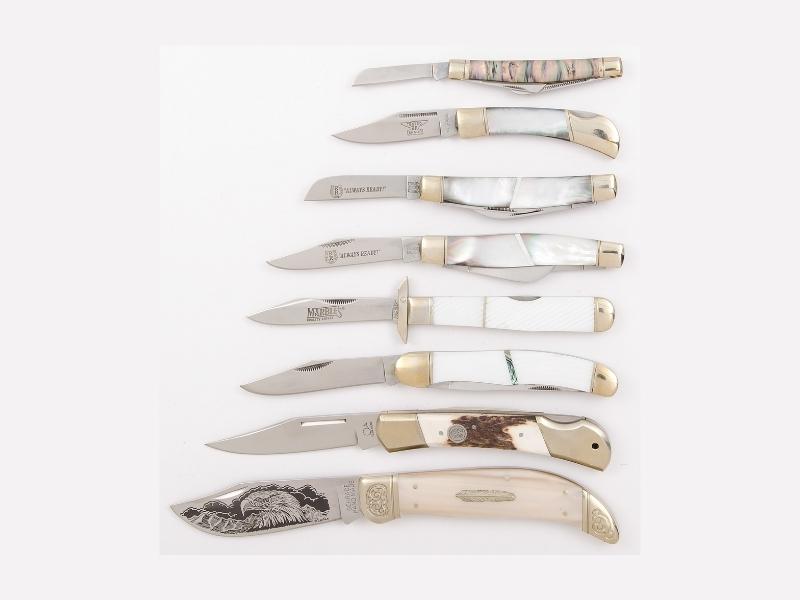 A reliable penknife is a must-have if your man is handy around the house or enjoys spending time outside. Make him happy with a pearl-inlaid pocket knife. Your thoughtful 46th wedding anniversary gift ideas are sure to please him to the nth degree.
6. Yellow Gold and Peacock Pearl Bracelet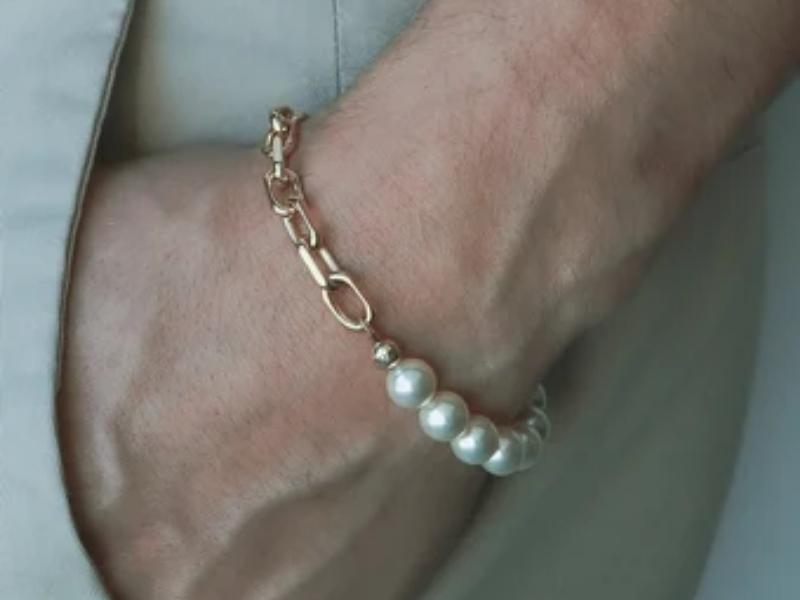 Peacock pearls are a great alternative to the typical white pearl. What a stunning bracelet to show off this sought-after color of saltwater pearl!
7. Mother of Pearl Cufflinks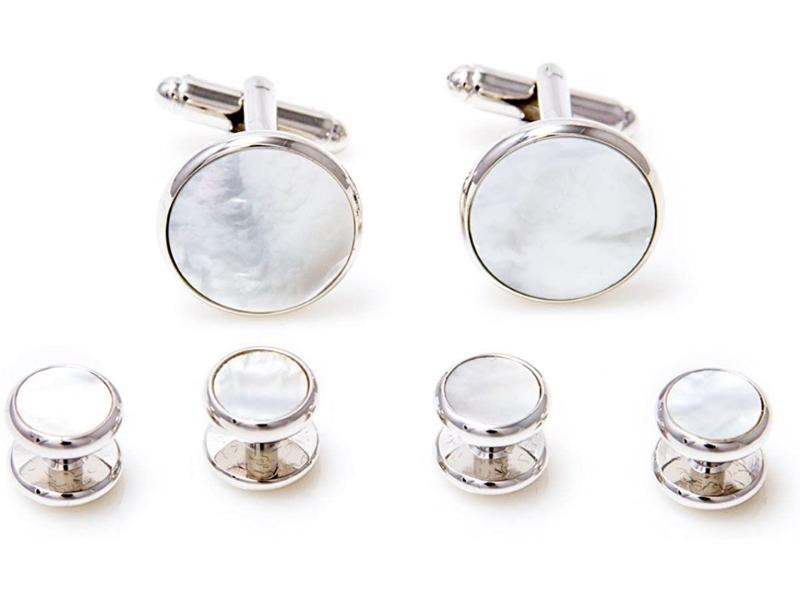 These mother of pearl cufflinks are a must-have accessory for every gentleman's wardrobe. Now it's time to find a place where I can wear them!
8. Star Map Gift Song Lyrics Wall Art Custom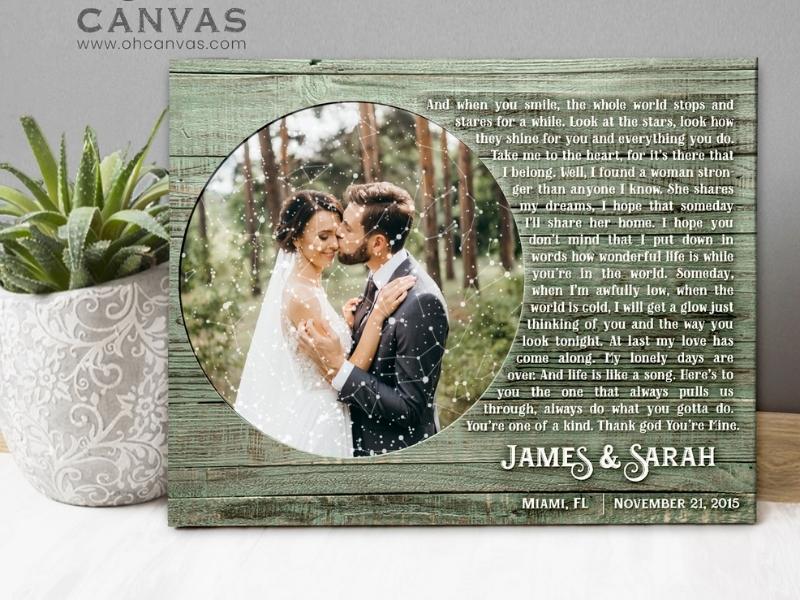 Is there a song that brings back memories of your partner? If you have a 46th wedding anniversary coming up, you may build this Perfect Wedding Anniversary Gift Custom Star Map Gift Song Lyrics Wall Art Custom and send it to your spouse.
Incorporate both your names and the date of the crucial event into a unique tune, such as your wedding song or first dance music. The final product is a stunning image canvas that would make a great gift for your beloved as well as a wonderful present for your parents and other family members who have everything.
Additionally, it's perfect for holidays like Christmas and Valentine's Day in addition to wedding anniversaries with its custom star map gift and song lyrics wall art. Get your order in now!
9. Karolina Solar Watch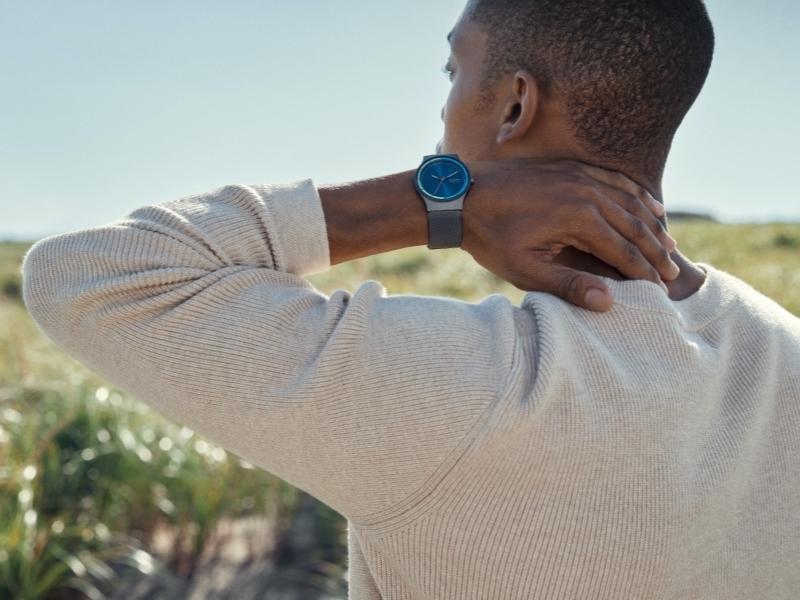 This watch's mother-of-pearl dial and blue band make it a versatile addition to any wardrobe. In addition, it includes a solar-powered battery that will never need to be changed.
10. Pearl Cake Knife & Server
This pearl-decorated cake cutter and server is a lovely way to honor a 46th wedding anniversary for a couple who enjoys entertaining or baking. A slice of cake would be the perfect treat for every occasion, after all.
11. Mother of Pearl Champagne Bucket
This mother of pearl champagne bucket is the perfect way to celebrate your 46th wedding anniversary with a chilled bottle of Champagne.
12. Personalized Pearl Heart Picture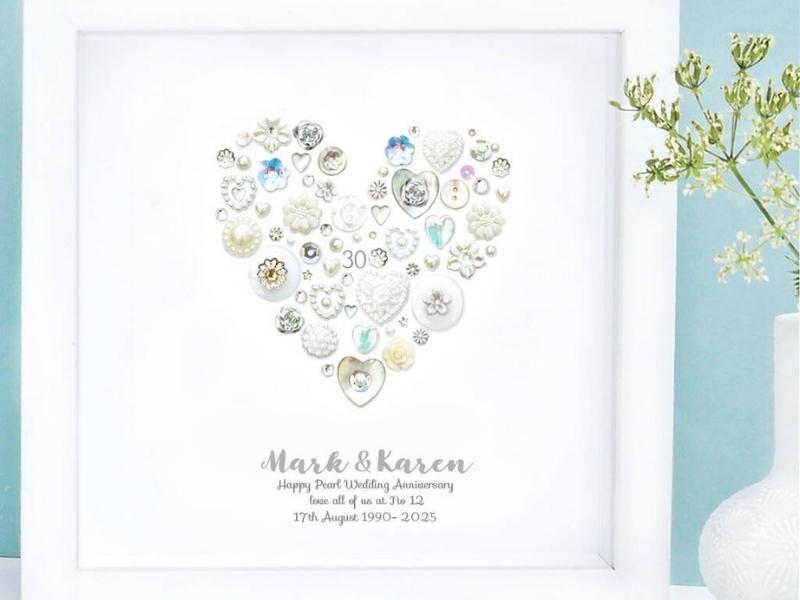 Thi framed image is a great reminder of your special anniversary, and you can display it in your house. It's much more romantic if you add your names and the date of your wedding to it.
13. Pearl Anniversary Wine Charms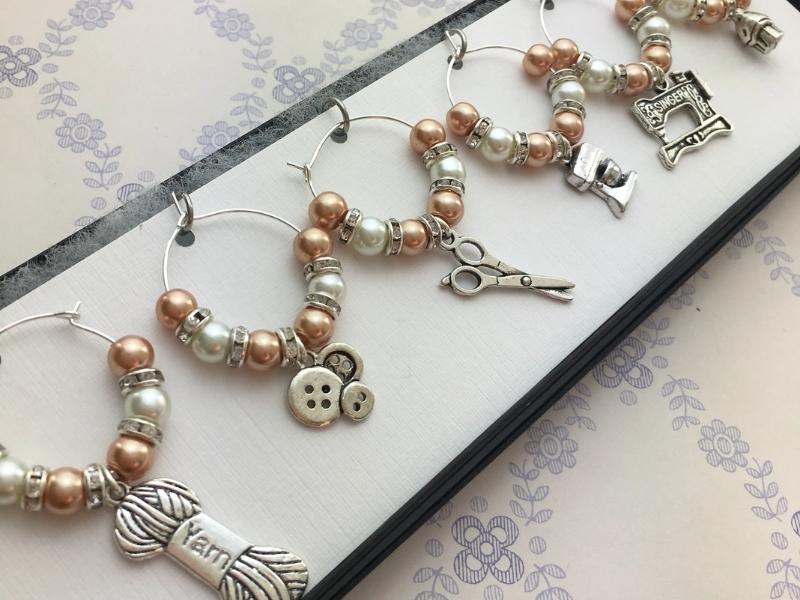 As you reach your 44th year of marriage, you may expect to see a considerable amount of wine bottles opened. If this is the case, then these personalized wine charms are all the more appropriate!
Seeking 47th anniversary gift for your next marriage milestone?
46th Anniversary Gift for Wife
14. Star Map Gift Hello Will You I Do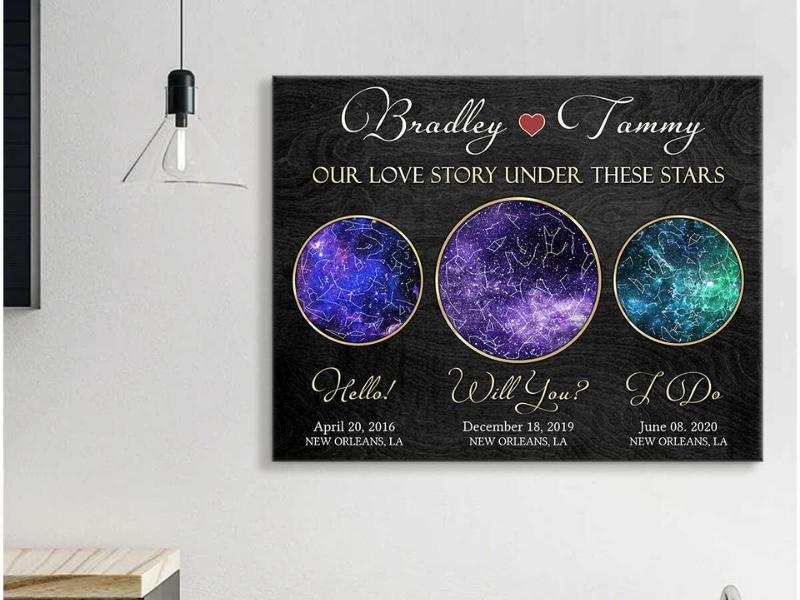 Are you looking for a way to show your wife how much you appreciate the time that you spend with her each day? Gift of a Star Map Will You I Do Unique Anniversary Gift Canvas Print by Hello Will You be helpful to you in accomplishing your task? Always remember the major events that happened during your relationship with your girlfriend. As a result, this map print depicting a couple getting engaged, getting married, and building a home can assist you in accomplishing your task.
Keeping note of how much time you spend with your loved one is a great way to show your concern and remember. When she sees your wedding anniversary gift in person, she'll realize that you never forget any of the major milestones in your love journey. Please remember to include the names of the happy couple and the dates of your anniversary when placing your order.
You can also send it to your loved one as the 45th anniversary gift!
15. Diamond and Cultured Pearl Earring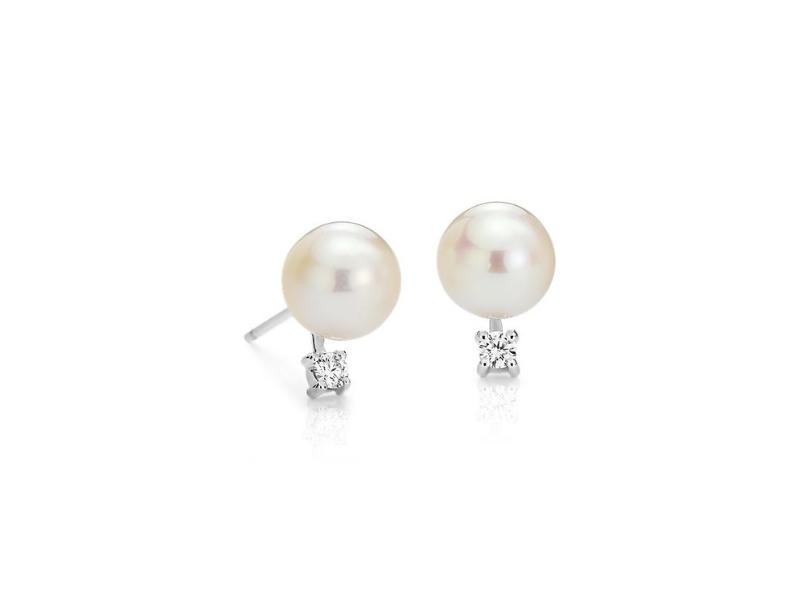 These pearl and sapphire earrings are the perfect way to send as 46th anniversary gift ideas. This beautiful and timeless jewelry will make your loved one swoon.
16. Anniversary Book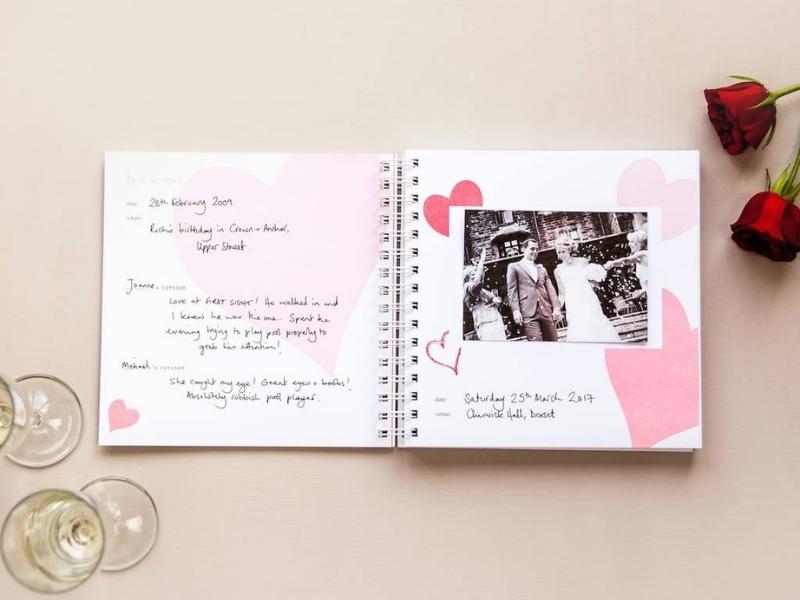 Enter the date of your wedding anniversary to receive a hardback time capsule with information on world events from that day forward. Customize the cover with linen or leather, and add your names and wedding anniversary to the text on it.
17. Sincerely by F.S. Yousaf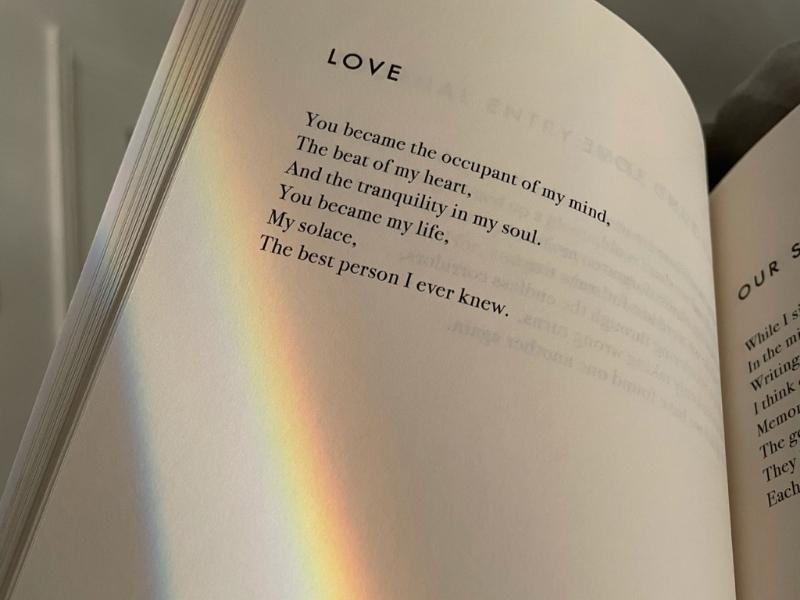 When it comes to celebrating your 46th anniversary, poetry is the best 46th anniversary gift. F.S. Yousaf's collection of love poetry is the ideal gift for your special someone. Have a dialogue about the short, lovely verses by taking turns reading them out loud.
18. Daffodil Dreams Bouquet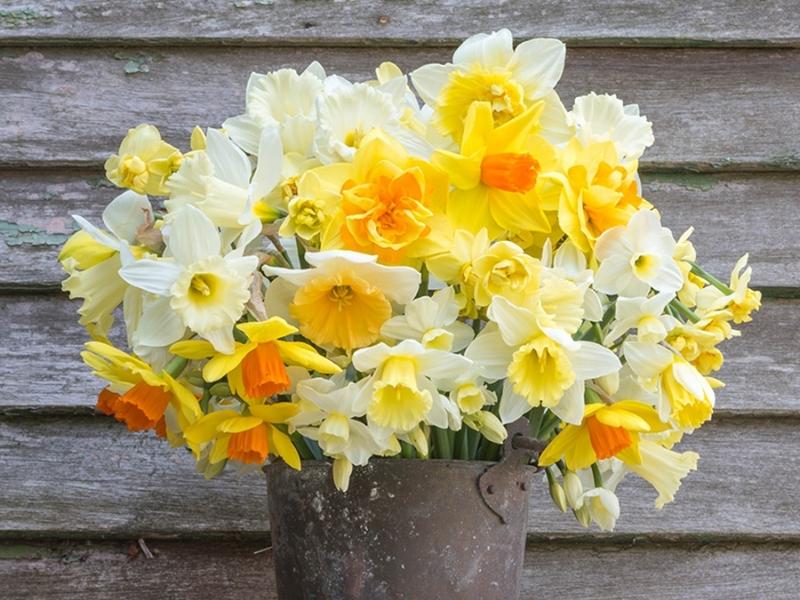 Sending flowers to a loved one's workplace or residence can be a thoughtful gesture. The 46th anniversary flower, daffodils, is included in this huge and cheery arrangement.
19. Daffodil Flower Necklace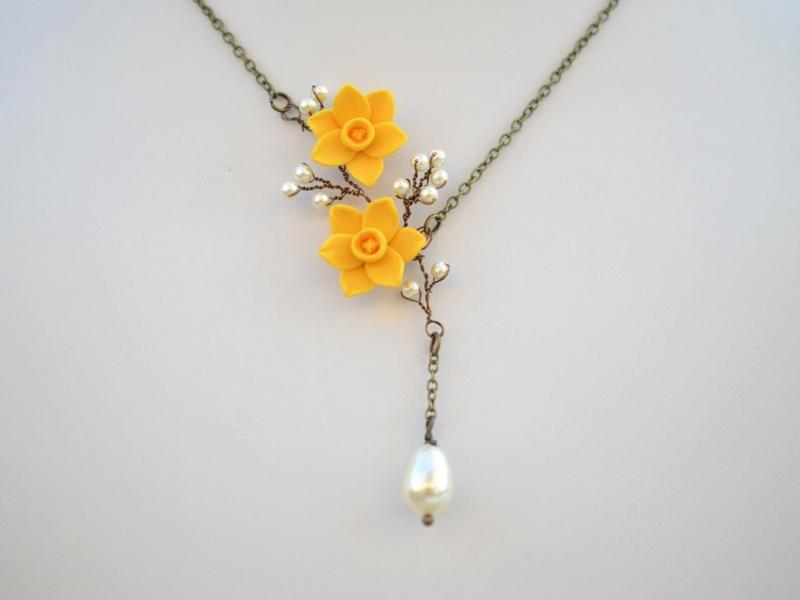 Give this daffodil blossom necklace for a gift that will last a lifetime. With a variety of pendants to choose from (gold fill, sterling silver, and solid gold), you can tailor it for your recipient's taste. Notes about the daffodil, which is thought to symbolize perseverance and forgiveness, are included in the gift box.
20. Pearl Pendant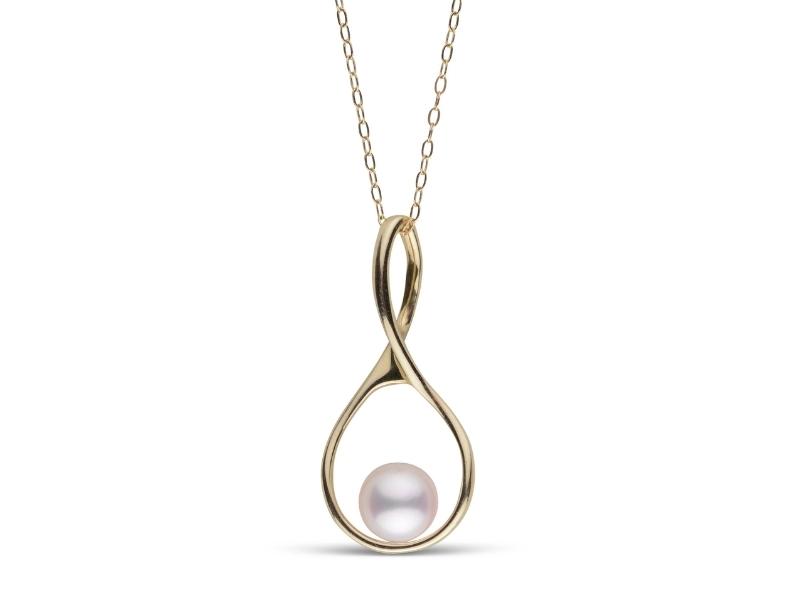 A pearl pendant is a beautiful way to honor your wife's pearl anniversary, and she'll wear it with pride. As a 46th anniversary gift, the Pearl Pendant in rose gold exudes elegance, grace, and flair.
21. Pearl Earrings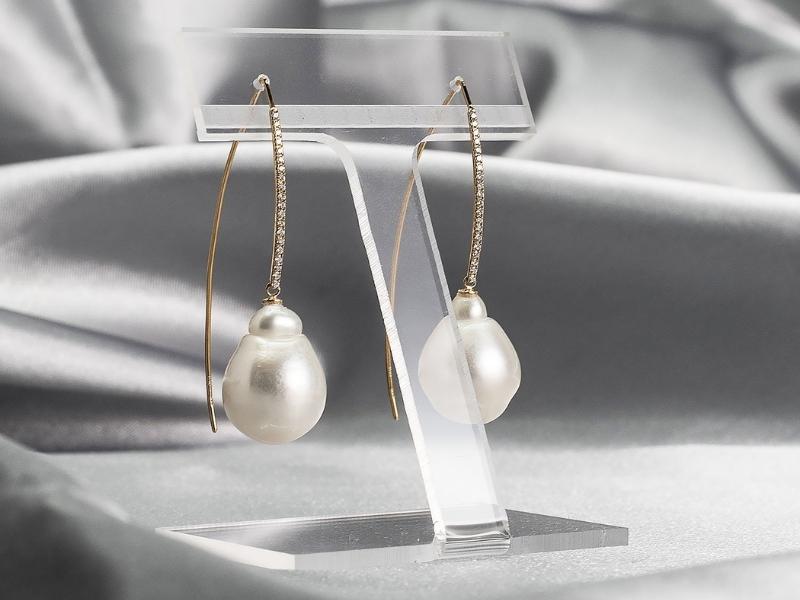 If you're celebrating your 46th wedding anniversary with your wife, don't limit yourself to the more traditional pearl stud earrings. The diamond and pearl ear pin have to be one of our favorites in this category of jewelry.
22. Personalized Gift For Couple We're A Team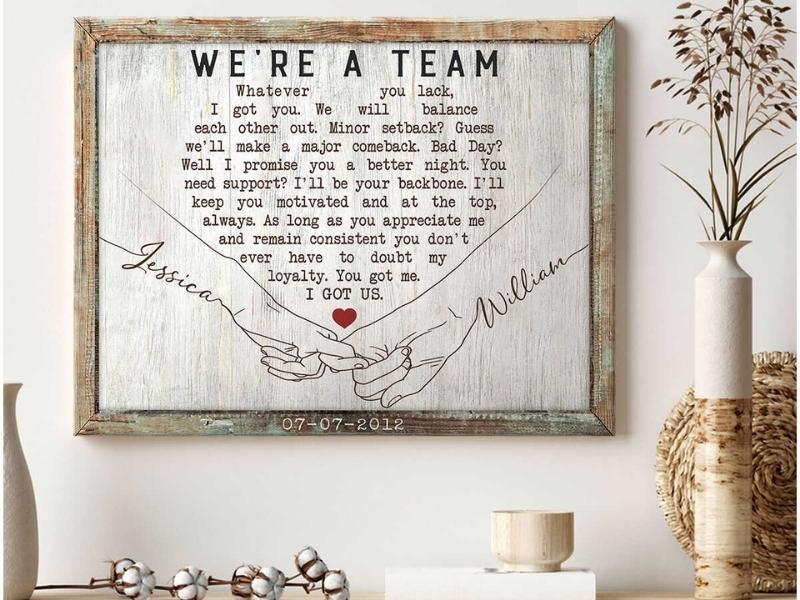 Traveling down life's mysterious paths, the two of you walk hand-in-hand. Together, you can take on anything. The "We Are A Team" custom canvas print proudly displays your connection. It's a rustic poem on canvas that expresses your heartfelt devotion to each other.
Such a touching work of art is a perfect gift for any occasion. Give it on a birthday, an anniversary, Valentine's Day, or even your wedding day! Add a meaningful picture to personalize this sentimental piece. You make a great pair, and your union is strong. Show the power of this love with our "We Are A Team" custom canvas print!
23. Diamond & Pearl Bangle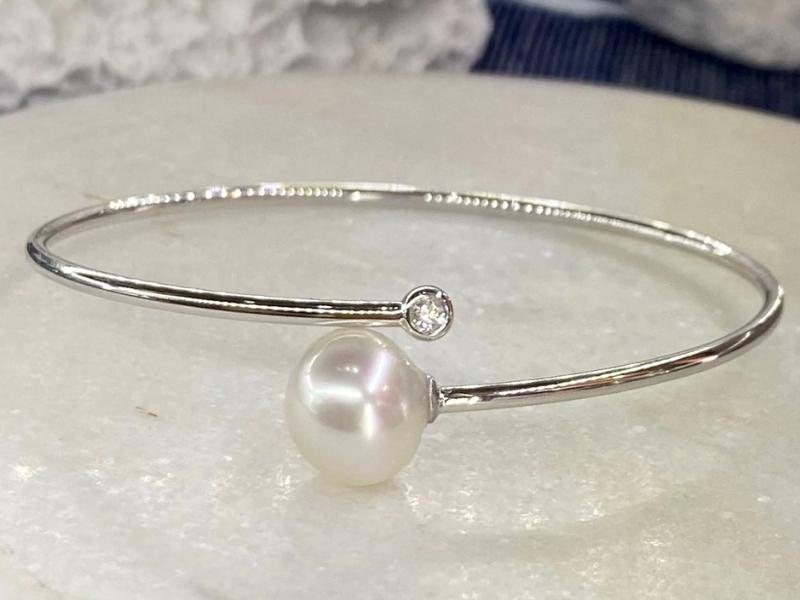 Some of the world's most skilled designers have designed exotic, arty bracelets that would be appropriate for this milestone. These beautiful bangles are one of the best and would be a wonderful 46th anniversary gift for your loved ones.
24. Pearl Encrusted Clutch Purse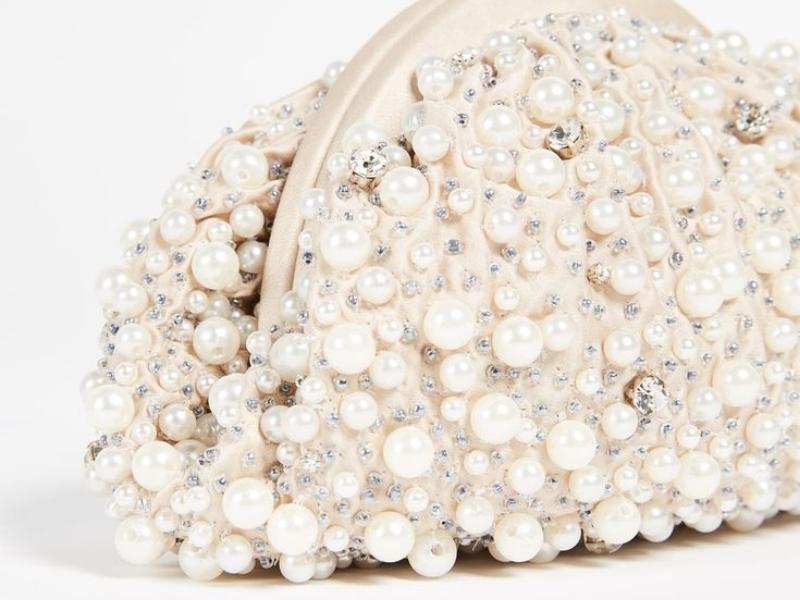 A pearl embossed clutch purse is the ideal 46th anniversary gift for wife who loves a little elegance and likes to dress to the nines for a night on the town in her finest. Your wife will like wearing one of these pearl clutches even after 46 years of marriage.
25. Illusion Pearls and Crystals Bracelet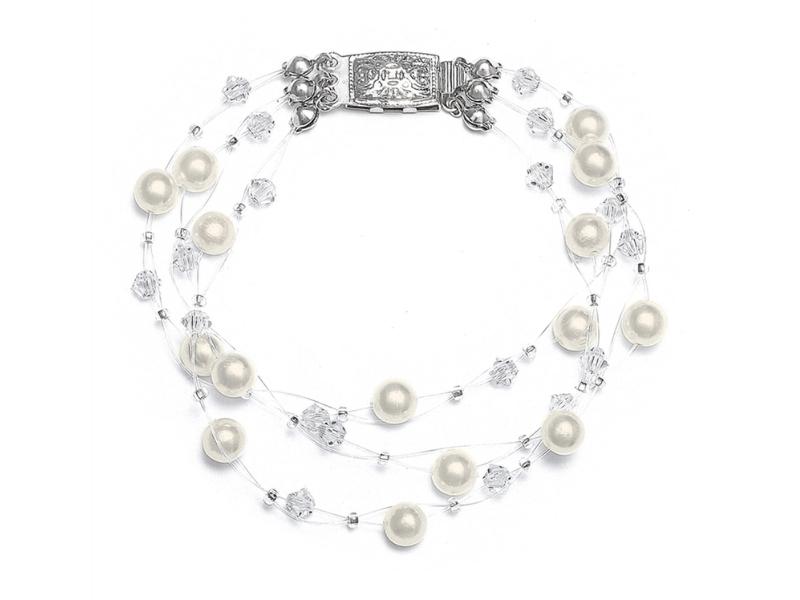 Using an invisible filament, this bracelet makes the pearls and crystals appear to float! To complete the look, you can get a matching pair of stud earrings.
26. Pearl Necklace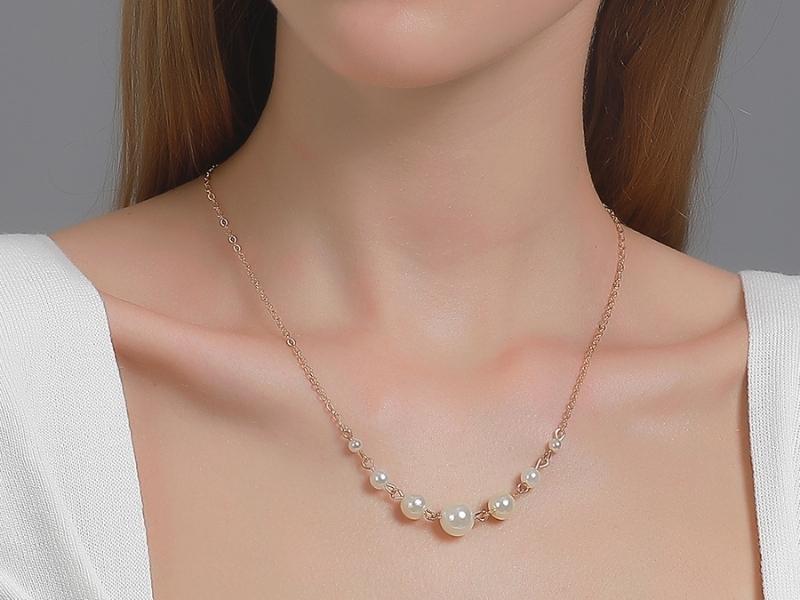 If you're looking for 46th anniversary gift suggestions that will last your loved one a lifetime, look for a shop that specializes in sustainable and ethically created goods. One of our favorites from the antique collection is this stunning gold and pearl necklace.
27. Mini Oval & Simple Pearl Charm Nine-karat Solid Yellow Gold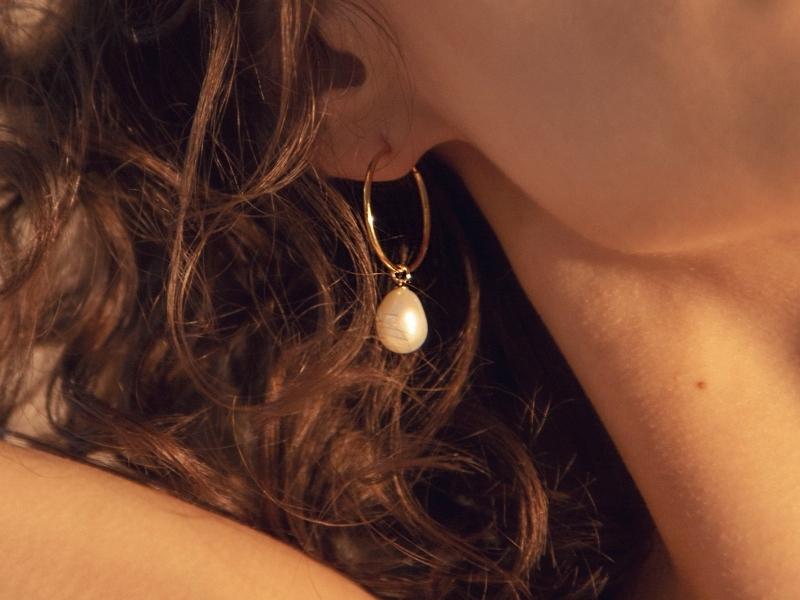 Freshwater pearls are an excellent choice for people who want to make a statement with their jewelry. Instead of a set, they are available for purchase as a solitary item.
28. Pearl Ring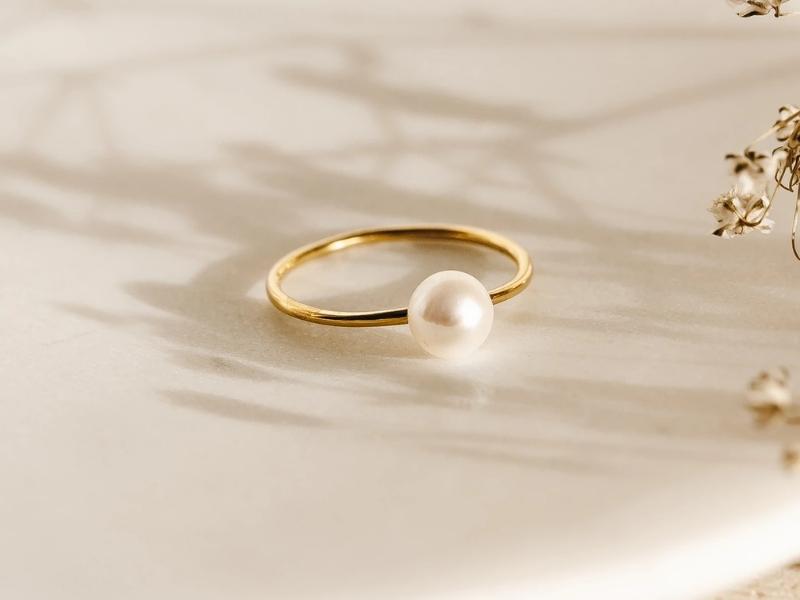 This stunning ring features a real freshwater pearl as its centerpiece. Although it's a striking piece, this ring may be worn every day.
29. Pearl & Blue Topaz Petal Drop Earrings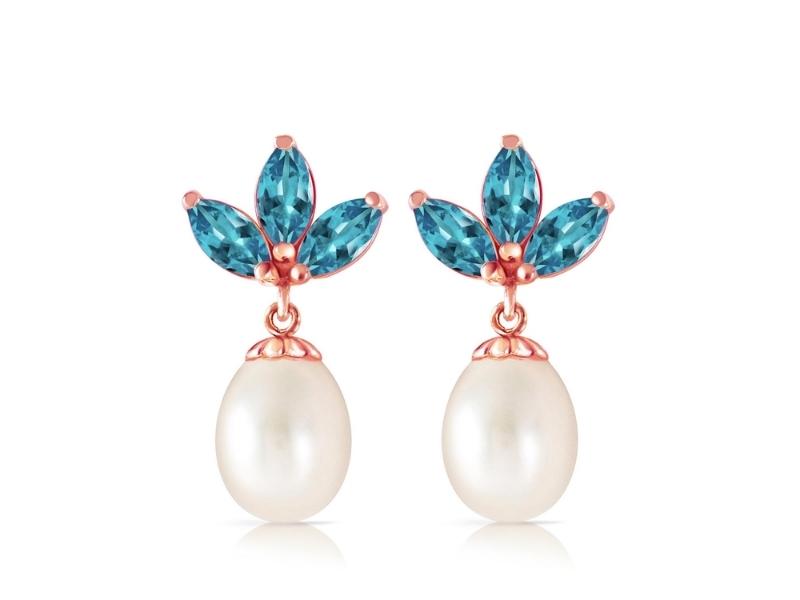 If you want to match these pearl earrings to your other half's birthstone, you may even have them with different gemstones like ruby or sapphire.
30. Hand and Pearl Necklace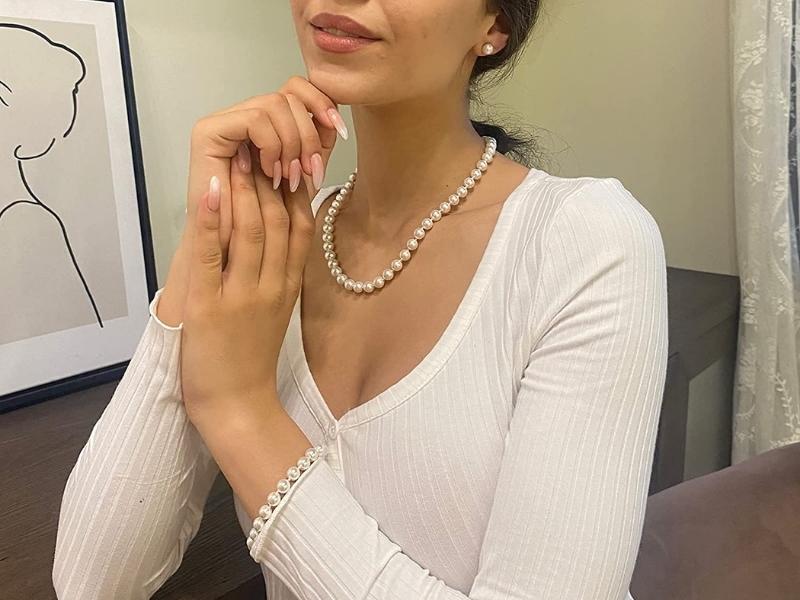 This 18k gold-plated white pearl necklace is a must-have accessory for the fashion-forward woman in your life.
31. Landscape Personalized Couple Gift Wall Art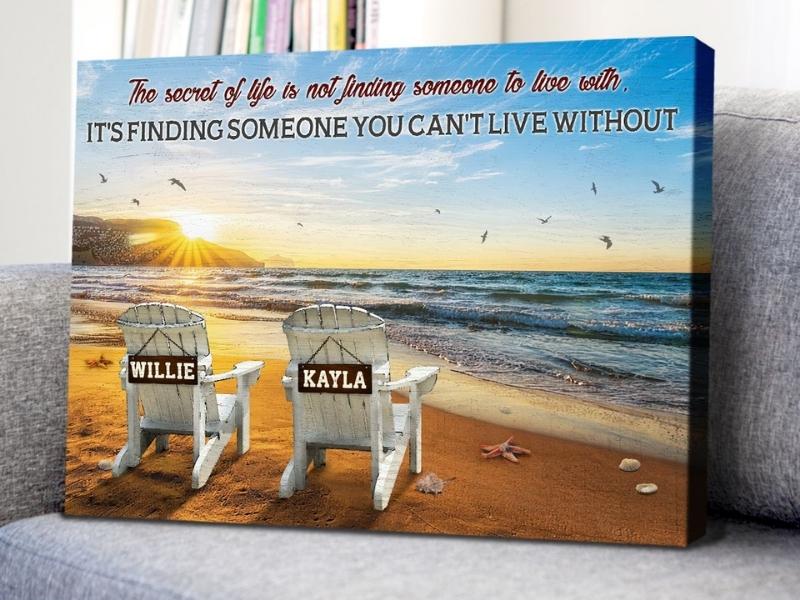 "Do you have any ideas for your spouse's impending wedding anniversary gift?" If you'd like to show your appreciation and show your love for one another, consider giving your sweetheart one of these romantic beach anniversary gifts. Eternal love is symbolized by the sea since it's so enduring. You'll be reminded of the happiest times of your life every time you gaze at this canvas artwork. After purchasing and uploading your photo, we'll transform this artwork into a personalized gift for you.
32. Floating Pearl Necklace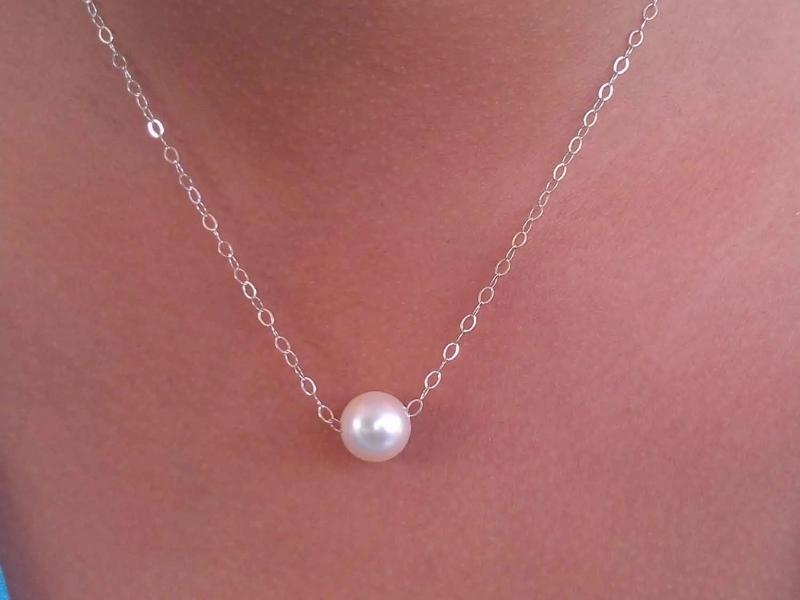 This rose gold chained floating pearl necklace is ideal if you're searching for something as a 46th anniversary gift more understated. To make it more special, you may add a cleaning cloth and gift wrapping to the necklace along with your choice of a black, white, grey, or blush pearl.
33. Calla Lily Pearl Bracelet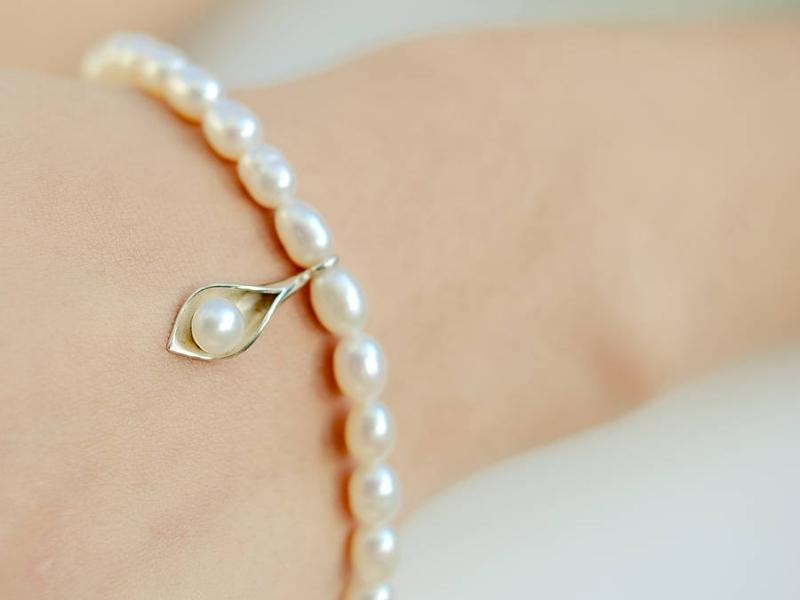 In honor of your 46th wedding anniversary, you can't go wrong with a pearl bracelet. This 46th anniversary gift would be even more special if your bridal bouquet included calla lilies.
34. Mother-of-Pearl Chain Bracelet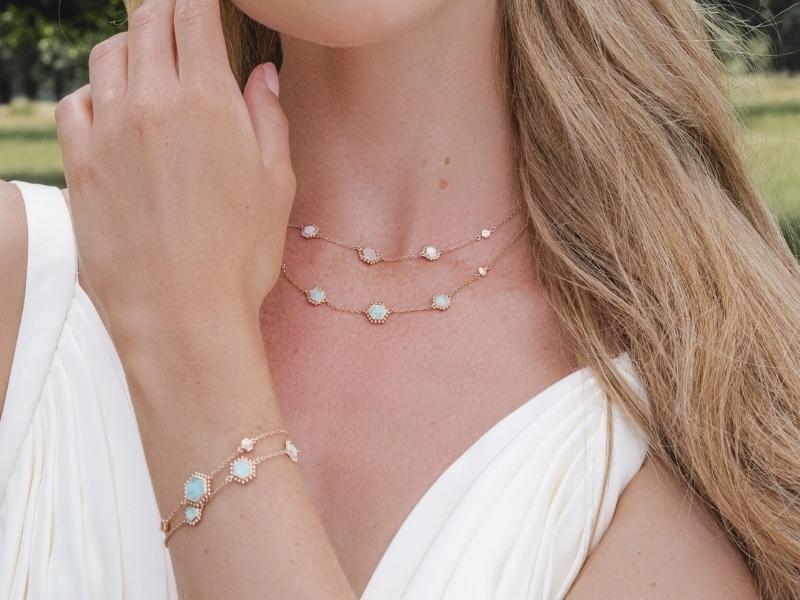 This mother-of-pearl chain bracelet is a modern take on the pearl-inspired gift. Make your loved one's day brighter with these dazzling hues!
>>> Don't forget planning what to send as 48th Anniversary Gift to make your day!
46th Wedding Anniversary Gift for Parents
35. Large Square Classic Roses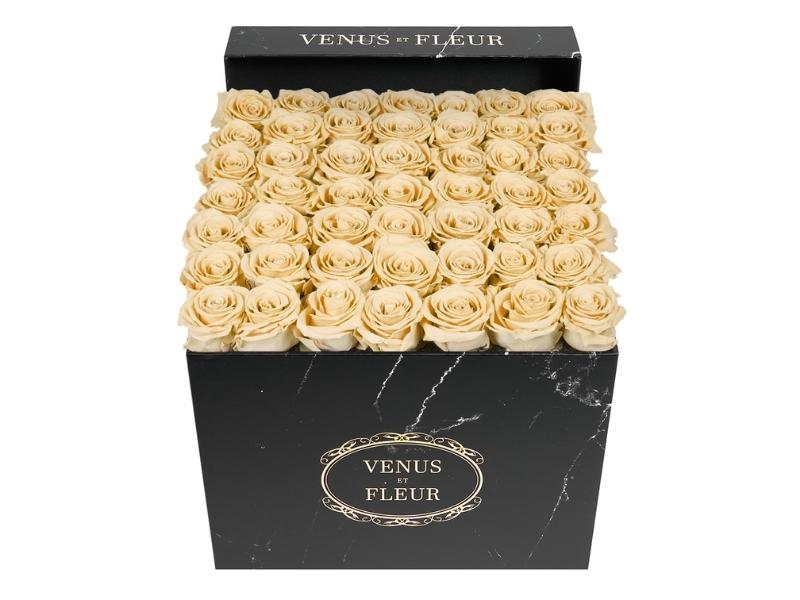 For at least a year, these boxed roses may be kept fresh. You can choose the color that best suits your loved one for this timeless 46th wedding anniversary gift for parents, from the classic red to the colorful rainbow. Even daffodils would approve of such a splash of bright yellow.
36. Happy Anniversary Pearls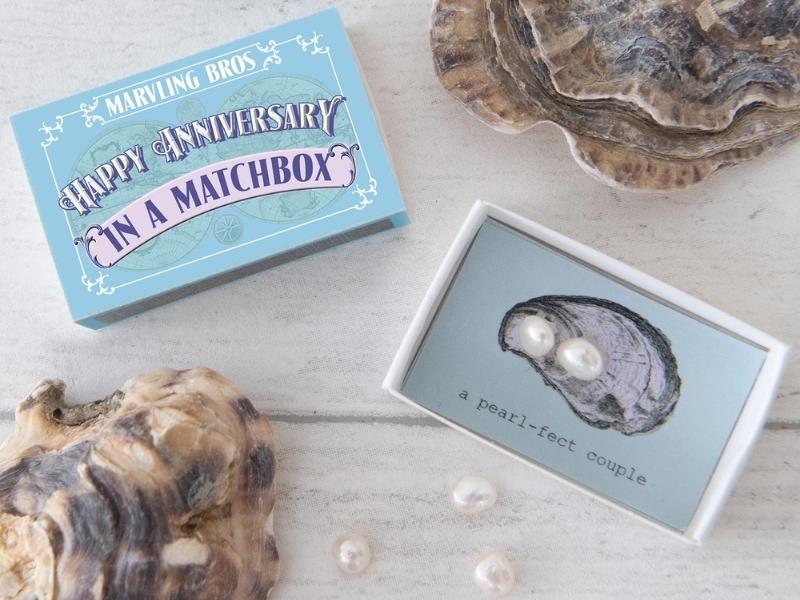 An oyster shell and a pair of pearls housed in a matchbox would be a thoughtful 46th wedding anniversary gift for any couple.
37. Pearl Photo Frame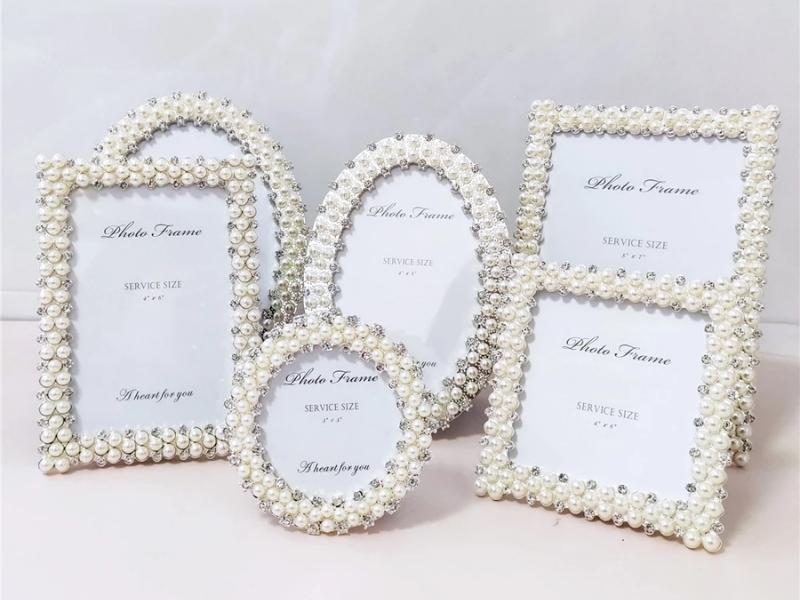 This four-by-six-inch photo frame is a beautiful, delicate 46th anniversary gift with a strong sentimental appeal. It will look lovely on your bedside table or dressing table.
38. Marriage Anniversary Gift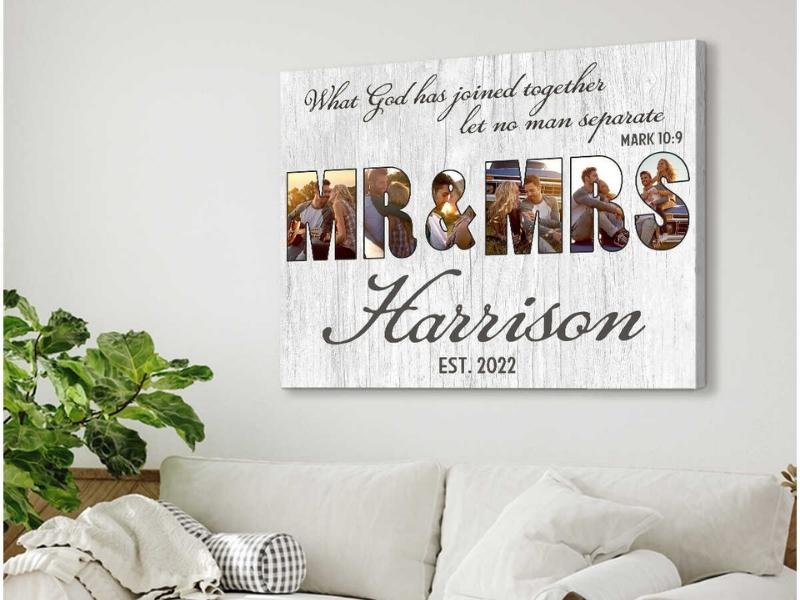 Take a deep breath and forget about anniversary shopping. With this Mr. & Mrs. custom canvas print, you'll be on the right path. Enjoy the tranquility of the waters! This humorous book is a must-have for any family embarking on life's grand trip.
Gift-giving can be a lot of fun. This canvas artwork can be personalized with the names and dates of your wedding. You'll be the star of the show at the wedding of your favorite couple! Reject the notion of traditional wall art in favor of something like this. The Mr & Mrs custom canvas print is a breeze to work with!
39. Pearl Toasting Flutes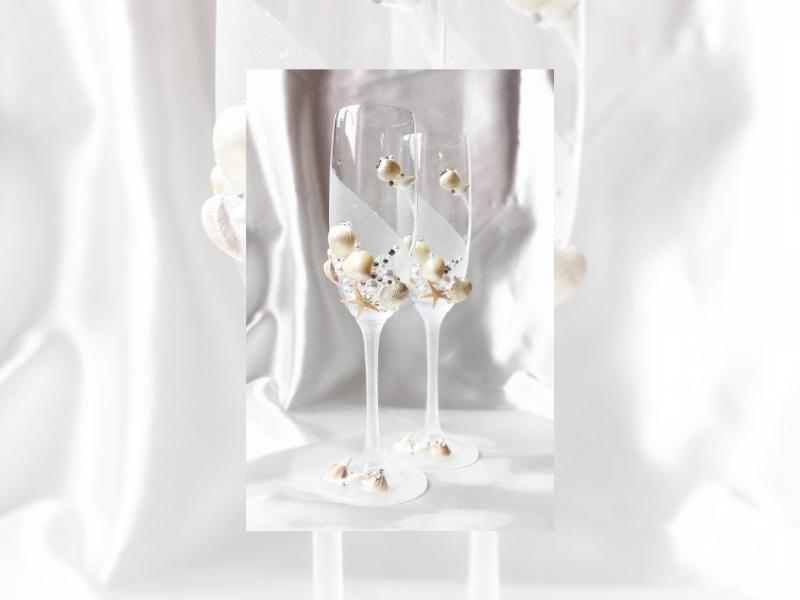 In case you've ever wondered what to get a couple celebrating their 46th wedding anniversary, these lovely pearl-lined toasting flutes are an excellent choice.
40. Mother of Pearl Letter Opener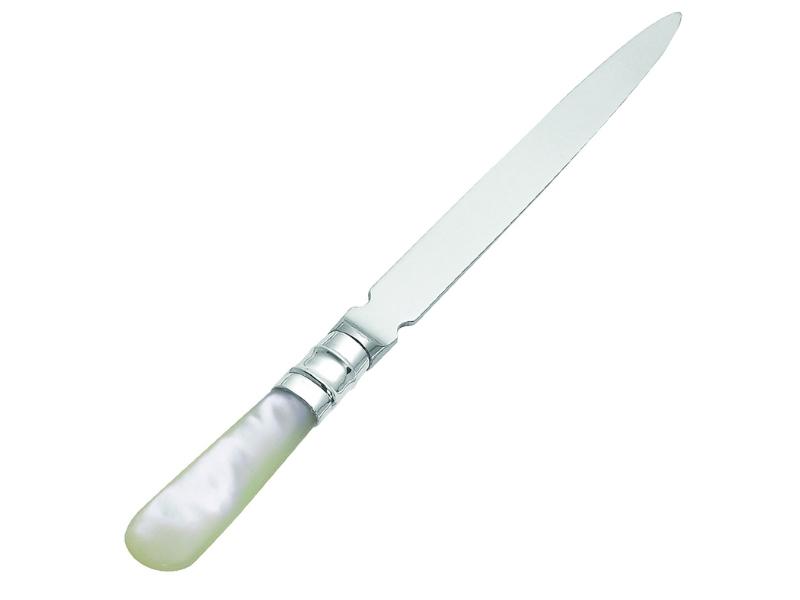 It's the ideal 46th wedding anniversary gift for parents because it may be customized with a polished stainless steel blade, mother-of-pearl inlay, and sterling silver accents.
41. Mother of Pearl Porcelain Bowls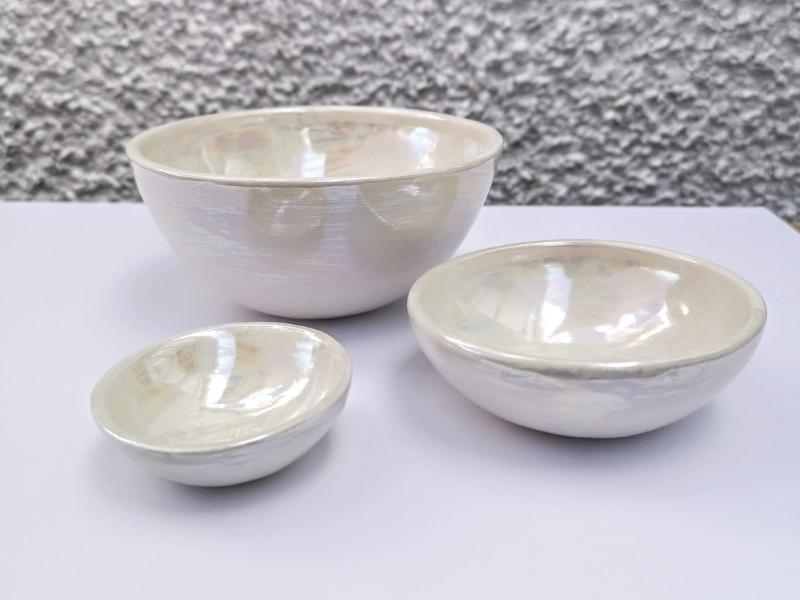 The 46th anniversary gift doesn't have to be jewelry. These pearl porcelain bowls make a thoughtful and affordable gift for any occasion.
42. Pearl and Crystal Clutch Bag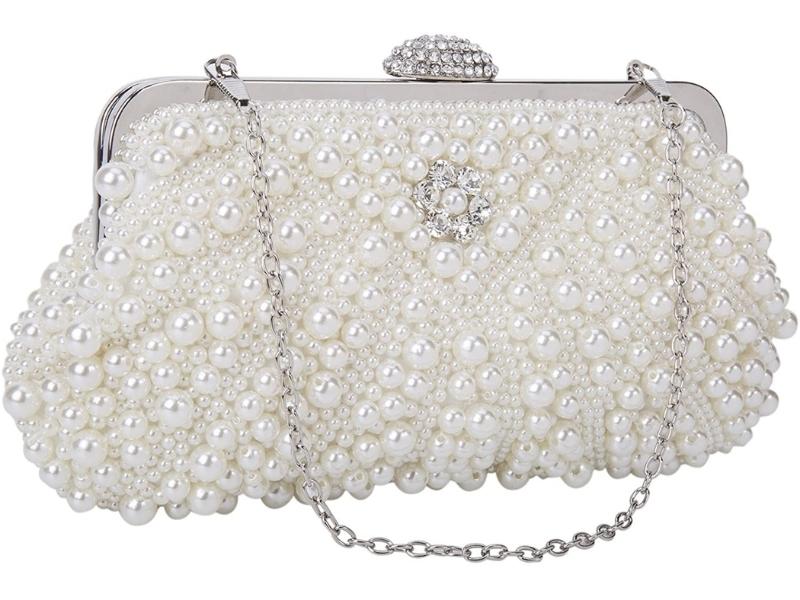 Gift ideas for people who have everything, of course, a pearl-studded handbag! For the 46th anniversary of your marriage, this handbag would be an excellent gift.
>>> Read more about 49th Anniversary Gift Ideas and 50th Anniversary Gift Ideas here! 
With these 46th anniversary gift ideas, you'll be able to show your loved ones how much you care by making their special day even more memorable. To fully honor the golden anniversary, we recommend a present that incorporates the gold motif in some way. Congratulations on your 46th wedding anniversary! From Oh Canvas with love!