Despite the fact that thank-you gifts for bridesmaid on wedding day are not obligatory, they are always appreciated. They've been there for you through the good times and the bad, and they'll be there for you on the big day as well. With a great gift, you may indicate how much you appreciate their time and effort during this most significant moment in your life. In the following blog from Oh Canvas, you'll find our best advice on how to choose and present them.
Unique Bridesmaid Gifts That You Should Know
1. Geo Prism Tote Bag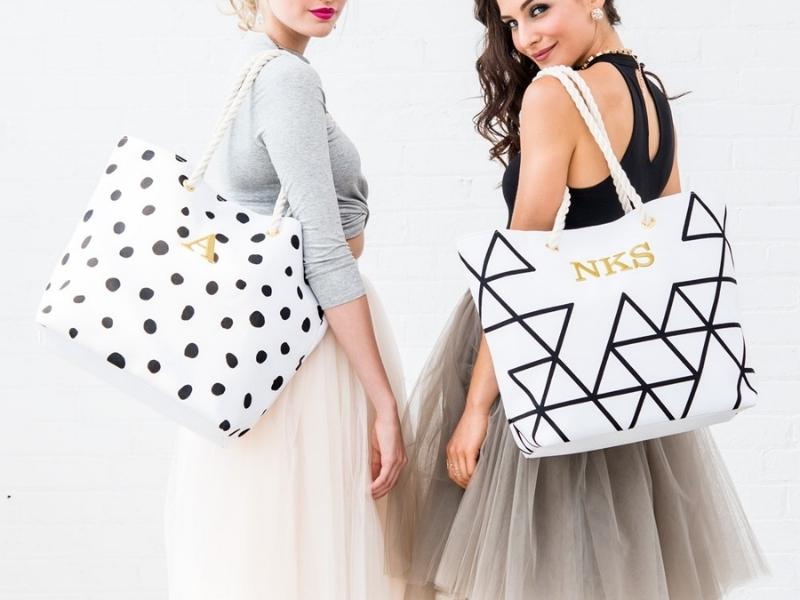 Those who are fashionable bridesmaids deserve this gorgeous tote bag. An elegant black and white geometric pattern dress is a perfect choice for a bridesmaid day of gifts. Soft rope handles and a metal clasp adorn the huge gift bag. Make it more personal by adding a monogram and using the color of your bridesmaids' preference. A handy tote bag is always a unique bridal party gift idea!
2. Custom Bridesmaid Dress Hanger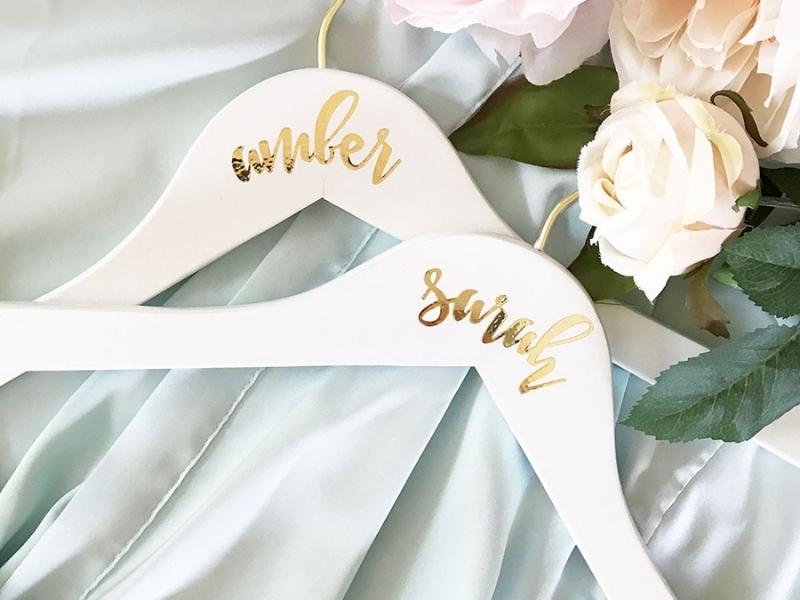 On the big day, your bridesmaids won't be hanging their dresses from any old hanger. Hang their gowns on these gifts for maid of honor. Dresses won't slide off these hangers because the carved notches also feature a curved form and a contemporary hook design.
3. Daisy Flowers and Butterflies Canvas Print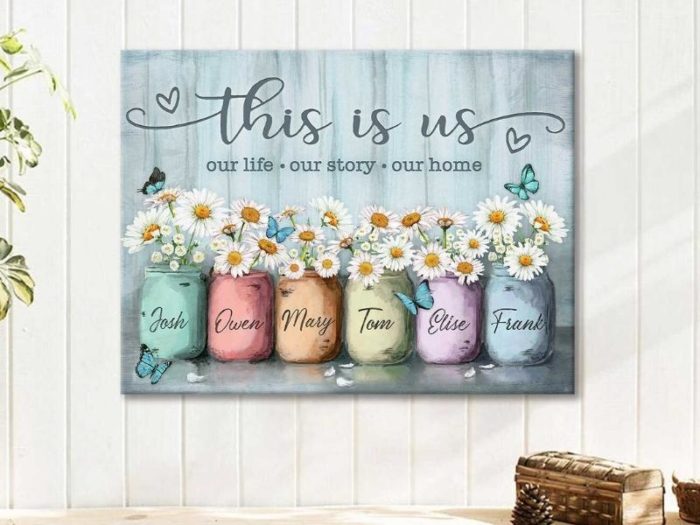 Are you looking for the ideal item to honor the bond between you and your loved ones? Our family picture canvas painting will not disappoint you. This piece of art may become your most prized possession if accompanied by a special photograph and a personalized message from you. It's eye-catching and adds warmth and coziness to whatever room it's in. Don't miss out on the opportunity to send these great gifts for bridesmaid on wedding day.
>>> Read more: Best 33+ Wedding Gifts for Groomsmen They'll Treasure
4. Monogram Bracelets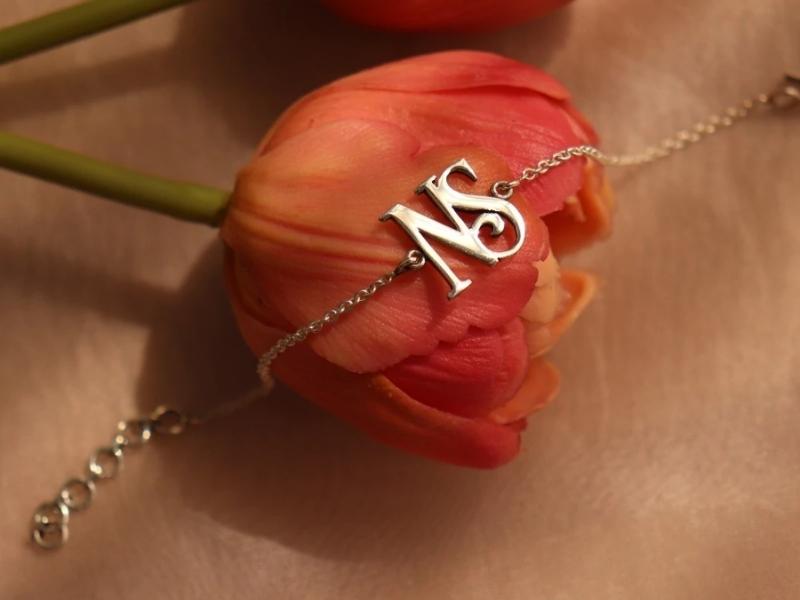 Bridesmaids and other members of your wedding party will appreciate these lovely monogrammed bracelets. White gift boxes with flowery inserts are used to present gold monogram bracelets. There is a heart charm, an 18k gold plating, and a glittering stone on each of these gold-plated bracelets.
5. Foldable Flats Pocket Shoes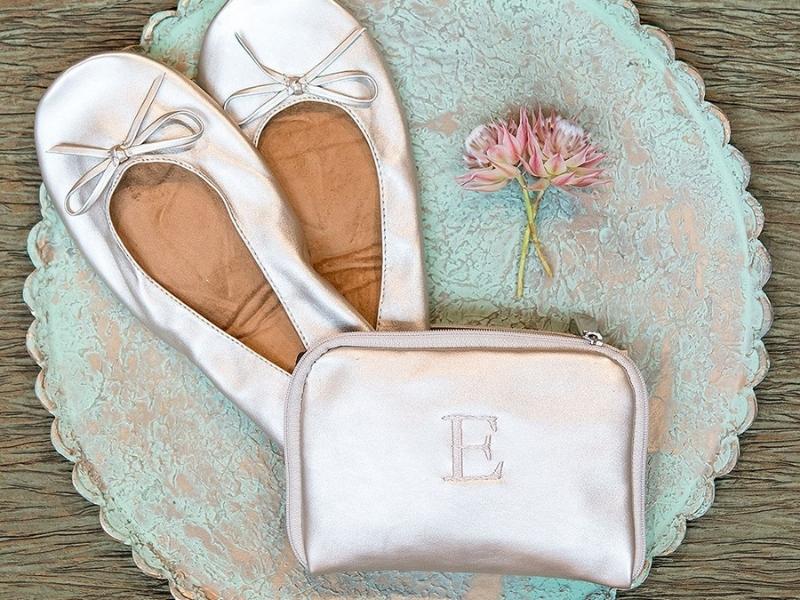 It's time for her feet to take a break from those high heels! Let her put these folding shoes into her purse when her feet begin to ache from all the pre-wedding festivities. A zippered pouch is included with the package. To carry the shoe, just unfold it into a nylon tote bag. Customized with your bridesmaids: her name or initials on these weekend bags to make them more special.
6. Monogram Coasters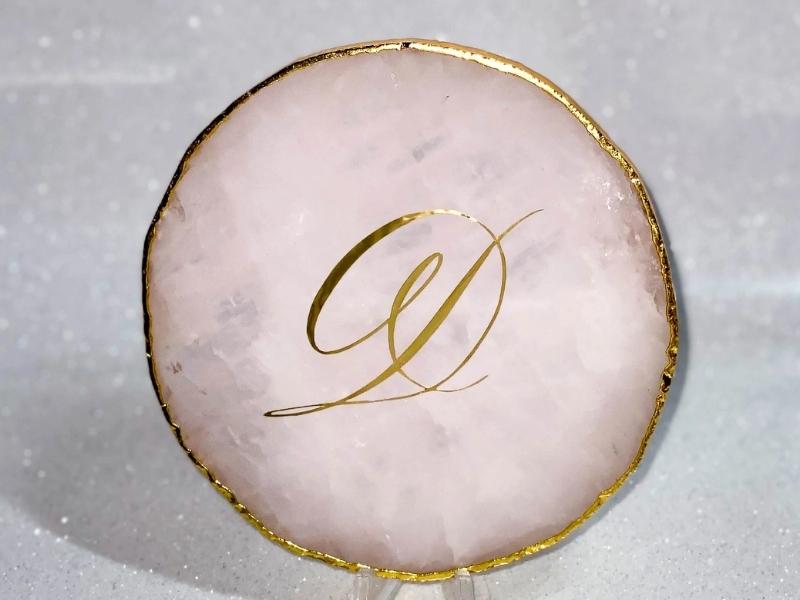 We've got more luxury gifts for bridesmaids, so keep reading if you're stuck! You and your bridal shower party can choose from various options. Make their coffee table an art gallery with these stunning coasters. With unique monograms to complete the look, they are the ideal wedding day bridesmaid gifts.
7. Barn and Truck Wall Art Decor Oh Canvas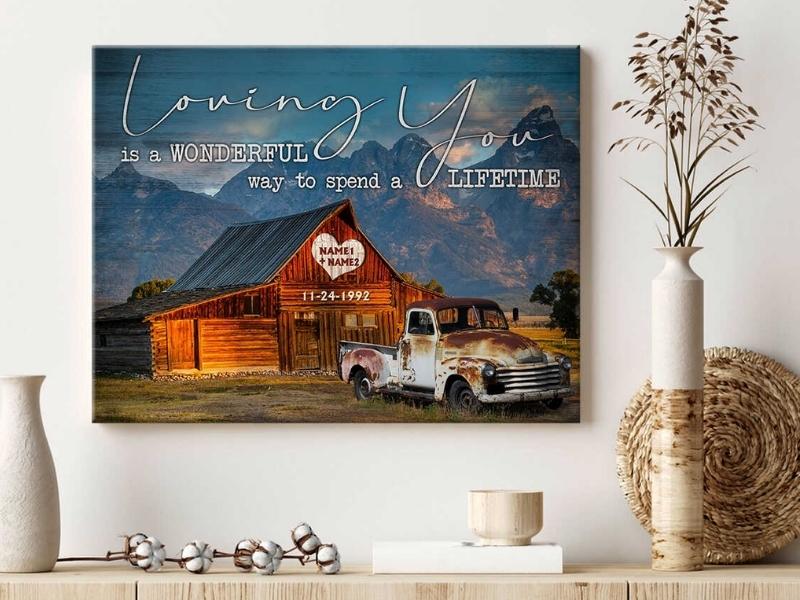 Couples would love this personalized canvas poster with their names and the date. Your beloved will realize how much you care about them by looking at the beautiful vintage landscape with a meaningful quote. Make sure you don't miss out on this incredible opportunity. We hope that this "Loving you is a beautiful way to spend a lifetime" painting will help you express your feelings for someone special.
8. Personalized Tank Tops
These monogrammed tank tops are one of the best ways to show your maid of honor how much you appreciate them. Having your wedding party wear their unique personalized wedding presents for your bachelorette party will change how you host your celebrations forever.
9. Tie The Knot Bracelet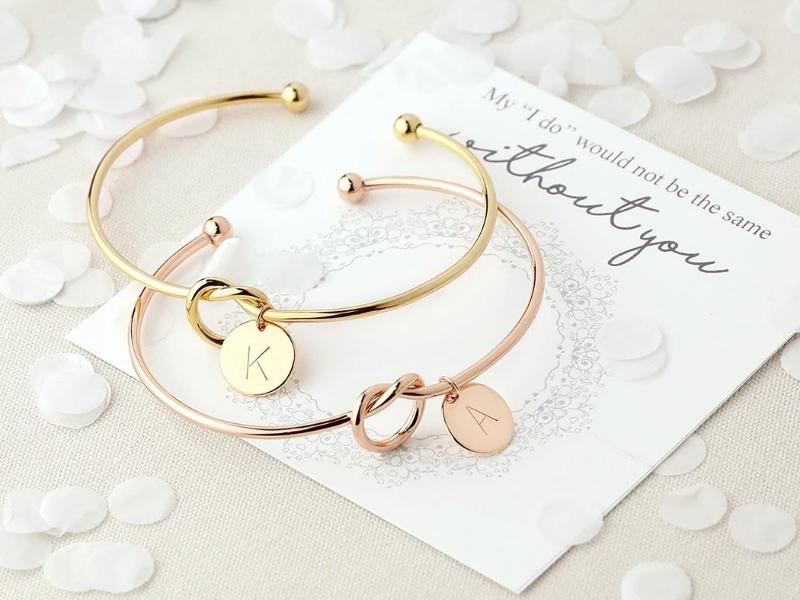 What a useful bridesmaid gifts! Make your bridesmaids feel special by giving them this Tie the Knot Bracelet! Choose from two flowery cards inside each bridesmaid proposal box: "Thank You for Helping Me Tie the Knot" or "I Can't Tie the Knot Without You."
Your bridesmaids are absolutely deserving of this wonderful maid of honor wedding day gift. It comes in a heart-shaped box with a flowery insert of your choice for the bracelets. Various metals and colors are available. It'll be stunning when you're all wearing it on your wedding day.
10. Custom Names And Date On Truck Canvas Print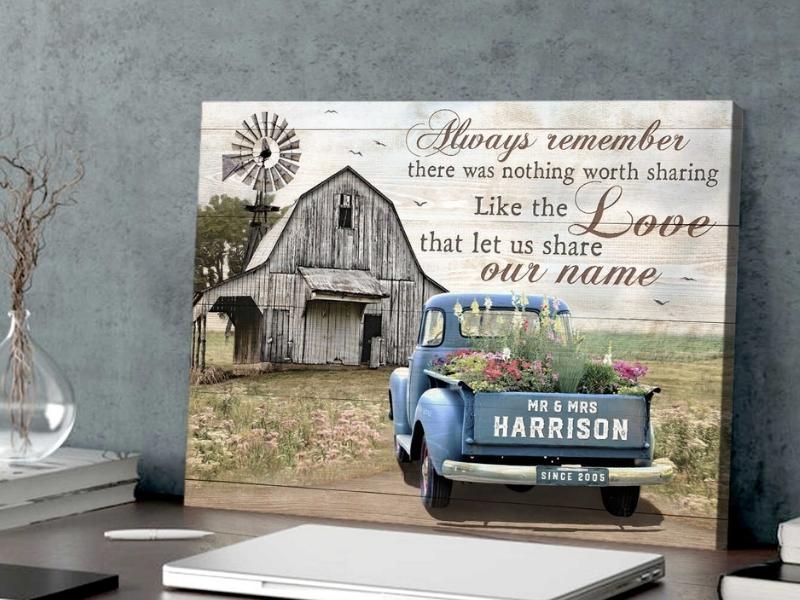 An ideal maid of honor wedding day gift is a "Custom Names And Date On Truck Canvas Print," which may be used to commemorate a special occasion. One of the most popular wedding songs is referenced in this artwork. Upload a picture of the couple's wedding and include their names to make this a unique wedding present.
11. Travel Jewelry Cases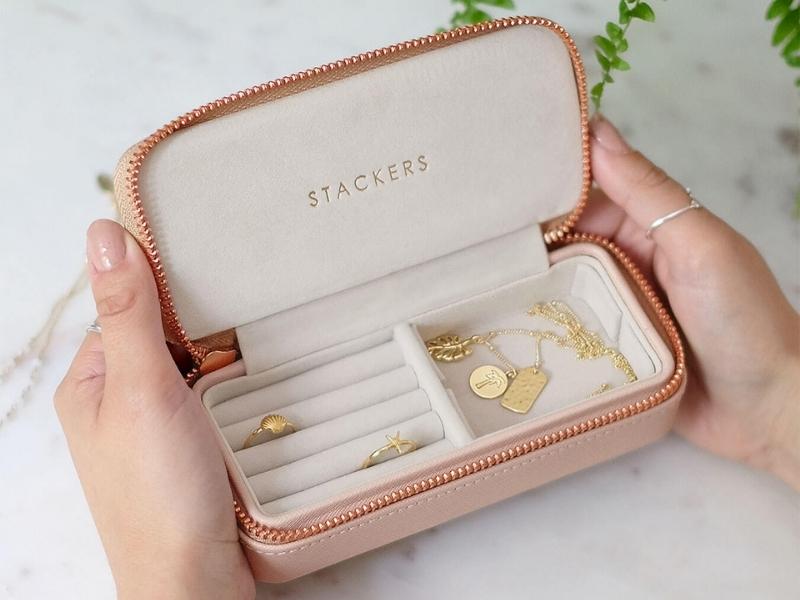 Lots of practical gift ideas for bridesmaids on wedding day that complement their suitcases if your bridesmaids are often on the go. They'll use this beautiful jewelry bag frequently. They can always keep their valuables in the case, not just while they're on the road. It'll look stunning on their dresser with its beautiful leather finish.
12. Sentimental Photo Books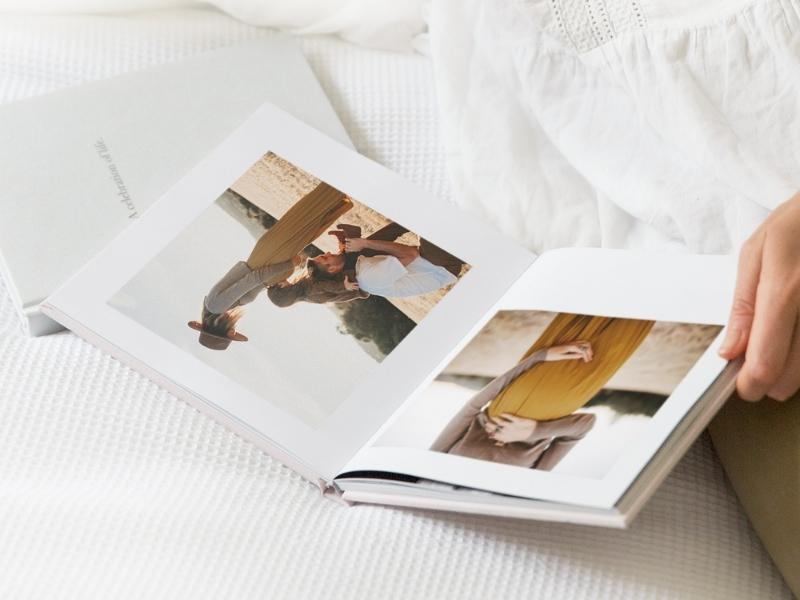 You two have a wealth of fond memories to draw on. Make a picture book for each of your bridesmaids, complete with images from your most memorable vacations.  The recipient will cherish these gifts for bridesmaid on wedding day for long after the wedding.
>>> Read more: 37+ Trendy Personalized Wedding Gifts For Guests In 2023
13. Portrait Champagne Flutes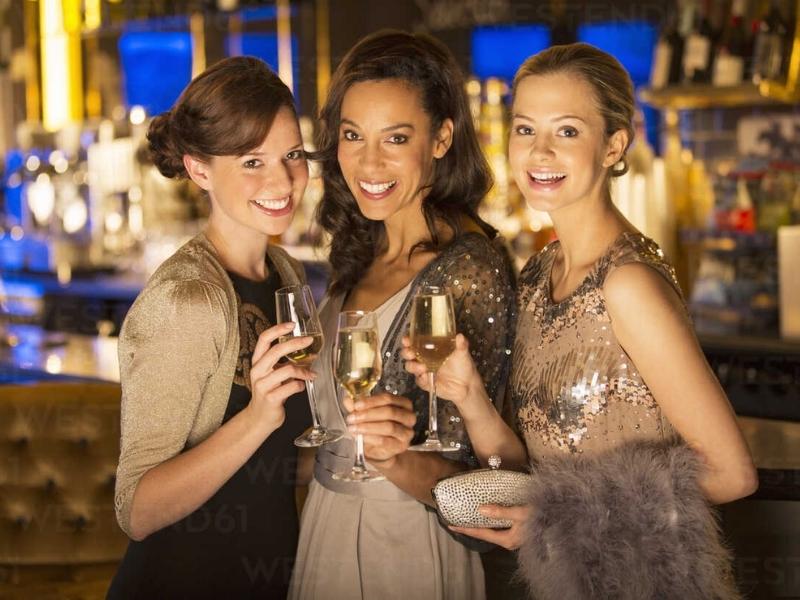 Great gift ideas for bridesmaids on wedding day should always be unique and personal to the bride. It tells your maids that you went the extra mile to pick out something, particularly for them, and if it's anything as wonderful as these flutes, it will come in handy for years to come. Your employees will never get tired of having their picture painted on a glass of champagne.
14. Monogrammed Throw Blankets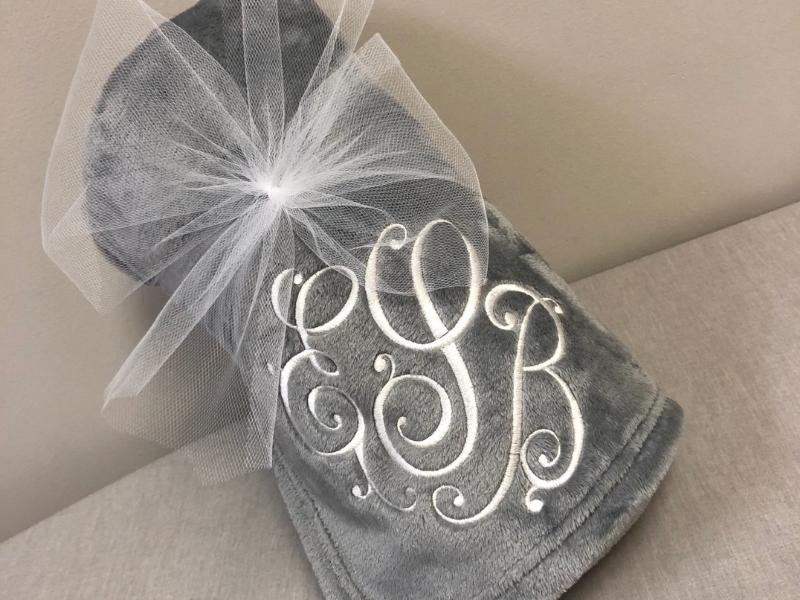 It doesn't matter what the occasion, warm blankets are always bridesmaid gifts that are useful. When your bridesmaids open one of these blankets embroidered with their monograms, they'll immediately feel cherished. Your bridesmaids will love the thoughtful gift.
15. Meaningful Knot Necklaces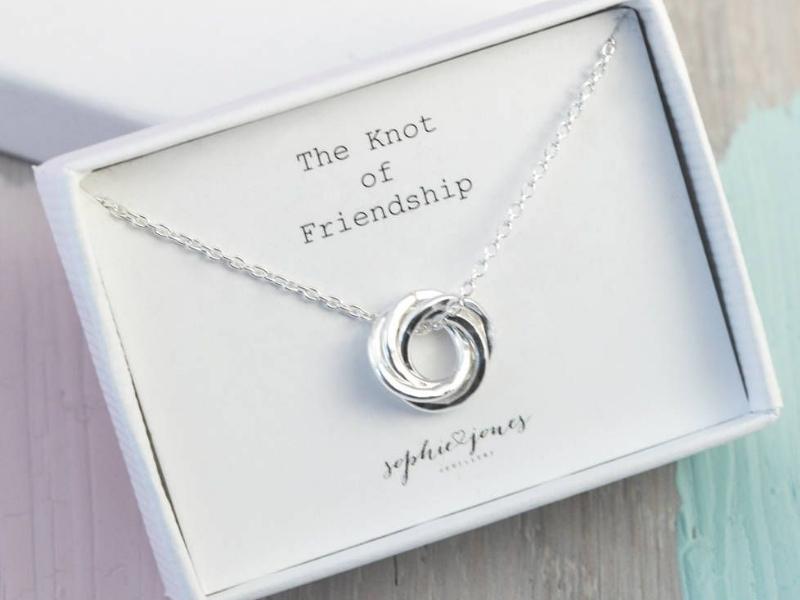 Although your connection with your future spouse is vital, you should remember that you also have many other significant relationships in your life. These charming knot necklaces are the perfect way to show your bridesmaids that you're committed to each other. The form of a knot indicates your eternal love. Take one for yourself so you and your friends can all wear matching necklaces.
16. Personalized Yoga Mats
New yoga mats are excellent gifts for bridesmaid on wedding day who are committed to their yoga practice. Personalize them with their names or a sweet statement as a unique bridesmaid present.
17. Personalized Beach Towels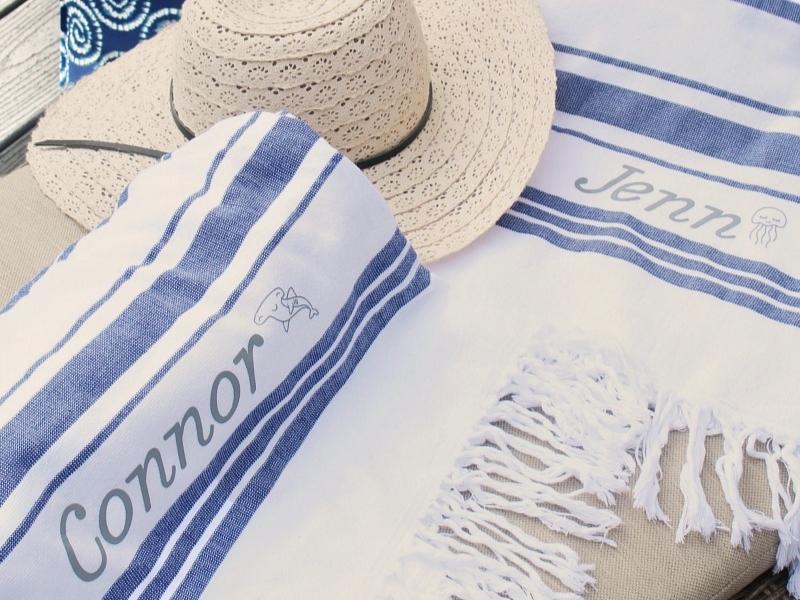 If you're planning a beach or poolside bachelorette party, wedding, or future vacation, a personalized beach towel is a great maid of honor gift wedding day. It's a great choice for a tropical-themed wedding, and you can have each guest's initials embroidered on it for an added unique touch.
18. Personalized Ring Dishes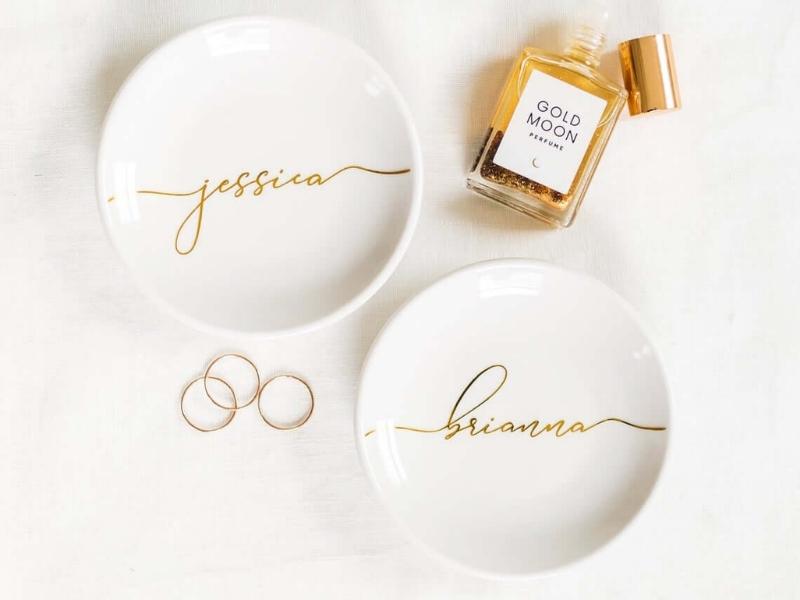 A monogrammed ring dish is a charming container for storing jewelry and other accessories. These bridesmaid gift ideas for wedding day may be included in personalized gift baskets, or they can be given as a stand-alone thank-you gift with a personal message.
19. Modern Jewelry Boxes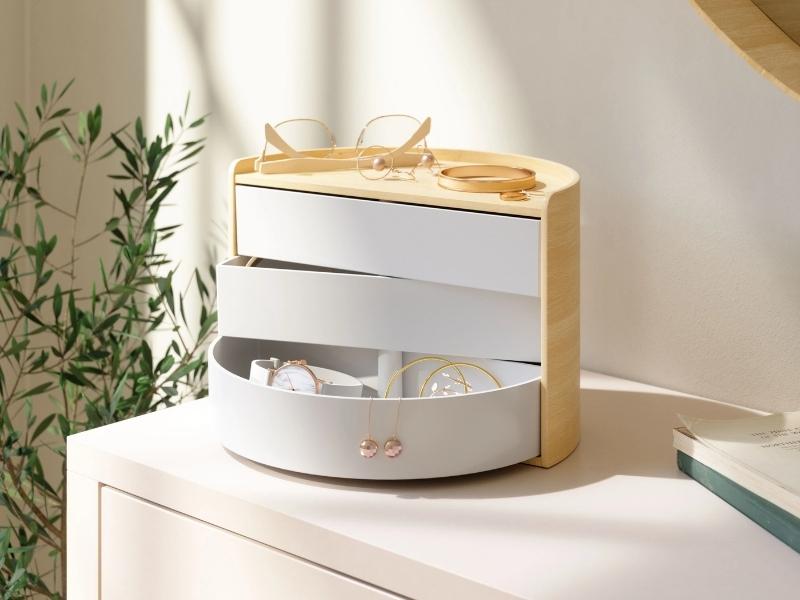 Those who grew up watching Mean Girls can relive their youth with this mirrored jewelry box. On the front is a phrase by Regina George that we adore: "You're really pretty." In addition to a velvet-lined inside, the lid may be engraved with the name of your bridesmaids.
20. Cute Custom Candles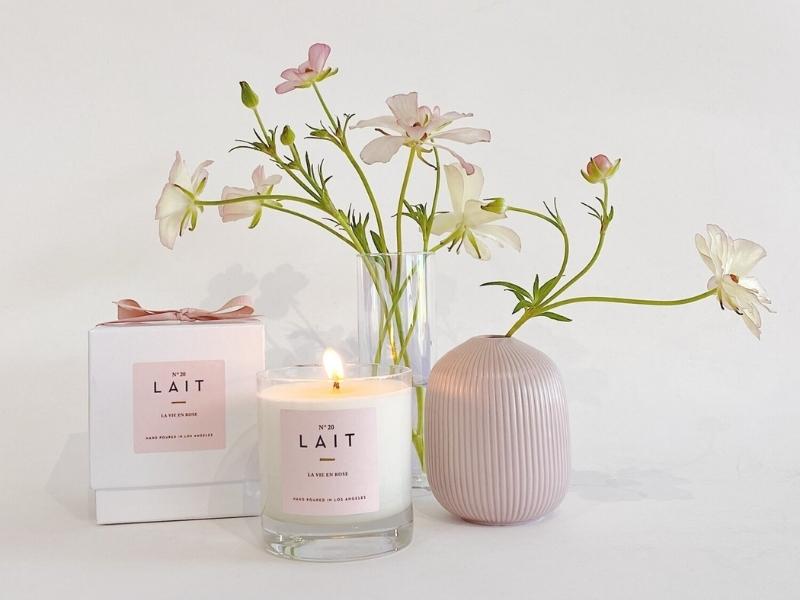 These pastel bridesmaid thank you gifts are perfect for spring weddings because of their beautiful pastel color scheme. Your message is also written in beautiful handwriting on the lid of the jar.
Inexpensive Bridesmaid Gifts That Won't Break the Bank
21. Confetti Passport Cases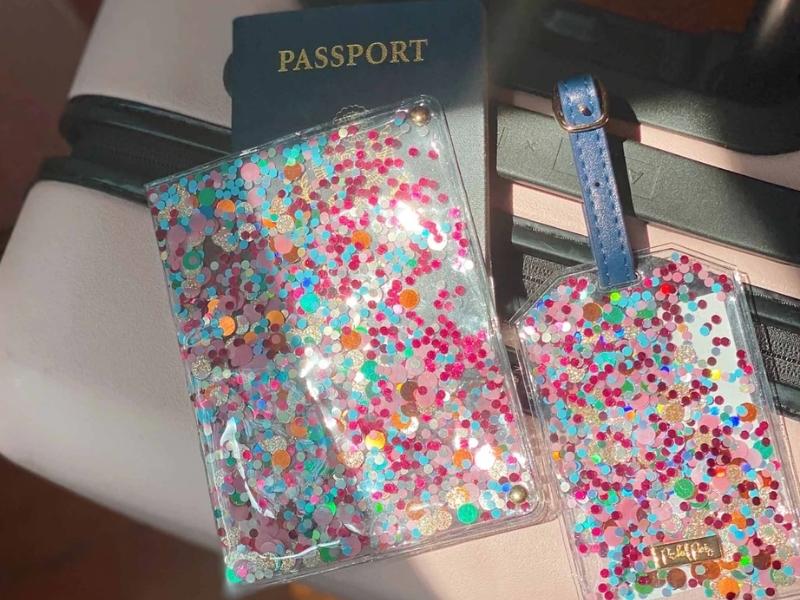 You may want to give bridesmaid thank you gifts they can use right away if they are traveling for the ceremony. These confetti passport holders make it simple for your girls to find and preserve their passports from ordinary wear and tear. If you want to go all out, decorate their bags with confetti tags that match their vacation gear.
22. Floral Makeup Clutch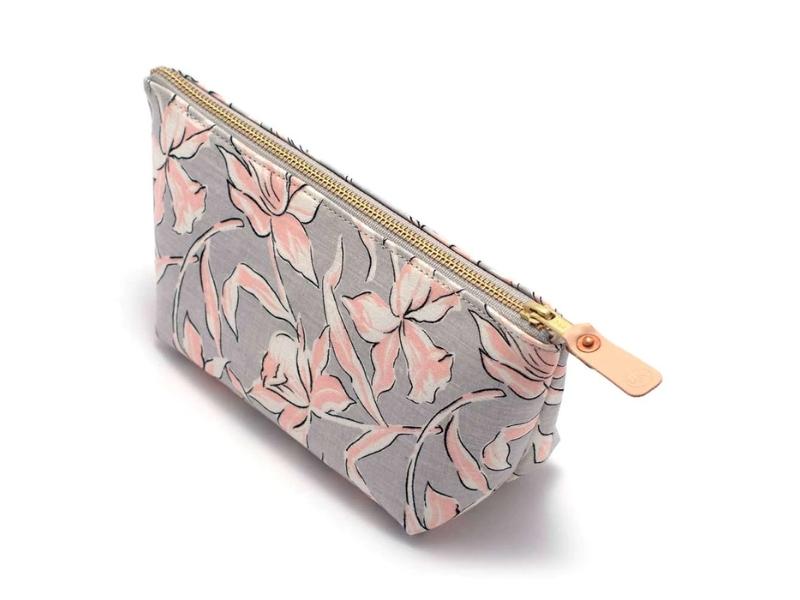 Makeup bags in floral prints are the best ways to make your little and often misplaced cosmetics for your female friends. Lip balm, mascara, compact mirrors, sunglasses, and more can all be stored in one container! A black monogram letter of your choosing may be added to these cotton canvas tote bags.
23. Diamond Pens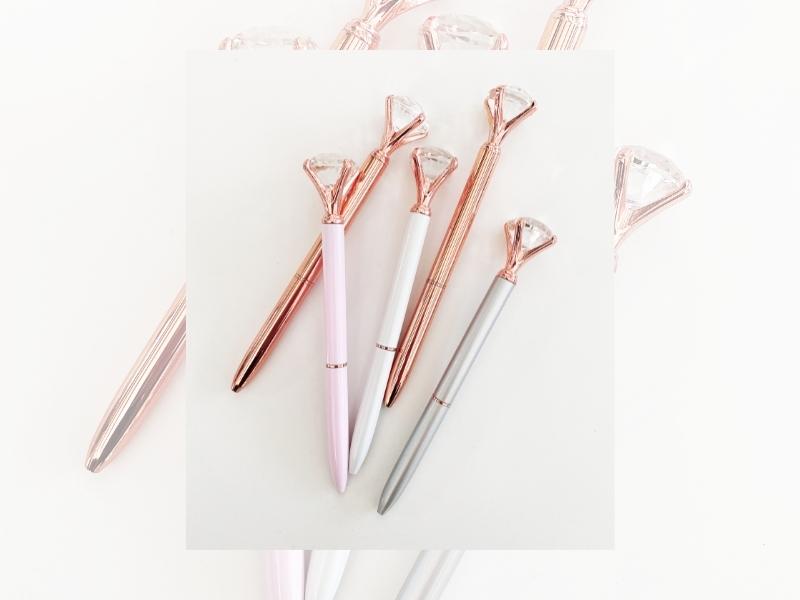 These diamond-encrusted pens are the best luxury gifts for bridesmaids. Give these sparkling doodlers to your favorite women to add some glitz to your gift-giving. Gold, rose gold, and silver is all options for the pens. A black velvet bag is all you need to present a perfect bridesmaid gift. These gifts are sure to please your bridesmaid.
24. Snug Slippers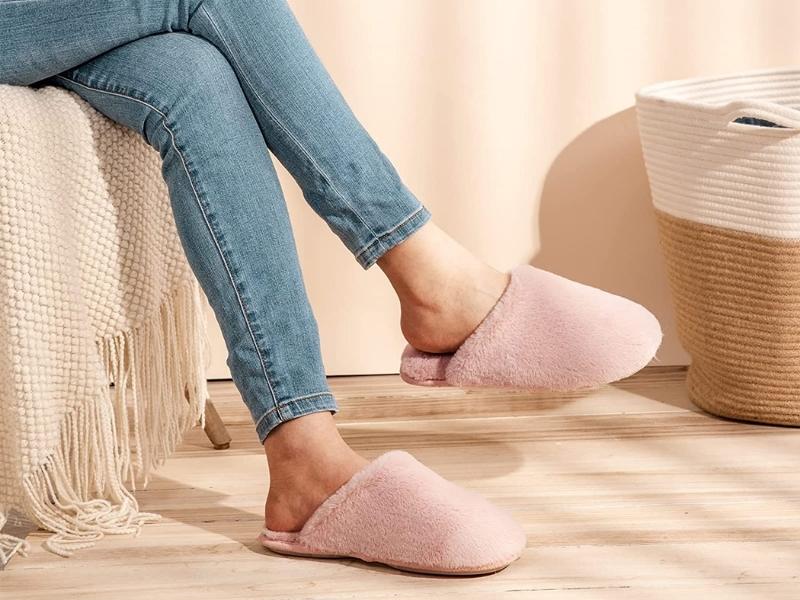 Your bridesmaids won't be able to say no to a new pair of comfy slippers. After all the planning, preparation, and partying, these bad boys will be the perfect place to relax. As a preventative measure against slippers becoming mixed up, each pair of fluffy white slippers is imprinted with its initial name.
25. Useful Compact Mirrors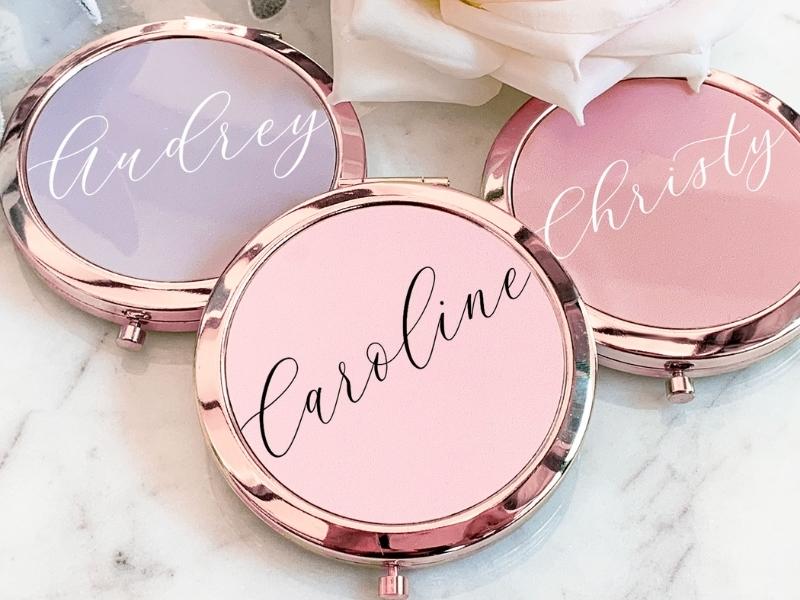 These embossed faux-leather compacts are the perfect way to let your girlfriends know how much you appreciate them. These gifts for bridesmaid on wedding day may also be engraved on the reverse if you're searching for something unique. This is a classic bridesmaid present since it is so useful: small mirrors.
26. Fantastic Flip Flops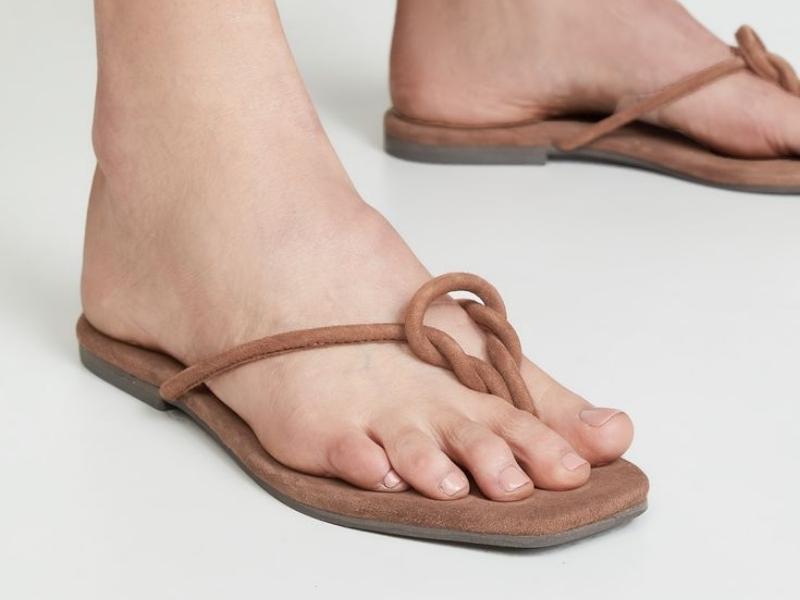 These flip-flops will be a hit with your maids! These plush party shoes will keep your feet toasty no matter how long the night lasts. You don't have to dance the night away in your high heels. Give each of your girls a pair of these personalized flip-flops with their names embroidered on them as a wedding favor.
27. Facial Mask Kit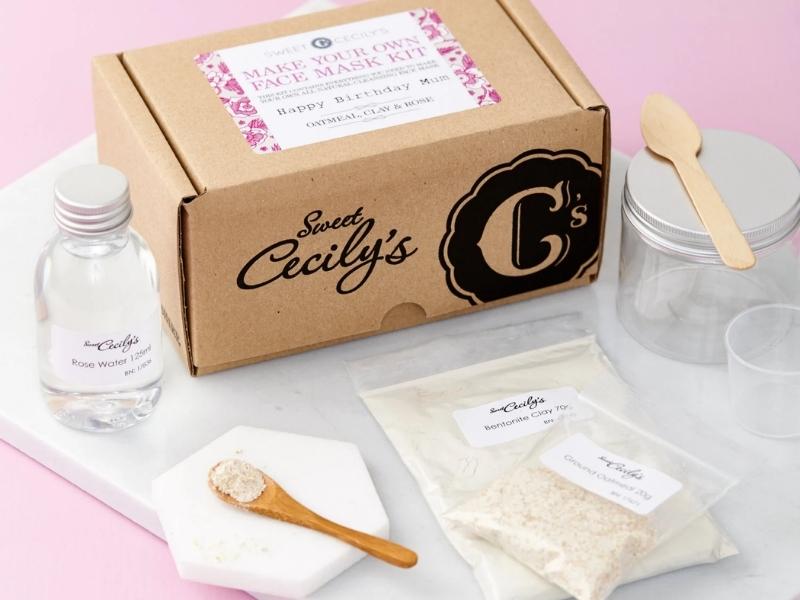 You don't want your bridesmaids to seem worried as your wedding approaches. The face mask deep cleans and improves the look of their skin, making this a must-have item in their beauty regimen. It's up to you to give her the skin and pampering she craves with your thoughtful bridesmaid gift ideas wedding day.
28. Cozy Hats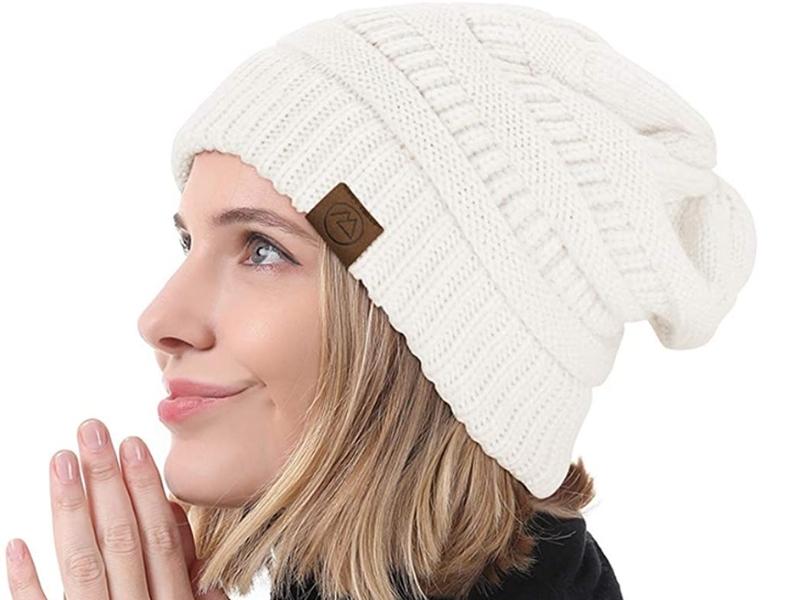 When picking out the best bridal party gifts for your favorite ladies, look to the weather for inspiration. Whether it's winter or autumn, your bridesmaids will appreciate the practicality of these warm beanies. They're also a great way to spice up your friends' outfits when you all get together.
Cute Bridesmaid Gifts That They'll Love
29. Birth Flower Necklaces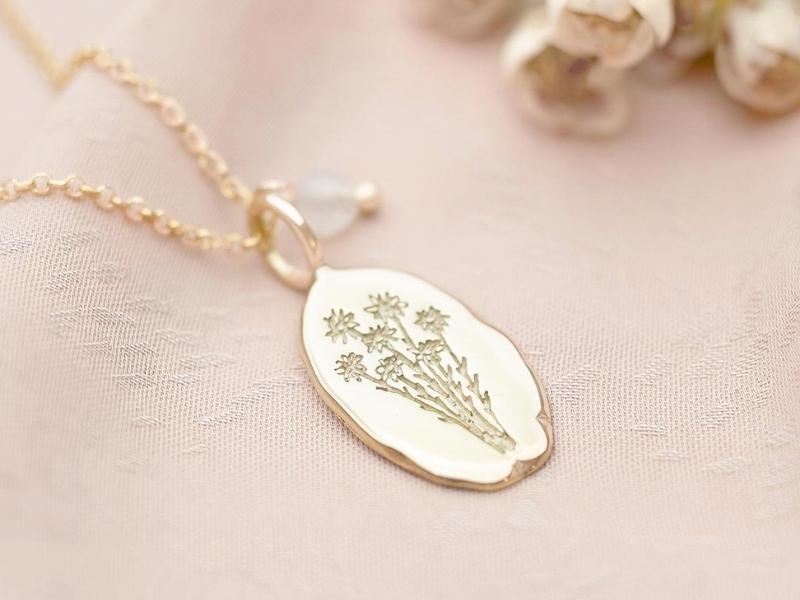 Birth flower necklaces are terrific bride gift ideas from bridesmaid since they are customized, which makes them even more precious. Each month has a unique pendant with a resin-coated actual flower, all in various colors. Choose the flower corresponding to your bridesmaid's birth month, from the carnation in January to the narcissus in December.
30. Friendship Rings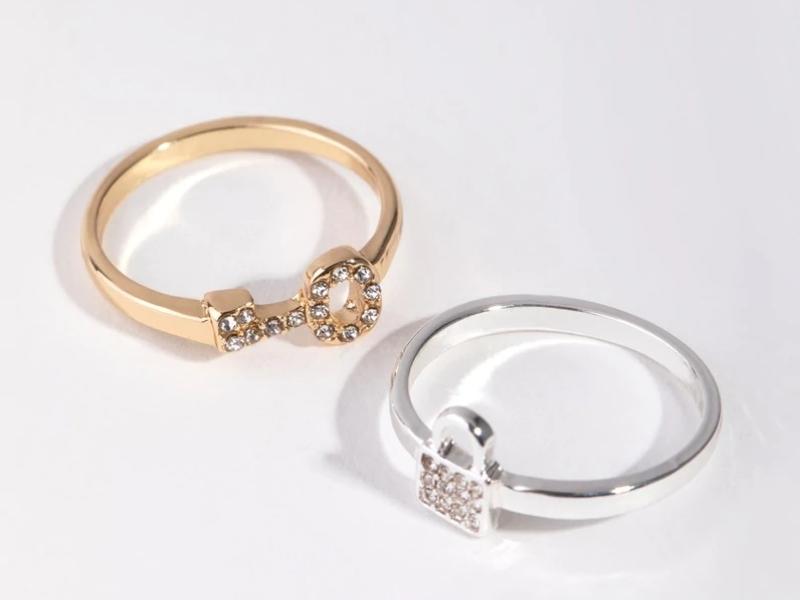 You can't go wrong with jewelry as a maid of honor gift wedding day. You may show appreciation for your pals by giving them bracelets and necklaces. Make your bridesmaids' jewelry presents a little more unique this year. Instead, get yourself a pair of friendship rings.
31. Druzy Earrings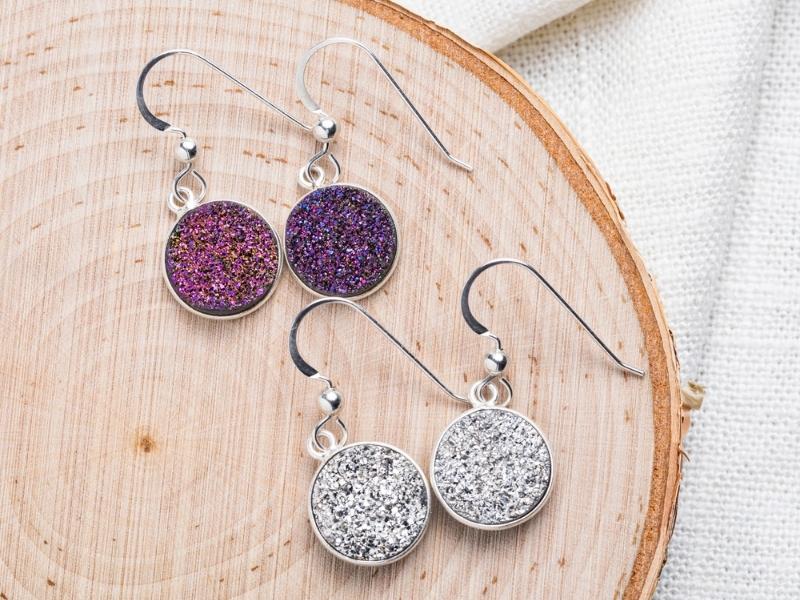 Gifting druzy earrings to your bridesmaids is a great way to express your admiration for their glimmering individuality. The bridesmaids will love this gemstone jewelry since it's a present they may wear again and again.
When purchasing bridesmaid jewelry to wear on the wedding day, make sure they reflect their own style. Besides that, you'll want to stock up on luxury gifts for bridesmaids they'll treasure long after the ceremony.
32. Custom Wedding Gift Canvas Print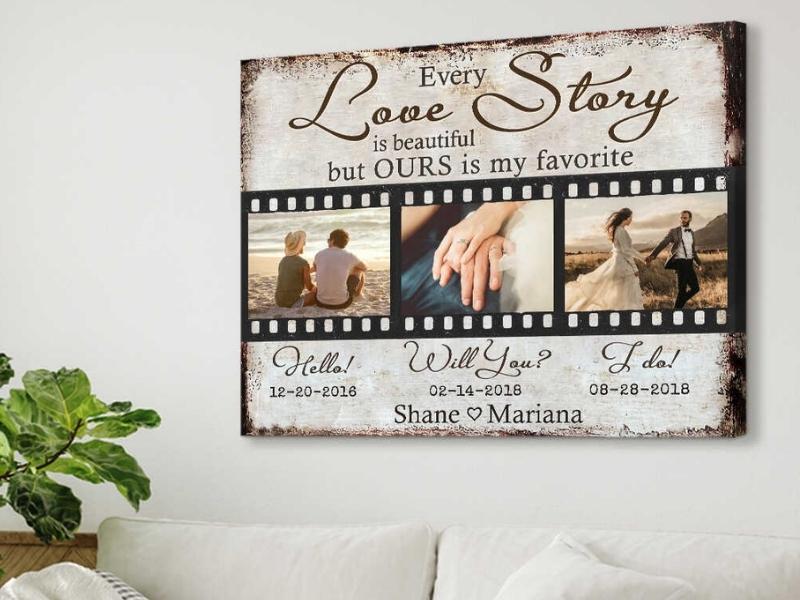 As practical bridesmaid gifts, consider giving these Hello – Will You – I Do Photo Upload Canvas Print. As a continual reminder of their love, you might personalize this perfect gift to them on their wedding day.
33. Custom Hair Clips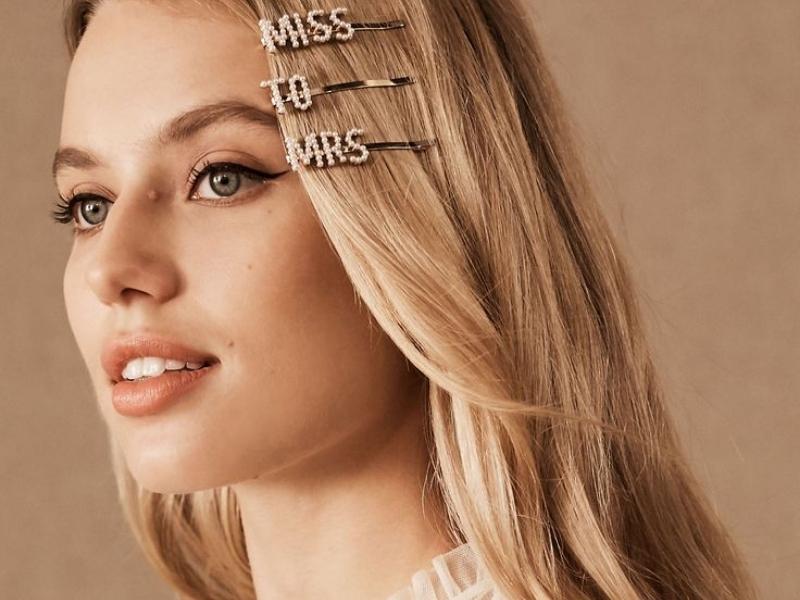 These one-of-a-kind gift ideas for bridesmaids on wedding day are sure to draw attention. Like you and your besties, they're bright, bold, and full of energy. Y2K style is alive and flourishing, not just alive and well.
34. Burlap Tote Bag
Are you looking for gifts for maid of honor on wedding day that is both environmentally responsible and useful? What you've been seeking as a personalized gift for your bridesmaids is here with this burlap tote bag. Your girl will love this gift for a bridesmaid since it's stylish, functional, earthy, and roomy. Make it more special by having it personalized with their name.
35. Bubble Glasses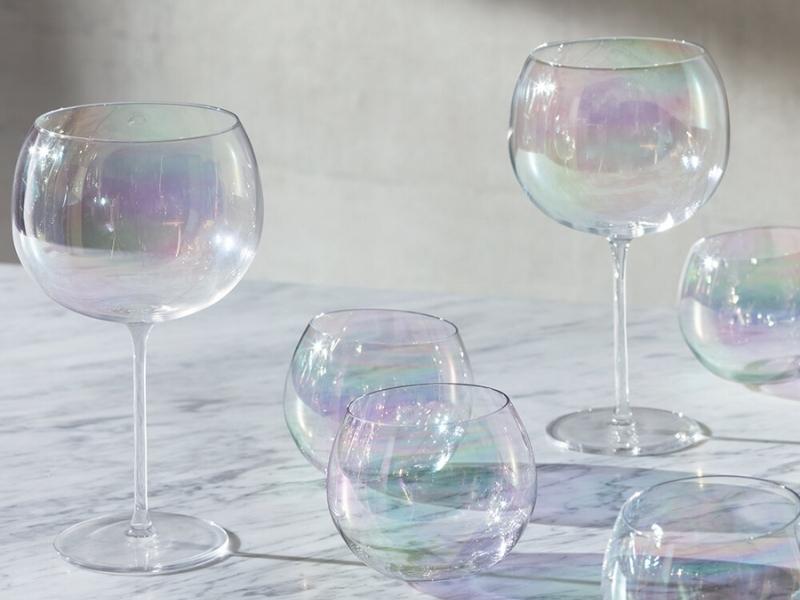 Have you ever seen something like this at a liquor store? On the morning of the event, give those gifts for bridesmaid on wedding day out and then use them to toast your friendships. Drinking cocktails by the pool or beach is a great way to spend time with your guests after the wedding. With its transparent appearance, drinkers can easily display their own favorites.
>>> Read more: 40+ Sweet Wedding Gift For Daughter On Her Special Day
36. On-Theme Candles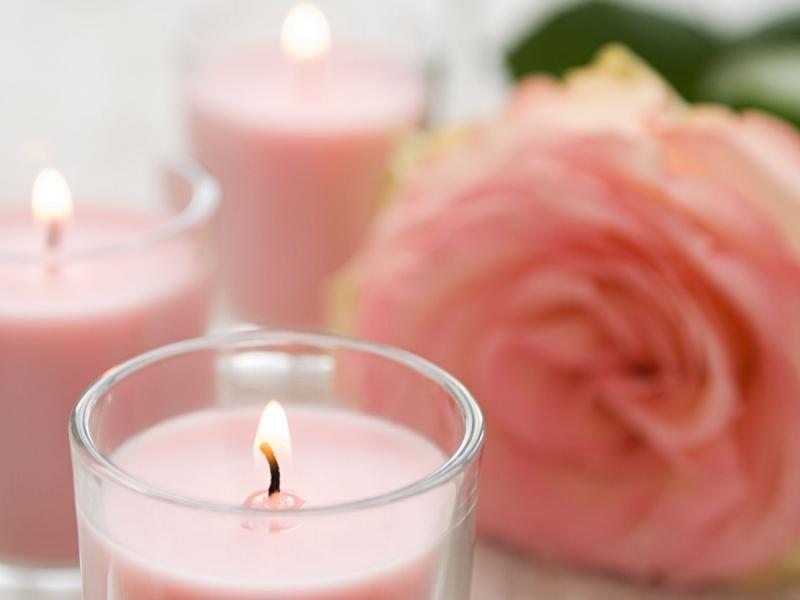 Find the best bridesmaid gift ideas? With scents of grapefruit, apple, and champagne grapes in these candles, they are the perfect bridesmaid thank you gifts. Thank them for being your besties by writing a beautiful message on the back of the glass jar. In addition, Sugarfina champagne-flavored gummy bears or sugar lips might be added to a collection of bridesmaid.
37. Faux Leather Tote Bag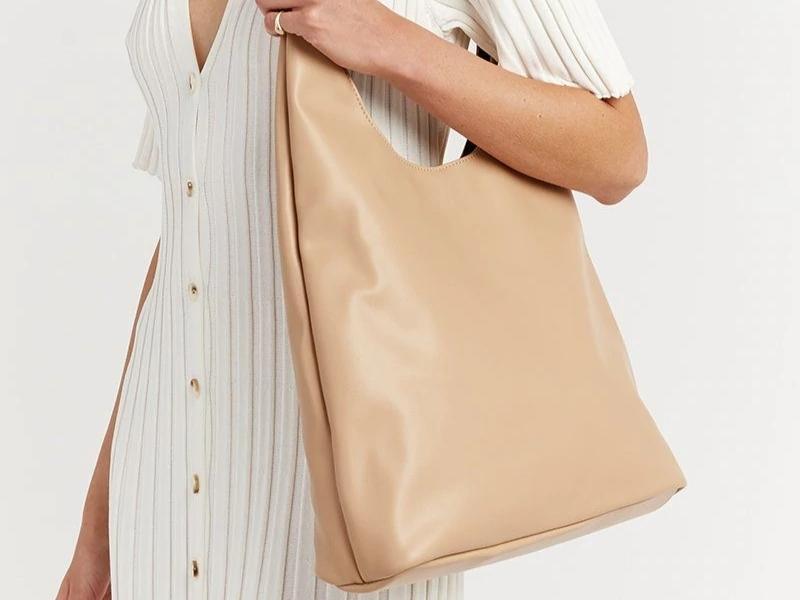 Your bridesmaid will be ready to carry this tote bag with every attire she chooses. It has a metal snap closure and is color-blocked with robust handles. As they do errands for your wedding, your girls may carry their bridesmaid purses. She may use this bridesmaid weekend bag at work or on the road.
38. Chic Charging Trays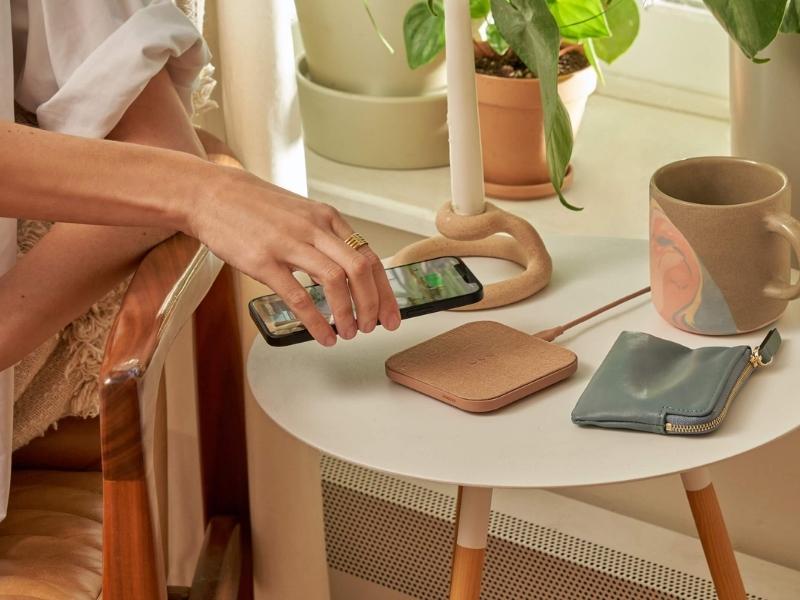 There is no ideal gift for everyone; it depends on the recipient's tastes. If you're looking for a practical bridesmaid day of wedding gift a wireless charging tray is a great option. Using this smart piece of technology, they will be able to charge their phone at the same time. Whether you have an older phone from one of these manufacturers, check to see if it is Qi-enabled before using it.
39. Comfy Robes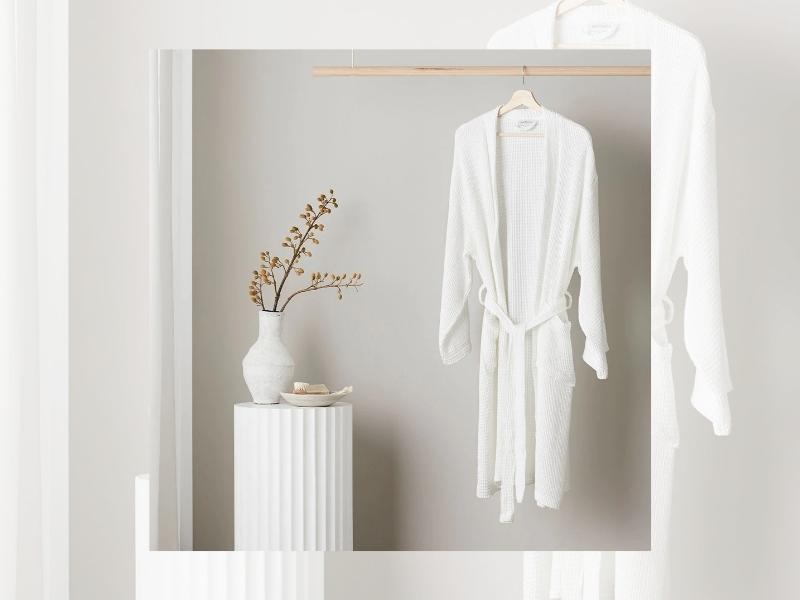 Who among the bridesmaids wouldn't want to relax in a luxurious robe? Giving practical bridesmaid gifts lets them know that you think they deserve some time off. Additionally, it's a useful gift for the morning of the big day. The reverse of the card may be personalized with their name or the name of their wedding. As a thank-you present, we recommend customizing the bridesmaid robes with their name if you're getting them as distinct getting-ready gifts.
40. Bridesmaid Survival Kit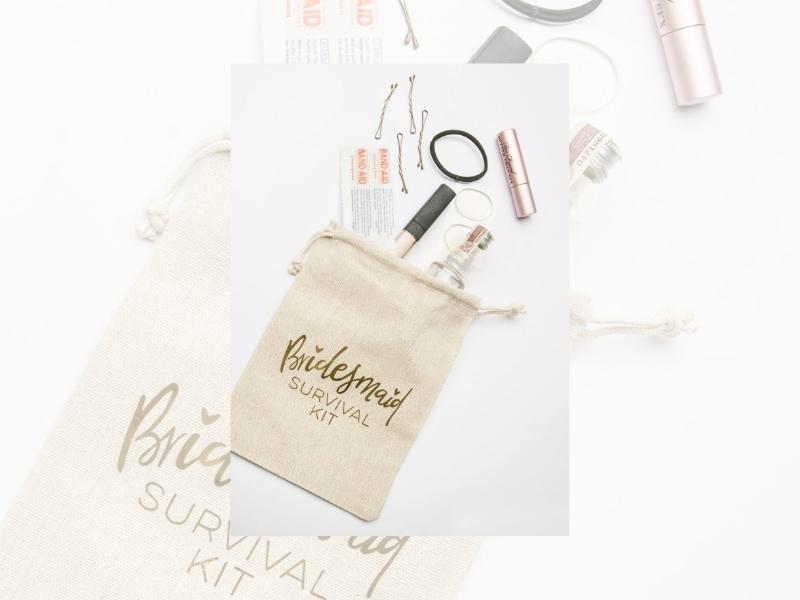 If something goes wrong on your big day, your bridesmaids should be there to help you out. It's a good idea to put together a wedding survival pack for your guests. The survival kit includes wedding essential necessities in a small, clear-fronted vinyl bag, making it easy to discover everything you need in an emergency.
41. Zodiac Pendants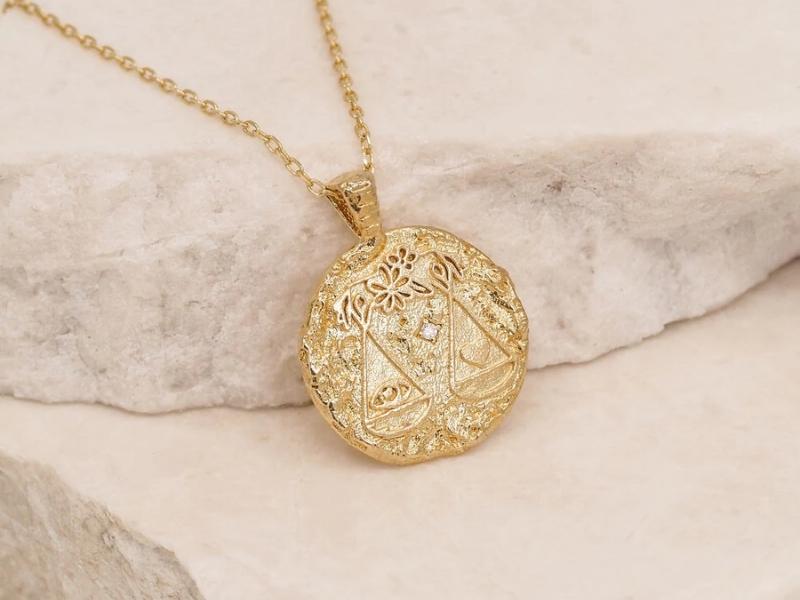 Trying to find bridesmaid gift ideas for wedding day? Spending extra money on jewelry or an unforgettable trip is an excellent idea if you can do so. A considerate gift for any astrology-obsessed members of your crew may be found in these celestial-inspired pendants.
42. Glittery Cocktails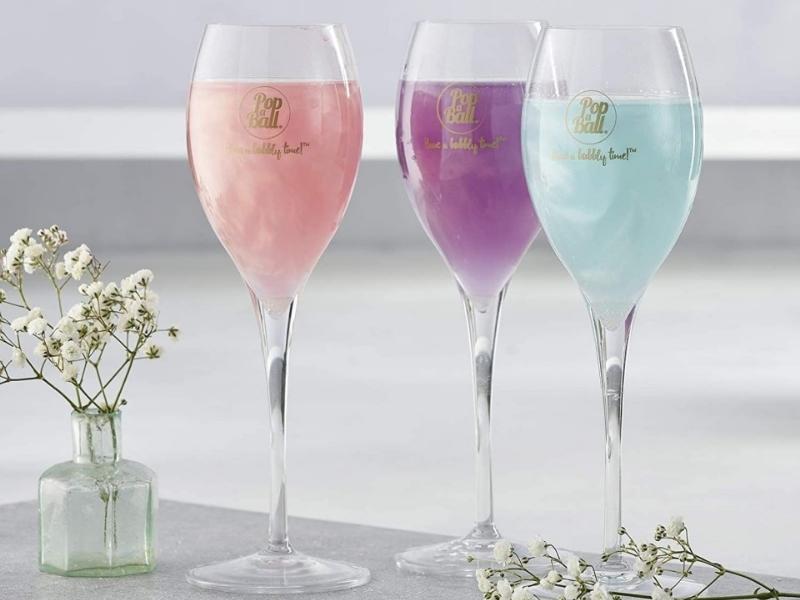 Seeking further ideas for the bridesmaid thank you gifts? Adding this edible glitter is the perfect way to make your party festive. Make a glittering toast to the occasion with a bottle of bubbly and some glittery confetti.
Add the components for your guests' favorite cocktails to the wedding favors and let them make their own sparkling concoctions afterward. Each package includes six packets of edible glitter in raspberry rose gold, blood orange-gold, and flavorless gold.
43. Movie Bucket List Posters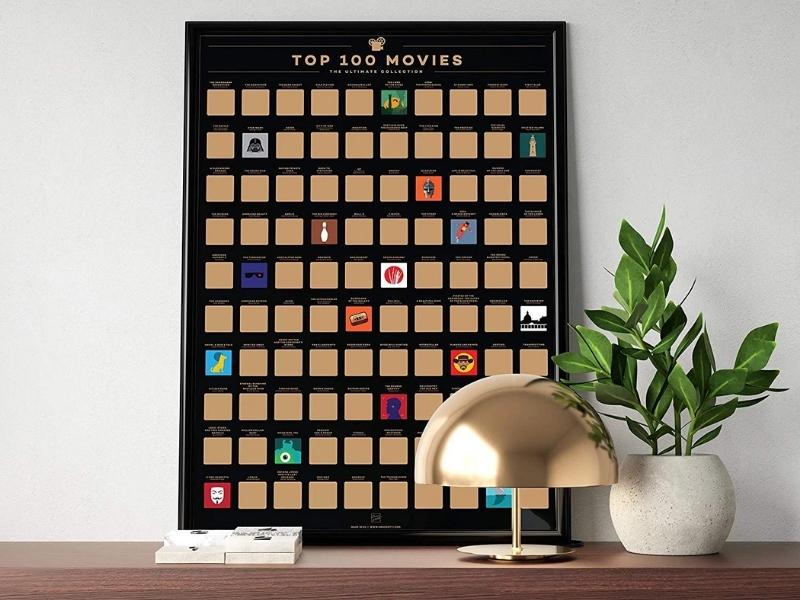 This poster is necessary for movie enthusiasts who want to cross off 100 of their favorite classics. Additionally, we like the magnetic frame, which allows for immediate display. If you organize a group of girls' evenings to watch them, those are the best bridesmaid gifts for wedding day.
44. Gold Initial Bracelets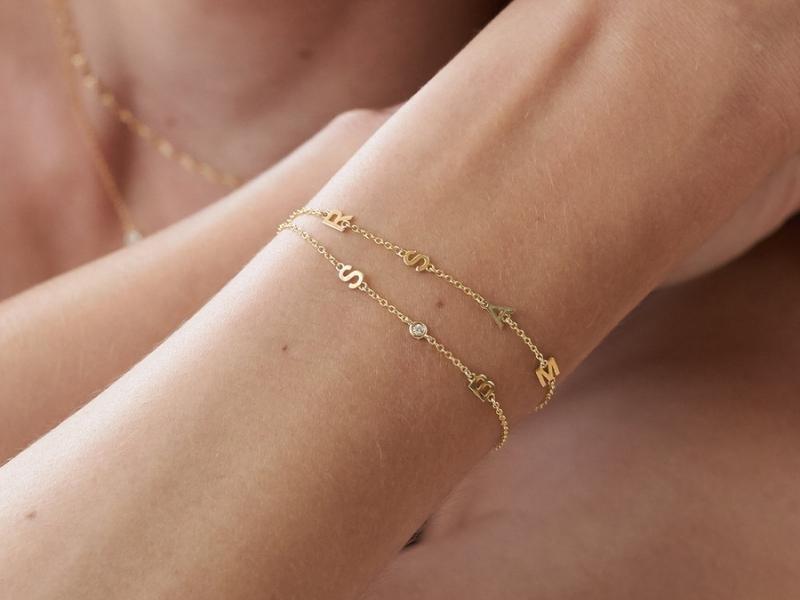 What can you buy for your personalized bridesmaid proposal that won't break the bank? There's good news: lovely memento jewelry – gorgeous bridesmaid jewelry gifts – is still available. Even though it has a wedding motif, this gold bracelet is so affordable that you may wear it long after your big day. In luxury gifts for bridesmaids, these customized initials will be sure to make your bridesmaids impress in your large bridal party.
45. Morse Code Bracelets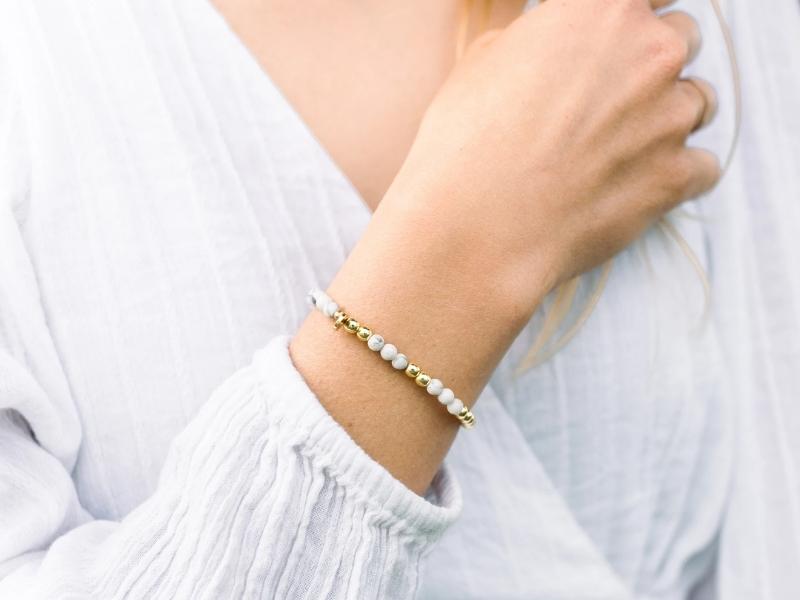 Searching for bridesmaid morning gifts who's getting married? The word "sister" is written in Morse code on this delicate chain-link bracelet. She may wear it every day as a gentle reminder of your connection. Dots and dashes may be positioned centered or off-center, according to your preference. Sterling silver, 14-karat gold, or gold fill are all options.
Best Bridesmaids Gift Box Ideas In 2023
46. Pampering Gift Sets On Spa Day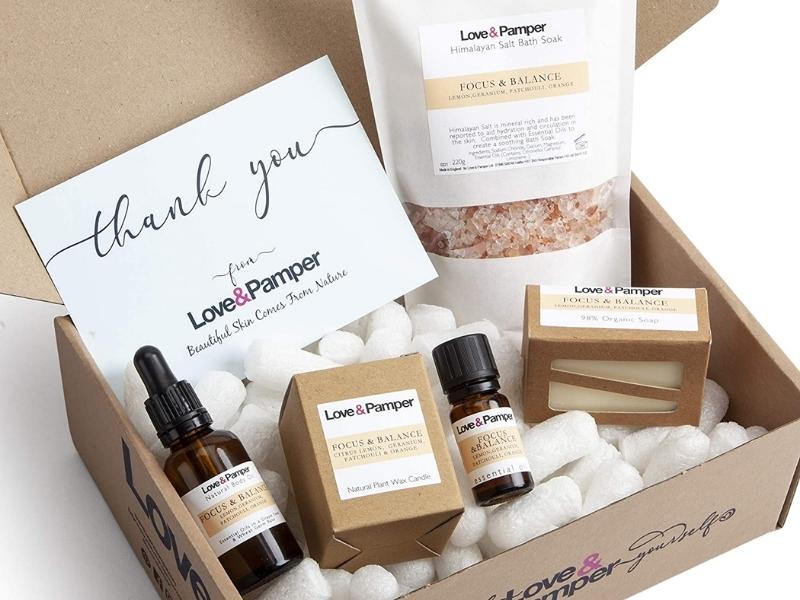 The finest wedding party present is something bridesmaids can use a long time. Are you're looking for bridesmaid gift more practical than the rest of the group? Glossier's cult-favorite cosmetic company has a bundle of skincare basics that perfectly fits the bill. It contains a cleanser, primer, moisturizing lip balm, mascara, and eyebrow fluff. You won't have to worry about them looking pale following the big day.
>>> Read more: 41+ Superb Wedding Gifts for Sister That Make She Say Wow
47. Spa Gift Baskets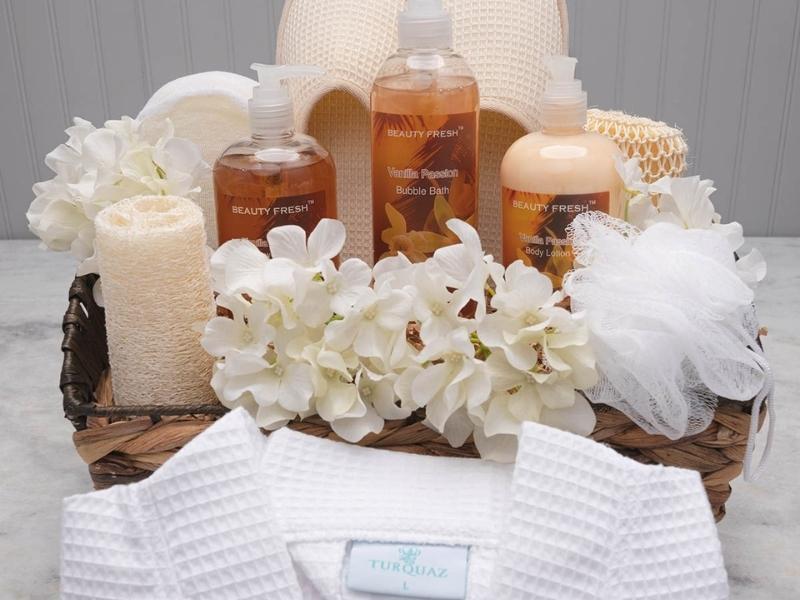 Offer these gifts for bridesmaid on wedding day with this basket loaded with a range of homemade and locally sourced spa items. For example, there is a "wedding cake" shea cream, a lavender goat's milk bath tea, moisturizing bath truffles, and mint lip balm on a spa day at home.
48. Wine and Cheese Baskets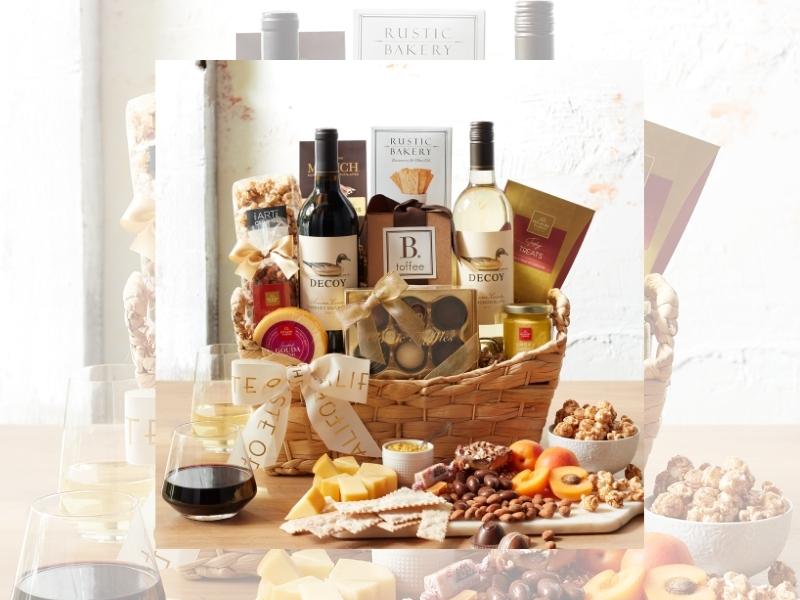 Instead of a basket, this delicious cheese, charcuterie, cracker, and wine gift package is perfect for your bridesmaids. Those gift ideas for bridesmaids on wedding day will surely please your foodie friends. Please include a thank you note with your bridal shower gift.
49. Pajama Gift Set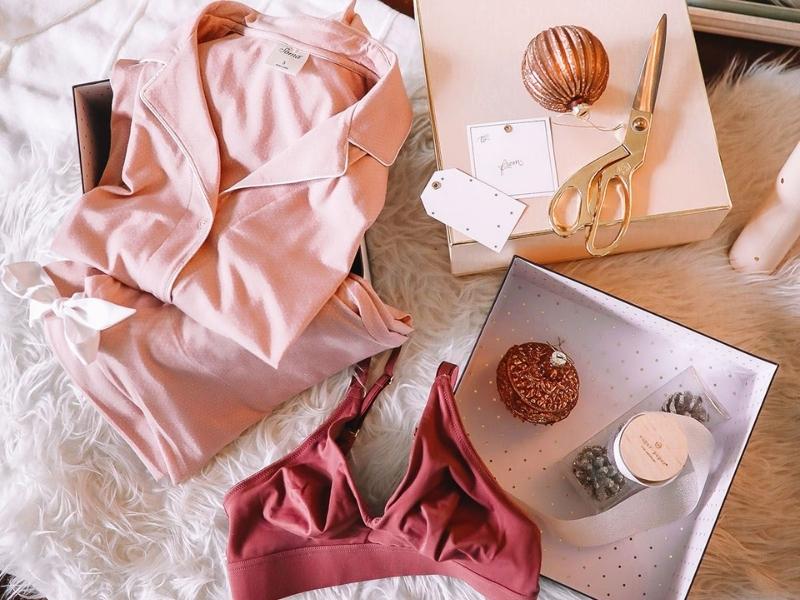 With this bridesmaid pj set, you can make them feel especially special. It offers a silky-soft sensation on the skin since it is made of satin charmeuse. If you are looking for both elegance and comfort, this is the best option for unique bridesmaids gifts. These bridesmaid proposal gift boxes are the ideal loungewear for your ladies since it's elegant while still being really comfortable.
50. Tasty Tea Subscriptions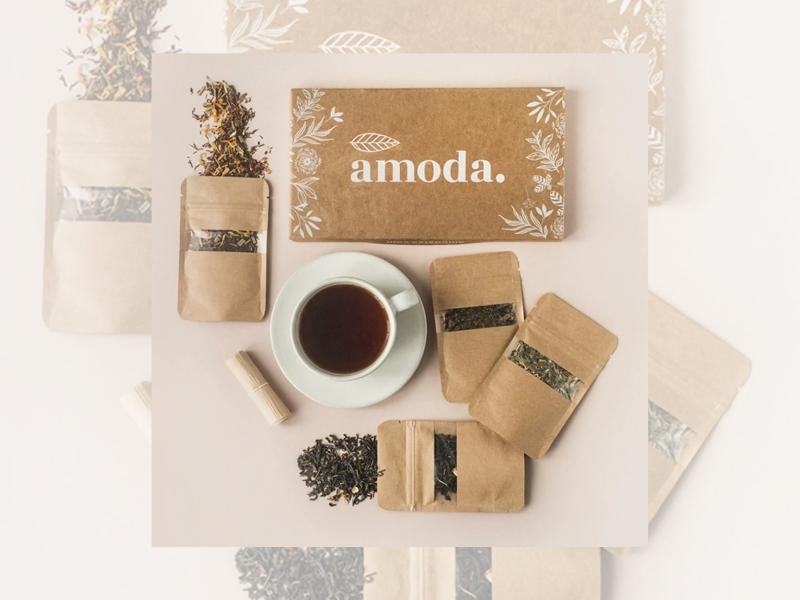 That buddy who always has a cup of tea to help you out? No doubt about it, this is a wonderful maid of honor wedding day gift and the best bridesmaid proposal. In addition to receiving great tea from across the globe, she will also get a three-month membership.
51. Thoughtful Gift Boxes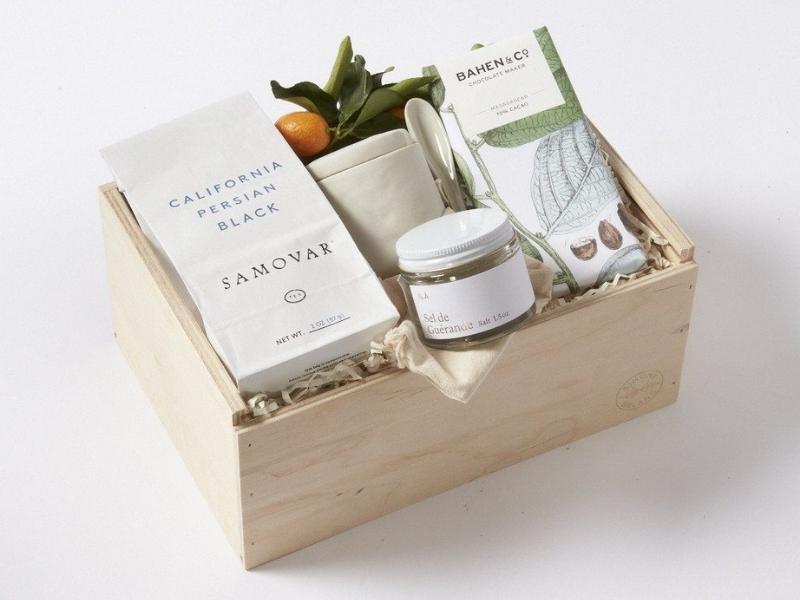 Are you looking for a unique way to say thank you to your bridesmaids? The first step is to choose a package design from various appealing options. Add a personal touch with images and a remark in the second step. Step three: Choose a little gift to put inside the box. As far as bridesmaid boxes for wedding day go, this is one of the one of the best bridesmaid gift options.
52. Spa Gift Cards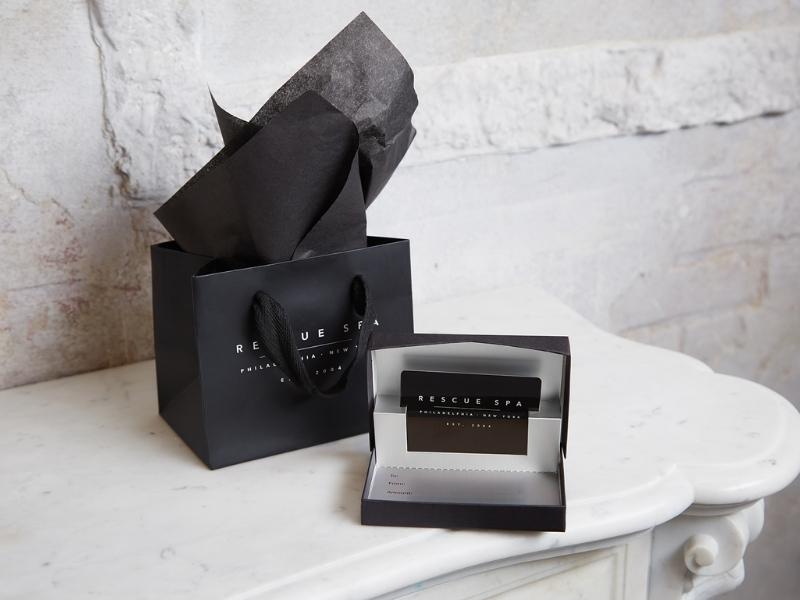 Make sure you appreciate all the time and effort the bridesmaids have put in to be there for you on your wedding day. Give each person a maid of honor wedding day gift for a spa service of their choice such as a Mani, Pedi, massage, facial… This will help them embrace health and self-care. Over 9,000 Spa Week gift cards may be used in the United States, so there's a good chance there's a place near you.
How to Give Gifts For Bridesmaid On Wedding Day?
There is no right or wrong moment to give your bridesmaids their presents. A monogrammed clutch, for example, is a thoughtful present for the bride and groom's bridal party to receive on the morning of the wedding party. Alternatively, the rehearsal supper is commonplace to give away bridesmaid presents. On your wedding night, there's nothing more emotional than a genuine "thank you." I recommend sparkling wine and a nicely presented gift box.
How Much Should You Spend on Gifts for Bridesmaid on Wedding Day?
All of these factors should be considered when deciding what to give on the day of wedding gifts for bridesmaids, including how close you are to them. A more extravagant present may be suitable if your wedding arrangements necessitate significant expenditures on the part of your guests for things like dress, travel, etc.
Wedding party presents should be included in your wedding preparation budget. Don't forget to budget beforehand if you want to buy unique bridesmaid gift ideas for your celebration!
Finally, remember that the present's quality is more important than the price. The purpose of bridal party presents is to express gratitude to your bridal shower party for their hard work and dedication in the months leading up to your wedding. They aren't at your wedding party for the bridesmaid thank you gifts; they're there because they love you and want to help you. To demonstrate your gratitude for their assistance, give them a meaningful gift that shows how much you appreciate it.
>>> Read more:
The greatest gifts for bridesmaid on wedding day may be found any time of year, whether you're getting married this spring or later. Whether arranging a pre-wedding weekend for your gentlemen or a retreat for your bridesmaids, presenting the proper gift is a terrific way for your wedding party to look back and remember your special day. Oh Canvas hopes you have the happiest memories ever in the world!