Do you have trouble coming up with special wedding gifts for sister? Welcome! You've arrived at the ideal location! With the news that your sister is getting married, you have the opportunity to fulfill all of your dreams of making her special day even more memorable. You've planned her engagement, bachelorette party, and wedding; now it's time to give her a gift she'll cherish forever.
To make things easier, Oh Canvas has put together this gift list for your sister that she'll always remember. Read on if you wish to make your sister melt!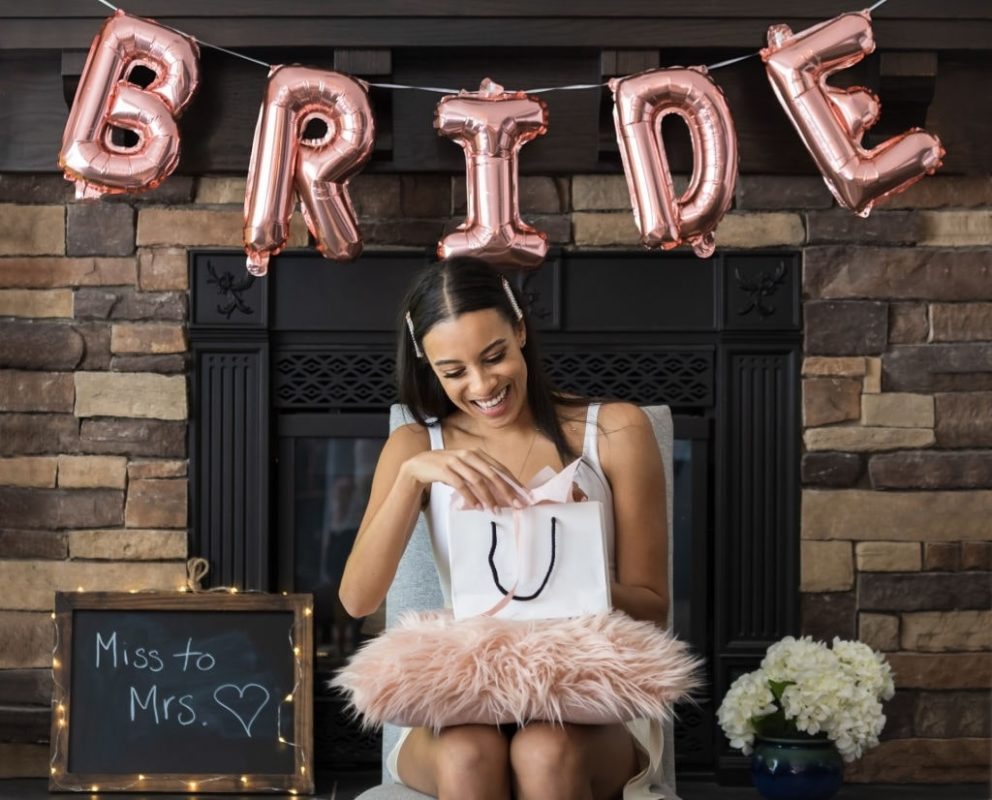 41+ Sentimental Wedding Gifts For Sister Ideas
Wedding Gift Ideas for Sister that will Astound Her
1. Customized Necklace
On your sister's big day, there's nothing better than giving her a stunning necklace from you. She'll cherish it for a long time. These personalized necklaces are thoughtful and appreciated wedding gifts for sister.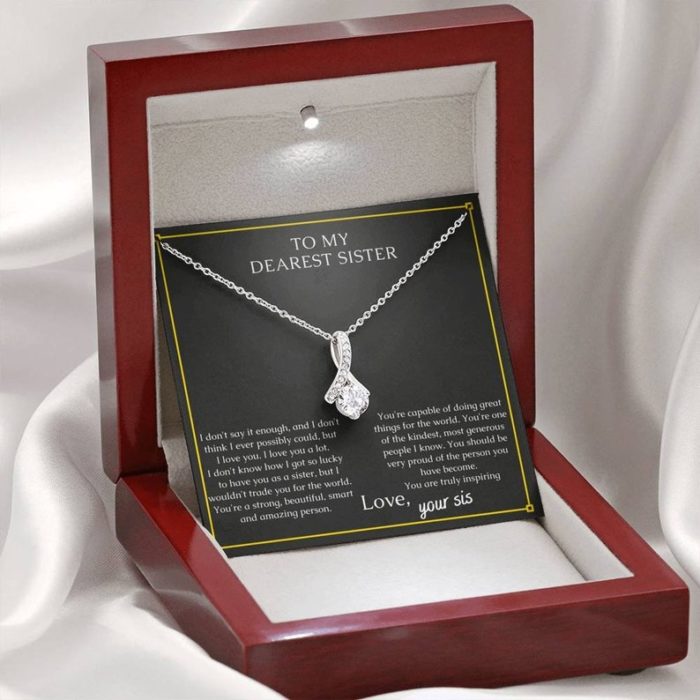 2. Personalized Family Wall Decor
Bring together all of your family's favorite photos to create a keepsake for your sister to cherish for the rest of her life. One of the most heartfelt wedding gift ideas for a sister can give her is a Family Canvas Print. Customized wedding gifts like this one are the sweetest. With this wonderful memento, you can show how much you care and appreciate her.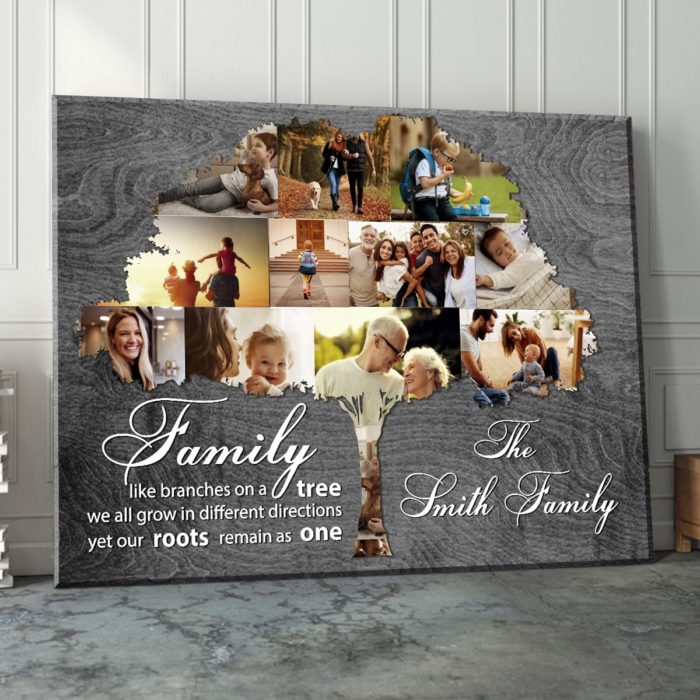 3. Personalized Bath Towels
Every couple needs to have their own set of high-quality, luxurious towels. For the beach or at home, get your bestie these super-comfy towels as wedding gifts for sister that she'll love to use.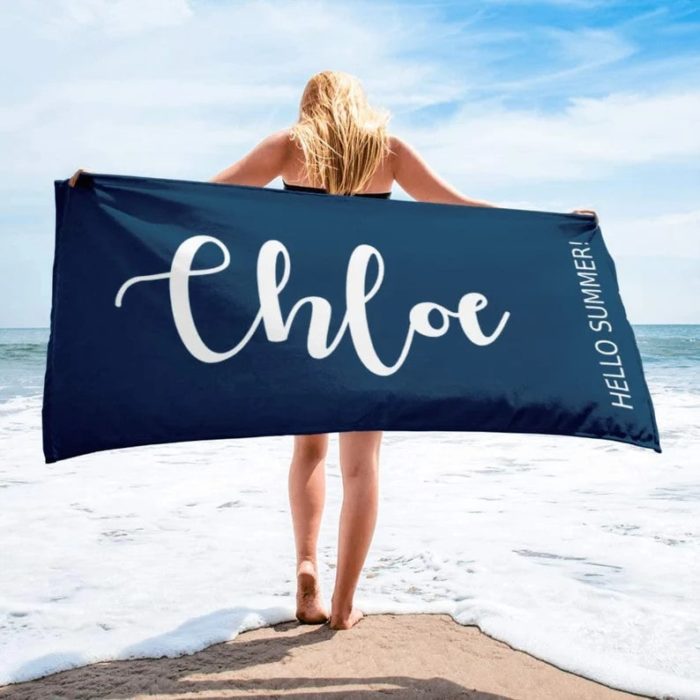 Oh Canvas tips

Towel absorbency is affected by both the manufacturing process and the material chosen. In that way, cotton is often used for bath towels because it is both absorbent and durable.
4. Modern Coffee Machine
Any coffee connoisseur will swoon over this Smeg drip-filter machine. They'll be overjoyed. This will be a welcome addition to your sister's kitchen if she is unable to begin her day without a cup of coffee.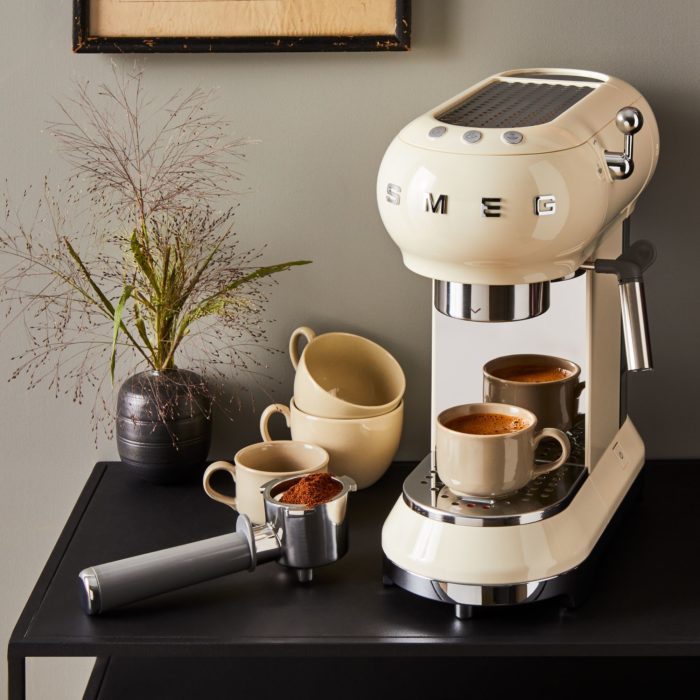 5. Coffee Subscription
If your sister has a Nespresso machine, you can either buy single-serve pods or ground coffee, depending on her preference. If you prefer your coffee without the jitters, many options, including decaf, are available.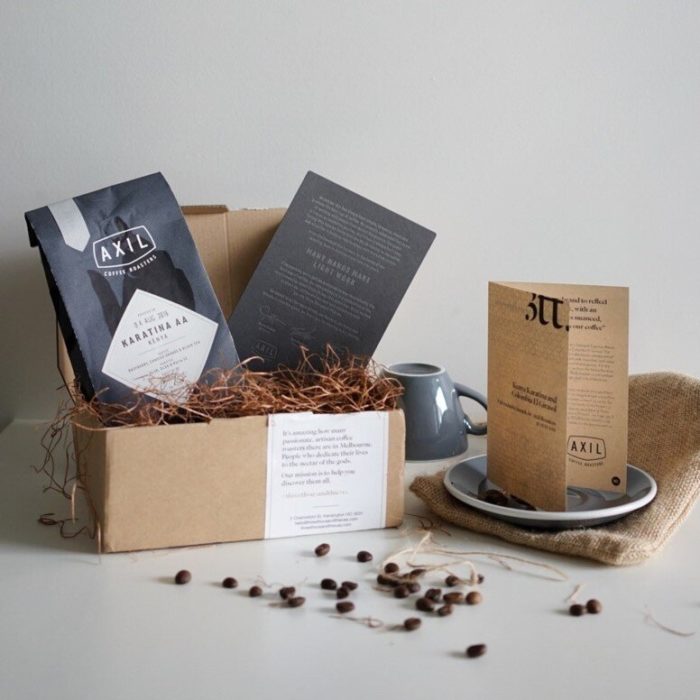 6. Customized Clutch Bag
Your sister will appreciate these personalized clutches as sentimental wedding gifts for sister. This item, which is made from the finest Italian leather, can be customized to include a personalized message.
7. Bath Caddy
This over-the-tub bamboo bath caddy comes with a built-in slot for a glass of wine, so your sister can unwind in style. Make this gift even more personal by including her favorite skincare products, a bottle of rosé, and a book she's been wanting to read.
8. Children's Reminiscence Diary
Make the best sister wedding gift ideas ever by getting into DIY mode and working hard. This will have a profound effect on her! She'll be touched to reminisce her childhood memories with you through this remarkable diary.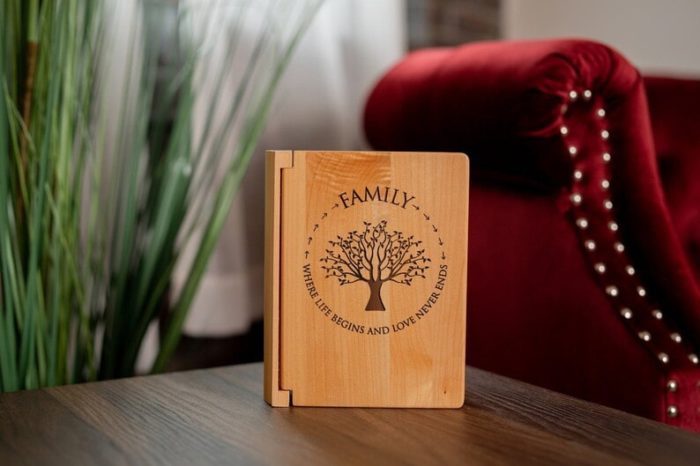 9. Personalized Video Screened
To make these awesome gifts for sister on her wedding, you'll need a lot of time and effort. It's never too early to start filming and photographing the wedding preparations, including her trial sessions, jewelry shopping trips, dance rehearsals, and makeup sessions. Make a video or scrapbook of it all.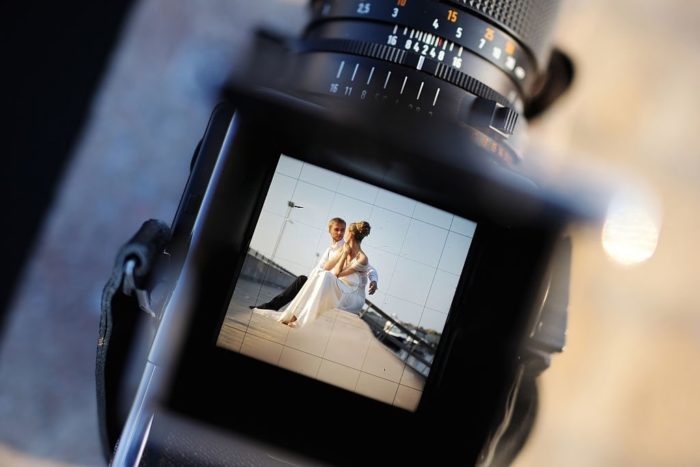 10. Spa Gift Voucher For Couples
The gift of a spa date is an excellent gift for sister getting married if she's been planning one but has been distracted by wedding preparations. A day off from the wedding craziness will be the perfect gift for her.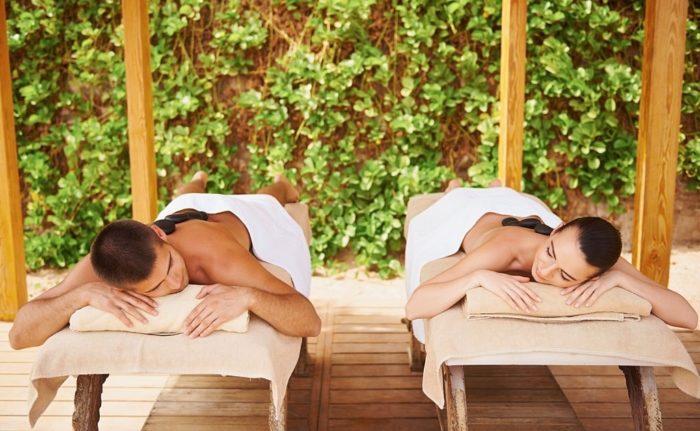 11. Customized Pillow
When your sister moves to a new place, she'll always have a special keepsake from you. This personalized address pillow is a great way to spruce up any room instantly.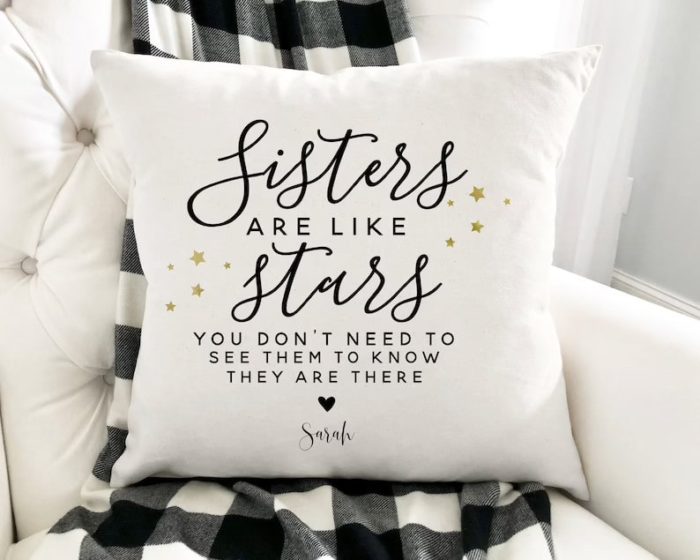 12. Personalized Wall Hooks
They'll be glad to have these rather than the dreary wall hooks they've had to deal with in the past. For a couple who appreciate elegance, these his and hers wall hooks in polished brass are ideal. We're in love with it, aren't we?
13. The Midnight Kimono
These midnight garden kimonos are the perfect wedding gifts for sister if she likes cool and artsy things. In a way, it's like wearing a piece of artwork. It's a thoughtful and practical gift for your sister to receive.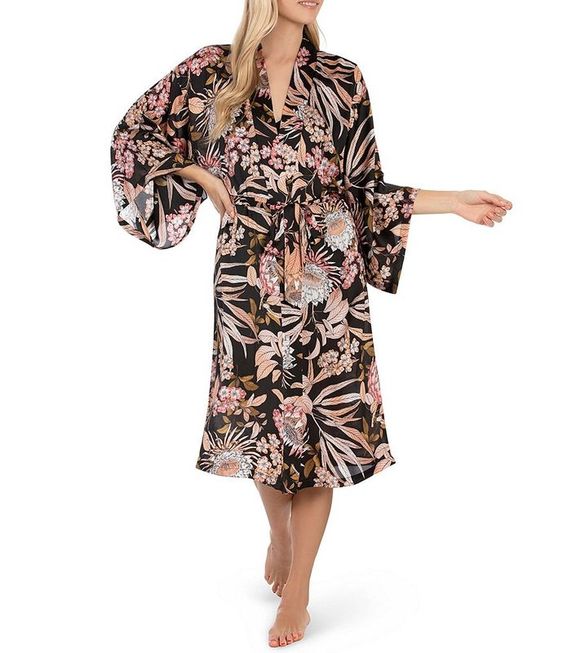 14. Spa Kit
The bride will need a break from the wedding commotion. The best wedding gift ideas for sister are natural oil and herbal soaps. It will assist in the relief of aching muscles.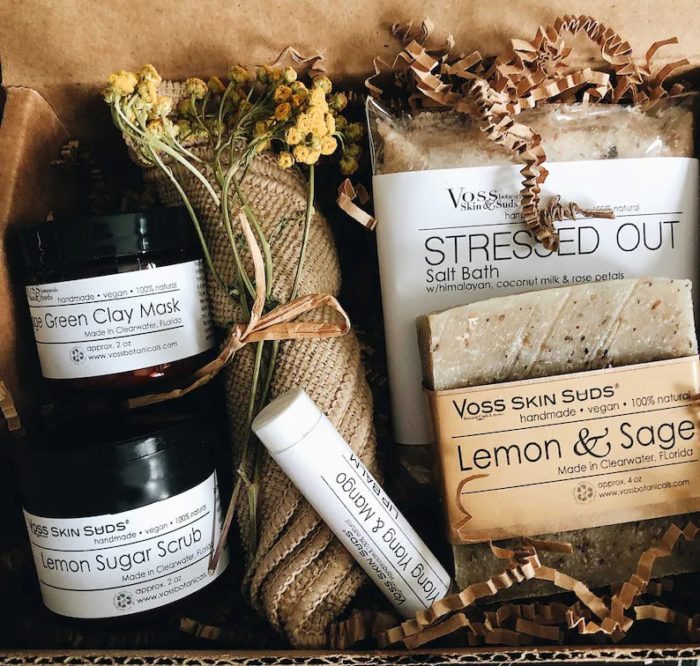 15. Took A Trip With Her Family
Planning a family vacation before your sister jets off to her new home as a wedding gift is a great idea. To help her get some much-needed peace, you can take her out for a walk in the woods before you say your final farewell.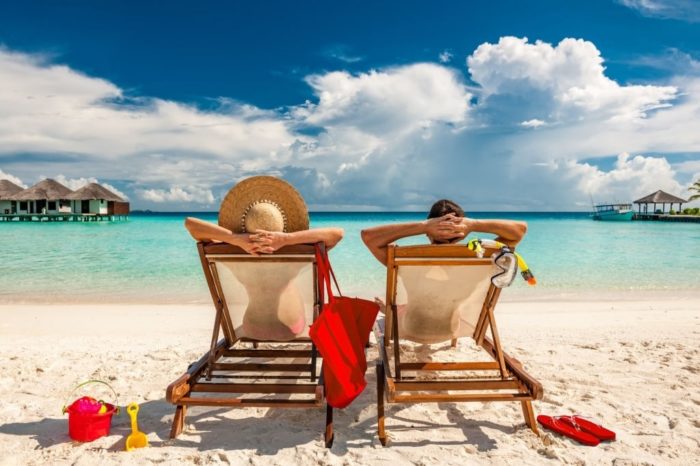 Oh Canvas tips

You may reserve not just hotel and flights but also public and private transportation, sightseeing tours, private guides, and admission to museums, theme parks, and other attractions in advance. The more you can plan, the more time you'll have to kick back and enjoy the travels once you get there.
16. Customized Mugs
These photo mugs of your sister with her mister are the best wedding gifts for sister. She's been through a lot with you, and this will serve as a constant reminder of how much she loves you.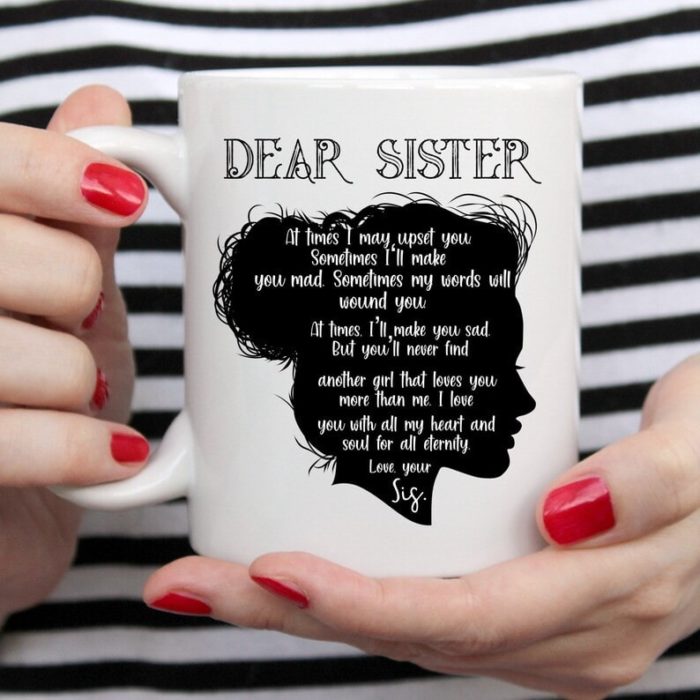 17. Calendar Love Canvas Print
The perfect way for the happy couple to begin their new life together is with a personalized calendar canvas painting. Sister wedding gift ideas would be perfect with this. The photo will serve as a memento of the big day for years to come.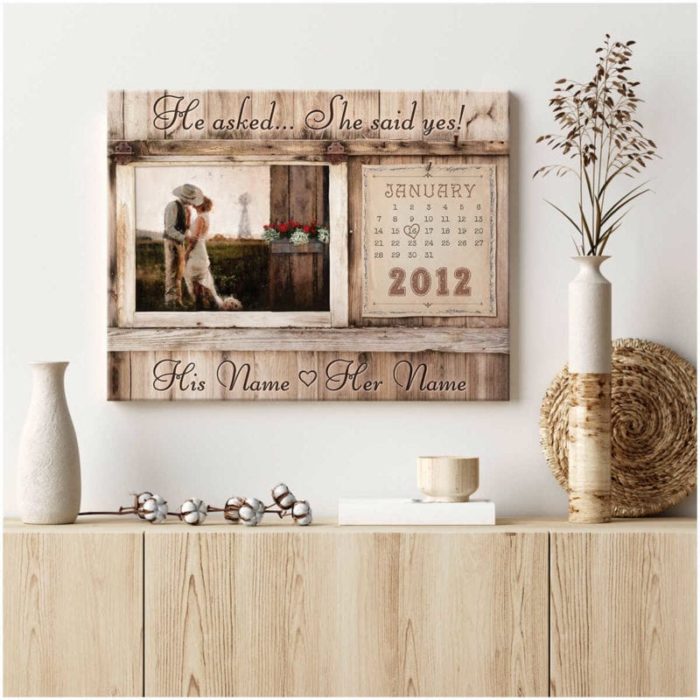 18. Cookware Set
It is a practical wedding present for sister from her brother to get her some cookware. With this oven-safe ceramic cookware set, she can begin her reign as a kitchen empress. This is a thoughtful gift that she will appreciate.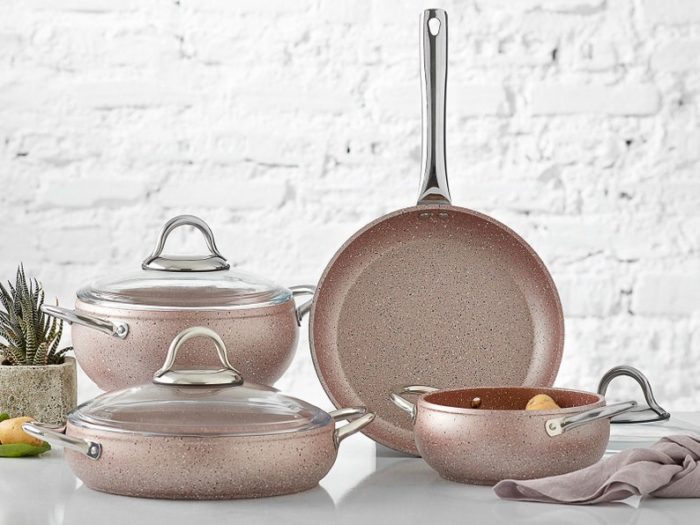 19. Personalized Cutting Boards
An essential kitchen item will help your sister as she begins her new life. Gift her a cutting board; she'll love that she can customize it herself. You can personalize it with a message of your choice.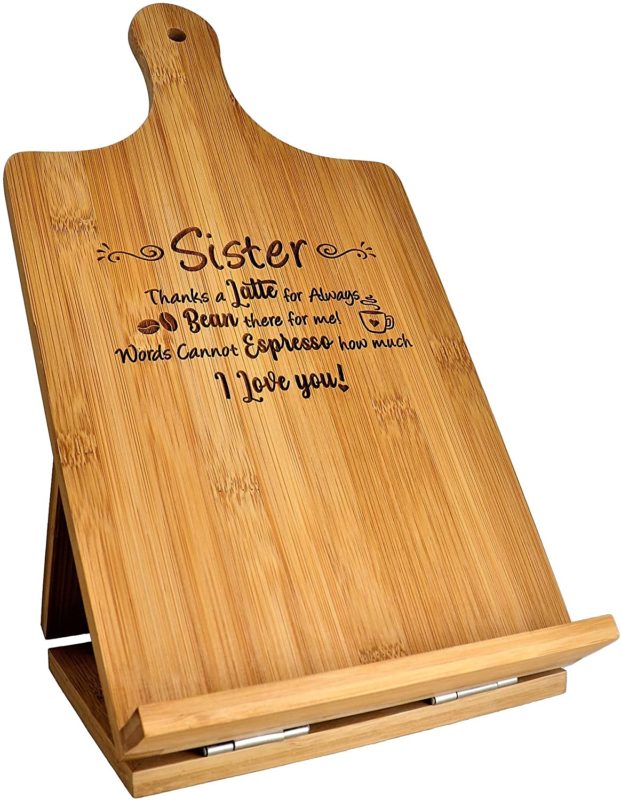 20. Wine Gift Basket
If your sister and husband-to-be are wine connoisseurs, a wedding gift of a gourmet wine basket would be the ideal choice. They'll be enthralled by the sultry aromas and fall in love with the taste. An expensive but one-of-a-kind present.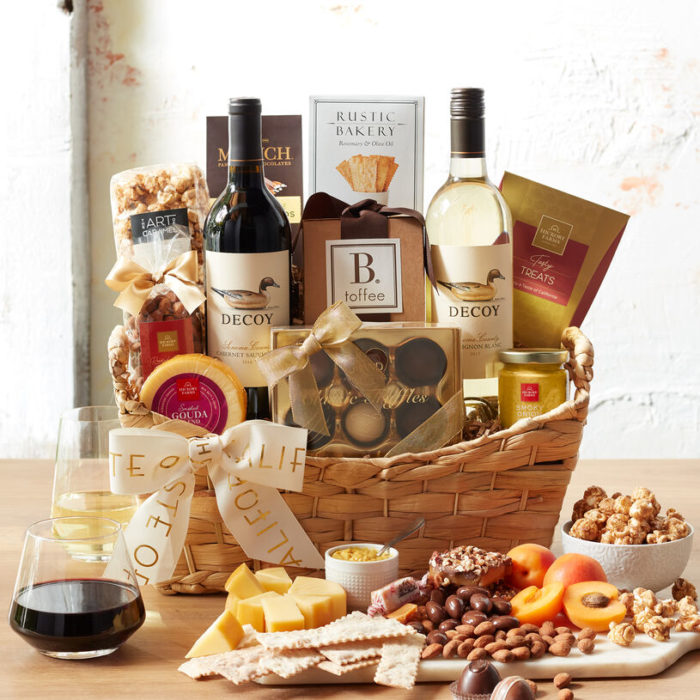 Maybe you're interested:
Gift for Sister Wedding You Can Not Ignore
21. A Gadget Gift
A new phone, Bluetooth speaker, or any other electronic device would be a wonderful wedding gift for a tech-obsessed sister. She will be amazed by these amazing wedding gifts for sister from you.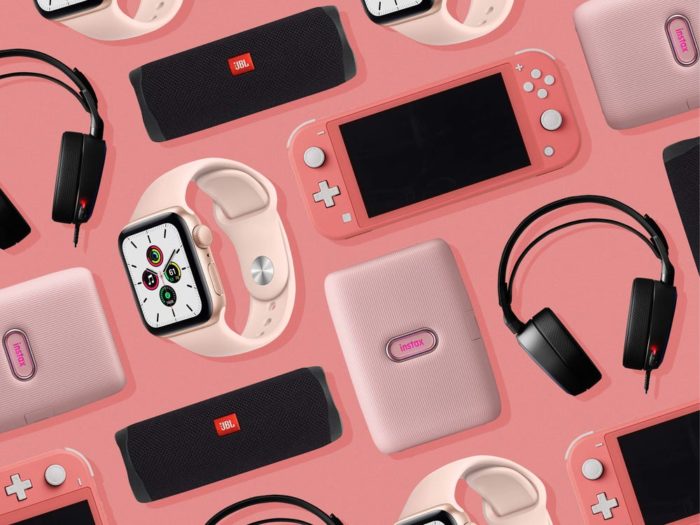 22. Cosmetics Set
Makeup is also a big deal among women these days. They've mastered everything from the perfect lip color to the best eye shadow. What about a branded makeup kit as a wedding present for your sister?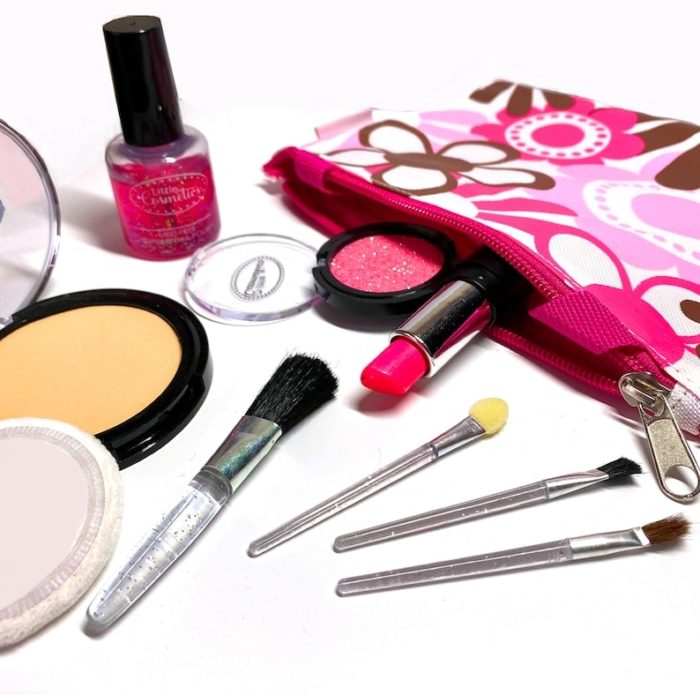 23. Couple Watches
Watches may be overdone, but that doesn't mean they can't be thoughtful wedding gift ideas for sister. Make her blush on her wedding day by giving her a pair of watches. She'll think of you every time as long as she wears this watch to check the time.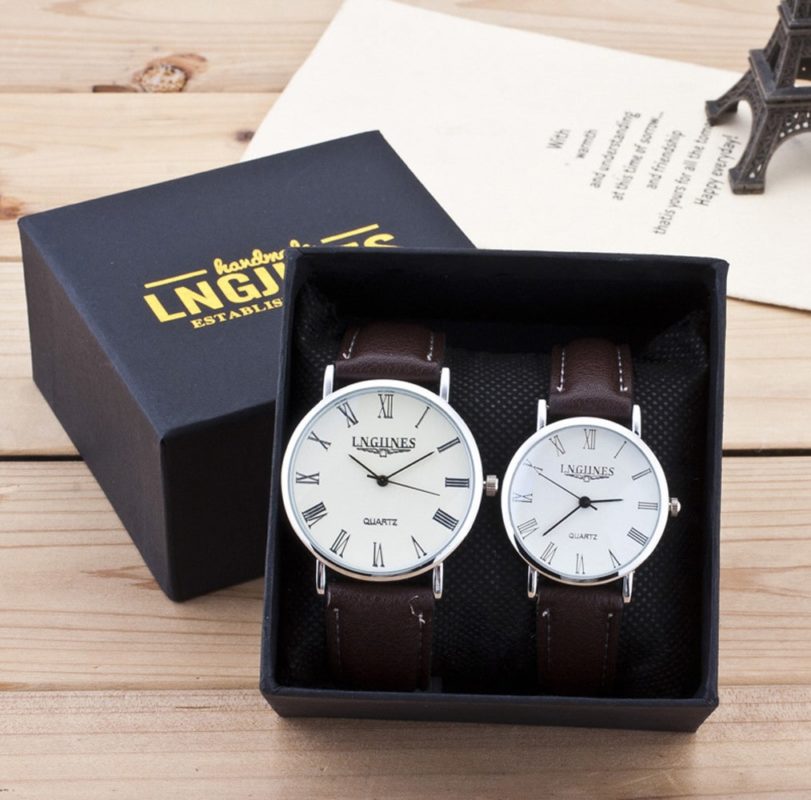 Oh Canvas tips

Take the giftee's own taste into consideration while selecting a watch. Insight into their preferred watch style may be gleaned from how they dress. For example, an elegant dress watch is a great present if the recipient spends most of their time in a suit and tie.
24. Her Favorite Perfume
Perfume aficionados can tell you the name of a brand by smelling the scent. If it comes to perfumes, this wedding gift would be perfect for your sister if she shares your passion.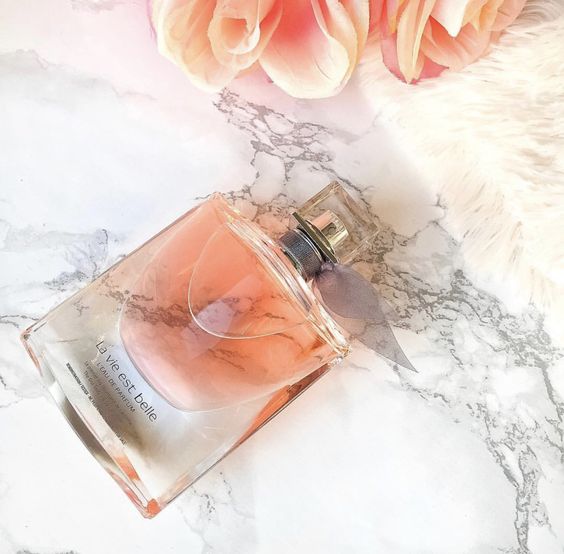 25. Scented Candles
Scented candles can light up a room and enhance the decor while dispersing a pleasant scent. Lighting candles in a room will instantly transform the space into a more romantic one. Having this is a must-have for any newlywed pair.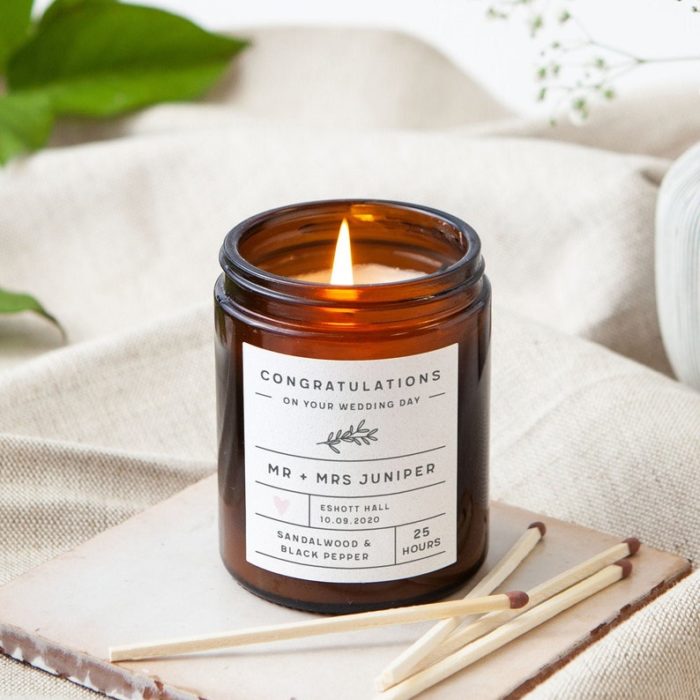 26. Adorable Pet
A small pet can be one of the best wedding gifts for sister who adores animals. Pets can keep them occupied and involved as they adjust to their new lives. This lovely and meaningful gift is sure to please any pet-loving bride.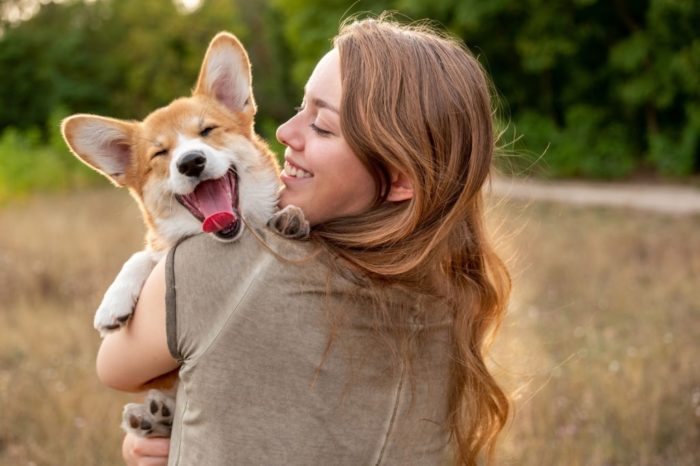 27. Attractive Sunglasses
Your sister will be overjoyed if you give her these cool audio sunglasses as a sister wedding gift because she always takes her headphones with her everywhere she goes. While the cat-eye frames are stylish, they also feature Bluetooth technology, allowing you to take your music anywhere.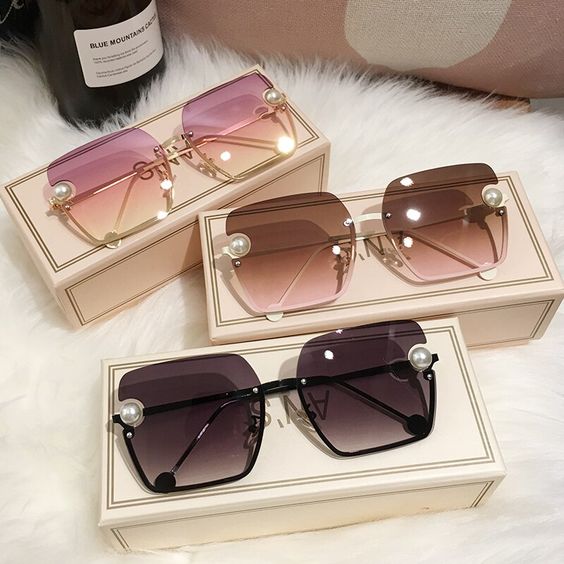 28. Personalized Address Sign
What better way to show your sister how much you care than with a nameplate? Get it personalized with her and her husband's names, and give it to them as a gift for sister getting married before they begin their new adventure.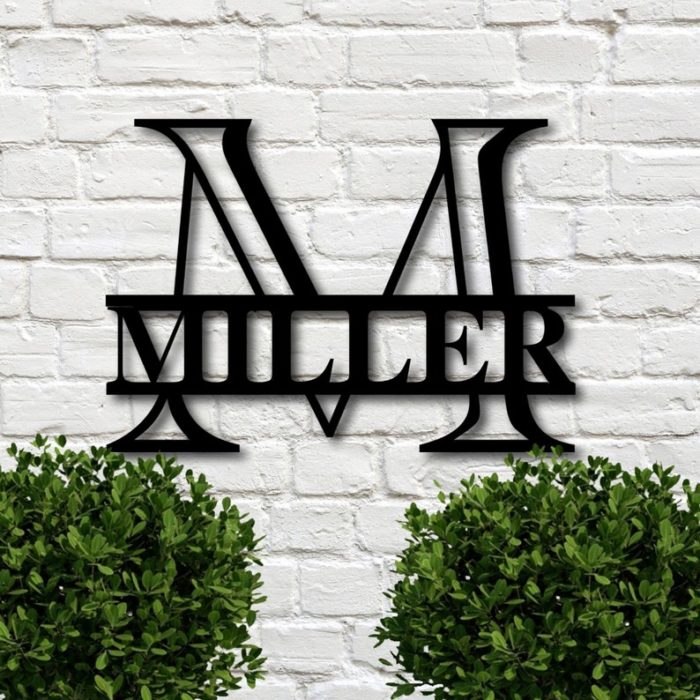 29. Fashionable Suitcase
If you want to give your sister the best start with her new spouse, get her a stylish suitcase she can fill with treasured memories. This is, without a doubt, one of the best wedding gifts for sister.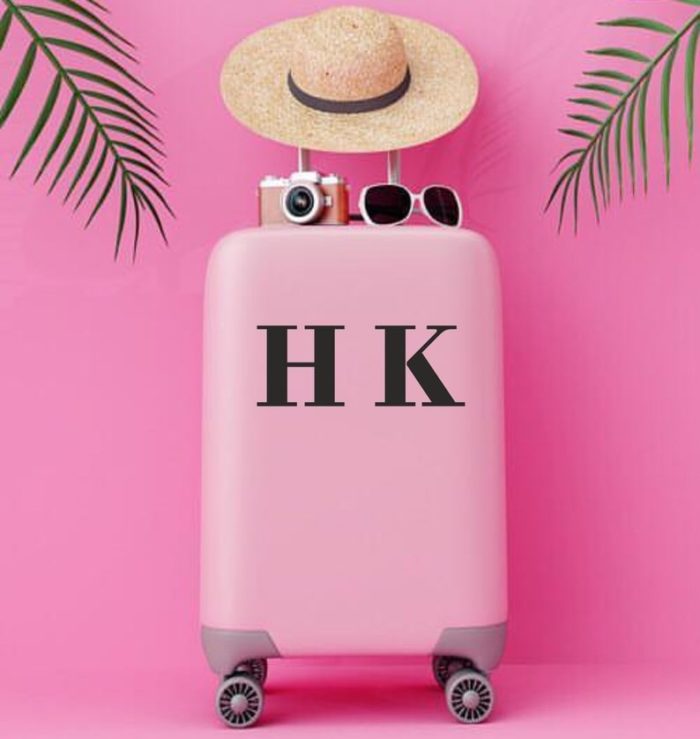 30. Personalized Etched Glass Jewelry Box
When she's not wearing her favorite jewelry, this clear glass jewelry box with a stylish rose gold frame is a safe place to keep it. Engrave her name, her wedding date, or a brief message inside the floral print etching.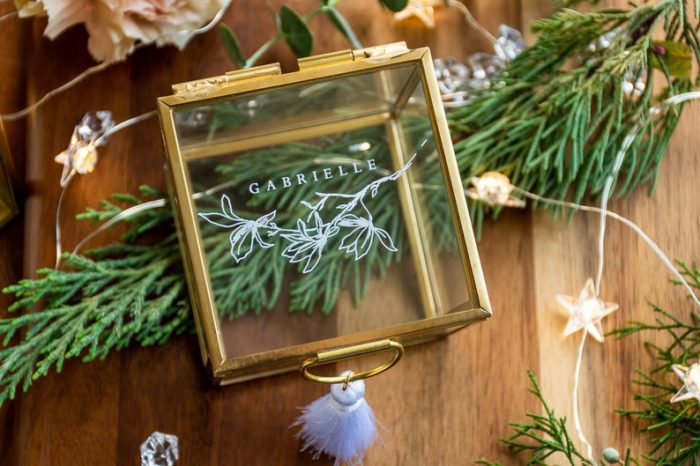 31. Personalized Keepsake Box
The contents of this box are intended to serve as a memento of your sister's nuptials. Her wedding invitation and veil are safe and secure inside, and she can keep them for years. In gold embossing, personalize her luggage tag with her monogram, name, or wedding date.
>>> Read more: 52+ Best Gifts for Bridesmaid on Wedding Day She'll Adore
32. Sightseeing Experience
Arrange a sightseeing tour of a city of your (or their!) choice for your sister and her new husband or wife for a fun day out. This could be a nice addition to the couple's honeymoon.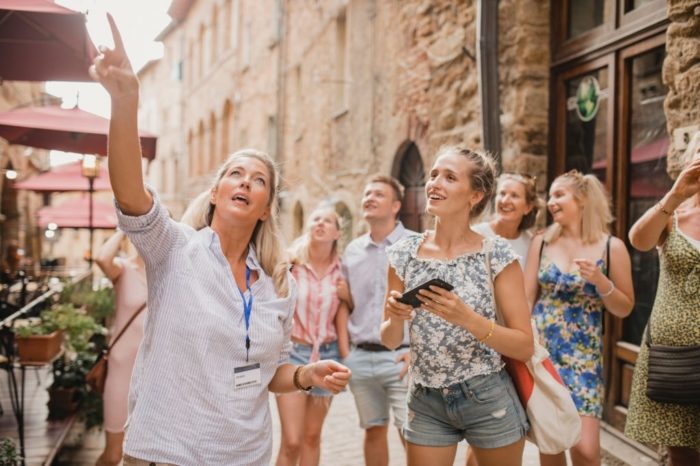 33. Sunbed
There are many different lounge chairs, including the chaise lounge, which can be used indoors and outdoors. A place where newlyweds can spend quality time together in the comfort of their own homes or garden.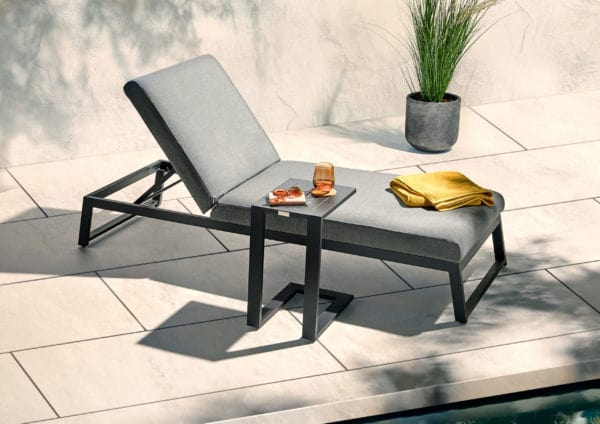 34. Customized Champagne
This unique glass set twirls after you set it down, aerating your wine or beverage of choice. Your sister's bar or coffee table will look great with it on it.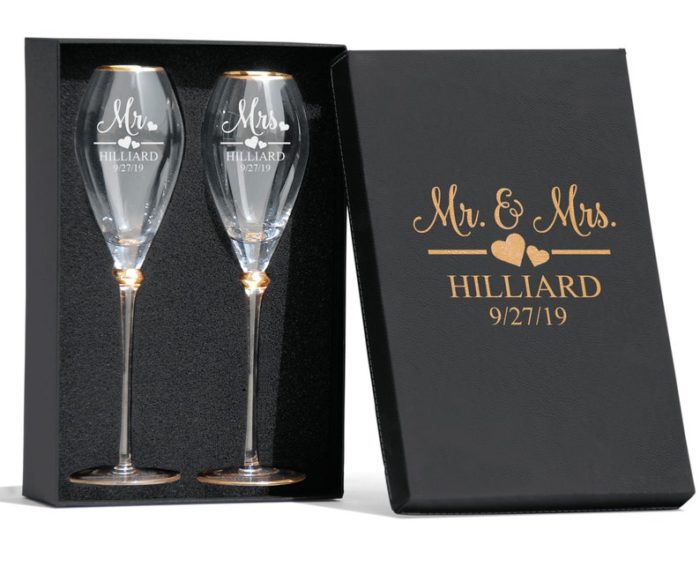 35. Personalized Leather Tote
This custom-made, high-quality leather tote makes your sister feel like a million bucks. It's perfect for work or travel, and you can personalize it with her new initials or last name!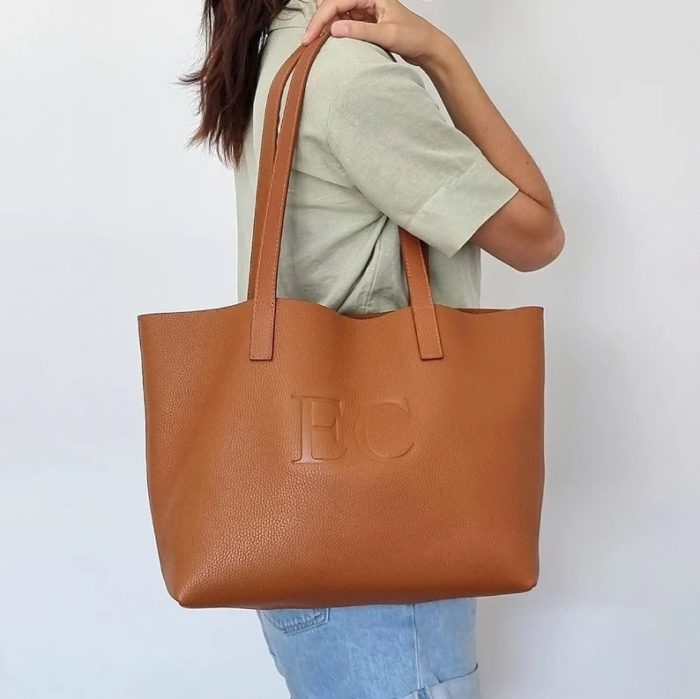 36. Personalized Picnic Table
If you're looking for wedding gifts for sister that are both practical and memorable, these picnic tables are them! A personalized table and wine carrier with your sister's name and wedding date can be used for romantic beachside dinners or daytime picnics in the woods.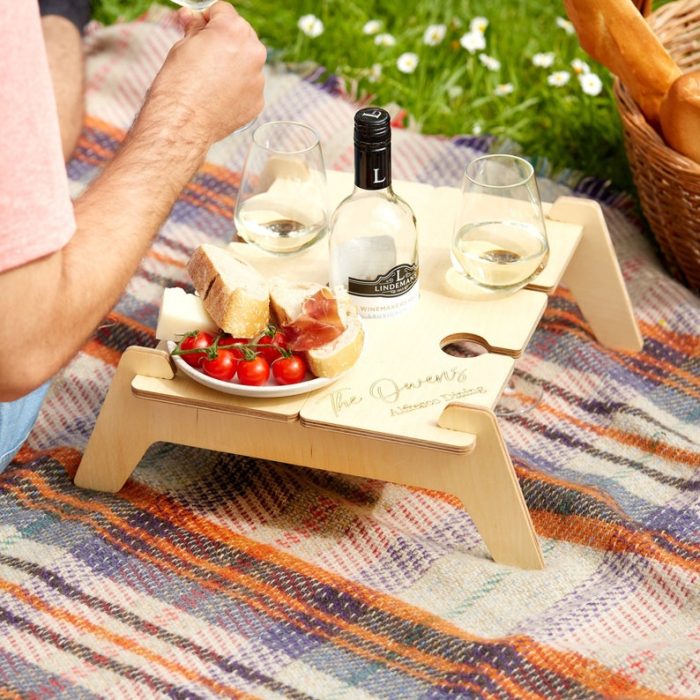 37. Makeup Brushes
What are gifts for sister wedding better for a sister who loves to get her hair and makeup done than a set of travel-friendly make-up brushes in a variety of sizes, shapes, and colors?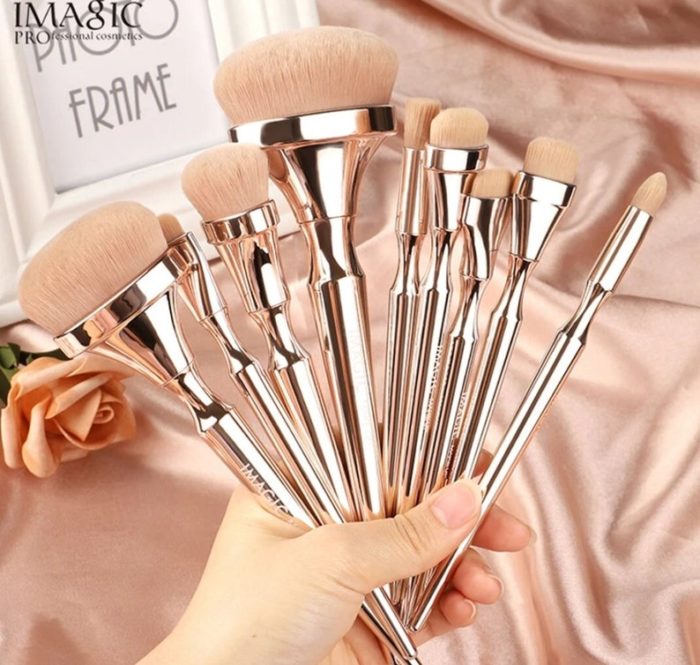 38. Family Dinner
When it comes to gifts for sister on her wedding, you don't need to spend a fortune. The smallest presents sometimes hold the most significance. Come on, let's go to work on making a delicious meal for your sister.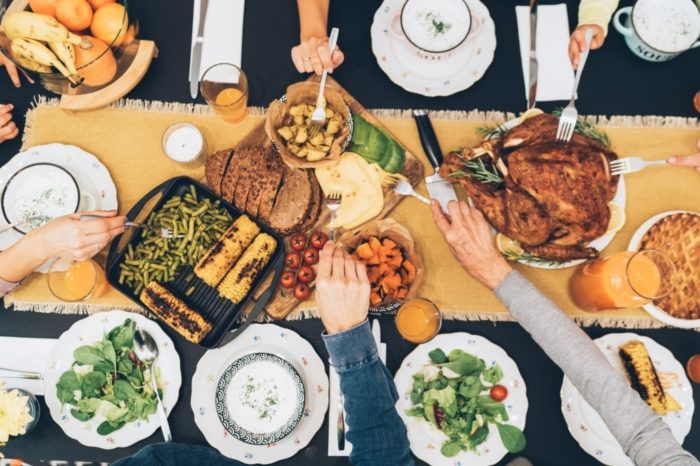 Oh Canvas tips

Knowing how much effort you put into this supper is sure to make her feel appreciated. You can't go wrong with a bottle of wine, a CD of soft music, and a few hours of reminiscing about the good old days.
39. High-End Skincare
Because attending a wedding can be stressful, you want to give your sister a gift for the wedding that will help her relax after the event. You can't go wrong if you give her this as a wedding gift. Skincare is a passion for every woman in the world.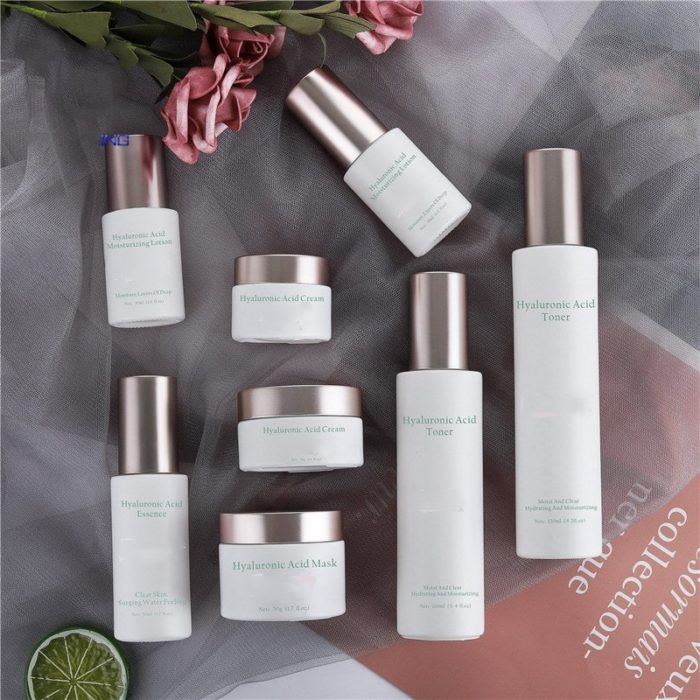 40. A Bikini She'll Want to Wear
How long before your sister and her new husband head to the beach for a romantic getaway? Consider packing this floral bikini set for the occasion. Flaunt it at the beach if you want to have a good time!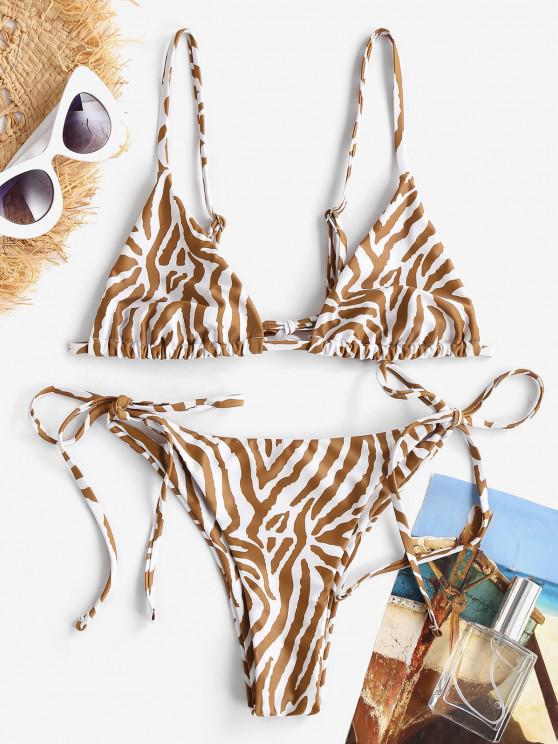 41. Personalized Ceramic Plates
This plate showing your sister and her spouse is sure to bring joy to your sister's face. When someone compliments this wall art, she'll be sure to mention that it was your wedding gift idea for sister.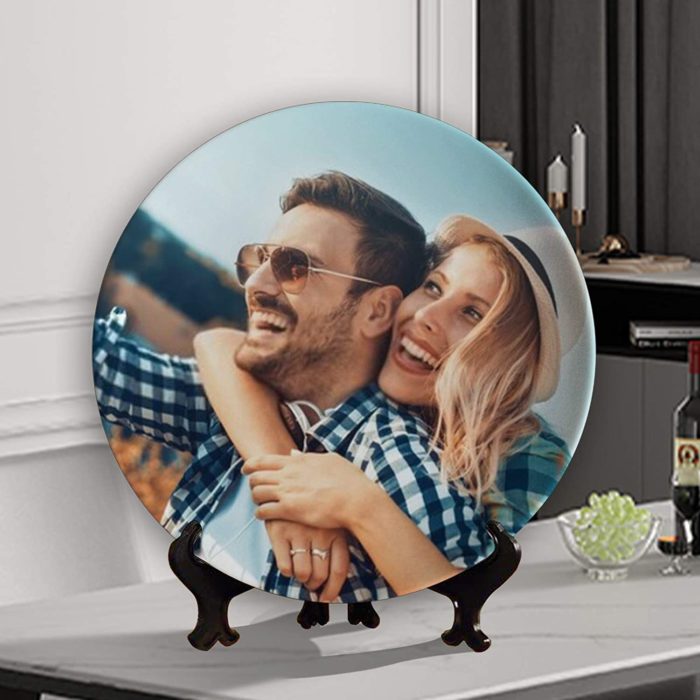 Further reading:
FAQs about the gift for sister getting married:
How can I surprise my sister at her wedding?
Before she starts her new life, surprise your sister with a treasure trove of memories! A meaningful letter, film, or photo book capturing the family members' recollections and blessings can be included in the surprise.
You might also organize a gathering with your close family and friends. We are confident that your sister will enjoy it. Another brilliant idea is to take your sister down memory lane by having a sister's day and doing all the stupid things you used to do when you were kids.
Isn't planning a bachelorette party for your sister a fantastic idea? Plan a hiking vacation for your sister if she enjoys adventure. If your sister enjoys water sports, you might want to plan a trip to a beach.
How much money should a sibling give as a wedding gift?
In order to give a standard wedding present, siblings normally spend at least $150. Of course, you can spend as much as $200-250 on a wedding gift for your beloved sister to make her feel special. The amount of money you can spend on wedding gifts is determined by your financial situation.
What do you buy your sibling for their wedding?
1. A personalized nameplate for her new home.
2. A canvas print of your family.
3. A scrapbook of childhood reminiscences.
4. A piece of jewelry for her wedding day.
5. Have a custom video played at her weddings.
6. A journey with family before her wedding.
7. Spa vouchers for a couple
8. Luxurious accessories for her makeup bag.
Oh Canvas sincerely hopes that our collection of thoughtful wedding gifts for sister has assisted you in making the right choice for your own. As well as making her feel loved, these gifts will help make her day even more special! Whatever you decide to give her, she'll cherish it just as much. I wish you all the best with your giving.