The big day of your daughter is coming. You must be very busy preparing the best to make sure that everything goes off without a hitch. Among that, choosing a gift for the bride is an important step that takes you a lot of time and consideration. Knowing how tricky it is to find a great wedding gift for daughter, Ohcanvas has made a collection of the sweetest pieces that tend to leave the best impression on her. Plus, these gifts can be given by a Mom and/or a Dad. So now, explore our list and get inspired!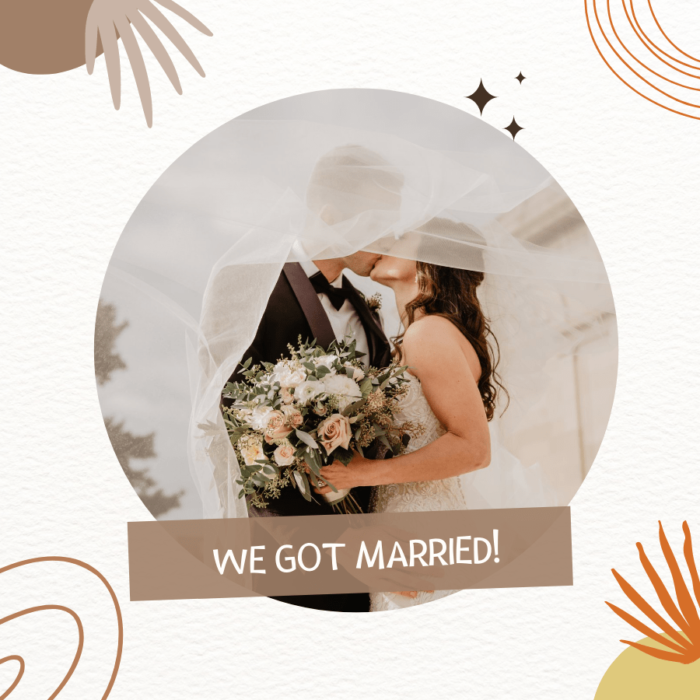 With an aim to help you choose the best wedding gift for daughter, we've included different categories for the top ideas. Enjoy your reading and let us know if you need any help!
Warm And Thoughtful Presents For Daughter
1. Wedding invitation keepsake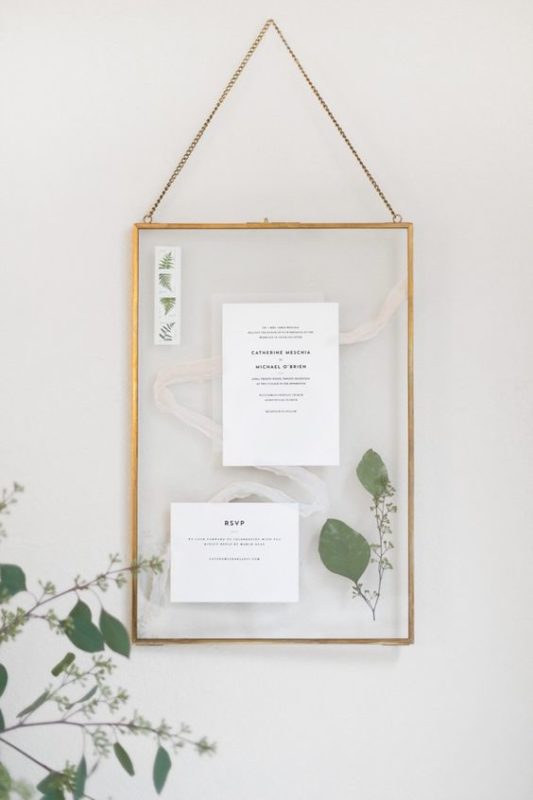 Give your daughter an invitation keepsake and her wedding day will be cherished forever. The wedding invitation can be turned into a beautiful piece of art or impressively inscribed on wood. Either way creates a touching and enduring wedding gift for daughter that any parent might give.  
2. Daily cookbook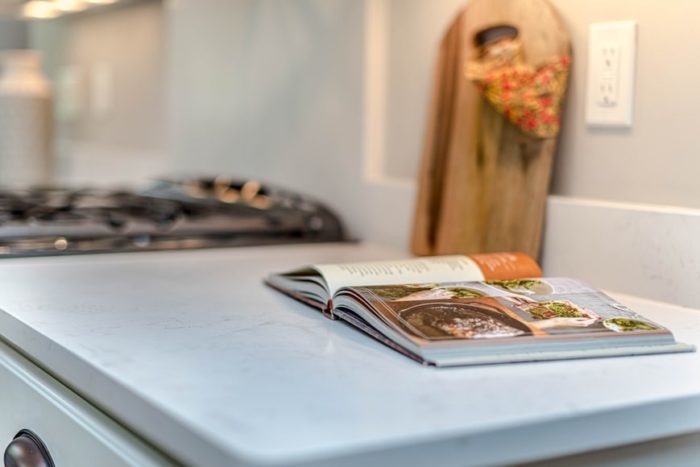 You can't go wrong with a cookbook when giving a gift for daughter on wedding day. It might be a brand new book that has the most popular and delicious recipes. But it's much more meaningful if you hand her a family cookbook that you've used for years. It includes many of your daughter's favorite and she might need it when she has babies and wants to cook for them. That book is "something old" on her wedding day.
3. Wedding dress hanger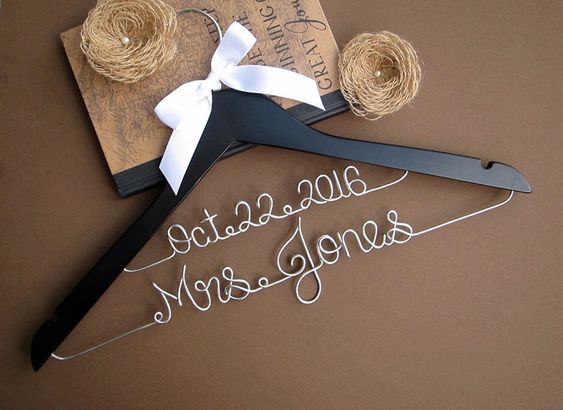 The bride must show up the best on her wedding day. Thus, when you decide to make this hanger a wedding gift for daughter, it's a lovely gesture that shows how thoughtful you are to pay attention to details. It helps things go as smoothly as possible.
Besides, opt for a hanger that has your daughter's name on it. She can save it as a meaningful keepsake after her wedding.
4. Fashionable luggage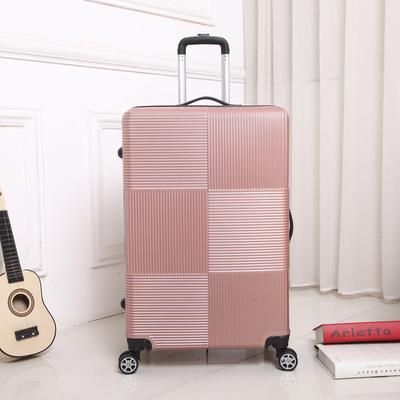 When the wedding is over, it's time for the honeymoon and exciting trips to let the bride get away from all exhaustion. Giving your daughter trendy luggage is an excellent choice in this case. It helps with all her stuff and gives her a nice experience to enjoy relaxing days. 
If you want it more unique, give her a monogrammed tag along with this suitcase. That makes it stand out among other wedding gift ideas for daughter.
5. Memory book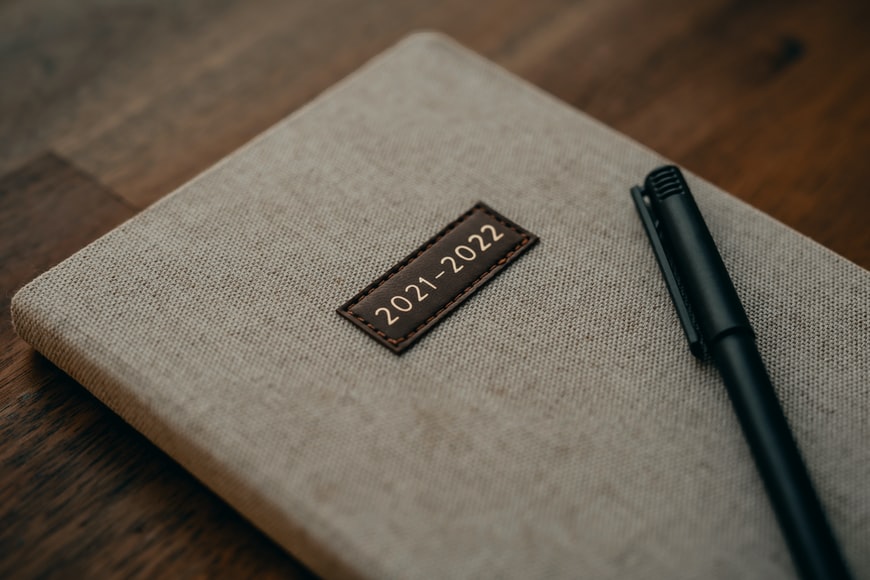 Add an extra-sentimental touch to the wedding by giving your daughter a memory book. It has all the photos and messages that you want your girl to see and treasure for a lifetime. When having this book, old memories are preserved forever and new moments are gonna be created. This is how an emotional wedding gift for daughter is created.
6. Bride pajamas
Opt for the pajamas as a special gift for daughter on wedding day. The soft and smooth material makes her comfy after the bustling wedding. This is a delicate present that the newly married couple uses to set the mood for romance. 
7. Cotton bathrobe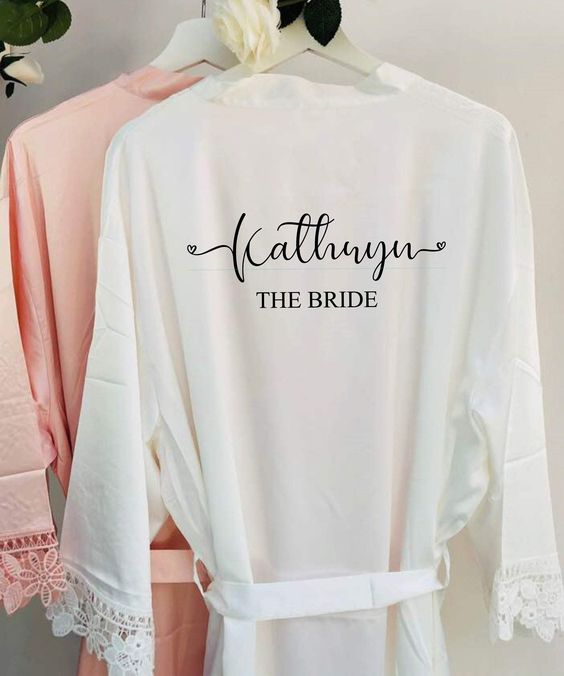 Preparing the best mood for the wedding day is essential for any bride. Help her fulfill it by giving her a cotton bathrobe. A part of her stress is washed away while she's wearing it. Even after the wedding, the bathrobe is still useful for long relaxation in the bathroom.
Personalized Wedding Gift For Daughter
8. Family name sign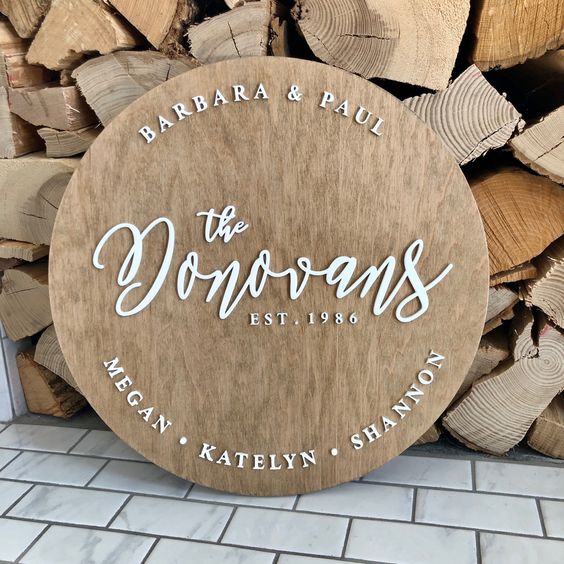 If your daughter's going to move into a brand new house after the wedding, giving her a family name sign is a good choice. This is a sweet personalized wedding gift for her that any mom or dad could consider. The sign will become a warm and lovely decorative piece that your daughter wishes to have. 
9. Personalized doormat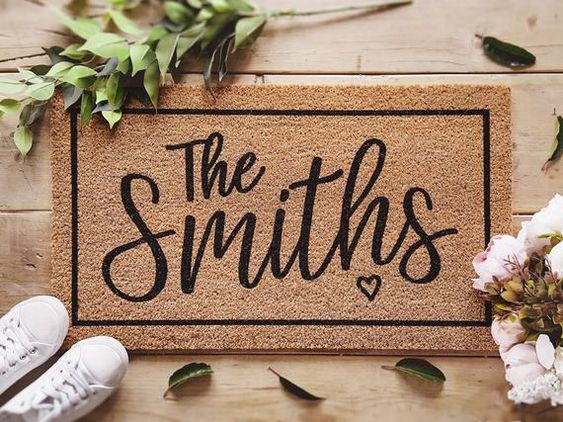 Your daughter's new house cannot be complete without a personalized doormat. Come printed with the newlywed's names and the wedding date, the doormat is a sweet way to welcome all the guests to their cozy nest. Don't hesitate to give this lovely gift for daughter on her wedding day.
10. Custom canvas prints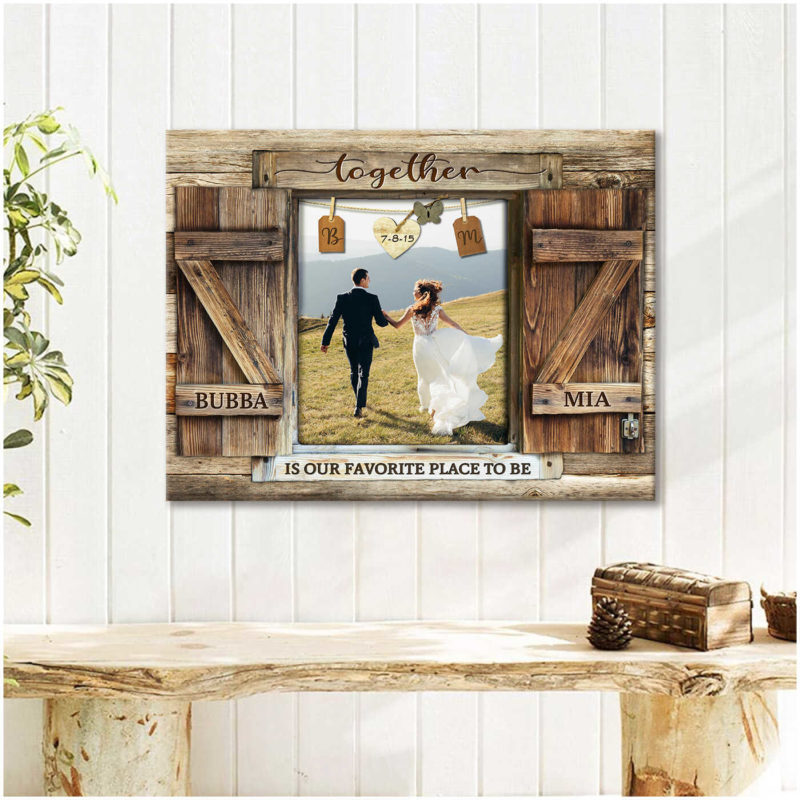 Looking for another unique and personalized wedding gift for daughter? Let our canvas helps you. Ohcanvas has a wide range of stunning canvases that can be customized with photos, names, wedding dates, messages, and more. Each print will be a long-lasting keepsake that preserves the best moments in your daughter's life. Give her a print with all details chosen by you and she'll love hanging it in her bedroom.
11. Personalized handkerchiefs
This is a lovely and heartfelt wedding gift for daughter that you can prepare. The dainty handkerchief will be very useful on her emotional day. Personalize it with an endearing poem or an inspirational message. Your daughter will burst into tears while taking this gift from you. 
12. Personalized music box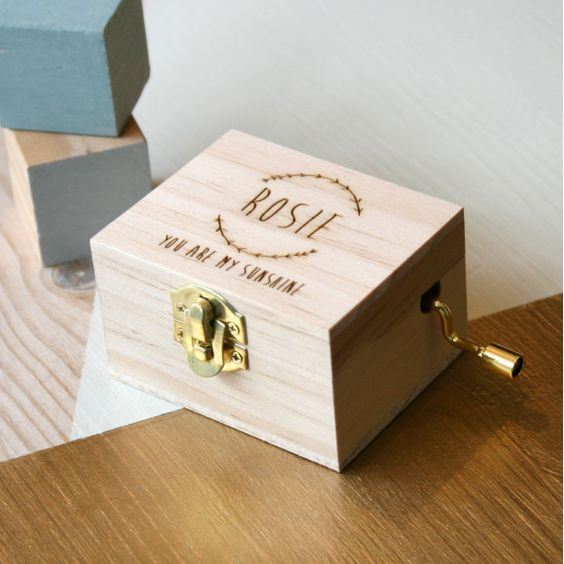 Give your daughter a custom music box on her wedding day and she'll treasure it for a lifetime. The box can be inscribed with her name or a short meaningful message from you. Especially, choose a special song for this music box to make it more of a personalized wedding gift for daughter. Include her favorite song or a song from her First Dance. That's how you take the present to the next level.
13. Custom throw pillow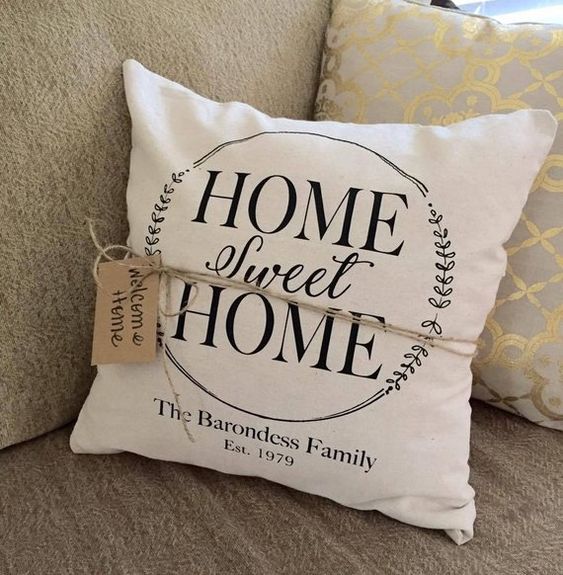 Another warm and thoughtful wedding gift for daughter comes in this custom pillow. It will become a delight in your daughter's living room by hand-embroidered with initials or the wedding date. She'll also have comfortable experiences on the sofa in her new living place. 
14. Personalized blanket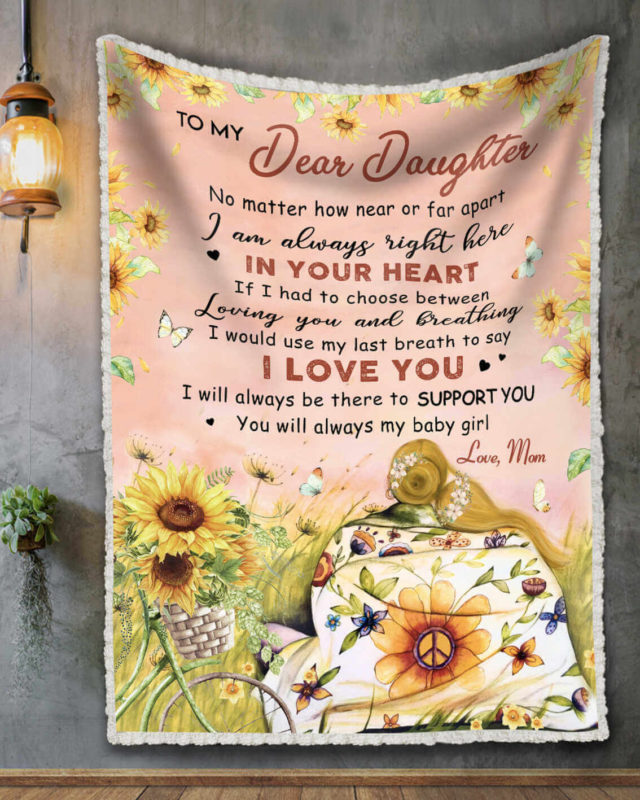 Besides the throw pillows, think of blankets as a personalized gift for the bride who is your daughter. Customize the blanket with photos or a touching message and it'll turn out to be one of the most heartfelt presents that your daughter's ever received. 
The blanket keeps us warm when we're spending time in our living room. Additionally, it's a gorgeous piece of decoration that can elevate the look of any house. Your daughter will love how thoughtful you are to give her this useful and lovely present.  
15. A couple of custom mugs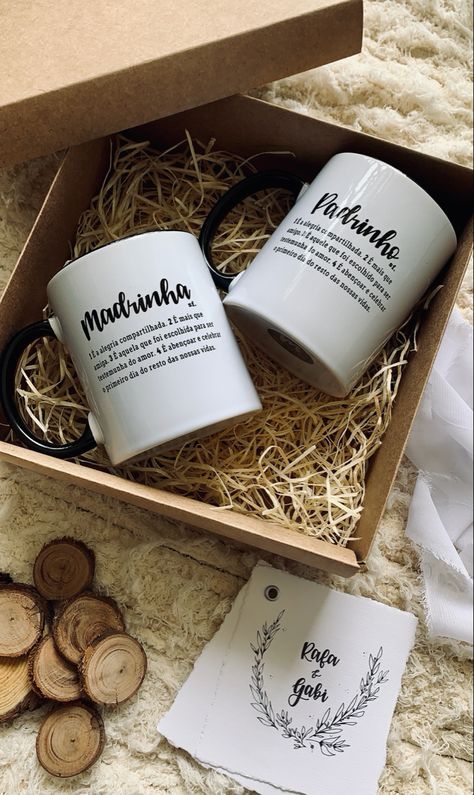 The custom mug is a versatile present that any parent can prepare for their daughter. Go with a couple of mugs that are personalized with the newlywed's names and their wedding day. It's a lovely way for them to enjoy romantic coffee time together. 
16. Custom engraved forks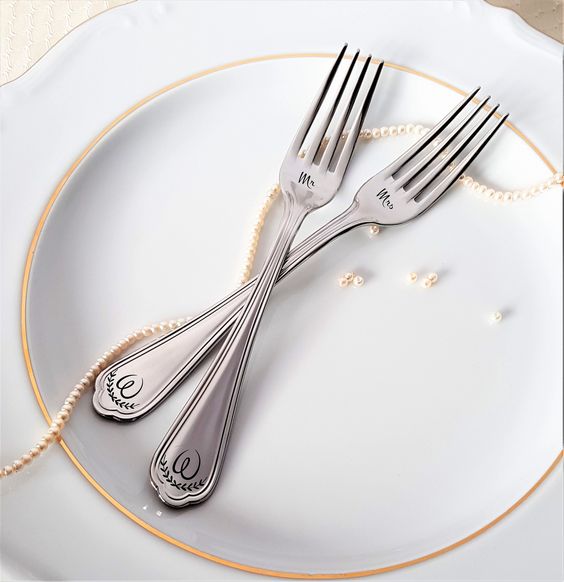 Another personalized wedding gift for daughter that will never go unnoticed is the engraved forks. It's for your newly married daughter and her husband gathering and enjoying warm dinners together. This present will earn itself a place of honor in their new kitchen.
Read more:
Wedding Presents In Terms Of Beauty For Your Daughter
17. Pearl earrings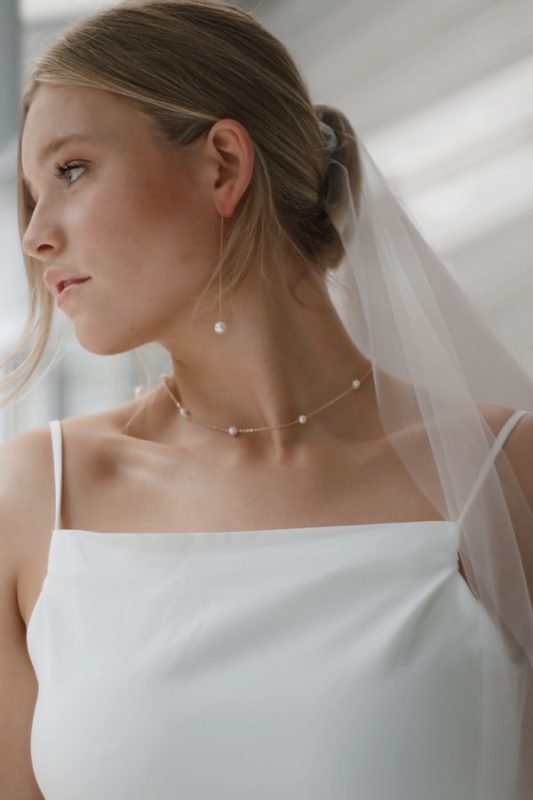 Choosing pearl earrings as a gift for daughter on wedding day never goes out of style. These pieces of accessories will elevate her look, making her more charming and attractive. The earrings can be kept as a gorgeous keepsake post-wedding. Or your girl might wear them to any celebration or dinner party that she joins.
18. Sapphire bracelet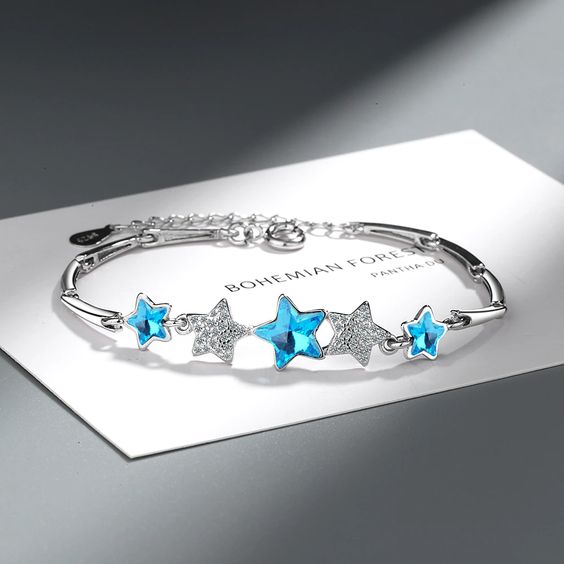 Sapphire bracelet is a sweet and luxurious present that a Mom can give to her daughter. This jewelry will go nicely with the wedding dress, highlighting the bride's beauty and elegance. Blue sapphire is a nice choice for you. It's "something blue" for the remarkable day. 
19. Mother and Daughter necklace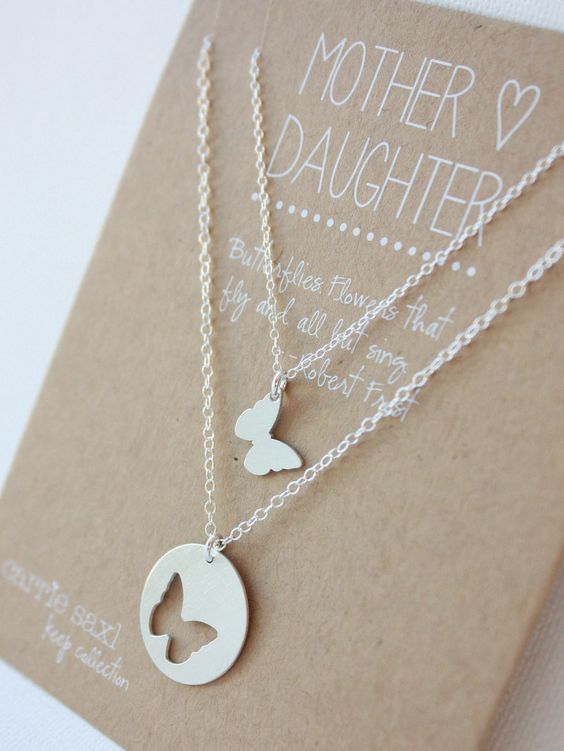 If you're looking for a wedding gift for daughter that connects the bond between you and her, try this Mother and Daughter necklace. This special and unique piece shows how much you love your girl and think of her wherever she is. The trendy design of it also makes it much easier to go any of your daughter's outfits.
20. Ring dish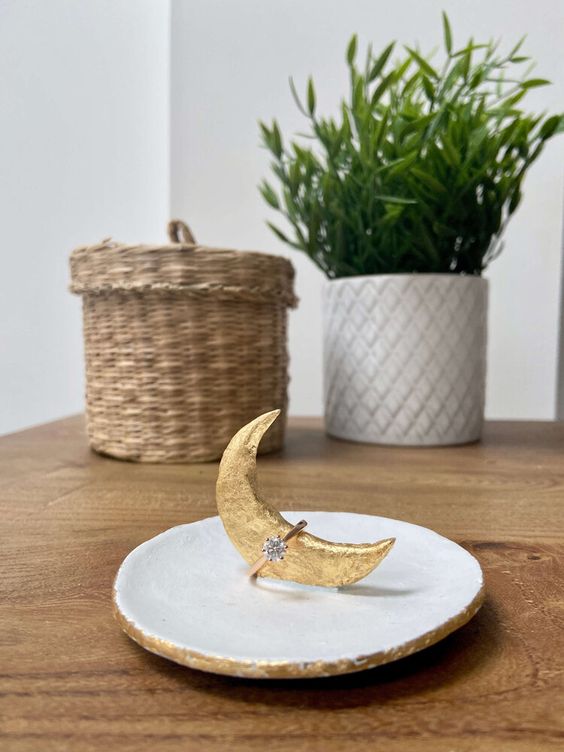 The wedding ring is one of the most important things that your daughter treasures. There will be times that she isn't able to wear it. Preparing her a ring dish is a thoughtful way to keep her ring always clean and undamaged. This is a delicate gift for daughter on wedding day that won't go over the top.  
21. Compact mirror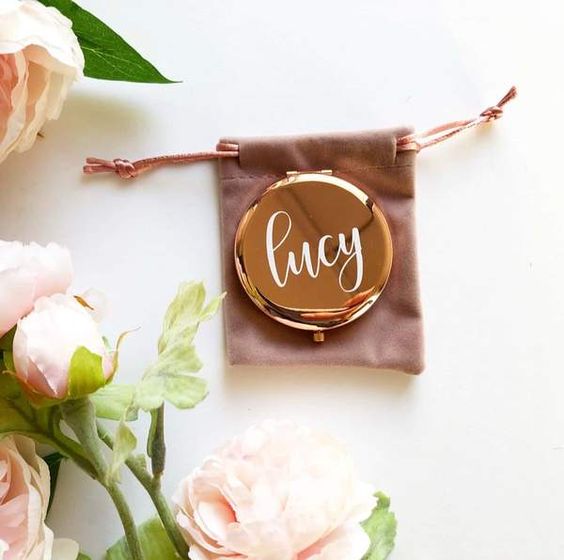 If you're searching for emotional wedding gift ideas for daughter, consider the small and nice compact mirror. Your girl is about to have a new beginning in her life. Giving her this little gift is a touching way to remind her of you and your love. 
22. Jewelry box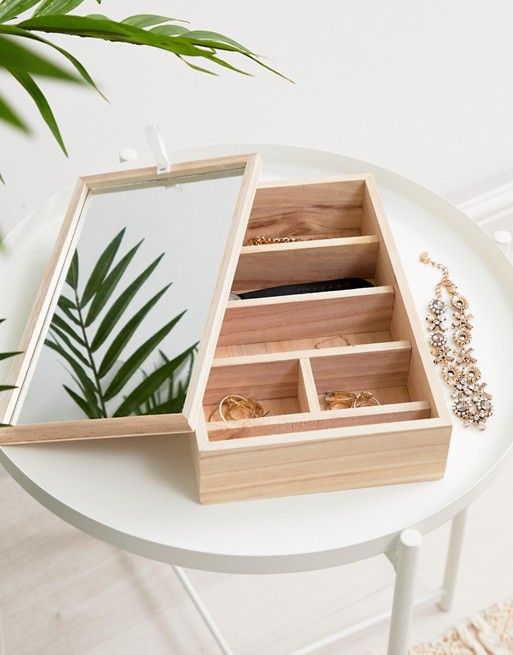 The bride needs a jewelry box to preserve all her accessories before and after the wedding. A fashionable box is a brilliant idea for any mom who's looking for charming and elegant presents for their daughter. To make it more heartfelt, send her your message card inside the box. She'll burst out into tears when opening the box. 
23. Perfume gift set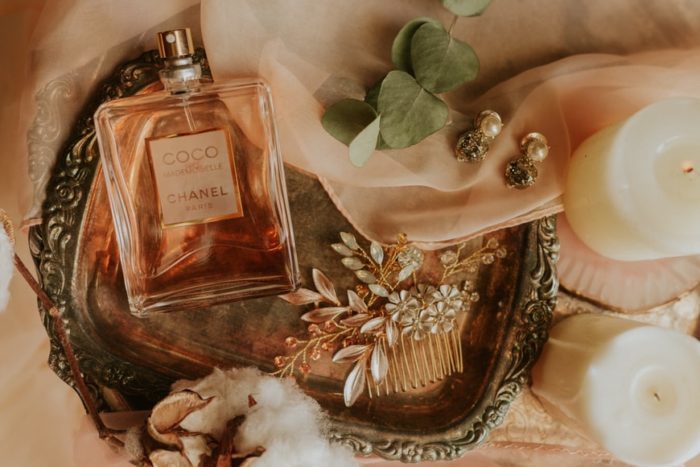 Help the bride become attractive the most on the wedding day by giving her this perfume gift set. Choose a soft and elegant fragrance that makes her confident and comfortable. The perfume scent will remind her of happy moments anytime she spritzes it. That makes this set a brilliant gift for daughter on wedding day.
24. Skincare gift set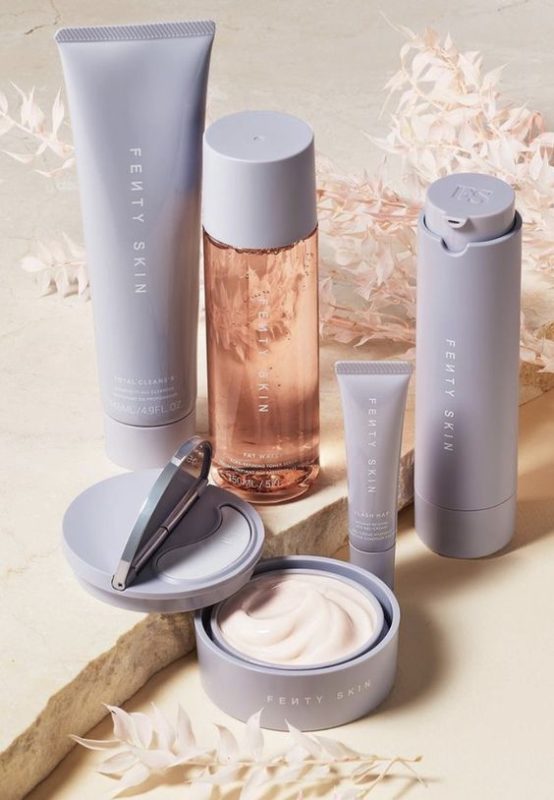 Make sure that your daughter appears beautifully on her special day. The skincare gift set is ready to add a touch of charm to her beauty. She'll love how warm and thoughtful you are to care and prepare the best for her.
Wedding Gift For Daughter In Terms Of Services
25. Spa gift card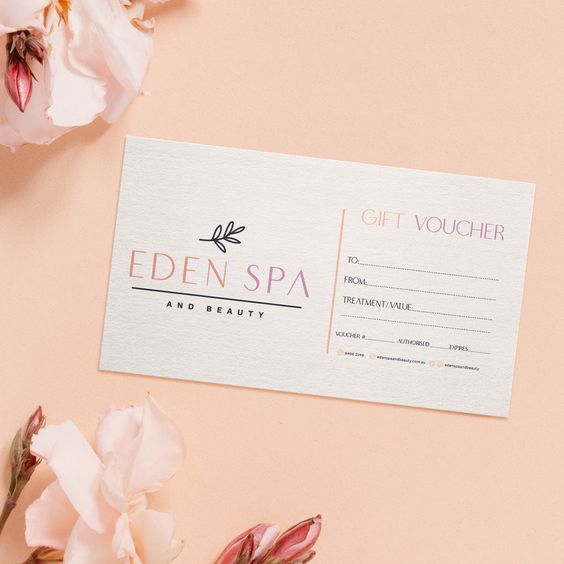 Wedding is so much cheerful but stressful at the same time. Give your daughter and her husband relaxing moments at the spa to get away from all the tiredness. This is a thoughtful gift for daughter on wedding day that any father might consider giving.
26. Wine subscription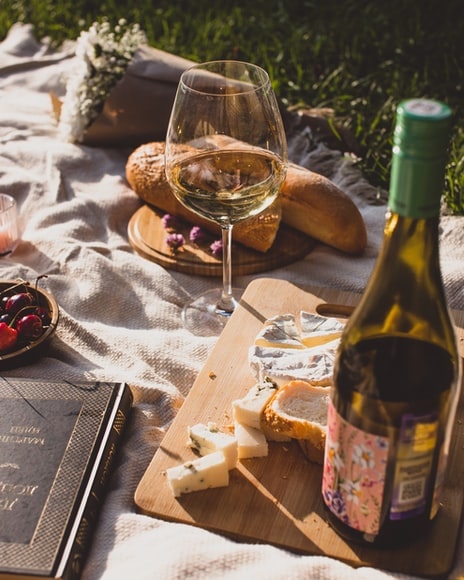 How about sending a wine subscription to commemorate your daughter's milestone? This sweet present will give the newlyweds romantic moments cherishing and enjoying different tastes of wine together. If it's possible, give them a couple of glasses too. Their experiences will be elevated. 
27. Tea and Coffee subscription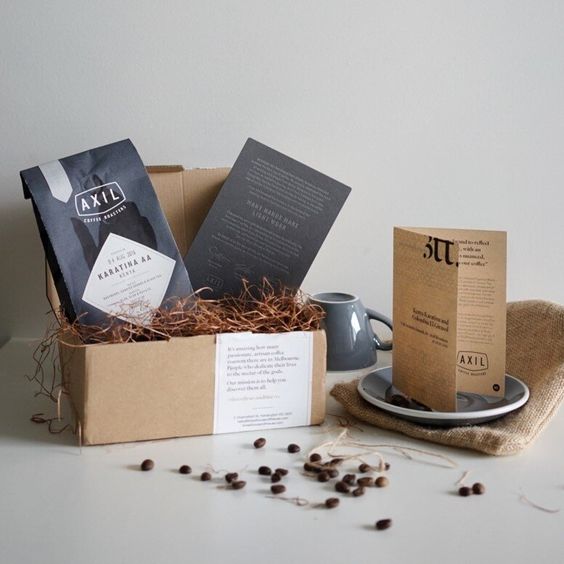 Besides wine subscriptions, the tea and coffee service is considered as a special gift for daughter on the wedding day. Your girl with her new spouse will love relaxing moments enjoying hot cups of tea or coffee together. That makes their time living together more cheerful and meaningful.
>>> Maybe you interesting: 30 Best Step Daughter Wedding Gift To Impress Her
Sentimental Wedding Gift From Mother To Daughter
28. Personalized Bath Board
When you receive a bath board as a gift, you'll realize how much you've been missing out on. It'll elevate the experience of taking a bath for your daughter by including a place for a wine glass and a book. In order to prevent water damage, it is made by hand from solid wood harvested from environmentally friendly forests.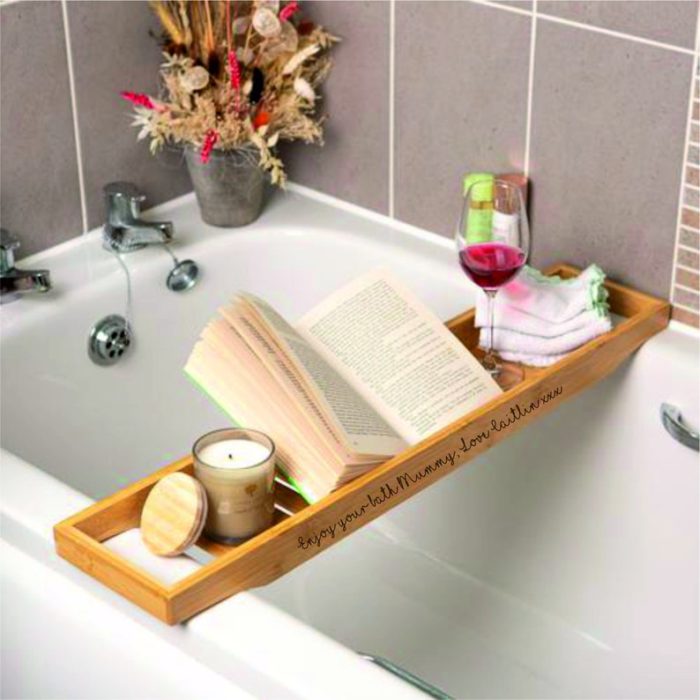 29. Face Roller Set
What's the purpose of the rose quartz face roller? As far as facial supplies go, that's all your daughter will need. As a result of face massage, they'll be left with a bright glow and improved blood circulation, as well as reduced puffiness and jaw tightness.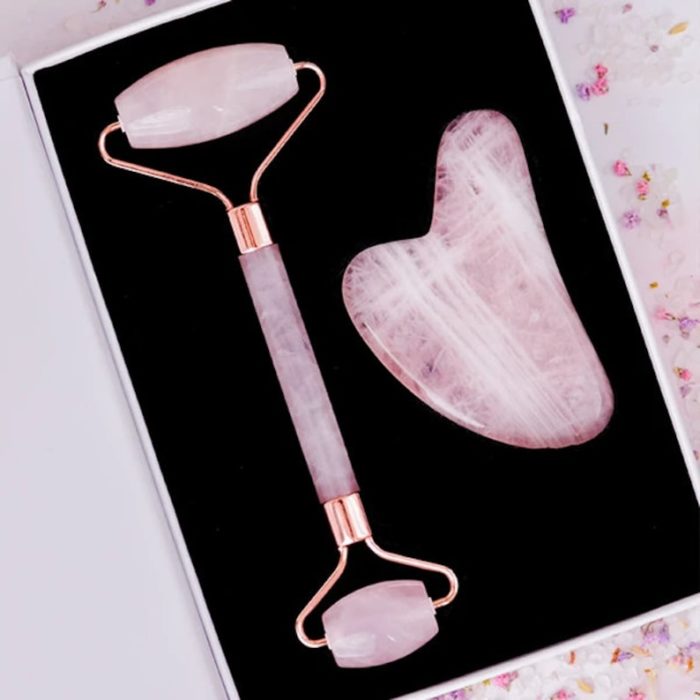 30. Bed Sheets Set
Throughout the years, the bond between mother and daughter grows stronger, resulting in some wonderful mother-to-daughter wedding gift ideas. If you're looking for a simple yet effective gift for her, this bed sheet set is a great option.
31. Floral Scarf
To be clear, we are a little obsessed with birth flower-themed presents. Each month is represented by a different color and flower on these lovely cotton modal scarves. What's the cherry on top? It's packaged in a beautiful gift box with a floral-themed card.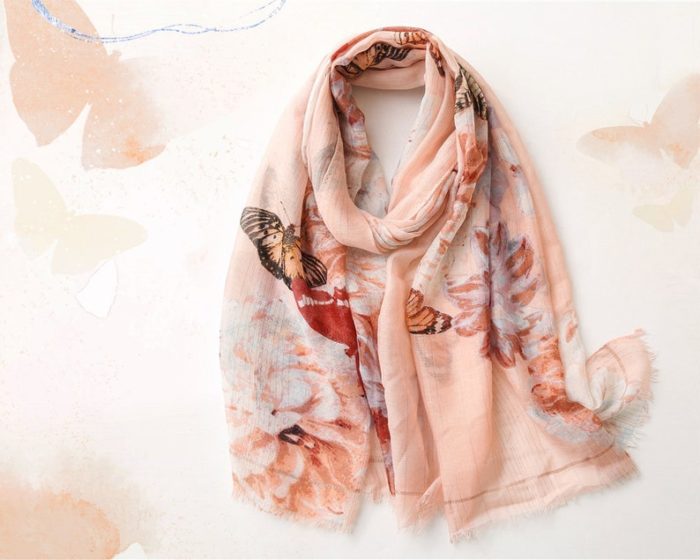 32. Custom Dish Towels
It's an excellent choice for a bridal gift for your daughter. This thoughtful wedding gift is sure to impress your daughter. It is possible to personalize this towel with your daughter's name and the date of her wedding if you so desire.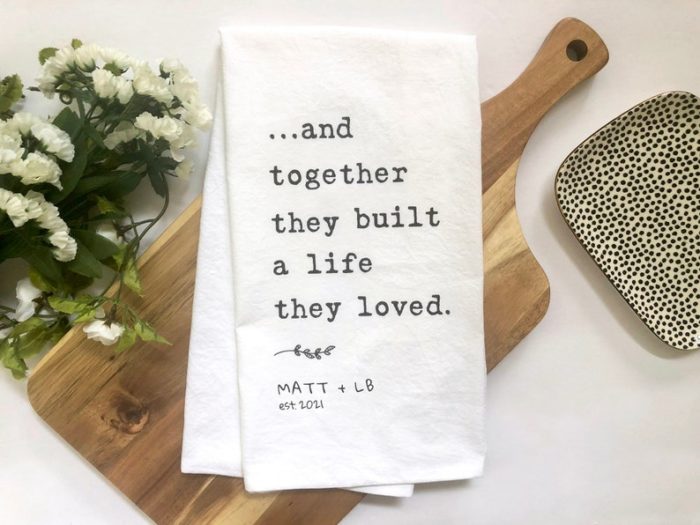 Meaningful Wedding Gift For Daughter From Dad
33. Personalized Wine Holder
As much fun as kids are, there are times when a nice glass of vino is just what the doctor ordered. A great wedding gift for your daughter (though we'd bet she'd be happy with this no matter the occasion) is this bathroom wine glass holder. As soon as she attaches it to the tub or shower wall with the suction cups provided, this game-changing device transforms how she relaxes in the bathroom.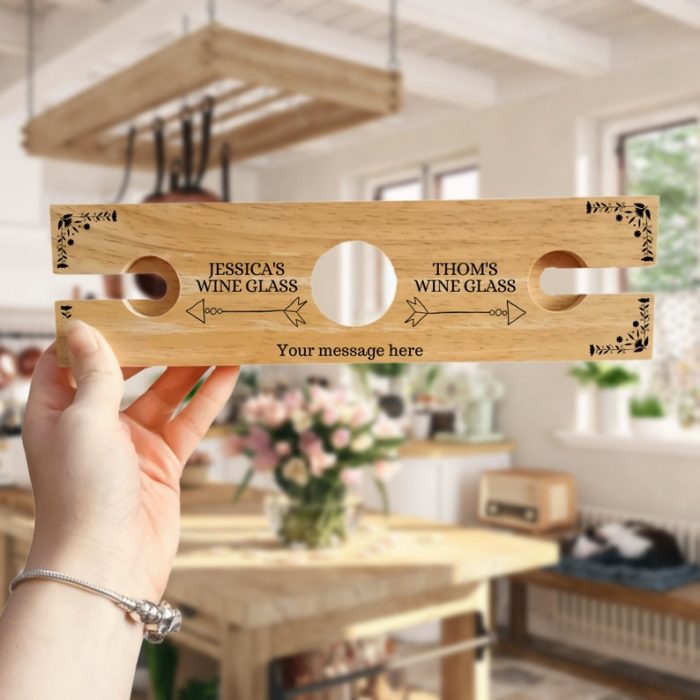 34. Eye Pillow for Relaxation
Gifts that can be used are often the best, especially if you know she'll appreciate the sentiment behind them. Weighted eye pillows are designed to reduce swelling and relieve headaches when cool, so if your daughter has been stressed out recently, give her one to help her relax. It can also be warmed up to relieve pain in other parts of the body, such as the lower back. In short, it's a multipurpose piece of luggage that will come in handy if things get a little crazy.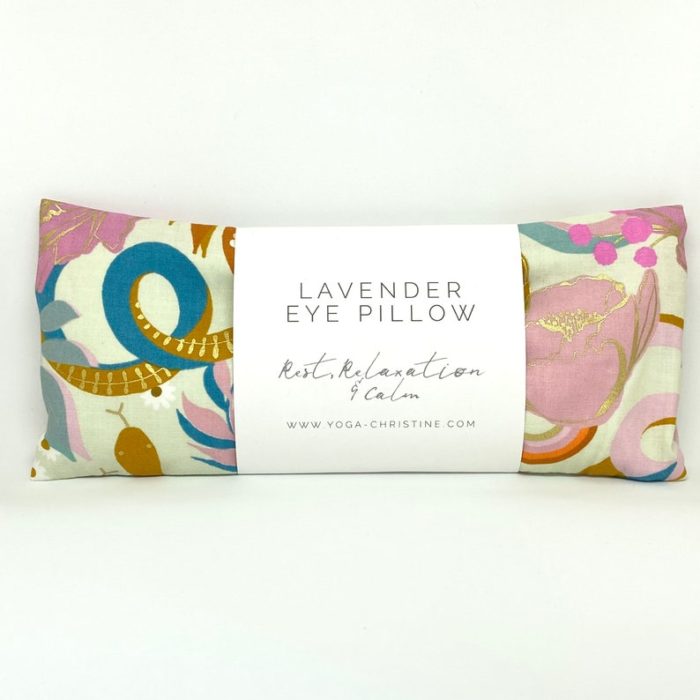 35. Stunning Tableware
An elegant and functional dish is a win-win situation for everyone involved. If you can, please consider providing a variety of high-end tableware for at least three meals a day. Everything your daughter eats from now on will bear your imprint. When food is served on a plate that has been meticulously prepared, it tastes even better.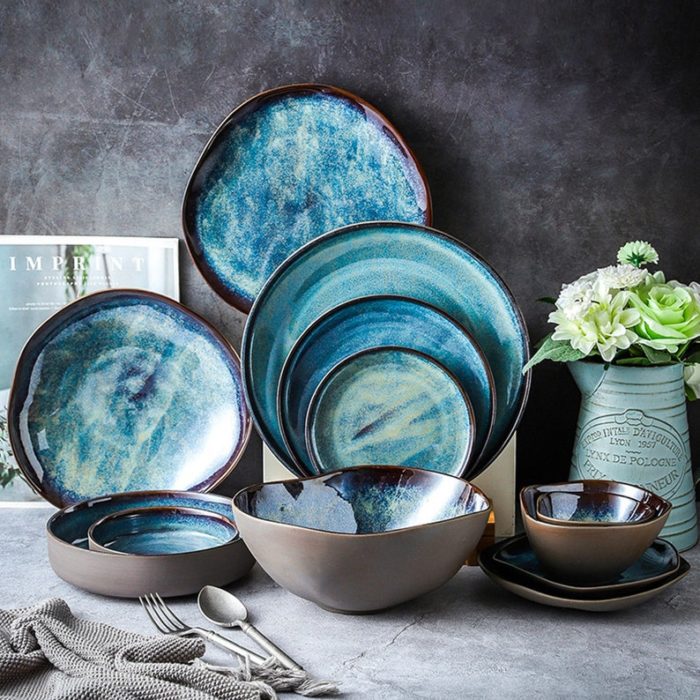 36. Personalized Yoga Mat
Give your daughter a head start on her yoga practice with this personalized yoga mat, whether she's a self-proclaimed yoga bunny or just wants to give it a try. It comes in a variety of colors, including metallic tints.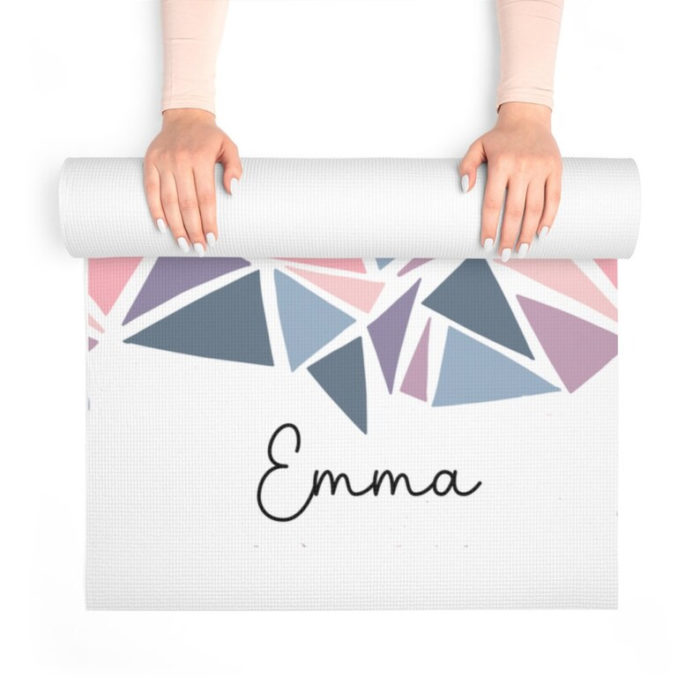 37. Make A Memorable Video
Make a collection of videos that capture your family's happiest moments. Make a film of your daughter's first steps, her first birthday, her 18th birthday, and her graduation to show her how far she's come since she was a little girl, surrounded by her family's love. As a result, she's now ready to start a family of her own and use your love as a source of encouragement.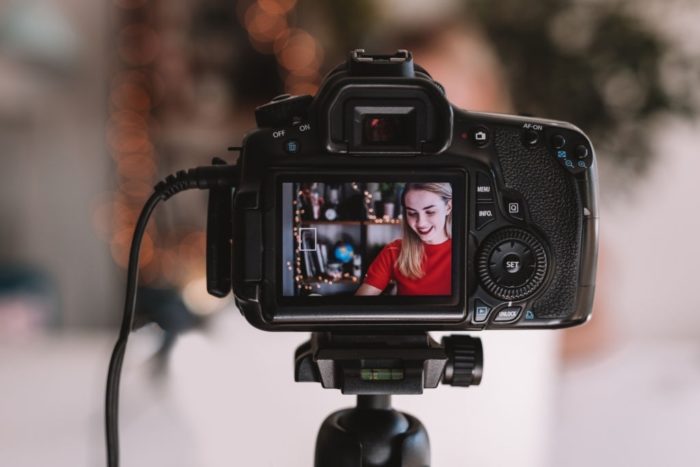 Further Reading:
In short, giving a wonderful wedding gift for daughter is a sweet gesture to commemorate her new chapter of life. It's also a lovely way to remind her of you when you're far apart. Revise our list above and find the most stunning gift that you think can result in a happy tear on your daughter's face. If you're enchanted by adorable canvas prints and want to turn them into excellent gifts, Check out Ohcanvas's best collection of wedding gifts. You'll be amazed by adorable pieces which can be customized with photos, names, quotes, and more.