We agree that wedding gifts for groomsmen might be difficult to pick from. When you're trying to find something that works for everyone in your life, it may be a challenge. If they've gone to a few weddings already, they've probably gotten all the bottle openers and beer koozies they could ever desire. In the situation that you're feeling stuck, this list from Oh Canvas should be of guidance to you.
What to Look for in Groomsmen Gifts for Wedding Day?
Consider the individuals in your crew, both in terms of their shared passions and individual quirks. Cufflinks or a smart tech item might be helpful gifts for a wide variety of people at your wedding party. In addition to humor, it's a good idea to do something meaningful to express your gratitude for their assistance on the big day.
In addition, if you're going to hand out wedding presents throughout the weekend, be sure they're small enough to fit in a carry-on bag. Even after the wedding, you may still send different groomsmen gifts to their homes.
33+ Wedding Gifts for Groomsmen You should Notice
Best Groomsmen Gift I ever Got
1. Personalized Muscle Duffle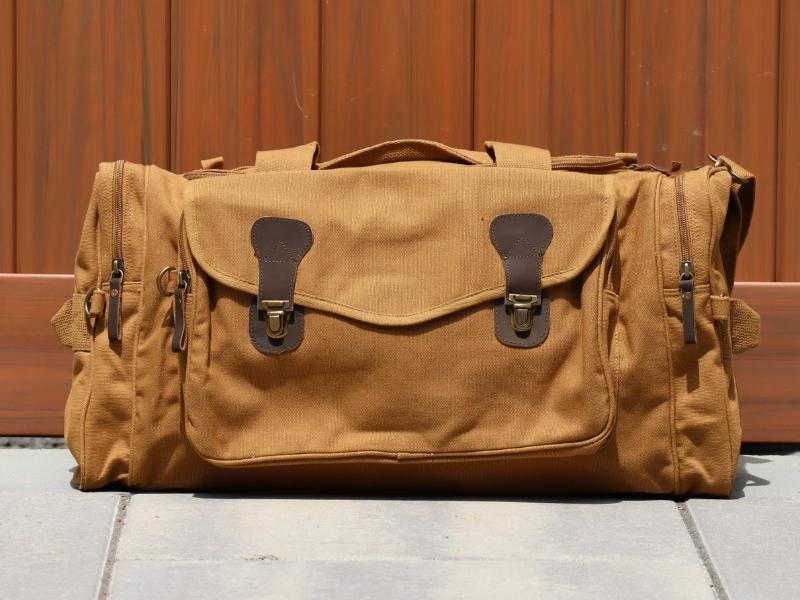 Take your groomsman on a romantic retreat with groomsmen gift bag ideas as other closest friends. A duffel bag with a customized label hides not only his belongings but also the secrets he'll impart to you along the journey. It may be utilized for business, sports, or anything your pal wants.
Fill this bag and carry it daily using the adjustable shoulder straps to build muscles. Remember to customize it with their name or initials. A guy with a macho backpack like this is instantly handsome. Your closest friends deserve to be kept, so support them.
2. Cool Golf Groomsmen Gift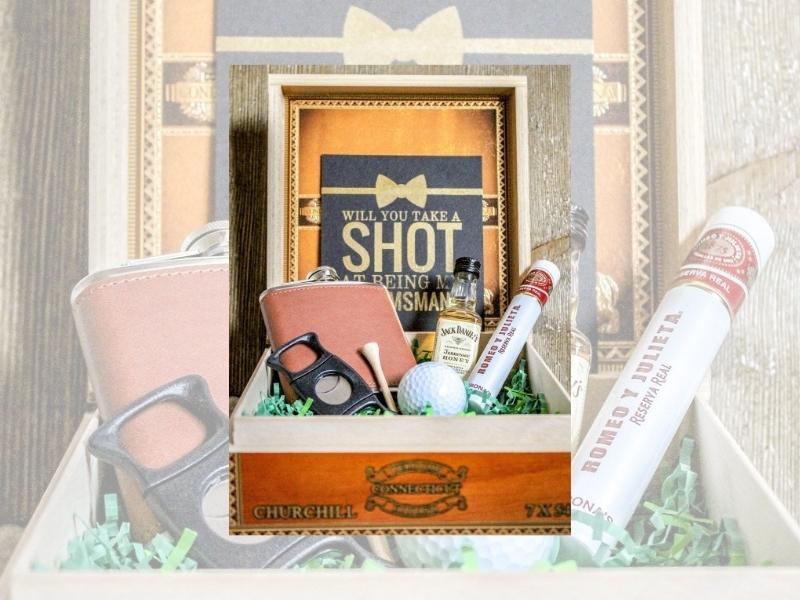 Drinks and golf are a match made in heaven. In athletics, it's like peanut butter and jelly. Give your golf-loving groomsmen the greatest groomsmen golf gifts. The customized juice set includes a tumbler, divot tool, and golf towel for your groomsmen.
Once they've had a few refills of the tumbler, your men may start to sweat through their polos, but the embroidered towel is here to help. This set may not help your best man's swing, but it will certainly enhance his whole game.
3. Groomsman Golf Balls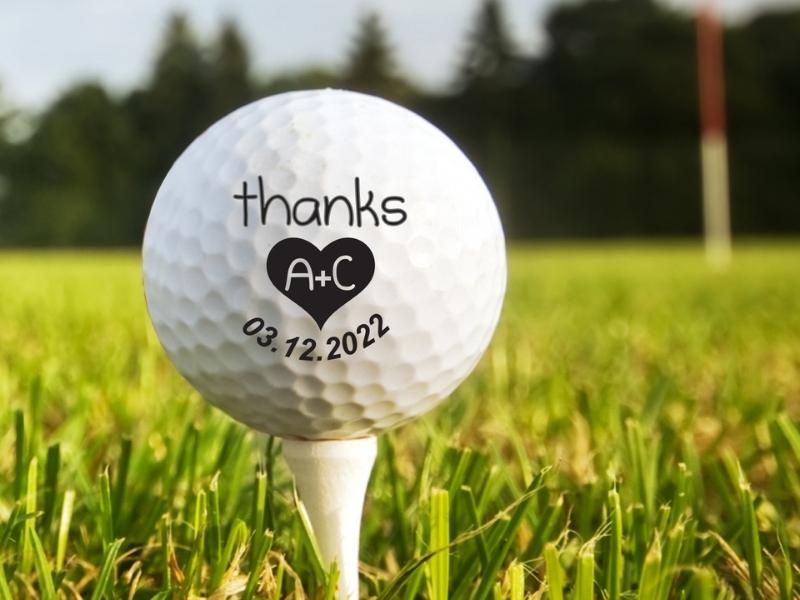 It's a good idea to get wedding gifts for groomsmen who spend a lot of time on the course. A unique groomsman present option is a set of three golf balls with their wedding title and name written on them. The golf balls will be a treasured keepsake at this memorable time, whether they are used or displayed.
4. Groomsmen Gifts Duffle Bag for Travel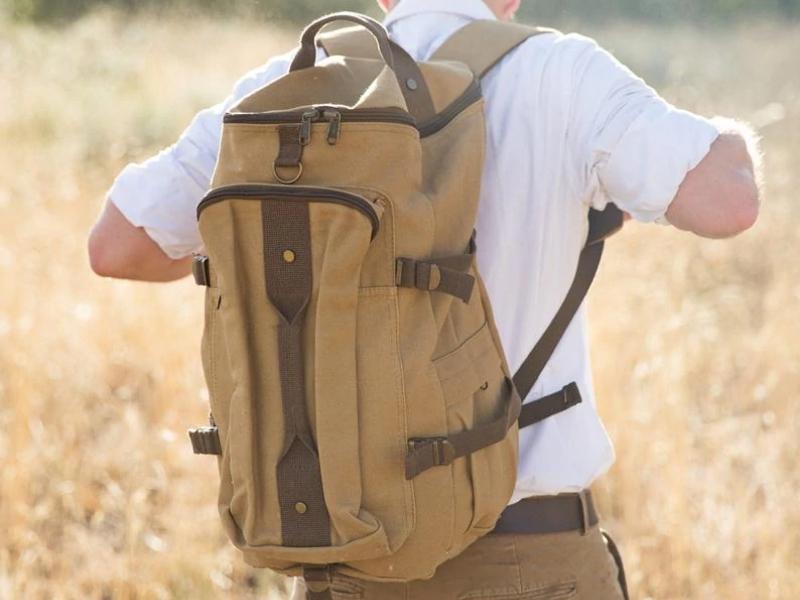 Each and every one of us is a wanderer at heart. You may let your groomsmen take your top groomsmen gifts with them on their trip. All of his personal hygiene items will be contained in a toiletry bag that has been meticulously hand-cut and sewn. Small, medium, and big sizes are available for all of your traveling companions to select from.
The nylon lining inside the bag is a plus if durability is a concern, and it also makes this present easy to clean. With the ability to survive any kind of weather, your groomsmen's present can now withstand the test of time.
5. Portable Speaker
If your groomsmen love to party everywhere they go, a portable speaker is a must-have present for them. There's a lot going on with these nice last-minute groomsmen gift ideas. It features a robust stereo sound and a battery life of 20 hours. It's a present that will be appreciated for years to come by the men at your wedding party.
6. Classic Decanter Sets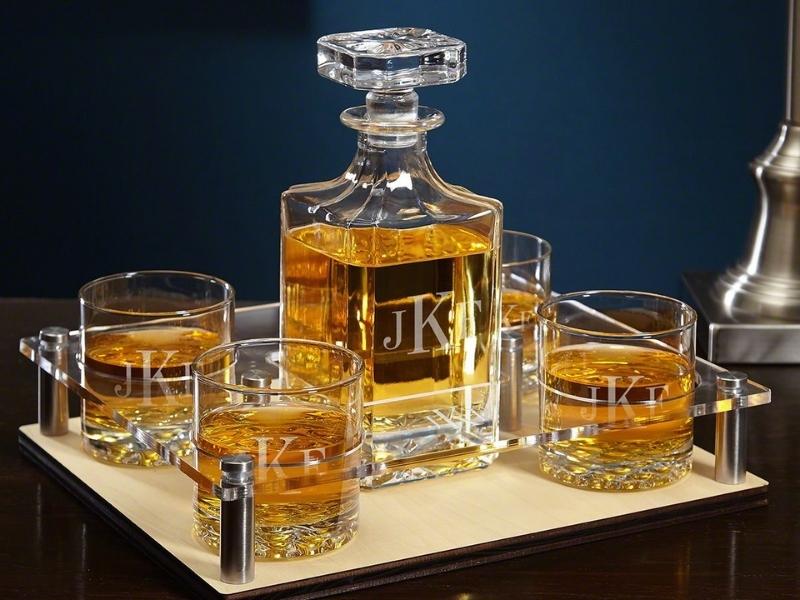 To show your appreciation for your groomsmen, whiskey glasses and a decanter set are good wedding gifts for groomsmen. The decanter, box, and two or four glasses may all be bought as a set, or the decanter can be purchased alone. You may customize each piece with the name of each of your groomsmen as well as your wedding title, and date. Instead of including the wedding details, you may just put the couple's name or monogram.
7. Unusual Drink Koozies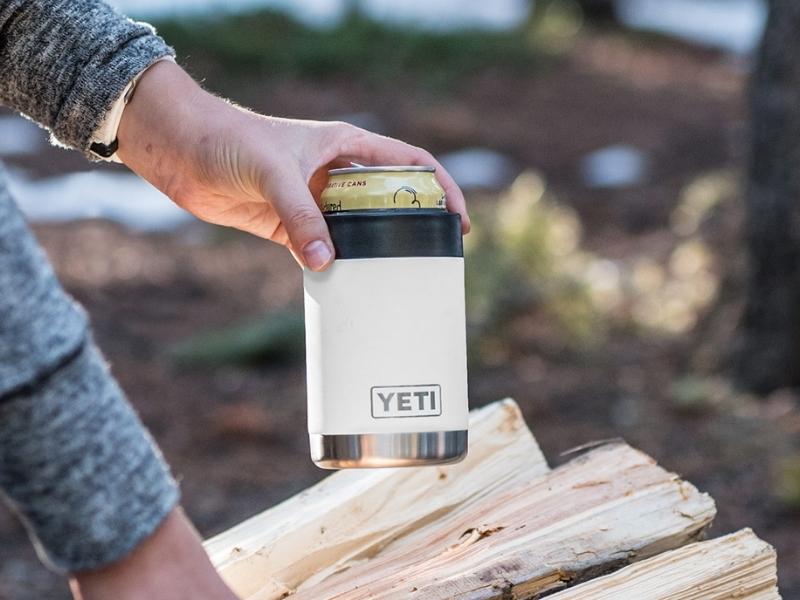 Your buddies seem like they're always up for a good time, especially when it's out in nature. Then these entertaining things to put in groomsmen box are a must-have for you. The typical koozie is out the window, and you can now hand out small jackets to your wedding guests instead. You may include these temperature-insulating coats in your groomsmen gift, particularly when you're going for a camping or hunting-themed wedding.
8. Personalized Grilling Sets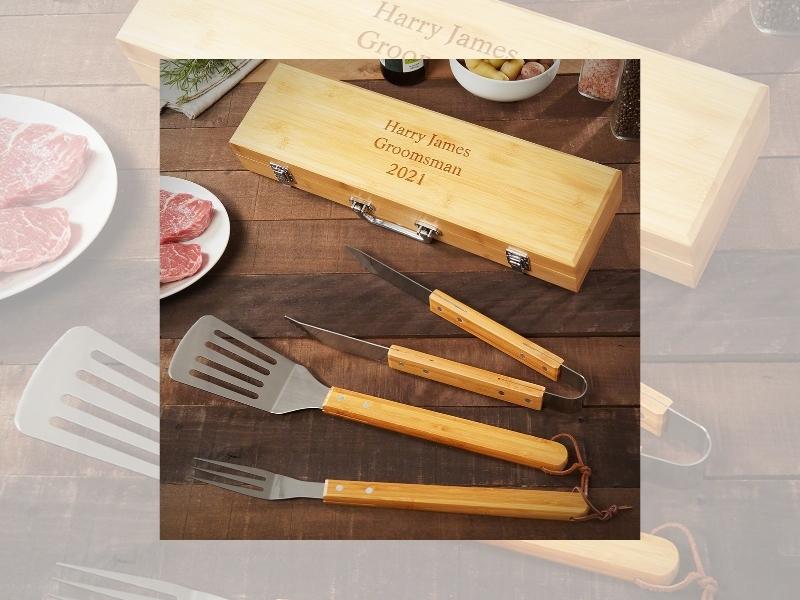 There is an abundance of unique and reasonably priced groomsmen gifts day of wedding. Send a set of brand-new stainless steel barbeque equipment in a customized case to one of your crew's grillmasters. Tongs, a grilling fork, and a spatula with a bottle opener are included in the set. What about a post-wedding garden BBQ?
9. Decorative Art Prints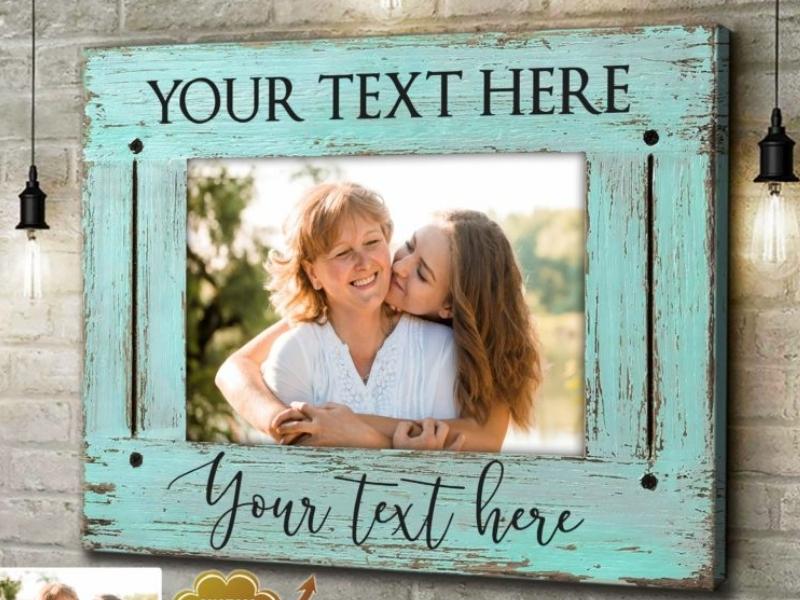 This is the perfect present for any groomsmen who enjoys a good brew. It's the ideal piece of art for any man cave, with a variety of patent prints. Assuming they don't finish putting them up before you, make sure you've got some beer on hand. What good wedding gifts for groomsmen!
10. Wood Watches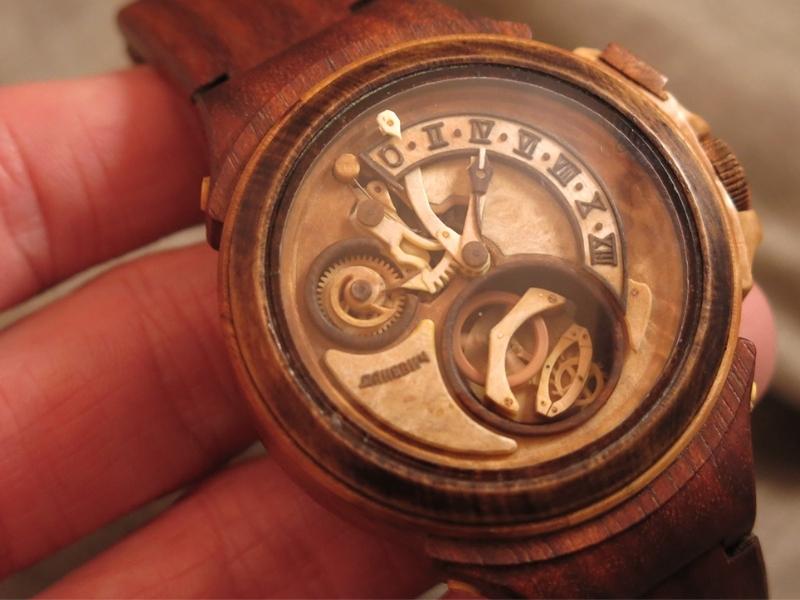 These are tough, wood-made items. One of the most distinctive groomsmen presents is a wood watch, which he's unlikely to already possess. They've got the best wedding gifts for bridesmaids and groomsmen ever.
11. Wooden Fedora Hats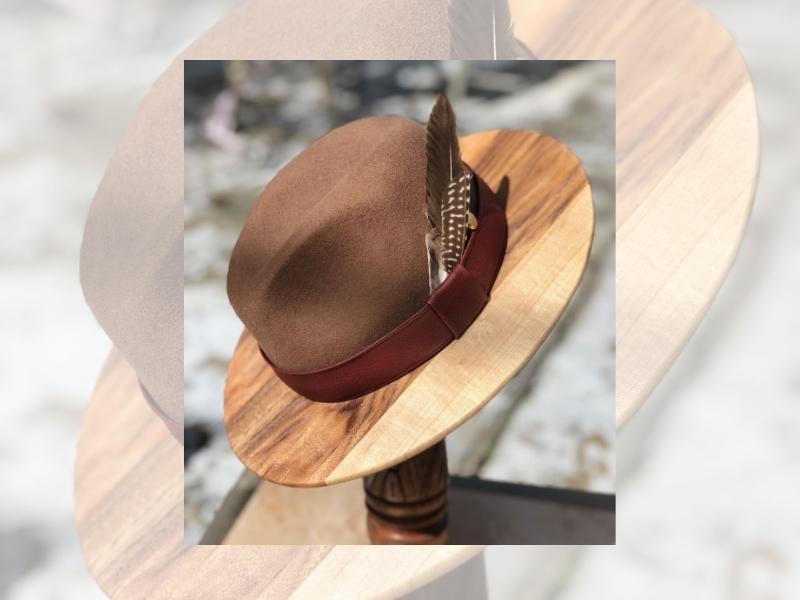 When it comes to innovative groomsmen presents, I've never seen anything like those good wedding gifts for groomsmen. They will surprise and thrilled your besties for sure!
>>> Read more: 35 Perfect Last Minute Wedding Gift Ideas Will Warm Their Hearts
Small Groomsmen Gift Ideas
12. Barn and Vintage Motorcycle Wall Art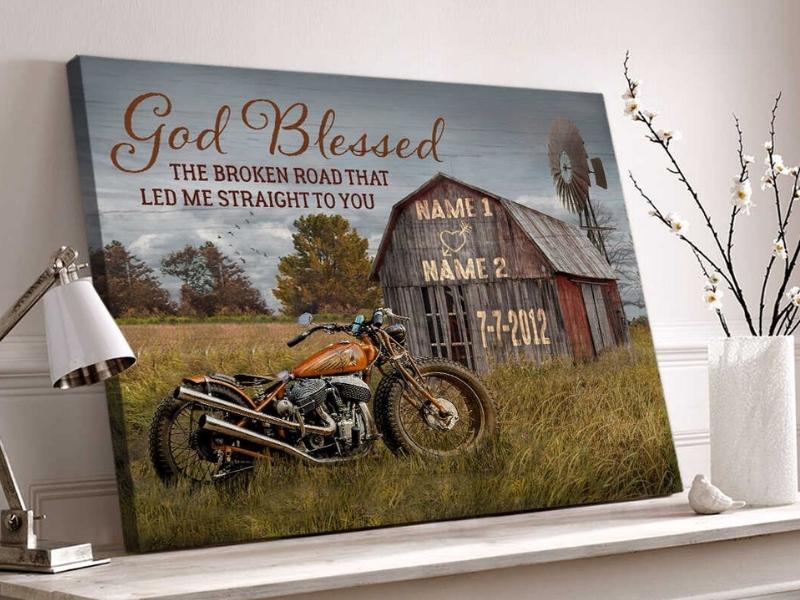 Everything in life is a fresh start, but love is impervious to change. A man was formed by God and given life via the act of creation and the act of breathing. He encourages us to have positive thoughts and pursue positive actions. Only God knows how much your relationship means to you, even if others don't recognize it.
For your wedding, we'd like to give you a canvas print of "God knew my heart needed you old barn and tractor." Because you wanted to share your love with the world, a love as pure and uncomplicated as the one captured in this snapshot.
13. Groomsmen Bobbleheads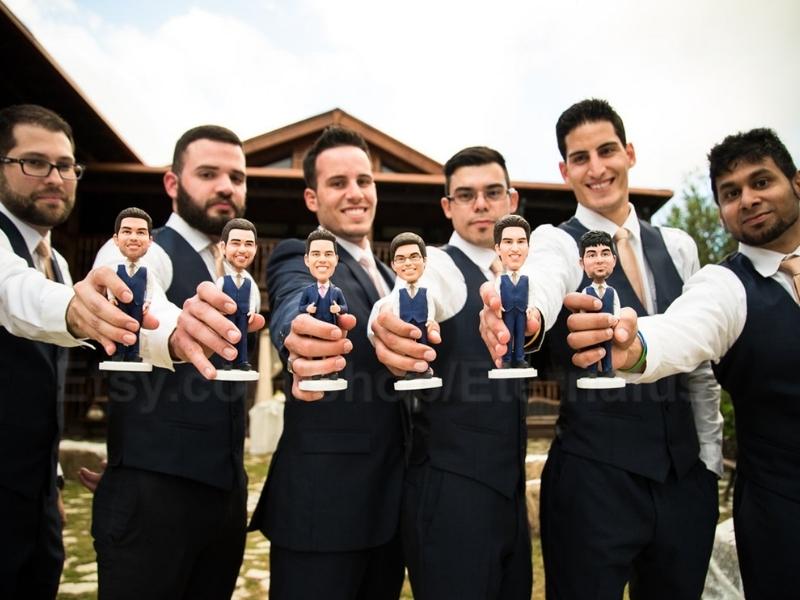 Self-portraits are very appealing to men. Custom bobbleheads groomsmen are a great way to preserve a groomsman's masculinity since they can be customized to look just like him, down to his haircut. And they can be attached to a variety of pre-made bodies in a variety of colors and designs. Your groomsmen's attire may be customized to fit the color scheme and style of your wedding.
Make your bobblehead doll stand out by adding a few accessories. Have the males in your wedding party carry a beer or any other prop that you want for the celebration. Accept that guys want to see their own faces from time to time. Give your friends something to do when they're bored or simply feeling self-centered during break time. One of unique groomsmen gifts is this one, and it's sure to make them smile.
14. Personalized Pigskin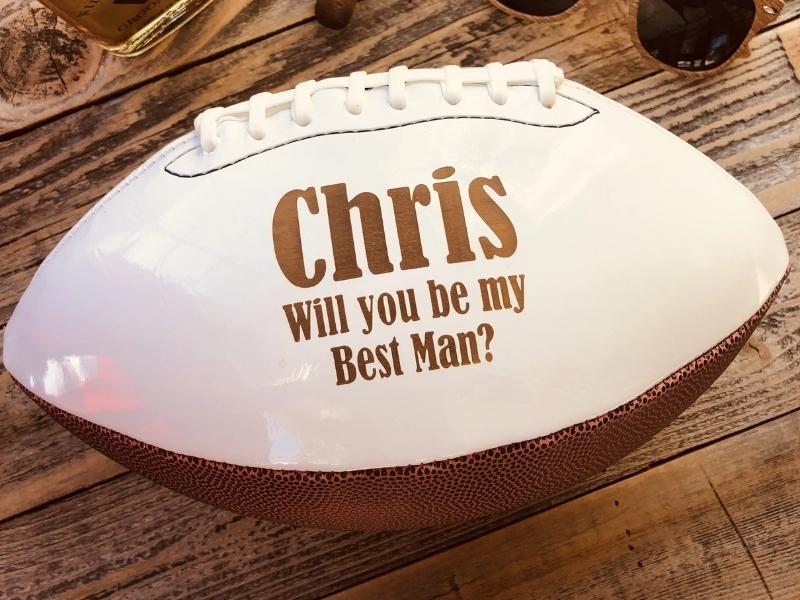 Surely, you've wanted to kick one of your groomsmen in the face at some time. This customized football will help you go on a kicking frenzy. Whether you're kicking for yourself or for your groomsmen, this three-size football has you covered. Traditional football bottom with a white top.
Engraving is available in a warm brown color and may be arranged in two to three lines, depending on the design. Wedding information, like the names of your groomsmen, may be included. You may want to go outside the box when it comes to a gift for your groomsmen (or can piss them off and may encourage them to kick this ball). A keepsake for gaming fans, as well as a cathartic must-have, this best man gift is perfect.
15. Embroidered Pocket Squares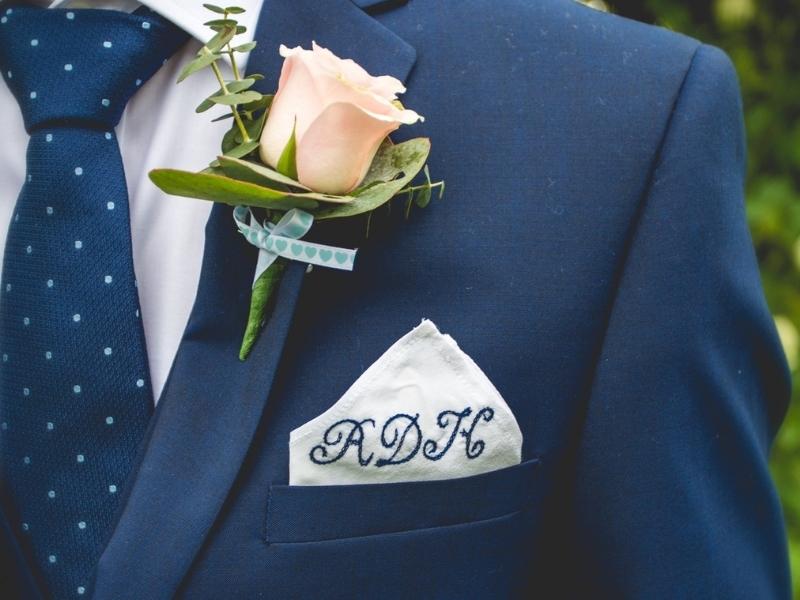 It's a great idea for groom men gifts. Keep your staff organized by giving each of them a custom-made white pocket square emblazoned with the name of their preferred dog breed (and maybe their initials). Each of your guests will be able to wear it on your wedding day and cherish it as a memento of your union forever.
16. Custom Bottle Openers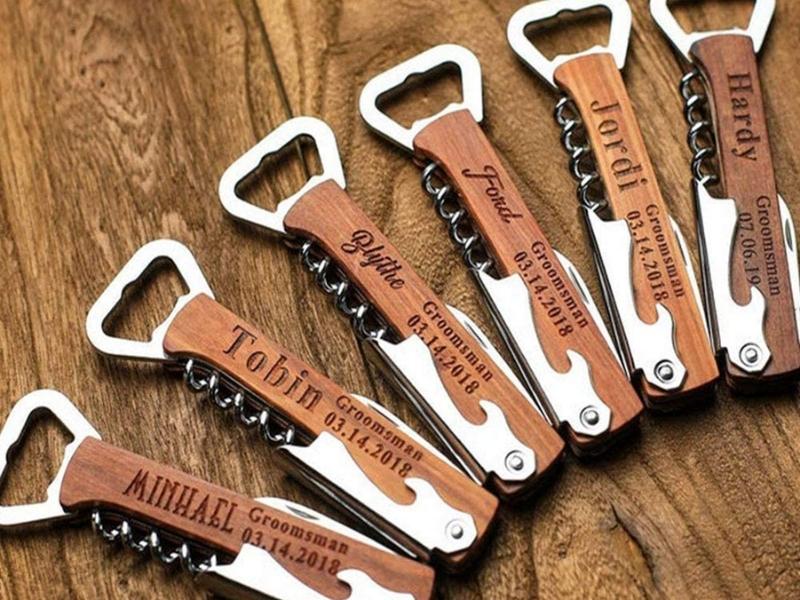 This personalized bottle opener is one of the best groomsmen gift ideas that also meet personal requirements. A contemporary diamond pattern or a vintage-inspired border might be used for the recipient's last name or initials. A second inscription on the back is an option if you'd want to go the extra mile.
17. Useful Multi-Tools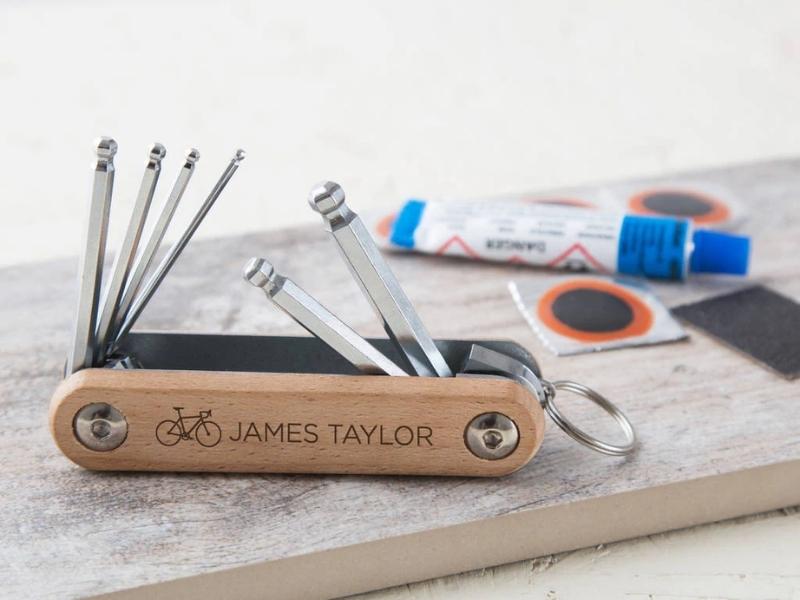 This ingenious little device is a lifesaver. If you're looking for an all-in-one multi-tool that can do anything from cutting the wire to opening bottles, this is it. Overall, we think it's an excellent groomsmen gift box set.
18. Sophisticated Cigar Holders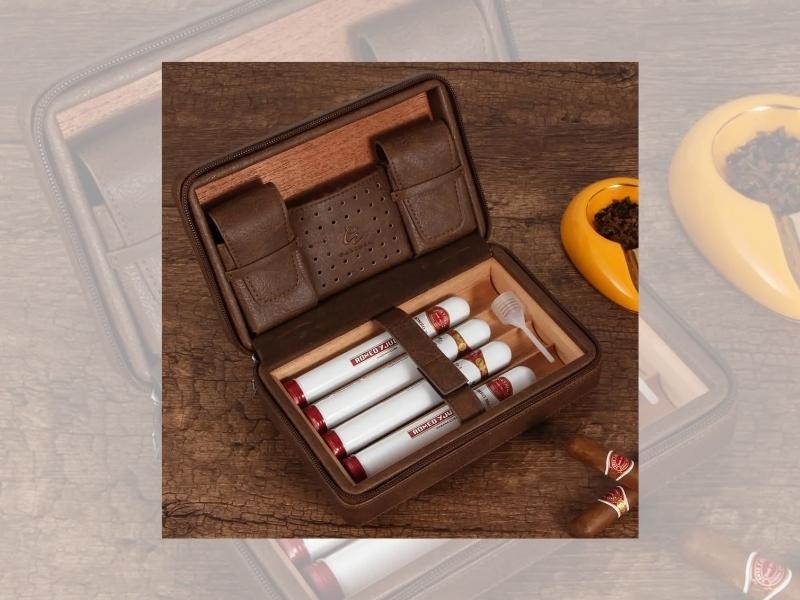 Do your guys like a cigar with a few sips of whiskey? If that's the case, these leather cigar holders are stylish groomsmen favors. If you like, you may have two or three cigar clots engraved with a single letter.
19. Symbolic Key Chain Chargers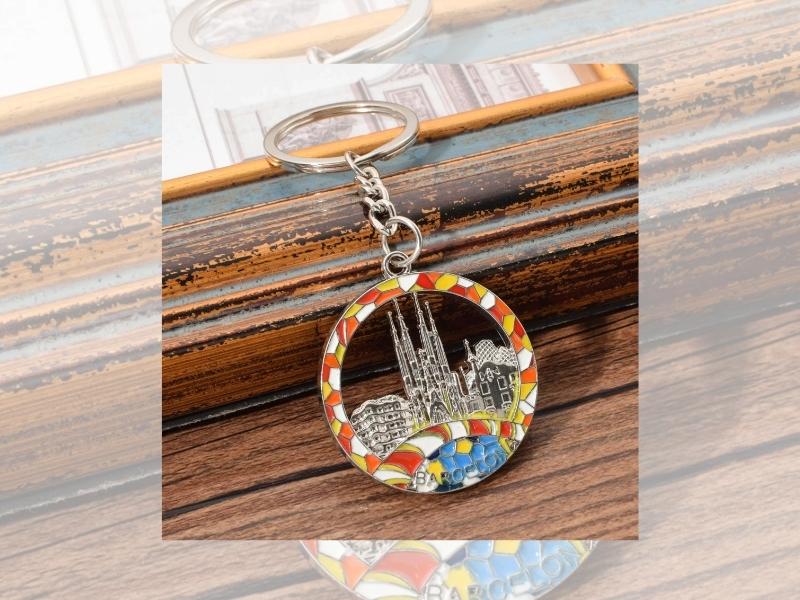 There's a subtle symbolism to the knot pattern on this key-chain phone charger cord. It's a fitting homage to the men who helped you tie the knot. It's a kind gesture, but it's also one of the useful last-minute groomsmen gifts. You may utilize the USB-C to lightning charging cable that's included with the key chain to charge your iPhone on the fly. Other USB-A to Lightning and USB-A to Lightning/USB-C versions are also available.
20. Engraved Money Clips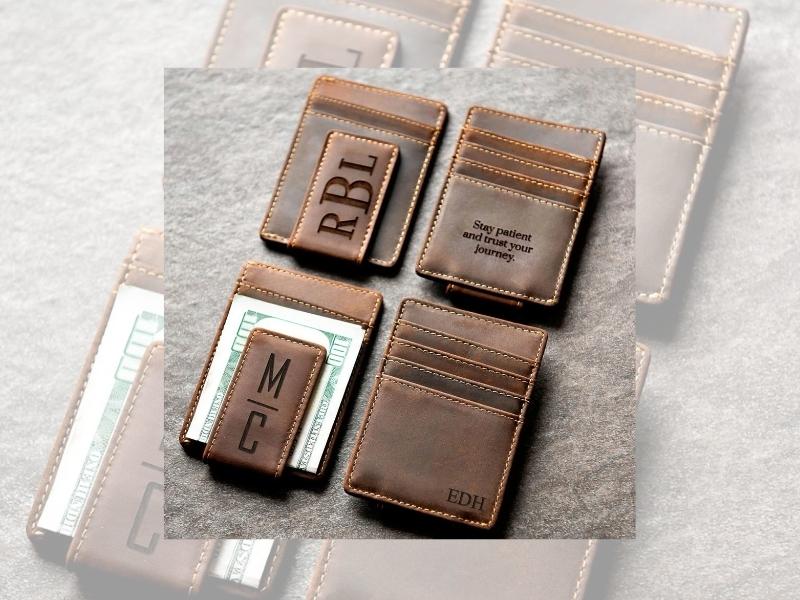 Homemade groomsmen gifts are always memorable. You can see right away that you took the effort to get a unique gift for your loved ones by looking at them. The slim profile of a sterling silver money clip makes it an ideal wedding day item since it can be slipped into a pocket without being seen, unlike a standard wallet. It will be there for you and your loved ones long after you say "I do" (and may even reach family heirloom status).
>>> Read more: 38 Greatest Wedding Gift For Coworker To Show Your Affection
Common Groomsmen Gift Ideas
21. Family Photo Gifts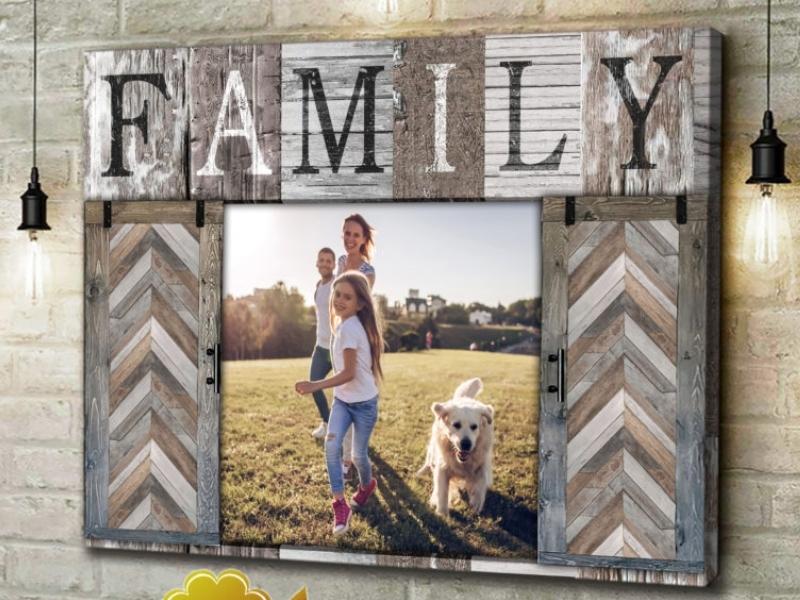 Have a hard time showing your companions how much you appreciate them? Personalize it with a photo of the whole family and display it on your desk to show how much you care. Decorate your house with the canvas print, as well. Decorate your home with a farmhouse canvas and a collection of family photos. Giving a picture collage doesn't even need a special occasion.
These Family Personalized Photo Presents are simple but meaningful wedding day groomsmen gifts that convey a great deal. Only two things remain: change your surname and send in a family picture.
22. Sleek Travel Tumblers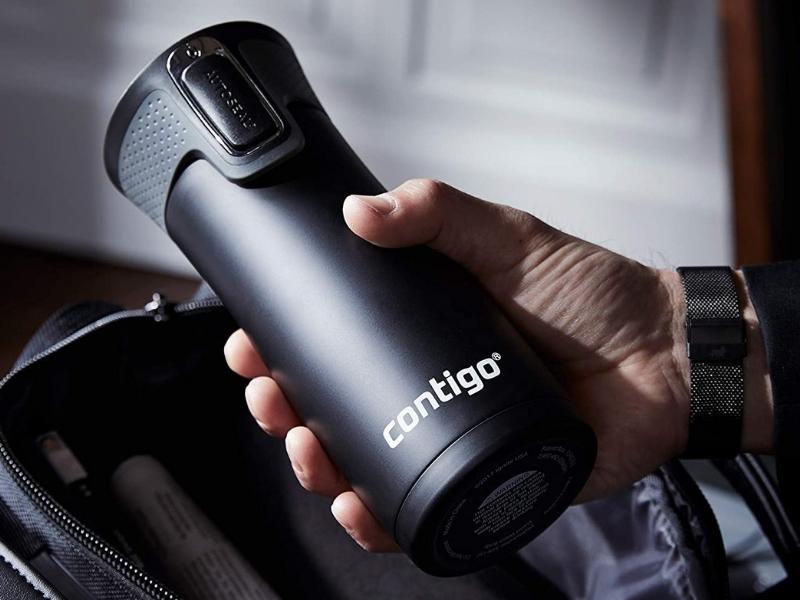 Outdoor enthusiasts may enjoy just about everything. The brand's stainless steel tumblers, on the other hand, are simply unbeatable. If you're looking for a coffee or beer mug, these gifts for my groomsmen are great options. Personalize the double-wall insulation with a slogan or monogram for an extra unique finishing touch.
23. Baseball Caps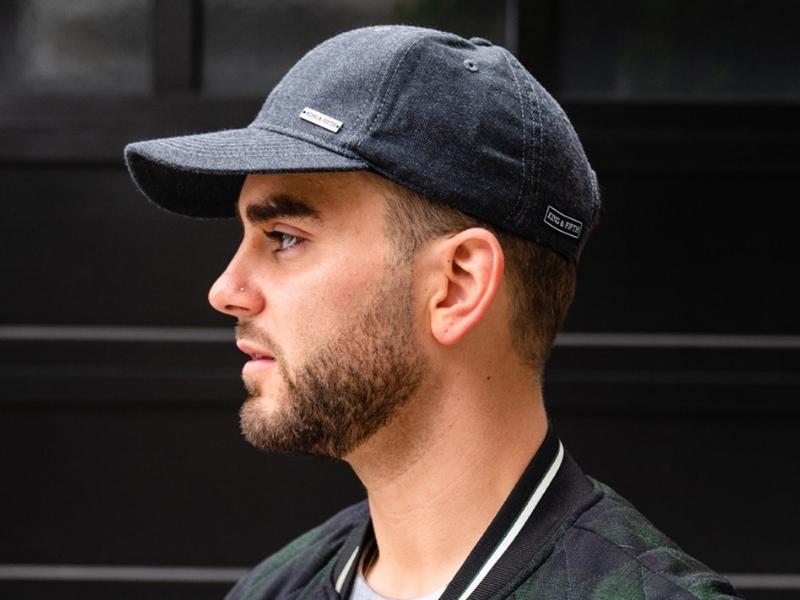 For your wedding party, have everyone wear the same color baseball caps. Your groomsmen's home states or the college they attended may be embroidered on these caps, making them a subtle reminder of their special day.
24. Fishing-Themed Camping Mugs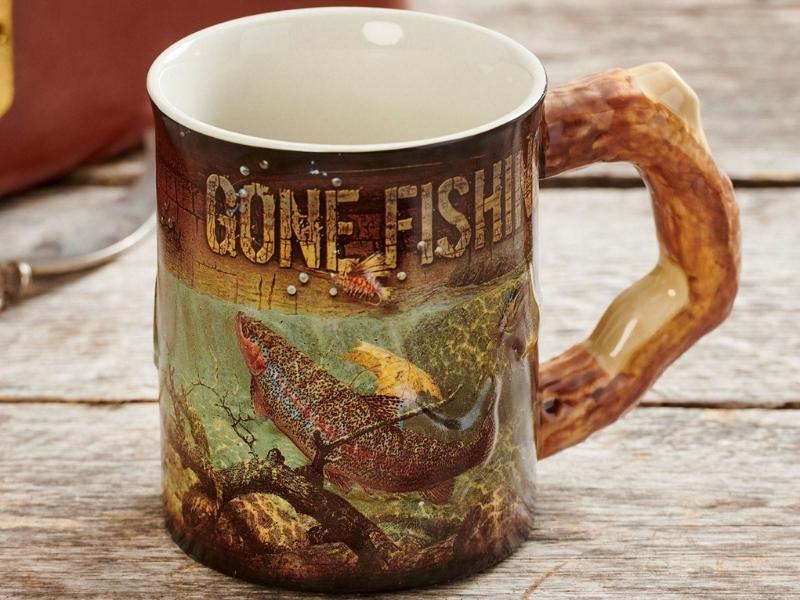 Wedding gifts for groomsmen don't have to be difficult to come by. For each individual, choose something that expresses your unique connection with them. This fish-patterned camping mug is a fun way to commemorate your connection with any of your fishing buddies. They can take it to the lake with them next time since it's portable and strong. It can become a meaningful personalized wedding gift if you want customize what related to your friend.
25. Handy Pocket Socks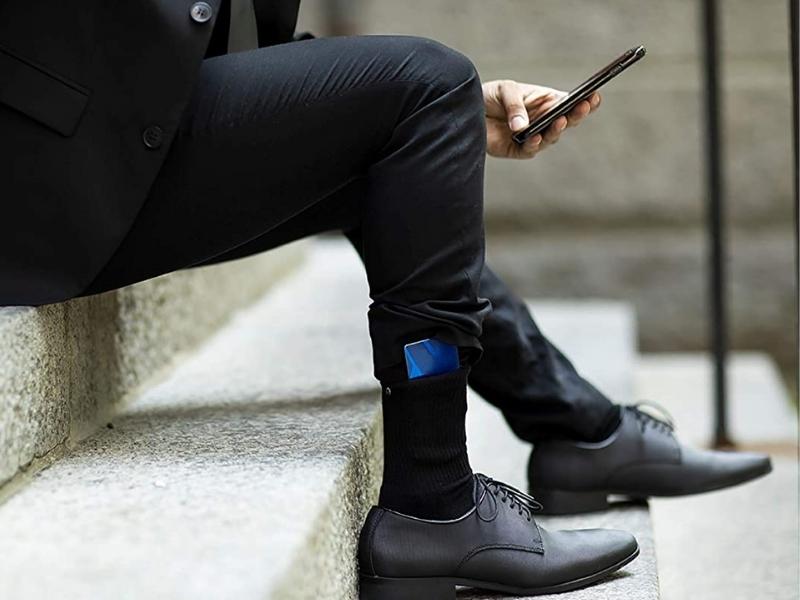 One-of-a-kind groomsmen sock ideas are the ultimate practical present, taking the concept of practicality to a whole new level. There's a secure zip-up pocket on the side of one of the socks. They may keep their credit cards, cash, and keys in there without having to worry about a wallet bulging out from under them. Reinforced ribbed material prevents the socks from slipping down.
26. Fancy Monogrammed Scarves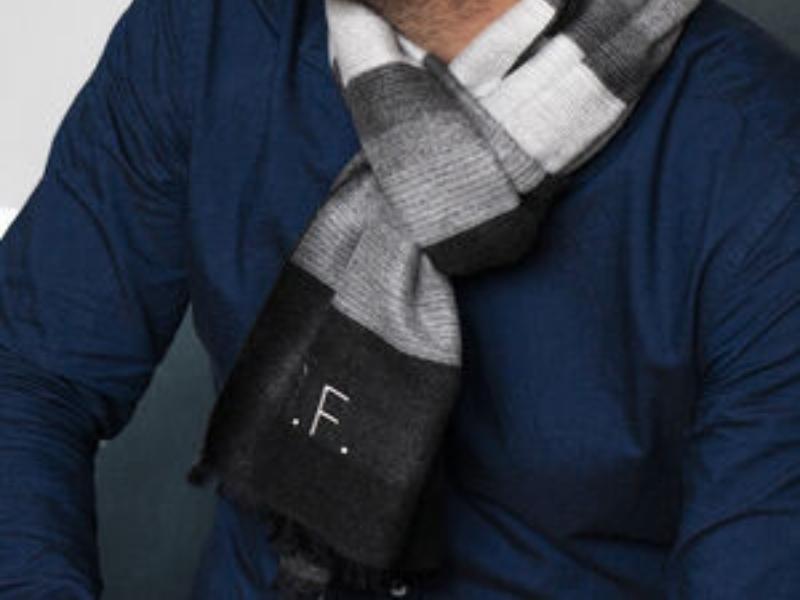 In search of a new set of dressers? With identical scarves engraved with leather tags bearing each groomsman's initials, you may express your gratitude to your groomsmen in style. With its plush lambswool material, it is one of the best groomsmen gifts. If your wedding is taking place in the dead of winter, this is very appropriate.
27. Custom Cufflinks for Groomsmen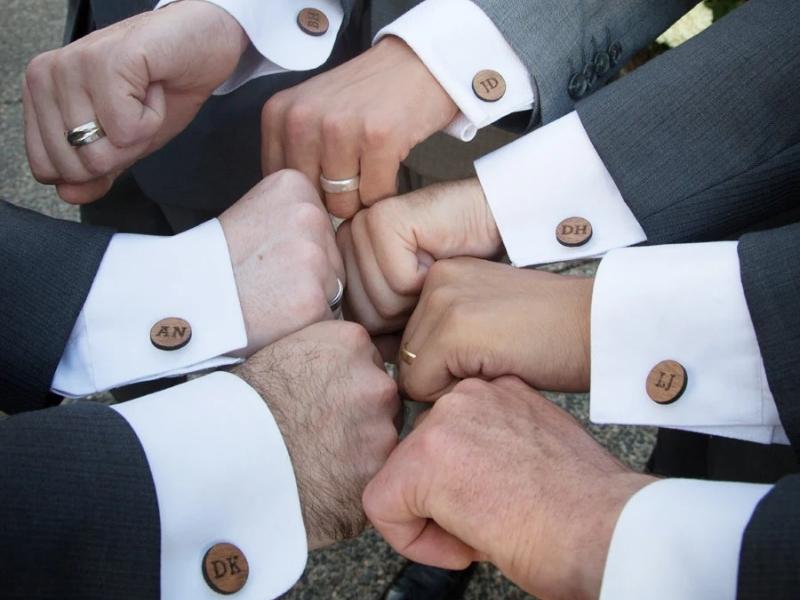 Looking for cheap groomsmen proposal ideas? Rustic brass cuff links with walnut inlay and a gunmetal gray finish are a favorite of ours. Your groomsmen's formalwear will look sharp with them, and the engraving adds a personal touch.
28. Themed Gift Boxes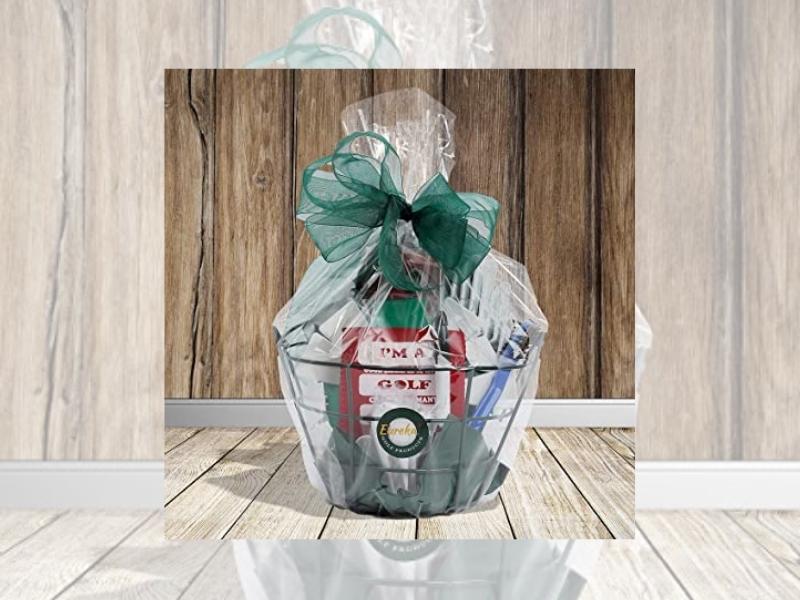 Golf ball-themed travel mug, golf ball-themed socks, needlepoint key chain, and a putter bottle opener are all included in this amusing groomsmen golf package. What if you're not in the market for a new set of clubs? Another one of our favorites is the Camping gift package.
29. Wood Money Clip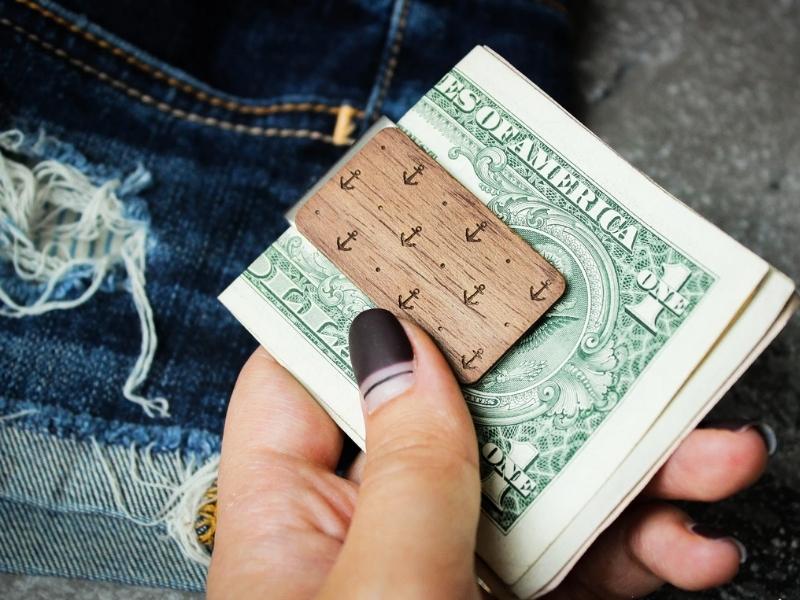 From giving you a memorable bachelorette party to putting your wedding day on their calendars, your friends deserve something special. The classic groomsmen gift has been given a unique twist with this resin wood money clip.
It's one of the best man gifts from groom to anybody who enjoys fishing, surfing, or swimming because of its dark and aqua blue hues. Every time your groomsman pulls it out of his pocket, he'll be amazed by its beauty and functionality.
30. Sentimental Wristwatches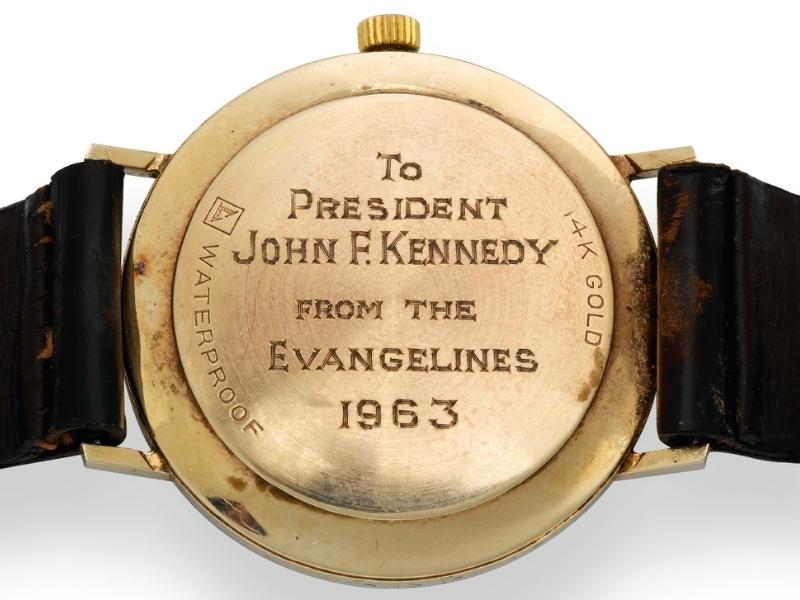 Whether it's a conventional pocket watch or a rustic wristwatch like this one, a timepiece is always the best groomsmen gift I ever got. You may have your groomsmen's names, initials, and the date of the wedding engraved on a wooden watch. In addition to the time, the face also displays the date and the day of the week.
31. Metal Valet Tray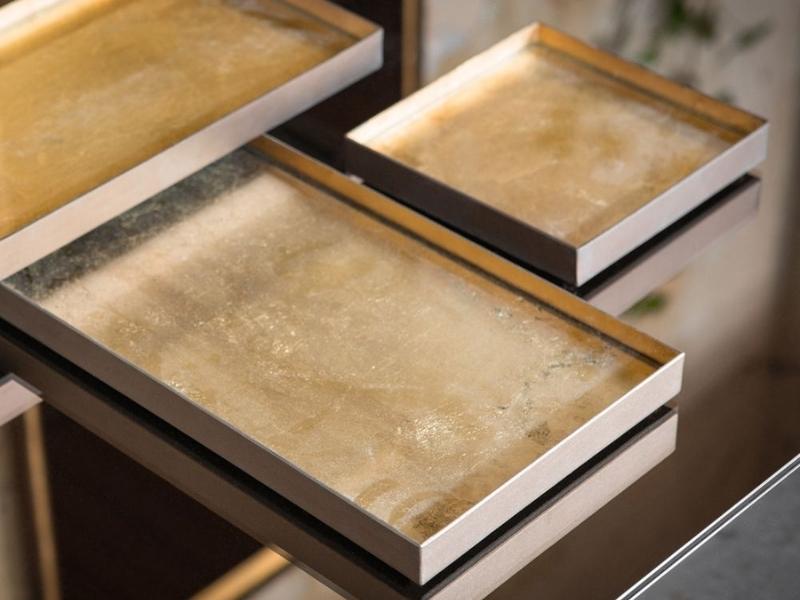 For those of you who've grown older, the necessity of organization has become clearer. Your groomsmen will be able to keep their daily essentials organized, close to their bedroom or at their workplace, and in flair and panache, with leather wireless charging valet tray.
32. Passport Wallet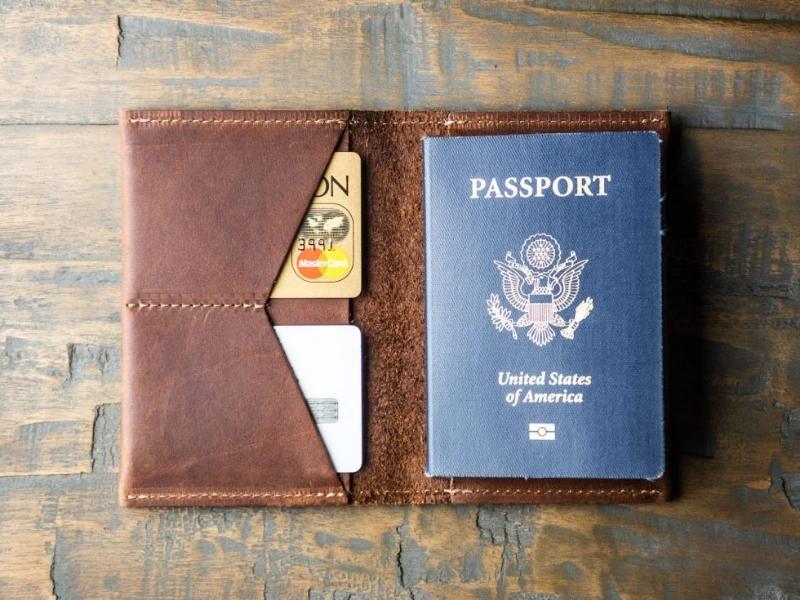 Are you making plans to do anything specific? This passport wallet will let you arrive in elegance, no matter where your journey takes you. Those top groomsmen gifts are becoming more trendy this year.
33. Engraved Pocket Watch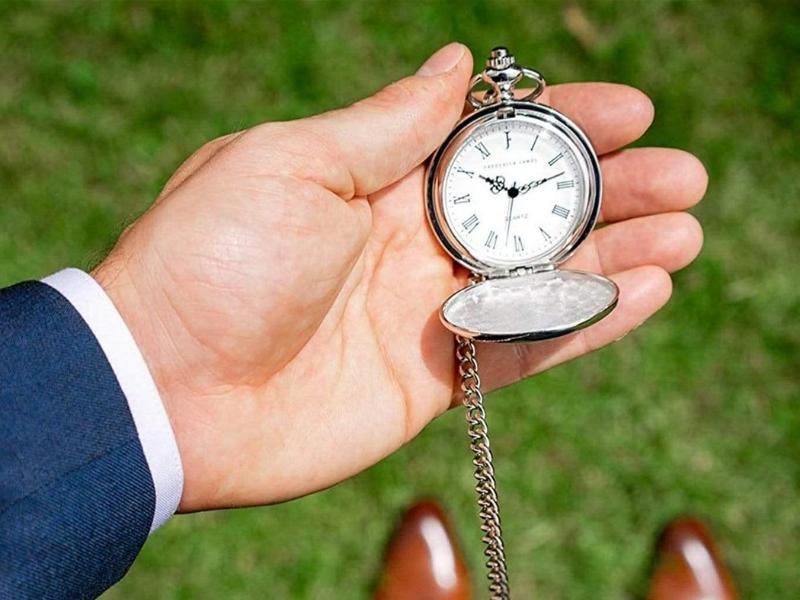 Keepsake wedding gifts for groomsmen are always appreciated. You may buy these individually or in bigger sets for your complete staff to have their names etched on the top.
Should Everyone Get the Same Be My Groomsman Gift?
It's not always the case! What if you want to make it more personal? We recommend getting different groomsmen gifts for each member of your family based on shared memories or hobbies? You could acquire a unique gift for each family member that corresponds to a shared experience or activity you have with that person.
Read more:
In the end, what you pick for wedding gifts for groomsmen is more important than how much you spend. Everyone may purchase the same old thing, but Oh Canvas gives you the list above to find you the most innovative gift ideas to avoid receiving boring presents from your groomsmen.