Regardless of how often you see each other or how close you are, finding the perfect Christmas gift for sister can be challenging. Sisters make great companions and accomplices. They are always there to lend a hand, cheer you on, and give you sound advice. Sisters are there for you whether you're feeling down, up, furious, or happy. The "best of" lists from Oh Canvas that have gone viral this year are ones that she will enjoy and find useful. These are the kind of gifts for sister on Christmas she will remember and cherish for a long time.
Personalized Gifts For Christmas She'll Cherish Forever
1. Candle Custom Fragrance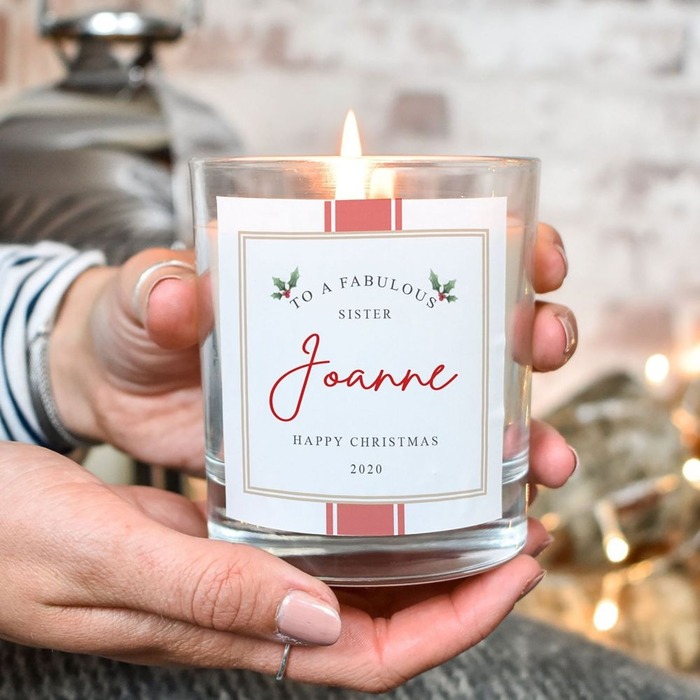 This holiday season, treat the special sister in your life to a present she'll truly appreciate. This scented candle can be personalized with any message or design you like, making it a truly unexpected and lovely Christmas gift for sister she won't find anywhere else.
2. Photo Song 3D LED Night Lamp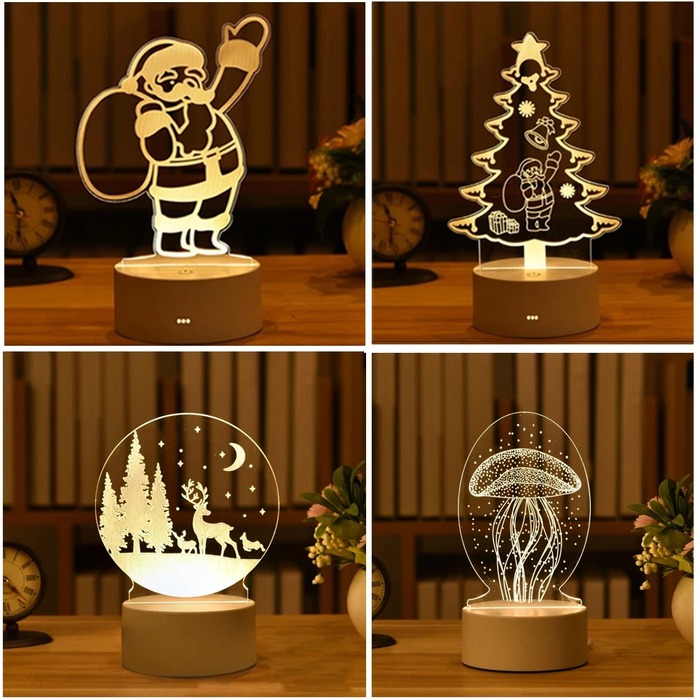 Do you find the perfect gift for your teen sister? When the winter holidays are drawing near, the most thoughtful one among Christmas gifts for sister you can get is this Custom Photo Song 3D LED Night Lamp. This present is for your whole family or just one member who is merry and unique in some way.
3. Sister Keychain
Such a thoughtful present for the younger sibling who just tied the knot or completed their education. The Sister Keychain is an adorable and unique present for your sister and will be an everlasting memento of great significance. Among all the other Christmas gifts for siblings, this unique gift is by far the most original and exciting.
4. The Ultimate Necklace Set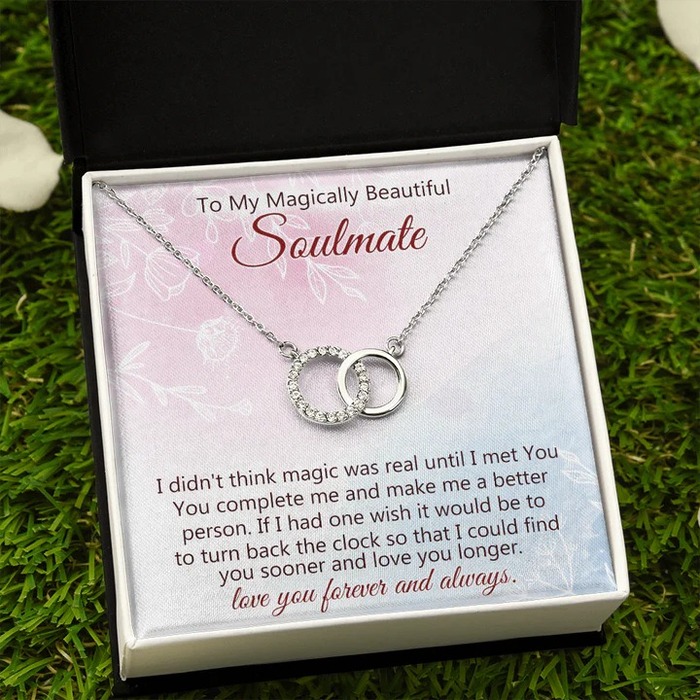 Your stylish sister will really enjoy this necklace. Put it on for a fantastic look, and always have it handy! This one is for you or the person you're buying it for, and it's made of white gold. It's the perfect gift for sister for Christmas since it represents everything she exemplifies: innocence, purity, thought, feeling, and character. Giving your sister or any other special lady in your life the Perfect Pair Necklace is a surefire way to make her day.
5. Sister Christmas Canvas Print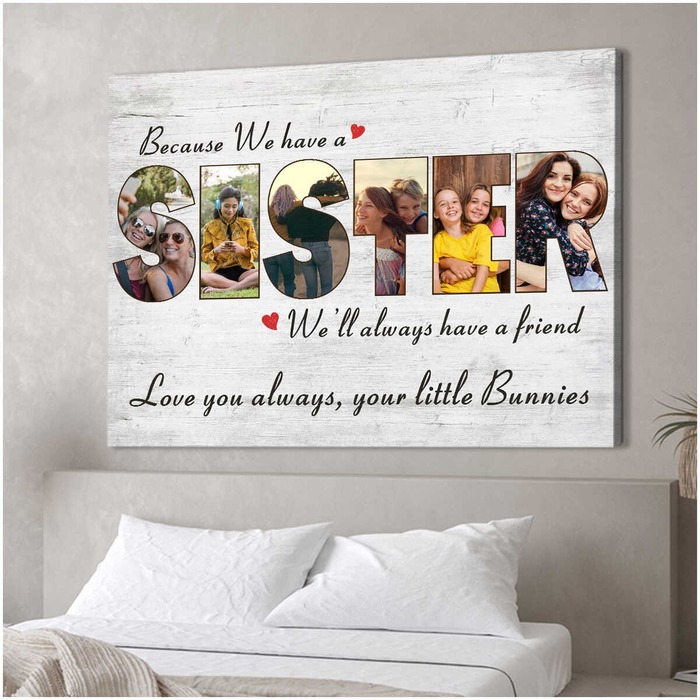 The canvas's rustic beauty gives it a sophisticated look. Create a unique keepsake for the sister you cherish the most by adding a personal touch to your textured canvas. It was made as a Christmas gift for sister to hang on the wall. If you want to make the most of this present, it's best to display it prominently so you can admire it daily.
6. Photo Collage Display Frame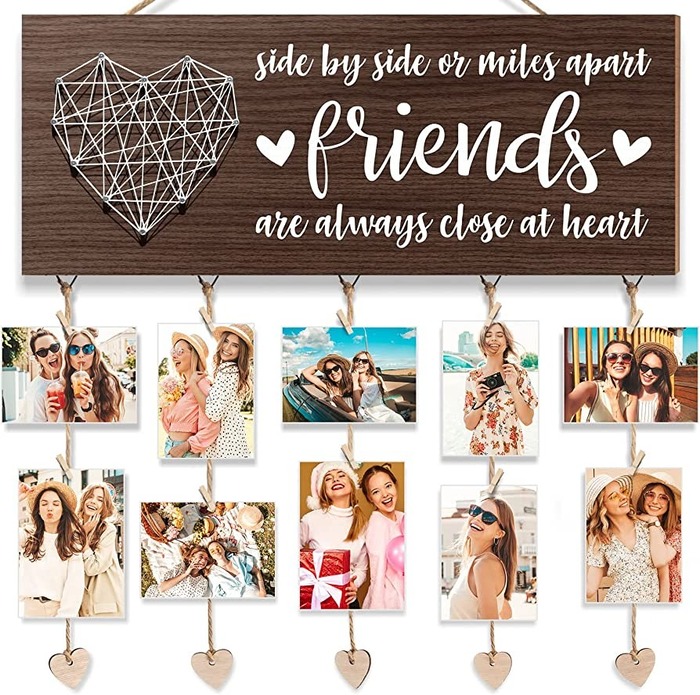 You may use this frame anywhere—in the living room, bedroom, dining room, office, etc. In addition to making you look more presentable to your loved ones, it can easily accommodate any photo. Hanging this gift for sister for Christmas couldn't be simpler, thanks to the included ropes, back sawtooth hangers, and triangular hooks. The best friend gift for sister is this wooden hanging board with a cute and excellent decoration sign, which may be hung anywhere in the home to serve as a reminder of the joy shared by yours.
7. Sisterly Photo Canvas Print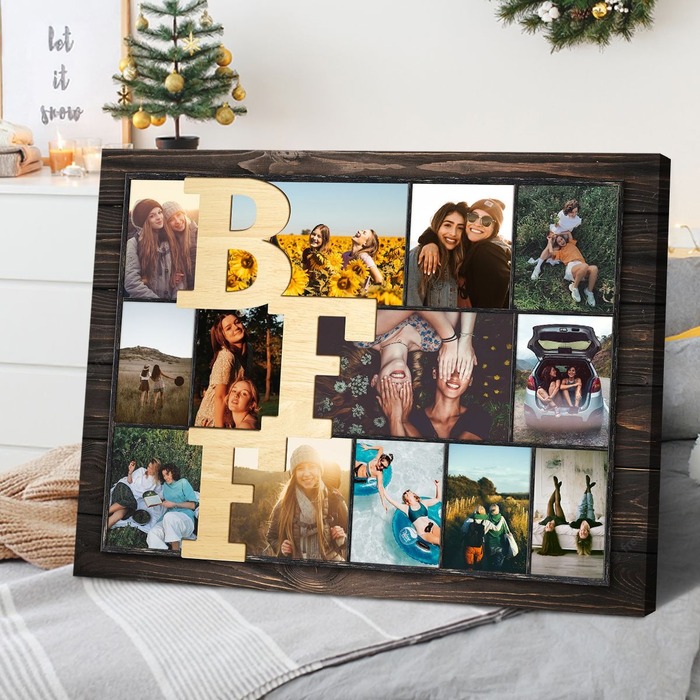 The love that exists inside a family is a very holy sensation. When it comes to showing affection, no two people are the same; each has their own unique method of doing it. These are unique, meaningful Christmas gifts for sister or any other special occasion. For a sister who appreciates originality and style, consider this elegant print. It's personalized with your lovely photos with the best memories.
8. Gift Tiles You Can Personalize
That would be a great present for a loved one. They may put it on display for all to see, and everyone will be smiling after hearing that. Sending your loved ones a thoughtful gift filled with lovely feelings is a great way to show them how much they mean to you. These are the most creative and enjoyable gifts for sister on Christmas to show your affection for her while also making her happy.
9. "To my best sister" Canvas Print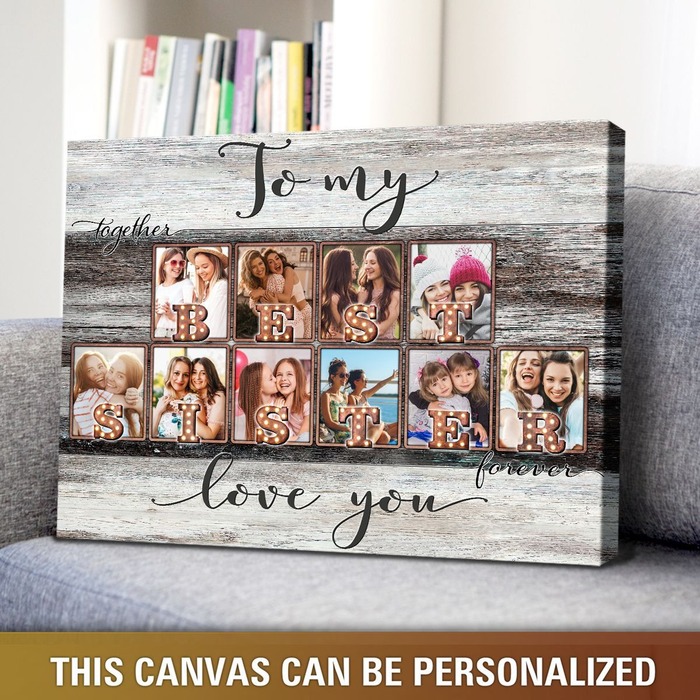 In what ways may you celebrate your longstanding friendship with the best sister? Instead of flowers, perhaps you could receive a print of this sweet memorial photo collage you put together of all your greatest moments. Let your sister know how much you love her with this personalized canvas wall art. This is a thoughtful Christmas gift for sister, who is moving apart for an extended period, such as to attend college or begin a new job.
>>> Recommend reading: 50 Meaningful Christmas Gift Ideas For Mom To Brighten Her Day
Christmas Ornaments For Sister – Stunning and Elegant Holiday
10. Great Christmas acrylic ornament "Sister Forever"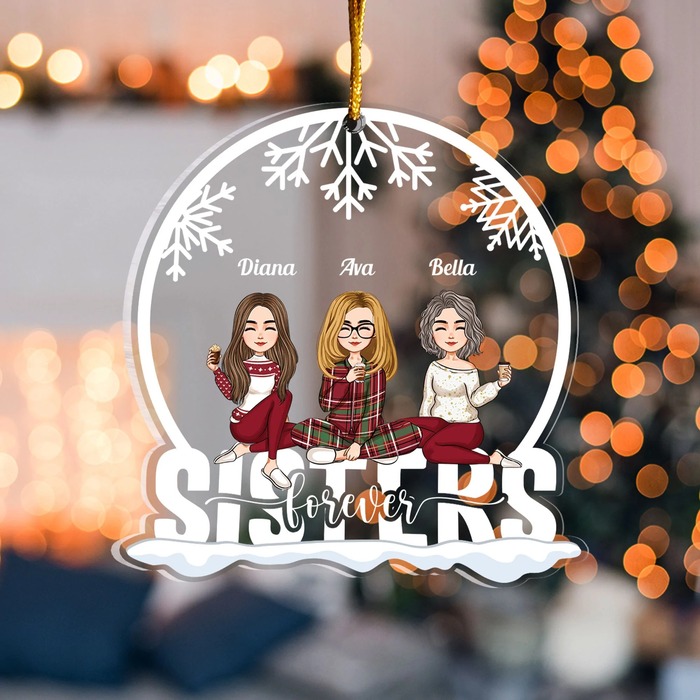 This acrylic ornament would look great on your holiday tree this year. You get to design the perfect gift for sister for Christmas, with this charming ornament with clear acrylic and a custom graphic photo. This beautiful ornament is the perfect way to remind them that all they need is you during the holiday season.
11. "The Love Between Us" Christmas Ornament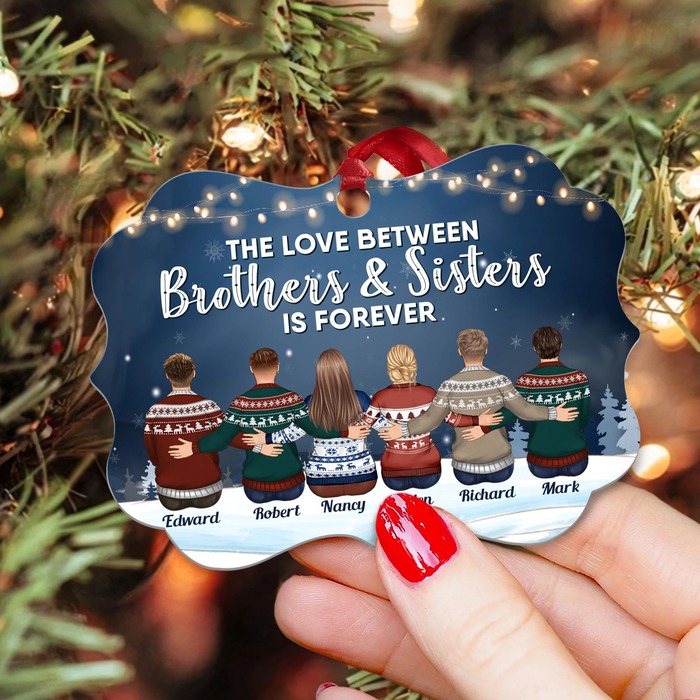 The love of the family heart is a lovely and unique item that may be given as a gift or displayed with pride as a reminder of special occasions. When it comes to some lovely Christmas gifts for sister to show your close connection, this one is the ideal little thing she might love.
12. Rounded Wooden Family Logo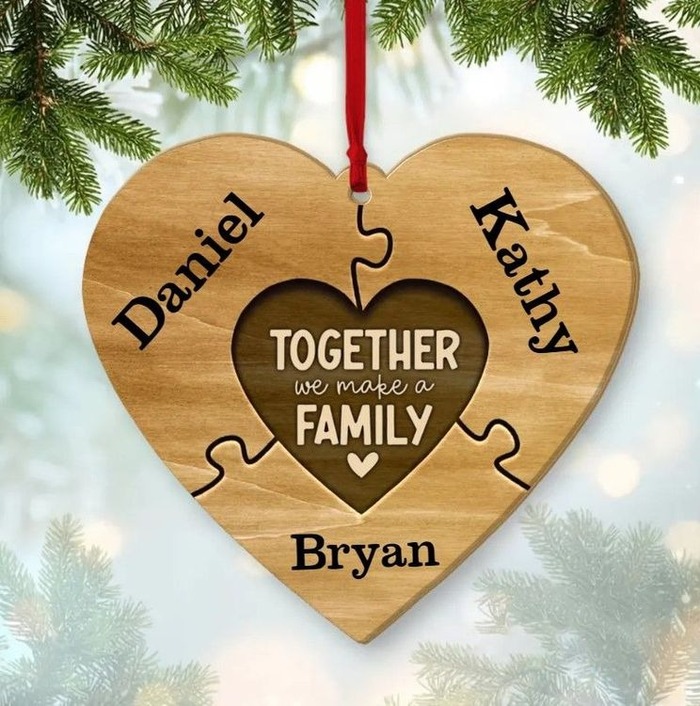 Whether for Christmas or another occasion, shopping for loved ones may be a hassle. There is no better choice of unique gifts for sisters than one that facilitates quality time with loved ones or honors the bonds that bind family members. Give her this ornament, and she can display it on the Christmas tree to enhance the holiday beauty.
13. Message of Love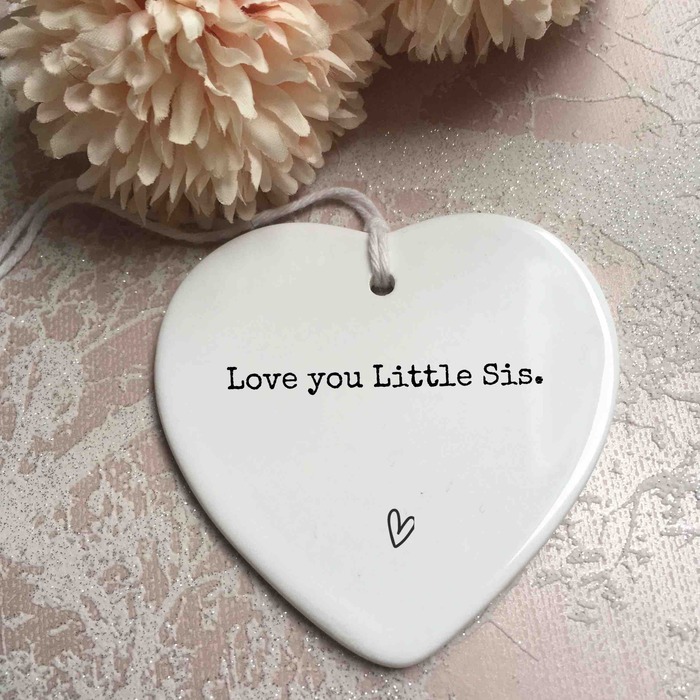 You can't go wrong with this keepsake as a fun gift for your sister on this holiday. This beautiful heart souvenir will surely put a smile on the face of the recipient. If you are hesitant to say love to her, let this ornament gift for sister for Christmas help you do it. Adding a personal touch, like having an ornament made specifically for you, can transform a great gift into a treasured keepsake.
14. Christmas Decorations With Your Name On It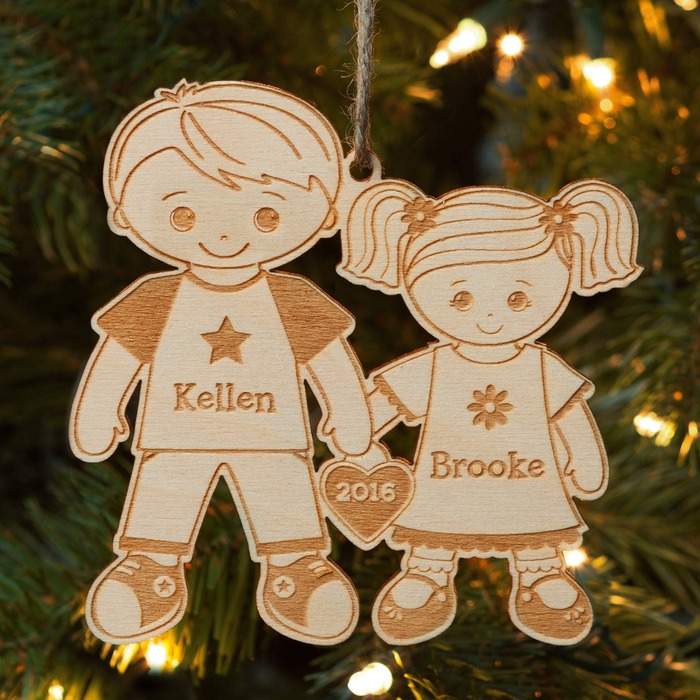 You can take your enthusiasm for music with you everywhere you go, thanks to these exquisitely designed ornaments. Giving someone a personalized ornament is a great way to commemorate a landmark or a joyous event. Adding a personal touch with a personalized ornament may take a Christmas gift for sister from generic to something the recipient will cherish forever.
15. The ornament symbolizes a close friendship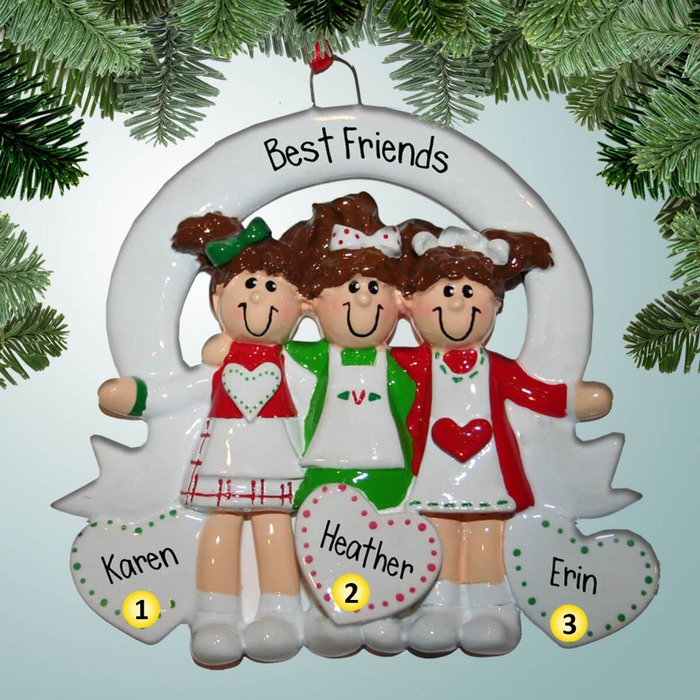 Any woman would be overjoyed to receive this figurine ornament as a perfect present for sister for Christmas. Since you share so much in common, these have been written on hearts. Make a personalized Christmas ornament that's as unique as you are by selecting images, a haircut, hair color, skin tone, a quote, and a name.
>>> Recommend reading: 45 Special Christmas Gifts For Sister-In-Law In 2023 Holiday
Homemade Christmas Gift Ideas
16. Sisterly Gifts Gift Set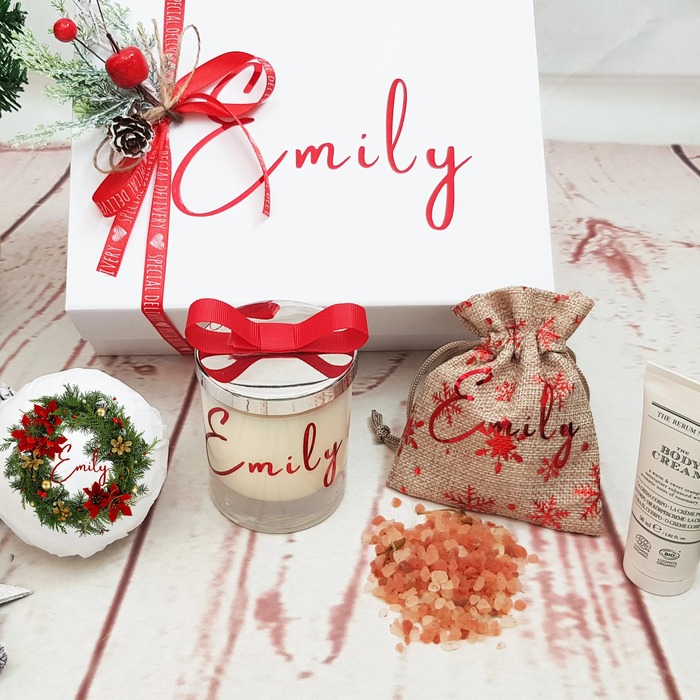 A sister is a member of the family to whom one will go to any extent to show love and support. You're bound to love and cherish your sister and her loved ones if you have one. Even if she can't be physically present for every adversity, you can count on her to be there for you. This gift box includes a scented candle, a Christmas mug, and a lovely tumble that will amaze every kind of sister. Therefore, a little sister in your life will appreciate everything in this Christmas gift for sister.
17. Confetti Garlands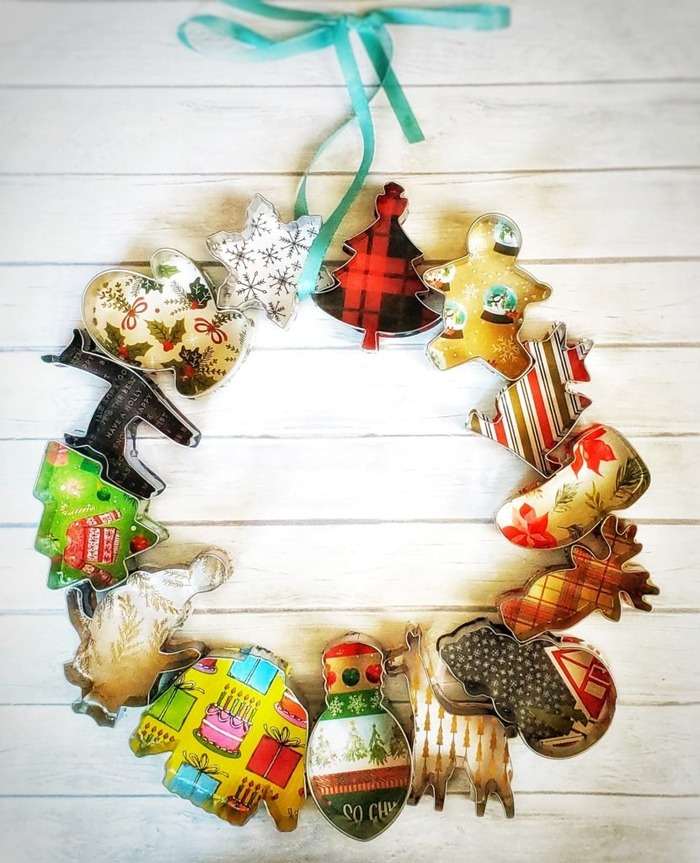 There is a good chance that you have a few additional Christmas cookie cutters hanging around. Connect them with a red ribbon to form a circle, then decorate the circle with evergreen sprigs to make it appropriate for the holiday! This is such an easy and great gift for sister for Christmas that anyone can do it.
18. Clear Glass Ornaments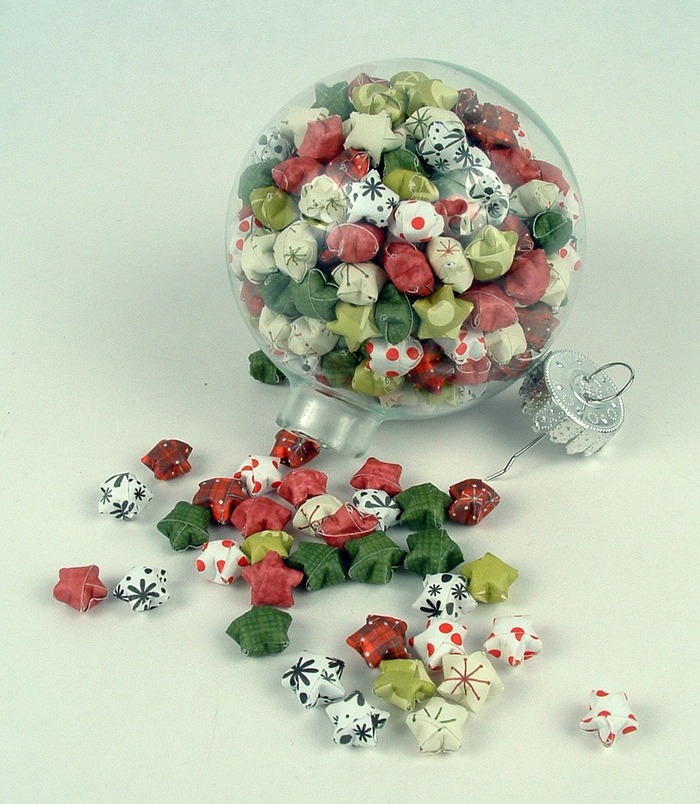 These glass ornaments are great Christmas gifts for any woman who keeps giving year after year. You may put all sorts of things in the orbs, such as bath salts, hot chocolate mix, sprinkles, and more. You can also make a set out of things compatible with one another, such as ingredients for baking.
19. Festive Assortment
Traditional at Christmas, potpourri spreads the comforting aromas of the holiday throughout a home. Jars of potpourri are a colorful and visually appealing decoration. It's as simple as opening the jar, slicing the orange, and tossing everything else from the jar into a pot to simmer. Your home will have a wonderful, festive aroma. You may build your own at home and make the Christmas gift for sister even more memorable.
20. Crafting a DIY Hexagonal Jewelry Stand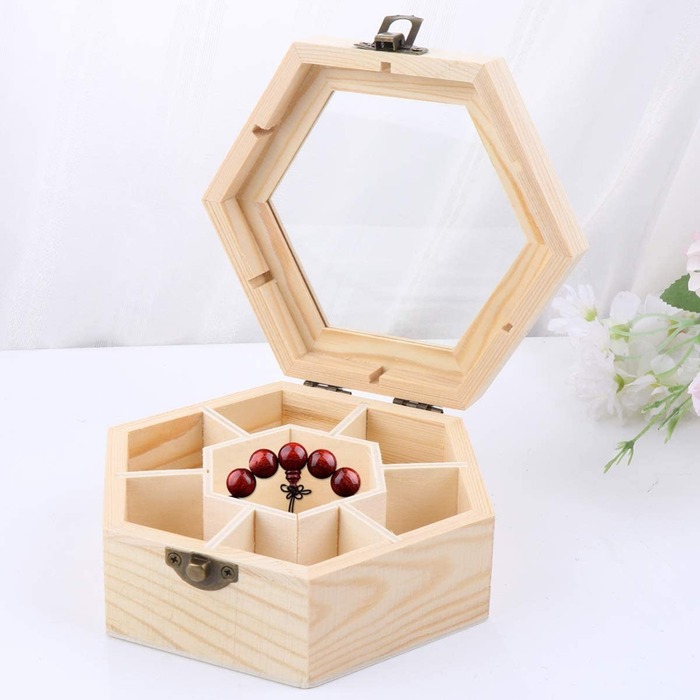 Why don't you give her handmade jewelry stands as the best gift ideas for sisters on Christmas? Create unique patterns on geometric trays using your Cricut machine to cut them out. They are versatile and can be used to store jewelry, keys, and other tiny objects that the recipient of your present frequently misplaces.
21. Handmade Gift Fruit Baskets
Do you have a buddy who is looking for creative storage solutions? These do-it-yourself Christmas gifts for siblings are the ultimate solution to any problem! To make it a more complete present, add wine and chocolates. This great basket is also a decorative addition to her kitchen for Christmas.
22. Penguin Family Ornament
This is the ideal holiday decoration for everyone in your family or circle of friends. This laser-cut penguin photo is a wonderful way to display the family's progress over the past year. Greetings at the iceberg's tip can be altered, and you can adjust the number of adults and children who appear.
>>> Recommend reading: 37 Christmas Gift Ideas For Mother In Law With Her Unique Taste
Funny Christmas Gifts For Sister
23. Customized Holiday Stocking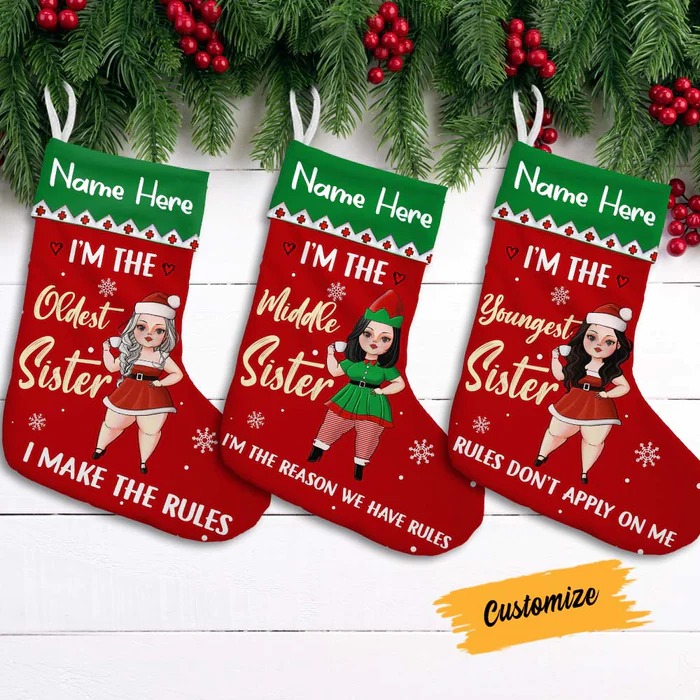 This season, give the one you love the best gift possible. Embroidered with the recipient's name, this Christmas gift for sister is a kind present. This white Christmas stocking with your embroidered holiday greeting will bring the recipient joy. You can pick from a variety of hues.
24. Gift for the Parents of Pets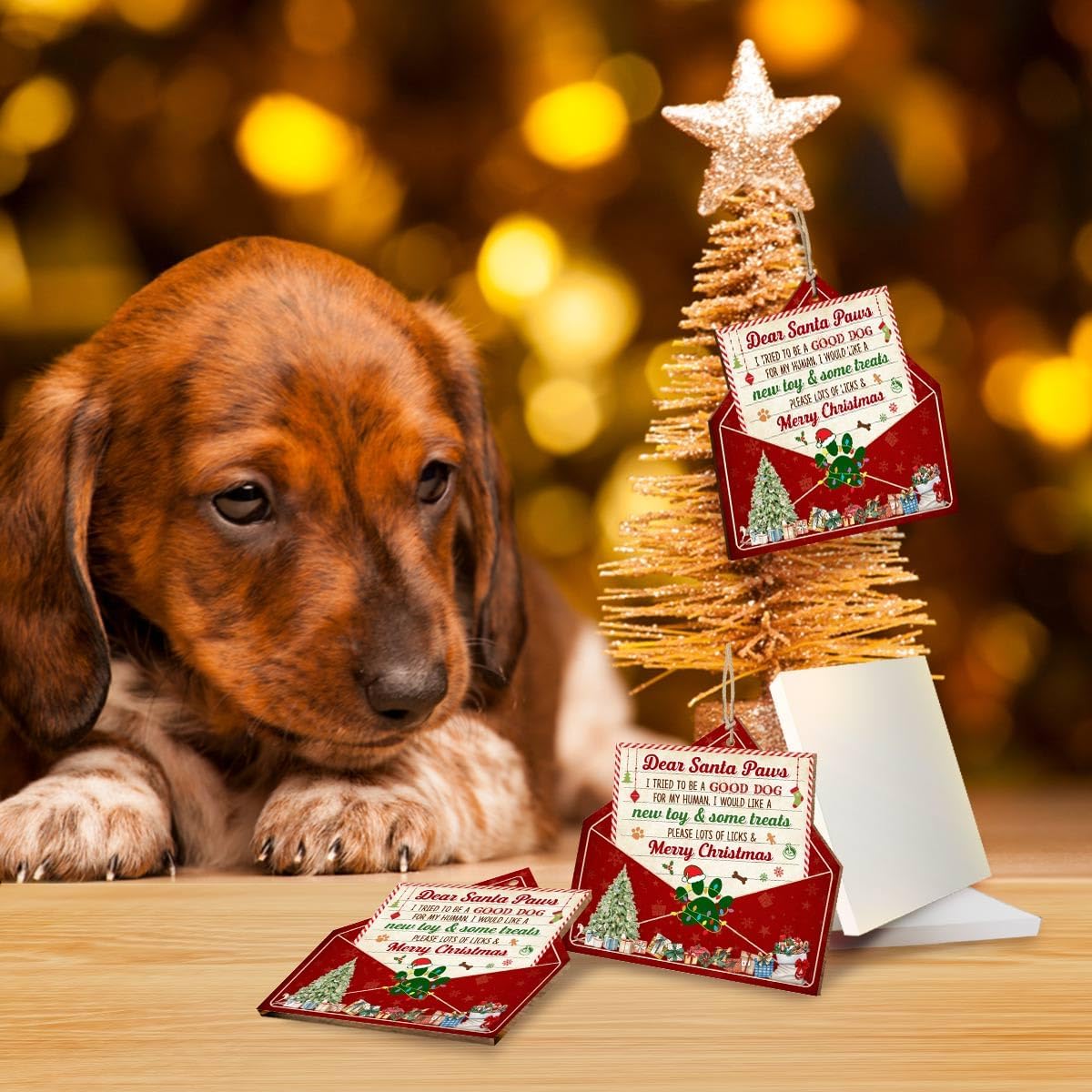 This traditional pet photo ornament is the perfect gift for big sister for Christmas if they just brought home a new four-legged friend. This ornament is a delightful addition to her tree, taking the form of a funny letter from a dog to Santa Claus. The intricate detailing captures the essence of a playful canine spirit, making it a heartwarming and humorous tribute to our beloved four-legged friends. This unique present captures the spirit of the holiday season with its humorous twist while also honoring the unconditional love and loyal companionship that dogs provide.
25. Ugly Christmas Sweater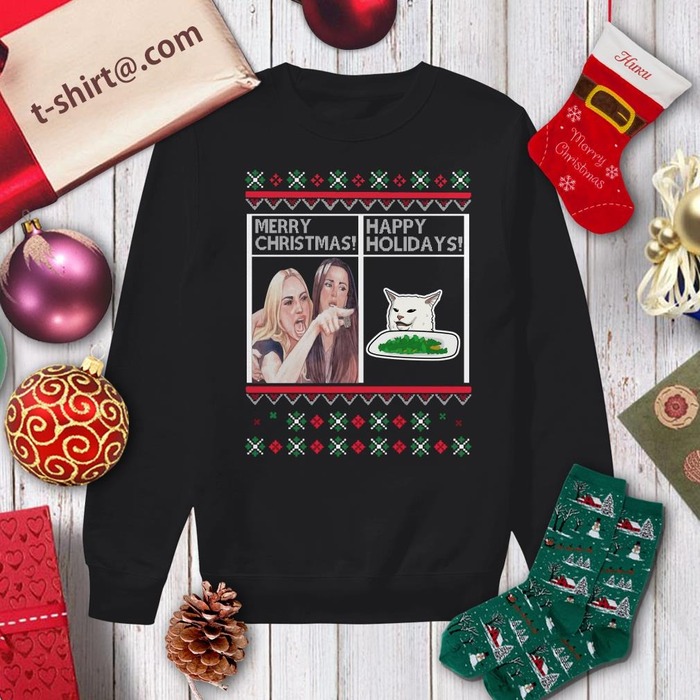 These days, Ugly Sweater Parties are all the rage, and rightfully so. They keep each other on their toes with humorous antics and intense rivalry. Get one of these customized sweatshirts, and you'll be in the running for Ugliest, with a hilarious photobomb printed on the front.
26. Nick Cage Ornament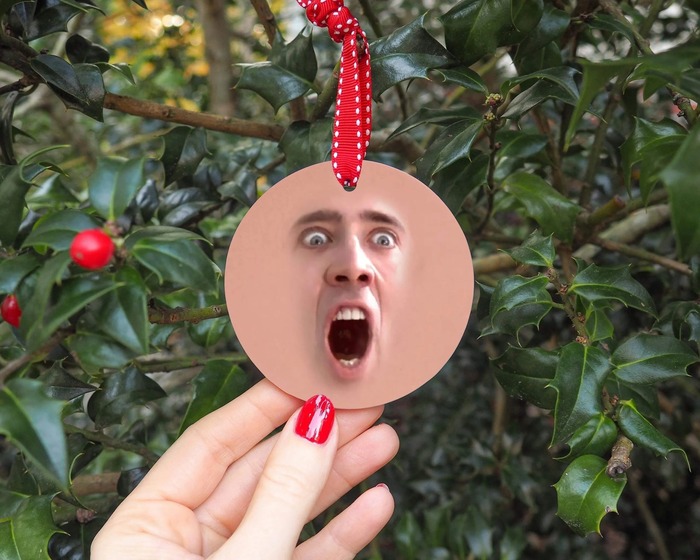 These incredibly terrible Nicolas Cage ornaments should be on every tree, not just the nice ones. Every guest will be overjoyed to discover this gem among the adorable cherub angels, the treasured set of Nutcrackers, and the bauble commemorating the happy couple's first Christmas together in 1997. Especially if your sister is a green thumb, she will treasure this Xmas gift for a long time.
27. Funny Witty Refrigerator Magnets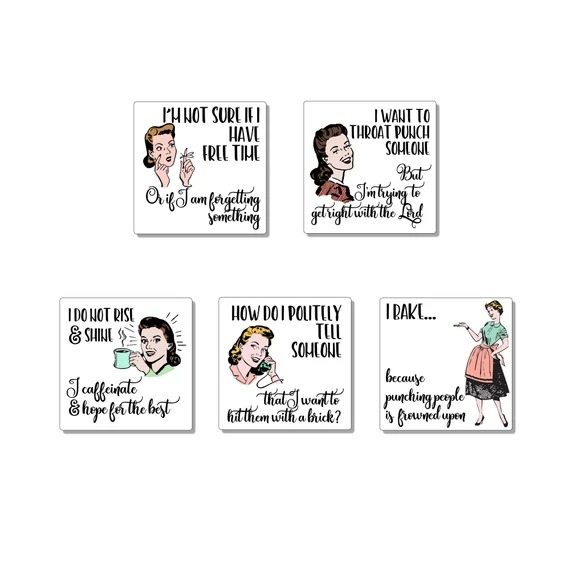 With these vintage-style Christmas gifts for sister, she can instantly give her kitchen a cool, anti-housewife atmosphere. Every one of them will make her smile, and they'll look cute as they hold up pictures of the grandchildren, lists of chores, and shopping lists.
28. Holiday Lamp with a Leg Tale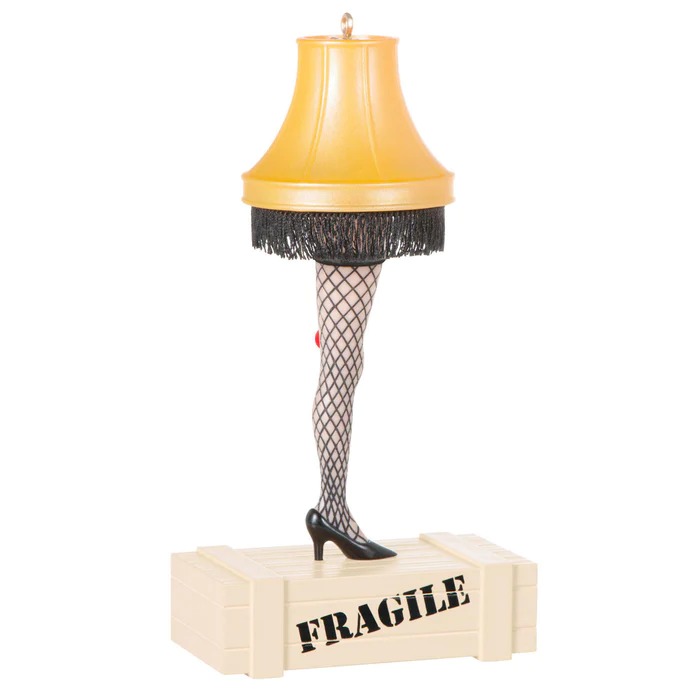 Among our funny gifts for sister on Christmas, this leg lamp is weird yet charming. This leg lamp has all the peculiarities, from the butt cheek to the fat thigh and the knobby knee. It has a provocative fishnet stocking up to the thighs, a sophisticated stiletto heel, and a gallery shade with fringed edges.
29. Santa Stocking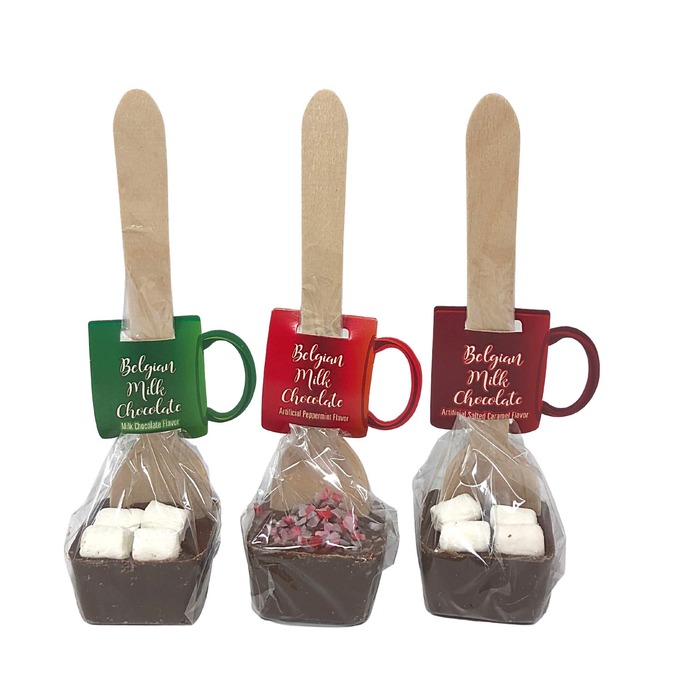 You've been saying this for a long time, but now it's time to actually do it. Having been given the seal of approval by Santa Claus, this ultimate Christmas surprise of coal will cause them great shock, but we are confident that they will eventually laugh at their good fortune.
30. Spoons for molten chocolate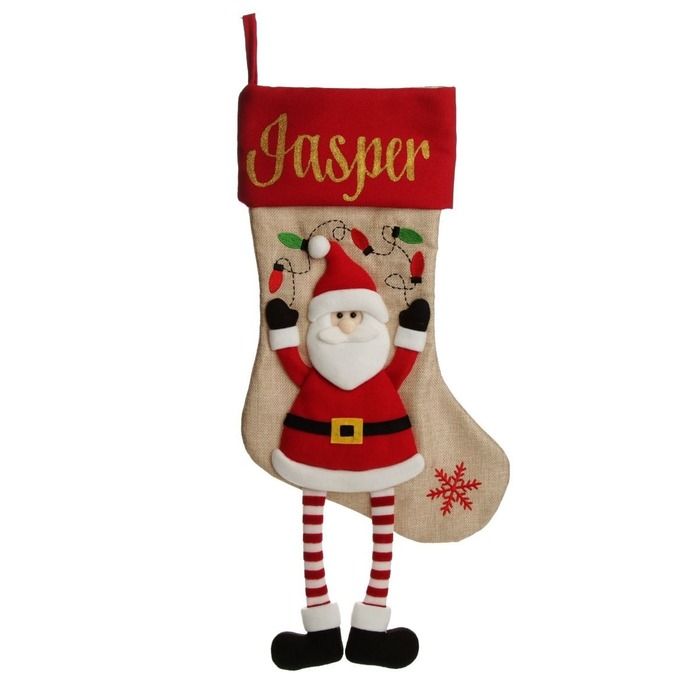 Gift her a set of fancy spoons for hot chocolate as a Christmas gift for sister to brighten her evenings. All she has to do is scald some water or milk, stir in the marshmallows, which are fashioned like snowflakes, and rest on a bed of creamy chocolate, which comes pre-attached to wooden sticks.
31. The Daily Zodiac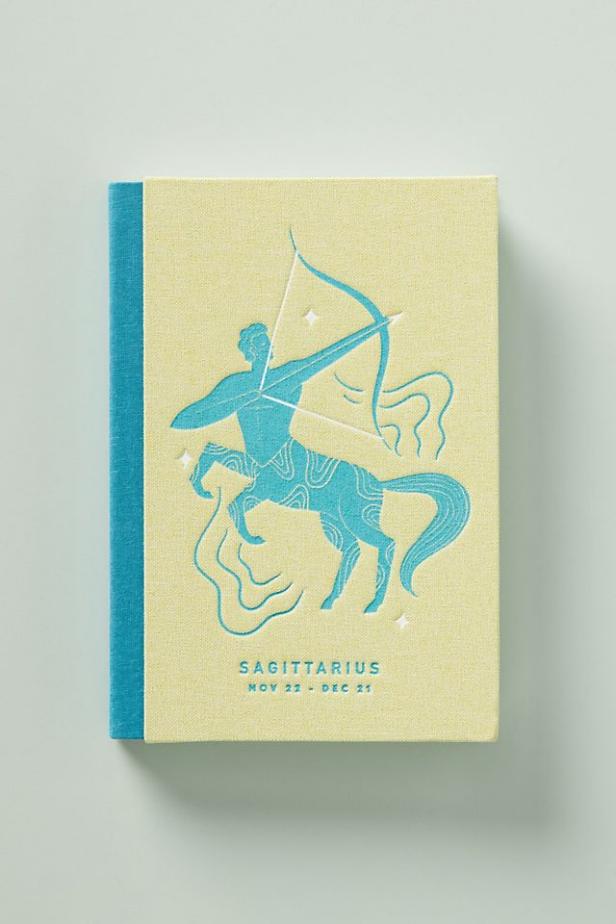 Give her a journal with a Zodiac cover so she can record her aspirations. The books are bound in colorful linen and engraved with signs corresponding to her zodiac sign. At this time next year, she can look back on the 240 blank pages she's filled out. She will appreciate this amazing gift if your sister is a bookworm.
More interesting ideas for the special holiday:
You probably have one of the oldest connections with your sister, and you can probably read her expressions like a book to know when she's not completely pleased with your decision. However, after you find the ideal Christmas gift for sister, you'll achieve hero status for the entire year, earn influence at the next family gathering, and put an end to the age-old sibling rivalry.