Sometimes, looking for some Christmas gift ideas for mother-in-law can make this holiday one of the most stressful times of the year. The Christmas holiday is meant to be when people spread joy and love to one another. Now, though, let's be honest with ourselves. These best gifts for your mother-in-law from Oh Canvas will surely be a hit with any recipient this holiday season.
Relaxation Christmas Gift Ideas For Mother-in-law
1. Lavender Pamper Relaxing Luxury Gift Set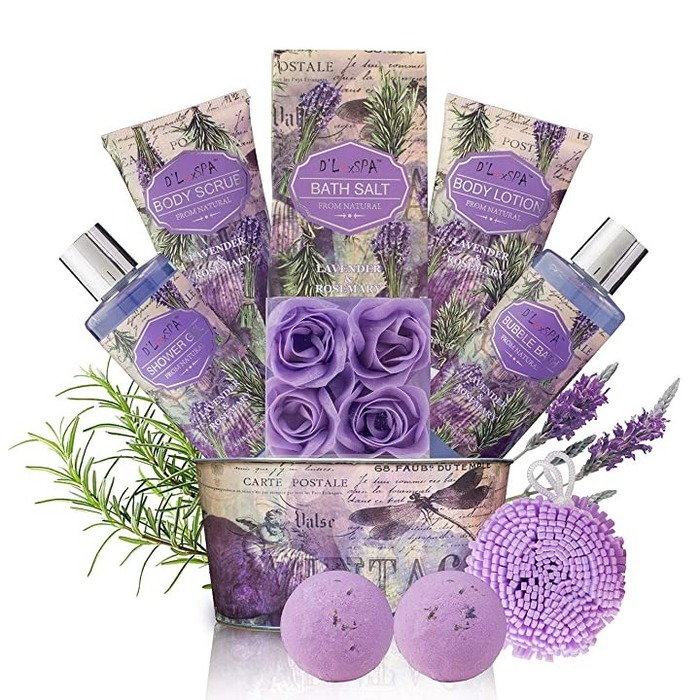 Allow your mother-in-law some much-needed relaxation. The essential oils of lavender are blended into the shower steamer, body oil, and soap bar included in this at-home spa set. After the stress of the holidays has subsided, she will appreciate this relaxing self-care set even more. So, taking this ideal present set for the best mother-in-law this Christmas is great.
2. Good Vibes Present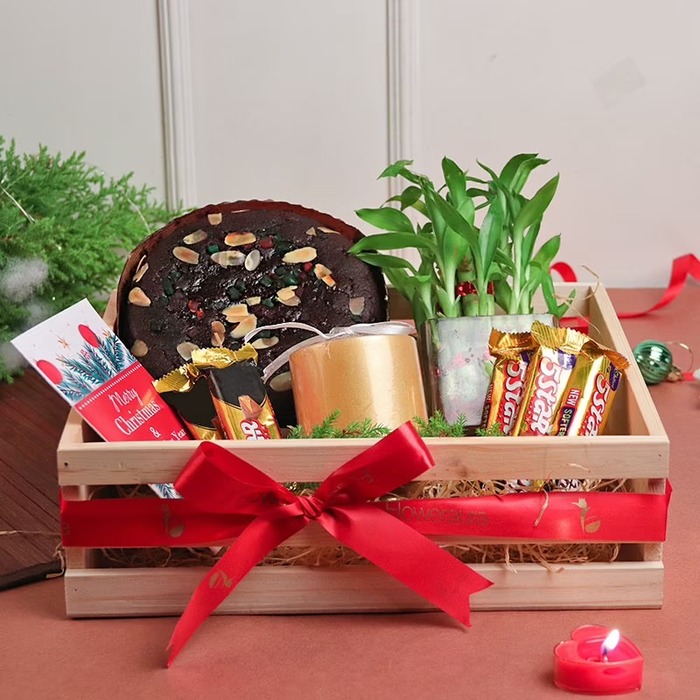 Let's give your mother-in-law a delightful and original natural soap gift basket. With this package, you can recreate the luxury of a cold winter day at the spa without leaving your house. This spa gift includes everything you need to create a relaxing atmosphere at home, from bath salt and a candle to a scented bath bomb and cotton towels.
3. Wooden Tub Tray Caddy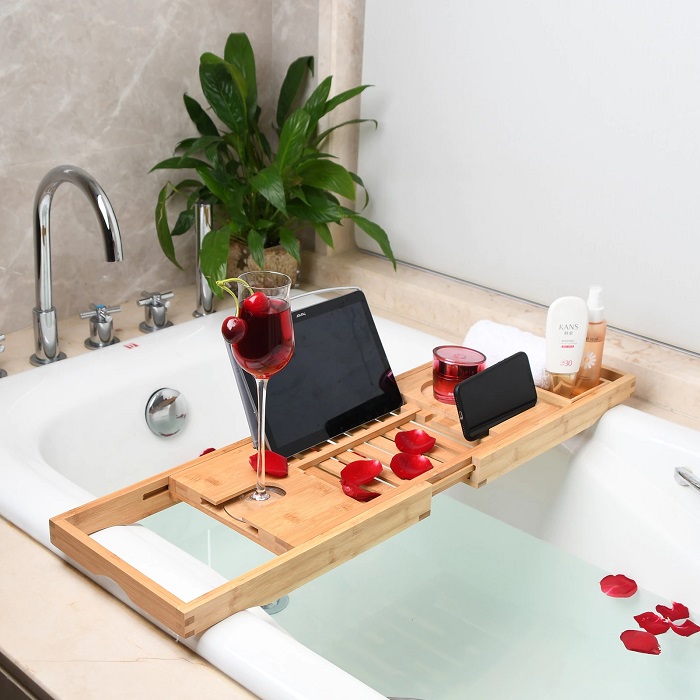 Taking some time out for self-care is something everyone should occasionally do. Get her this wooden tray to use as a caddy in the tub when she has time to relax and unwind with a warm bath. With oil bath bombs and a wine glass, you can help your future mother-in-law eliminate fatigue and sleep better.
4. One Line A Day Journal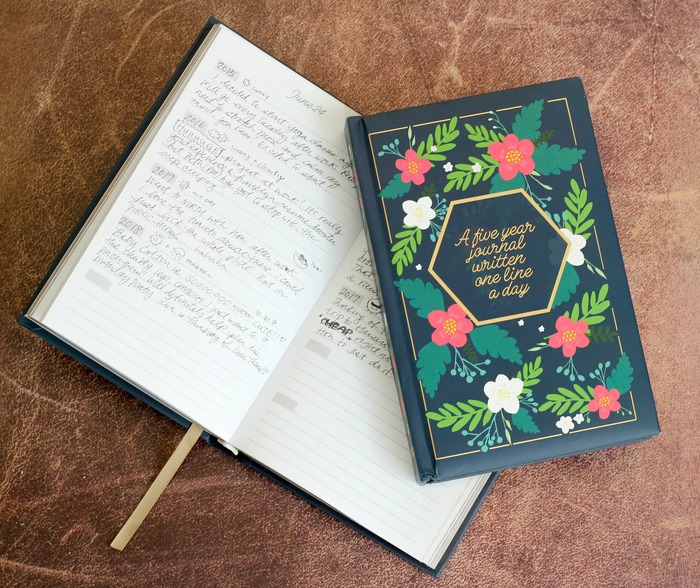 This is a clever option, especially if you are looking for some Christmas gift ideas for mother-in-law who has everything. One Line a Day is a gorgeous journal that encourages daily introspection with the promise of a blank page.
But that's not the end of it. Each page contains an entry for the five most recent years, allowing her to reflect on the growth she's experienced and the memories she's accumulated. She'll enjoy so much excitement that you'll most likely be rewarded with her delicious treats.
5. Flower Bath Bomb Gift Set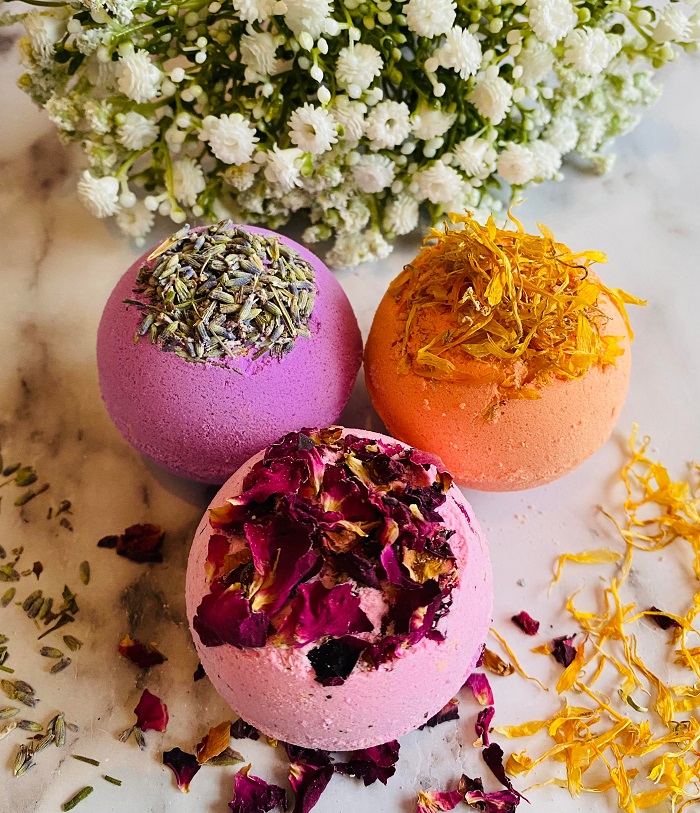 Organize your precious mementos in this flower soap box. You may assist her in feeling your love and appreciation by sending her these lovely mother-in-law gifts. Pick out the photo that means the most to you, put it in the frame, and there it will be, right in front of your eyes, a tangible reminder of the happy times you've had.
6. Candle Holder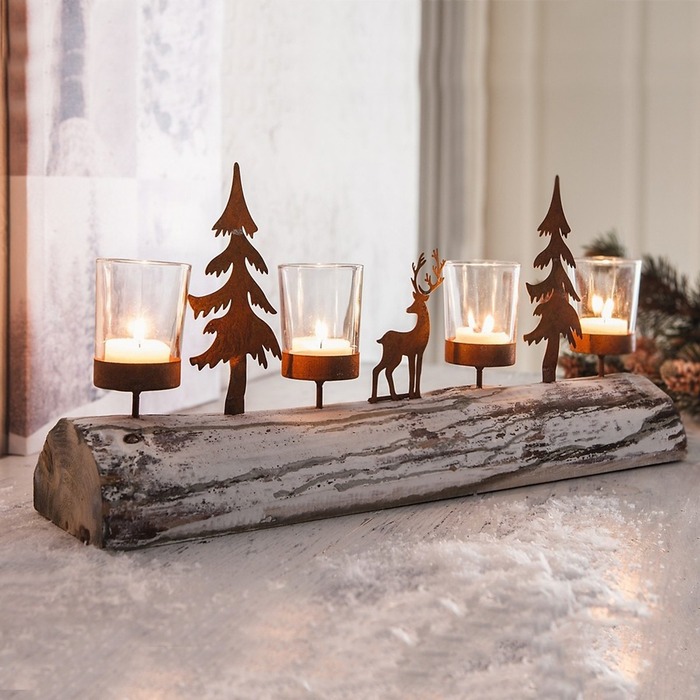 The inscription inside the candle holder reminds you of your affection for your mother-in-law. She will be reminded of your kindness and the affection behind the candle each time she uses it. This is a cozy gift for mother-in-law for Christmas; she will keep it and always think of you and your affection.
>>> Recommend reading: 45 Special Christmas Gifts For Sister-In-Law In 2023 Holiday
Unique Christmas Gifts For Mother-In-Law
7. Personalized Family Key Ring Holder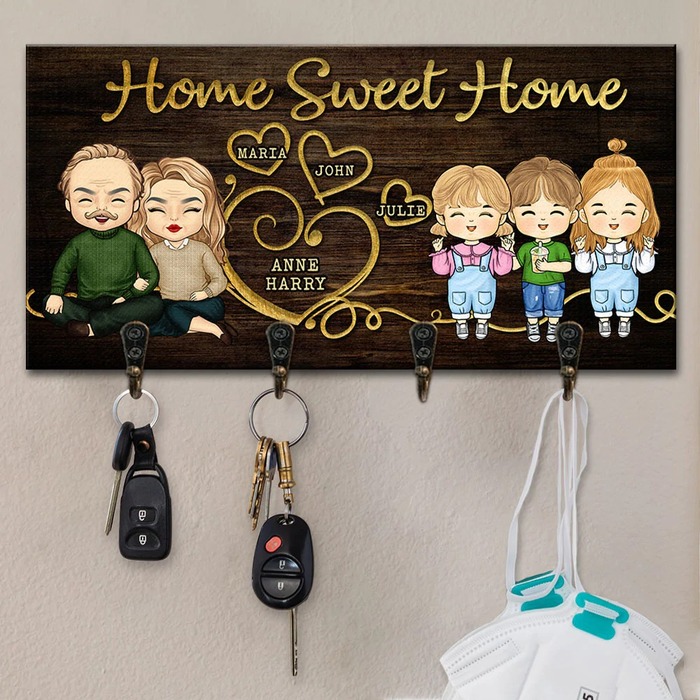 If you want to make a lasting impression on your husband's mother, a perfect personalized gift for mother-in-law for Christmas is a good idea. The center of this ornament is engraved with your mother-in-law's family name. Forego the usual wine, flowers, or chocolate in favor of this refined key hanging.
8. "To my amazing mother-in-law" Canvas Print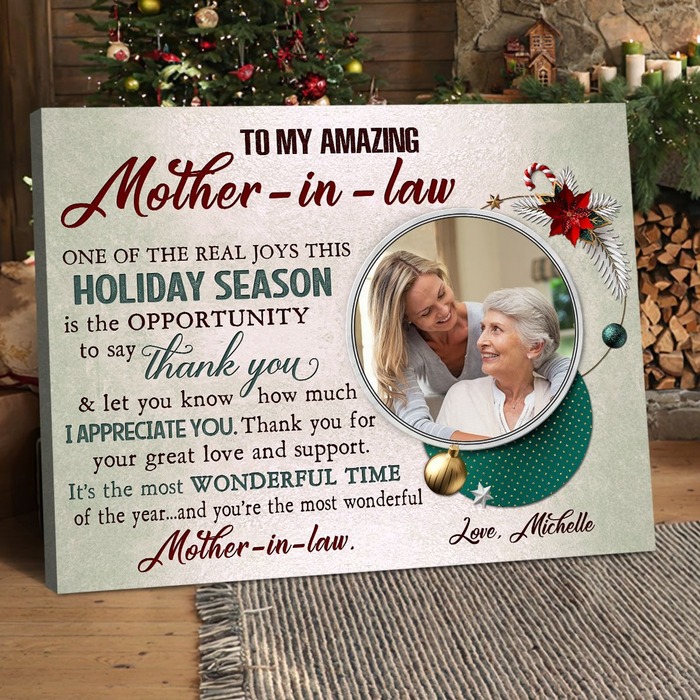 This charming Christmas gift for a mother-in-law may be customized with a photograph and look lovely hung on any wall in her house. This touching artwork serves as a great reminder to express oneself authentically. The design is ideal for any occasion, but particularly for Mother's Day, Christmas, birthdays, anniversaries, and any other occasion when you want to show your mother how much you care.
9. Custom Portrait Photo Pendant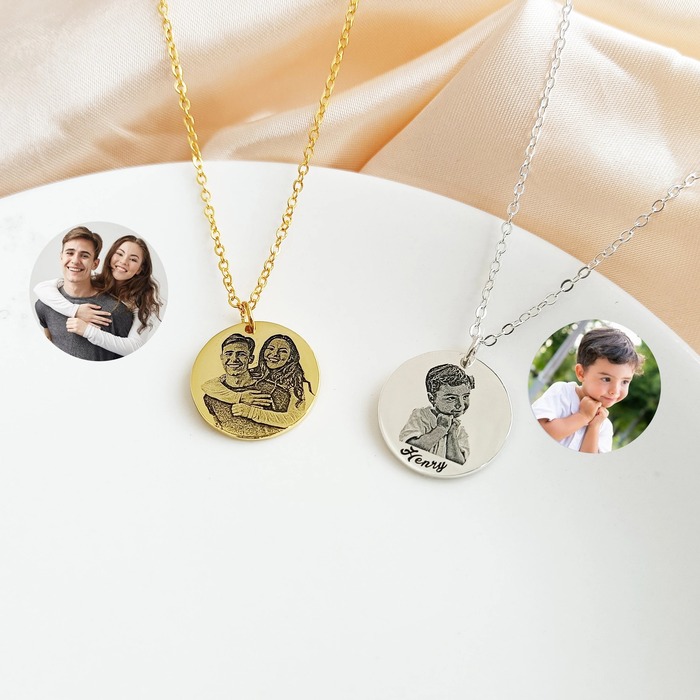 Do you find the best gifts for mother-in-laws? This engraved photo pendant is something sweet you could ever see in honor of Christmas Day. Make a special piece of jewelry for your mom-in-law by engraving a photo of the two of you. She'll treasure it forever because of how much she enjoys it.
10. Wooden Family Sign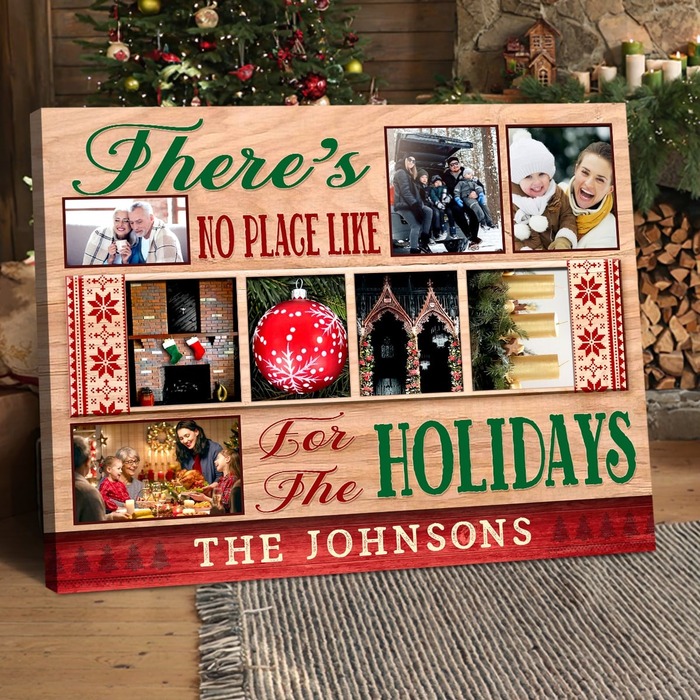 Moms like being shown how much they mean to their children's lives. The phrase "There's No Place Like Home For The Holidays" is engraved on a canvas print that you may give to Mom as a token of appreciation. Adding this beautiful piece of wood to your house will surely make her smile.
11. Gift of a Wooden Heart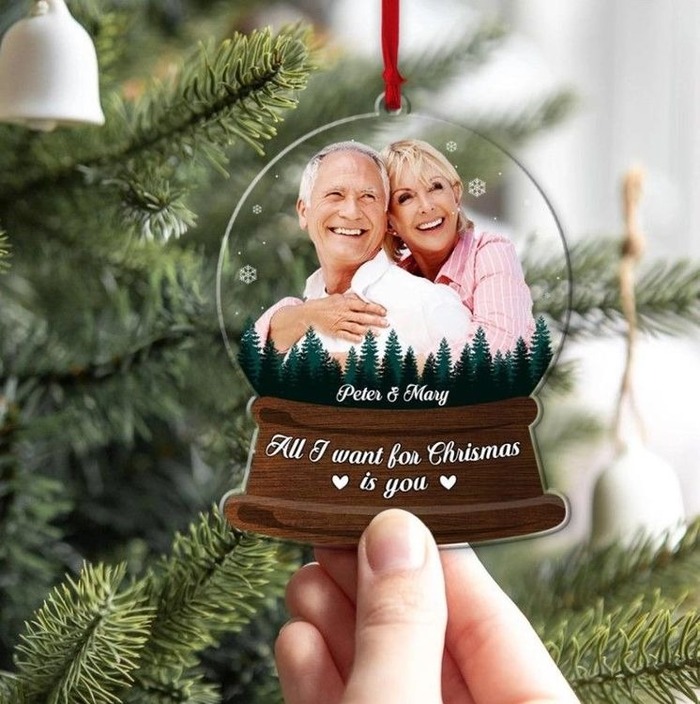 This charming souvenir is ideal for expressing gratitude to Mom for her help; it combines a rustic vibe with a romantic touch. This beautiful wooden heart is engraved with a sweet personal message to her and made from ash harvested from managed forests.
Add a special inscription to the front of this wooden heart souvenir. These thoughtful gift ideas for mother-in-law for Christmas will make her feel like they were specially made for her. For many years to come, that wooden decoration will look great.
12. Cardinal Christmas Ornament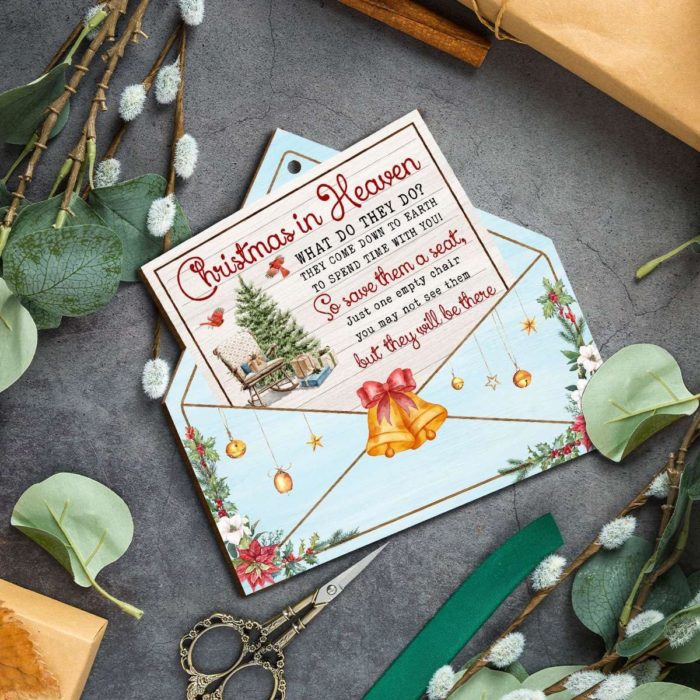 This heartfelt sympathy ornament is our way of lovingly remembering and honoring my husband's mother. This is more than just a decorative flourish; it's an earnest letter addressed to the heavens. It's a symbolic act meant to express our firm belief that some part of her will remain part of our hearts, minds, and homes. Even as she resides in the celestial realms, her ethereal essence continues to grace your existence, particularly during the festive season.
13. Birthstone Necklace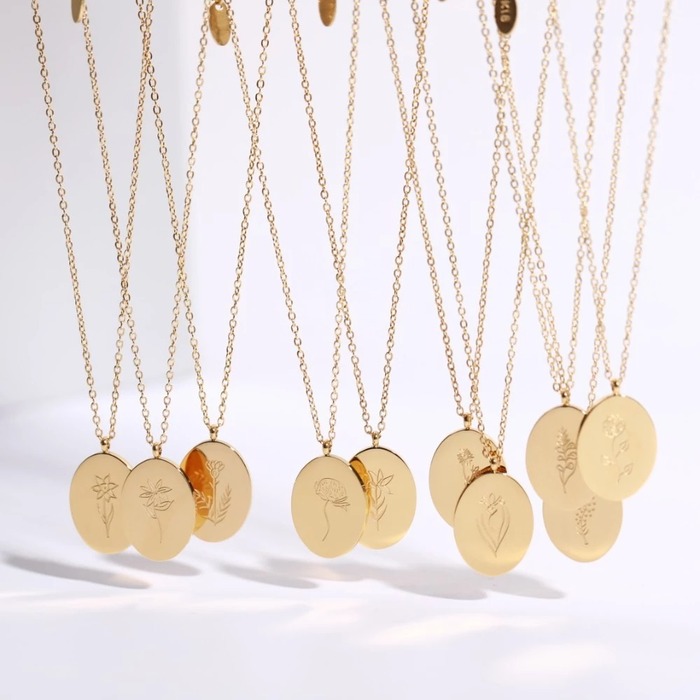 Jewelry is always an ideal Christmas gift for all women, particularly those with meaningful symbolism. These pendant necklaces feature the birth flower for each month of the year. You may choose between silver, white gold, or rose gold plating; two different chain lengths are available. Even better, you can customize the size of the charm to her taste.
14. Crafted Cross-Wall Decor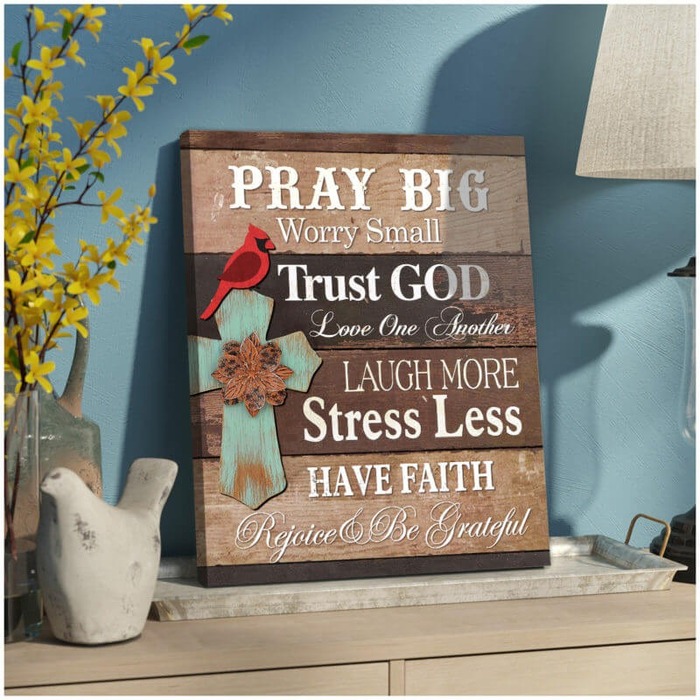 This Christmas, instead of using a digital picture frame, this is one of our favorite gift ideas you might love. It's a personalized gift for a mother-in-law for Christmas. She'll be smitten with the lovely furnishings. This wooden cross decoration is a lovely addition to any room, thanks to its colorful background flower pattern and lace ribbon hanging.
15. Family Photo Canvas Print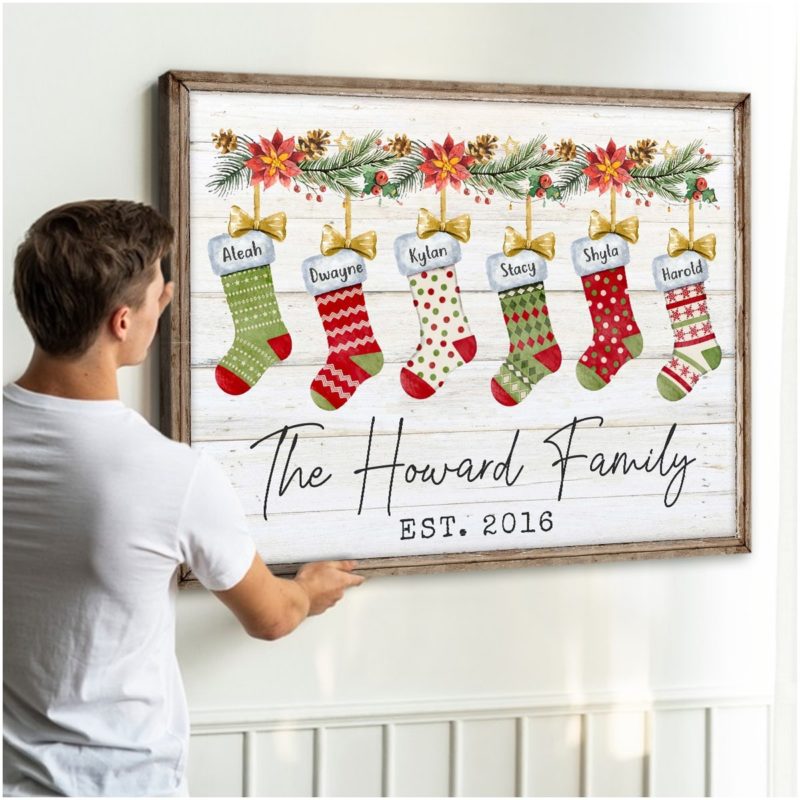 Your mother-in-law loves receiving photos of her grandchildren, whether they are perfectly staged or chaotic candids, amusing faces, or beautiful sibling moments. Instead of picking Christmas gift ideas for mother-in-law, like some simple photos, why don't you choose this interesting one?
16. Invasion Of The In-Law Bracelet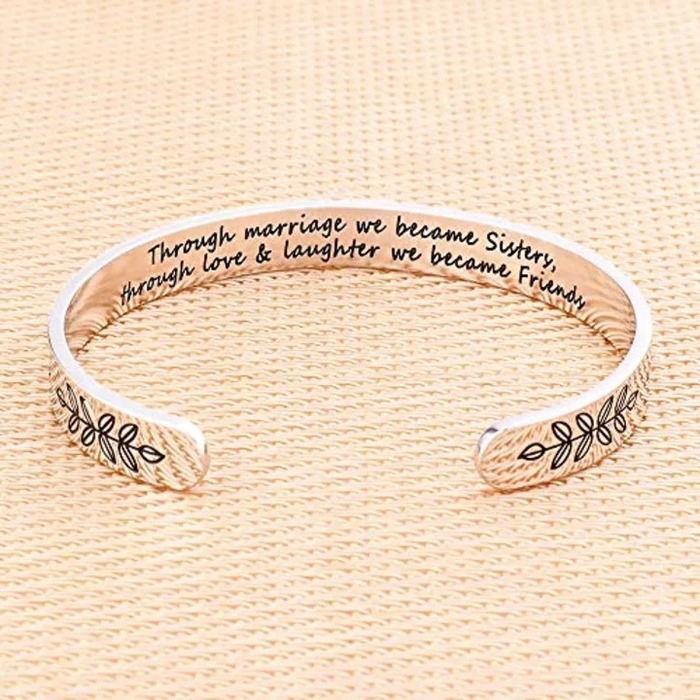 A tear or two will be shed reading the touching phrase engraved on this thoughtful and unique bracelet you created just for her. The letter expresses gratitude to the mother for bringing up the beloved person in your life and welcoming you into her family. It also comes in four trendy tones: black matte, rose gold, yellow gold, and silver. Adding her family members' initials to one of the charms made it one of the perfect gift ideas for mother-in-law for Christmas.
17. Welcome Home Holiday Wall Art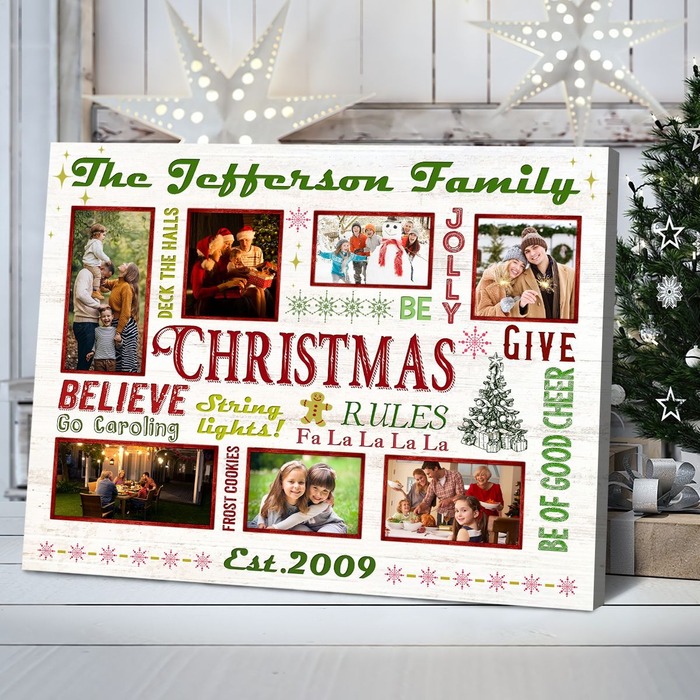 This is a stand-alone image, but it could also be a wonderful focal point among your other photographs if displayed on a gallery wall. A mother-in-law's family name or that of other loved ones can be etched into this canvas. The most impressive piece of decor in your mother's home ever during Christmas Eve! When she opens your great gift, she will adore having it because you thought of everything!
>>> Recommend reading: 50 Best Christmas Gift Ideas For Wife Will Make Her Eyes Sparkle
Best Other Christmas Gifts For Mother-in-law
18. Ceramic Ornament "I Love You To The Moon And Back"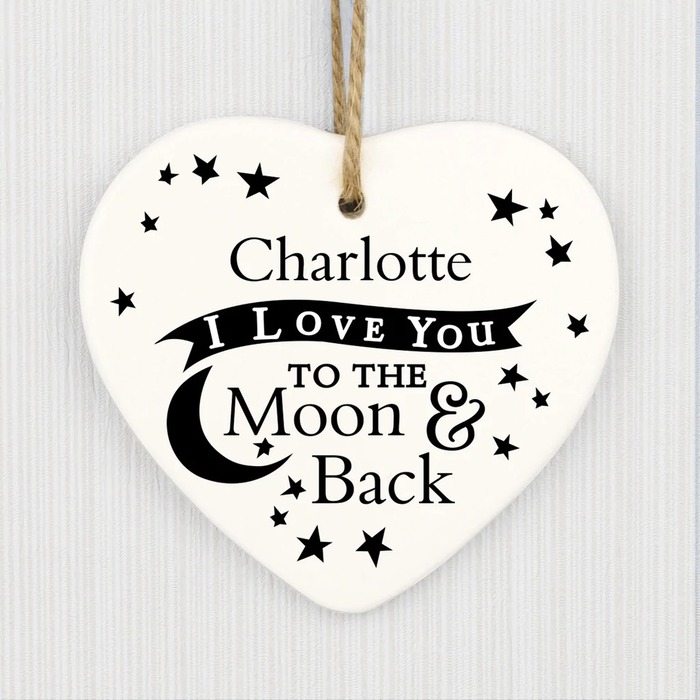 A ceramic ornament with Mom's name on it is a certain way to put a smile on her face every time. With this great last-minute gift for your mom, she may watch her all-time favorite film and wonder what became of her favorite actors and actresses. The ornament will remind her of how awesome she is as a mother, whether she chooses to display it on her Christmas tree.
19. Evil-Eye Jewelry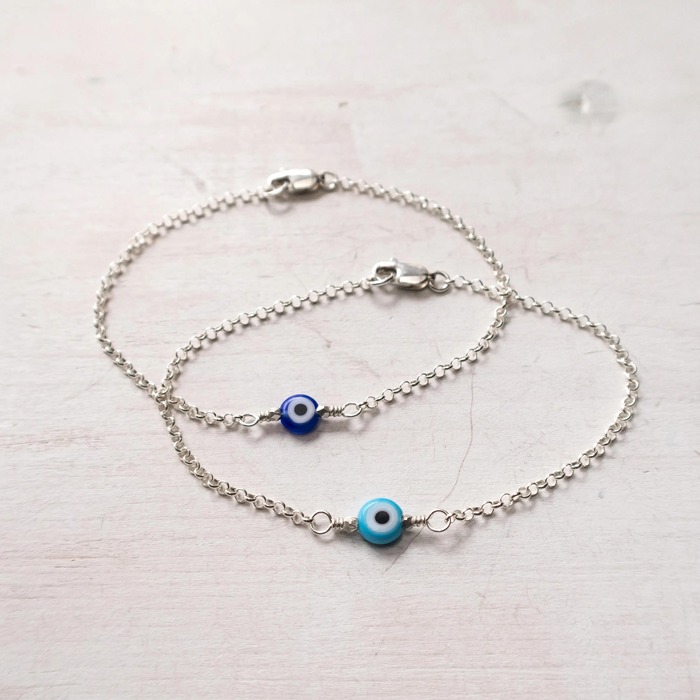 Minimalistic in style, this Evil Eye Bracelet has a single eye. This piece of jewelry or accessory, worn for hundreds of years to ward off evil spirits and misfortune, has a basic design. It's a sign of intelligence, power, strength, and health. These excellent gift ideas for a mother-in-law for Christmas, like this one, are thoughtful and useful choices.
20. Comical Mother Coffee Mug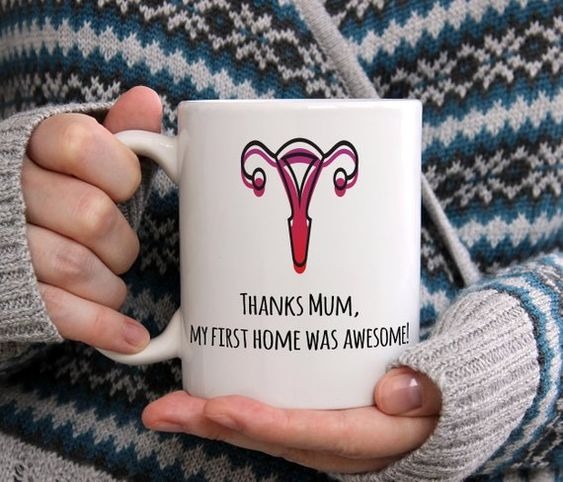 Funny Christmas gift ideas for a mother-in-law are something you might consider this holiday season. This hilarious mug is the perfect way to make your mother smile and will show her how much you care. Made with high-quality ceramic and printed with care. It doesn't matter how often you clean it; the print will remain perfectly legible.
21. Nana Coffee Cup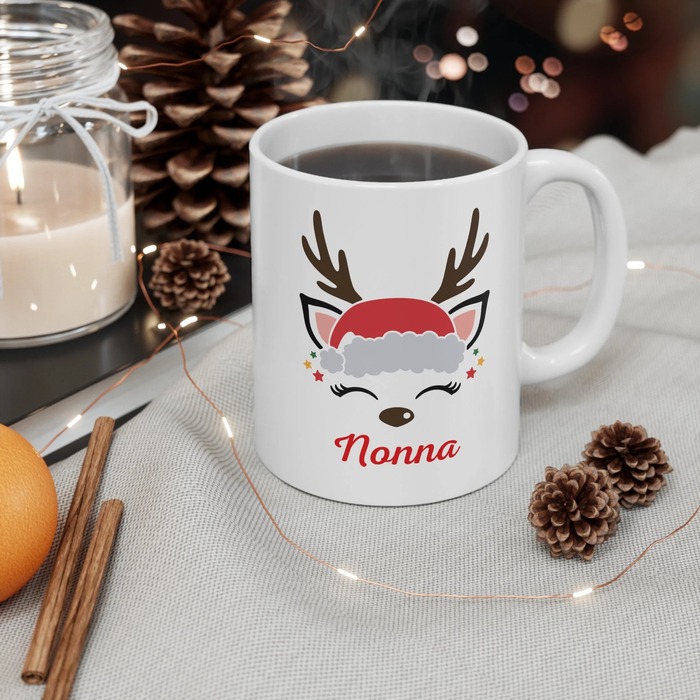 This is a wonderful way to express your gratitude to your amazing mother-in-law! Specially crafted with care, this lovely mug deserves your heartfelt expressions of appreciation. She will use this coffee cup in her daily routine. What better way to show her how much she means to you than with this lovely mug? Choose whatever color scheme you desire, add a personalized note if you'd like, and have it delivered straight to her door on Christmas.
22. Winter Decorations: Snowmen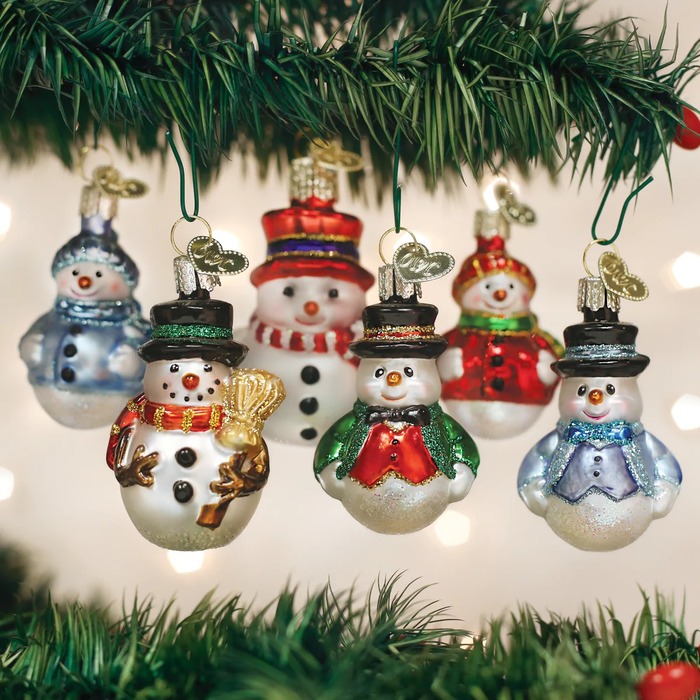 You can count on this to spark some interesting discussion! Excellent for use as a Christmas or holiday ornament. Add some personal flair to your holiday decor with this handmade snowman ornament. Customize your ornaments by adding a name and the year to create a keepsake for your loved ones. These lovely snowmen are the perfect finishing touch for Christmas gift ideas for mother-in-law.
23. Wooden Traditional Recipe Book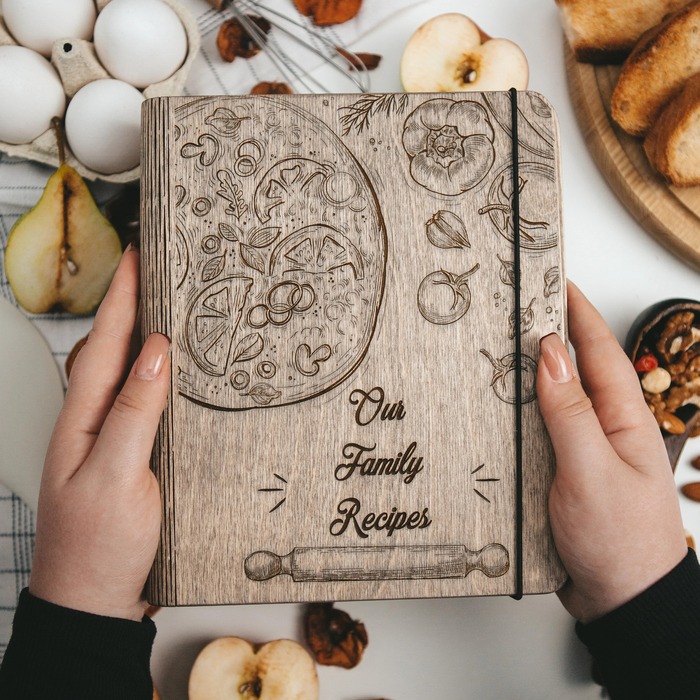 She may use this beautiful wooden journal to track her recipes or create her own from scratch. The wooden recipe books are all special works of art, handcrafted from sustainable materials like kiln-dried wood. Adding a personal touch to your Christmas gift for a mother-in-law is easy; fill out the shop's engraving form, and they'll engrave the recipient's name or a meaningful statement on the front.
24. Artistic Wine Cooler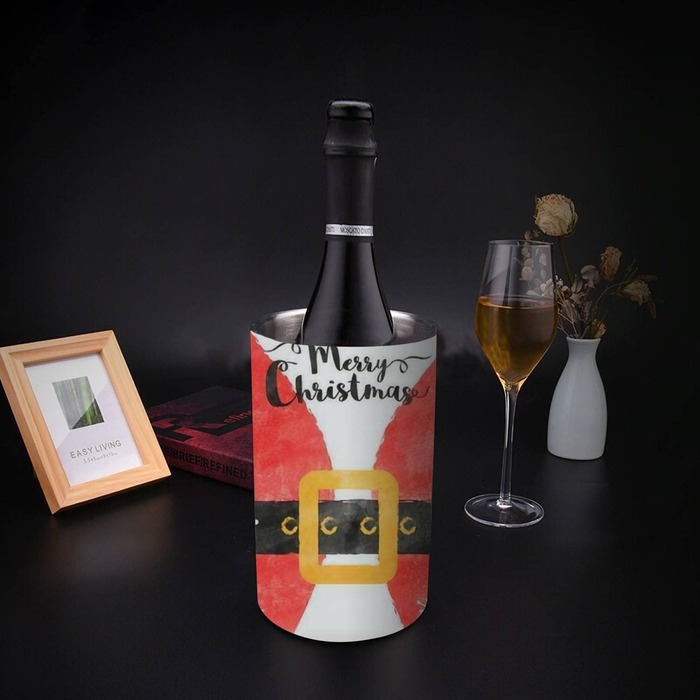 Do you have a good choice of Christmas gift ideas for mother-in-law? Wine coolers are stylish ways to keep her bottle of vino at the perfect temperature. This stainless steel wine accessory can keep her favorite white or rosé (or red, no judgment here) at the ideal serving temperature for a romantic and unforgettable Christmas night.
25. Colorful Coasters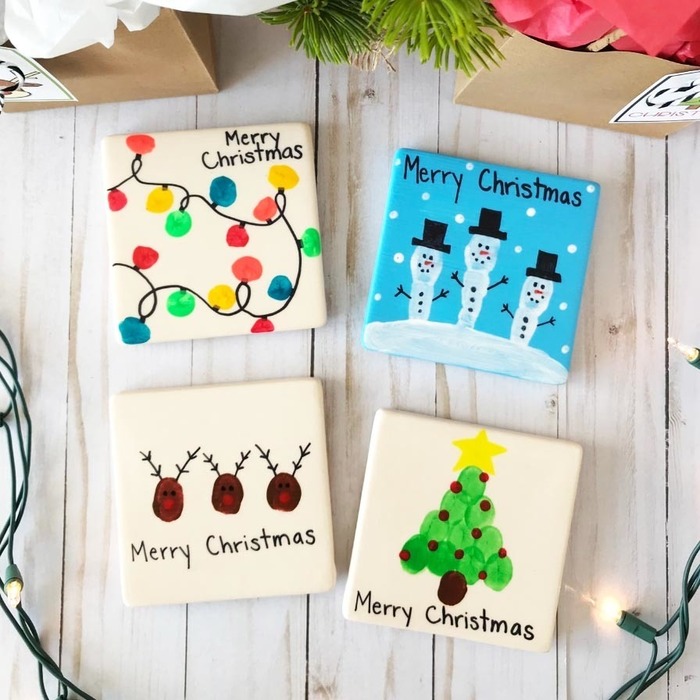 These four birchwood coasters bring the beauty of nature to her coffee table, kitchen counter, or dining table. Her home in the Christmas season will get a splash of color from the cheerful floral design, which is destined to be loved by anyone who appreciates biophilic or maximalist design elements.
26. A Set Of Cards For An Entire Year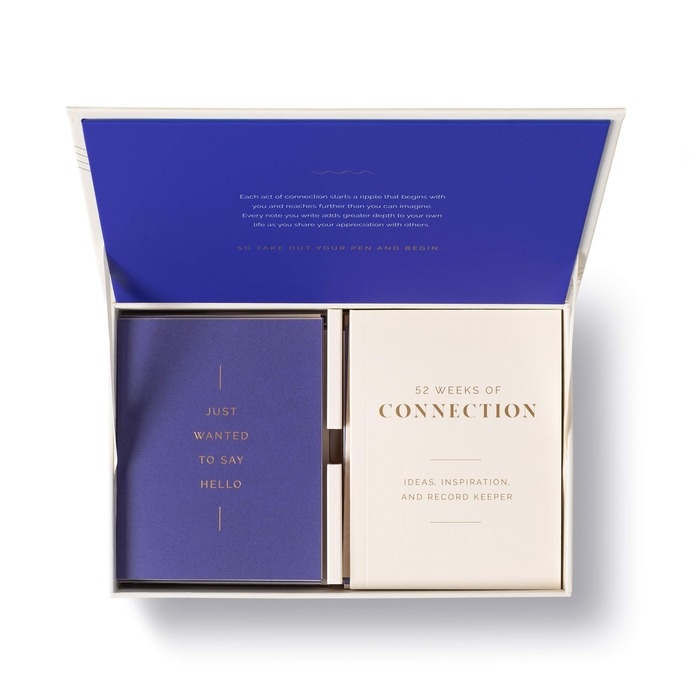 Wanna find some interesting gift ideas for your mother-in-law for Christmas? This set includes a journal for her to keep track of her letter-writing over a year, as well as 52 foil cards and printed envelopes with a special message like "You Matter to Me," "Just Wanted to Say Hello," "Thinking of You," and "I Want You to Know."
27. Dried Flowers Vase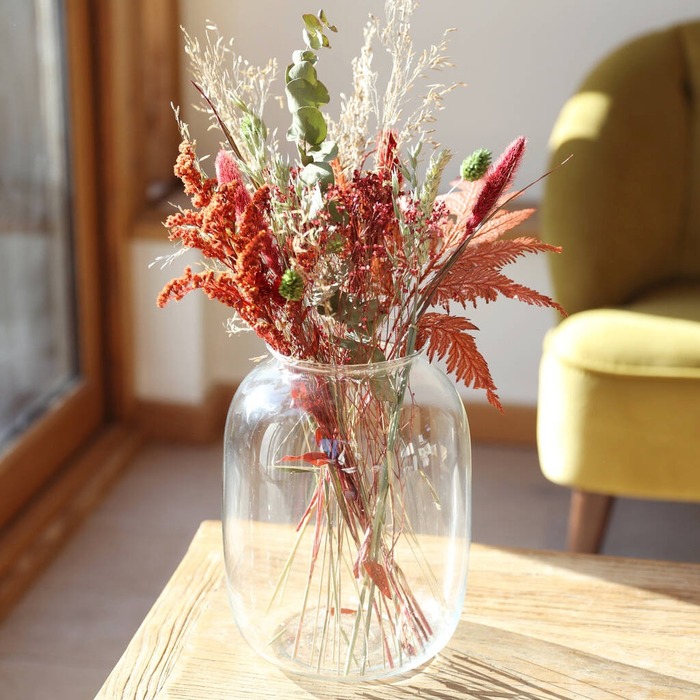 A bouquet that keeps on giving is what she wants (with minimal care). This lovely bouquet will bring cheer to her house with its varied textures and cheerful color scheme. She only needs to place the vase somewhere cool and out of direct sunlight and trim the stems if she chooses.
28. The 3D Led Light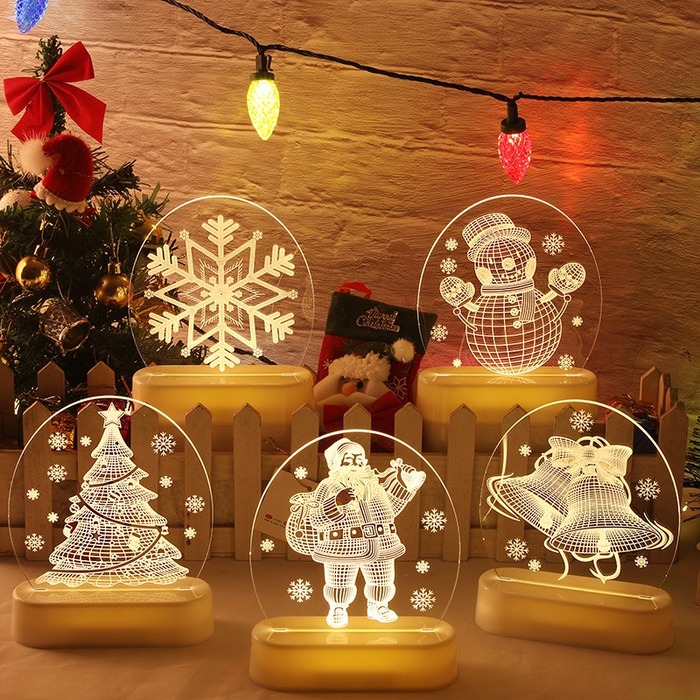 Present your mother with this unique keepsake for a surprising Christmas—a personalized LED light. This cutting-edge, three-dimensional LED light fixture is perfect for proudly proclaiming her name in a rainbow of hues. Hang it up in a lovely spot by simply attaching a string. When she turns on the light in her bedroom, kitchen, or living room, she will be the talk of the town for weeks.
29. Colorful Mug for Mom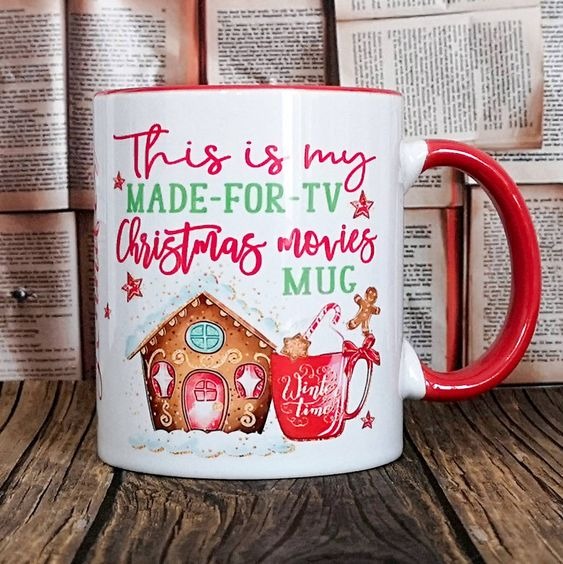 Why not give something as a Christmas gift ideas for mother-in-law to the mother in your life who already has everything she needs? This mug exists with this particular design. A single glossy, full-color mug is included in this listing. Show your mother-in-law how much you appreciate her with this unique gift. She will treasure the thoughtfulness behind this good gift and think of you every time she uses it.
30. Measuring Cups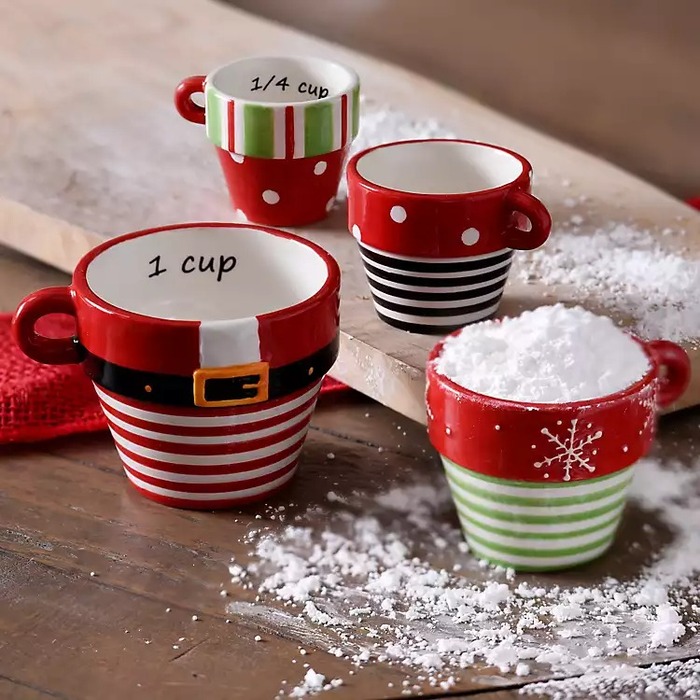 Is your mother-in-law a pastry chef? Let us introduce you to these exceptionally lovely measuring cups. These hand-painted ceramic tools have a garden-inspired design and are too pretty to keep hidden away. One cup, half a cup, a third of a cup, and a quarter of a cup are all represented in the set. It seems like she'll bake you a batch of cookies to show her appreciation with this Christmas gift for mother-in-law who has everything!
31. Nesting bowls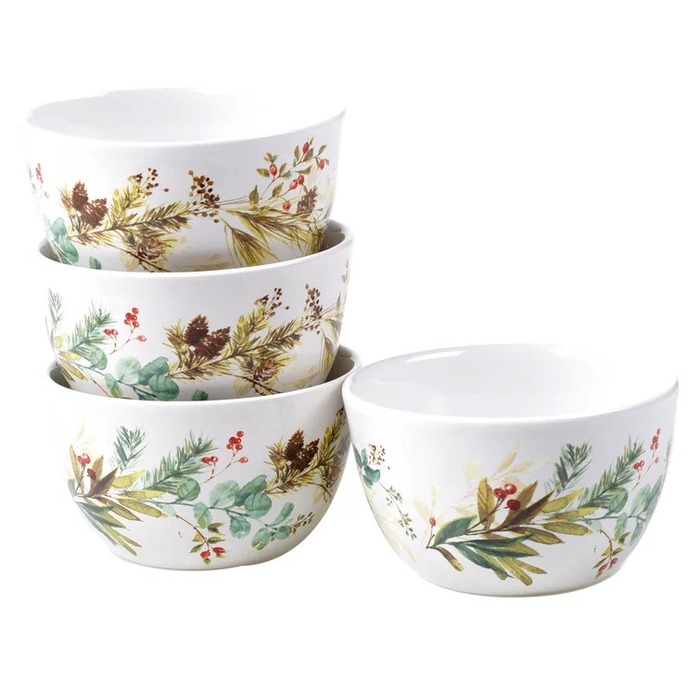 What are the best Christmas gifts for mother-in-law that she loves this upcoming holiday? This colorful set is a fantastic choice for dinner parties that will live long in memory. In addition, the fact that they can be stacked within one another saves valuable storage space in the cabinet drawers of the kitchen.
32. Vinegar Container with Lights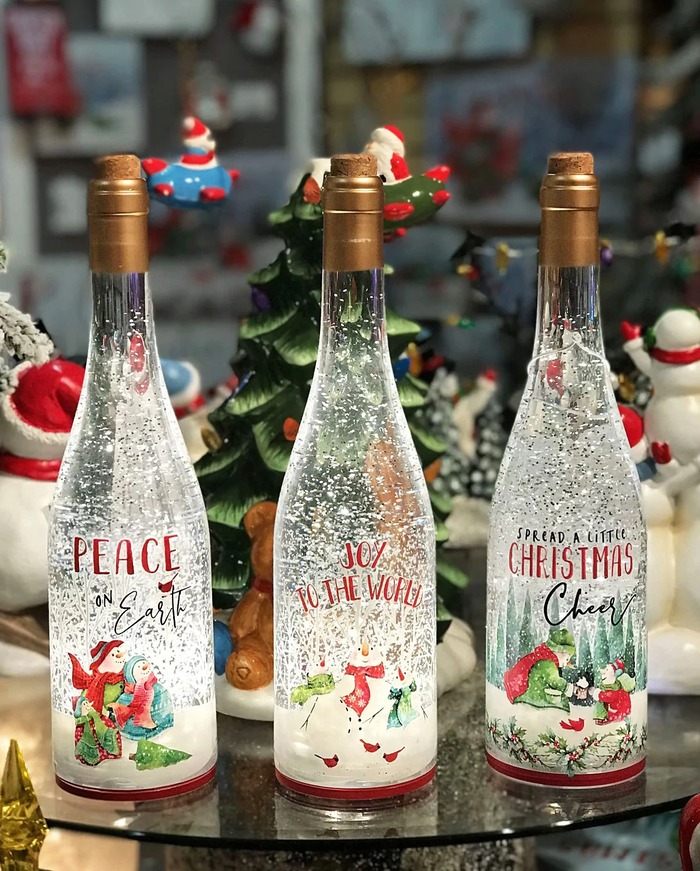 Do you need great holiday gifts for every type of mother-in-law? With the phrase "To the World You Are A Mother But To Your Family, You Are the World," this bottle light reminds her how much she means to her loved ones. These illuminated wine bottles are adorned and coated using a one-of-a-kind method. Your mom will not be able to locate these bottles anywhere else.
33. Weaved Throw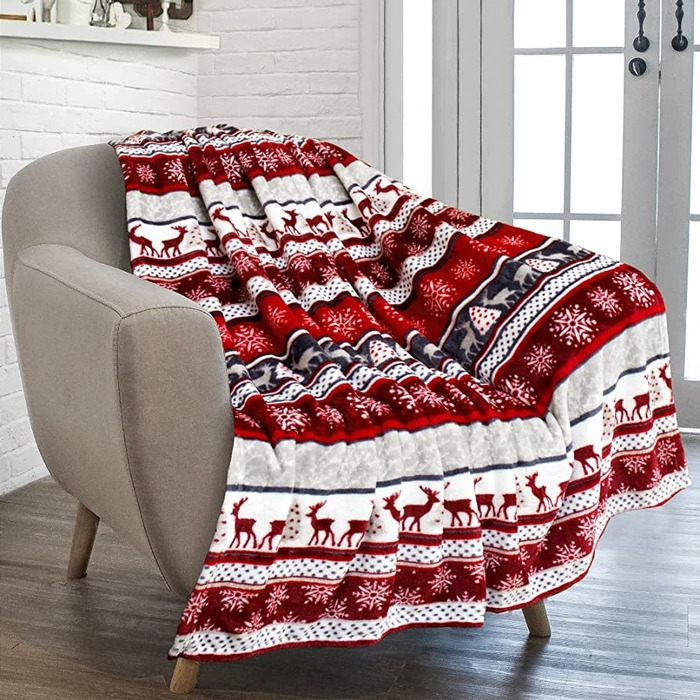 Looking for some Christmas gift ideas for mother-in-law in the winter season? This silky, soft blanket is ideal when it's cold outdoors, or you want to curl up on the couch. That is a thoughtful gift that will help your mother-in-law easily fall asleep.
This soft fleece blanket is a must-have throughout the winter months, particularly for those nights when she wants to cuddle up on the sofa and watch her favorite program. This blanket is built to last and has a luxurious feel, so it will be one of her favorites for years to come.
34. Heart-Shaped succulent Garden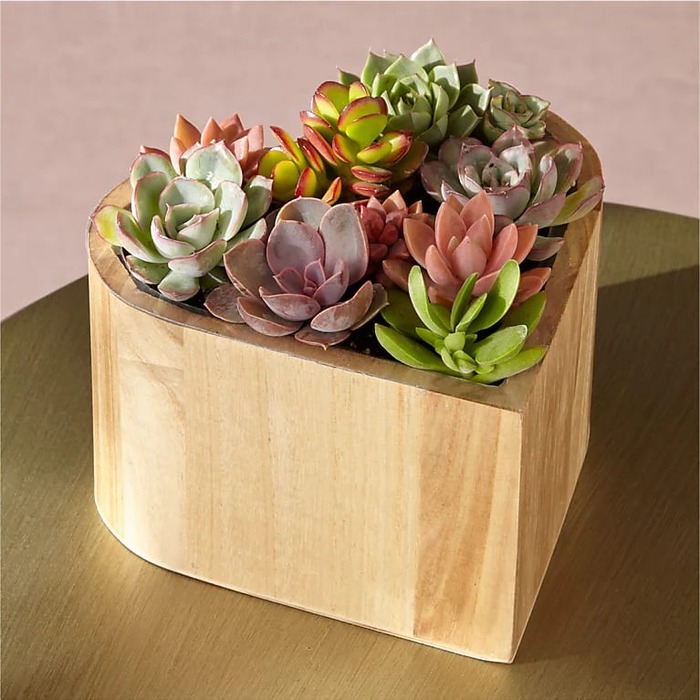 Swap up your typical bouquet of store-bought blooms for a succulent arrangement this year since they thrive on little care and may grow even in low light. The decorative heart-shaped wooden box is suitable for indoor or outdoor usage.
35. Glass Cylindrical Candle Holder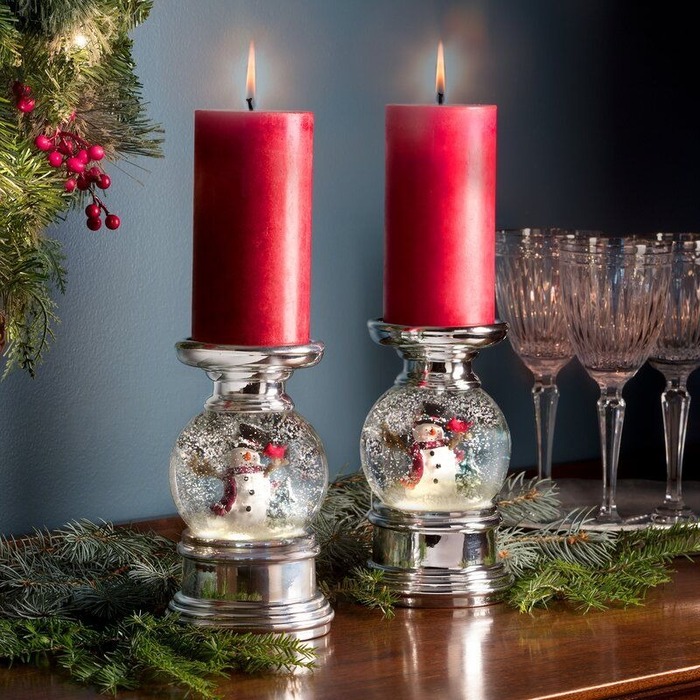 This breathtaking candle holder is the ideal accessory for putting the finishing touches on your holiday table. This stunning vase, which comes in silver and black and is adorned with little rhinestones, would be a luxury gift for your mother-in-law for Christmas.
>>> Maybe you'll love our ideas for Christmas:
Spending time with loved ones and enjoying delicious meals should be the main holiday priorities, not worrying about finding the ideal presents for everyone. Therefore, we have compiled the greatest and most requested Christmas gift ideas for mother-in-law to shop for this year. Hoping that you will have the best time with her at this special time of year.