'Tis the season of spreading joy, and what better way to express your love than with thoughtful Christmas gifts for best friends? This Xmas, Oh Canvas is here to help you create an unforgettable memory by discovering the perfect gift that beautifully captures the cherished connection you have with your bestie. Whether you're celebrating the holiday season or simply want to show appreciation to your bestie, we've curated a list of the best heartwarming gift ideas for your bff that go beyond the ordinary.
Check out what we have to offer and you just might find the perfect gift to express the reasons why you love your best friend. From personalized keepsakes to delightful surprises, we have something for everyone on your list.
Beauty and Fashion Christmas Gifts For Best Friends In 2023
1. Holiday Earrings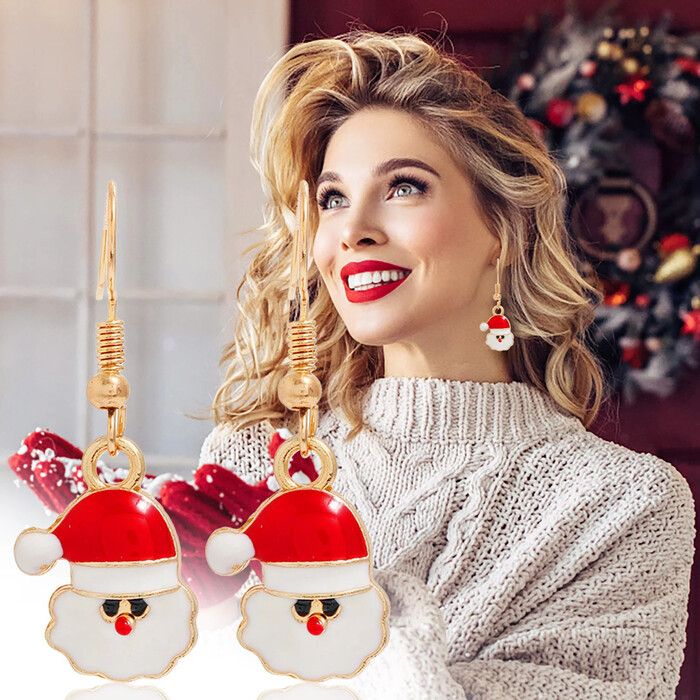 Holiday earrings make a great gift, especially for your best friend who's passionate about jewelry. These exquisite accessories not only add a touch of elegance to any outfit, but also serve as secret Santa gift ideas for friends who like a bit of glitz and glam during the holiday season. From delicate and elegant to bold and eye-catching, these earrings offer a plethora of styles and designs to suit your best friend's taste.
2. Shoulder Bag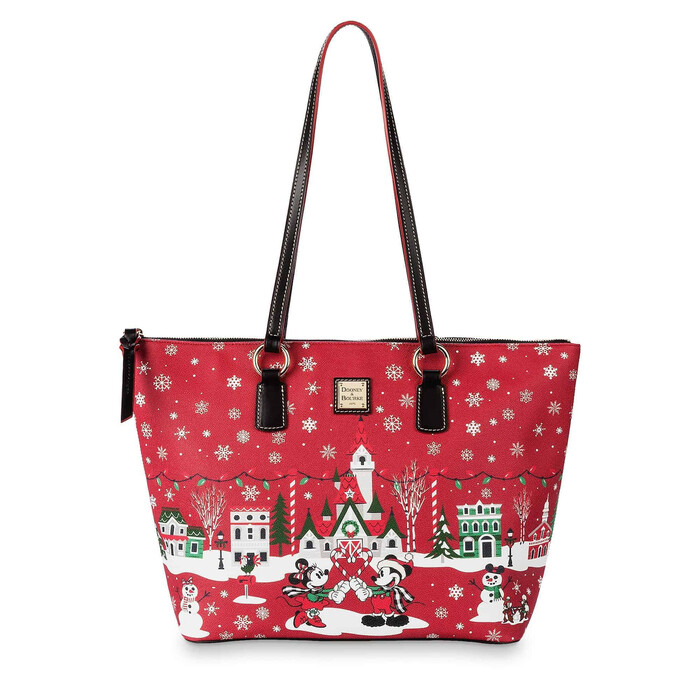 You can't go wrong with these bags as stylish Christmas gifts for best friends. The main compartment of this sturdy tote, perfect for weekend travels or outings to the gym, snaps down for compact storage.
3. Facial Steamer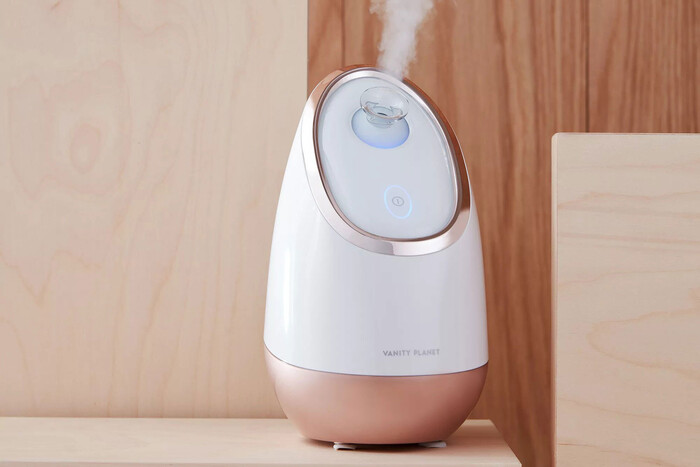 You might envy her skin if you give these facial steamers as Christmas gift ideas for friends. The micro-steam technology works in as little as nine minutes to cleanse and moisturize the skin for a noticeably spa-level finish. This high-quality steamer will allow her to bring the spa to her own house.
4. Shirt Jacket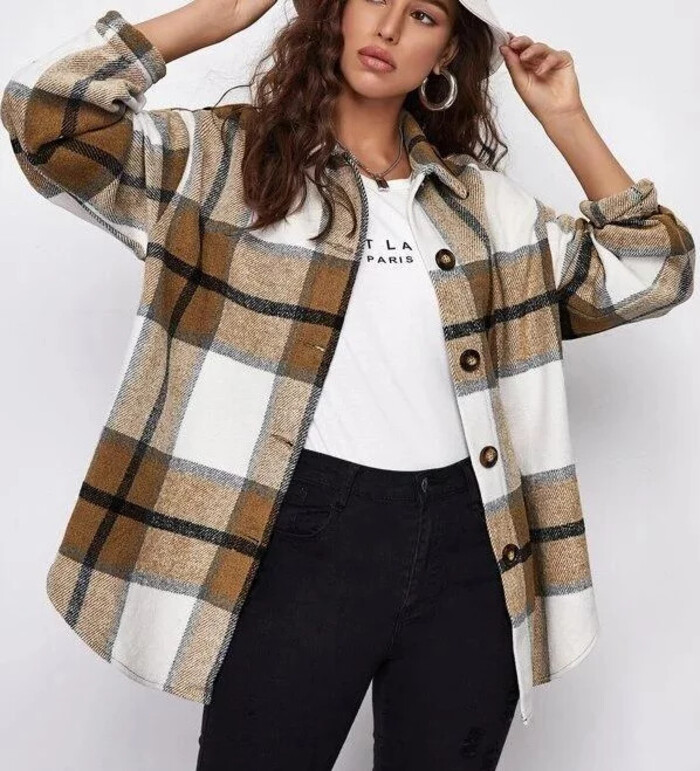 This will be her go-to purchase throughout the season for everything from routine errands to toasty nights in and chilly tailgates. This jacket would be a great addition to her winter wardrobe.
5. Water-resistant Rain Hat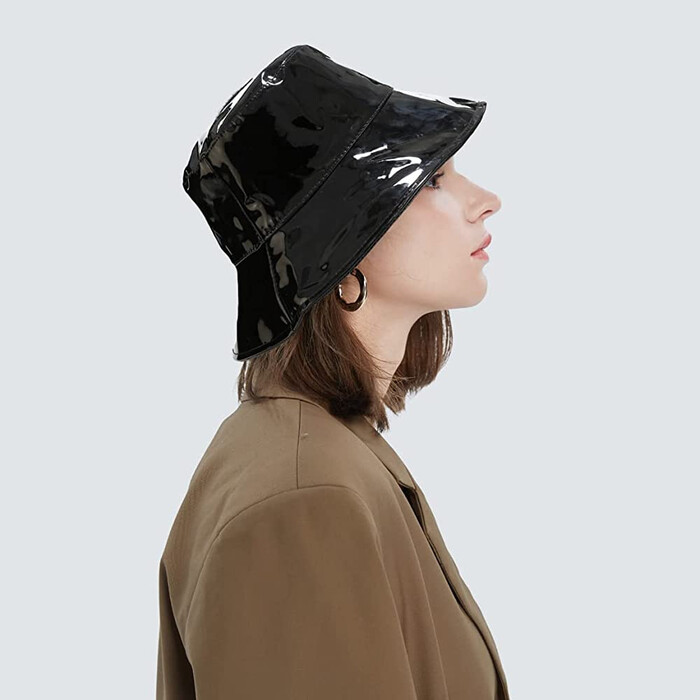 Another useful Christmas gifts for best friends? The satin lining of the waterproof rain hat provides a smooth, protected interior. It also has a waterproof visor to keep the rain off your face.
6. Red Crossbody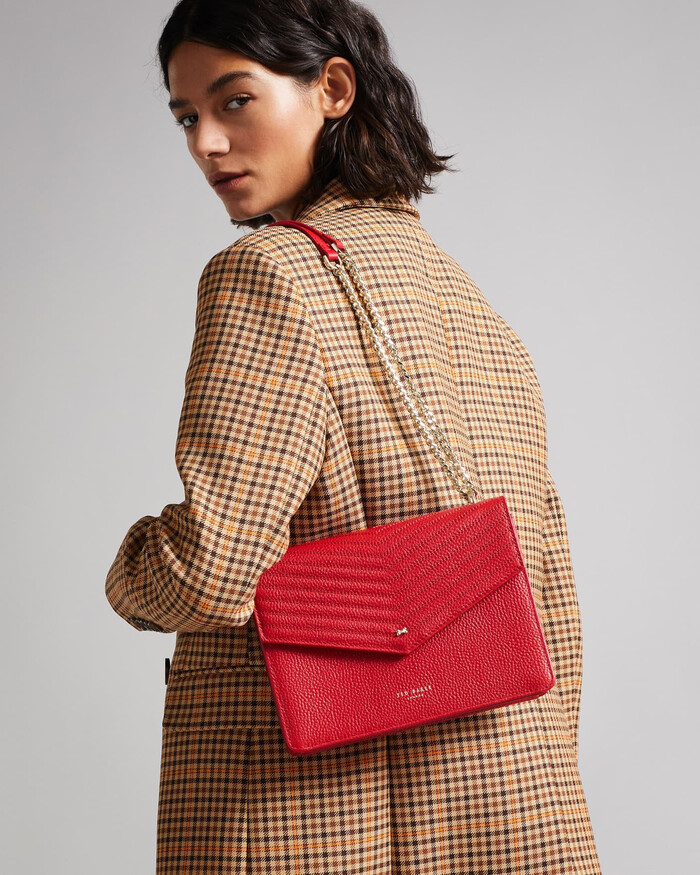 She must have a chic crossbody purse in her closet. Get her a red bag so she may showcase the holiday hues. At first glance, she will adore these Christmas gifts for her.
7. Eye Masks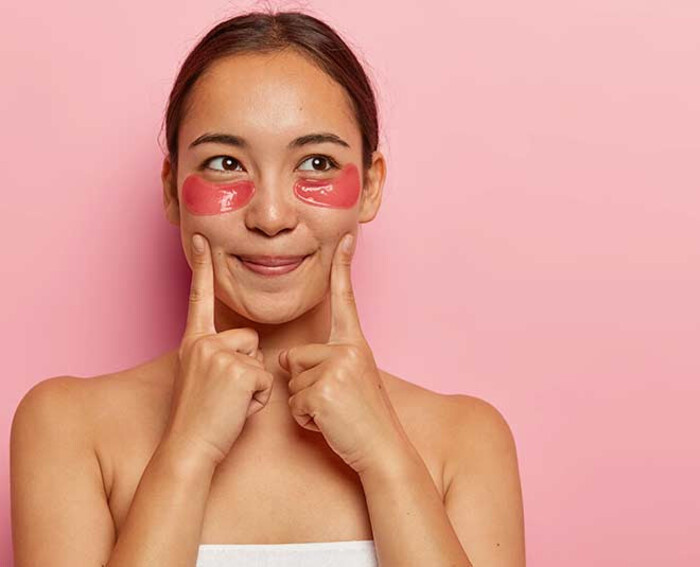 Even if it means witnessing the aging process through your closest friend's skin changes, getting older together is undoubtedly a blessing. These eye masks work to reduce wrinkles and fine lines.
8. Trendy Laptop bag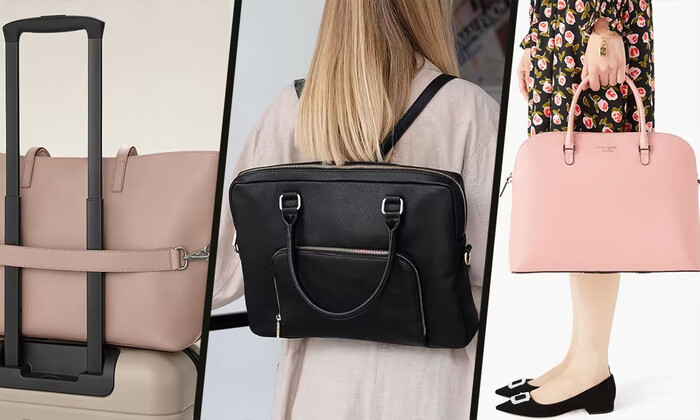 Does your best friend work in the office? They will need a stylish and durable bag to carry their precious laptop. Add this lovely handbag to your wardrobe for the fall and winter seasons.
9. Zodiac Pendant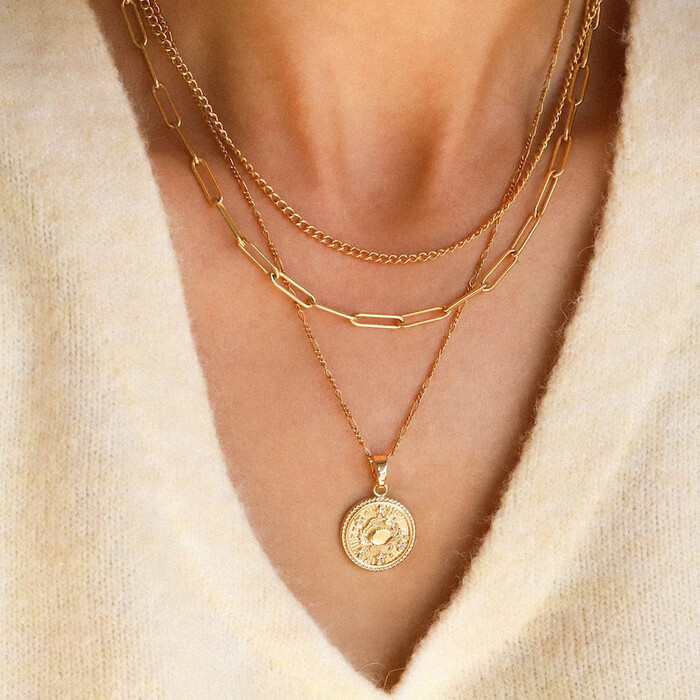 Instead of the customary name necklace, you may present her with a necklace personalized for her zodiac sign. It's simple to match this necklace with any outfit.
10. Crystal Fringe Tote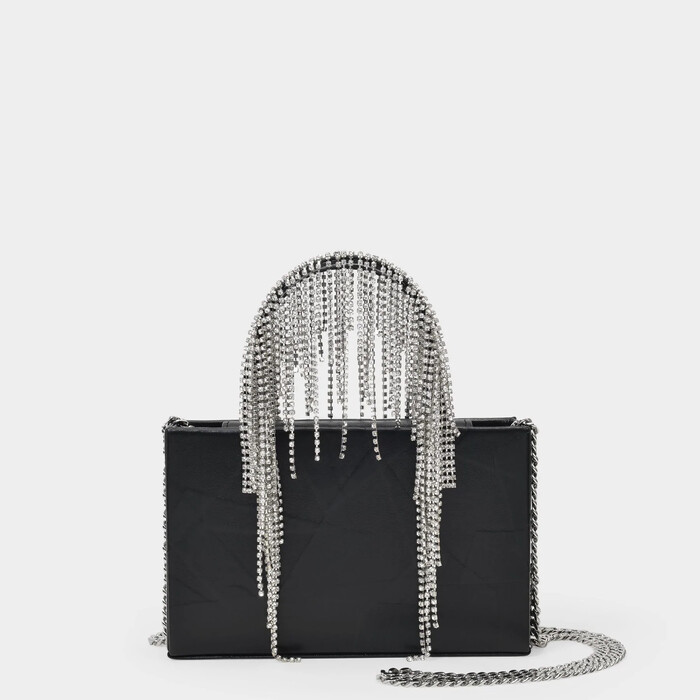 Sometimes your accessories speak for themselves, so why not let this sequined showstopper with crystal-fringed handles do the talking for you? You can't go wrong with these stylish totes as Christmas gifts for best friends 2023.
11. Blow Out Brush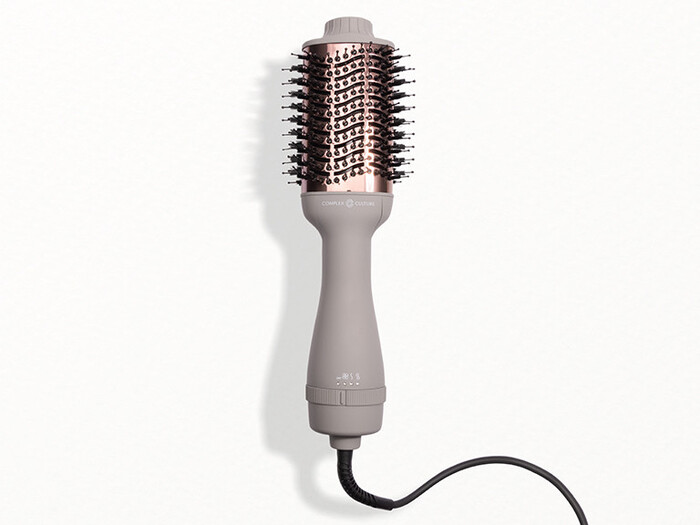 The Blow Out Brush is the perfect tool to help your bestie achieve salon-worthy hair effortlessly. Whether your BFF is a beauty enthusiast or simply loves a fabulous hairdo, this versatile styling tool makes for unique best friend gifts.
12. Hair Dryer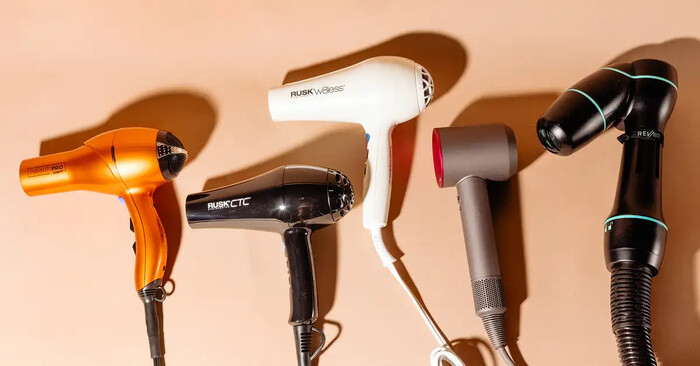 The world-famous hair dryer is better for her hair and will cut her getting-ready time in half, so she'll never be late again. She will undoubtedly appreciate these Christmas gifts for best friends for years.
13. Cashmere Scarf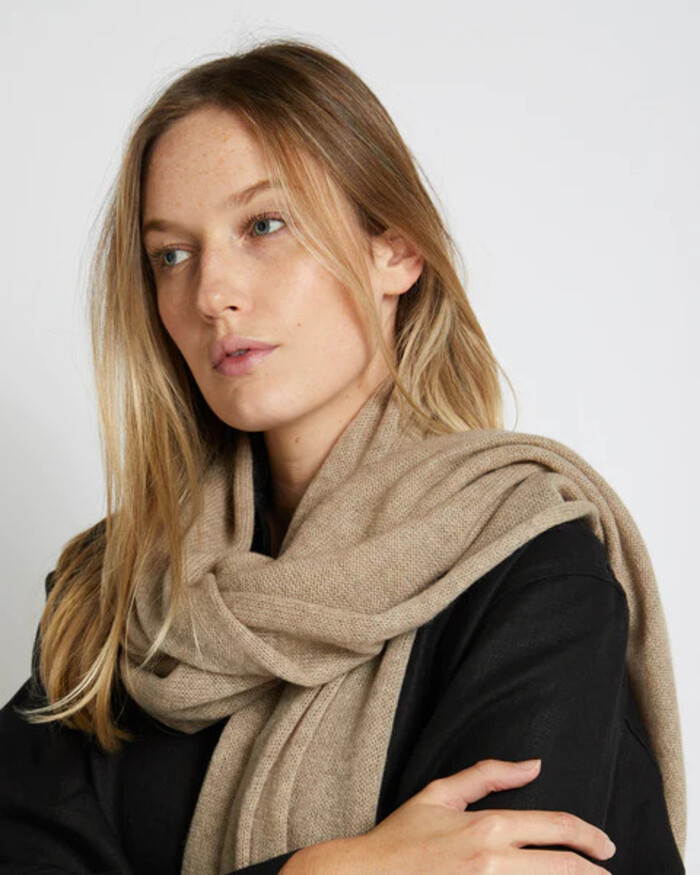 The pinnacle of opulence lies in the realm of exquisite cashmere. No holiday season can truly be considered whole without the inclusion of fashionable scarves. She shall don this exquisite scarf with great frequency, cherishing its beauty and elegance for countless years to come.
14. Satin Sleep Mask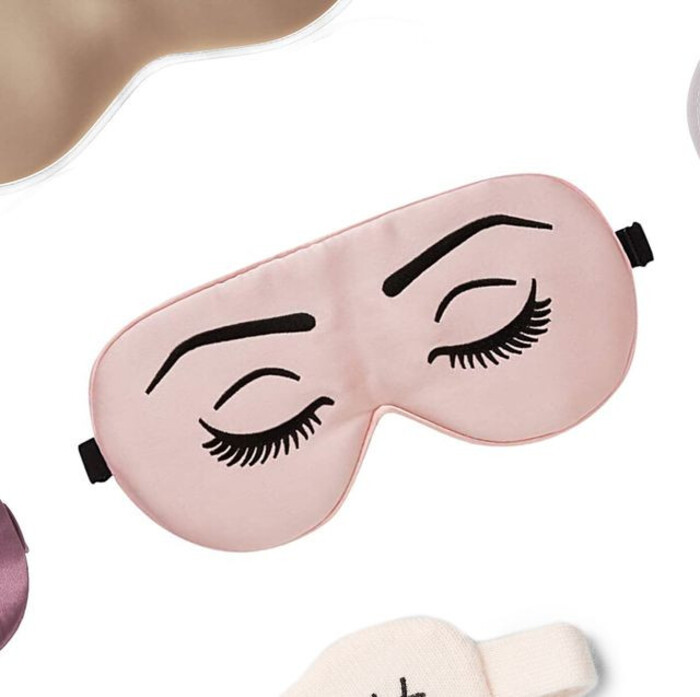 Utilizing a sleep mask can elevate the quality of one's slumber, imbuing it with a sense of lavishness and luxury. The fabric, composed of delicate silk, caresses the skin with its gentle touch. With its remarkable comfort and unrivaled ability to avoid any unpleasant tugging or tangling of hair, the elastic strap proves to be an indispensable accessory.
15. Macaron Bath Bombs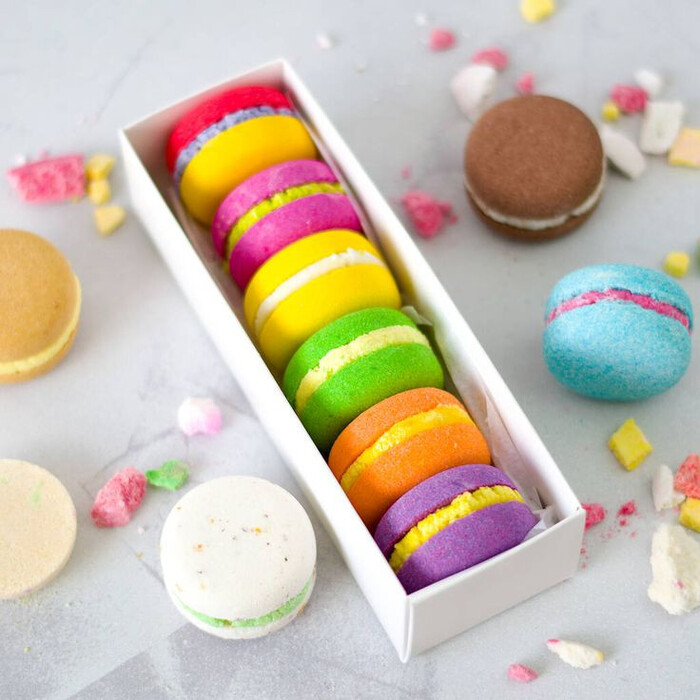 These bath bombs put scented and foamy bubbles at your fingertips. She can add one of them to her bath, add some candles and a bottle of wine, and then have a peaceful evening.
16. Best Friend T-Shirts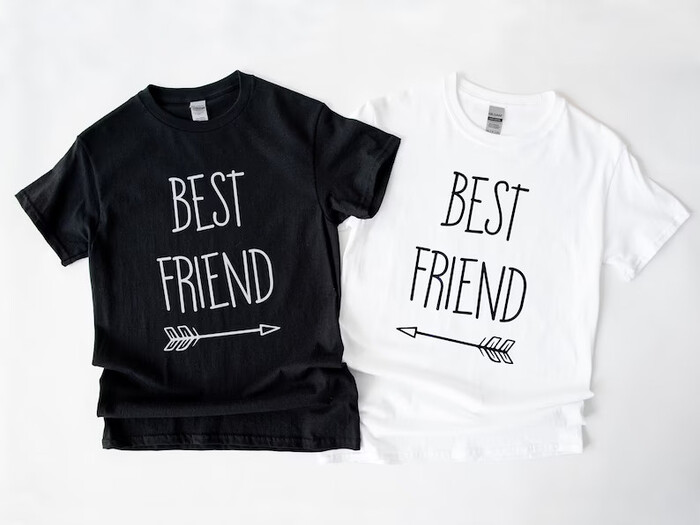 These powerful pairs are superb Christmas gifts for best friends! Coffee shirts are tall and make excellent companions. These shirts are carefully handmade from premium vinyl and made to fit you. The ideal gift, this shirt will be a staple in the year-round wardrobes of you and your closest friends. It is a casual shirt, ideal for a day out with your bestie!
17. Holiday Lip Balm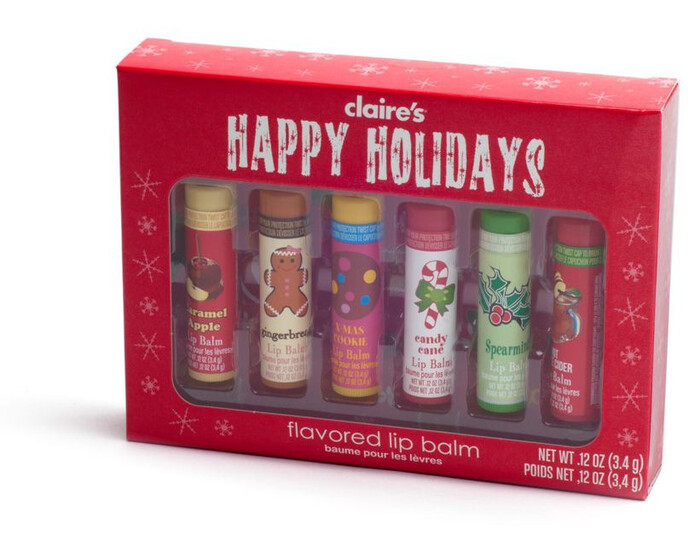 For every mood, a tube. Whichever lip balm you decide on, your best friend will think this trio is impressive. The cult-favorite formulation contains a robust combination of powerful hydration (castor oil, beeswax, and lanolin). It is available in three clear versions (original, mint, and coconut) and a few sheer colors.
18. Pretty Headband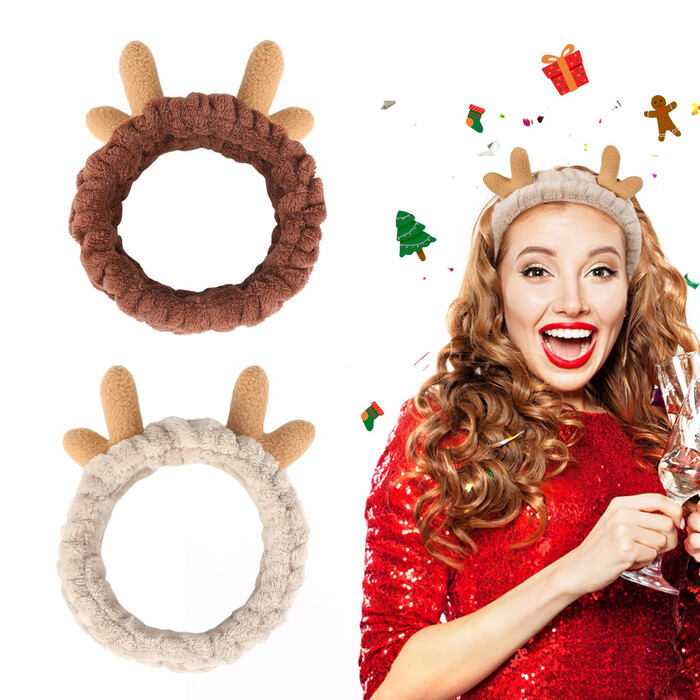 Who wouldn't want to appear adorable while taking off their makeup? While she goes through her morning or nightly skincare routine, these stretchy cosmetic headbands will keep her hair out of her face.
They are also the ideal accessory for a terrible hair day around the house. Pair it with a set of face masks for perfect Xmas gifts for friends combination.
19. Christmas Salt Scrub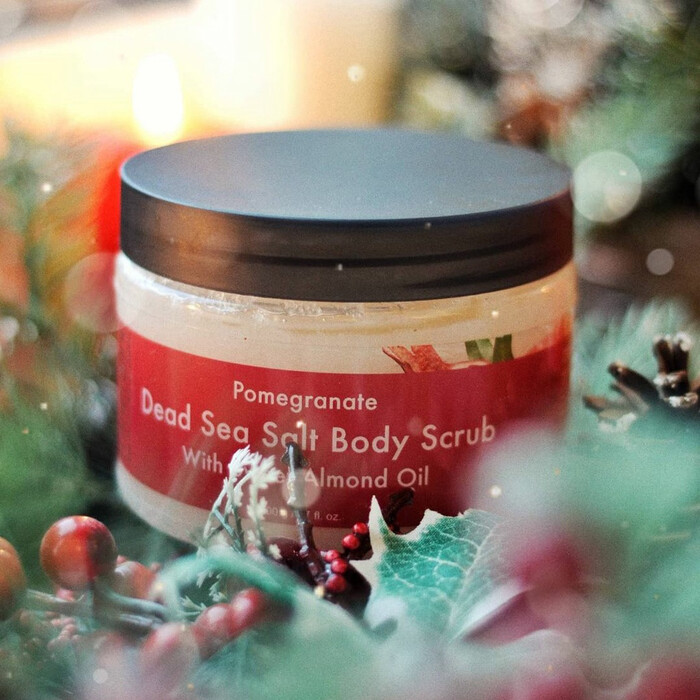 This salt scrub's crisp scent will liven up any shower or bathing session. Use sea salt, grapefruit zest, and essential oils to prepare a batch quickly. This concoction does not only smell amazing; it also has antimicrobial properties.
20. Unicorn Slippers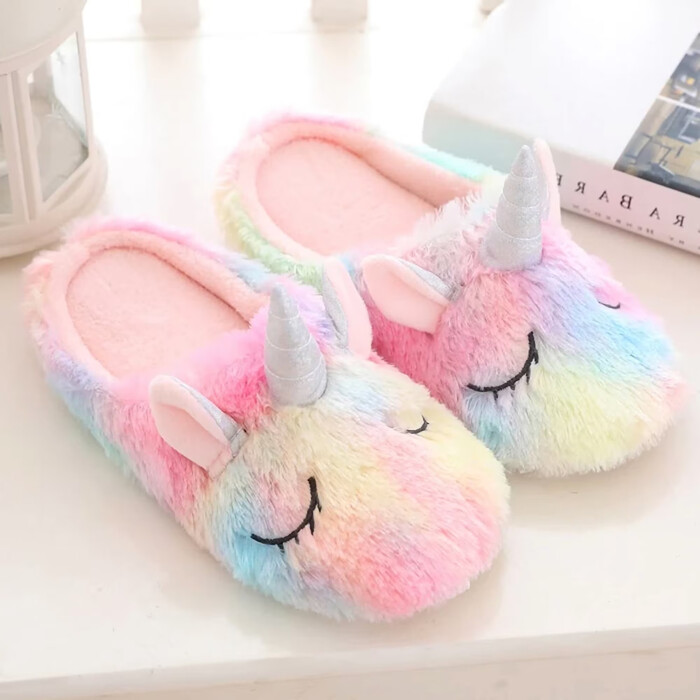 Aren't those vibrant Christmas gifts for best friends? On top of that, these fluffy rainbow slippers are adorable, making you feel like you're standing on a cloud.
>>> Read more: 31 Heartfelt Christmas Gift For Daughters To Celebrate The Holiday
Personalized christmas gift idea for friends Will Warm Up Their Hearts
21. Personalized Blanket
What could be more enjoyable this winter than cuddling up in a warm blanket? This Christmas season, give your wonderful pal an unusual and one-of-a-kind blanket. Your favorite photos and a sweet message you want to express to someone are printed on the blanket.
22. Custom Morse Code Bracelet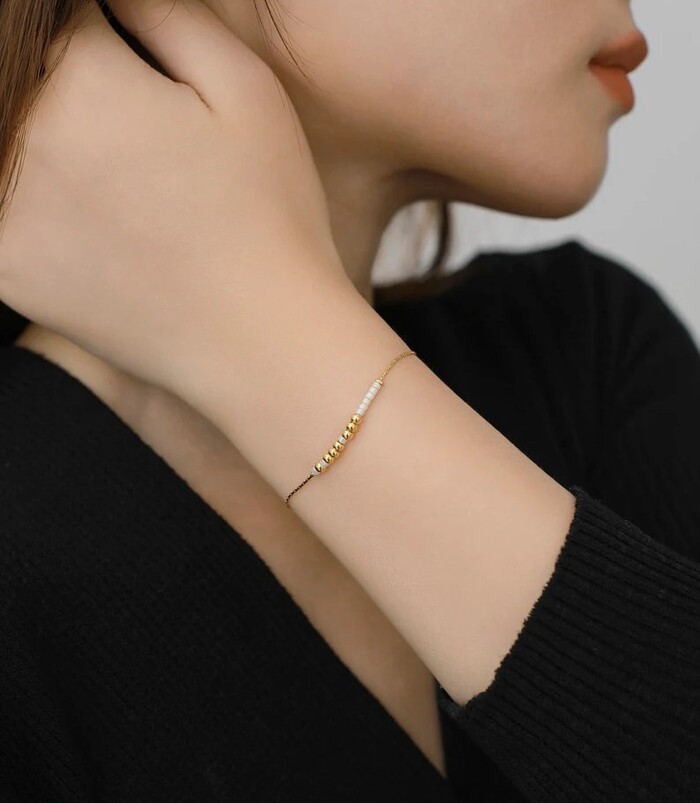 This trendy friendship bracelet uses tiny beads to write Morse code letters so you can wear each other's names. Every time they look at this bracelet, they will think of the beautiful friendship between you and them. Isn't it wonderful to give meaningful Christmas gifts for best friends?
23. Messages In A Bottle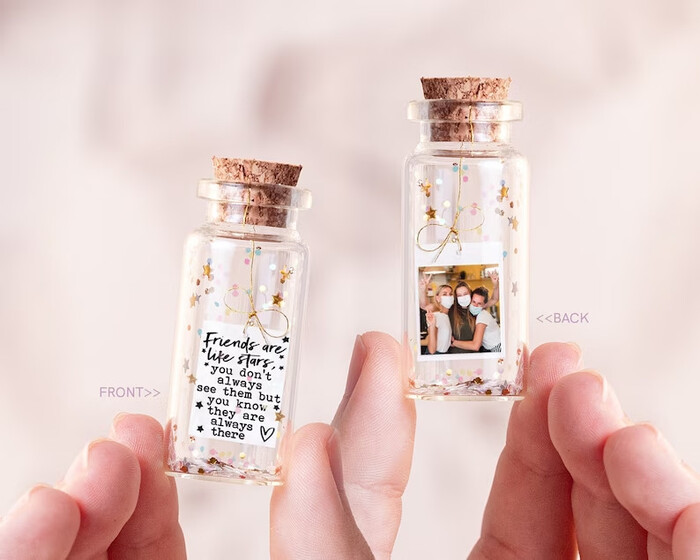 These memento pill capsules are a great way to express your love to your BFF. The pill contains a sheet of blank paper on which you are free to write anything. The only issue is deciding what to say to your closest friend to make her day better.
24. Best Friends Canvas Print
Do you want to leave a lasting impression on your best friend? Give them a personalized canvas print of a special moment you experienced together, and they'll remember it forever. This home decor will undoubtedly add the coziest touch to her home.
25. Macrame Photo Display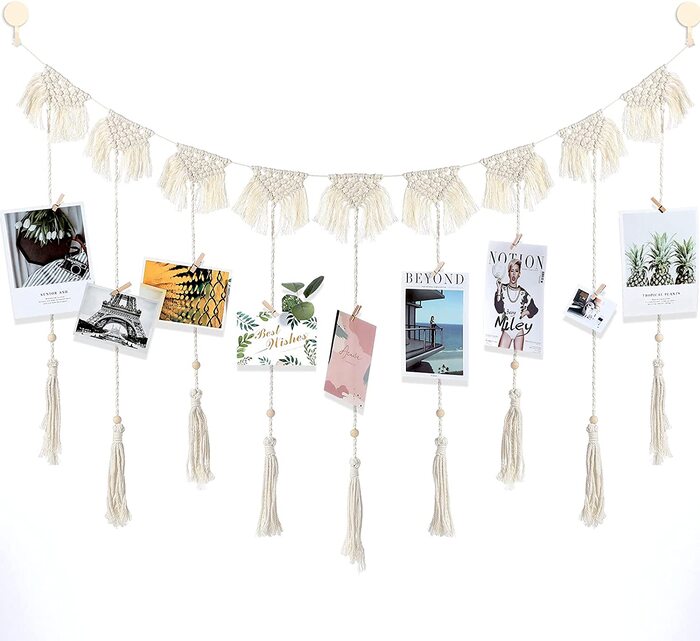 Put your friendship on display! Create a simple yet stylish wall-decor photo display to share your favorite photographs, images, postcards, memos, or artwork with your friend group. Put away the outdated picture frame. These eco-friendly, beautiful, simple decorations make great Christmas gifts for best friends.
26. Friendship Jar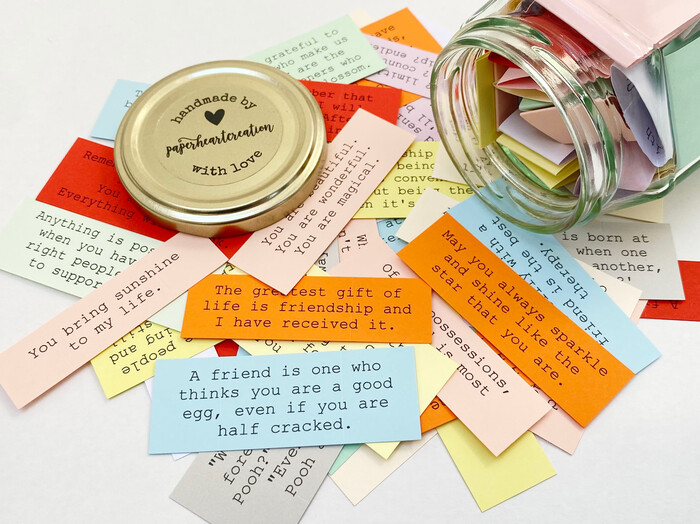 Get your daily dose of optimism by just reading one quotation each morning. When words fail, give this thoughtful token to show how much you care. Every single quotation is inspiring, encouraging, and motivating.
27. BFF Canvas Art For Christmas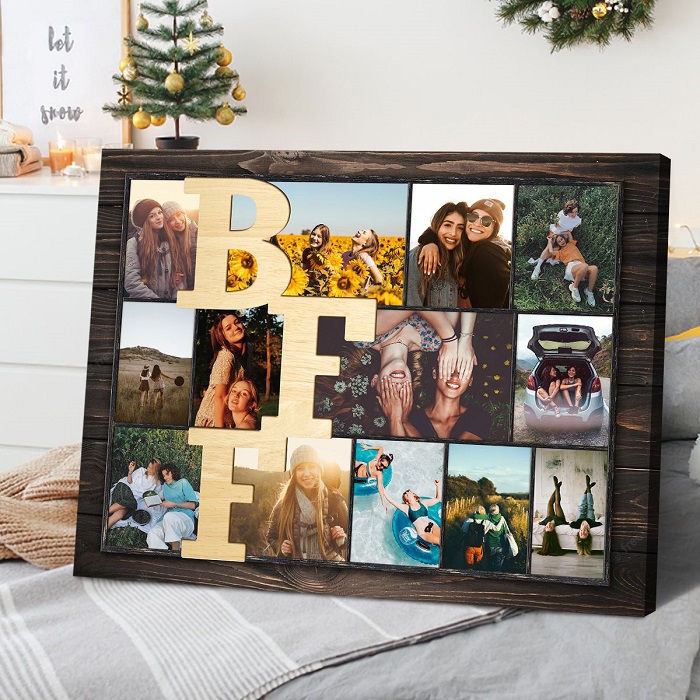 Presenting images of you and your best buddy in one of our personalized photo frames will make them even more meaningful. Make one-of-a-kind gifts by putting hand-picked photos and sentiments in custom-made frames and giving them as kitchen or office decor.
28. Little Pocket Hug
It is so difficult right now, so letting one another know we are thinking of them by sending a cute gift means a lot. This serves as a reminder that no matter where you are, you will always have them—a beautiful small gift to express your affection.
29. Wood Tray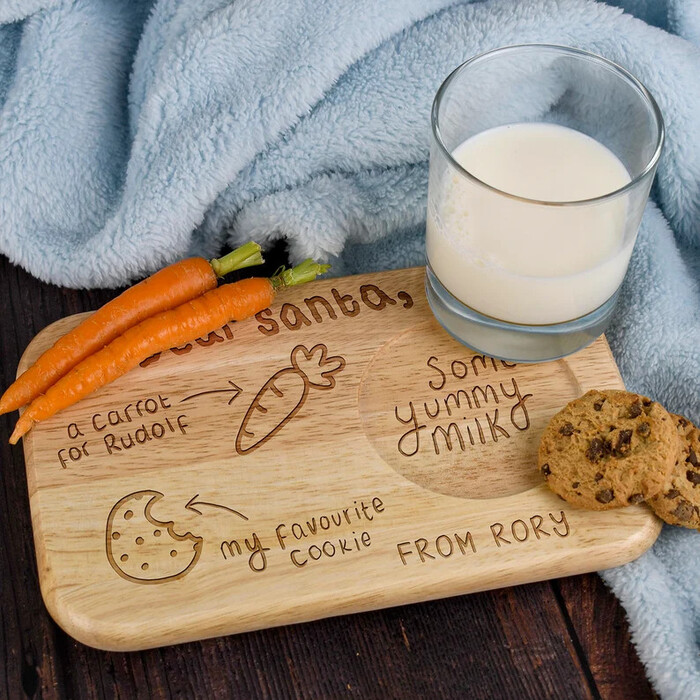 They'll be so moved when they see that you gave them a custom trinket holder. You can engrave anything you choose, such as their name, a memorable occasion, or even a little message. They will be delighted by these sentimental Christmas gifts for best friends from you
30. Friendship Necklaces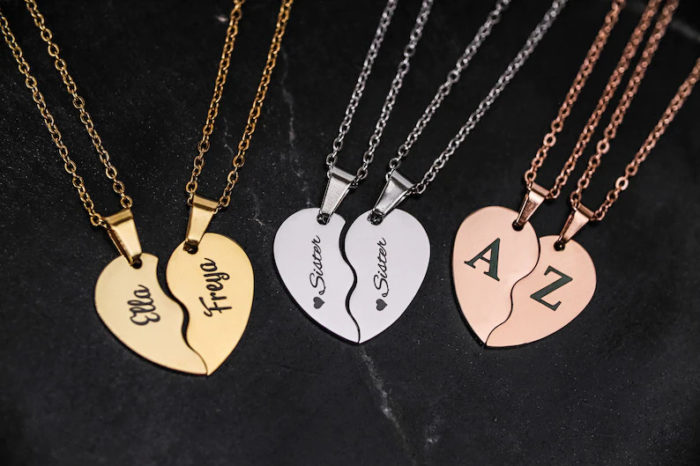 Celebrate your closest friend with this set of matching BFF necklaces as a token of your friendship. Wearing these straightforward pendants together will remind you constantly of the love, joy, and support you two have for one another. Tell her you'll be there for her no matter the problems life throws her.
31. Sequin Pillow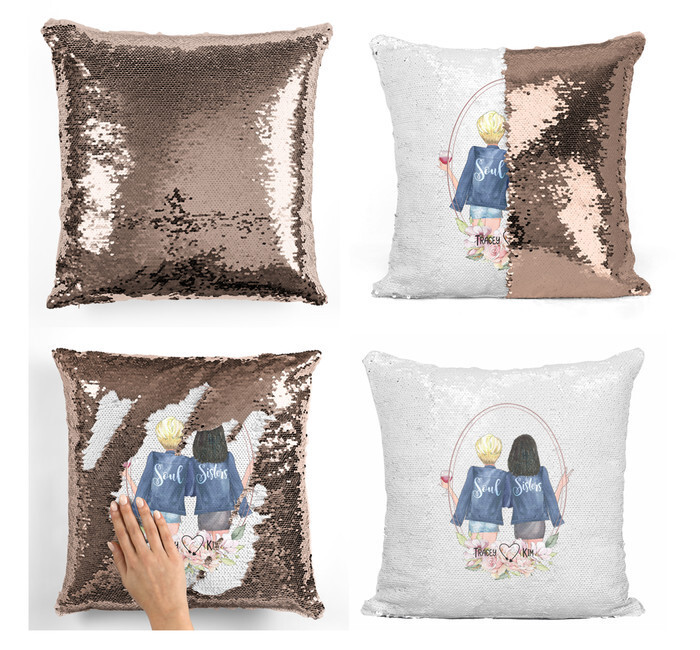 This pillow is going to be a hit with your best friend. Say hơ much she means to you and how much you love her with this custom gift. Remember to purchase one for yourself as well! The sequins will move to different positions with each swipe of the pillow.
32. Personalized Potholder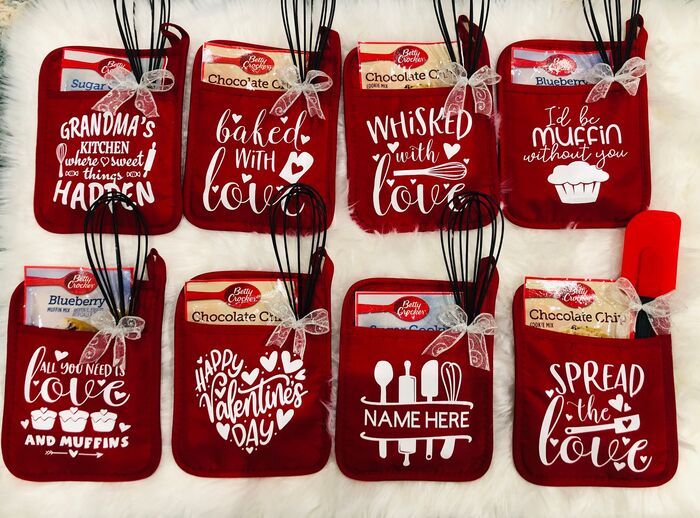 Do you have a friend who enjoys baking? Give a potholder made especially for your favorite friend. Choose a photo or a pre-made design to the front pocket to make it a unique Christmas gift for best friends
33. Funny Ornament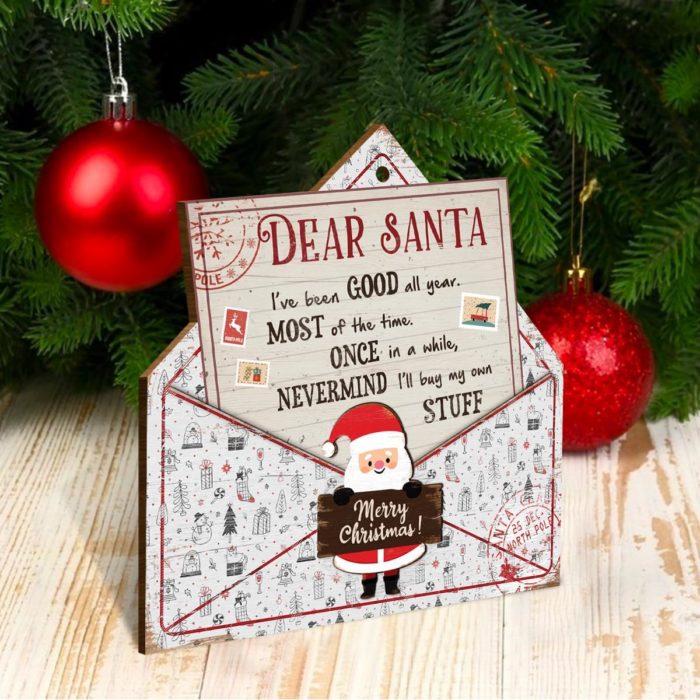 The "Dear Santa Hanging Christmas Decoration" is the ultimate present for your dearest friend, bringing a touch of merriment and yuletide cheer to their festive embellishments. This jolly ornament, designed as a festive message to jolly old Saint Nick, exclaims, "I've been nothing but nice throughout the entire year", ensuring a joyous chuckle. It captures the spirit of joy and togetherness, transforming their holiday festivities into laughter-filled moments of pure joy. This funny and happy present is perfect for spreading holiday pleasure and delighting your closest friend.
34. Cookies with Custom Designs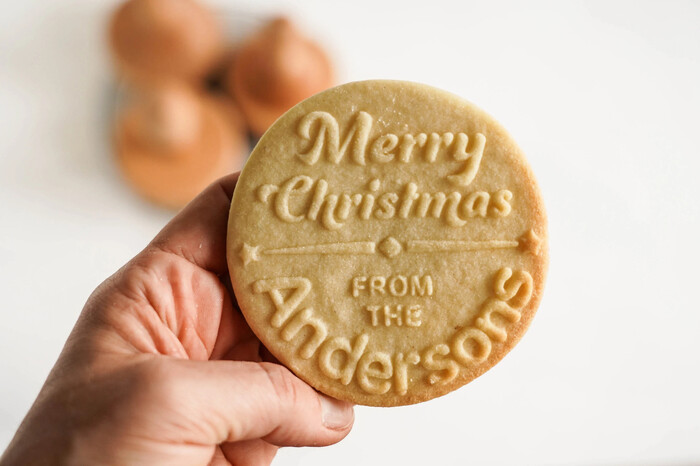 Tap out a customized cookie message for the one or people you love to advance your texting abilities. Send your special message and some delectable vanilla shortbread cookies by including a name, a date, an inside joke, or an address.
35. Cosmetic Bag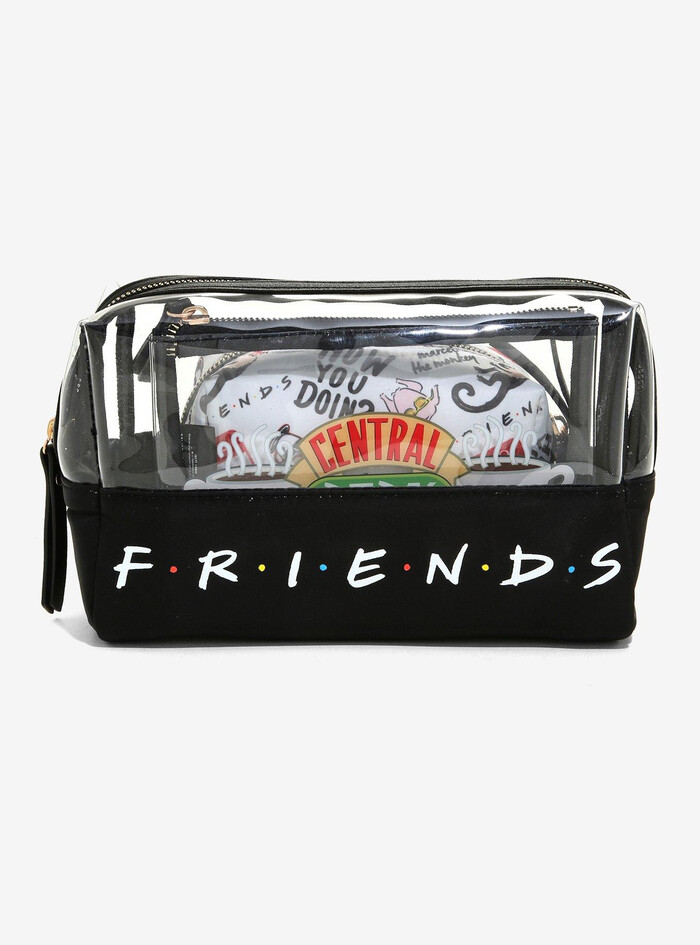 You've discovered the best present for your closest friend who enjoys makeup! You may fill it with her favorite treats and have adorable Christmas gift ideas for best friend!
36. Customized Name Christmas Canvas Print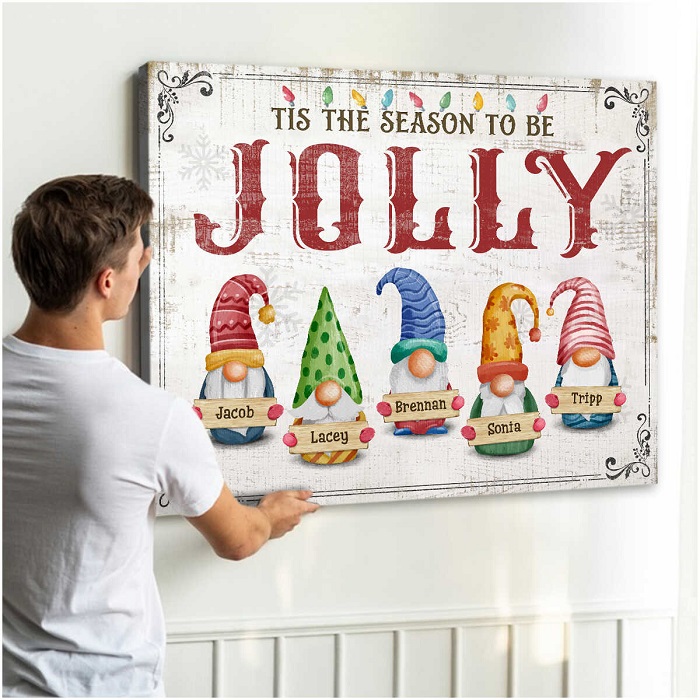 Look no further than these "The Reason to be" canvas prints if you're searching for heartfelt Christmas gifts for best friends. They'll be touched by your kind gesture and delighted by how this print makes their home more romantic.
>>> Recommend Reading: 49 Best Christmas List Ideas For Teenage Girl Will Wow Her
Other Awesome Christmas Gifts 2023 For BFF
37. Light Up Vanity Mirror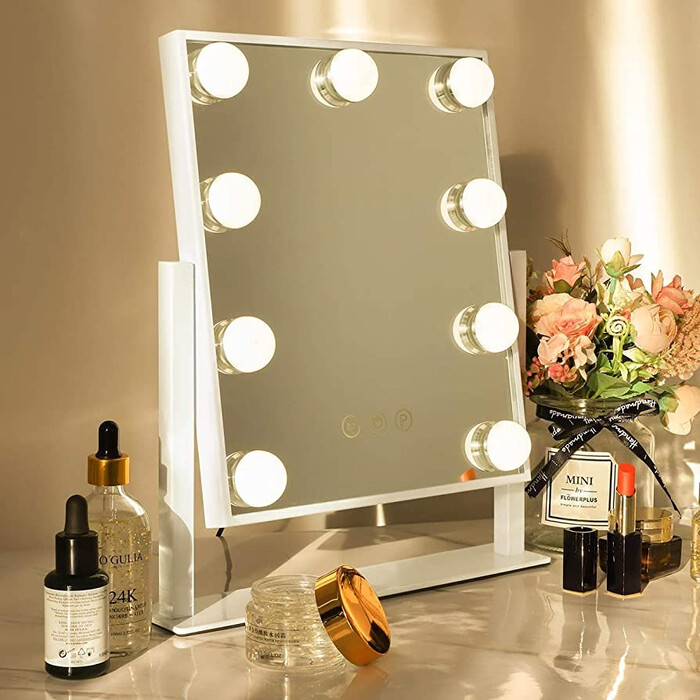 Apply makeup easily anywhere with the help of this vanity mirror. It contains 52 LED lights, a brightness controller, and a smaller, detachable mirror with 10X magnification for small-print tasks like applying false eyelashes. You can always have the ideal angle because the mirror swivels back and forth and up to 180 degrees in either direction.
38. Essential Oil Car Diffuser
The Essential Oil Car Diffuser is ideal for those seeking secret Santa gifts for friends. This handy diffuser not only makes their car rides more relaxing, but it also helps them feel better overall. This fragrant present will aid your best friend in making their commute more relaxing and enjoyable. It is perfect gift to give your friend something uniquely thoughtful.
39. Succulent Planter Set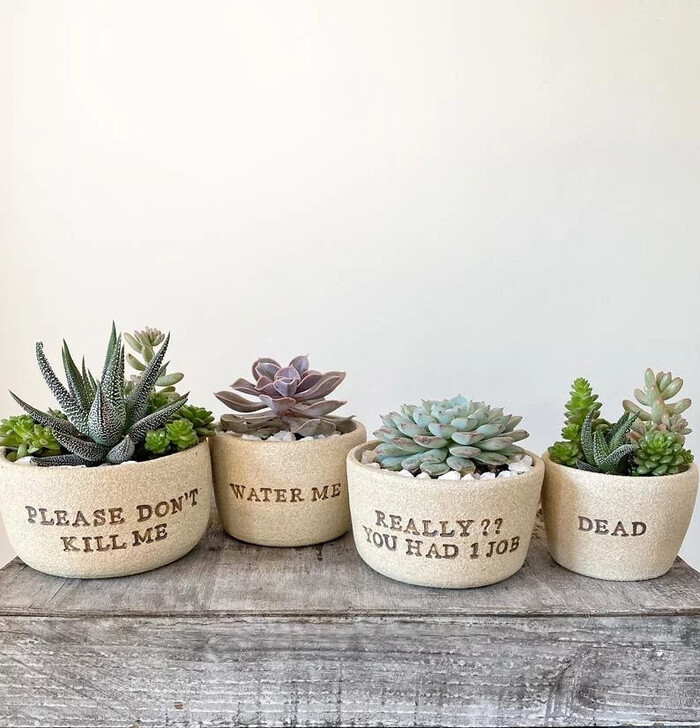 Add to their Christmas season with a captivating touch of freshness and a vibrant hue of blue. The allure of this captivating hexagonal planter set is sure to captivate both neophyte and seasoned horticulturists alike.
40. Perfume Library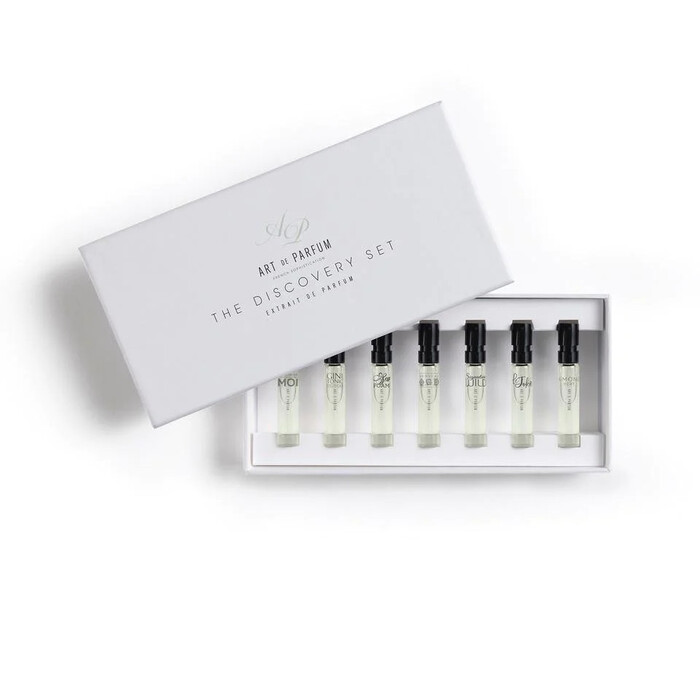 You always inquire about her whenever you see her. Now it's your turn to introduce her to a brand-new fragrance that lasts a long time, feels luxurious, and has a great signature scent. She can choose her trademark scent from the eight minis included in this bundle.
41. Vitamin Gum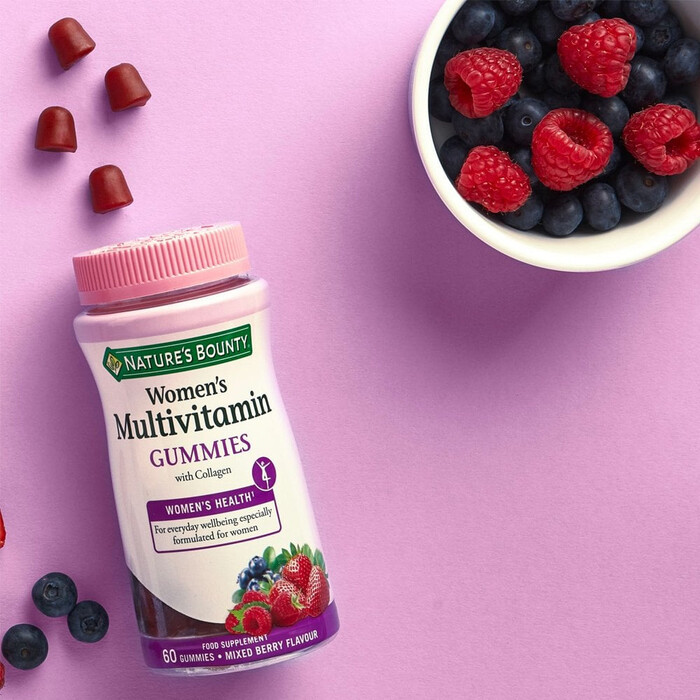 If your friend is health-conscious, they will definitely appreciate these gifts. Showing a little care for their health is one of the best Christmas gifts for best friends.
42. Christmas Candle Scents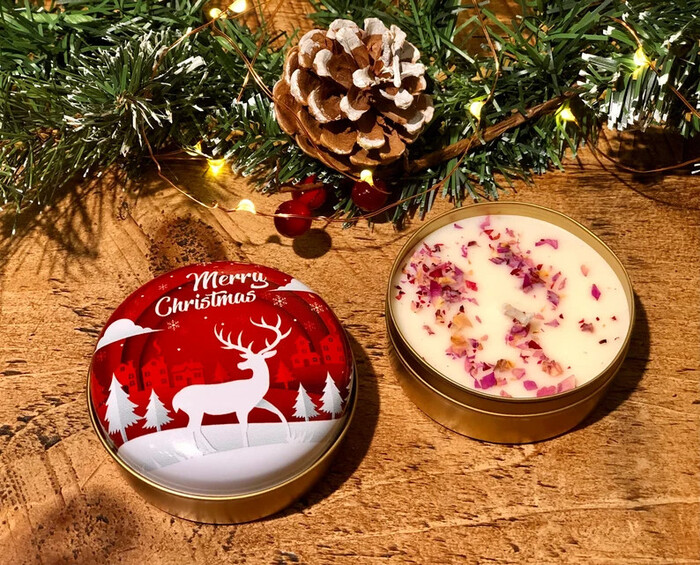 These Candle Scents make for a great addition to your list of best Christmas gifts for friends. For the Christmas-obsessed buddy, this candle will have her burning it even when it's not December. The scent of this candle will create a romantic and warm Christmas atmosphere.
43. Dutch Oven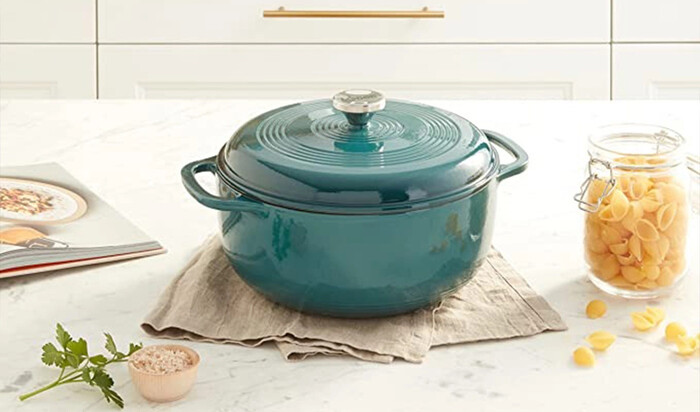 If you give her the ideal pot to prepare butternut squash and chicken noodle soups, she may treat you to some. Among the best hostess Xmas gifts for friends, it's the best holiday gift she'll ever receive.
44. Money Tree Plant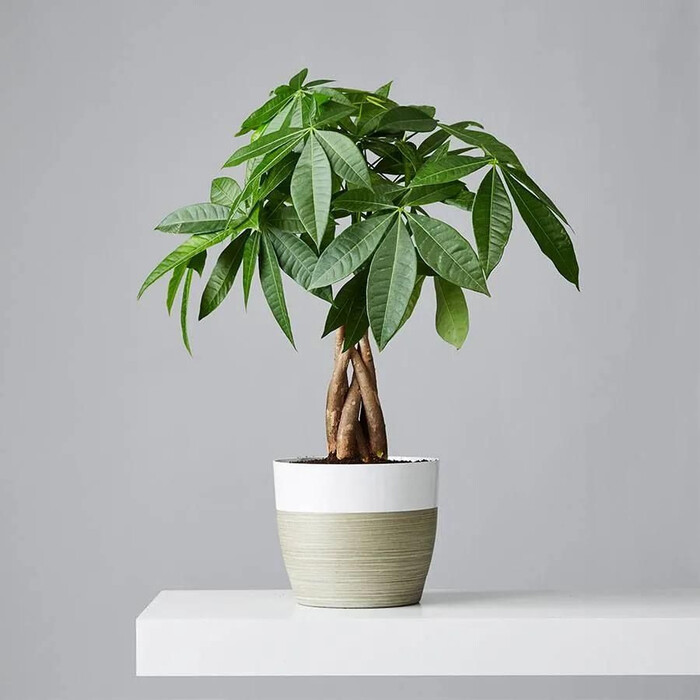 This lucky money tree is thought to bring good fortune and wealth, making it a great gift for your ambitious best friend. A friend with a green thumb will surely scream joy when receiving this cute gift for Christmas.
45. Card Games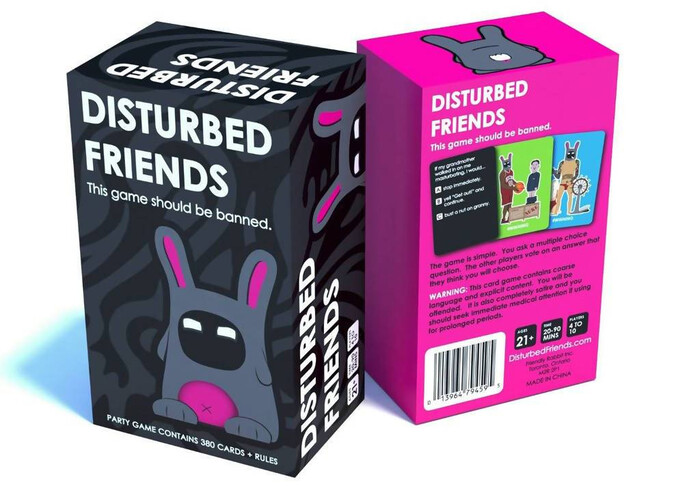 Are you looking for creative Christmas gifts for best friends? Play this card game with your bestie to create deep connections, essential moments, and opportunities for reflection. This will help you two get even closer.
46. Long-Distance Touch Lamps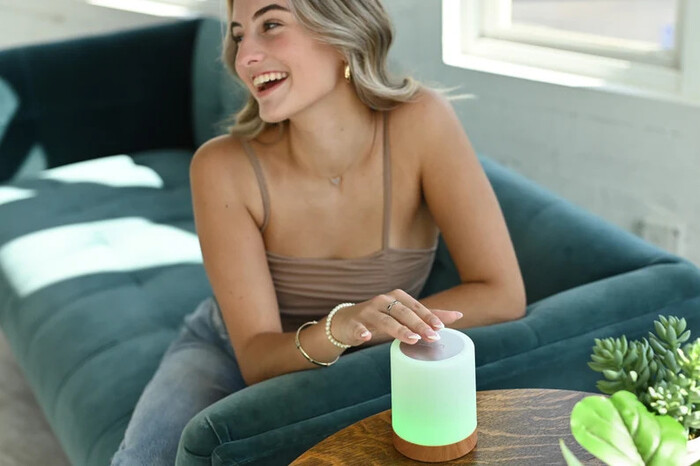 You may let your friend know they are on your mind with just a single touch of this Wi-Fi bulb. When tapped, the lighting turns on at both ends, giving the impression that you are closer than before. When your best friend receives this thoughtful gift, they'll email you a video of them sobbing.
47. Mini Zodiac Crystals Gift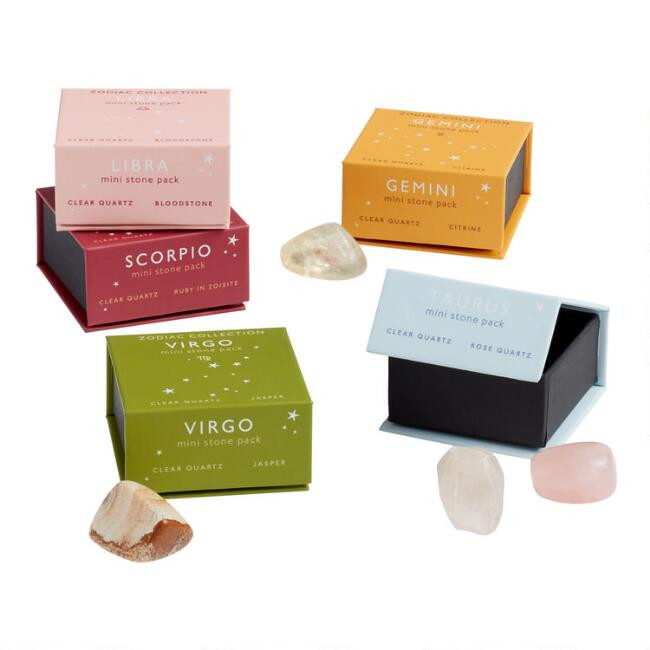 We cannot deny the mystery of the zodiac signs. When they see that you gave them these tiny zodiac gems, your astrology-obsessed best friend will scream with delight.
48. Beast Blender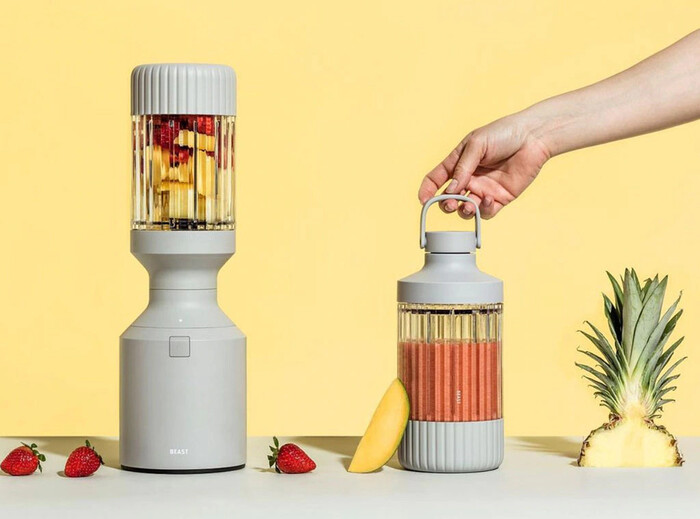 They've probably seen it all over Instagram and want it. They'll be able to whip up thick, really creamy smoothies in a flash. Also, because of its compact size, it requires less counter space.
49. Best Friend Self-Care Gift Basket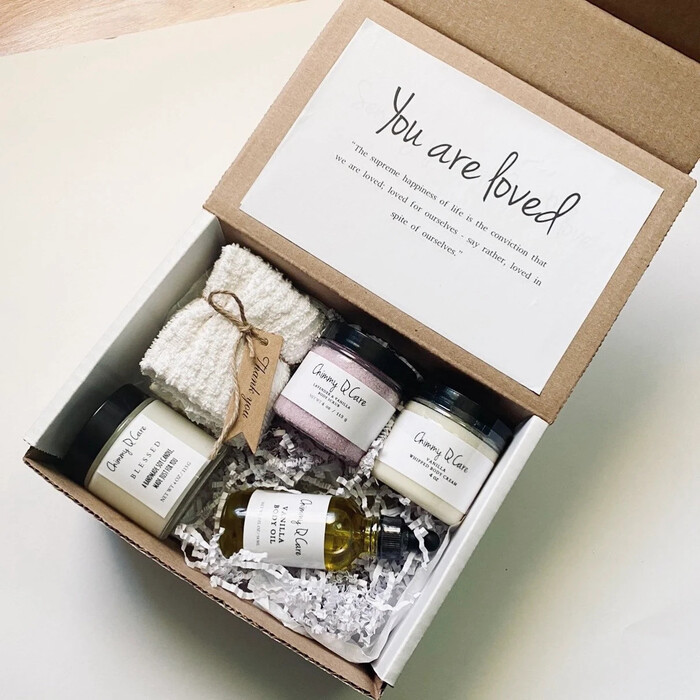 What are some thoughtful and meaningful things to get your best friend for Christmas, considering their unique interests and the special bond you share? A heartfelt present should be given to your best buddy. So this Christmas, let's amaze her with a self-care gift. The ideal means of informing her that you are thinking of her.
50. Long Distance Touch Bracelets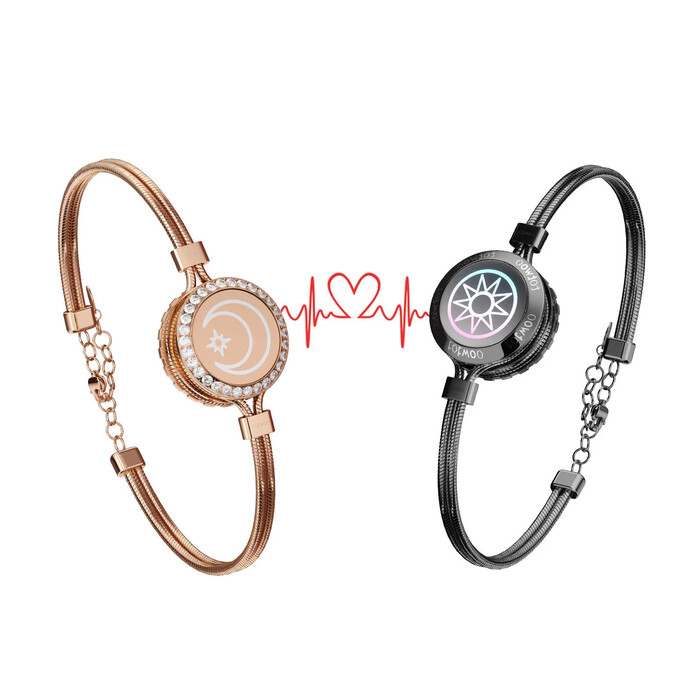 A pair of Bond Touch friendship bracelets are the perfect way to keep your friend close, no matter the miles that separate you. With the option to monogram these bracelets, they become a personalized gift of your enduring friendship. These bracelets stand out as one of the best gift ideas for every occasion, especially for friends who live far away. Your bestie's bracelet will light up in the color of your choice when you transmit a touch.
51. Pet Supplies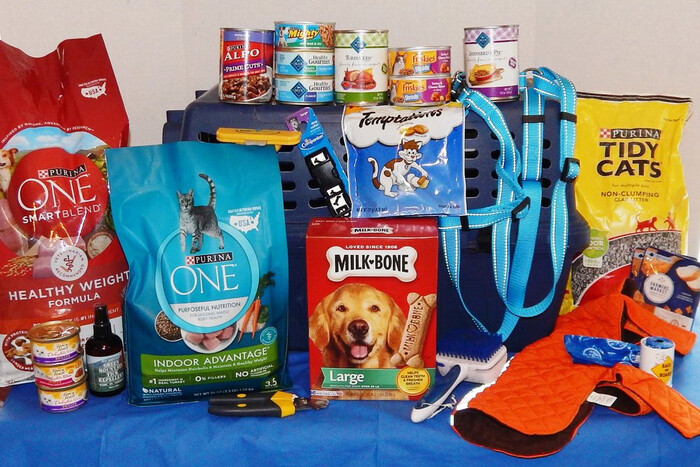 If your friend is a dedicated pet parent, ensure they look after their furry friend this holiday season. You can demonstrate concern for all facets of their lives by giving them a new set of cat toys or a day at doggie daycare. These are some of the most sentimental Christmas gifts for best friends that you shouldn't miss out on.
52. Funny Wine Coasters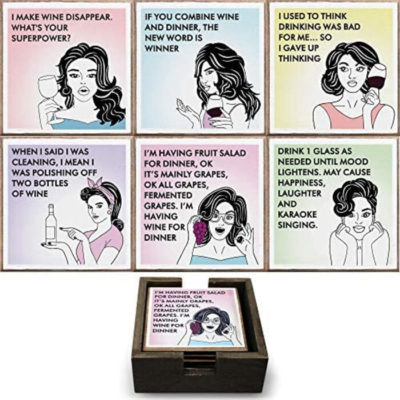 Don't worry about drink stains; these drink coasters prevent cup rings from adhering to your glass and keep your tabletops clean. Get some laughs and share some beverages for a hilarious way to spread some happiness. Isn't that the purpose of life?
53. Retro USB Mixtape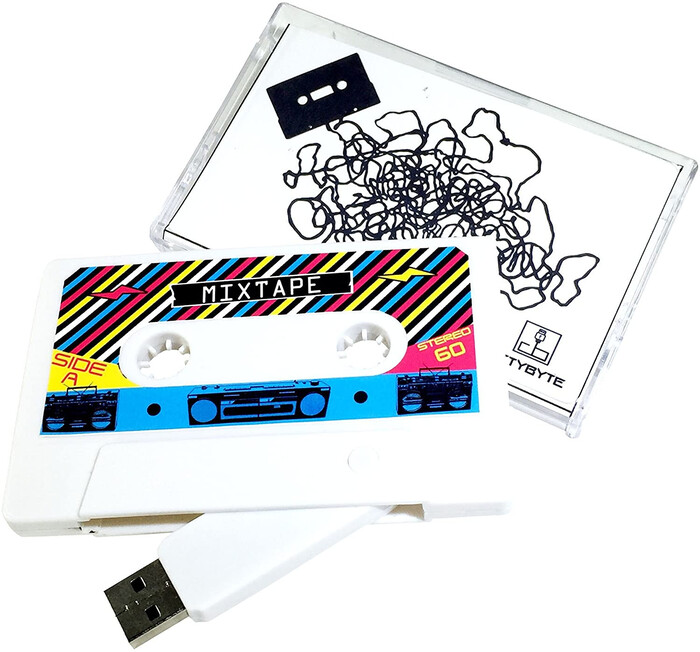 Using a 16GB USB, you can easily recreate the classic nostalgia of giving your closest buddy a "mix tape" cassette. You can even use these adorable and functional devices to write tracks on the tape. Ideal for a friend who is relocating or taking a long road trip.
54. Sephora Gift Card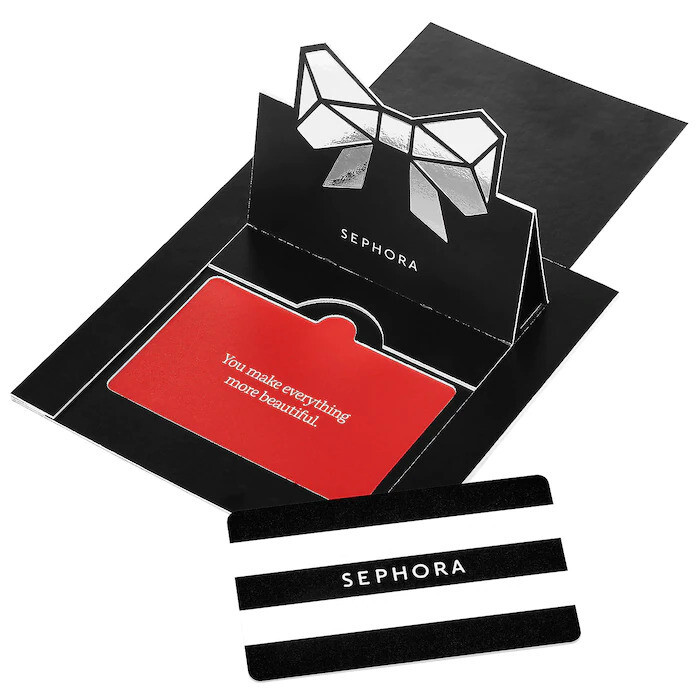 Give them a cute gift card if you know someone who enjoys spending money! Nothing can go wrong! If she loves makeup, Sephora is full of amazing finds. Your bestie deserves a makeup high-quality collection. These are last-minute Christmas gift ideas for friends that they will adore!
55. Funny Mouse Pad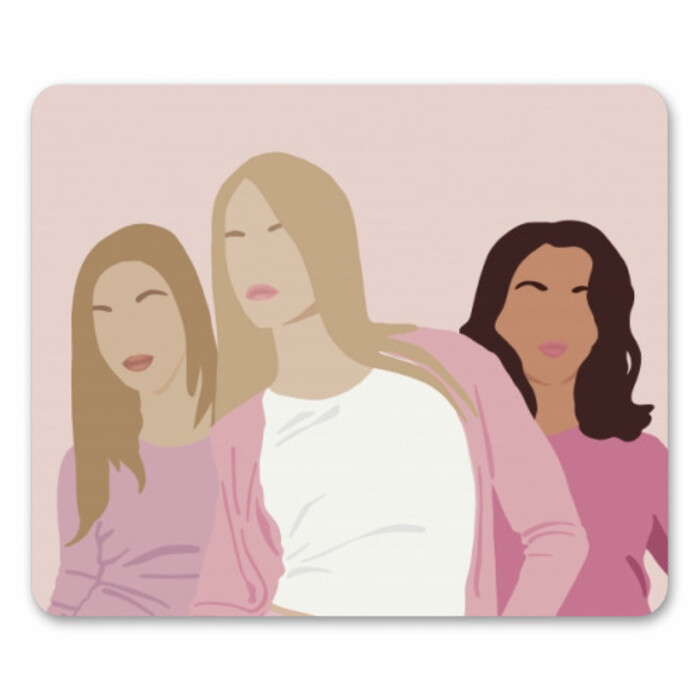 Who says employment has to be serious all the time? A personalized mouse pad can spruce up a friend's or coworker's desk. Pick jovial or silly images, such as pictures of their cat or kids. Mouse pads are one of the funniest Christmas gifts for best friends you should consider.
56. Holiday Water Bottle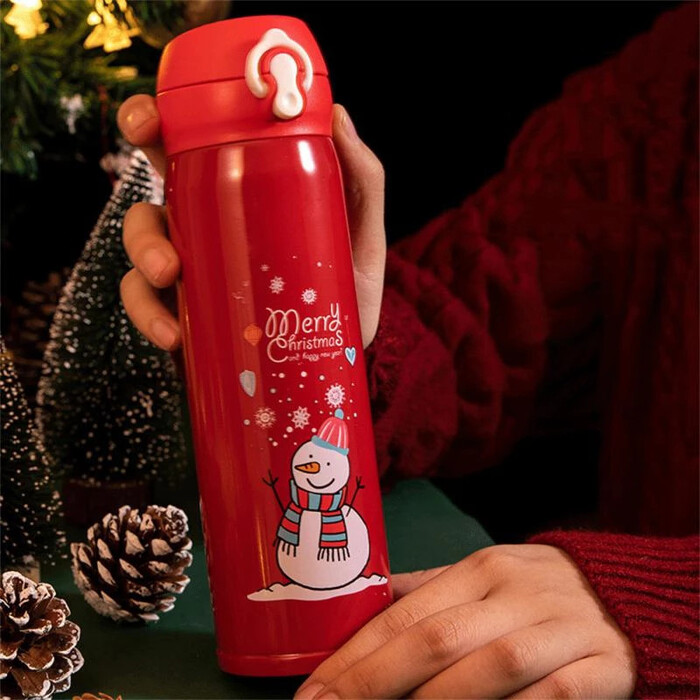 Give your friend a custom water bottle to keep them hydrated while they are out and about. Choose a heartwarming image or phrase that will make them smile even on their busiest days.
57. Back and Neck Massager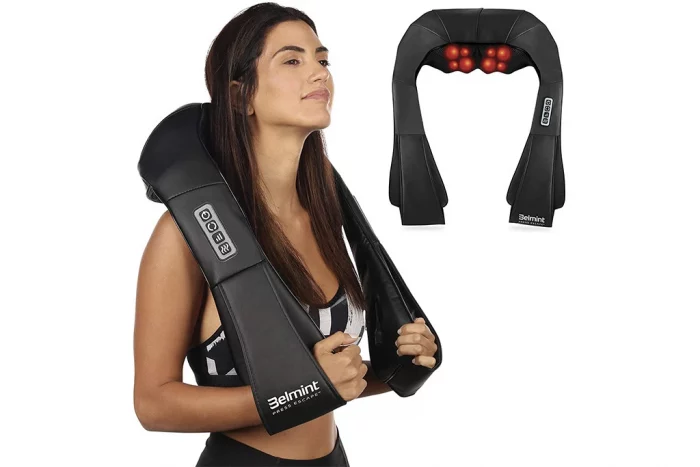 What she needs most after a long day at work or intense exercise is unquestionably a neck massager. She will enjoy peaceful hours with this device.
You can also read: 31 Cool Christmas Gifts For Kids That Will Get Them Excited
Holiday Activities Gift Ideas 2023 With Bestie
58. Handmade Pottery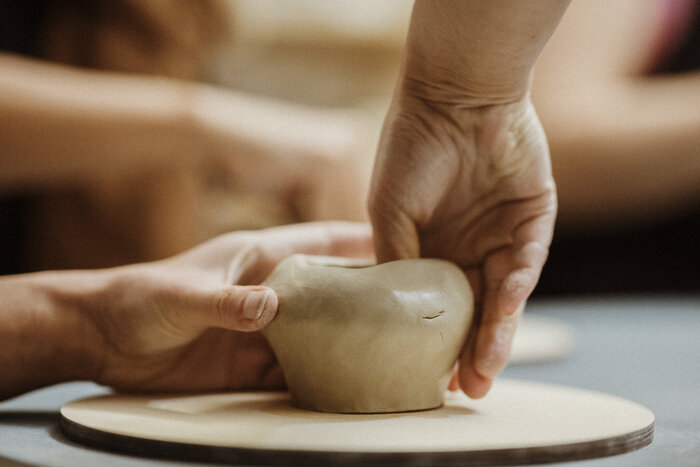 There will undoubtedly be a local potter in your city or town. Find a couple of items in their store that your friend would adore by visiting them in person or online. So that you may learn how to create your creations together, combine them with a pottery session. You can also bring your friends to a pottery class to collaborate on the cutest works.
59. Aspiring Yoga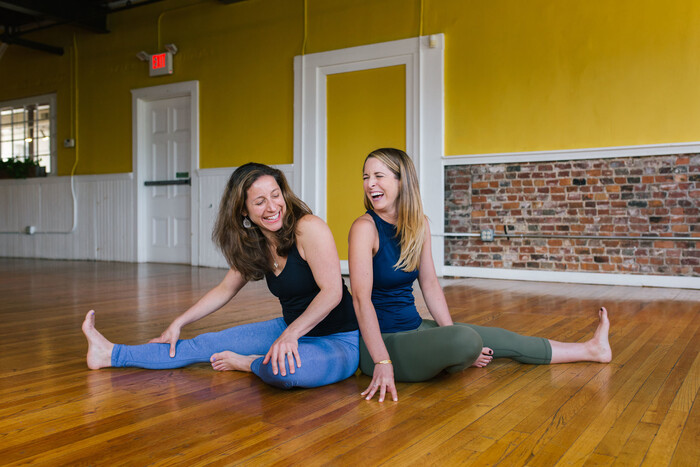 Yoga is a fantastic discipline, but it might be challenging if you've never done it before. If you're both new to it, schedule classes you can attend together. Give them a brand-new mat in their preferred shade so they can take their first lesson in style.
60. Let's Fly a Kite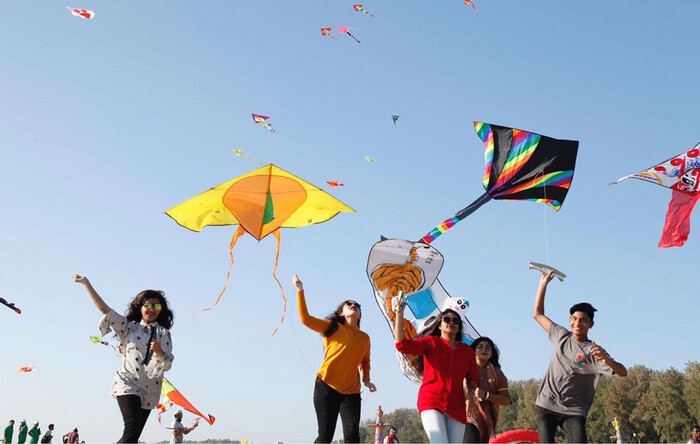 Kites are not just for kids! The abundance of enormous kites piques anyone's sense of adventure. Give a kite to a friend who enjoys being outside, and head outside on the first windy day of the year to have fun and let your troubles go. Flying a kite will make an unexpected Christmas gift for best friends.
61. Riding Horses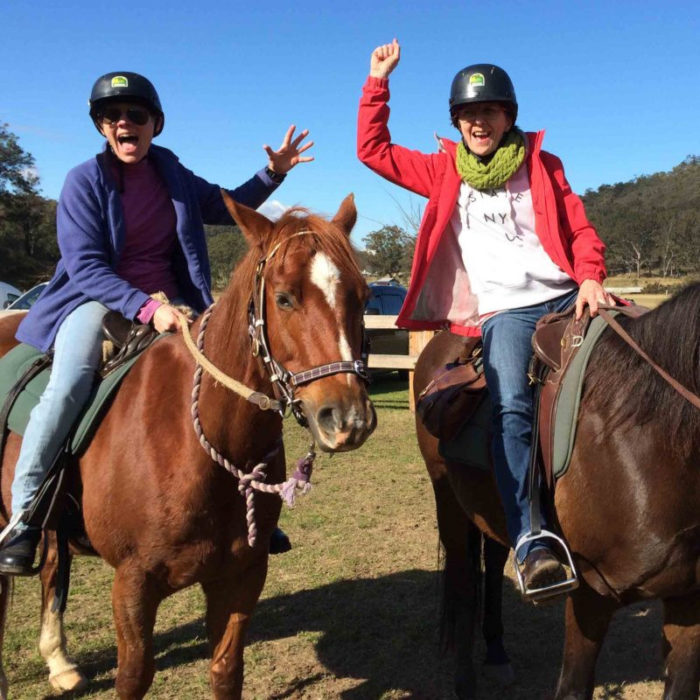 Bring out the youngster in your buddy if they used to enjoy riding horses by taking them horseback riding for the day. Bring them to the neighborhood equestrian center for a day of riding and caring for horses.
It's an excellent way to have a mini-adventure for the day because many stables allow you to bring a picnic lunch.
62. Holiday Movie Night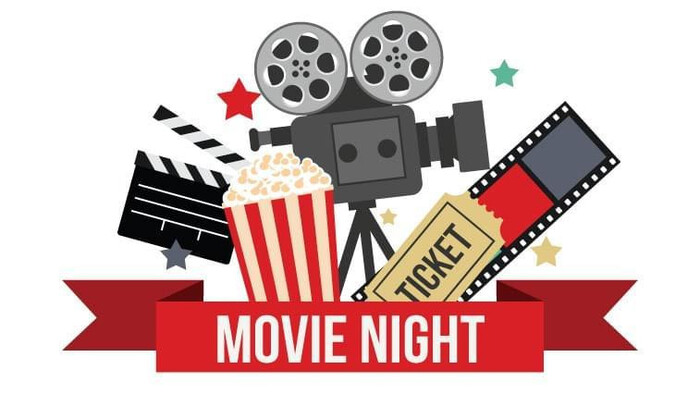 Invite your best pals over for a fun Christmas movie night! Put out pillows and blankets, acquire some movie theater candy, and show a movie that everyone will like. Send them home with a goodie bag full of goodies and a gift card for a theater so they can continue to enjoy the wonder of the silver screen.
Our buddies enrich our lives and give purpose to each day. They encourage us during difficult moments and laugh when we most need it. With the best Christmas gifts for best friends that can last for years, you can express your love and gratitude this holiday season. Don't forget to look through our personalized Christmas canvas print wall art to send to your closest friends this season.