Finding the perfect Christmas gifts for sister-in-law can be challenging, whether she is the newest member of the family or someone you have known for decades. If you're at a loss for inspiration, look at Oh Canvas's suggestions below; there's something for every taste and every wallet. A wide range of customizable and failsafe ideas are available for the luxurious woman who already seems to have it all. Plus, the holiday season is drawing up, so it's not too early to start buying if you don't want to deal with the stress of it all later.
Christmas Presents For Sister-in-Law: For The Fashion And Beauty Lover
1. Lotus Sisters Necklace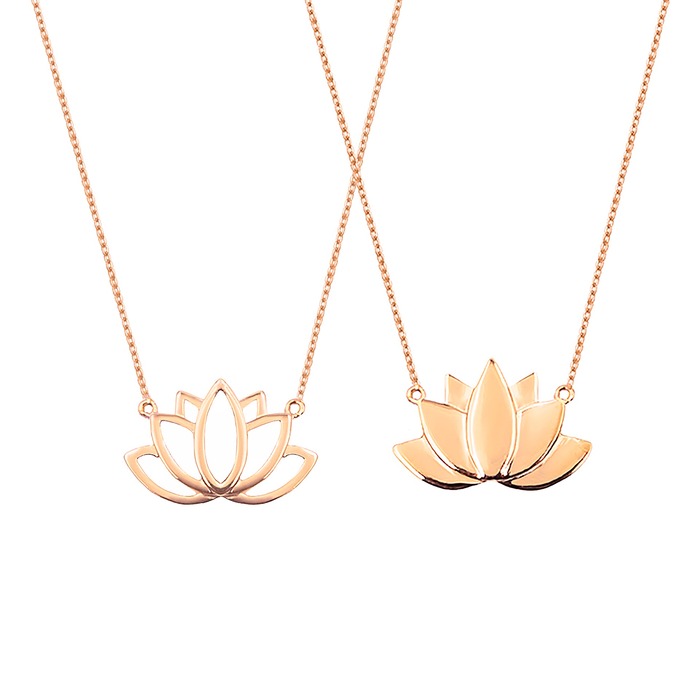 She will like these thoughtful and heartfelt Christmas gifts for sister-in-law. The pendant necklace features a lotus flower and has a nice card describing its symbolism. In addition, you can select a finish in gold, sterling silver, or rose gold to complement her taste. You may also give this as a thoughtful present to the ladies at the bridal party!
2. Morse Code Jewelry For Sisters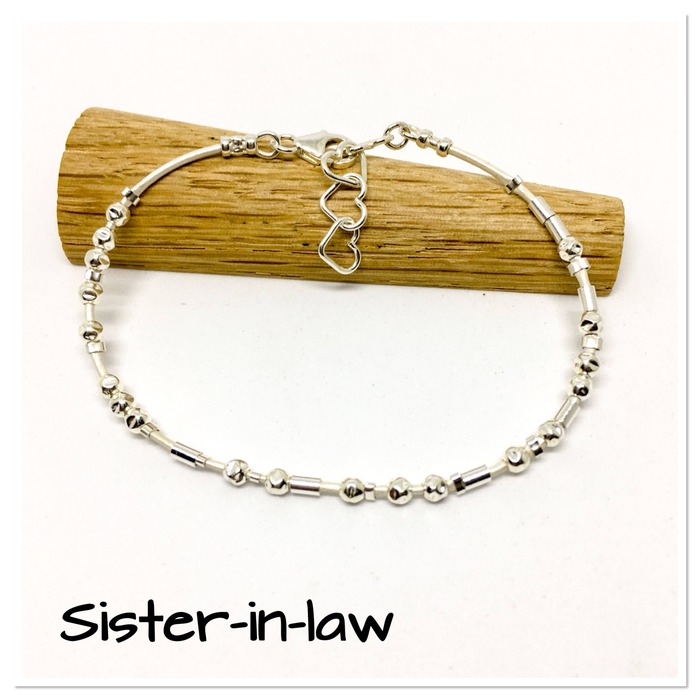 This adorable Morse code bracelet is perfect for sending a covert message to your sister-in-law. You can choose from a range of inscriptions, such as "sisters," "sissy," "my person," and more, to be spelled out using dot- and dash-shaped beads. If your sister is the lucky recipient of your Secret Santa present, this is it!
3. Pro Brushes In A Deluxe Case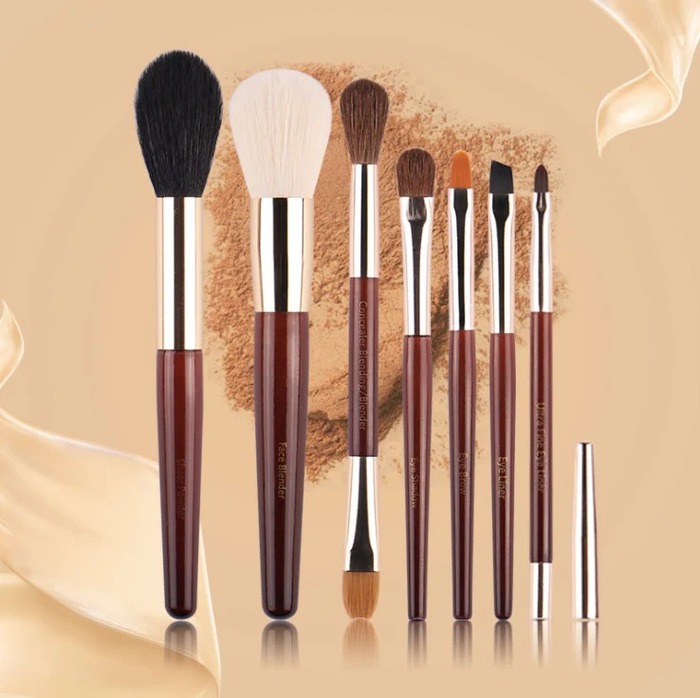 Any woman who enjoys applying cosmetics would be grateful to get the Sephora deluxe brush set. Ten different brushes, including ones specifically designed for foundation, powder, concealer, eyeshadow, and blending, are included in the collection. Anyone can use the brushes without worrying about harming animals, and they come with a handy case. How great gifting ideas for sister-in-law for this Christmas are!
4. Cupboard Refrigerator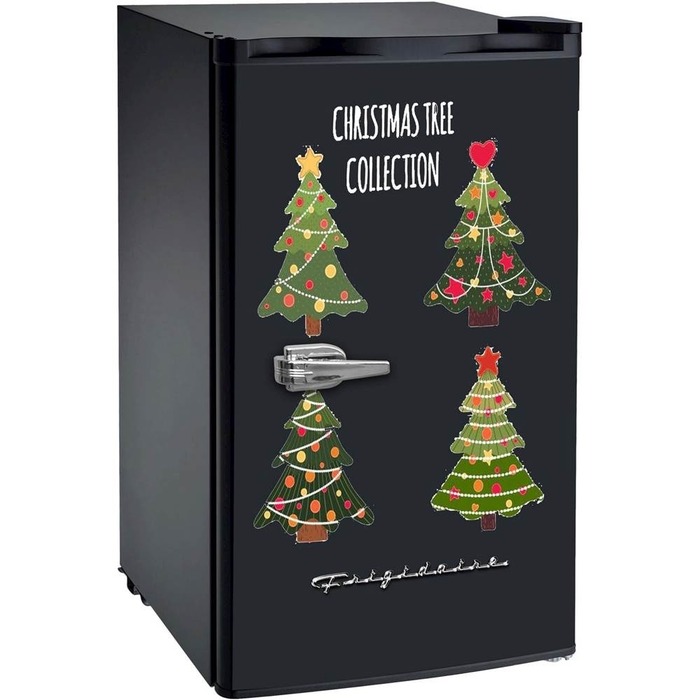 This cute little fridge is too small to contain her lunch, but it is just right for her cosmetics and toiletries! It stands slightly over 10 inches and is available in a rainbow of hues. The cool interior is the perfect Christmas gift for the woman who wants to keep extending the life of her cosmetics as long as possible.
5. A Coat By Nani
Coats that are warm, fun, and colorful are necessities in the winter. So, if you want to look for thoughtful Christmas gifts for sister-in-law, how might you miss out on this idea?
6. Christmas Knit Vest For Girls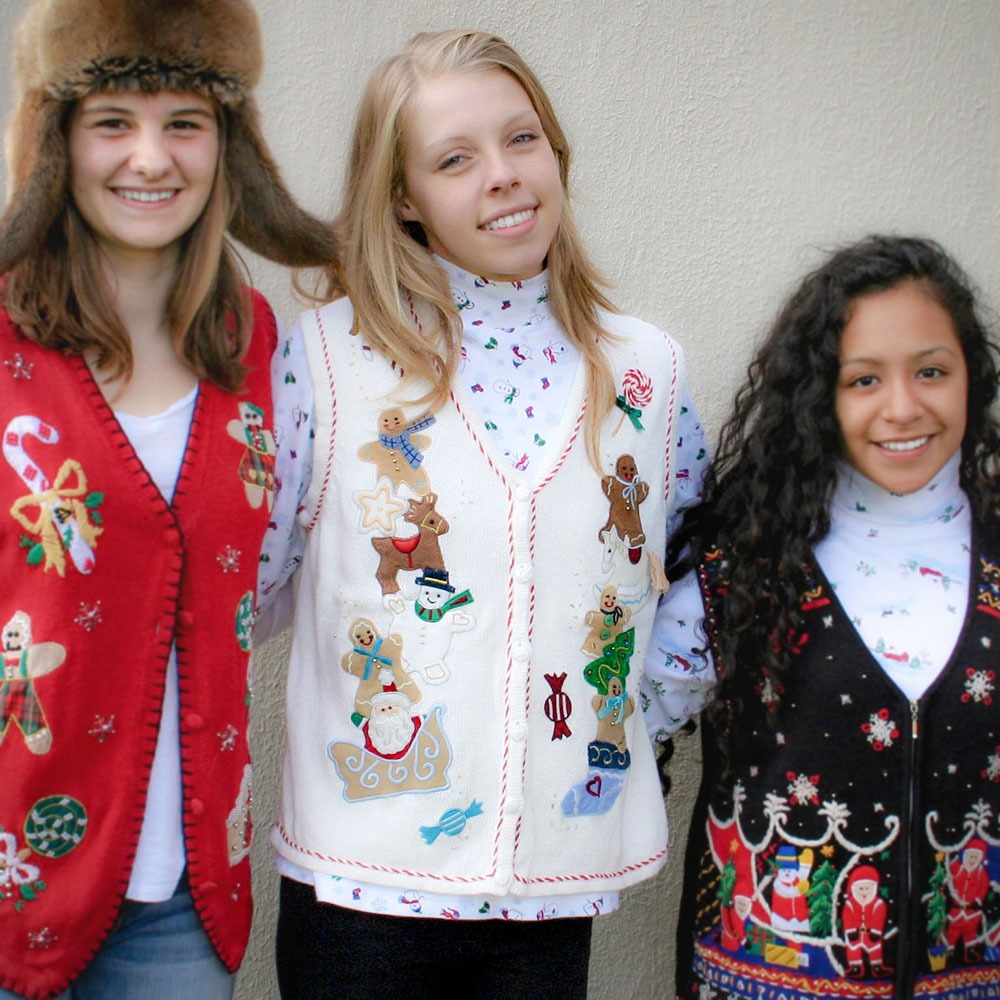 A knit vest is the ideal outerwear item for Christmas. Whether layered beneath a blazer or worn on a baggy tee, this is the best gift for a sister-in-law that's sure to elicit a lot of love and affection.
7. Christmas Bag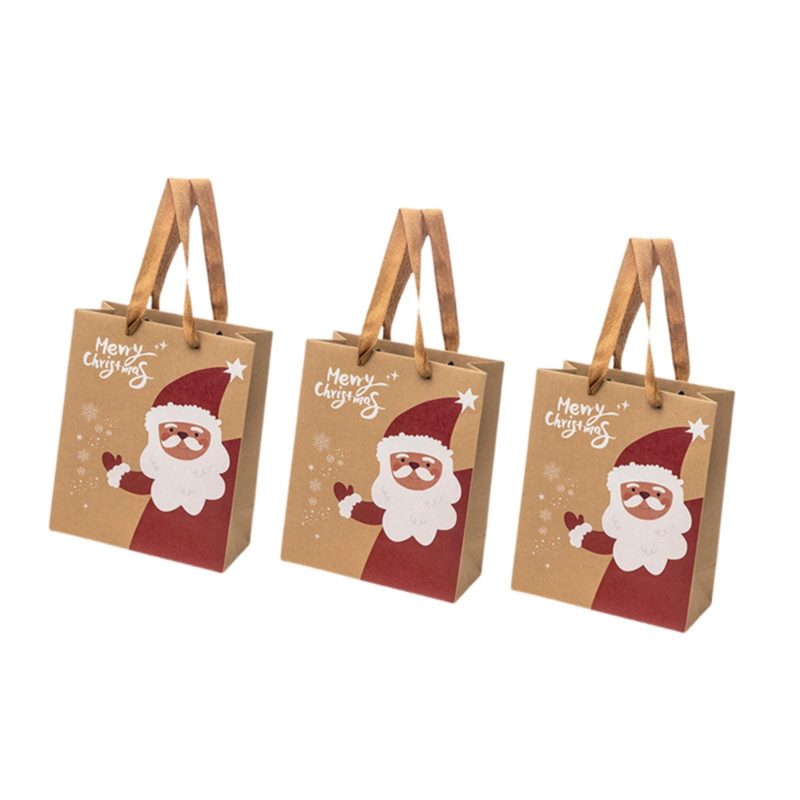 If she always seems to misplace her hat and mittens, a handy bag for transporting daily necessities. You can even give out identical totes as a lovely gift for sister-in-law on Christmas.
8. Deluxe: How Luxury Lost Its Luster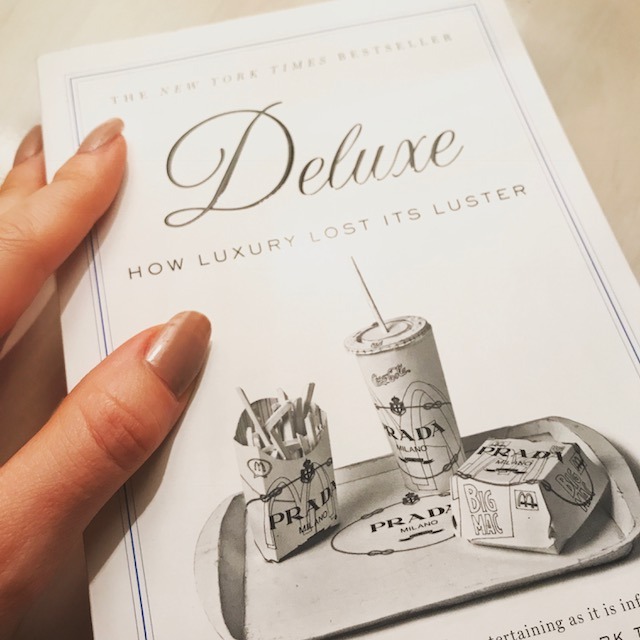 Dana Thomas's book delves into the meaning of high-end clothing from the consumer's perspective. There are also fabulous stories behind the "it-bags" and insider info about red-carpet stars. Last but not least, this is a book that any devotee of the fashion industry would do well to read.
9. Gift Set Of Too Faced Baked Goods For The Holidays Cosmetics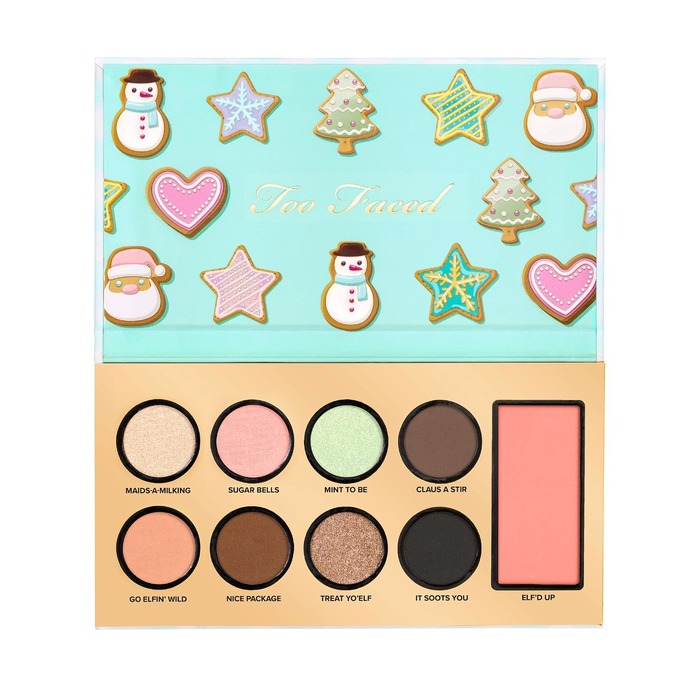 We don't know what else to say besides that this Too Faced set screams holiday. She'll never tire of using an eyeshadow palette again because of its wide variety of matte, metallic, and shimmer colors. Too Faced's best offerings are the perfect Christmas presents for sister in law.
10. Cologne With White Moss And Snowdrops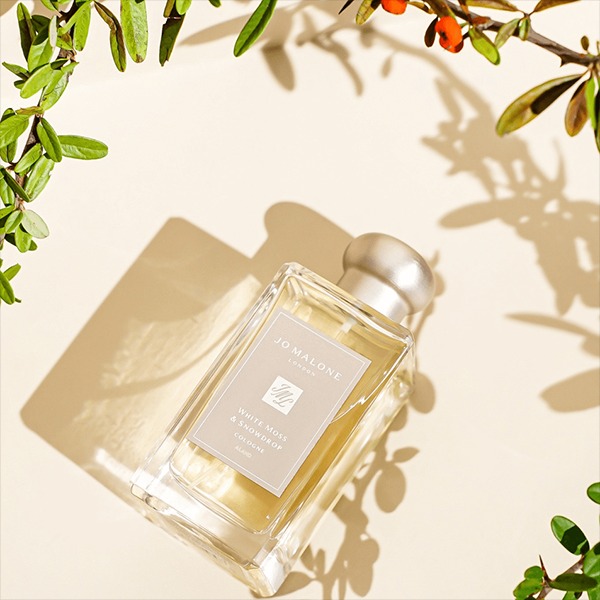 In luxury cosmetics, Jo Malone is instantly associated with Christmas gifts for sister-in-law. White Moss & Snowdrop, one of the brand's limited-edition fragrances this year, smells like a winter wonderland.
11. Molton Brown's Vintage Pristine Collection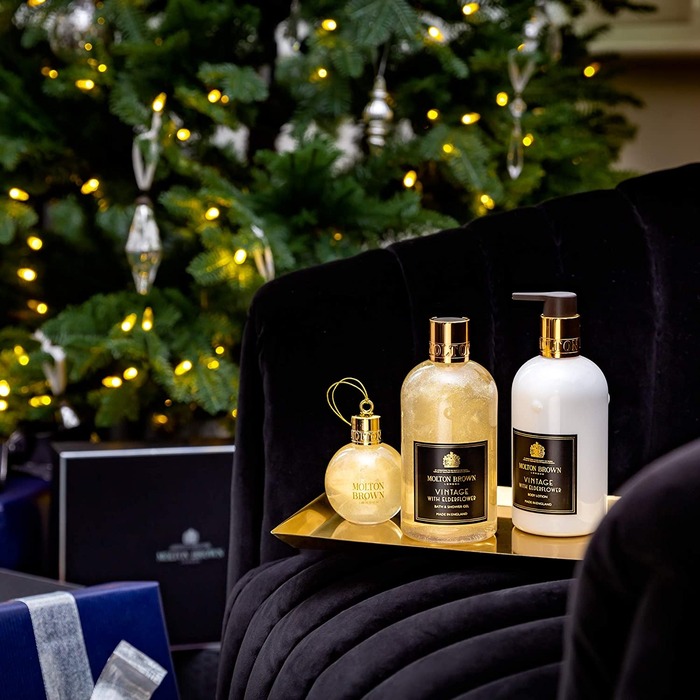 This stunning collection is filled with body wash in a limited-edition elderflower perfume, making it ideal for a stocking stuffer or Secret Santa present. It is the best gift for sister in law in this Christmas holiday you can consider.
12. The Perfecting Balm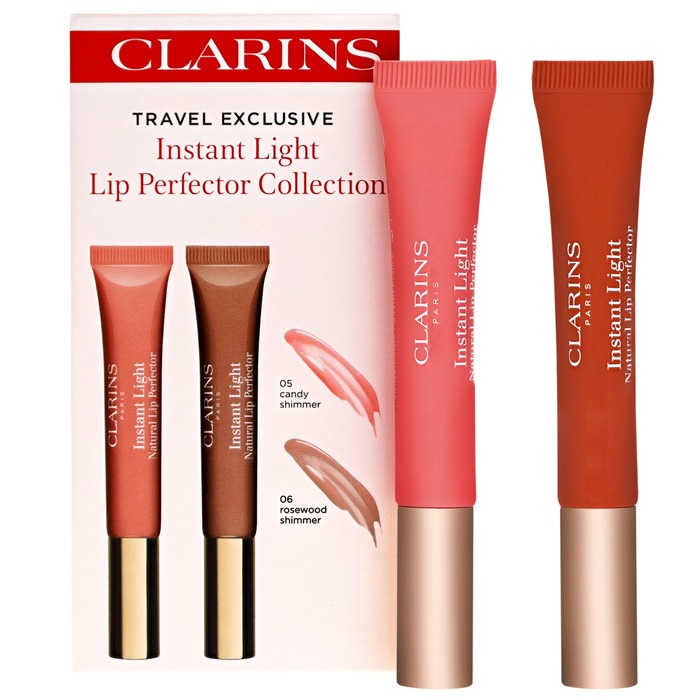 This Clarins lip balm, seen on Kate Middleton at this year's Wimbledon, is undoubtedly fit for a princess. Why don't you take these Christmas gifts for sister-in-law to ensure she is a princess this Christmas year?
13. Set Of Cath Kidston Gloves And Lip Balm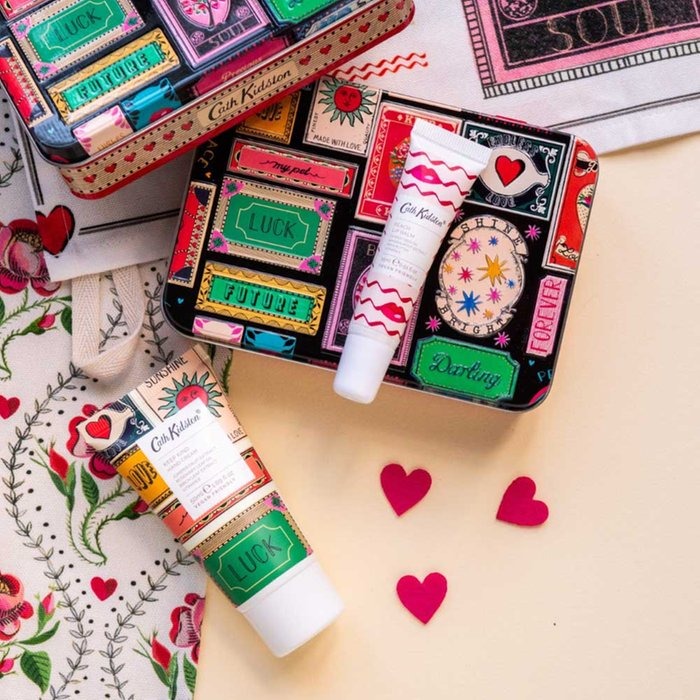 This combo of Cath Kidston hand cream and lip balm comes in a lovely tin, making it perfect for gifting ideas for sister in law for Christmas. With this one, your beloved sister can maintain her perfect beauty for a long time.
14. Calendar Of Elemis Skin Wellness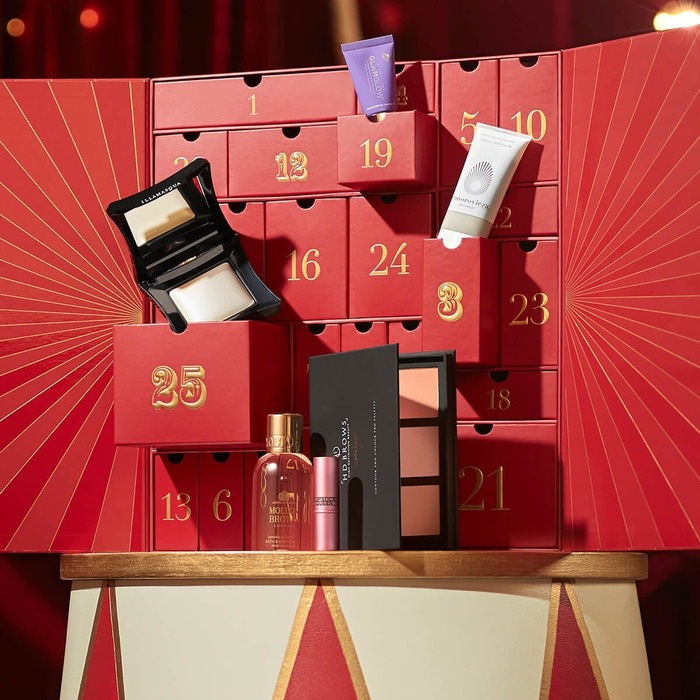 Here's her chance to try a whole line of popular cosmetics brands. This year, treat her to Elemis' Skin Wellness Advent Calendar—it's a splurge, but it'll be worth it when she sees the excitement and spice it brings to your life (not to mention the flawless skin it gives you).
>>> Recommend reading: 45+ Exciting Ideas Christmas Gift For Aunt For The 2023 Holiday
Christmas Gifts For Sister-In-Law: For The Home-Caring Lover
15. All-Time Best Holiday Entertaining Cook Book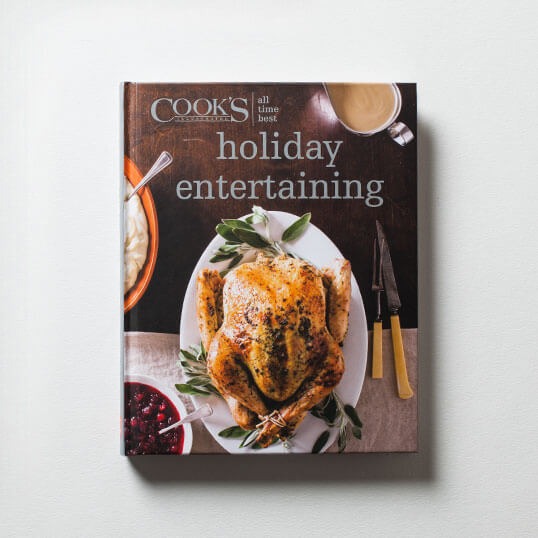 Give this beautiful holiday cookbook as a thoughtful gift for sister-in-law to kickstart a new culinary tradition. Cook's Illustrated has thousands of tried-and-true recipes, so you can trust that our professionals know what they do when preparing a spectacular meal for a special occasion. With these tried-and-true recipes, she can throw a memorable holiday party with complete peace of mind.
16. Authentic Italian Seasoning For Dipping In Olive Oil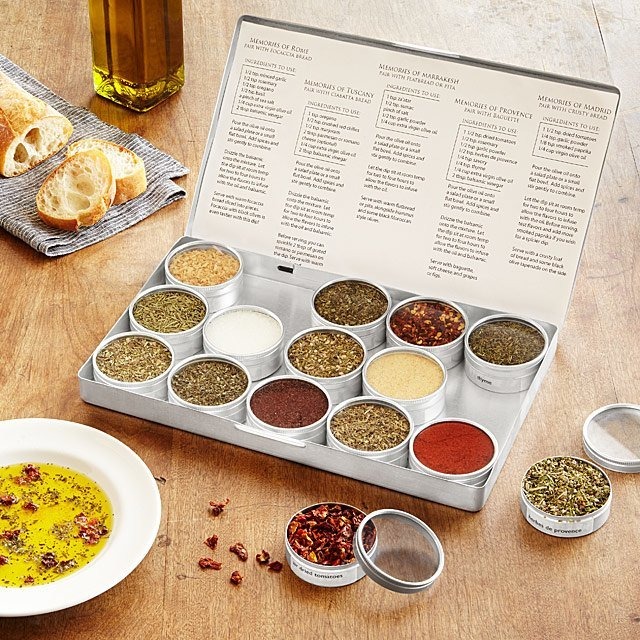 When looking for Christmas gifts for sister-in-law, this enjoyable spice set might be good if she enjoys nothing more than warm, homemade bread dipped in olive oil. Under the lid, you'll find a collection of 15 different spices that can be combined to create the perfect olive oil dip.
17. Traditional Garden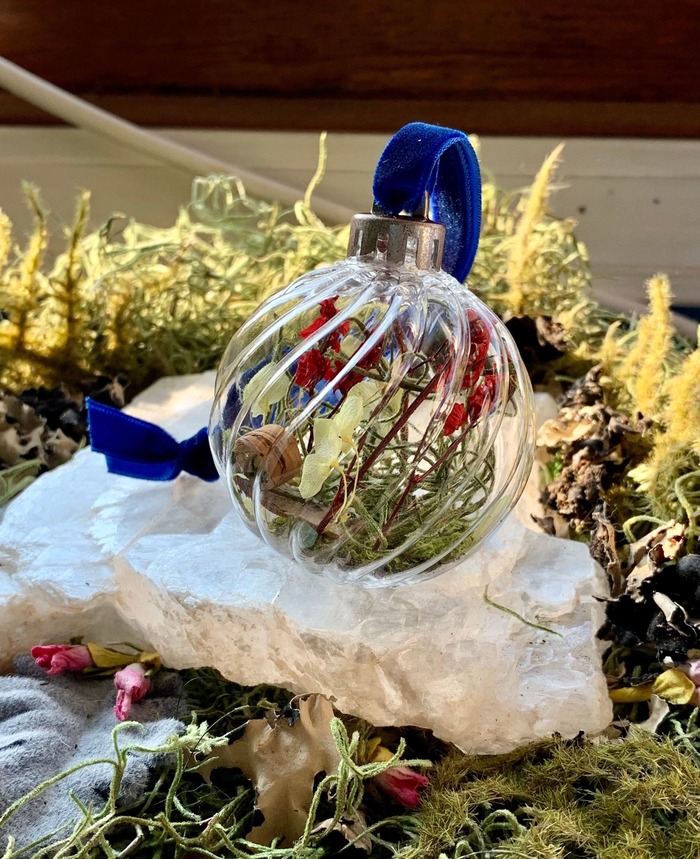 This countertop plant terrarium is perfect for your sister to display cut flowers or start new plants from cuttings if she has an extensive collection of houseplants. The hardwood framework holds three glass bulbs and is aesthetically pleasing and practical. If she loves decorating the home, she'll want this Christmas presents for sister in law like this one.
18. Silky Cotton Robe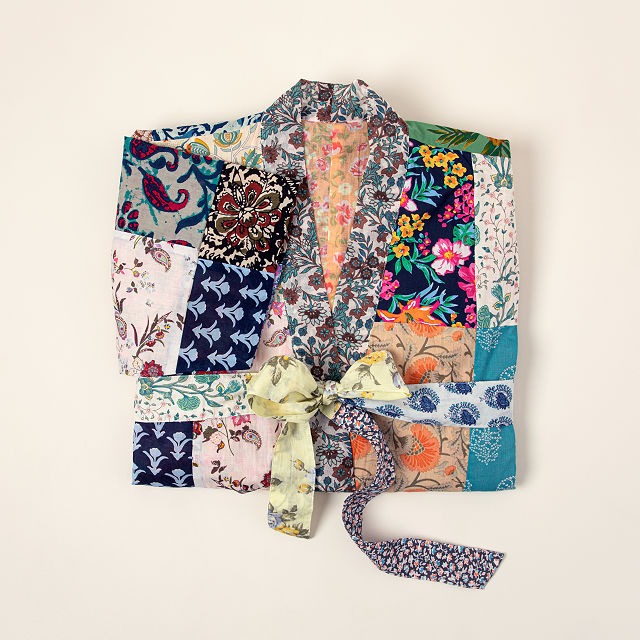 After relaxing in the tub, your sister-in-law can wear this luxurious cotton robe and feel like a queen. The patchwork pattern is unique because it is hand-stitched from reused saris in India. You can't go wrong with these gifting ideas for sister-in-law for Christmas.
19. Dispersal Device For Electronic Signals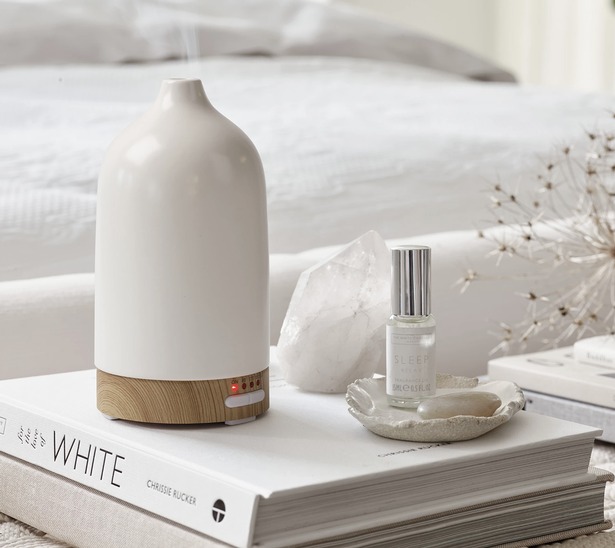 This ceramic diffuser is not only exceedingly chic but also refreshes the air with mist and the aroma of essential oils. The herringbone design on the diffuser's exterior makes it look like a decorative accessory and includes a timer set for two, eight, or sixteen hours of operation. Consider getting Christmas gifts for sister-in-law, like a flower delivery service, so she may always have a new bouquet to enjoy.
20. Garden Markers Ceramic Herb Plants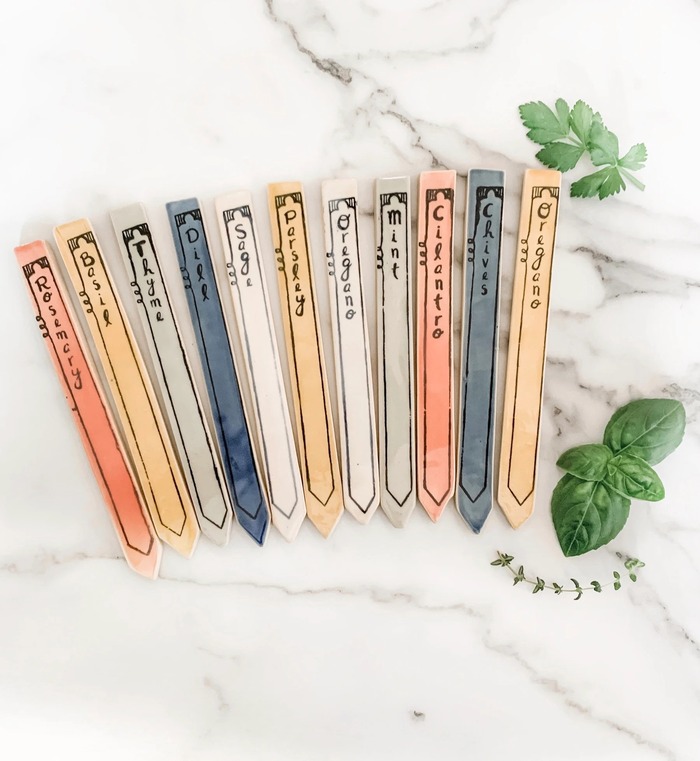 This hand-painted ceramic herb garden Christmas presents for sister in law will help her keep track of her plants. Since the labels are sold separately, you may customize your present for the person receiving it, making it ideal for anyone who enjoys growing herbs indoors.
21. Relaxing Evening Candle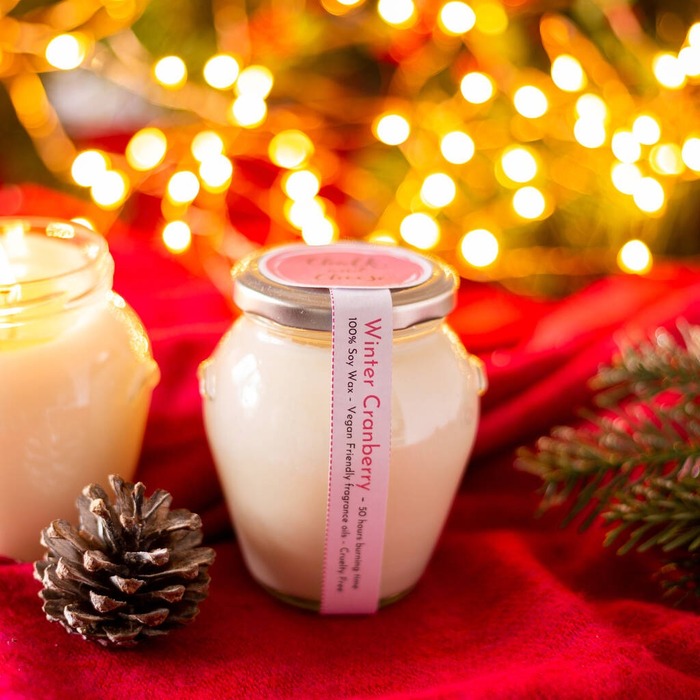 This Homesick Candle is a great way to unwind after a long day. The Evening Unwind aroma is packaged in a minimalist clear jar, featuring notes of Valencia orange, green tea leaf, blue lavender, and sugared musk. Most candles have a 60–80-hour burn duration.
22. You Are My Bestie Forever Canvas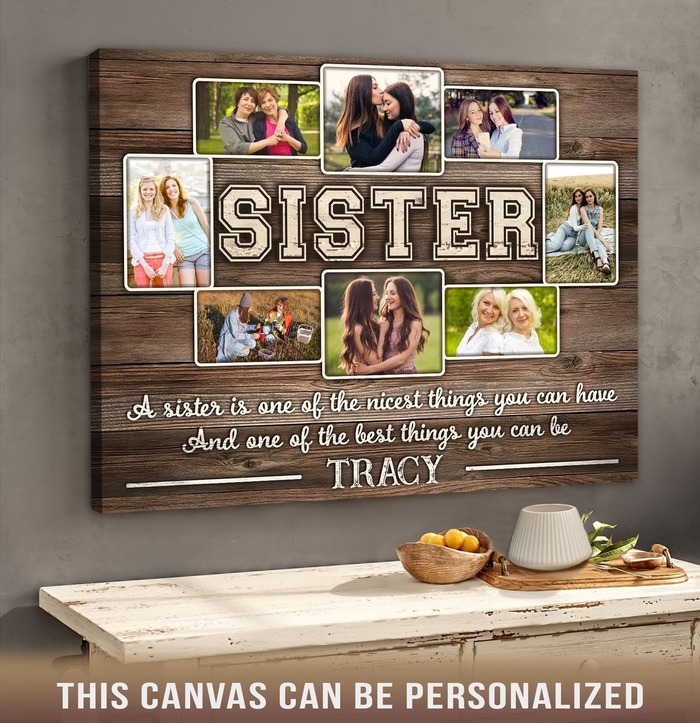 It's likely that your sister in law has been there for you through the good times and the bad. As the best gift for sister in law for Christmas, a personalized sign is a fantastic way to show your sister how much you care. This stunning print gets to the essence of the profound connection between the two of you.
23. Cookbook Of Traditional Country Dishes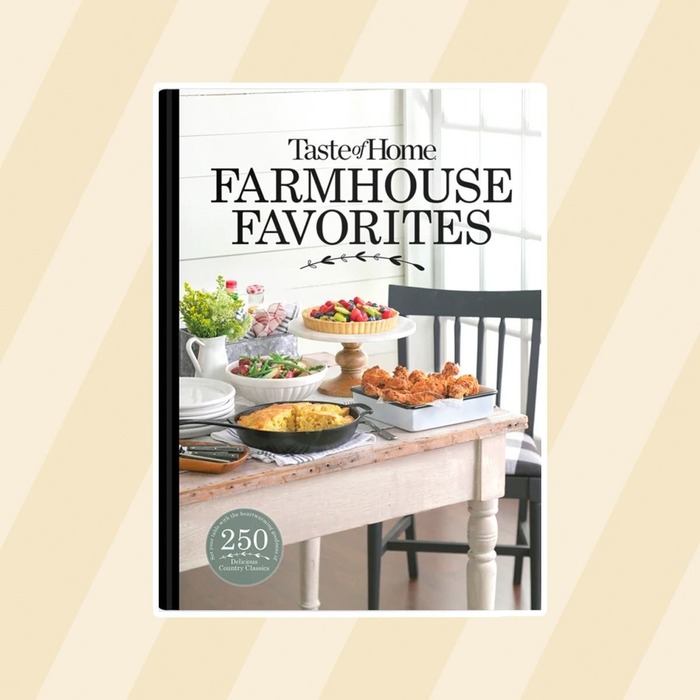 From breakfasts to award-winning sweets, this beautiful cookbook has 250 recipes to please anyone. The best of the season's Christmas gifts for sister-in-law, the simplest of preparations, and the most satisfying flavors go into every dish in Taste of Home's Farmhouse Favorites. This new cookbook will surely be irresistible to your sister, including recipes for cinnamon swirl bread, chicken potpie casserole, and chewy chocolate gingersnaps.
24. Customized Christmas Tree Decoration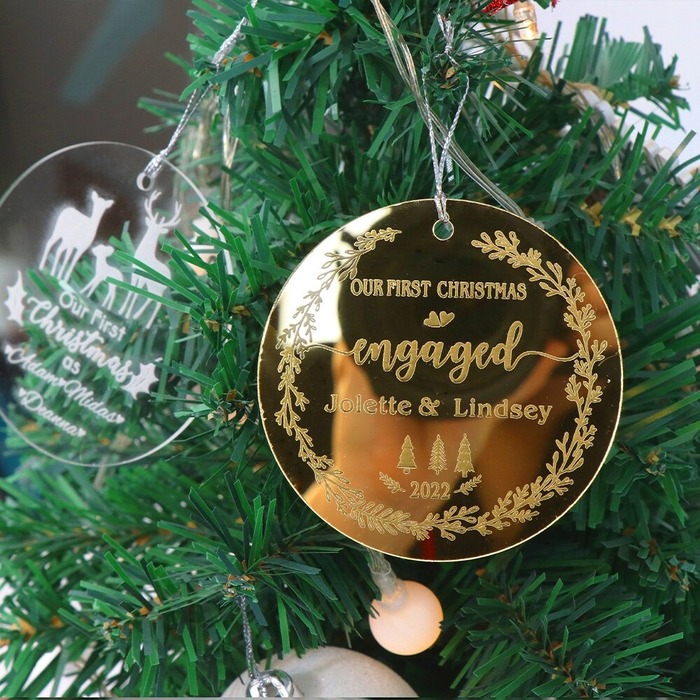 Ornaments are a great alternative for Christmas gifts for brother and sister in law because they may be used year after year. Give your sister one of the nicest holiday presents ever with a custom ornament she can display on her tree year after year.
25. Inseparable Sisters Canvas Wall Art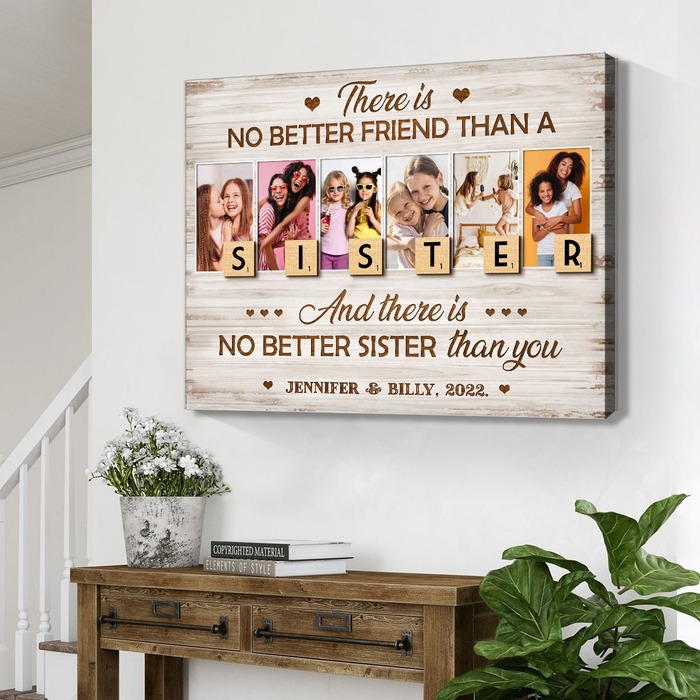 Having a sibling guarantees you a lifelong companion. Adaptable gifting ideas for sister-in-law, like a key chain, are a great way to show your sister how much you value your unique relationship. This is the perfect present when you need to show appreciation but are on a tight budget.
26. "Sister never apart" Canvas Print
Finding the best gift for a sister-in-law that expresses your feelings is a tall order, but one that's worth the effort. The definition of "sister" is prominently displayed on this desktop plaque, making it a thoughtful and beautiful gift.
27. Sister Personalized Coffee Mug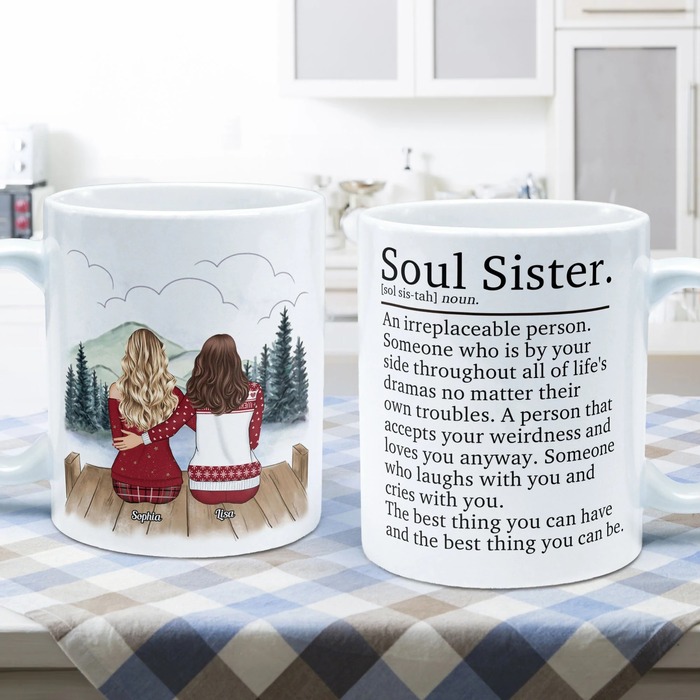 What are the Christmas gifts for sister-in-law you are going to give her? This holiday season, consider getting your sister a gift that will remind her of how much she has meant to you, such as a photo mug with her face.
28. Artisanal Beverage Mug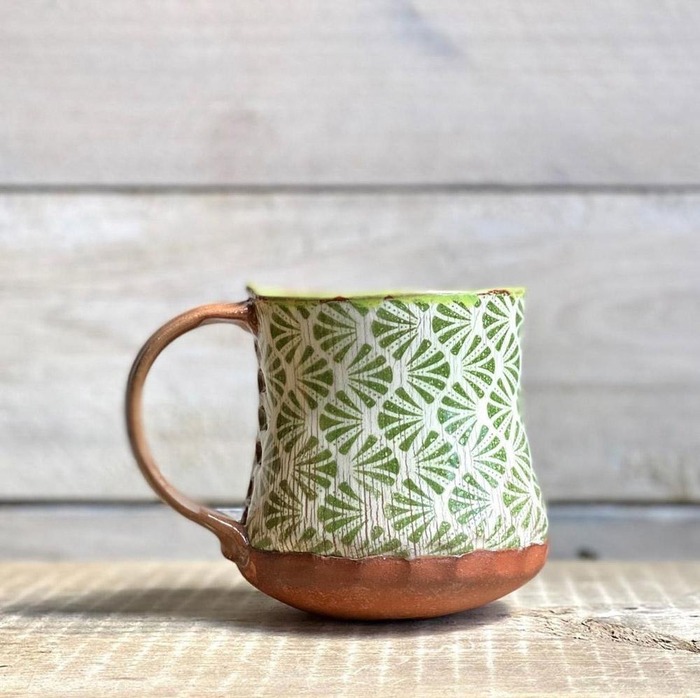 If you want to give your sister a gift she will treasure, something you make yourself is a terrific choice. Personalized Christmas presents for sister in law, like a ceramic mug with her name on it, will please even the pickiest of older siblings. The inspiration behind this is sure to win her heart.
29. Electric Mini Waffle Maker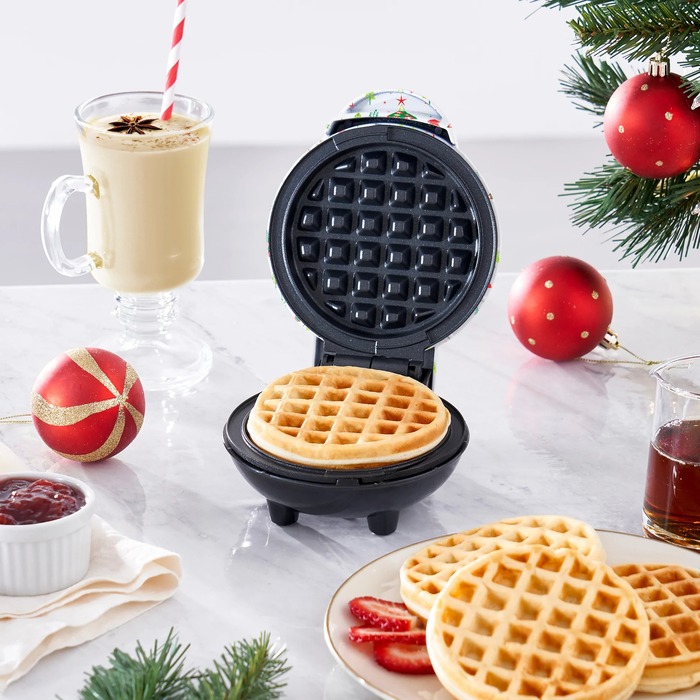 Christmas gifts for sister-in-law, like a compact waffle maker, are ideal stocking stuffers for a sibling who enjoys waking up early. With the help of this device, she may easily bake a wide range of tasty treats for breakfast. On top of that, she can have you over to her house to share the sweets with her.
30. A Custom-Made Chopping Board For Your Favorite Recipes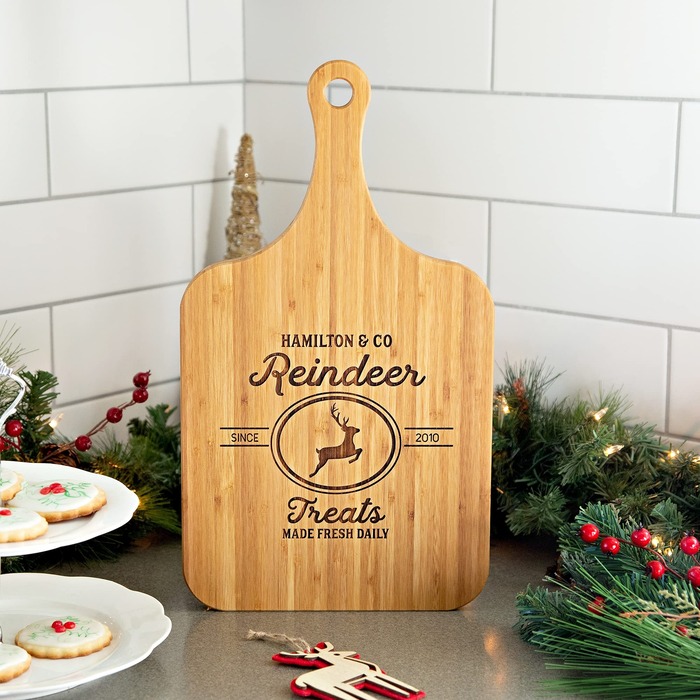 Are you looking for some unique gift ideas for sister-in-law to give this year? Your sister would love a customized recipe cutting board for Christmas. She can repeatedly use this kind of presence in the kitchen, which is great if she enjoys cooking.
31. Housewarming Gifts For The Homesick
Send your sister-in-law off in style by giving her this housewarming set featuring Pura's smart diffuser and two Homesick scents with fruity, citrus, and floral notes. The app-enabled diffuser will allow her to set the strength and fragrance of the diffused air to match her mood upon returning home from work.
>>> Recommend reading: 31 Heartfelt Christmas Gift For Daughters To Celebrate The Holiday
Gifting Ideas For Sister-In-Law: For The Partygoer
32. Gift Set Of Mulled Wine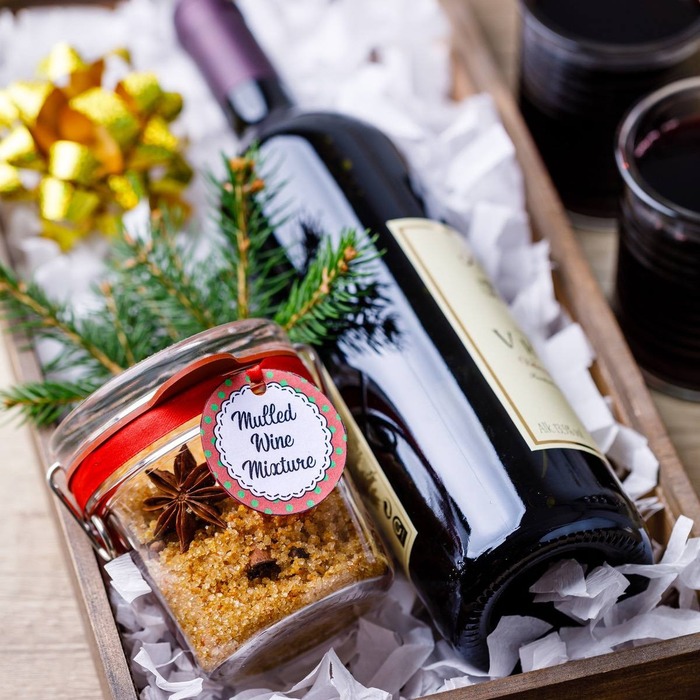 Bring this do-it-yourself mulled wine kit with a bottle of wine to the holiday party and impress your sister-in-law with a delicious and festive beverage. Mulled wine bottles taste great and are wonderful Christmas gifts for sister-in-law. An aromatic crowd-pleaser, all you need is a bottle of red or white wine and a comfortable chair.
33. Assortment Of Flavored Teas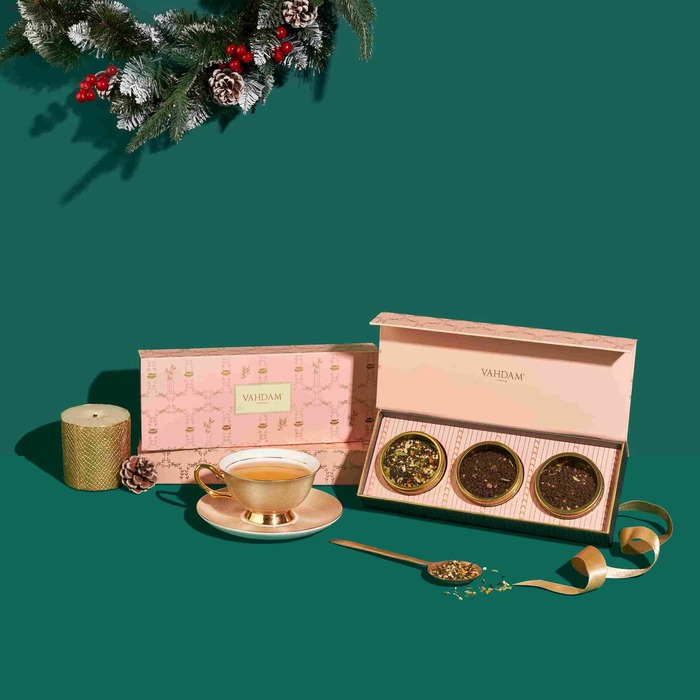 Vahdam teas are fantastic, and their gifting ideas for sister-in-law sets are ideal for the tea enthusiast on your list. Wrapped in a pretty blush box, this cozy little sampling is the perfect present for your host or hostess—an exquisite assortment of three house mixes, all in loose-leaf form.
34. Cedarwood Fir And Cinnamon Pumpkin Scented Candles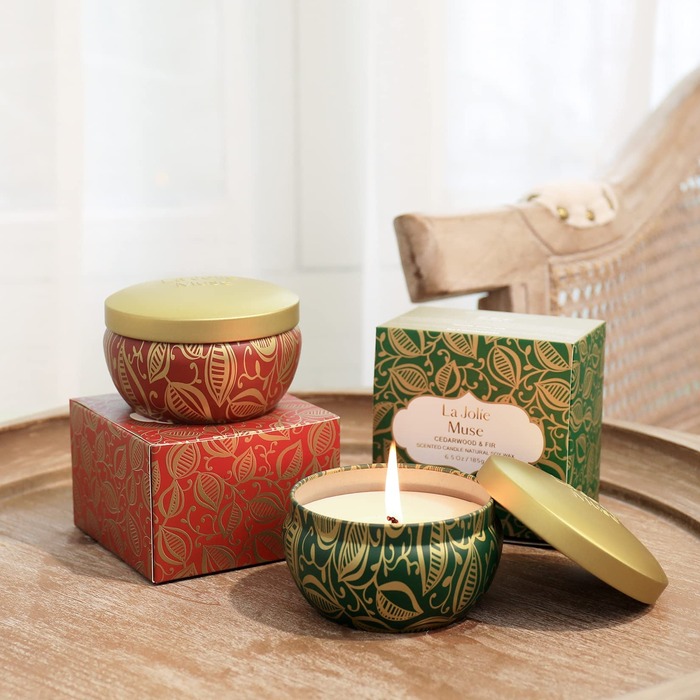 They may be used in any room of the house, making them ideal holiday hosts and Christmas presents for sister in law. Natural soy wax and a lead-free cotton wick ensure a clean, even burn for each candle over 40–45 hours of burn time. These candles are also vegan, cruelty-free, and paraben-free. The quick rate of fragrance dispersion makes it a nearly instantaneous treat that may be used to raise moods and set the stage for celebration.
35. The Unofficial Hogwarts for the Holidays Cookbook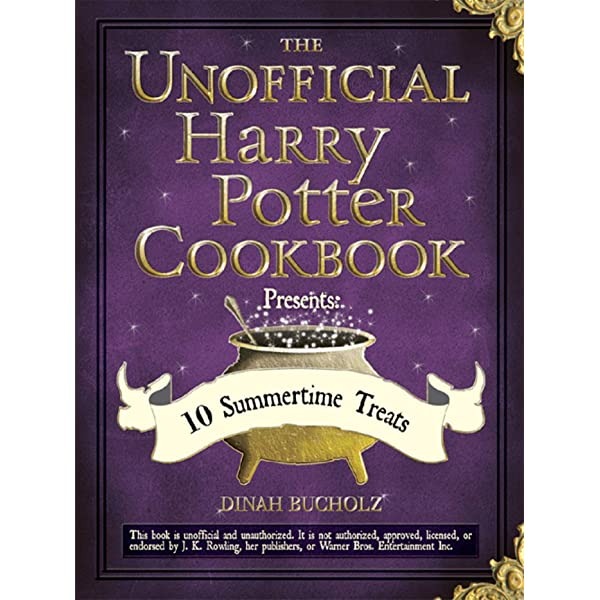 It's the Christmas season, and what better way to celebrate than with a feast you made all by your merry little self? This book covers all your special occasions with a magical twist, from hearty autumn and winter meals to sweet and satisfying desserts and tea-time fare.
Pumpkin pasties, cauldron cakes, roast beef, Yorkshire pudding, chocolate gateau, and many more dishes are just some of the wizarding world staples that will help you celebrate in true wizarding fashion. The best gift for sister in law if you know she is a fan of Harry Potter or if it is a family favorite!
36. Contained Escape Room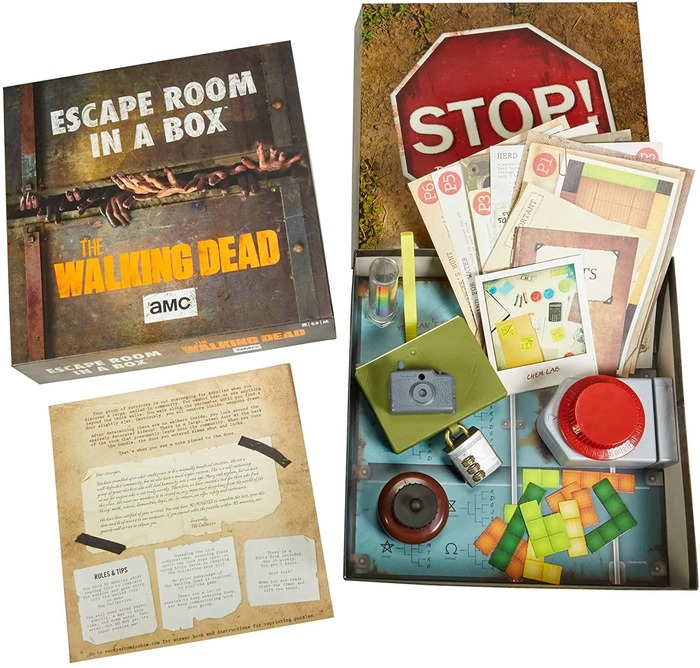 It's a great idea for interesting Christmas gifts for sister-in-law. Providing an escape room in a box game as a gift for the hostess this holiday season and helping them have the best season this year. To complete this thrilling escape room game, she and her friends have 90 minutes to find clues, solve puzzles, and break codes.
37. Tumblers For Moscow Mules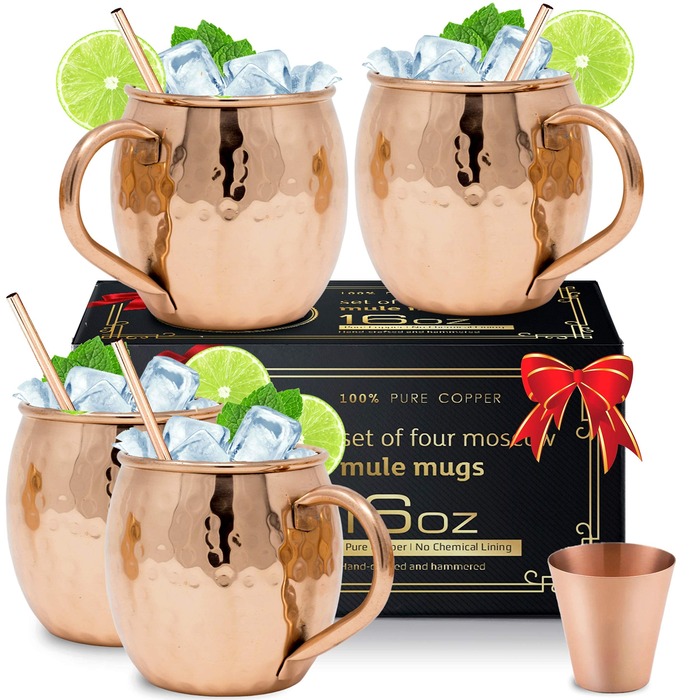 This pair of two copper Moscow Mule mugs is a beautiful Christmas party present. Everything you need for a party by the lake is included in this four-mug set: a shot glass, a set of matching straws, and a set of mango wood coasters. These high-quality Christmas gift ideas for sisters-in-law include no nickel, tin, or other filler metals that might detract from the mugs' natural color, beauty, or strength.
38. Drinking Coaster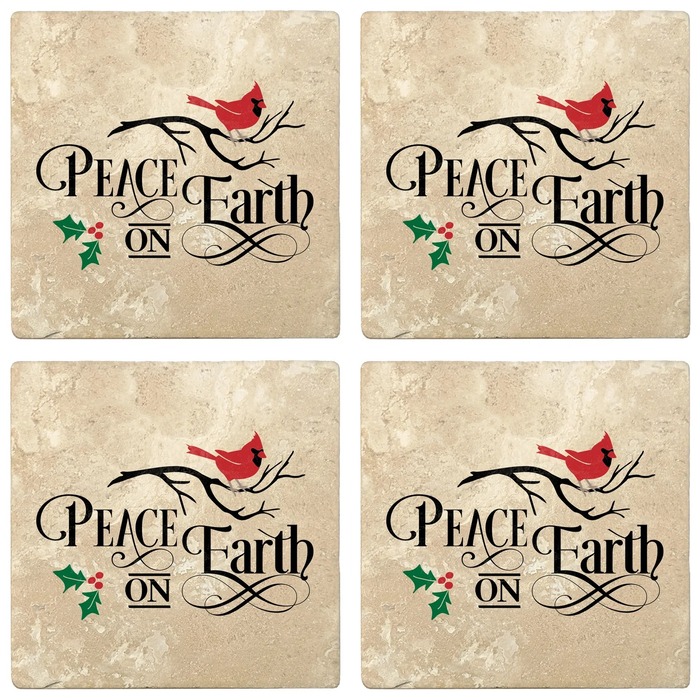 Donate some of these beautiful monogrammed coasters as perfect Christmas gifts for sister-in-law this holiday season. This set of four large coasters is constructed from 100% eco-friendly organic natural oak wood and is built to last.
39. Set Of Assorted Colors Wine Glasses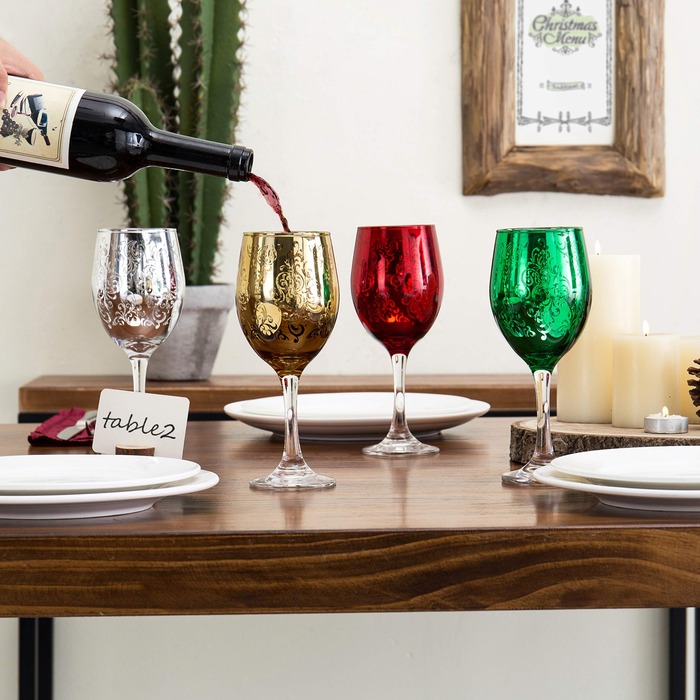 Your sister will appreciate a set of wine glasses if she enjoys wine and/or entertaining guests at dinner gatherings. These exquisite glassware items, made by skilled artisans in Poland, come in a rainbow of colors to match any decor.
40. First Blind Date Book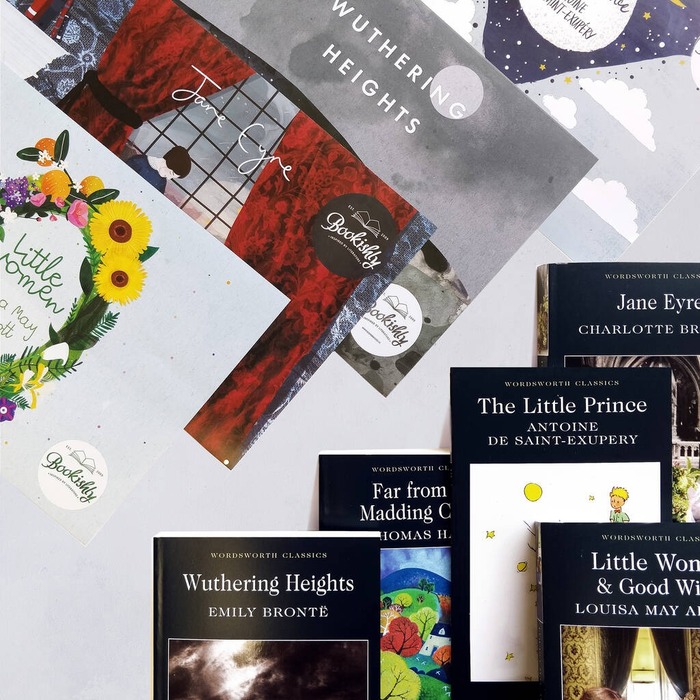 Those who read frequently will enjoy going on a "blind date" with a book. Gifting a three, six, or twelve-month membership to your favorite bookworm is simple, and they can pick from one of four categories. It's a great best Christmas gift for sister in law or any other avid reader!
41. Votes For Women Puzzle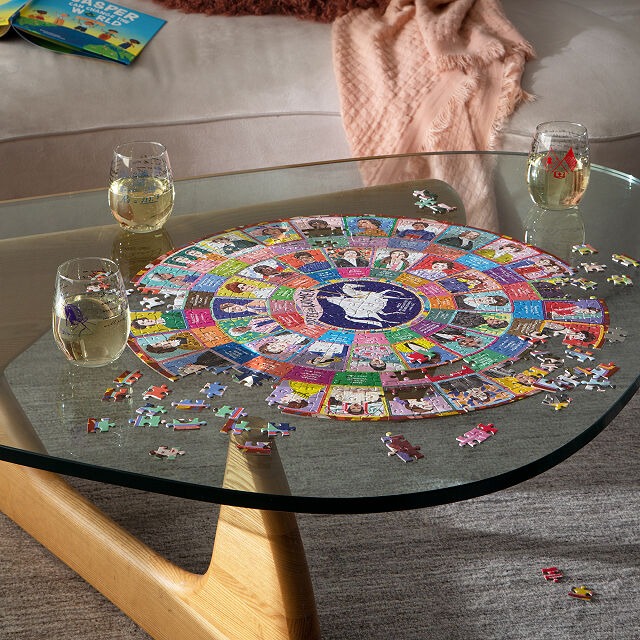 If she is a fan of historical puzzles, she will like this best gift for sister-in-law – which doubles as an educational resource about the fight for women's suffrage. The 500-piece puzzle includes a poster-sized leaflet with extra information on the historical movement, depicting a circle of influential women who fought for women's right to vote. Or try your hand at some of our favorite culinary-themed puzzles!
42. Pet Christmas Blanket
Don't you still have a gift for a sister-in-law this Christmas? To that end, a personalized portrait of a dog blanket would make a great present for her. This unique throw blanket was created only for her pet. She'll treasure it when she's enjoying the nicest conversation with her family and friends in front of a cozy fireplace.
43. Amazing Eyewear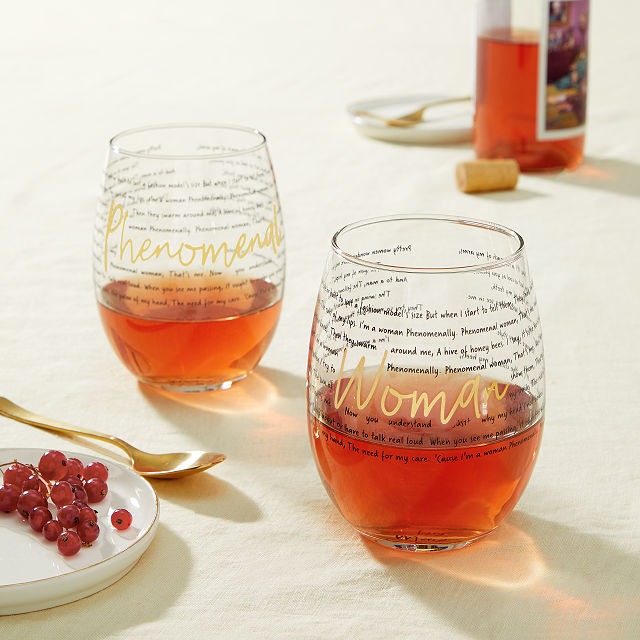 One way to choose the best present is to express how much your sister means to you. If you're looking for some meaningful Christmas presents for sister in law, this pair of glasses proclaiming her greatness as a woman is a great option.
44. Emberton, Marshall Ii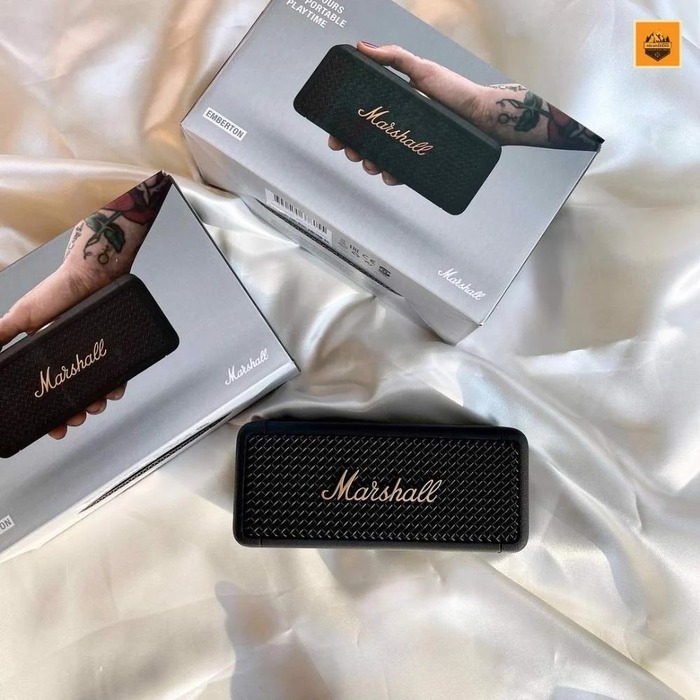 Think about this stylish speaker. It is ideal for use as a compact work surface or bedside table. She can play music throughout an entire apartment with its volume. Music is essential to any successful party, including this music speaker.
45. All Hearts Come Home for Christmas Wooden Ornament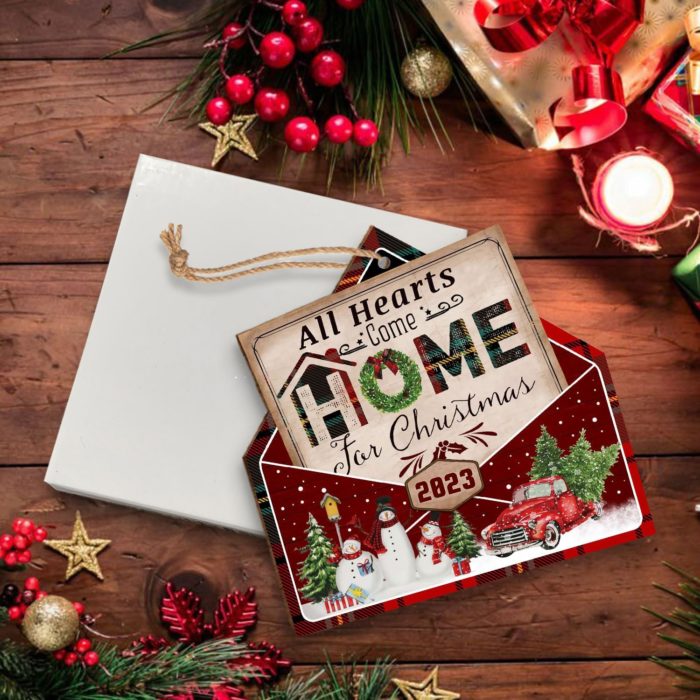 Send your sister-in-law some holiday cheer with a thoughtful present this year. With its heartwarming message of "All hearts come home for Christmas," this ornament captures the spirit of the season and the happiness of family and friends coming together. Its elegant and warm-hearted essence makes it a perfect expression of love for celebrating the joyous bond of your family during this festive season. This enchanting ornament will transform into a beacon of unity as she unveils it, rendering it a perfect emblem of your merriest Yuletide blessings for her and her cherished ones.
46. Combination Wine Stoppers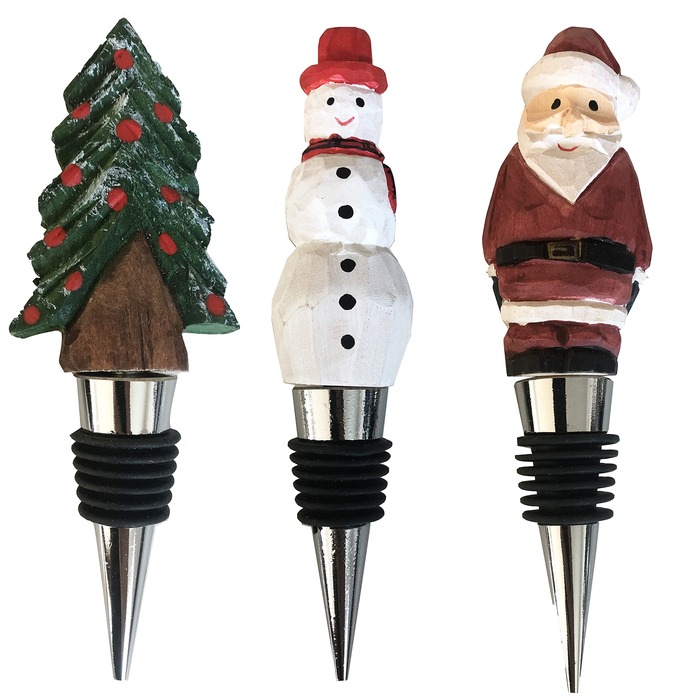 How often does she open a bottle of wine and carelessly discard the cork? Purchase one of these amusing wine stoppers as a lovely gift idea for sister in law in this Christmas. And she'll never have to toss out an unfinished bottle of wine again.
Maybe you love:
Remember that in addition to being your sister-in-law, she is also a favorite aunt and one of your closest friends. And the present you give her should reflect that. The best Christmas gifts for sister-in-law can be chosen in various ways. That's why in 2023, we've got her many unique things that we know she'll appreciate. Get ready to find her the perfect present and score major points with the family.