Christmas is on the horizon, and if you're looking for the perfect Christmas gift ideas for dad, come up with Oh Canvas's gift guide. In preparation for the best holiday season yet, we've rounded up the best Christmas gifts that are sure to make your dad feel truly appreciated.
Whether he's into fashion or DIY projects, there's an essential at every price point that speaks to his passions and adds a touch of thoughtfulness to your gift. From daily gadget products to top-notch tool sets that your dad will love, we provide unique and meaningful options for him. So, check out this article for some ideas on how to show him how much he means to you.
Christmas Gifts For Dad In Term Of Fashion
1. Cotton Robe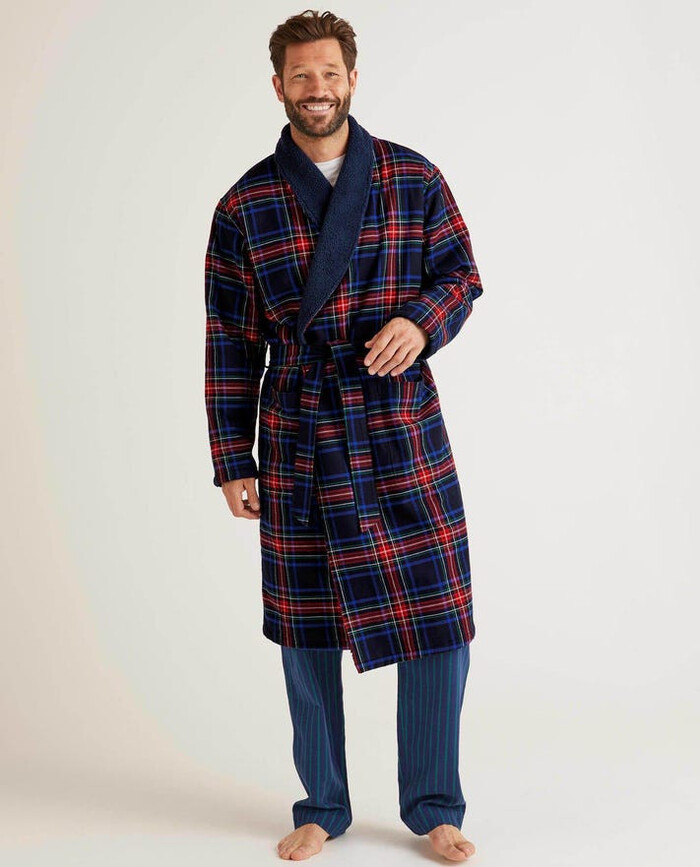 Treat your dad to the epitome of comfort and luxury this Christmas with a cozy cotton robe. Imagine him unwrapping the soft embrace of pure cotton, a gift that seamlessly combines warmth and style. Whether he's sipping on a cozy cup of hot cocoa or snuggling up by the crackling fireplace, this robe is the ultimate festive companion. This holiday season, show your thanks for the times he holds dear with a cozy and stylish present.
2. Knit Wool Sweater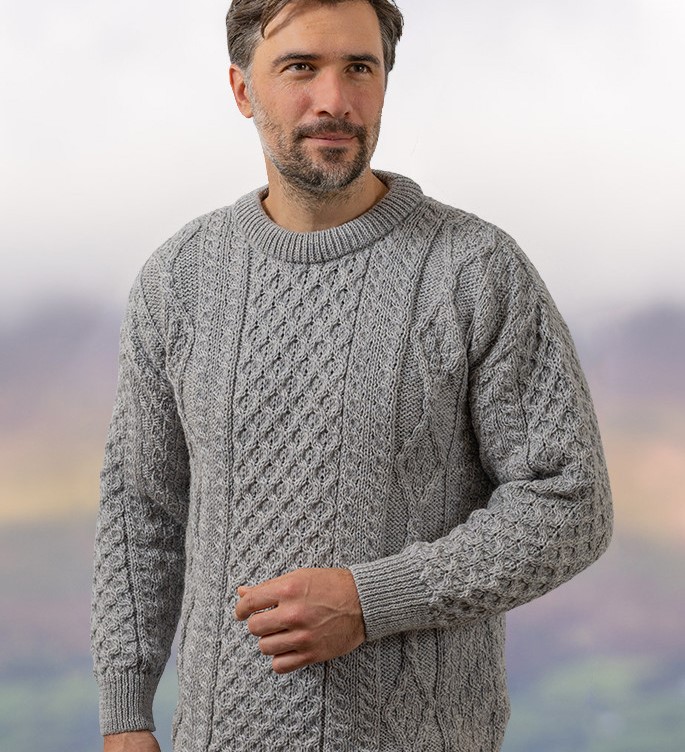 Are you looking for old fashioned Christmas gift ideas for dad? A brown, gray, or cream sweater is the best part for any dad. These tones will never go out of style and will make every old man look more elegant.
3. Slipper Boot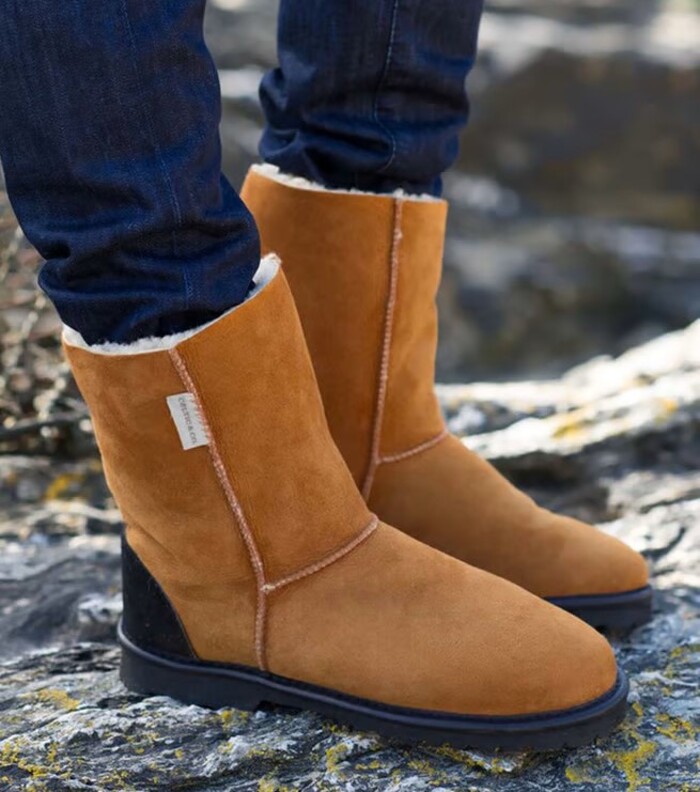 Make this Christmas extra special for Dad by wrapping up a pair of slipper boots that redefine relaxation. He will love the soft inside and sturdy construction of these cuddly friends the instant he opens the package. These boots are perfect for indoor and outdoor use, ensuring his feet stay warm and secure. Whether he's lounging by the fireplace or making a quick trip outside, these Christmas gifts for dad are the ideal accessory.
4. Polo Shirt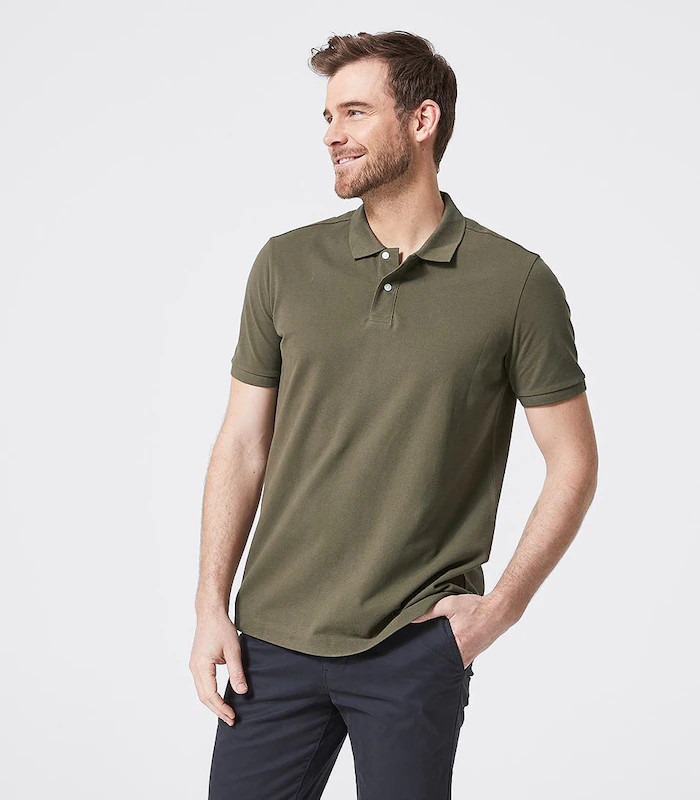 An open-collar polo is one of the few pieces of menswear that can boast such casual elegance. This t-shirt goes well with many different ensembles and is appropriate for most occasions, especially holiday shopping. It's the perfect time to send this beautiful item to dad for the Christmas holiday!
5. Ugg Slippers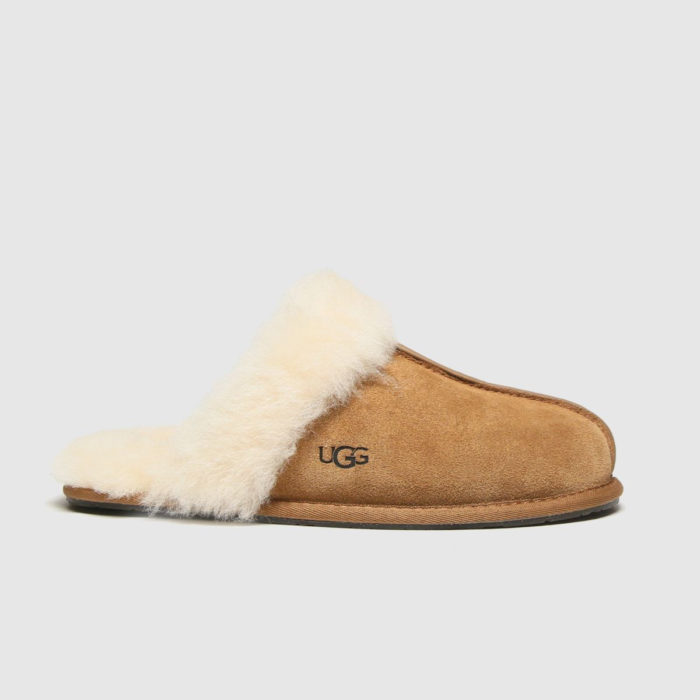 You can't go wrong with these timeless uggs as comfy Christmas gift ideas for dad. When it comes to winter comfort, there's no better choice than Ugg Slippers – a perfect blend of old-fashioned warmth and contemporary style that will keep you cozy this winter. Soft, water-resistant suede or leather that is lined entirely with natural wool. He'll want to wear these slippers everywhere.
Tech Christmas Gifts For Dad That Makes His Life Better
6. Sleep Aid Device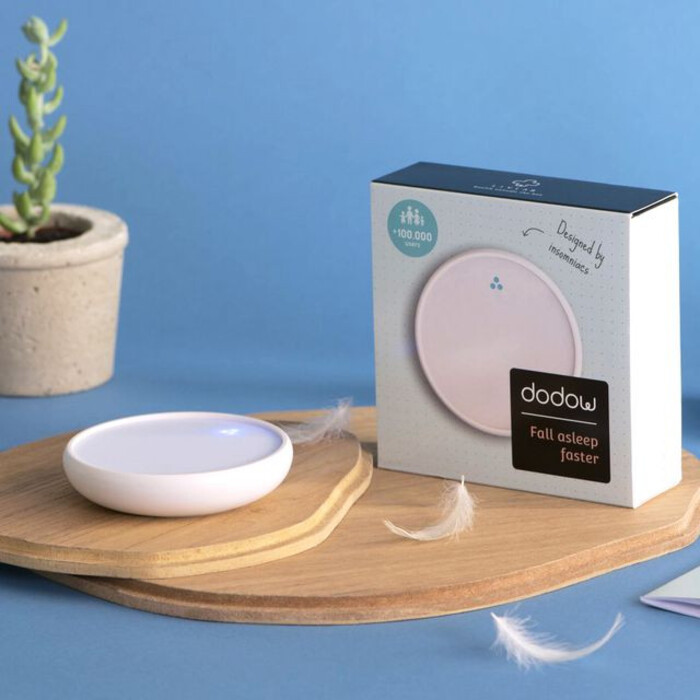 Does your dad often have trouble sleeping? Most elderly people find it difficult to get a good night's sleep. So give him a device that can help improve his sleep as a sentimental Christmas gift. The sole purpose of this light-metronome device is to instruct him on how to have a more restful night's sleep.
7. Smart Writing Set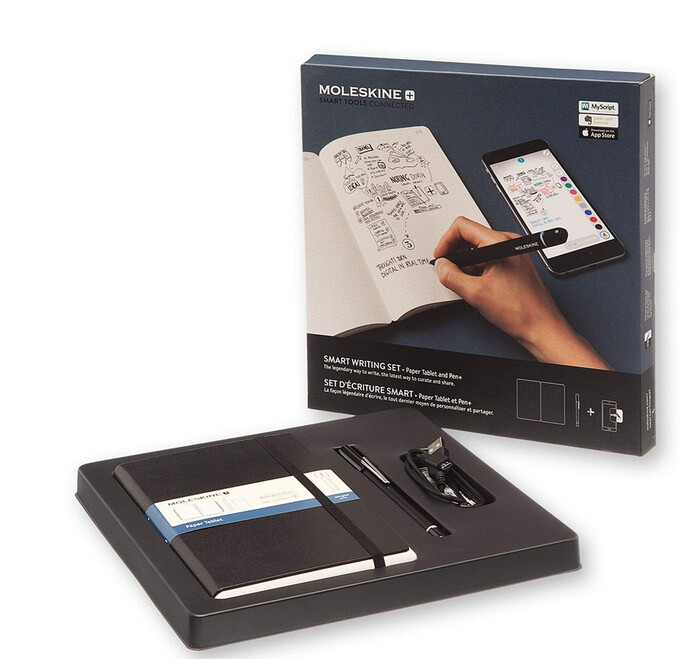 This holiday, give him a Christmas gift for dad that he can use daily: a sophisticated writing set with cutting-edge technology. The combination of analog and digital elements improves his writing experience and simplifies saving, retrieving, and sharing his thoughts. Gift him the timeless beauty of pen and paper combined with the ease of contemporary technology, allowing him to express himself in a way that blends the best of both worlds.
8. Paperwhite Kindle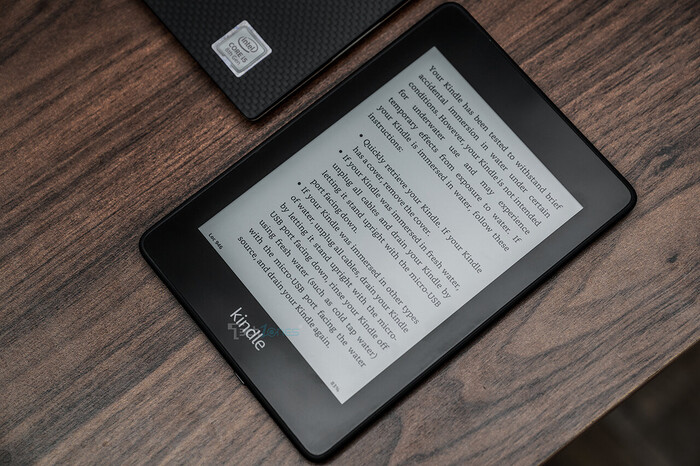 If your dad loves to read but is soon running out of room on his bookshelves, consider getting them a Kindle Paperwhite instead of a coffee table book. This Kindle eliminates glare and lets him control the brightness so he can read comfortably no matter what time of day it is. With this magical device, your dad can enjoy countless Christmas tales without worrying about running out of shelf space on their bookshelves, spreading the joy of reading throughout the holiday season and beyond.
9. Matching Fit Bits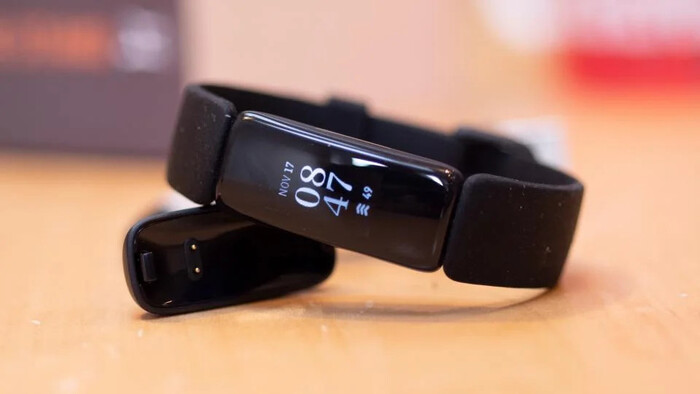 Show your dad that being healthy is a family affair with a pair of Fitbits as a Christmas gift for dad this holiday season. With capabilities like heart rate monitoring and sleep tracking, these Fitbits are not simply presents; they're instruments for increased well-being. You may also convince him that exercise is beneficial by pointing out the decline in his resting heart rate as his activity levels increase.
10. Wireless Magnetic Power Bank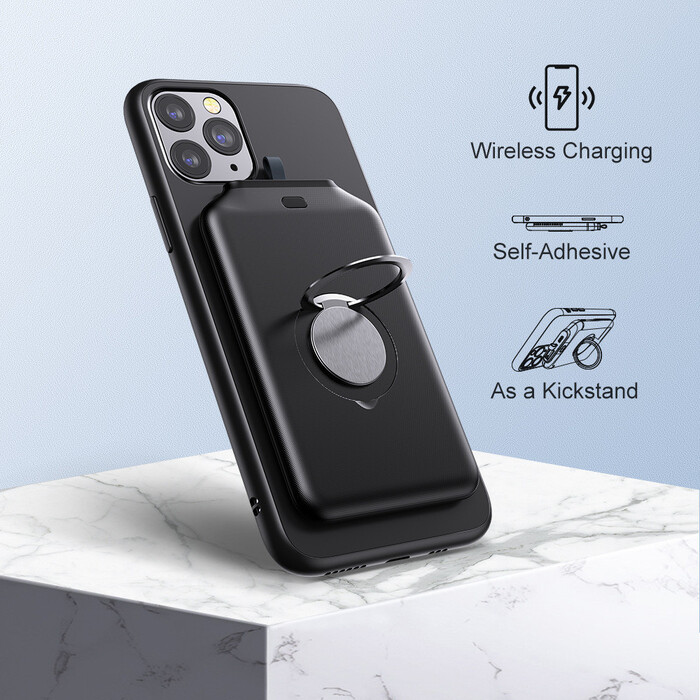 With this little magnetic power bank, Dad will never have to worry about his phone running out of battery again, even if he forgets to charge it. The pop-out ring, made of stainless steel, makes it easy to handle. Compact yet powerful, this power bank is a thoughtful gift that caters to his on-the-go lifestyle.
11. Wireless Speaker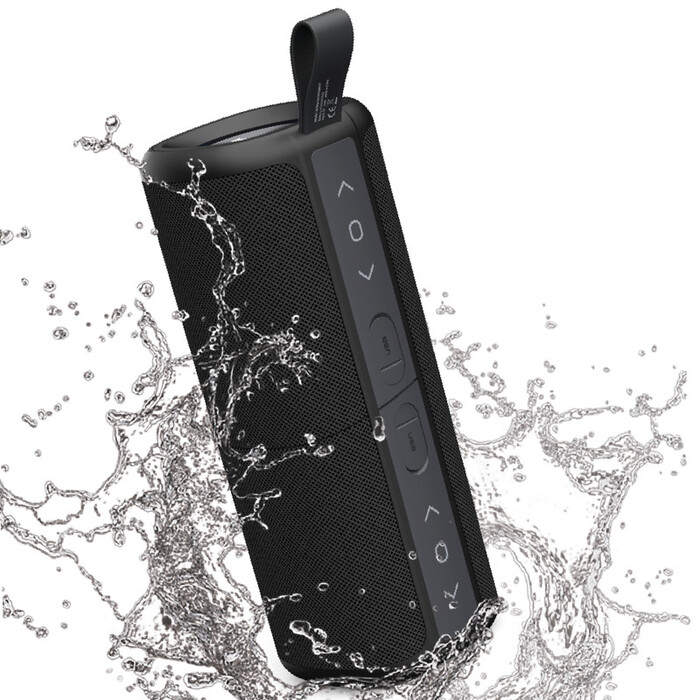 This elegant gadget will allow him to take the enchantment of music with him wherever the Christmas season may take him, whether that be to a party he's throwing or to a peaceful evening by the fire. See his reaction light up as he enjoys the exciting addition of high-quality sound to his holiday celebrations, because of your kind gift. It's a Christmas gift for dad that brings together the best of both worlds: cutting-edge technology and the joy of the holiday season.
12. Deep Tissue Massager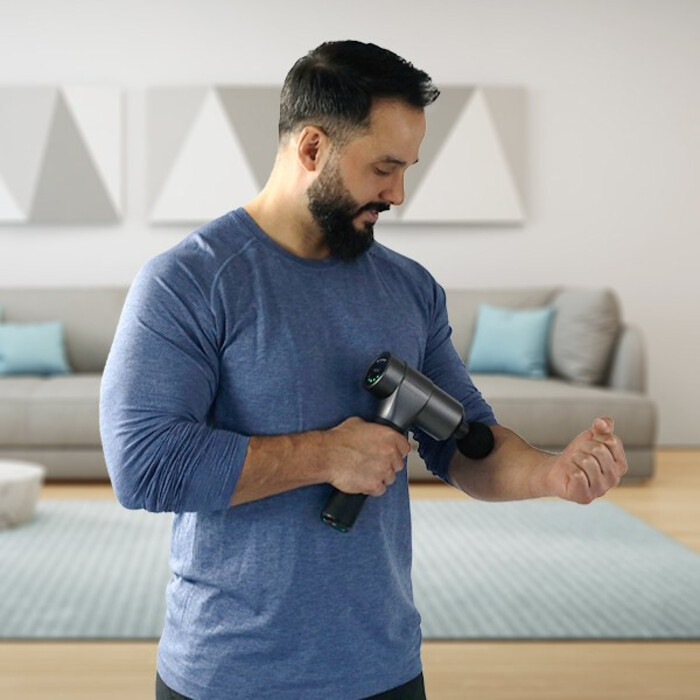 After turning it on, he can use one of the seven revolving heads on this handheld massager to relieve any knots, kinks, or trouble spots. Each massage is tailored to a different need or part of his body to ensure he gets the most intense one possible.
>>> Recommend reading: Top 64 Sentimental Christmas Gifts For Men For All Ages 2023
Unique Christmas Gift Ideas For Dad That Impress Him
13. Christmas Canvas Art for Dad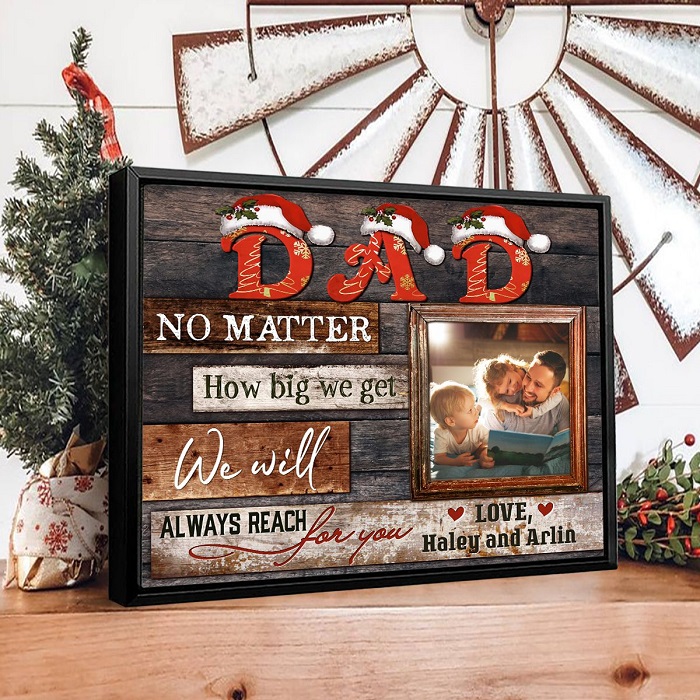 Are you looking for Christmas gift ideas for dad that will make it easier for you to show your dad daily how much you care? Your dad will melt every time he sees this sweet painting on the wall in the living room. Don't pass up this chance to give him the best-seller canvas presents for dad!
14. Customized Plaque with Photo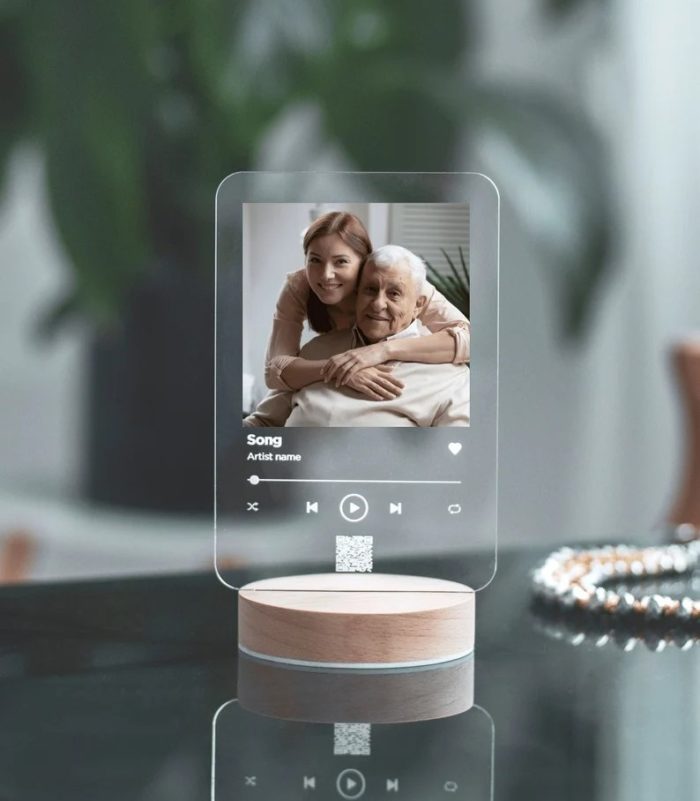 When it comes to honoring cherished memories, dads deserve something special, and a customized photo plaque is the ideal way to do just that. Find the best holiday gift by personalizing a photo plaque with moments dear to his heart; he's guaranteed to love the thoughtful touch of reliving those precious memories every day. Every time he sees this gift, he will smile inwardly and recall the times he spent with you.
15. Custom Leather Wallet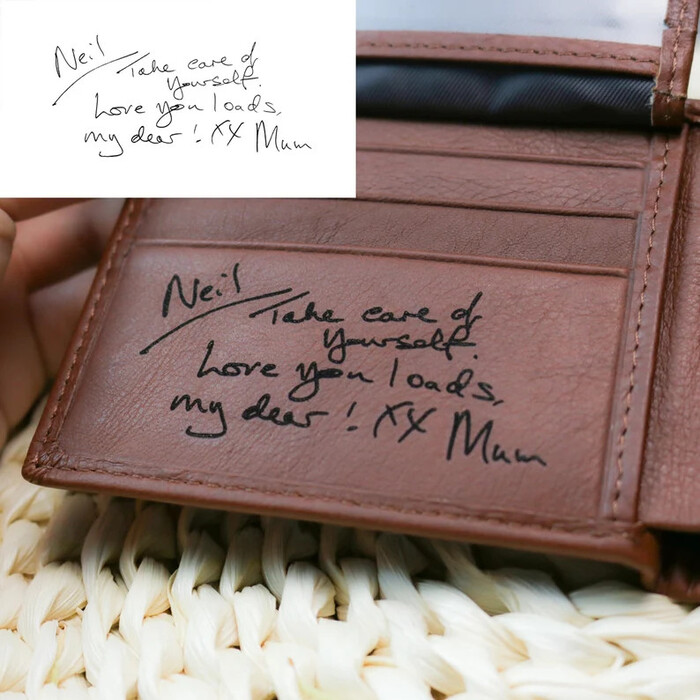 Does your father own a worn-out wallet? It's time for you to swap out his stretched wallet for a more fashionable one. To make it uniquely yours, you may add a handwritten note to this genuine cowhide leather wallet. On the front, you may also monogram Dad's name or initials to make this a great option for a DIY gift.
16. Personalized Hammer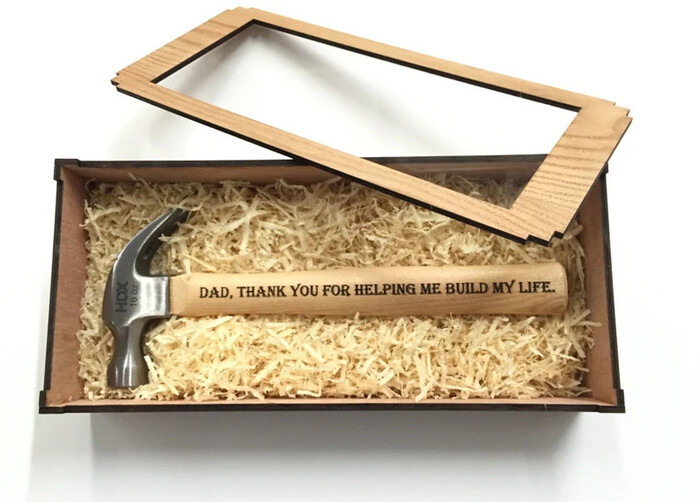 The personalized stainless steel hammers make thoughtful Christmas gift ideas for dad. A gorgeous hand tool that can be used or displayed, with a bright steelhead and a smooth oak handle. It may be personalized to say anything you like, even the dad jokes, making it a heartfelt or funny gift that he will treasure for years.
17. Portable Fire Pit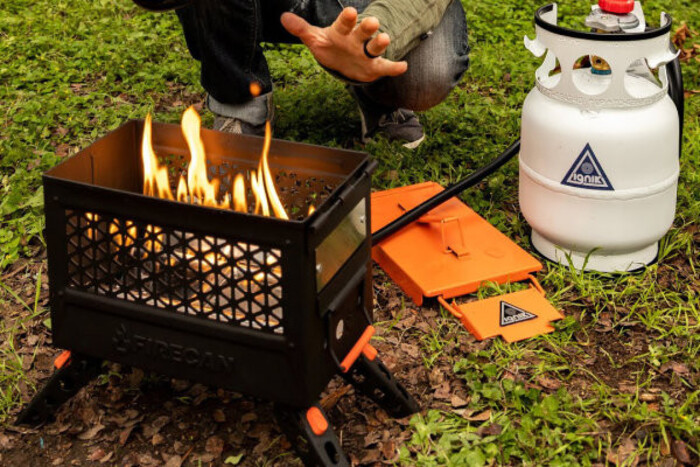 Looking for Christmas gift ideas for dad, who's a fan of cozy evenings outdoors? Buy your dad a portable fire pit, and he can enjoy the warmth and ambiance of a crackling fire in the backyard or on camping trips. The portable design makes it convenient for the dad who appreciates both functionality and the charm of an open flame.
18. Personalized Cutting Board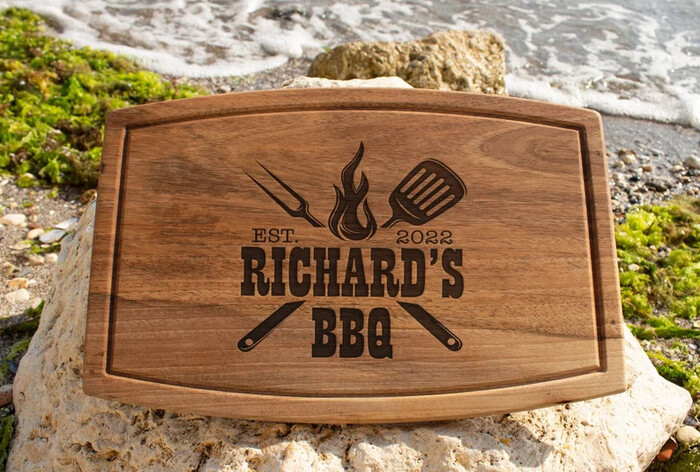 These custom cutting boards are expertly etched on your choice of the finest, first-rate wood. Whether you're using it to cut up vegetables for the family dinner or hanging it on the wall as a work of art, this wooden cutting board is sure to be a conversation starter.
19. Pizza Stone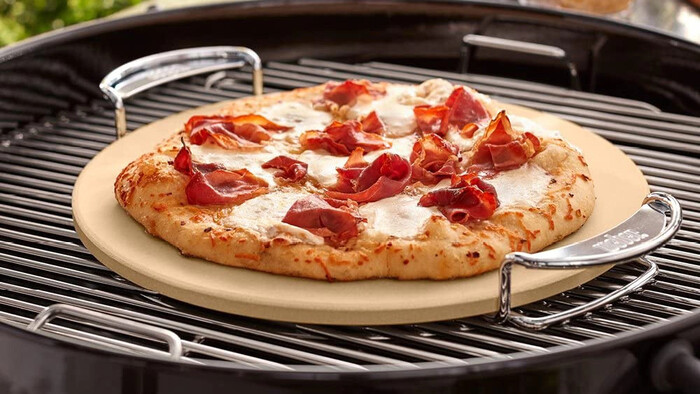 Have you ever tried making pizza at home and wondered why the crust never came out as good as the pizza at a restaurant? The type of heat is the key to creating a crispy pizza crust. An even-heating brick oven is used in pizzerias. If you don't have the money or time to build a pizza oven in your backyard, you can use a pizza stone instead.
20. Italy Gift Basket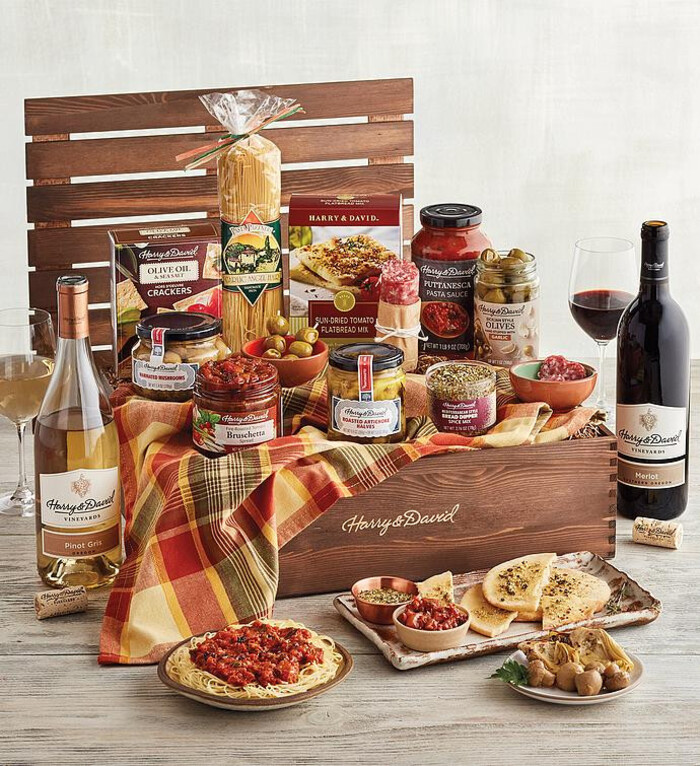 When it's time for Italian food, he'll have everything in this gift basket. Pasta, seasoning, biscuits, salty crackers, mixed olives, and a chocolate bar are all included in the basket. Everything is packaged in a lovely tin basket that may be used again.
21. Daddy Canvas Art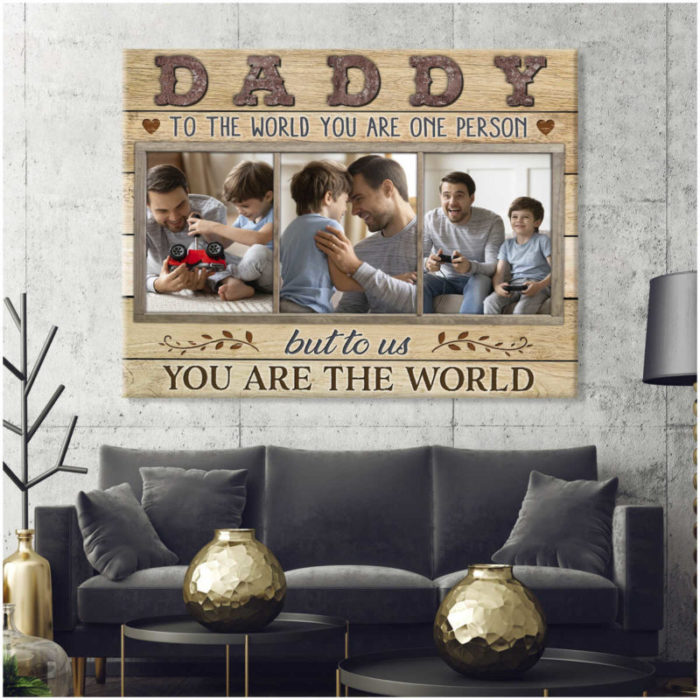 Present your father with this deeply touching print, and watch as emotion fills his eyes when you express that he means the world to you and is truly your everything. This heartfelt gesture ensures that he will be consistently reminded of your profound affection and gratitude every time he gazes upon it.
22. Amazon Prime Membership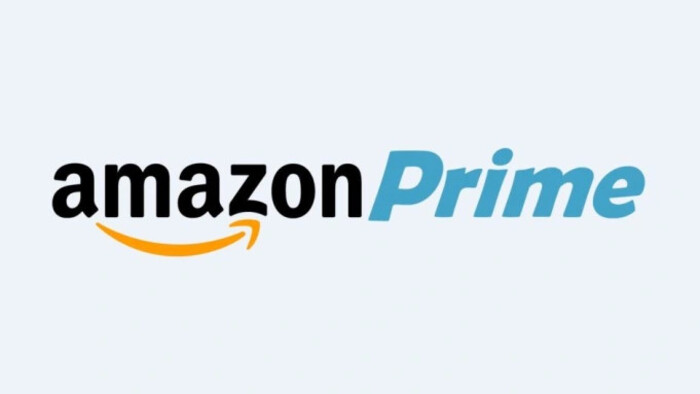 They must get one if they don't already have a Prime subscription. Ideal as a last-minute present or for a parent who already has everything. Prime offers free two-day shipping on millions of items and immediate streaming of thousands of movies and TV series.
23. Personalized Beer Coasters With Bottle Openers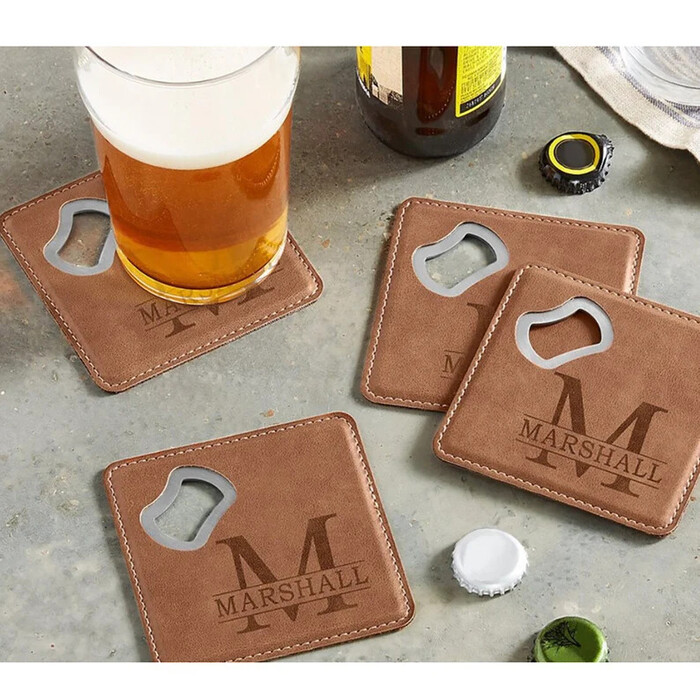 He doesn't spend time thinking about coasters in his home and is likely in the majority. So why not give him sets of customized coasters as creative Christmas gift ideas for dad? These monograms for craft beer coasters are both practical and charming on the coffee table. He can entertain in style thanks to this sophisticated set of leatherette coasters.
24. Hot Sauce Gift Set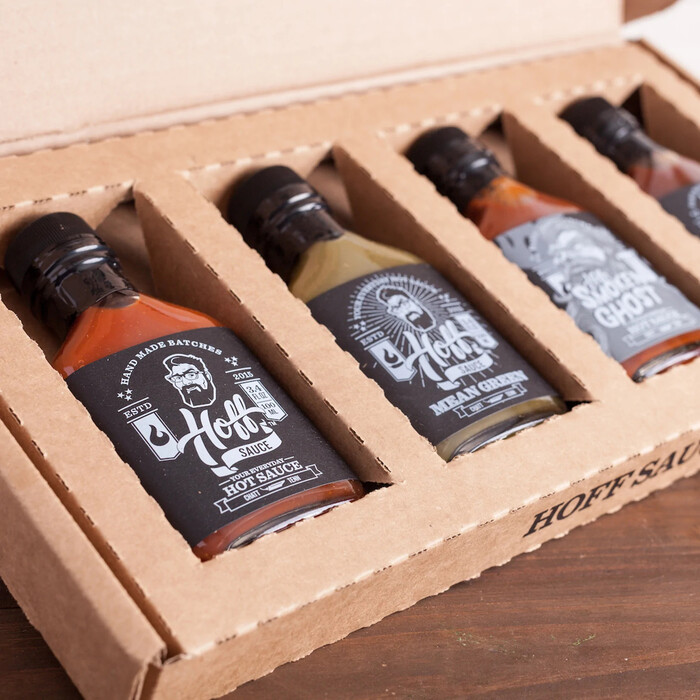 Gift your dad the ultimate spicy treat with a Hot Sauce Gift Set that comes in four hottest varieties. This collection not only adds a fiery kick to his meals but also gives your dad the opportunity to explore various flavors and heat levels. From smoky chipotle to blazing habanero, this set is a perfect addition to any dad's culinary adventures.
>>> Recommend reading: 40 Sweetest Christmas Gift For Husband Will Melt His Heart
25. Juicer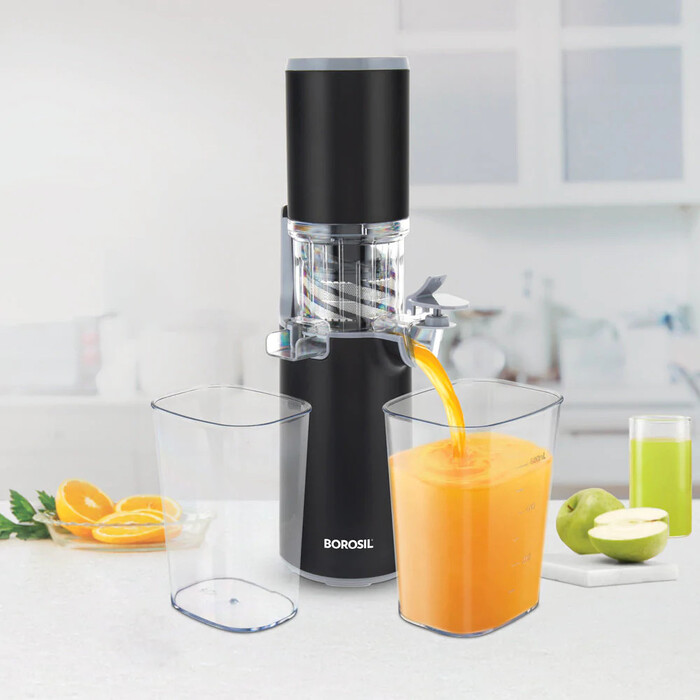 A juicer is one of the most noticeable pieces of home equipment in every kitchen. If your father enjoys drinking freshly squeezed juice from fruits and vegetables, he cannot avoid purchasing a juicer. This juicer machine is easy to use, put together, take apart, and clean. It has a large pulp collector and a juicer jug.
26. Canvas Family Art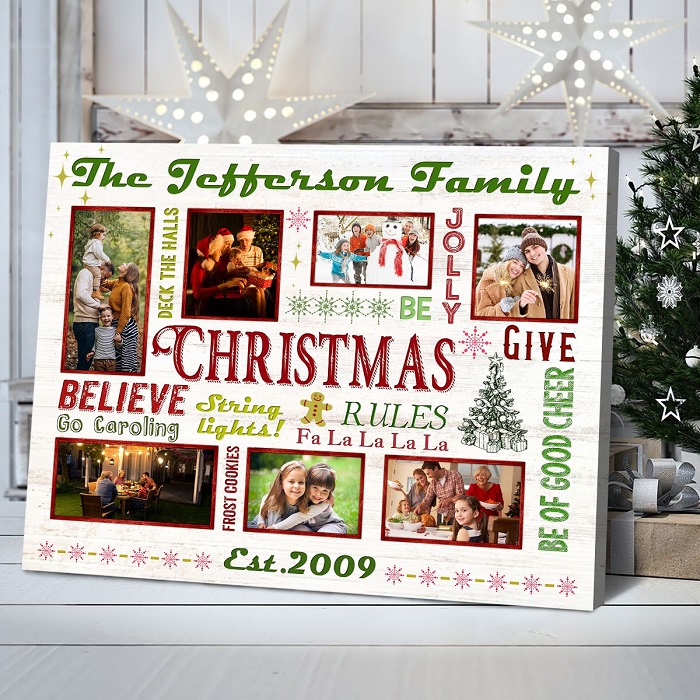 Harnessing the power of visual storytelling, this gift encapsulates the essence of your connection with your father through three cherished photos. Because pictures are worth a thousand words, this collection tells a story that can't be contained in text alone. This meaningful gift represents your deep connection by including your greatest memories from the past.
27. Golf Ball Whiskey Chillers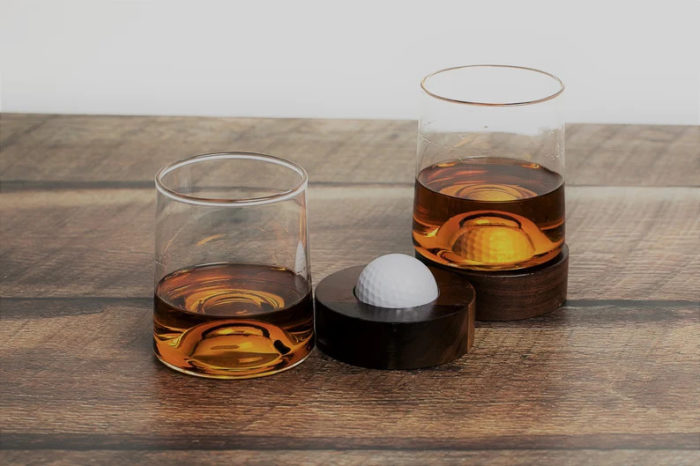 The best Christmas gift ideas for dad should be related to golf or whiskey. Both are present in our current idea. Why should alcohol be diluted when your golf game isn't? So treat your favorite golfer to these golf ball-themed cocktails to toast another good day on the course. The set will become a necessity in his bar at any time of the year.
>>> Recommend reading: 60+ Best Christmas Gifts For Best Friends That Will Impress Them
28. Skin Care Set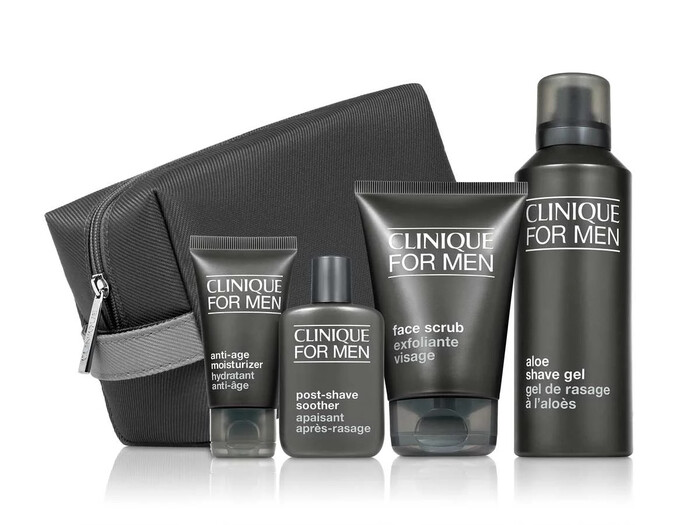 The best father deserves the best skincare products and a complete daily skincare regimen for men to maintain healthy skin. For sensitive, dry, and normal skin types, the three items in this men's skincare kit provide a complete skincare program that produces significant effects right away.
29. To My Dad Canvas Painting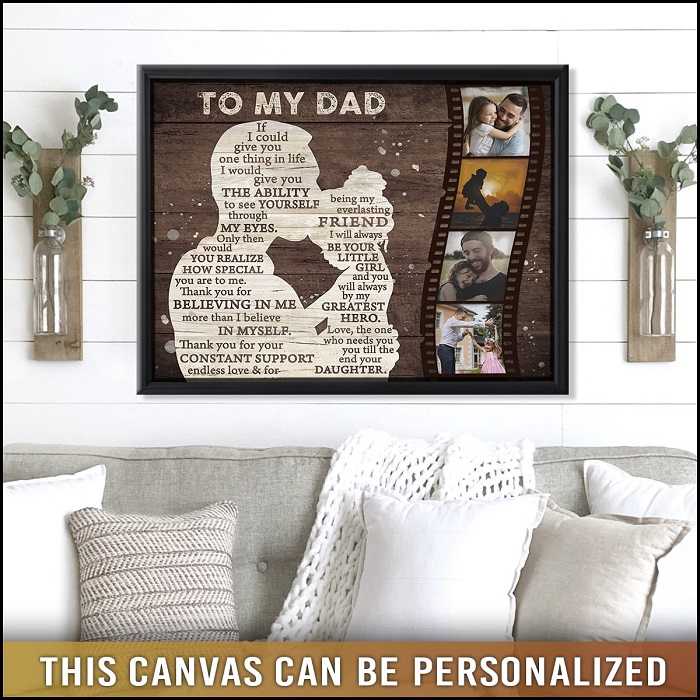 One of the people who has the most influence on you is your father. Give him this meaningful canvas print this Christmas to show him how much you care. This canvas features your best pictures of him and will be a cherished keepsake for the rest of his life.
30. Couch Arm Table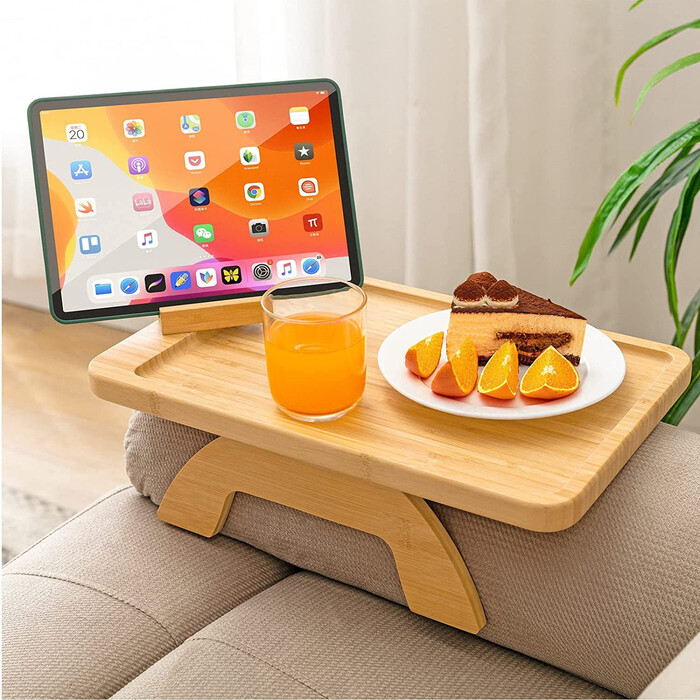 Does he have a particular spot on the couch that is uniquely his? This foldable table can be attached to any couch or chair arm and is great for holding drinks, remote controls, or a bowl of popcorn. What could be better than this idea of making a Christmas gift for men?
31. Watch Box Organizer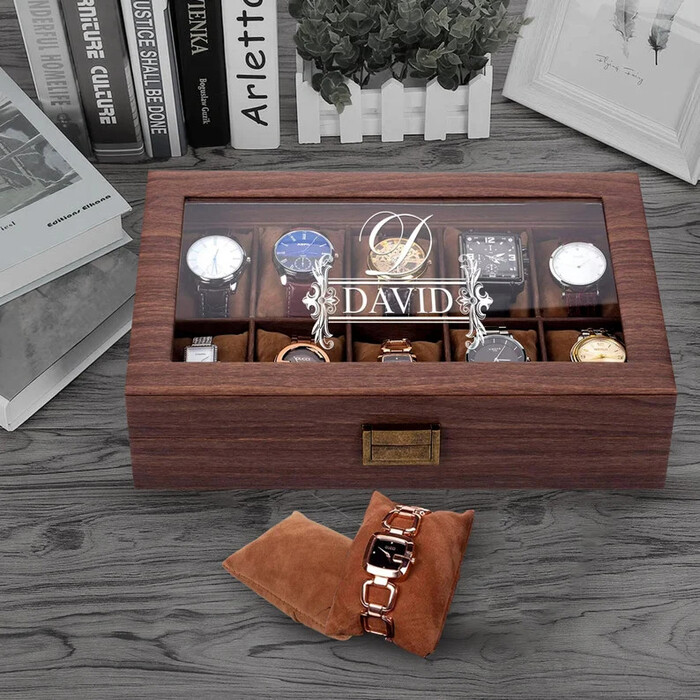 You would know that your father treats his watches like children, so it seems he would have a special place to display them. Four watches can be left on display, while other accessories can be tucked away in the drawer underneath.
32. Porter Road Box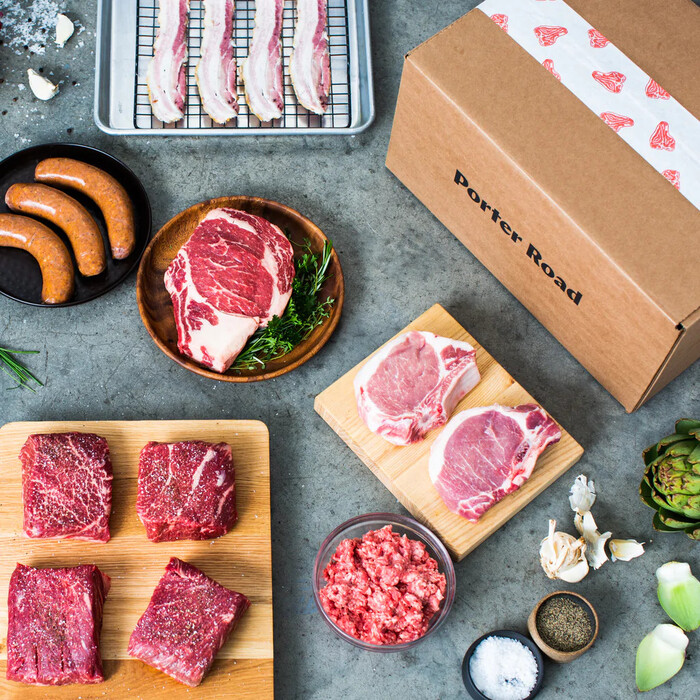 Dads are the best at appreciating a superb steak meal. With this 8-pound box from Porter Road, he gets a whole month's worth (plus or minus) of dry-aged steaks, pork chops, dry-aged ground beef, bacon, country sausage, and chorizo sausage.
33. Coffee Subscription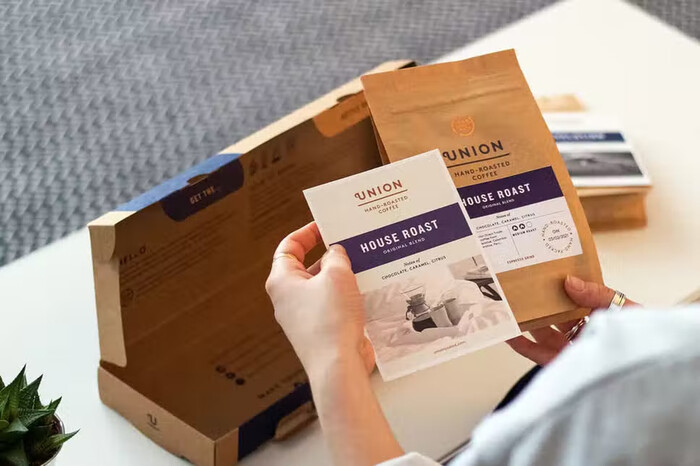 Even if he is a connoisseur of coffee, a weekly, bimonthly, or monthly subscription will help him find the best brew for his tastes. After he fills out a survey with questions about his favorite flavors and how he likes to make his coffee, they will match him with the right bag of coffee.
34. Custom Tape Measure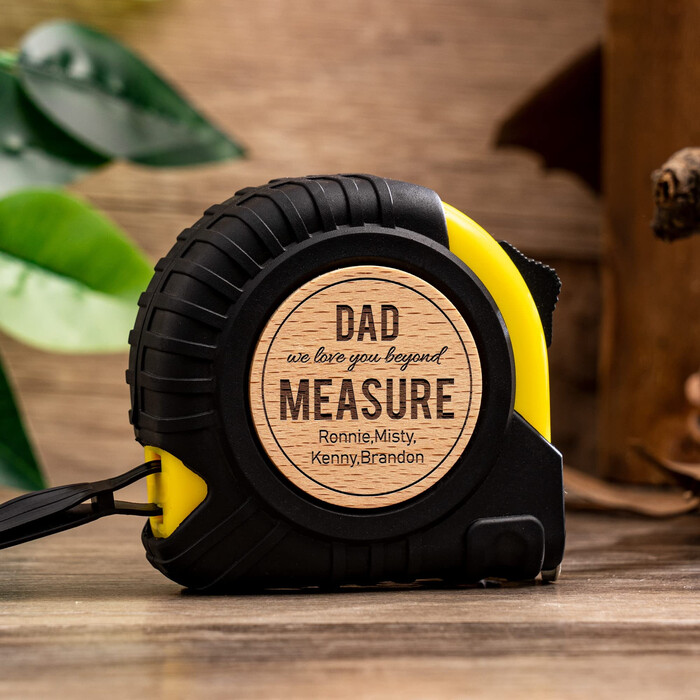 Custom tape measures are a thoughtful way to show appreciation for your dad's handyman skills. These Christmas gifts for Dad are practical and genuine because they recognize his abilities and kindness. These cute presents are the ideal way to show him how much you appreciate all he does around the house, and you can see the joy on his face as he opens each one.
35. Grill Tabletop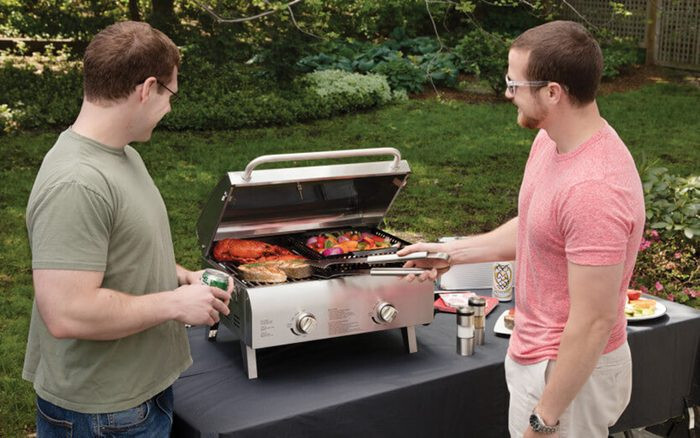 Looking for holiday gift ideas for the outdoorsy dad? Whether dad loves camping, tailgating, or simply grilling in the backyard, a portable and compact tabletop grill offers versatility and convenience. Even though the cooktop of this folding grill looks small, it can cook eight burgers or steaks at once.
36. Personalized Dad Blanket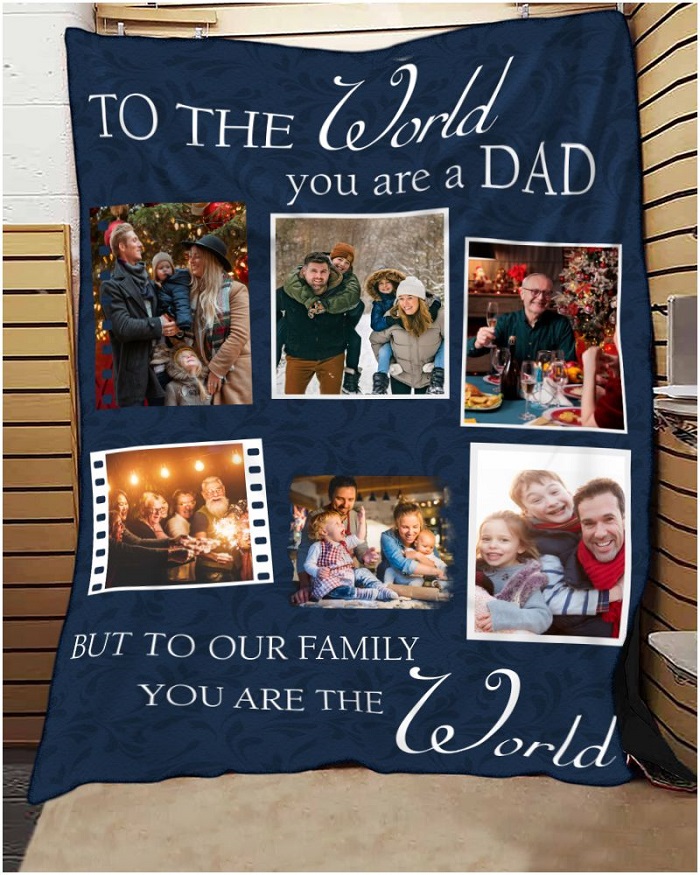 A special event can help your mom and your dad's relationship grow. You can add your photo, date, and name to this blanket canvas while keeping the heartwarming lyric as the background. Why not attempt to create blanket presents for dad using his favorite pictures? So let's use this chance to give him customized Christmas gift ideas for dad.
37. Personalized Fishing Pail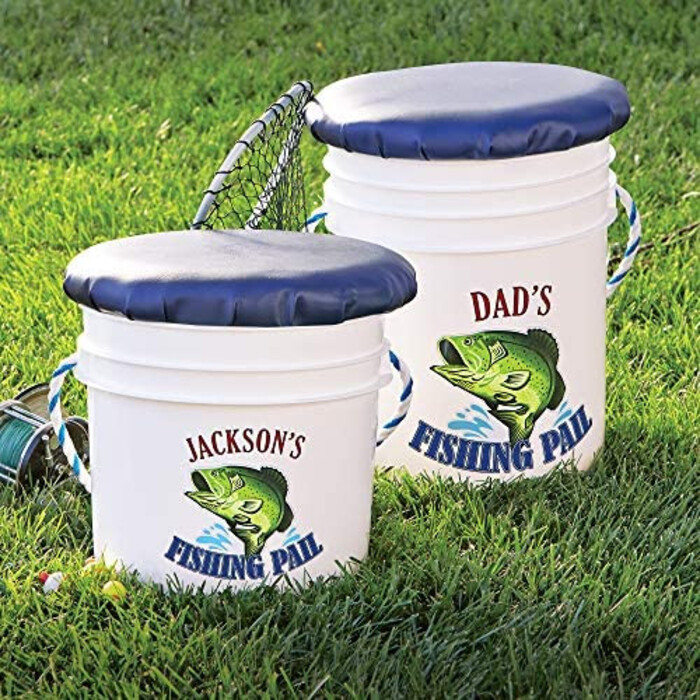 Nothing compares to spending a peaceful afternoon fishing with your parents. A customized fishing pail that can carry up to five liters of fresh catches and serve as a comfortable seat will make him eager for your upcoming excursion to the lake. We include a gift set of lures and bait to sweeten the deal.
38. Screen Magnifier for Smartphone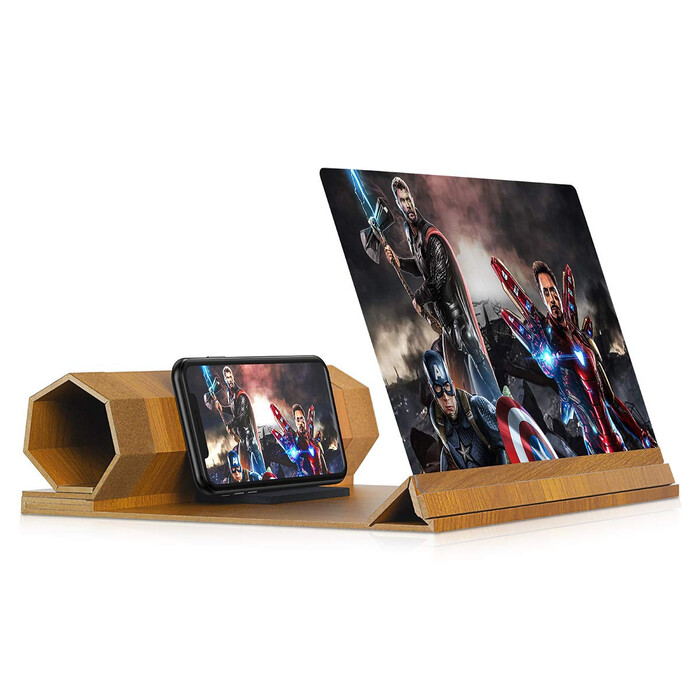 Your dad most likely has every device he could need or want at this point. However, this is a gift if he frequently complains of a sore neck and sleepy eyes. He can display videos, images, and texts on a 12″ screen by placing his phone against the foldable stand.
40. Mom and Dad's Christmas Ornament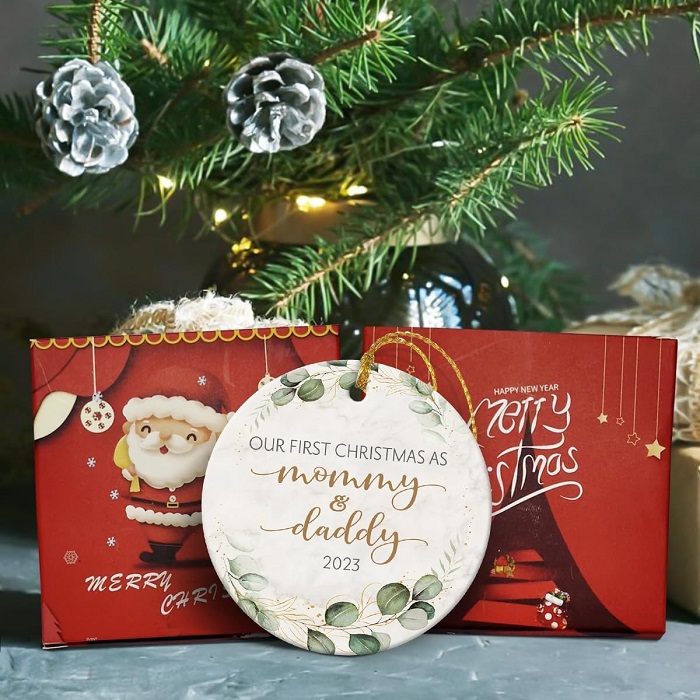 Trends may come and go, but a personalized ornament's beauty never goes out of style. It's a piece that endures since it was made with care and attention to detail. Your father will appreciate these Christmas gifts for years. More than a Christmas present, this ornament symbolizes love and connection within the family.
41.
Daddysaurus Tumbler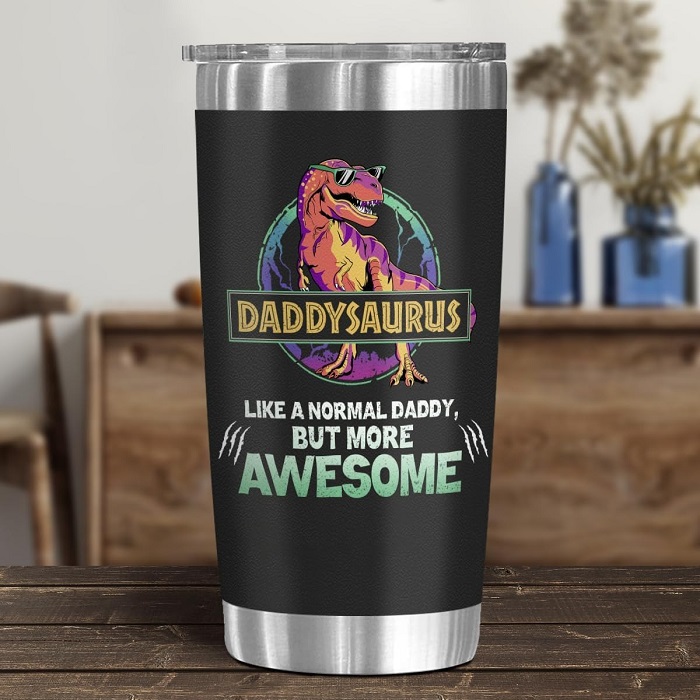 Beyond its cute appearance, the Daddysaurus Tumbler is useful for today's father. Carefully crafted, it maintains drinks at the ideal temperature, ensuring his iced tea stays cool on hot afternoons, or his coffee stays warm throughout early journeys. It combines charm and usefulness to create the ideal daily companion.
42. First Time Christmas Ornament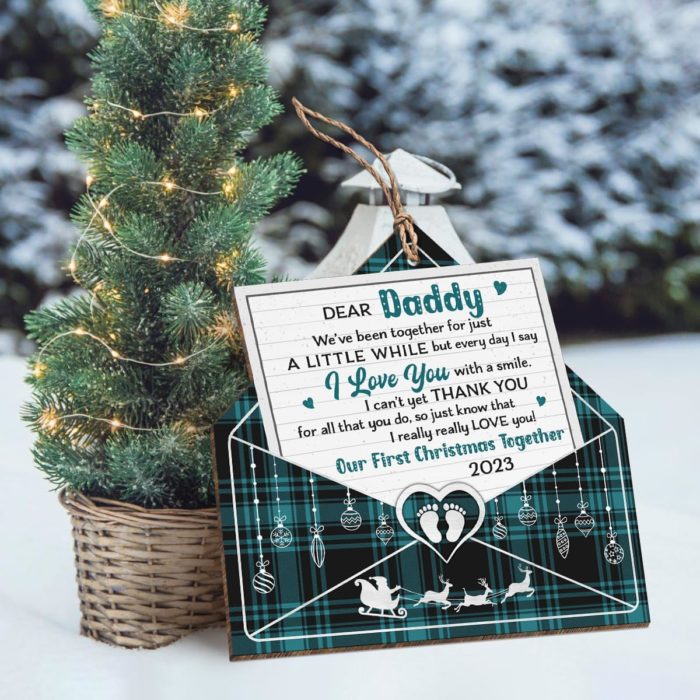 Crafted with love and adorned with festive cheer, this ornament embodies the enchantment and merriment of their long-awaited rendezvous. The magical touch captures the spirit of this enchanting moment, creating a cherished memento that he can treasure for a lifetime, like a sparkling ornament on a Christmas tree. This merry gift serves as a jolly reminder of the love and joy that come with the approaching arrival of a little one, making it the perfect Christmas present to celebrate this magical season.
>> Recommend reading: 54 Best Christmas Gifts for Boss That Will Touch Their Hearts
Funny Christmas Gift For Dad That'll Make His Laugh
43. Salami Bouquet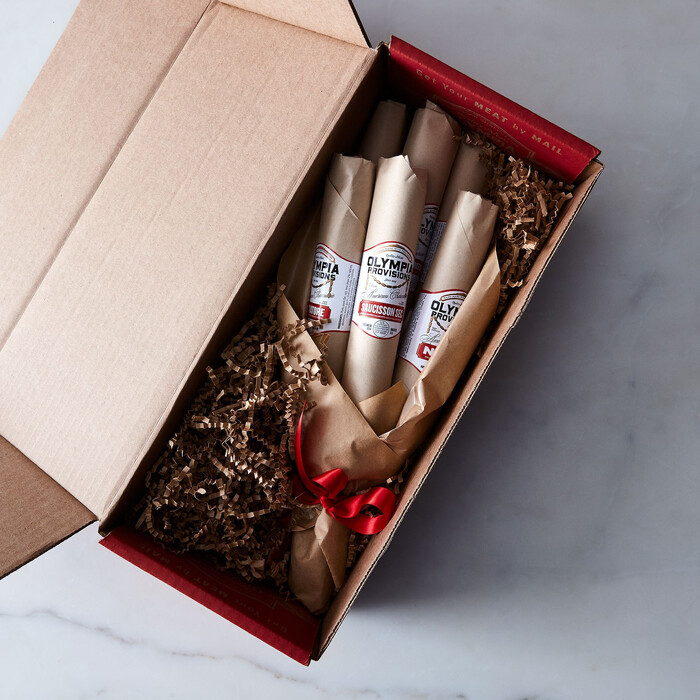 Anyone who enjoys charcuterie would enjoy these fresh salami meats. Using fresh ground spices and herbs in a natural casing, European-style salami is slowly cured and kept in the organic white mold that keeps the spices and herbs safe.
44. Face Butt Towel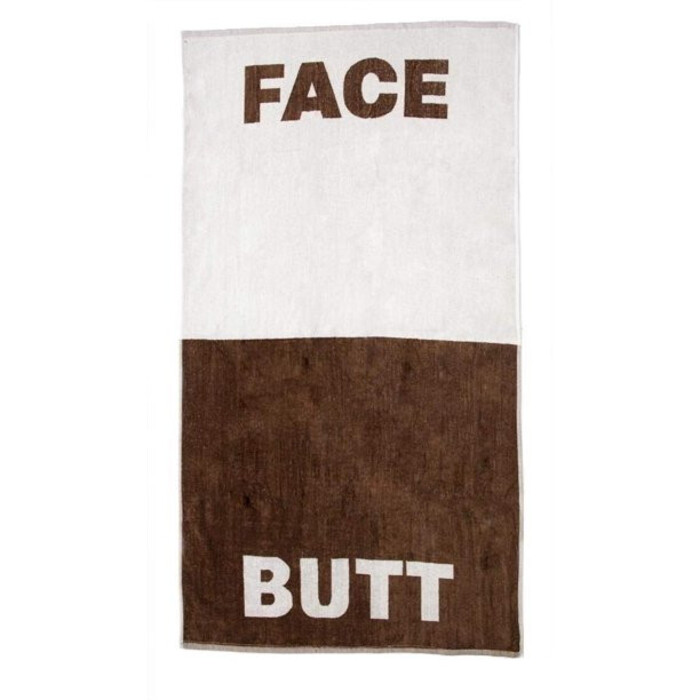 Let's beat the dad jokes! A towel for the face and a towel for the buttocks are conveniently segregated on this hilarious scarf. We all know that most men are pretty simple and only use one towel when bathing. So, your father will laugh at this amusing scarf.
45. Toilet Timer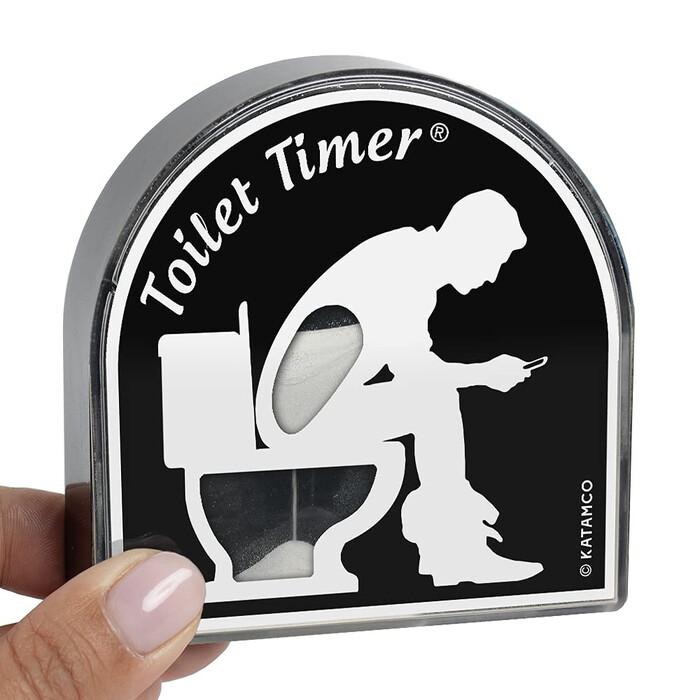 The funny timer is for the dad, who takes his sweet time going to the toilet. This sand timer lasts for around five minutes. Encourage your loved ones to return to the people they are attempting to avoid. These are fun stocking stuffers for men and fantastic Christmas gift ideas for Dad.
46. BBQ Gold Club Set
These grilling tool kits are built with finely crafted stainless steel that is both high-quality and long-lasting. They won't rust or fracture. This gift-ready bundle of grilling accessories is ideal for Father's Day, Christmas, a milestone anniversary, or a birthday.
47. Do Not Disturb Liverpool Socks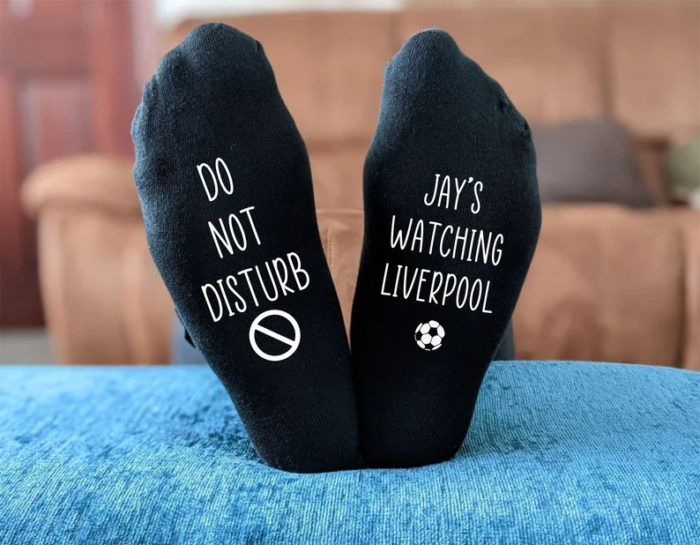 Is your father a football fan? It is no longer unusual to see fathers watching their favorite football games while relaxing in an armchair. He won't want to be interrupted while watching football. Your dad will, therefore, be delighted by these socks.
48. Funny Mugs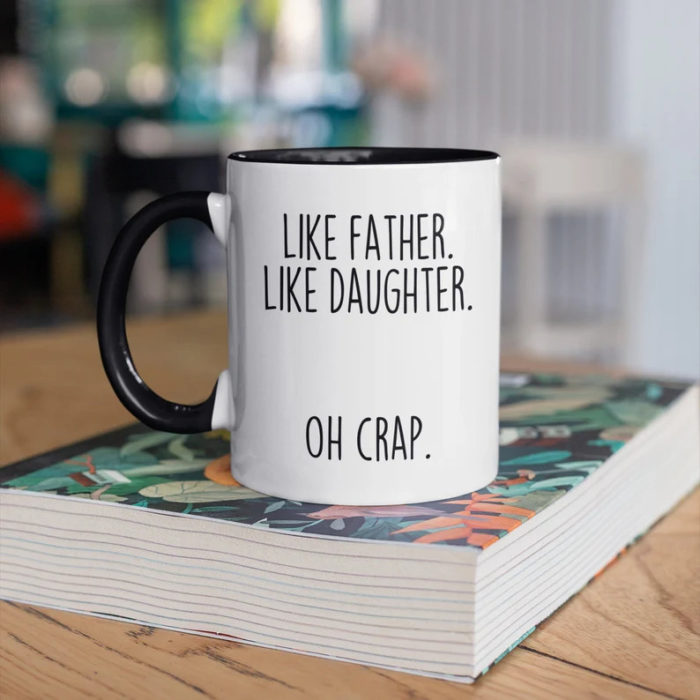 This humorous take on the age-old proverb is etched onto the cup as a Christmas present for the recipient. Your father will appreciate the thought and humor behind this unique present, which will add a touch of warmth and good cheer to the holiday celebrations.
49. Coffee Death Wish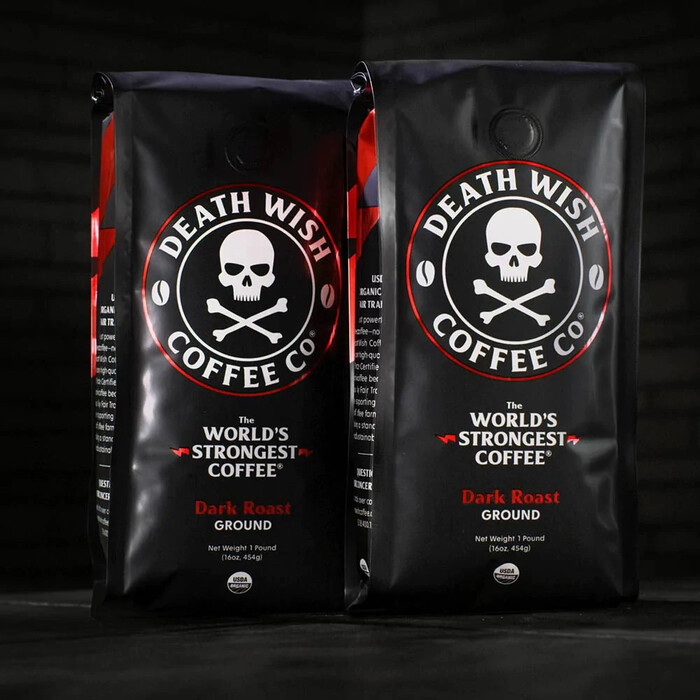 This is an awesome and unexpected present for the father, who can never get enough caffeine. With roughly twice as much caffeine as the usual cup, Death Wish promises to be the most robust coffee in the world. Additionally, he'll probably chuckle at the moniker.
50. Dumbbell Beer Glass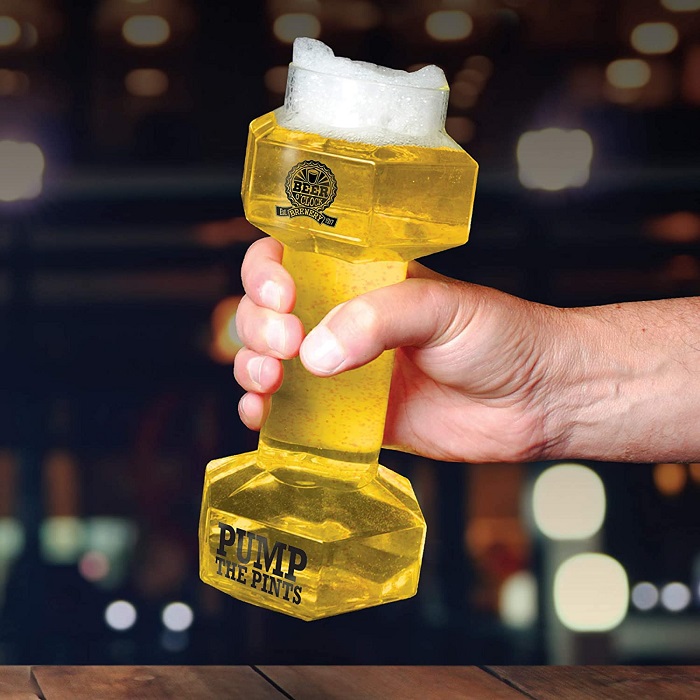 Everyone needs a break sometimes, and this dumbbell beer glass is a hilarious way to celebrate that. Sure to keep the whole gang laughing, this game is a great present for beer enthusiasts who also enjoy working out. This entertaining glass is a great addition to any beer lover's collection since it combines the benefits of exercise and relaxation.
51. Batman Apron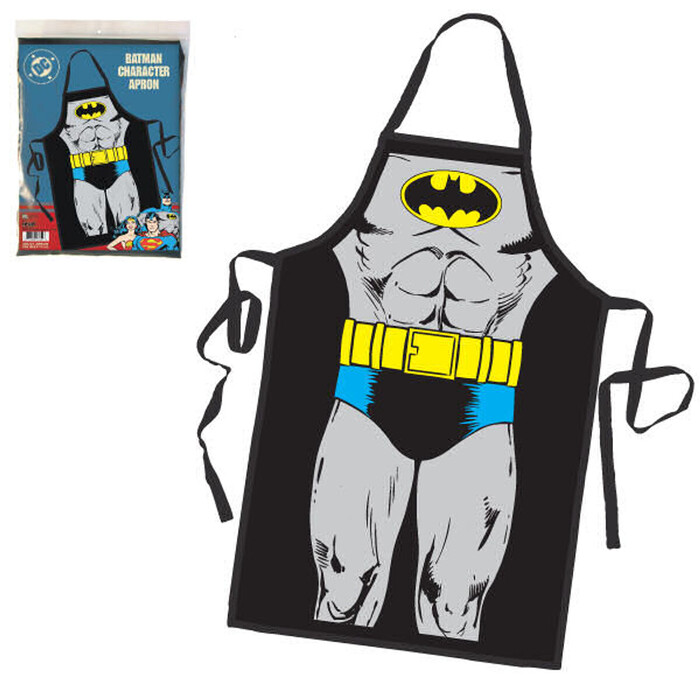 In honor of his vast collection of resources and deep understanding, bestow upon your father superpowers similar to Batman's. Allow him to accept his brave alter ego by dressing up as Batman and wearing a beautiful apron while he cooks amazing meals. This kind act not only recognizes his amazing skill but also gives him a chance to show his brave side in the kitchen or by the grill.
52. Customized Bobblehead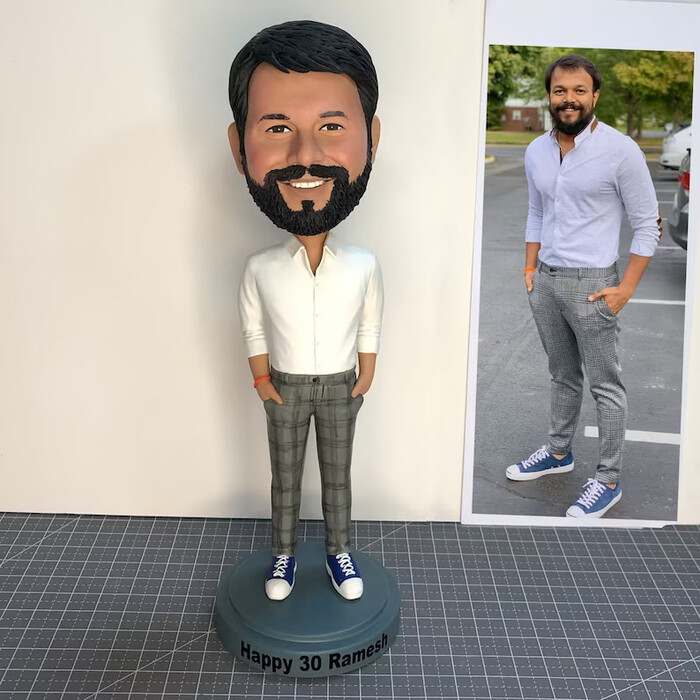 Share some jokes and laughs with your dad to strengthen your bond. What better way to honor your dad than with a one-of-a-kind bobblehead bearing his likeness? This cute and funny homage is a wonderful way to honor your special friendship and is guaranteed to fill your connection with laughter and love.
53. Message Beanstalk Seeds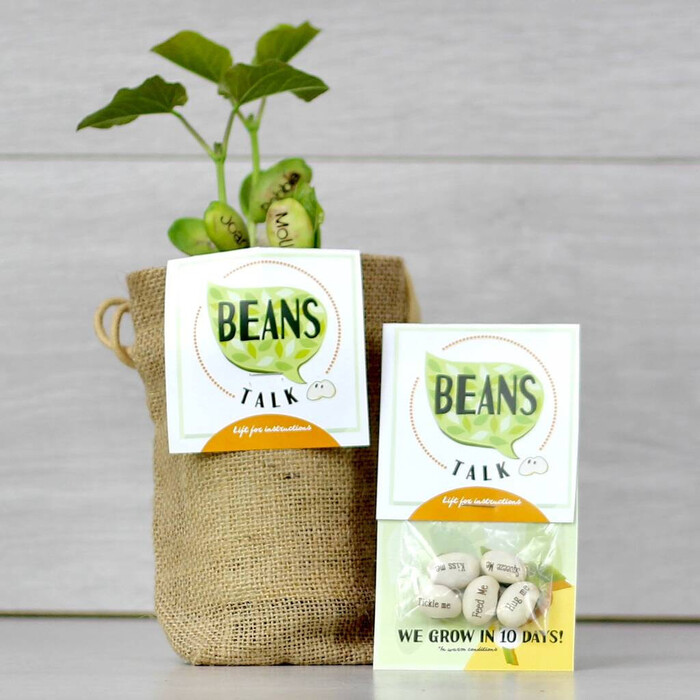 Pick out Dad on the appropriate occasion to enjoy some gardening time with this unique present that grows. The fun increases as he sees the entrancing unveiling of hidden meanings come to life. This one-of-a-kind present will not only make your gardening time together more enjoyable, but it will also give you both something to look back on with fondness and surprise.
54. Spider In The Box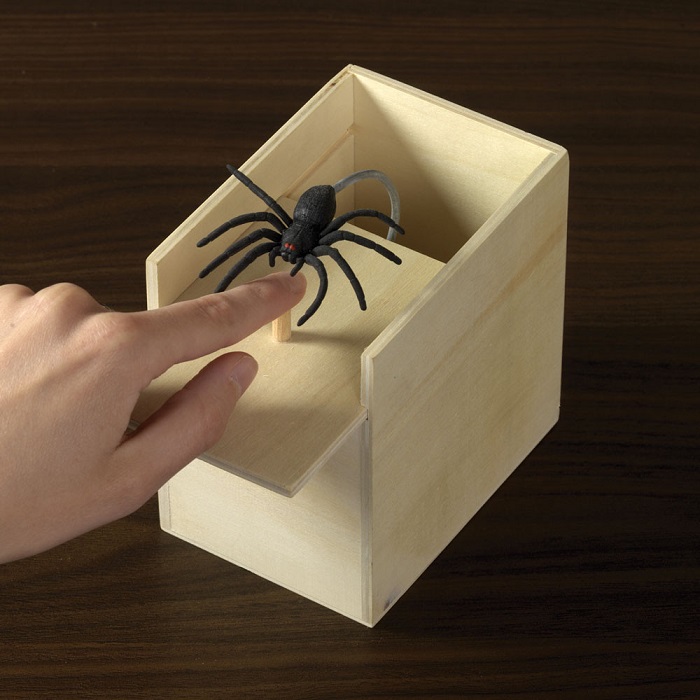 Here in this hilarious box lies the perfect Christmas present for your unique father. Not only will this amusing gift make your dad happy, but it will also make everyone else in the family smile and add some humor to the holiday season. During the holiday season, show appreciation for someone's hard work by doing something unexpected and humorous for them.
55. Amusing Beer Labels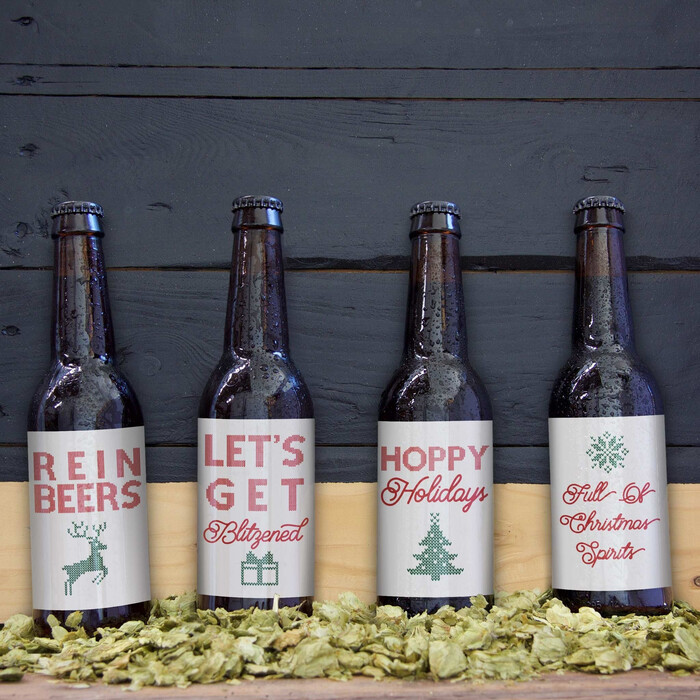 This will make an excellent gift for your father if he enjoys a beer! You could give him a standard happy father's day six-pack and give his drinks these distinctive labels, and you'd see his face "OMG, THIS IS THE FUNNIEST GIFT EVER!"
>>> Maybe you're interested in the following:
Show your father how much he matters to you by giving him one of the gifts on this list for Christmas gift ideas for dad from Oh Canvas. Whether or not he is a first-time dad, he deserves it. It's unnecessary to go all out to show your appreciation for Dad. The simplest, most heartfelt ones can often be the most memorable.