Your grandfather deserves a sentimental gift more than anyone else. The holiday present you give your family patriarch should be thoughtful and enjoyable and reflect how much you value everything he does all year long. Does the perfect gift come in all price ranges? Is there any great gift he'll love to use all year? Do not have too much pressure!
With 44 thoughtful best Christmas gifts for Grandpa that he would appreciate receiving this holiday season, Oh Canvas has made an effort to ease your concerns.
 DIY Christmas Gifts for Grandpa
1. Coffee Cup Made by hand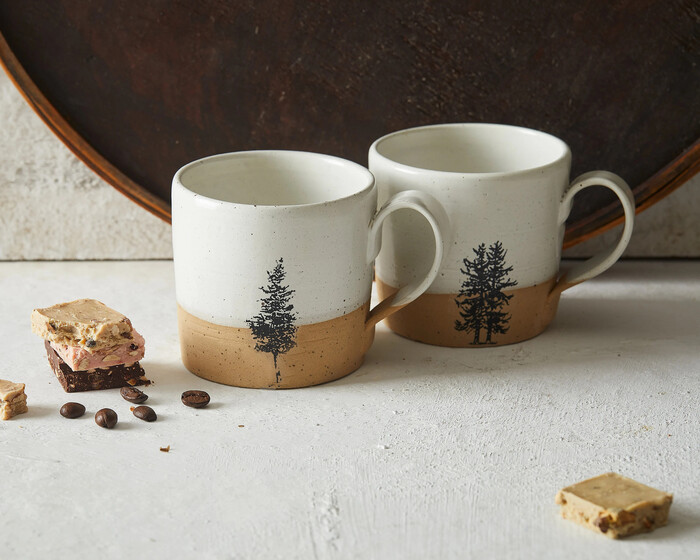 Let's keep him toasty from the inside out when telling his life story for your good night's sleep with this lovely crochet coffee mug. With this, he won't have to be concerned about the coldness of his preferred beverage in the winter.
2. Eyeglasses Holder
Does your grandfather also glance around the house without realizing his spectacles are on his head or around his neck? Yes, we have all told him that it is above his head. Even if that is entertaining, losing eyeglasses is not a game. Get him a glasses holder so that his glasses have a home and he won't frequently misplace them.
3. Cooking Basket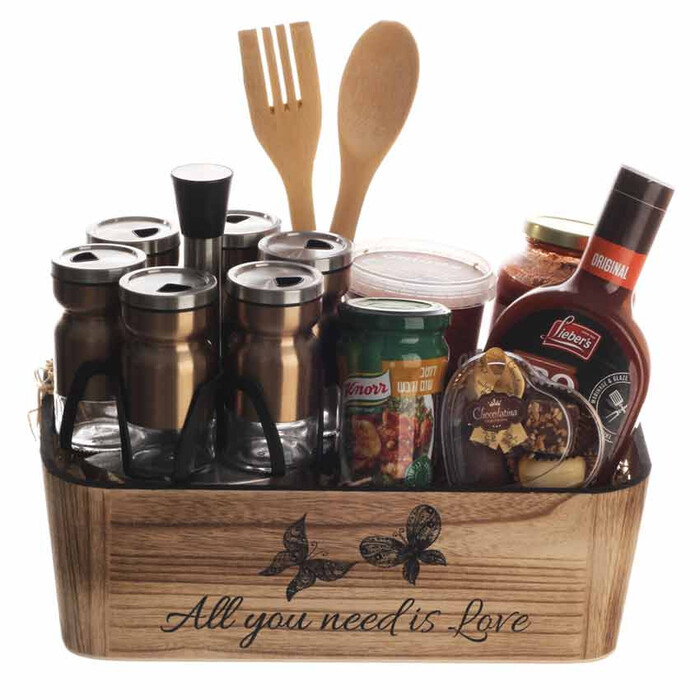 For the elderly who still enjoy cooking and live alone, how about a gift basket with a kitchen theme? Almost everyone occasionally has to replace broken kitchen appliances.
4. Hygge Gift Box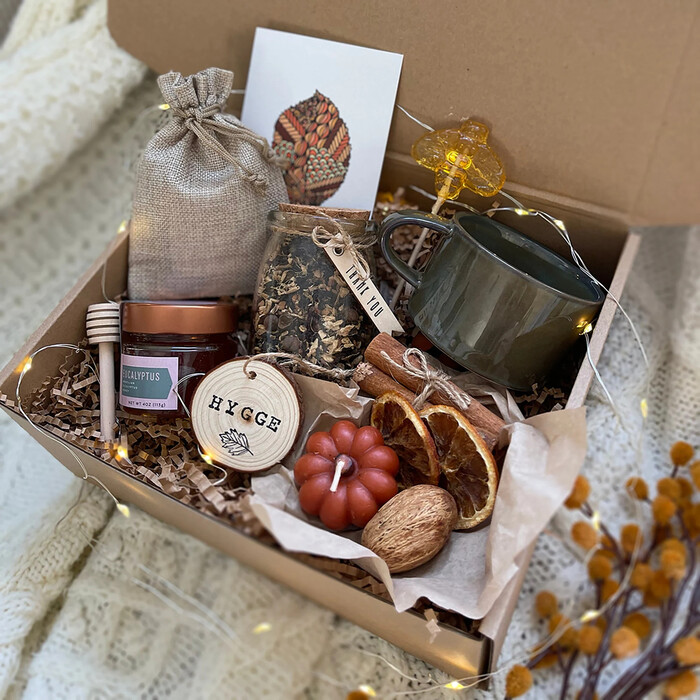 The season of cold is approaching. This weather harms the skin. Let's start our skincare routine to protect ourselves and maintain our beauty throughout the day. These things will make his body smell pleasant and fresh and brighten his day.
5. Autumn Cozy Box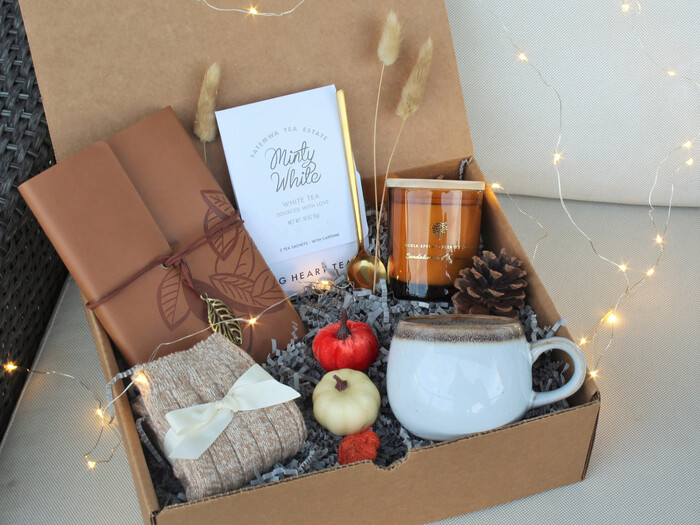 These boxes will enhance the sentimentality of giving presents to an older man. Let's turn the upcoming chilly days into warm, sunny days filled with sentiment.
Savor a hot beverage from this lovely mug; add this autumnal scarf to your attire to complete your look; The wax candle's aroma calmed his thoughts. This beautiful gift box contains everything he needs.
6. Grandpa Canvas Print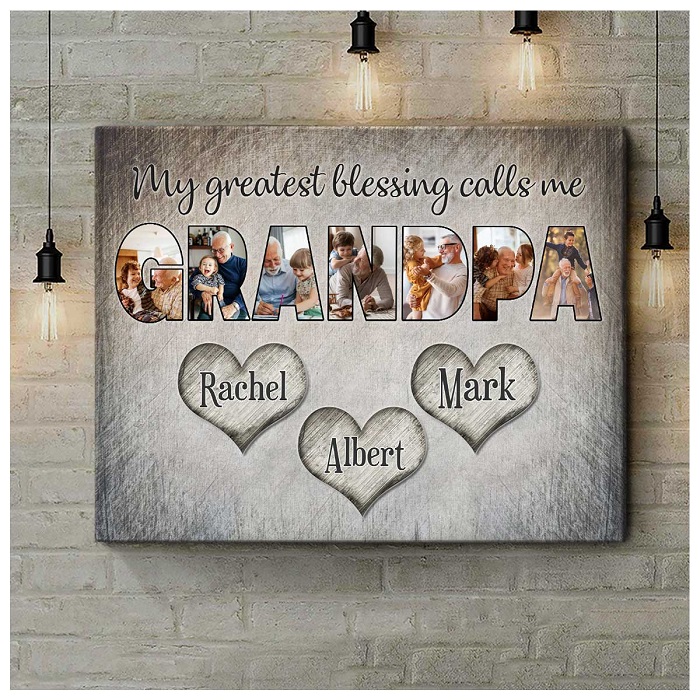 Show your gratitude with a canvas print of your grandpa so he can proudly display it to his guests. Easy-to-purchase canvas prints are available from Oh Canvas in six different sizes. Order the desired wrapped-canvas size online by uploading your favorite family images. They are the kind of Christmas gifts for grandpa that every grandfather will treasure.
7. Health and Fitness Basket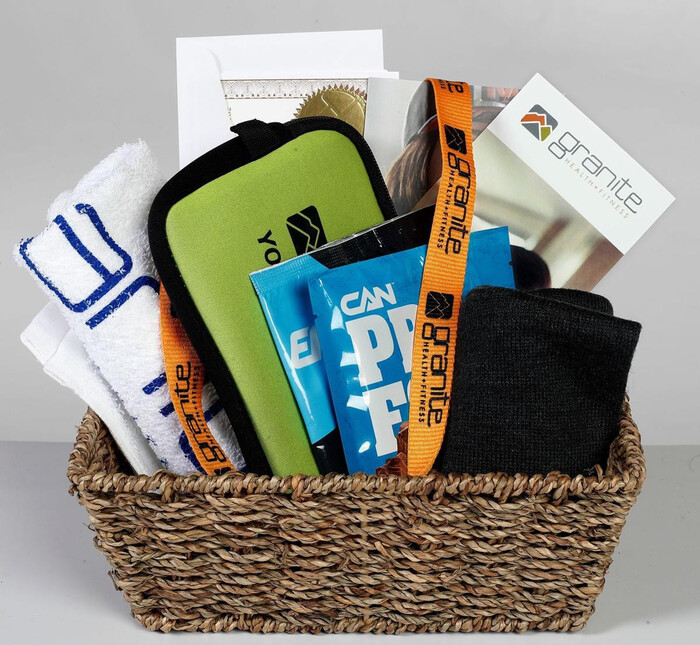 Giving Grandpa the great gift of improved health and fitness is a great way to demonstrate how much you care. Additionally, many of these presents are portable and straightforward, making it easier for your nature lover to improve his quality of life at home or when traveling.
8. Hobby Basket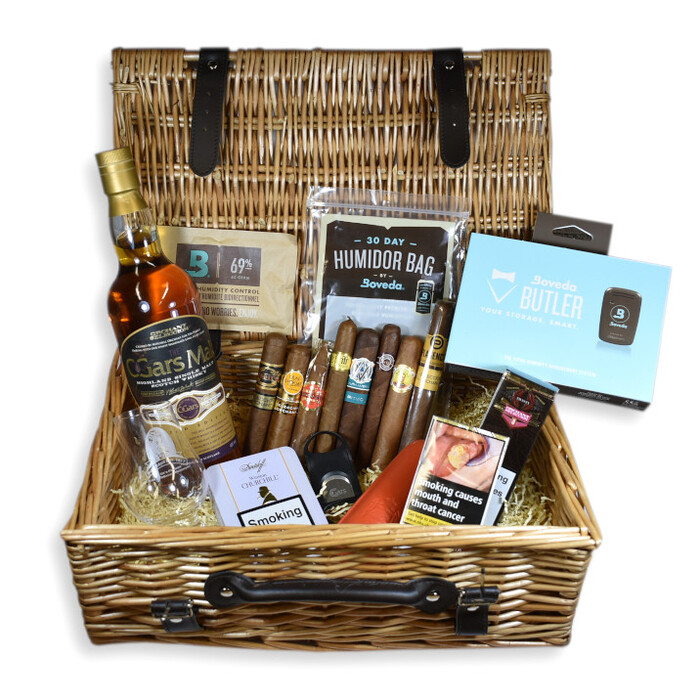 A basket of supplies might be a thoughtful gift, knowing what interests and activities your grandpa enjoys. You may need to research to find out what they need or want.
9. Garden Gift Basket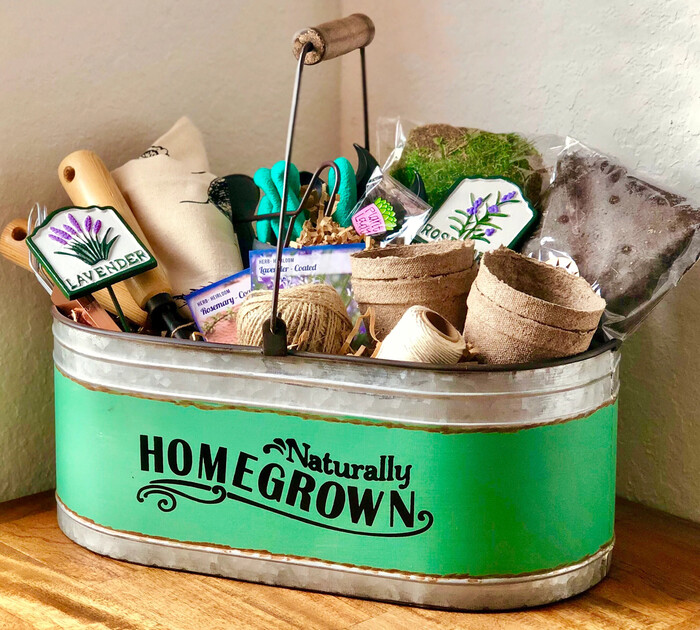 These gift baskets make the ideal Christmas gift ideas for grandpa who enjoys gardening. Put their preferred plant, gloves, seeds, and a gardening book in a pretty basket.
10. Coffee Gift Basket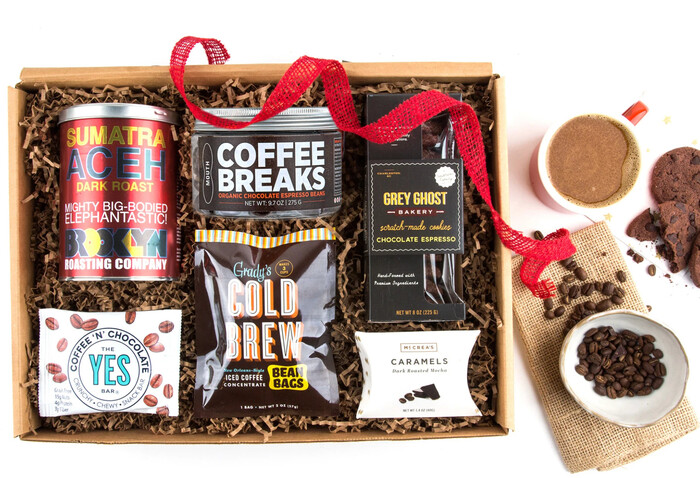 The elderly man in your life who enjoys coffee will love one of these sentimental gifts. With this meaningful gift set, you can express gratitude for his passion.
11. Custom Cutting Board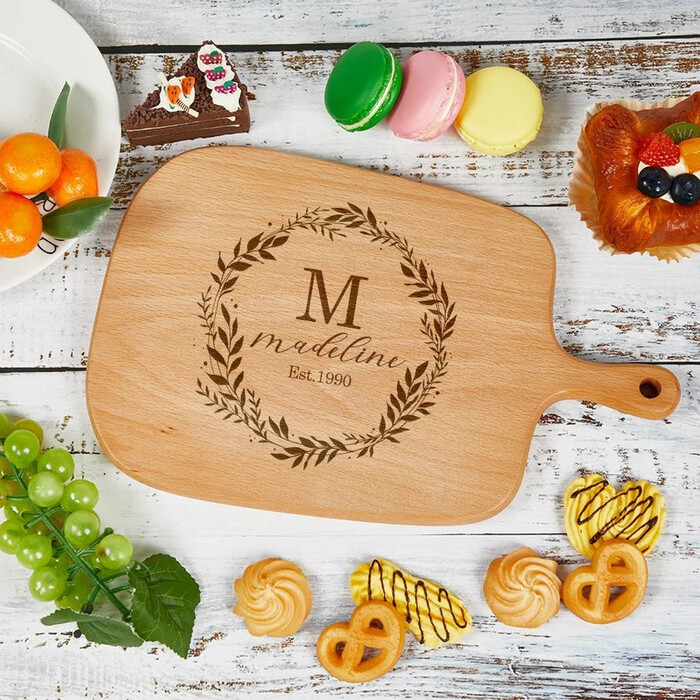 By engraving his famous chicken and dumplings recipe on this good gift, you may demonstrate how much you value it. To add even more sentimentality, you might include a photo of the two of you.
>>> Recommend reading: 50 Perfect Christmas Gift Ideas For Dad in 2022 To Show Your Love
12. Customized Watch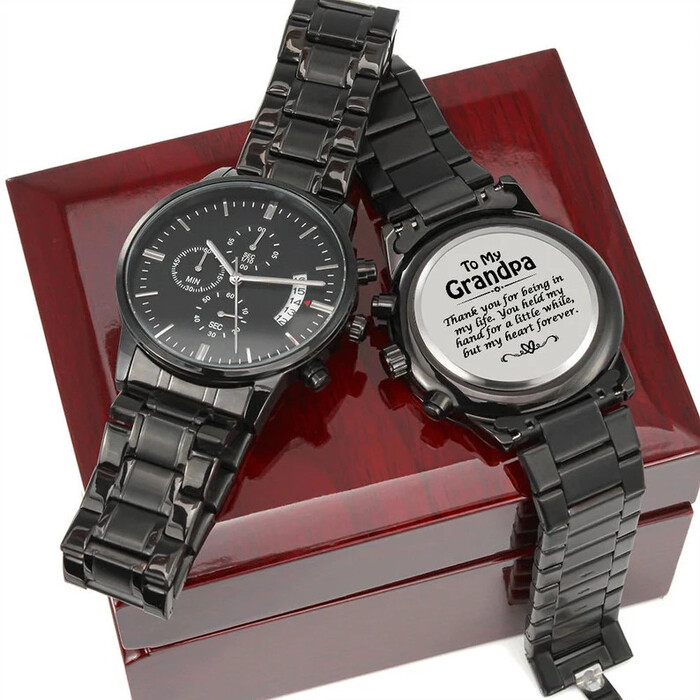 Give him a watch; it's a less formal, sportier timepiece that's perfect to wear on the weekends, especially if it's personalized and engraved just for him.
13. Engraved Leather Wallet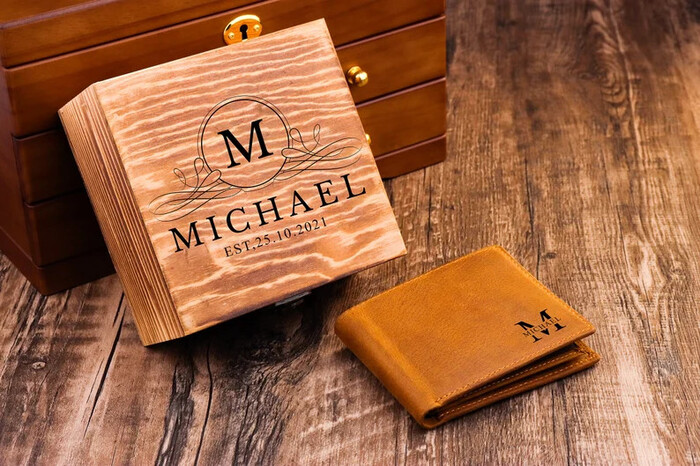 He expresses "I love you" each time he takes out his wallet. Then, add his name or initials to the outside and a particular message to the interior in your handwriting. He probably hasn't purchased a new wallet since before you were born, so this is a meaningful and unique gift idea.
14. Leather Toiletry Bag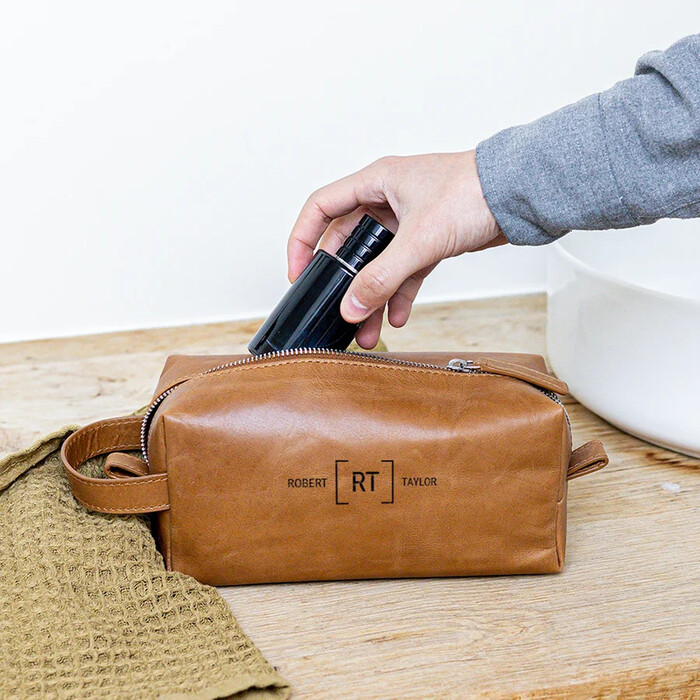 Older than the hills, perhaps, is Grandad's toiletry bag. Or a simple, affordable version he picked up from the drugstore. So, dazzle him with this exquisite full-grain, hand-crafted toiletry bag made of buffalo leather. It has both durability and style.
>>> Recommend reading: 40 Sweetest Christmas Gift For Husband Will Melt His Heart
Grandpa to be Gifts on Christmas
15. Photo Collage Canvas Print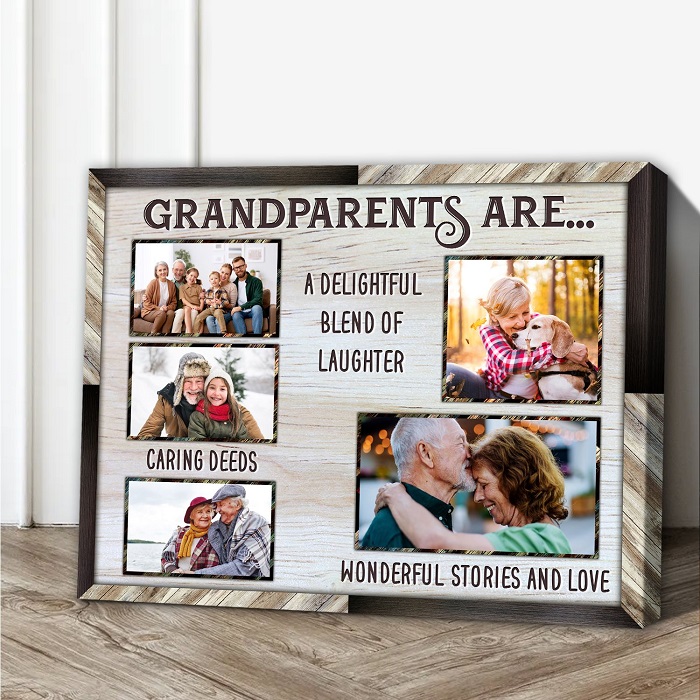 Your grandfather proves that age is just a number since he has been blessed with love and adventure. Give your grandfather a canvas print customized with pictures and heartfelt messages instead of handwritten notes or letters. He would adore it because it is one of the most original and sentimental presents you can give your grandfather. Why not give him this special Christmas present instead?
16. Sofa Tray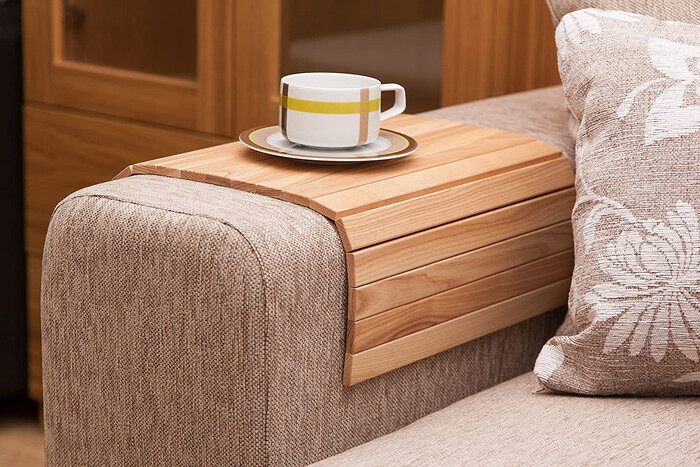 A couch tray is necessary for everyone. This is essential for family gatherings and movie nights. It helps prevent spills by containing food and beverages in one area. Couch trays make lovely Christmas gifts for Grandpa.
17. Whiskey Bottle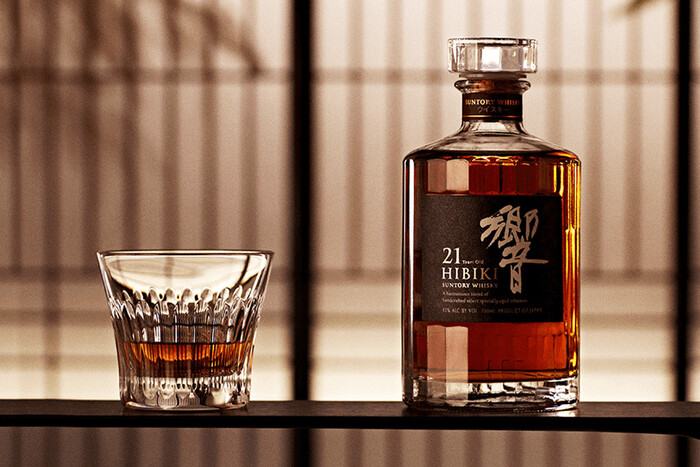 You can get the grandfather in your life who enjoys whiskey, a bottle of his favorite spirit, but what's the surprise? Instead, use a favorite bottle to present him with a flavor sensation that may be unfamiliar to him.
18. Hammock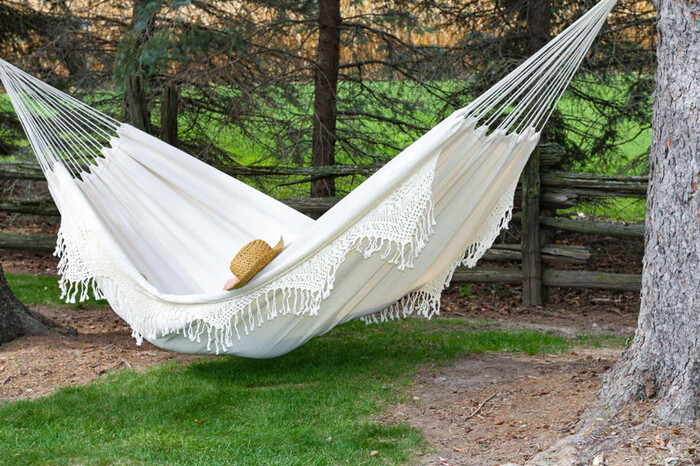 Grandpas who enjoy the great outdoors will read or snooze on this hammock all afternoon. It's the most effective way to get a breeze.
19. Leather Work Gloves
These gloves are durable enough to withstand whatever yard job or woodworking project your grandfather throws them, thanks to adjustable wrists and puncture-resistant leather. The best thing to get him to spend time finishing the project he started months ago is them.
20. Whiskey Iceberg Glass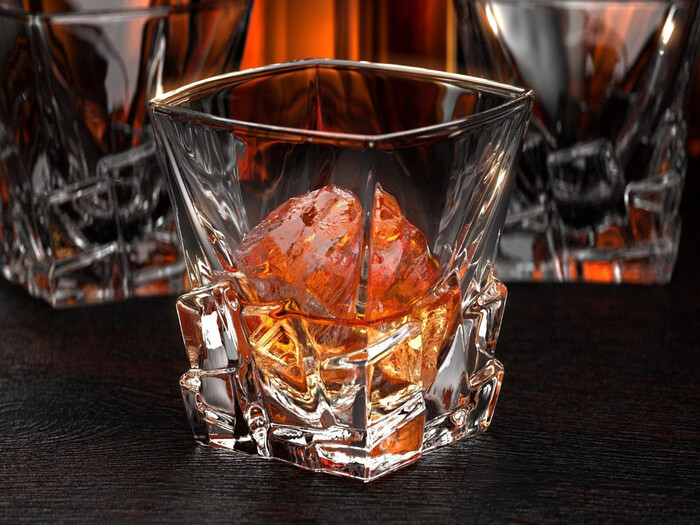 How does he relax at the end of the day? Would you like some whiskey in these classy glasses? They are significantly more intriguing than typical tumblers. The glass, made of crystal, looks much more impressive when it is half-filled with some of the best things than it does when it is empty, which is terrific since you'll want to use it frequently and display it.
>>> Recommend reading: 31 Cool Christmas Gifts For Kids That Will Get Them Excited 
21. Camping Chair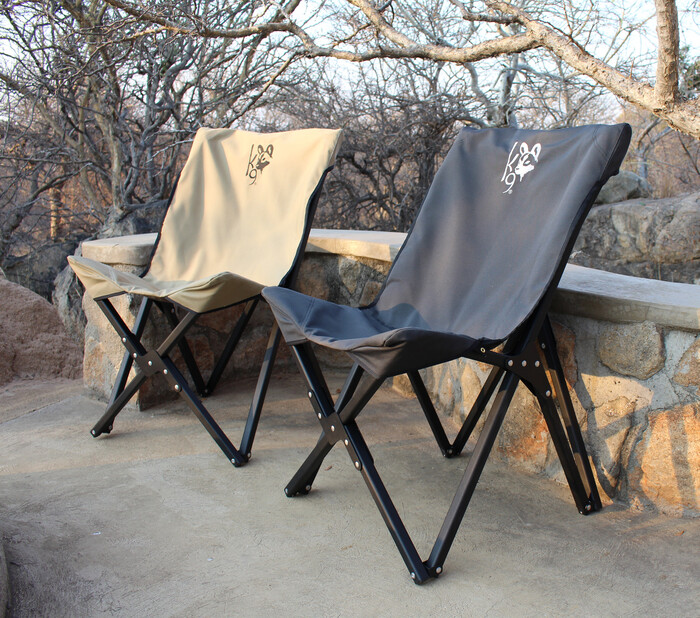 With this stylish chair with a cup holder and a tiny area for a teacup, Grandpa can explore the great national parks (or the back porch) in comfort.
22. Golf Club Bottle Opener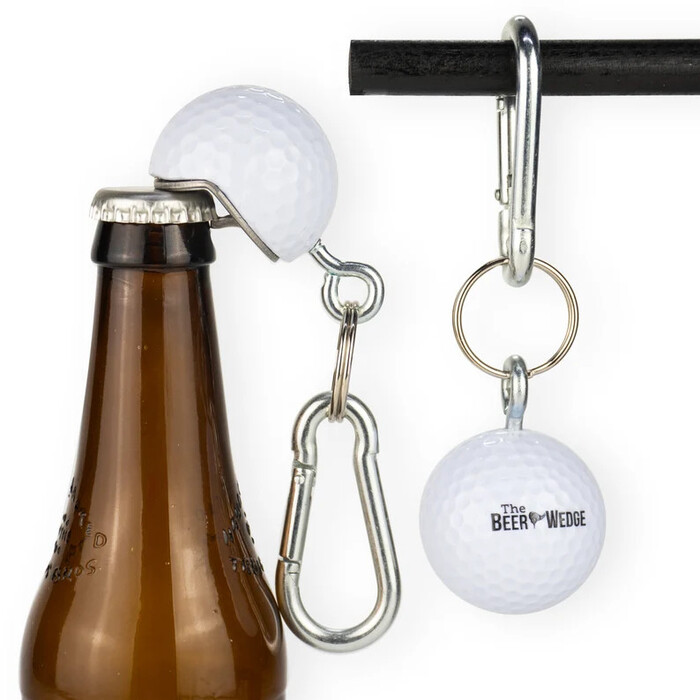 If your grandpa enjoys playing golf as his favorite hobby, there's a good chance he's been known to open a bottle or two of beer while making the rounds. Why not give him something that would let him integrate the two interests fashionably? He'll think of you whenever he uses it, whether at home or on the golf course.
23. Men's Beard Care Kit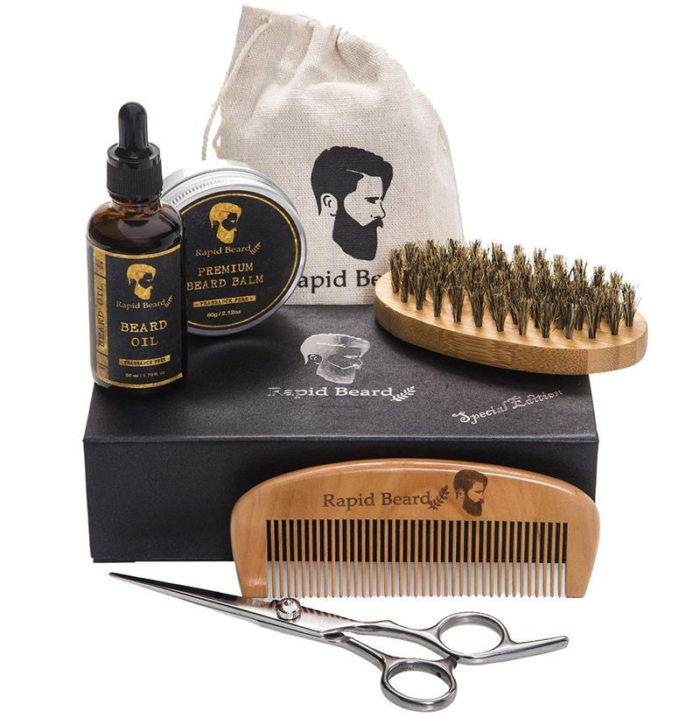 Give Grandpa the tools he needs to impress all the women in the home if his cherished facial hair is beginning to grizzle. Beard care techniques have advanced significantly since Grandpa was a young man.
The Beard Care Kit has everything he needs to care for his beard, like balm and oil, a mustache comb, a boar brush, and scissors for precise cutting. A manual on how to care for a beard is also included, which is helpful if the man doesn't know much about the subject.
24. Travel Wine Tumbler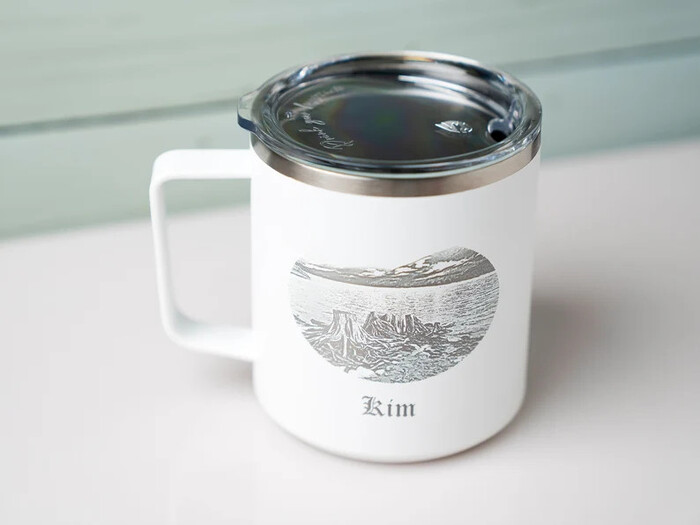 If your grandfather enjoys drinking wine, chances are he has a well-stocked wine cooler and elegant wine glasses at home. But he might not have the insulated wine tumblers when he's out at the park or fishing with buddies. So, these travel wine tumblers are perfect for him.
25. Portable Turntable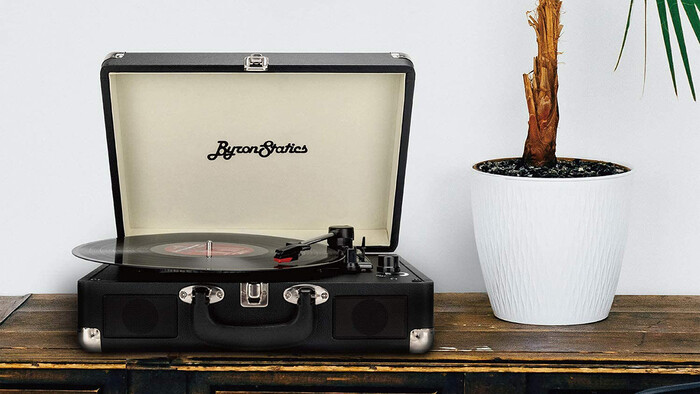 It's time to bring back the good old days with this updated version of an old favorite, so he can dance with Grandma just like they used to. This portable turntable is made to resemble a wooden suitcase for optimal portability. It can play vinyl records.
26. Weighted Blanket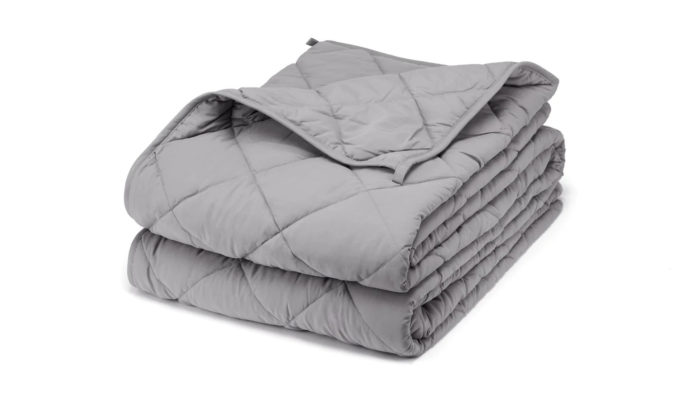 Weighted blankets are ideal Christmas gifts for Grandpa who experience anxiety while trying to sleep every time and those who enjoy feeling heavy yet "sleep hot." He can feel the comfort of being heavy without getting too hot when using a weighted blanket.
27. Book of the Month Club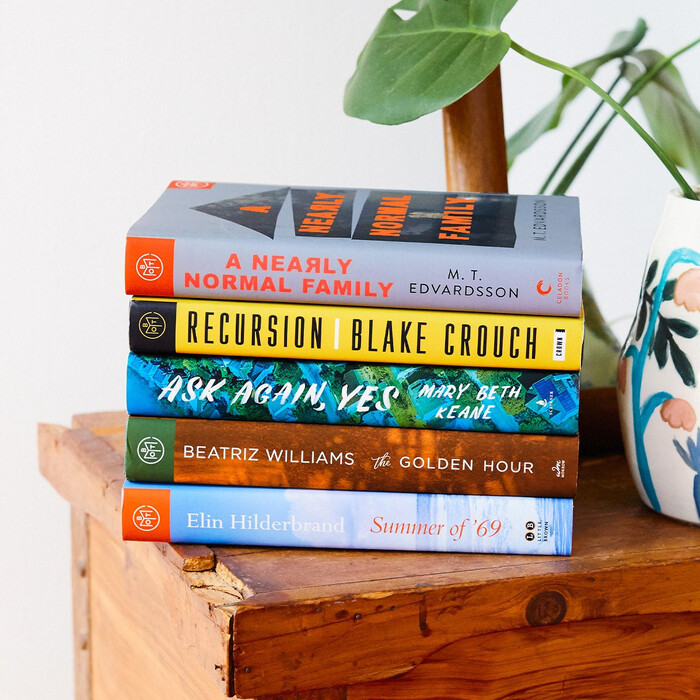 A book subscription is among the greatest gifts you can offer a bibliophile. He will be presented with five excellent readings each month; he'll choose one and send it to him. Early releases, novel viewpoints, and debut authors are prioritized when selecting books. If he falls behind, he can skip a month or carry over credits to the following month.
28. Cozy Robe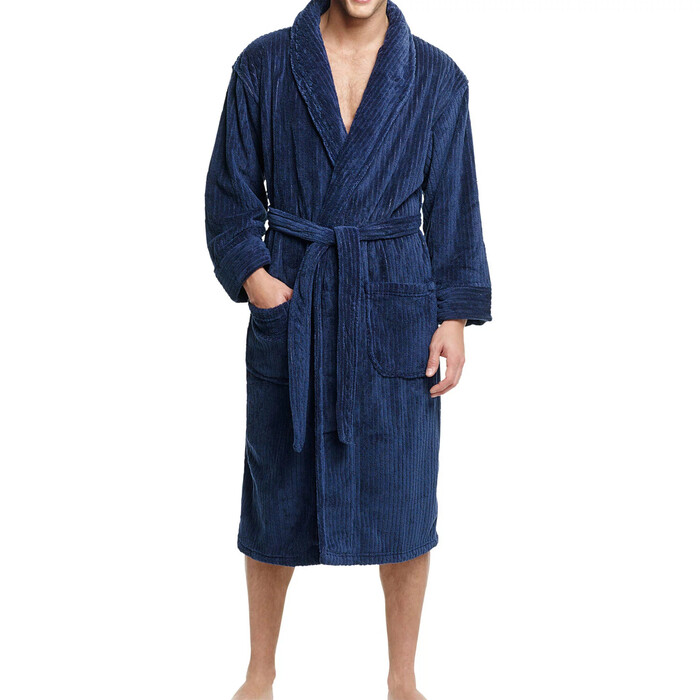 With its ultrasoft cotton flannel and toasty-warm sherpa fleece inside, this comfy robe makes it simple to choose Christmas gifts for Grandpa. It instantly warms up chilly mornings. He needs a fabulous armchair, a cigar, and some whiskey right now.
29. Birthstone Ring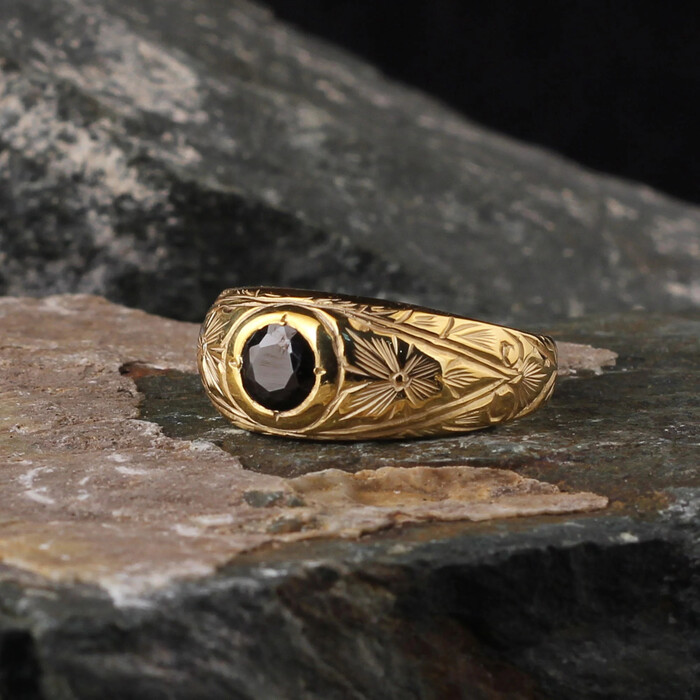 For Grandpa, who appreciates a little sparkle, birthstone rings produced for children or grandchildren are a traditional gift. Some rings have engraving space and can accommodate up to six different stones.
>>> Recommend Reading: 44 Newest Christmas Gifts For Boyfriend Will Burn His Heart
Awesome Gifts for Grandpa from Grandkids
30. Gift Basket with Family Photos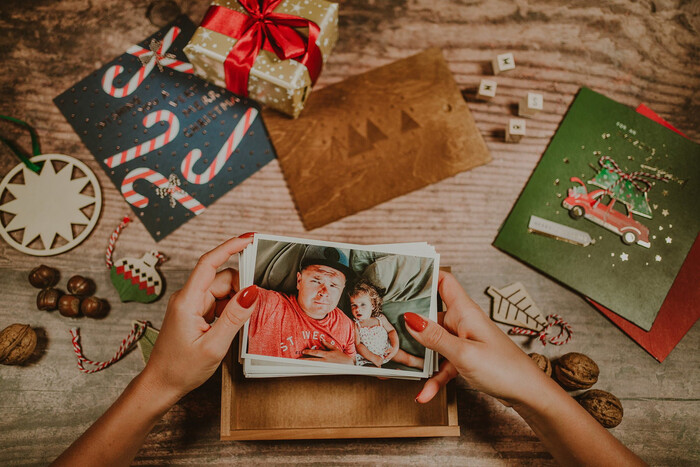 When it comes to families, the great way to create the best gift baskets is to make a family album (such as images, quotations, and inside jokes that only the family members know). Every time your grandpa sees this gift from kids, just like the first time he did, he'll know how much you love him!
31. Pet Basket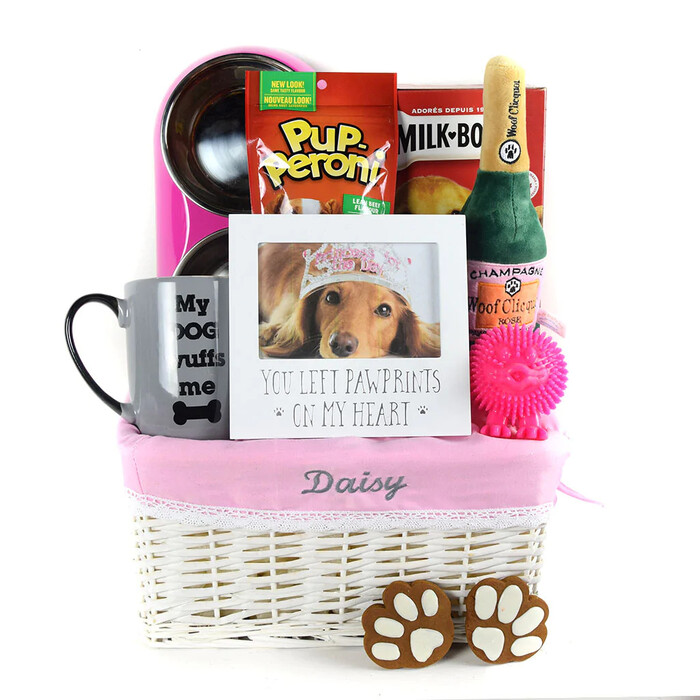 Is your grandpa a huge animal lover? That pet is frequently his pride and pleasure. You'd be surprised at how delighted someone may be by purchasing a present for the animal rather than the owner. Pet supplies can be expensive, and many seniors have limited financial resources. So, as an adorable Christmas gift idea for Grandpa, give him a basket of pets.
32. Collection of Socks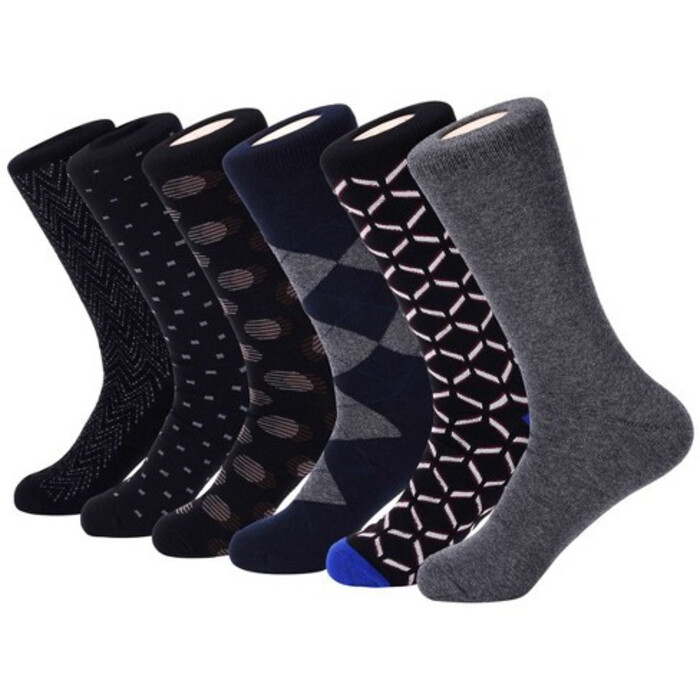 What about Christmas gifts for Grandpa that blend style and utility? An elderly person's feet can stay warm, and fall prevention can be achieved by wearing gripper socks with rubber grips on the bottom. For both men and women, various color options and styles are available.
33. "Best Grandpa in the World" Cap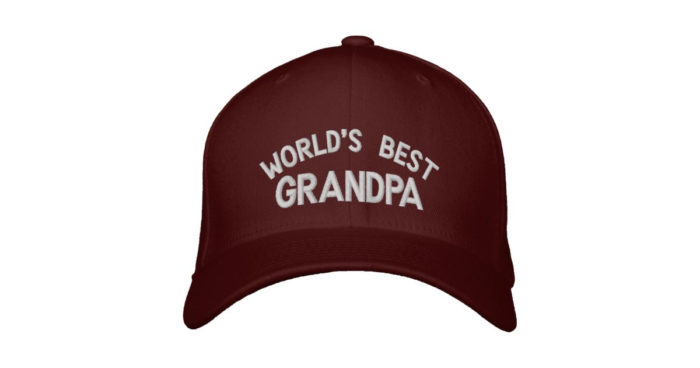 You can't go wrong with these caps as sentimental Christmas gifts for Grandpa. Do we mean that no one likes hearing that they are the best or your favorite person?
34. Snack Box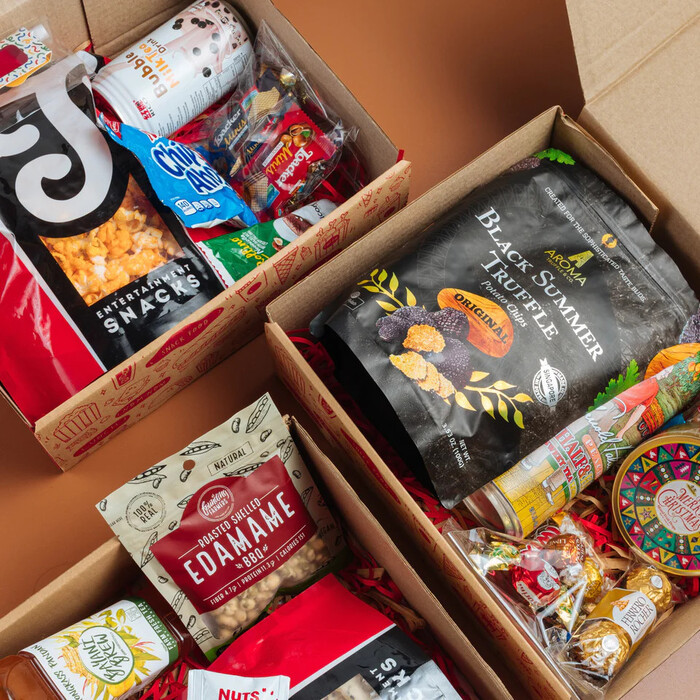 The most incredible food collection is contained in this box! It offers a variety of nibbles, including crackers, cookies, candies, candy, and sweet, savory, and salty options. This snack box is perfect for any event, like an afternoon of board games, a day of fun, a business trip, or a trip.
35. Christmas Treats Gift Basket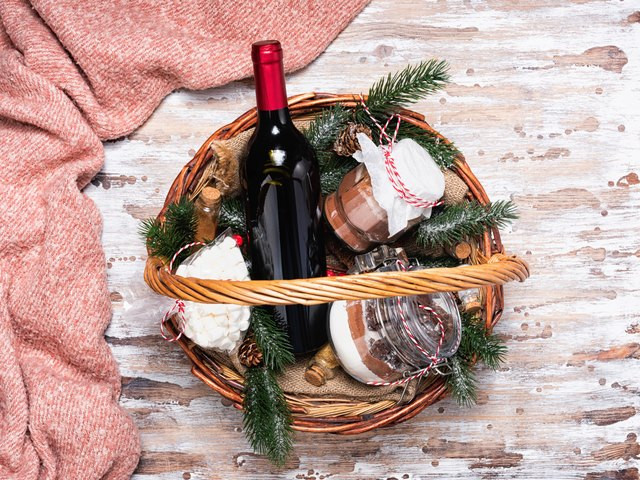 A classic gift basket filled with a bottle of red wine, mulling spices, sweet oranges, pastries made with cinnamon, and a variety of other Christmas-themed items popular in your area is one fashionable Christmas gift basket concept you might choose.
36. Herb Garden Seed Kit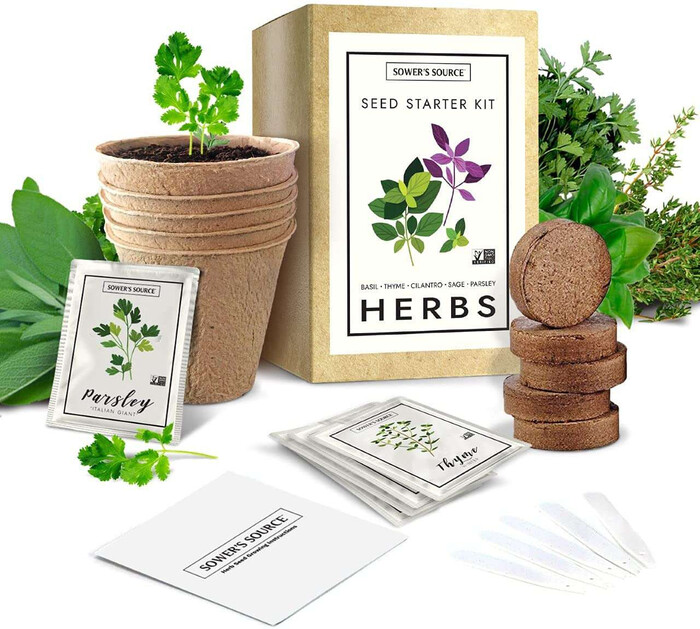 If you believe Grandpa would enjoy gardening or herb gardens, these would be excellent Christmas gifts for Grandpa. It might also be a bonding activity for the two of you that he can perform with his granddad.
37. T-Shirt Gift Basket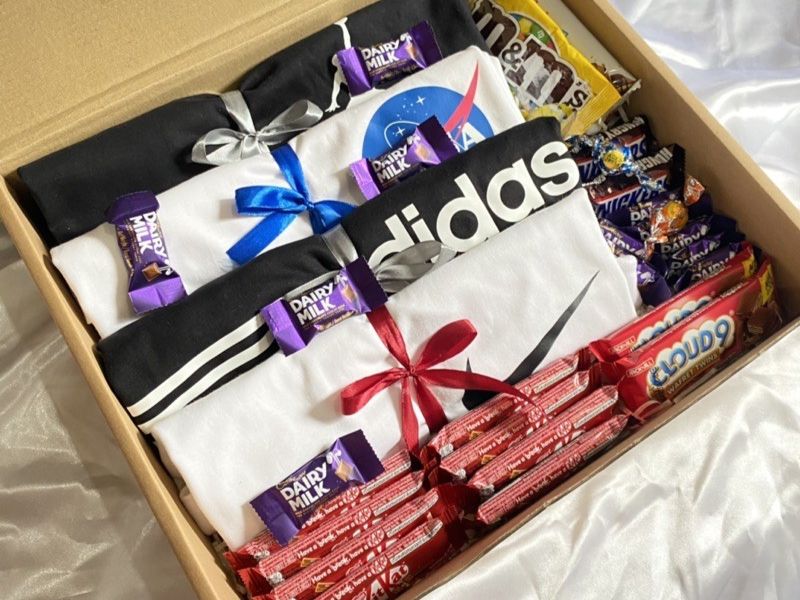 If you're looking for a thoughtful yet inexpensive Christmas gift for Grandpa, this shirt gift basket is a great option.
This T-shirt basket is perfect for the happy grandpa stepping into his new professional position. Give Grandpa the gift of a good laugh by giving him this clever T-shirt proclaiming his awesomeness.
If Grandpa has a lot of grandkids, he'll love this thoughtful gift. It includes personalized shirts, so he can add the names of his grandchildren and any that come later.
38. Vacuum Robot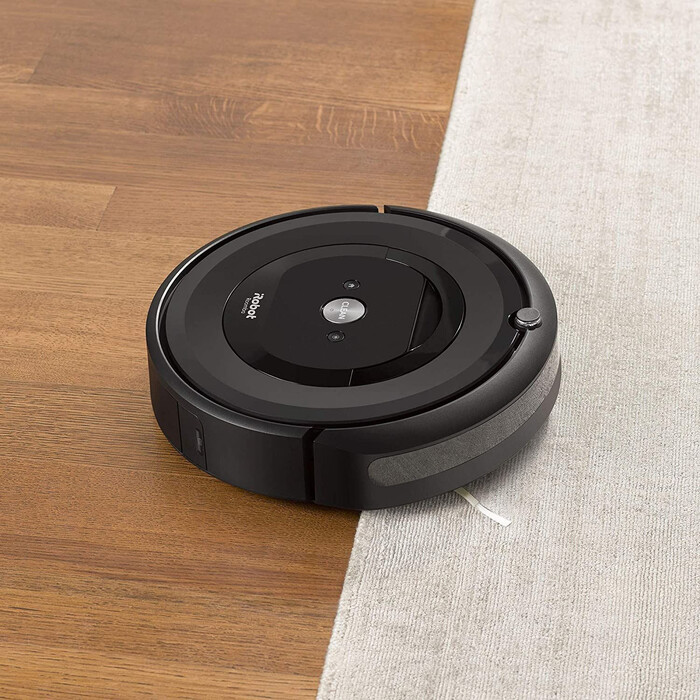 One of the best Christmas gifts for grandpa is a robot vacuum, which will be helpful for anyone who dislikes cleaning.
Although it isn't as effective as a standard vacuum or a regular broom and mop, it can pick up crumbs, pet hair, or dust from your floor. However, a robot vacuum is fantastic for light cleaning between deep cleanings.
This will reduce your grandpa's workload and give him more downtime to watch movies with the whole family all day.
39. Adler Slippers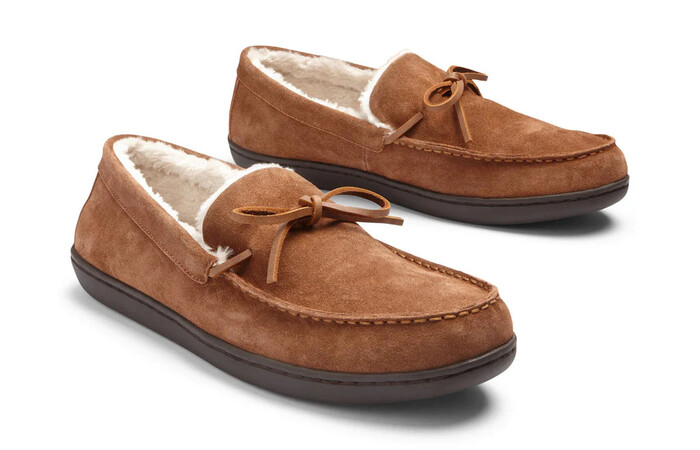 Grandpas don't always take care of themselves well. In fact, rather than choosing something genuinely comfy, Gramps is probably more likely to choose something "useful" off the clearance rack at the discount shoe store when he needs a new pair of slippers. So why not treat your beloved granddad a little if he needs a new pair of slippers?
40. Magnetic Wristband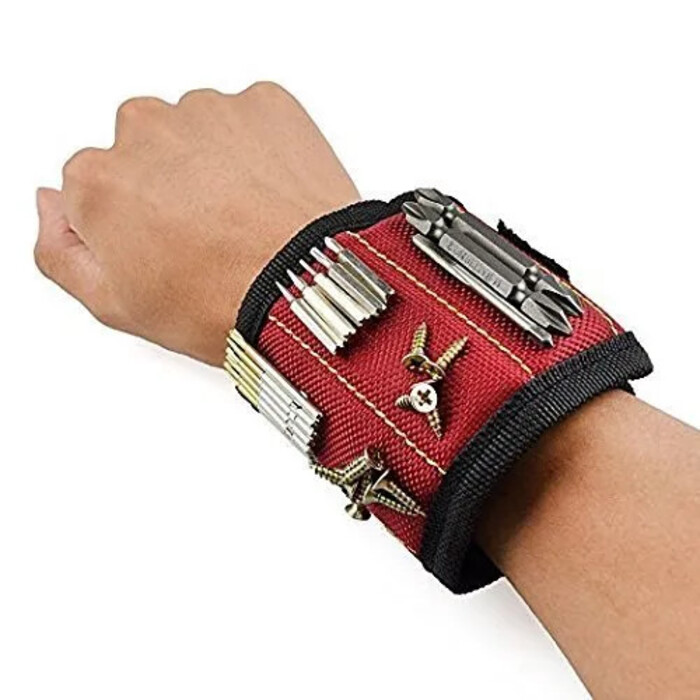 Do you want to find practical Christmas gifts for Grandpa? Give the gadget he doesn't even know he needs to the handy granddad who will fix things around the house to demonstrate his affection.
He can easily have all the screws, nails, washers, and bolts he needs at his fingertips by fastening the bracelet to his wrist. He won't have to worry about misplacing them, dropping them, or having them roll away.
41. Rememory Game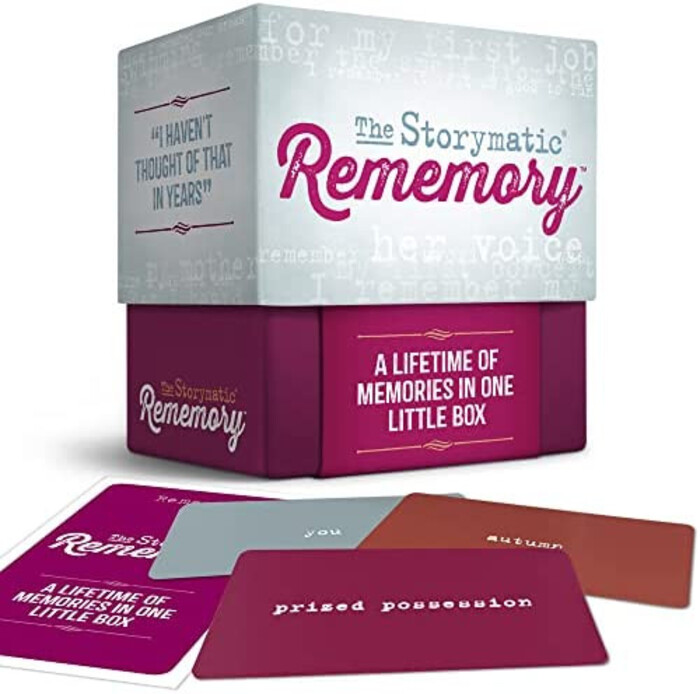 Sometimes all Grandpa truly wants is a chance to relax and reminisce with everyone. So play Memory Game at the next family gathering to give him the ideal justification.
With the help of prompts in this straightforward card game, players are encouraged to recall and discuss some of their fondest childhood memories. Whoever plays this game will always find new memories that will make them feel closer to each other.
42. Neck Massager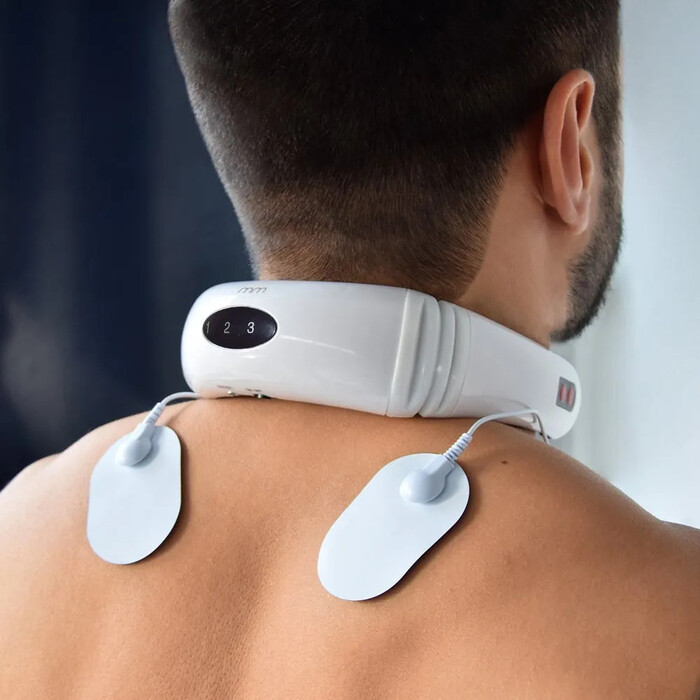 Most grandpas wouldn't turn down a great neck massager. The utility of this machine will help your grandpa's neck have time to relax. He'll love your meaningful Christmas gifts for Grandpa.
43. Zoom Tube Monocular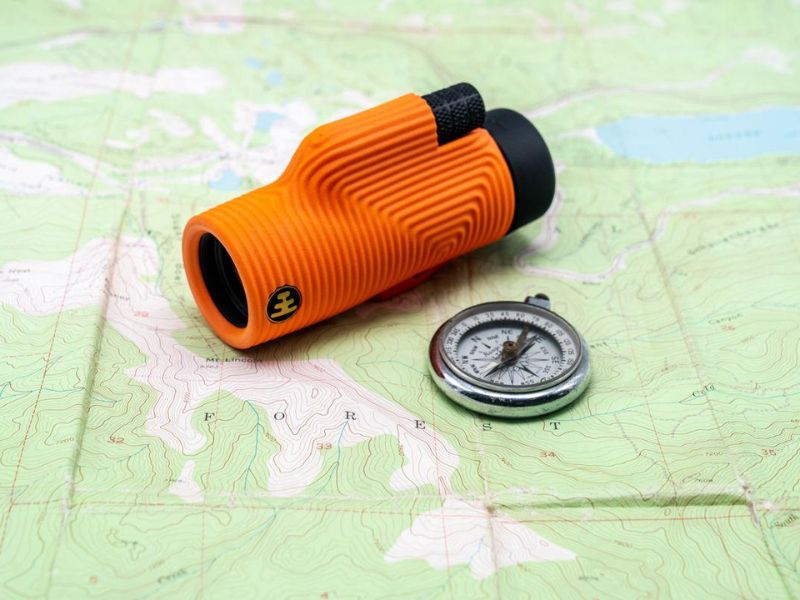 The Nocs Zoom Tube Monocular is an easy, convenient gadget to assist grandfathers in enjoying the outdoors. This compact monocular has a wide field of view, shock-absorbing housing, and scratch-resistant lenses, and it is both water- and fog-proof. You can take higher-quality visuals of the outdoors with it because it can be put on a tripod or used with a smartphone.
44. StarSense Explorer Smartphone  App-Enabled Telescope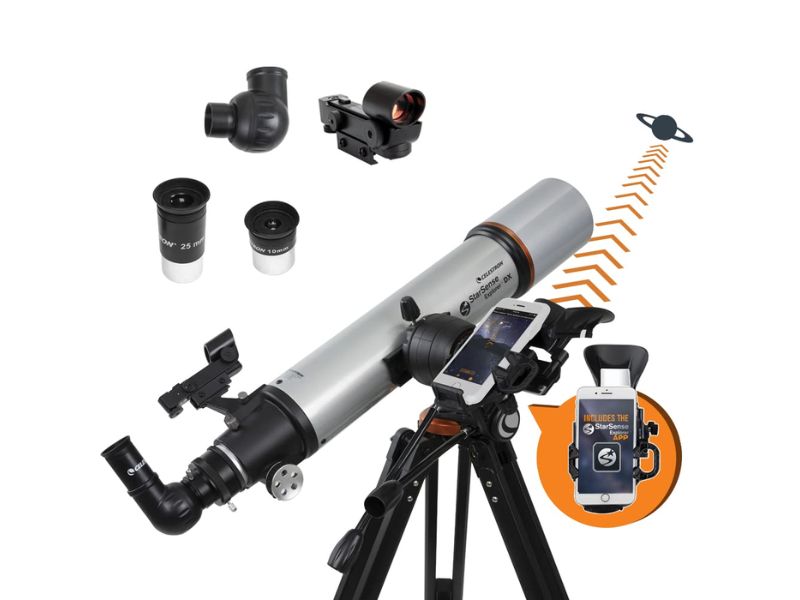 If your grandfathers have always been curious or have been talking about starting a new habit, the Celestron StarSenseExplorer telescope is a great choice. Because the telescope is integrated with the app, Grandpa doesn't have to do extra homework to find out which stars and planets he can see on any night.
>>> You can also read the following:
In conclusion, the best Christmas gifts for Grandpa are to serve as mementos of the precious moments the grandchild and the sentimental grandpa share. We think you can choose a meaningful present from our options, and you'll enjoy seeing his face light up when he receives it. Merry Xmas from Oh Canvas!