It can be tough to come up with an ideal wedding gift for brother. Give them something that represents a special moment in your relationship, whether it's something sentimental like customized picture frames or cufflinks. We're here to assist you in your quest to become the best brother possible. Oh Canvas has done all the heavy lifting for you and puts together a terrific list of wedding gift ideas for you to peruse before the big day.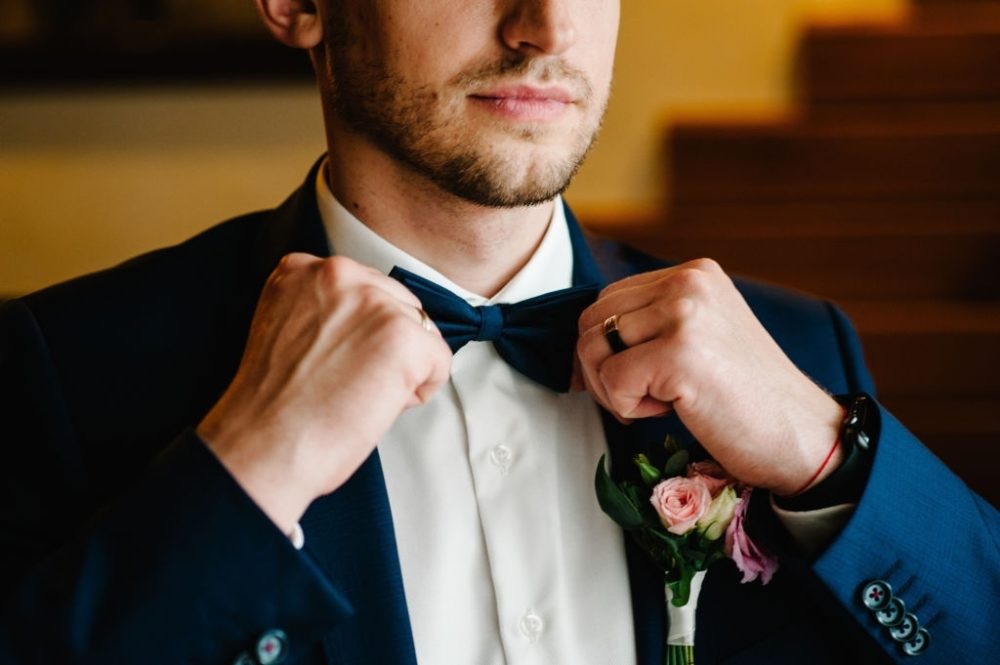 25+ Heartfelt Wedding Gift For Brother Ideas
1.  Blake Valet Tray With Cuff
With this handy catchall, he'll always have a place to store his belongings. The pebbled vegan leather valet tray is a classic wedding gift for brother that can hold all of his cufflinks, watches, and other accessories. Don't forget to add a custom message before you complete your purchase.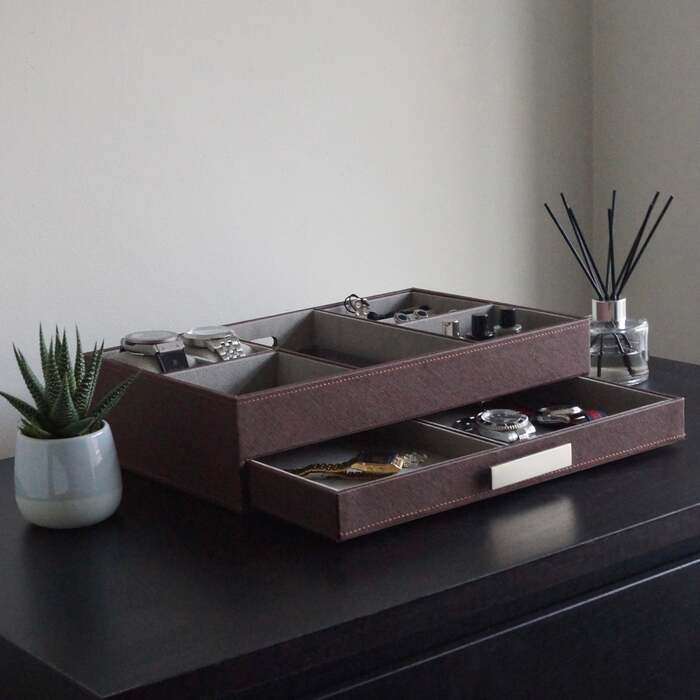 2. Globe Decanter
What's the ideal wedding gift for brother? There's no better choice than this stunning globe decanter. A glass decanter with a global map carved on it sits on a wooden base.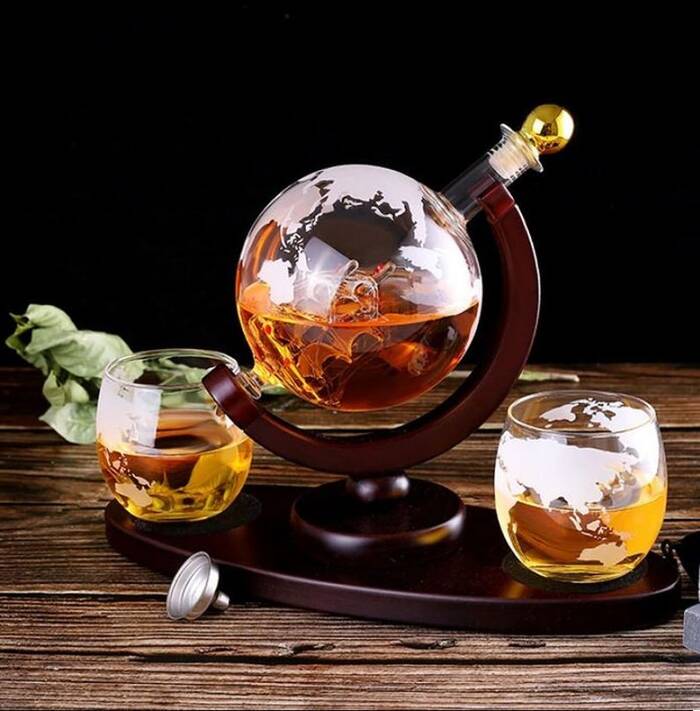 3. Personalized Wedding Canvas Print
What could be better than a work of art that can capture the beautiful moment between your brother and his beloved? Using his favorite image, we can create a vibrant canvas for him to enjoy. To create a unique wedding gift, you can have this piece customized with his name and wedding anniversary.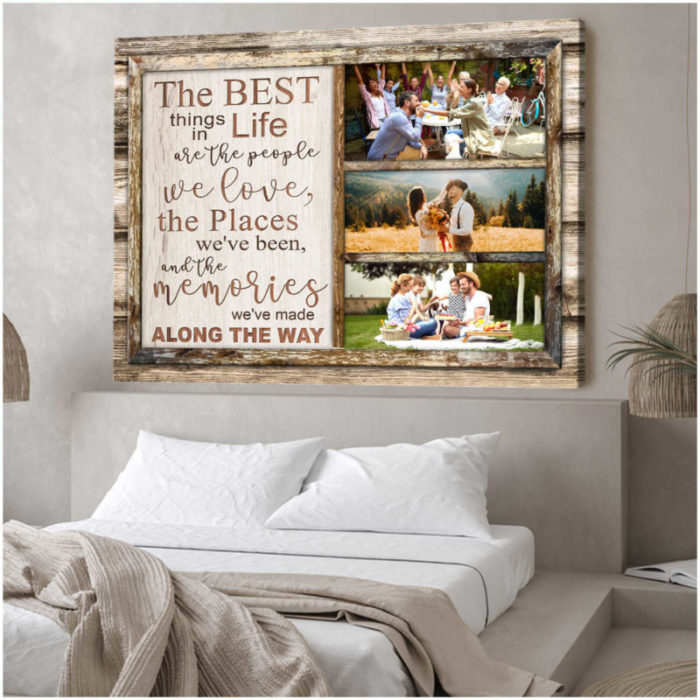 4. Cocktail Shaker Set
When he's on vacation, does your brother like to sip on fine cocktails? Is this shaker set what he's been looking for? You can also include his favorite gin bottle so that he can begin practicing his newfound cocktail-making abilities. It's hard to think of a better wedding gift for brother than this.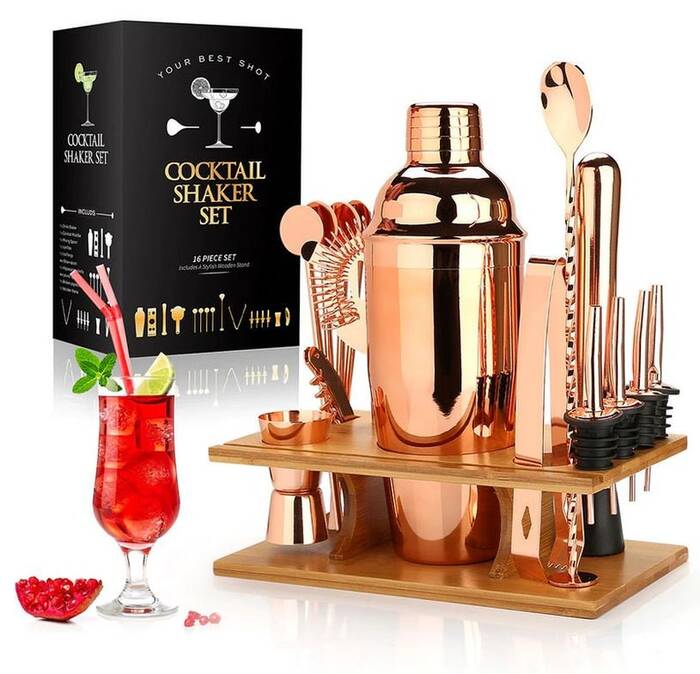 5. Wireless Headphones
The next time your brother takes a plane or train, you can bet he'll be thanking you profusely. It doesn't matter if he's on a business trip or just relaxing at home, he'll be able to block out the noises of the outside world.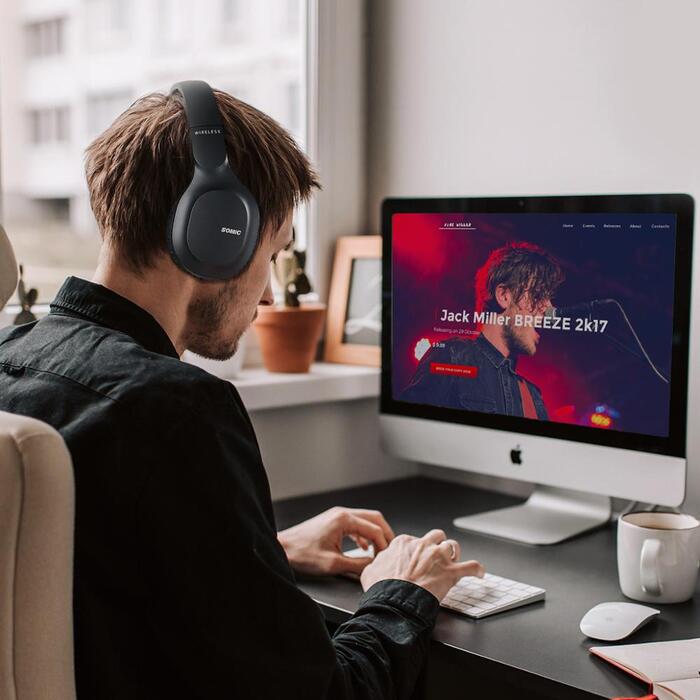 6. Brother Mugs
Why not give a "Mr. and Mrs." gift to a newlywed couple on their wedding day? To remind them to take advantage of their newlywed status, how about these humorous matching mugs? Getting the mugs in their preferred colors will make it much more special.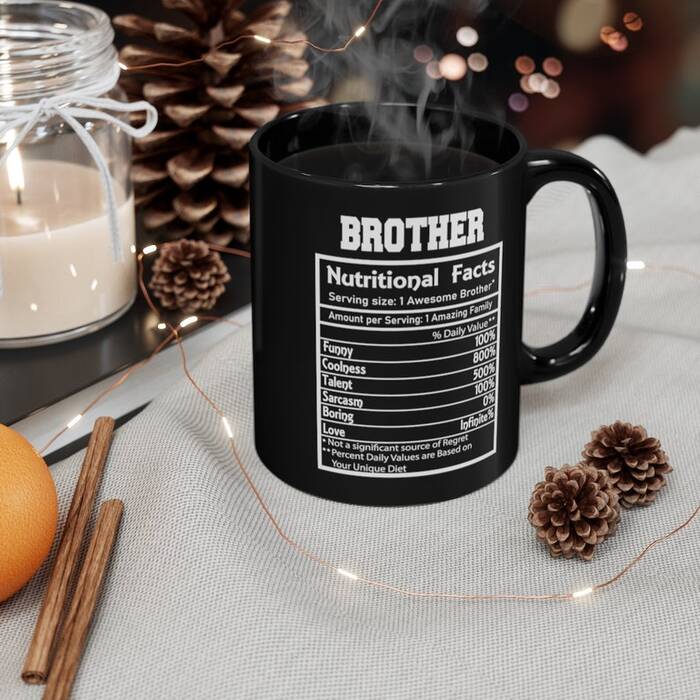 7. Engraved Wallet Insert
A small, lightweight piece of metal the size of a credit card has a sentiment that's suitable for your love, and it's small enough for him to carry it with him wherever.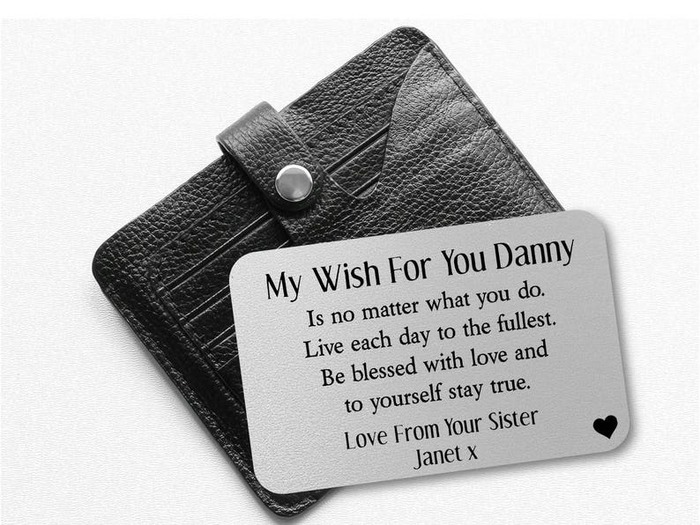 8. A Personalized Poker Set
If he's been talking about sharpening his card-playing skills, get him a personalized poker set as a wedding gift for brother. He'll never have to look for cards, chips, or dice in the house again.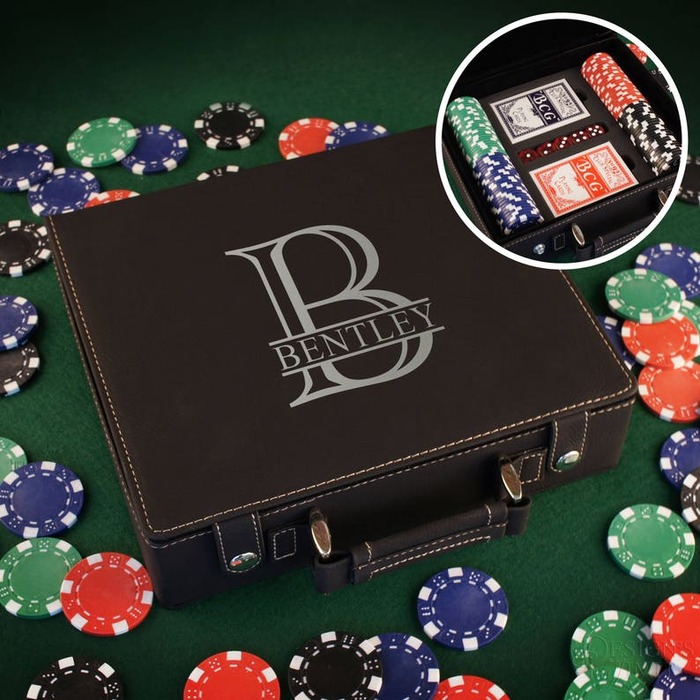 9. Bluetooth Speaker
This Sonos speaker is going to be a big hit with him. He'll be able to take his tunes with him to the beach, the backyard, and even on a hike thanks to the device's rugged, waterproof construction.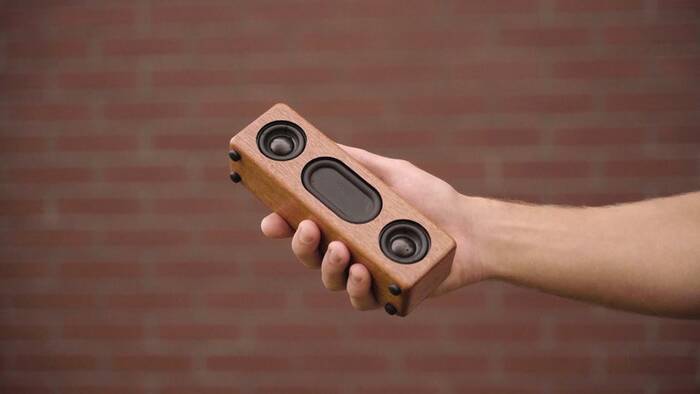 10. Whiskey Peaks Glass
These handblown glasses combine his love of the mountains with his passion for whisky. His next guys' night is guaranteed to be one to remember with these elevated topographic images of four worldwide mountains.
11. Personalized Key Chain
This multi-purpose key chain is a useful present for the brother who's always on the road. In addition to the bottle opener and compass, the key chain includes an engraving area where you may add his initials or the date of their marriage.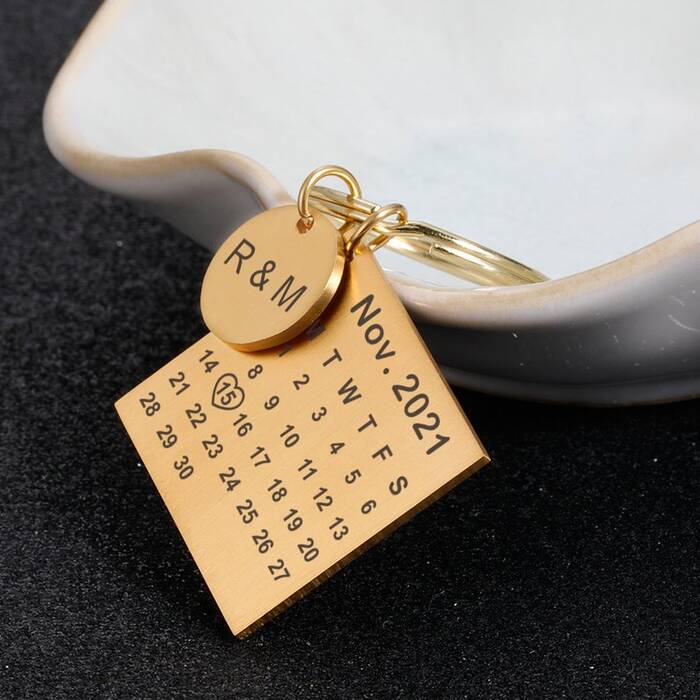 12. Personalized Beer Growlers
To keep your brother's favorite drink cool on the go, this stainless steel beer growler features an insulated, double-walled design. Personalize the front with his name, as well as his favorite childhood nicknames.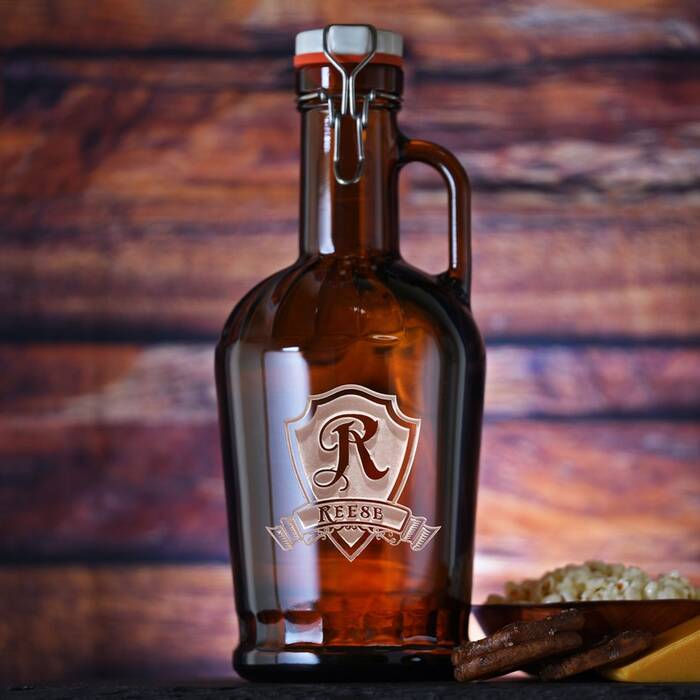 >>> Read more: Best 33+ Wedding Gifts for Groomsmen They'll Treasure
13. A sandwich Maker
Many people believe that breakfast is crucial to a healthy day. Of course, a full meal isn't always feasible. Buying a breakfast sandwich maker for the newlyweds as a wedding gift for brother will make their lives easier.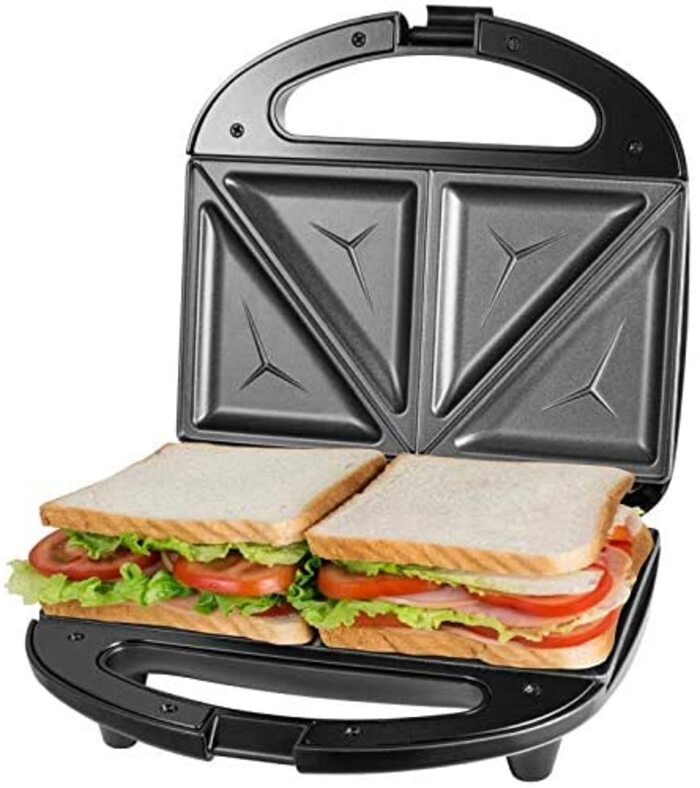 14. A Neck and Back Massager
Couples who are working often do not have the luxury of taking time off. If you know that your brother and his fiancee work long hours, you may want to consider giving them gifts that will help them unwind. Gifting a neck and back massager to the newlyweds is a wonderful way to help them relax and unwind.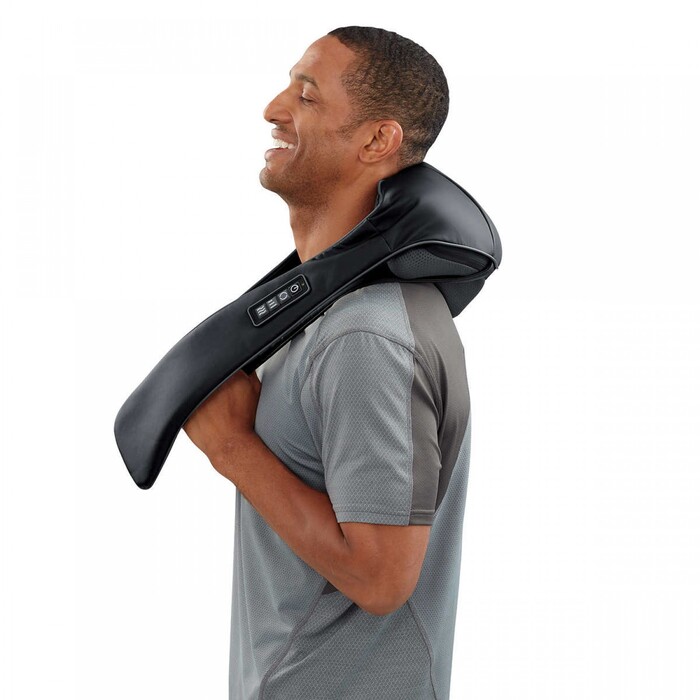 15. Beeropoly Beer Game
Is there ever a time when the happy couple enjoys a nice game of beer monopoly? Gifting Beeropoly to someone who enjoys hosting game nights is a great idea. In addition to providing a fun activity for the newlyweds, this game will serve as an excellent pretext for hosting guests following the ceremony.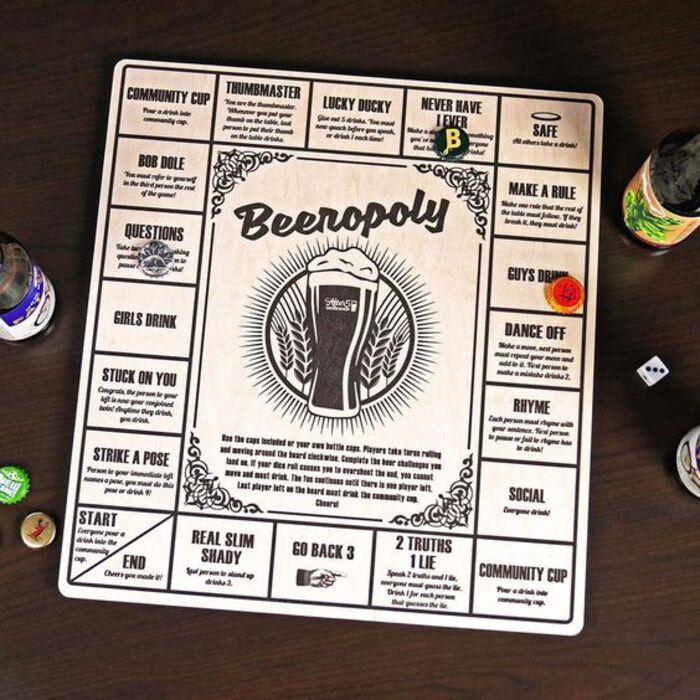 16. Personalized Song Lyrics Canvas
Many couples have specific songs that they associate with their love story, as previously said. It's a great idea to use a custom canvas with photographs and lyrics to help bring one of these songs to the forefront of your gift. You only have to choose the images and lyrics!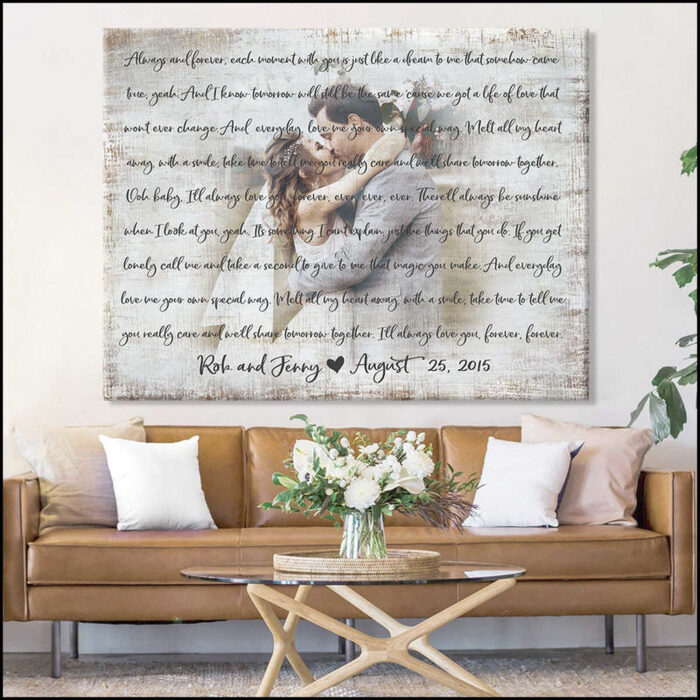 17. A Customized Wallet
If so, does your brother have a habit of forgetting things? Give him a customized wallet to help him kick the habit. The wallet's attention to detail and eye-catching design will make it impossible for him to lose. In addition, it is a reasonably priced gift that you can pick up on the fly.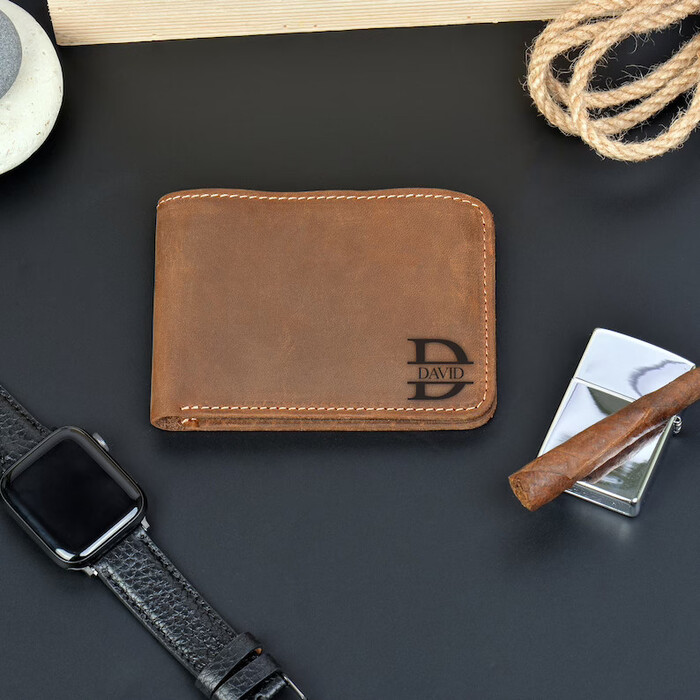 18. Wooden Beard Comb for Men
For quite some time, men's beards have been considered a fashion accessory. The modern man is aware that if he doesn't take proper care of his beard, it will become unkempt and unattractive. A beard comb made of wood is a thoughtful wedding gift for brother with a beard. To put it another way, he'll be able to start using it immediately.
19.  Wine The Cork States Wall Art
You may still locate a meaningful wedding gift for a brother who seems to have everything. Using wine corks to create art is a great option if you have no other ideas. This is a thoughtful gift for newlyweds who are considering relocating to a state other than their birthplace, as each state is represented by a different state.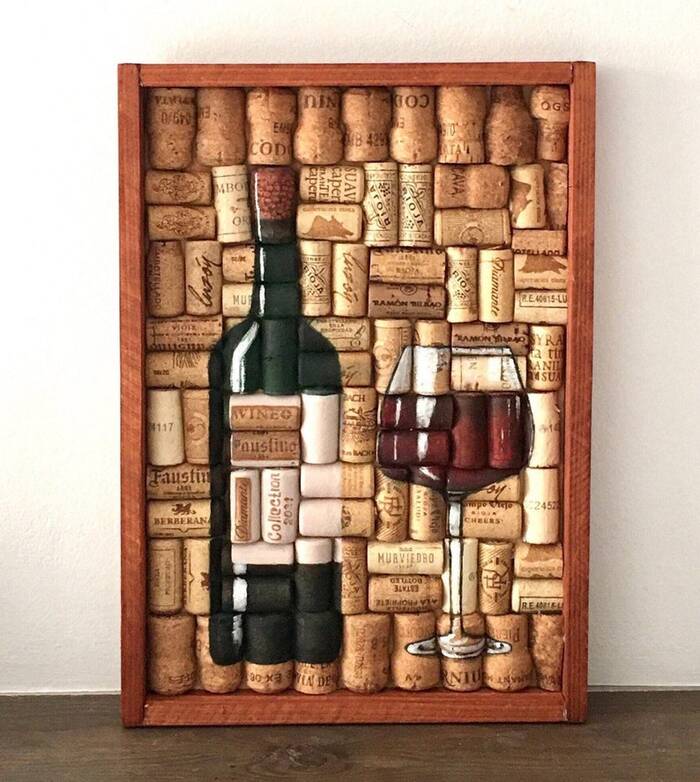 20. BBQ Tool Set
Hosting a party is a lot of fun, and presents that help makes it even better are always welcome. This hockey stick BBQ set is perfect for a hockey-loving family who also likes to have a cookout in the backyard. Unless he plans on using his grilling tools to play a game after dinner, your brother will have no excuse for charring the hamburgers into hockey pucks with these instruments.
21. Personalized Family Member Sign
After the wedding, the focus shifts to buying a house and establishing a family. Consider giving your brother and his wife a gift like a personalized family member signpost to help them remember this. This unique personalized wedding gift is sure to bring a smile to their face.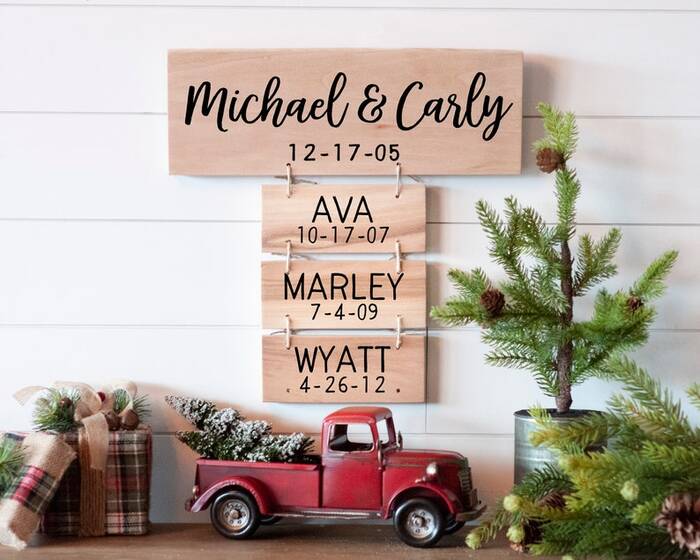 22. A Stone Drink Dispenser
For those men who can't get enough liquor, there are gifts that will allow them to drink to their heart's desire. Using this stone drink dispenser, your brother can have a drink with his friends or his significant other.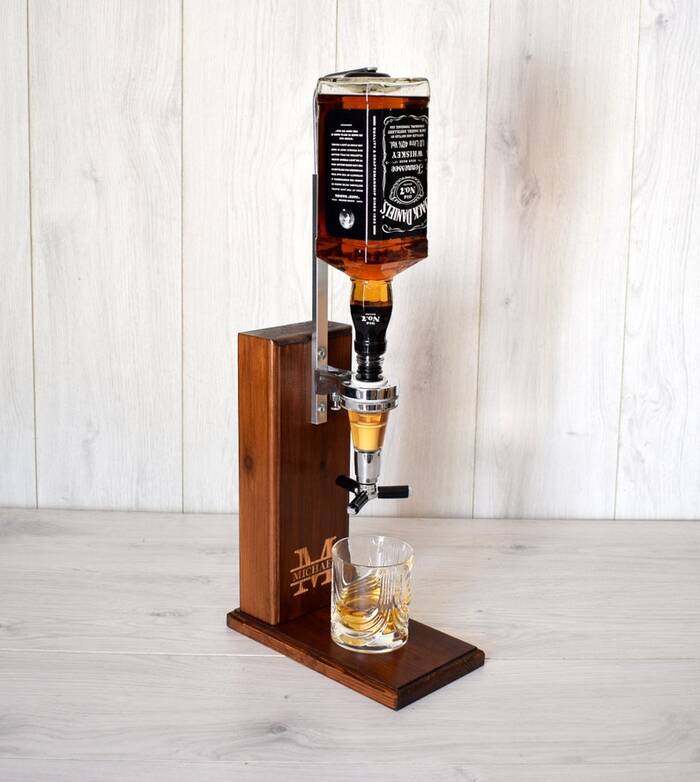 23. The Beard Kit
Your brother may be sporting a full beard. How about getting him a beard kit to help him improve his grooming skills? If your brother just started growing a beard, this is the perfect wedding gift for brother. It'll be a hit with him!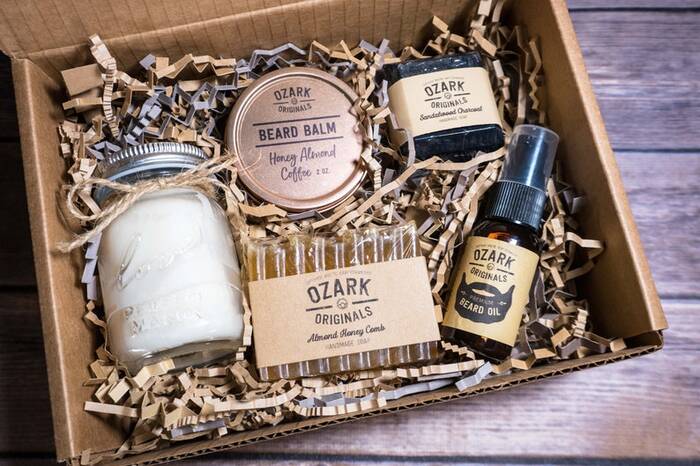 24. Personalized Docking Station
When a man receives a unique present from his favorite sibling, nothing can stop it. For the brother who's always on the go, this phone docking station is the perfect wedding gift. He'll be overjoyed to learn that he can simultaneously charge two phones and so never miss another call.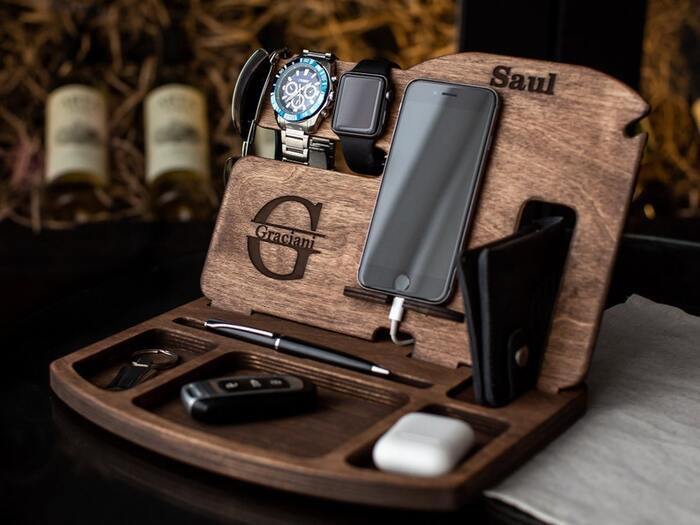 25. The Smart Garden
No matter whether he's already well-known for his gardening prowess or just can't wait to get started in a new house, this counter-top garden will make it a breeze for him to grow his own vegetables, fruits, and herbs! In addition to its minimalist design, automatic watering, and nutrient and oxygen concentrations, what's not to love?
Maybe you're interested: 
20+ Meaningful Wedding Gifts for Brother
26. Adventure Tours
You should also think about giving him a vacation after the wedding as a gift. It could be a short trip to a new city with his sweetheart. A fun excursion to a tourist attraction is another option. He will be overjoyed to receive this gift from you.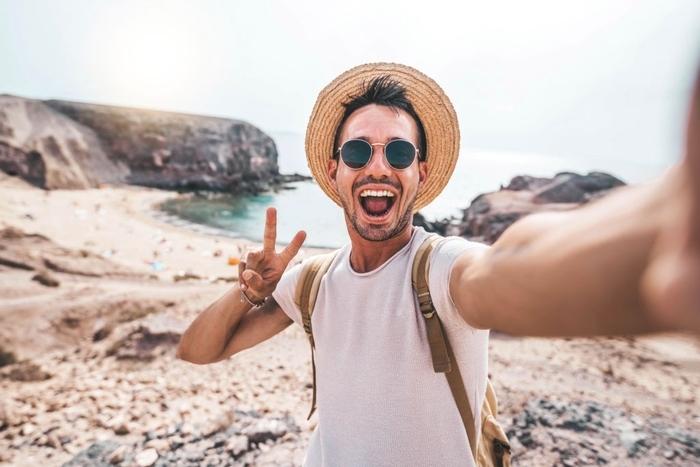 27. Couples' Truth or Dare
You can bet that when he opens this funny gift for the groom, he'll get a good laugh out of some risqué jokes made about him. With a series of questions, prompts, and challenges, it'll spice up their relationship a bit, like a card game version of Truth or Dare.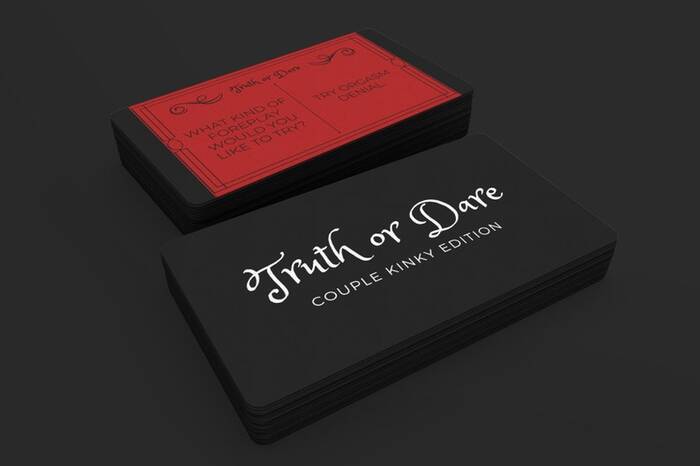 28. Tree Picture Frame Wall Art
This tree picture frame stand allows the happy couple to display both sides of their family, which is one of the main goals of weddings. In all, there are six frames that can be hung in various ways to give the illusion that they are dangling from tree limbs.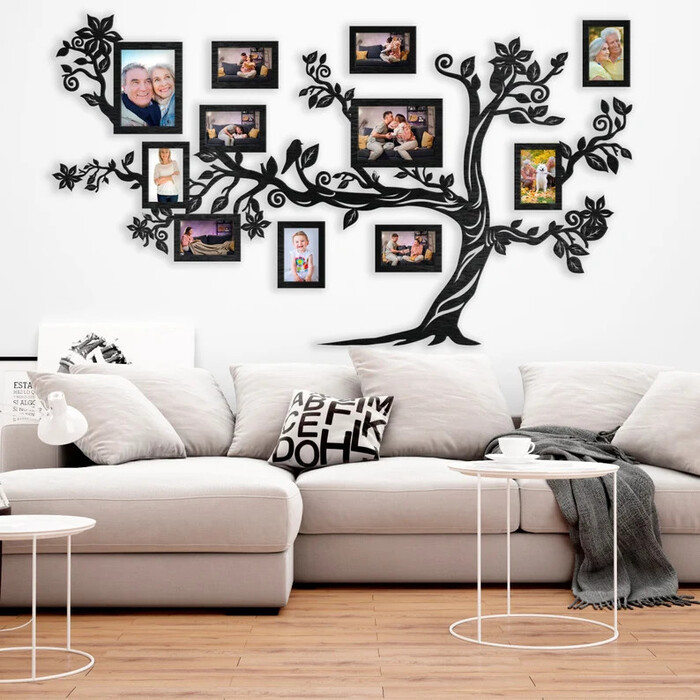 29. Brother Bracelet
A lot of men's jewelry has an understated aesthetic, and this bracelet is no exception. As he prepares for the next phase of his life, he will be able to carry your love with him wherever he goes.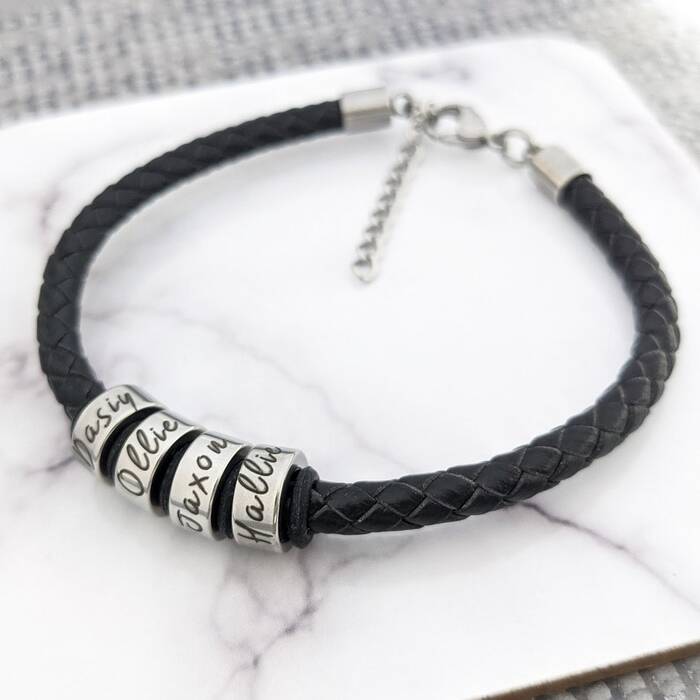 30. Engraved Pocket Watch
This pocket watch is just right for when a man or woman stands up for their brother as he walks down the aisle. If you're searching for a memorable wedding present, you cannot miss this pocket watch as a wedding gift for brother.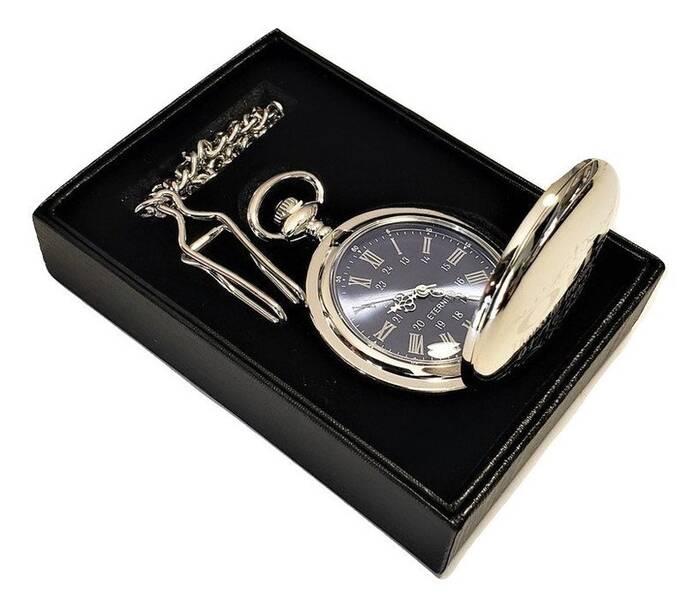 31. Wooden Shaving Kit
Even the roughest, heaviest lumberjack should be able to enjoy the scent of black pepper and ginseng in his bath. It's a masculine blend of scents that will help enhance his skin and hair in the background.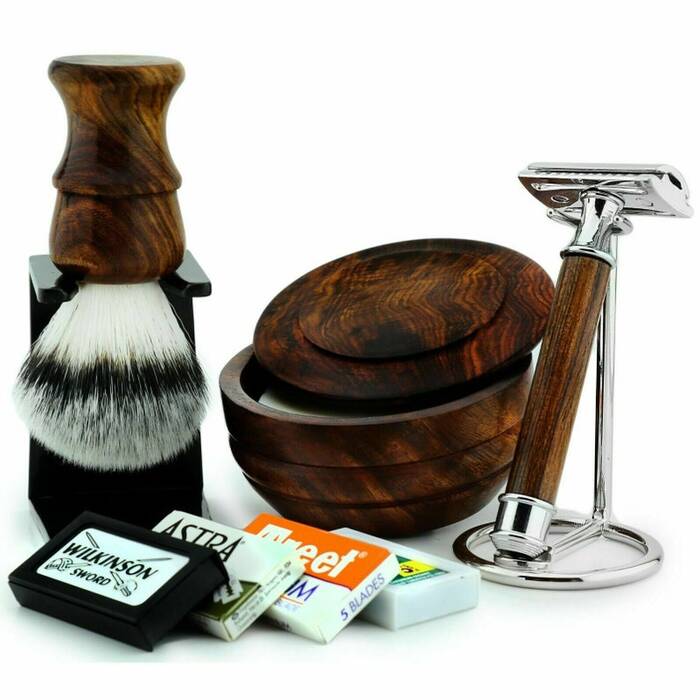 32. Personalized Black Flask
When it comes to drinking, this flask will come in handy for your brother's style of drinking on the go. Keep him in your thoughts, even if they're thousands of miles away. When he hears the bells, he can sneak a drink to boost his confidence.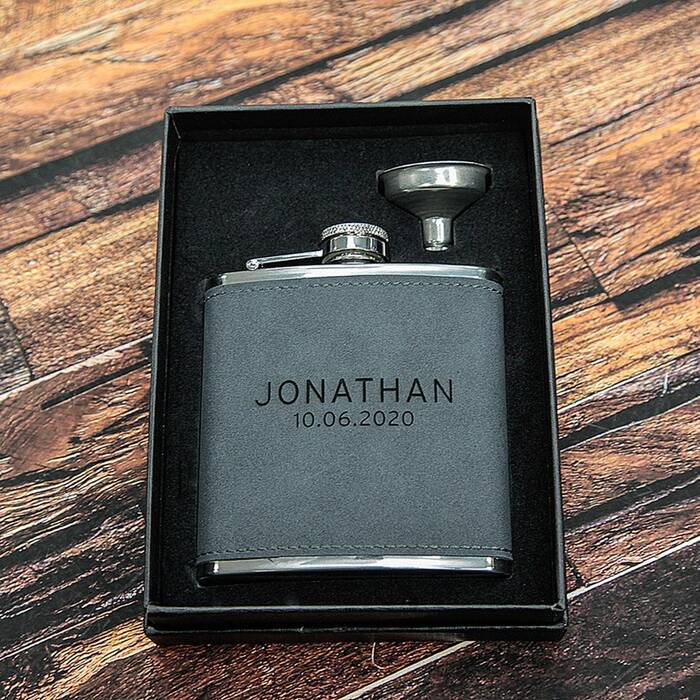 33. A Personalized Pocket Knife
This stainless steel pocket knife features a serrated knife, a corkscrew, a can opener, a box cutter, and a variety of other tools. You may engrave it with everything from his initials and wedding date to the latitude and longitude of his wedding place. It's both practical and sentimental at the same time.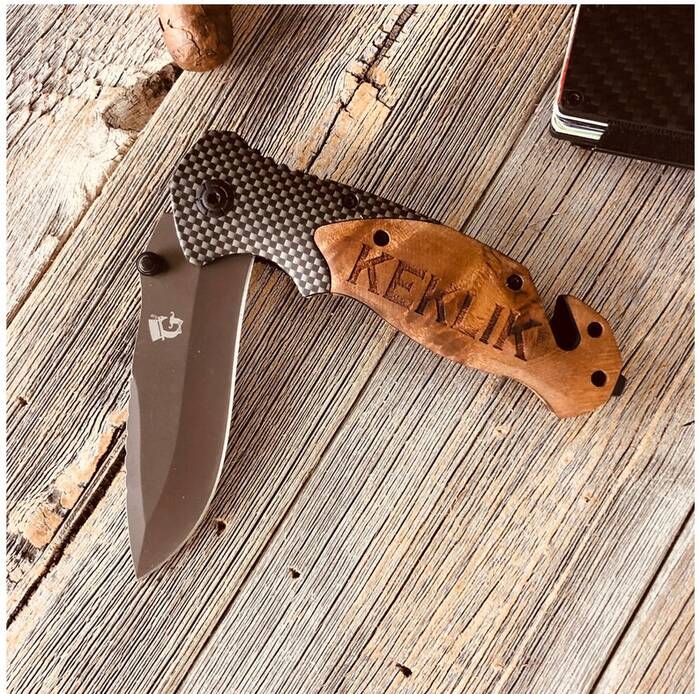 34. Wedding Date Engravable Cufflinks
He'll appreciate these emotional cufflinks forever because they include his wedding date. You can give this sterling silver set to him before his wedding so that he can wear it as he walks down the aisle.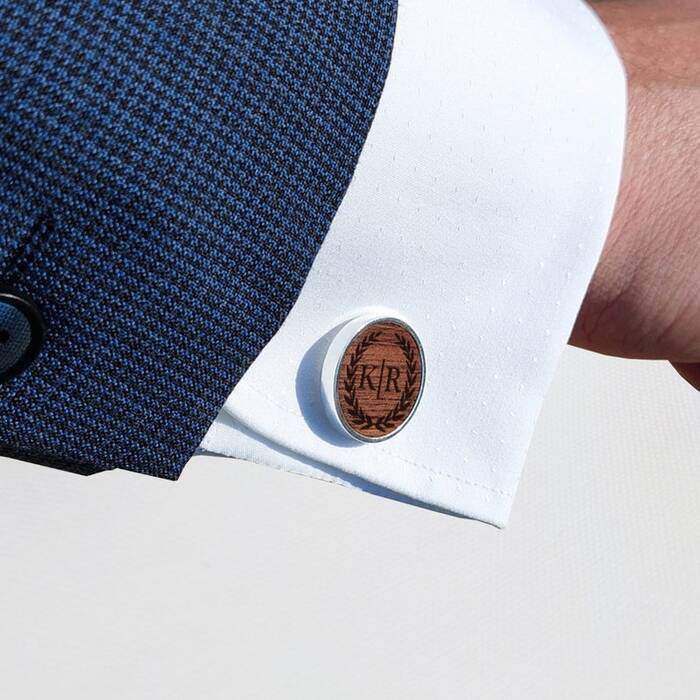 >>> Read more: 37+ Trendy Personalized Wedding Gifts For Guests In 2022
35. Gift Set of Hot Sauces
Do you have any ideas for a present for your brother? Give him a bottle of hot sauce that's all the rage. On the outside, the cap's futuristic geometric design and the clean packaging make it clear that this is something exceptional. If you're looking for something a little more substantial, eight, or perhaps a dozen, are available.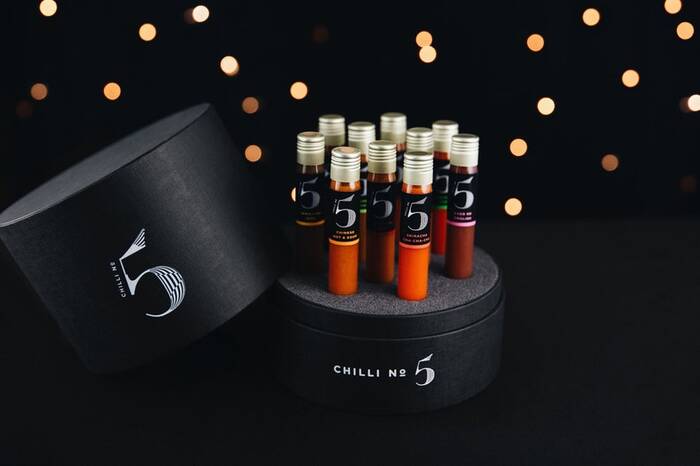 36. Amusing T-Shirt
Do you have trouble coming up with creative presents for your brother? On the one hand, it announces how amazing he really is, but on the other hand, it's hilarious.
37. Personalized Soft Pack Cooler
The fashionable soft cooler is an awesome wedding gift for brother. In addition to its outstanding temperature-maintenance capabilities, its large interior chamber can carry a full day's worth of food and beverages, and its premium, soft exterior makes it easy to transport.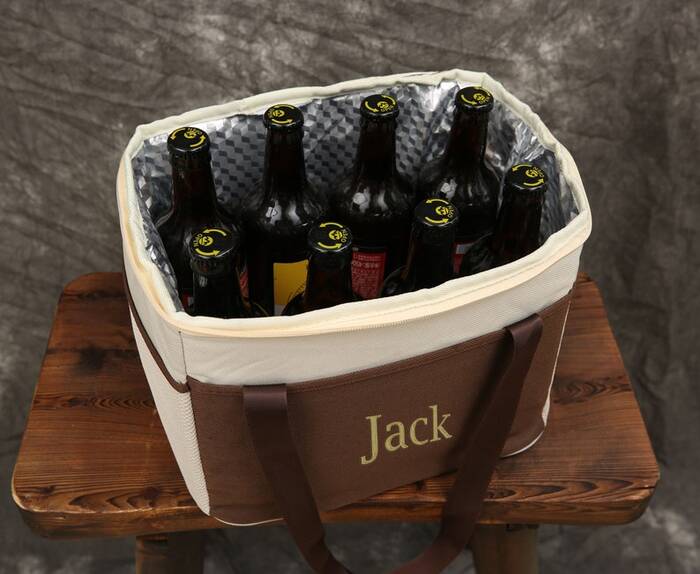 38. A Classic Aroma
Your brother will appreciate receiving this classic aroma as an amazing wedding gift for brother. For everyday wear, he'll enjoy it. It's a beautifully adaptable perfume.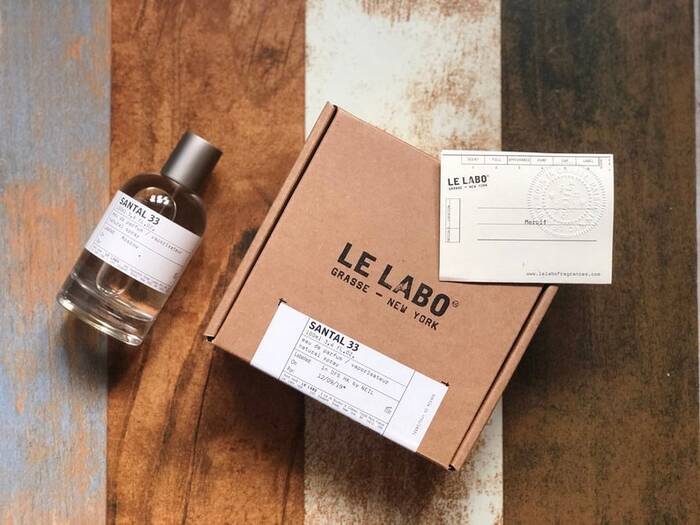 39. Attractive Cap
With a classic baseball cap embossed with white letters, you can be sure your brother will adore this gift. Red, white, black, and dark red are some of the other options.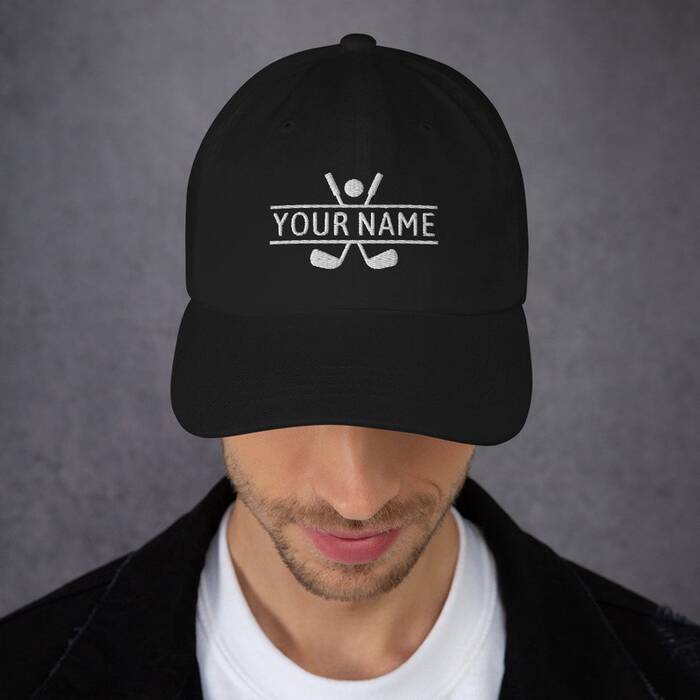 40. Hopper Backflip
You can thank him by giving him this waterproof cooler, which will keep his favorite drinks icy cold! You'll enjoy all-day comfort with the ergonomic shoulder straps, removable chest strap, and secure waist belt.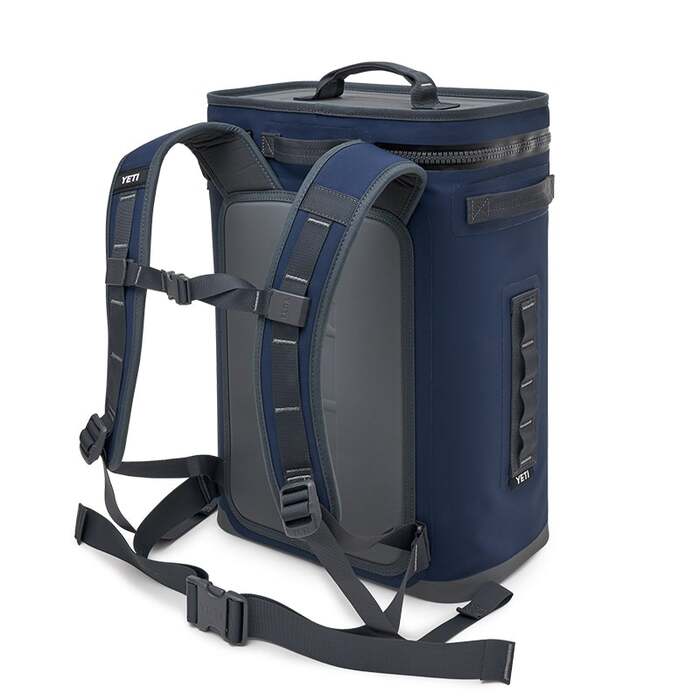 41. Cashmere Beanie
Giving your brother a stylish yet warm beanie for the wedding is a thoughtful gesture that will keep the cold winds at bay.
42. Toiletry Bag
Put this tough canvas toiletry bag on your list of gifts for brother on his wedding day. This handy bag, which comes in a variety of sizes and three stylish colors, makes a wonderful present.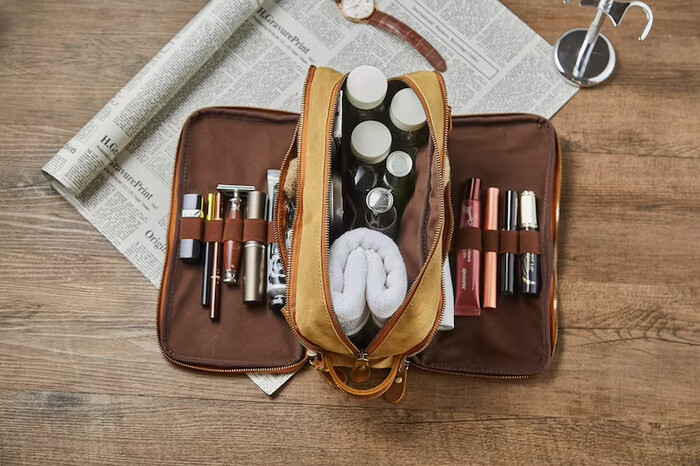 43. Personalized Leather Luggage Tag
The Modest but Mighty Leather Luggage Tag A gift for a brother, this leather luggage tag is small but powerful. There are three hues to choose from, including camel (the most popular), black (the second most popular), and dark brown (the third most popular).
44. Personalized Accessories Set
The appealing brown color of the full-grain leather used to make this iPhone cover gives it an air of class. This is a great option for a nice present for your brother-in-law that won't break the bank.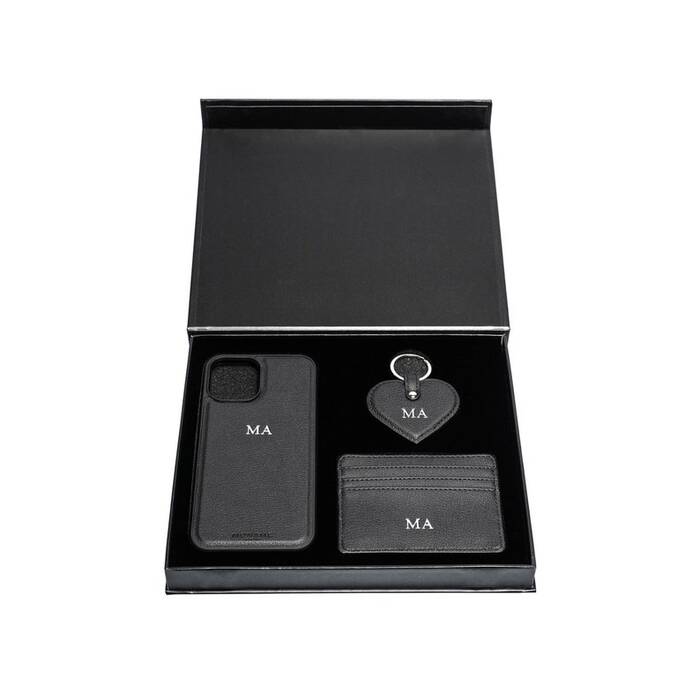 45. Personalized Multi-Tool
This tactical multi-tool is the best option if you're looking for a useful wedding gift for brother. A flashlight and a window breaker are just two of the many included items in this all-in-one toolkit. This is a must-have item for any aviation enthusiast, thanks to its aircraft-grade aluminum construction.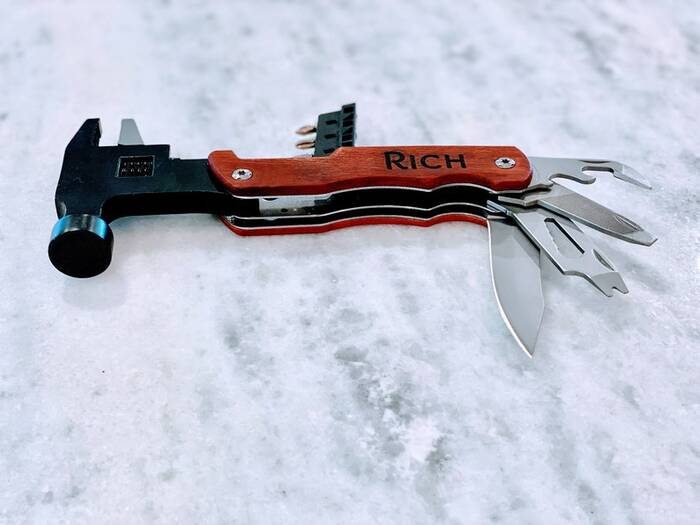 Now, choosing the best wedding gift for brother will not be a trouble for you. The gifts on this list are all one-of-a-kind and thoughtful, and they're sure to brighten his day and make him smile. Consider his preferred way of life and personality type when making your selection. Check out some of our sample prints to get an idea of the quality of the work we do here at Oh Canvas if you're interested in ordering custom prints. When we transform your photos and names into works of art, you'll be in awe of the findings.
Read more: