Finally, She said yes, and now it's time to choose the ideal personalized bride gifts for your lady. As we all know, finding an awesome gift for a bride may be a genuine challenge. But Ohcanvas has compiled a list of its favorite bride-to-be gifts to make your challenge easier. All of these bridal gift ideas are sure to be a hit, no matter what the occasion. Let's take the time and read over the 40 greatest personalized gifts for a bride.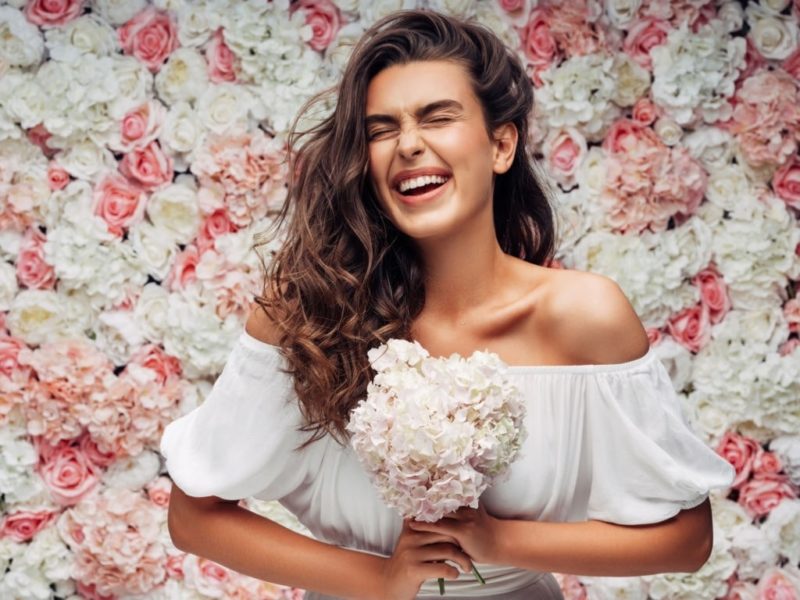 40 Best Personalized Bride Gifts Ideas From Groom
20+ Sweet Personalized Bride Gifts Ideas
1. Custom Song Record
This thoughtful maid of honor gift is perfect for the bride who has been a longtime friend of yours. These personalized gifts for bride will be the remembrance of your amazing love for her.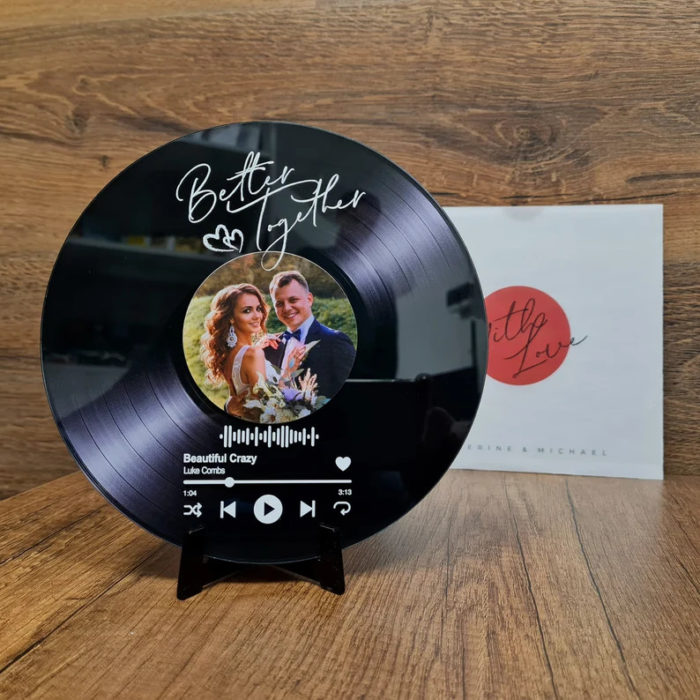 2. Personalized Mirror
Every girl needs a mirror in her life, regardless of her gender. So, as the sweetest personalized gifts, why not give her a customized mirror? The mirror you gave her will always be with her. Isn't it delightful?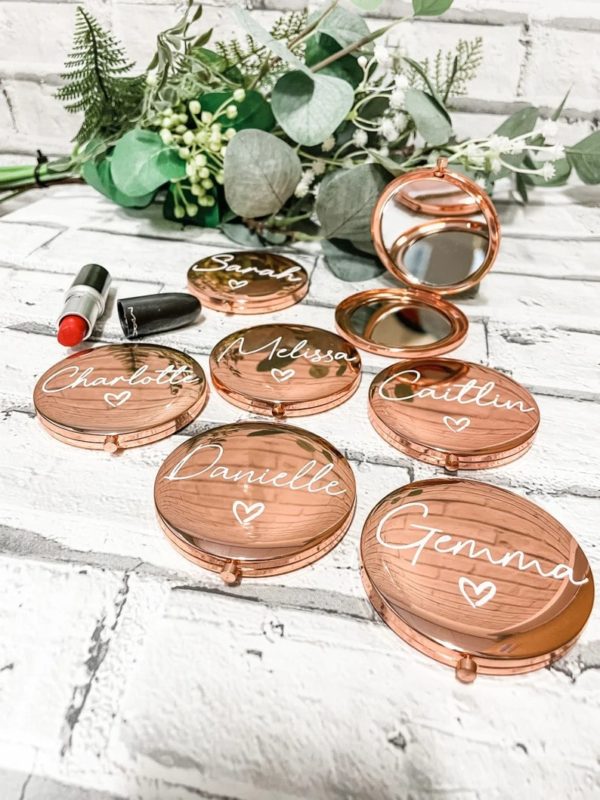 3. Personalized Anniversary Journal
Wedding gifts that keep on giving! Take a moment to show your fiancee how excited you are about the future. Your future celebrations of this memorable day will be captured in an anniversary book. Begin by completing a page on the day of your wedding!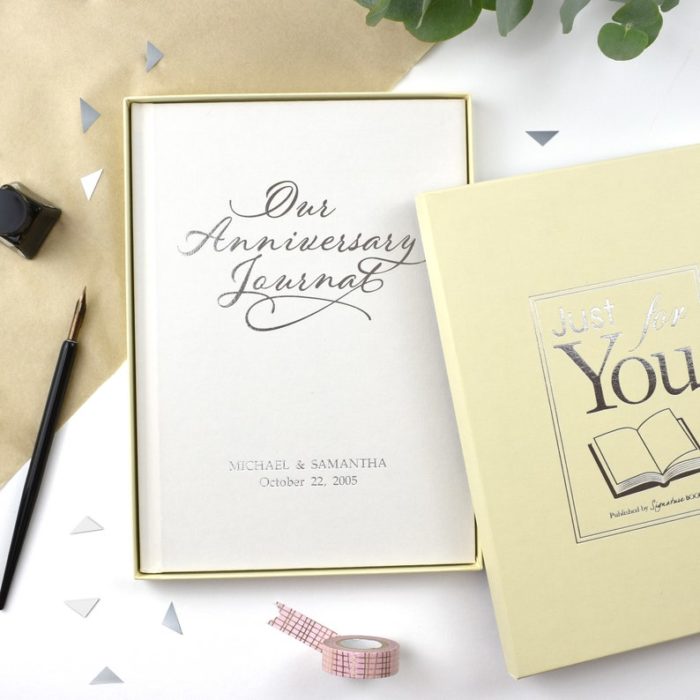 4. Custom Date Wedding Shoes
Steal her wedding shoes and add a personal touch. a small poem, a quote, or some lyrics. Turn a pair of high heels into a unique personalized gift for the bride. These personalized gifts for bride from you will certainly come as a pleasant surprise to her.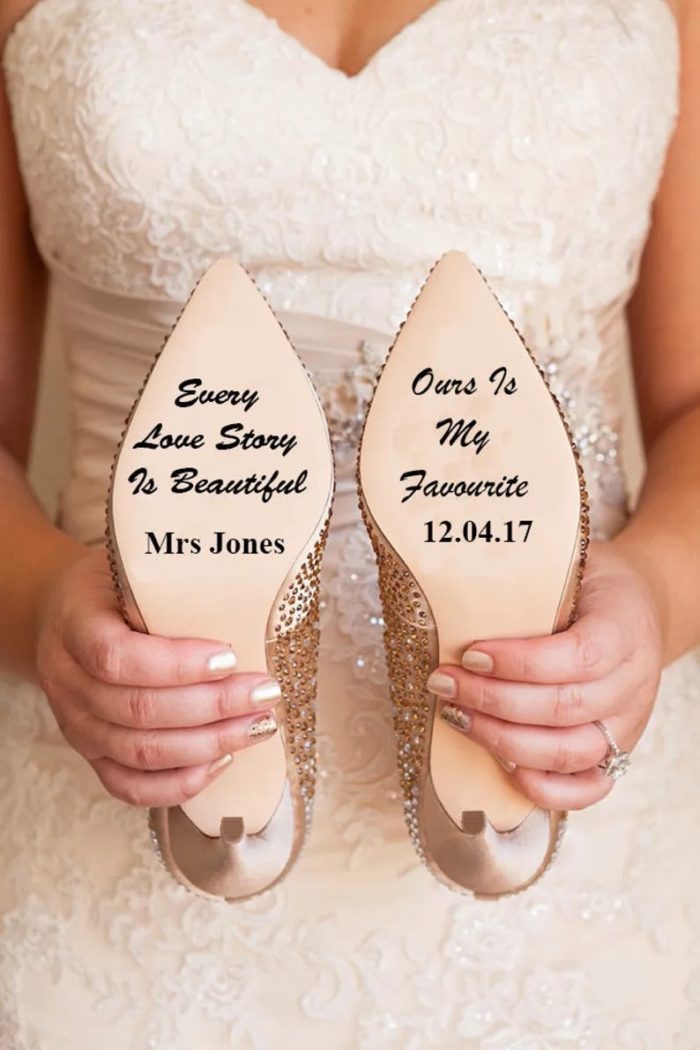 5. Personalized Pearl Necklace
Congratulations and best wishes are inscribed on these timeless pieces of bridal jewelry. Give them to your girl as personalized wedding gifts for her.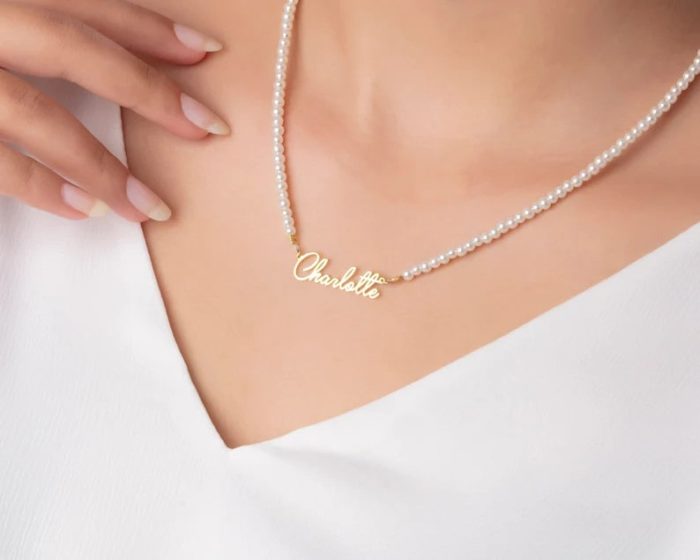 6. God Gave Me You Canvas Wall Art
Consider this "God Gave Me You" Canvas Wall Art as fantastic a gift for a bride. To make sure your sweetheart sees these words every day, hang a painting of the words you always say to her. Do not miss the opportunity to show her how much you care by giving her beautiful canvas artworks and saying "I Love You".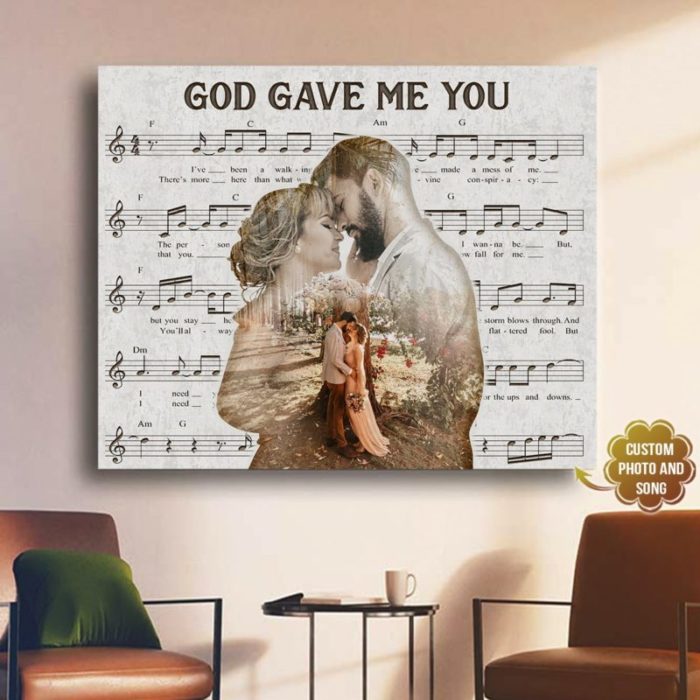 7. A Personalized Gift Box
Put together a bride-to-be gift basket or package that's jam-packed with wonderful treats just for her. Hand sanitizer, lip balm, and a personalized wine travel cup are all included in your choice of package.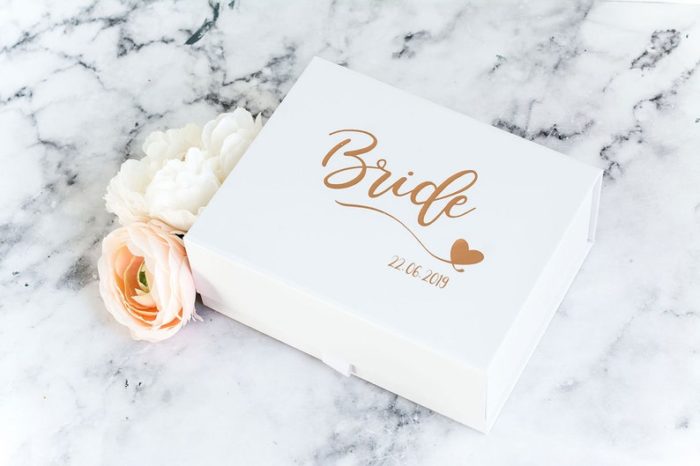 8. Personalized Clutch
Get this elegant clutch customized with her new last name and prefix for your future wife who can't wait to become Mrs. This will come in handy while she's getting ready for the wedding and at her bachelorette party, too. Your bride-to-be is sure to be impressed by your fashionable personalized bride gifts.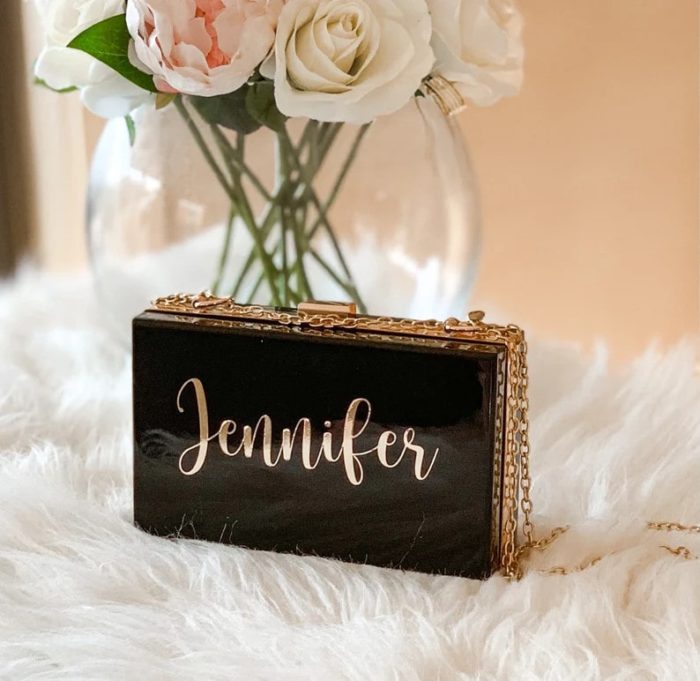 9. Fashionable Bridal Robe
When it comes to getting dressed on the morning of the wedding, bridal robes are practically mandatory. You should not overlook the idea of giving customized Robes as personalized gifts for a bride.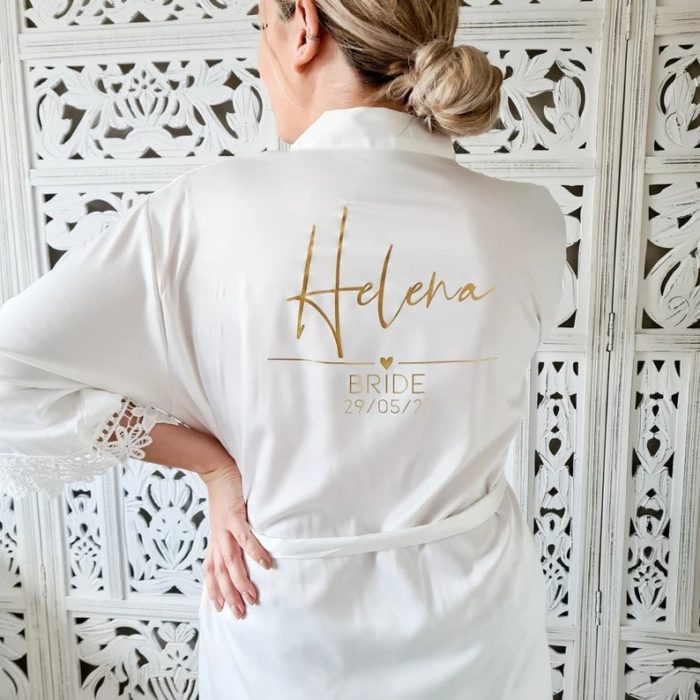 10. Personalized Bath Bombs
These personalized bride gifts are both functional and amusing at the same time. After a long day of wedding planning, let your girl unwind with these six luxurious bath bombs shaped like huge chill pills. What a unique last-minute wedding gift to surprise a bride-to-be!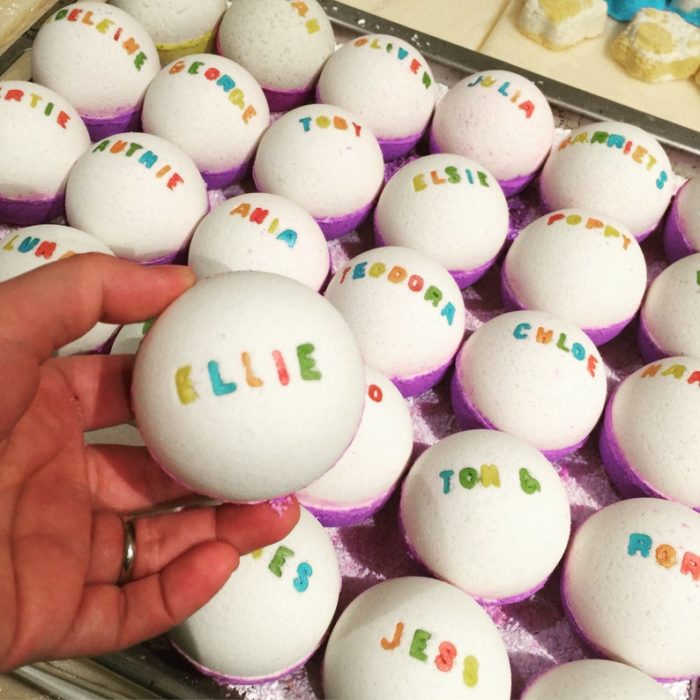 11. Personalized Jacket Denim
Wedding jackets made of denim are the hottest new fashion for brides-to-be. Take one of these classic jean jackets and give it to your stylish beloved as personalized bride gifts.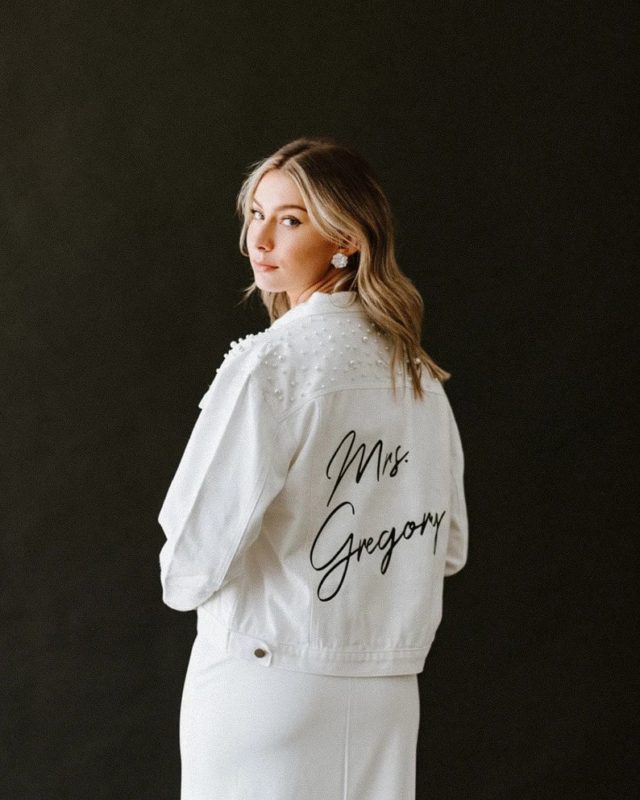 12. Wall Art With Dates
This year hasn't been easy, but marriage proposals and plans deserve celebration and commemoration: Regardless of the circumstances, a wedding is a big event! Remember the good times with a gift highlighting three of the most important dates in their love story: their "Hello" (the day they first met), their "Will You" (the day they decided to get married), and their "I Do".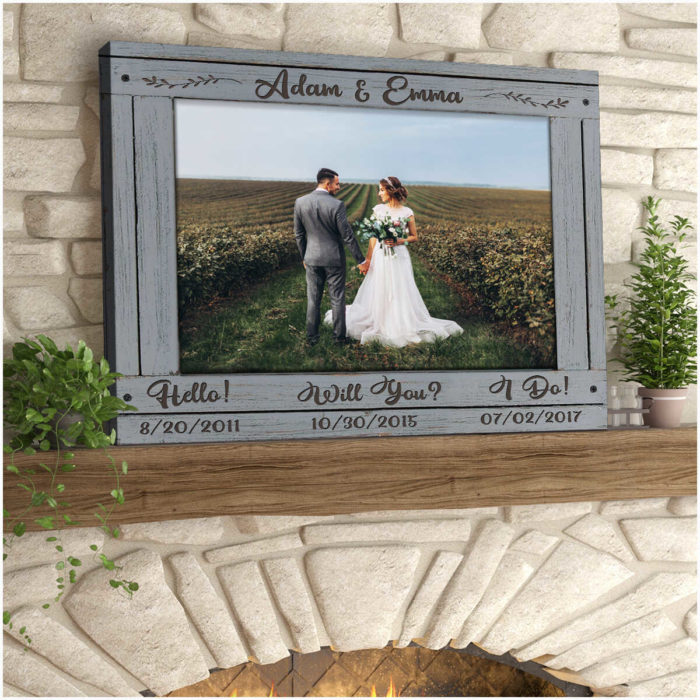 13. Personalized Monogram Bag
Are you getting ready for a big event? Whether you're shopping for your bride's birthday or wedding exchange present, this sophisticated weekender is an excellent choice if you don't mind spending a little extra money.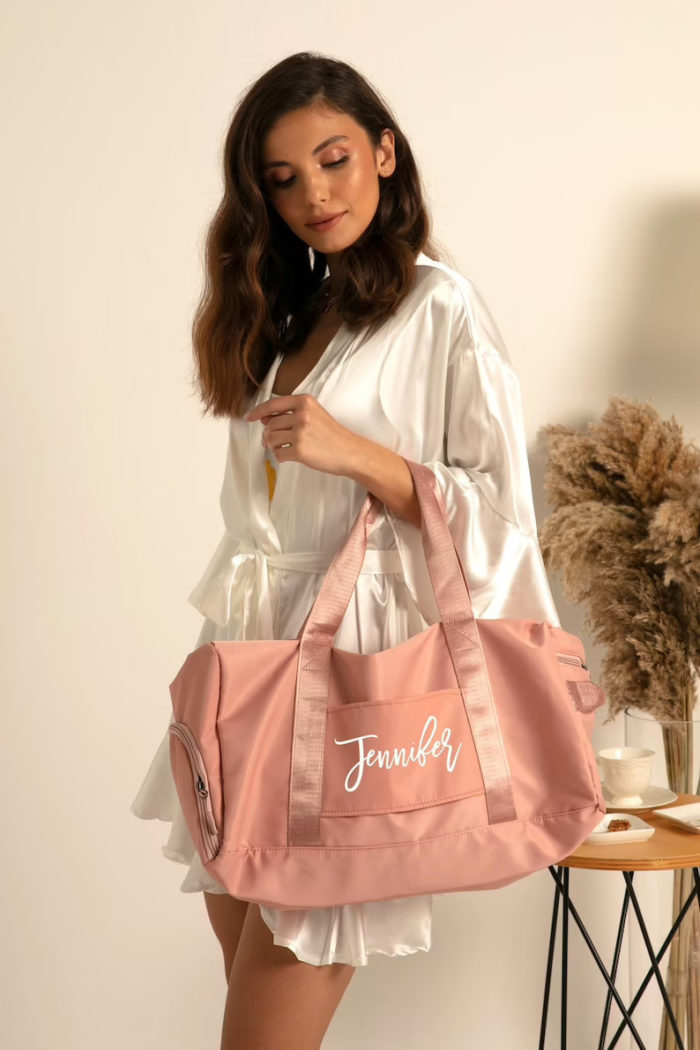 >>> Read more: 30 Best Step Daughter Wedding Gift To Impress Her
14. Custom Bracelet
Bracelets are usually the best-personalized bride gifts for your future wife. Personalized bracelets that spell out her name or her new initials are a great way to show how much you care about her. Make sure you acquire one for yourself to complete the look!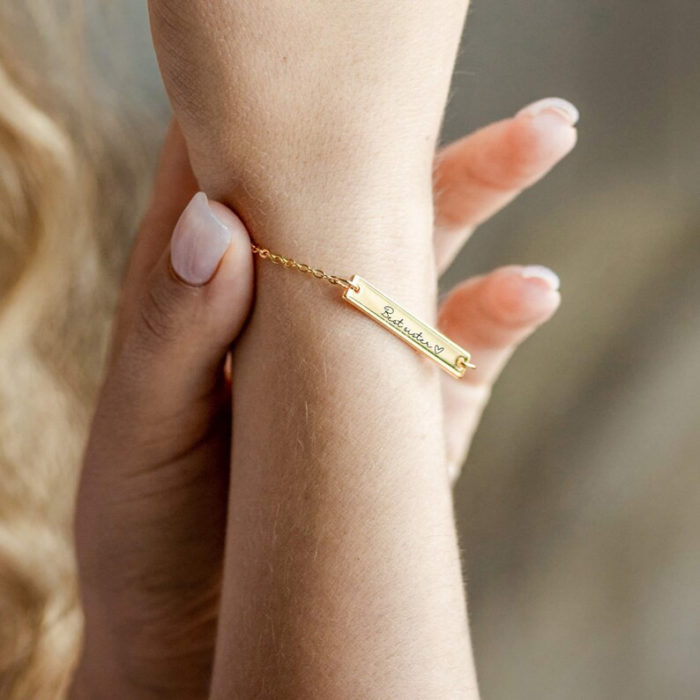 15. Roses Preserved
Gifts that would heighten the romance for the bride-to-be are ideal. In a heart-shaped box with a top that reads "everything's coming up roses," these lovely preserved flowers arrive. Give her these sweet gifts to enhance the moment even more special.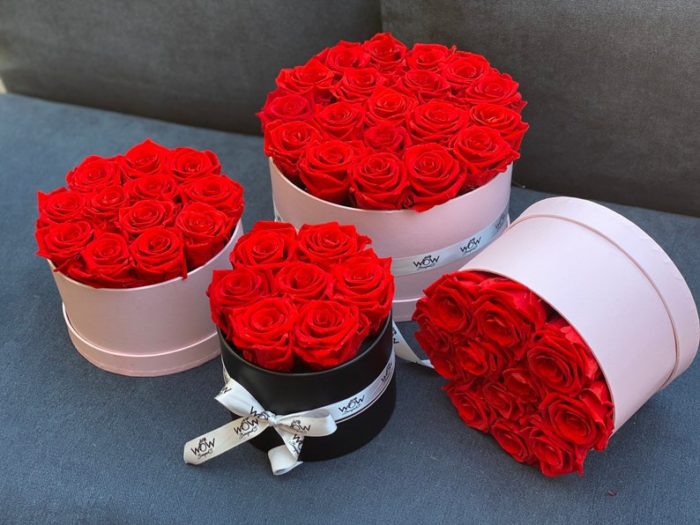 16. Customized Silk Sleeping Sets
It's hard to think of a greater personalized gift for a bride. Get your sweetheart a set of matching white marble silk pillowcases, eye masks, and scrunchies. Getting a good night's sleep while preparing for a wedding has just been a lot easier.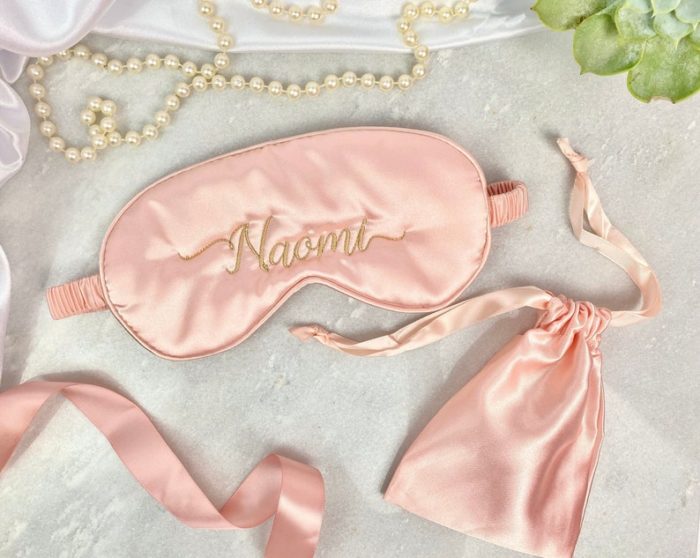 17. Personalized Makeup Bag!
Don't spend a fortune to make her feel special on her big day. Even the smallest of gifts can mean a lot to the bride-to-be, like this chic cotton makeup bag personalized with the word "bride" in glittering gold letters. Wedding-related travel and getting ready on the day will both benefit from this.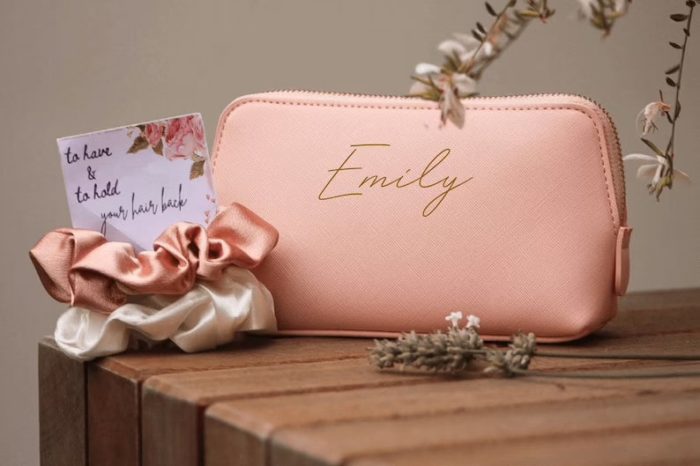 18. Personalized Slippers
Slippers are the ultimate in comfort, after all. For a bride-to-be, a pair of embroidered slippers are the perfect personalized bride gift for a bride. Memory foam insoles and a plush lining dress up these light blue slides. She'll feel like she's floating through the air.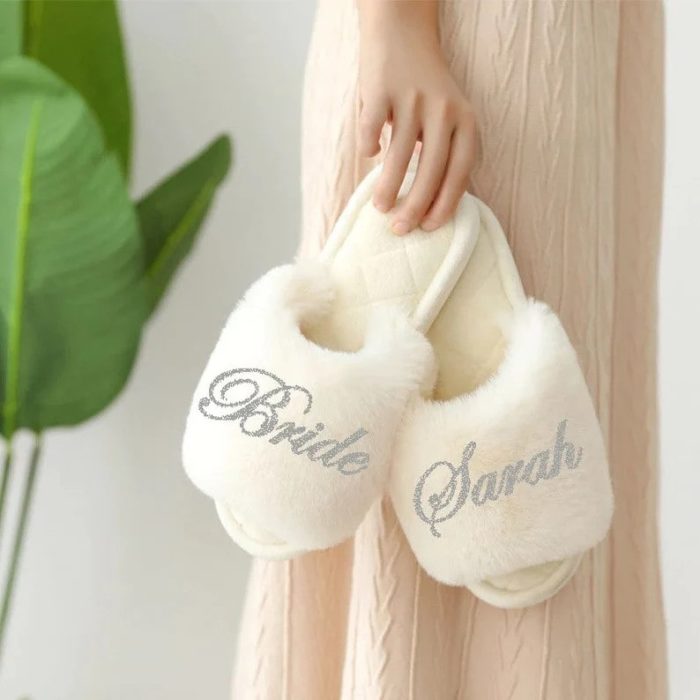 19. Personalized Illustration
She'll be able to display these beautiful posters in her home, business, or any other place she wishes to remember her special day. Customize these illustrations of you and your sweetie, or simply give them as unique personalized bride gifts.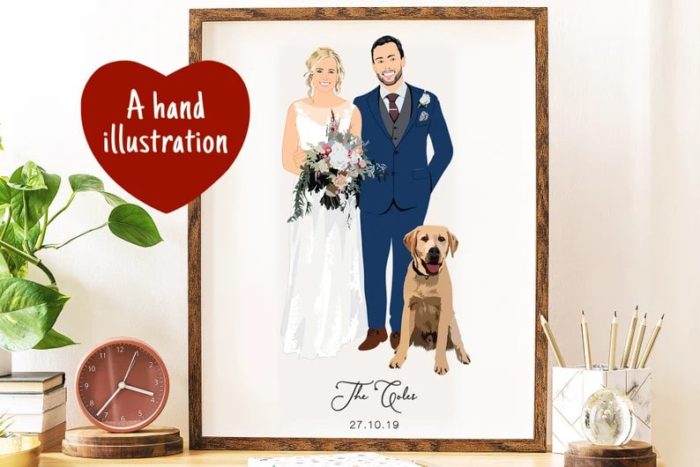 20.  Personalized Jewelry Case
At the very least, every woman owns a few pieces of jewelry. Give her custom-made jewelry boxes so she can show off her collection in style. These wonderful jewelry cases that you create just for her will mean a lot to her.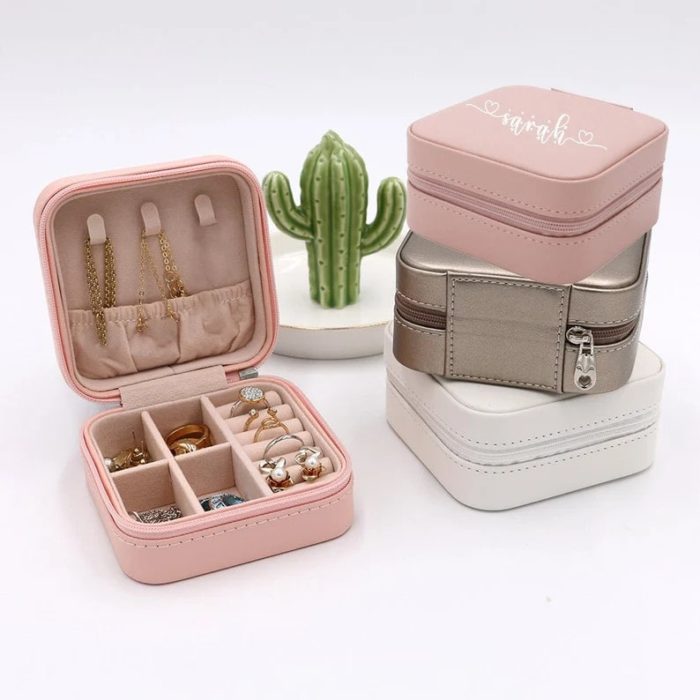 >>> Read more: Best 33+ Thoughtful Wedding Gifts for Second Marriage 2022
20+ Thoughtful Customized Gifts For A Bride
21. Handwritten Card
The thought is all that matters in the end. Your bride-to-be is going to cherish your sweet letter in her wedding memento box. In these customized cards, write all the love you have for her from the bottom of your heart. When she reads these words, she is sure to be moved to tears.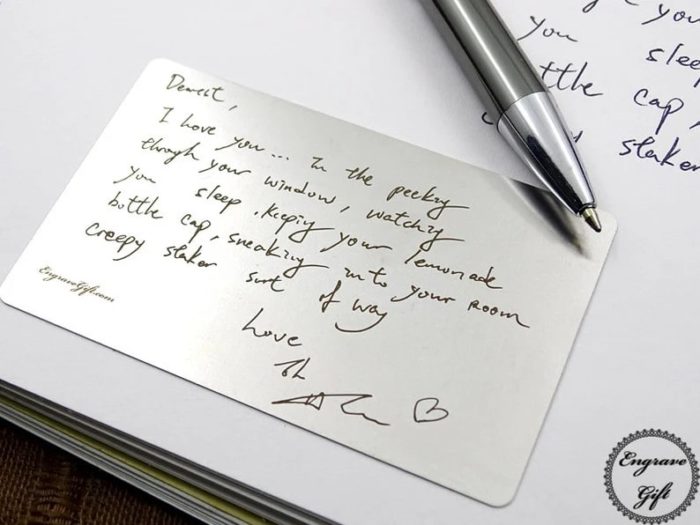 22. Personalized Bride Champagne
Gummy bears and champagne bubbles are a fantastic way to surprise your bride. No lady in the world can turn down these lovely personalized bride gifts.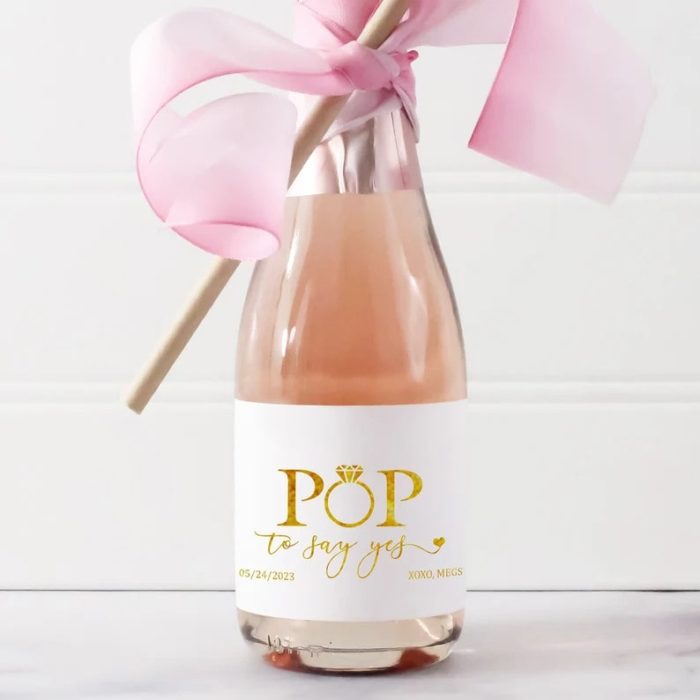 23. Personalized Hat
These adorable beach hats are the perfect way to announce your marriage to the world. These hats will be a hit with your wife if you're taking a tropical honeymoon. And if folks know you're on your honeymoon, you can be eligible for some additional benefits!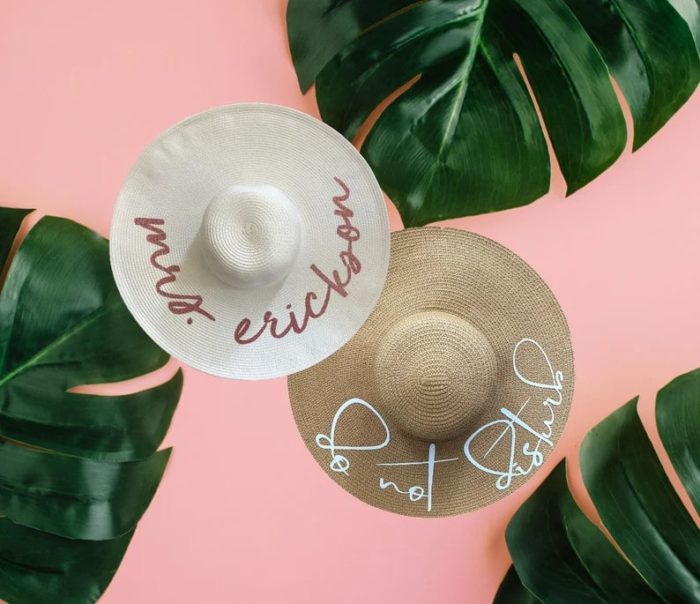 24. Personalized Bridal Tote
An easy approach to making an amazing bridal gift feel is to customize it with her name or initials. Indulge in a little poolside lazing or do some last-minute wedding planning while carrying this stylish tote bag.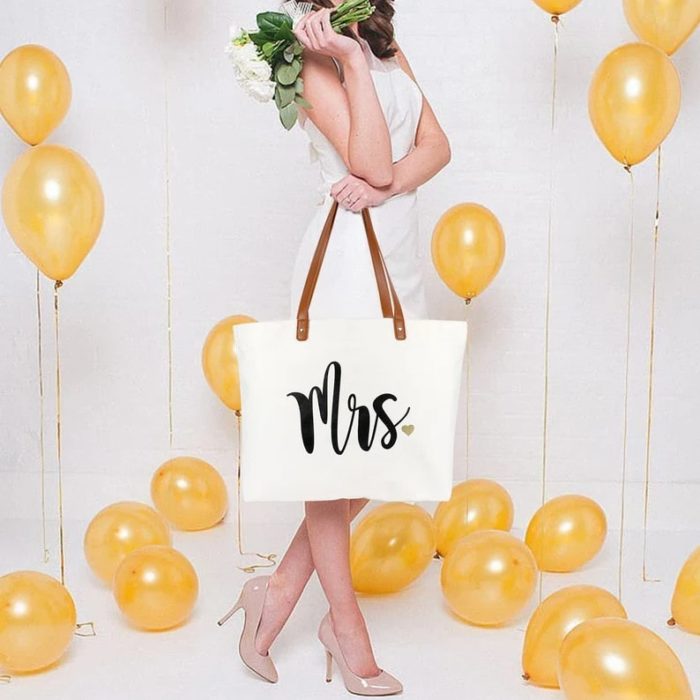 25. To My Wife Blanket
When the weather is chilly, blankets are a great idea as personalized bride gifts. Snuggle up with a warm blanket in the winter. When you've been married for many years, then this blanket is a perfect representation of your deep devotion to your wife.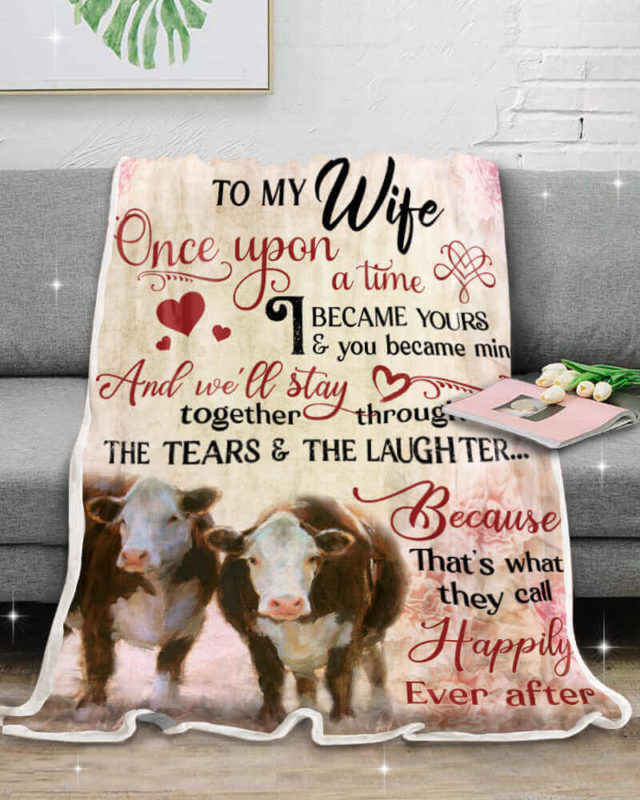 26. Customized Mugs
She'll be in the right frame of mind to plan thanks to these lovely mugs (especially if you fill it with some quality caffeine before handing it over). That's not all; There are also beautiful personalized bride gifts for when she marries.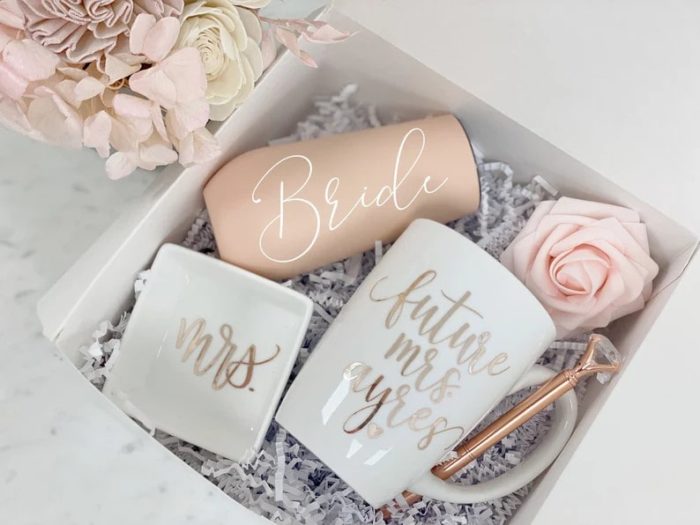 27. Customized Wedding Planner
If you want to remember everything, Notepads are a great idea as personalized groom gifts. Budgeting, to-do lists, composing vows, and more can all be found in this boho planner's section for planning. It's without a doubt one of our top picks for a bridal shower gift.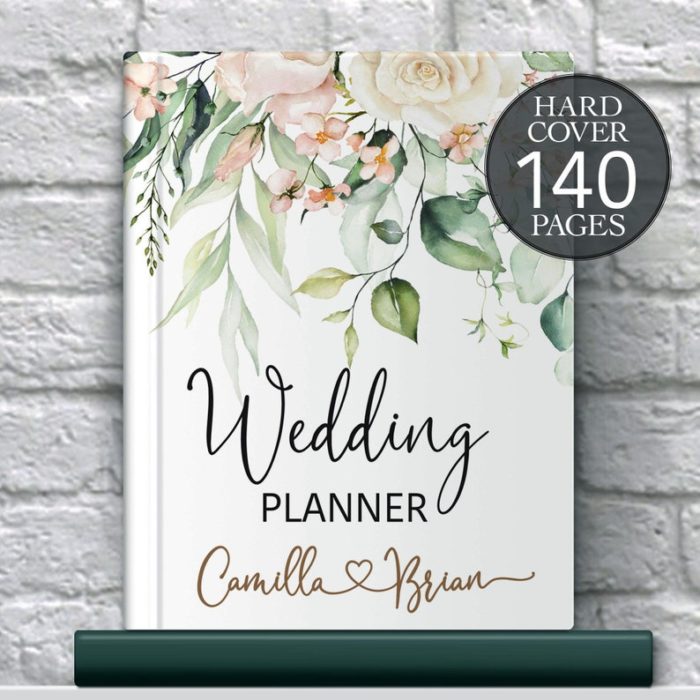 28. Personalized Earrings
What makes these personalized bride gifts one of a kind? Spectacular earrings await you! When it comes to choosing a piece of jewelry, most brides will enjoy the process. If you'd want to have the piece engraved, you can do so.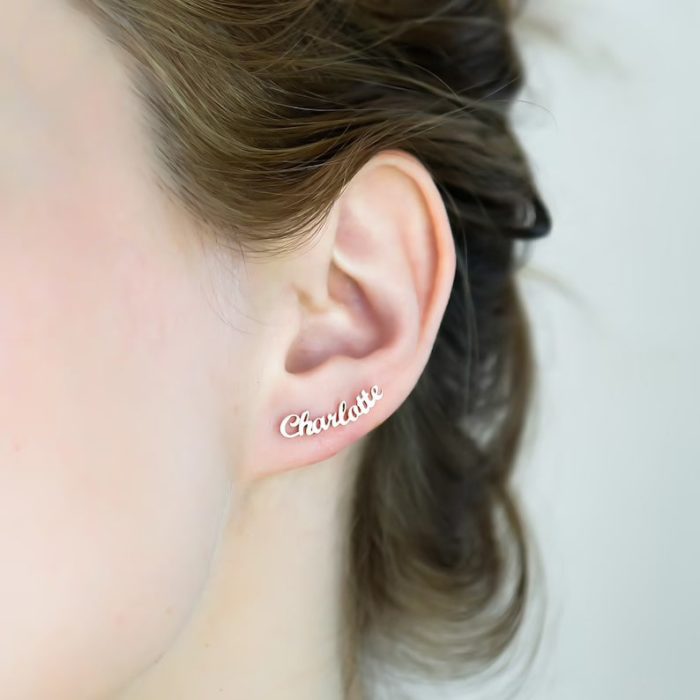 29. Make A Song For Her
You care deeply about your future wife. It's difficult to put into words just how much you cherish her. Make a song for her to hear on her wedding day and send it to her through email. You can hire someone to write a song and record it for you. Think about the happiness this will offer to your bride on the big day.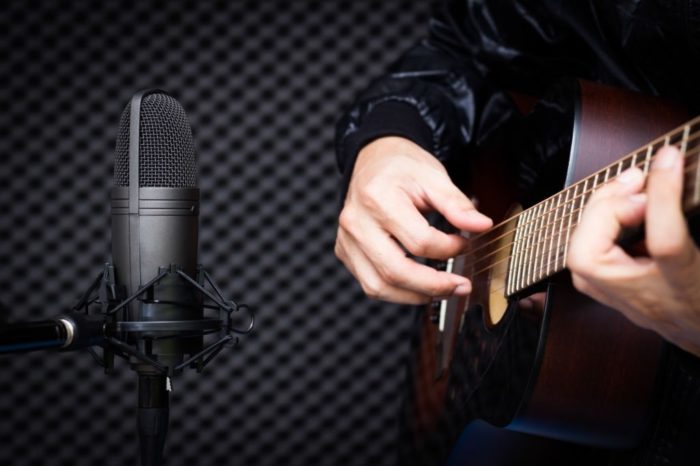 29. God Blessed The Broken Road Canvas Art
This piece of art is designed to be the best wedding gift ever! The rustic window pattern and your own photo on the back of this wall art decor will give your space a feeling of openness and romance. If you haven't already done so, what are you waiting for?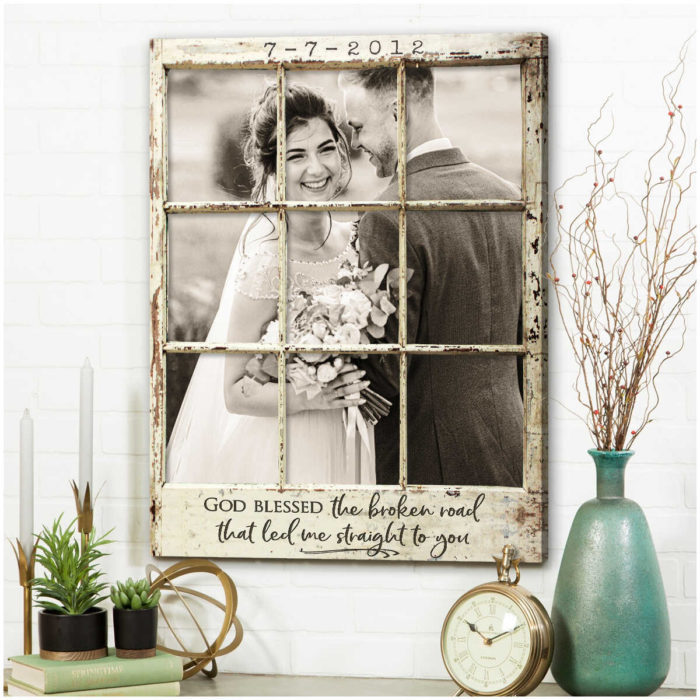 30. Personalized Metal Sign
These metal signs are perfect gifts if you're searching for something different and something that will make your bride grin! It's something that will be with you for the next half-century or so.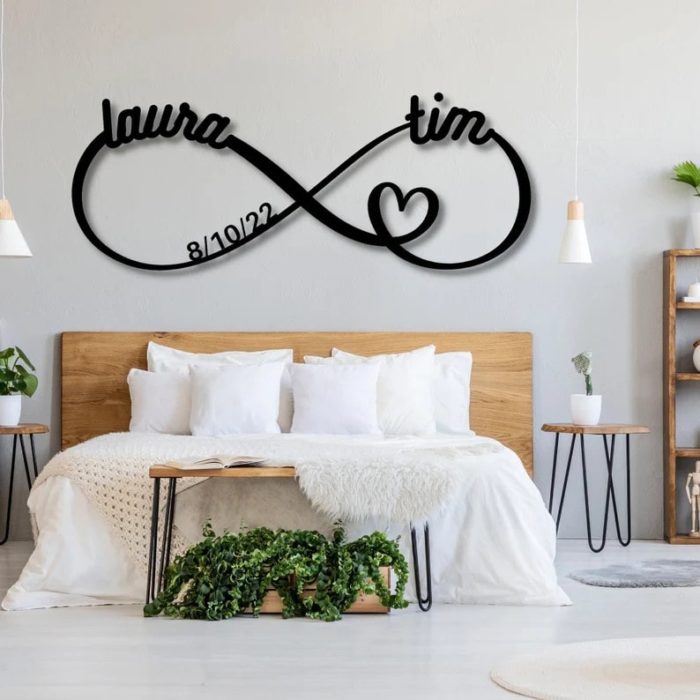 Maybe you're interested:
31. Personalized Memory Keepsake
Are you on the prowl for something truly one-of-a-kind? Having a collection of mementos from your relationship is a great idea for a keepsake box. She'll have something special to hold onto for the duration of your union if you put it in a memento box.
The act of making and receiving a keepsake box may be both rewarding and sentimental. These are stunning personalized bride gifts that no one else will have.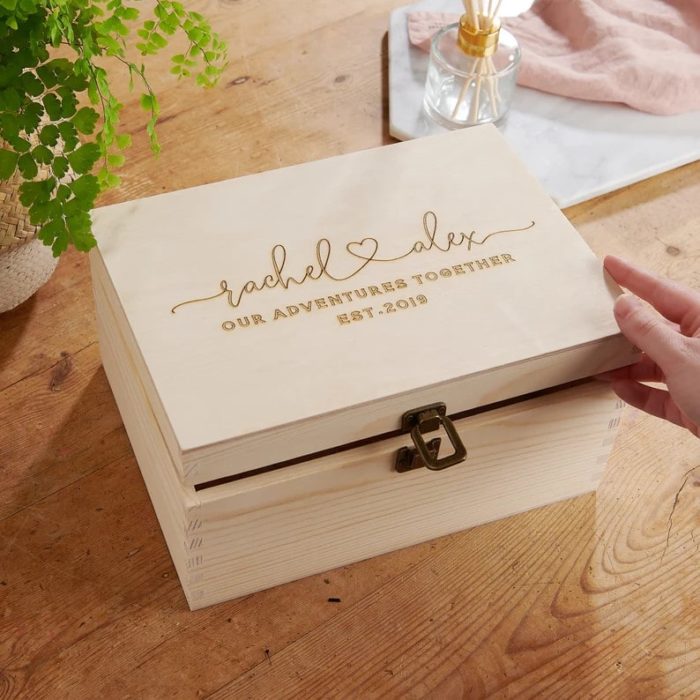 32. Commemorative Candle
This champagne-scented candle, personalized with your names, the date of your anniversary, and a special place of your choosing, will show your significant other just how much you care about them.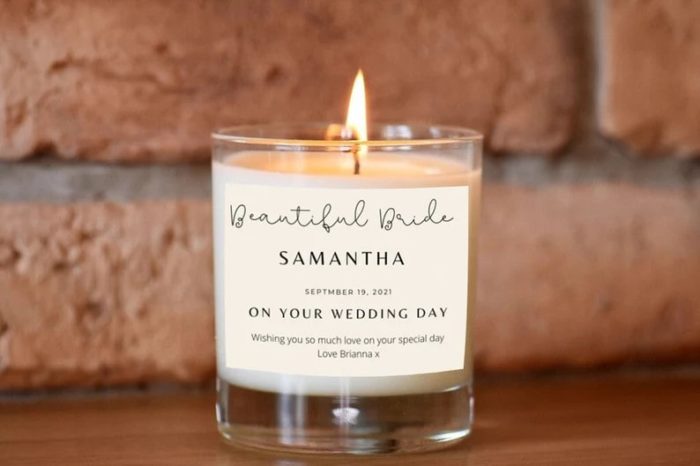 33. Folding Photo Box
We're about to reveal even more amusing personalized bride gifts ideas for your girl. Make this box a treasure trove of memories that she will never forget by filling it with all of your couple's photos. It brings back memories of time together every time she looks at these images.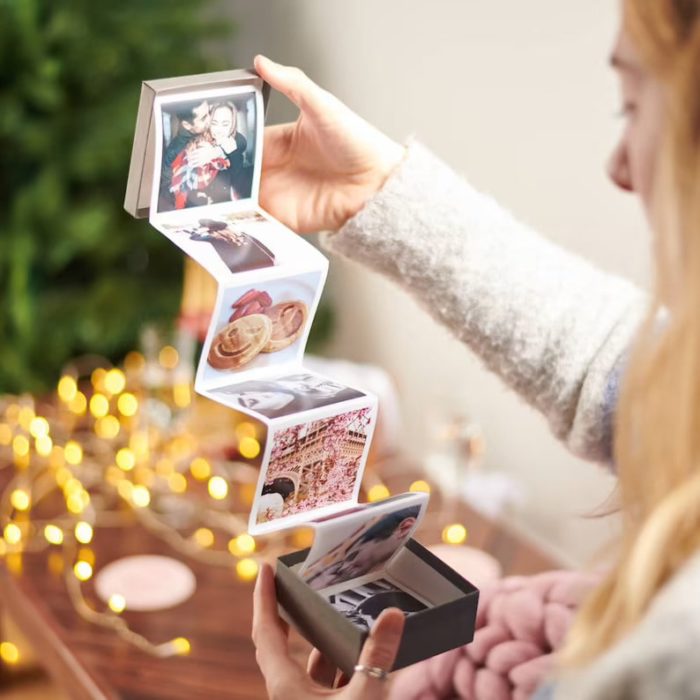 34. Custom Passport
After your wedding, do you intend to go on a romantic getaway? Having a passport is a necessity if you and your partner like traveling and seeing the world together. Customized passports for your lover as unique bride gifts.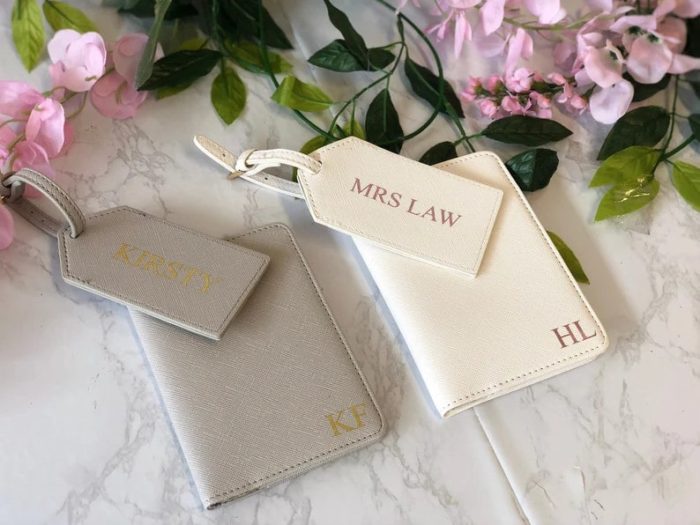 35. Customized Ring Dish
If you and your fiancee are going with a smaller gift exchange for the wedding, these are a great option as personalized bride gifts! When she gets her new ring, this personalized ring dish will be the perfect accessory for it.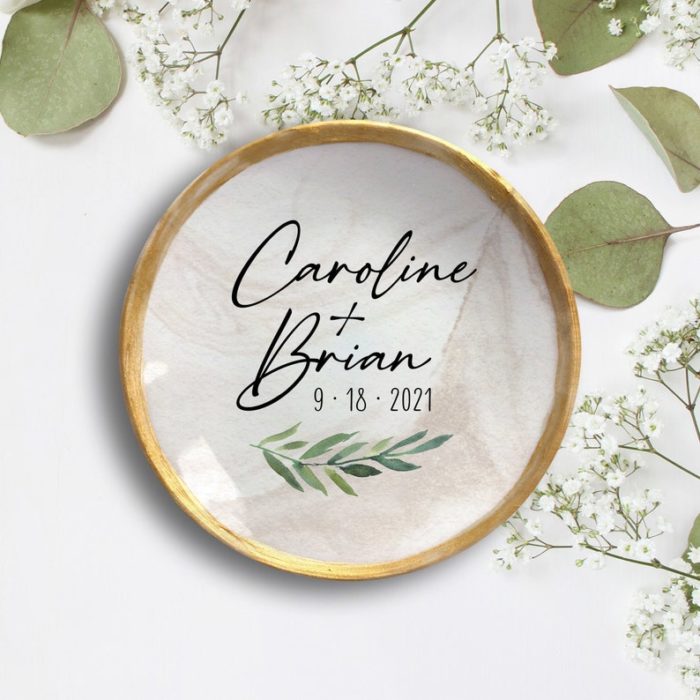 The couple's initials and the date of their wedding or engagement can be engraved on this lovely ring dish. The maid of honor has given wonderful gifts, one that she will cherish for the rest of her life.
36. Customized Beanie Hat
One of the best-personalized bride gifts is a personalized beanie. These beanies will be a lovely addition to her wardrobe, one that she is sure to treasure. She can wear this hat with any of her outfits.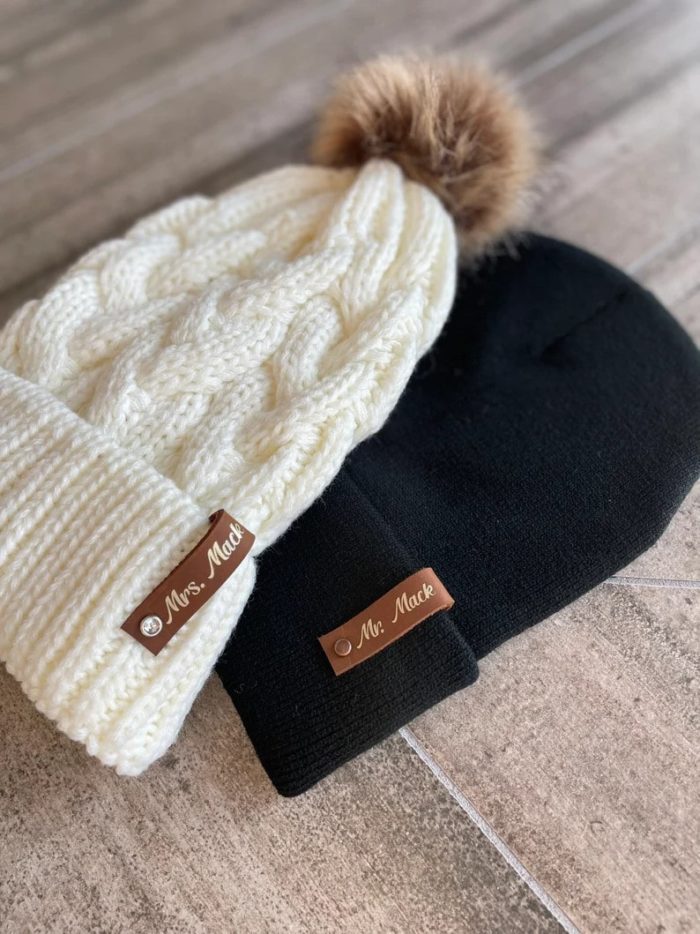 37. Loved You Then Love You Still Wall Art Decor
The 'Love you then love you still' is considered one of the most touching love quotes and is also often used to decorate the wall motifs of a room such as a bedroom or living room. If you're looking for a gift for a bride that contains this meaningful quote for your couple to inspire and motivate the two of you, this rustic wood canvas but an extremely valuable gift is a great option.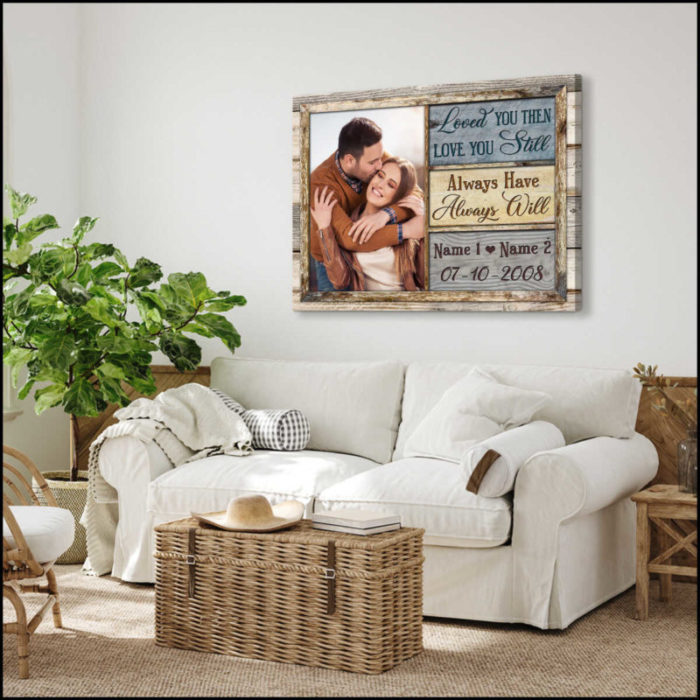 37. Personalized Hanger
Personalize your bride's presents by giving her a wedding hanger. On the morning of your wedding, these hangers display the bridal gown as much attention as the dress itself. A wedding dress hanger that is both beautiful and functional is a must-have for any bride-to-be.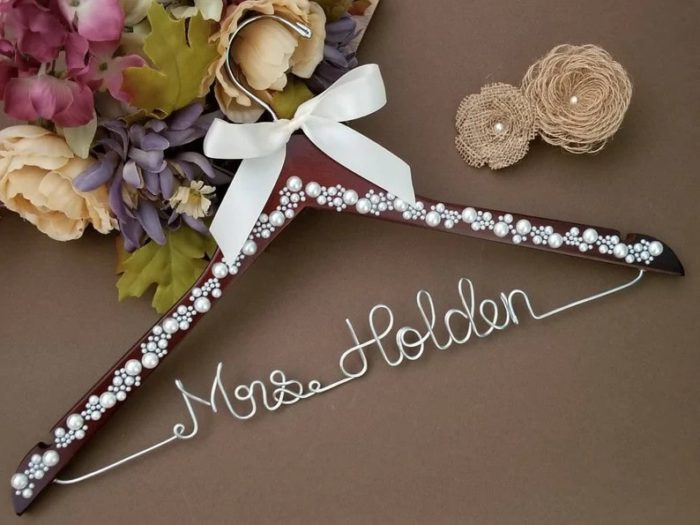 38. Customized Beach Bag
These custom-made pearl beach bags are a must-have for romantic moonlight excursions. Get her a pair of monogrammed slippers to go along with the outfit, of course. These thoughtful personalized bride gifts are sure to impress her.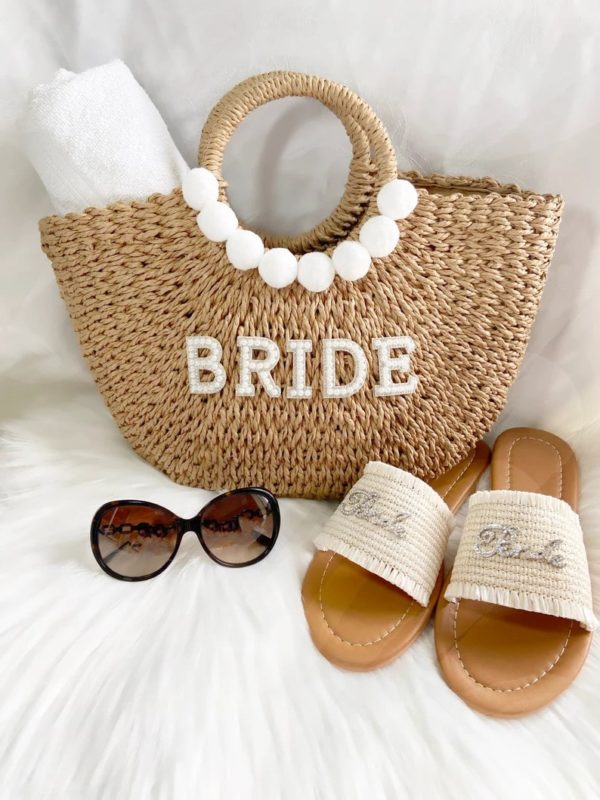 39. Personalized Wedding Spoons
If she's a foodie or just wants a cute kitchen, this is the perfect solution! When you give your bride these personalized bride gifts, she'll be sure to appreciate it. This set of handcrafted wooden spoons is adorable, I tell you.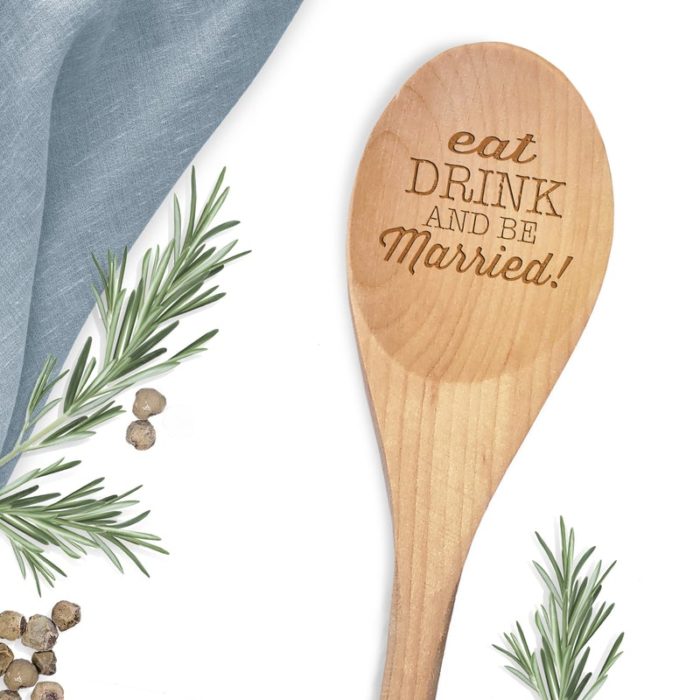 40. Customized Champagne Flutes
To raise a beautiful set of wedding champagne flutes in your honor during happy toasts. In your search for the ideal pair of glasses, keep in mind the sentimental value of the frames you find. Your first toast as newlyweds should be accompanied by glassware fit for the occasion, whether it matches your decor or is personalized with your shared monogram.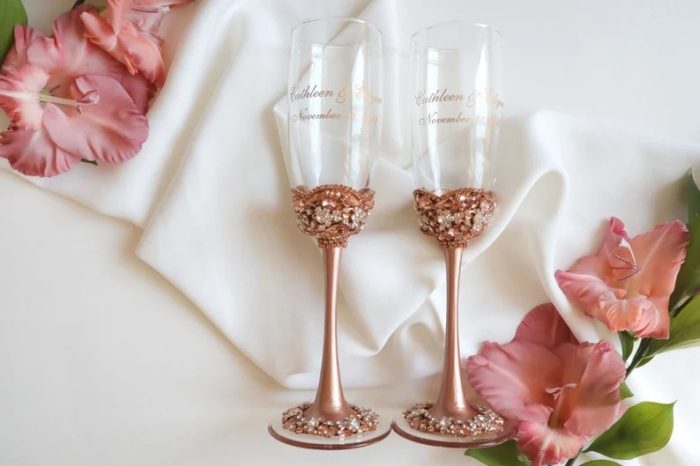 Read more:
Any of the above meaningful, personalized, or practical gifts you choose for your bride will make her feel cherished and special, regardless of how you go about it. You should not miss the opportunity to express your affection by including a handwritten note in the gift box with your thoughtful present. Look through our gallery of beautiful bespoke canvas prints for ideas on how to present one to her. Ohcanvas will help you in sending her a beautiful present.