Wedding presents don't have to be formal or traditional. Indeed, if you enjoy making your friend or your loved ones laugh, funny gifts for groom could be the ideal approach to commemorate this significant occasion. Make his wedding day more entertaining by getting them one of these Oh Canvas's list ideas for joke wedding gifts. He'll laugh out loud hopelessly when he sees what you bought him!
32 Funny Gifts For Groom Who Loves Laugh
15+ Funny Gifts For Groom On Wedding Day You Should Consider
1. His & Her Side Duvet Cover and Pillow Cases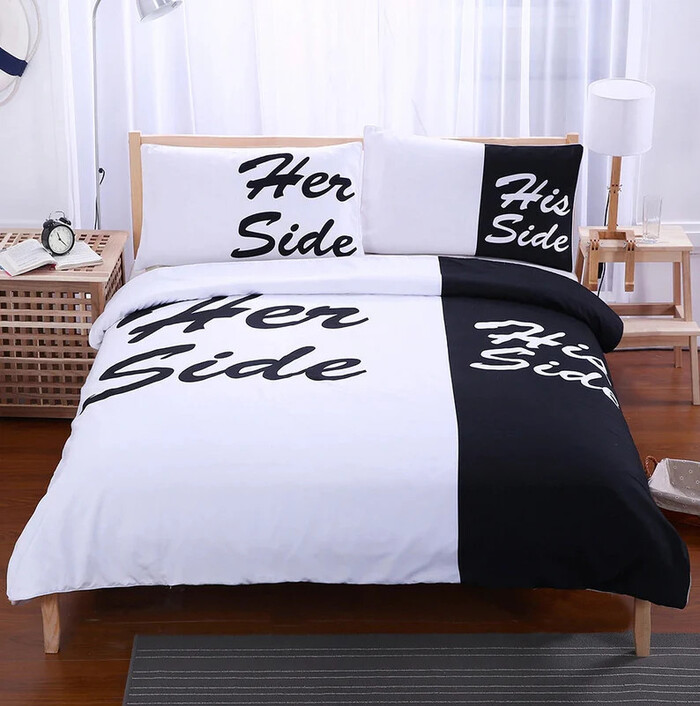 What other hilarious wedding gifts can you think of for the groom that will make the rest of the wedding party laugh out loud? Absolutely none! These cheeky bed sheets are sure to make the newlyweds blush whenever they see them. Be prepared for them to fall in love with these prank wedding gifts.
2.  "Game-over" T-shirt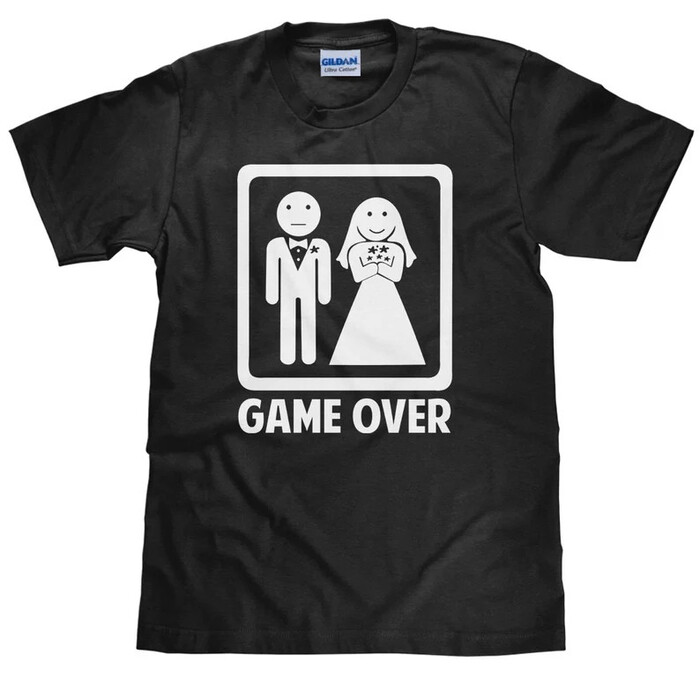 Is one of your childhood friends planning a wedding? Why not make them laugh during the wedding reception with a non-traditional gift? The coolest present for a goofy pal with a laid-back partner is this "Game Over" t-shirt. He'll be delighted to put it on every time he and his wife go out!
3. Customized His Face Bath Towel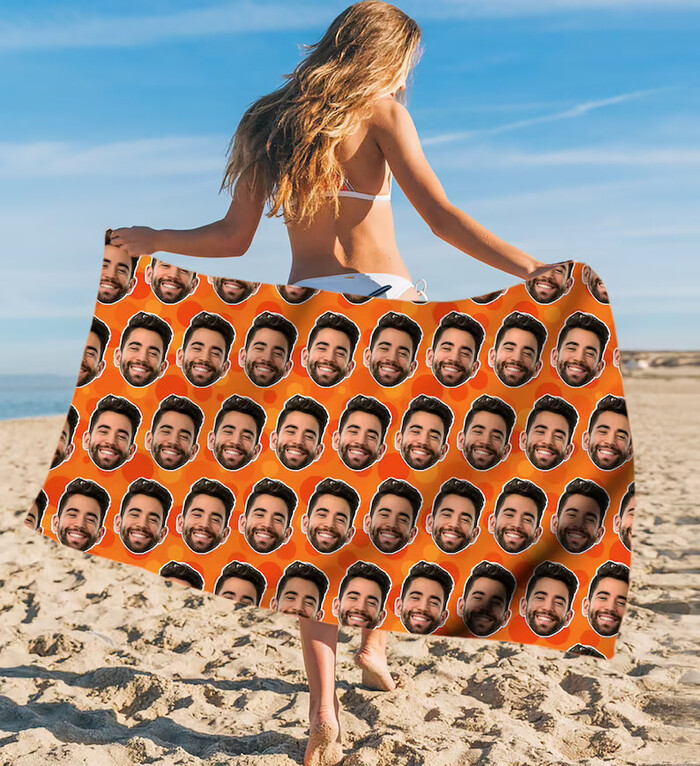 What are your thoughts on giving a groom a bath towel that is customized for his face? When he receives these funny gifts for groom from you, he will almost certainly laugh. In addition to being timeless, this present will never be out of style.
4. Hilarious " I Saw That" Tapestry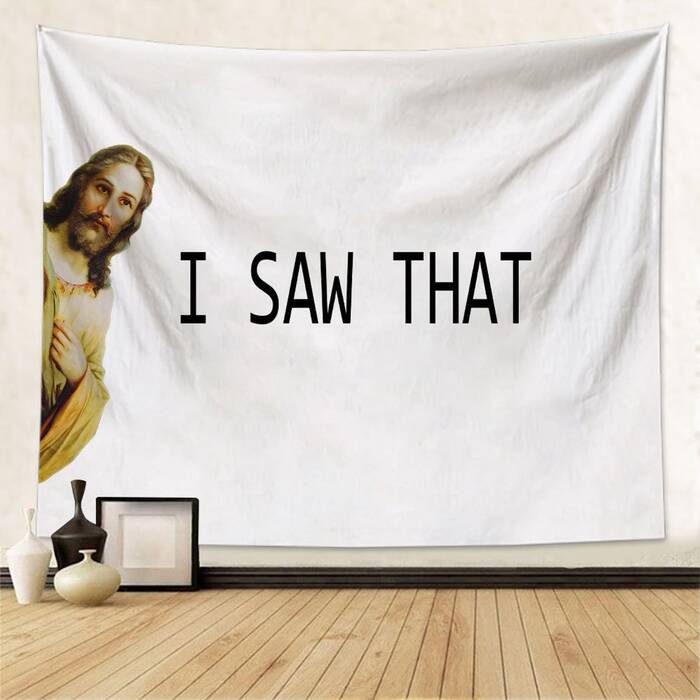 With these tapestries "I Saw That", you can't go wrong when it comes to funny gifts for groom. It's guaranteed to bring a smile to the face of anyone who receives one of these gifts. They're not only eye-catching, but they're also great conversation starters for any guests who come over.
5. Underwears and Socks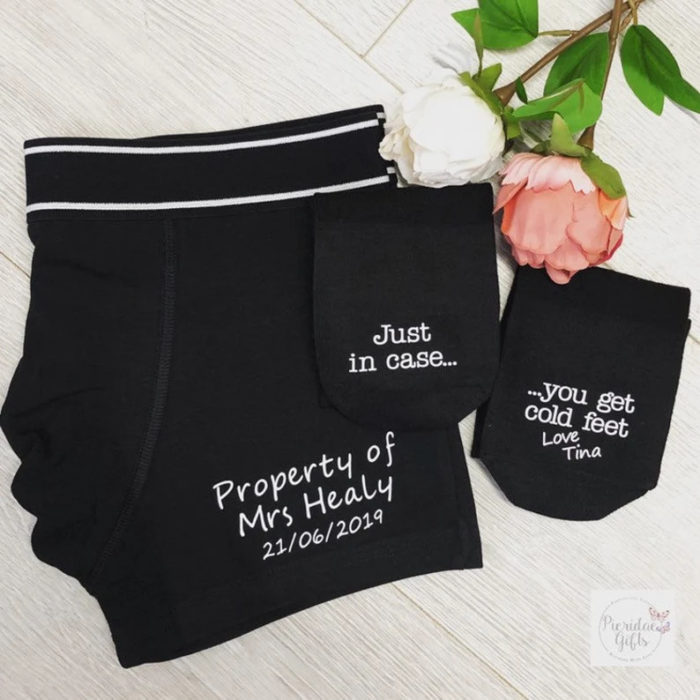 A set of underwear is a thoughtful and funny gift for the groom. Fun underwear and socks can be made by mixing and matching classic and basic designs. Every groom will delight when they receive these fantastic gifts on their big day.
6. Funny Pet Canvas Art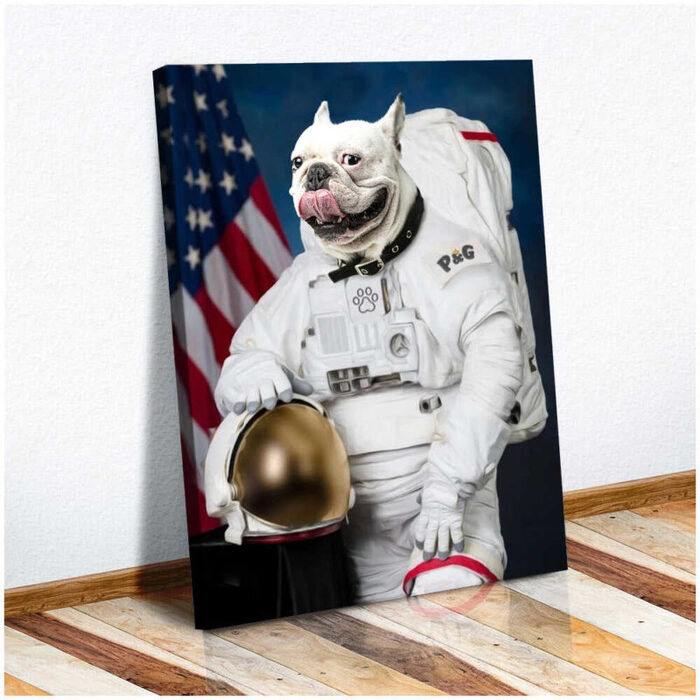 Is the groom a dog lover? A charming, personalized painting of his pet makes the best wedding gift ever if he is fond of these lovely animals! Let's personalize it with the photo of his pet and a special message that he love.
7. Hilarious Couples Coaster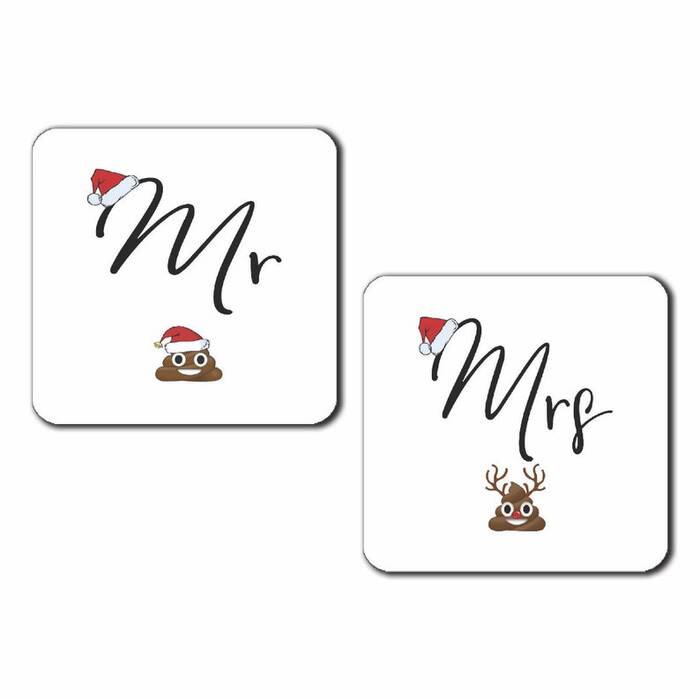 They are the perfect funny gifts for groom who has an excellent sense of humor. If he cares about his furniture, he'll need drink coasters, but why settle for boring coasters when he can have the perfect conversation starter right at your fingertips?
8. Couple Matching Sweatshirts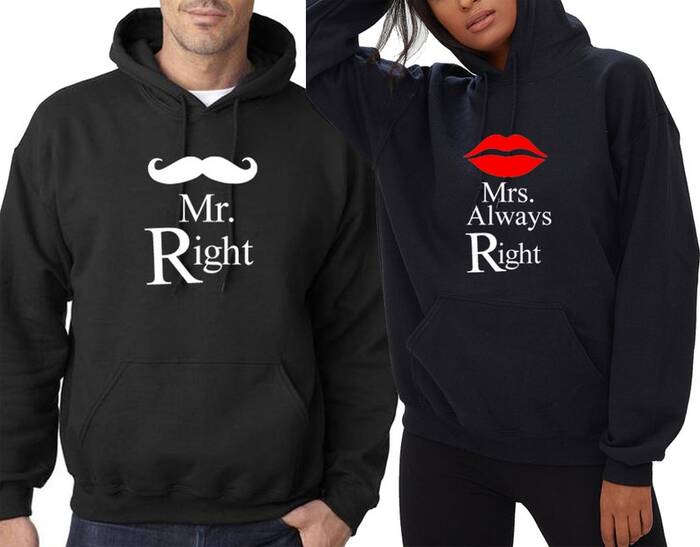 There will never be a fad for cute T-shirts with funny sayings printed on them. He and his bride will feel like they are having a good time when they're wearing these sweatshirts. These funny gifts for groom are sure to be memorable.
9. Smitten Mittens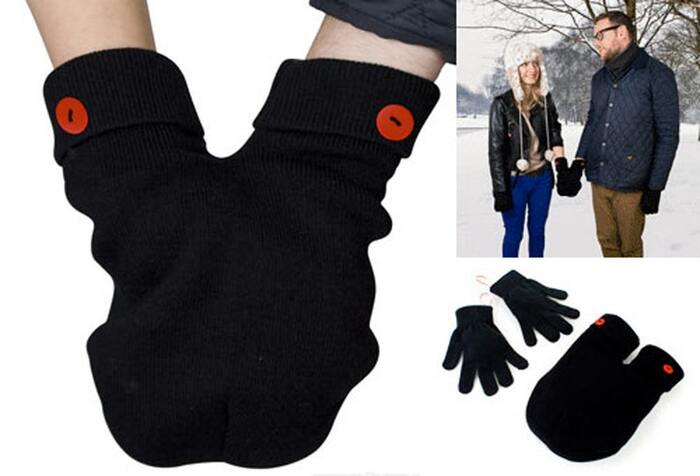 Undoubtedly, anyone in love will fall head over heels in love with this hilarious glove! Even when walking in the freezing cold, they will readily hold hands. What a delightful and amusing glove, right?
10.  Amusing Beers Can Coolers Set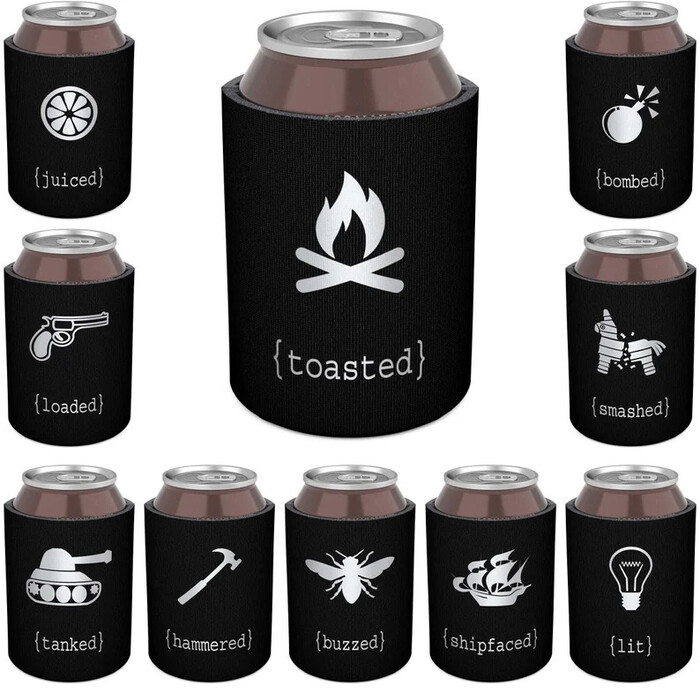 While camping in hot weather, it might be difficult to keep a drink cold and not "sweaty." This amusing can cooler set will appeal to the groom who enjoys spending time outside during the summer months.
11. Funny Couple Cow Canvas Print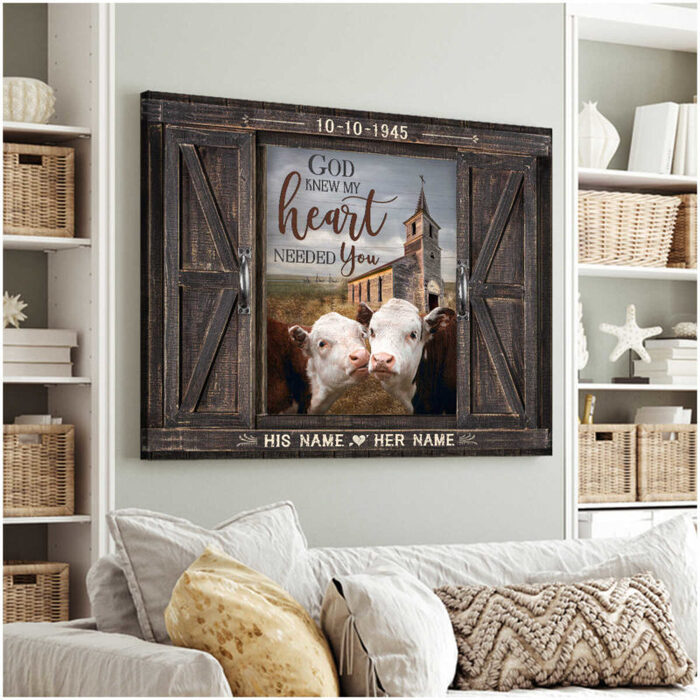 No gift can beat an adorable painting like this. You won't have to be concerned if you choose this image as a humorous and meaningful personalized wedding gift. It can be customized to include the name and special date of the groom and bride to whom you are giving it.
12. Customized Sweatpants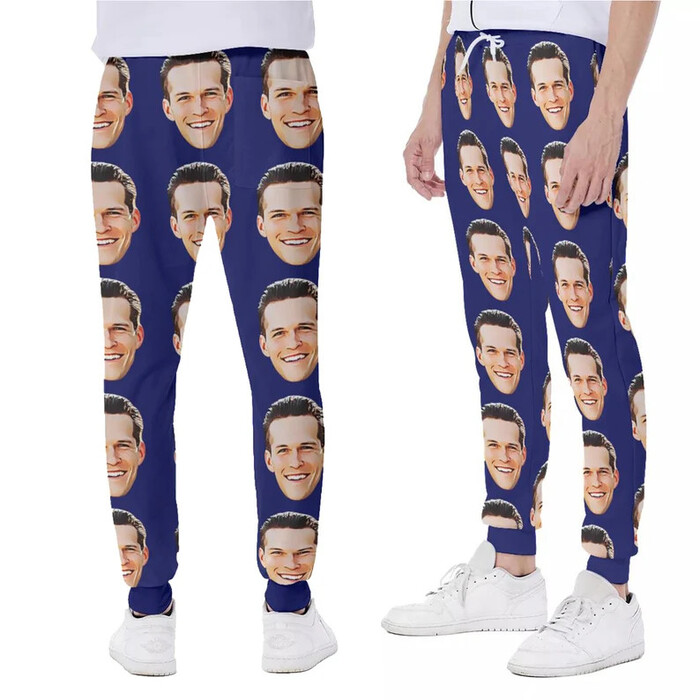 Do you find it tedious to gift him with a basic pair of pants? Give him a pair of sweatpants with his face photo on them. When he opens your gift box, he'll burst out laughing.
13. Humorous Candle Set
Are you the type of person who enjoys playing practical jokes with your friends? If you answered "yes," you will most certainly not be able to resist this naughty and amusing present. This gift will make your friend laugh out loud when they receive it as a kind gesture.
14. Funny Couple Aprons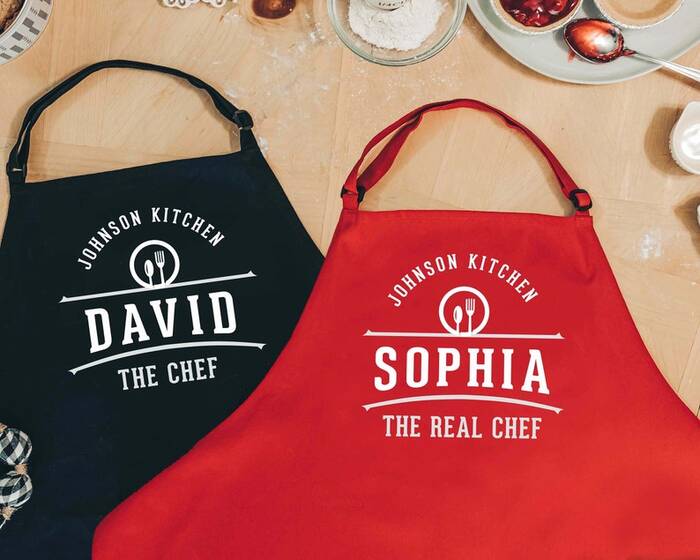 Does he wear an apron in his kitchen? "Yes" will undoubtedly be the answer.  If that's the case, this set of matching aprons will show the world that while he's her Mr. Right, she's his Mrs. Always Right.
15. Toilet Golf Set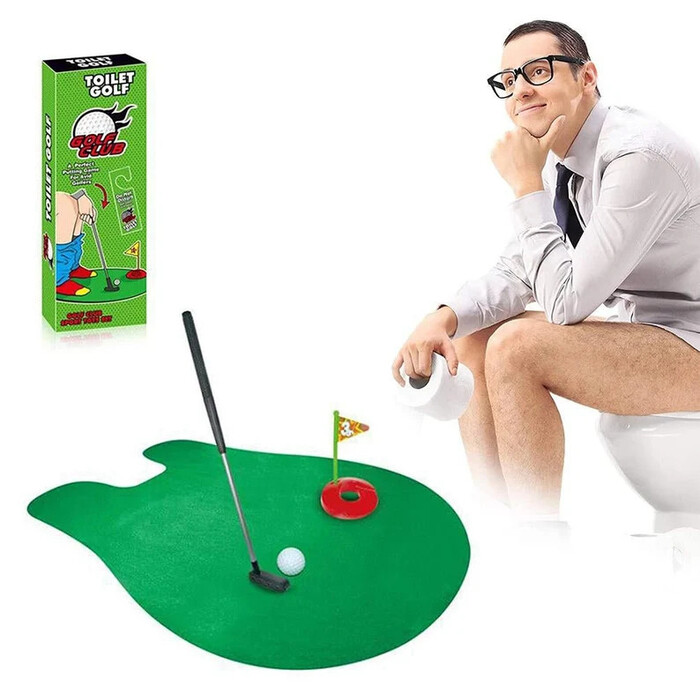 Give them a gift that will sabotage both his love of golf and his time in the bathroom! This would be a great gift for a groom with a sense of humor.
Read more:
17+ Gag Gift For Groom That Makes Him Wow
16. Mood Blocks Set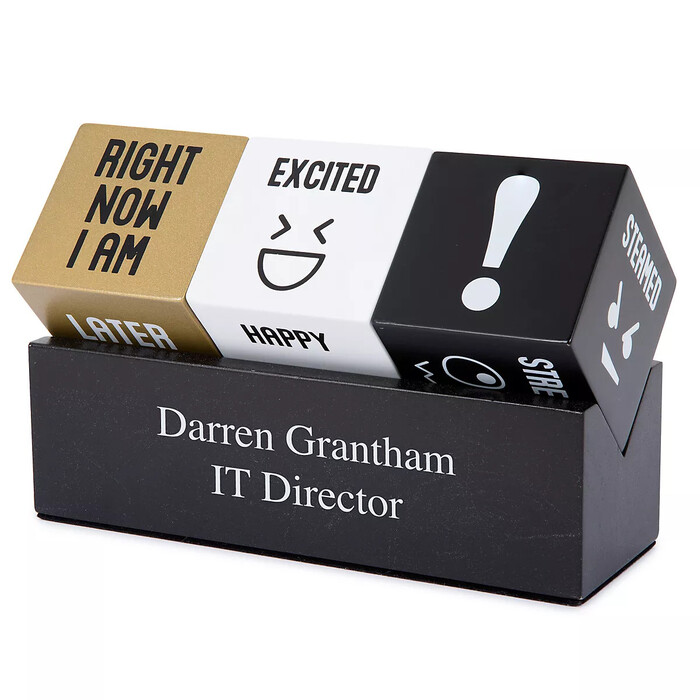 Do you want to assist the newlyweds in their post-wedding communication? As thoughtful and funny gifts for groom, these mood blocks allow the happy couple to display their various moods at their desks.
A wooden base holds three different blocks. There are several emojis that can be shifted around to show the current mood. At the base of each block, you can have someone's name inscribed with a humorous message that they can look back on and laugh at.
17. Ring For Kiss Bell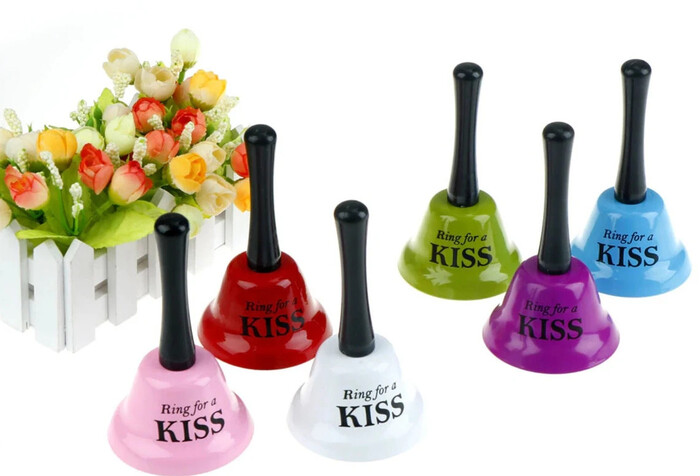 This novelty desk bell is right there in the rabbit hole of funny gifts for groom. In the end, it's more of a token of appreciation. Their marriage will be spiced up to the max with this present.
18. Wine Bottle Label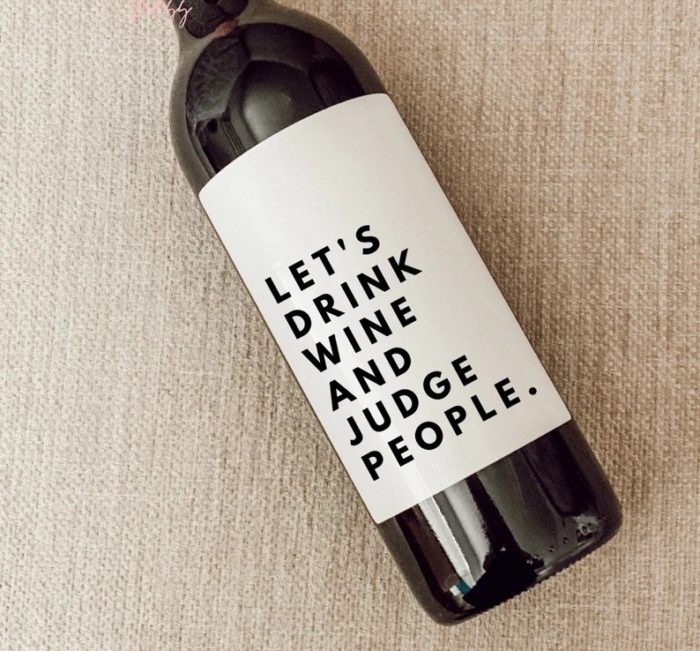 When it comes to funny gifts for groom, you can't go wrong with the classic "Let's drink wine and judge people" bottle label. The label can also be customized to fit a bottle of champagne or brut champagne by the vendor.
19. Cool Shower Curtain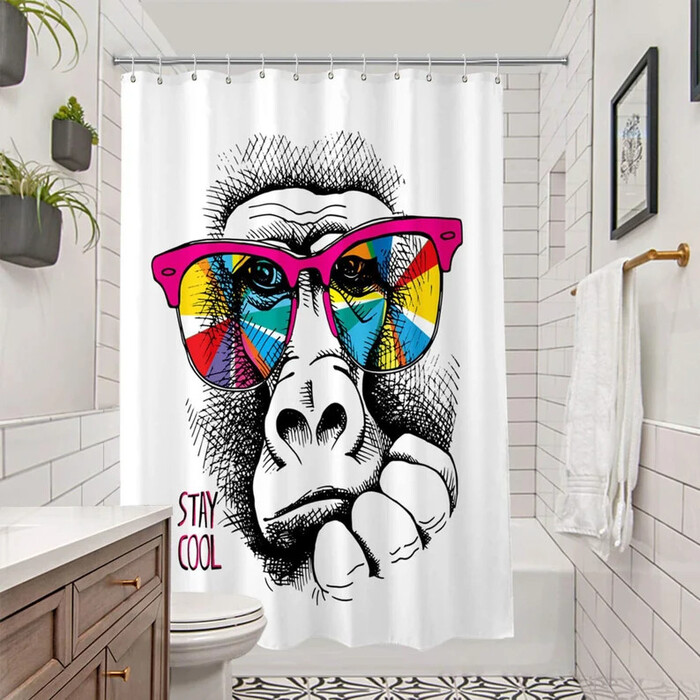 A sloth version of a mokey is snoozing on this shower curtain. It's an adorable sight that any guy would love to have in his bathroom! Having this hilarious bathroom decor in the home is sure to bring a smile to anyone's face.
20. Drink More Water Bottle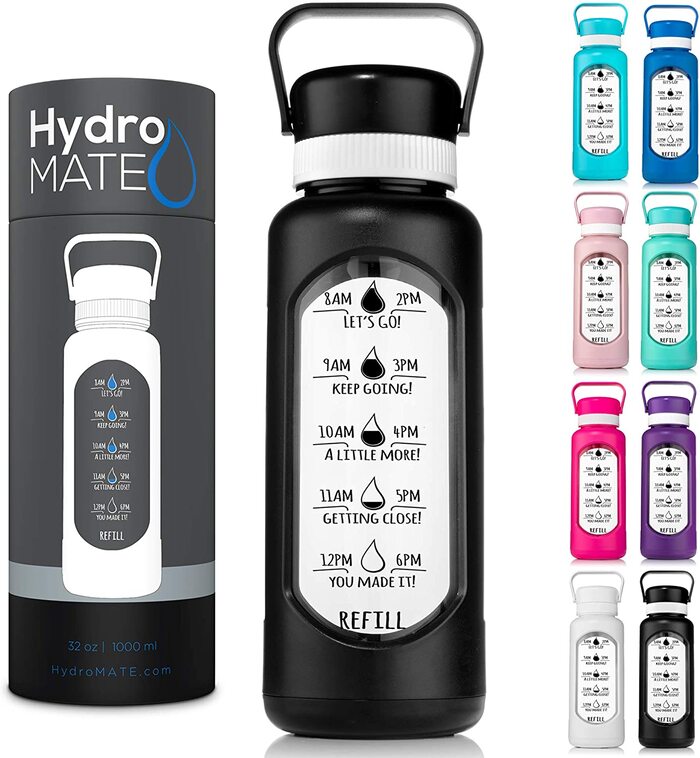 Every day, remind the groom to drink plenty of water in order to stay healthy! Drinking water throughout the day can help his get the recommended daily intake of the beverage.
21. Bunny Balls Bath Bombs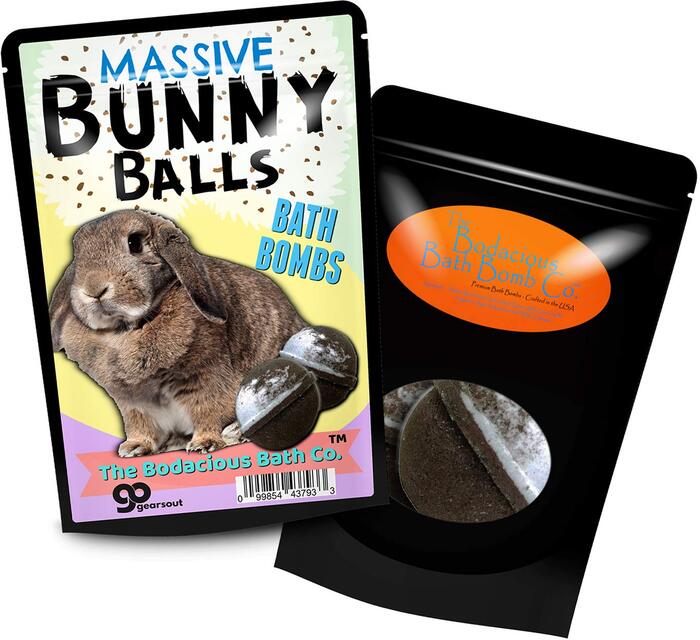 A spa gift and a practical joke in one package? That's just plain ridiculous. With a sense of humor that's prone to the outlandish, these enormous bunny ball bath bombs are the best funny gifts for groom that you're looking to surprise.
>>> Read more: 52+ Best Gifts for Bridesmaid on Wedding Day She'll Adore
22. Family Photos Day-to-Day Calendar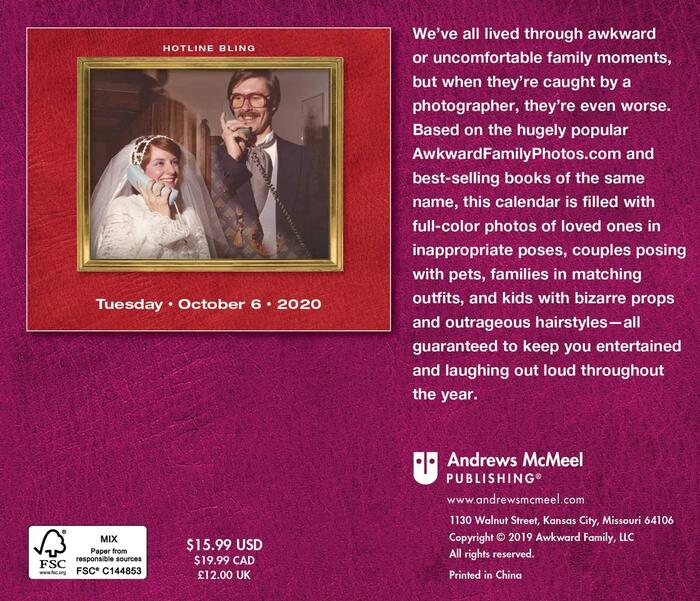 It's no secret that everyone has a collection of hilarious family photos, and this calendar is full of the worst of the worst. Even if the groom you're thinking of needs some help managing his time, this funny gift is a great choice for his special day.
23. World's Okayest Couple Wine Glasses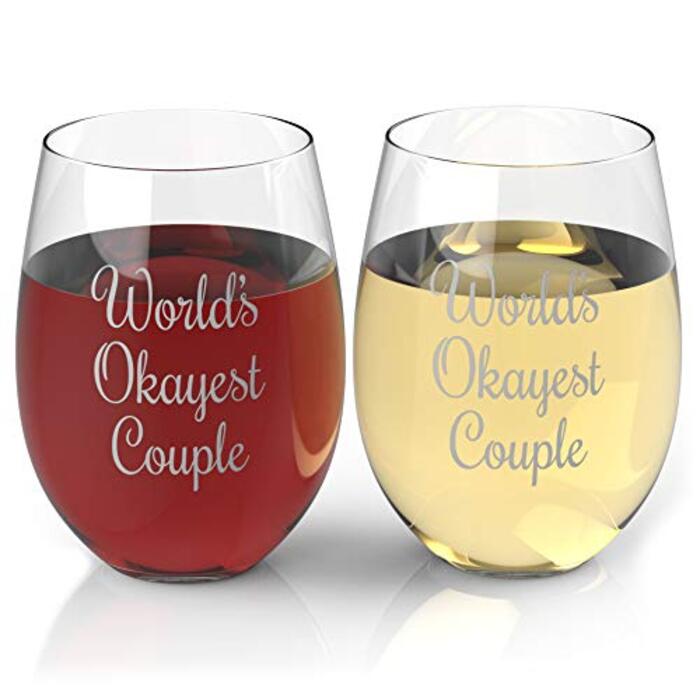 Despite the fact that the couple has had their ups and downs, the wine glasses serve as a humorous reminder that they are still together. Is there a vibe there where they're not quite right for each other but just right for each other? The wine will taste even better thanks to the stylish fonts on the glasses.
24. Funny Couple Keychain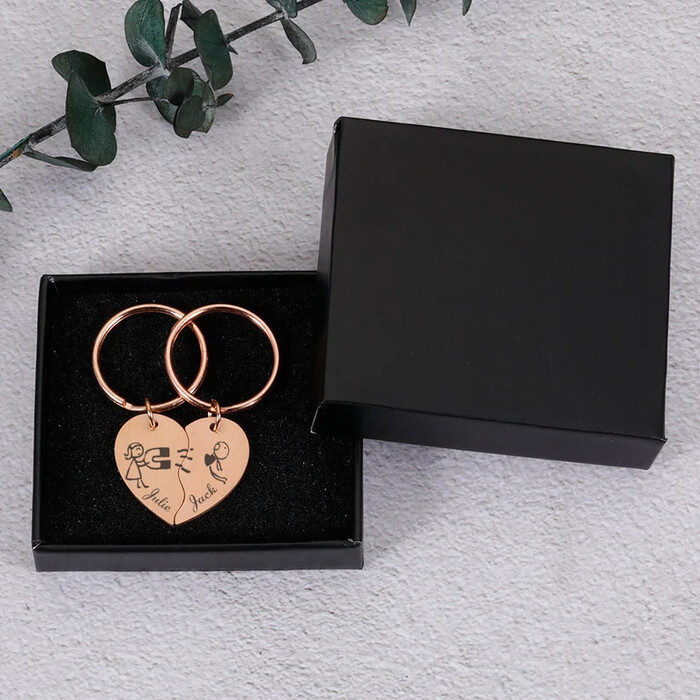 Choosing between sweet and funny gifts for groom can be a challenge. Everyone benefits when you get the most out of it. Give him a funny keychain as a gift he'll cherish for the rest of his life.
25. Big Spoon, a Little Spoon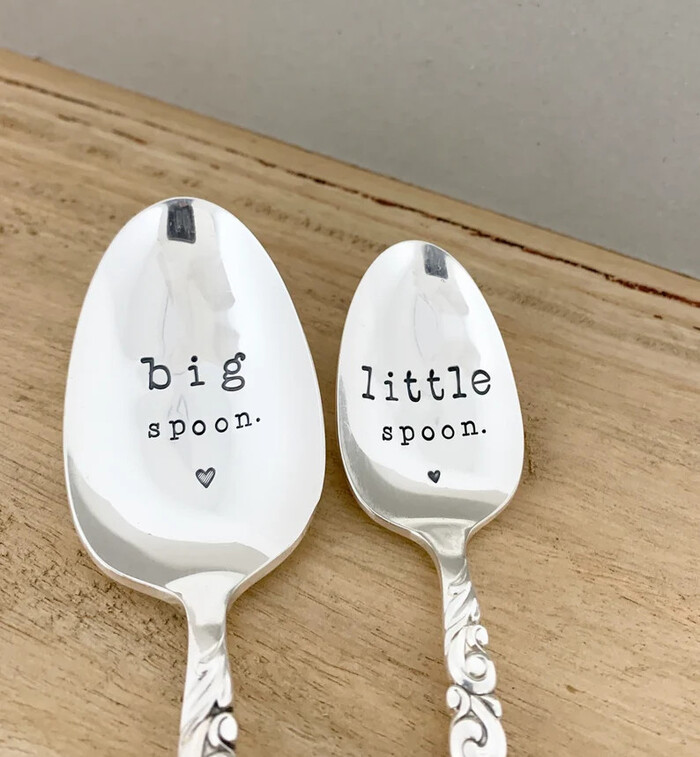 Joke forks are a great way to show your appreciation for the bride and groom. When it comes to wedding forks, you can't go wrong with one of these unique designs. It's now even easier to give the newlyweds matching gifts thanks to this creative solution!
26. Pizza Serve Board
The groom who enjoys pizza will appreciate this as an original and thoughtful present. He can divide up eight pizza slices on the pizza board, and he can also divide up the messages on it.
27. Funny Wedding Cake Topper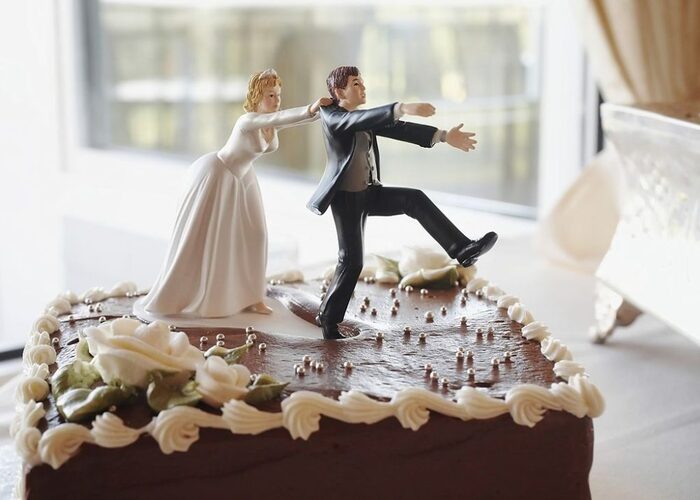 Such a cute wedding cake topper can't be ignored. This cake topper is sure to bring a smile to everyone's face at the wedding reception. It depicts a humorous scene in which he is escaping from his bride.
28. Funny Mugs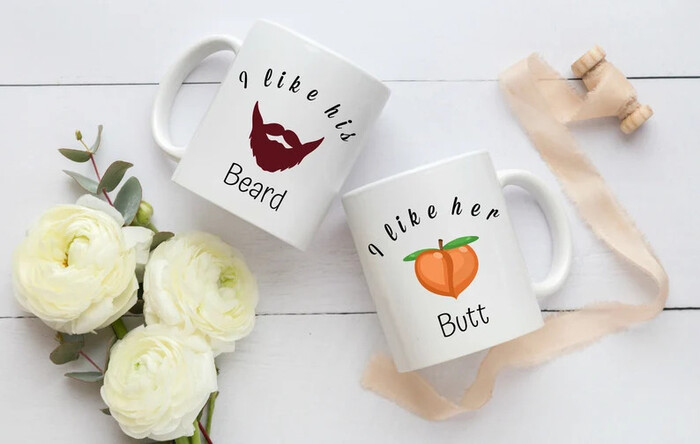 Mugs are the ideal novelty gift since they can be as silly as you want them to be. This set of mugs is a little naughty and a little fun. This contribution from you will be greatly appreciated.
29. Conversation Starters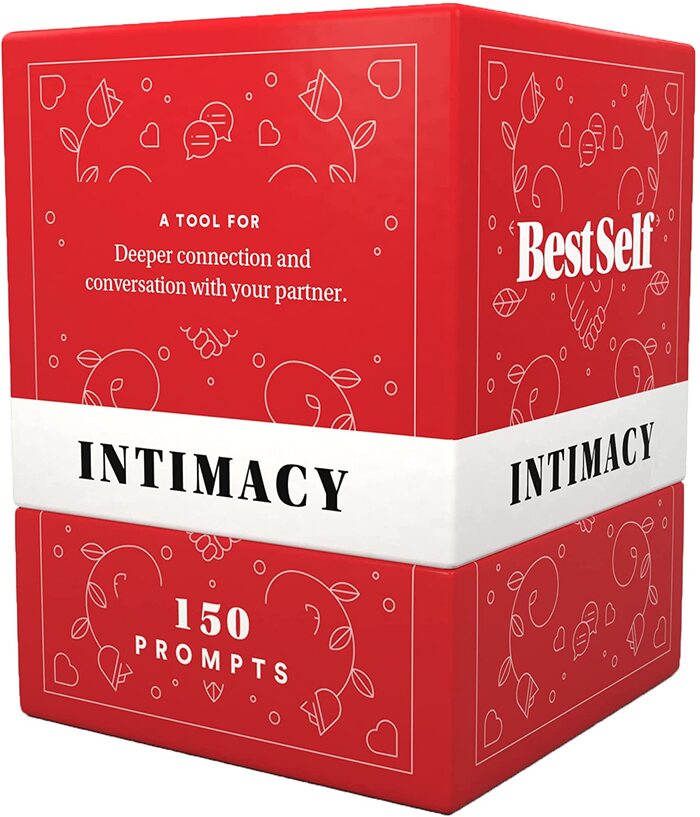 One of the best ways to get to know each other again is to play Conversation Starters. Questions for couples and accompanying Bible verses or quotes are provided on each side of the page to encourage discussion. With this clever and compact little game, you will learn more about each other's hopes, worries, dreams, and joys.
30. Personalized Marriage Recipe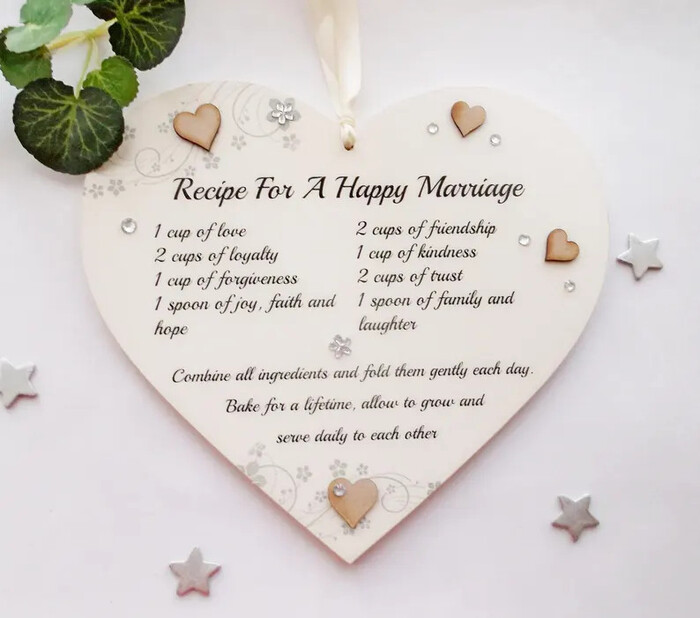 Make the groom smile with this wedding recipe sign if you're looking for funny gifts for groom. It's full of witty tidbits and advice on how to keep his marriage happy and healthy.
31. Interesting Slippers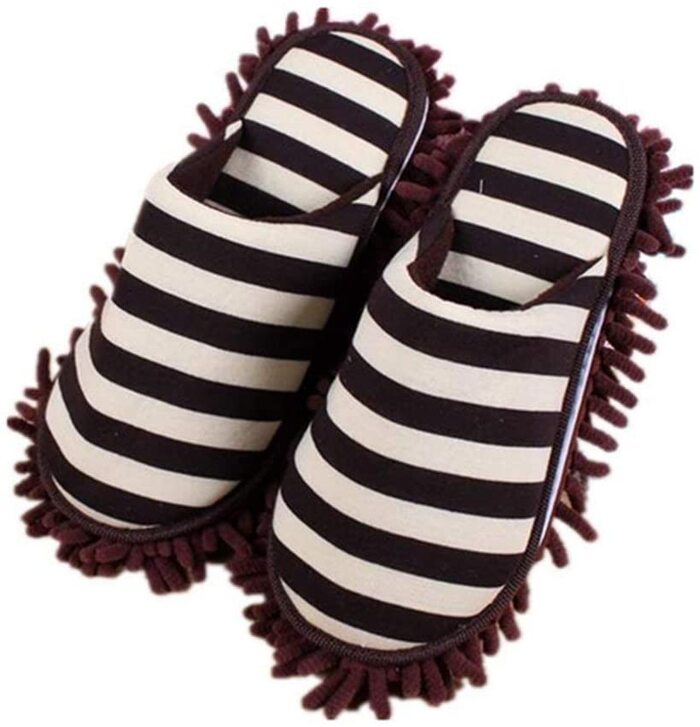 In the event that they are kept, they are a useful tool for cleaning up pet hairs that appear on the floor between vacuumings. It can be used to clean the kitchen or the living room, and when used to remove fine dust, it is an extremely useful tool. He can clean the dusty floor while walking from room to room, putting away dishes and laundry, while wearing these slippers. They're very convenient!
32. Sleep Masks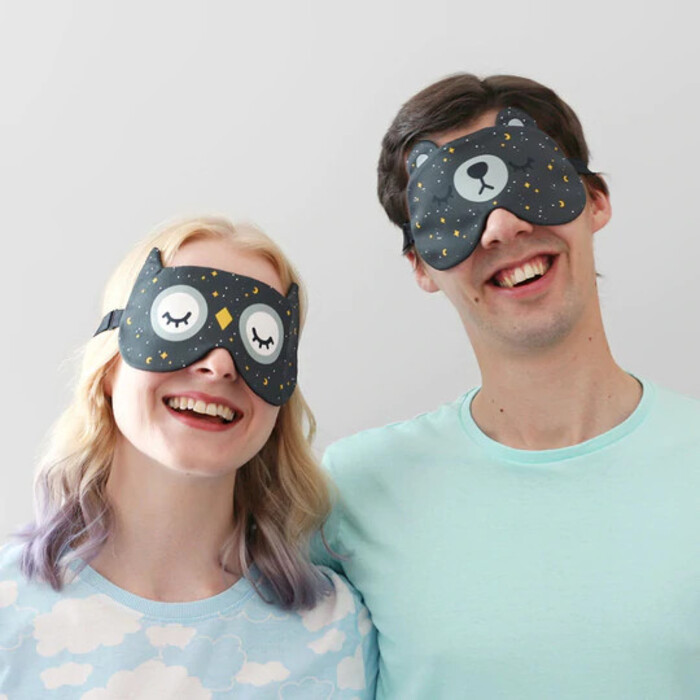 Couples who've been sleeping side by side for years will adore these matching sleep masks, whether they're newly engaged, married, or just in love. As for the backing, you have the option of satin or silk.
Read more:
With so many options for funny gifts for groom, you'll never be able to offer boring gifts to your favorite couple. Even the most jaded recipient will crack a smile when they receive these amusing wedding gift ideas. Remember who you're buying for when you're out shopping. Make sure your clever gift suggestions for them don't go too far!