Gifts for the new home, such as countertops, appliances, and more are traditionally given at bridal or wedding showers as a celebration of the bride's impending marriage. Bridal showers have evolved over the years to include more personal gifts for the bride or items she can use for her upcoming wedding, as many couples already live together before they get married. If you don't have a wedding registry or aren't sure what to get for unique bridal shower gifts, this post is for you. Here are some suggestions to get you started. Oh Canvas's list of 50 fantastic wedding shower gift ideas is certain to please you.
Unique Bridal Shower Gifts For Bride That She Will Love
Custom Gifts for Bridal Wedding Shower
1. Jewelry Box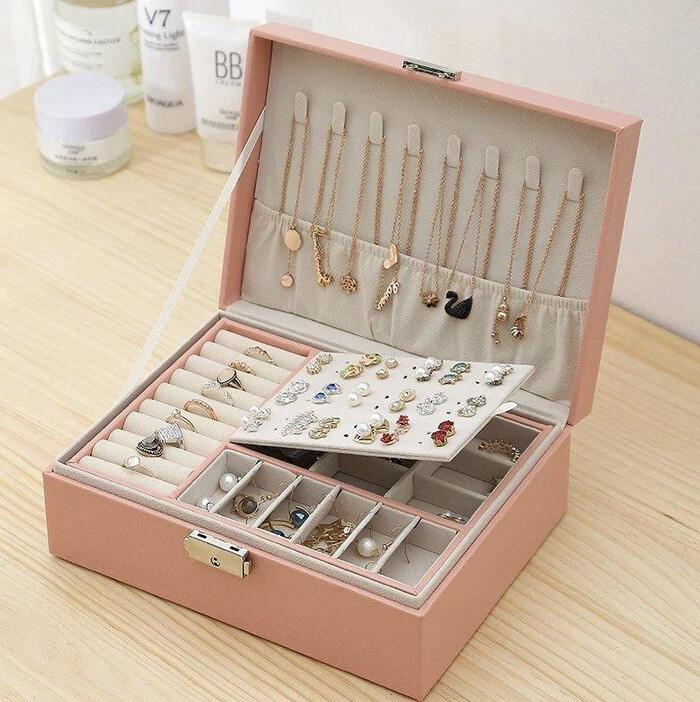 These beautiful jewelry boxes are the perfect bridal shower gifts for the bride who has everything. Help her keep her jewelry organized with this chic box if she has too many rings, earrings, and necklaces. She can keep her most prized possessions safe in the many compartments and padded cords in the spacious interior.
2. Custom Birthstone Pendant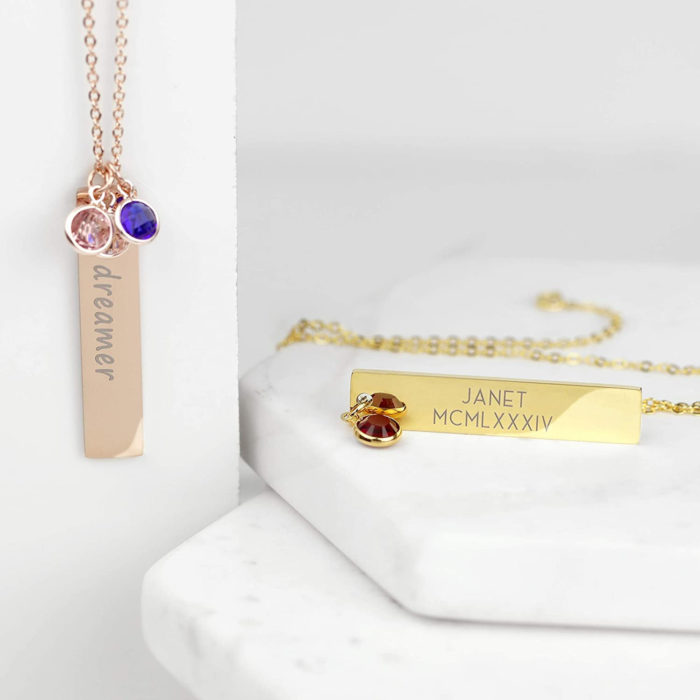 Looking for unique and personal bridal shower ideas for bride who has everything? A custom birthstone pendant is the perfect option! For example, she could choose her birthstone and initials, or those of a special person in her life. This is the ideal bridal shower gift for someone who values thoughtful and personal gestures.
3. Custom Luggage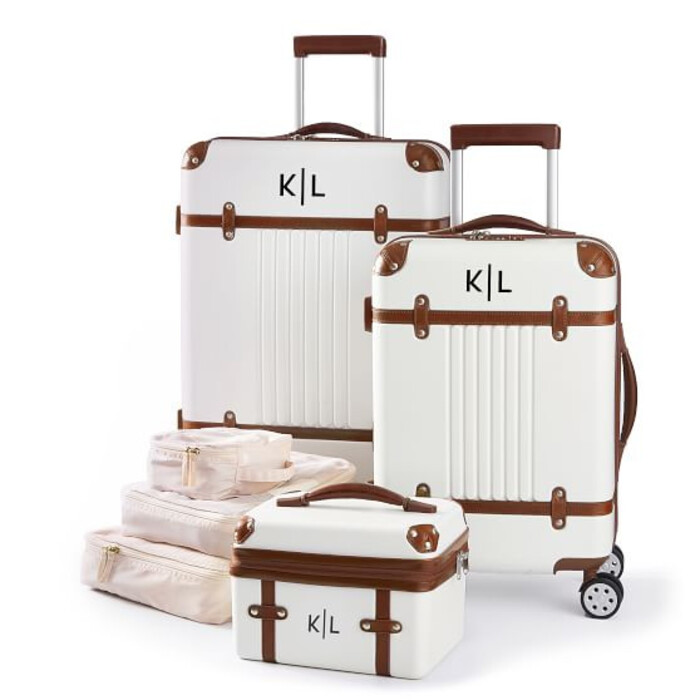 This spacious carry-on is perfect for unique bridal shower ideas for bride who has everything for the bride-to-be who is planning a tropical getaway for her honeymoon. Custom luggage is also an excellent method to ensure that your bags are readily identifiable at the airport, thereby reducing the possibility of losing them. This is a must-have for anyone planning a wedding soon.
4. Wedding ring dishes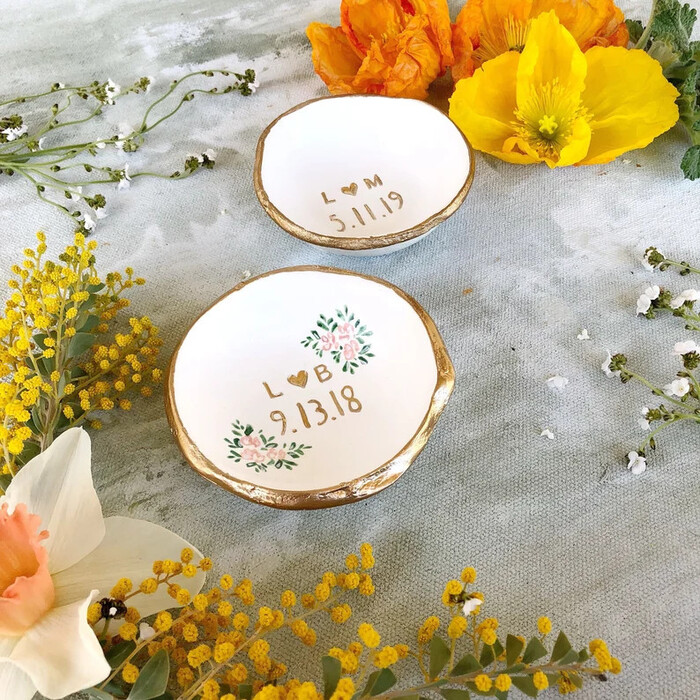 Atop any nightstand or dresser, these vintage ring dishes will look charmingly (romantic) displaying wedding rings or other mementos. These charming dishes are perfect for keeping rings and other tiny pieces of jewelry out of the way and out of sight on a nightstand or bathroom vanity. She will appreciate these unique bridal shower gifts for the bride who has everything from you.
5. Honeymoon Beach Tote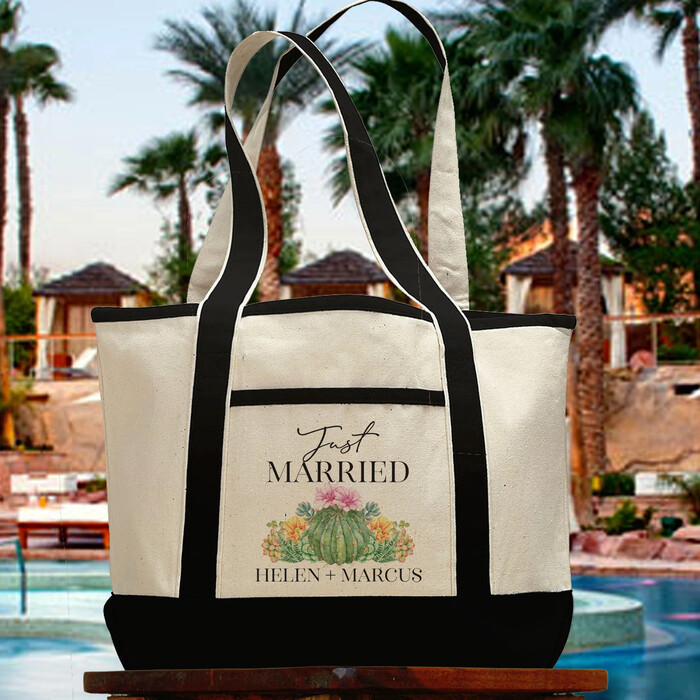 Pretty tote bags are a must-have for every girl, especially during her honeymoon. This bag is designed to last and can withstand the elements thanks to its large storage space and sturdy construction. Personalize this bag with her name, you will have the most amazing and unique bridal shower ideas for bride who has everything
6. Engraved Hammer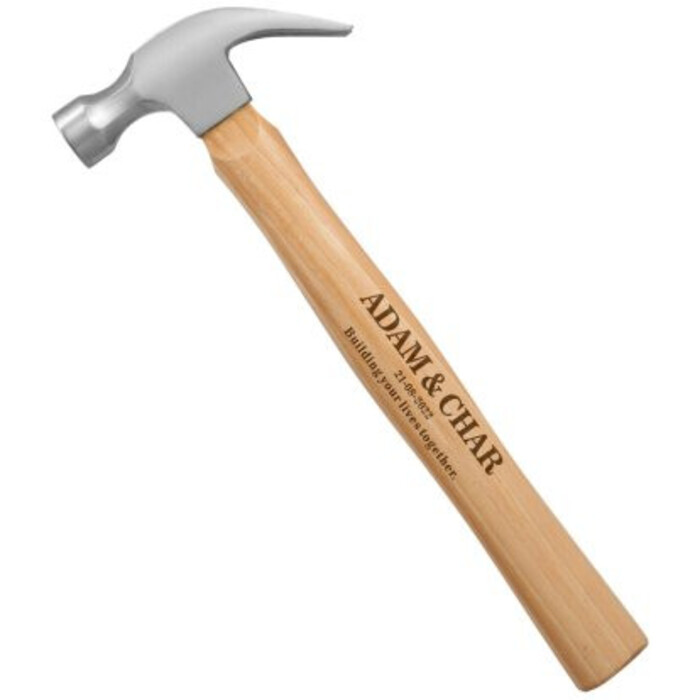 Everyone should have a hammer in their toolbox. Few people think to bring one to a bridal shower as a gift. Nevertheless, this is no ordinary hammer. Inscribed with "Building our life together," it's a sentimental and practical bridal shower gift that can be used for everything from hanging wedding photos to erecting furniture.
7. Wedding Vase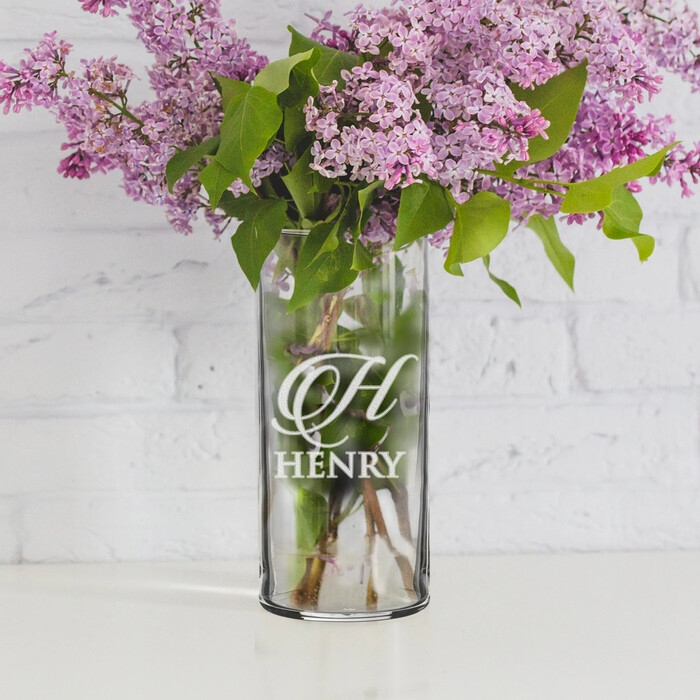 Native American weddings typically feature a special vase made of ceramic. The modern wedding vase may be customized with the couple's names and wedding date and can be constructed from glass or metal, among other materials. Wedding vases are often beautiful bridal shower ideas for bride who has everything and can be used as a centerpiece or a decorative item in the couple's home.
8. Wedding Dress Hanger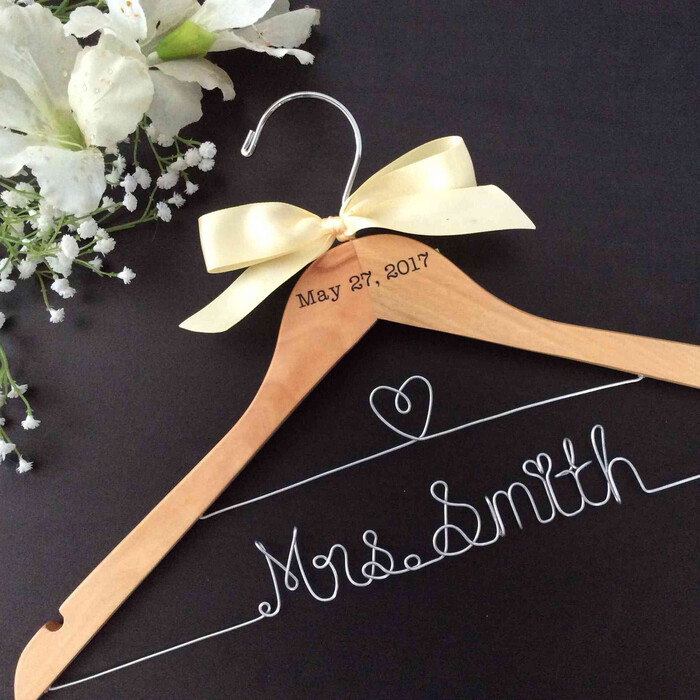 Personalized wedding dress hangers are a great idea for unique bridal shower gifts for bride who has everything that you might not have considered before. This gives wedding photographers something unique to work with because everyone wants the iconic photo of the hanging gown. Choose a flower or bow and a color for the wire and wood.
Oh Canvas Tip

Get a bespoke wedding dress hanger with notches to ensure the garment will be held in place. Be sure the hanger can support the weight of your bridal dress; many of them are rather substantial. The wedding couple's names may be made one-of-a-kind with wooden, satin-padded, or custom-twisted wire name hangers.
9. Cake Stand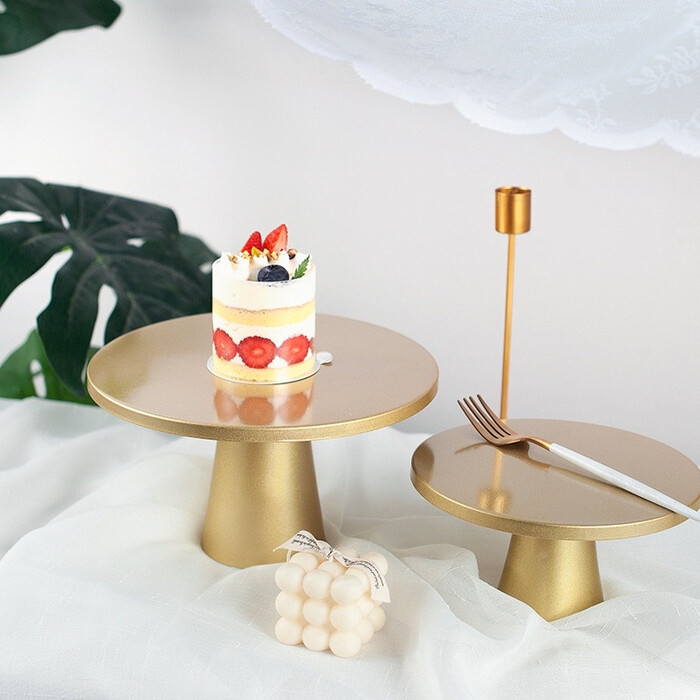 This gorgeous serving board and its accompanying glass dome make the ideal display piece for serving everything from cakes and muffins to cheese plates. Cake stands have been around for a long time, but this new take on the classic design will look great on any kitchen counter.
10. Customized Canvas Song Lyrics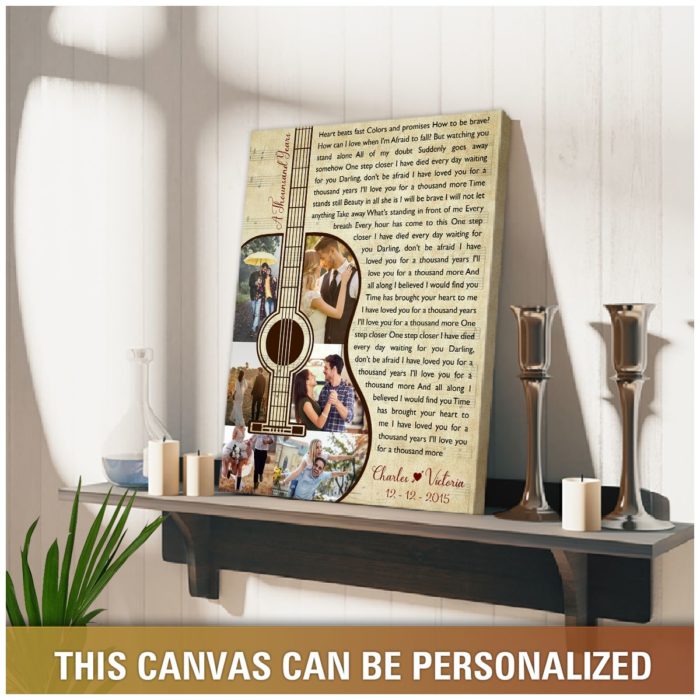 The lyrics of the couple's wedding song or the first song they danced to can be printed on this personalized wall art print canvas. Customization options include adding the couple's names, wedding day, and the size of the print. The newlyweds are going to look back on this one-of-a-kind and meaningful present with fondness for many years to come.
11. Customized Cutting Board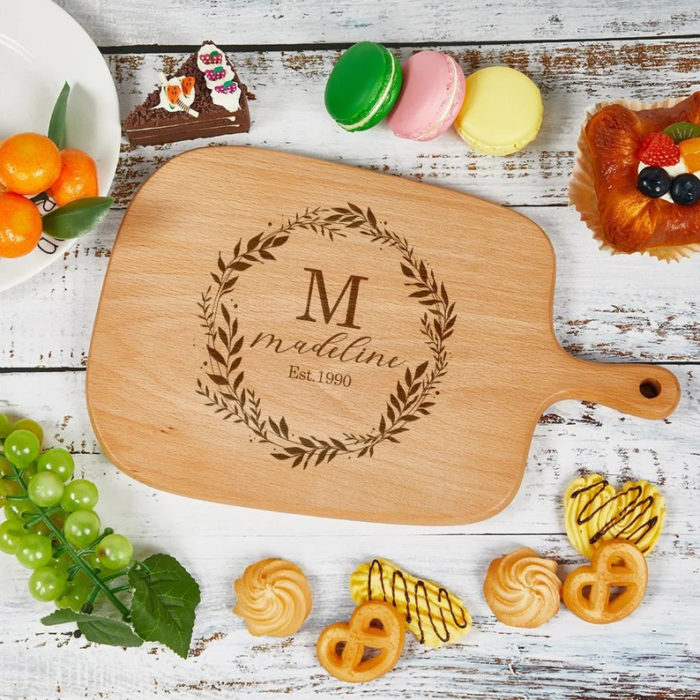 The best unique bridal shower gifts for the bride who has everything are those that can be put to good use right away. The board may be fashioned in a wide variety of sizes and forms, and it can be constructed from a wide range of materials, including bamboo, wood, or acrylic. Having a cutting board with their initials on it is a thoughtful and useful way to commemorate their wedding day, and it also looks great in the kitchen.
12. Personalized Photo Album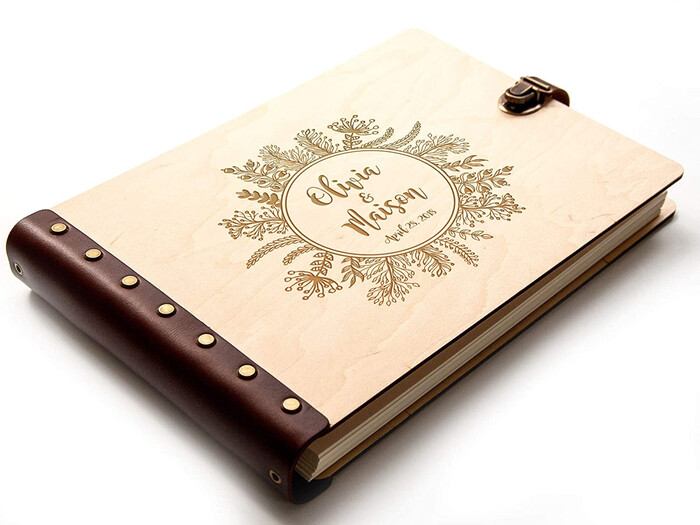 Creating a beautiful scrapbook or photo album for the bride-to-be is a great way to show your affection for her. It is possible to make a scrapbook or photo album of memories and moments from her entire life, or you can make it a scrapbook of the time since she met her partner.
13. Charging Station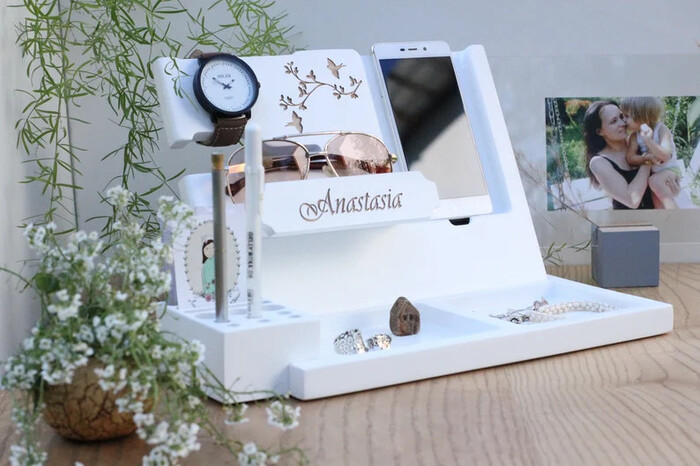 With this personalized bridal shower gift, they'll never have to fight over chargers or outlets again! There is room for two smartphones and two smartwatches on this charger. Wallets, keys, and other small items can all be stored in the tray. ideal for their bedside table.
14. Candle Holder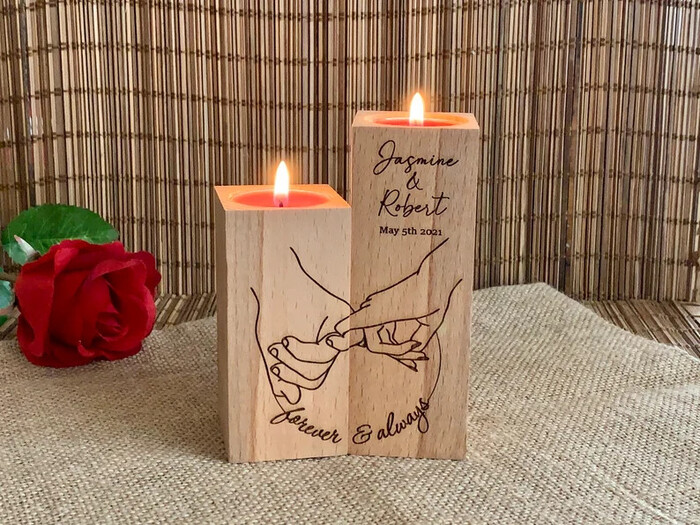 Their home will have a romantic glow thanks to this candle holder. They are versatile and may be utilized for a wide range of events and functions, from intimate meals to religious rites and as house accents. To further elevate the mood, some candle holders have elaborate patterns or symbolic designs.
15. Bathtub Caddy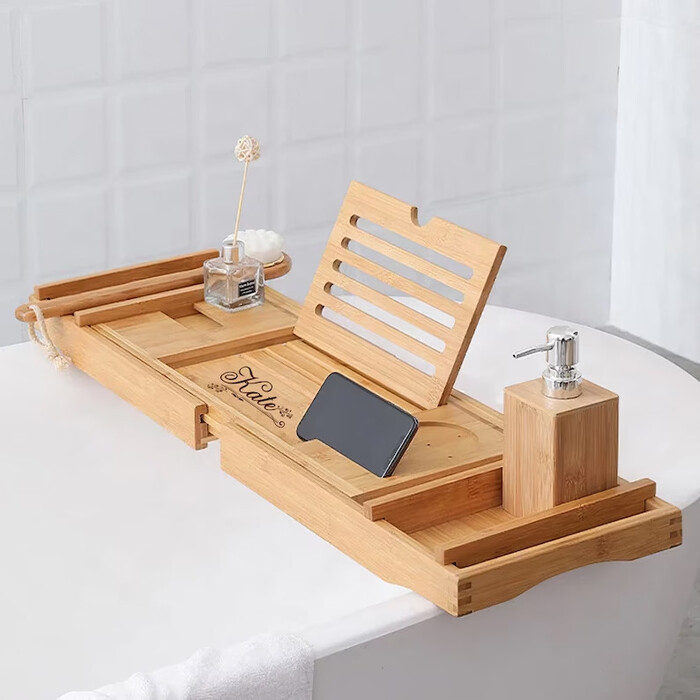 This luxurious bamboo bathtub tray has it all for your lady who loves a good soak. Although it can be used in even the widest bathtub, the waterproof design allows it to expand to accommodate all of your bathing needs. Pour a glass of wine and a little chocolate into a small bowl and surprise her with a new subscription to her favorite magazine, scented with essential oils.
16. Monogram Airpods Case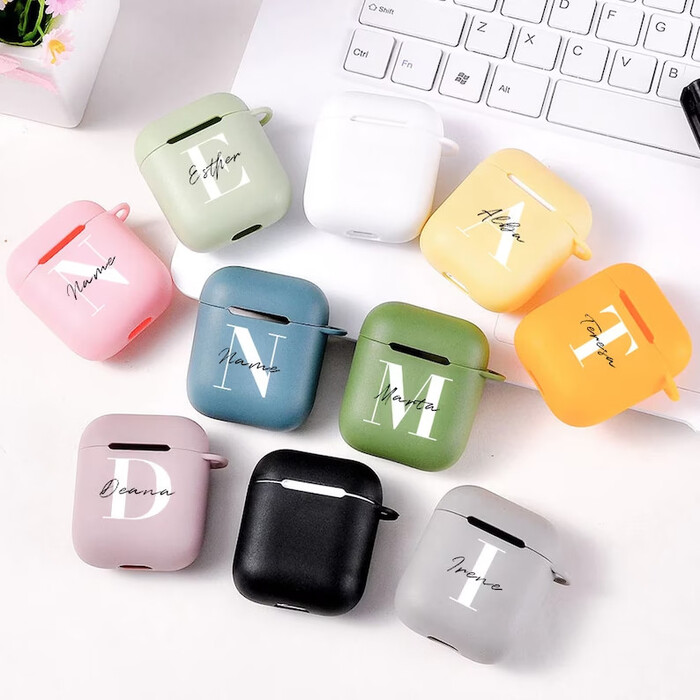 Monogrammed gifts are always a stylish choice for unique bridal shower ideas for bride who has everything. It's a great way of preventing damage to her AirPods from everyday use, such as scratches, dust, and drops. In addition to colors and fonts, the case can be customized in a variety of ways.
17. Personal Wine Chiller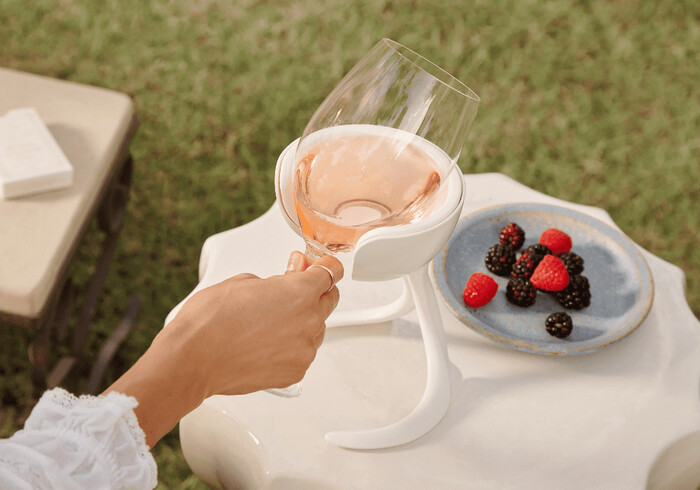 She will never again drink a warm glass of wine! Using this wine chiller, she can enjoy a chilled glass of wine for over an hour indoors or for up to 45 minutes outdoors in the shade during warm weather. She can enjoy a glass of wine while preparing and cooking dinner in the chiller. Standard-sized stemmed wine glasses are stored in the chiller.
18. Garden of Love Design Serving Bowl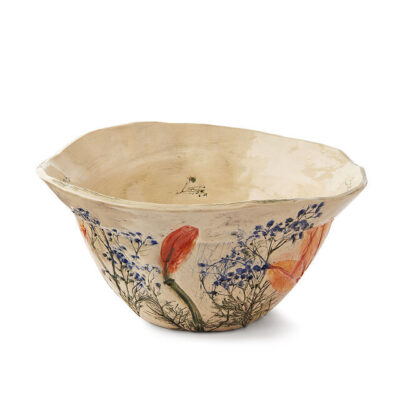 The humble serving bowl is a common household item, but with this unique memento, you can give it a new lease on life. This hand-painted ceramic bowl depicts a couple swinging under a tree with colorful flowers for leaves: a pair of doves, aka "lovebirds." The couple's names can be engraved on the bottom of the dish.
19. Family Recipe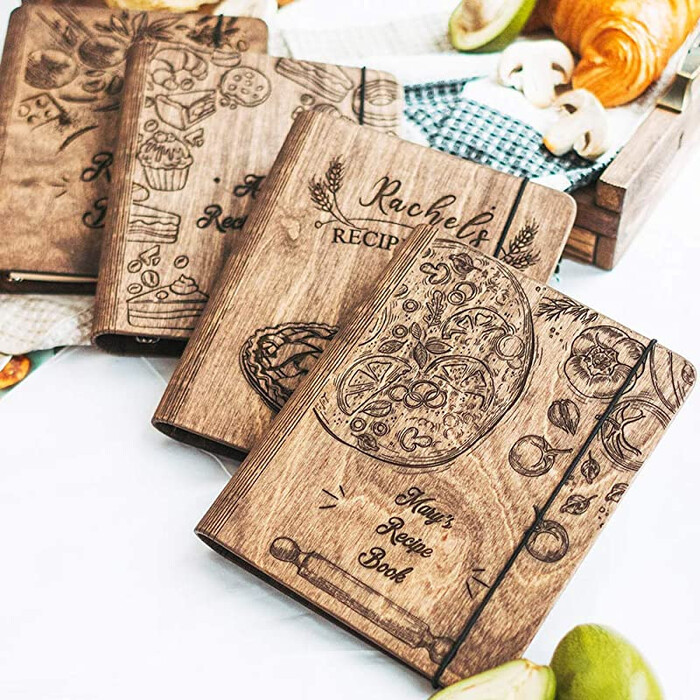 These are truly unique bridal shower gifts for newlyweds to receive a personalized recipe book. The fact that this thoughtful bridal shower gift can hold both of their most treasured family recipes will be greatly appreciated if they enjoy spending time experimenting in the kitchen together. In addition, the rustic birch wood cover makes it a lovely addition to their bookcase.
20. Coaster Set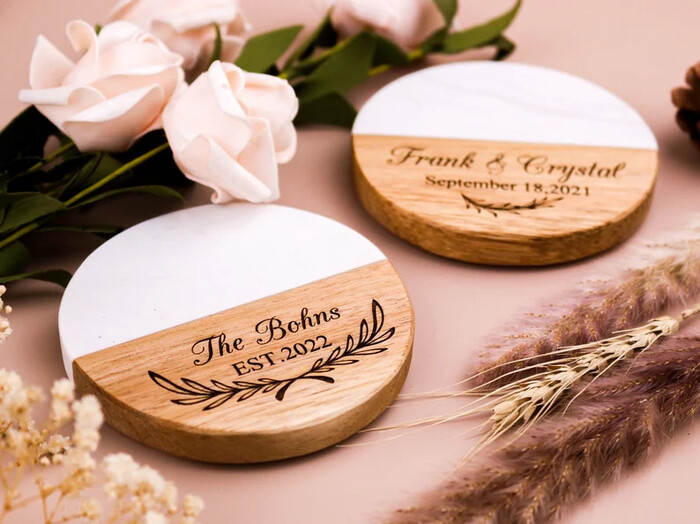 Coasters are a great option for low-cost, unique bridal shower ideas for bride who has everything that are still meaningful. The couple's names and the year of their wedding are engraved on these marble and wood coasters. They're a tried-and-true choice for bridal or couple shower gifts because they'll help the couple safeguard all of their new furniture from damage.
21. Star Map Wall Art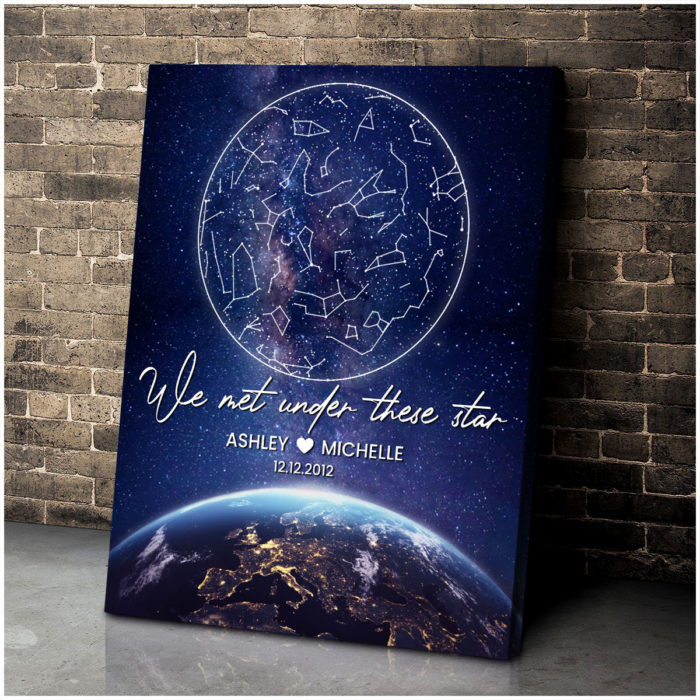 Even though the home decor is a common choice for bridal shower presents, this particular piece stands out for its originality. To commemorate the wedding day and their upcoming nuptials, the stylish photo art features a custom star map. It's one of our favorite wedding shower gifts.
22. Personalized Snow Globe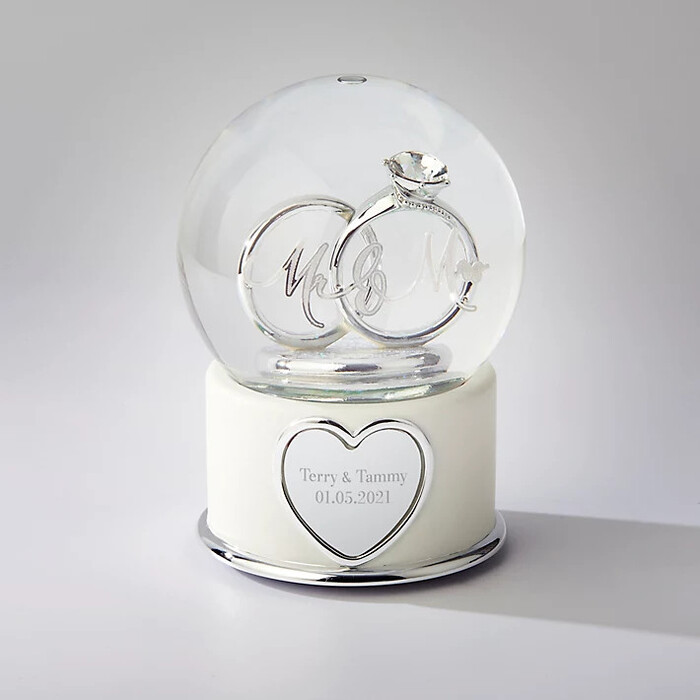 Are you searching for some bridal shower ideas for bride who has everything? The little picture or figurine inside the globe looks all the more lovely and wonderful thanks to the dazzling snowflakes that surround it. Whether it's for a wedding, an anniversary, or any other special event, the snow globe may be personalized with a unique message, name, or date.
23. Personalized Beach Hat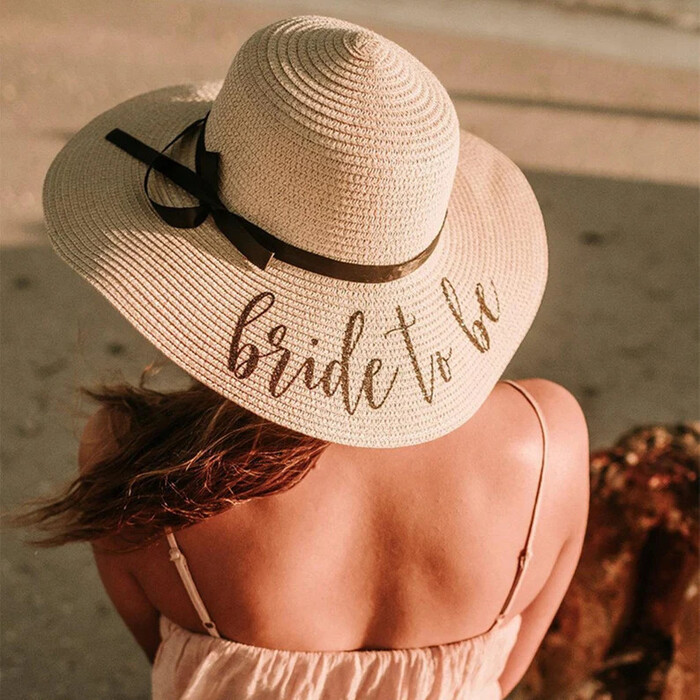 Bridal shower gifts for the bride who has everything like these might be appreciated by her. Wide-brimmed and usually made of straw or cotton, these hats are perfect for warmer climates. An ideal present for the bride-to-be and her attendants, they may be personalized with a monogram, name, or slogan.
24. Custom Street Map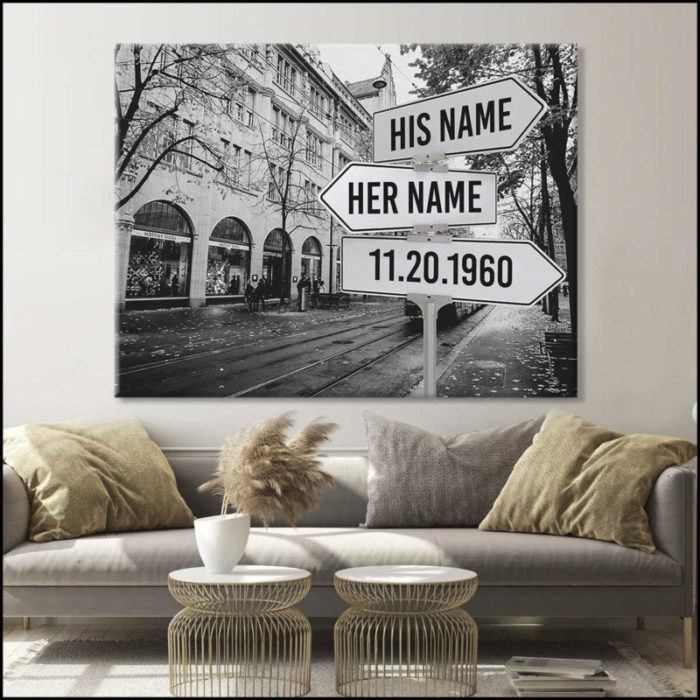 Create a one-of-a-kind framed work of art using the coordinates of a special place. It's up to you to pick the wedding day or the location where your favorite couple first met or where they got married. What matters is that the recipient will treasure the bridal shower gift for all the right reasons.
25. Mug Set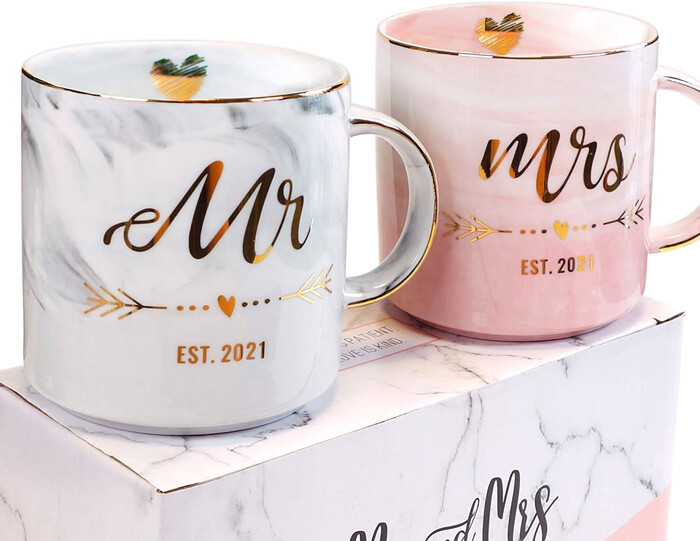 If you're looking for some bridal shower gifts for bride who has everything, consider a unique and personalized mug set. The bride will appreciate your creative and useful present, whether it's a monogram, a phrase, or an inside joke. Every time she uses the cup set for coffee, tea, or her favorite hot or cold drink, it will remind her of your unique relationship.
26. Crystal Decanter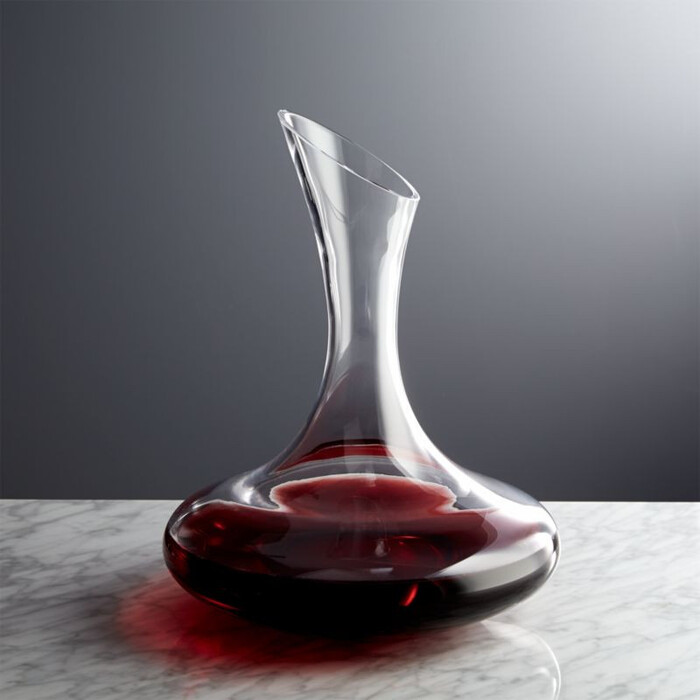 The sleek crystal decanter on their bar cart will be a welcome addition. Wine aficionados who take their tastings seriously will appreciate this wedding bridal shower gift. An aerating effect is achieved by its wide-rounded base and long narrow neck, which aerate the wine.
You won't have to worry about it toppling over because it's been cleverly designed. The couple's initials or the name they will soon share should be engraved on the piece.
27. Personalized Keychain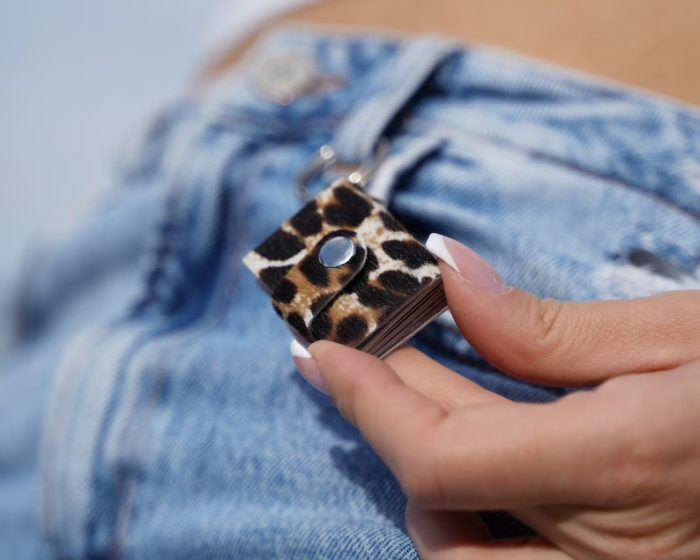 She can carry her keys in style with a mini photobook keychain. It's made of genuine leather, which means it'll last a long time and look great doing it too! For a family vacation or to carry around with you at all times, this keychain is ideal. She organizes her treasured photos and memories beautifully.
>>> Recommend Reading: 43 Best Bridal Shower Gifts For Guests Will Surprise Them
Unique bridal shower gifts for bride: Fashion and Healthcare
28. Pearl Chain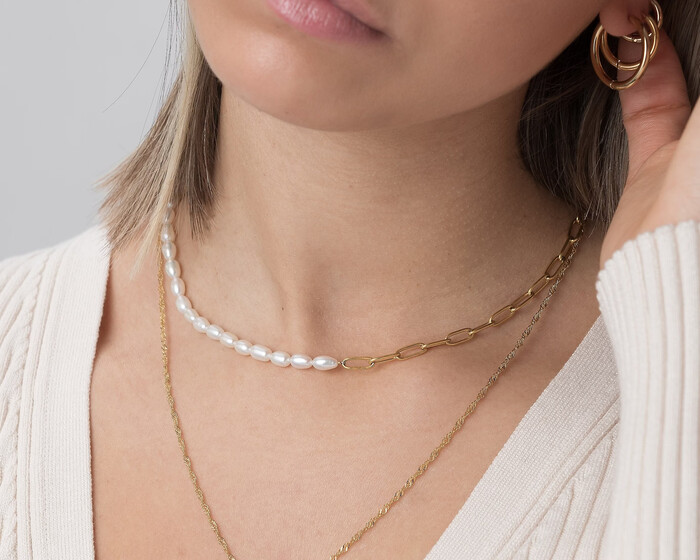 This gold-plated initial necklace is a fantastic way to bring the pearl core trend into her wardrobe. The size and color of the pearls might be consistent throughout, or they can have some variation for a more interesting design. It's ideal for the bride who prefers a pared-down yet feminine wedding look.
29. Trendy Blazer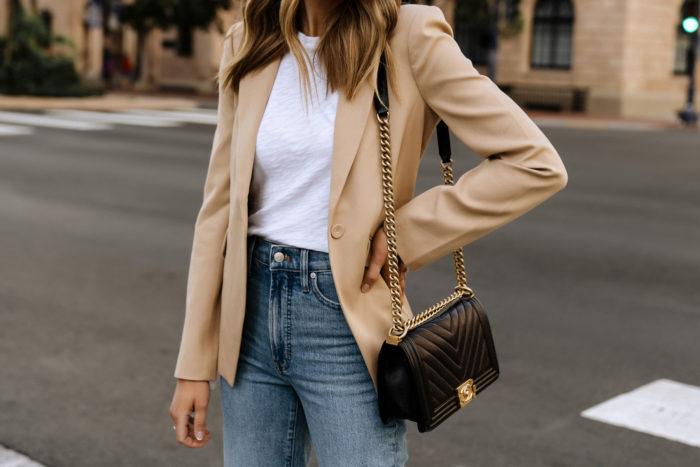 Having trouble coming up with bridal shower gifts for the bride who has everything? No matter why she chooses to purchase this blazer, it is sure to become a staple in her wardrobe in no time. It's a sleek and adaptable accessory that works well with both dressy and casual attire. Choose up a blazer for the bride in a timeless hue like black or navy, or go for something with a little more flair, like a bold pattern or a contrasting lapel.
30. Comfy Lingerie
Comfy Lingerie is one of the most perfect bridal shower ideas for bride who has everything. She can feel beautiful and at ease on her wedding day and honeymoon with the help of lingerie. Be sure to take the bride's preferences into account while making your lingerie selection.
31. Bride Hair Accessories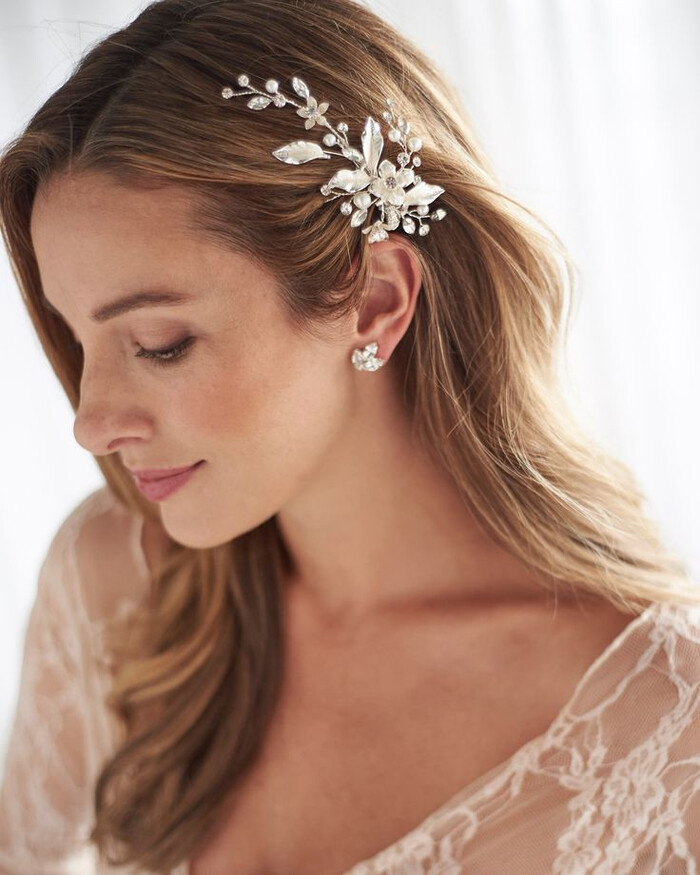 The bride-to-be will love wearing bridal hair pins at her bridal shower, bachelorette party, or even on her honeymoon, so why not get her some? Clear rhinestones to adorn each of the three included hairpins?
32. Fashionable Heel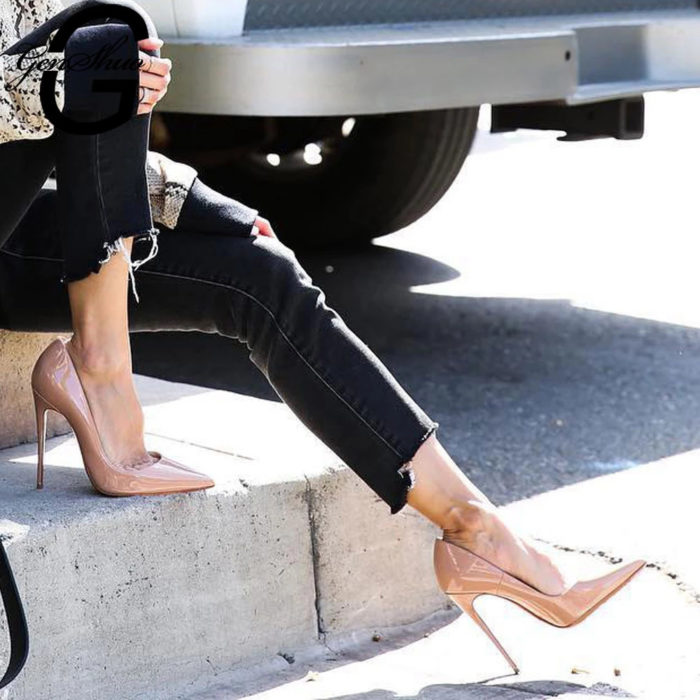 High heel shoes are a necessity for all women. Choose this idea if you are looking for practical bridal shower gifts for bride who has everything. A gorgeous pair of heels, whether the bride choose traditional pumps, modern block heels, or contemporary strappy sandals, can help her feel beautiful and put together on her wedding day and afterwards.
33. Satin Pajama Set
Set your love on fire with this lace-pink satin pajama set. She may relax in style while watching TV or reading a book, or enjoy a good night's sleep on our plush pillows. Satin pajama sets are a great choice for bridal shower gifts for bride who has everything.
34. The Weekender Bag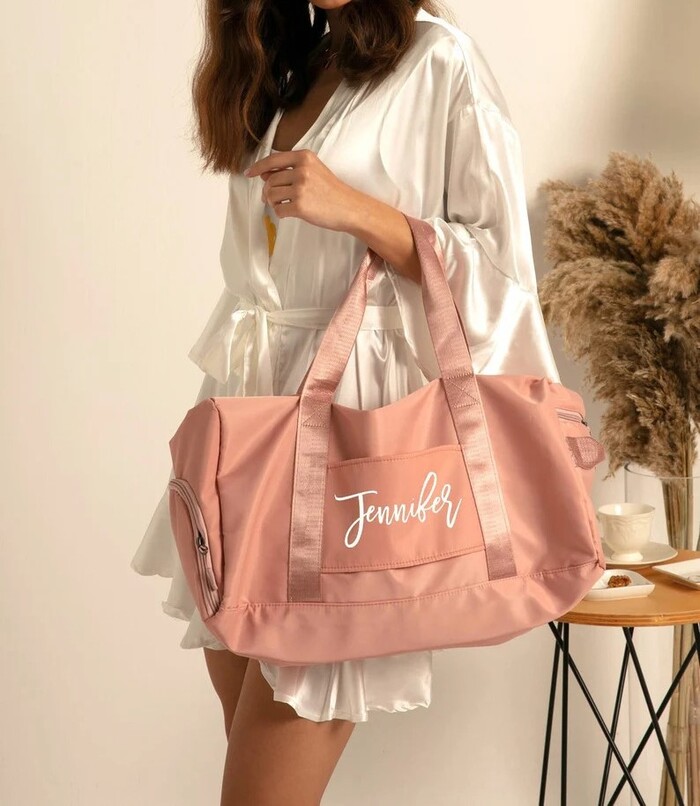 An easy-access opening on this tote makes packing simple. She can pack all the basics, plus some, in this backpack, making it ideal for a quick vacation or weekend break. The bottom storage area is ideal for stowing footwear, toiletries, and other small items when traveling.
35. Bath Bombs
A relaxing soak in a tub of bubbles is second to none. Bath bombs provide a bubbly experience. Natural, skin-healing ingredients are used in the creation of these bombs, which are both beautiful and functional. Having a night of pampering is made easy with these.
36. Spa set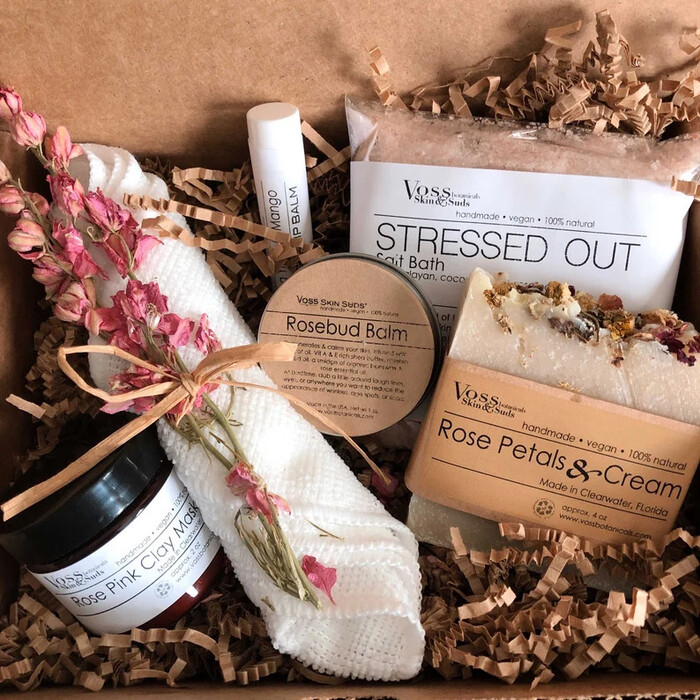 Every bride needs to be pampered before her wedding so that she can look her best and most beautiful. The gift basket includes bath salts, shower gel, body lotion, scrub, bubble bath, and body butter for pre-wedding beautification.
37. Self-Care Gift Set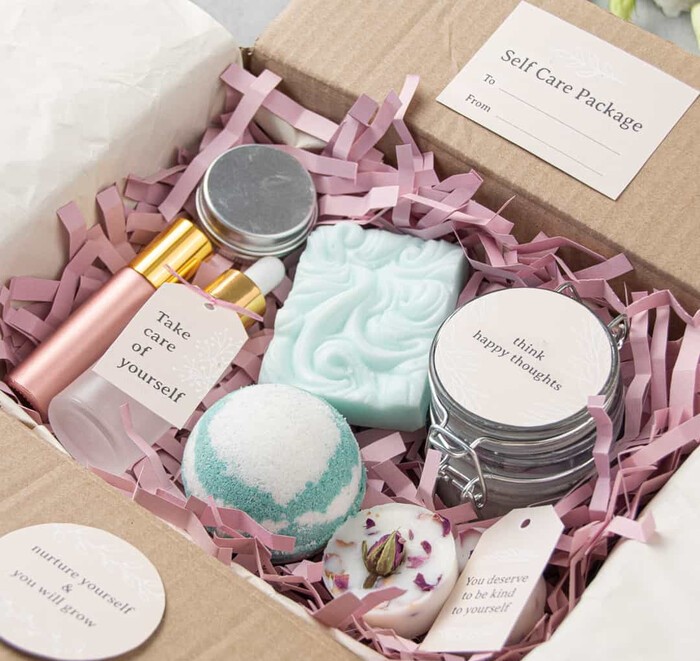 A night to herself is sometimes the best present you can give her! Everything she needs for a night of self-pampering is included in this self-care gift set. Soap, bath bombs, salts, and a clay mask are all included in this set.
>>> Read more: 32+ Best DIY Bridal Shower Gifts The Bride Will Cherish
Unique Bridal Shower Gifts: In the Kitchen and Picnic
38. Food Storage Set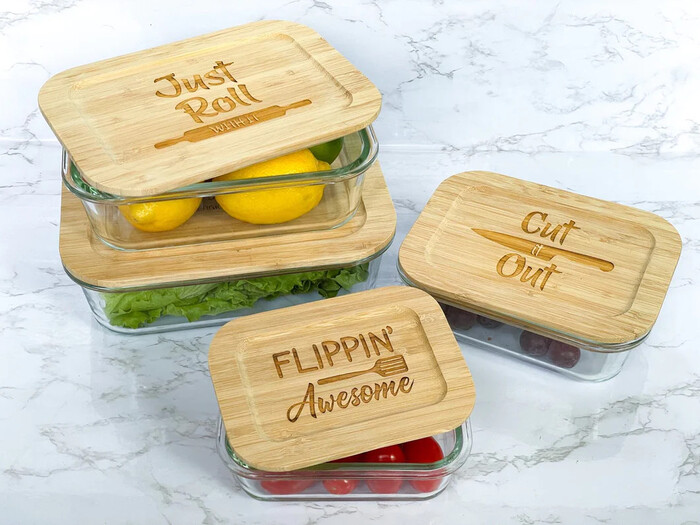 Who said food storage had to be drudgery? In addition to being practical, these affordable, unique bridal shower gifts are also adorable. Because they're decked out in np g, they make a lovely place to store the couple's leftovers.
39. Dutch Oven
This model comes in five stunning colors and has four layers of superior enamel for lifelong durability and a nearly nonstick surface. As bridal shower gifts for the bride who has everything, a Dutch oven is a thoughtful and practical option for the couple who enjoys cooking or wants to start building their kitchen essentials.
40. Pressure Cooker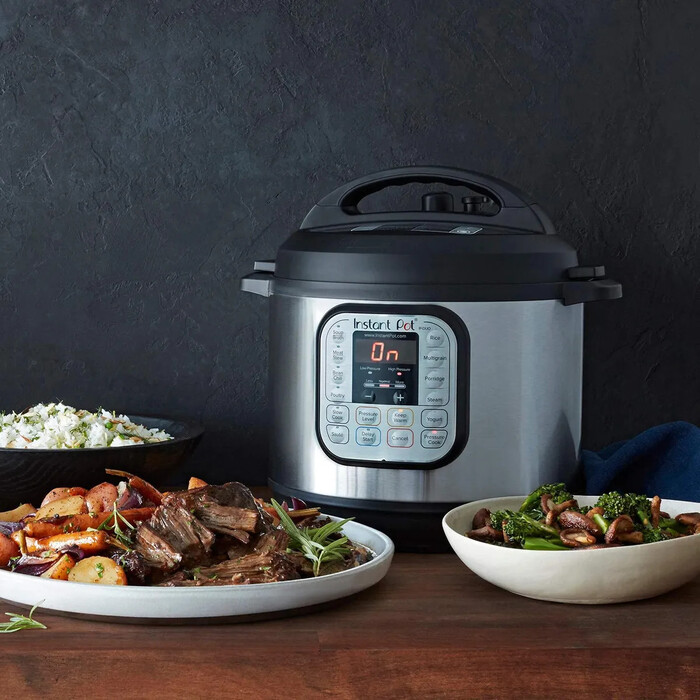 Give a bridal shower gift that does double duty to your favorite couple. This pressure cooker, which also has a timer for automated cooking, can all be prepared in this pressure cooker. This is one of the best last-minute bridal shower gifts you should consider.
41. Picnic Basket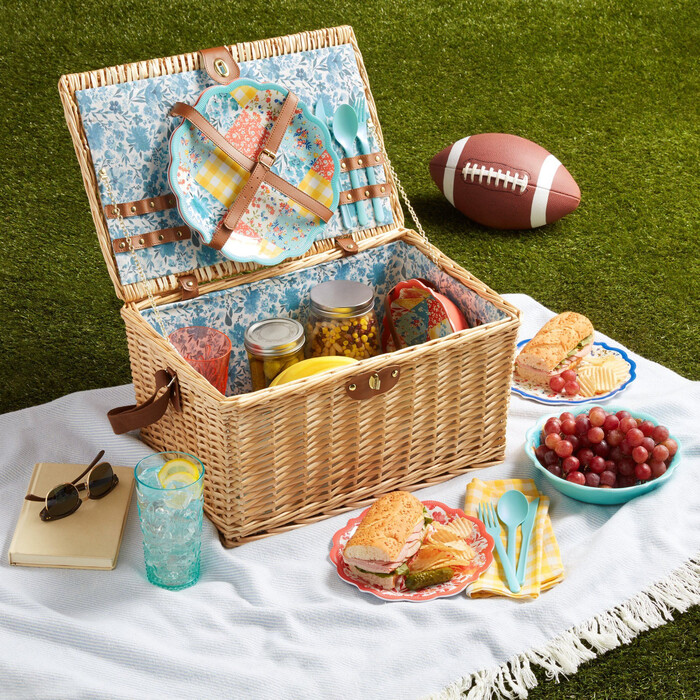 This picnic basket is a great option for last-minute unique bridal shower gifts for bride. Give a classic date to the couple with this adorable gift set for two. Plates, napkins, silverware, wine glasses, and even salt and pepper shakers are all included in this insulated wicker picnic basket (or even in their backyard).
42. Air Fryer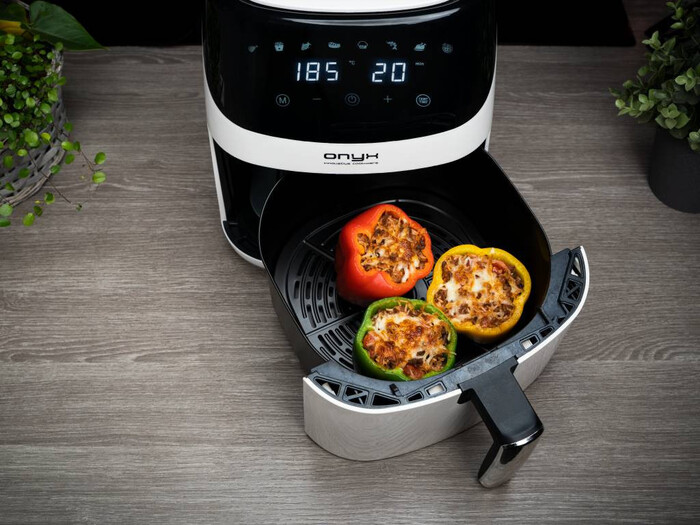 Invest in an air fryer for your fiancé's upcoming nuptials, which will allow them to cook their food without using as much oil. It has two baskets, so you can cook two different things at two different temperatures at the same time.
43. Farmhouse Bread Box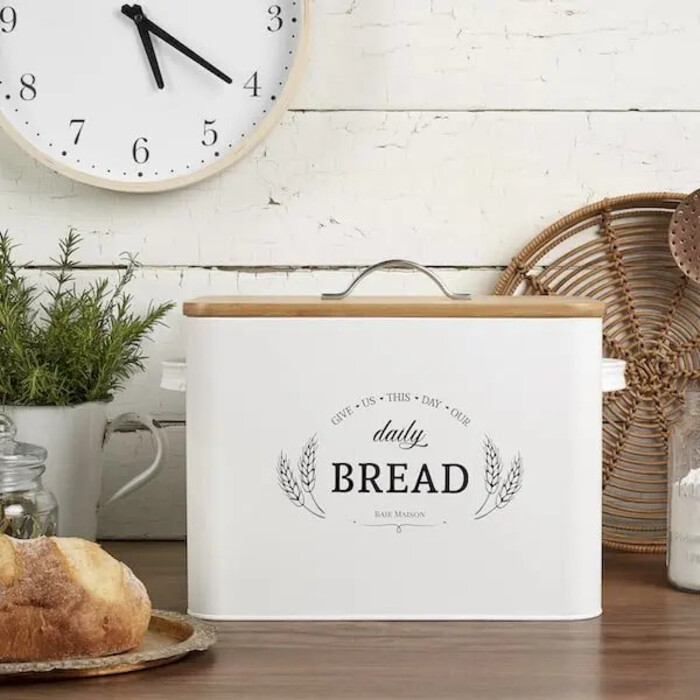 It doesn't matter if she baked it at home or bought it from the store; this farmhouse bread box will keep it fresh. Because it's so big, it can hold a lot of bread, pastries, and other goodies.
Oh Canvas Tip

Walnut, teak, and bamboo are all popular choices for bread boxes. But, if the bride-to-be lives in a very humid area, a wooden bread box might become difficult to open due to the wood expanding.
44. Smart Indoor Garden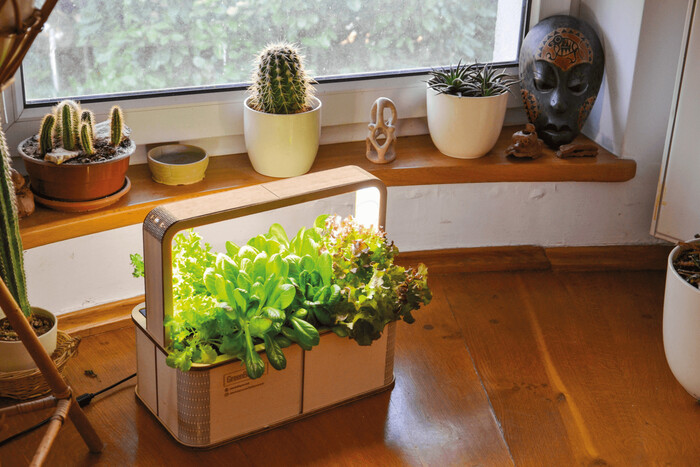 Another one of our favorite new ideas for a bridal shower gift is an indoor herb and vegetable garden. Even those without a green thumb can take advantage of the fun because smart technology automatically provides the appropriate amount of light and water. There is nothing better than having a pot of fresh basil growing on your counter.
45. Knife Set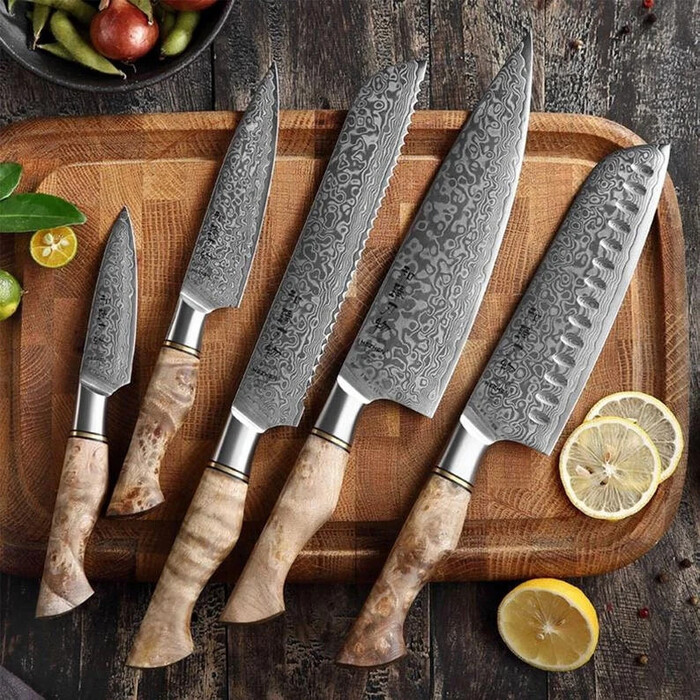 Investing in a high-quality knife set is a wise move, but finding one that won't break the bank can be a challenge. This elegant and well-crafted gift will last a lifetime for a newlywed couple.
46. Appetizer Plate Set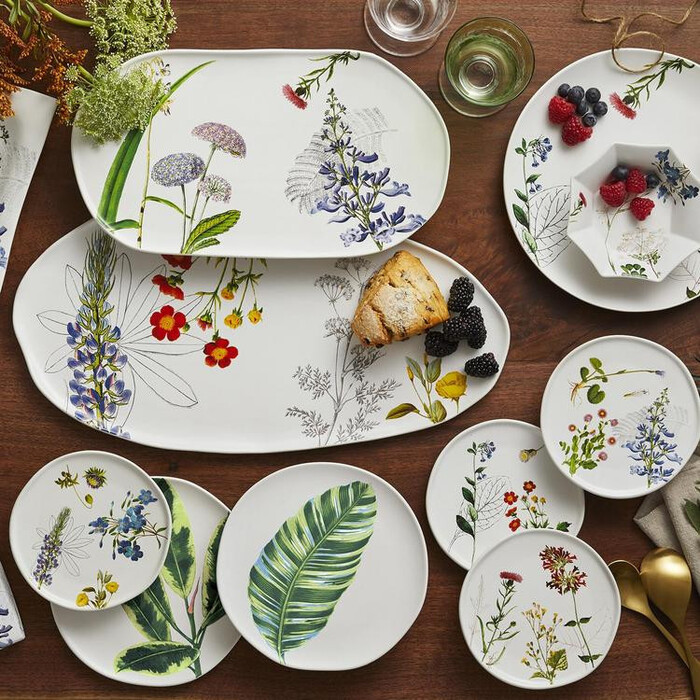 There is no such thing as too many appetizer plates for newlyweds who host a lot of parties. If they're looking for something new, or a funny bridal shower gift, this blue-patterned set will be ideal. In addition, the dishes aren't too pricey, so you can buy multiple sets of four without going over your budget.
Other Unique Gifts For Bridal Shower
47. Coffee Gift Box
Does your lady enjoy bourbon and coffee? If this is the case, they'll be over the moon with this gift! Coffee beans that have been aged in whiskey and rum barrels give their morning brews a smoky and complex flavor.
48. Instant Camera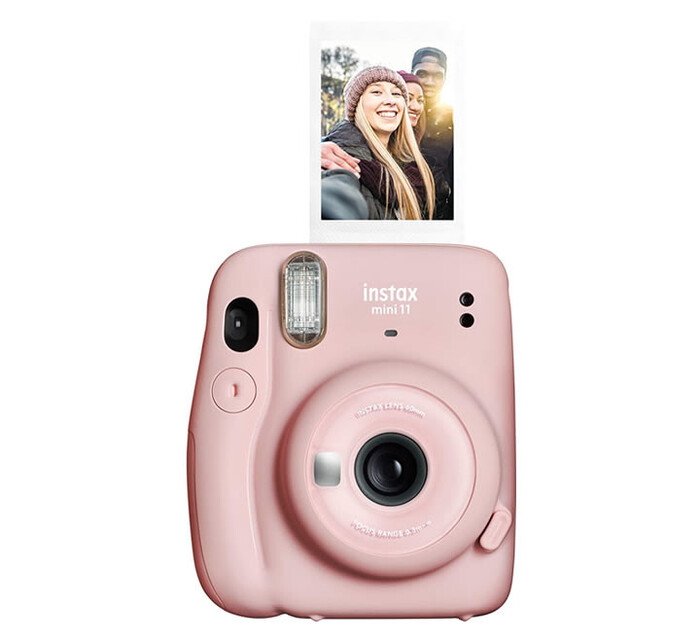 This instant camera is a great way to get your loved ones to take lots of pictures on their wedding day. It's much more compact than other instant cameras, making it convenient to carry around with you wherever you go.
49. Stone Bookends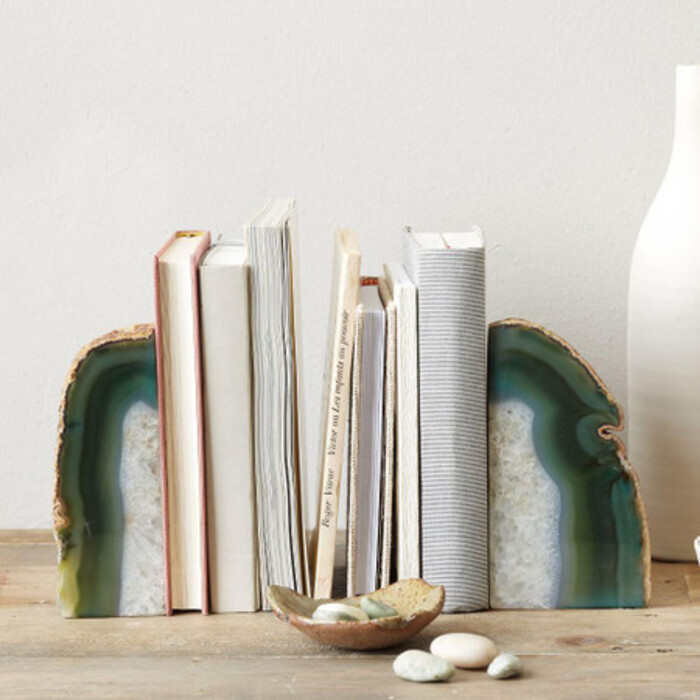 These bookends will keep your lady's books neat and organized. You can choose between natural agate stone in green, blue, or natural color, and they're all handcrafted.
50. Airbnb Gift Card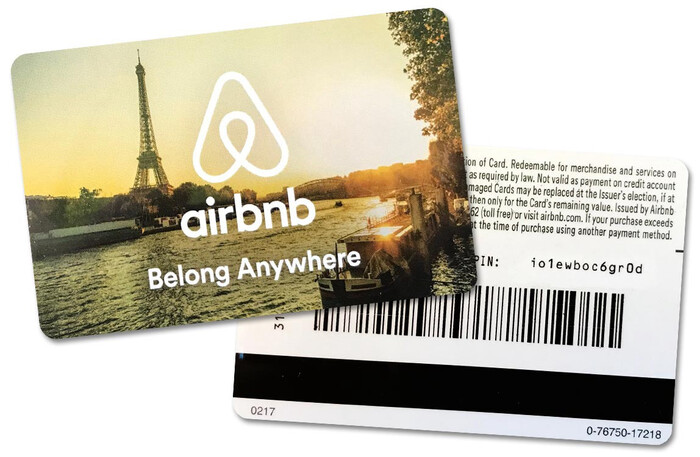 The to-be-weds will appreciate an Airbnb gift card if you know they're always looking for new experiences. After all, physical items aren't required for the best bridal shower and wedding gift ideas. Bonus: If you're on a tight budget for a shower gift, you have a few options.
51. Air Plant Holders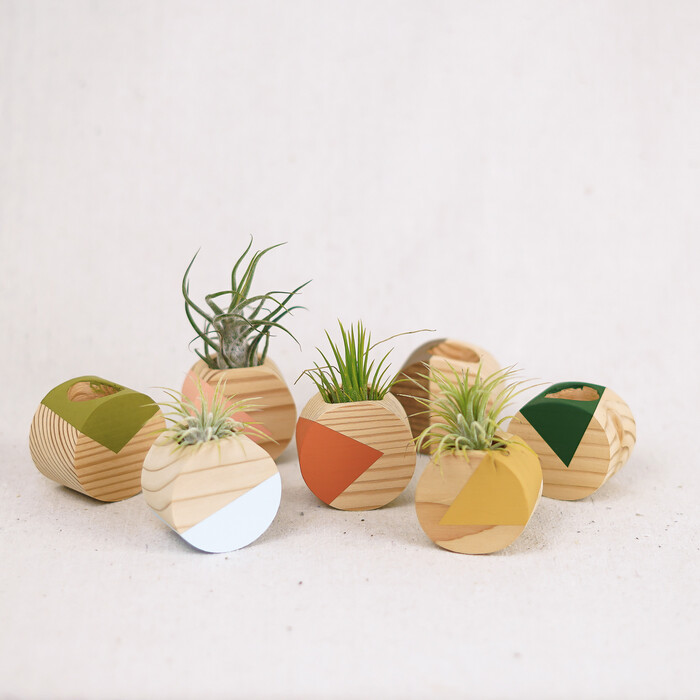 Despite their beauty, houseplants require a lot of space. Even in a minimalist setting, there is still room for air plants, which require only a misting of water once a week. The minimalist design of these air plant holders is unmistakable.
52. Silk Sheet Set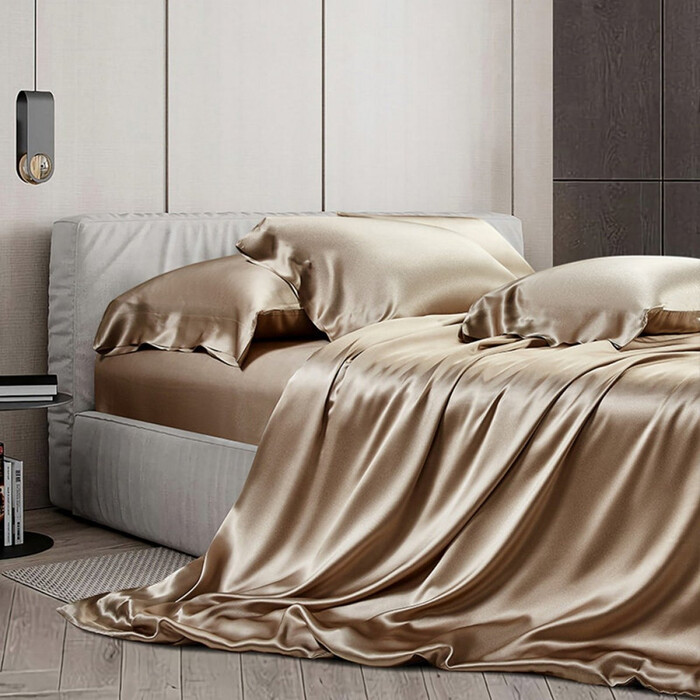 You can make her bed feel like an oasis with new sheets if she enjoys a good night's sleep. Additionally, she can sleep comfortably in this particular outfit at night. It also helps regulate body temperature for a more comfortable night's sleep thanks to the soft, luxurious fabric. It's a good bet that this will be their favorite thing to receive at the bridal shower.
53. Wedding Shower Gift Basket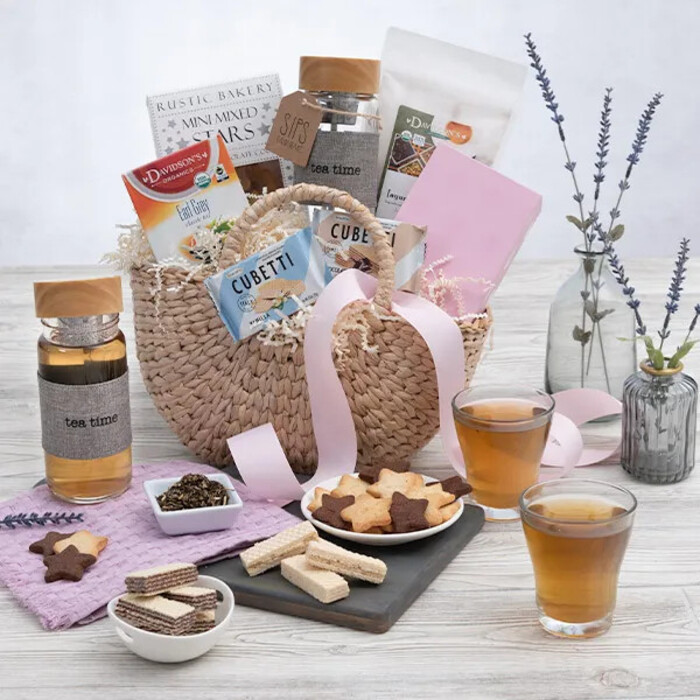 Present unique bridal shower gifts for the bride who has everythingthat she can give to her future husband or keep all to herself are included in this thoughtful basket for her. Everything from three kinds of loose leaf tea to wafer cookies and a lovely purse-style basket is included.
54. Macrame Hanging Planters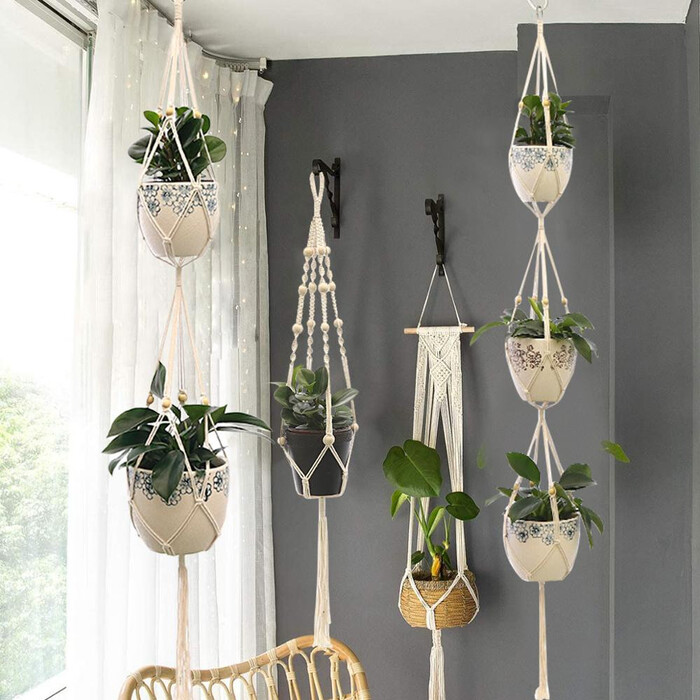 This macrame plant hanger is the perfect way to show her plants some love. These plant stands are sturdy and handcrafted, allowing her to display her favorite pots and plants in a way that suits her style.
Oh Canvas Tip

Wall hangings made of tapestry and macramé are becoming less popular. Yet, many characteristics of the Bohemian design aesthetic, such as colours that are inspired by nature and an overall focus on comfort, will continue until the year 2023.
55. Heated Brush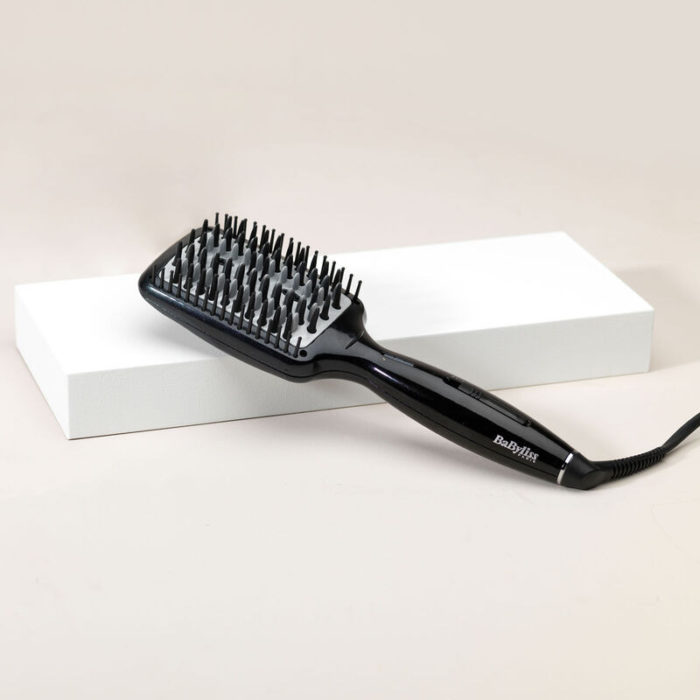 Never before has having gorgeous hair been so simple. Make silky blowouts a breeze with this simple hair tool that cuts her morning routine in half. When it comes to dealing with even the worst bedhead, this tool will make it a cinch to use.
>>> Maybe you're interested:
Celebrate the bride-to-be in your life with one of these unique bridal shower gifts. Whether you choose something she can use in her home with her brand new husband or something more personal for her, she's sure to appreciate the kind and thoughtful gesture.