Are you looking for creative and funny wedding shower gifts? It's polite to bring something for the bride or couple because traditionally, showers are gift-giving occasions meant to help the lovebirds furnish their cozy nest. Even though a host may occasionally ask for no gifts, unless the invitation expressly states otherwise, you should still buy a gift. Oh Canvas offers some absolutely fantastic prank presents! Moreover, you won't go broke with these budget-friendly wedding shower gift ideas!
Practical Funny Wedding Shower Gifts That They'll Cherish
1. High-Heel Wine Bottle Holder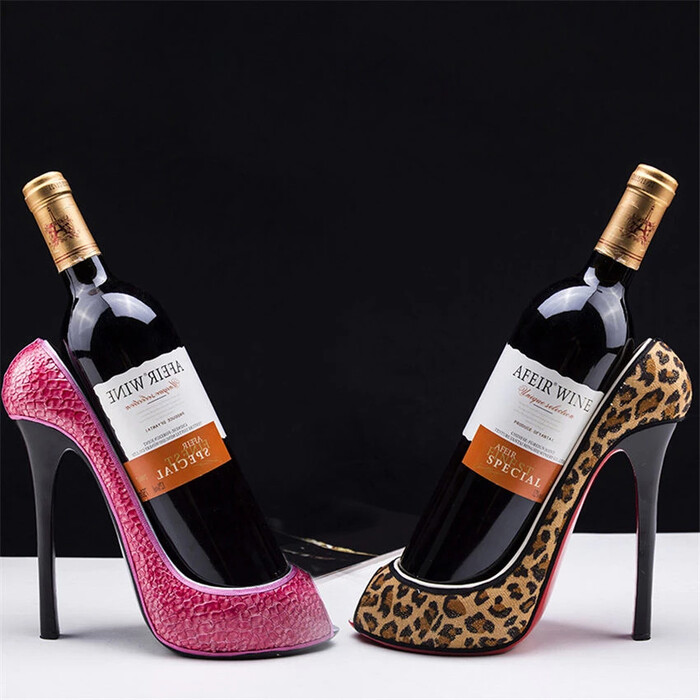 Are you trying to think of something new and unique for her bridal shower party? Why not use these amusing high-heeled wine holders as humorous wedding shower presents for her? She feels independence and feminism with this wine rack. Every time she sees it, she will chuckle.
2. Earrings in the shape of Fruit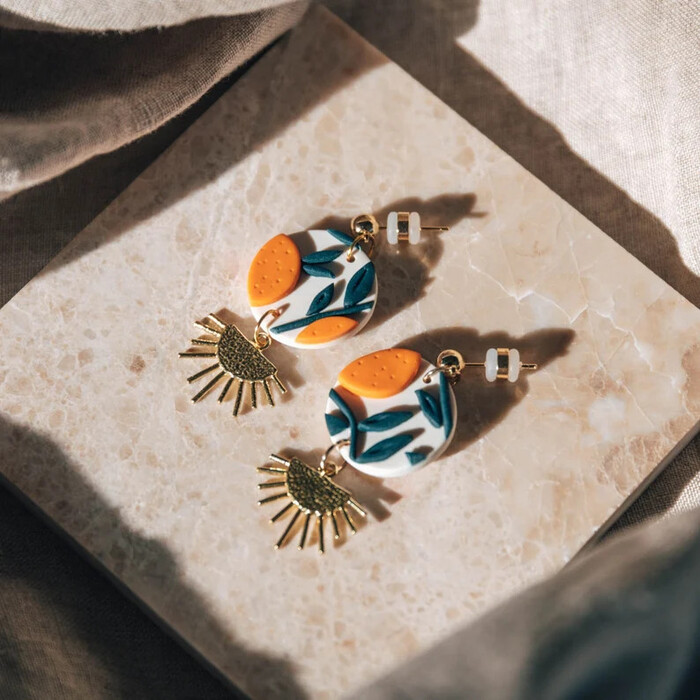 With this lovely pendant, you can give a fruit-loving woman in your life a present that she'll actually eat. Make her feel unique by including these exquisite earrings on your list of fun presents for women. She will be delighted by these funny wedding shower gifts from you.
3. Wine Glass Holder Necklace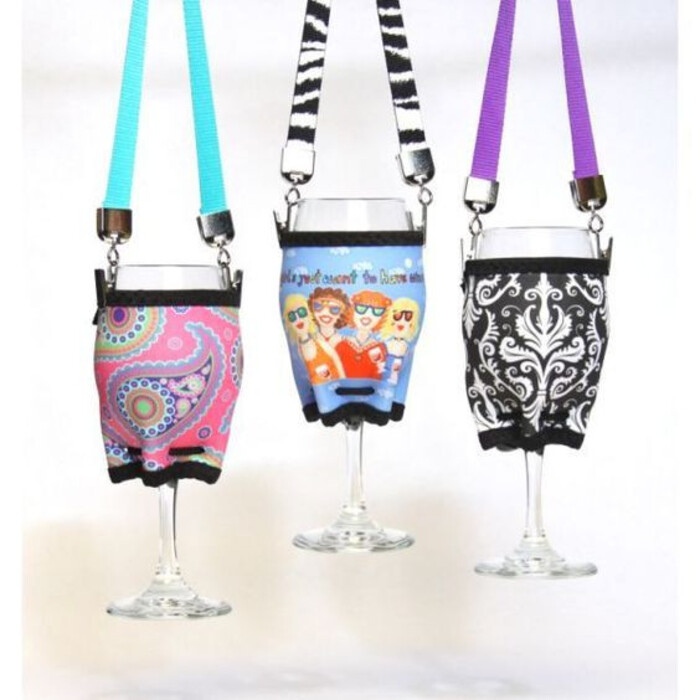 Wearing this wine glass holder necklace would prevent her from spilling her drink during her subsequent drinking spree like a careless drunk. Her strong neoprene case has detachable straps that hold her glass in place. This lets her use both hands.
4. Amusing Kitchen Towel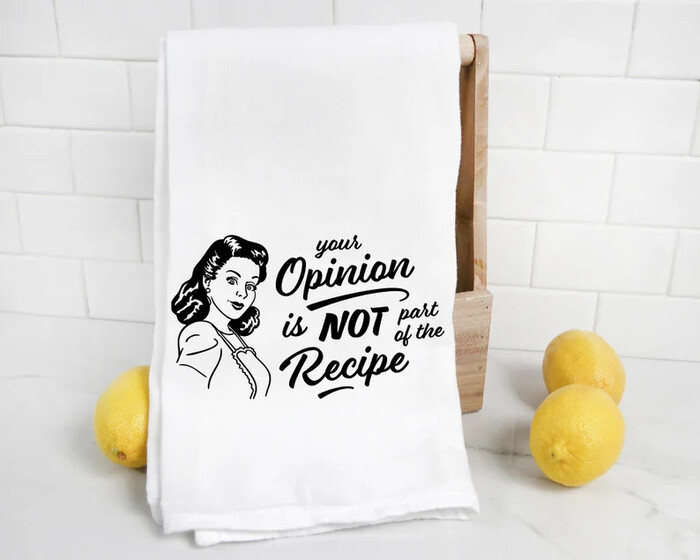 Both foodies and those who love a good pun will love this amusing dish towel. Since everyone experiences down days, prank gifts for women are a great way to lift their spirits.
5. Bridal Shower Towel Cake Gift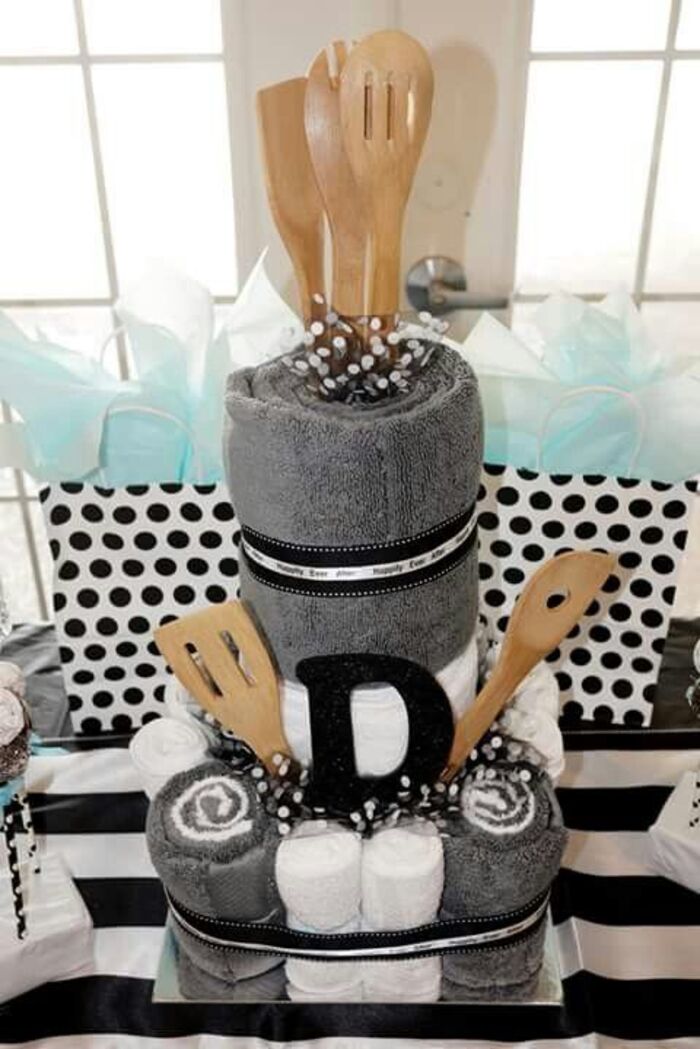 Towel cakes are fantastic because they offer amazing photo opportunities and add a special touch to any shower. This cake for the bridal shower is stuffed with kitchenware that will help the newlyweds set up their kitchen together.
6. Humorous Mugs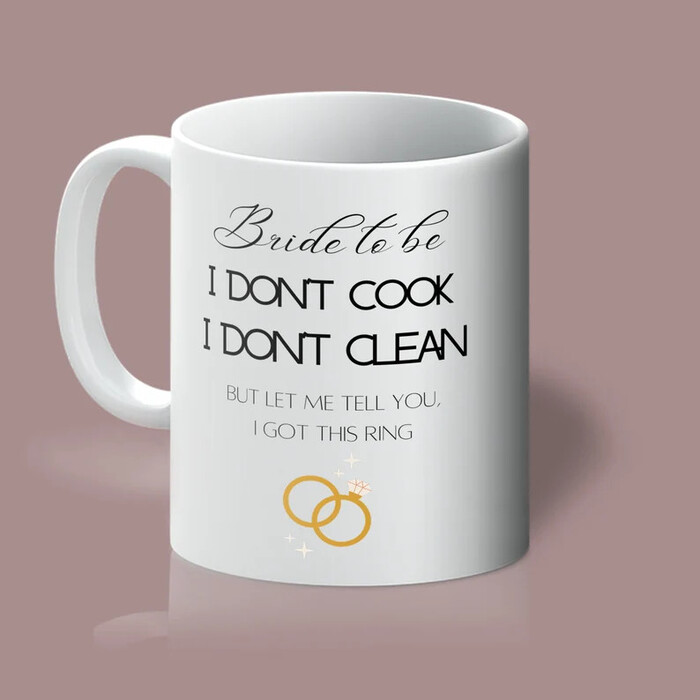 This raccoon must be very clear about its intentions! This porcelain mug is ideal whether you're searching for a special gift for your loved ones or a useful piece of dinnerware. Every time she uses this cup to drink, she will be giggling.
7. Donut Bath Bomb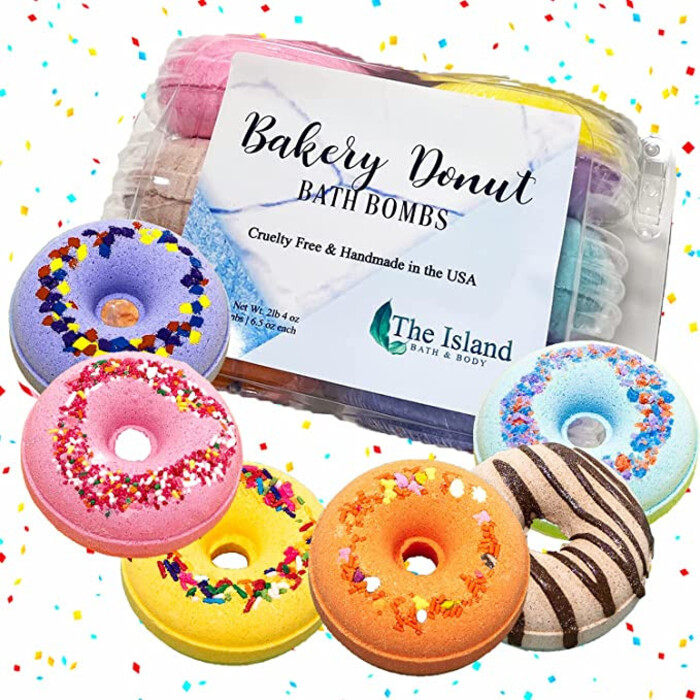 Is there any girl who doesn't enjoy soaking in a hot tub? Bath bombs are a great way to pamper your ladies, so give them a treat! They not only smell fantastic but the package is guaranteed to make your females laugh.
8. Oven Mitt
The funny phrase on these gloves makes this a great choice as a gift for a bridal shower. It's one of the best prank presents for ladies who enjoy cooking, if you're looking for one creative and funny wedding shower gift.
9. Flask Book Box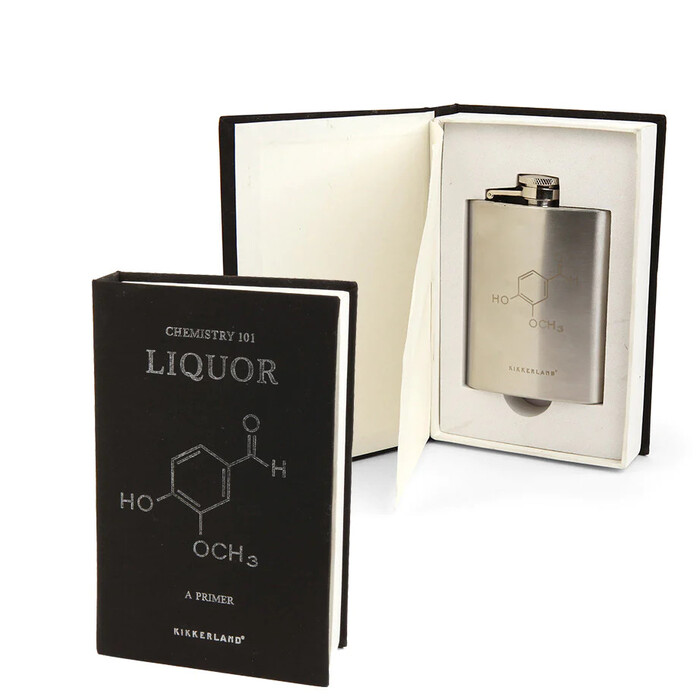 Your couple might enjoy a good book together. Or does she enjoy a drink or two? A book and a flask in one? That's a win-win situation. Having your brides open the book before you tell them what it contains makes this gift all the more amusing.
10. Survival Kit for a Couple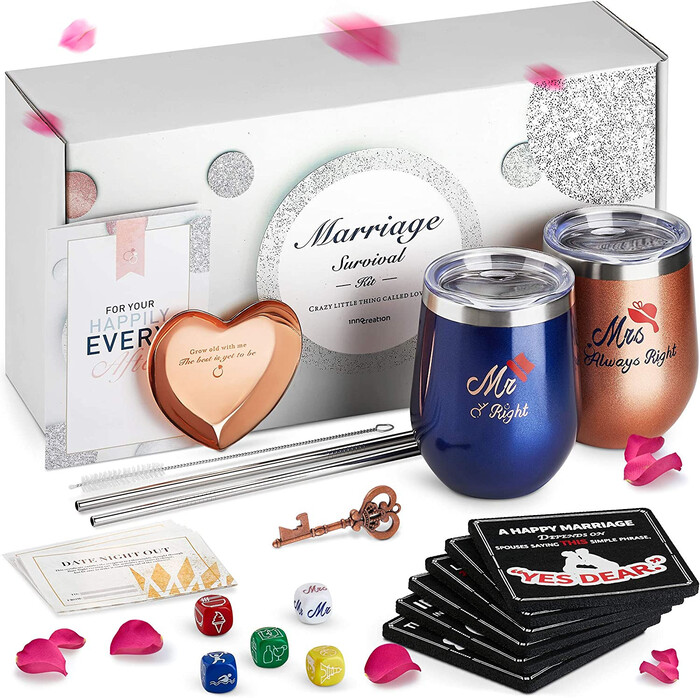 If you're looking for funny wedding shower gifts for a couple that enjoys making lemonade out of lemons, you've come to the right place. Although the contents of this marital survival kit may appear unconventional, they will be useful to the newlyweds as they embark on their adventure. When they read it together, they'll be able to lighten the mood in any difficult scenario.
11. Funny-Saying Coasters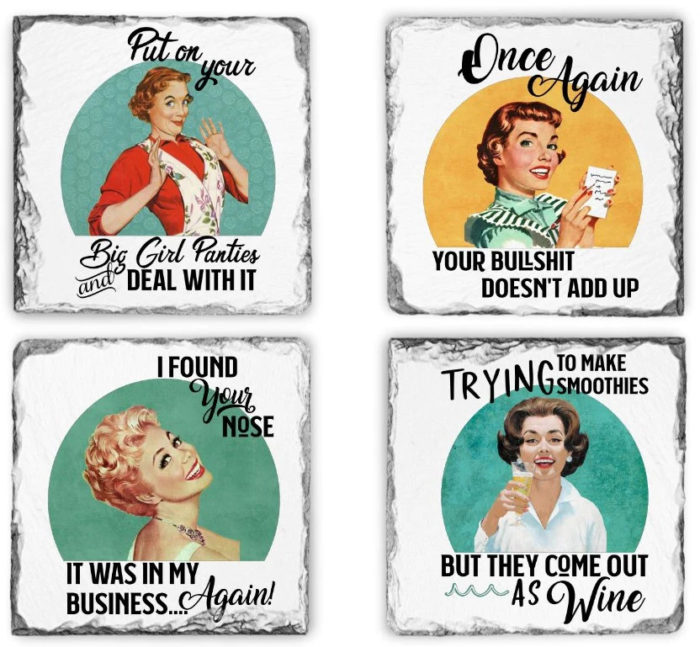 Provide her with humorous quotes she may use to express her sentiments while protecting the tables from cup rings. You won't ever again have a monotonous dinner! This set of coasters will undoubtedly be popular! Bring them together with your list of unique and amusing wedding shower presents for her.
12. Funny Couple Aprons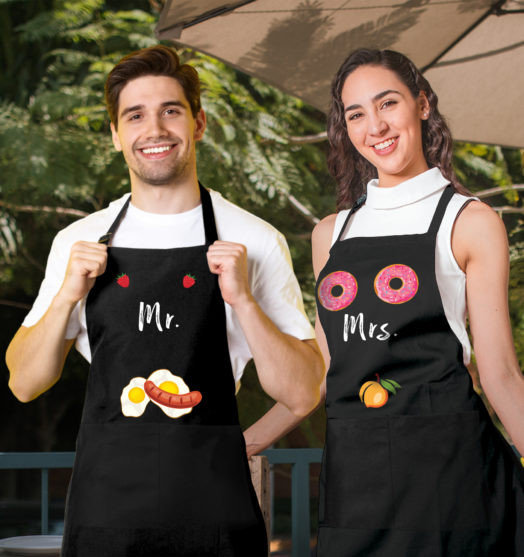 These graphic 'dirty' aprons for newlyweds are one of the most funny wedding shower gifts you can give them. They'll have a blast cooking together in this.
13. Psyduck Watering Can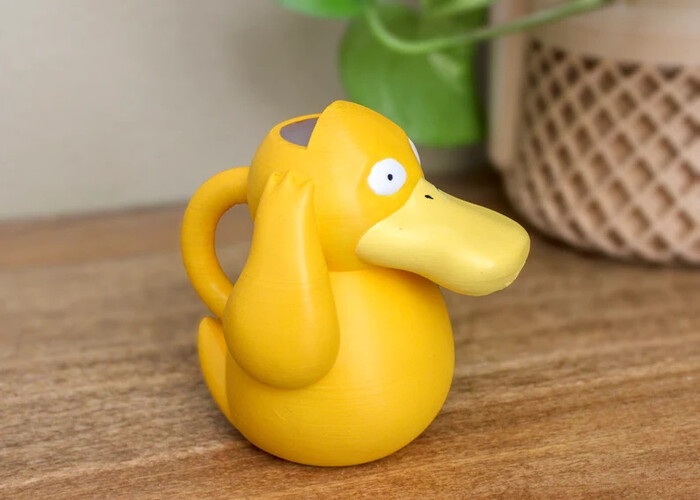 These adorable animal watering cans are funny wedding shower gifts for a friend who looks after more plants than you can keep track of. Select from the various duck and snail patterns.
14. Couple Socks
A couple who have a sense of humor will be delighted to receive these adorable and hilarious socks. He is a "Mr. Right", and she is a "Mrs. Always Right" – that's a lovely slogan for any couple.
15. "Her Side, He Side" Blanket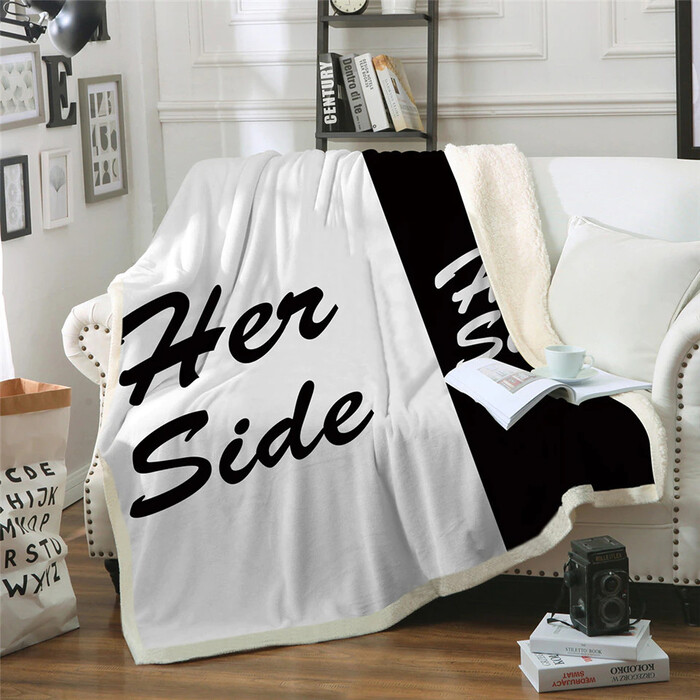 If you want the best prank presents for ladies, look no further than this. Using this "Her Side," "His Side" blanket, a couple will be entertained for the entire day.
16. Plastic-Free Produce Bags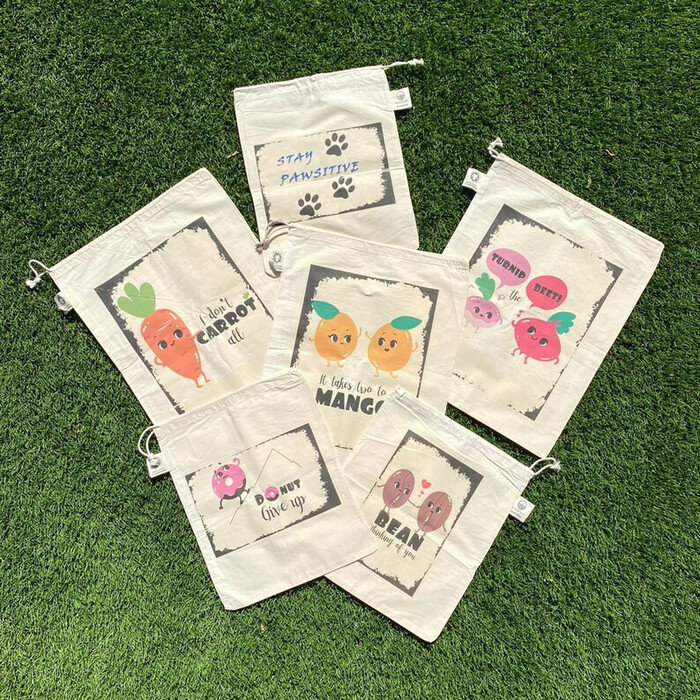 These pun-filled, plastic-free shopping bags can hold all of her groceries, as well as a few jokes. There are many funny presents for ladies who love the environment, and these eco-friendly ones are sure to please. Along with making her grocery shopping easier, they can also start fresh, interesting conversations.
17. Funny Doormat
These are funny wedding shower gifts that are perfect for fans who get the reference. This door mat is a clever gag gift for women with a wry sense of humor.
18. Customized Swimsuit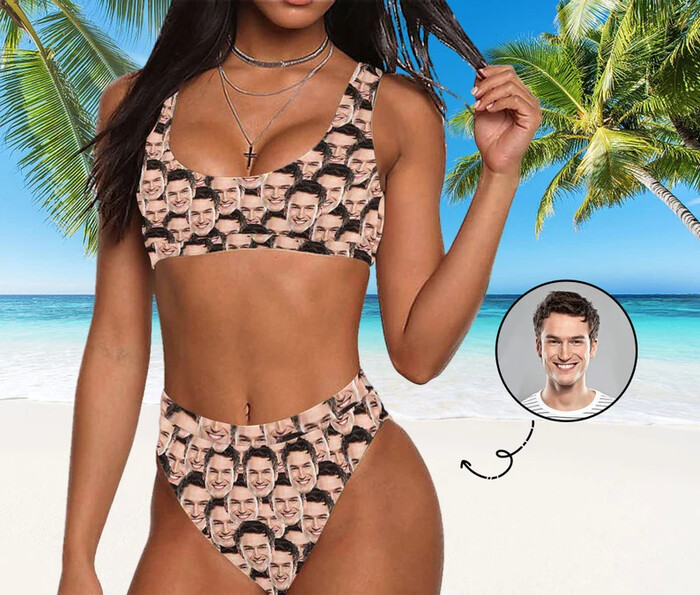 The funniest ladies' swimwear would foster a lighthearted atmosphere. She needs a good swimsuit for whether she wants to lounge by the pool or decide to dive into the ocean. But this time, make an amusing investment!
Gag Gifts For Wedding Shower That'll Make Stunning Keepsakes
19. Countdown to Mrs.
I enjoy countdown calendars, especially those that feature gifts the recipient can open each day leading up to the major event. So, to keep track of how many days are left until the big event, here is a countdown to Ms. to Mrs. gift.
20. Friend Canvas Art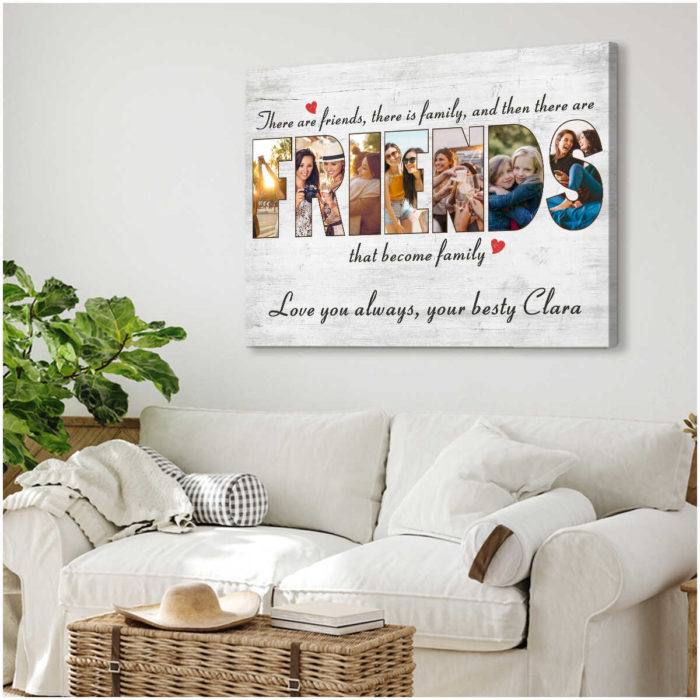 You can give her these funny wedding shower gifts by photographing you and her together. You can show your affection for her in a discreet way by adding a picture of her laughing with you to this canvas print. Make her laugh, and she'll be able to forget her troubles and pains when she enjoys these personalized bridal shower gifts from you.
21. Dammit Doll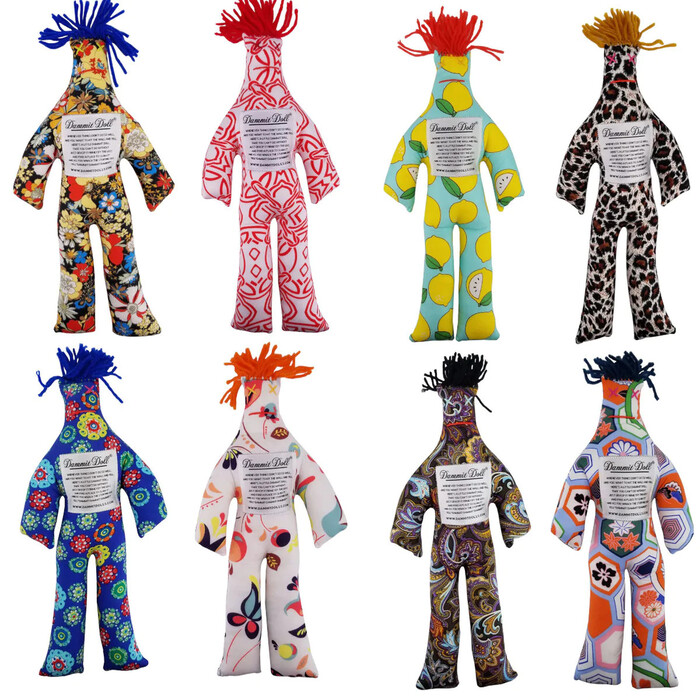 Your bride-to-be might release all her suppressed emotions and stress when she just wants to yell, "Dammit!" at this doll. She can whack it with a hammer, squeeze it, hurl it against the wall, or do anything else she wishes she could do to the people who cause her "dammit moments"!
22. Truth or Dare Game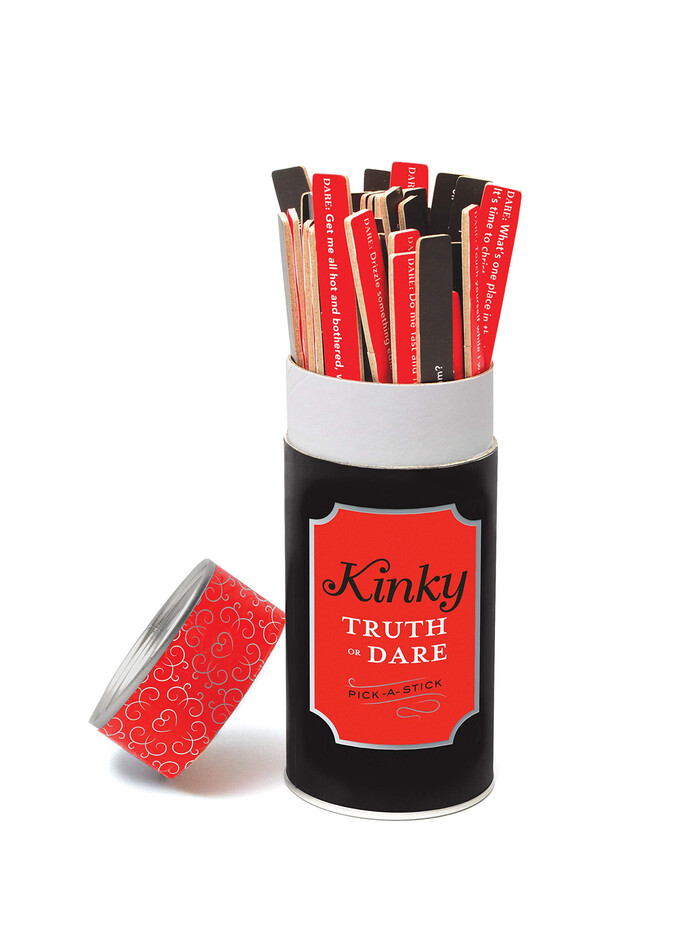 Truth or Dare is a great game for newlyweds and anybody else who wants a little lighthearted entertainment. With a newlywed couple in your life, a Truth or Dare game that contains sexually explicit questions and challenges is sure to be a hit. One of the funnier wedding presents is this Kinky Truth or Dare game.
23. The Skeleton Couple: Love Never Dies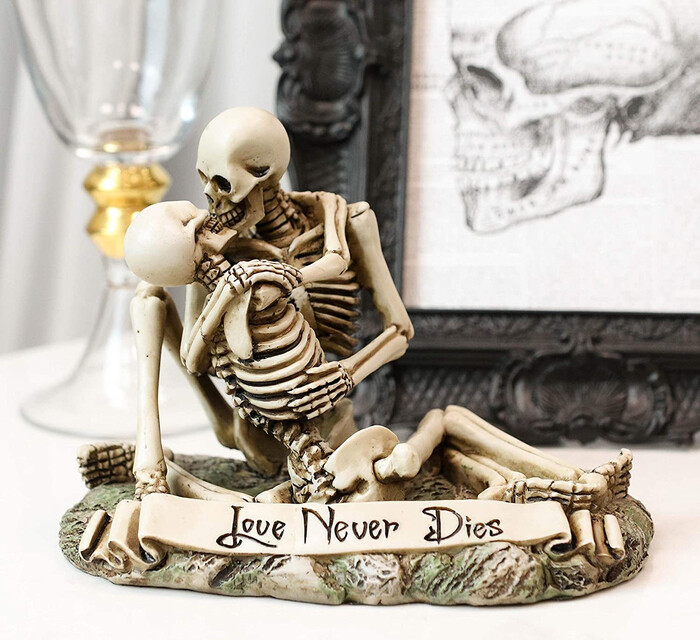 Emo and gloomy design fans will like this unusual wedding decor, so consider getting it for a close friend who is getting married soon. Nothing is more endearing than a couple of skeletons bearing the proverb "Love never dies." Additionally, it accurately captures the feelings of the relationship. Also, it is most suited for use in the bedroom of a married couple.
24. Mood Blocks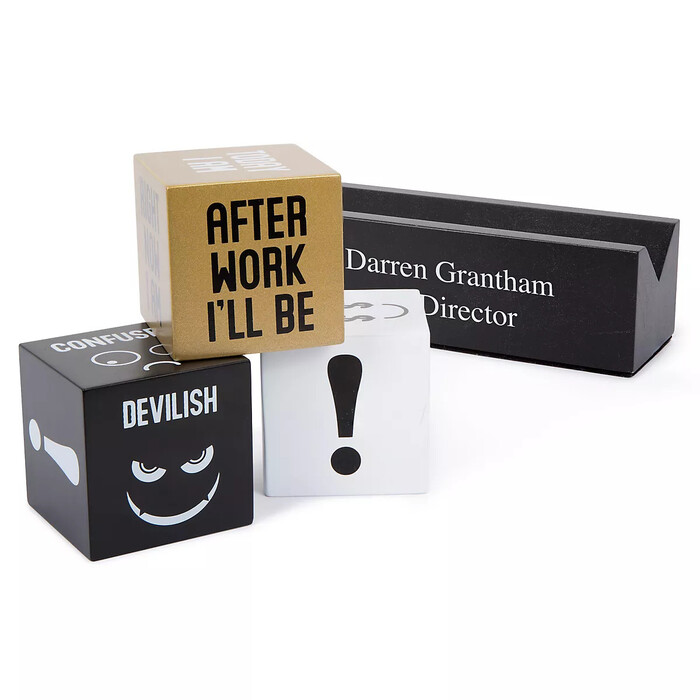 After their special day, do you want to make it easier for the bride and groom to communicate? These mood blocks make great funny wedding shower gifts and last-minute bridal shower gifts because they allow both spouses to display their feelings on their desks.
A wooden foundation holds three distinct blocks. There are several emojis that can be rearranged to indicate the current mood. Using the base of the blocks, you may engrave a person's name and a witty statement that they can look back on and laugh at.
25. Gag Gift Shirt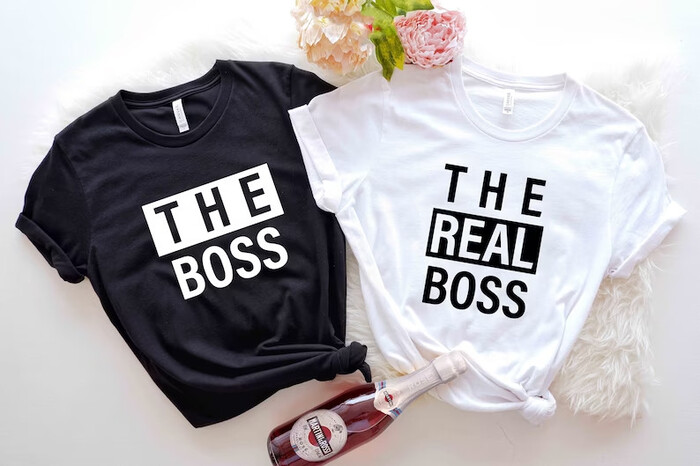 The cutest way to keep the spiciness in her relationship is to wear matching lovers' tees. The couple will adore it whether you pick cute matching couples clothing or hilarious couple t-shirts.
26. Photo Wine Labels
This personalized wine label is a great way to celebrate alongside the happy couple on their big day. Every time they open it, they will be filled with happiness.
27. Ceramic Piggy Bank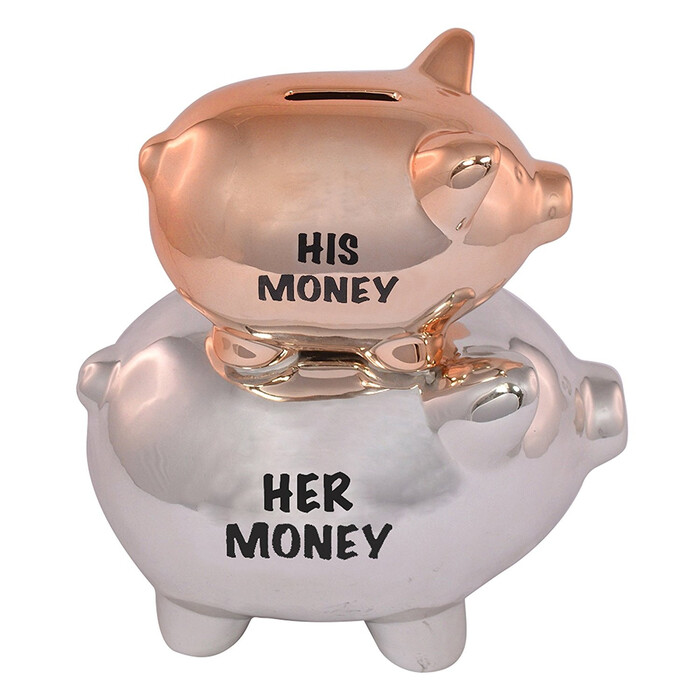 Buying funny wedding shower gifts for a newlywed couple is an amazing way to put a smile on their faces. Besides being made of high-quality porcelain, these adorable piggy banks have been creatively etched. Piggy banks can be displayed on a shelf or kept by the bride and groom as a rainy-day fund.
28. Marriage Recipe Canvas Print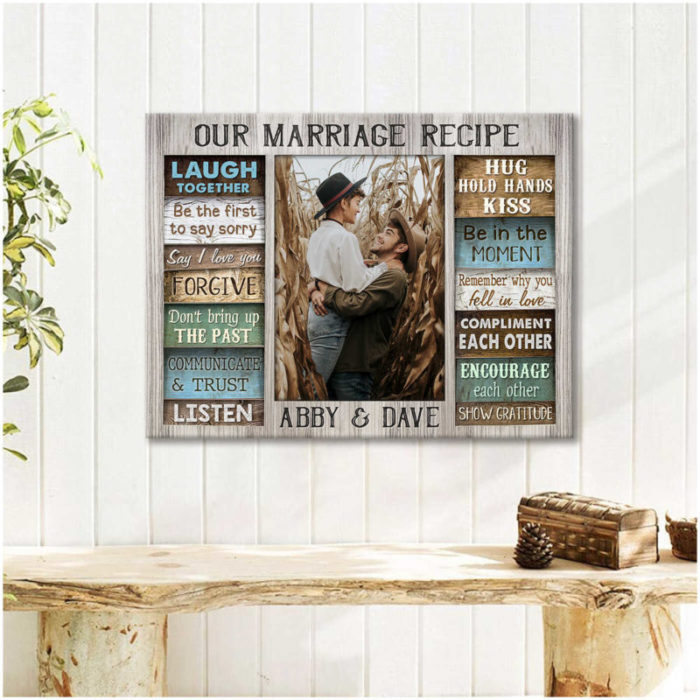 Most newlyweds have no notion of where to begin their lives as a married couple. Then perhaps useful and funny wedding shower gifts would be a good idea. This personalized canvas poster is great because it encourages a couple to take the road to marriage together.
29. Personalized Outdoor Game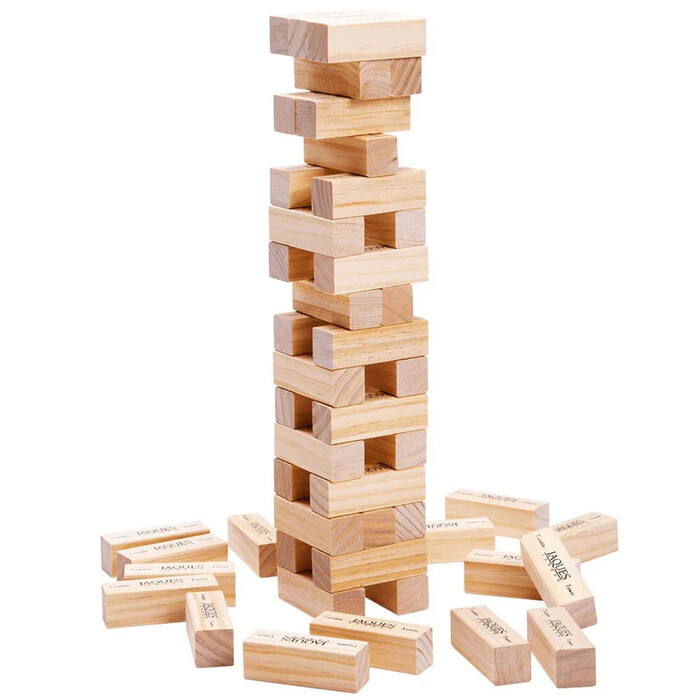 Everybody enjoys playing Jenga, a timeless classic that has remained popular over the years. The customization on this massive tower elevates it to a whole new level of coolness.
30. Custom Look At This Picture Picture Frame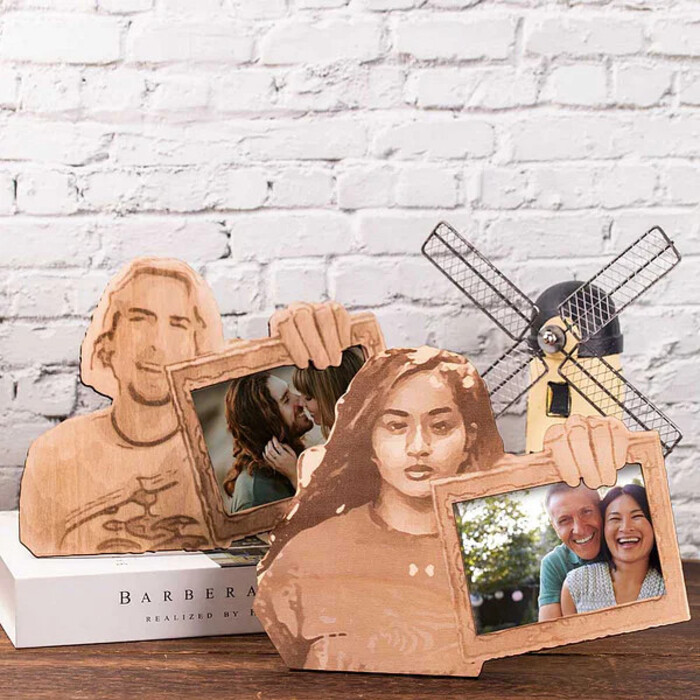 A beautiful way to remind yourself and your loved ones of what's truly essential in life is by displaying this eye-catching picture frame. They are made of wood and are wonderful, humorous gifts for bridal showers.
31. Car Tissue Dispenser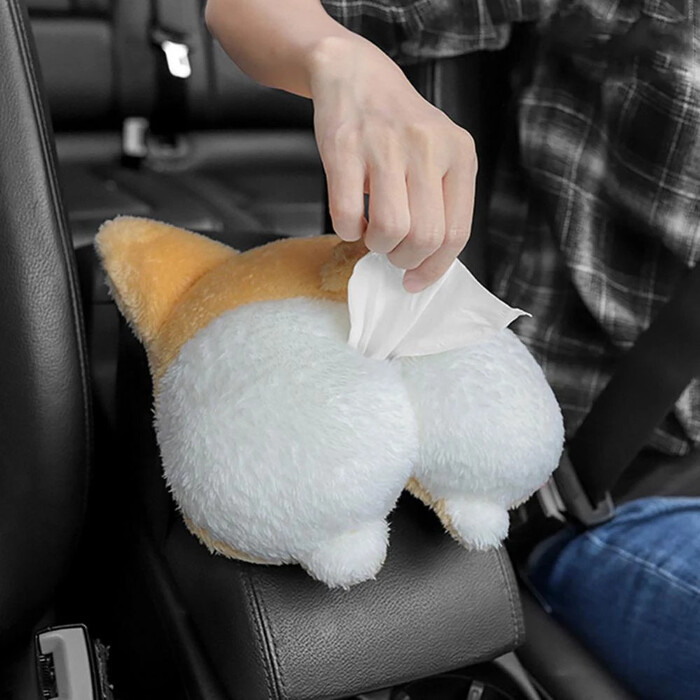 Any dog lover will love having this charming corgi butt car tissue dispenser in their vehicle. This cute dog tushie has a large zippered opening so you can easily add more tissues. It is made of high-quality polyester so it will last for a long time.
32. Car Ornament with Ducks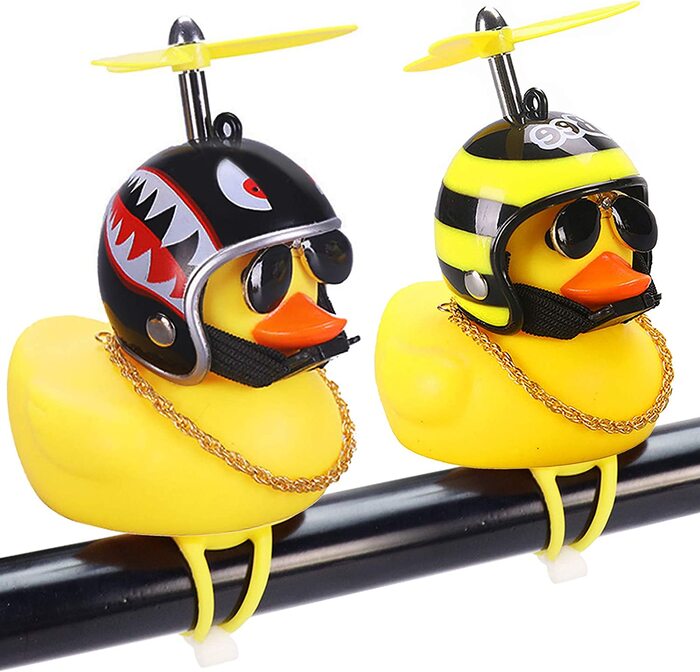 One of these pink duck car ornaments will make their trusted vehicle look completely badass. This hot pink rubber duck is decked out with all kinds of cool extras, including a gold chain, a helmet with an integrated propeller, and some intimidating-looking sunglasses.
33. Decision Maker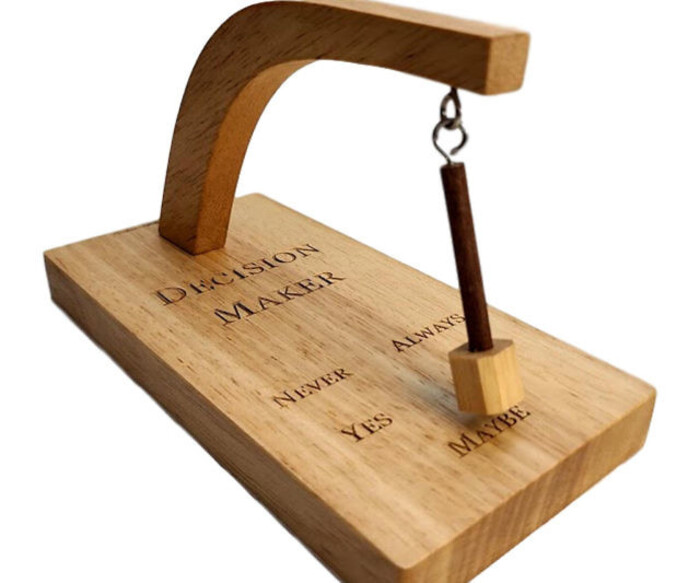 Don't struggle with decisions that will affect your life any longer; just let this pendulum swing decision-maker handle everything. They simply take a swing whenever they must make a crucial choice, and the pendulum will always tip them in the right direction.
>>>You can also read:
You can't possibly give them boring presents ever again when there are so many possibilities for funny wedding shower gifts. Even the most difficult recipients will giggle when they see these things. However, keep in mind who you are purchasing for at all times. You don't want to go overboard with amusing presents for your beloved couple!