What are some great ideas for personalized bridal shower gifts? Oh Canvas has compiled the most classic and innovative ideas, as well as shopping tips, to help you out. Here is a complete guide to the best gifts for a bridal or couple's shower. It is customary to bring a perfect gift for the bride or newlywed couple to a shower in order to assist the guests in stocking their newlywed nest. Even if the host specifically asks for no gifts, it's a good idea to bring something anyway, even if it's not specified on the invitation.
Top Personalized Bridal Shower Gifts You Should Know
Best-Personalized Bridal Shower Gift Ideas (Fashion, Accessories)
1. Mrs. Converse Chucks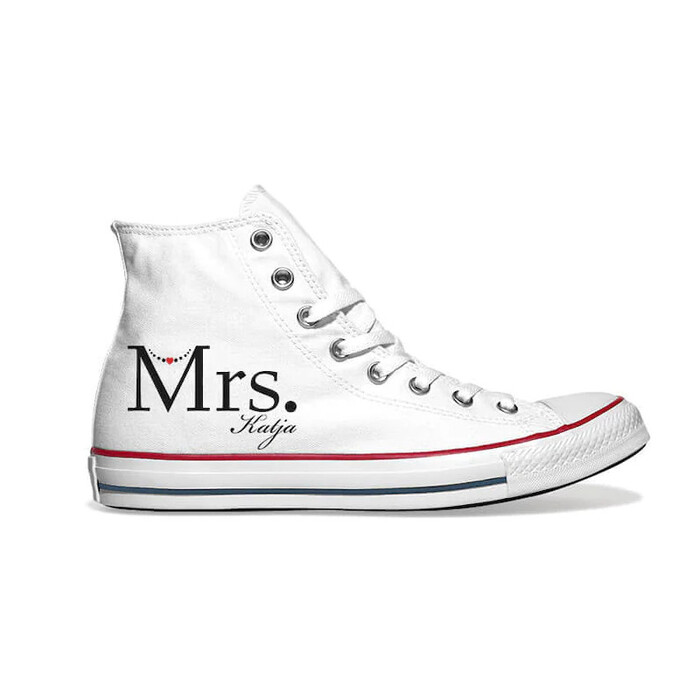 You can have your bride-to-favorite's white sneakers turned into her wedding shoes for a more subtle look. White satin laces and light blue soles adorn these high-top Converse, which also says "Mrs." on the side. How about a pair of matching sneakers for yourself while you're at it?
2. Personalized Bride Jean Jacket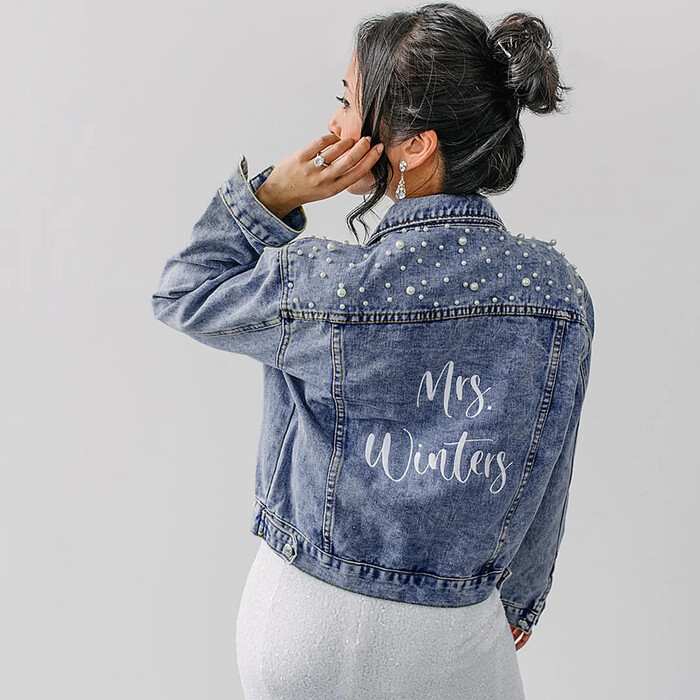 Consider giving your bride some bridal swag and personalized bridal shower gifts to surprise her. The pearl beading on this custom jean jacket will look great from the engagement party to the honeymoon. In addition to wearing it at her big day, she can wear it to her bachelorette party and for appointments with florists and dressmakers.
3. Love Note Letter Locket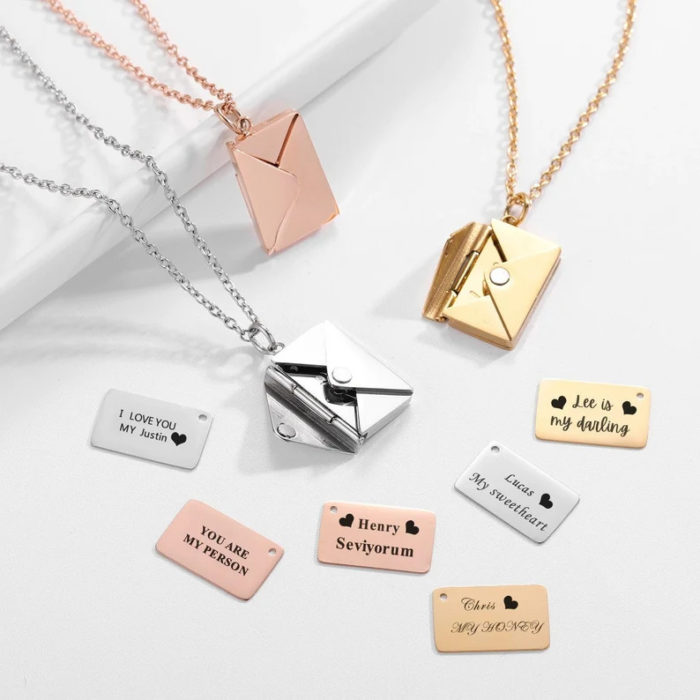 As sentimental unique bridal shower gifts ideas you can never go wrong with a Love Note Letter Locket Jewelry set. Create a one-of-a-kind keepsake with this unique envelope locket. On the inside is a little metal letter personalized with a special word, name, or wedding date. Sterling silver, gold, and rose gold options are available for the necklace.
5. Set of Pyjamas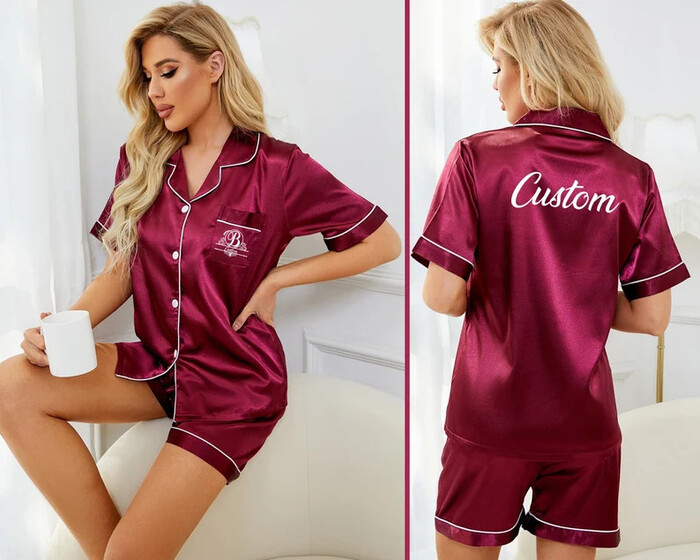 It's hard to beat these pajamas as a bridesmaid or bridal shower host present because they're so comfortable and stylish. Practical? Check. Do you think it's really cozy? Yes. Adorable? Sure. That pre-wedding morning photo op could not be better! She will love these personalized bridal shower gifts from you.
6. Floppy Straw Hat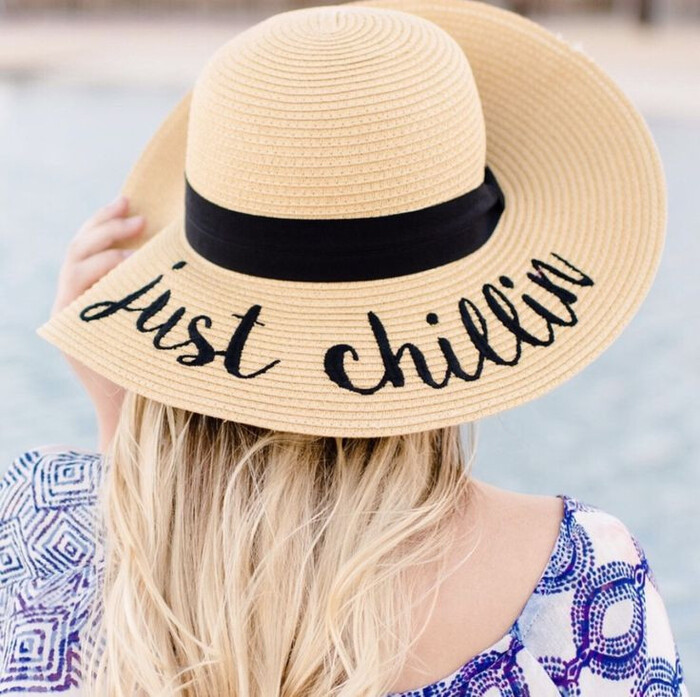 A stylish hat personalized with the bride's new initials could be the perfect finishing touch for her beachside portraits. There's bound to be a color matching the bride's taste among the available five.
7. Crystal Quartz Keychain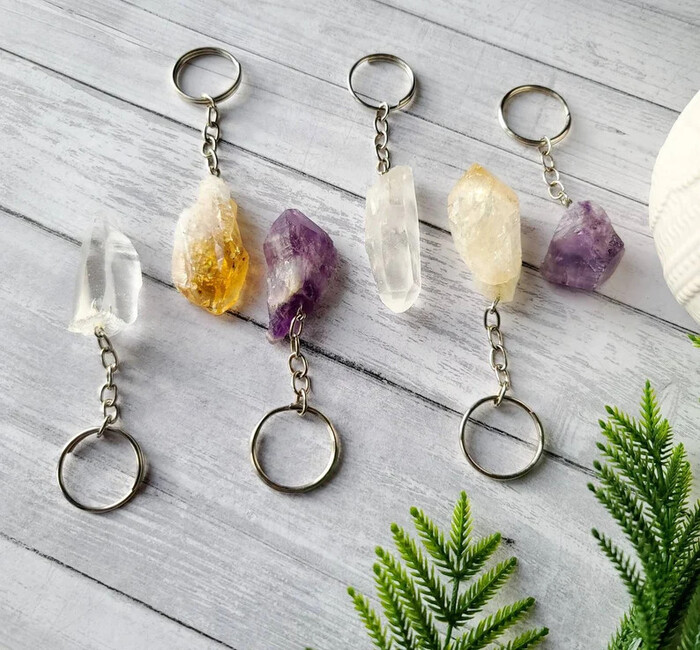 Personalized bridal shower gifts made of crystal-encrusted key chains are ideal. Keeping their keys safe has never been easier with these time-tested gifts. They're also very stylish, trendy, aesthetically pleasing, and functional. Personalize them with the date and initials of her birth. You'd leave a lasting impression on their minds, making it a memorable wedding day.
Oh Canvas Tips

Choose the right stones based on the purpose of your gift-giving. Nonetheless, crystal quartz is frequently used to create bridal gifts, including Clear Quartz, Rose Quartz, Amethyst, and Citrine.
8. Stylish Crossbody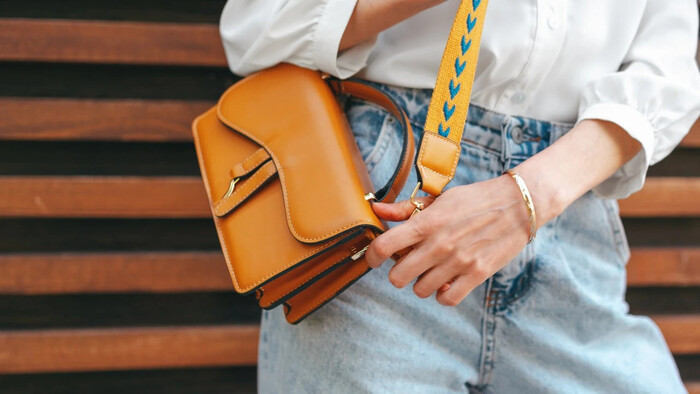 The chic tassel on this bag adds a dash of style, and quality, unaltered leather usually lasts for years. This bag can be paired with any outfit. You can make this personalized gift even more unique by embroidering her name on this bag.
9. Customized Clutch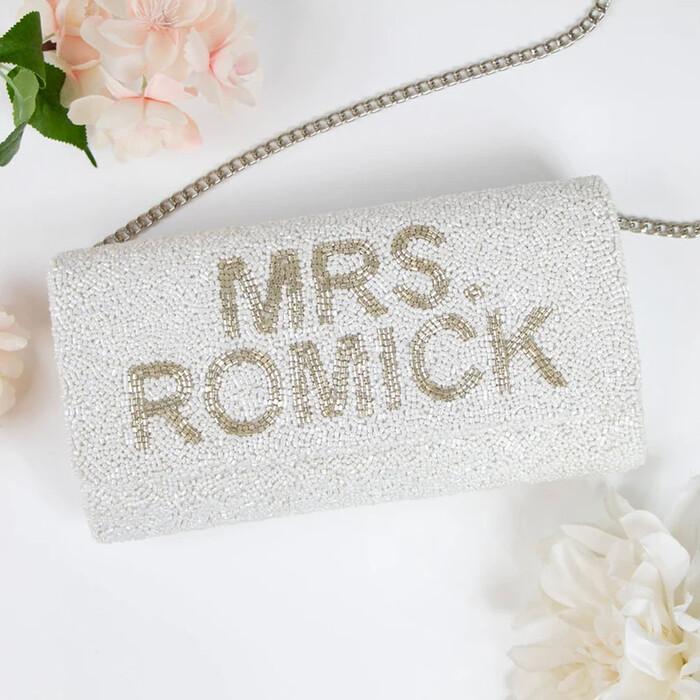 This white clutch is a timeless fashion statement that she will likely cherish for decades to come. In order to keep all of her essentials safe, it has a silver clasp closure and an interior zip pocket.
10. Personalized Relationship Necklace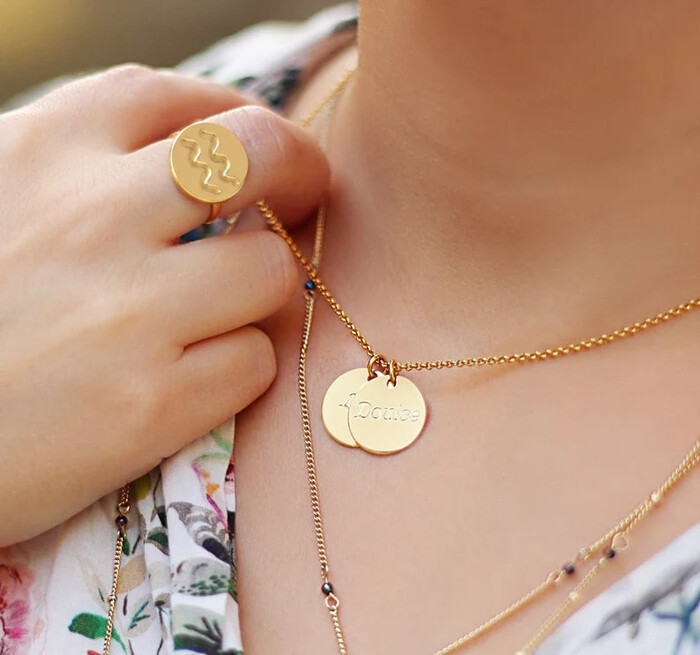 Consider getting the bride-to-be a personalized relationship necklace. The initials of the happy couple can be entered in the middle of the necklace, and the date of their wedding can be entered on the outside. Cute personalized wedding shower gift ideas like this one are sure to be treasured by the bride-to-be.
11. WAFT Custom Fragrance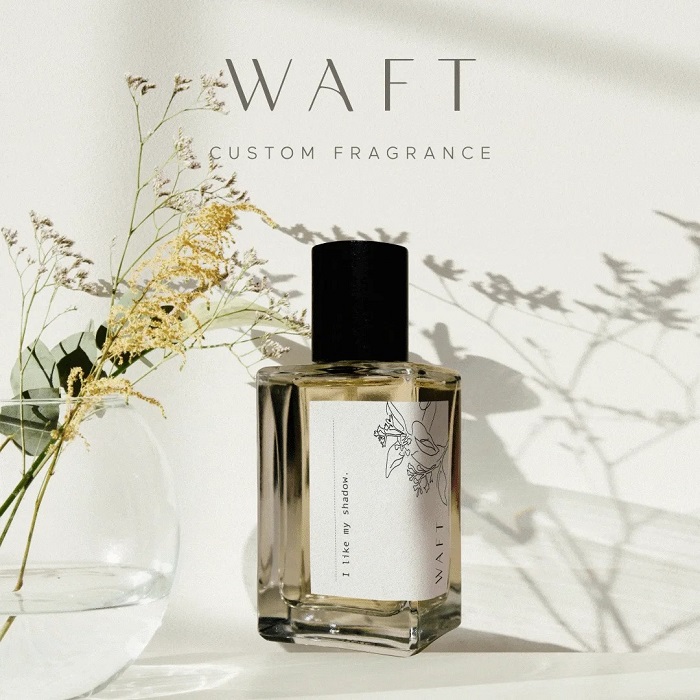 One of the most personal purchases you can make is a bottle of perfume, so giving it as a present can be difficult. Then how about giving someone a personalized fragrance they can make for themselves? They'll also be able to customize the packaging, the labels on the container, and the aroma they like. This would be a stunning scent for a wedding.
12. Gorjana Wilder Alphabet Bracelet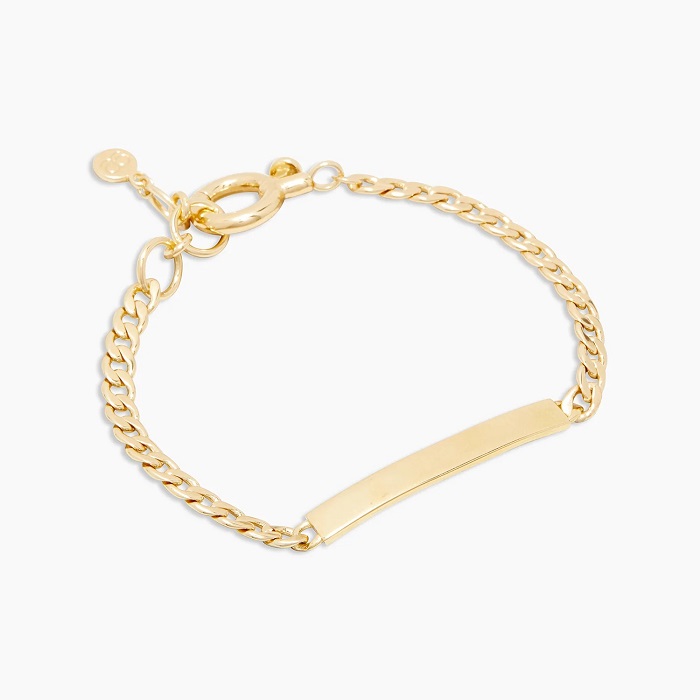 This trendy initial bracelet is widely flattering and wearable, making it a fantastic choice for both the bride and the bridesmaids or hosts of the bridal shower. These personalized gifts for bridal shower will be ideal if you're shopping for the soon-to-be bride.
13. Bite Beauty Amuse Bouche Lipstick Certificate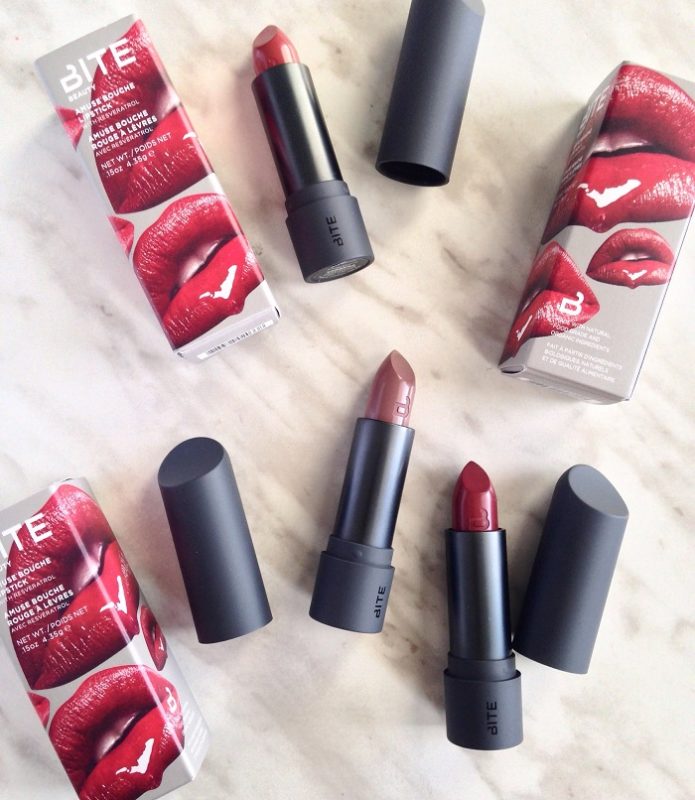 Giving lipstick as a perfect gift? Giving a lipstick-making kit as unique bridal shower gifts ideas? Yes, that's correct. It's up to your shower gift recipient whether they choose to go to a Bite Beauty Lip Lab in person or do it online. Regardless matter the option she chooses, she'll be able to create the right shade, choose her desired finish, add her favorite flavor, and finally, engrave the tube with the name of her choice.
Unique Bridal Shower Gifts Ideas That Every Bride Will Love
14. Welcome Mat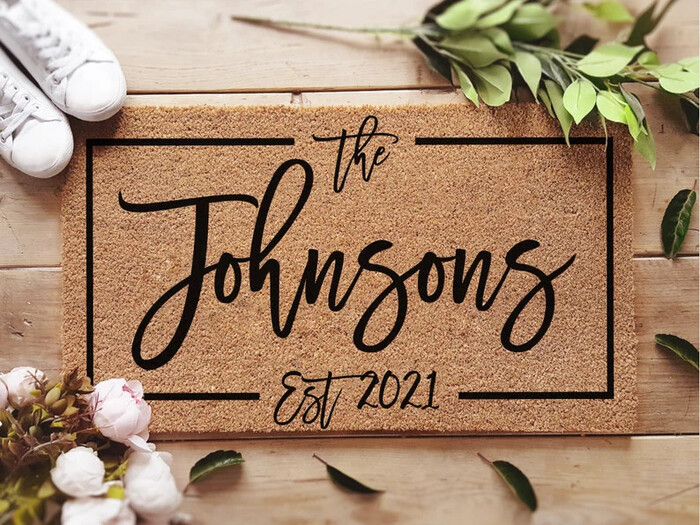 Many people overlook the importance of a welcome mat in their home decor. Even if the couple already has one, a mat bearing the new family name can be taken wherever they go and instantly transform a new location into a home. Because it's printed on ink rather than vinyl, you won't have to worry about it flaking off in the sun.
15. Pair of Champagne Flutes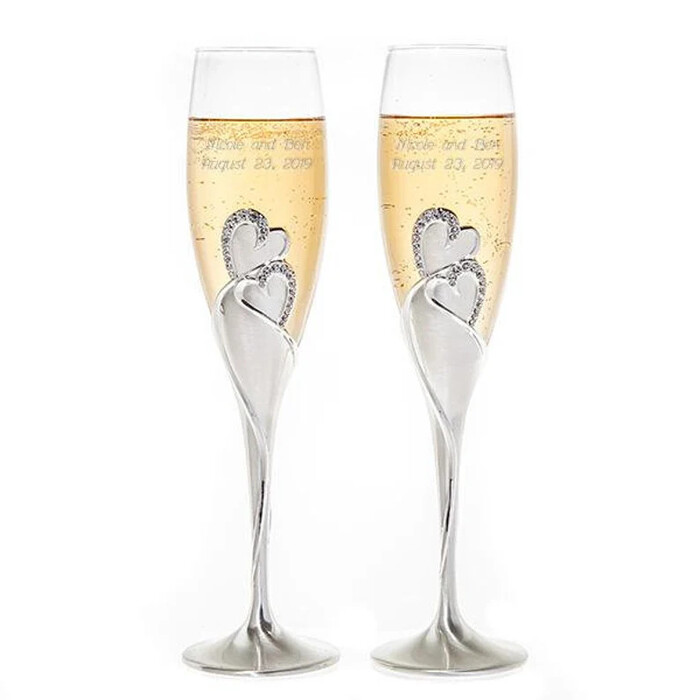 Adding this crystal dinnerware set to the couple's china cabinet could be both beautiful and practical. Bottles of bubbly are great personalized bridal shower gifts to spruce things up and give herself an excuse to use the champagne right away. To add a personal touch, they can even bring these to the wedding.
16. Custom Street Sign Canvas Print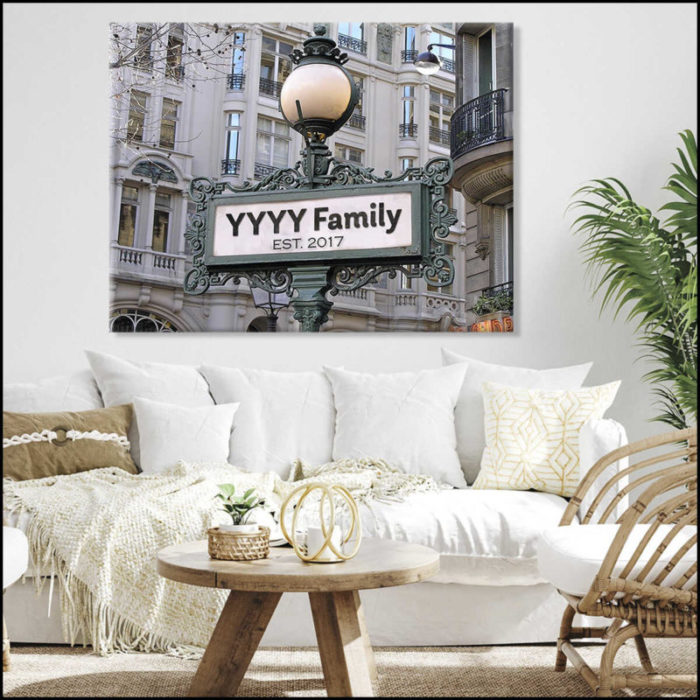 Even though the home decor is a common choice for bridal shower presents, this piece stands out for its originality. To commemorate the year that the couple first met and their upcoming wedding, this photo art features custom street signs. It's one of our favorite wedding shower gifts because it's framed.
17. Customized Plate Set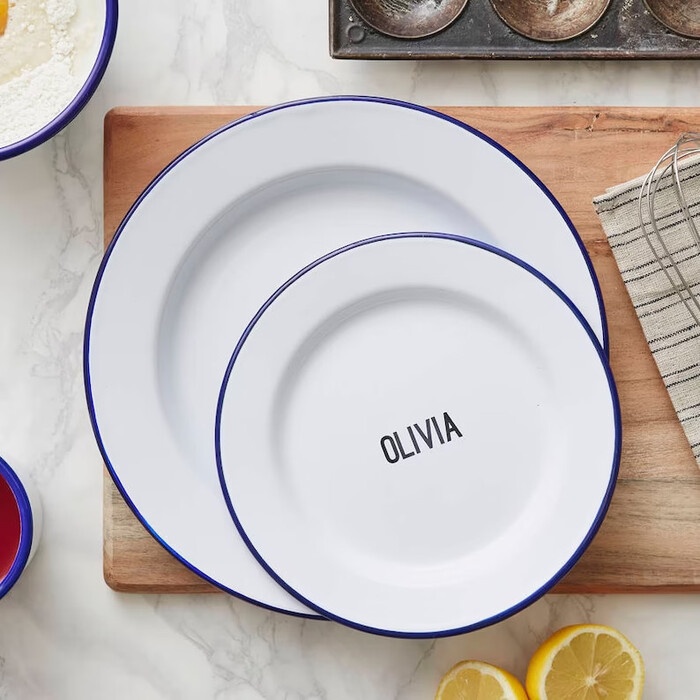 As classic and personalized bridal shower gifts, these plate sets are a must-have for any bride who hosts many parties. She'll love having this blue and white striped set in their collection. In addition, the dishes aren't too pricey, so you can buy multiple sets of four without going over your budget.
18. Food Preservatives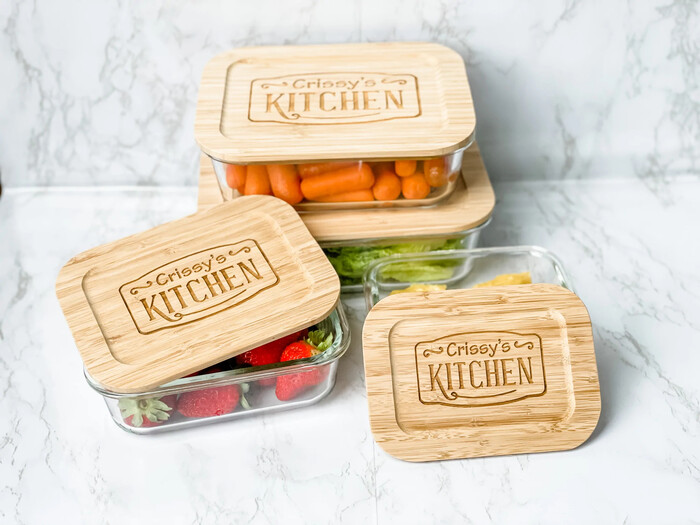 When it comes to food storage, who says it has to be dull? In addition to being practical, this inexpensive bridal shower gift is also adorable. They're the perfect place to store the couple's leftovers.
19. Steel Kitchen Knives
Sharp knives are essential in the kitchen. This high-quality cutlery set is a must-have for any married couple. With a matte, stain-resistant handle, it comes with three stainless steel and high carbon knives (that means they're extra sharp).
Adding a magnetic wooden stand for storage and display is an option that costs an additional fee. If the couple enjoys cooking together, this bridal shower gift is sure to be a staple in their kitchens for years to come.
20. Custom Cutting Board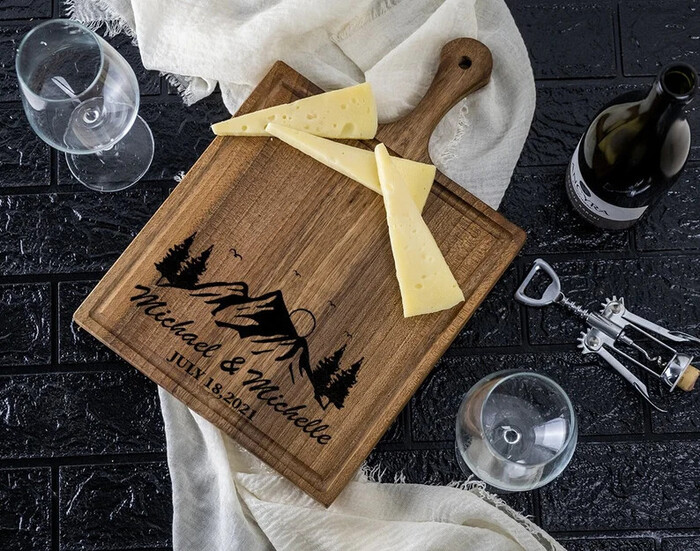 This heart-shaped cherry wood serves ware, engraved with the names of the soon-to-be-wed couple, makes thoughtful personalized bridal shower gift ideas.
21. Ice Bucket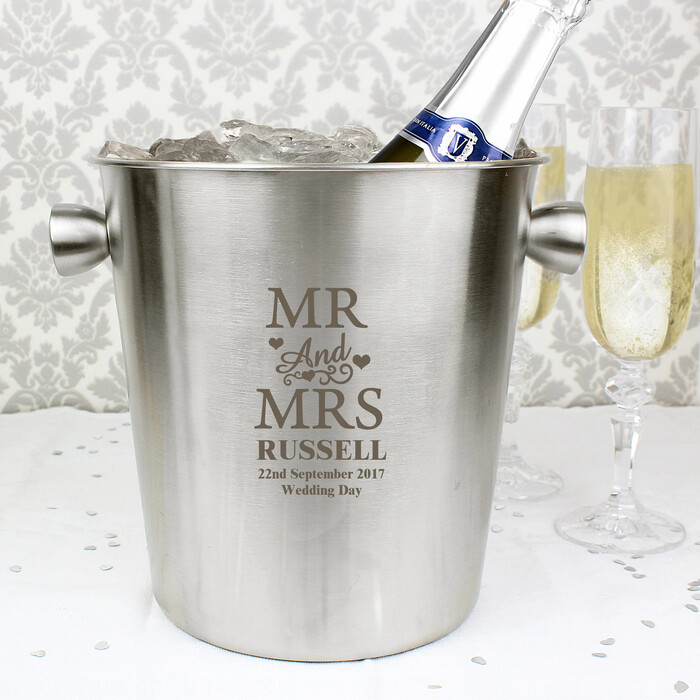 The stainless steel wine chillers are personalized bridal shower gifts if wine glasses are already on their couple's wedding registry. An attractive ice bucket with the couple's monogram can be a beautiful addition to the couple's bar cart. With its double-walled design, the insulated cylinder is ideal for long nights of drinking wine and chatting with friends.
22. Couple's Coaster Set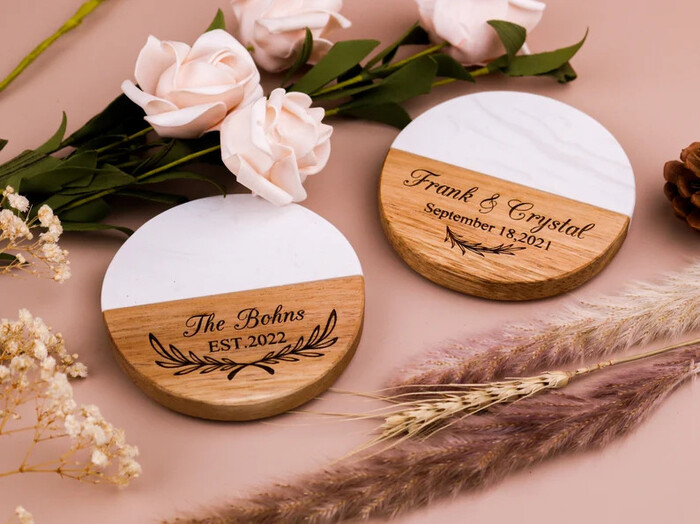 It's not hard to come up with affordable but meaningful personalized bridal shower gift: a set of custom coasters. The couple's names and the year of their wedding are engraved on these marble and wood coasters. You can give them as a bridal shower gift or as a way to help the couple protect their newly acquired furniture.
23. Wedding Countdown Plaque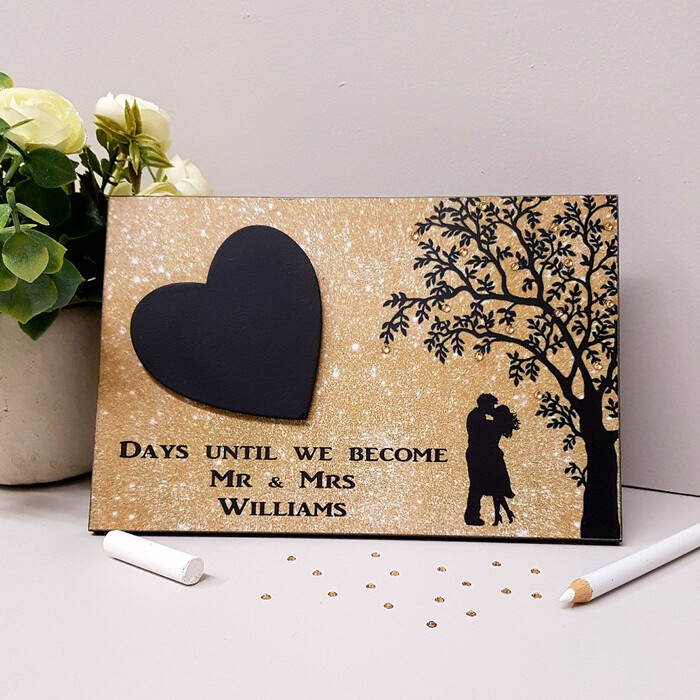 This is one of the best bridal shower gifts available (and cost-effective). This countdown wedding gift will help the couple enjoy the excitement of their upcoming nuptials. A chalkboard heart displays the number of days left until the anniversary, and the great gift can be personalized with the couple's names. In the months during the wedding planning process, it will be displayed prominently in their home as a memento.
24. Funny Candle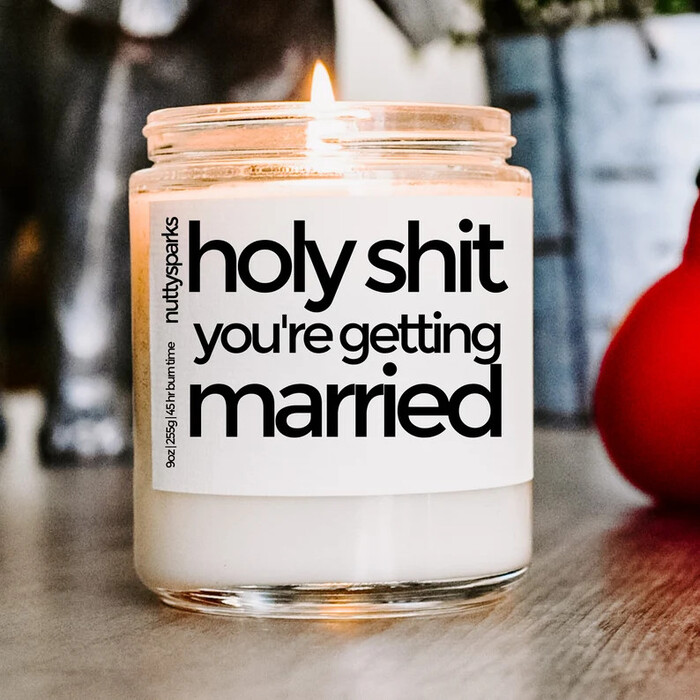 Do something different but still celebratory if you're worried everyone will bring champagne. Light a candle with the scent of a fresh glass of bubbly to keep the celebration going. This lovely and funny bridal shower gift is sure to be a hit.
25. Customized Blanket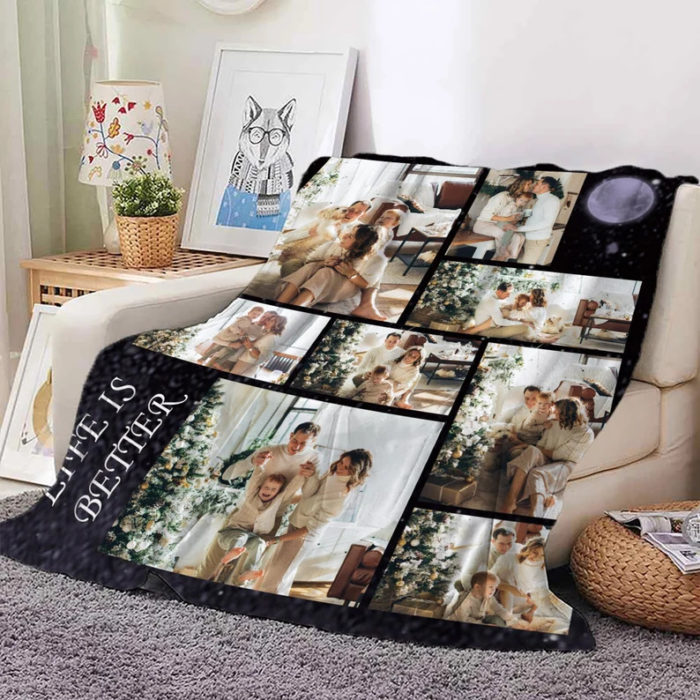 No one can ever underestimate the value of a good, warm blanket. There has been quite a bit of buzz about this photo blanket, and for good reason. As a luxurious addition to their living room or bedroom, this microfiber blanket will be a welcome addition for any couple.
26. Mr. And Mrs. Coffee Spoons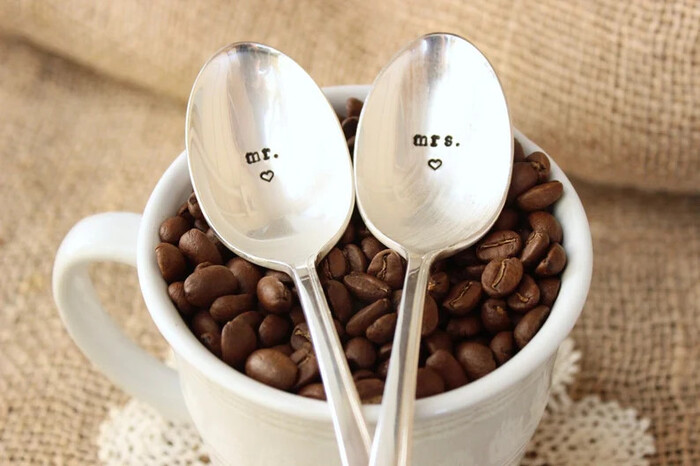 Every time she sips her coffee, these spoons will bring a smile to her's face. Therefore, this personalized gift is one of the best personalized bridal shower gifts you should consider.
27. Bathtub Tray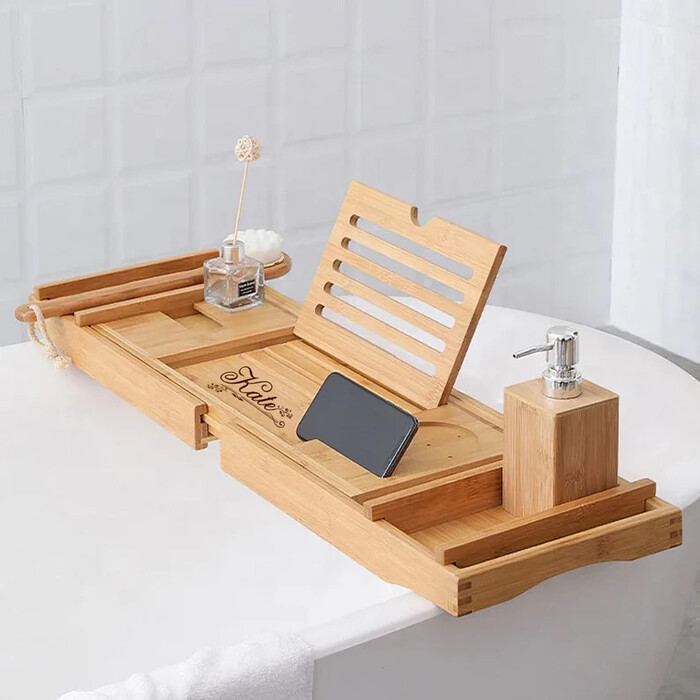 Isn't this the stuff of every teenage girl's fantasies? Every girl's dream comes true when she watches a movie in the bathtub while holding a lit candle. It's possible the bride-to-be will call off the wedding if you give her this bathtub tray as a bridal shower gift. In all seriousness, this bathtub tray will be a welcome respite from the stress of wedding preparations.
28. Customized World Map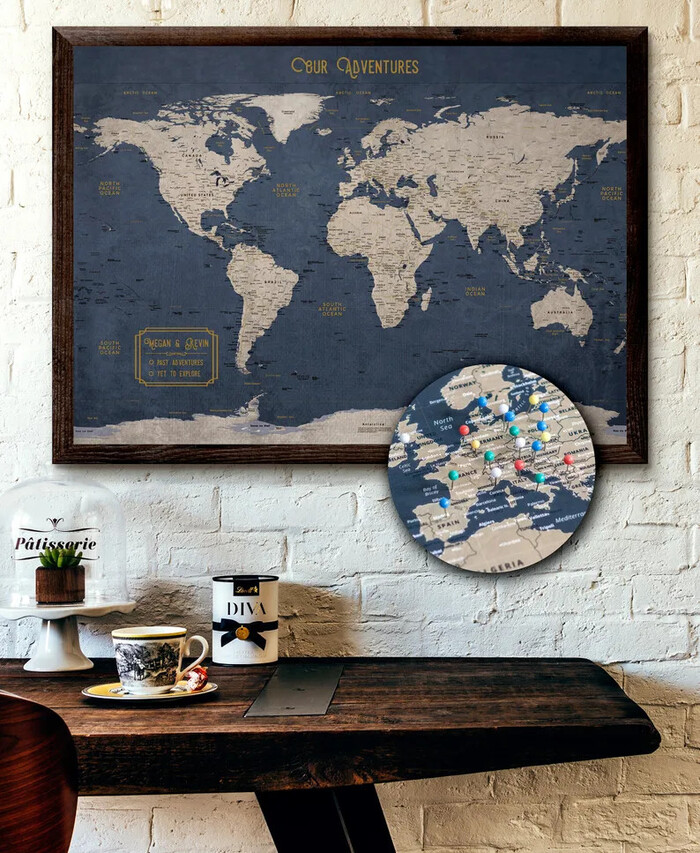 Are you looking for last-minute shower gift ideas for an adventurous bride? This scratch map of the world is a wonderful bridal shower gift for both the bride and the newlyweds.
29. Letters To The Bride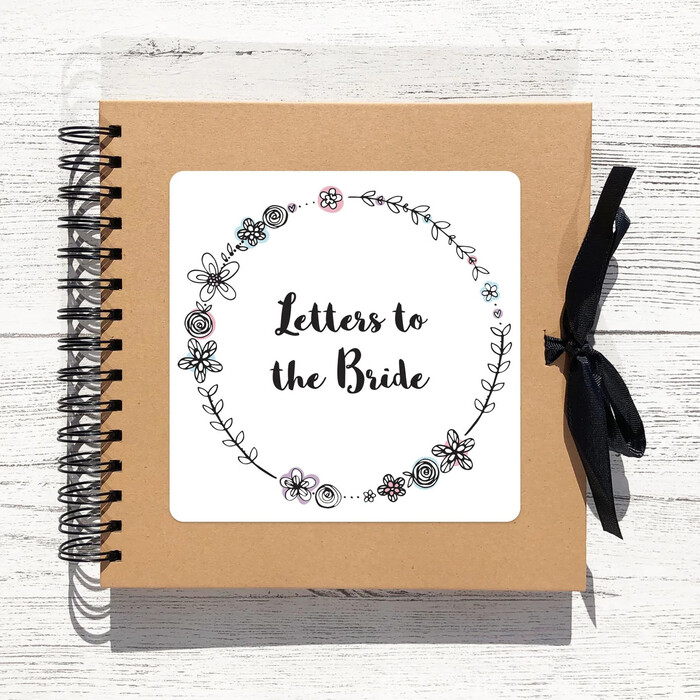 A letter to the bride book is a great way to get the future Mrs. excited about the wedding day even before it arrives. It's not appropriate as lovely wedding gifts but ideal for a personalized bridal shower gift.
30. Rose Gold Flask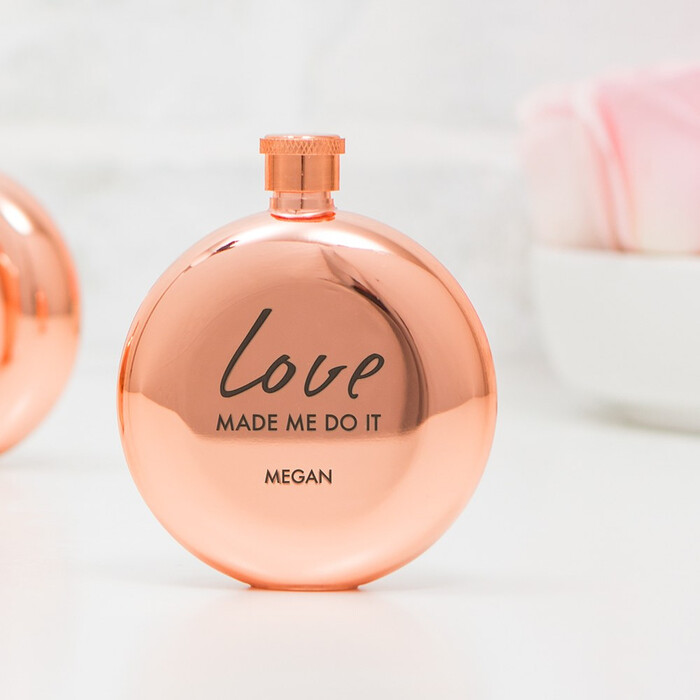 When it comes to personalized bridal shower gifts, don't let your bride be the only one who doesn't have a flask in her bridal party! On the big day, give your bride this rose gold stainless steel flask with stacked monogram engraving. Fill it with her favorite liqueur or wine and let her enjoy it as she gets ready.
31. Our Love Song Canvas Print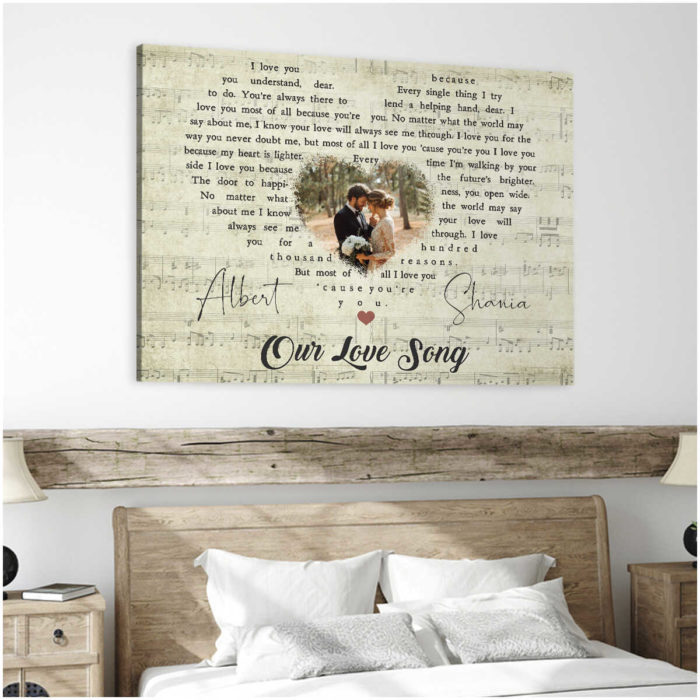 This is one of the most heartfelt and personalized bridal shower gifts. She and her loved one's wedding photo are in a wooden frame. Send it to your bride-to-be to hang it on her wall, nightstand, or mantel, as she desires.
32. Bracelet of Friendship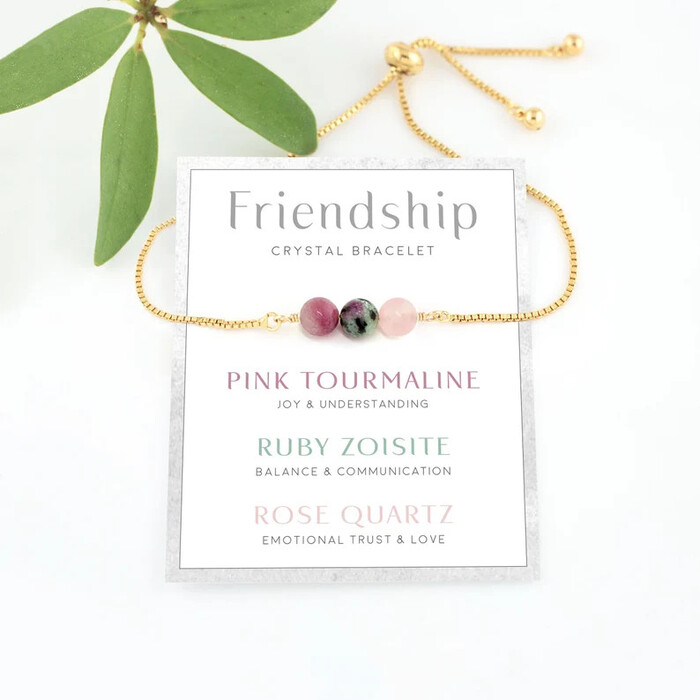 Stylish and understated, this white-string bracelet is the ideal finishing touch for all her white-themed bridal event outfits. Wear your own matching one to the event as a subtle reminder of your close relationship with each other.
33. Bride Makeup Bag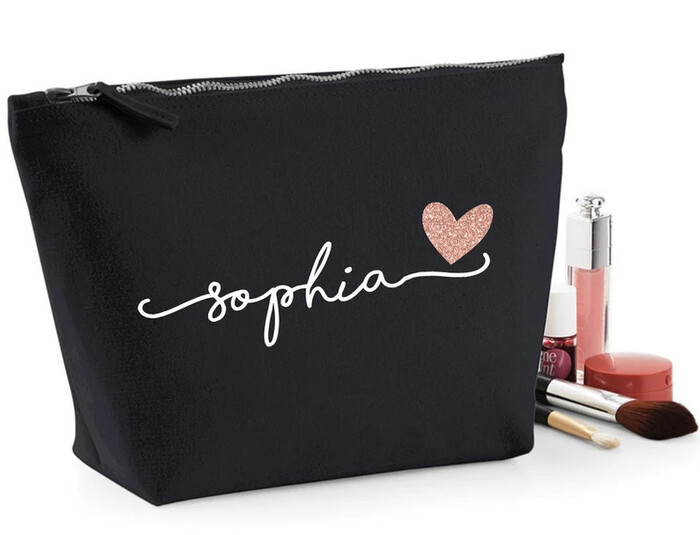 Her wedding day essentials will fit in this carry-all without being a burden. Because you know she'll need it, stock it with a makeshift hangover kit, including pain relievers, bandages, and lip balm.
Even if you've hired a professional wedding planner, you should still provide your bridal kit to ensure everything goes smoothly on the big day. With a few bobby pins and small liquor bottles, she'll be ready to walk down that aisle confidently.
34. Romantic Clock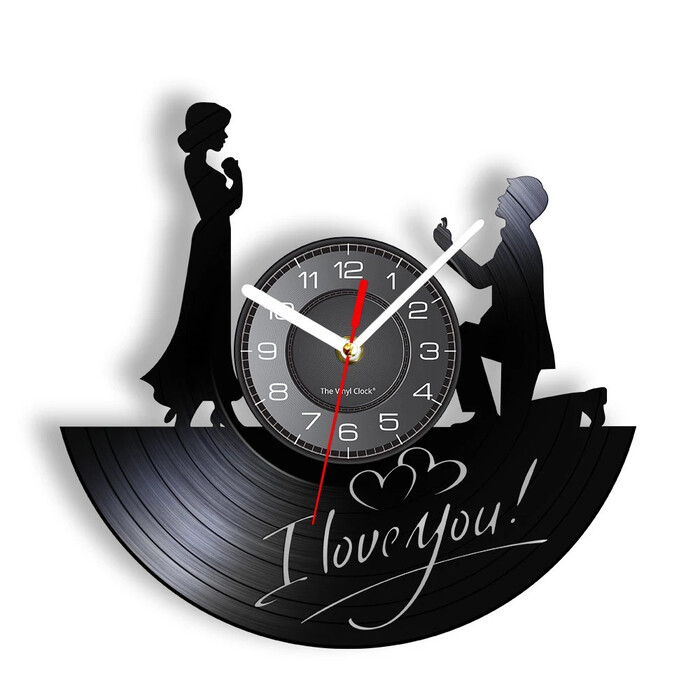 A personalized gift to the bride-to-be of a personalized wall clock inscribed with her wedding date or kind words is a romantic gesture. It will serve as a constant reminder of how much she means to her. Add a romantic love quote to the mix, and she'll be overjoyed.
35. Bath Towels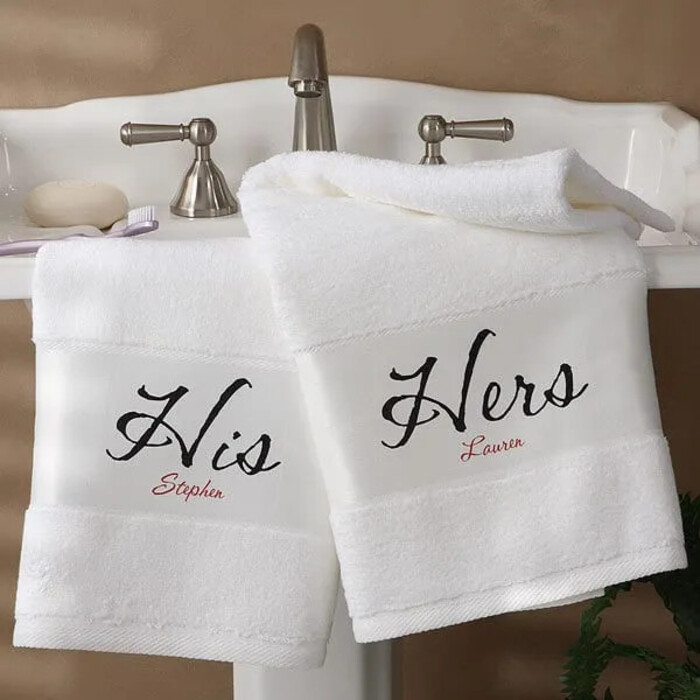 For bridal shower gifts, monogrammed bath towels are a safe bet. They'll make the soon-to-be newlyweds feel like royalty right in the comfort of their own home. This set of piping-edged cotton towels is ideal for a couple. There are two hand towels and four bath towels included.
36. Sand Set for a Wedding
After the wedding, a sand set that represents their unity, love, and unity will be placed in their home to keep their love alive. She will appreciate this thoughtful personalized bridal shower gift from you.
37. Personalized Luggage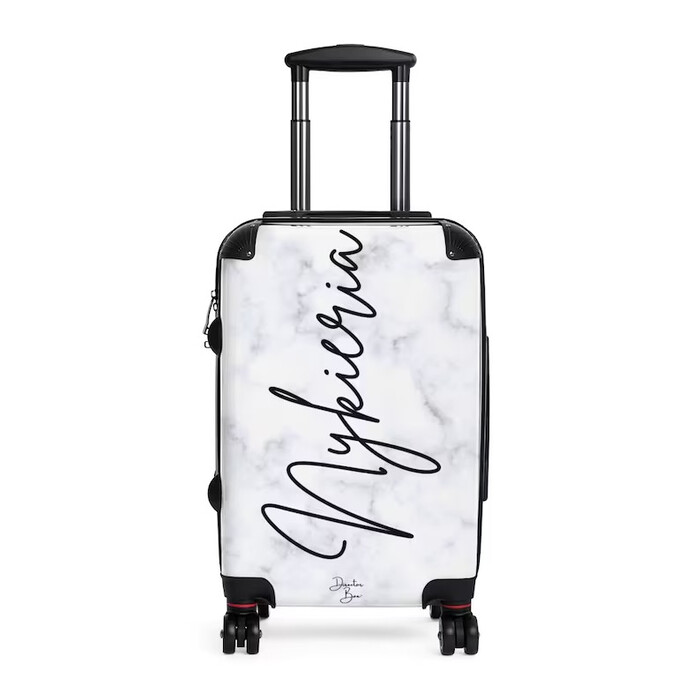 These personalized luggage straps are a perfect option for those searching for great and unique bridal shower gifts ideas that arrive quickly. While the bride is on her honeymoon, they will protect her baggage. You might include the luggage tags to make the gift more special.
38. Meaningful Apron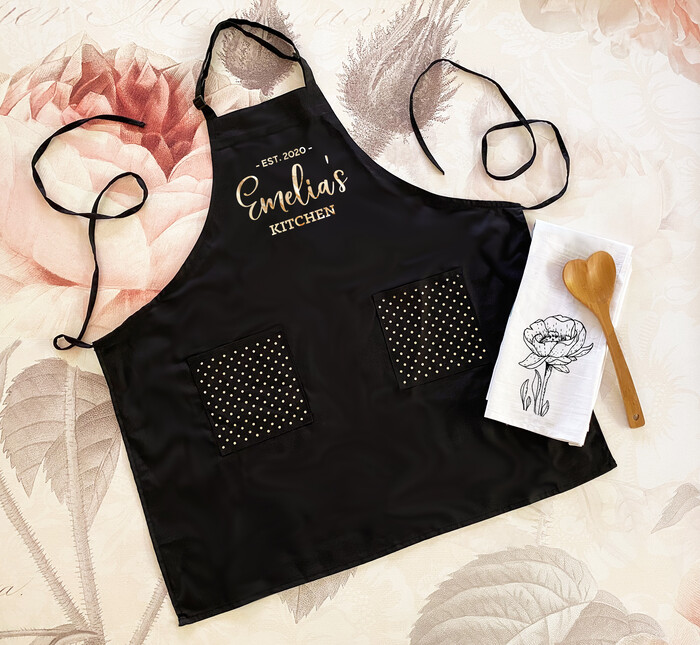 An apron may seem like an odd present in today's world, but putting it on while cooking up a batch of her mother's or grandmother's old recipes can bring back fond memories of her childhood. Personalization is included in the price of the oven mitts, which can be purchased separately for an additional fee. From so many options out there, choose a design and a city theme that resonates with the couple's love story.
39. Personalized Puzzle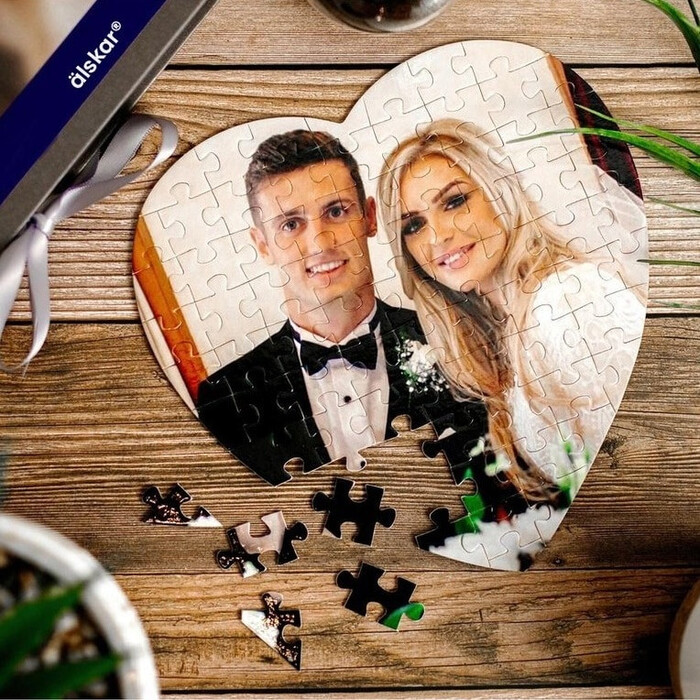 This is a unique, personalized bridal shower gift that she will cherish for years to come! For a creative and fun gift, a personalized puzzle made from one of their favorite photos is ideal. In addition, they can have the puzzle framed when they're done with it.
>>> Further Reading:
We sincerely hope that you were able to find some sentimental personalized bridal shower gifts for the bride-to-shower. Whatever you choose to give the bride-to-be, she will be overjoyed! You can choose from any one of the choices we've made above. Check out the rest of Oh Canvas if you want to see more. Thank you for inviting us to your bridal shower!