A bridal shower is a special event for the bride-to-be where friends and family come together to show her love, support, and well wishes in the run-up to her wedding. It is crucial to know the right gift-giving etiquette if you have been invited to a wedding shower. Oh Canvas has all the information you need about bridal shower gift etiquette.
When it comes to giving a bridal shower gift, timing is crucial. Whether you're going to the wedding or not, the basic rule of thumb is to bring a present to the bridal shower. If you cannot attend the shower, you should send the present to the upcoming bride in advance.
Bridal Shower Gift Etiquette: What You Need to Know
A bridal shower is a time-honored ceremony that celebrates the impending union of two people in marriage. Friends and family gather for this happy occasion to show the bride their love, support, and gifts. If you've been invited to a wedding shower, it's critical to understand the gift etiquette associated with this particular occasion.
Know the Purpose of a Bridal Shower Gift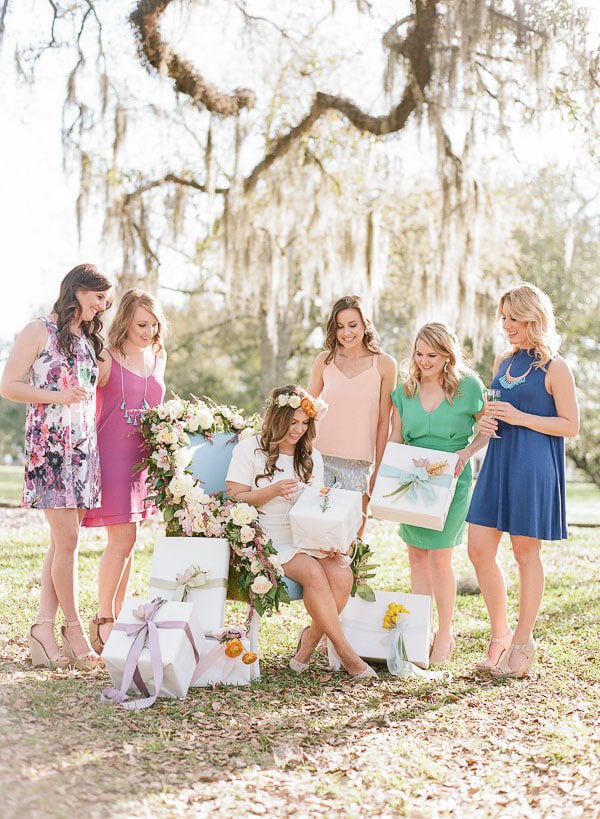 The main goal of a bridal shower present is to celebrate the bride-to-be and support her as she starts her new life as a married woman. The presents are typically helpful and practical, so the bride can build her new home or improve her married life. It's crucial to remember that the present symbolizes your love and support for the bride, not merely a means of trade.
Follow the registry or consult the hostess
The bridal registry lists gift the couple would want, typically from a particular company or website. It is a useful guide for guests to select presents the couple needs or wants. The best way to ensure you give the couple a gift they'll use and enjoy is to stick to the registry.
It's wise to speak with the hostess if there isn't a register or if you want to offer a unique present. The hostess, typically a close friend or relative of the bride, can inform you about the couple's preferences or any unique requirements they may have. By doing this, your present will be appreciated and welcomed.
Set a budget
Setting a spending limit for your bridal shower gift etiquette is necessary. Never feel pressured to buy a gift for more than you can afford. The price of the gift should be affordable and comfortable for you. It is not required to spend a lot of money on a present for a wedding shower because the item's value should be considered rather than its cost.
Giving something that doesn't look excessively expensive or thoughtless is equally as important, though. Balance your spending plan with a thoughtful present that symbolizes your bond with the bride.
You can still choose a more personalized present; you are not obligated to choose something from the register. Consider buying a gift as a group if you are attending a bridal shower with several friends or family members. If there is a more expensive item on the registry or you want to give the bride something especially unique, this can be a terrific alternative.
Think about the bride's preferences and interests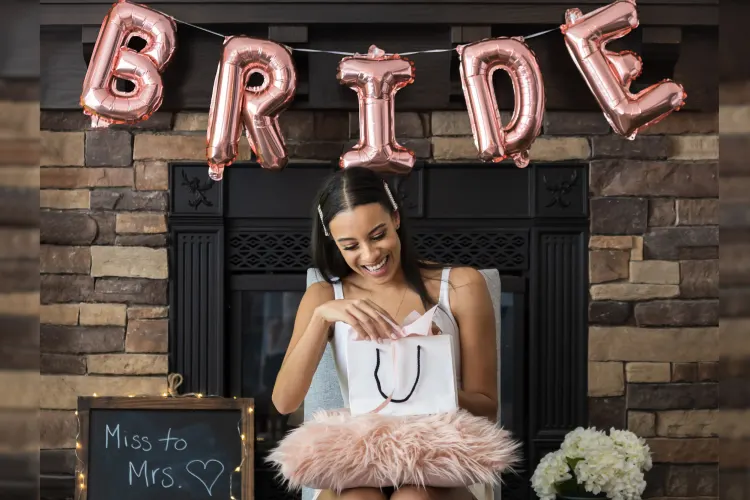 Consider the bride's hobbies and preferences when shopping for a wedding shower present. Consider her personality, interests, and way of life. Does she enjoy cooking and food? A fan of exercise? A reader? A lover of nature? Make your present specific to her preferences to demonstrate that you have thought about it. Don't give the bride any bland or generic gifts that don't speak to her characteristics.
Be mindful of duplicate gifts
At a wedding shower, it's not unusual for several guests to select the same item from the register or present a comparable item. It's not a huge faux pas, but it can make the bride and the gift-givers uncomfortable. RSVP and select your present immediately to ensure you receive all the gifts. If you know that other people have picked comparable presents, consider giving your gift a special touch or a distinctive twist to make it stand out.
Consider group gifts
Friends or family members occasionally pool their funds and make a joint donation. Group gifts might be a fantastic solution for larger, more expensive goods that might be outside the scope of an individual guest's budget. Make sure to organize and speak with the other participants if you're thinking about giving a group gift.
>>> Read more: 33 Funny Wedding Shower Gifts To Get Some Big Laughs
Best Gift Ideas For A Bridal Shower
There are several things to think about while choosing a present as bridal shower gift etiquette. You should prioritize, taking the bride's preferences and interests into account. If you are close to the bride, you may already know her preferences. If not, you can still get advice from the bride's close friends or family.
There are no strict guidelines for selecting a bridal shower present. Kitchenware, home decor, spa products, and personalized items like monogrammed towels or a personalized wedding planner are some of the most popular choices.
Traditional Gifts – Something Timeless For Her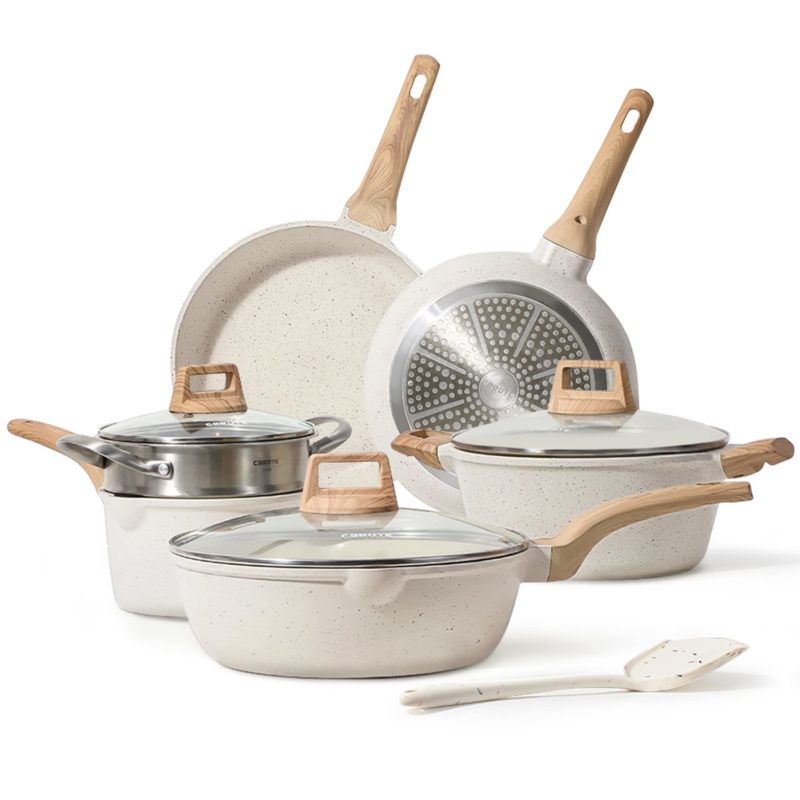 Traditional wedding shower presents are meant to showcase the bride's hobbies and personality. People frequently choose things like cookware, luxury linens, champagne glasses, picture frames, sleepwear, flowers, and home decor as gifts. Wish list items for a bride-to-be at her bridal shower
Gift Basket for Bridal Shower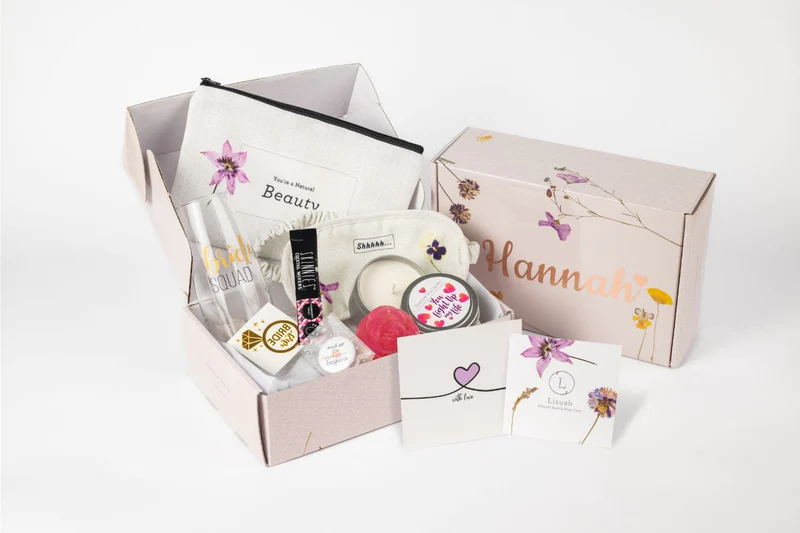 A thoughtfully assembled gift basket is a wonderful way to make sure that the bride-to-be's special day is remembered. They can be used to make it look like multiple little gifts have been tied together in addition to tying together one big item.
Personalized Gifts That Cherish Memories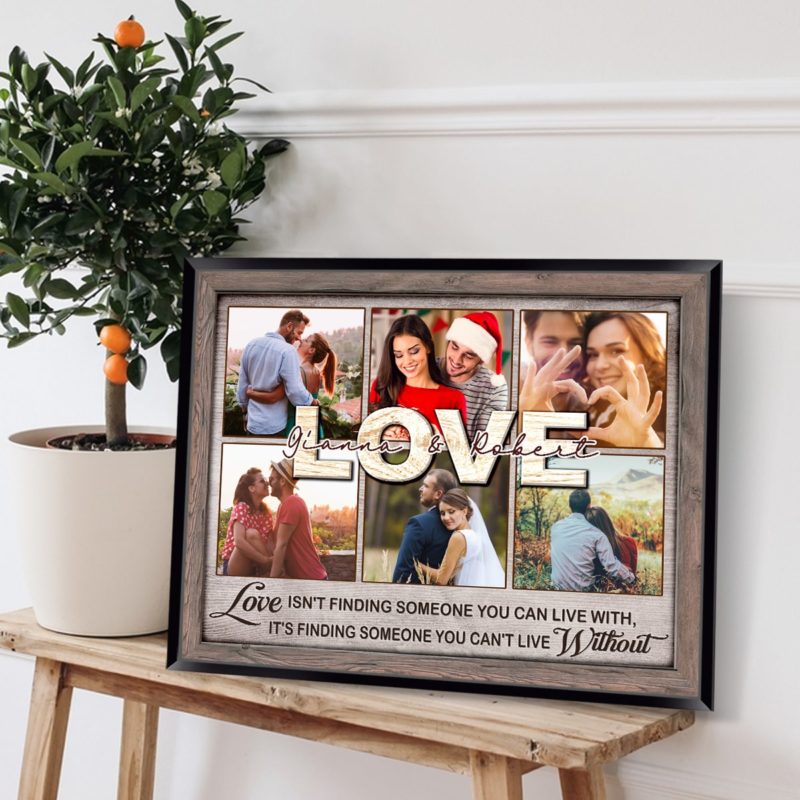 You may really show the bride-to-be how much you care by personalizing a gift for her. Custom-made wine glasses, mugs that coordinate, or a cutting board with engraving are all suitable examples. The bride-to-be can customize these products by adding her initials or the wedding date.
Practical Gifts for Her Life
Finding a one-of-a-kind wedding gift requires knowing the bride's interests. Does she worry she won't have time to grocery shop in the upcoming weeks and months? Give the recipient access to a food delivery service as a convenience gift. Perhaps when shopping at a nearby market, you spotted a special wine holder ideal for the vino-obsessed bride. She will appreciate it if your gift reflects the bride-to-be's interests and passions.
Funny Gifts Will Make Her Laugh
A humorous present can delight the bride and leave an impression that lasts a long time. It's recommended to avoid giving the bride anything too intimate because many of the bride's relatives will attend the wedding shower. You should base your decision on your familiarity with the bride's and her family's sense of humor.
DIY gifts for the bridal shower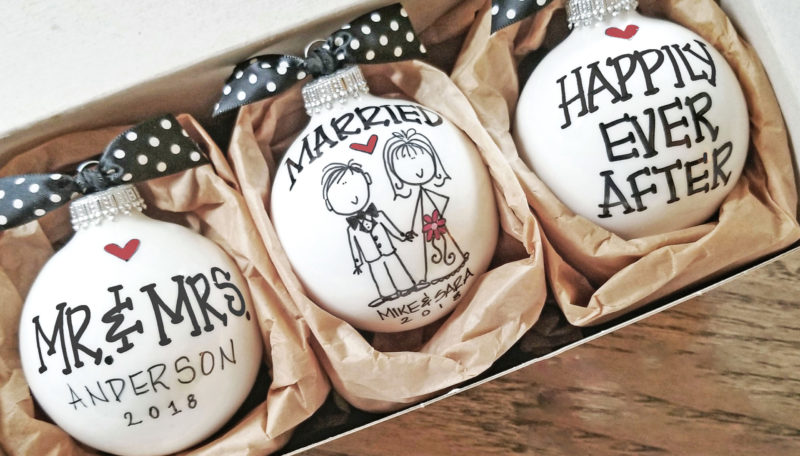 DIY gifts might occasionally be the best option, whether due to financial constraints or a passion for handmade items. But be prepared to put in much time to find the ideal present. Give yourself plenty of time if you decide to make something, such as a hand-knit throw or a homemade serving dish. Giving yourself time to produce your gift or weeks to months will allow you to make corrections and avoid tension.
Present Packaging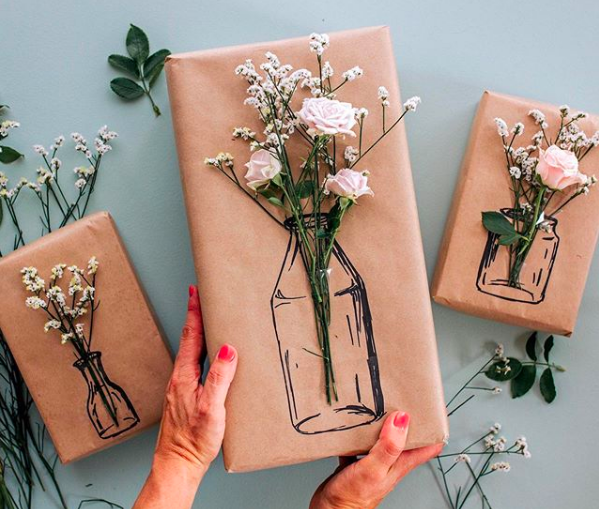 The importance of appearance cannot be overstated regarding gift wrapping. An exquisitely packaged gift will leave a lasting impression and demonstrate to the bride that you took the time to choose and present her gift. Several shops offer gift-wrapping services if you are unsure of your ability to wrap presents.
Finally, sending the upcoming bride-to-be your best wishes and congratulations on a card or note with your gift is always a good gesture. In conclusion, there are a few important wedding shower gift etiquette considerations. Always bring a gift to the shower; consider the bride's preferences and interests while choosing a gift; and keep your spending in check.
Be sure to present it elegantly and attach a loving note for the bride-to-be, whether you select a personalized gift or anything from the registry. You may be sure that your wedding shower present will be welcomed and valued if you keep these suggestions in mind.
How much should you spend on a gift for a bridal shower?
Typically, attendees spend between $50 and $75 on a present for the wedding shower. While deciding on your entire wedding gift budget, use this as a general range, but keep in mind that it's not a set formula. The general rule is always to donate what you can afford, regardless of the situation. The amount you spend on a wedding shower gift does not, in the end, indicate how you feel about the soon-to-be newlyweds. If you're unsure how much to spend, having a certain range in mind is a good place to start.
Do you have to buy a gift If you can't attend?
Expressing your apologies is never simple, so it's a good idea to send a gift instead. Even though it's not required, giving the couple a gift will let them know that you're still thrilled for them and looking forward to their wedding, even if you can't make it to the shower. Additionally, you'll probably feel fairly good about it. Whether you decide to buy a gift or not, send the happy couple a card or a heartfelt handwritten note expressing how much you are looking forward to celebrating with them on their wedding day. (If you're stumped on what to write in a wedding shower card, we've got some great ideas).
>>> Maybe you're interested in the following:
Bridal shower gift etiquette is important in honoring a bride-to-be's approaching wedding. Following these guidelines guarantees your gift is thoughtful, acceptable, and well-received. The main goal of a bridal shower present is to demonstrate your love and support for the bride. The care and sentiment that went into choosing the gift are what matter. So, remember the bride's preferences and areas of interest, select a budget that works for you, and add a personal touch to make your gift stand out. Send thank-you letters, observe cultural or religious customs, and be cordial and thankful for all presents. You'll be prepared to negotiate wedding shower gift etiquette easily and elegantly if you keep these rules in mind.