Why not give your sweetie luxury bridal shower gifts? Showers are traditionally held to celebrate the bride's impending marriage, as well as to give the newlyweds gifts for their new home—read more.
Even though there have been many changes in the etiquette for bridal shower parties, today's modern celebrations are much more focused on the bride-to-future marriage and showering her with good wishes. If the bridal shower is right in the corner, let's check 55 gift ideas from Oh Canvas right now!
Accessories And Fashion Gifts For Your Bridal
1. High-End Throw Blanket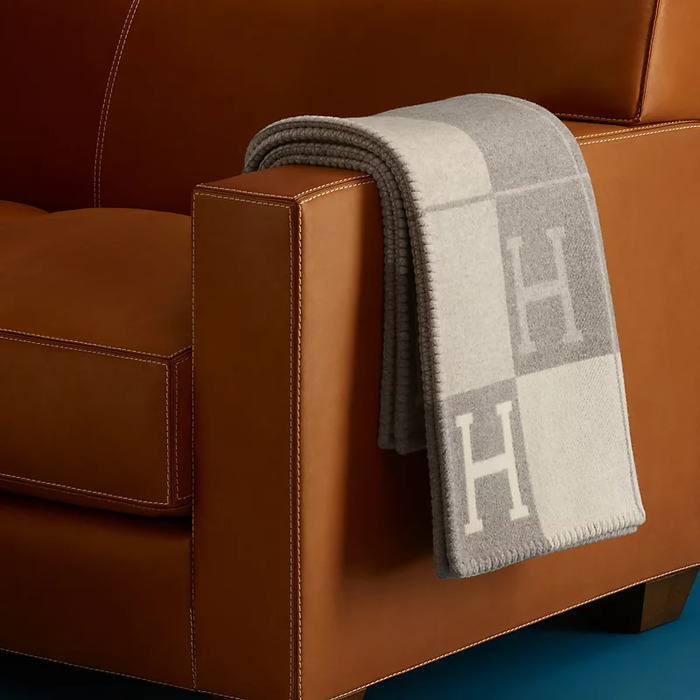 A luxurious throw blanket for the newlyweds' home is a bridal shower gift that she'll appreciate for a long time. Maybe this is an item that she will never buy for herself because of its price, but make a surprise on this special occasion.
2. A Satin Clutch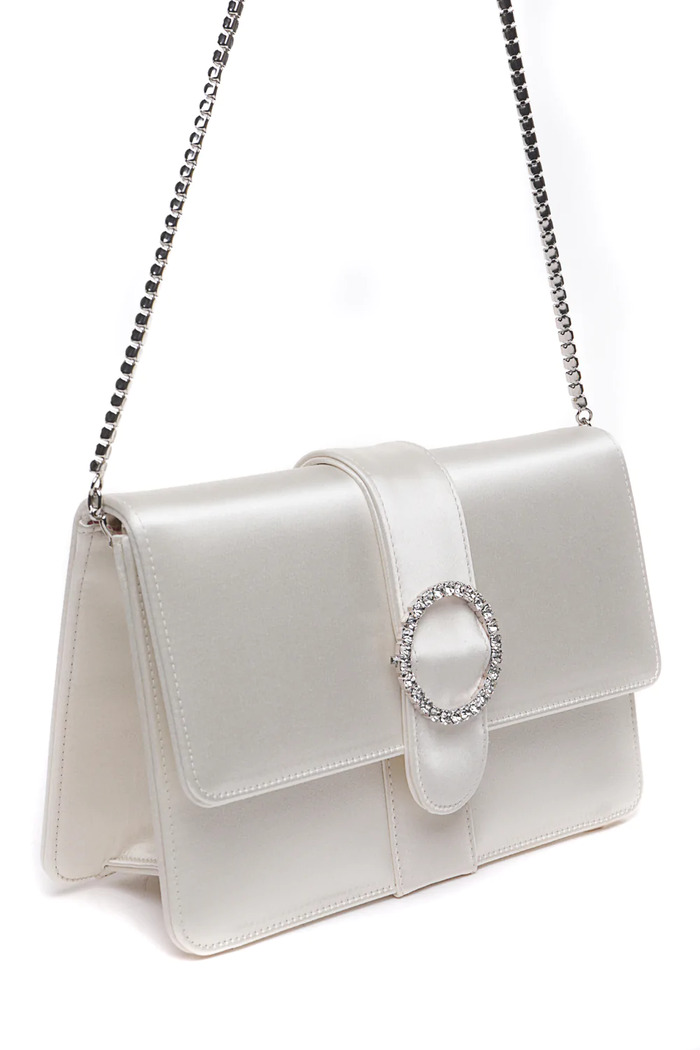 It's a classic look she'll want to wear for years to come, and she can carry it to the rest of her nuptial festivities in this white satin clutch. An interior zip pocket and a silver clasp closure keep her essentials safe.
3. A Travel Case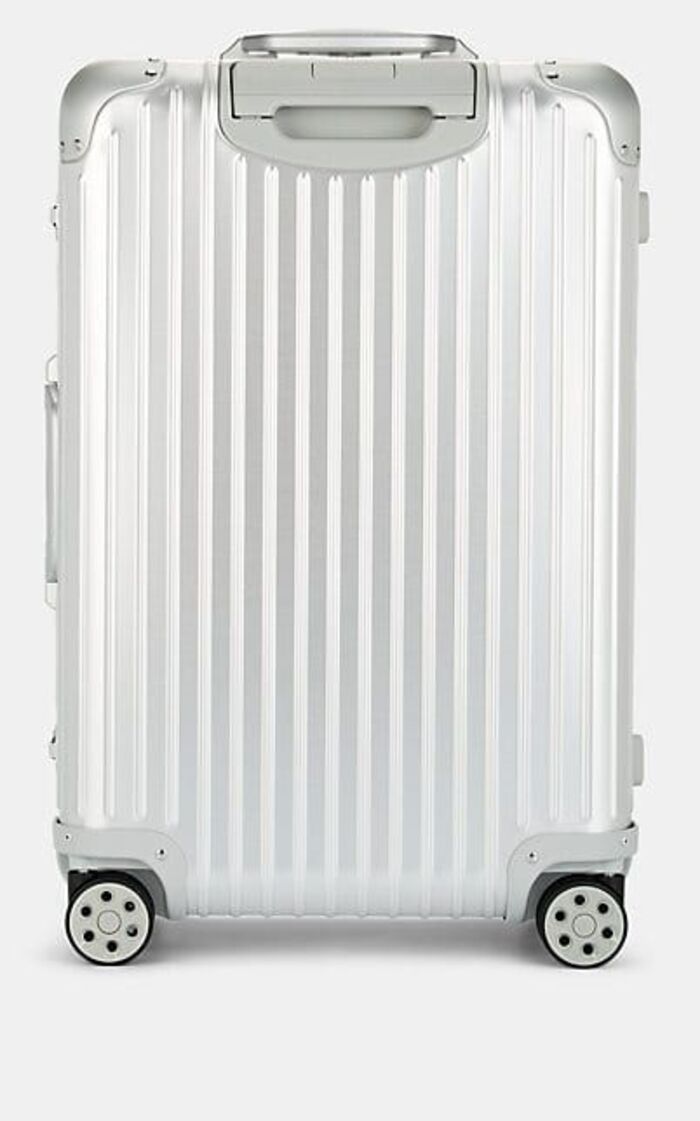 This hard case is designed to withstand the rigors of travel while still maintaining its sleek appearance. Because of its value and durability, this case is considered one of the greatest luxury bridal shower gifts that you can ignore.
4. Fringe Robe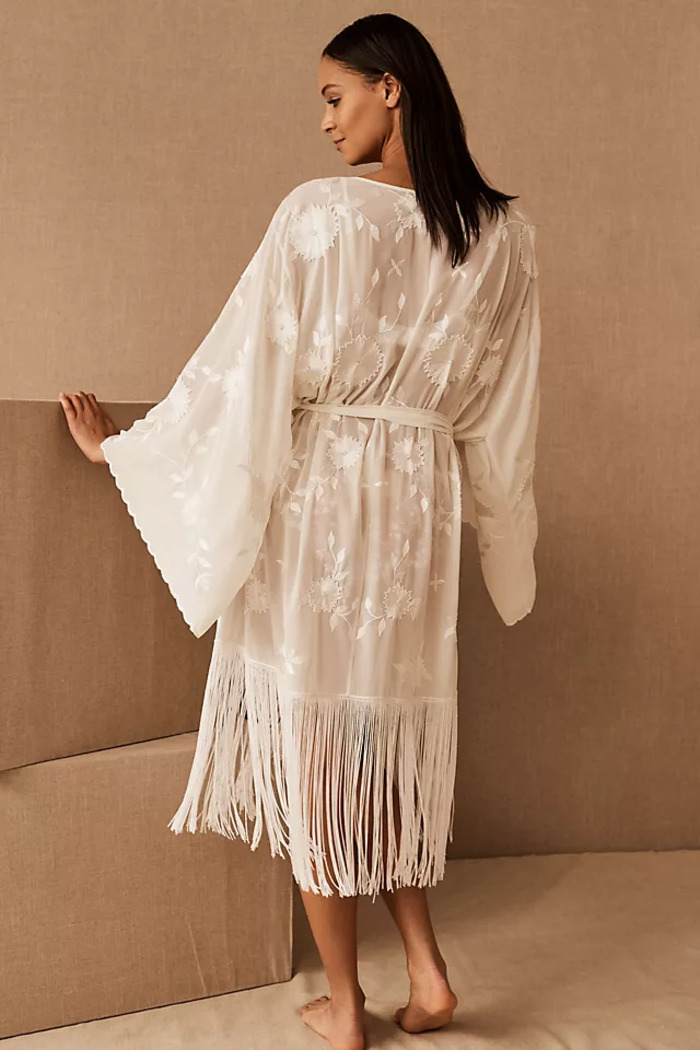 If the bridal shower has a lingerie theme, then, by all means, buy some sultry lingerie for the bride. For a non-lingerie-themed shower, remember that the bride will be opening it in front of her mother and grandmother, so that should be something she won't be embarrassed about. In terms of attire, nothing beats a well-fitting and stylish item.
5. The Beverly Marble Timepiece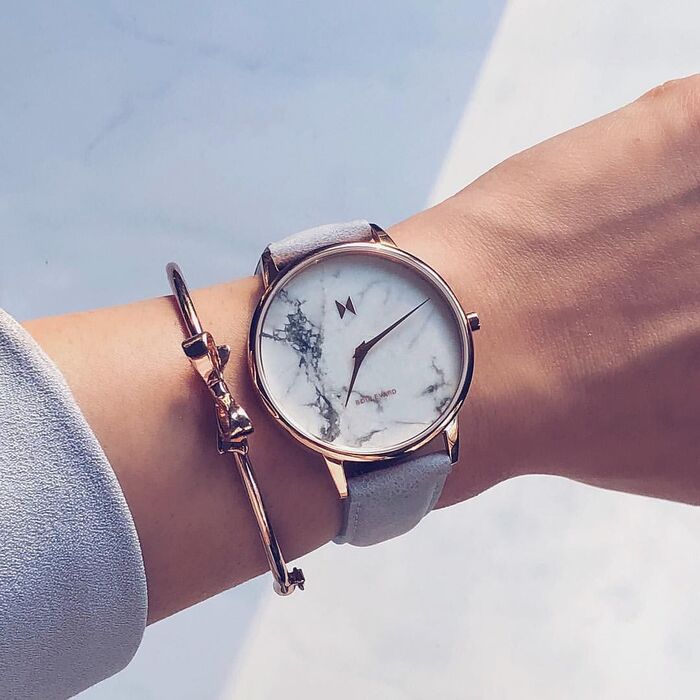 She can wear this watch with any of her white wedding attire because of its marble styling and rose gold case. Having her wedding date etched on the back of her watch is also an option, which you can do at any jewelry store.
6. Tie Dye Cashmere Tavel Wrap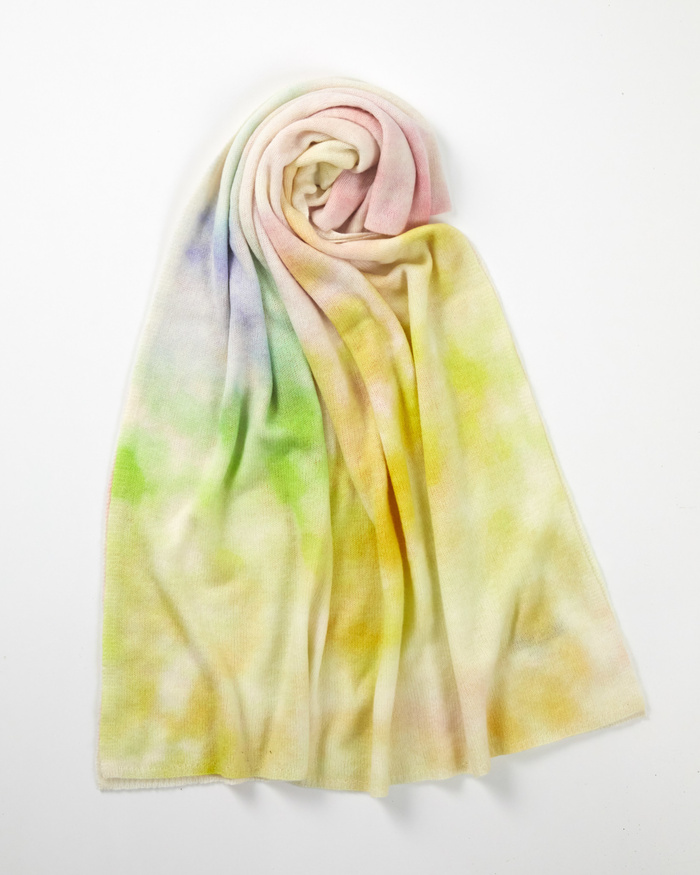 In the world of travel accessories, cashmere wraps go largely unnoticed. Get her one for her upcoming trip to the Bahamas. These luxury bridal shower gifts like this wrap will be a great idea if she chooses a tropical honeymoon.
7. Beautiful Pearl Bracelet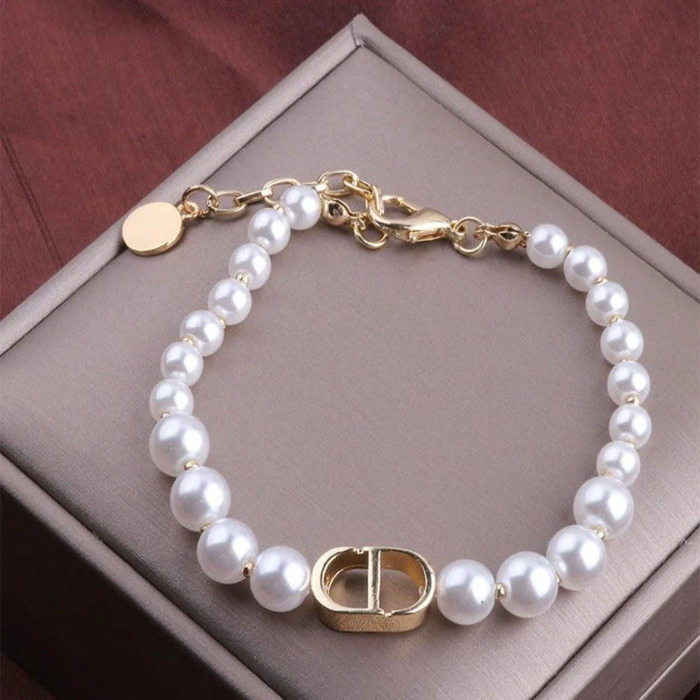 Pearls are timeless and elegant when given to the bride-to-be as a deluxe gift. To use bridal shower gifts, all you need to do is attach the bracelets to the bride's wrist. Her upcoming nuptials necessitate the purchase of expensive jewelry.
8. Case For Jewelry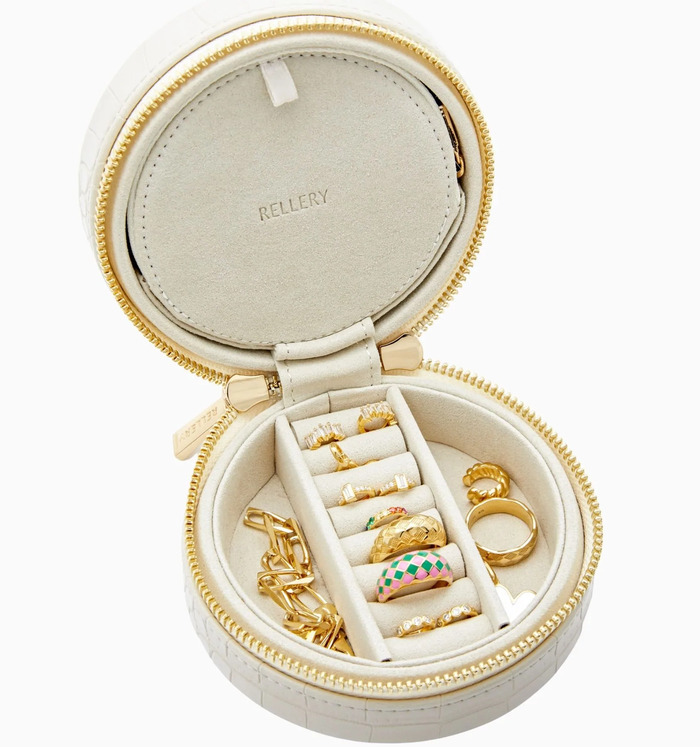 Wow, this jewelry box is really cute. It's also a great place to keep that engagement ring when you're not wearing it.
9. Lumina Lace Gown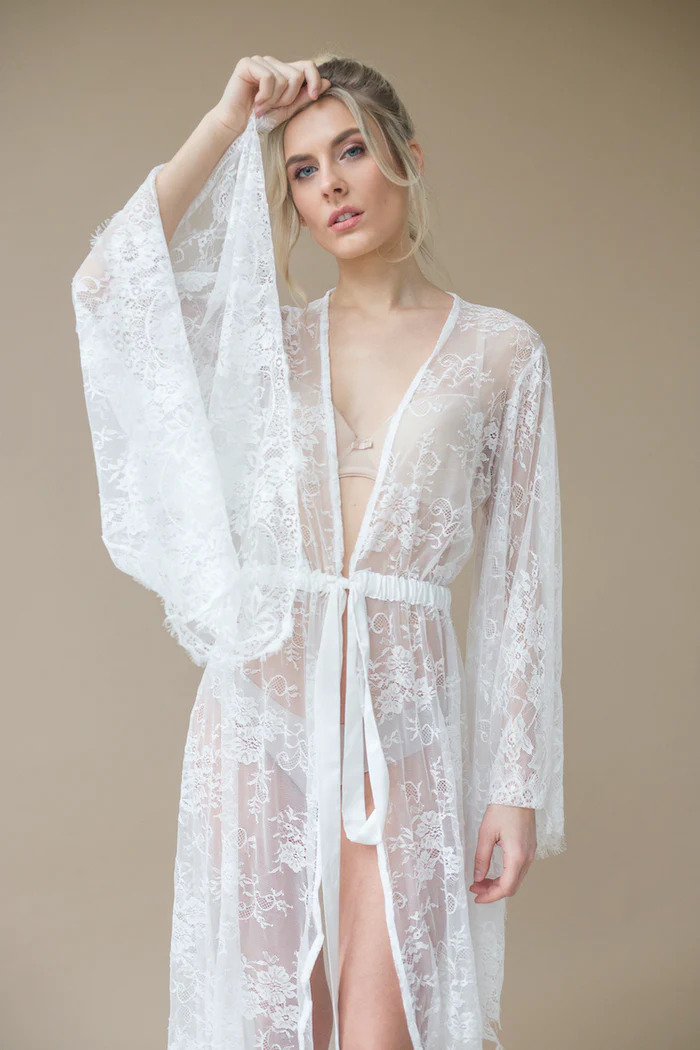 This French lace dress with a train will make them swoon. It's fantastic for a romantic getaway or any time they want to feel fancy. When it comes to luxury bridal shower gifts, you can't ignore this item to make your friend sexier and more appealing.
10. Prima Tote Bag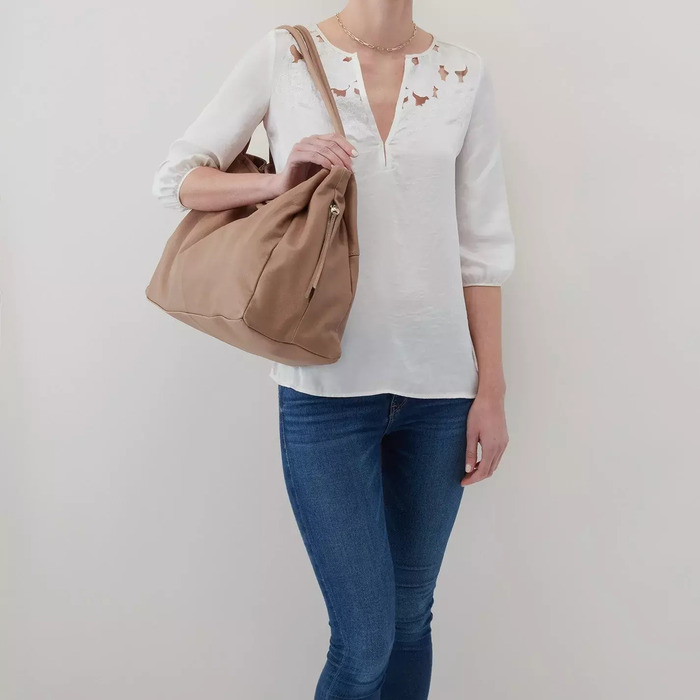 Don't ever doubt the power of a simple bag. This choice is a winner because it is big enough to carry all the things you need. Regardless of the everyday wear of your friend, this bag is always considered one of the best bridal shower gifts that you shouldn't ignore.
11. Houseplants Pajamas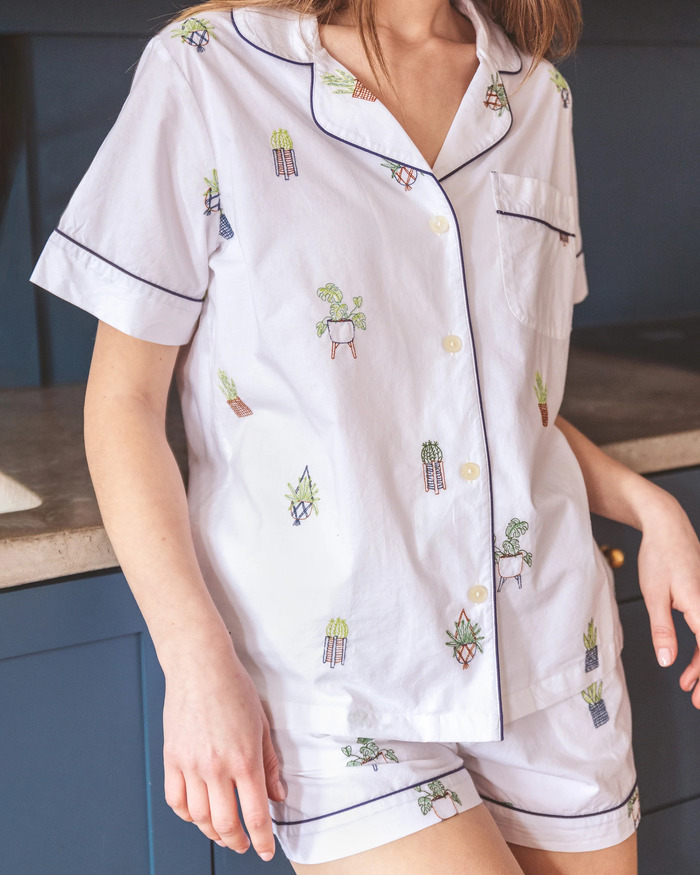 Give the bride some comfortable PJs for her bridal shower gifting instead of women's clothes for her bachelorette party. You do know that not every night is lace night, right?
12. Glamour Small Pouch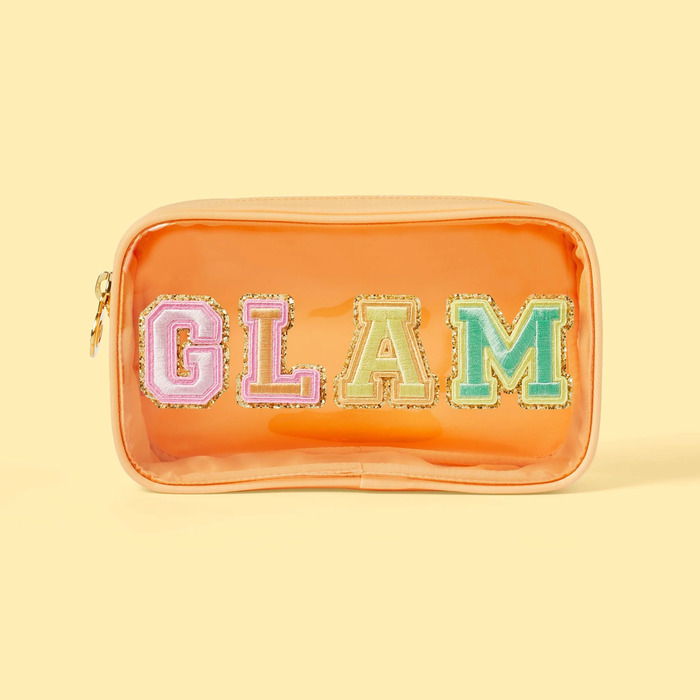 You can't go wrong with this cute pouch, which is great for carrying makeup and other essentials. It's not just a functional item for any ladies, but also a great idea when thinking about luxury bridal shower gifts. I'm sure your girl will really love and appreciate this pouch.
13. Duffel Bag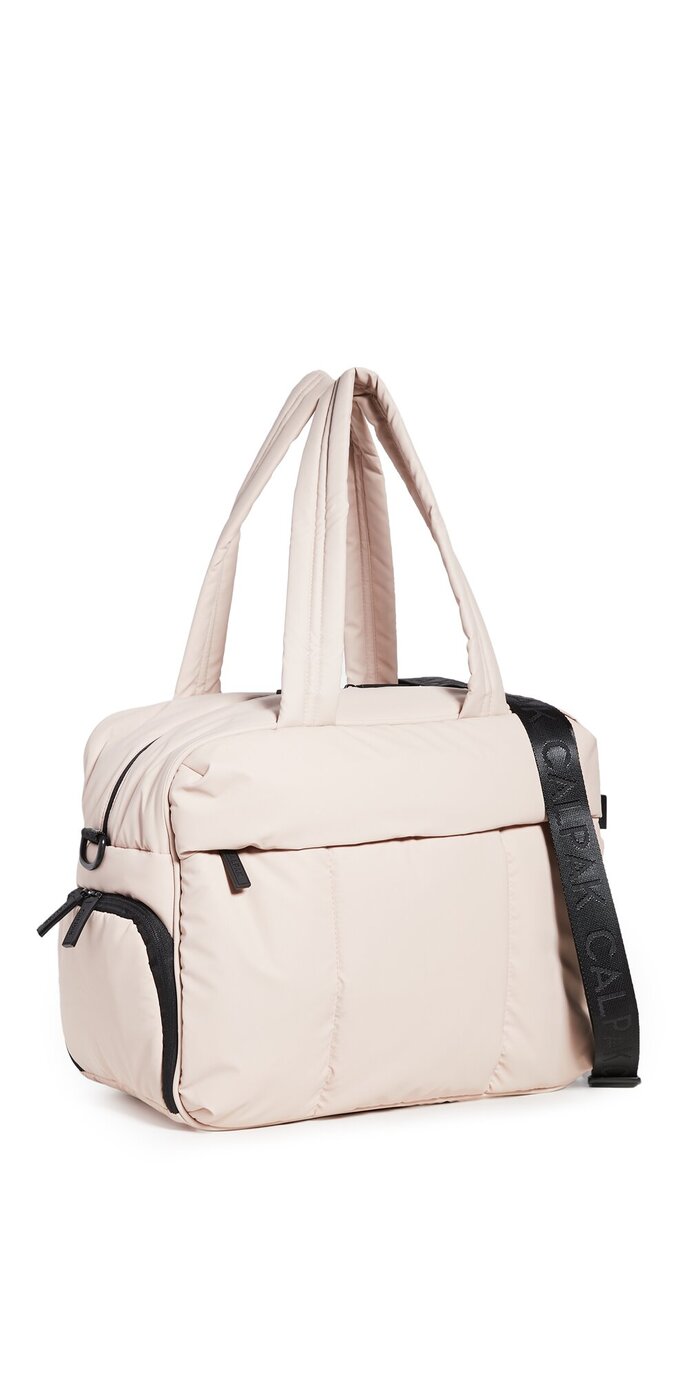 It's impossible to resist the charm of this shiny duffel bag. Traveling for a lengthy period of time? This bag is ideal for storing your essentials for a weekend away.
14. A Corsage Swimsuit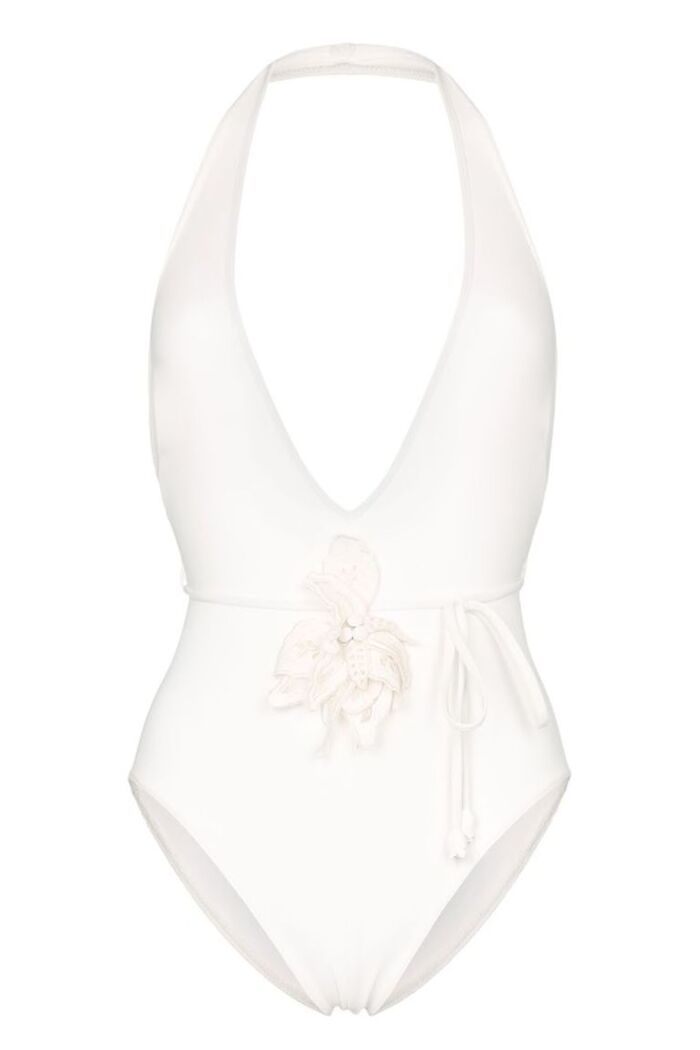 With a built-in corsage, this swimsuit is just as crucial as the wedding gown itself. Your bride will be confident in every outfit she wears thanks to this subtle gift.
15. Luxury Brooch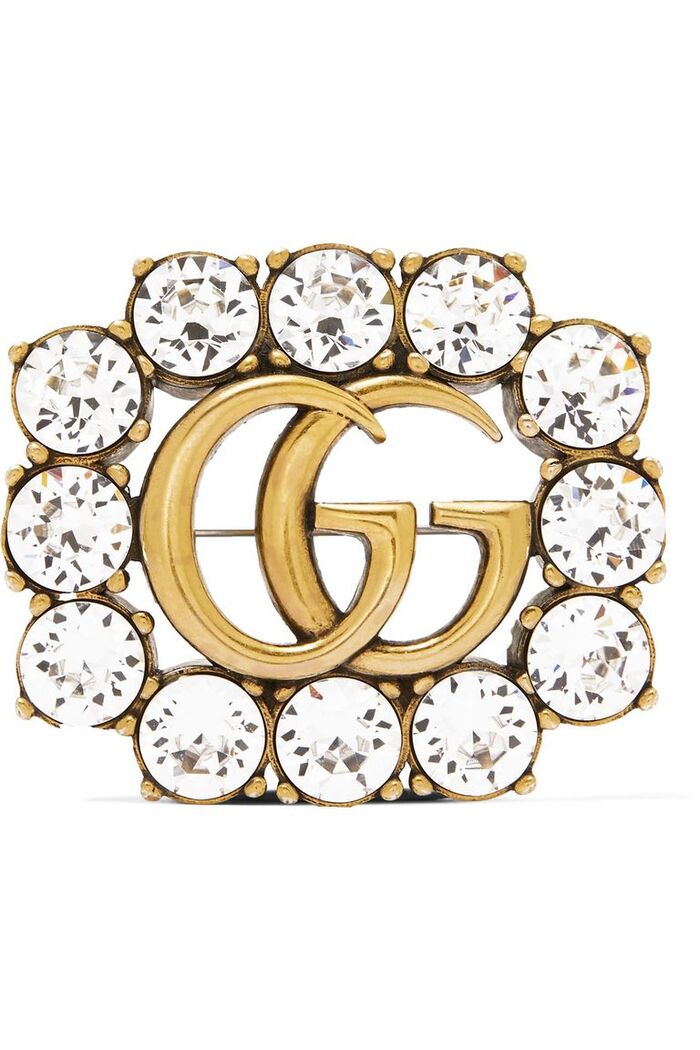 Your holiday packing list and your all-white wedding suit will both benefit from the addition of a few brooches and pins to your ensemble. This luxury bridal shower gift will make her outfit more impressive in everyone's eyes.
>>> Recommend Reading: 36 Best Personalized Bridal Shower Gifts That Will Wow Her
Personalized Gifts For Your Sweetie
16. Customized Platter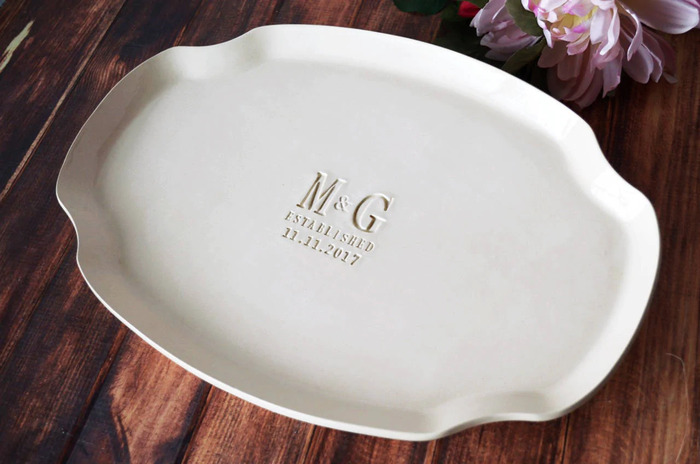 An instant heirloom, this hand-crafted platter is classic and timeless. The initials and wedding day are imprinted on the mug, making it a sentimental keepsake for the happy couple. If you haven't decided on the best bridal shower gift for your friend, let's choose this item now.
17. An Individualized Artwork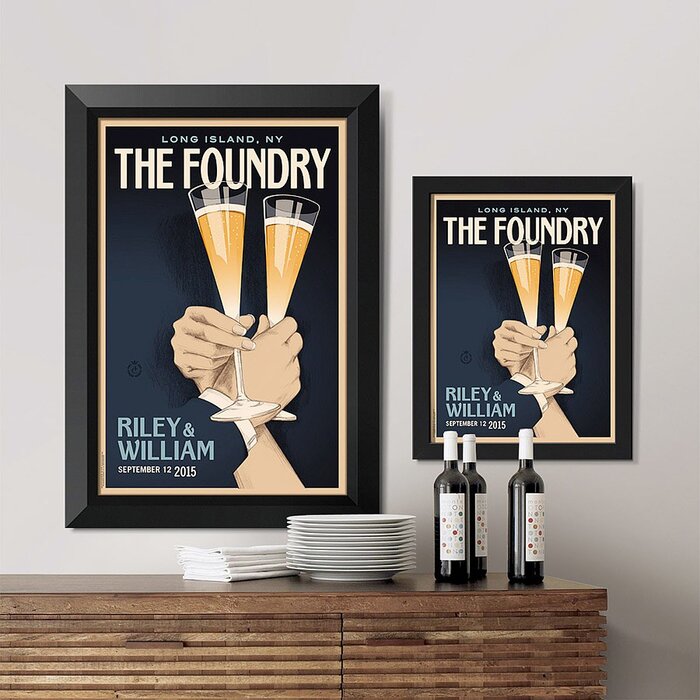 This art deco-inspired print, inspired by vintage wedding announcements, gives off a vintage vibe. Chicago-based artist Alexander Doll's custom artwork has a vintage poster feel but is customized with wedding details to bring it into the modern era.
18. A Necklace With An Alphabet Pendant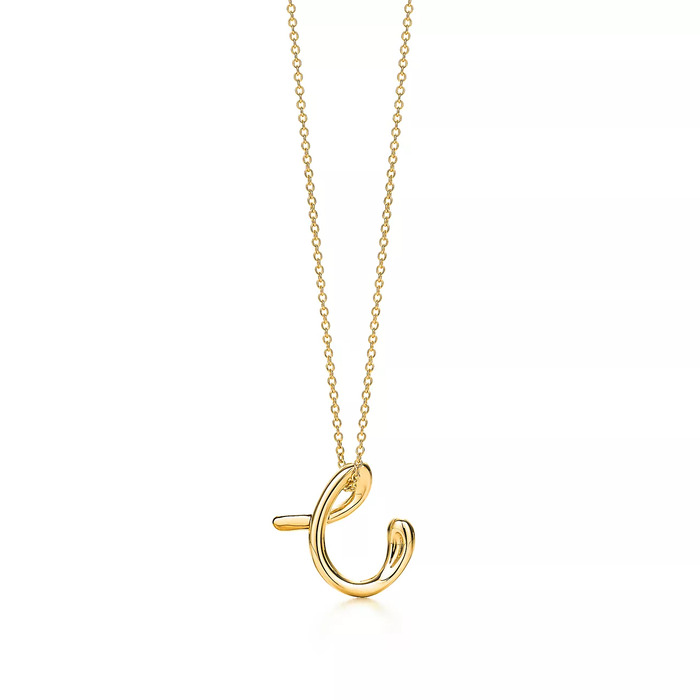 Elegant and timeless, jewelry is always one of the luxury bridal shower gifts that you shouldn't ignore. This pendant necklace is a lovely way to honor the bride. In addition to 18k gold, sterling silver, and rose gold, the necklace can be personalized with an elegant cursive initial with an abstract vibe.
19. Customized Earrings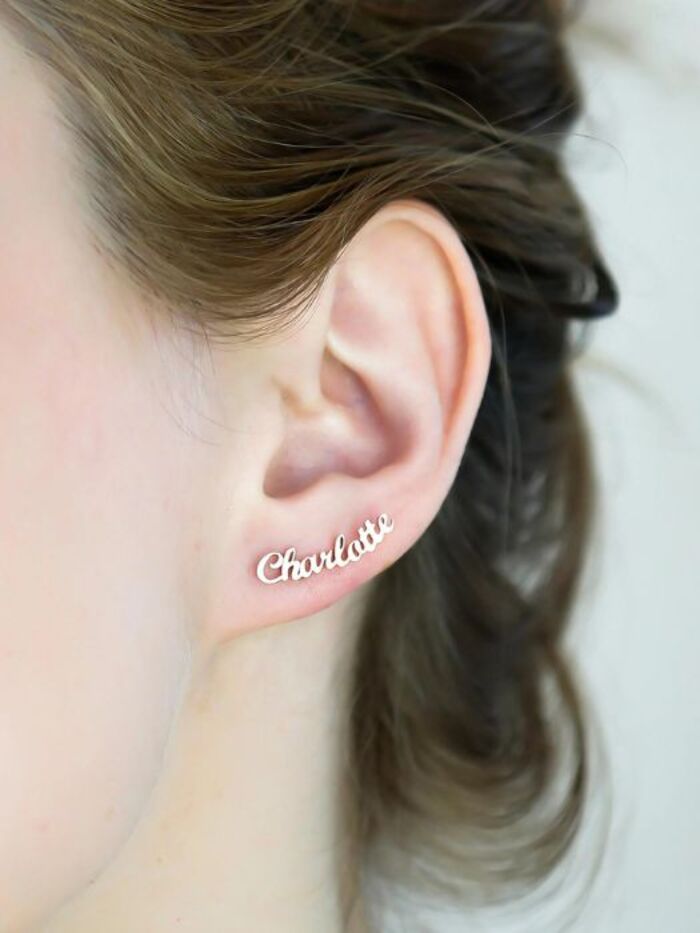 The perfect luxury wedding gift is a pair of stunning earrings for the bride-to-be. If you're buying gifts for a bride, think about her gemstone, a mixture of her, or just a random but eye-catching gem. She can also wear this meaningful gift on her wedding day as an appreciation of your love.
20. Wine Cooler With Personalized Touch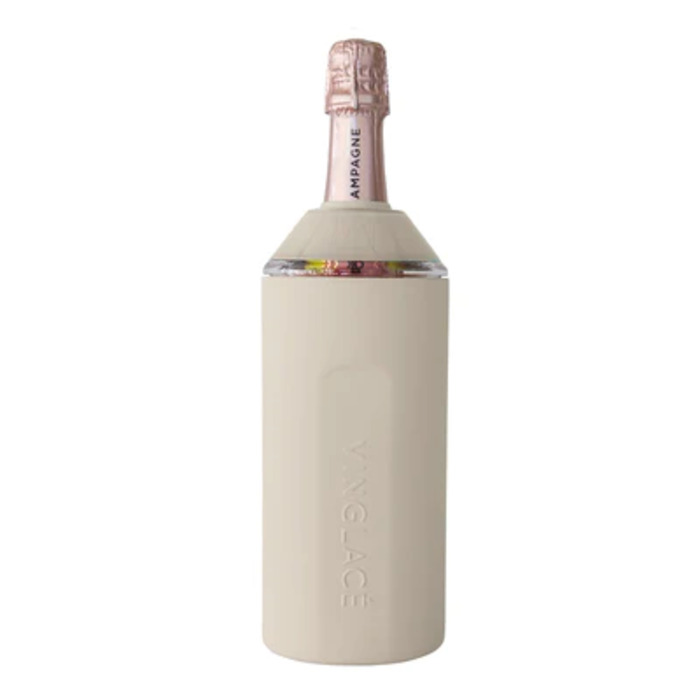 A wine chiller should be on hand in every home. It's so much easier than putting it in the refrigerator! Her couple can enjoy a night with champagne flutes on hand thanks to this bridal shower gift. Give them this high-end wine as a great last-minute bridal shower gift. You could add his/her new last initial on this bottle.
21. Personalized Luggage Tags And Passports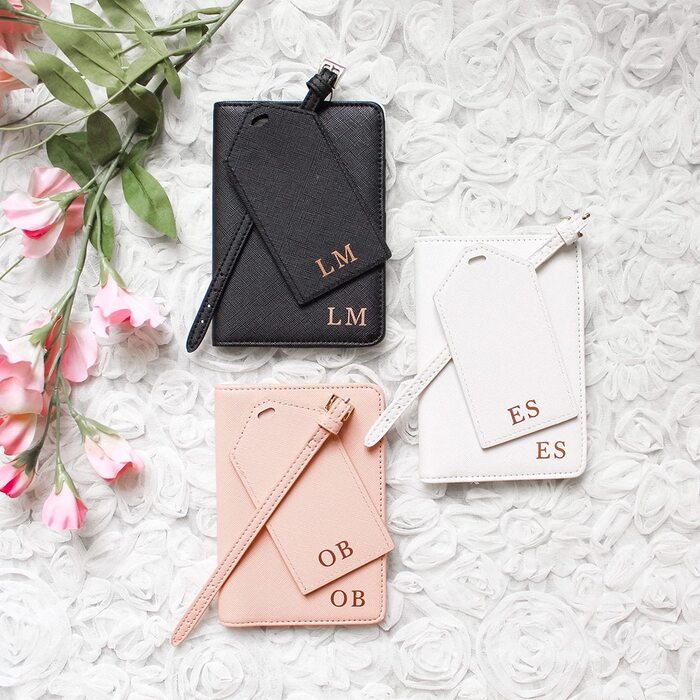 They'll use them for their getaway as well as any other trips they take together in the near future. However, you can limit the list of possible bridal shower gifts to those that are specifically for the bride. Luxury bridal shower gifts for newly eds should be simple and functional.
>>> Read more: 32+ Best DIY Bridal Shower Gifts The Bride Will Cherish
Technology Bridal Shower Gift Ideas
22. Kindle E-Book Device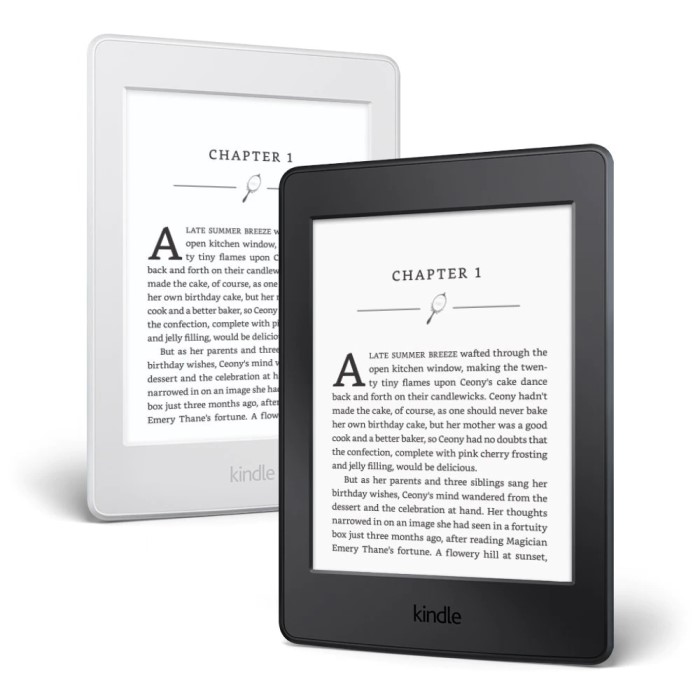 Trust me, she'll love being able to read all her personal favorites by the pool on her honeymoon with this e-reader. Not only does this package come with a Kindle, but also has a power adaptor and a textile cover to keep it recharging and safe. When it comes to a bridal shower gift, this item is an excellent option.
23. Professional Camera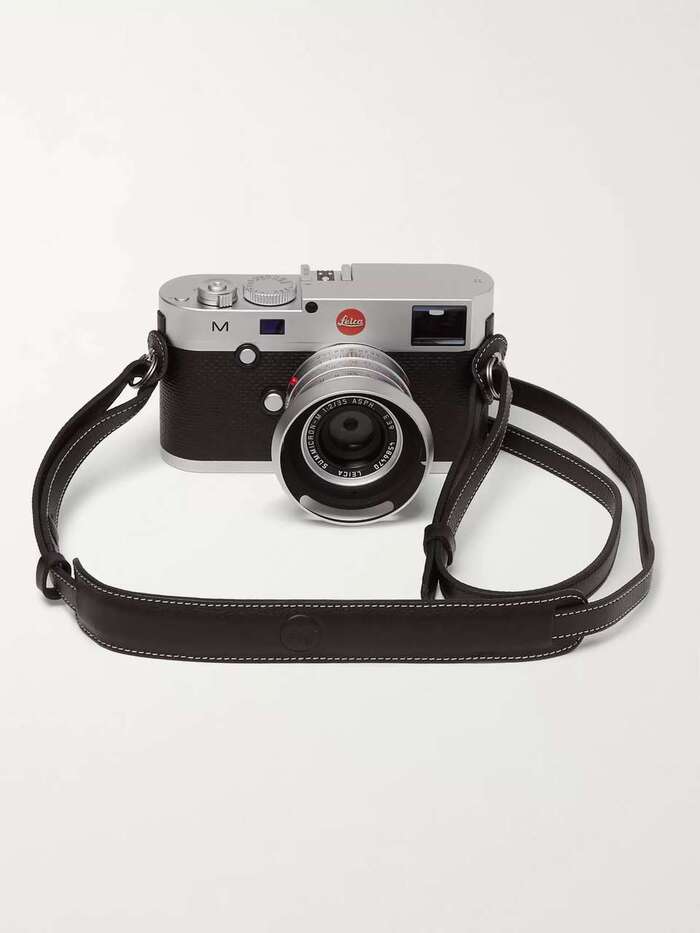 If the iPhone camera isn't up to the task, consider giving the newlyweds a camera that will give their honeymoon images look like they were shot by professionals. This is a must-have item for photoholic couples to save all the best moments in their life.
24. Apple AirPods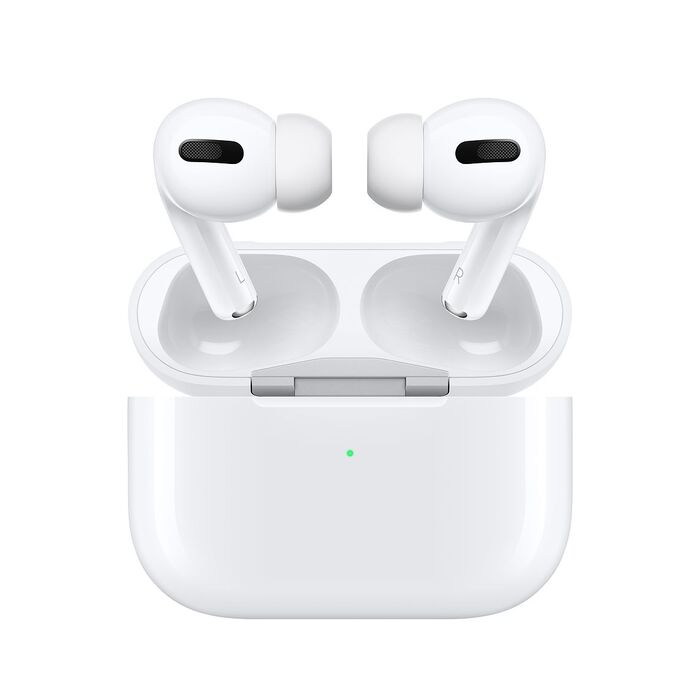 For women who have yet to invest in a new pair of wireless headphones, Apple's AirPods Pro is the item that almost ladies love. They are Bluetooth-enabled, noise-canceling headphones that can be adjusted to the wearer's ear size.
It also lasts for up to 4 hours of listening time. For the bridal who is a technology fanatic, this is a must have item that she will never ignore.
Luxury Bridal Shower Gifts For Her Home
25. Rose-Colored Wine Stemware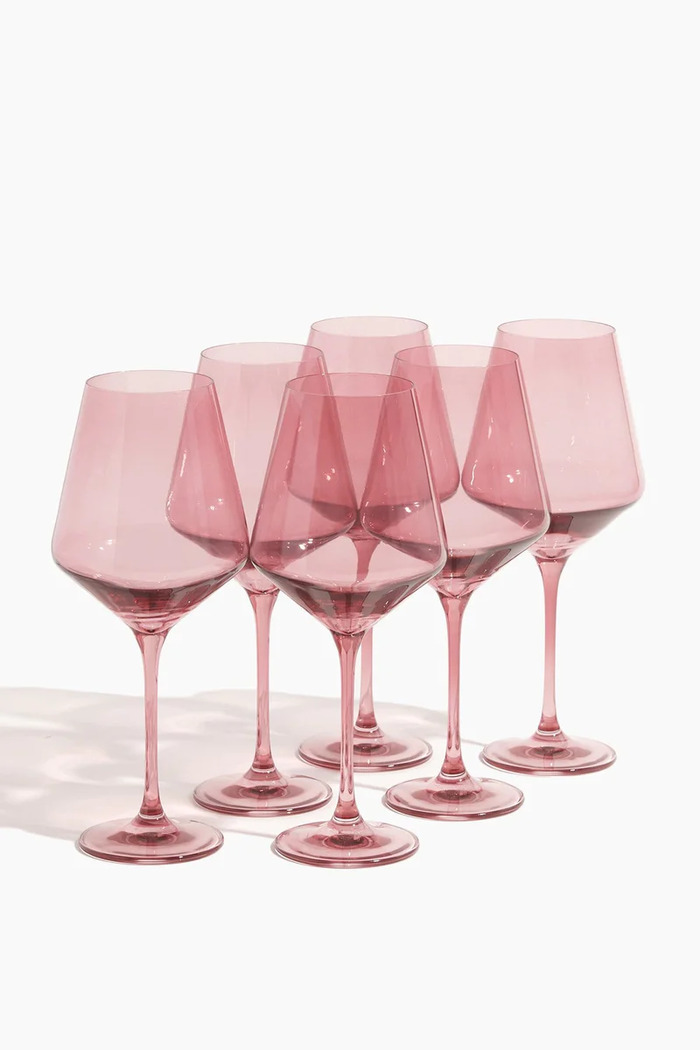 This set of wine glasses will brighten up her kitchen with a splash of color. You'll be able to find a color she likes among the nearly two dozen bright hues. Multicolored wine glasses sets are also available for the bride-to-be who can't decide.
26. The Beverage Maker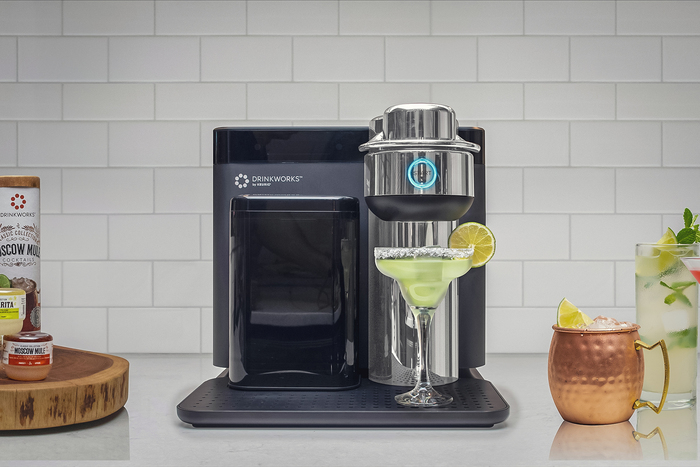 If they're a couple who enjoys entertaining, this electronic bartender is for you. After inserting the pod and pressing "start," you'll have a fresh cocktail in your hand in less than 60 seconds. Making your own drinks in your own house has never been so easy.
27. Set Of Brushed Cotton Sheets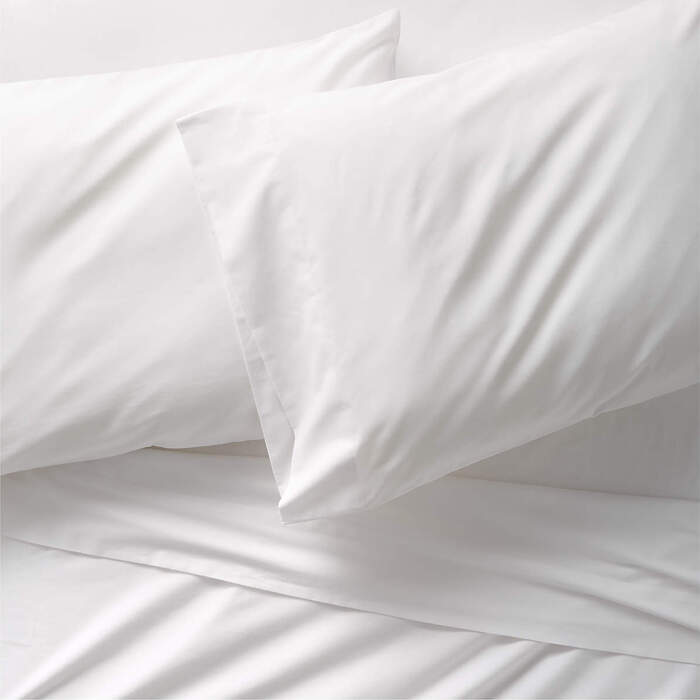 Even if the couple doesn't want new bed sheets, this everyday set will surely be a hit with the guests at the wedding. Crisp and cool, these sheets are made of organic cotton, which gets softer with use.
28. A Down Comforter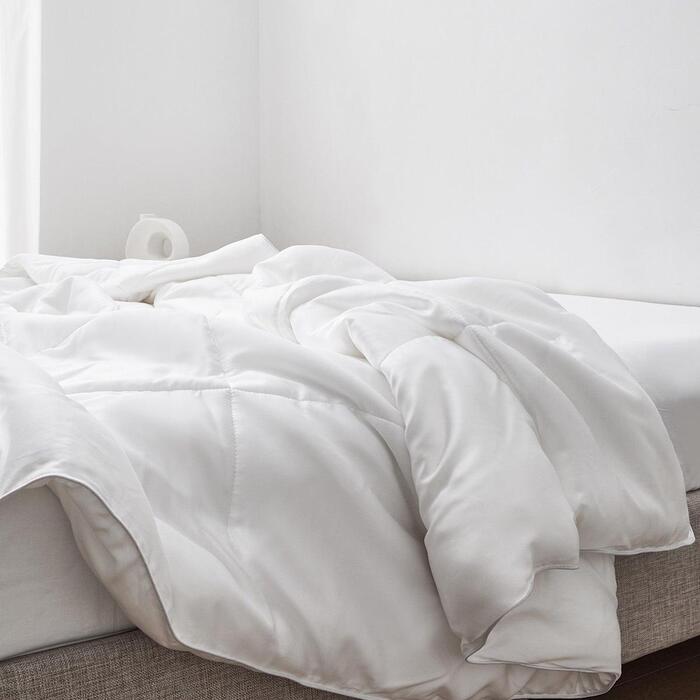 This goose-down comforter will be a welcome addition to the new couple's house decor. For the time being, they won't need it except if they keep the AC on arctic blast, but when the temperatures start dropping in the fall, they'll be so happy they have it.
29. Centerpiece Bowl In Onyx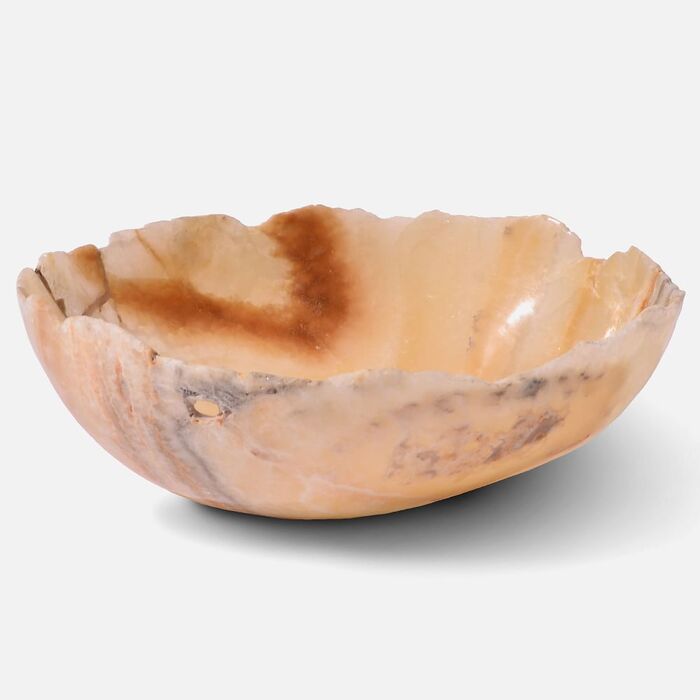 Dining room tables are frequently included in furniture purchases. The onyx bowl shown here is a stunning example of a handcrafted design that is sure to turn heads.
30. A Wine Decanter
If you know a couple who doesn't drink enough wine, consider giving them this elegant decanter is one of the luxury bridal shower gifts. People who are short on storage cabinets will get extra points for being adorable enough to put on the counter.
31. Quality Cooking Equipment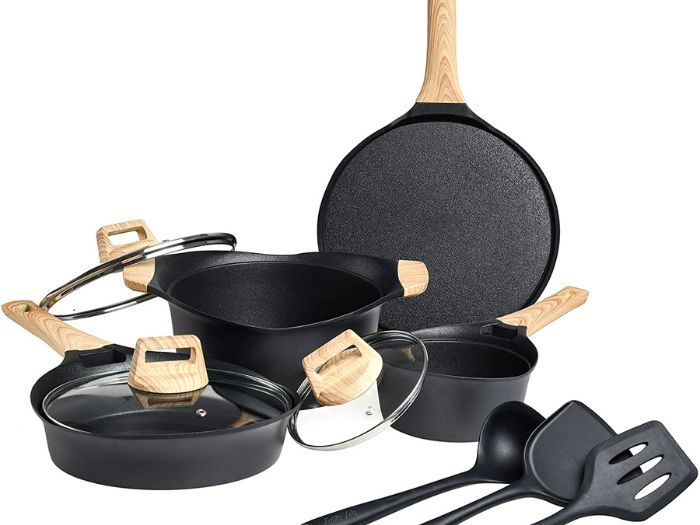 A full set of high-quality cookware is a great bridal shower gift, whether it's the bride's first set of pots and pans or an upgrade to her old ones. This set of stainless steel cookware costs a lot, but it heats evenly, gives the meat a nice sear, and stays long as their love does.
32. Set Of Cooking Utensils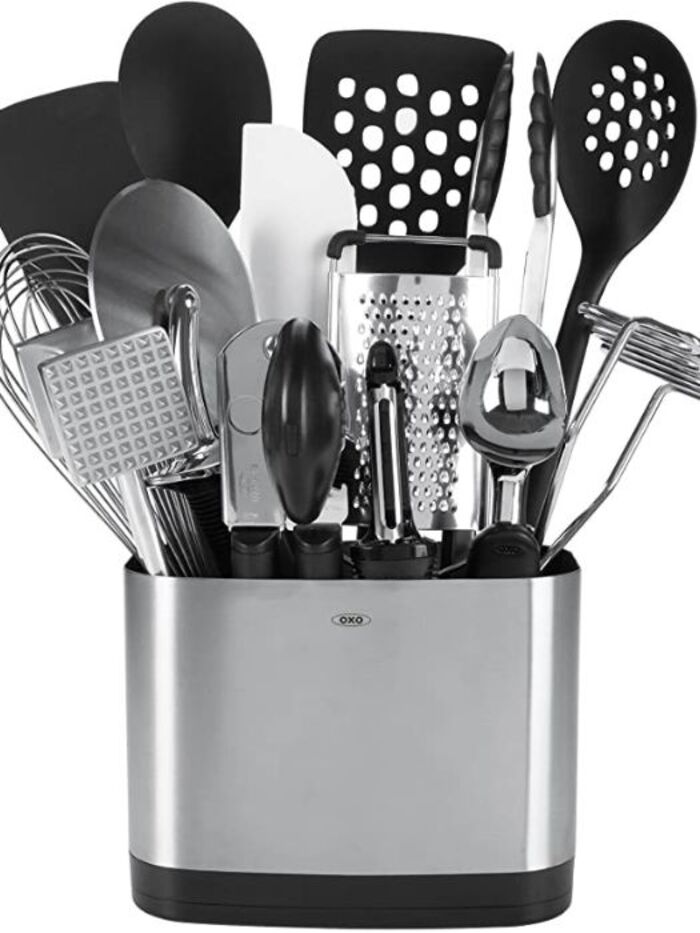 One of the best luxury bridal shower gift ideas for ladies who like to cook is this set of kitchen tools. The entire kitchen tool set includes everything that a couple would need to cook delicious date night dinners, including a potato masher, can opener, whisk, meat mallet, pizza cutter, and ice cream scoop.
33. Set Of Dinnerware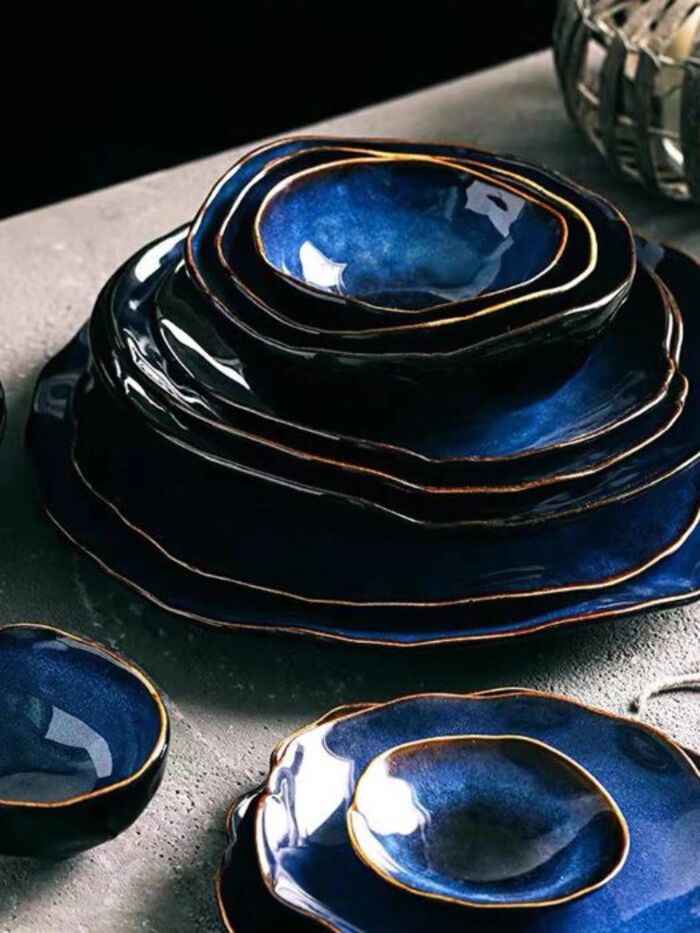 Dinnerware sets are a great way to ensure that the newlyweds have everything they need for a successful marriage. For dinnerware and salad plates, bowls, and mugs, semi-matte-finished stoneware is preferred over glossy stoneware. With its dishwasher and microwave safe, this set is one of the luxury bridal shower gifts for newly engaged couples' kitchens.
34. Stone Oil Diffuser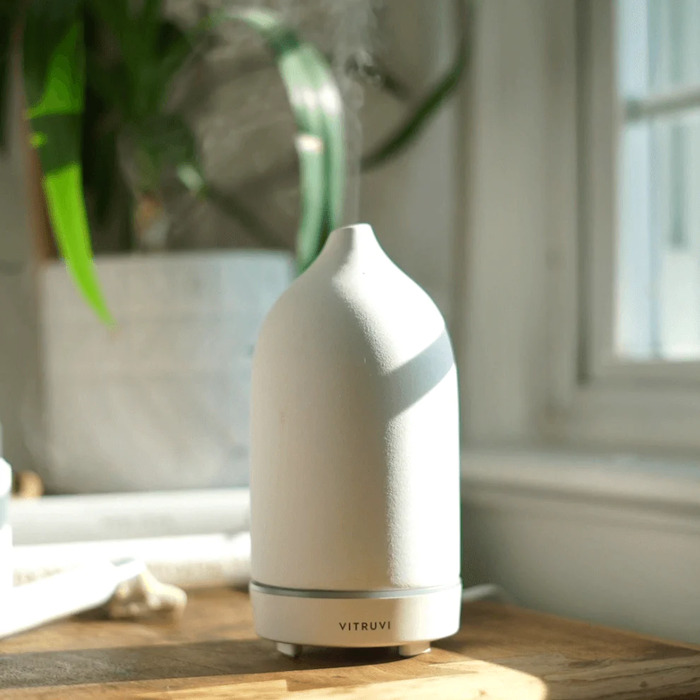 This diffuser is not only a beautiful piece of art in and of itself, but it will also fill the bride's home with delightful scents all day long. The atmosphere of the bridal suite is also improved thanks to this practical device.
35. Electrical Pour-Over Kettle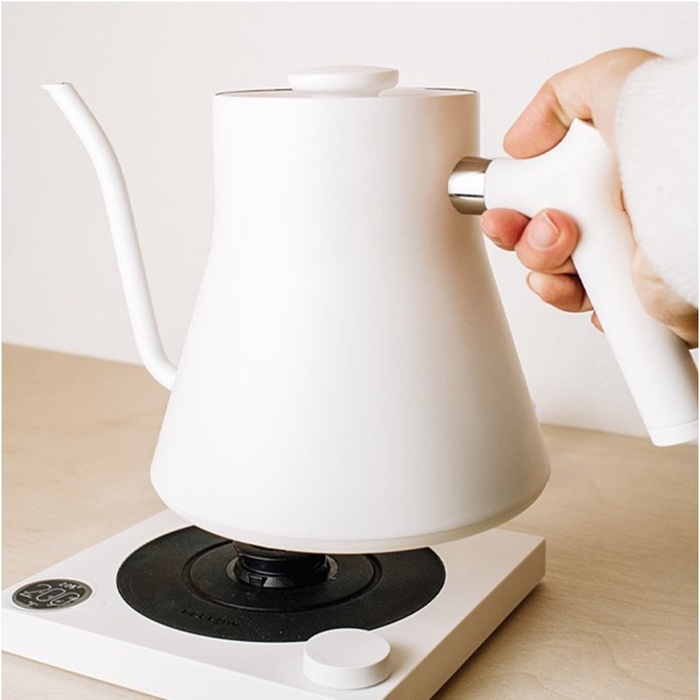 Whether they like tea, coffee, or even both, they would need a classy kettle that heats the water quickly and retains it at the same temperature with a degree-control dial.
36. Two-Slice Toaster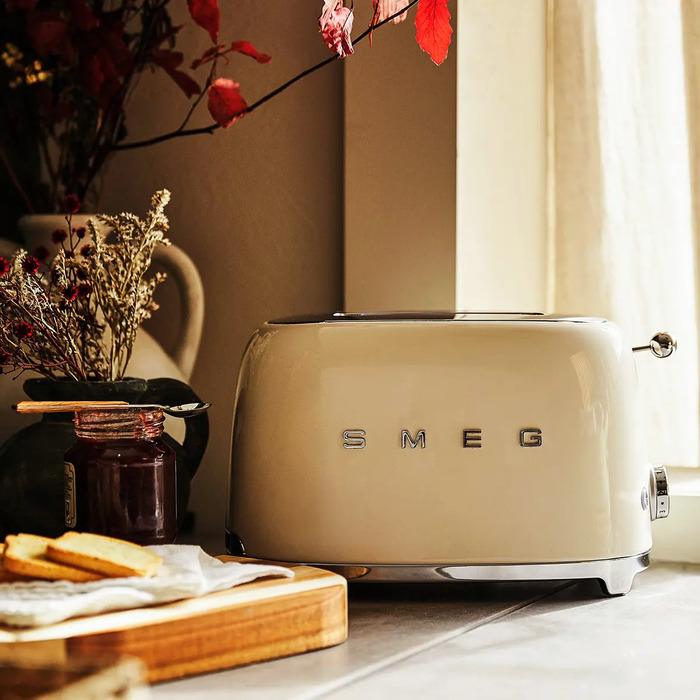 Give their kitchen a new look with a cool toaster that looks old. There are also a lot of color choices, so you can find one that goes with their room. The toaster is not just one of the luxury bridal shower gifts, but also a practical item that every bride needs.
37. 22k Gold Luxury Candle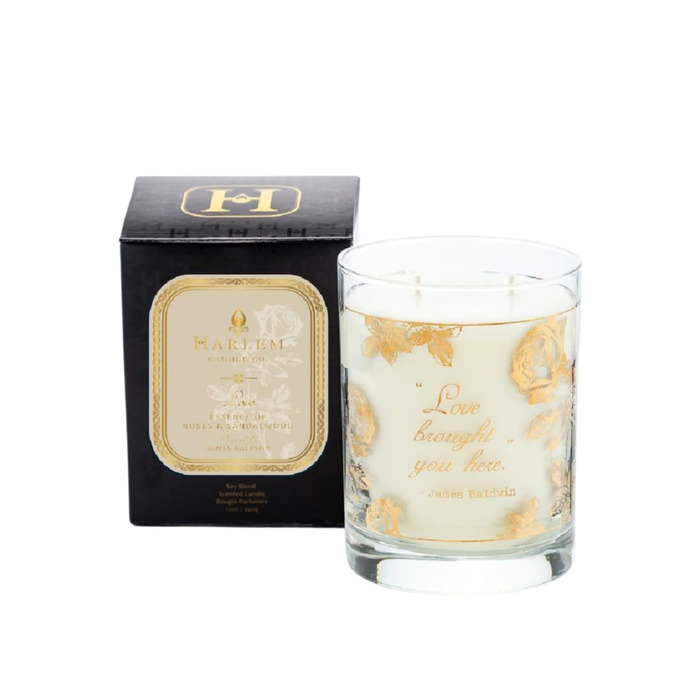 When they're done enjoying the scent of this romantic rose and sandalwood candle, they could use the holder as a cocktail glass.
38. Durable Wooden Picture Frames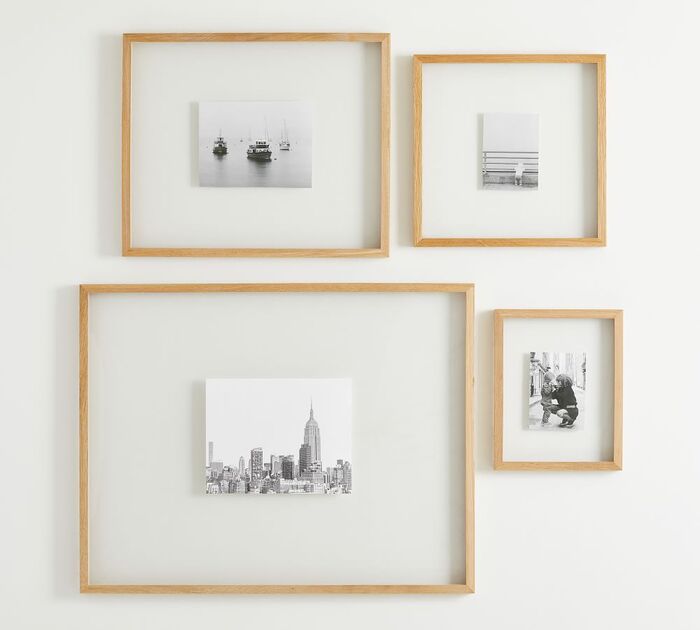 They'll have lots of photos from the big day, so give them a nice frame that will make any heartwarming photo the focus of a room.
39. The Stunning Dried Bouquet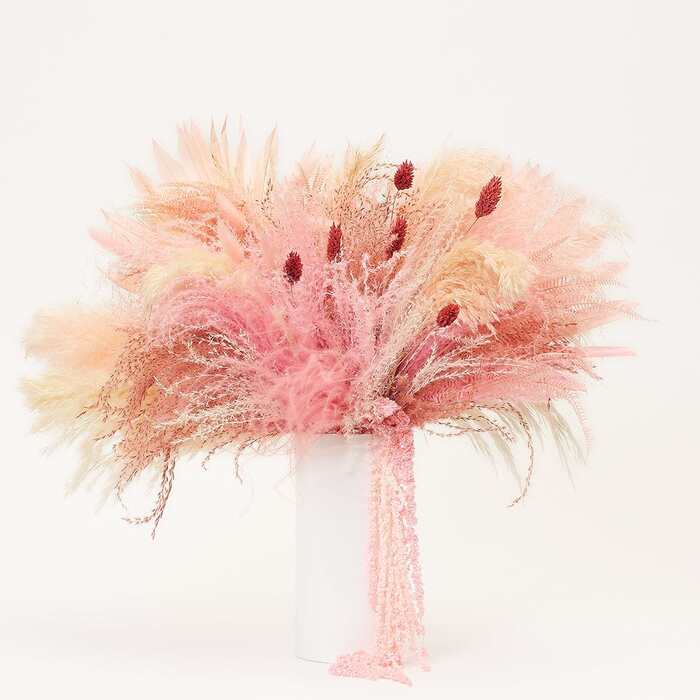 Adding a stunning dried bouquet to the vase would be the perfect finishing touch. There is absolutely no work required to make them look as beautiful as flowers do. There will be no watering required and they'll survive forever.
40. Floral Hook Pillows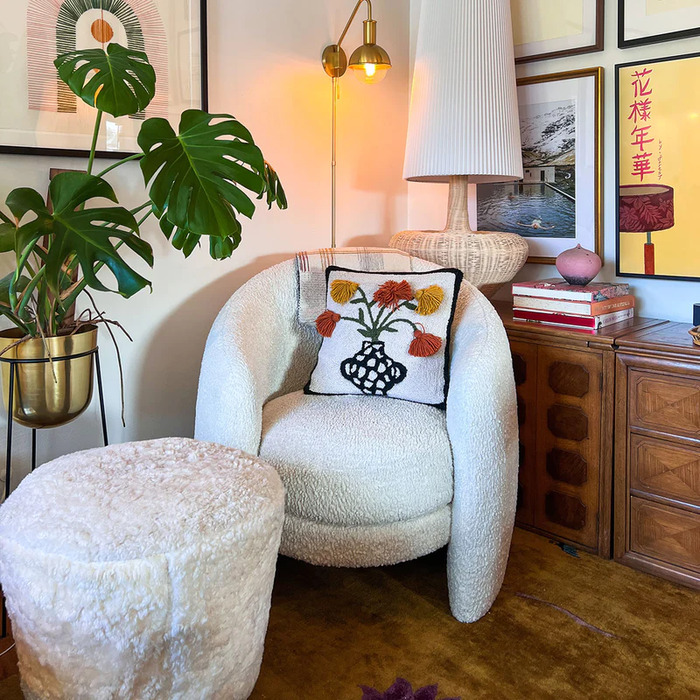 Floral pillows are always a good idea for wedding gifts, and this one is no exception. If the bridal love home decor items, these pillows are the best bridal shower gifts.
41. Set Of 2 Marble Bowls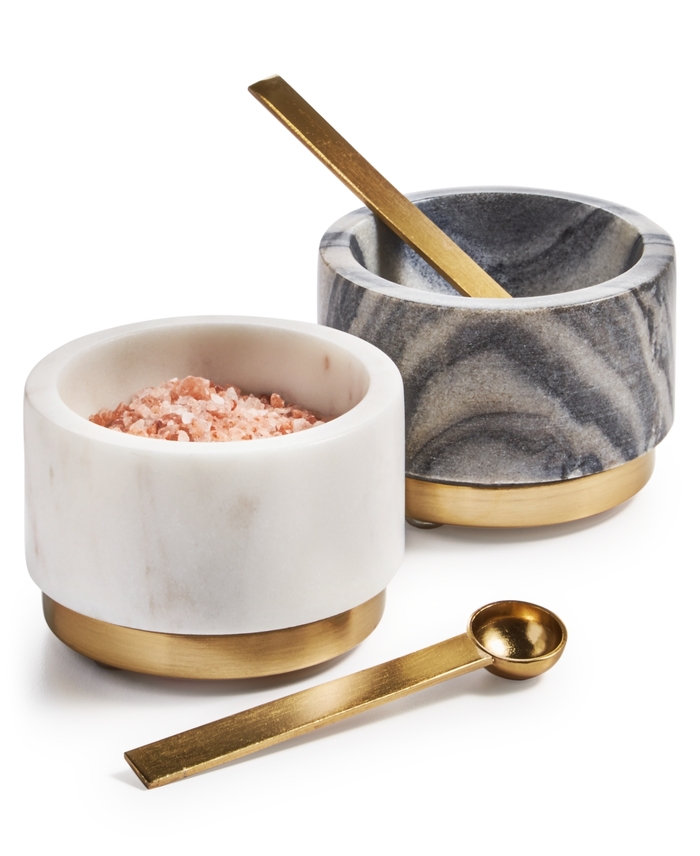 Who would have thought that seasonings could be so beautiful? These marble ones are sure to be a hit with the newlyweds.
42. Sleek And Stylish Serving Dishes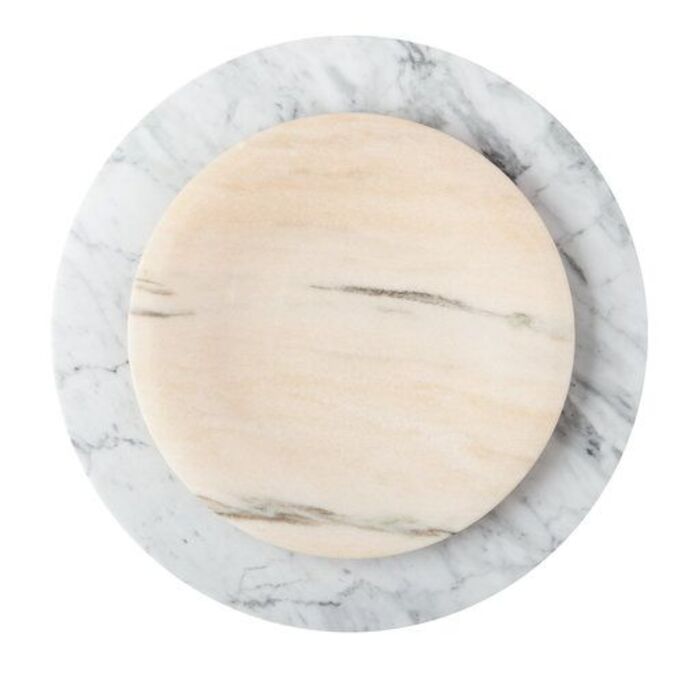 It's possible that hosting may become the norm for your buddy, and not every bride-to-be likes super-girly decor. Minimalism and ease of entertaining go hand in hand with these serving trays. Your bride deserves luxury bridal shower gifts that are stylish and functional.
Self-Care Gift Ideas For Your Bride-To-Be
43. The Sage Tie Dye Sweatshirt Kit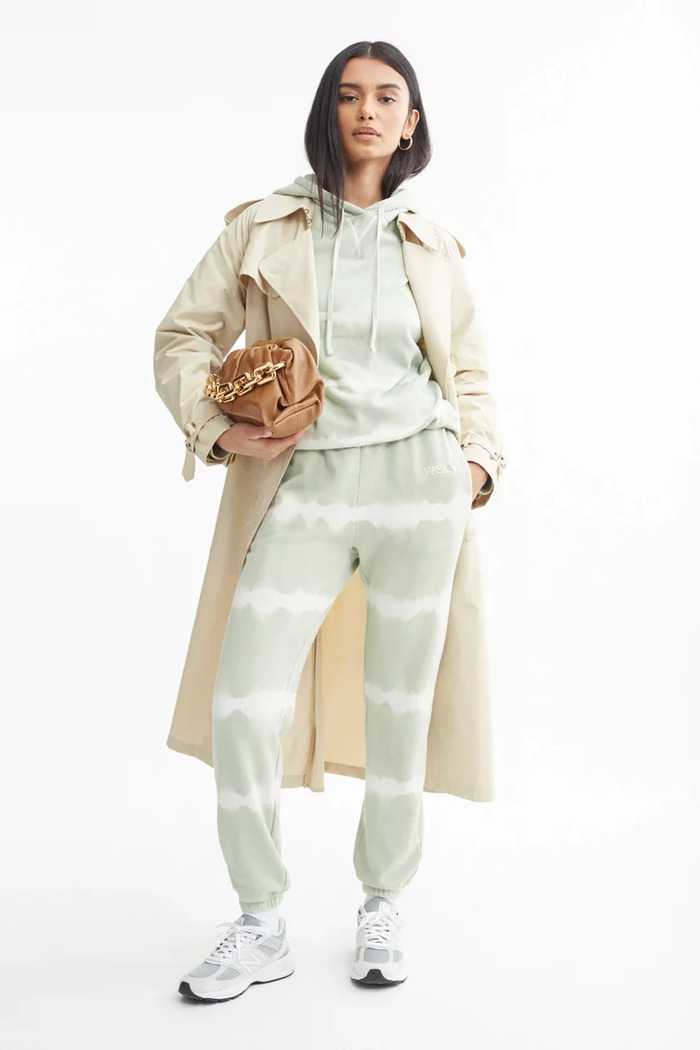 The wedding planner process can be exhausting, with everything from venue tours and floral appointments to cake tastings. She'll look and feel great in a trendy tie-dye lounge set she can wear after the pandemic.
This one comes in a variety of colors and is made from a variety of organic cotton, recycled polyester, and recycled rayon. Whatever the bride's style, this item will be suitable.
44. Beauty And Travel Set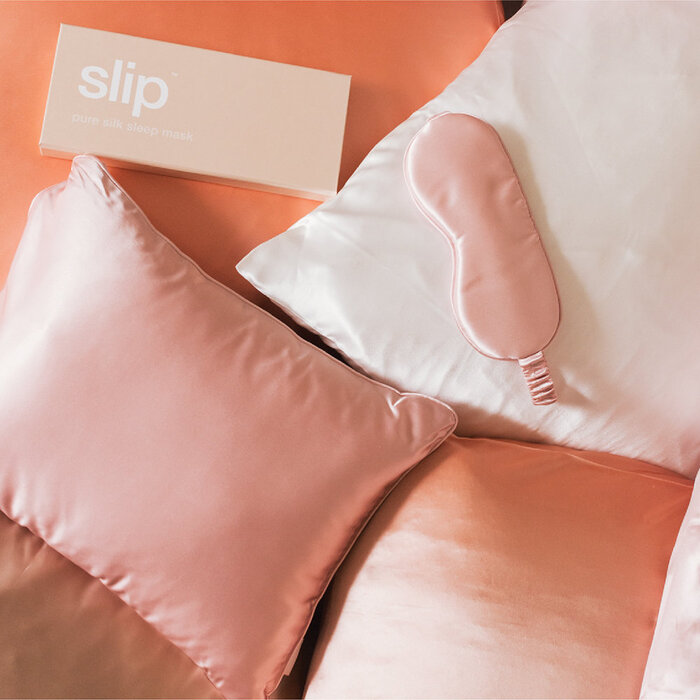 It's not uncommon for brides to include "treat yo' self" items in their bridal shower registry. For the soon-to-be Mrs, this silk sleep set is the perfect way to have some much-needed beauty sleep on her upcoming travels!
Silk pillow is better for her skin and hair on the road, in the air, or on the train, according to the experts we spoke to said that our guide is to the best bed sheets for your skin, so she will wake up and feel rested and radiant.
45. A Device For Beautifying The Skin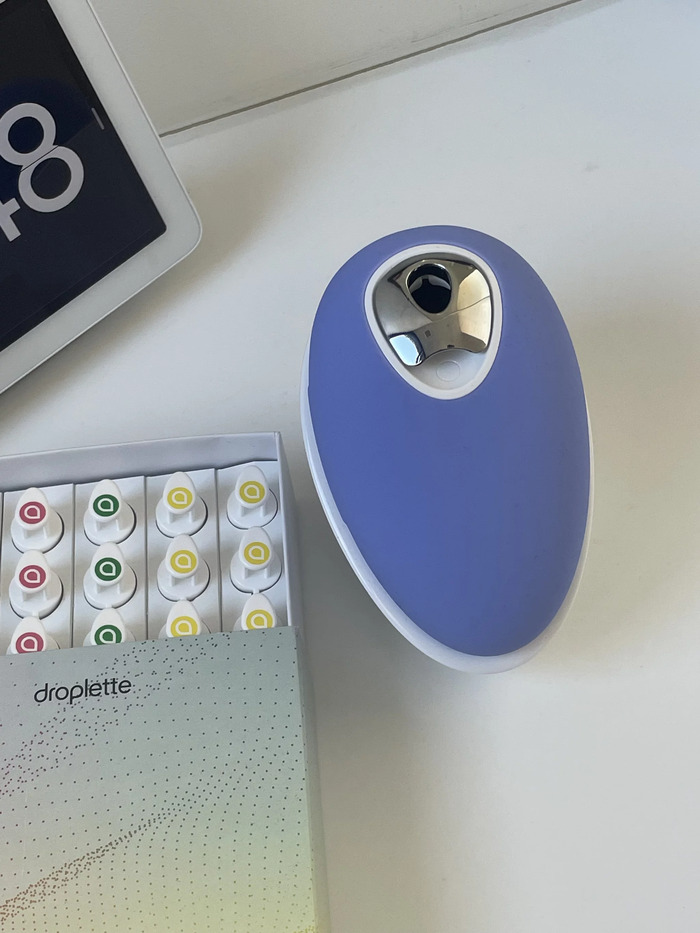 This is a great gadget for the bride-to-be who wants to step up her skin-care routine ahead of her big day. The sleek device's micro-infusion technology is designed to penetrate the skin deeper than traditional application methods. Having a spa day experience in the comfort of your own home is one of the wonderful luxury bridal shower gifts.
46. A Set Of Essentials For Scalp Therapy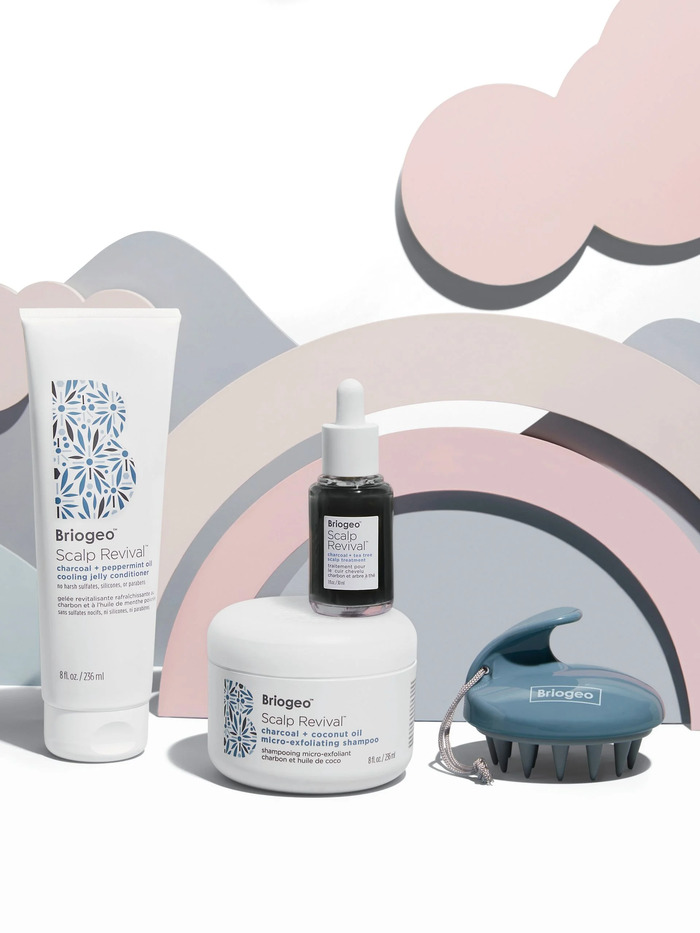 Prior to her wedding, she should begin taking care of her hair in the same way she takes care of her skin by getting monthly facials.
47. Infrared Hair Dryers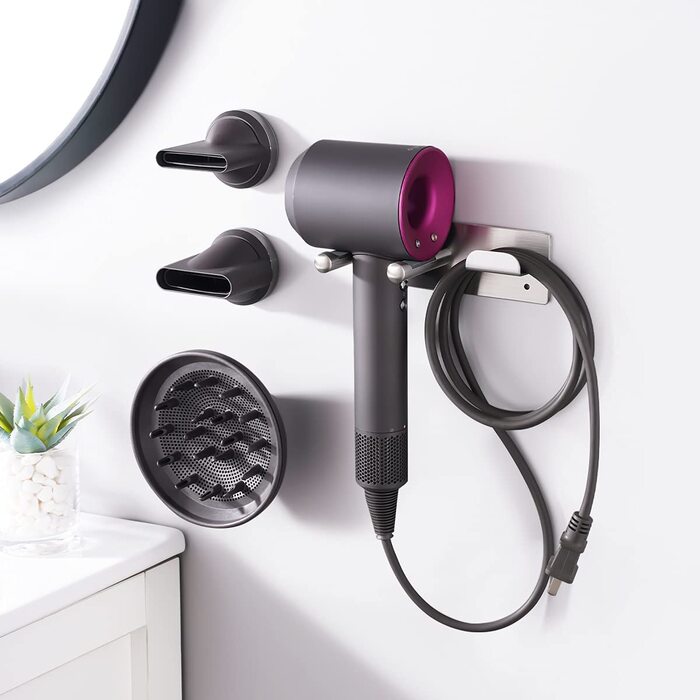 If you're getting married, you'll have a slew of photo opportunities, so you'll want to look your best both with and without your glam squad.
You can give her a more useful gift that she'll appreciate later if you give her a hair styling gadget that the best stylists in the business are utilizing.
48. Vitamin C Skincare Brightening Kit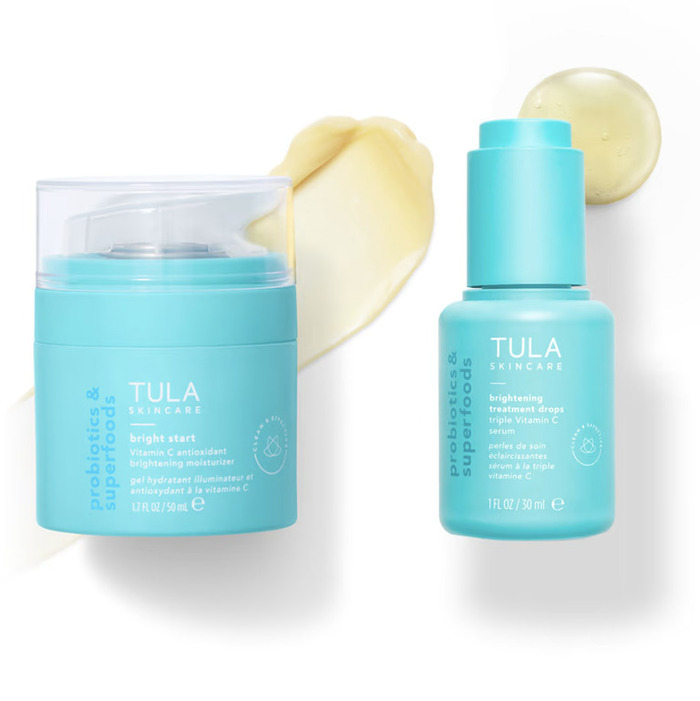 She probably wants her skin to be very dewy and glowing on her big day, and this whitening kit can help her do that! Choose these luxury bridal shower gifts to show how much you care about her.
49. Luxury Perfume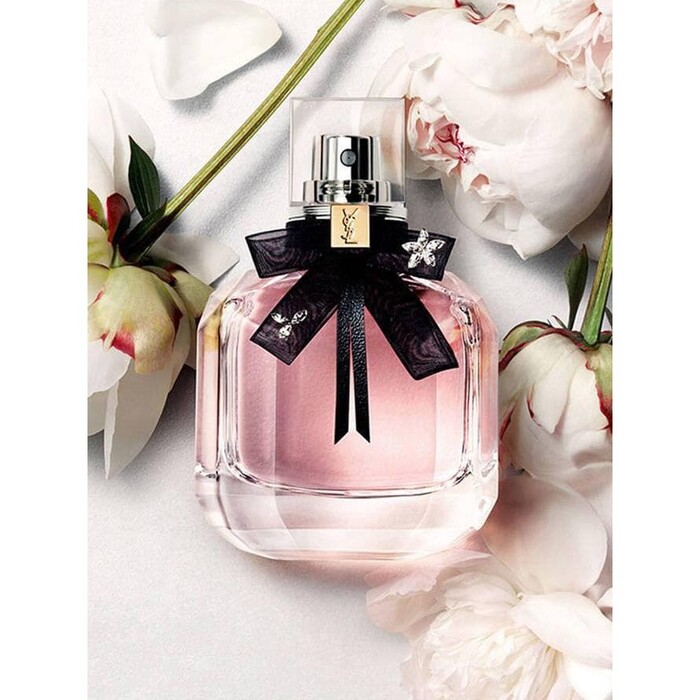 Are you looking for a fragrance that reminds you of Paris? A high-end brand perfume will be a great choice. This deliciously fruity fragrance, which has notes of jasmine, raspberry, cedarwood, and more, is one of the perfect bridal shower gifts. Choosing her favorite perfume scent will be a way to make her confident in the wedding.
50. LED Mirror With A Censor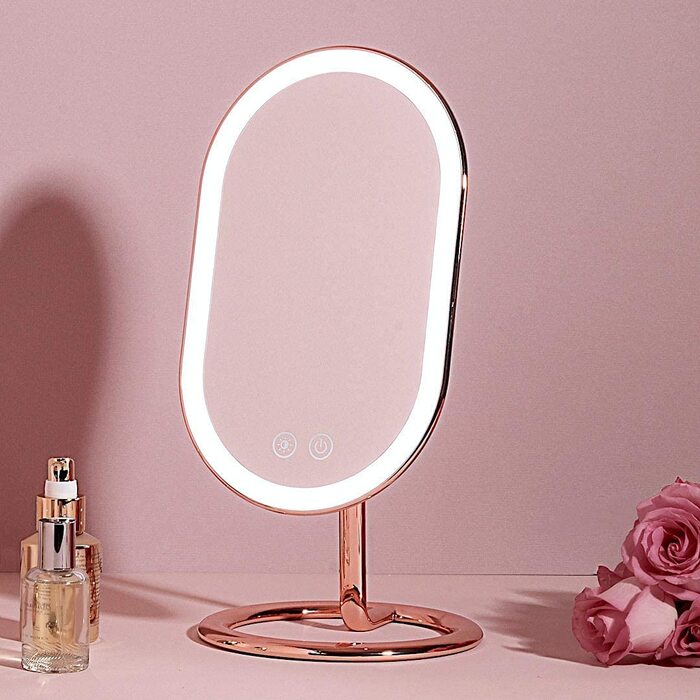 This luxury makeup mirror involves 3 dimmable LED settings and a 30-minute auto-shutoff, making it ideal for any makeup artist.
Elegant Gifts For Bridal Shower
51. Couples' Retreats In A Box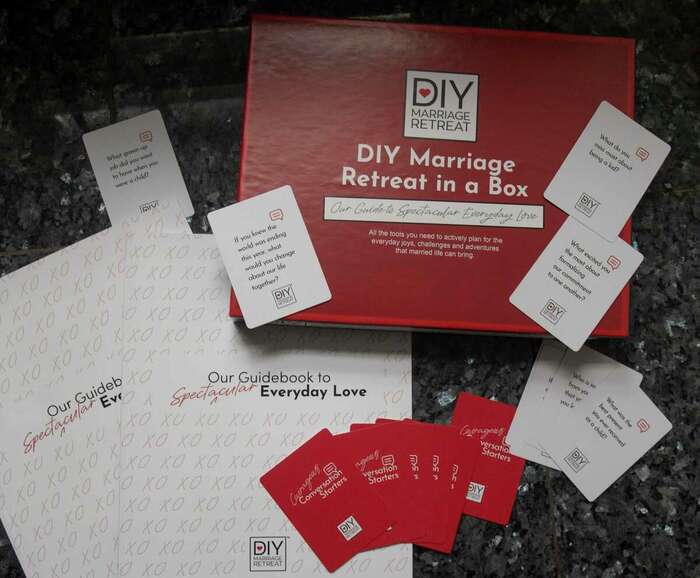 Marriage is a roller coaster of emotions of ups and downs, and she and her partner might not even need this right now, but there are bound to be some bumps in the road.
Stopping arguments before they begin and getting to know each other better are all encouraged by this box. It's one of the luxury bridal shower gifts that will be appreciated by the bride-to-be.
52. A Professional Vow Writing Service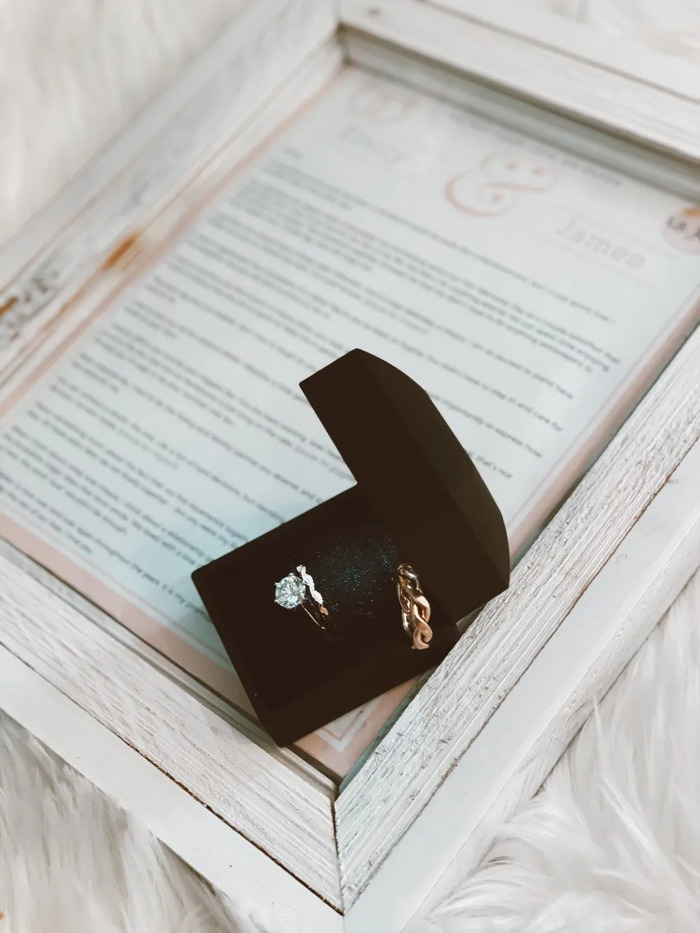 Anyone who knows the bride has difficulty articulating her feelings will appreciate receiving a customized vow writing gift. As a token of gratitude, you may even receive a shout-out at the end of the ceremony.
53. A Set Of Nine Fair Backgammon Boards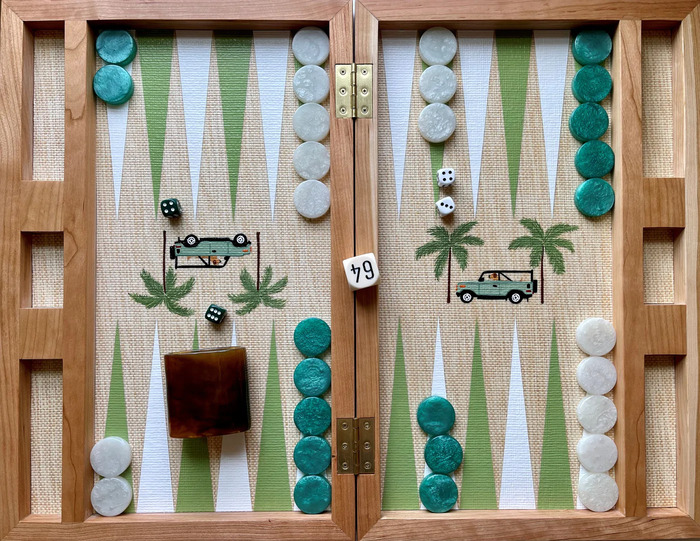 If you want to give them a truly special present, consider a high-end backgammon board they can use on their next game night.
The boards are beautiful and each one can be customized with the couple's names and interests in mind, such as a monogram or crest.
54. Special Airbnb Experience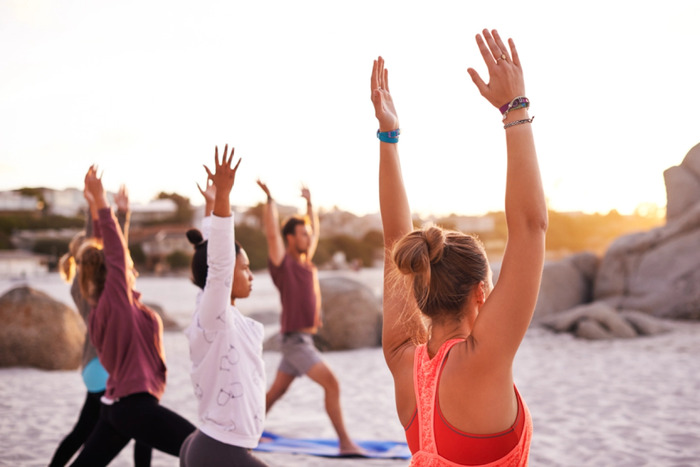 Give your buddy and her sweetheart the gift of an unforgettable experience right in their very own backyard to get their wedding planning off to a flying start.
In this way, you can give the couple a gift that means something to them while also avoiding purchasing a duplicate item. Give them the luxury bridal shower gifts of an experience like a romantic tour or a romantic dinner in the city where they will be traveling if their honeymoon is already planned.
55. Carry-On And Checked Baggage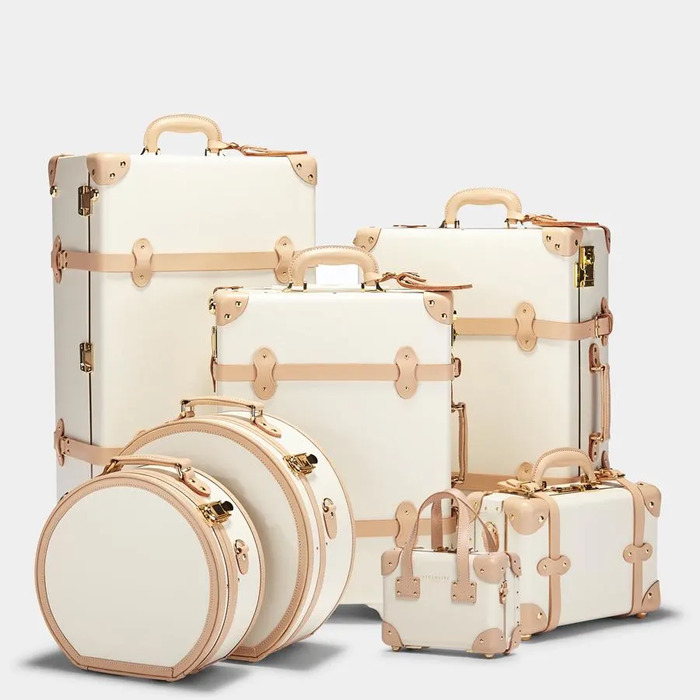 This bridal set is perfect for a bride who appreciates vintage style. Surprise the couple with this nice collection after having to engage in luxury gifts from you rather than making them go through the difficulties of purchasing new luggage for their honeymoon. Your suggestions for bridal shower gifts will only heighten her excitement.
>>> Further Reading:
No matter what kind of gift you choose, it's a nice gesture to remember to bring it to your friends. If you want to make her bridal shower memorable, use Oh Canvas's list of 55 luxury bridal shower gifts as inspiration.