You're looking for retirement gift for boss? Want to show them how much you and your organization appreciate their contribution but don't know what to get them as a retirement gift? We're here to lend a hand with this post! Their retirement is finally arrived, after years and years of hard work! You'll want to show the retiree in your life that you're happy with them. A thoughtful retirement gift can be a good place to begin expressing your feelings.
To make it easier for you to pick the ideal present for a retiree, we've compiled a list of retirement gift suggestions. Our selection has something for everyone, whether you're searching for an amusing prank gift or something more emotional. Let's discover wonderful gifts with Oh Canvas.
Which Retirement Gifts Are The Most Valuable?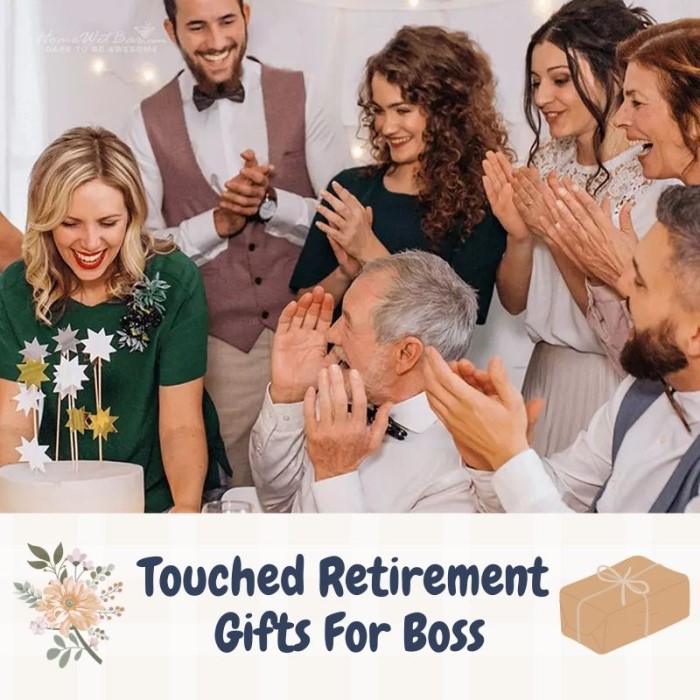 Retirement is an enormous change in one's life is undeniable. In the wake of years of devoting a large amount of themselves to a career, people can now do anything they want with their leisure time. There are a lot of feelings and emotions that might arise throughout this change, and it's crucial to be empathetic. A retirement gift suggestion should recognize each of these periods of life, while also delivering some value to the recipient.
Retirement may seem like a relaxing time, but it's not always the case. To put it another way, retiring is one of life's top ten most stressful situations. In retirement, many people fear that they may lose their identity and status. Others have a hard time figuring out what they want to do with their lives once they retire from the workforce. What's more, the perfect retirement present can help recognize a person's accomplishments and send them off into the world with a smile.
30 Thoughtful Retirement Gifts That You Can't Ignore
Stunning Lady Boss Retirement Gifts
1. A Beautiful Necklace With A Message Of Love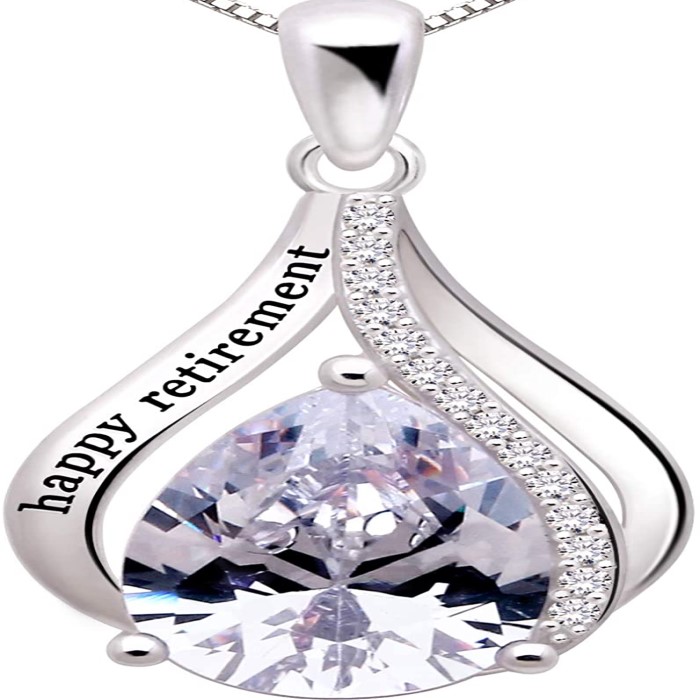 The ultimate retirement gift for a boss who likes to wear jewelry is a necklace, and what could be more suitable than a necklace with a heartfelt sentiment? The words "happy retirement" are etched on a sterling silver necklace that comes with this item. It's simple, beautiful, and certain to make your employer feel like a million bucks! When your boss wears it, your name will be on their mind.
2. A Jewellery Storage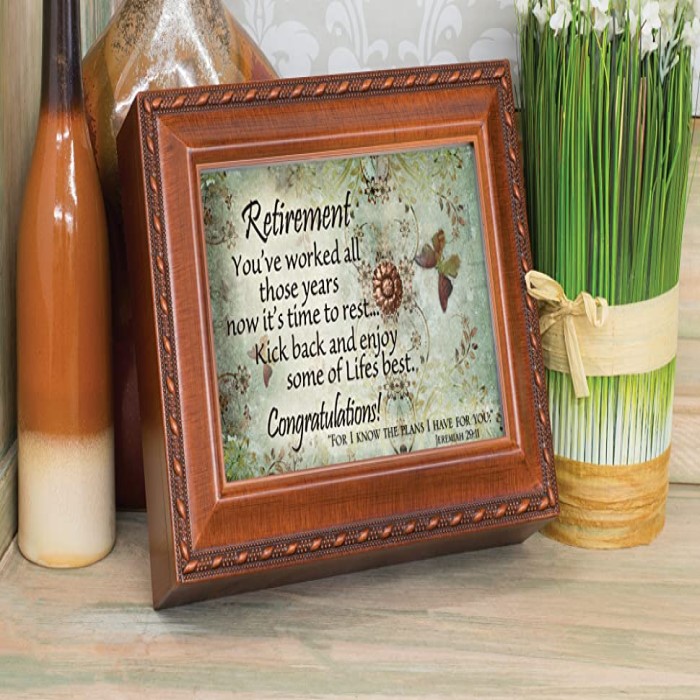 As a retirement gift for a boss, a jewelry box is ideal because it can be used to hold their most prized possessions. The top cover of this jewelry box has poignant sentiments wishing your boss all the best in her new life, which makes it the perfect gift.
What can you do to make it even more memorable? The jewelry box should be filled with false items of jewelry for your boss to admire. When it comes to retirement gifts, a fake diamond can be an excellent choice.
3. A Gift Basket Full Of Spa Products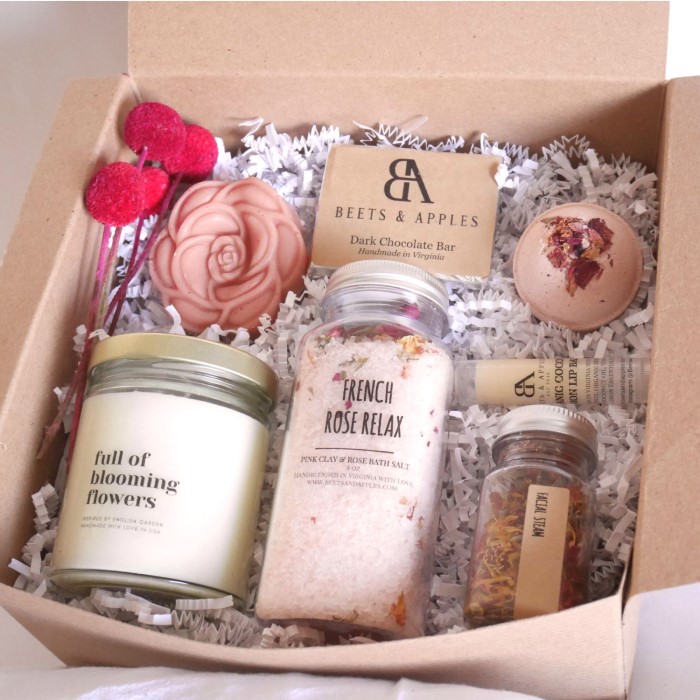 A deluxe spa gift basket is a wonderful retirement gift for the woman who is a leader and wants to enjoy spending time resting at the end of the day. This gift basket contains everything you need for a relaxing at-home spa treatment and will let your boss unwind after a long career. It is enriched with natural ingredients, including coconut oil, to keep your boss's skin supple, perfumed, and hydrated.
4. A Meaningful Canvas Prints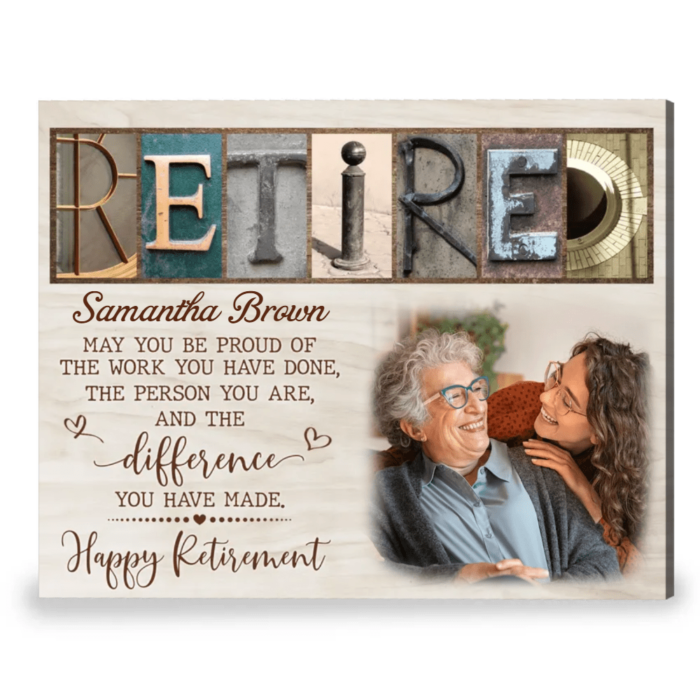 When it comes to retirement gift for boss, you can't go wrong with canvas prints. Your boss will be moved to tears by the heartfelt statement "May you be proud of the work you have done". This present is a way to show your boss how much you appreciate and love her. Like the message in this picture, your affections for that person will never alter, no matter what happens. If they have this canvas print in their home, it will serve as a constant reminder of your generosity.
5. A Gorgeous Angel Figurine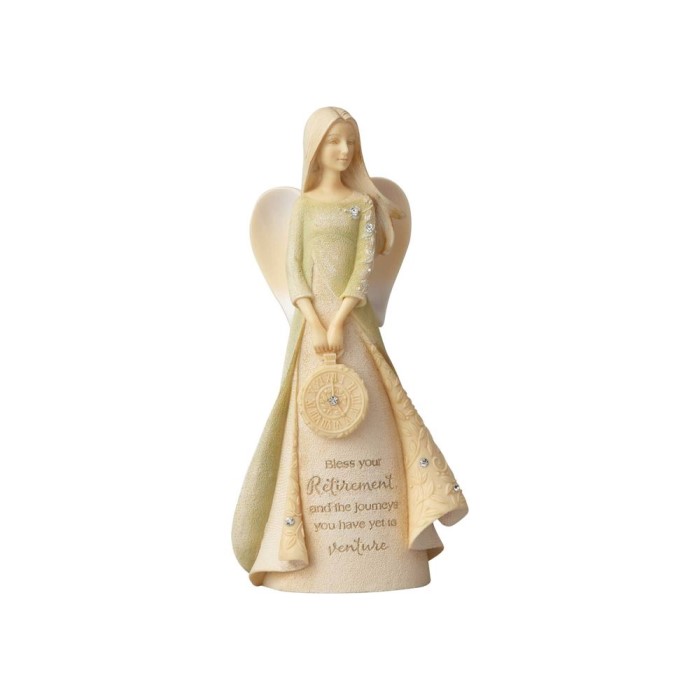 Even if your supervisor is retiring, they may have some feelings of sadness about the situation. It would be nice if you could provide them with a memento of their golden years in retirement. If you're looking for boss retirement gifts, this Retirement Angel figurine is an excellent choice.
"Bless your retirement, your achievements, and the trips you have yet to embark on" is a charming inscription that is guaranteed to put a smile on your boss's face.
6. A Basket For A Picnic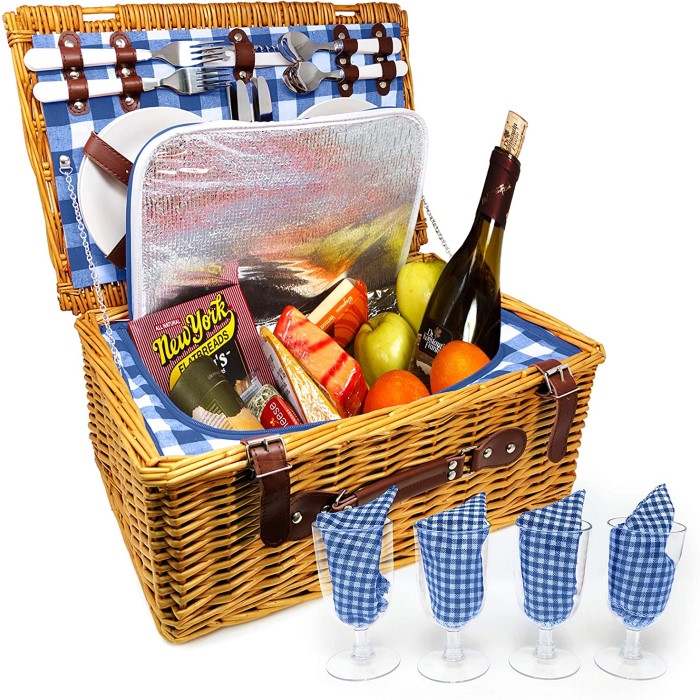 You can never go wrong with a picnic basket – even when you're in your golden years. This picnic basket would make a wonderful retirement gift for a boss if he or she enjoys spending time outside with friends and family.
Among the materials included in this picnic basket from Amazon are plates and cups, as well as knives and forks, and spoons. Wine bottle openers are included as well! This picnic basket is perfect for your boss to take on any outdoor adventure.
7. Retiring Floral Tribute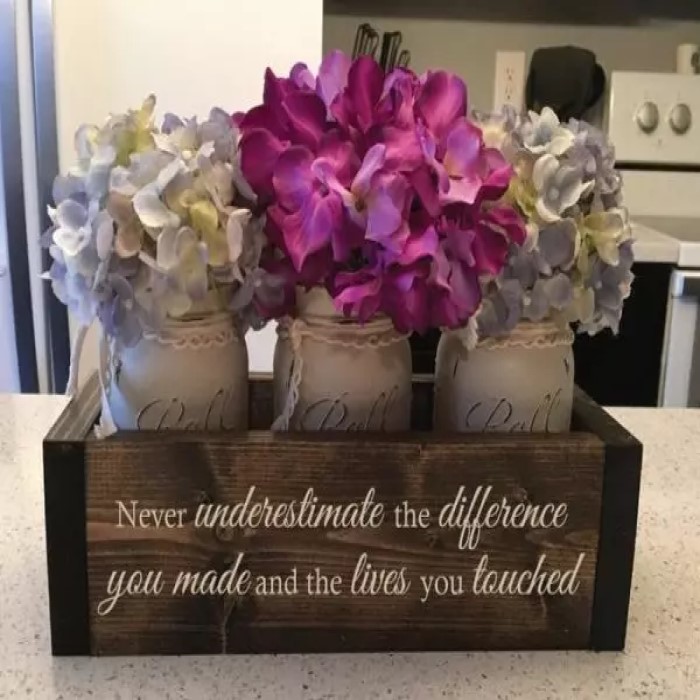 To show your gratitude to your boss, give her the retirement flower box. This foot-long stained wooden box can be customized with a statement of your choosing. This personalized rustic planter is a wonderful way to show your boss how much you care and how much she will be missed when she leaves the workforce. It's the perfect centerpiece for their dinners thanks to the Retirement Flower Box, which includes damaged jars and ribbon.
Wonderful Retirement Gift For Boss Man
8. A Custom Pen Set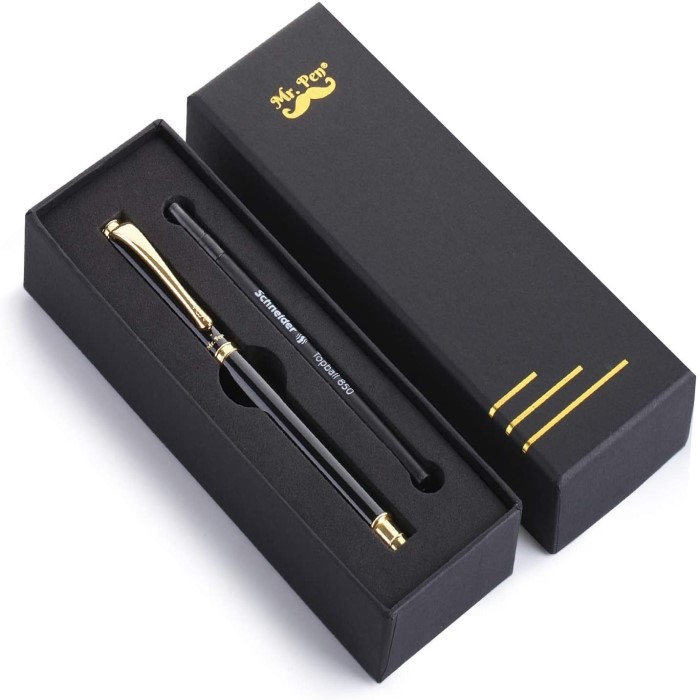 Pens may seem like an uninteresting retirement gift, but they're actually rather useful! Because they can be customized and your boss enjoys writing with them, having good pens is a great perk for your office.
In addition to a pen that can be personalized with your own words, this gift set also includes a money clip that makes it an ideal personalized retirement gift for a boss. You can acquire it on any budget because it's so reasonably priced. Perfect for any workstation, it would elevate the experience of writing notes.
9. Cups With The Slogan "The Legend Has Stopped"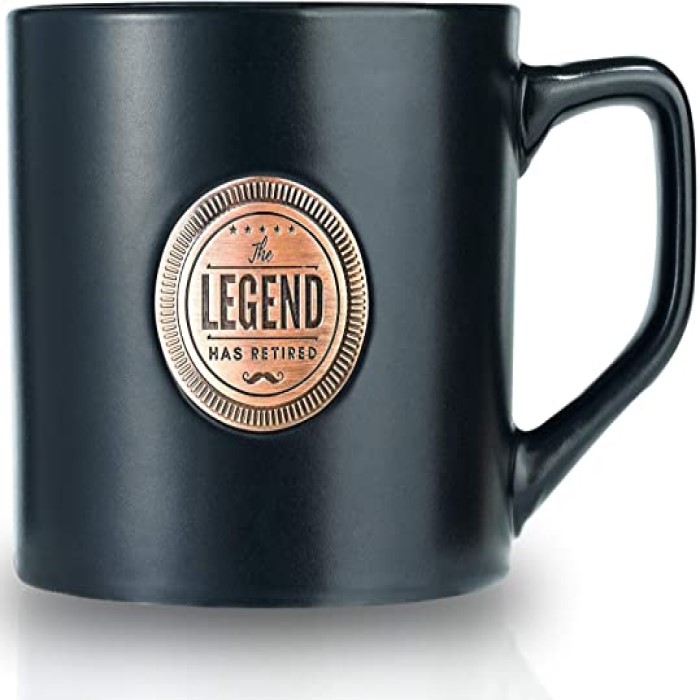 Whether or not you have a coffee-drinking supervisor is up to you. It's a great retirement gift for boss if this is the case! It's a terrific way to show your boss how much you respect them by giving them this distinctive coffee cup. It has a ceramic handle, which is more durable and more comfortable to hold. That statement "The Legend Has Retired" will always be on their cup is the nicest part.
10. Personalized Cufflinks With Initials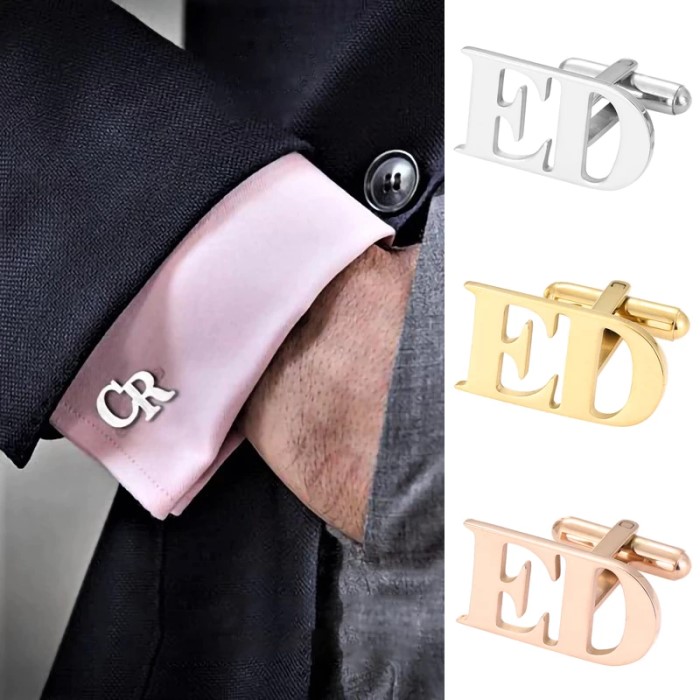 Even though most people don't think of cufflinks as boss retirement gifts, they're a terrific idea for a boss who enjoys dressing up and maintaining a professional appearance even after retirement. These cufflinks have the boss' initials etched on them, and they come in a number of colors! It doesn't matter what your boss wears, they'll look great.
11. A Wine Decanter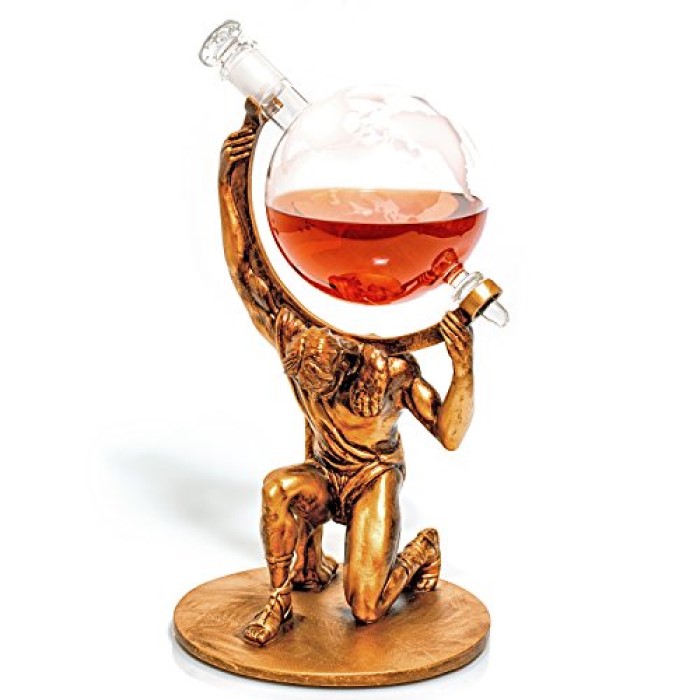 What better retirement gift for a boss who likes to sip on a bottle of wine now and then? This wine decanter has a masculine style and is ideal for any connoisseur. It's also got a stand, so you can put it on a table or counter. Your boss will be delighted to show it off to his buddies at the next dinner party.
12. Set Of Gardening Equipment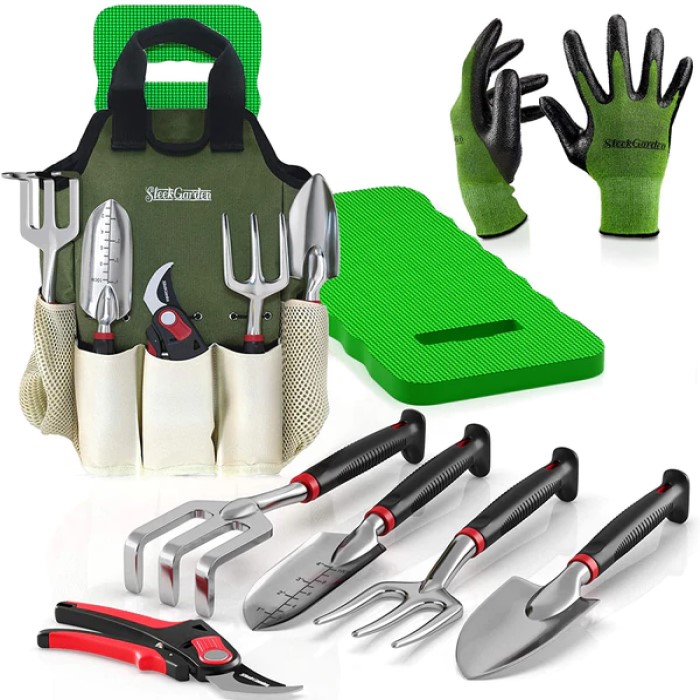 As a means to get some exercise and produce their own food, gardening is a terrific option for your retiring boss. The ideal retirement gifts ideas for boss would therefore be a set of gardening tools.
Everything your boss needs to get started gardening is included in this unique set of garden tools! A trowel, pruning shears, and even a stool are included in the set so that kids can sit down and cultivate while using the tools. When your boss retires, they'll be thrilled to come home to their own private garden every day!
13. A Hanging Leather Toiletry Bag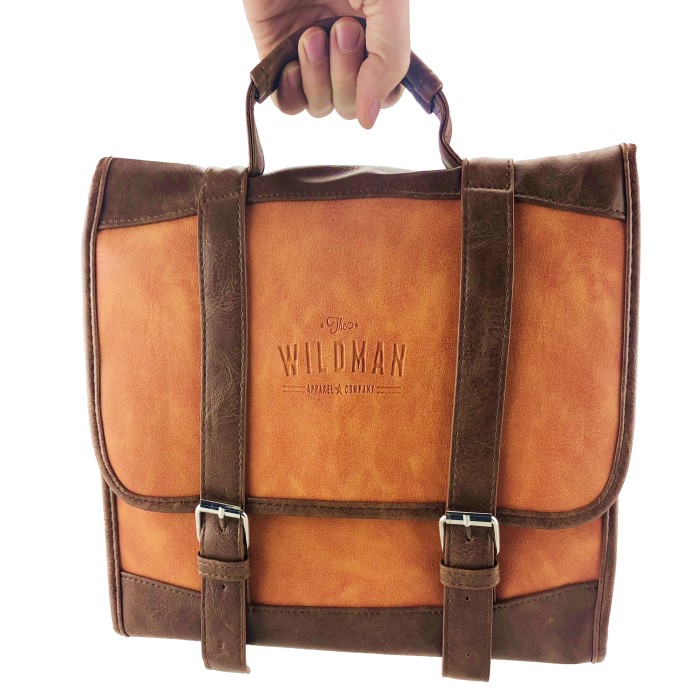 Traveling with this leather hanging toiletry bag is a great idea for a boss who wants to see the world in his or her retirement. We've been around the world, and we know that bathrooms don't always have a lot of room. With our hanging toiletry bag, you can hang it wherever, and everything stays clean and dry. Essential for any traveler, this leather bag also adds a dash of style to the experience. Let's consider this bag when thinking about retirement gift for boss.
14. A Set Of Golf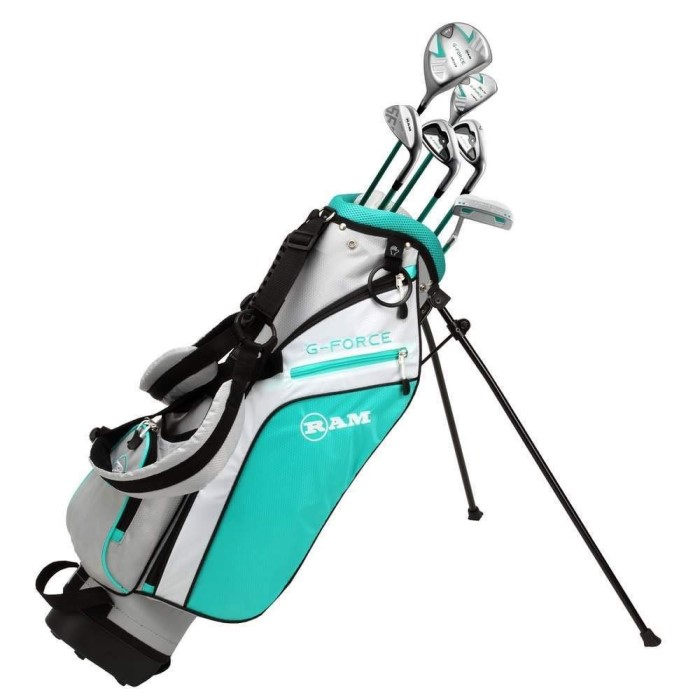 Golfing is a well-known retirement symbol. Likewise, if your boss hasn't started playing golf yet but intends to do it after he retires. When you give your boss a new or upgraded golf set, he'll be blown away.
15. Caddy For His Alcohol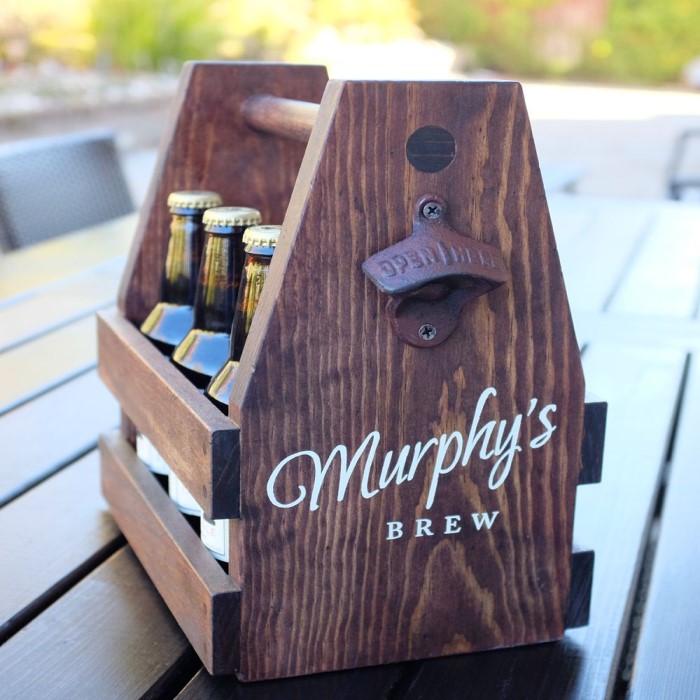 This handcrafted wooden and cast iron object is a wonderful addition to your retirement gift for boss collection. An included bottle opener and a 1-foot height ensure that the bottles may be opened without squeezing one another. The rough, grainy, and knotted wood has been treated with an eco-friendly dark walnut coat, and the center dividers can be removed. Even the wood is given a specific treatment to ensure that it is not smooth, resulting in a Beer Caddy that can only be found in your local bar.
>>> Recommend reading: 27 Creative DIY Retirement Gifts To Celebrate New Beginning
Unique Retirement Gifts For Your Boss
16. A Picture With Sign Of Colleagues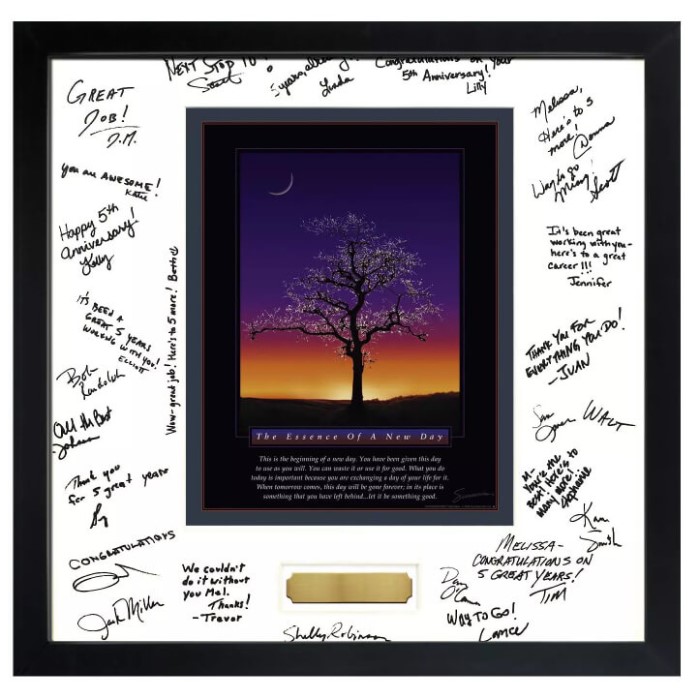 Assuming everyone else can put aside their jealousy long enough to write something kind, a signature frame is the most meaningful retirement gift a boss can receive. If the individual retiring hasn't been a jerk their entire career, then this is a good assumption to make as well.
17. The Kindle PaperWhite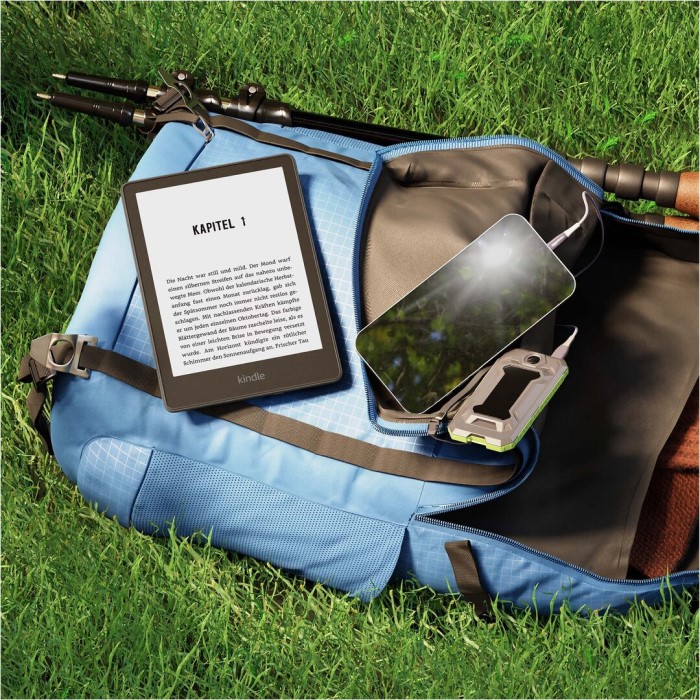 Their newfound freedom means they can start reading the novels they've been yearning for years. With the Kindle Paperwhite, all of their favorite books will be in one convenient location. It is also waterproof and boasts a glare-free display that looks like actual paper even in the strong sunlight.
18. A Crystal Photograph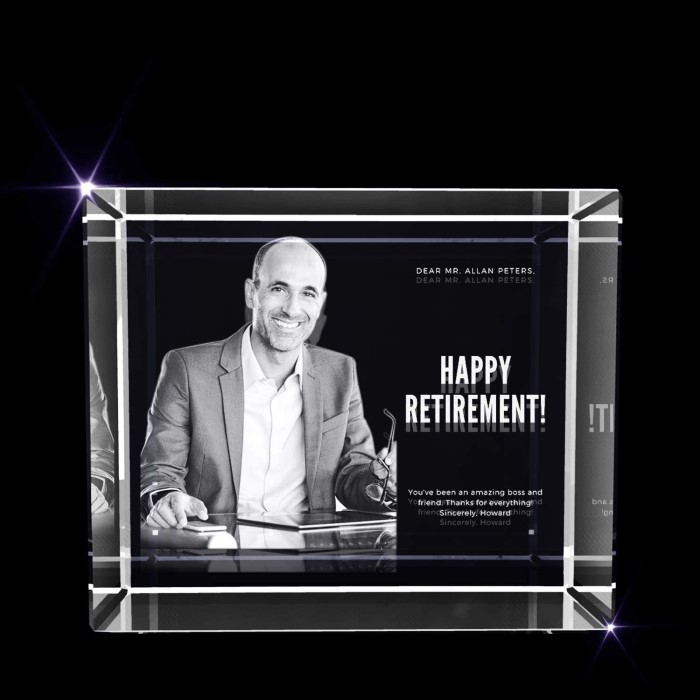 Using the photo crystal to display your boss's photos and other memorable occasions is a great way to show them off. With a magnificent LED light base, this personalized retirement present is sure to impress your loved one. It's hard to find a better way to thank someone for the wonderful times you've shared than with a personalized souvenir.
19. Box Of Mystery Books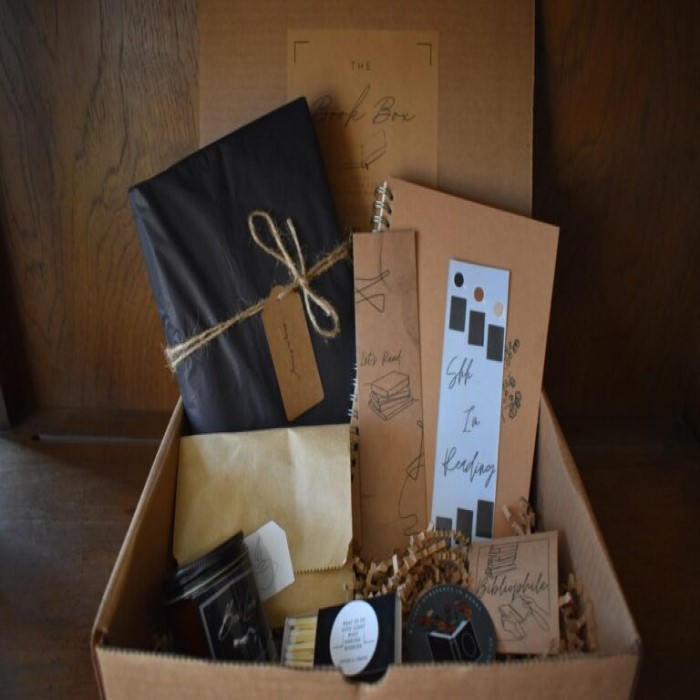 In order to ensure that the writers' works can be read again and again, this pre-loved book in this gift has been hand-selected. The essential word here is "pre-loved," meaning these books have been read and appreciated yet are in perfect condition.
With each mystery book box, you get a collection of custom-designed stickers as well as a matchbox as well as bookmarks. Consider bringing a pre-owned book and a favorite candle scent on your blind date. It is also environmentally helpful because these already-read books are not thrown away in the trash.
20. A Music Box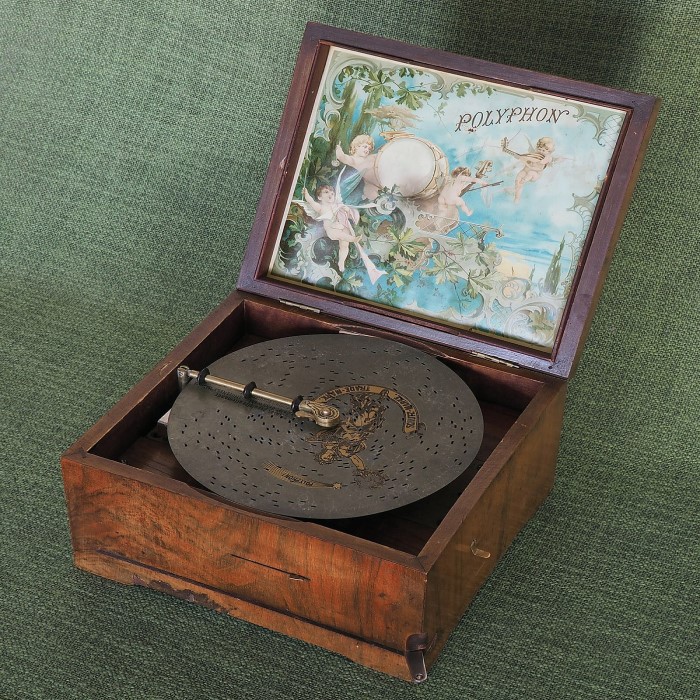 This music box is the perfect way to thank someone for their many years of dedicated service with a token of appreciation that is simple, memorable, and heartfelt. Add a photo of the team they worked with, a funny or poignant memory, and a few tokens of gratitude to the music box. Even better, you may personalize the song that plays using the person's favorite music or even a recorded greeting from the team. Because of this, we recommend this music box is the best retirement gift for boss.
21. Personalized Bamboo Water Bottles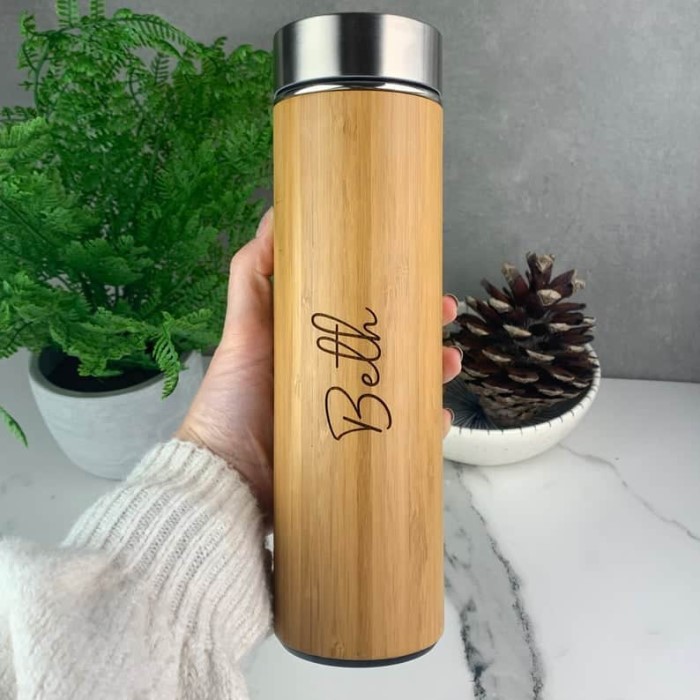 A good rule of thumb is to drink water out of reusable water bottles whenever possible. It's better for the environment and better for your health to drink from reusable water bottles rather than plastic ones. It's impossible to go wrong with these fashionable water bottles! It is possible to personalize the water bottle by adding the boss's name.
22. Leather Travel Notebook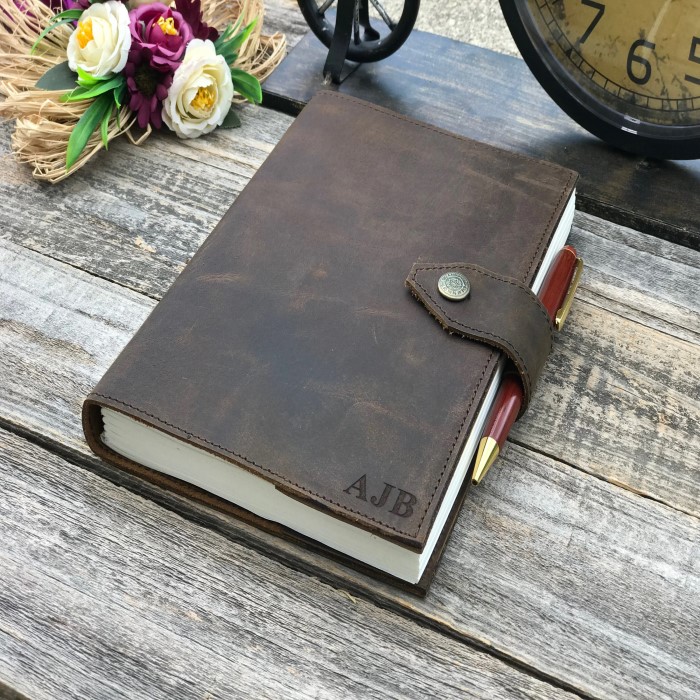 Personalization is possible with the travel leather journal and a leather notepad. This journal is perfect for jotting down notes, affirmations, dreams, and whatever else comes to mind. It's made of distressed top grain real leather and lined with cotton paper. A pencil holder is also included, as well as refillable pages. A personalized phrase can be engraved on the journal's rear cover. Adding a custom design and requesting a mockup is as simple as writing your message in the personalization box!
23. A Cheese Platter
This cheese board makes a great retirement gift for a boss if they enjoy entertaining. This bamboo cheese board is both eco-friendly and long-lasting. In addition, there are four magnet drawers on the side for your boss to keep their favorite cheeses and fruits handy. Since your boss will be retiring soon, this board will be an excellent way to keep everyone entertained at the event.
24. Grilling Equipment And Accessories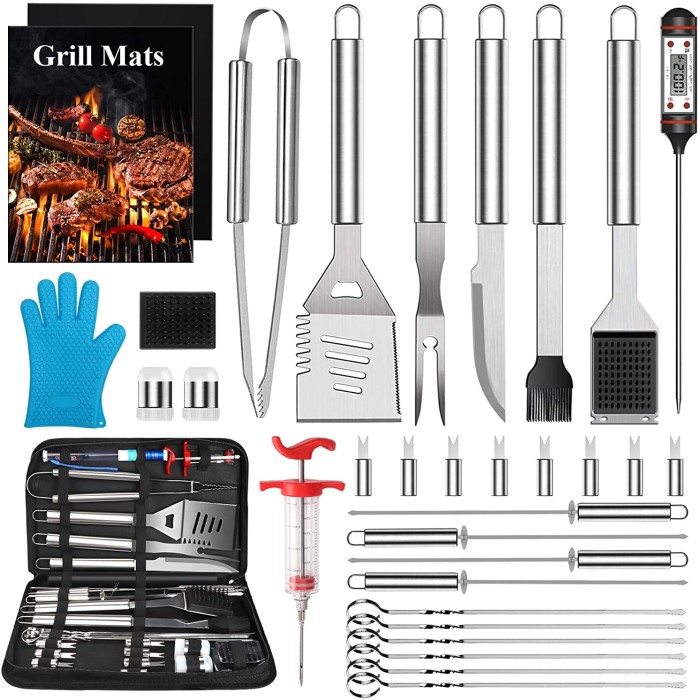 What about a boss who enjoys cooking? After they retire, grilling utensils make a wonderful present because they may be used every time they want to cook. If you're looking for a complete BBQ tool kit, go no further than this one. After your boss retires, they'll be eager to throw a barbecue party for all of their pals.
Funny Retirement Gifts For Your Boss
25. Insanely Big Retirement Card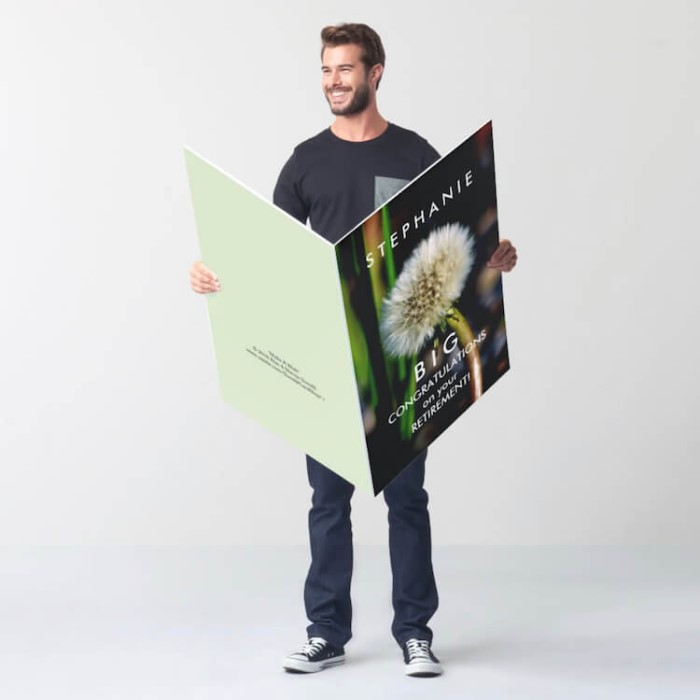 To paraphrase an old adage, "go big or go home." It's all about making a big splash right before they head back to their respective homes. In addition, these retirement cards are so large that they're more than just big—they're enormous. Large enough to engulf your children and pets. It will be the funniest boss retirement gift that your supervisor never forget.
26. Funny Pillows For Sleeping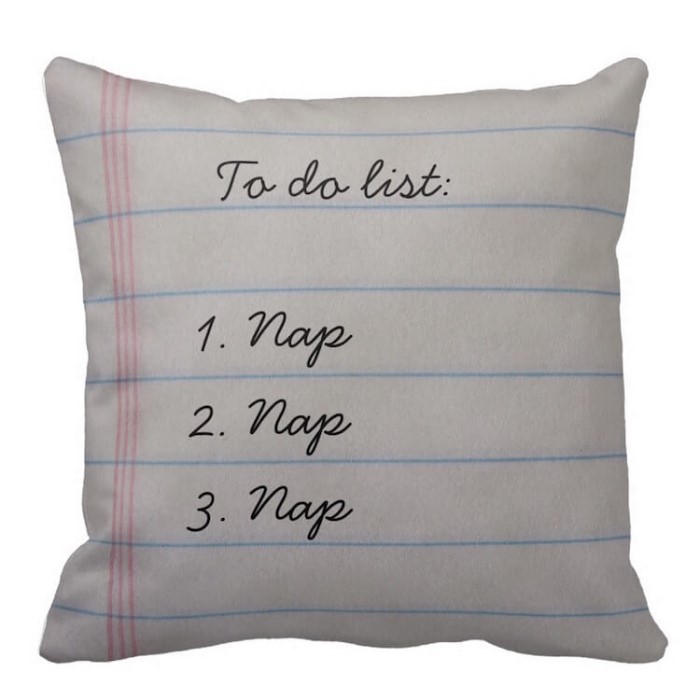 The only to-do list that helps to complete itself, this amusing cushion is the epitome of your retirement. Why this funny retirement gift backside is fashioned to seem like ancient concrete is a mystery to us all. A dream could hold the key to the solution.
27. Mug With Weekly Retirement Schedule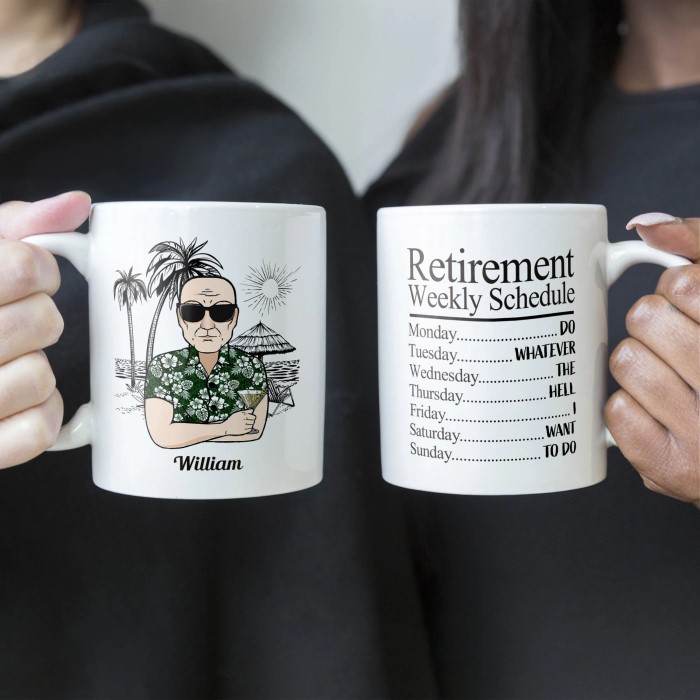 If you're looking for a way to lighten the mood, this mug will do the trick. You can also use it for those people who want to start their day by sipping coffee or tea.
28. Retired Funny Business Cards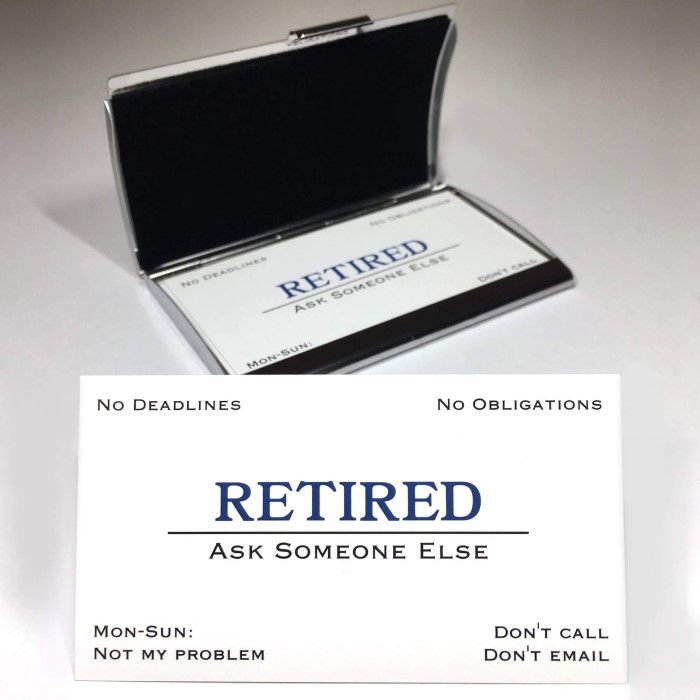 You may be wondering whether or not your employer is looking forward to retirement. As a joke, you'd want to gift him or her something small? If that's the case, then this amusing retirement present is likely to be a hit. Retired is inscribed on the stainless steel case that contains 15 old business cards. Retirement parties are a great opportunity to give them out to their guests.
29. "License" To Chill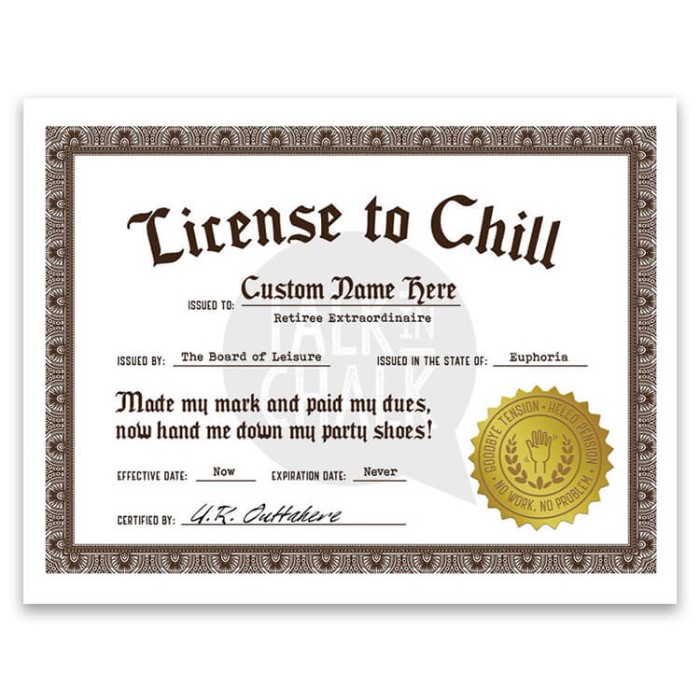 They may need a little shove to remind them that it's okay to let their hair down, loosen up the belt, and do their own thing after so many years of doing what's expected of them. After all, there is no better way to unwind than to take a few deep breaths and put your feet up. Give them permission to unwind so they can relax. Retirement gift for boss like this make people remember you for a long time.
30. A Fork With The Message "I'm done"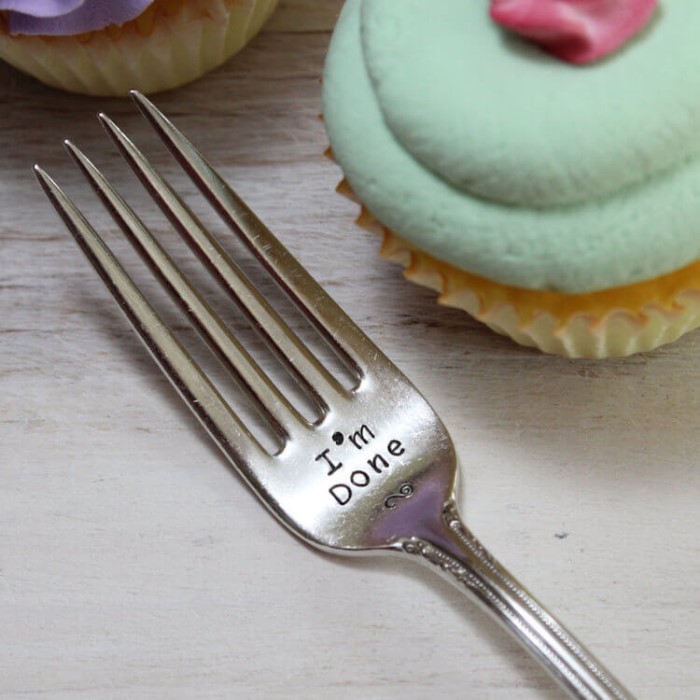 Put a fork in them, because, well, you know what I mean. If you're looking for a unique way to say farewell to a former employee, this utensil is a great option.
31. Happy Retirement Canvas Art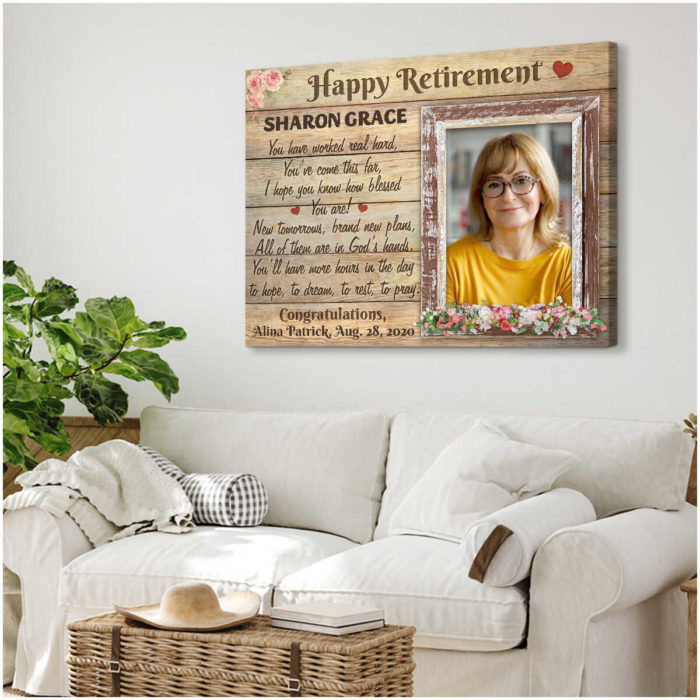 Choosing a customized gift is usually a great choice. Whatever the special person is, a present that is as one-of-a-kind as they are will help you express your feelings. Choose a photo you love and a message that matters, and you'll have a great gift for your boss.
2 Reasons Why Thoughtful Presents Are More Meaningful Than Token Gestures
First, when it comes to gifting, experiences are often more valuable than material goods. While some mementos are ideal for retirement celebrations, the amount of delight that can be derived from them is somewhat restricted for the average person. When it comes to retirement, though, nothing beats the gift of memories.
Second, boss retirement gifts such as tickets for an event or weekend getaways are guaranteed to brighten someone's day. The correct experience allows the retiree to connect positively with their new phase of life. Giving an experience-based gift is also a great way to create lasting memories and discover new and exciting experiences. For the ideal experience, you also don't have to spend a lot of money. Planning and preparation are all that are needed for success.
Read more:
Making retirement gift for boss a priority is an important part of honoring their career and personal successes. Choosing a gift that not only expresses your love but also serves as a reminder of the occasion is a wise decision. Be sure to show your appreciation and gratitude for their efforts on this special day. In the opinion of Oh Canvas, your gift is a thoughtful gesture that will make them feel particularly loved and appreciated.