Retirement is a significant milestone for both men and women. With these funny retirement gifts, you can be certain that they will be laughing all the way out the door.
The recipient of these retirement gag gifts will be beaming from ear to ear when they unwrap them. Whether you're looking for a great retirement gift for a woman or something unique for a newly retired man, these funny retirement gag gifts of Oh Canvas are sure to make them laugh. This is a perfect opportunity to express your gratitude to them by giving them great things.  Many years to come they will remember all the time and love you have given to them.
Funny Retirement Gifts For Woman
1. Day Clock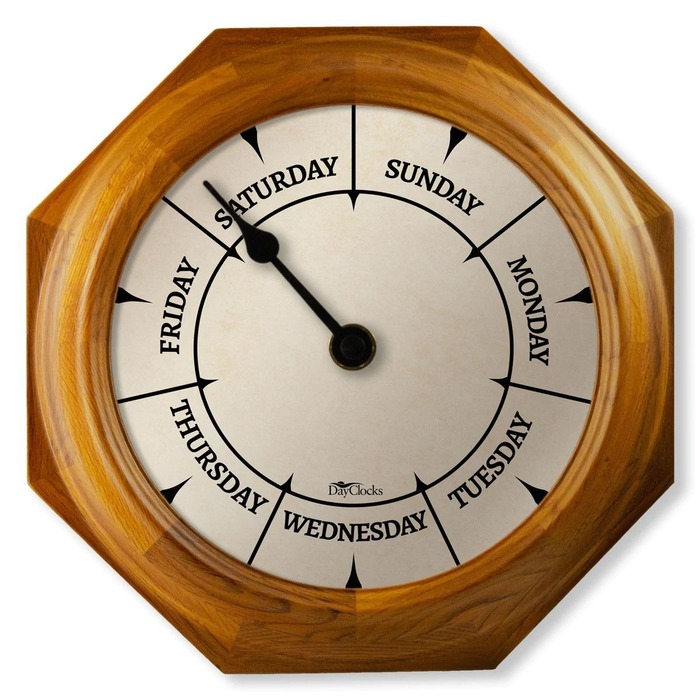 Instead of paying attention to regular hours like working life, why not give them comfort and fun with this job? This gorgeous wall-mounted clock will complement any setting and bring a daily giggle to the lucky owner.
2. Candle of Charm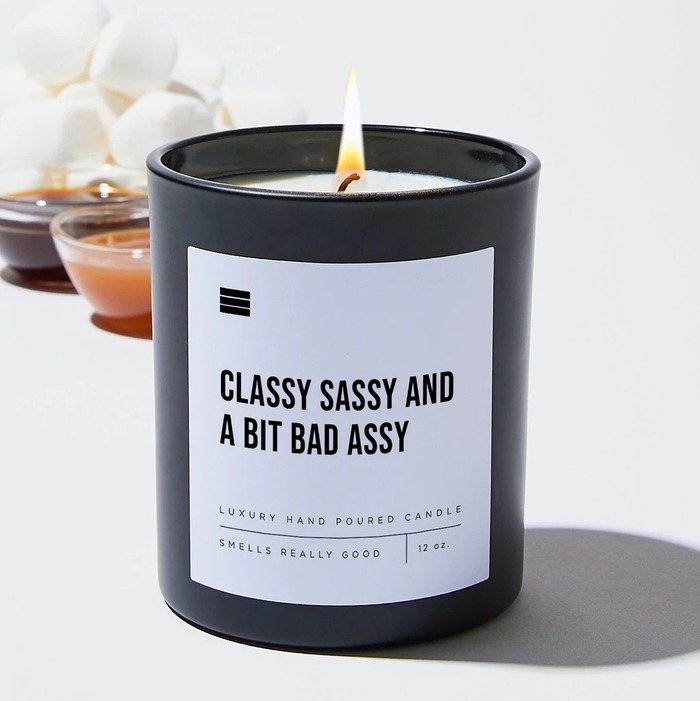 They will frequently use this candle due to its pleasant aroma. Your retiring friend is the epitome of elegance, sass, and a touch of nastiness. This candle may be used for any occasion, but we recommend it as a retirement gag gift when you don't want to be overly sentimental or give off a "dad joke" vibe but yet want to give them something they'll love.
3. Work Will Suck Without You Purse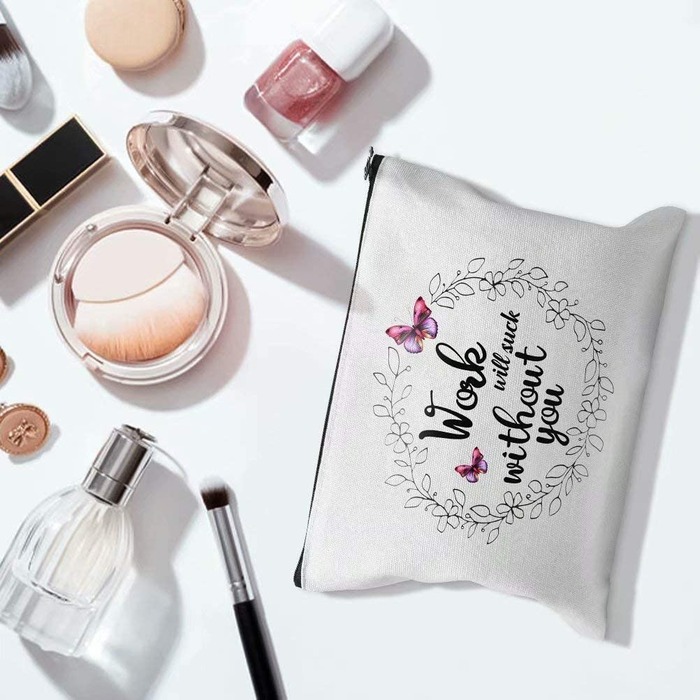 This 'Work Will Suck Without You' purse or tote is adorable, functional, sentimental, and contains a hint of wit. A clever retirement gift for when your best colleague is departing and you want them to know how much they mean to you without being overly mushy. It comes engraved with their name but you can fill it with a bunch of gag gifts, or anything else you want like some piece of beauty products.
Oh Canvas Tip

Some people worry about retiring and feeling useless. Avoid "congratulations" and "condolences." Instead, say, "I'm so glad I met and worked with you." Consider a coworker's retirement a life change.
4. Retired Pillow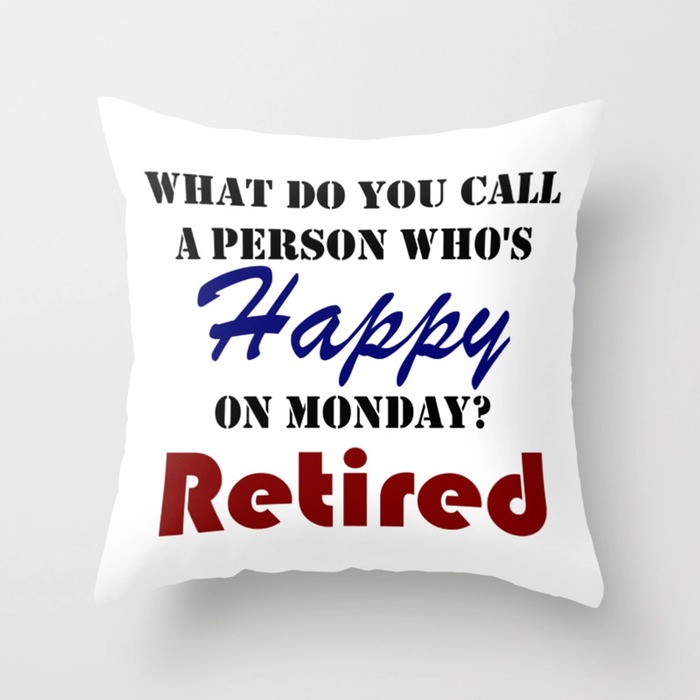 This to-do list adequately summarizes her retirement! The pillow cover is 18 by 18 inches and made of cotton/linen with an invisible zipper. Please note that this is the pillowcase, not the pillow itself. Never go wrong with funny retirement gifts like this.
5. "Wine All You Want" Wine Bag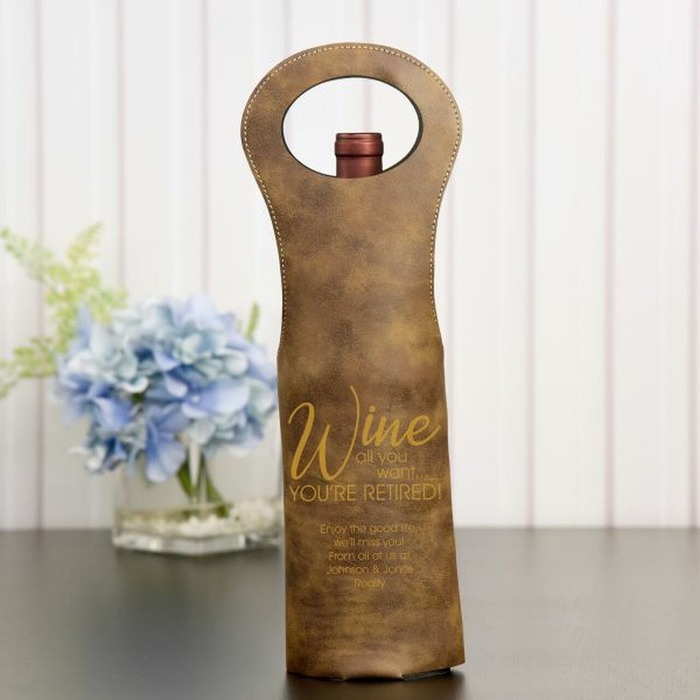 Now, they may engage in as much complaining or begging as they like. This wine bag is an excellent retirement hilarious gift for a crotchety old man with a sense of humor. Naturally, don't forget to bring their preferred wine.
6. You Cannot Retire From Being Incredible.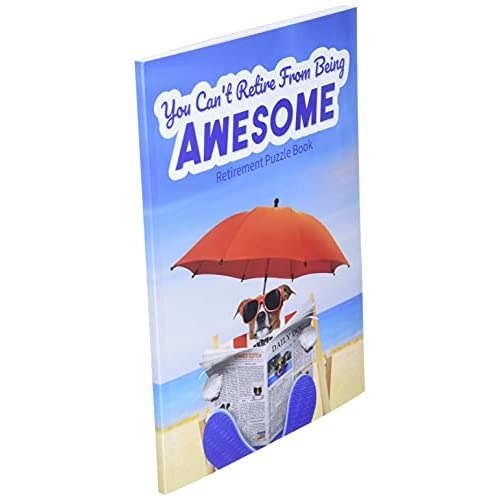 It is just as crucial to keep the mind busy during retirement as it is to keep the body active. Although this puzzle book is useful, it makes a hilarious retirement gift for your mom. The new retirees will never get bored with word searches and Sudoku.
7. Eye Mask Is No Longer Available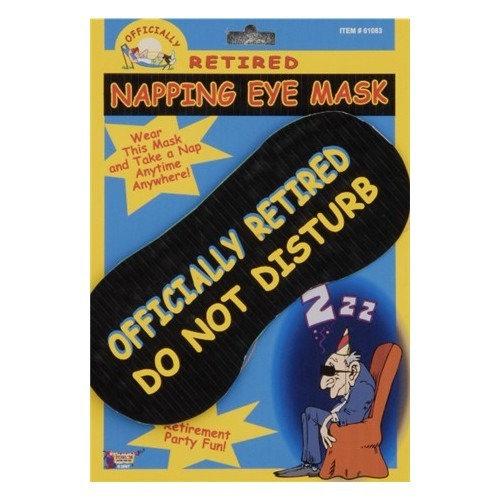 Retirement equals naps. This hilarious gift is likely to be utilized frequently. Whether their grandchildren are coming to visit or their significant other is attempting to persuade them to perform chores around the house, this "do not disturb" mask will get them out of anything.
>>> Recommend reading: 33+ Unique And Meaningful Personalized Retirement Gifts In 2023
Funny Retirement Gifts For Men
8. Wine Down Wine Rack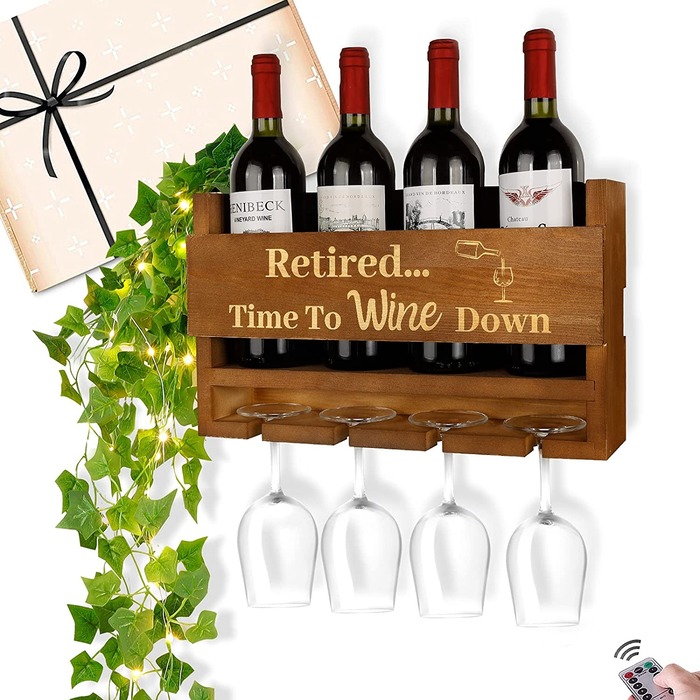 There is nothing that shouts "welcome to retirement" like a wine rack. The Time to Wine Down wine rack is ideal for wine-loving guys who are seeking retirement gag gifts. Now that they are retired, they are planning to consume more wine.
9. Obsolete Business Cards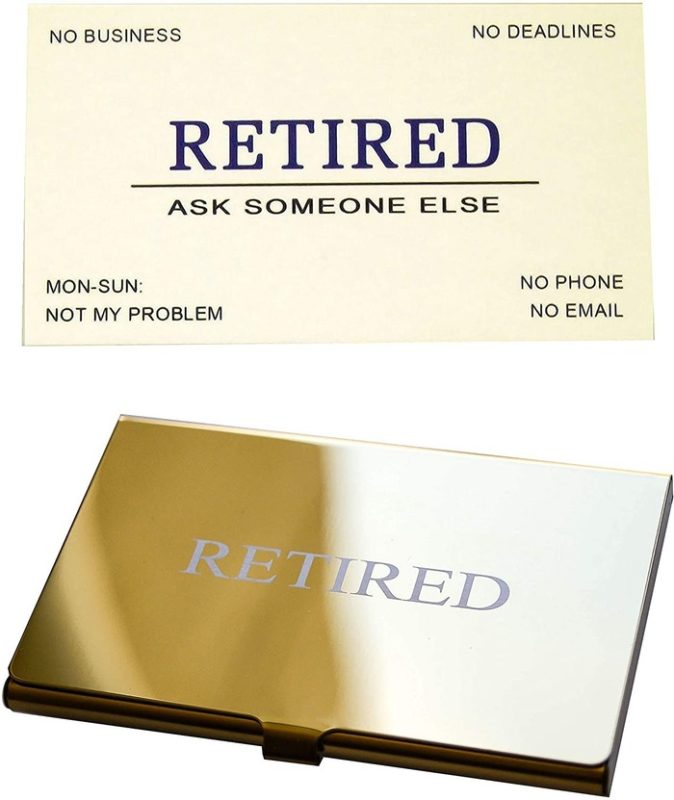 50 premium business cards with a metal case. I can think of a number of guys who never pass up an occasion for a nice "dad joke." If the retiree is the type of person who always hands out business cards, this unique gift is perfect. Caution: If you give this hilarious retirement gift to a member of your personal family, you may find yourself on the receiving end more frequently than you would like!
Oh Canvas Tip

Think about including their most preferred destination, which they hope to see at least once in their lifetime once they retire. Maybe some humorous clipart that can keep a smile on their face all day long. You can select the layouts you want to use by going to a website such as Zazzle.
10. Pension Cap and Sash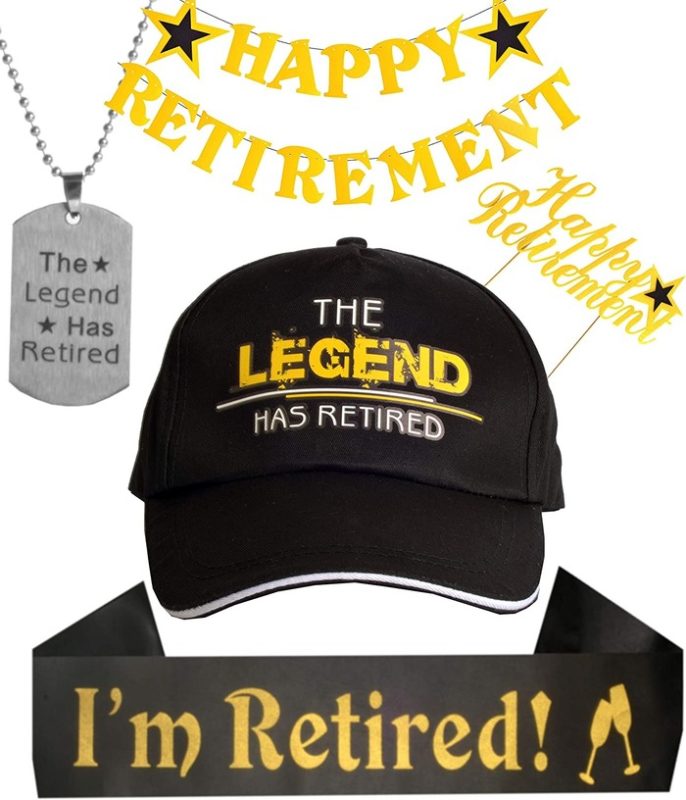 This is the kind of hat that will be cherished by a certain category of a newly retired person. Ideal for the refined gentleman who doesn't take himself too seriously. This is one of the best funny retirement gifts that you can add to your bucket list for your grandpa or your dad.
11. Official Retirement Papers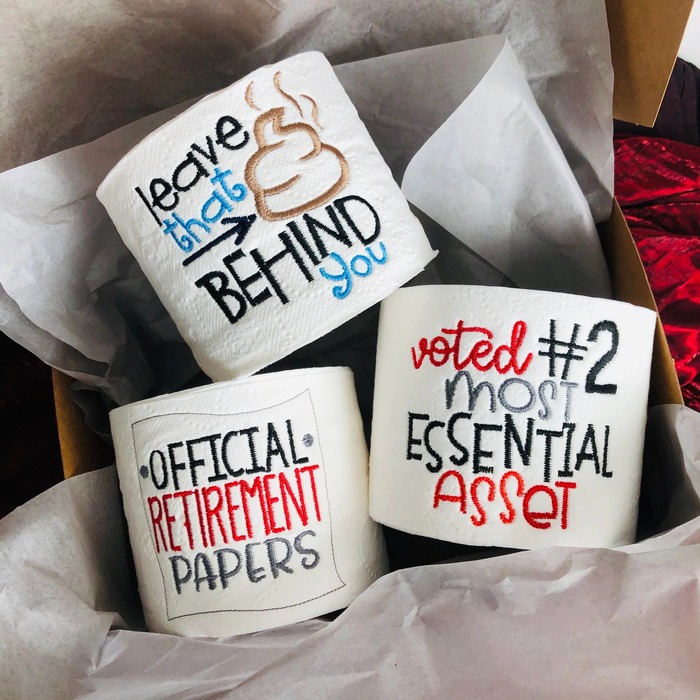 A great gift they will use daily in their retired life and the only "Retirement Papers" they cannot live without. The quintessence of retirement gag gifts for when you want to go "full gag gift." Not sufficient as a present on its own? Combine this item with a couple more humorous items to create a gag retirement gift basket.
12. Flask Book Box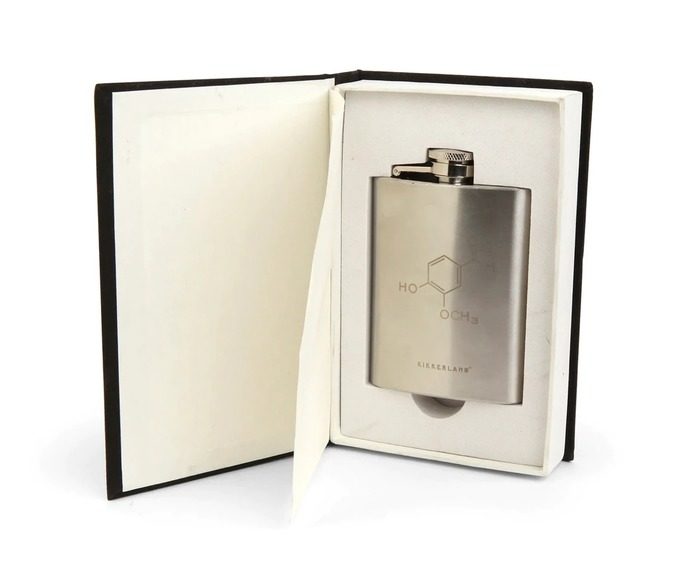 Want to give them a more great gift than a standard whiskey glass? This perfect gift is hardly the worst option available. This is one of our favorite books because retirement is all about having the leisure to relax and read a good book. Now is the free time to read and unwind. Focus on relaxation. Including a bottle of their preferred bourbon might make this the best funny retirement gift money can buy.
13. Do Not Disturb Socks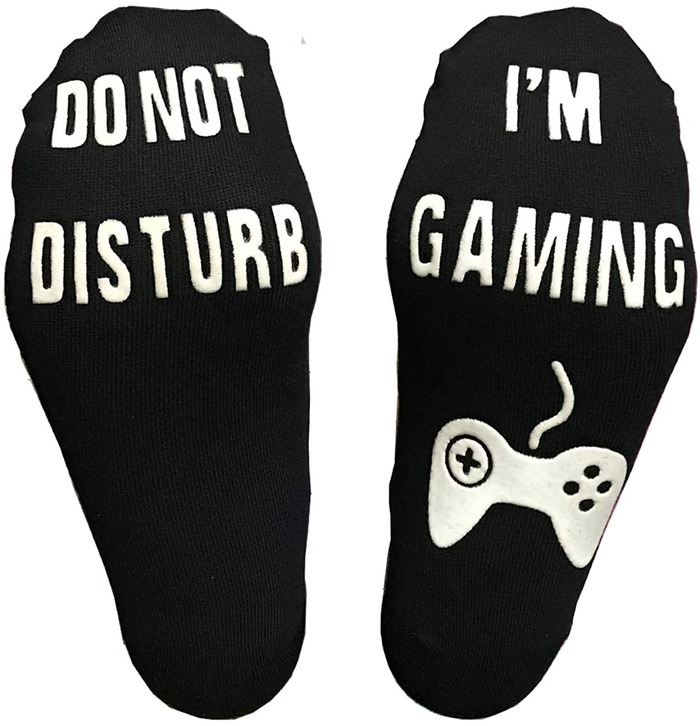 A traditional "dad joke" present for the retirees who enjoy them. Novelty socks are excellent funny retirement gifts, and these are among the best. They've spent a lifetime performing laborious tasks, but now it's time to unwind. What's not to like about the non-slip white lettering and high-quality cotton?
14. Extremely Poor Dad Jokes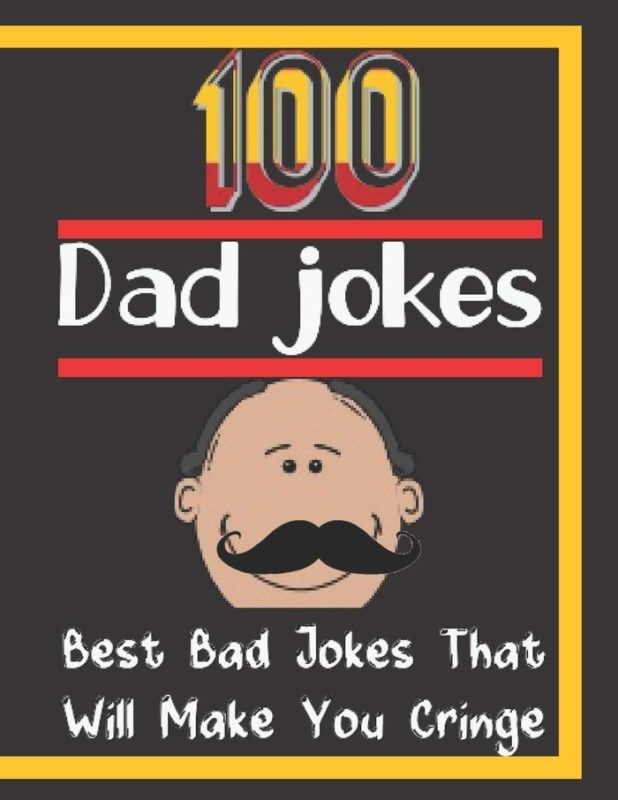 Regarding dad jokes, this book will be useful to a sizable portion of the newly retiree population. Now that he is no longer employed, he will have ample opportunity to generate fresh material. You could say that this book is a great gift for him.
15. Display Your Bobbers T Shirt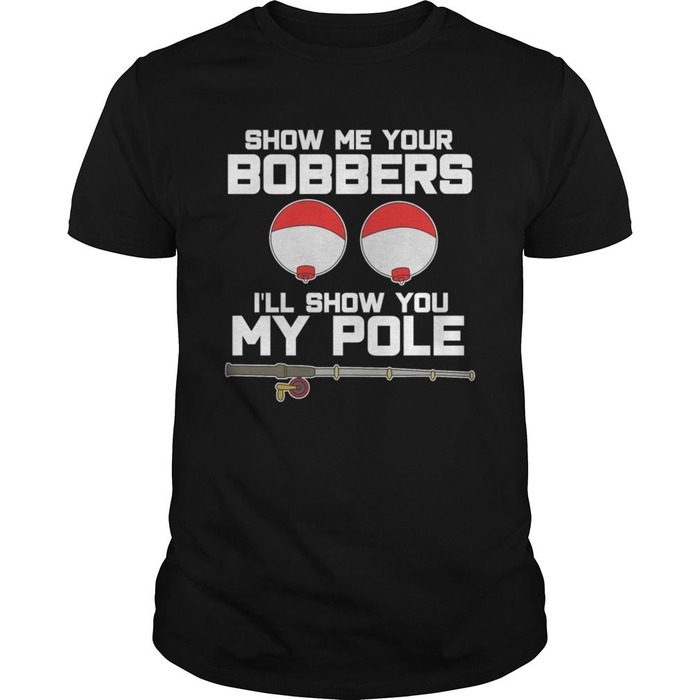 Most men devote around 30 percent of their workweek to fishing-related thoughts. Now that your grandpa, your dad, or your husband has retired, they will be doing a lot of fishing. It turns out there are many fishing T-shirts with sexual references. If your retiring friend enjoys fishing and a humorous t shirt, you cannot go wrong with this t shirt as a hilarious retirement gift.
16. Retirement Survival Kit
This set will keep them laughing throughout the evening and beyond. In addition to the cozy, you also receive a bottle opener and a pair of decision-making dice. This small joke will continue to amuse.
Oh Canvas Tip

Coffee mugs, playing cards, t-shirts, mouse pads, and tote bags may all be personalized with photos of coworkers. Give the retiree a gift bag filled with business goodies. Business swag like t-shirts, mugs, and pens can be humorous and useful.
>>> Recommend reading: 35 Profound Military Retirement Gifts To Honor Their Service
Gag Retirement Gifts For Teachers
17. Self-Produced T Shirt
Are you looking for some retirement gag gifts? This shirt shouts "not my problem" like nothing else. Please provide them with a means of communicating without using words. I'm retiring; perform the task yourself. "Life and Mood" t shirt is made from 100 percent cotton and available in numerous sizes and colors for both men and women.
18. Old Lives Have Value Whiskey Goblet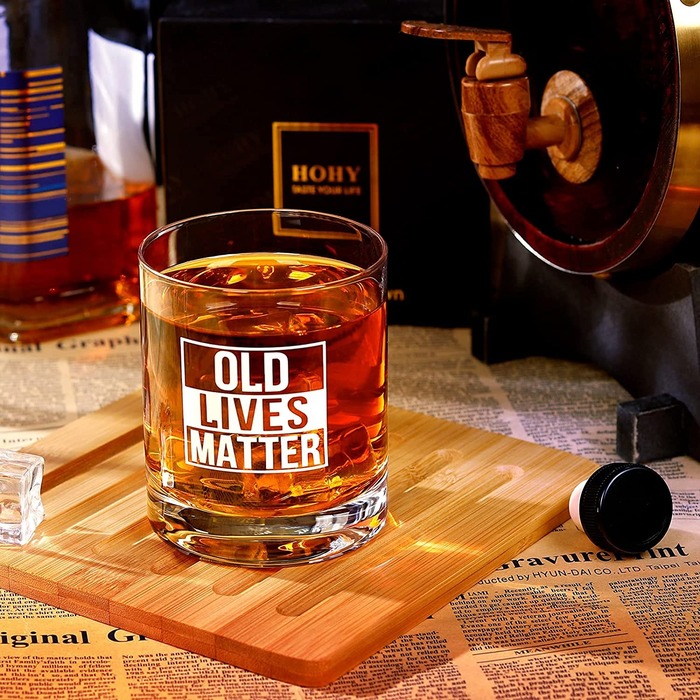 Even if they are old and retired, their life is still important! A whiskey glass is an excellent gag gift for the spirit enthusiast who does not take life too seriously. Others may find this great gag gift offensive, while others will find it humorous. We assume you are aware of the sort of retiree they represent.
19. Unique Canes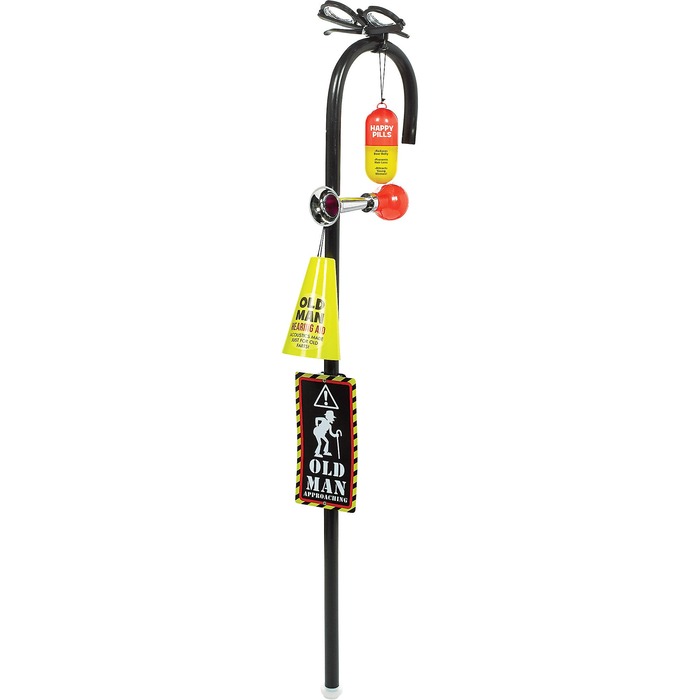 If you're organizing a retirement party for the new retiree, you'll need some retirement gag gifts. A tried-and-true approach for making fun of a newly retired friend is to exaggerate their age. This pair of novelty canes is the ideal and perfect way to let a buddy know they're on their way to the retirement home.
20. Retirement Angel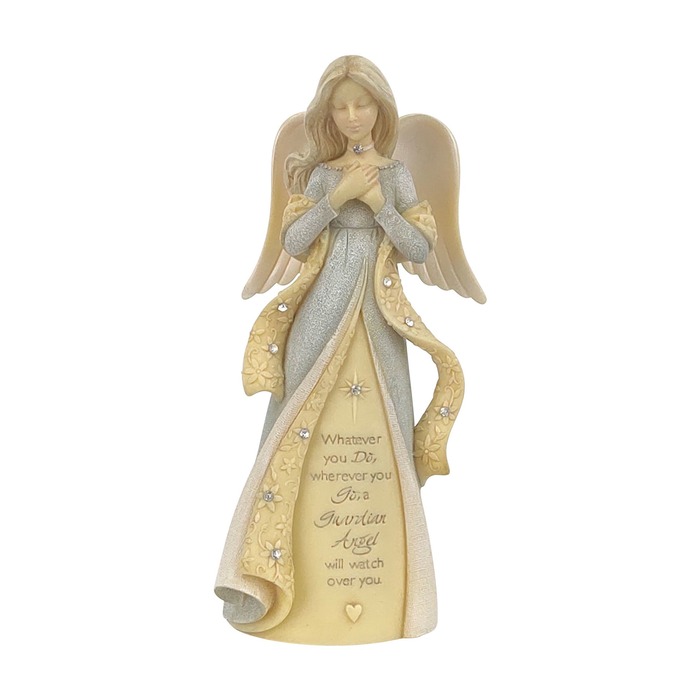 The significance of this humorous retirement gift depends on your relationship with the retiree. It could be a beautiful gesture if they knit sweaters for their pets, or it could be a hilarious joke if you both enjoy giving each other funny retirement gifts for principals. I do not know what a retirement angel is, but if someone were to give me one, I would laugh my head off.
21. Retired Sash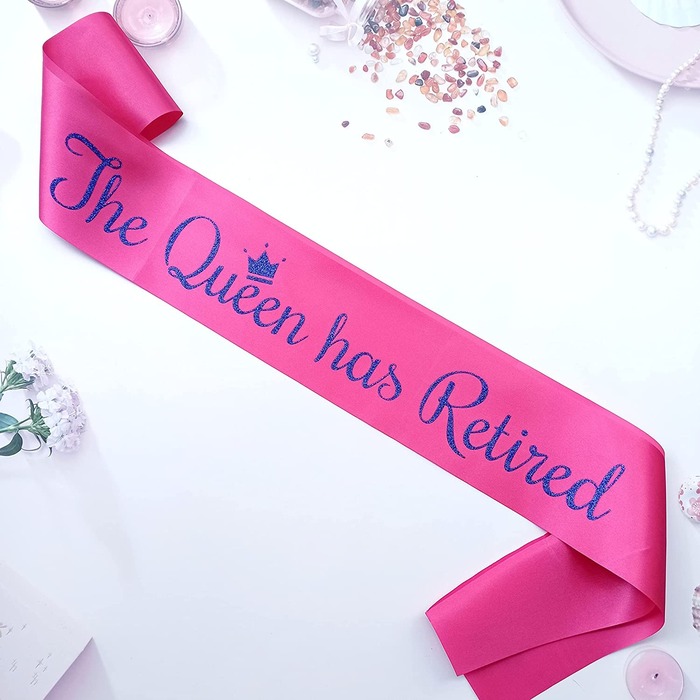 Are you throwing a great party? Then, ensure that they wear this retired sash to show that they are the lucky person who no longer has to work for "the man." A humorous gift that the retiree can wear long after the party has ended.
22. Congratulations on Your Retirement Golf Balls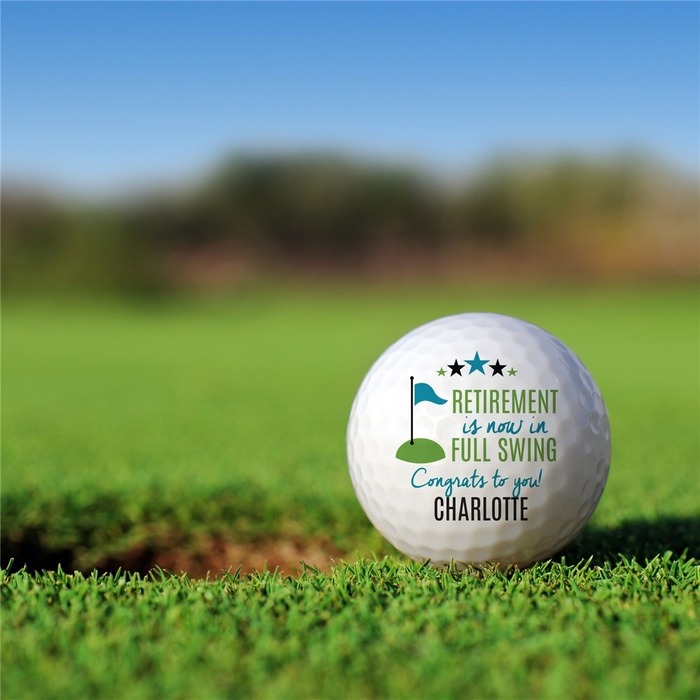 When it comes to funny retirement gifts, this one is ideal for the retired golfer. And it's even better if he's not very good and constantly loses balls. It contains two "Happy Retirement" golf balls that he can add to his bag, which will certainly be getting significantly more use.
23. I Said There Would Be No Pens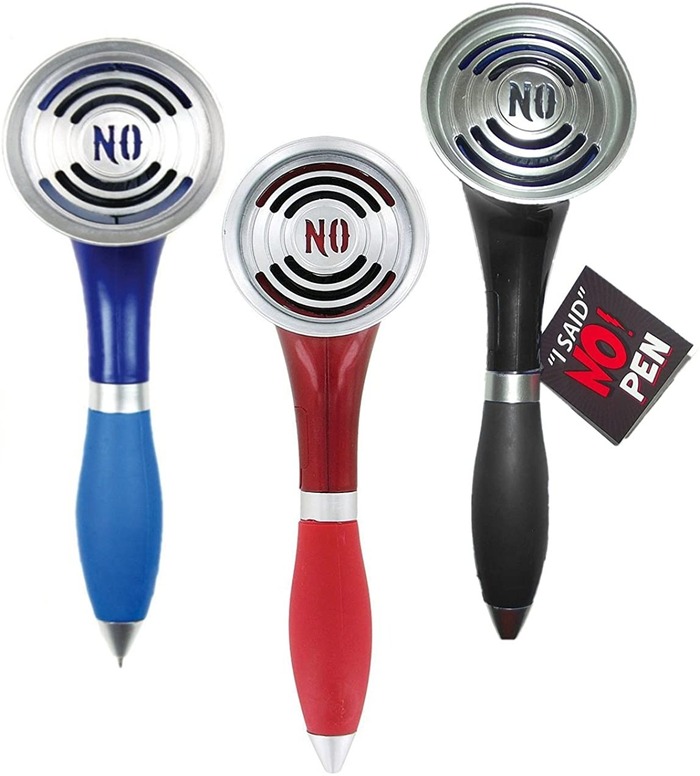 The freedom to finally say "no" to things is one of the great things about retirement, and this pen makes it even simpler to use that freedom. If you want to take notes with it, all you have to do is press the button, and it will say one of three different sentences. This makes it an extremely useful item to have around the house.
24. Mat and Yoga Strap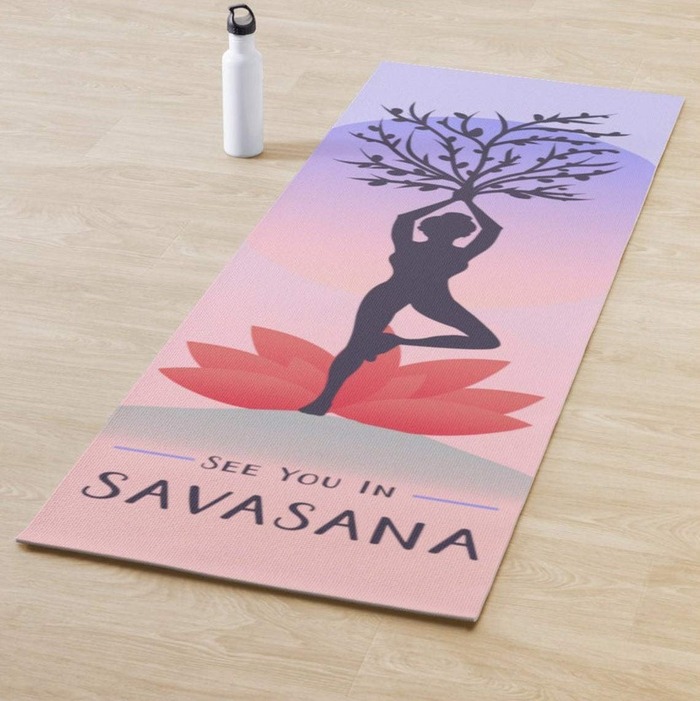 These yoga mats are funny for exercise enthusiasts who eat and drink whatever they choose. They have a funny message printed on them that encourages exercise and aids in burning calories before re-consuming them. Never before has yoga been so alluring!
>>> Recommend reading: 45 Retirement Gifts For Teachers To Honor Lifetime Commitment
Funny Retirement Gifts For Coworkers
25. F*ck This Tumbler of Crap!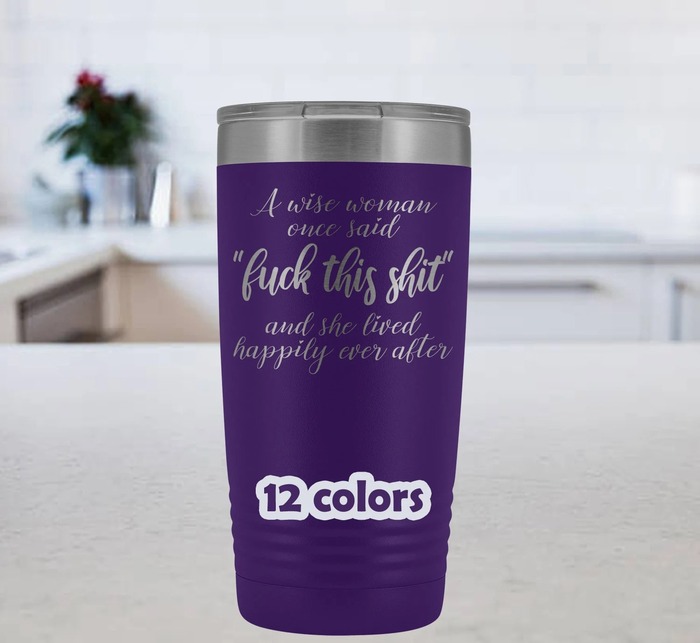 If there was an official sentiment for 2023, it would be this one. The message conveyed by the F*CK This Sh*t tumbler is crystal obvious. I'm retired, or getting divorced, or desperately in need of a drink, or I'm simply done with today—the great gift for the woman in your life who has officially had enough.
26. The Legend's Tumbler Has Retired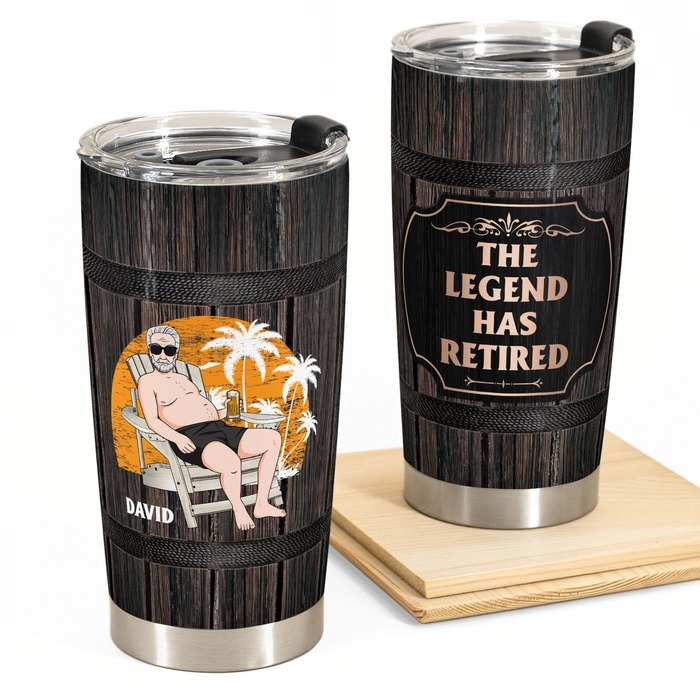 So, you want to give your friend a meaningful hilarious retirement gift without spending a lot of money; this is a great gift that your friend will truly use. Who wouldn't want to be known as a legend? This glass is durable, so they will have it for a considerable amount of time. The inscription on the glass will not be removed by washing. I would recommend this glass to anyone looking to give a thoughtful and beautiful present." – verified review
27. "I Will Not Be Working Tomorrow" Stein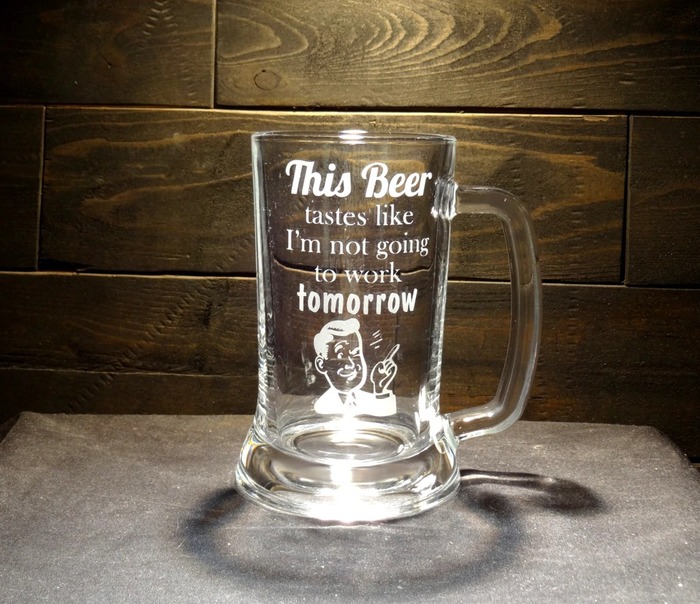 Giving your coworker a massive beer stein is a clever gift idea. This may be the last beer stein they ever require. It can contain 15 ounces of beer. The ultimate funny retirement gift for the retired beer-lover: sturdy construction, etching that won't peel off, and dishwasher-safe.
28. Potty Putter Toilet Golf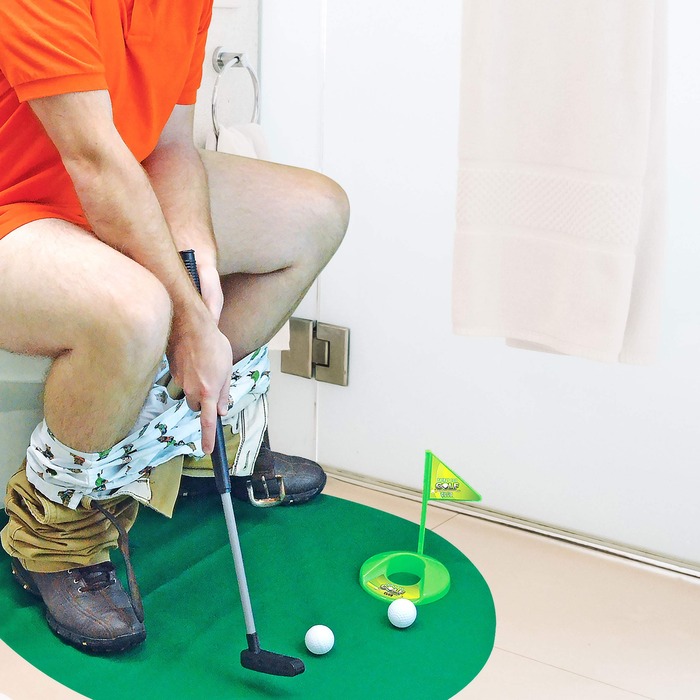 Looking for a perfect gift that is unique for a golf-loving new retiree? People in retirement are always on the play golf course. Bring the game to their preferred viewing location. This humorous present for the newly-retired golfer in your life will generate years of conversation. With this item, we are putting the "gag" in the "retirement gag gift."
29. Sign for Retired Person
Once you know what to search for, it won't be hard to track down some funny retirement gifts. Your coworker will have a significant amount of free time. Please forewarn us all with this creative warning sign retirement gift—ideal wall decor for home, man cave, yard, patio, garage, etc.
30. Finally, Mondays Are Happy Pillow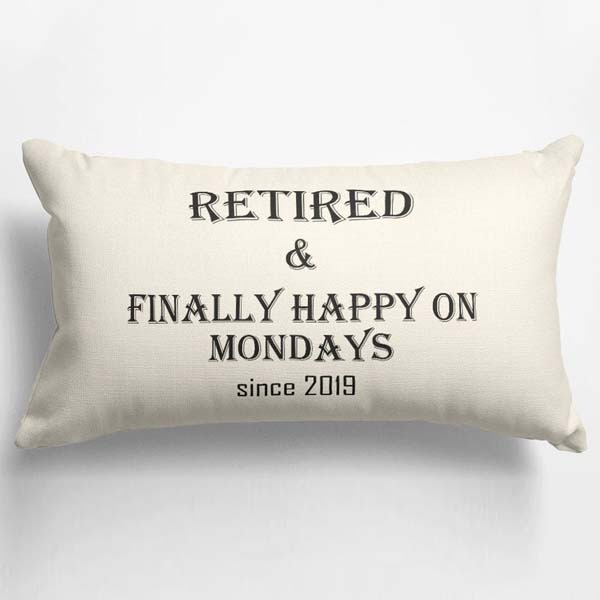 Mondays are despised by every worker. They had spent the weekend relaxing and not worrying about work, only to be pushed back into work abruptly on Monday morning. When dad or mum finally retire, this comical cushion is a hilarious gag present.
31. Memory Candies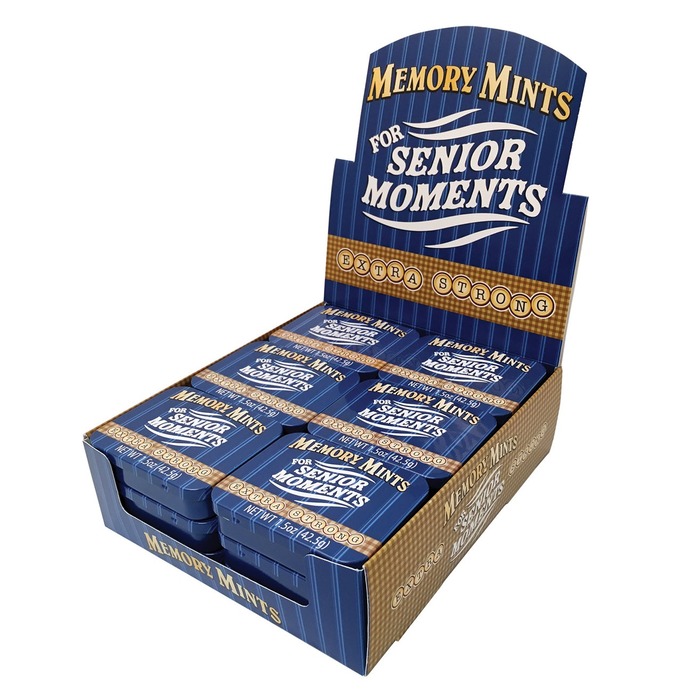 Mints are used to stimulate memory and enhance concentration. Therefore, there is some scientific support for the concept of memory mints. Nevertheless, that is not the point. This will make them laugh each time they reach for a mint. They may simply refill the container and carry it for as long as it lasts. It will break the ice in the most literal sensation.
32. Retirement Tiara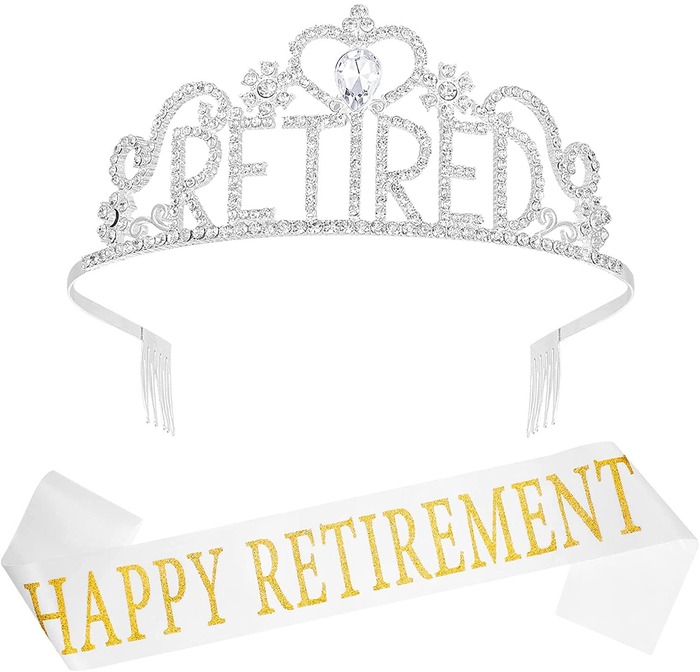 What is a retirement party lacking a princess? Even better if he is a male retiree. So that everyone knows who the celebration is for, they can parade around all night wearing the crown. They can keep this as a remembrance of their fantastic send-off after the retirement party. It will not endure forever, but they can eventually give it to a grandchild for amusement.
33. Morning Coffee Cup – F***ing Quieter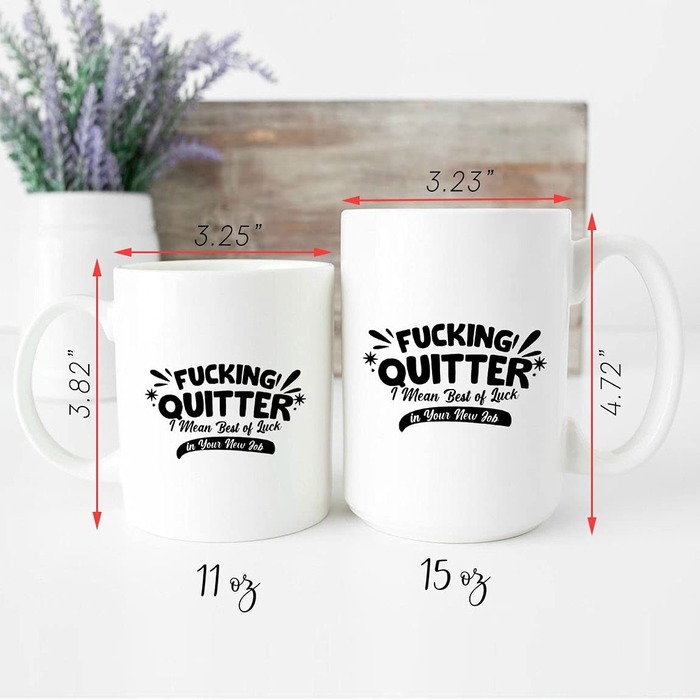 Does your pal prefer a morning coffee or a cup of tea? To a retiree, "Happy Monday" is not a slightly passive-aggressive statement that will be met with an eye roll. If you give them this mug, they'll gladly fill you in on all the incredibly fun, amazing plans they have for you to join in on.
>>> Recommend reading: 35+ Retirement Gifts For Coworkers To Celebrate Their Hard Work
Funny Retirement Gifts For Nurses
34. Whatever The Clock Has Retired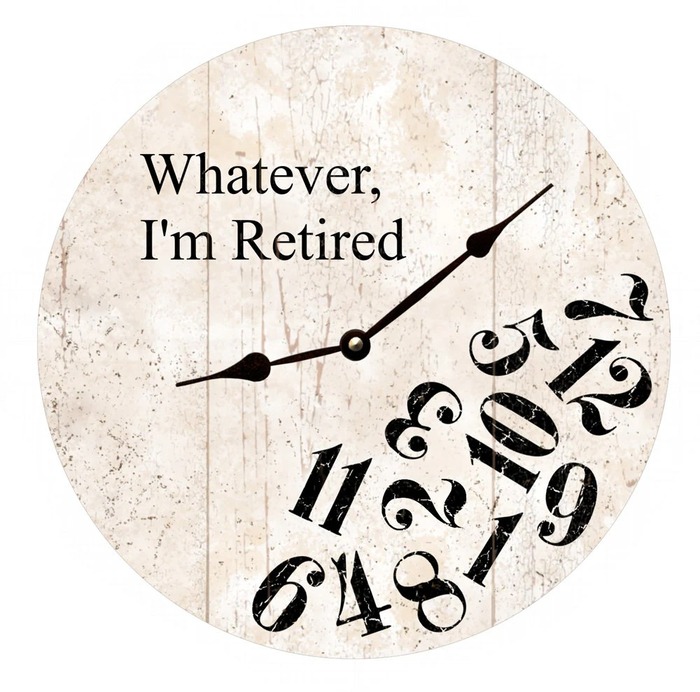 Your retiring pal must always be aware of the time during his or her working years. Time to wake up, take a break, and leave the office. What about retirement, however? This joke clock is a humorous yet functional present for a man who has recently retired from his old job. So this can be used to fill up their free time with this gift that they can enjoy with family and friends.
35. Under New Management Mug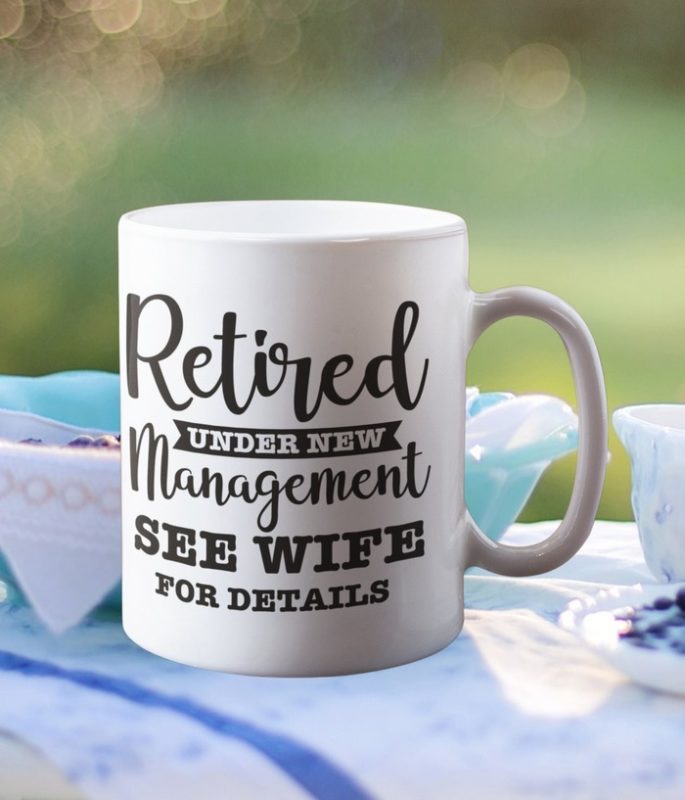 Do you in search of some gag gifts? This retirement gift for men is more than just a bottle of alcohol; it also sends a funny message. Permit your father, husband, or coworker to have coffee in peace! This funny mug is a perfect way for him spending his the next square time.
36. License to Chill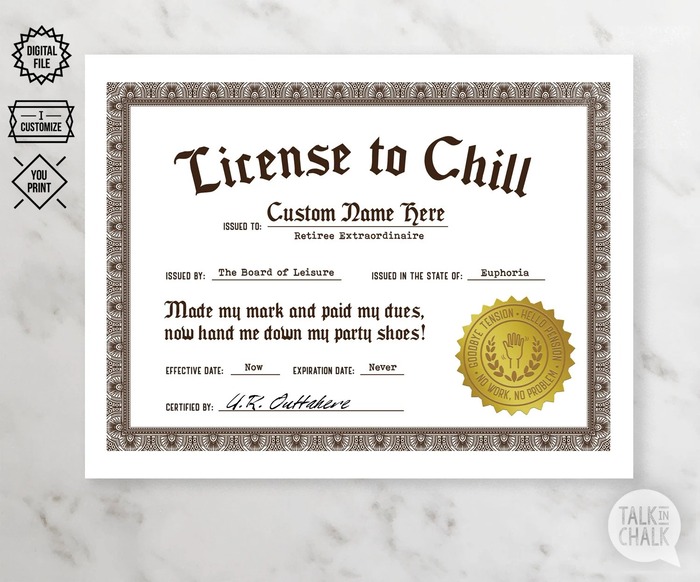 Don't worry if you are still in search of gift ideas but have not found the right item. This certificate is an inexpensive and humorous option for gift ideas for a long-tenured retiring man. A fast, printable present that he or she will adore for a last-minute gathering.
37. Warning I Am a Retired Individual Frame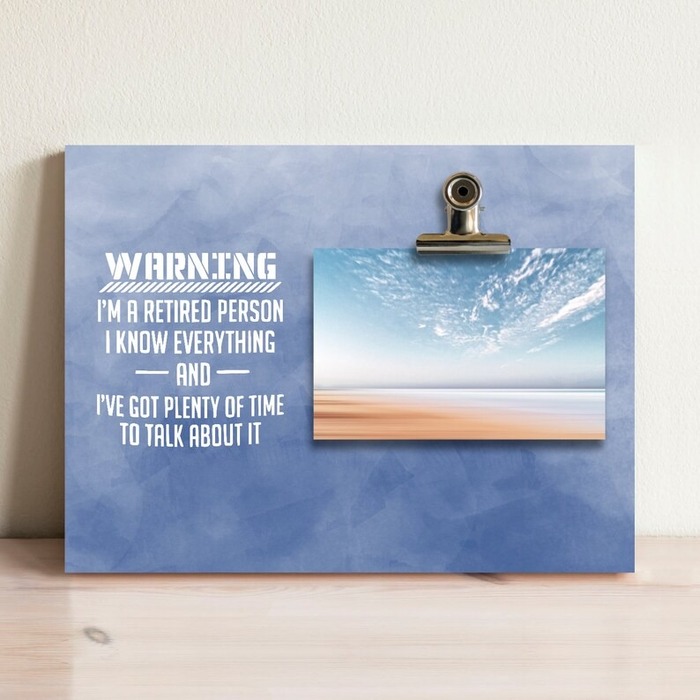 If you've ever had a conversation with a retiree, you know that they have stories to tell and all the time in the world to share them. This is the gift to choose if you're seeking retirement gag gifts that will make the recipient a good chuckle.
38. Not My Problem Anymore Beer Glass
He was the go-to guy for problem-solving at the office. Whether it was a jammed printer or an extra shift, she was always willing to help out. No longer, though! These beer glasses retirement gag gifts are ideal for a retiree whose new favorite expression will be "not my concern anymore!"
39. Retirement: What You Don't Know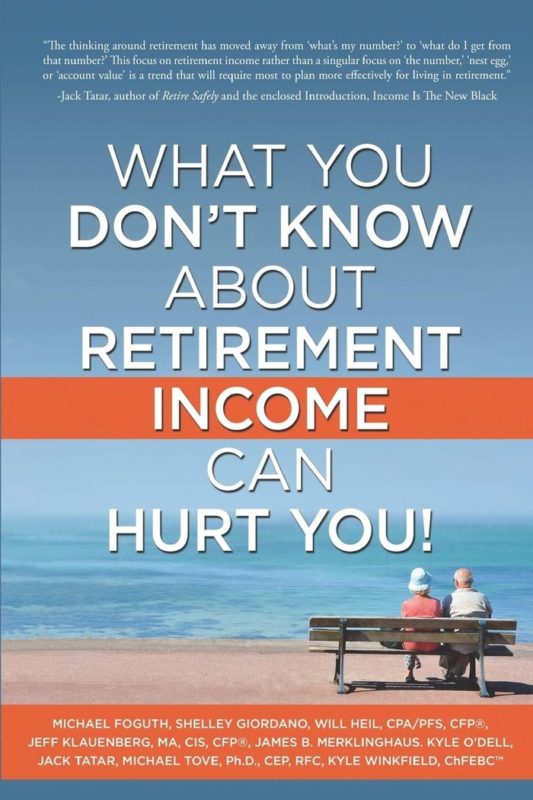 Becoming a retiree necessitates an entirely different mentality. They were constantly operating according to someone else's schedule. This book on retirement is both humorous and accurate, making it ideal for fathers that they can relax after a hard work time. Occasionally, people find that, although retirement is wonderful, they may miss their previous employment and the relationships they formed.
Oh Canvas Tip

There are hundreds of books on Amazon titled "Before You Die," each with its own list of activities the author believes you must do before you die. Although the books have a grim tone, they are full of wonderful suggestions on how to spend your final years.
40. Retired Nurses Create the Best Pillow for Grandma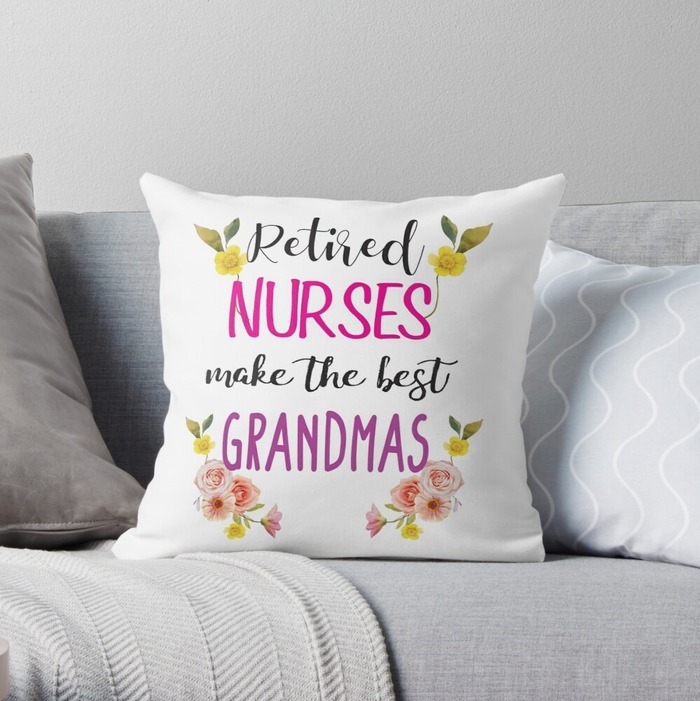 Need to locate some customized funny retirement gifts for retiring nurses who are eager to take on their next challenge? Being a grandma is a full-time job, but this lady doesn't require any training. She is the finest candidate for the job because she possesses this cushion.
41. Card for Nurse's Retirement
No one will judge you if your do-it-yourself abilities are subpar. Don't bother crafting a clay sculpture for a school nurse's retirement if you want it to be the cutest possible. With this wonderful card, it'll all come together!
42. Customized Name Mug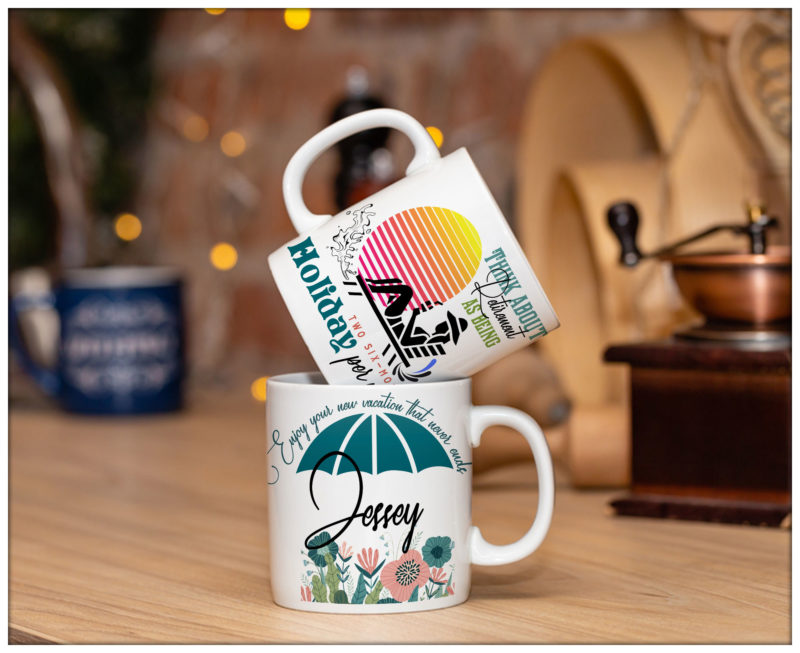 Your beloved retirees are able to spend all the time with their family and friends in the years to come. They will be able to take this mug with them on every new vacation and savor every moment of their lives thanks to it.
Read more:
They have accomplished much in all their working life. Retirees are living longer, healthier, and more active lives than ever before, despite the fact that they have more time on their hands than ever before and could theoretically fill pretty much all waking hours with relaxation.
Be sure to purchase them some funny retirement gifts that will make them smile every day, whether it's your parent or a valued coworker. Besides that, Oh Canvas has other gift ideas for the retired man that can give he/she a good laugh.