On your wedding day, what will you give your mother as a present? Don't worry if you haven't yet decided on the best wedding gifts for mother of the groom; Oh Canvas is here to assist! The top forty-five presents for the mother of the groom from the bride or her son are listed in this gift guide. She will be grateful for your compassion and care. When you give a gift to the mother of the groom, you say thank you for everything she's done for you, whether it's helping with the wedding, giving you a lot of support, or raising a great son whom you'll be marrying.
45 Best Wedding Gifts For Mother Of The Groom In 2022
Accessories Wedding Gifts For Mother Of The Groom
1. Stunning Necklace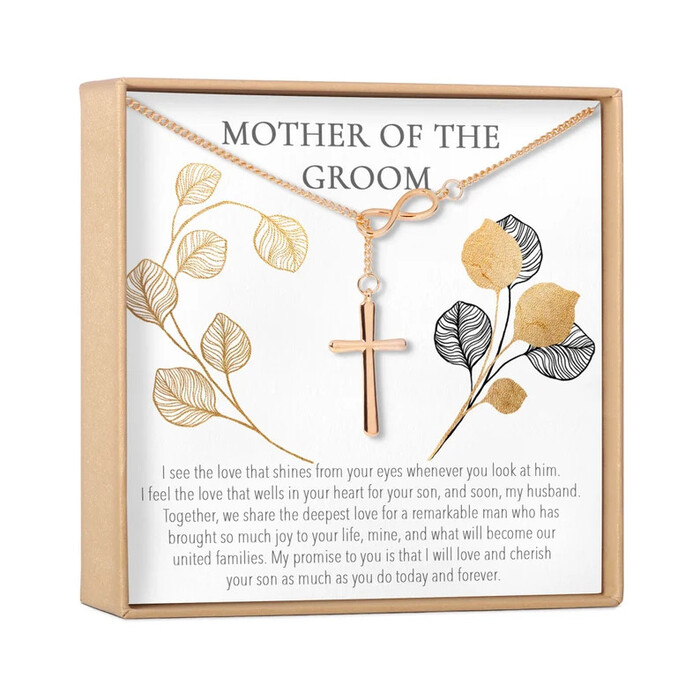 Looking for the perfect wedding gifts for mother of the groom? This lovely infinity necklace, engraved with both of your initials, will be much appreciated by her. It comes in a variety of finishes and can be packaged in a variety of ways. You can choose from sterling silver, rose gold, or gold-filled.
2. Engraved Bracelet Cuff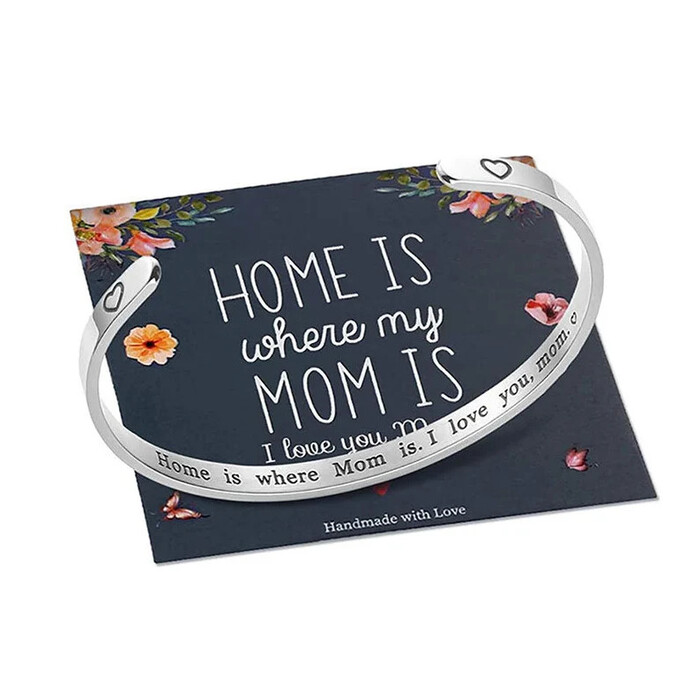 Her name can be engraved on the outside, with either one of two heartfelt messages: "Home is where my mom is" is the perfect sentiment for a mother-of-the-groom gift from her son.
3. Stylish Pearl Earrings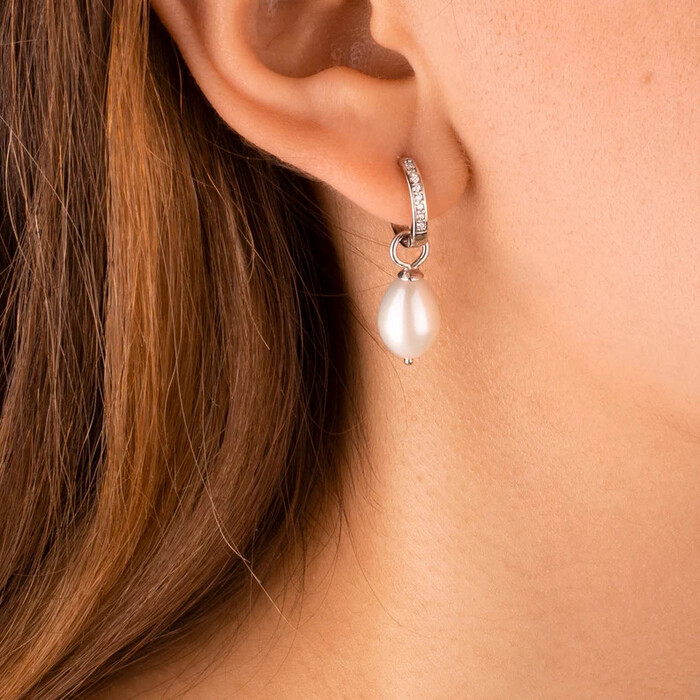 Pearl jewelry has a classic look, but these drop earrings give the classic stone a modern makeover. Pearls are a symbol of wisdom, which your mother-in-law has given you a lot of over the years. We love the idea of buying pearl jewelry for her. The double-drop design of these stunners sets them apart.
4. Gold Compact Mirror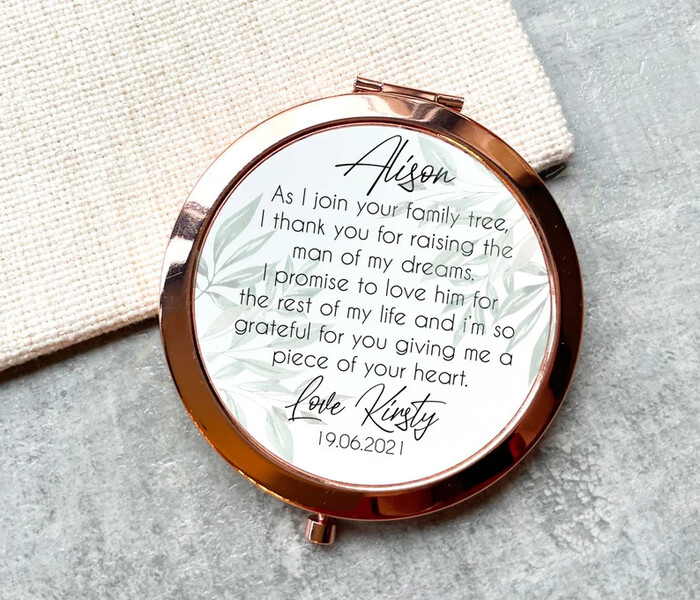 A mirror is a necessity for every woman's life. Giving personalized mirrors as wedding gifts for mother of the groom is an ideal way to show her how much you care. Because you gave her a mirror, she'll always have it. Do you think it is wonderful?
5. Bracelet Watch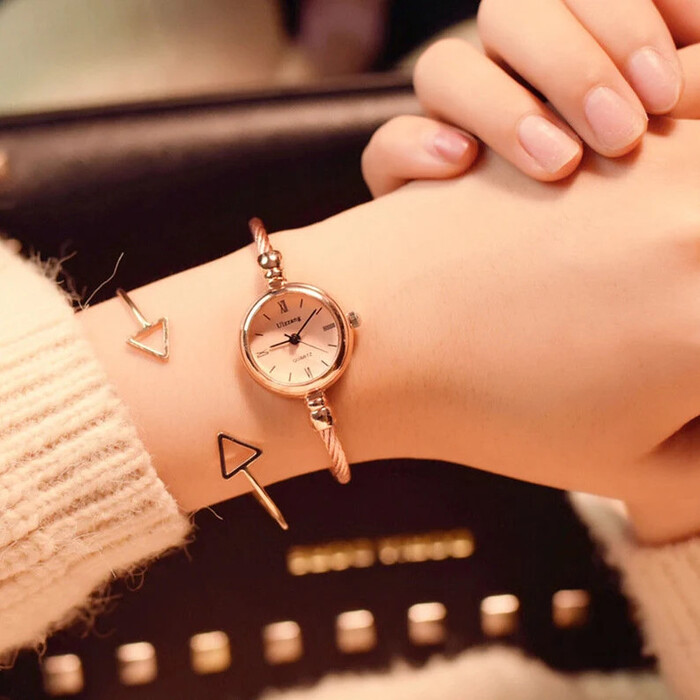 Give your mother the gift of time on your wedding day with this beautiful watch, which combines style and utility. Because of the minimalist dial and gold-tone case, she can wear it every day.
6. Photo Locket Necklace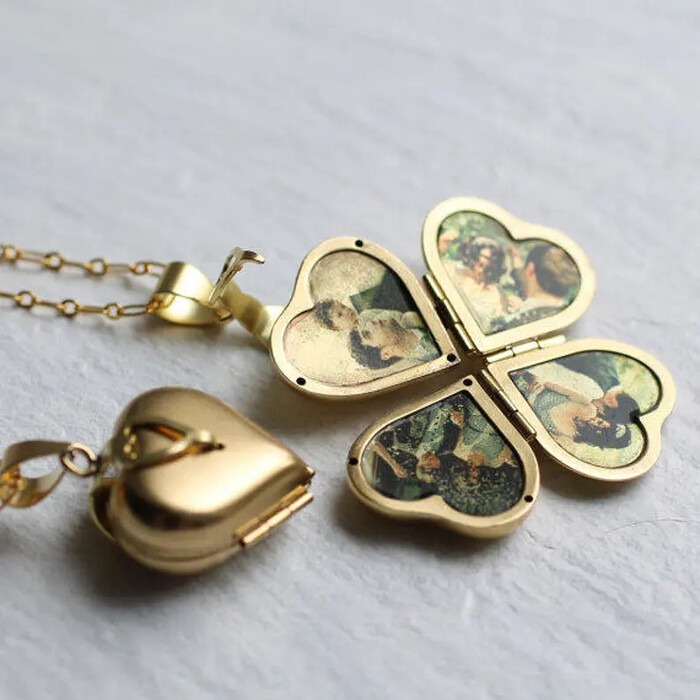 When it comes to getting wedding gifts for mother of the groom, this is a fantastic option because you can find some of her favorite photos of the groom as a baby, a young boy, a teenager, and now in the present day. A gift she will cherish for the rest of her life.
>>> Read more: Best 33+ Wedding Gifts for Groomsmen They'll Treasure
Beauty and Relaxation Wedding Gifts For Mother Of The Groom
7. Tote Bag and Makeup Bag Set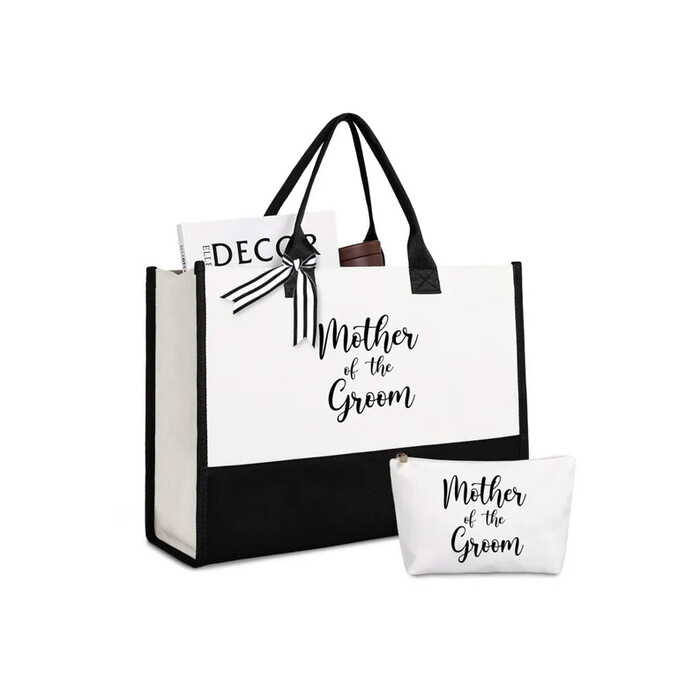 This cotton waffle makeup bag is a stylish way to give her a place to keep her cosmetics and toiletries. Your mother will be delighted by this gift from you.
8. Makeup Brush Set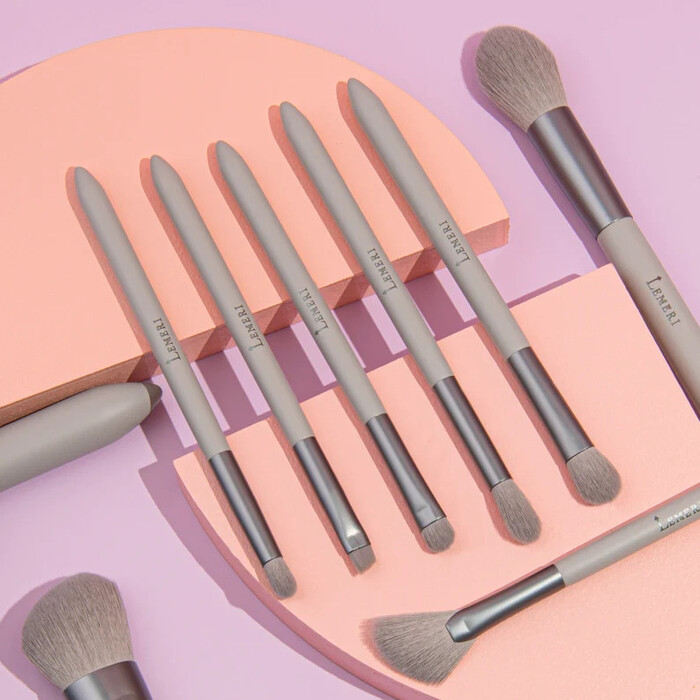 Beauty supplies in compact sizes are ideal for a gift that can be used on the wedding day and beyond. Add some of her favorite beauty and makeup products to this fashionable rose gold travel set.
9. Vitamin Subscription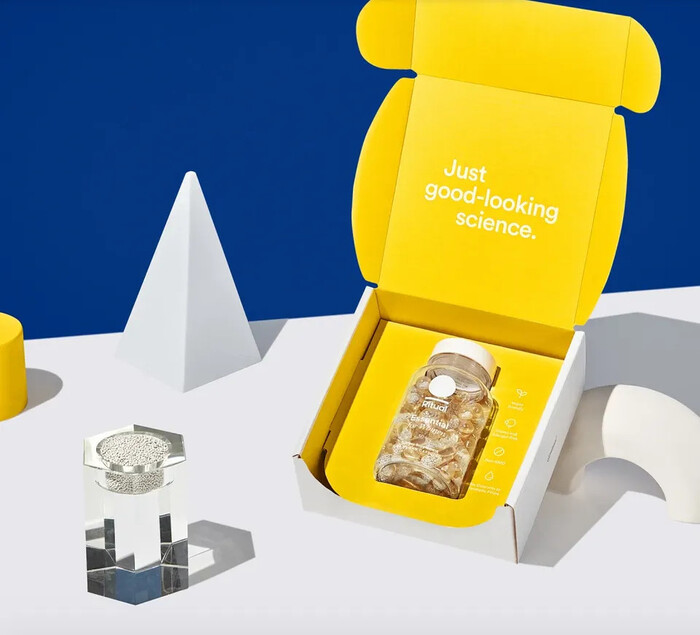 Send your mother a vitamin gift card to make sure she gets her daily dose of multivitamins. The supplement is delivered every month at no additional charge in a single package. To show your wife how much you care about her health and well-being, consider giving her gifts like these.
10. Spa Gift Box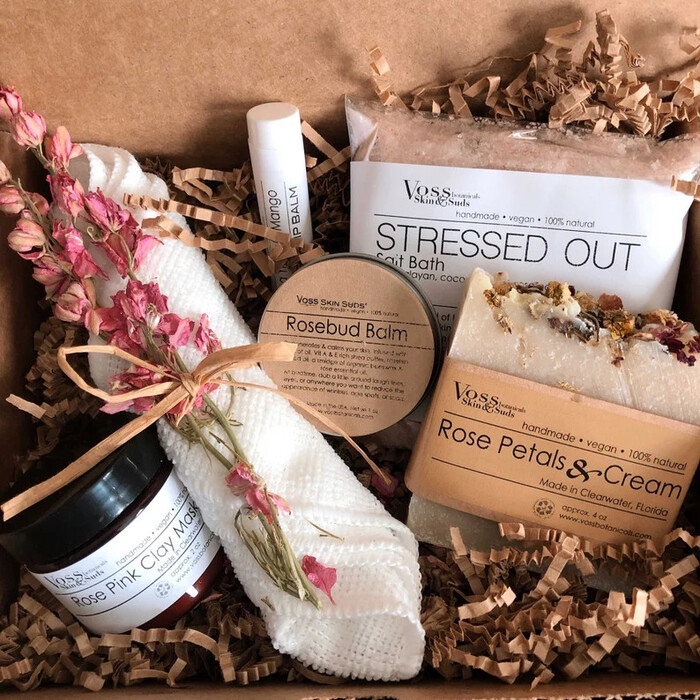 Everyone is familiar with the calming and soothing properties of lavender. For the groom's mother to unwind after a long day of planning, this spa set would be ideal.
11. Facial Steamer
To unwind after a long day, or to prepare for her step skincare regimen, she'll appreciate how this makes her bathroom (or kitchen, or living room) look and feel like a spa.
12. Essential Oil Diffuser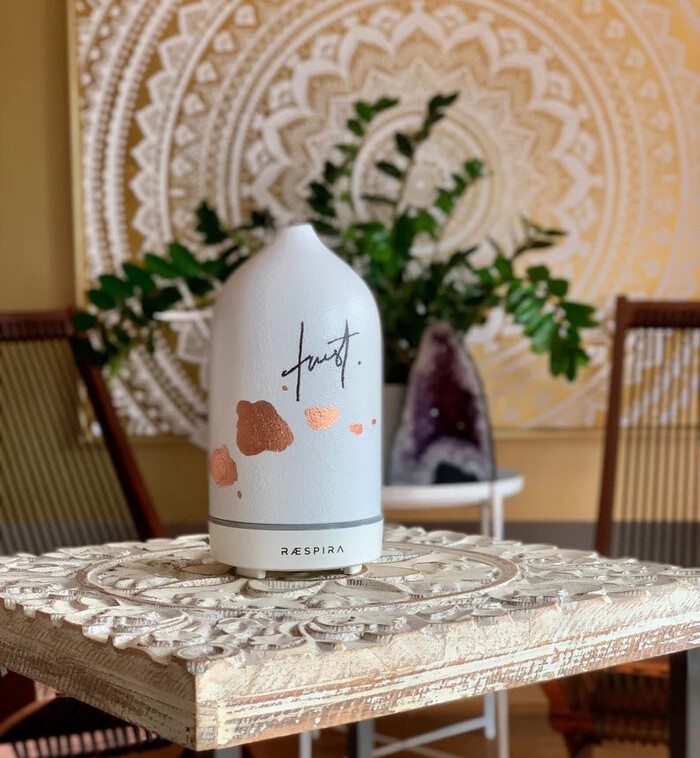 Everyone enjoys the aroma of a well-kept house. Aromatherapy can help the groom's mother remain calm during the wedding festivities.
13. Bath Bomb Set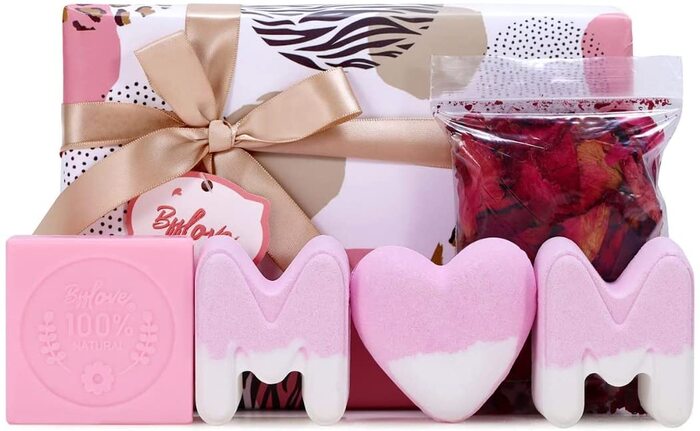 Bath bombs can transform a mundane activity like soaking in the tub into a vibrant and aromatic one. Emergency bath bomb sets can be wonderful wedding gifts for mother of the groom to enjoy bath time.
14. Satin Sleep Set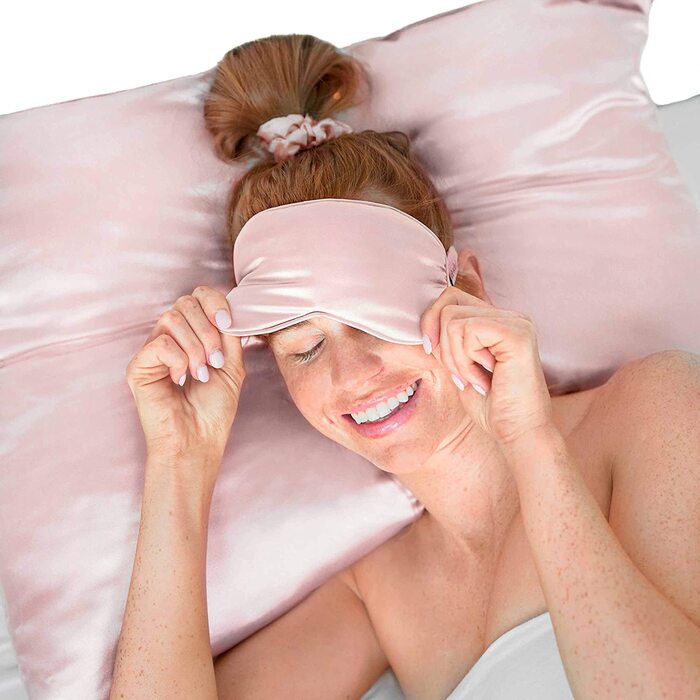 It's difficult to imagine a mom who doesn't benefit greatly from a good night's sleep. This silky gift set includes an eye mask, a scrunchie, and a matching pillowcase for a luxurious night's sleep.
15. Flavor Candle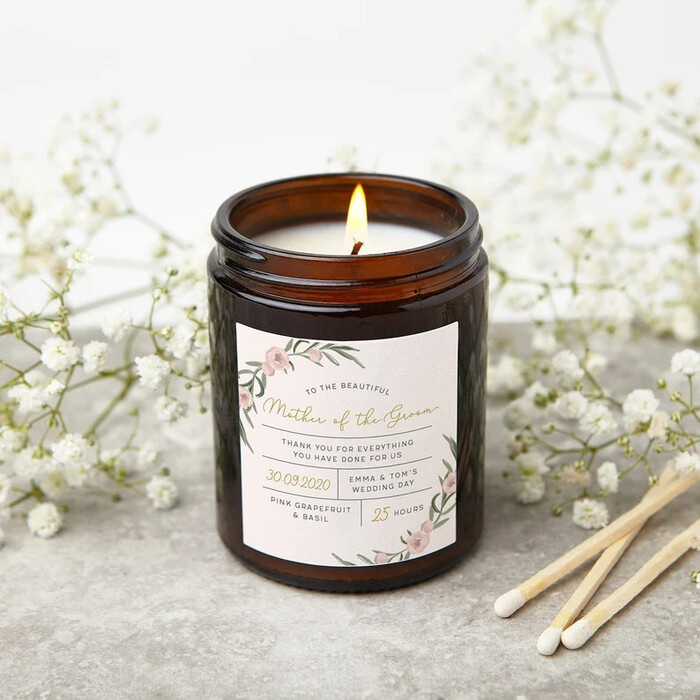 Any of the fresh scented candles would be a great gift for us, especially if it's one of our favorites. It's your choice whether to give the entire collection as a gift, or just a box of three different scents. In addition, scented candles can help alleviate stress and exhaustion.
16. Fragrance Oils Set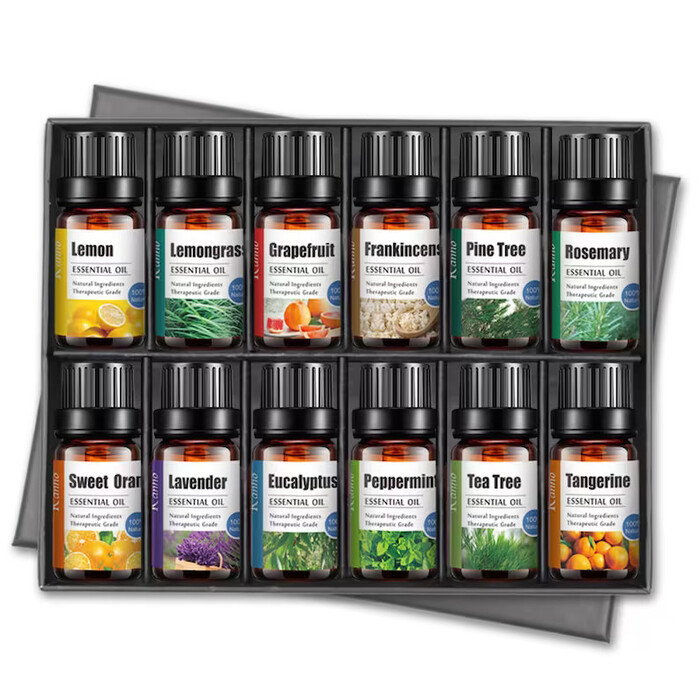 Aromatherapy has become a popular method of relieving stress and anxiety in recent years. No matter how stressful life gets, you can give your partner's mother a sense of peace and comfort with this relaxation gift set of fragrance oils.
>>> Read more: 39+ Perfect Wedding Gift For Father Of The Groom in 2022
Meaningful Wedding Gifts For Mother Of The Groom
17. Family Tree Canvas Art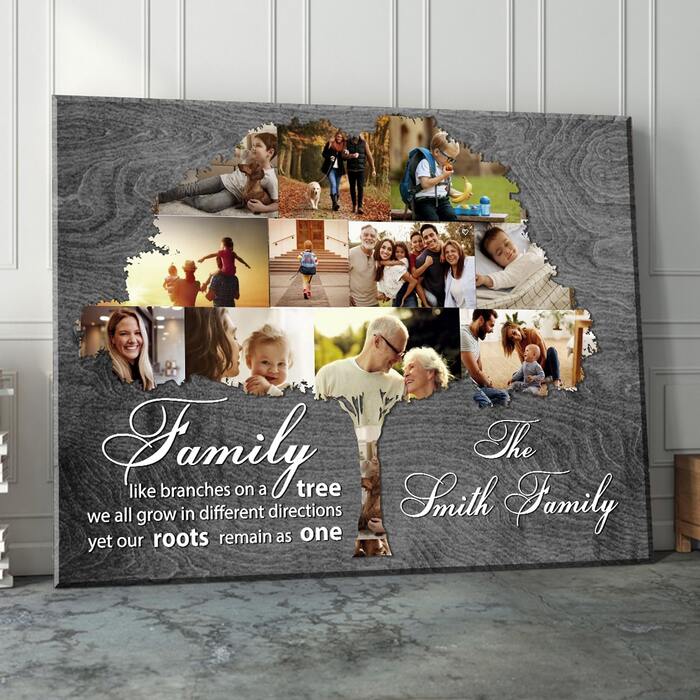 With this unique canvas print, she may display some of your most memorable memories. With this personalized decoration that would make a terrific addition to her home, she can share the best memories of the family.
18. Customized Vase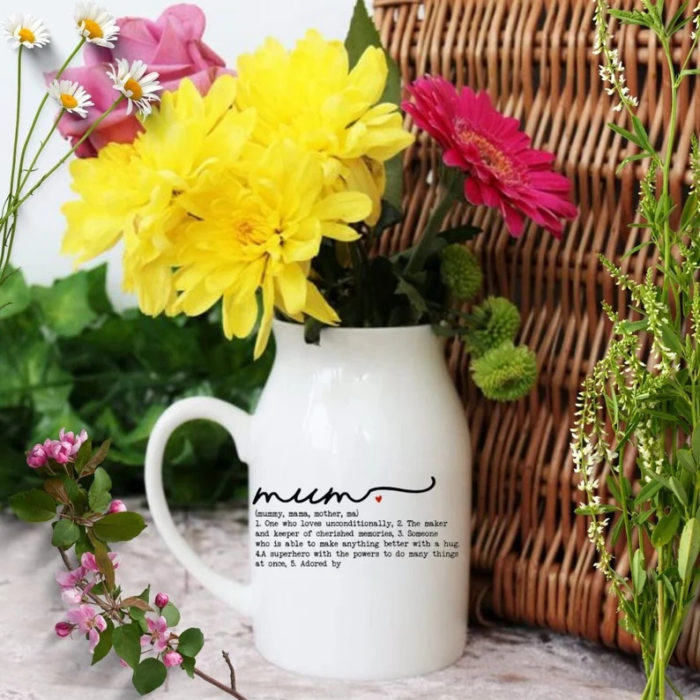 The groom's son can't go wrong with a beautiful bouquet for the mother of the groom. It's also a good idea to put the flowers in an ornamental vase with an inspirational saying on it, so she can remember the occasion forever.
19. Mother of the Groom Hanger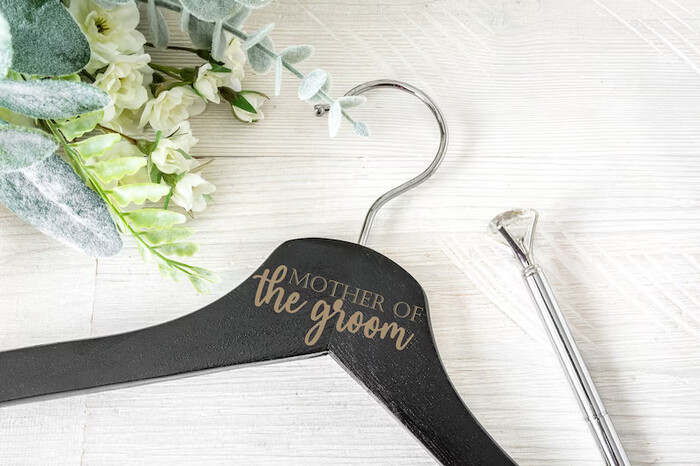 Dress shopping is a favorite pastime for mothers. Hang a special dress for the mother of the groom on a beautiful, custom-made hanger she'll appreciate.
20. Ceramic Keepsake Box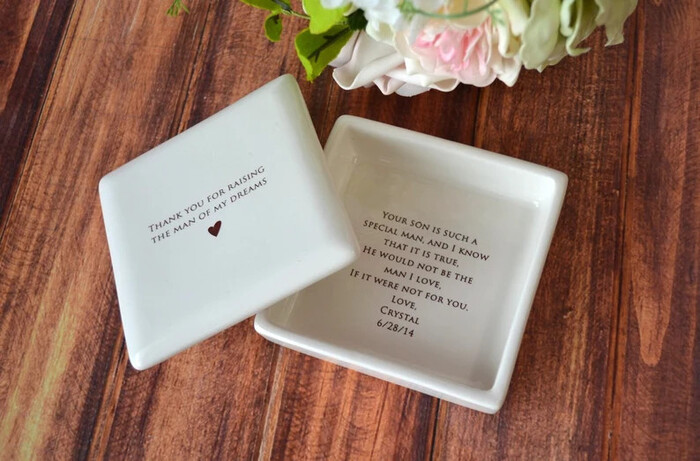 A sweet box that is sure to win over your mother at first glance. This box is perfect for storing all of her mementos. These are thoughtful wedding gifts for mother of the groom that you should try.
21. Her Perfume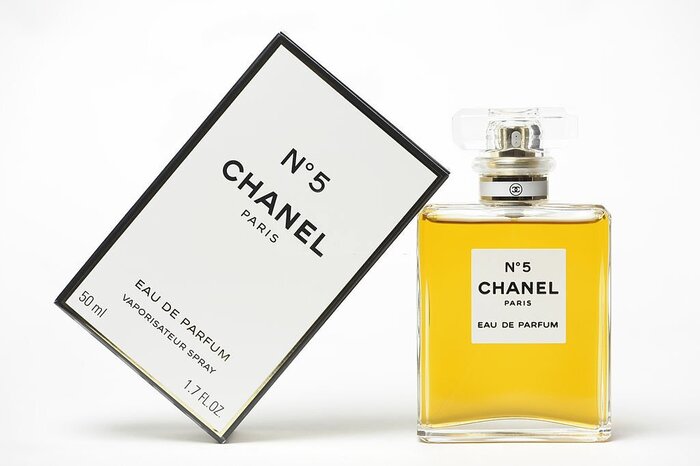 Consider getting the mother of the groom's mother a perfume that not only smells great but also looks great on her vanity. We're fans of this scent, but we also understand that everyone's preferences differ, so if you're unsure, go with a bottle she already owns and is about to run out of.
22. Mother of the Groom Gift T-shirt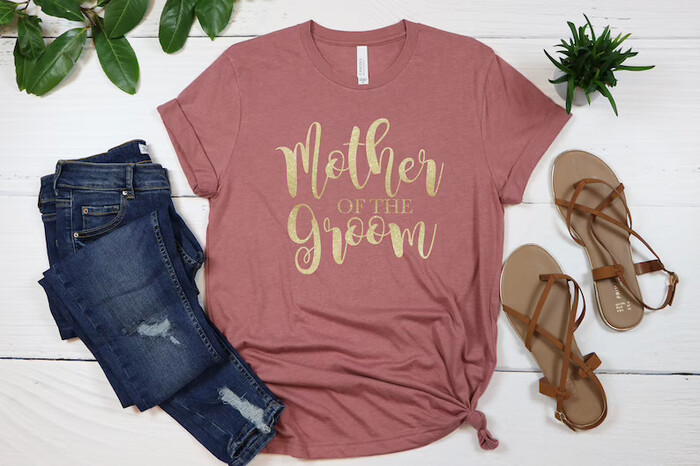 How about a T-shirt that lets the mother of the groom proudly display her role as the groom's mother? For the bachelorette party, dress shopping, and possibly other pre-wedding events, this one is best given early in the wedding.
23. Leather Hand Bag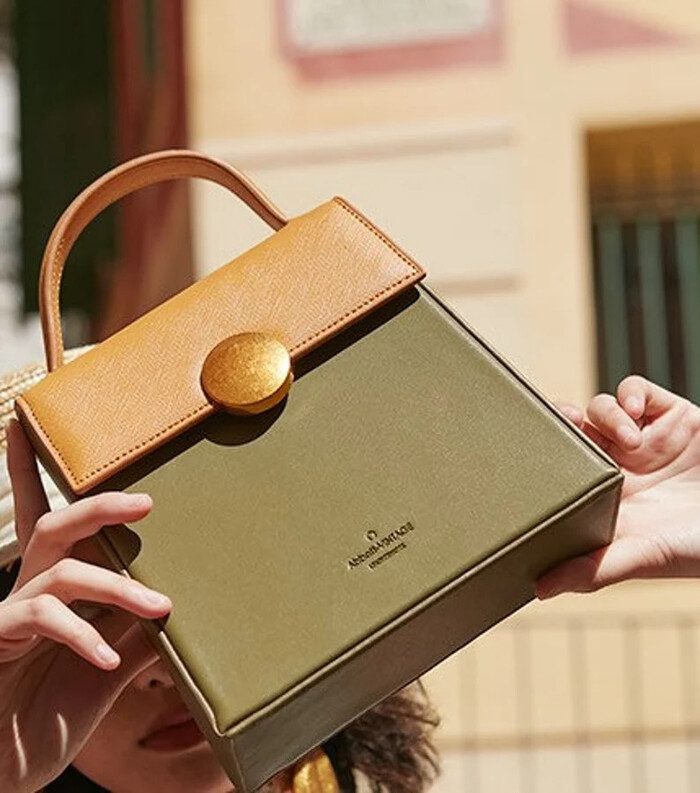 A beautiful handbag can't be ignored by any woman. Your mother will certainly appreciate and treasure this gift from you.
24. Ceramic Jewelry Dish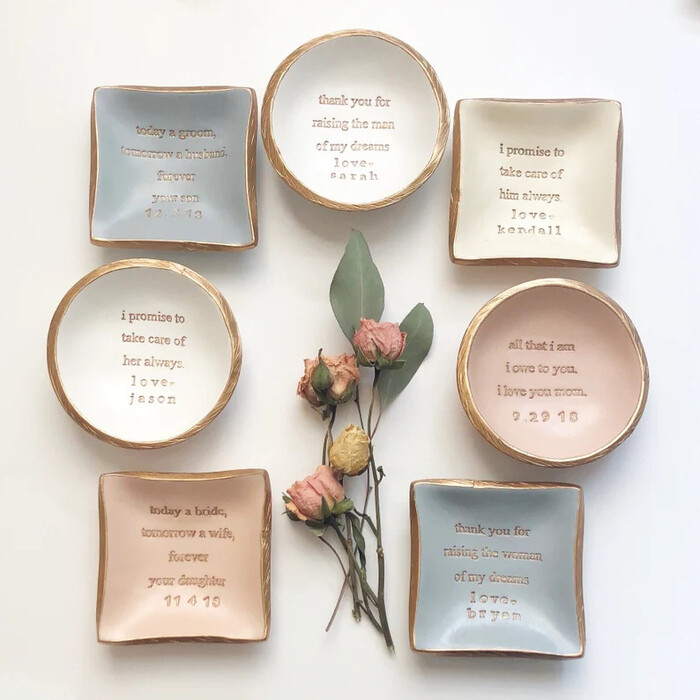 If your mother has a collection of jewelry, these dishes are a great option as wedding gifts for mother of the groom! When she gets her new accessories, this stunning dish will be the perfect holder for them.
25. Heartfelt handkerchief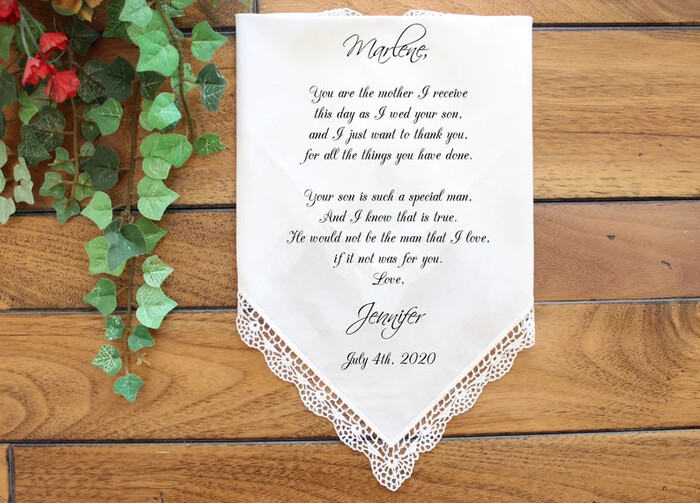 It's a lovely floral wedding handkerchief that Mom has always used to wipe away your tears. For the ceremony, first dance, and cake cutting, you can count on it to be a lifesaver for your groom-to-be when she's overcome with emotion.
26. Customized Photo Clutch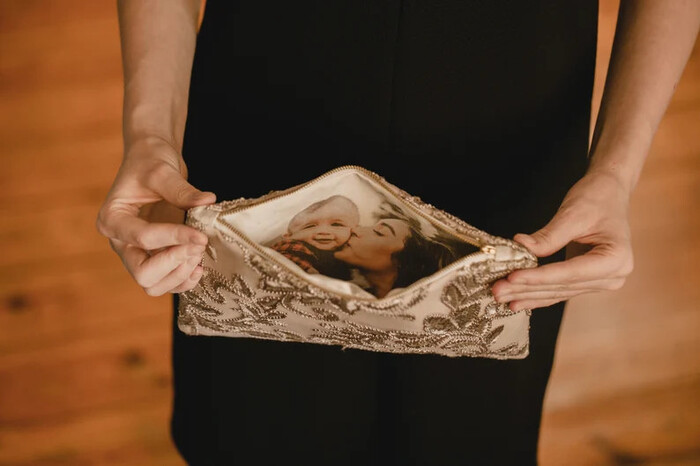 Wedding gifts for mother of the groom can be both practical and sentimental. Who said that? Her wedding day essentials will be well-organized in this chic clutch. In addition, a secret message can be tucked away inside the card.
27. Fancy Wine Glass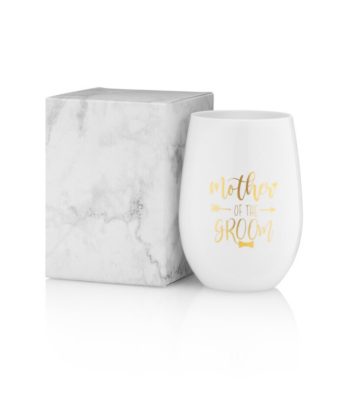 If you are a woman who likes to drink, an attractive glass is a must-have accessory. The words "mother of the groom" are embossed on the mug, making it a special keepsake that she will treasure for years to come.
28. Sometimes The Smallest Things Canvas Print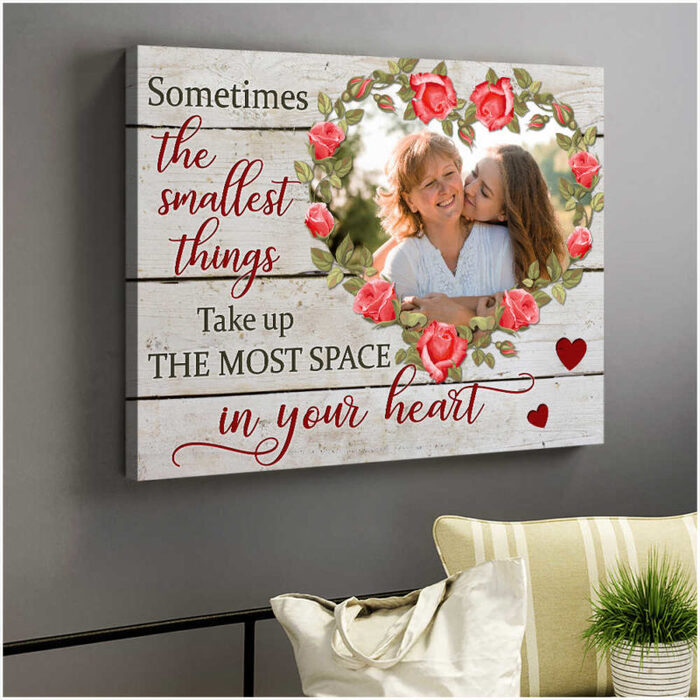 If you want to send your mother-in-law a love message, use sincere quotations. This personalized wedding present about thank you is perfect for your in-laws. It's home decor with a personal touch, including a personalized photo and writing.
29. Comfy Wedding Robe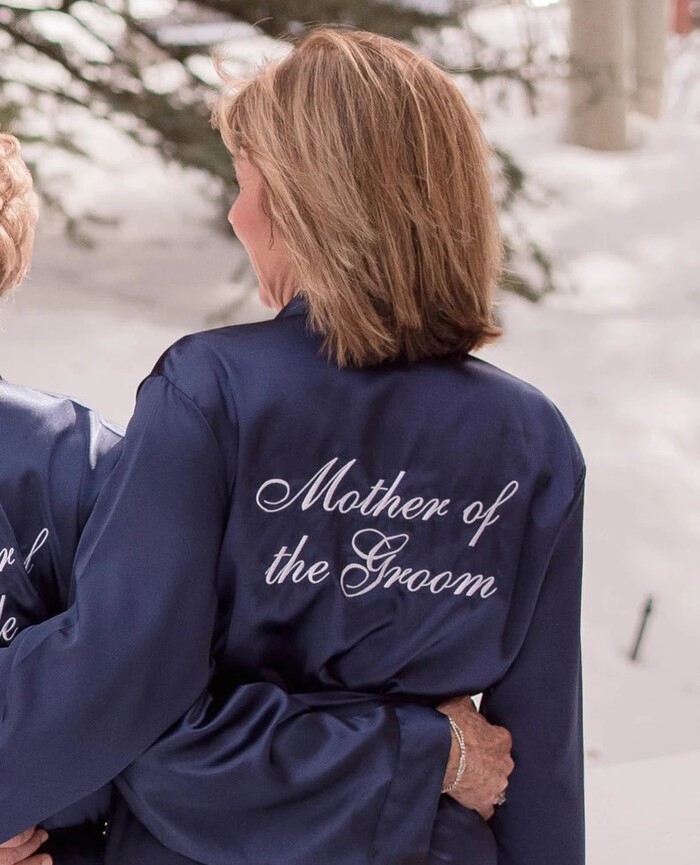 As she helps you get ready for one of the most momentous days of your life, your mother can don this elegant robe. It's also a wonderful way to include Mom in the festivities on the morning of the event.
30. Planter Pots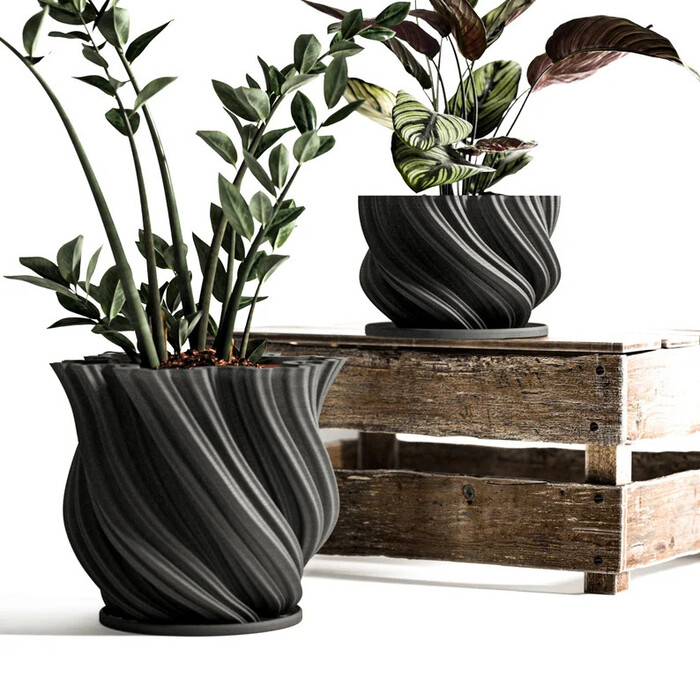 Is gardening interesting for your mom? With a charming plant pot, you can assist her in cultivating her green thumb. makes it easier than ever to grow her favorite plants: It is self-watering and self-fertilizing.
31. Mini Massage Tool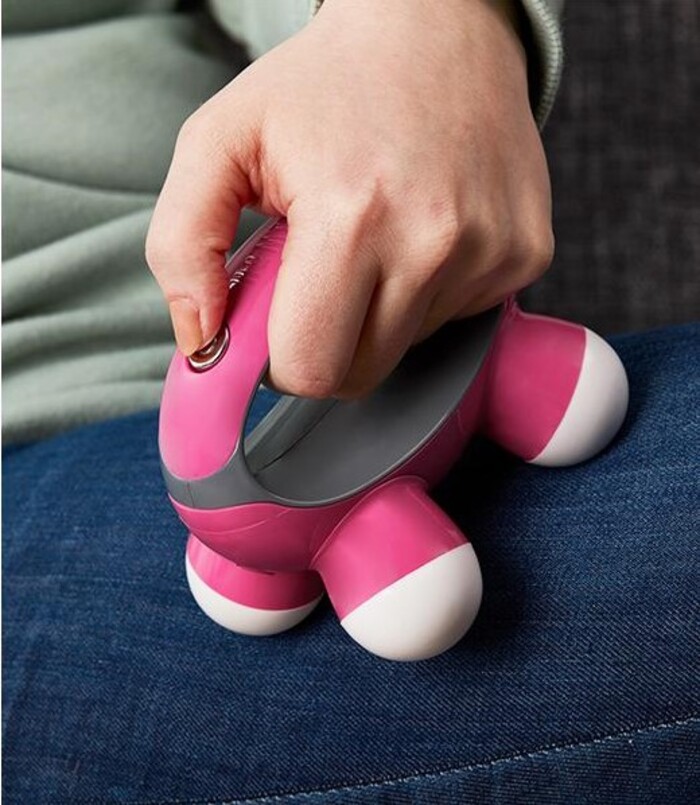 With the massage tool, effective relief for sore and tight muscles can be achieved at home. For those who regularly engage in physical activity, a massage tool maybe even more crucial. Sore muscles are no match for the effectiveness of this ingenious gadget.
32. Meaningful Sculpted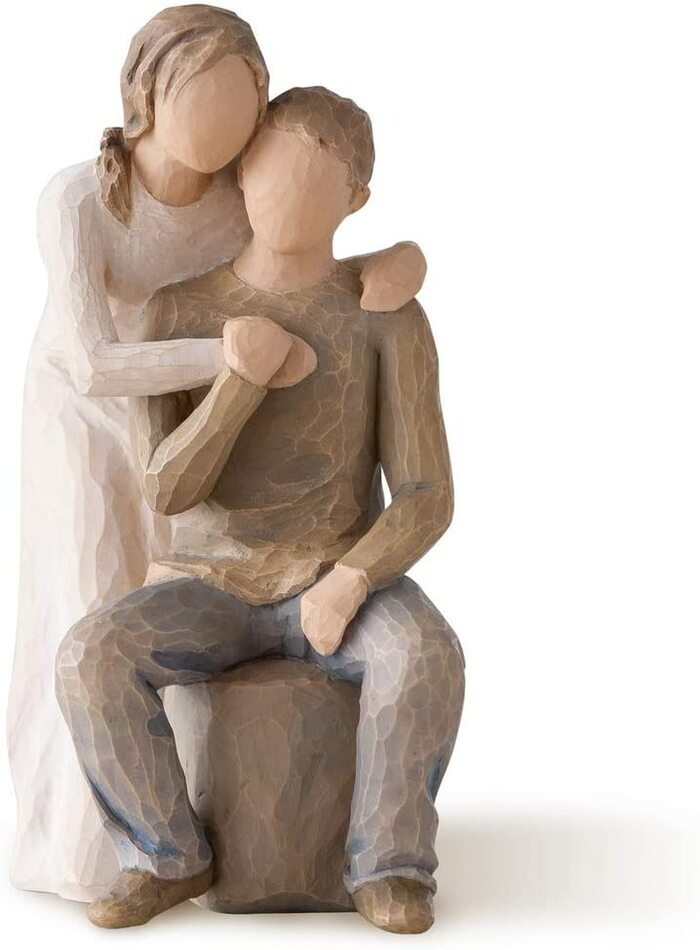 Sweet sentiments can be expressed in the form of this hand-carved and hand-painted figurine. It symbolizes the special relationship between a mother and her son.
33. Serving Board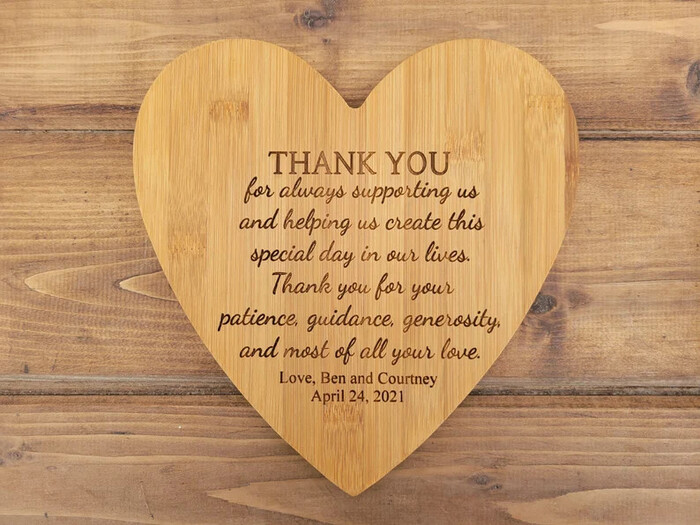 For the foodie mom in your life, a personalized wooden serving board is a thoughtful gift that she will appreciate for many years to come. Consider giving it as part of a foodie gift along with fine cheeses and crackers, too.
>>> Read more: 35 Perfect Last Minute Wedding Gift Ideas Will Warm Their Hearts
34. Chocolate Gift Box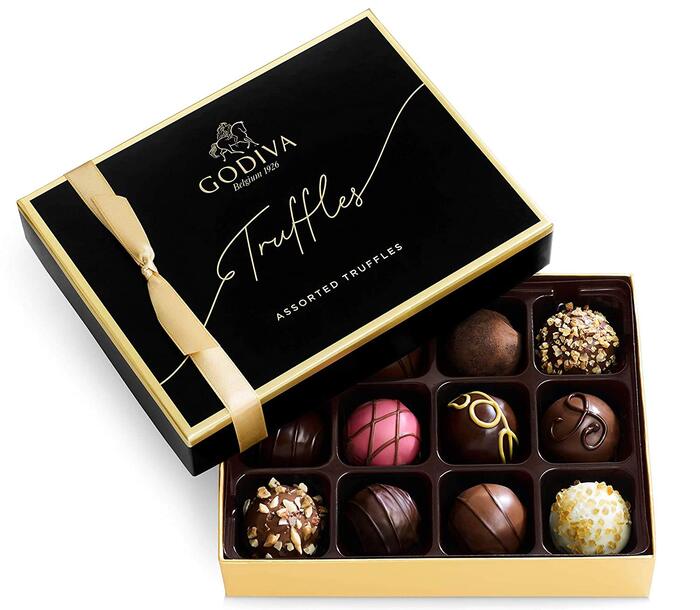 As an awesome wedding gift for your chocolate-obsessed mom, you can't go wrong with a box of gourmet chocolates.
35. Adorable Canvas Art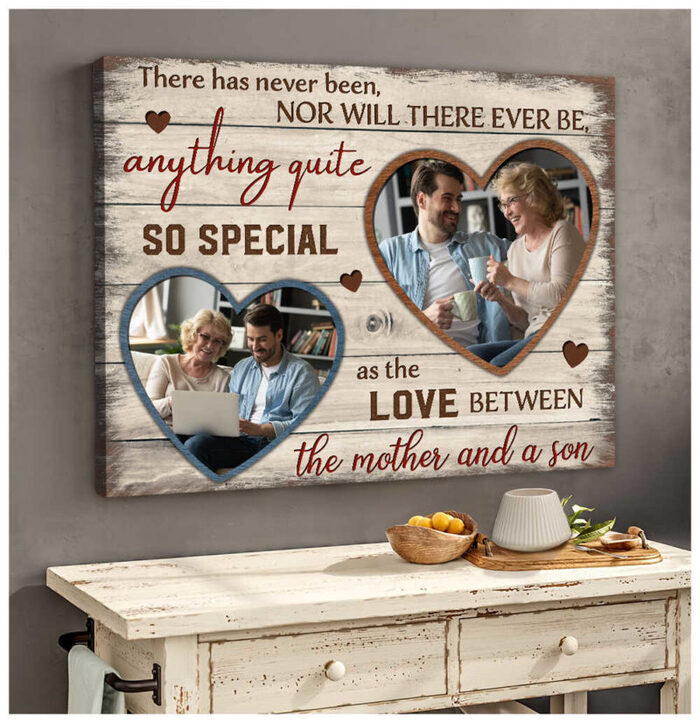 This personalized canvas print is the epitome of sentimental wedding gifts for mother of the groom. You can include a beautiful photo along with your wedding date and a sweet message, so we're guessing there will be a few happy tears shed when this is unwrapped!
36. Silk Wedding Scarf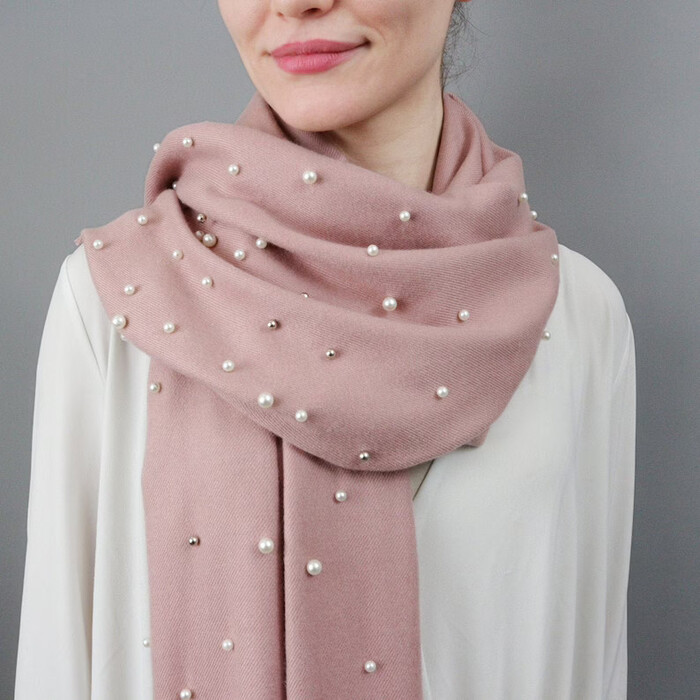 A silk-blend scarf with a mother-of-the-groom print and shimmering threads. One of the three colors—ice blue, dusty peach, and caramel—will surely go well with her ensemble!
37. Tea Hamper Basket
Is there anyone who wouldn't be delighted by this sumptuous afternoon tea package? Not! Cakes, cookies, toffee waffles, and other sweets are all available for your mother and a friend to enjoy after the wedding.
38. Thanks Note Book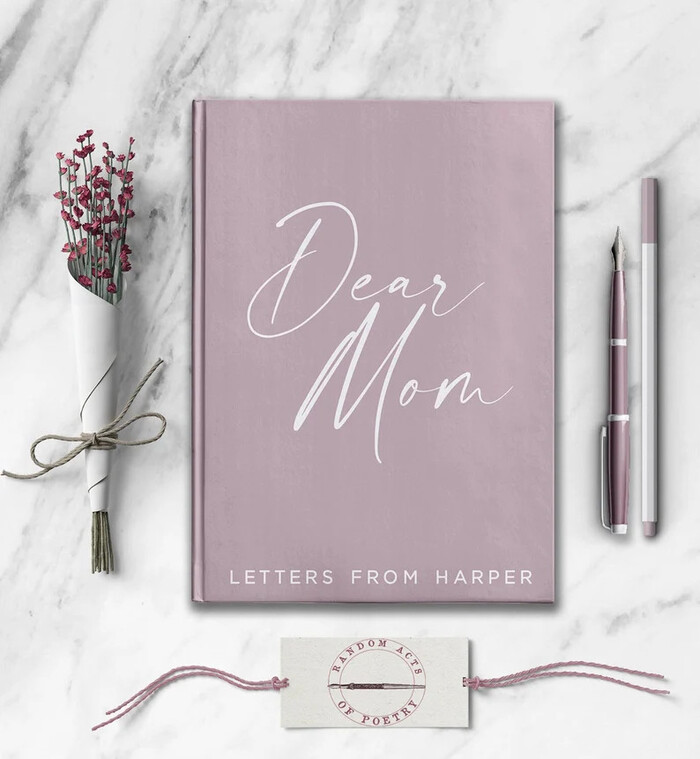 Notebooks for thank you notes are included in a wooden keepsake box. On your wedding day, give them to your mother as sentimental wedding gifts for mother of the groom and write a thank you note to make it extra special.
39. Ceramic Teapot Set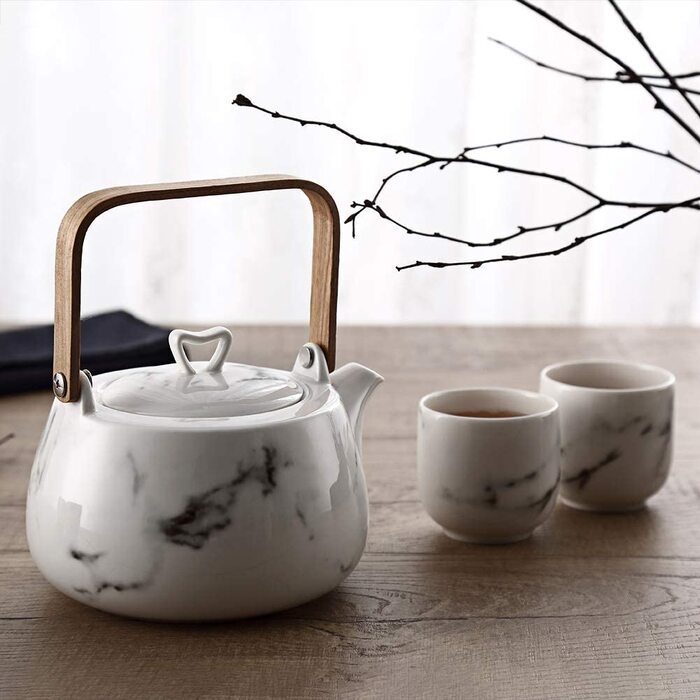 Your mother would be delighted to receive this teapot set if she enjoys serving tea. To keep with the theme, it is exquisitely crafted and painted in oriental bamboo designs. Her new favorite tea set allows her to make her favorite cup of tea whenever she wants.
40. To My Mom Canvas Print
Give your mother something she'll treasure for a long time. This personalized photo plaque comes with a quote that perfectly expresses your admiration for your mother. You can personalize it with a picture, a new name, and the date of your wedding.
41. Massage Pillow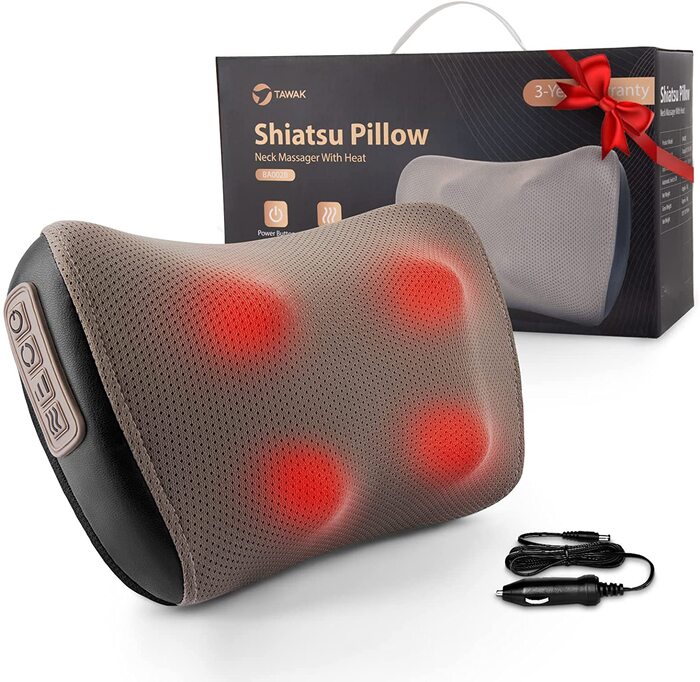 A massage pillow is a great gift for a woman who could use a little extra relaxation. You can bet that she will appreciate the pillow's ability to soothe her muscles after a long day of work.
42. Air Fry Oven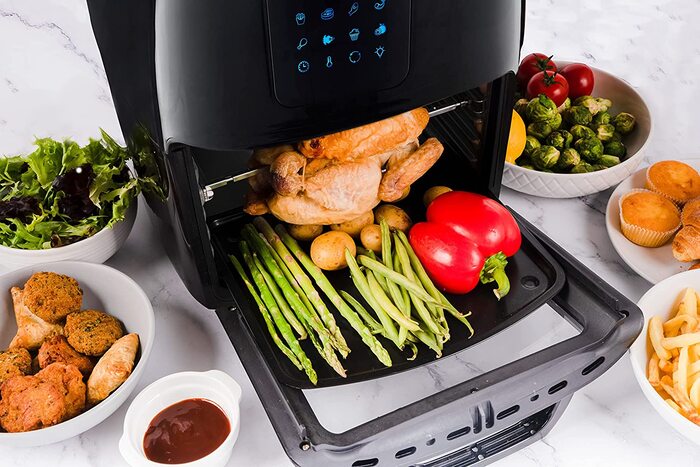 This cast-iron fry oven is one of the best wedding gifts for mother of the groom. Because of its elegant deep red color, you can use it from the stove to the dinner table. With this addition, her time in the kitchen will be a lot more enjoyable!
43. Love Letter Blanket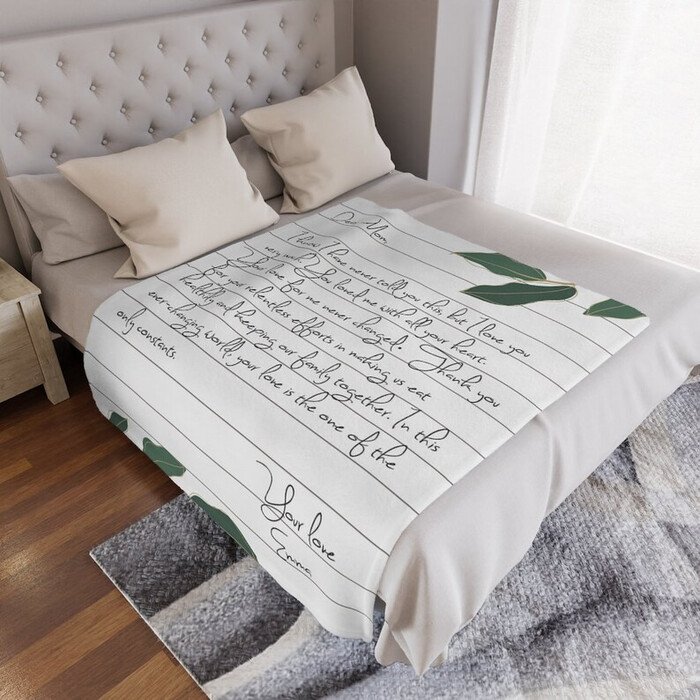 Does your mother or the mother of the groom-to-be like to curl up on the couch with a good book or her favorite Netflix show? Make a special blanket for her and include a note from you on it. You have complete control over the dimensions and material of wedding gifts for mother of the groom. Her heartfelt message of love will be with her every time she curls up on the couch.
44. Yoga Gift Set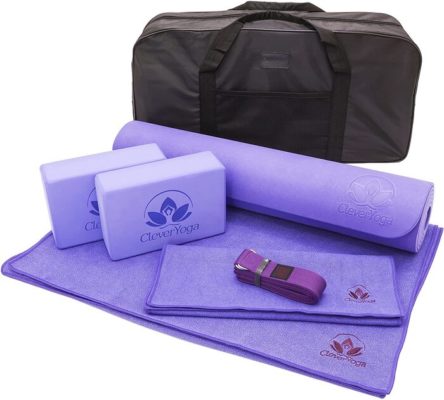 With this package, you may help your mother get started on her yoga journey. They will give your mom a renewed sense of purpose in her daily yoga practice.
45. Gardening Tools Tote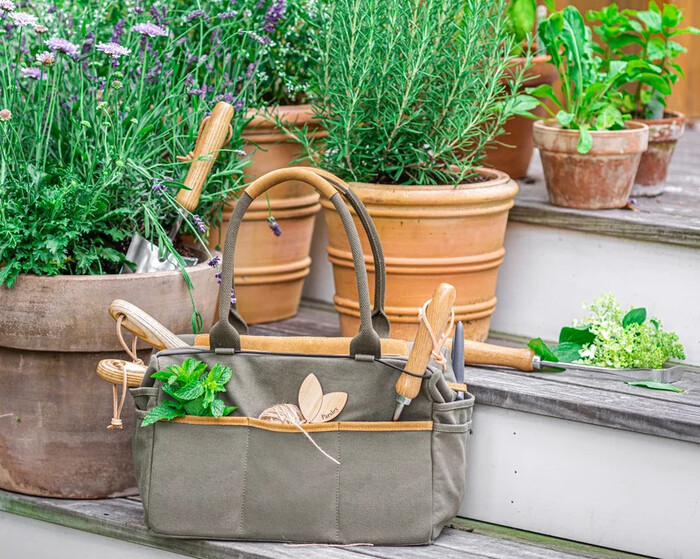 In keeping with the aesthetic of her garden, this set of gardening tools features a unique geometric pattern. With three stainless-steel hand tools and room for more, it's a complete package.
46. Water Maker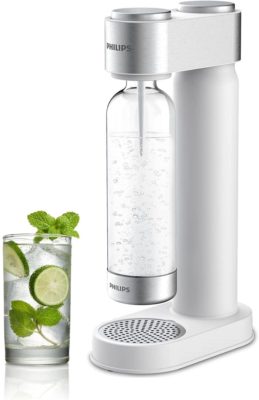 Is your mother drinking seltzer now? Make some carbonated water for her with this handy gadget in the kitchen! And, of course, there's this stylish glass water bottle included.
Read more:
Wedding gifts for mother of the groom will show her that you are concerned about her and her son. On the eve of your nuptials, be sure to express your gratitude to this kind woman. Check out Oh Canvas's top wedding gift selection. Adorable pieces that can be personalized with images, names, quotes, and more will take your breath away.