For long-distance relationships, it's normal to want to offer your lover something more significant, and the best gift for long-distance boyfriend is one that will help him forget how distant you are from one another. Oh Canvas's gift list below includes everything, from mobile app-controlled items to small mementos, that will make him feel loved and special. Despite the distance, these great gift ideas will bring you closer. Browse the list and get ready to warm him up on his birthday, Valentine's Day, or Christmas.
Personalized long-distance relationship gifts
1. Open When Letters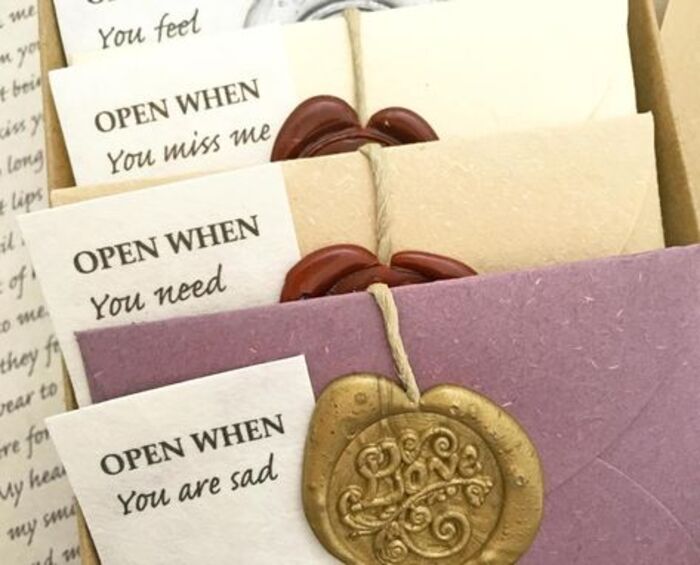 Some long distance gifts for him may be easier to come by than you think. Opening a letter when you need a pep talk is one option to reinforce the bond between you and your partner. Fill these love letters with encouraging words so that you're able to keep the romance alive while he's living miles away.
2. Bottle Capsule Love Letters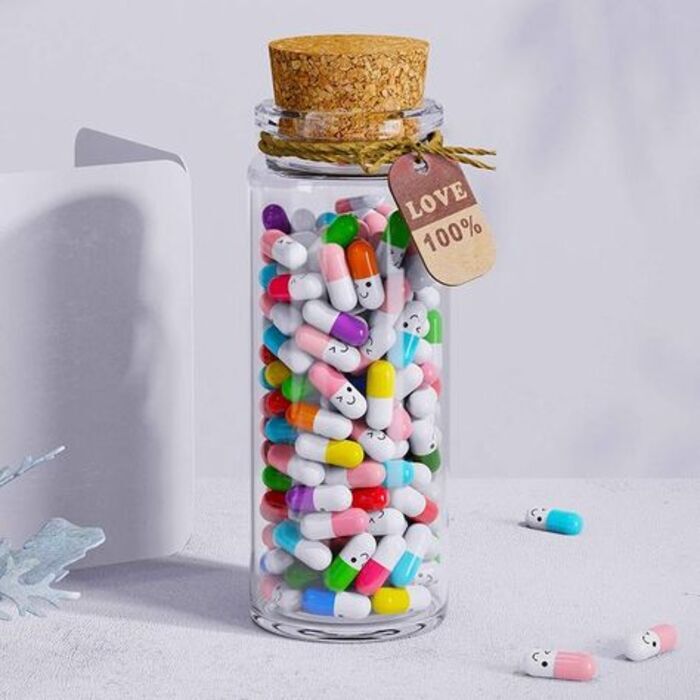 Is this a text message? Think of it as a way to get a personalized message to the masses. Is there anything you'd like to say to your lover? Every meal, every day, write a secret love note to heal his shattered heart. Small but powerful, this cute gift for your boyfriend is a surefire remedy!
Oh Canvas Tip

Include meaningful quotes from music, novels, and movies that you and him both enjoy. Don't drag it out. Because of the limited space in a love capsule, keep your message brief; otherwise, the lucky receiver may not be able to make out the words.
3. Coordinates Personalized Bracelet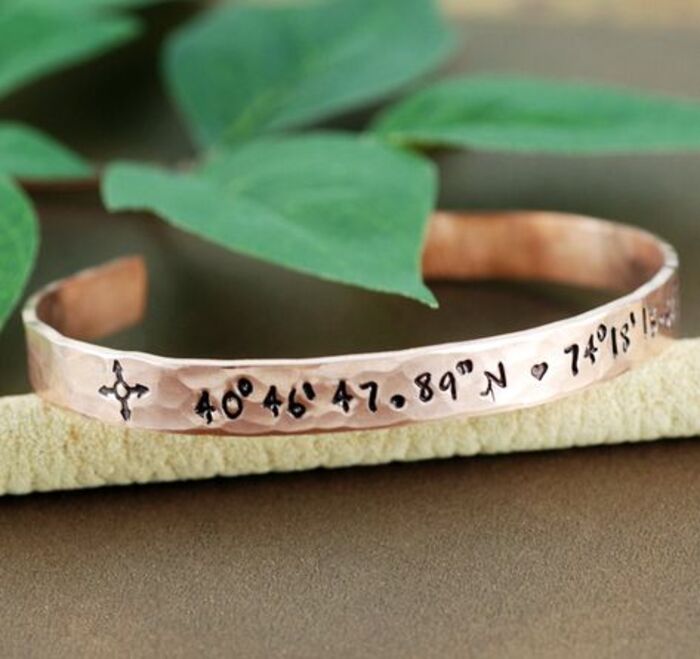 The outside of the cuff partner's bracelet is imprinted with your latitude and longitude coordinates, making it an ideal gift for long-distance boyfriend. It's possible to add your own sweet message to the interior side. He'll love wearing it while also thinking about you all day.
4. Photo Canvas Prints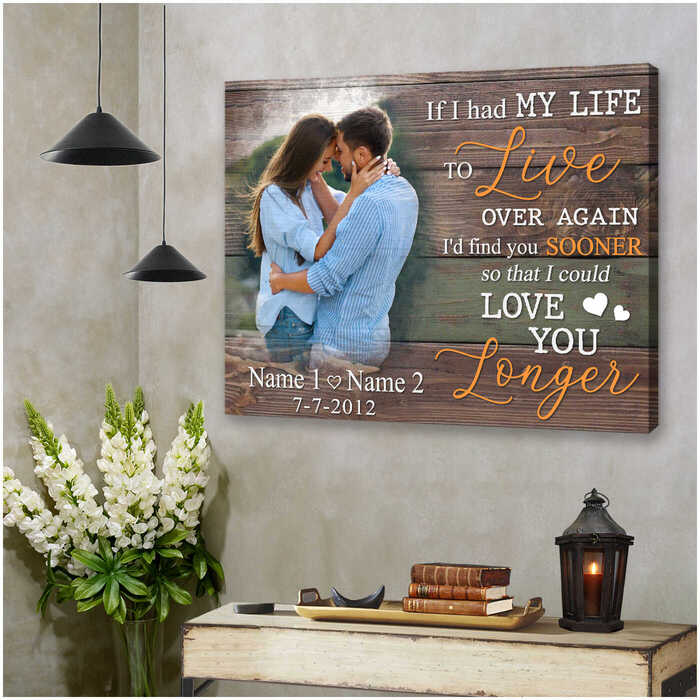 Nothing can beat a photo canvas print in showing your love and care to your long-distance partner. You can customize it with your first date, your name, and a special message for him. It's rustic and nostalgic enough to cover his living space with warmth and romance.
5. Fingerprints Cufflinks
It's a little time-consuming, but it's well worth it. Simply purchase a kit and use the provided clay to imprint your fingerprints. You'll get a pair of metal cufflinks with your fingerprint imprinted on them when you return the kit to the creators.
6. "I love you more" Keychain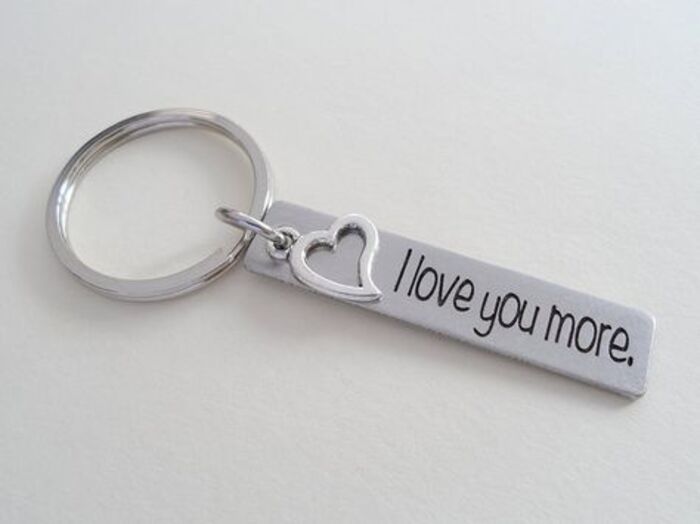 If you're looking for perfect long-distance relationship gifts, this is it. Small but adorable, this "I love you more" keychain is a simple token of your affection that may serve as a persistent reminder of your devotion wherever they go. Adding a name or a significant occasion to the keychain makes it much more meaningful.
7. "The Night Our Story Begins" Artwork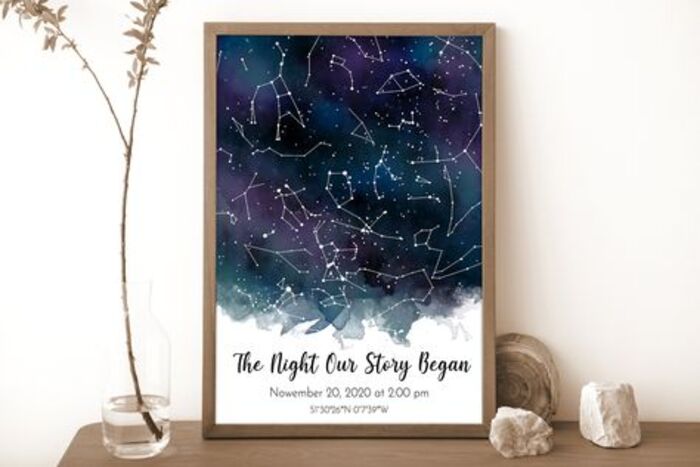 The night you first met, the stars in the sky will be depicted in a unique digital artwork. This "The night sky our story begins" artwork is an excellent present for those who want to recall all the special moments when they first met their soul mate. This piece of art is truly one-of-a-kind since it can be customised with the couple's names and anniversary date.
8. Love Box Messenger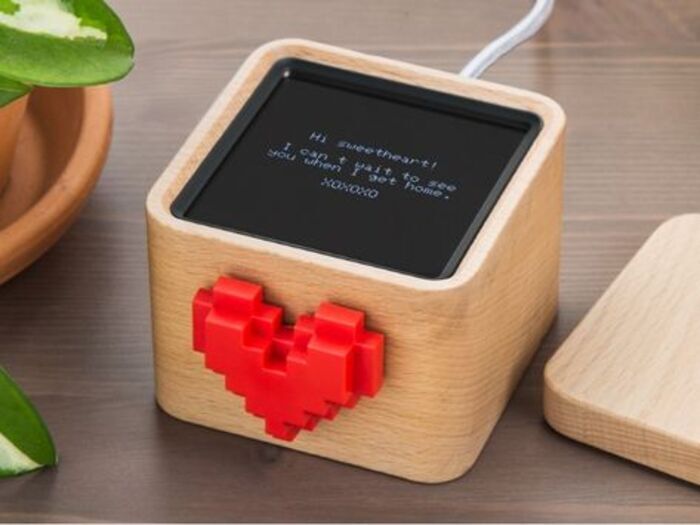 With this modern spin on the classic love note, you can send emotional love notes to loved ones at any time and from any location. When you send your own long distance messages via the app, the heart-shaped beechwood box spins to notify your recipient. As a response, they can send a shower of digital hearts back to their sender's screen by spinning the heart. For long-distance love, this is a wonderful gift for your boyfriend.
9. Customized Mixtape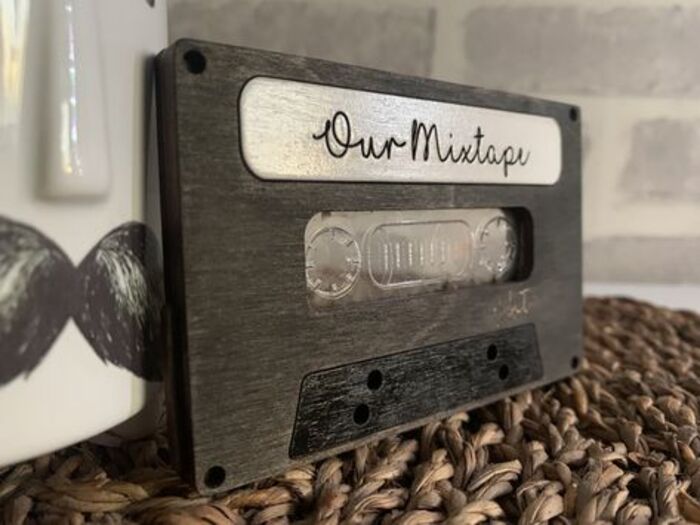 There is no cassette player for this modern wooden mixtape but it is a nice alternative to the plastic '90s version. Your finished item will include a QR code that points to a playlist you make on your preferred music platform, and the URL to that playlist can be entered into the personalization section during checkout. Wow, that's amazing!
10. Personalized Song Artwork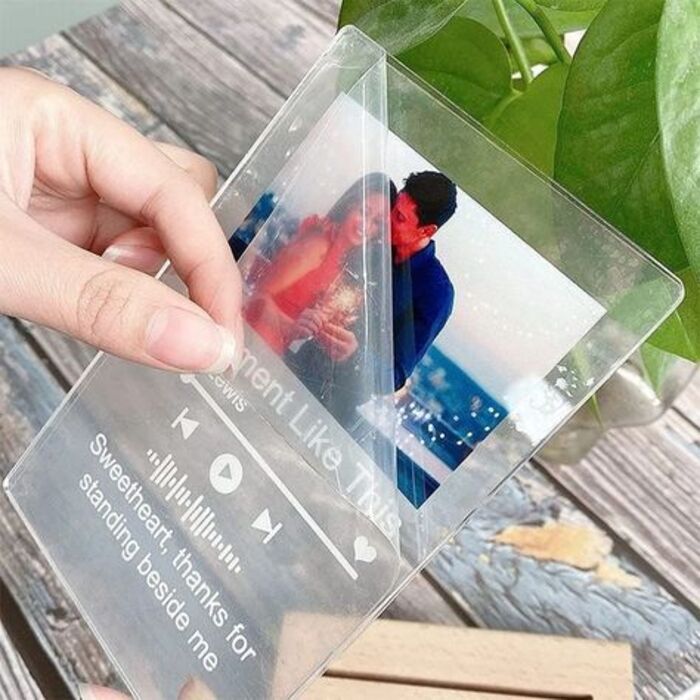 In search of adorable ideas for long distance relationship? Custom-made acrylic plaques are the perfect way to commemorate a song you and your significant other have a special connection to. To make it even more personal, you might include a photo of your favorite moments.
11. Romantic Canvas Keepsake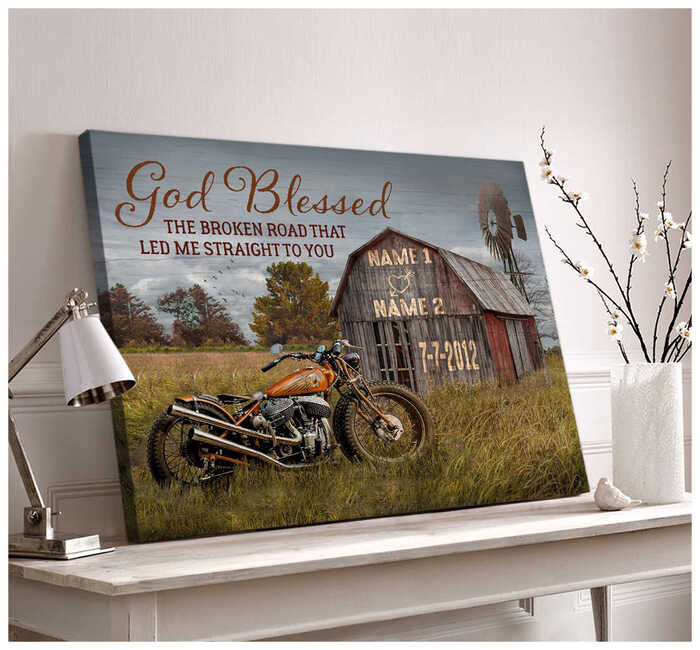 Preserve the most beautiful memories between you and your partner via this romantic canvas artwork. By personalizing the print with the names of both of you and a significant day, you're bound to bring a warm ambiance to his room while you're not around.
>>> Read more: 35 Best Romantic Homemade Gift Ideas For Boyfriend In 2022
Cute gift ideas for long-distance couples to use together
12. Long-distance Bond Touch Bracelets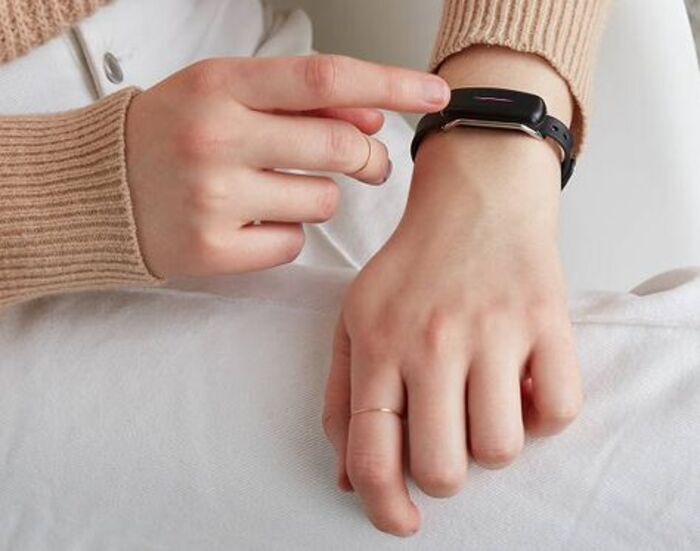 These are lovely touch bracelets for you and your lover. Everywhere on the earth, he can sense your touch. Your partner's touch is replicated by the natural vibration of the earth. It will light up in the color of your choice whenever you touch them.
13. Kissing Cups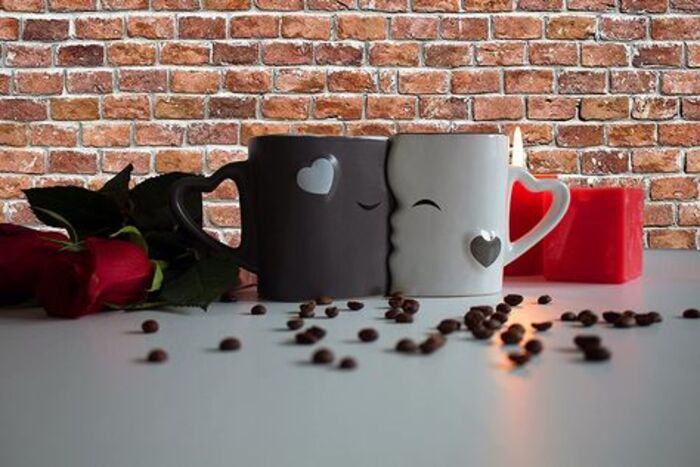 These porcelain mugs are great surprises for long-distance boyfriend that show you're part of a team. Each of the two mugs in the set has a pleasant face on it while the handles of the mugs make a heart shape. Let your lover know how much he means to you by using these cups the next time you're sipping hot cocoa or tea with him.
14. Morse Code Couples Bracelet
You and your loved ones' names can be spelled out in Morse code on this bracelet, which comes in any color you like. In a way that focuses more on the relationship and less on the fact that you're in a relationship, it's a discreet way to be reminded of your spouse throughout the day.
15. Touch Lamps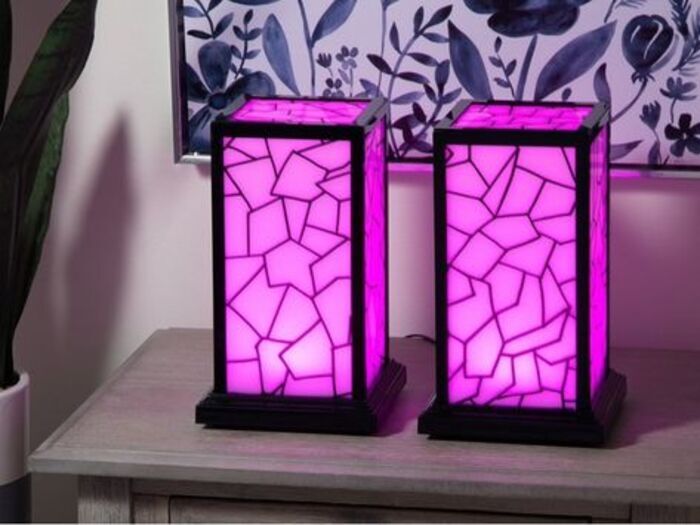 When you're far apart, these long distance lamps can help bring you closer together. It works like this: When one person touches their lamp, the other person's lamp lights up. To say, "I'm thinking about you," in a small way. Some models even enable you to regulate the degree of brightness by repeatedly pressing the lamp. They are a wonderful present for anyone who appreciates contemporary design and technology.
16. Sill Hoya Heart Plant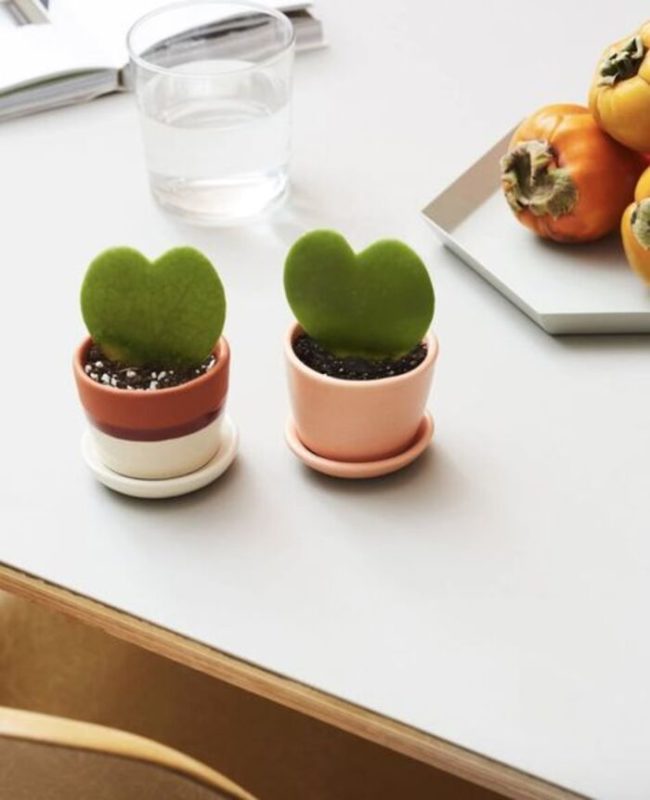 On the hunt for the best gift for long-distance boyfriend? This heart-shaped succulent is a beautiful symbol of your relationship. It's also simple to take care of, which is a plus if they're planting newbies. Just keep it in broad sunlight and water it every few weeks.
17. Long-Distance State Coffee Mug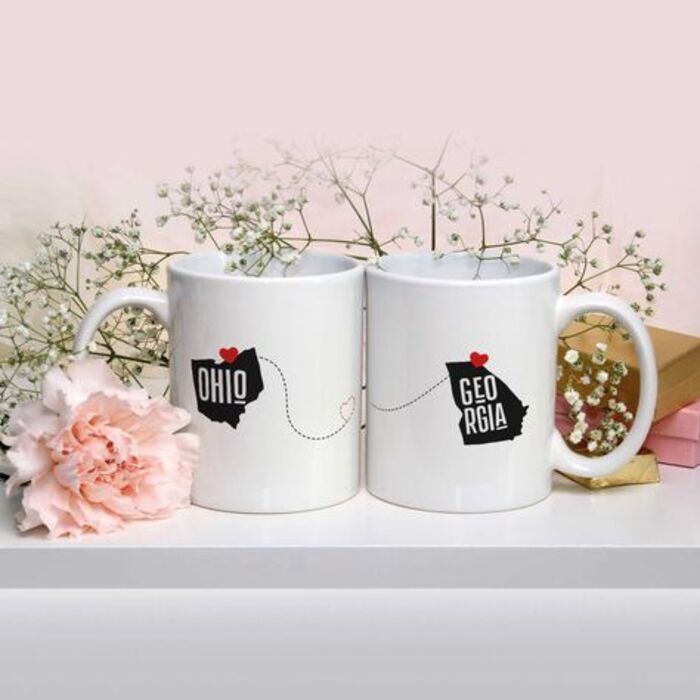 A morning coffee date with your soul mate is one of the things you miss most about not living close by. Each mug is adorned with a love map depicting the states in which you and your partner reside. The two maps are linked by dotted lines and a heart.
18. Airbnb Gift Card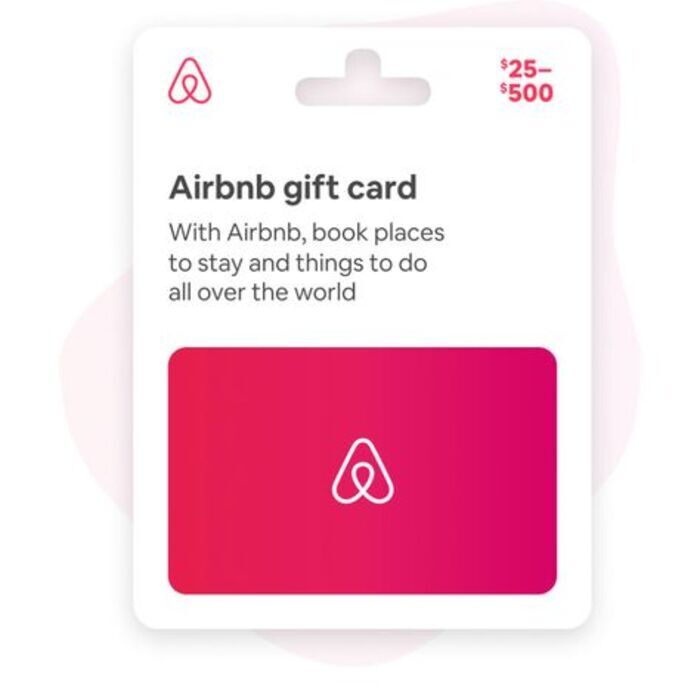 Are you and your significant other seeking a romantic getaway? Make sure he knows that you've taken care of his lodging needs by gifting them an Airbnb gift card—and he may choose the location! As a bonus, your partner will know that you're prioritizing making time for them by planning a trip together.
19. Snack Subscription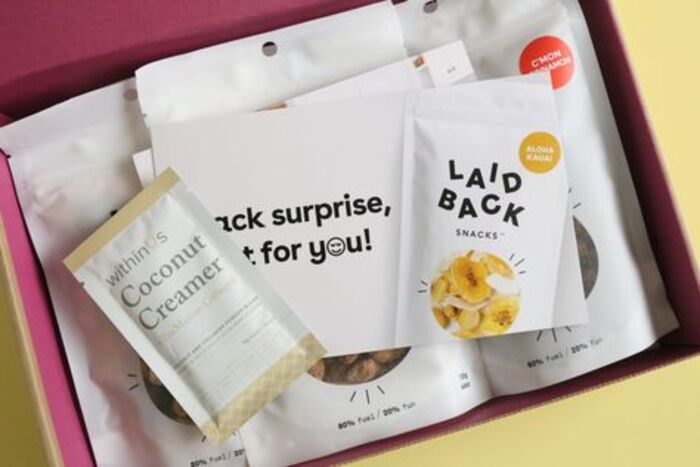 As far as I can tell, no one dislikes eating. Snacks from all across the world are included in this subscription snack service, making it one of the best surprises for long-distance boyfriend. You'll be in his thoughts every time he tucks into a piece of food from a foreign culture or cuisine!
20. Scratch-off Films Poster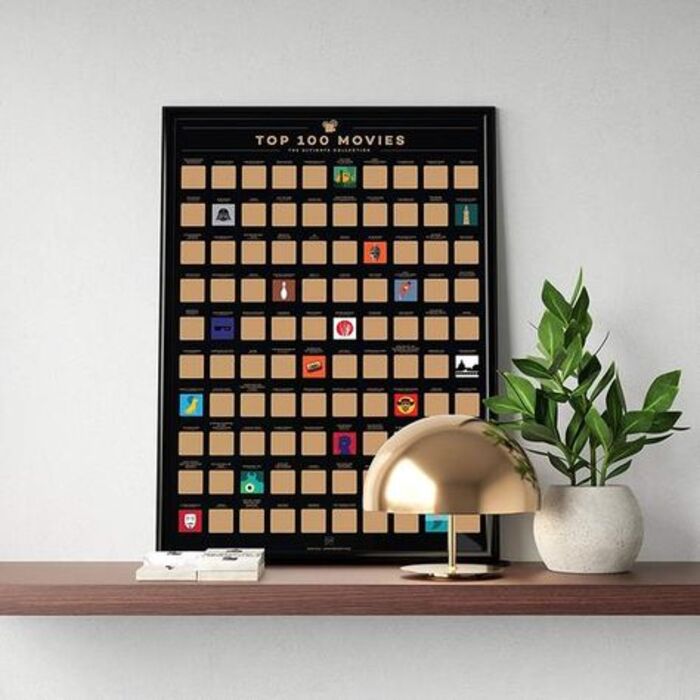 One for you, the other for your loved ones. If you want to spice up your video chat for virtual date nights, watch the 100 greatest movies of all time and scratch them off as you see them. If nothing else, it's a fun way to spice up long-distance conversations while also broadening your worldview.
21. Puzzle Piece Keychains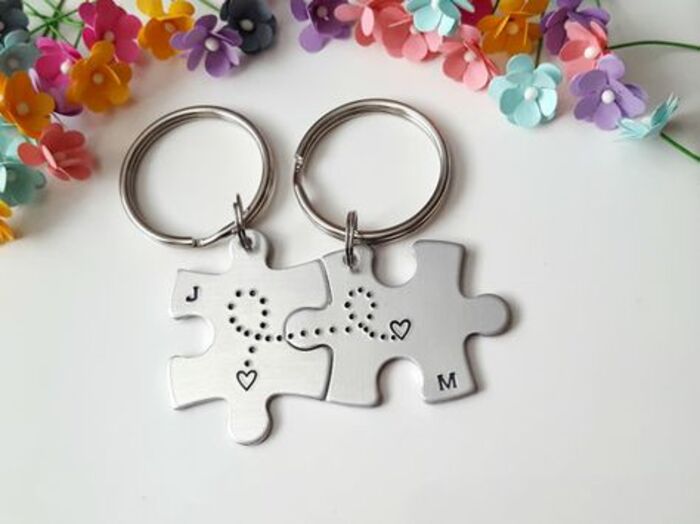 A set of keys is one of the most common items we carry with us at all times (apart from our smartphones). Metal or acrylic, two of the most common materials used, ensure its longevity and portability, while allowing you a wide range of personalization options in terms of color, pattern, and engraving. Each link in this keychain may be presented to a different person or a couple as a reminder of the love and togetherness shared between them.
>>> Read more: 31 Funny Gifts For Boyfriend That Make Him Happy All Day
Unique and practical gift for long-distance boyfriend
22. Touching Throw Pillow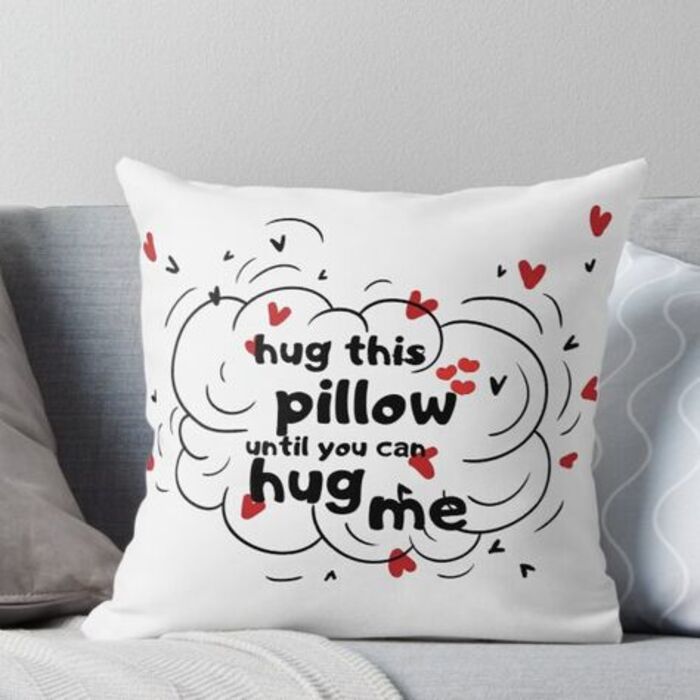 There's nothing worse than being absent from your loved one, but at least this pillowcase can help convey the appropriate message! A emotional throw pillow is a decorative pillow with a profound statement or design created to make the recipient feel happy and warm within. It's the perfect way to show someone you care while also giving them something unique to display in their home or bedroom. It's also a terrific idea for long distance gifts for him.
23. Weighted Blanket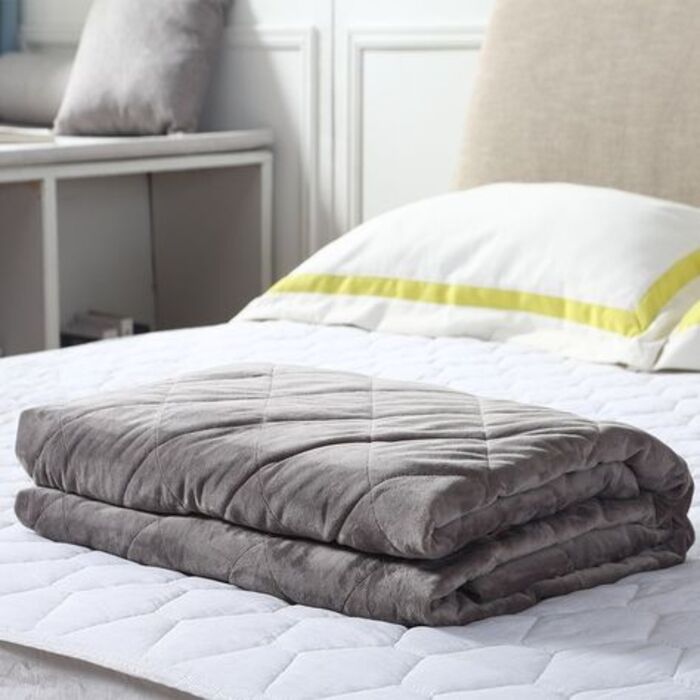 Are you looking for practical long-distance relationship gifts that show how much you care? With a weighted blanket, you may mimic the experience of being held or cuddled, allowing you to fall asleep much more quickly and stay asleep longer. A high-quality blanket will provide greater temperature regulation and conform to the shape of your body as you sleep.
24. Digital Picture Frame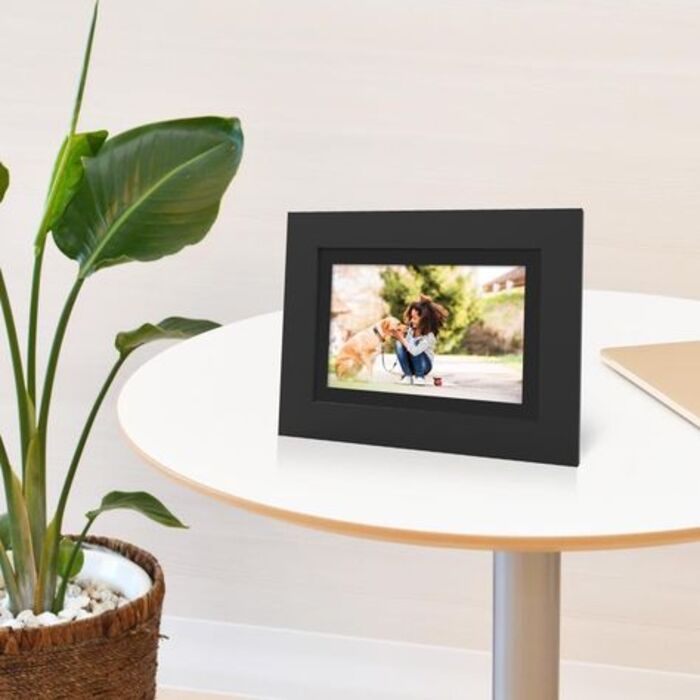 Is sharing images one of your favorite pastimes? This photo frame gives you control over your images and the ability to share them wherever you desire. Send this frame as a present to a loved one and easily email pictures to be shown right away from anywhere in the world and at any time of day or night.
25. "I miss your face" Candle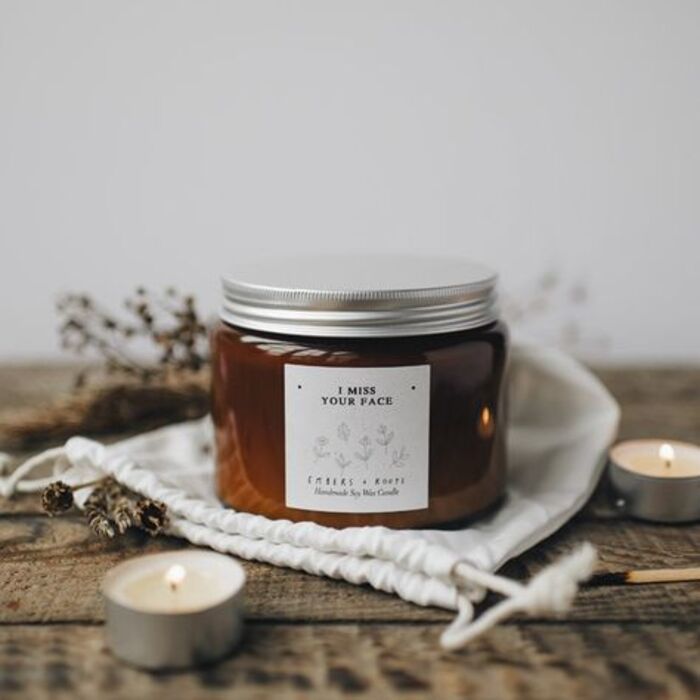 In these hectic times, it's not always possible to see your best friend or a loved one face to face. This adorable "I Miss Your Face" candle is the perfect way to express how much you're missing them. Add a personal touch to the lid by etching your own inscription.
26. Pet Canvas Prints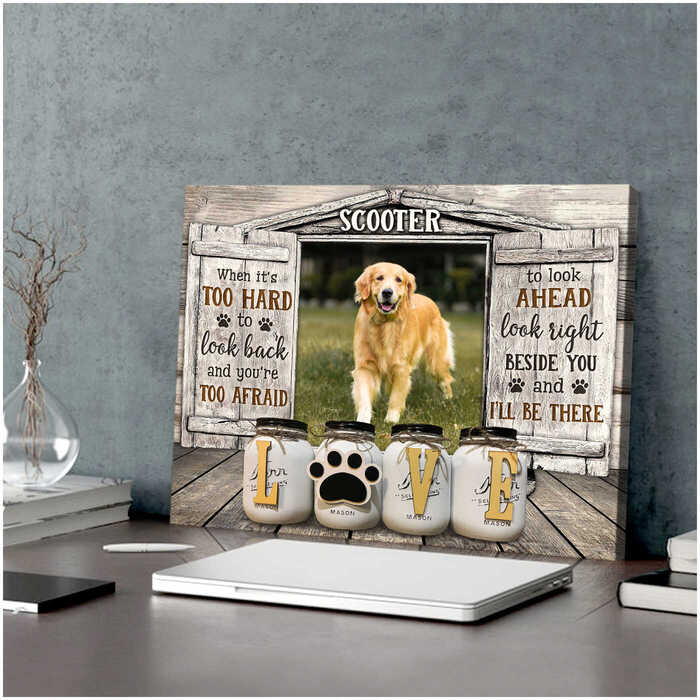 If both of you have raised a puppy and now he's living far away, get him this pet photo canvas so that he can see that little friend every day. This print is sure to earn itself a place of honor in his room. Such the best gifts for long-distance boyfriend for all special occasions will never go unnoticed!
27. Phone Holder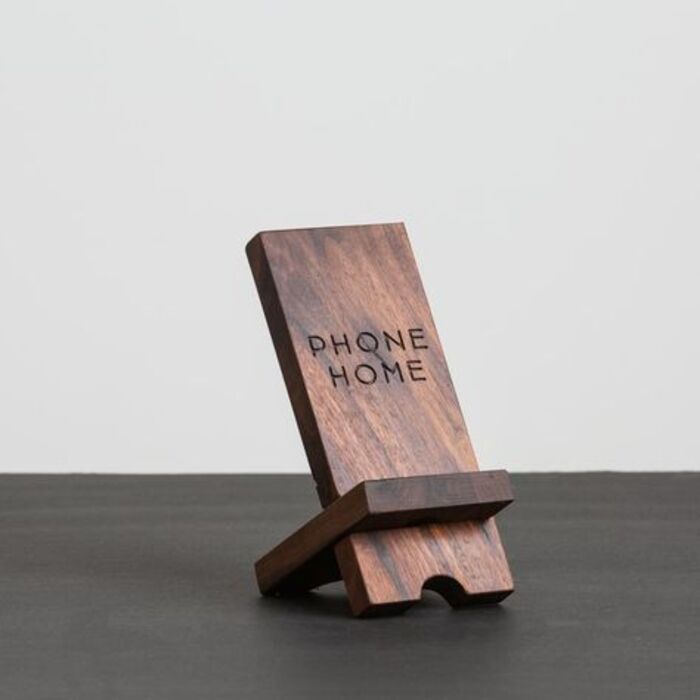 This phone stand makes it much easier to have a video chat with your date. It allows you to receive video calls, watch movies, and listen to music without having to handle your smartphone. When recharging the battery, use the cable management on the rear to keep your cables organized.
28. Duffle Bags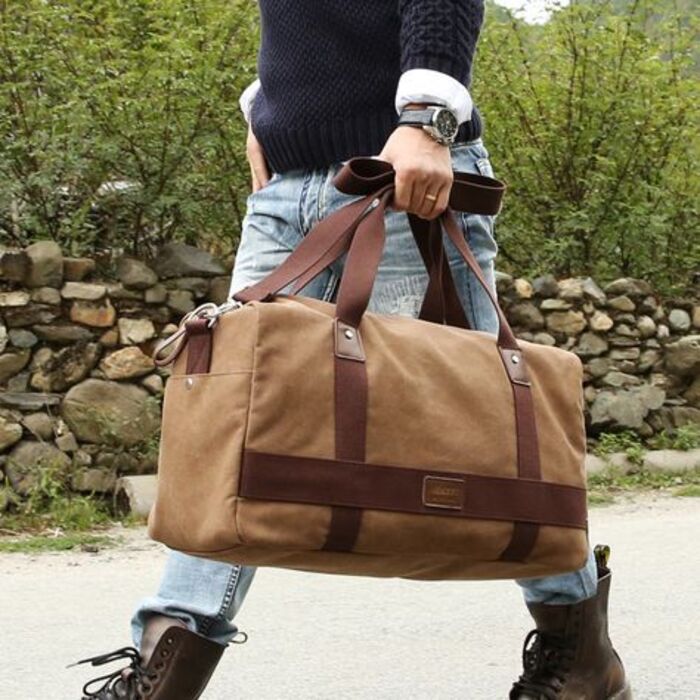 The duffle bag is a practical gift for long-distance boyfriend that he'll actually use. It features a shoe compartment on one side to keep your shoes distinct from the rest of your belongings. The duffel also includes a toiletries bag, which is convenient for those who enjoy traveling. When you're on the road, you don't have to worry about your toiletries becoming strewn all over the place.
29. Meal Kit Subscription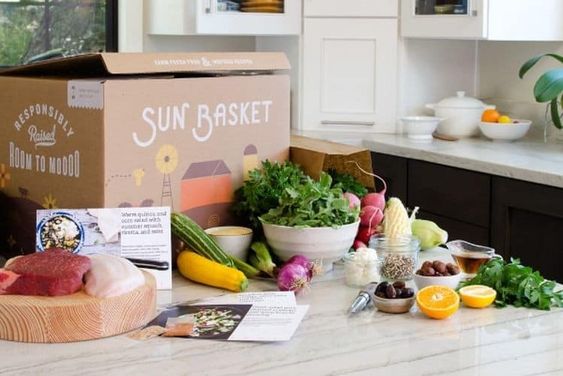 In addition to providing your significant other with nutritious meals to cook at home, a meal kit service will remind them of prior dinners you had together. Then, give them a gift card in the amount of your choice, and let them build their own plan from that point onward. When you are unable to be with him, ensure that he enjoys all special moments with a great supper.
30. Brooklinen Robe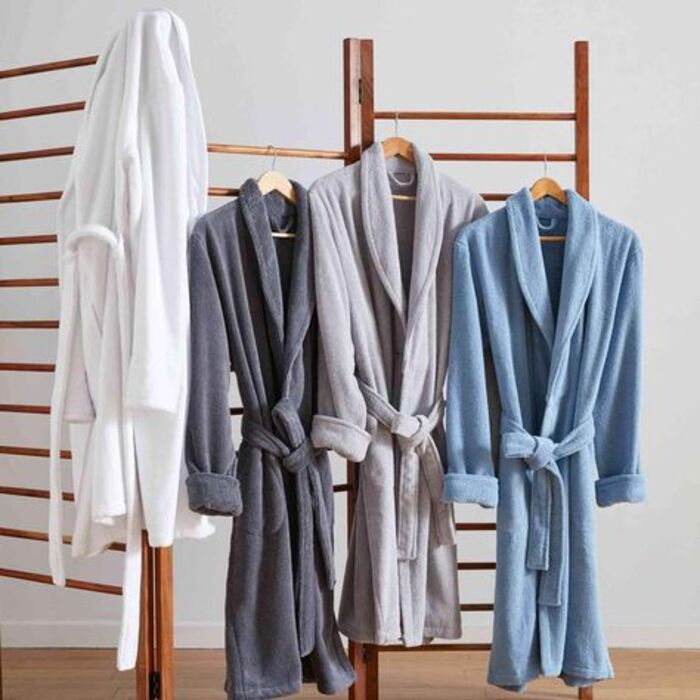 To keep him warm on chilly mornings, and to remind him of your own loving embrace, this cozy bathrobe is the perfect gift. The Brooklinen robe is a sumptuously soft Turkish cotton bathrobe. It's great for lazing about the home or using as a bath towel because of how soft and absorbent it is.
31. Homesick Candle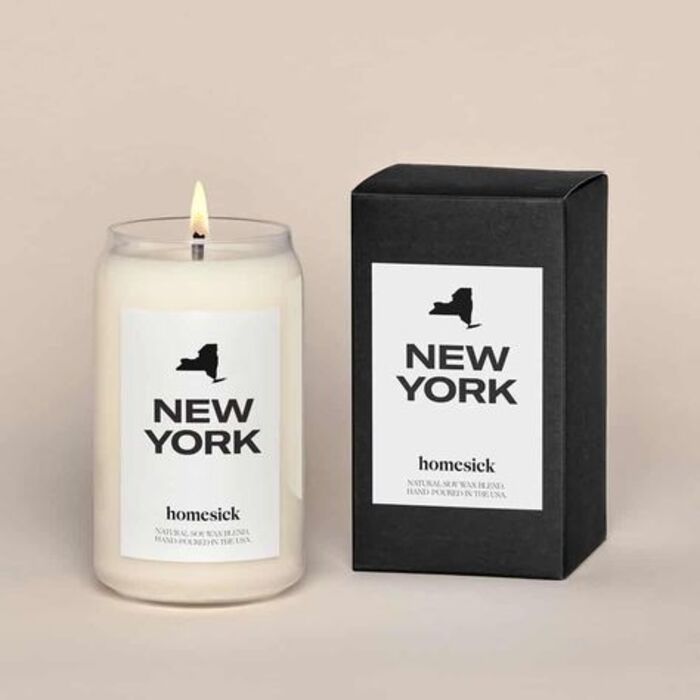 Comfort and nostalgia may be evoked via the sense of smell, and homesick candles aim to provide just that. Natural soy wax and a custom scent combination are used to handcraft each candle, which is named after a state, city, or personal memory. The candle can burn for up to 80 hours and comes in a modern glass container. It's the kind of thing that might cheer up someone who's homesick or help them remember a memorable time and location. This sentimental gift for long-distance boyfriend will be appreciated!
32. Noise Cancellation Headphones
Even though long-distance relationships are challenging, showing your spouse how much you care about them may be as simple as sending a nice gift. Having a decent pair of noise-canceling headphones is important when facetime and phone calls are the best way to communicate. They're also great for muting out the annoyances of commuting on the road.
33. Self-care Subscription Service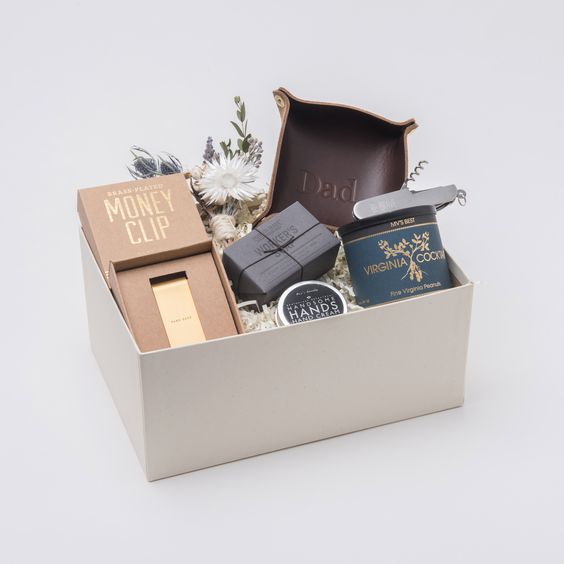 Finally, why not get your partner a subscription to a self-care service? We all need a little pampering from time to time in our long-distance relationships. Every month, he'll receive new self-care tools thanks to this subscription program.
Recommend reading:
You don't have to spend a lot of money on planes or train tickets to make your relationship stronger even if you live far apart. The time and effort you put into writing your love story will make it more precious than any other narrative of anywhere in the world.
For those who are in a long-distance relationship, gift-giving is an excellent method to show your special someone that you care. And if you're looking for the most impressive gift for long-distance boyfriend, Oh Canvas's collection has more sweet and romantic other ideas that are sure to come in handy.