It doesn't have to be a lavish 22nd anniversary gift to convey your love after so many years of marriage (though it certainly can be). That the recipient and their personality are taken into consideration is the most significant factor in the selection of a gift. The ideal present may be something meaningful and sentimental that will bring happy tears to their eye or something quirky and entertaining that will make them grin. Check out Oh Canvas's blog now!
What are the 22nd Anniversary Gifts Traditional and Modern?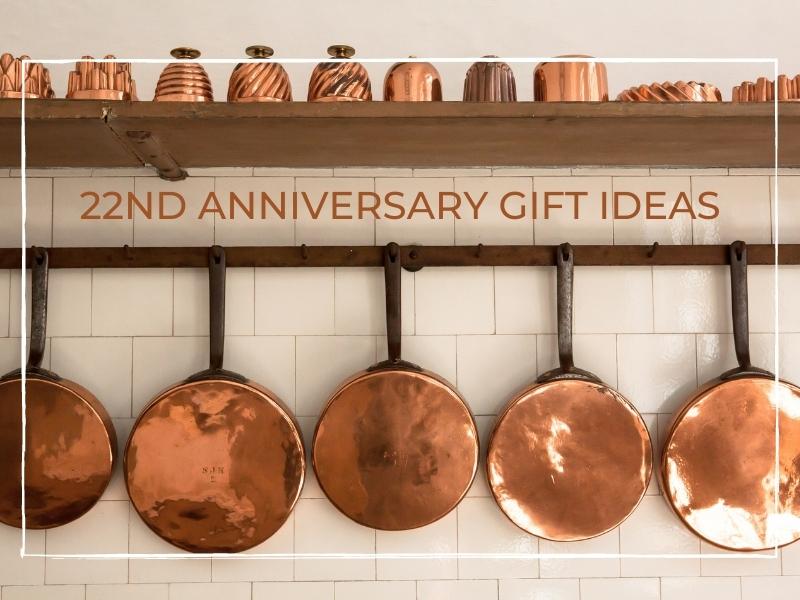 Copper is a common topic in both classic and contemporary anniversary wedding gifts. This stunning metal can be found in a wide range of products, including copper jewelry, home décor, home goods, and more, making it an excellent choice as a traditional and modern gift.
In contrast to other years, the 22nd year of marriage does not have a gemstone or flower connected with it. There is no need to have a certain theme in mind when you are looking for 22nd anniversary copper gifts for your spouse or a special someone in your life.
22nd Wedding Anniversary Gifts You'd Better Know Sooner
22nd Anniversary Gift for Husband
1. Custom Copper Cuff Bracelet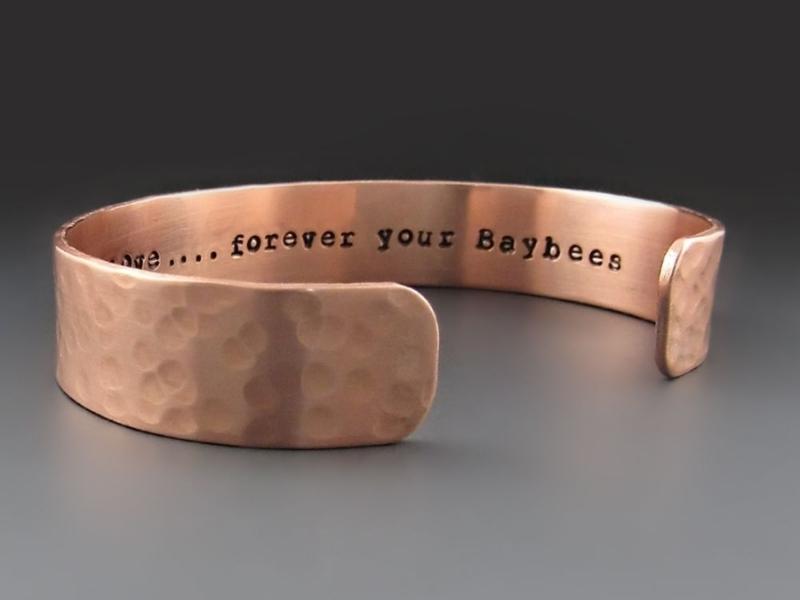 This personalized copper cuff is a thoughtful 22nd anniversary gift for husband and looks great with just about everything. One for each year you've been together as a happy pair.
2. Terrain Copper Mugs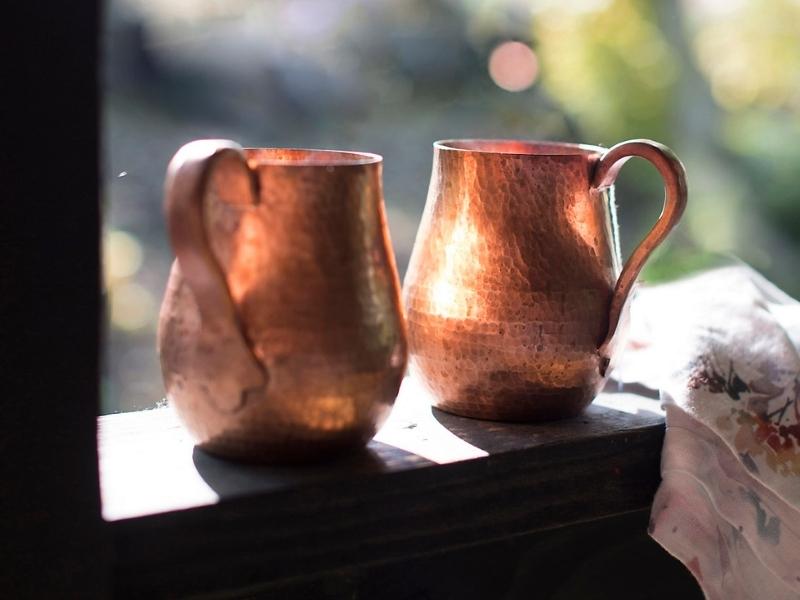 Simply stunning are these copper cups. To make Moscow mules or other cocktail concoctions, these tins are ready to go.
Oh Canvas tips

When you're done with your drink, just wash the copper mug with some warm soapy water and dry it right away. If you take 30 seconds to clean your mugs after use, they will stay clean and last longer.
3. Wine & Bottle Cufflinks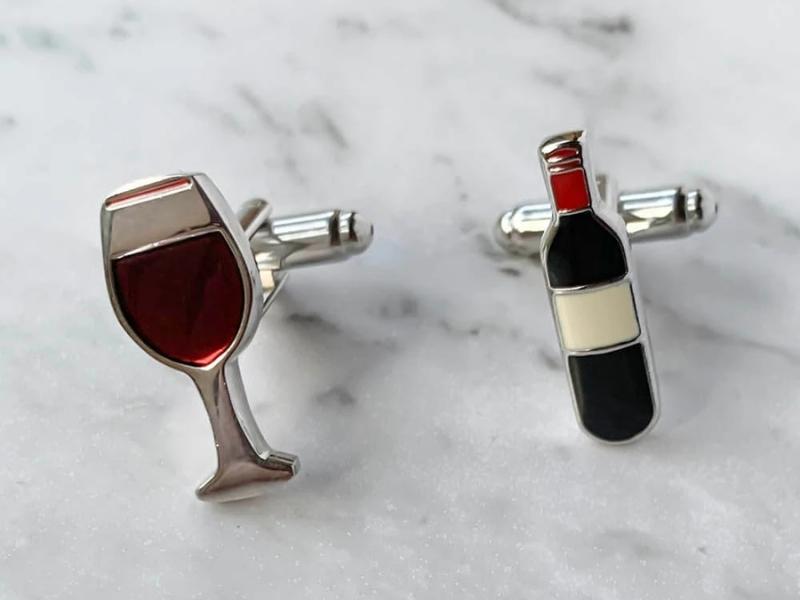 These cufflinks are a great way to celebrate your 22nd anniversary. The bottle of wine in the first illustration contrasts with the wine glass in the second. It's not likely to be in the collection of the cufflink connoisseur.
4. The best Gift Ideas Canvas Print For Couples
When it comes to anniversary gifts for him, you can't go wrong with a canvas print from Oh Canvas. Give your significant other this Hello – Will You – I Do Photo Upload Canvas Print as a unique anniversary present.
You'll also be reminded of these three key moments in your relationship when you see this personalized canvas: It doesn't matter whether it's your first, 10th, or 50th anniversary; this customized anniversary present will show your spouse how much you care about them.
5. Personalized Copper Calendar Key Chain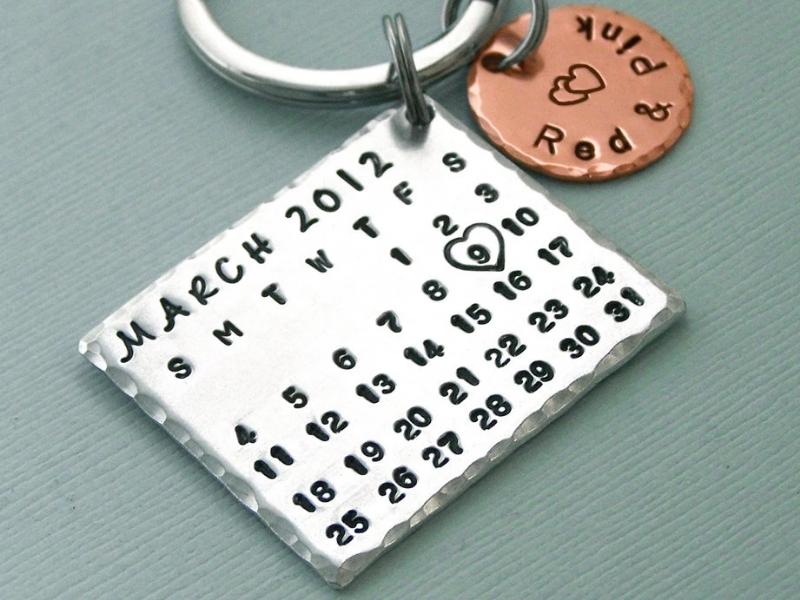 You may personalize this copper key chain as the 22 anniversary gift for husband with the date of your wedding. As a result of the hand-stamped design, your spouse will cherish having it with them at all times.
6. Copper Bar Tools Set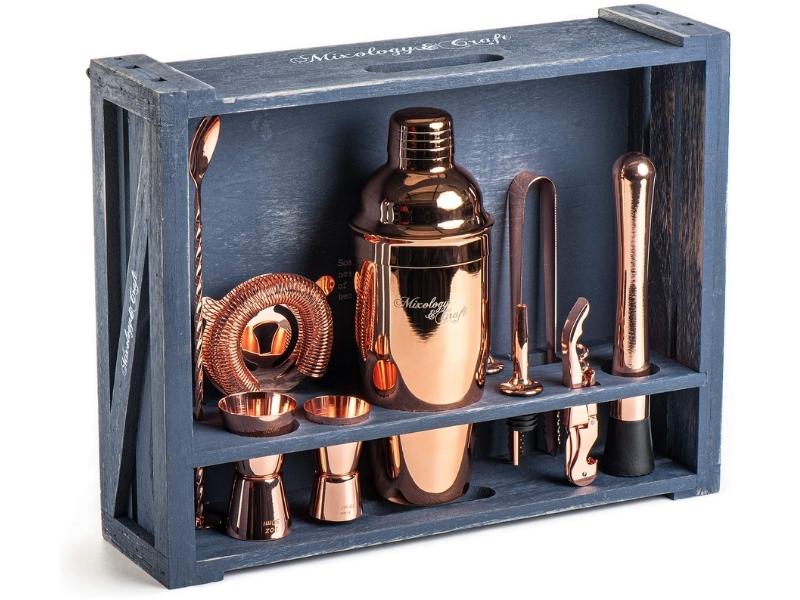 Celebrate your 22nd wedding anniversary with a new look for your house bar. This set includes everything you need to make a fantastic cocktail. Additionally, the copper-plated finish will be eye-catching when put on display.
7. Personalized Copper Bottle Opener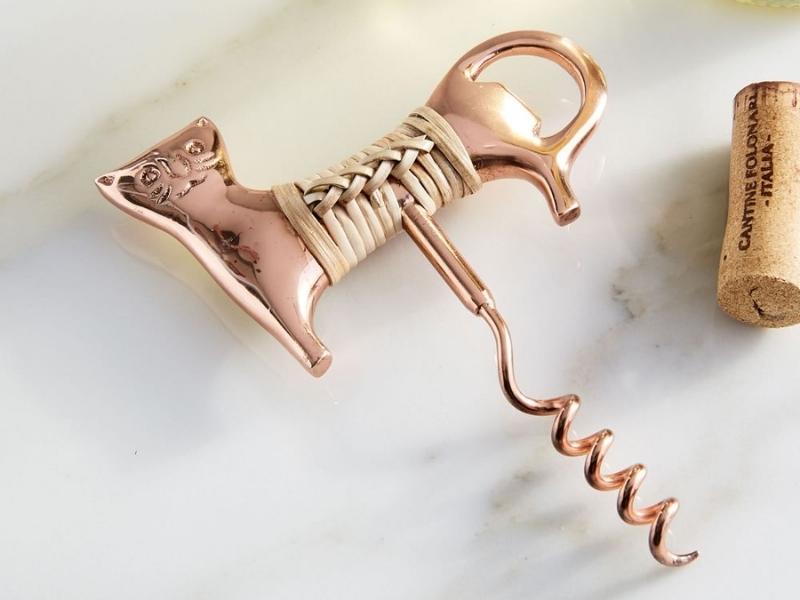 If you want to give a memorable 22 year anniversary gift, keep it basic and practical. Using ancient blacksmithing processes, this bottle opener is crafted from sturdy steel. It's the ideal present for your favorite beer fan if you personalize it with your initials and anniversary date.
8. Engraved Copper Pocket Watch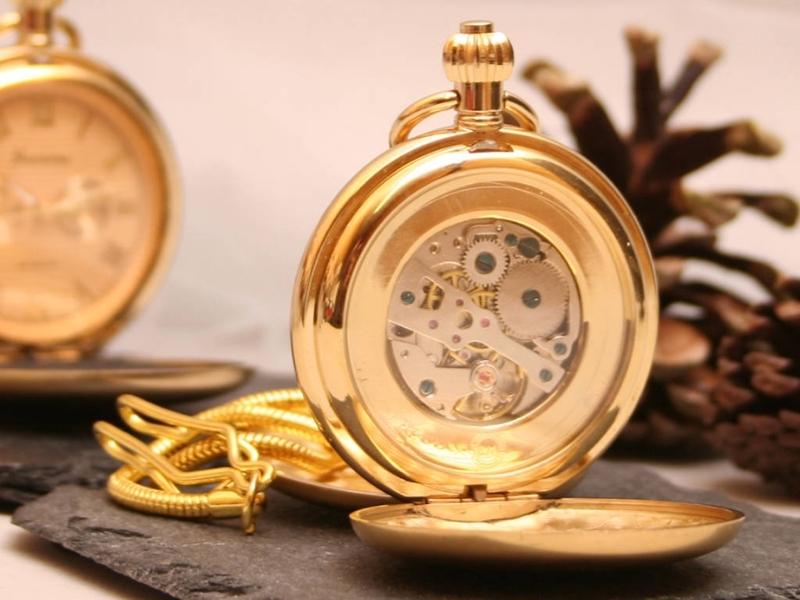 He will treasure this engraved copper pocket watch for the rest of his life, and may even pass it on to his children one day.
9. Square Copper Cufflinks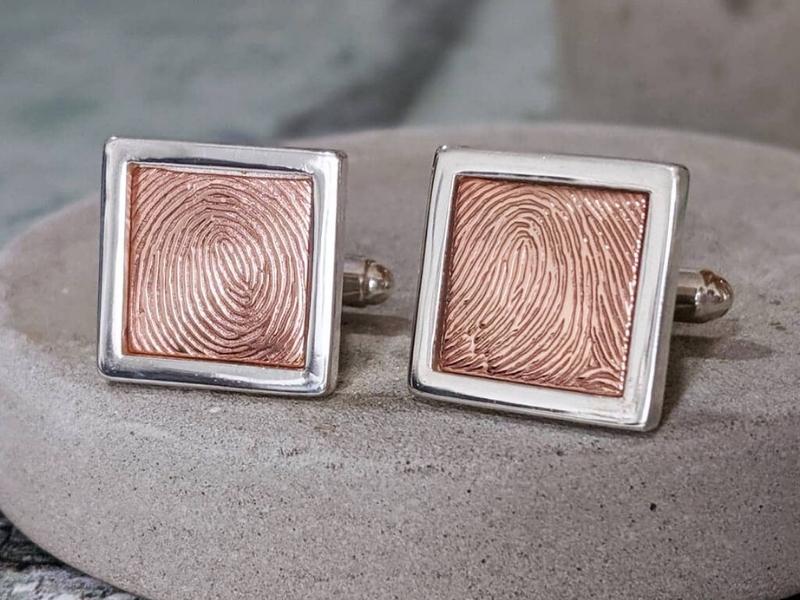 Monogrammed square copper cufflinks include up to three initials to commemorate your 22nd anniversary of copper modernism. It works well both during everyday wear or evening wear, as well as on all special occasions in between.
10. Copper Band Ring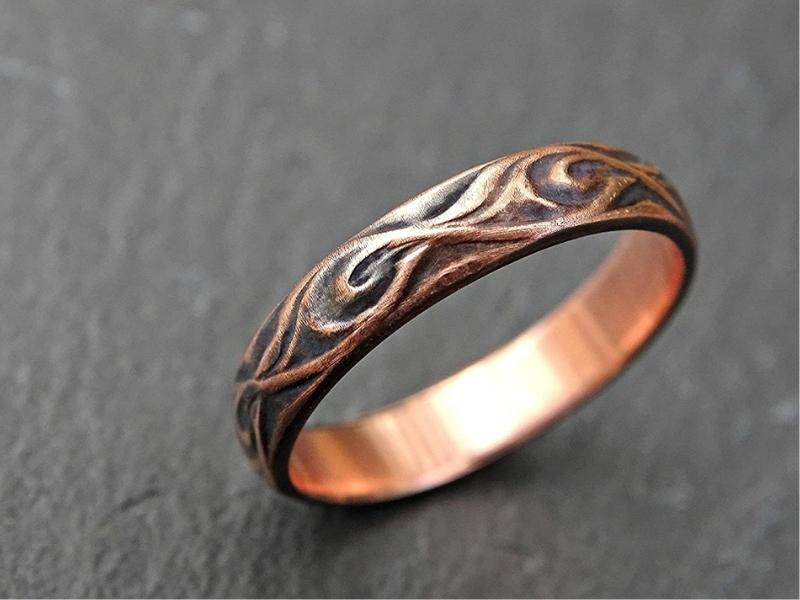 This copper band ring may be used as a replacement for his wedding ring or as an additional ring to go with it. It is simple yet attractive, making it suitable for everyday wear.
11. Custom Copper Money Clip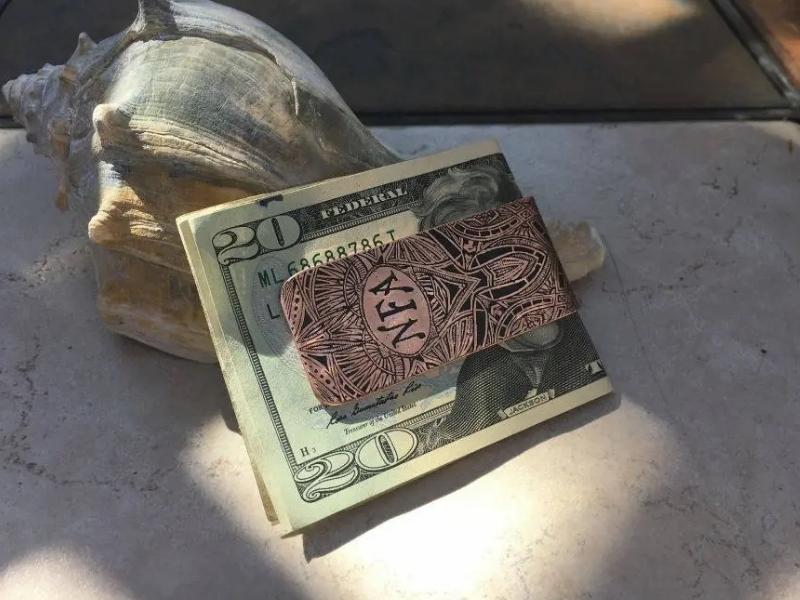 Someone who prefers not to store their cash in a wallet will require a personalized copper money clip to keep it all together. Send it to your other half as a 22nd wedding anniversary traditional gift now!
12. Star Map Custom Gift Perfect Gift For Anniversary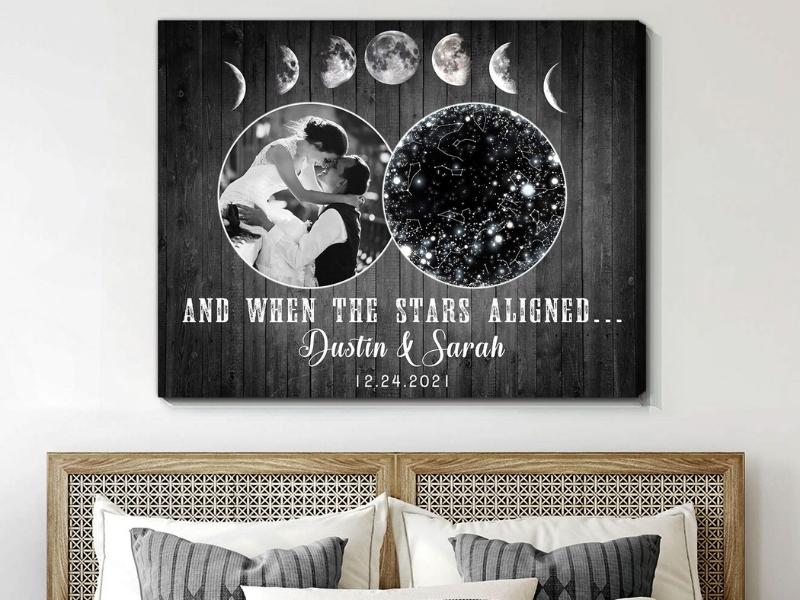 Your wedding guests will love this personalized star map with a photo canvas print as a keepsake from your big day. Everything pointed to the two of you being together. This beautiful canvas artwork is a wonderful present for an anniversary celebration. With this Custom Star Map with Photo Canvas Print, you may personalize it with the date and place of your wedding. It will serve as a constant reminder of how beautiful the night sky looked when two hearts were connected in eternal love.
13. "I pick you" Copper Guitar Pick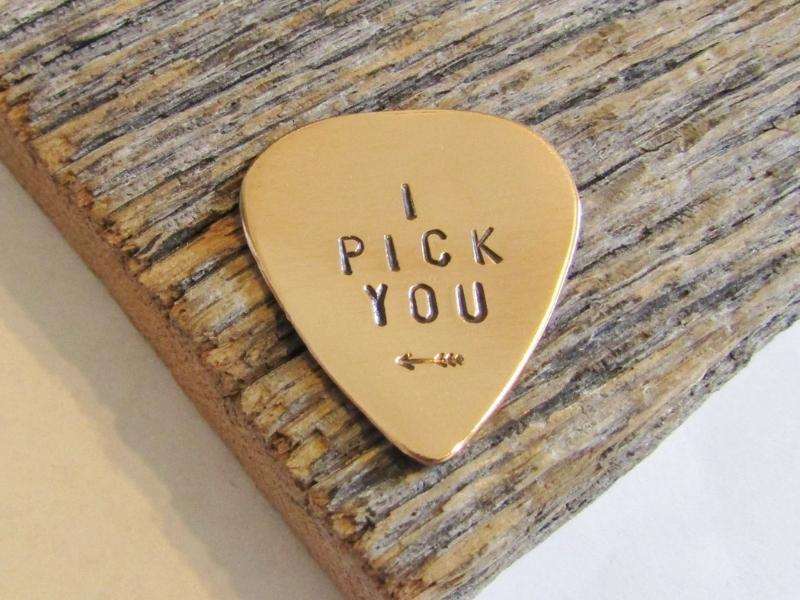 You pick him, and he picks you. Now that he has that message, he may continue to play his guitar with this great 22 year anniversary gift for husband.
Oh Canvas tips 

When playing single-note lines that call for quick and accurate picking, a thicker pick is preferable. When playing lead guitar with quick, single-note riffs, a thicker pick gives you better control since it doesn't bend as easily. Additionally, the capacity will increase as the thickness of the pick increases.
14. Personalized Circular Copper Wallet Insert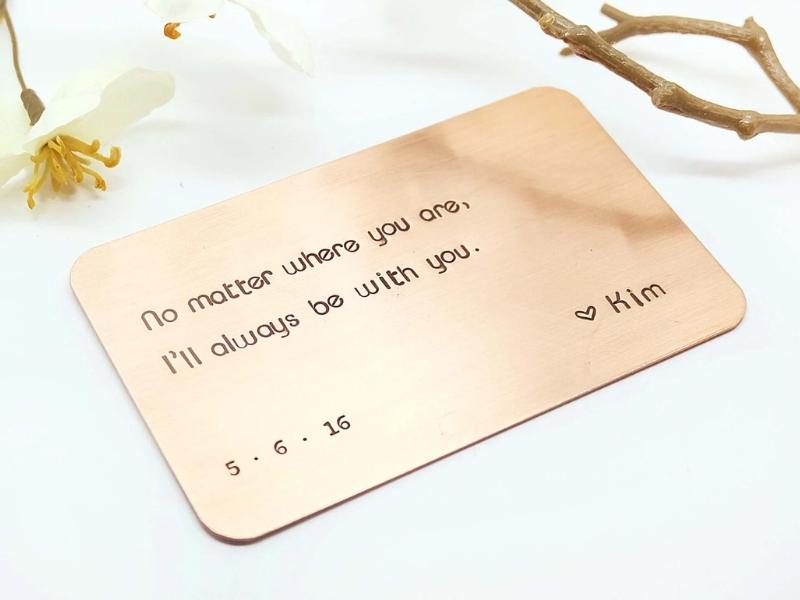 Personalize this circular copper wallet insert with your initials and the date of your wedding for a more compact look. This personalized anniversary present will have a special place in his heart and pocketbook
15. French Press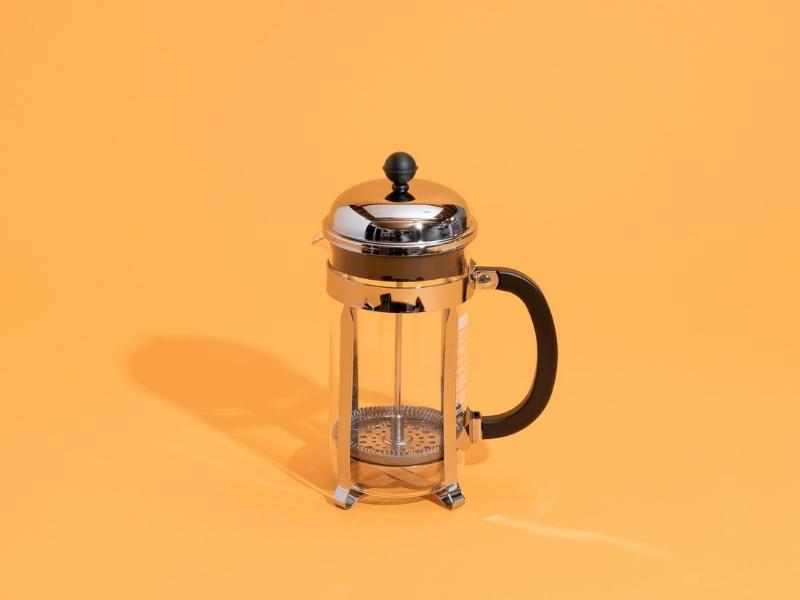 This copper-finished French press is a great 22nd anniversary gift for husband if he is fussy about his morning brew. It's perfect for outdoor activities like camping, hiking, and fishing when a nice cup of coffee is a need. A pot of steaming water and their preferred coffee grinds will do the trick. In addition, this press is large enough to brew eight cups of coffee at a time, making it ideal for a household with several users.
16. Fine Point Copper Pen
Whatever our level of reliance on technological gadgetry, a quality pen is always an excellent present idea. This elegant retractable ballpoint pen is the perfect 22nd anniversary gift for him. Over time, the patina on this pen will develop since it's made of uncoated copper (but with proper cleaning, it will maintain its shine).
17. Handmade Engraved Copper Bookmark with Coordinates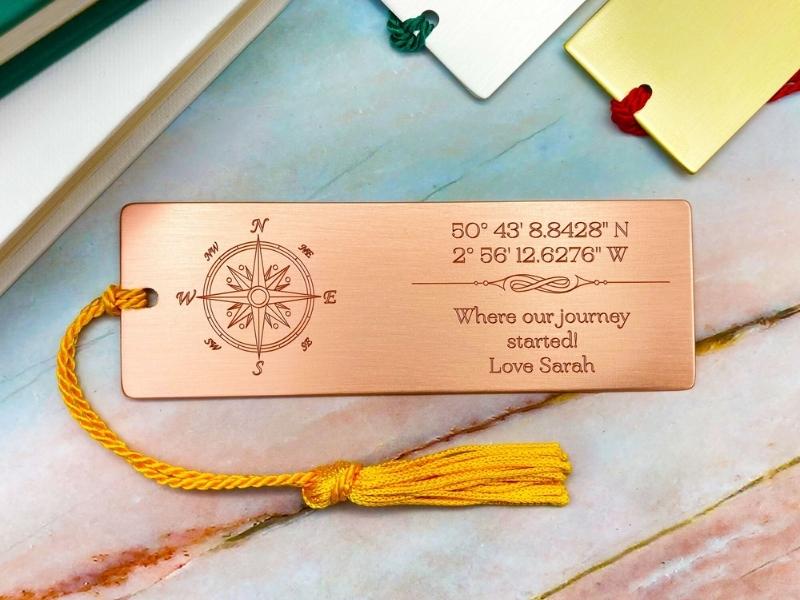 Personalize a copper bookmark with the coordinates of your wedding for the bookworm in your life.
18. Stainless Steel Tumbler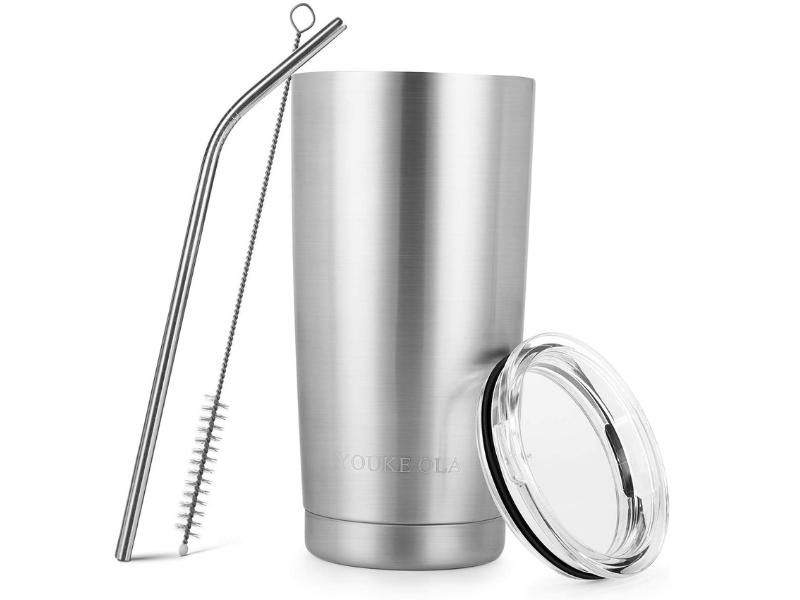 Our stainless steel tumbler, the last item on this 22nd anniversary gift for husband guide, is made from copper. This tumbler is the best in the business when it comes to keeping coffee hot (or cold) for long periods of time. Crackproof and dishwasher safe, this tumbler's color will last a long time.
>>> Read more: Top 41+ Glossy 25th Anniversary Gift for Her, Him & Couples
22 Year Anniversary Gift for Wife
19. Canvas Wall Art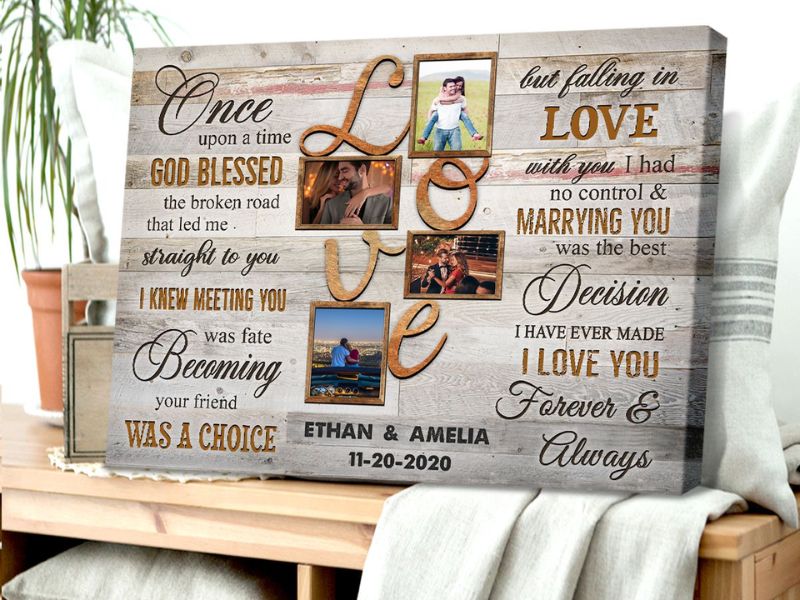 Is it your 22nd wedding anniversary soon? We can help you bring a modest yet memorable modern gift to your important event. The pair will be surprised if you buy our Canvas Art. This is a lovely addition to the celebration! For so long, you and your other half have been inseparable. That's exactly what this memento proves!
20. Copper Cheese Knives Set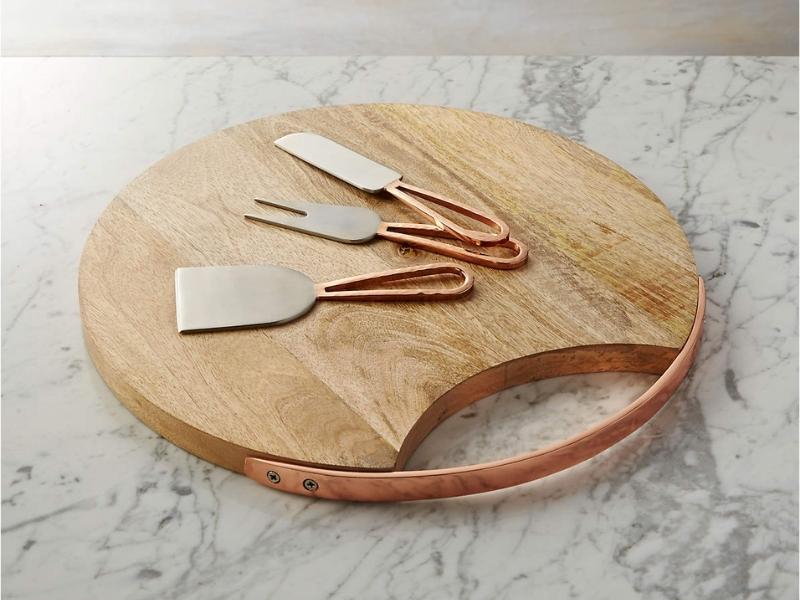 With this cheese knife set, you can give the 22 anniversary gift of entertaining. They're composed of stainless steel, which is sturdy, and copper, which adds a touch of elegance. Cut and serve a range of cheeses from aged parmesan to spreadable goat blends and ricotta with these innovative designs.
21. Custom Copper Washer Bracelet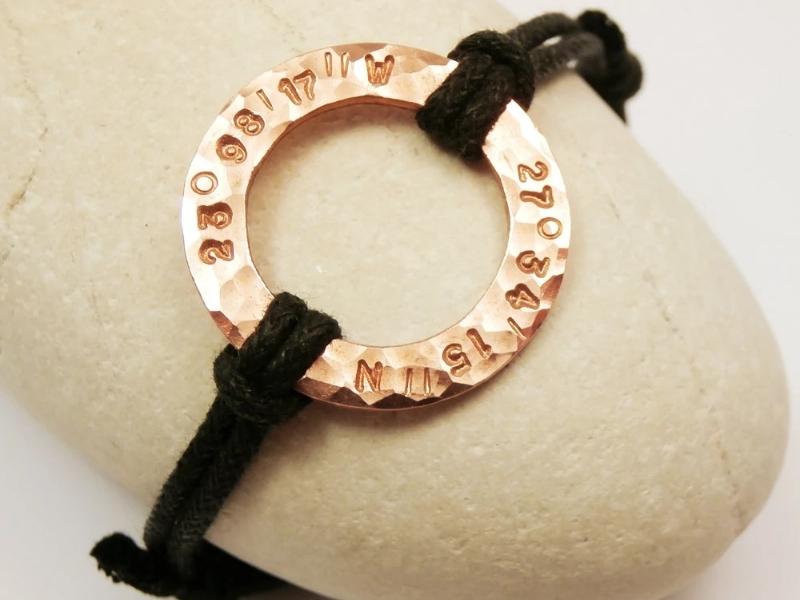 Masculine because of the washing, and personal since you may make it your own. This 22nd anniversary gift for wife is likely to please your lady.
22. Copper Wall Clock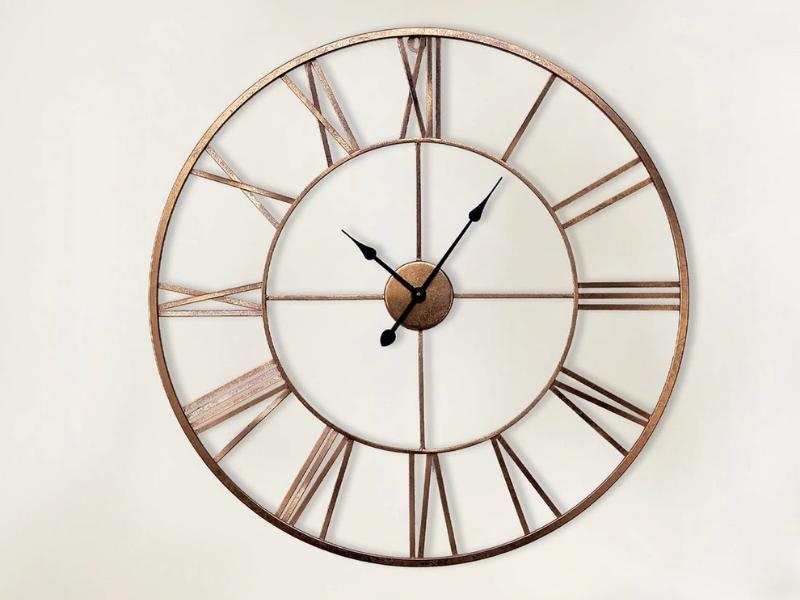 Make a statement in any room of their house with this copper wall clock/wall décor. Because each clock is unique due to its handcrafted nature and the fact that it is constructed entirely of copper, the patina will vary from one to the next. This clock is certain to draw attention.
Oh Canvas tips 

Since the wall clock's size has a significant impact on its readability, it must be considered. Those who have a lot of space in their rooms can look for huge wall clocks. The best wall clocks to get are modern ones that can easily be read from where you'll be standing.
23. Handcrafted Metal Rose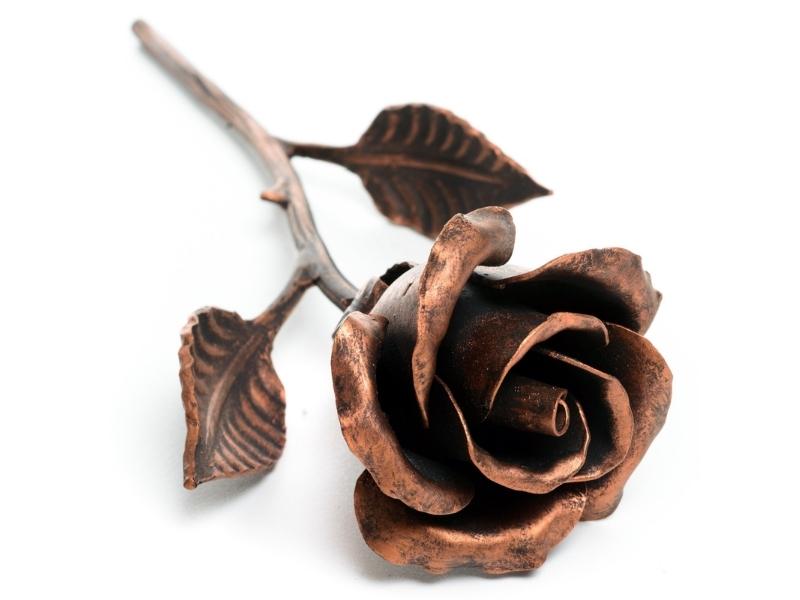 How about a one-of-a-kind metal rose instead of the typical bouquet of flowers? Still as stunning as the original, but with the added benefit of lasting forever. In keeping with 22nd wedding anniversary gifts, this rose has been crafted of metal with a copper patina. As a bonus, it will look great on her nightstand or desk at the office.
24. Triple Metal Ring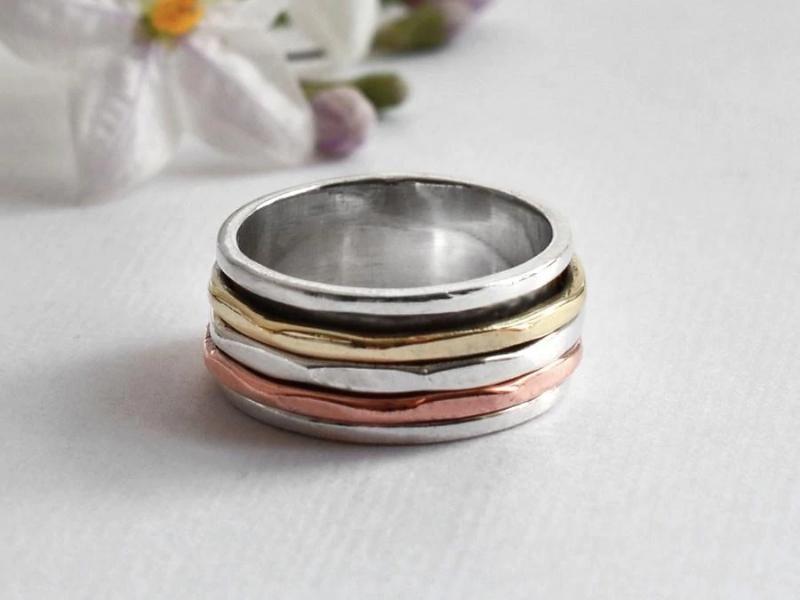 With the expense of jewelry scaring you off, this triple metal ring is the perfect 22nd wedding anniversary gift for your loved one. These artists come from all over the globe to create one-of-a-kind creations that won't cost you the earth.
25. Family Tree Art Personalized Photo Gift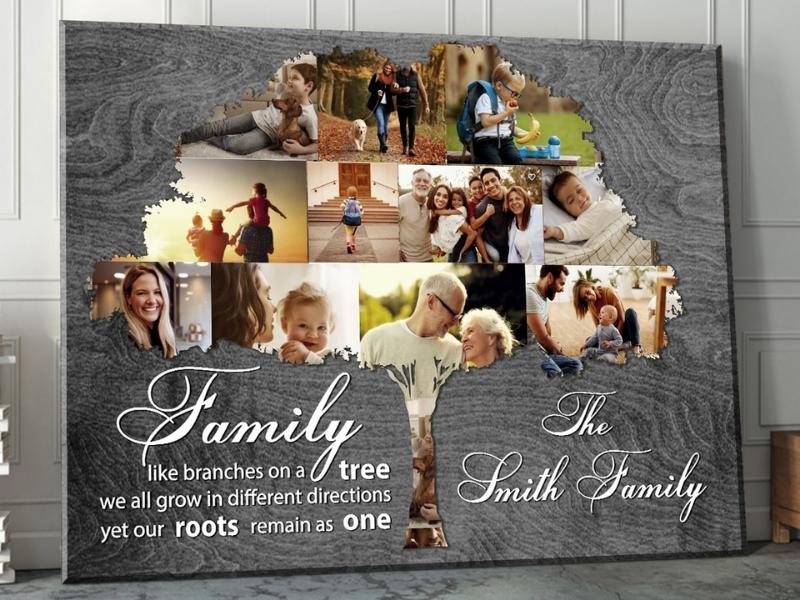 Are you looking for a unique wall decoration as a great gift for 22nd wedding anniversary for your family? This family tree art handmade canvas print has a broad variety of phrases and background colors to pick from. Not only you can add beautiful photos of your favorite memories, but you can also express your personal message to them.
26. Copper Water Bottle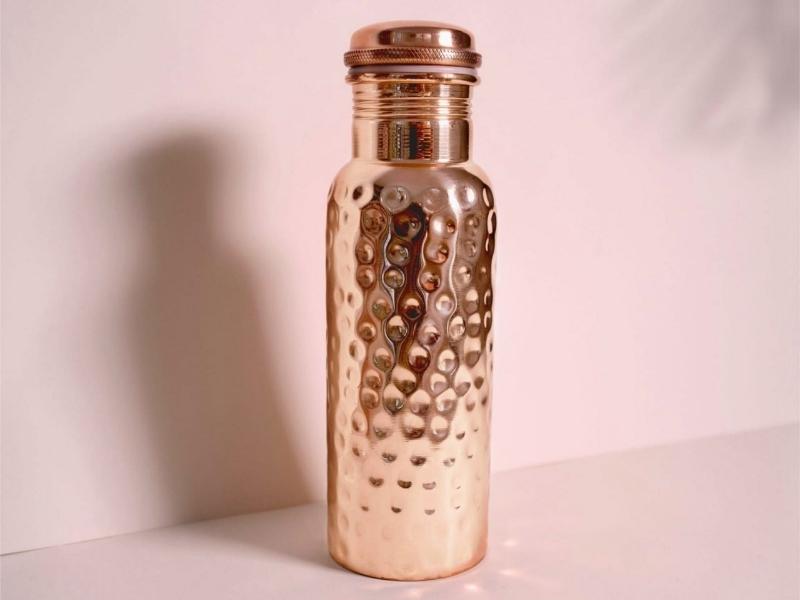 Give your spouse something lovely and useful if she has trouble remembering to stay hydrated throughout the day. Something she'll be happy to bring about. This 1-liter copper water bottle is ideal for the occasion since it's constructed of 100% copper. It's got a lovely hammered body and a broad opening for washing, so it's convenient.
27. Copper Jewelry Stand
Let us tell you, tying knotted necklaces is a pain. This gorgeous, handmade industrial jewelry stand is a lovely bedroom or dressing table ornament as well as a way to keep your partner's jewelry well organized.
28. Copper Pineapple Shaped Cocktail Cup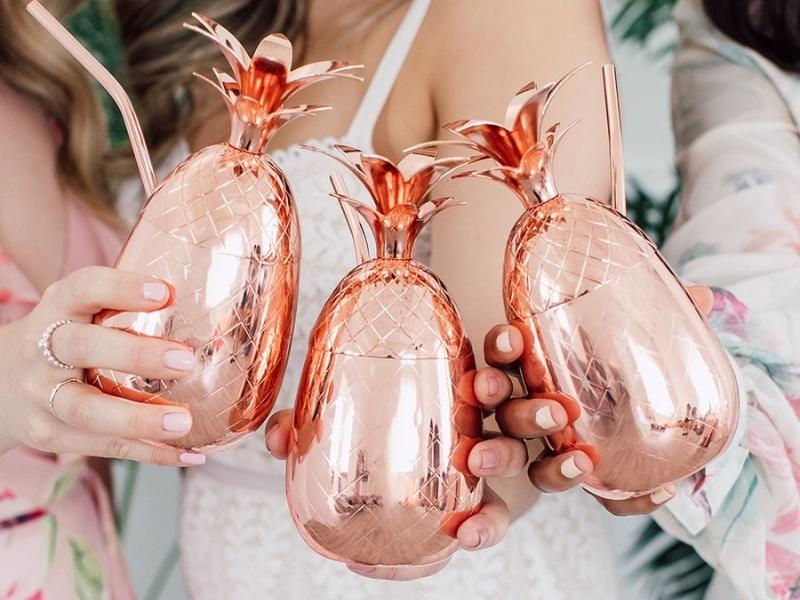 On a hot summer day, who doesn't like a refreshing cocktail? Not us, not at all! Make your next mojito or cosmo extra special with this pineapple copper cocktail cup – the most fantastic 22nd anniversary gift ever!
29. Copper Fondue Set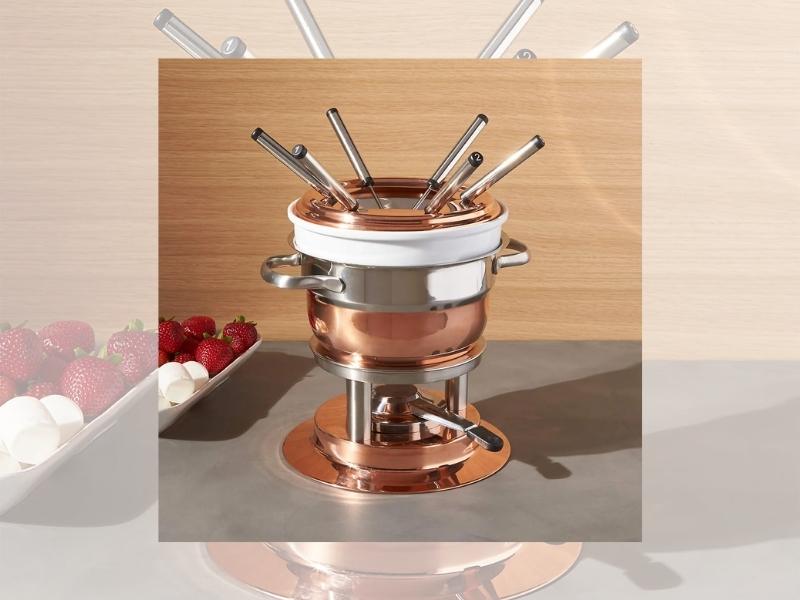 No worries, we'll just have a fondue party! If you're a cheese lover, we believe this copper fondue set will be a hit with your spouse. Set the mood for a romantic night of gooey cheesiness by investing in some high-quality cheese.
>>> Read more: Top 45+ Fresh 47th Anniversary Gift for Wife, Husband & Parents
Parents' Gift Ideas for 22nd Wedding Anniversary
30. Solo Stove Bonfire Fire Pit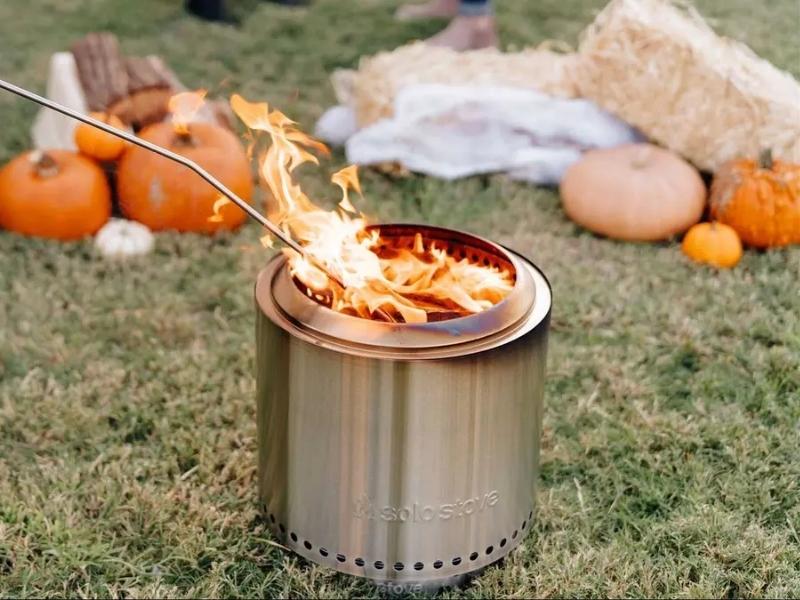 With this portable fire pit, you'll be able to enjoy your backyard even more. Because of its low-smoke design, you won't have to worry about getting smoked out of a gathering.
Oh Canvas tips 

When lighting firewood in a fire pit, the trick is to fire the match at the wood's bottom, in the middle. Avoid using lighter fluid or other accelerants if you're having trouble lighting your fire pit. Using lighter fluid or other accelerants to ignite your fire pit is not only unnecessary but also increases the danger of fire-related injuries and property damage.
31. Stamped With Passion Couples Key Chain Set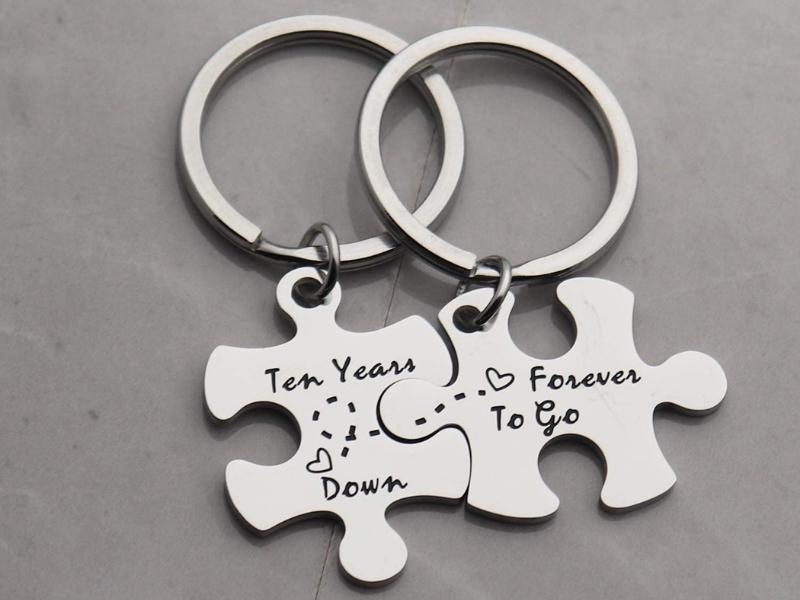 This heartfelt pair of key chains are the perfect anniversary gift for parents. Puzzle pieces made of stainless steel may be personalized with your name and wedding date, and the two fit together flawlessly as a pair.
32. Forged Copper Dice with Personalization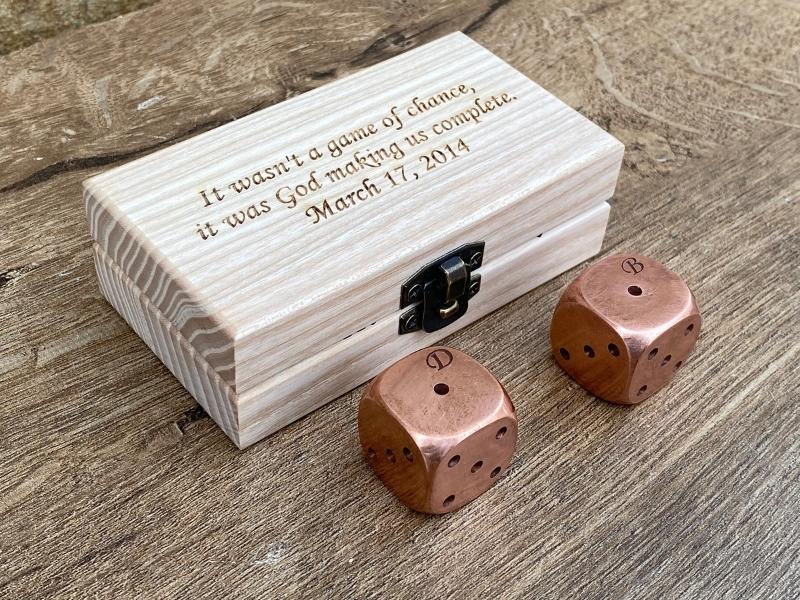 The forged copper dice may be personalized for the 22nd wedding anniversary traditional gift, making them a great desk accessory for the office or at home.
33. Copper Bowl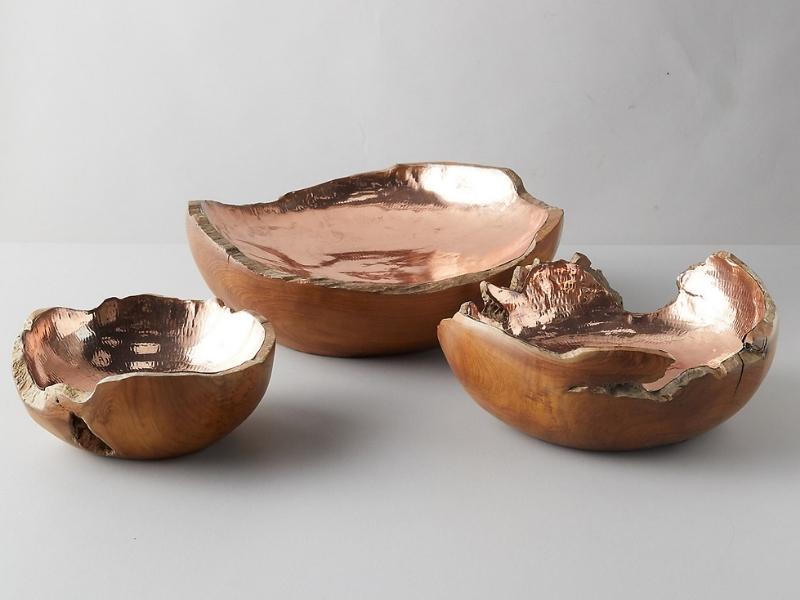 The patina on this bowl varies from bowl to bowl, making each one one-of-a-kind in its own right. There are three sizes of this bowl to meet a variety of applications. This is a 22nd anniversary gift that may be passed down for generations if cared for properly.
34. Copper Lock and Key Keychain Set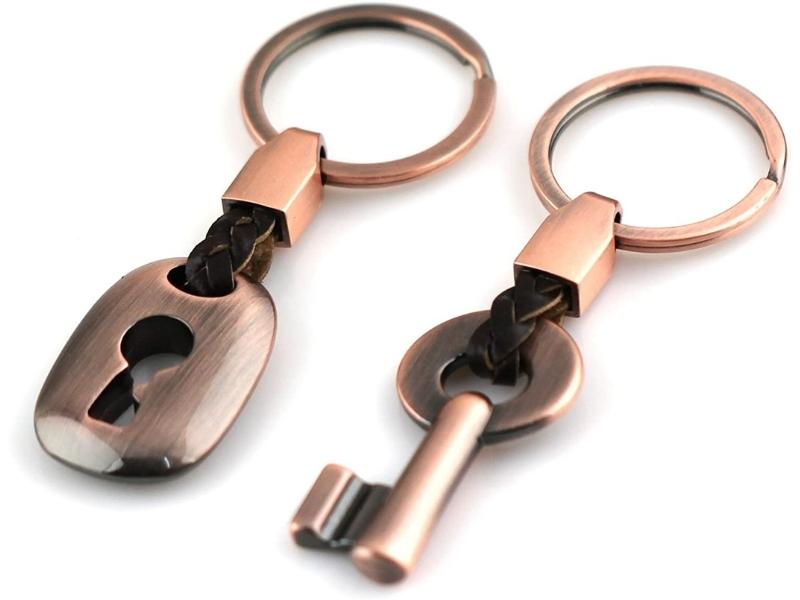 Because they're a perfect match, just as this keychain lock and key are. I know it's cheesy, but it's the truth. That said, it's quite good. Zinc metal and braided top-grain leather are used to make this copper keychain. This is the ideal present for your favorite couple celebrating 22 years of a strong marriage and still finding delight in each other's company.
35. "Hello – Will You? – I Do" Canvas Print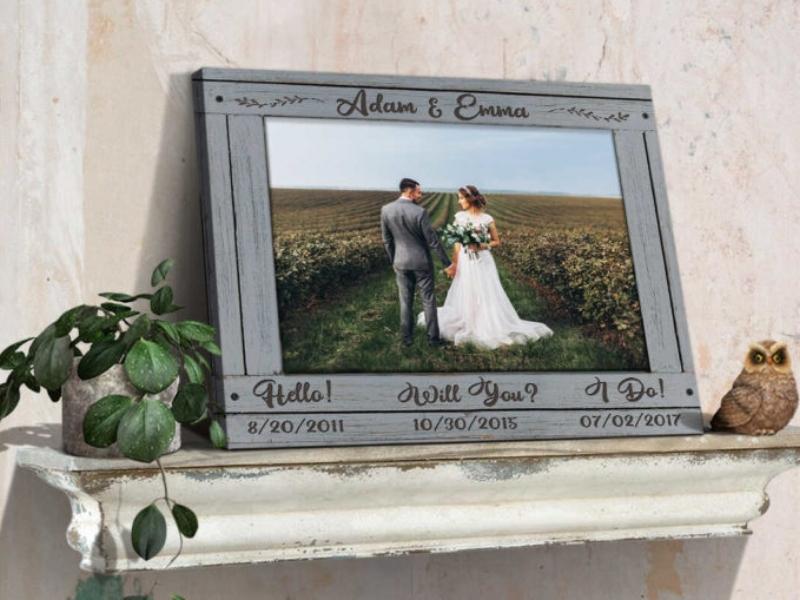 How can a work that may serve as a reminder of three significant anniversaries be more impressive? Please enjoy this "Hello – Will You – I Do" canvas. Your love story, names, and a picture of the two of you are now immortalized on cutting-edge customized anniversary wall art. We want to help you remember how lovely it is to spend every day of your life with your partner in a meaningful way. It's time to add this "Hello Will You I Do" wall art to your shopping cart!
36. Copper Candle Shade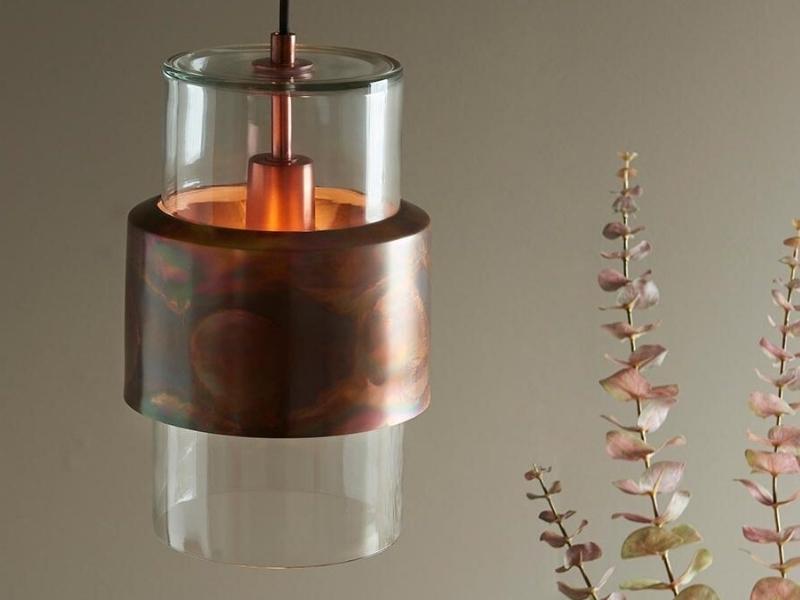 This copper candle holder is ideal for romantic dinners at home and small-group get-togethers with friends. This is a wonderful 22nd anniversary gift for parents who appreciates spending peaceful evenings at home together.
37. Copper Salt and Pepper Mill Set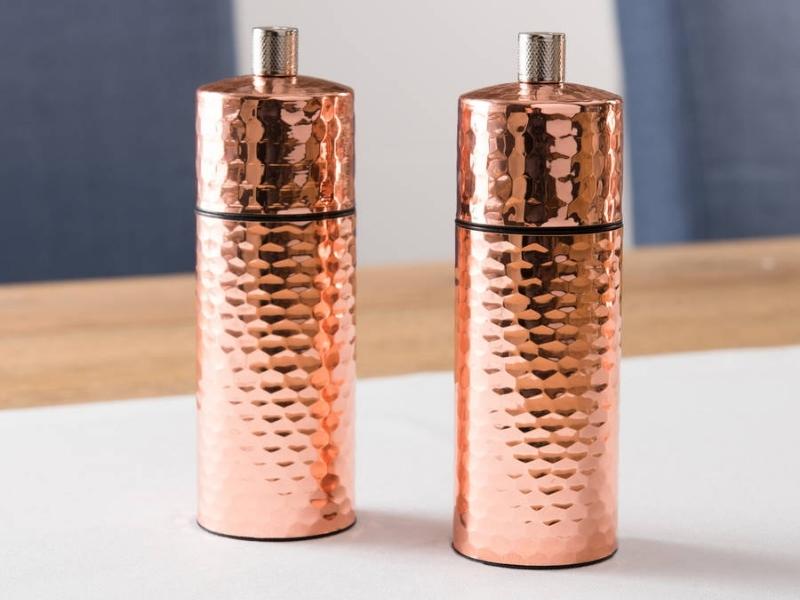 These copper salt and pepper mills will make your favorite pair feel like expert cooks in their own kitchen. Using the spice control function, which has six settings, these mills may generate fine powders or coarse salt and pepper pieces, as needed, depending on the recipe.
38. Copper Cuisinart Coffeemaker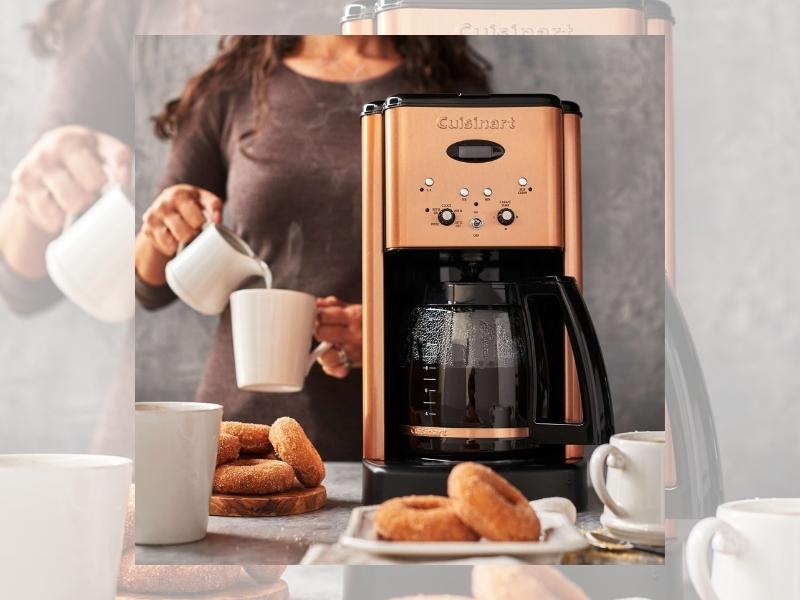 This copper coffeemaker is a thoughtful 22nd anniversary traditional gift for a coffee-obsessed couple. With this equipment, not only can they create a cup of morning coffee, but they can also pick between ordinary and robust brew strength. They can both wake up to the fragrance of freshly brewed coffee every morning, which, in my view, is the ideal way to begin the day. It's also totally automated.
Oh Canvas tips 

Home brew coffee may be made better by upgrading your coffee-making equipment. Backflushing the group head with cavetto at least once per week is advised for household usage if the coffee machine is used on a daily basis.
39. Copper Measuring Cups and Spoons Set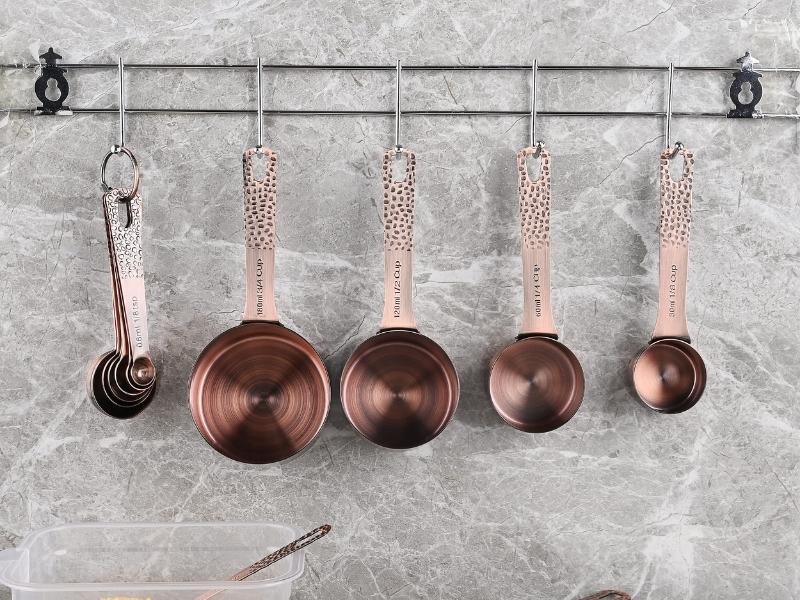 This set of measuring cups and spoons will be a wonderful addition to their kitchen if baking is their favorite family bonding activity. The hammered handles aren't the only thing that sets them apart; they also include precise U.S. and Metric dimensions on the handles. They're both constructed of stainless steel with a copper finish, so they're both dishwashers safe.
40. Geometric Metal Tea Light Holder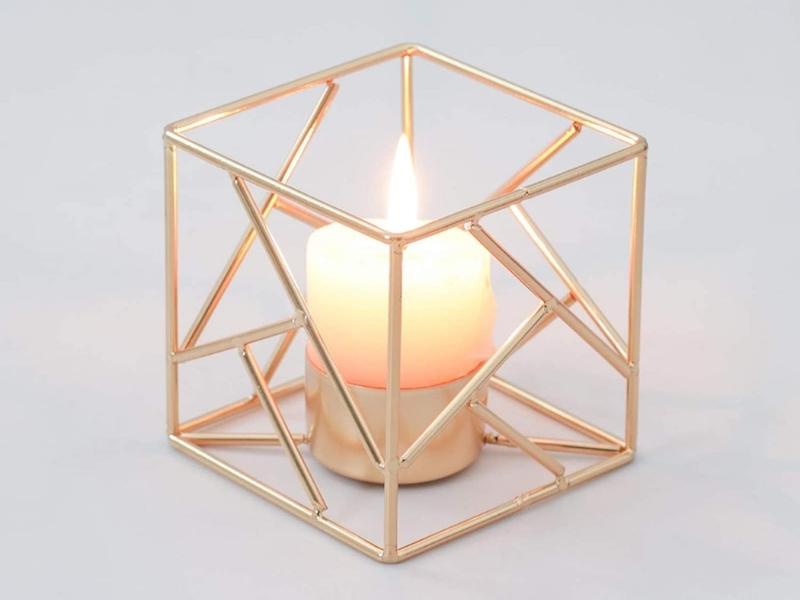 The mantel or windowsill would look stunning with a trio of these adorable copper geometric tea light holders. Adding some scented tea lights like these to your 22nd anniversary copper gifts will help you gain even more points from the recipient.
41. Personalized Gift For Anniversary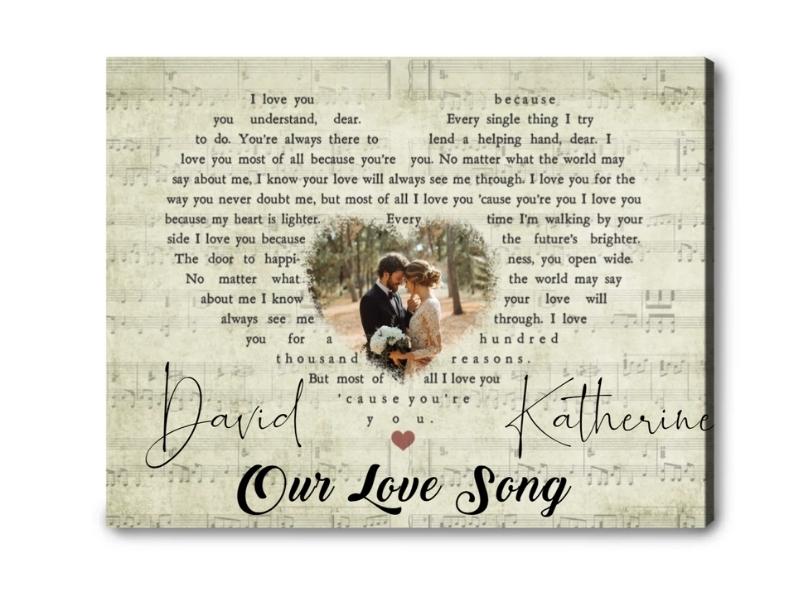 It doesn't matter how high or low things become in life, your love will always be there. Congrats! Both of you did an excellent job! Let the individual who helps you overcome hurdles know how much you appreciate and appreciate him or her right now. A canvas print of your favorite anniversary song might be a wonderful way to remember your first dance song and express your feelings to your other half.
Your own version of this beautiful artwork may be made with only a love song, a vital image, and the names of your loved ones. Heart-shaped lyrics in the song indicate your sincerity and love for the person you are with. In addition, it's a kind gesture that conveys your undying love for your partner to the rest of the globe. This personalized wedding anniversary gift may also be used as a useful part of your house's interior design. Your living area, bedroom, or reading room will look fantastic and be filled with affection thanks to this piece.
Read more:
A successful marriage of 22 years is a major milestone to celebrate and wish for good fortune on the next anniversaries. Since you're just two years away from your 25th, your 22nd anniversary may not feel as significant, but that doesn't mean it shouldn't be celebrated with a token of your appreciation. Get your spouse out of the way and start browsing through our hand-picked list of the greatest 22nd anniversary gift options from the Oh Canvas guide above. Enjoy!