When you reach the milestone of your 21st wedding anniversary, you may consider your union matures. Wedding anniversaries are also perfect opportunities to celebrate the love of two people since it's a special occasion of a once-in-a-lifetime event. For your convenience, we've compiled a list of 21st anniversary gift ideas for your husband, wife, and favorite couples. So, don't pass up this blog from Oh Canvas!
What Are Traditional And Modern Gifts For the 21st Celebration?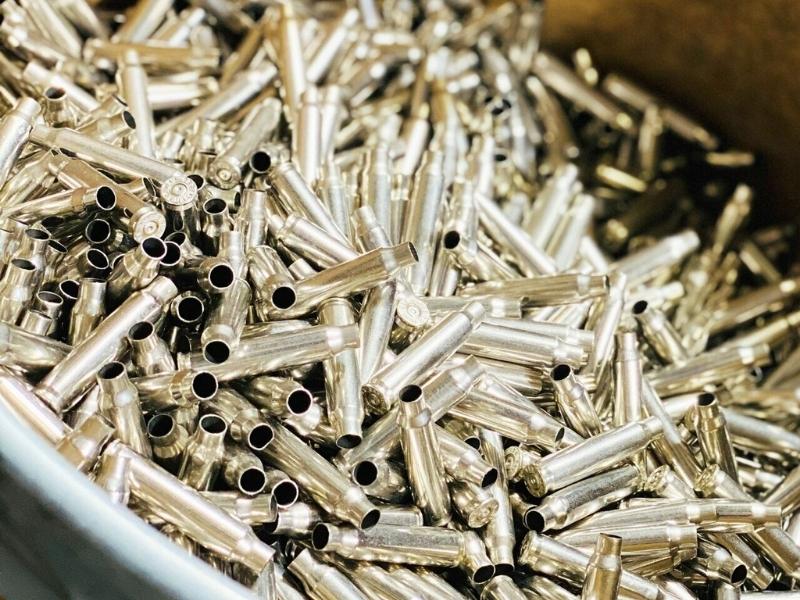 What are the traditional and modern gifts for a 21st wedding anniversary? For years, the 21st-anniversary gift symbol has been brass or nickel. Metal was formerly thought to have the ability to cleanse lousy energy in ancient times. When polished, its hue and sheen evoke images of the sun. As a result, it is a sign of clarity, vitality, development, blessing, abundance, and happiness. These unique metals may be found in many products, from home decor to jewelry.
What to Give for the 21st Anniversary?
For the last 21 years, you've been inseparable. This is a wonderful moment, even if you've been through a rough patch. Here, you may find the most extravagant 21st wedding anniversary gift ideas.
Brass and Nickel Anniversary Gifts for Him
1. A Brass Sundial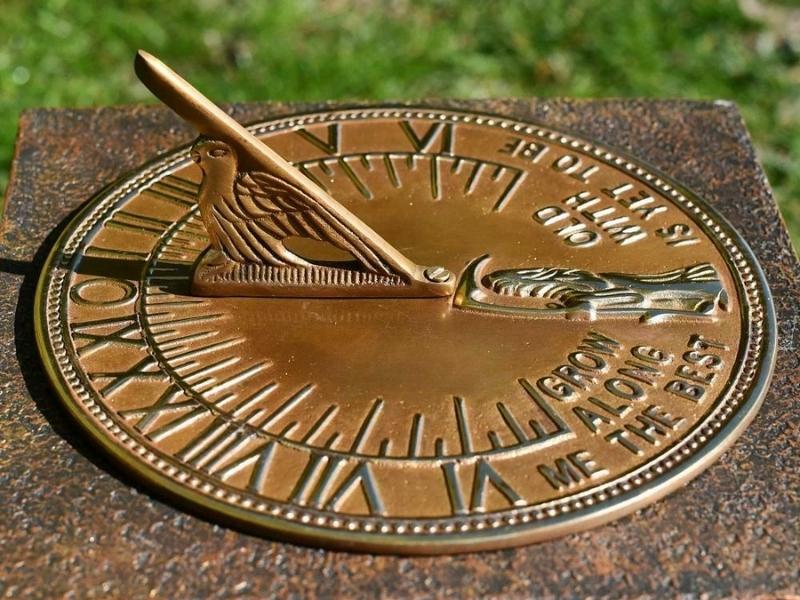 For many couples, a watch is an ideal 21st anniversary gift, particularly for the guy in the relationship. Please give him a fresh perspective by presenting him with a stunning brass sundial. He may put it up in your yard as a reminder of the lovely love that he had for you.
2. A Brass Telescope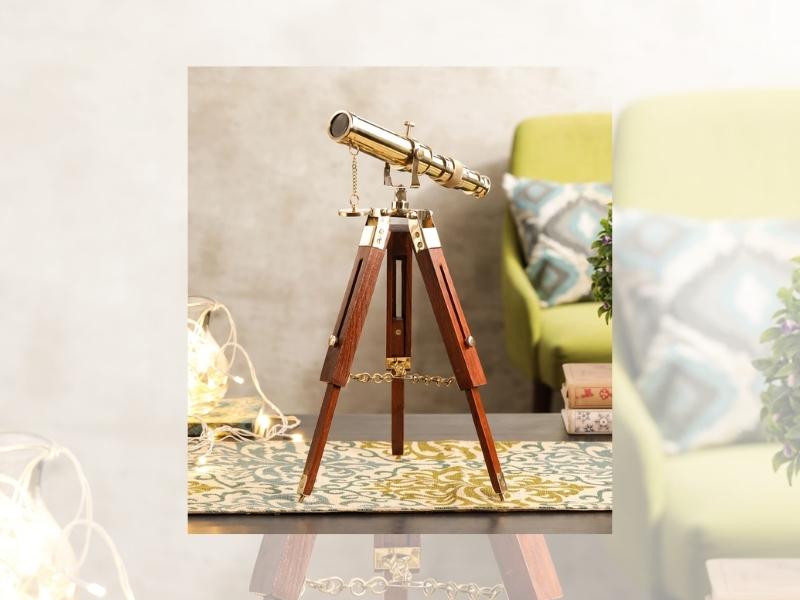 It's impossible to look at an old-fashioned brass telescope and not gasp in admiration. To celebrate his brass anniversary, give him a telescope crafted of hand-polished brass and a wooden tripod. His private study, conservatory, or balcony would all look fantastic with this piece.
Oh Canvas tips

Your watching experience will be enhanced if you look through the telescope's eyepiece with both eyes wide open. It's not how telescopes are meant to be used, but if you close one eye, the image through the other eye will be decreased.

When you close one eye, you force your muscles to work harder, which might blur your vision.
3. A Brass Bracelet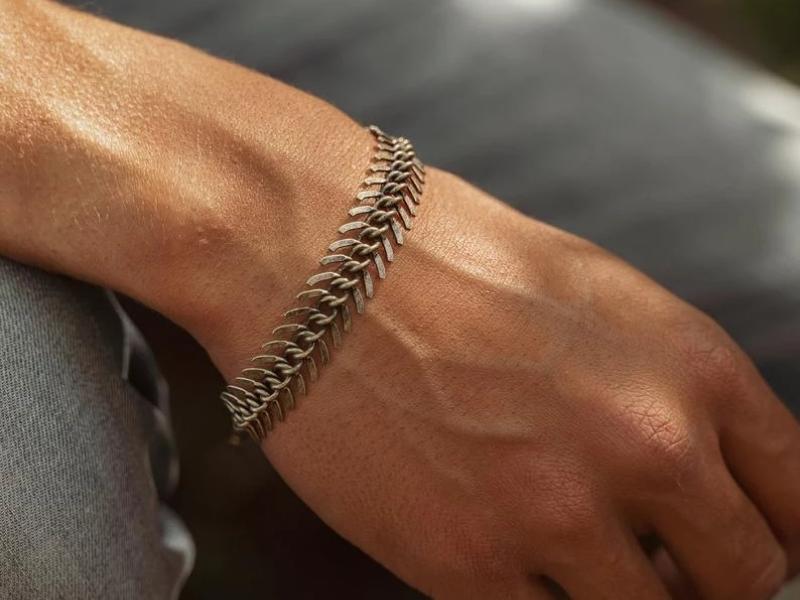 At least when it comes to jewelry, platinum, gold, and sterling silver have a well-deserved place in the spotlight. Unfortunately, while it has the potential to be made into exquisite works of art, it will never be used to commemorate a couple's 21st wedding anniversary. Look no further than this geometric-inspired brass jewelry if you'd want to offer 21 year anniversary gift for him.
4. Industrial Brass & Copper Drink Dispenser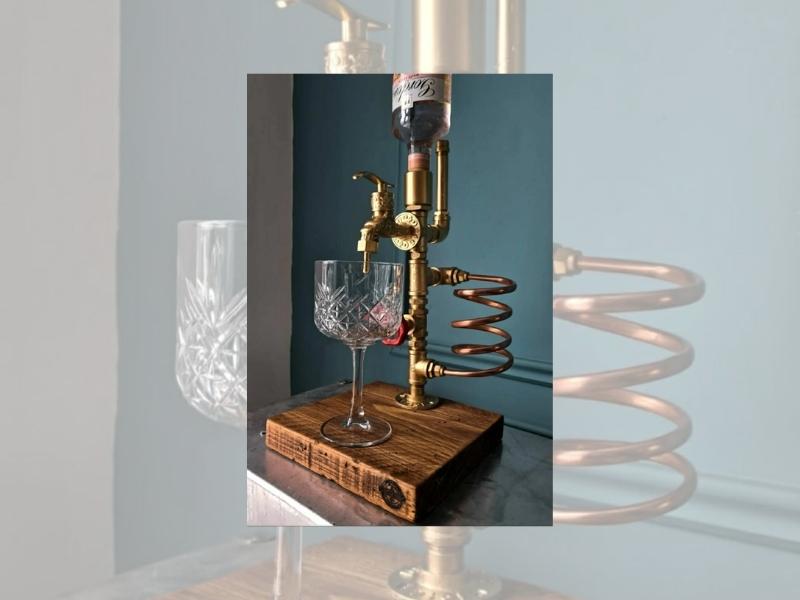 Drinks are legal in marriages that have been together for 21 years or more, so why not celebrate with a festive brass and copper drink dispenser? Let the good times roll by just inserting your favorite bottle.
5. Antique Brass Wine Rack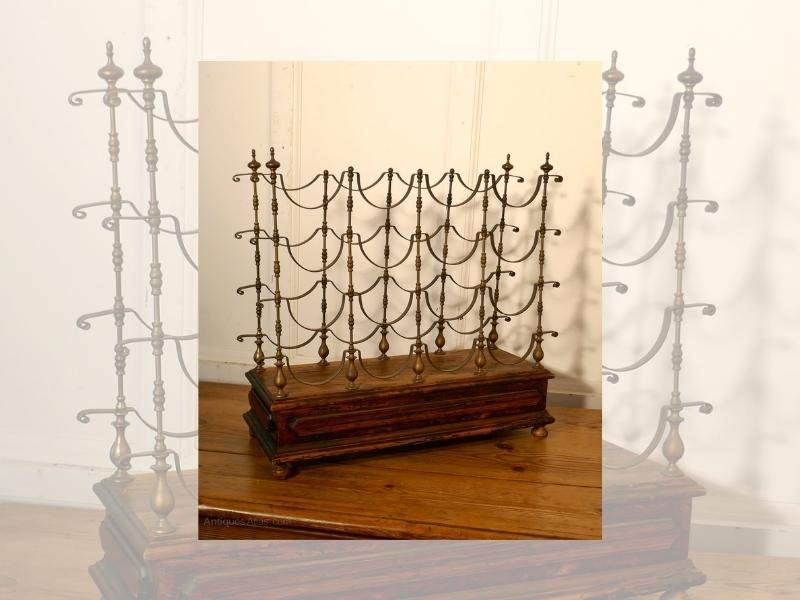 This brass wine rack is a fitting tribute to the fact that your love has matured over the years. Your favorite wines are always at the ready because of their sixteen-bottle capacity.
6. Photo Collage Canvas Print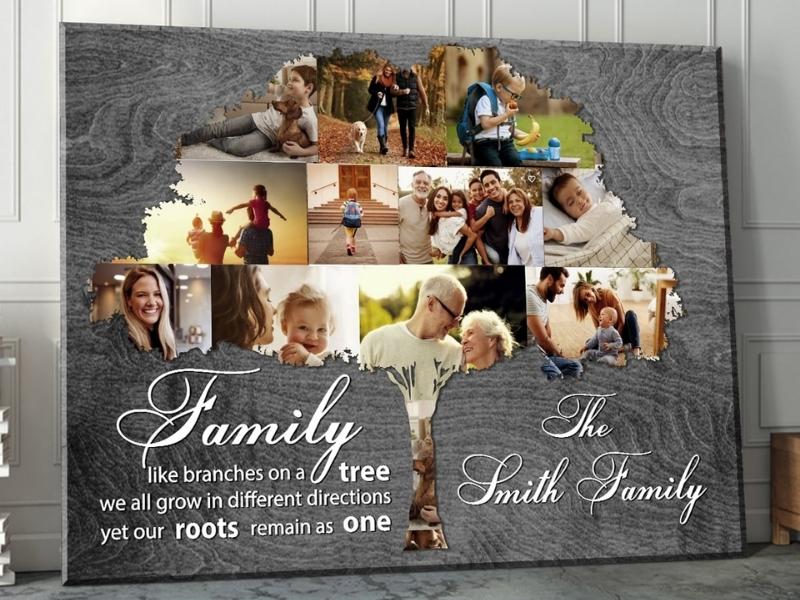 Your anniversary will be even more memorable with this canvas print that reads, "Family is like a branch on a tree". It's completely up to you how you want to customize it. Upload a photo of you with your loved one and give it out as a 21st wedding anniversary gift.
7. Brass Cufflinks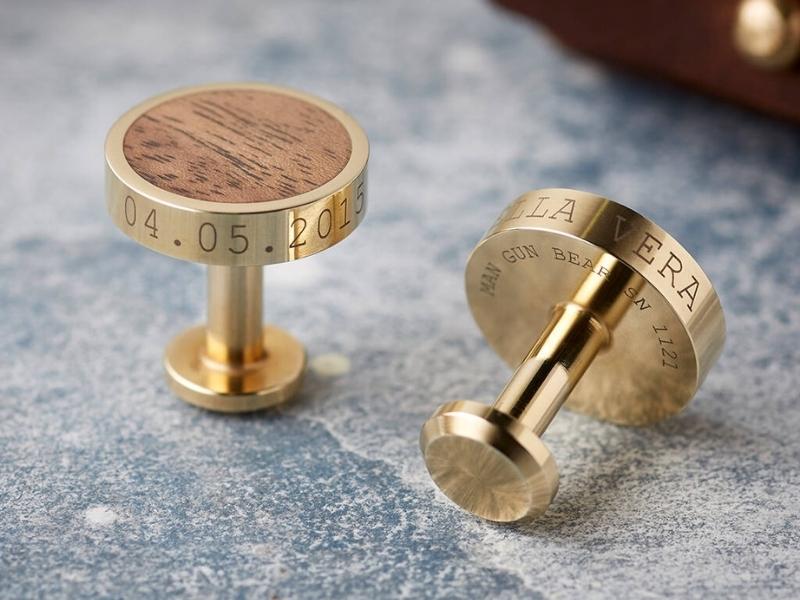 These brass anniversary gifts are crafted by hand, so they're sure to wow your significant other after 21 years of marriage. A fresh white shirt would look great with this hammered metal style.
8. American Coin Treasures Bison Nickel Cufflinks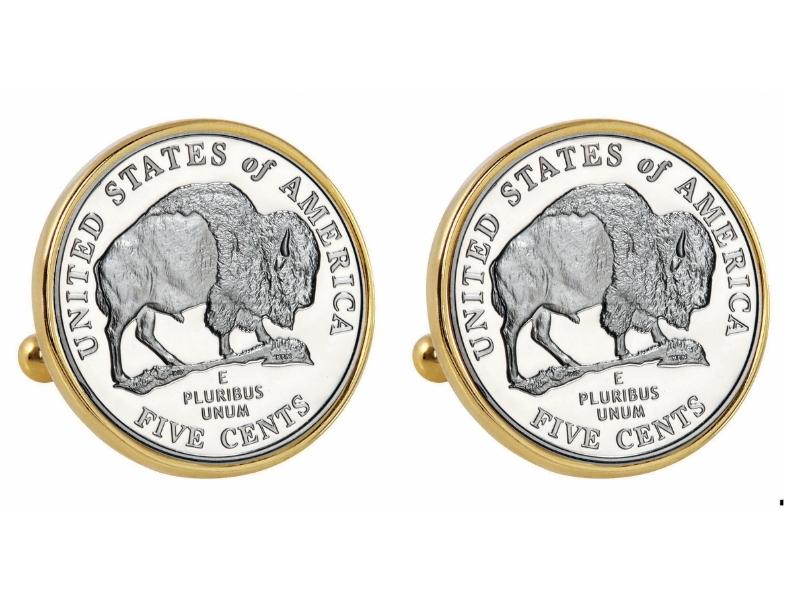 Stunning bison nickel cufflinks minted from American currency gems! You can't go wrong with them as a 21 year anniversary gift. It will stand out among his other cufflinks and quickly become a favorite.
9. Brass Cocktail Shaker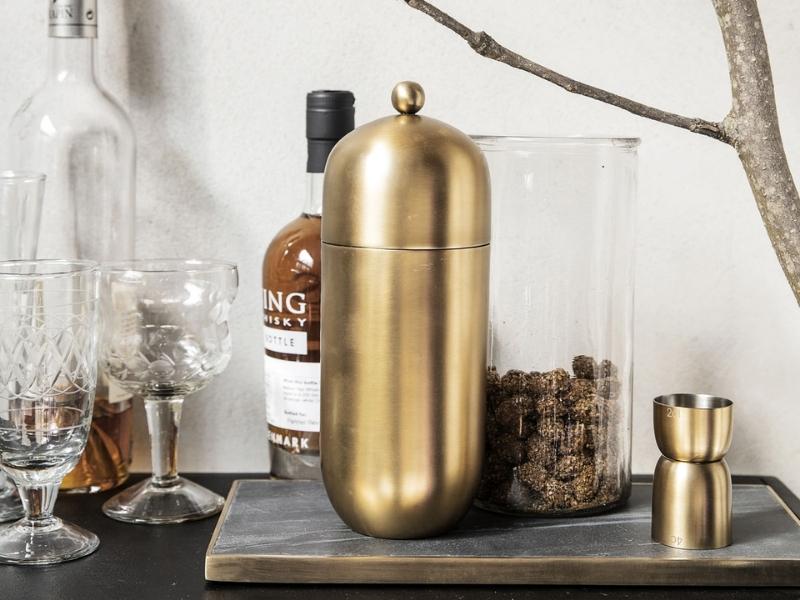 This brass cocktail shaker will satisfy your spouse if you both like experimenting with different combinations of spirits. For gatherings or simply mixing up a drink for you and your significant other, the shaker is a must-have piece of equipment.
10. Engraved Handcrafted Compass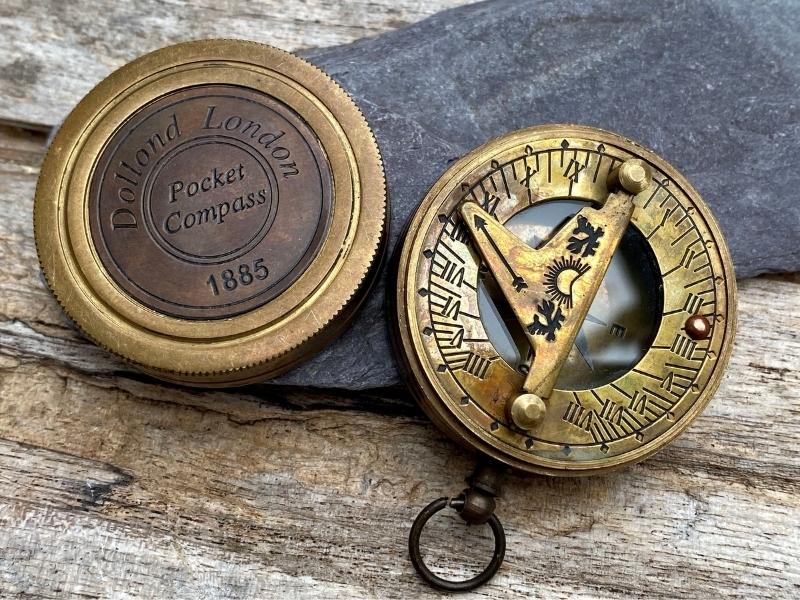 This handmade brass compass has such a vintage vibe about it that we like it! You may make a very thoughtful 21 year anniversary gift for husband by adding a personal inscription to the ring along with the date of your wedding and his initials.
>>> Read more: Top 41+ Glossy 25th Anniversary Gift for Her, Him & Couples
11. Classic Brass Boxing Bell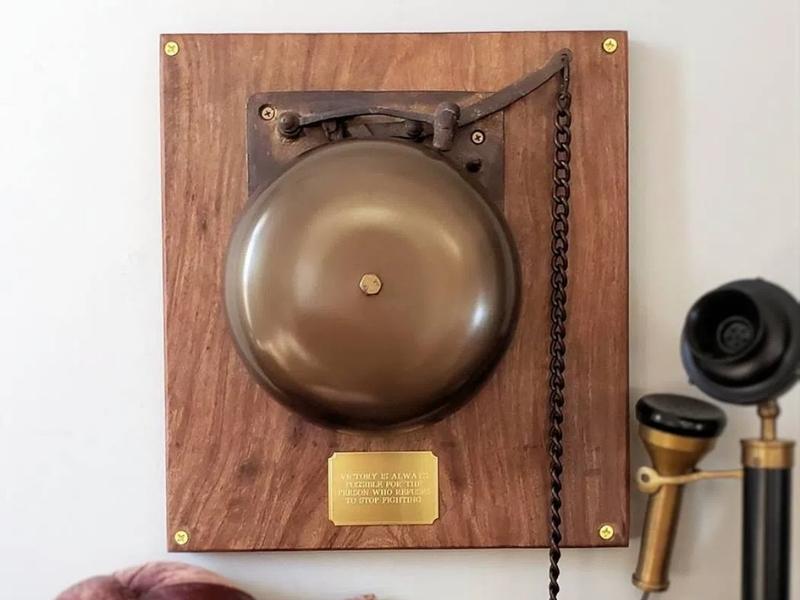 This 21st wedding anniversary gift is so unique that he'll be overjoyed when he receives it for his man cave or bar counter. A boxing bell made of brass, really? It's a victory for the giver.
12. Solid Brass Belt Buckle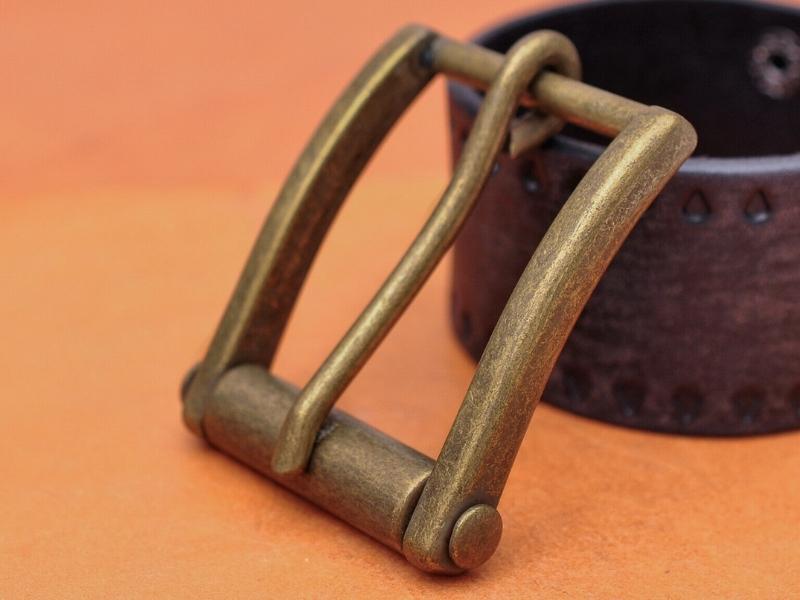 It is possible to hammer this glossy brass belt buckle to give it a more rustic textured look, or you may leave it brilliant and clean. In any case, he'll seem to be a million dollars with this 21 year anniversary gift.
13. Wedding Song Lyrics Gifts Oh Canvas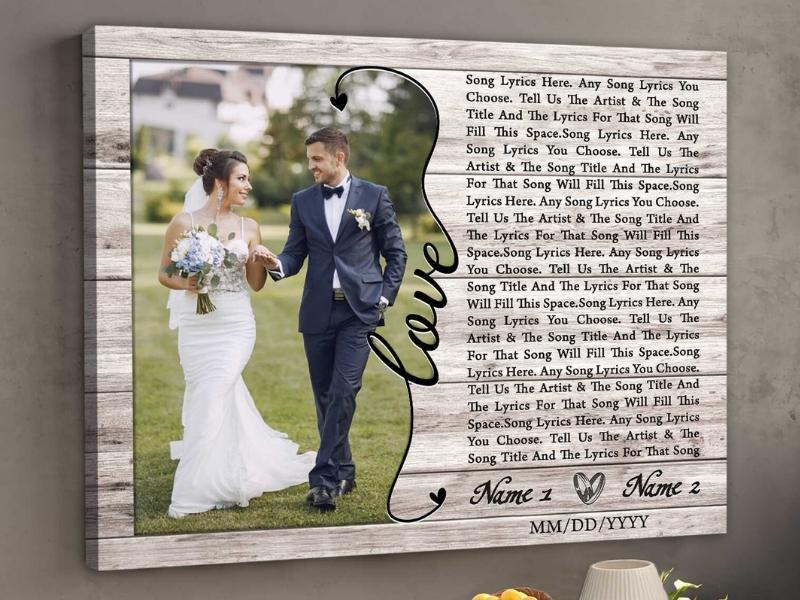 Is there a song that you both enjoy? What about your first dance as husband and wife to the wedding song? You and your loved ones will cherish this amazing moment forever! You can't go wrong with our personalized song lyrics (21 years) picture canvas print as a 21st anniversary gift for him.
To make it one-of-a-kind, choose your favorite image and then add the people, year, and song lyrics that best describe it. Custom song lyrics (21 years) picture canvas poster may knock your companion off his or her feet. This wonderful framed canvas wall art for your house will always preserve those priceless phrases.
14. Brass Growler
You're looking for a traditional 21st anniversary gift for a beer fan? You'll get a lot of attention with this one-of-a-kind growler. It has a stunning design and is constructed of stainless steel with brass plating. These beverages will remain cool and fresh for up to two weeks with the help of this groundbreaking technology. In addition, it may be personalized with a monogram to make it even more unique.
15. Brass Zippo Lighter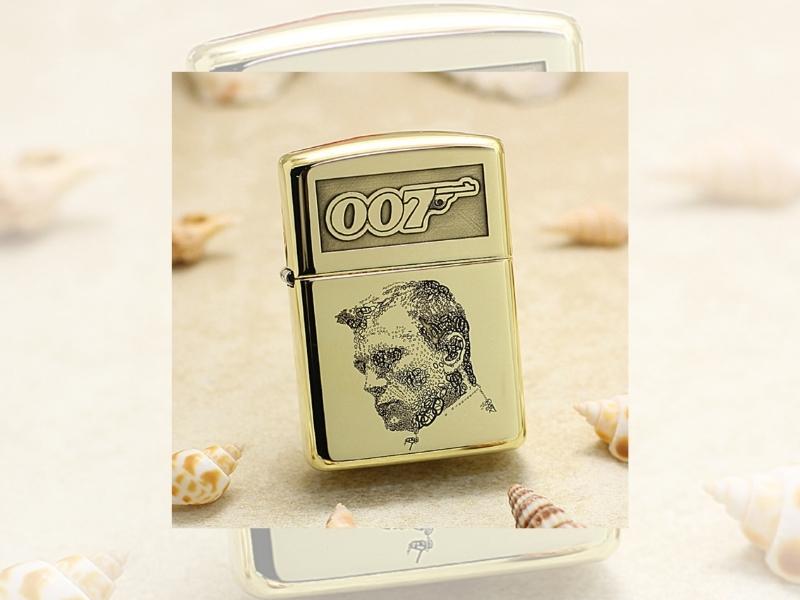 This 21st anniversary gift is all he needs whenever he needs one, thanks to his freshly customized brushed brass Zippo lighter.
16. Brass Hummingbird Tie Tack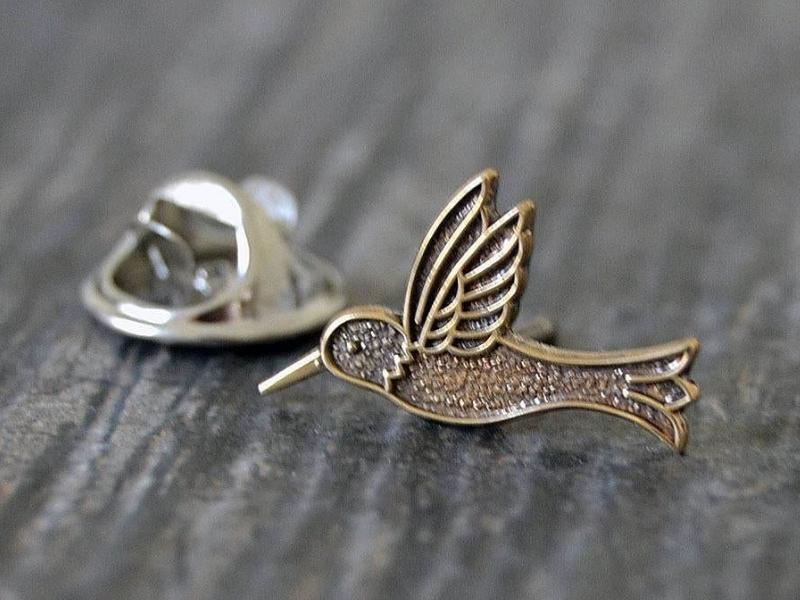 Put this brass tie tack on, and you'll see how cute the hummingbird is. Sending this traditional 21st anniversary gift to your husband and see what his emotion is!
17. Rustic Wood and Brass Wall Mounted Bottle Opener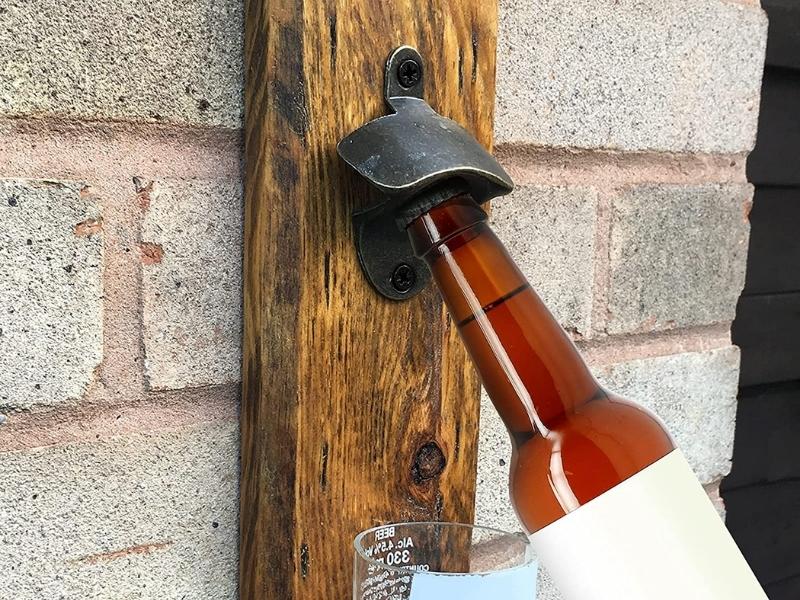 Rustic wood and brass bottle opener installed on the wall will always be in demand. Then, surprise your loved one with these yearly anniversary gifts.
18. Nickel Money Clip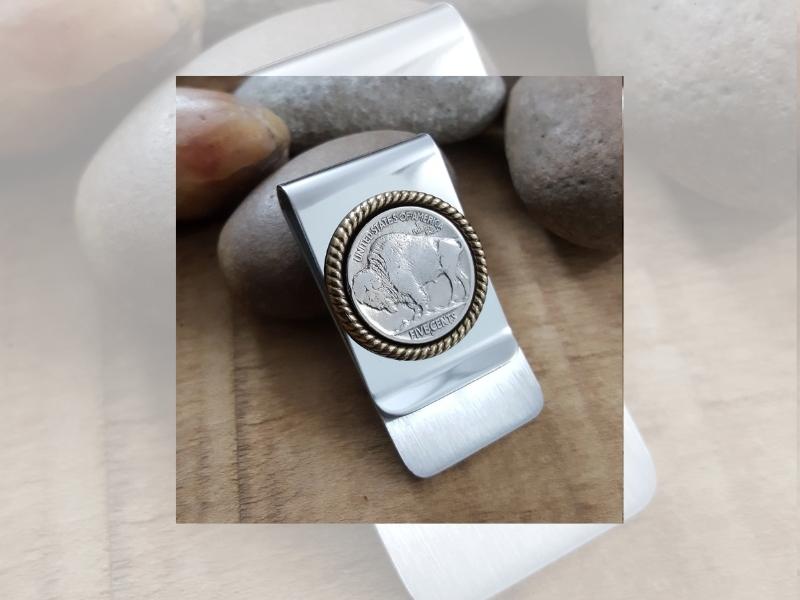 The sailboat money clip is made of nickel and other metals to help him keep track of his money in case he doesn't want to carry his wallet around all the time.
19. Loving Horses and Old Church Wall Art Decor Oh Canvas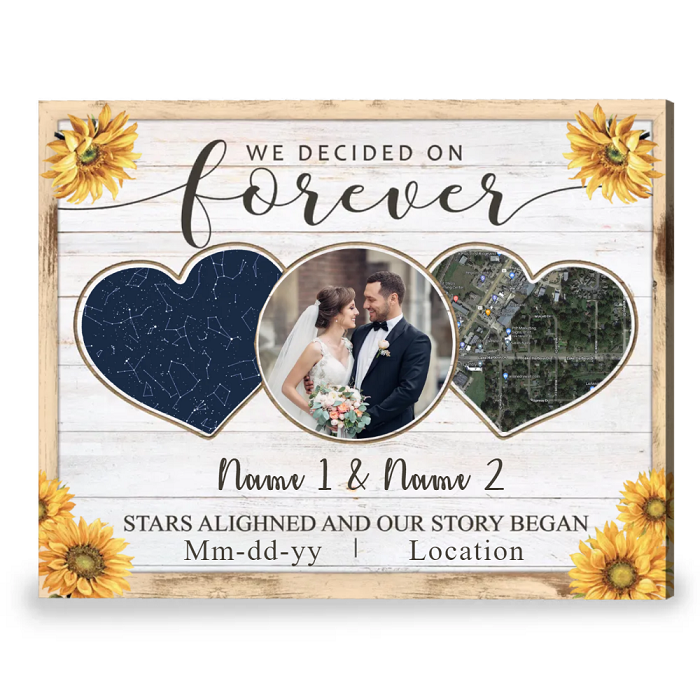 This pair of adoring horses is a powerful symbol of family, collaboration, and teamwork. Because you can customize this canvas print with the date and names of your wedding anniversary, it is a heartfelt 21 year anniversary gift to give to your spouse.
Invoking the frigid weather but the warmest date ever when you make your commitment to one other is very heartfelt by hanging this wall art decor. Is there any reason not to put it in your shopping basket immediately?
20. Nickel Plume Feather Tray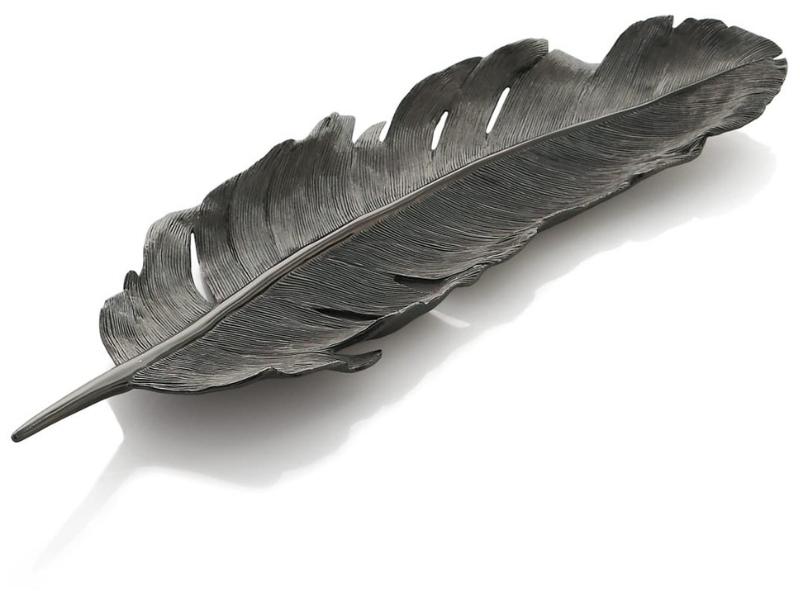 Want a 21st anniversary gift for him that combines the two metals? The tray is made of nickel and brass and is a one-of-a-kind piece. When applied to a surface, the delicate feather form adds both texture and a hint of gloss.
>>> Read more: 47+ Best Long-Lasting 18th Anniversary Gift for Him & Her
Brass and Nickel Anniversary Gifts for Her
21. Custom Text Canvas Print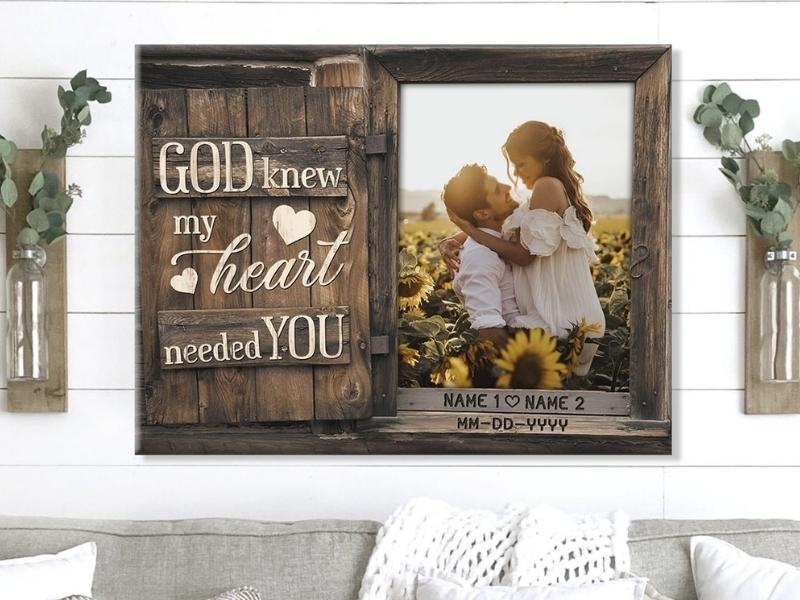 What if you kept your wedding vows as a permanent part of your life? Your wife will love this personalized canvas print of your wedding vows. You and your partner will cherish it forever as a reminder to keep your pledge to one other.
Oh Canvas tips

You need to make sure the image you want to print on canvas is of good quality.

If you want to upload an image, make sure it's a good quality one and at least 250 KB in size. That's the smallest size at which the end outcome will suffer, yet naturally the greater the better.
22. Antique Brass Ornaments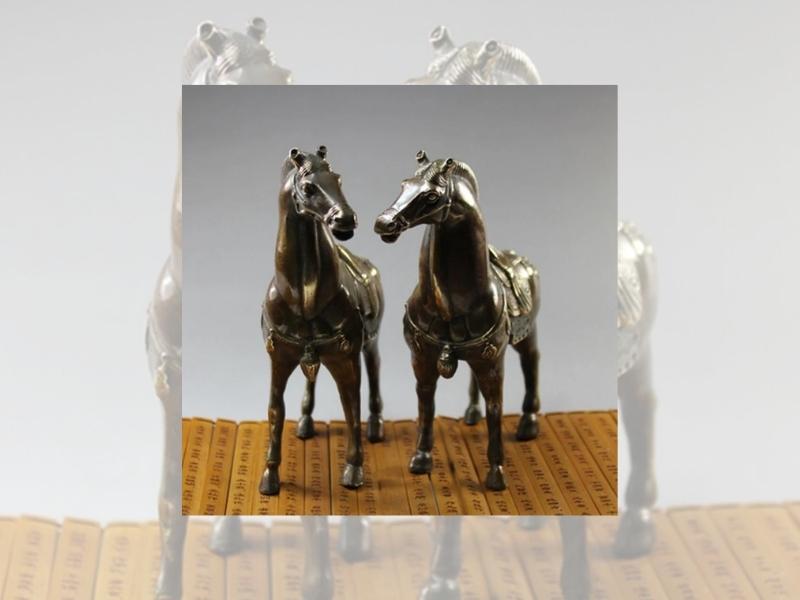 Consider a present that enhances her living area for your 21st anniversary. She shows her how much you care about her passion for antiques and old artifacts, treat her to an antique brass ornament. Visiting some of the top antique stores and letting her select something she likes is a better idea than buying her anything.
23. Aurate Connection Bracelet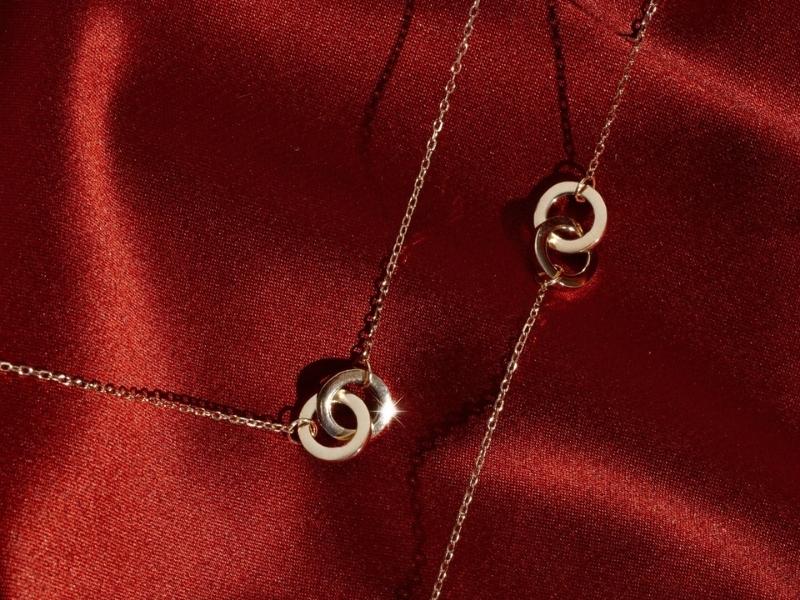 After 21 years of marriage, your connection is strong, which makes this bracelet an especially fitting 21 year anniversary gift for wife. It features two interlocking circles, symbolizing unity, and it comes in yellow gold, rose gold, or white gold.
24. Brass Drop Earrings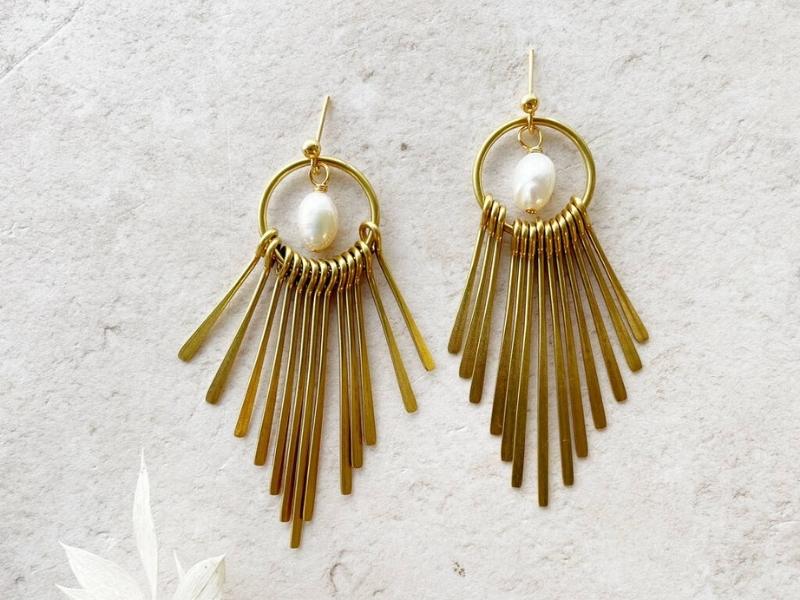 Stunning chrysoprase and quartz doublets complete the look of these beautiful earrings. In addition, they are made of 14K gold-plated brass and include exquisite detail etched into them, making them an ideal 21st anniversary gift.
25. Brass Cuff Bracelet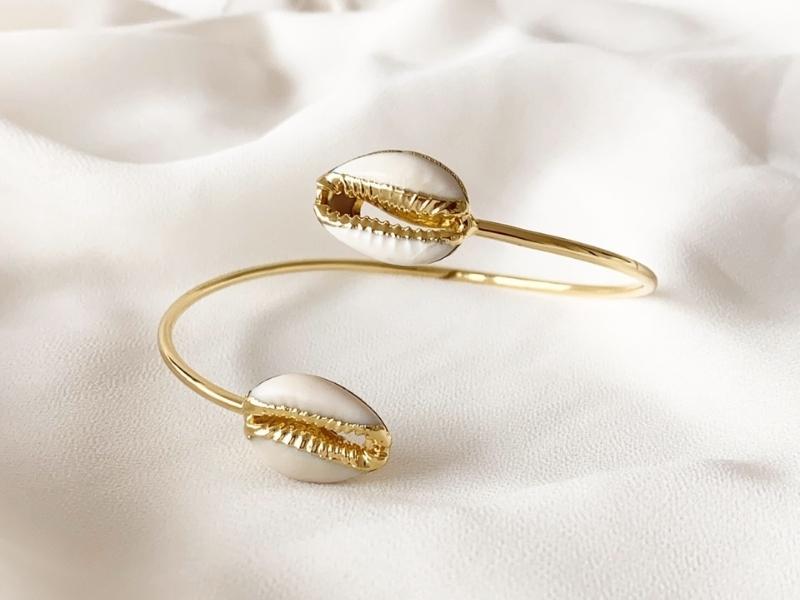 For your 21st wedding anniversary gifts, you'll present them to her, but she may wear them on any occasion. Although it is rather large, it is not uncomfortably so, and it is really glossy. The truth is, she'll be overjoyed.
26. Brass & Moonstone Crescent Moon Earrings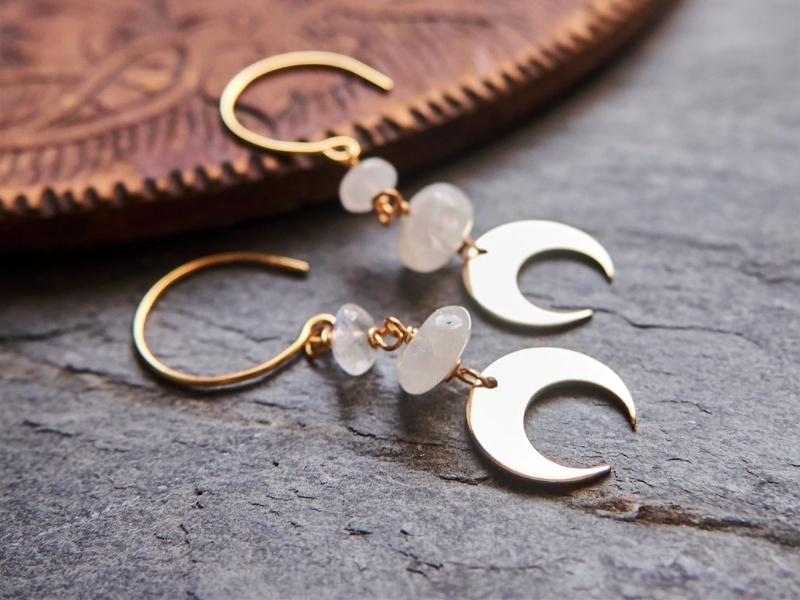 Because moonstone is a form of iolite, which is the official stone of the 21st anniversary, it has significance here. We couldn't be more in love with these earrings.
27. Fawn and Rose Brass Necklace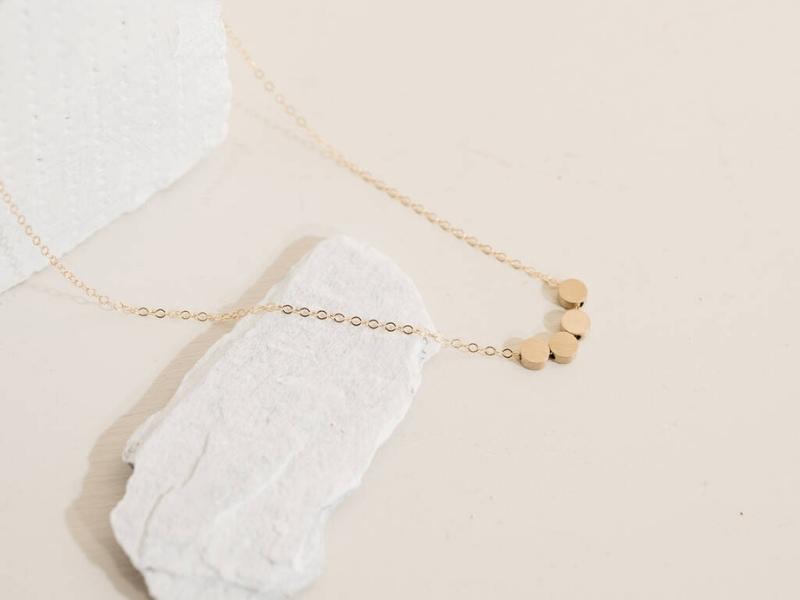 Simplicity may be a powerful tool in the jewelry world. Featuring four delicate circles, this brass necklace is a lovely, simplistic item that she may wear every day.
28. Brass Bowl Kitchen Scales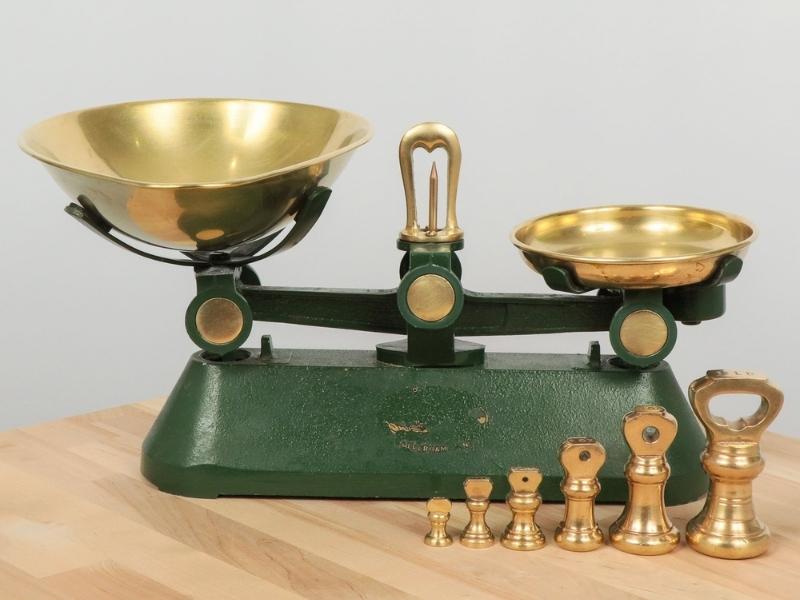 If your loved one is a fan of baking and following recipes, treat them to a set of beautiful brass bowl weighing scales as 21st anniversary gifts for her! What's not to love about a digital scale that doubles as a kitchen decoration?
29. Modern Brass Candle Holder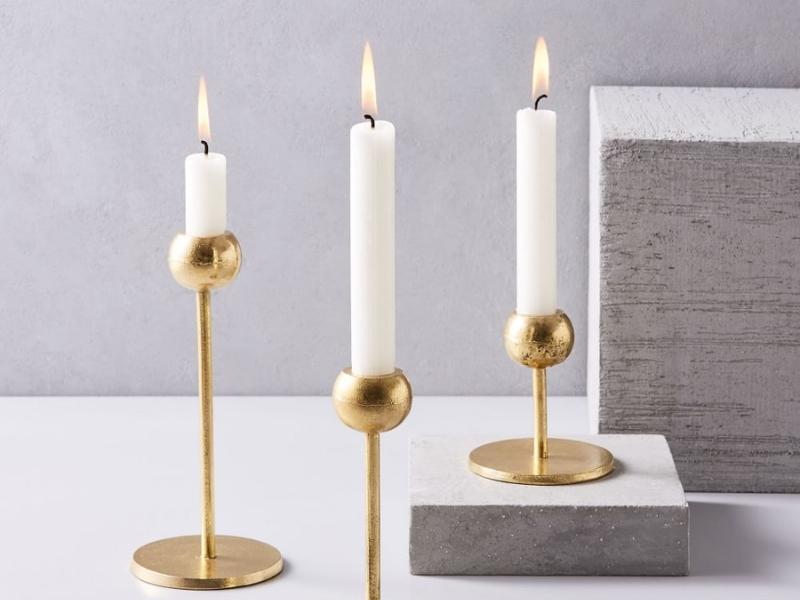 This set of candle holders is guaranteed to please her. They'd be ideal for a candlelight meal for two at your house, prepared entirely by you. In the end, you're trying to impress her with this 21st anniversary gift modern.
30. Brass Table Vase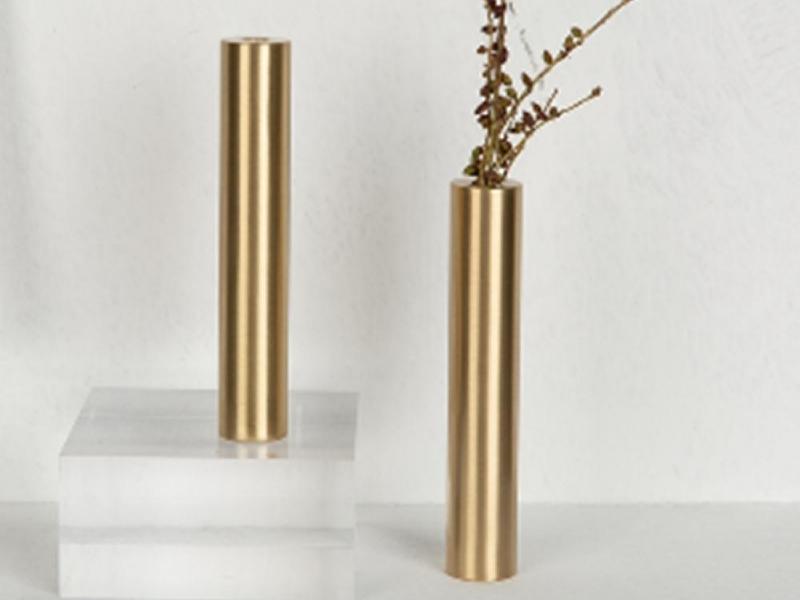 You may use this beautiful brass table vase for anything from keeping kitchen items in order to place a large bunch of flowers on her dresser to commemorate your 21st anniversary.
31. Large Solid Brass Planter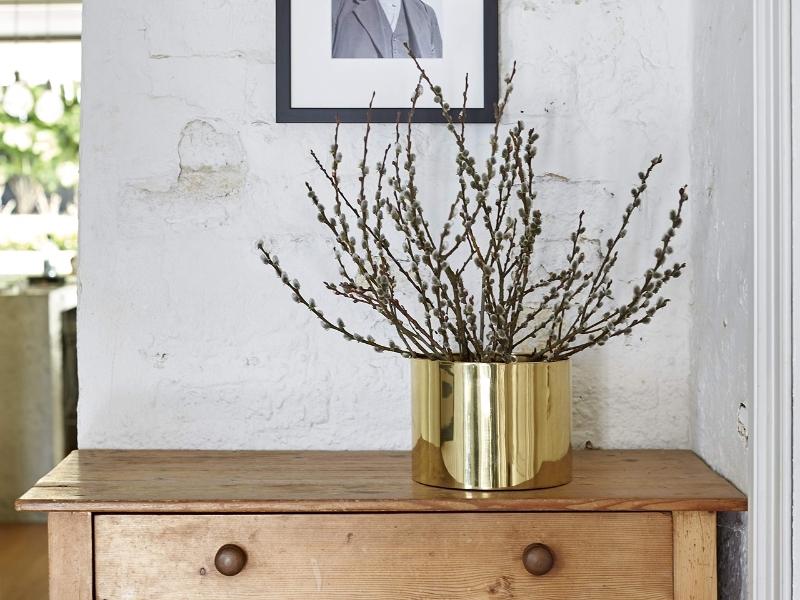 This lovely planter, placed next to the couch, would be ideal for storing a selection of leisurely reading periodicals. Wherever there's room, a magnificent palm tree may be put in a corner. Hand-crafted and hammered metal planters are a sure thing. It's so versatile, this 21 year anniversary gift will go with everything.
32. Brass Hammered Mug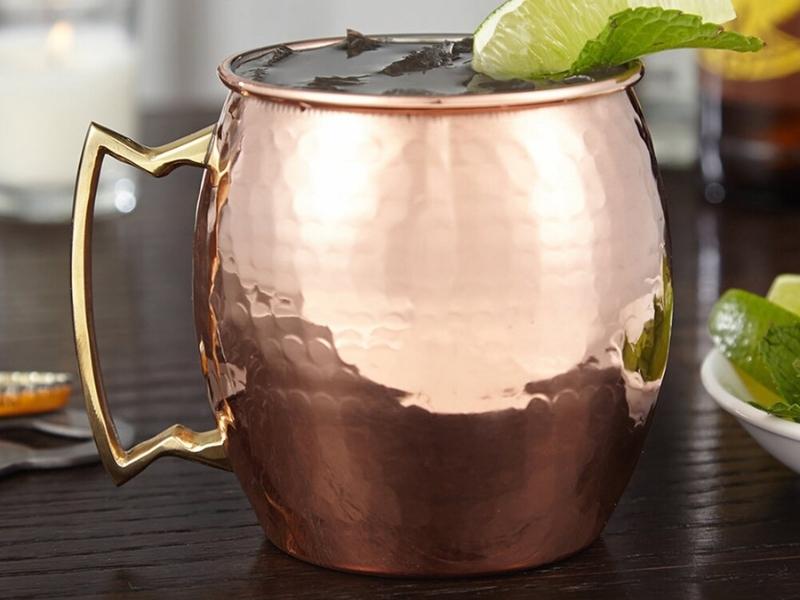 What better way to celebrate our 21st anniversary than with Moscow mules? Absolutely! Add some flair to your home bar with these hammered brass cups. In addition, the stainless steel foundation makes them particularly long-lasting and robust.
>>> Read more:  Top 27 Surprised Anniversary Gifts for Sister And Brother In Law
21st Anniversary Gift for Couples
33. Personalized Names On Street Sign Canvas Print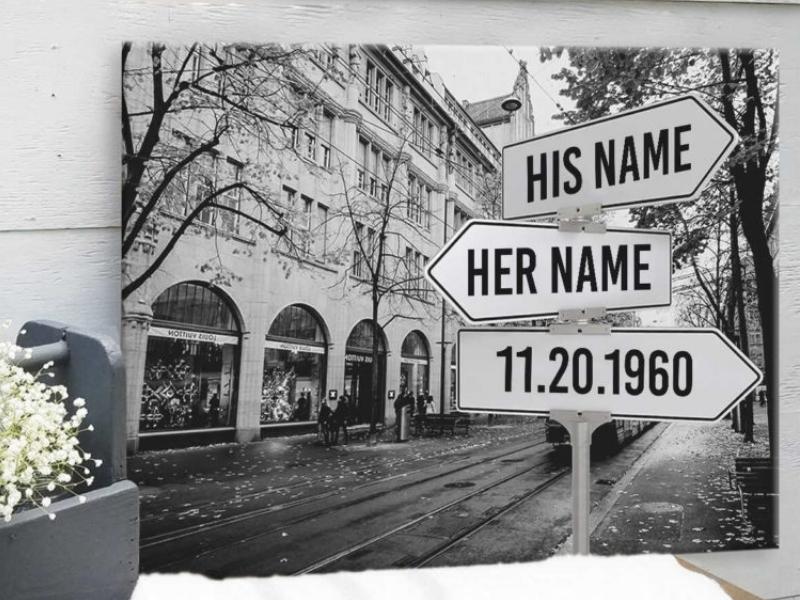 This 21st anniversary gift can help you feel right at home in your new place. This beautiful canvas art print is a wonderful way to express yourself in your house and beautify your walls.
People are what make a house a home. Gift your loved ones this personalized street sign canvas art to show them how much you care about them and how much you appreciate their home.
Oh Canvas tips

Gift this to your relatives and friends when they are moving in or out of a new place. Help them feel at home in their new place with a canvas print that features their names.
34. Brass Starburst Round Side Table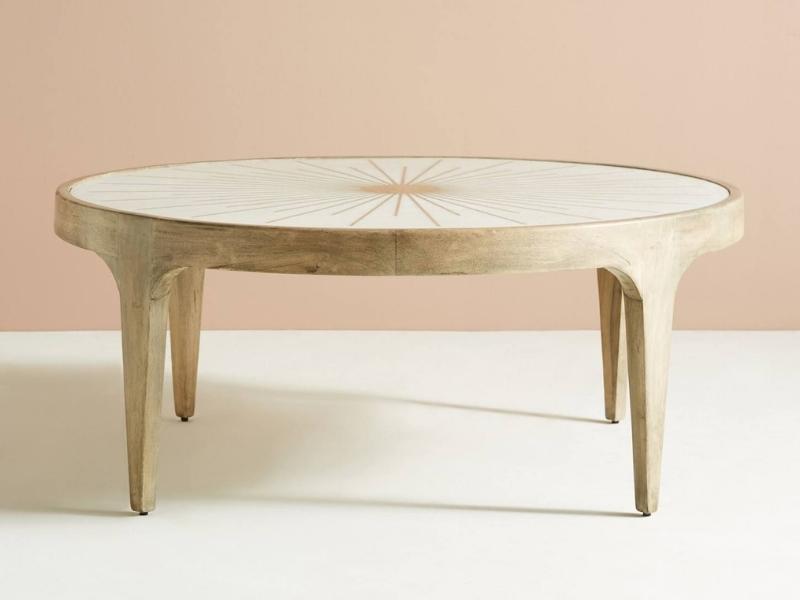 In any setting, this table is sure to be the center of attention. In keeping with the traditional 21st anniversary gift, it has a brass star and serves as a permanent remembrance of your long relationship.
35. Nickel Photo Frame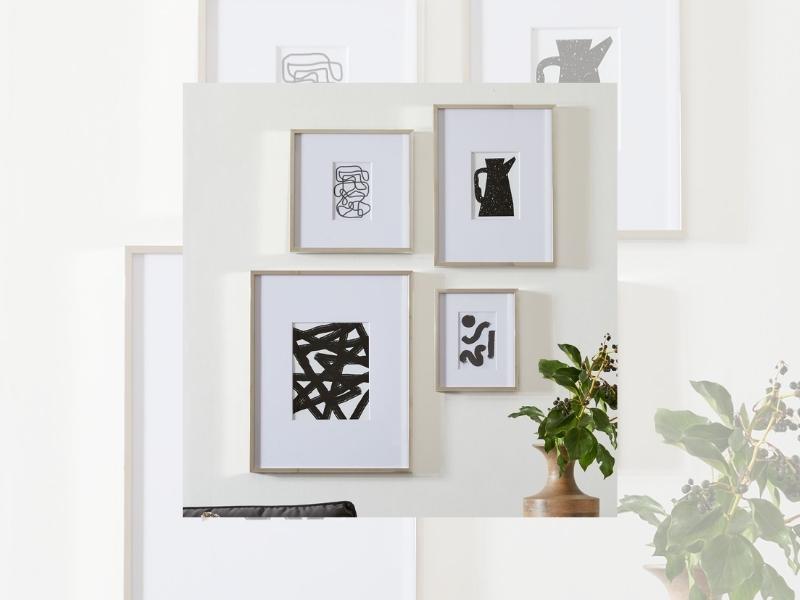 This stunning nickel-plated picture frame is a great way to honor the 21st anniversary. Include a photo from your wedding day or a current memory to make it more personal.
36. Date Night Decider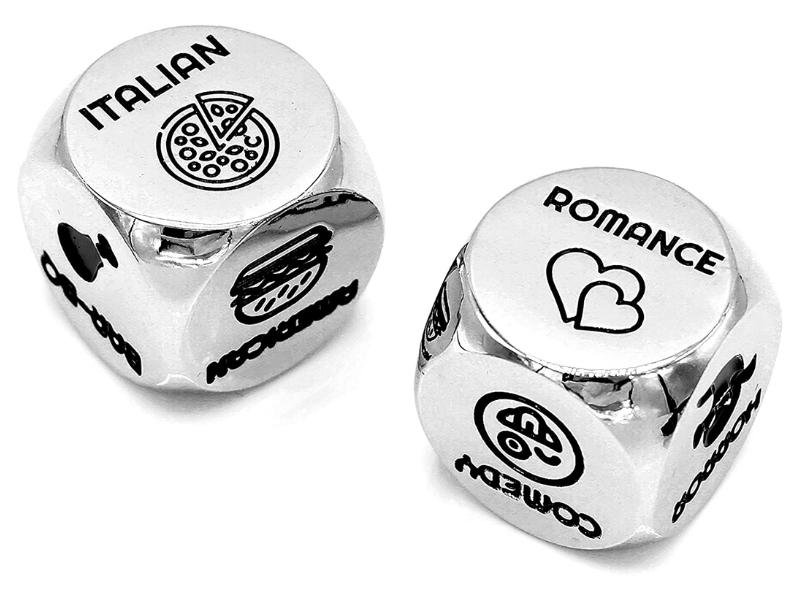 These dice might come in handy if you and your significant other constantly run out of ideas for date nights. You may choose from various different selections that come in a gift box with a card for the 21st anniversary.
37. Rose Gold Barware Set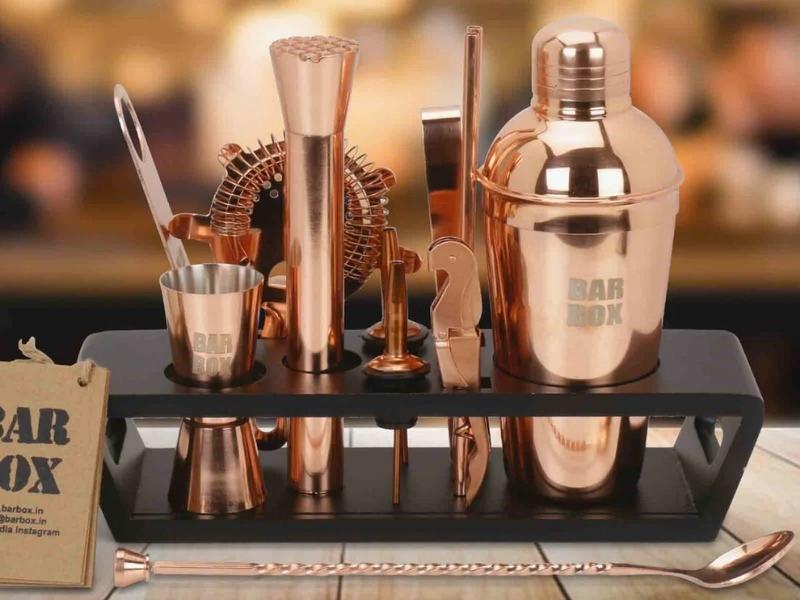 This rose gold barware set is both beautiful and unusual, with a distinct vintage flair. For a romantic evening of supper and drinks at home, your significant other may prepare their own celebration cocktail using the three ingredients provided.
38. Brass Fountain Pen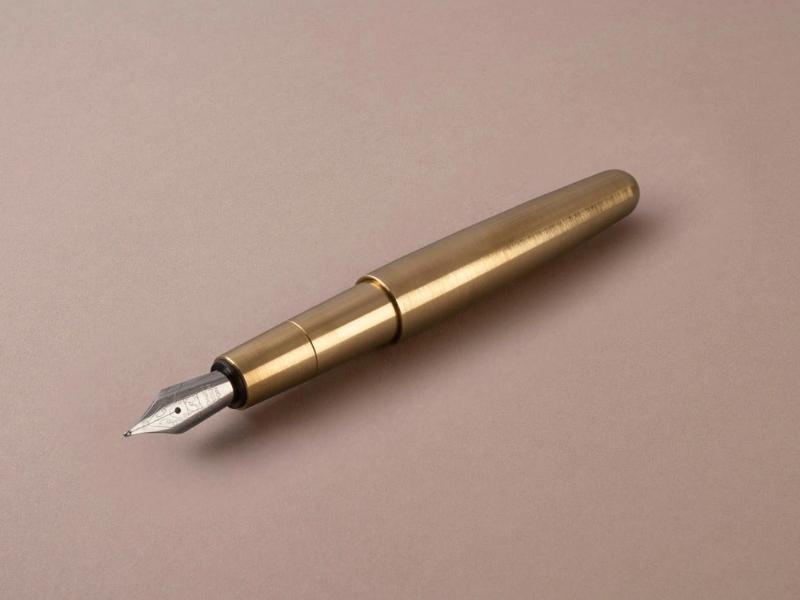 This brass fountain pen has a beautiful form that is both useful and comfortable. Having a pen like this will make making grocery lists and other workday tasks a little more enjoyable. In addition, it's packaged in a beautiful gift box.
39. Brass Butterfly Bird Feeder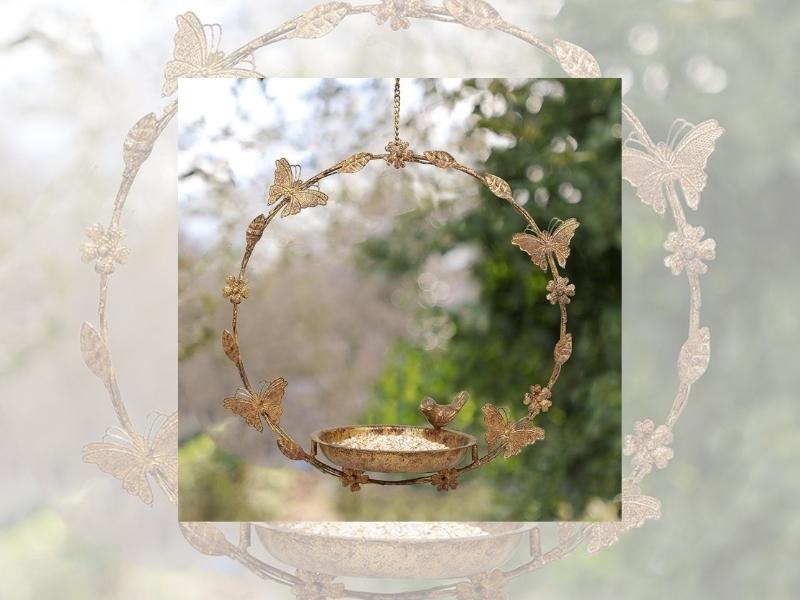 This brass-colored spherical butterfly bird feeder is a wonderful 21 year anniversary gift for someone who enjoys gardening and caring for the local fauna. You may hang it from the trellis in your garden or a tree limb and watch the birds flock to it for a wonderful snack. Plus, it gives you and your partner something enjoyable to do together.
40. Hanging Bird Bath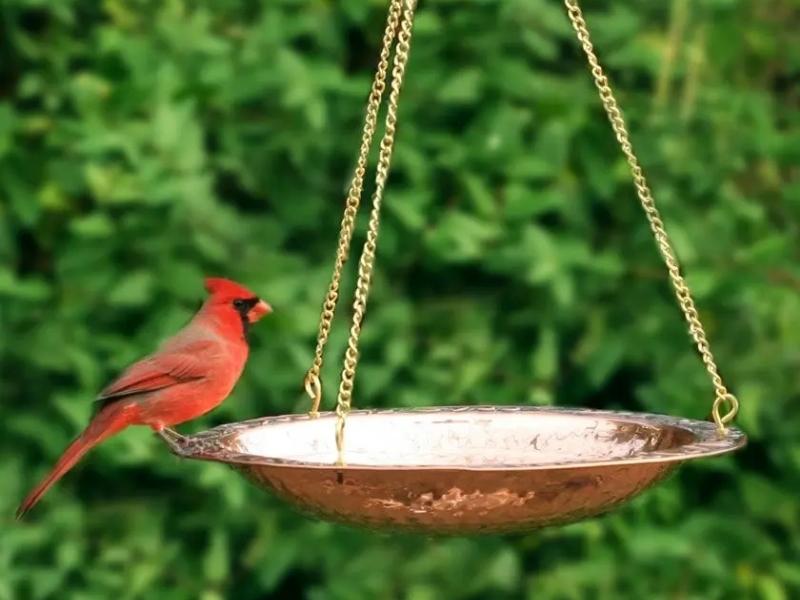 Having brass or copper exposed to the weather only enhances its beauty over time. You'll grow to appreciate this 21st year anniversary gift more each time you gaze out the window.
41. Hammered Brass Sink Bowl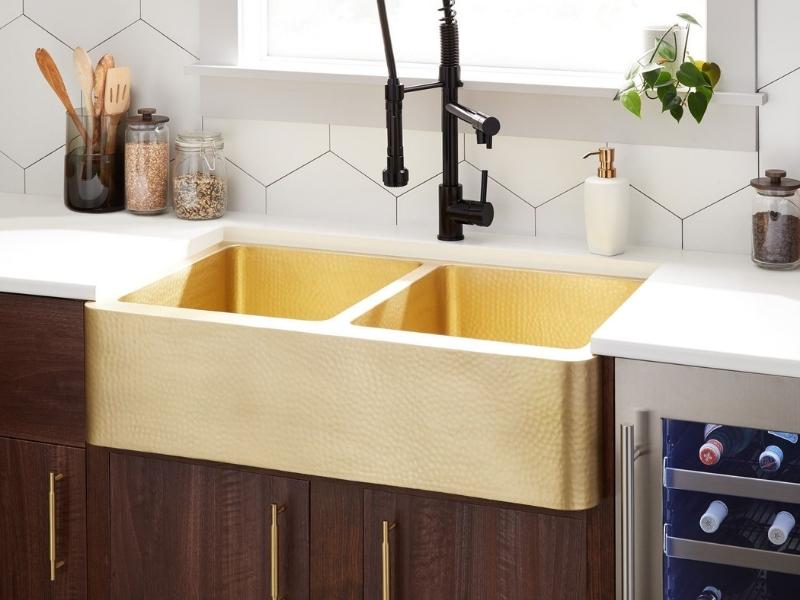 Think about the possibility that you've been meaning to redo your bathroom for a long time but just haven't had the time. Having a beautiful sink bowl in your house is likely to inspire you! It'll be a cherished family treasure for generations to come, thanks to its sturdy brass construction.
42. Personalized Photo Gift Canvas Wall Decor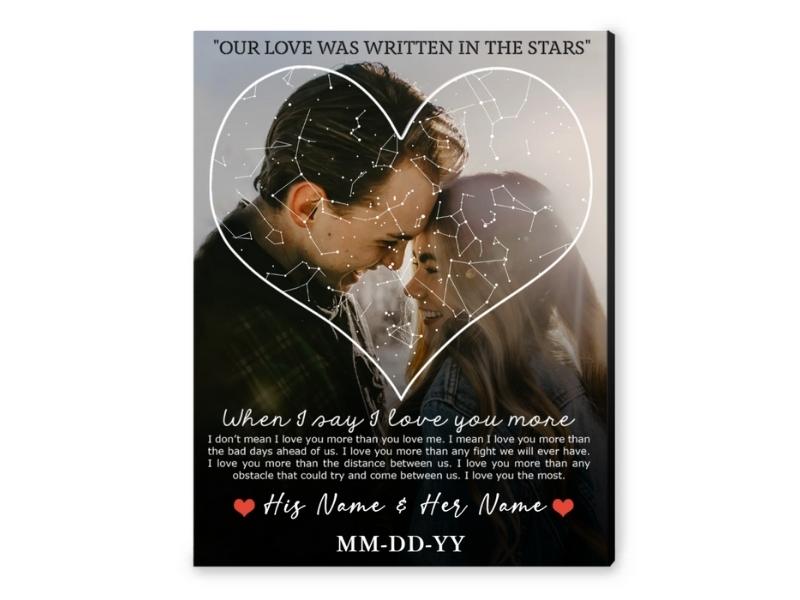 You liken your love to the endlessness of the night sky. Our star map photo canvas print lets your everlasting soul shine. What better way to show your love for your significant other than with this beautiful heart chart?
This constellation decoration includes a unique location, picture, name, and your wedding date. It's the perfect way to mark the special occasion of your third wedding anniversary with the star map picture canvas. As a married couple, you have been together for three years. You and your loved ones may light up your hearts with our brightly colored quotation art!
43. Brass Wine Chiller & Champagne Cooler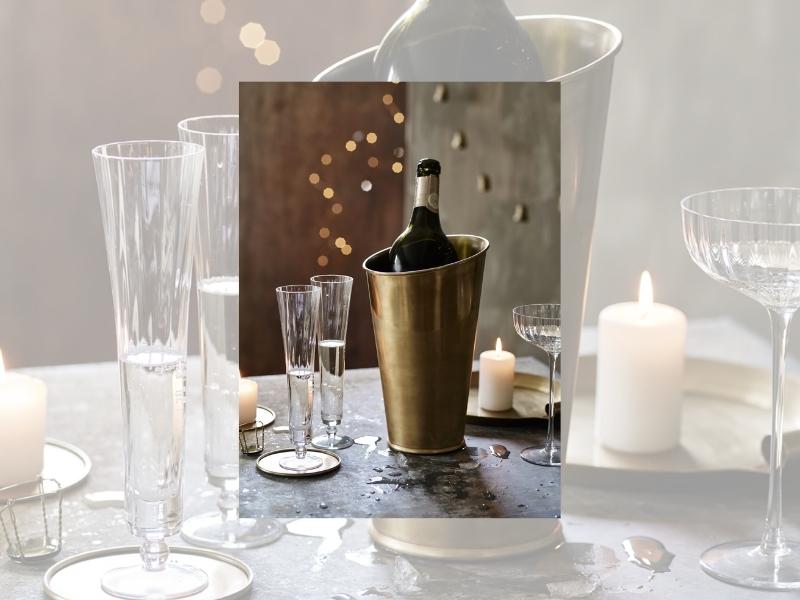 When it comes to kitchen and bar accessories, hammered brass has an undeniable sophistication. Bring out this wine cooler and champagne cooler at your next party, or maybe a more private evening for two!
44. Brass Bed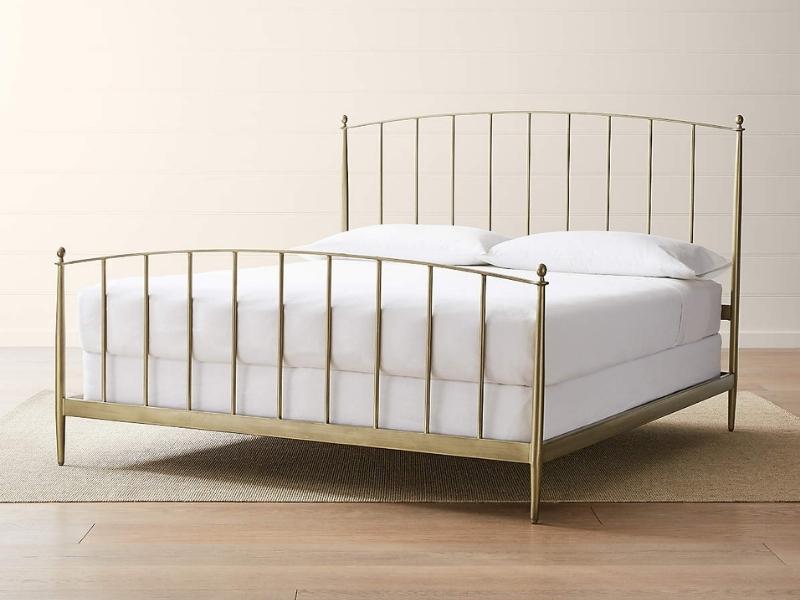 Because of this 21st anniversary gift modern, we don't know for sure where the link between a brass bed and romance came from. We've never seen anything like this before.
Oh Canvas tips

You may want to consider purchasing an ultrasonic cleaner if your brass is badly tarnished. Tarnish is easily removed when citric acid and lemon oil are used in a solution.
45. Brass Incense Holder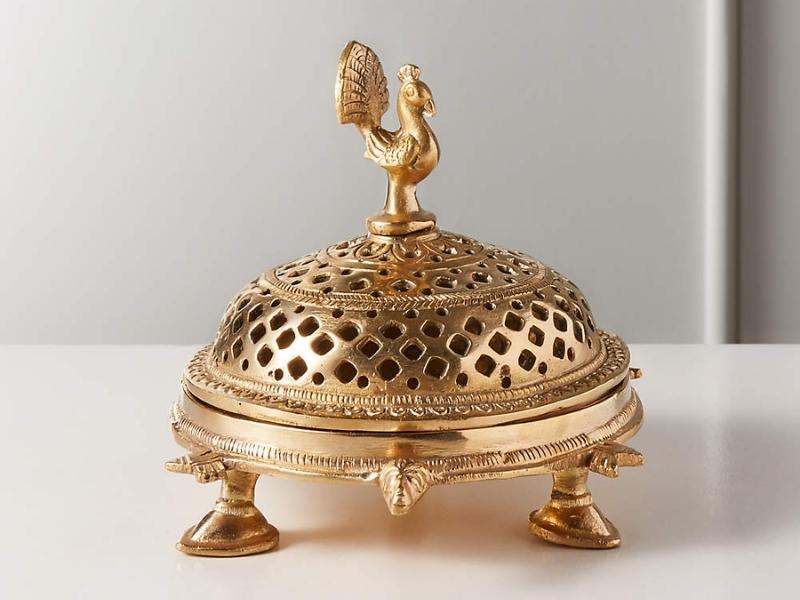 Lovebirds who like a mix of styles would appreciate this! The craftspeople who created this incense holder worked with solid brass to create it. With the addition of peacock feathers, the design is elevated to a whole new level.
46. Smart Brass Growhouse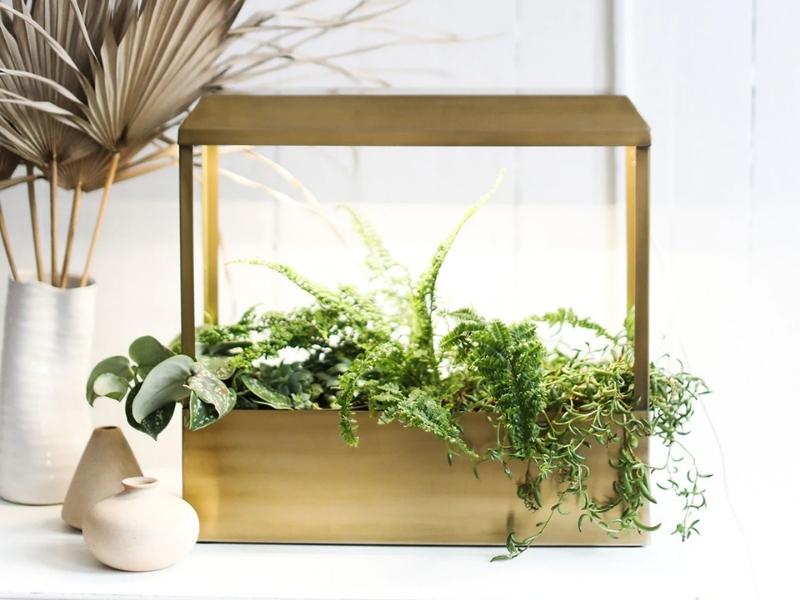 Why not give a brass grow-house for your 21st anniversary? It takes a lot of love and patience to raise a live creature. Similarly, a 21-year marriage requires constant care and attention.
Oh Canvas tips

If you want to start seedling growth early in the season while temperatures are still low, you might consider purchasing heat sources.

There are a few different ways to heat seed flats and stimulate development, the most common being a propagation heating mat but also include the use of heat wires buried in seed benches.
Read more:
When a couple has been married for two decades, that's an impressive accomplishment. People often claim that getting married is a lot of effort, which may be the case. It is nonetheless worth the effort to retain anything of value. Adding one of those 21st anniversary gift suggestions to the celebration will only help to enhance the whole experience. Once again, Oh Canvas, congrats to you on achieving the 21-year-together journey!