When it comes to anniversary presents, it might be difficult to select one that perfectly expresses your love. If you're looking for new ways to say "I love you!" on your anniversary, try one of these easy DIY anniversary gifts. You may commemorate your wedding anniversary in a variety of ways, from the low-key to the lavish. If you're looking for a unique way to celebrate your anniversary this year, check out Oh Canvas's blog for some ideas that are guaranteed to rekindle your romance.
Easy DIY Anniversary Gifts for Him
1. Anniversary Date Cake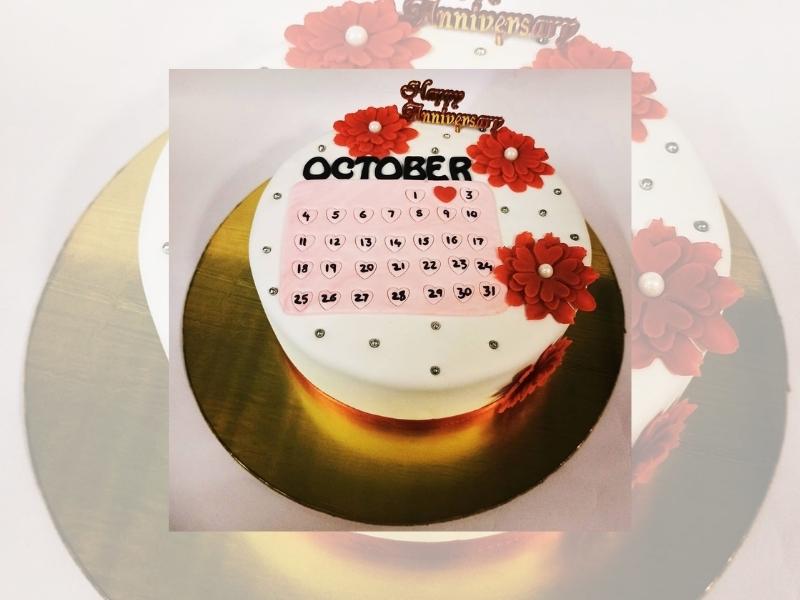 To celebrate an anniversary with someone who loves cake, nothing could be better than making it yourself! For an extra personal touch, you could make the cake seem like a calendar and include a heart on the day of your anniversary!
2. Scrabble Craft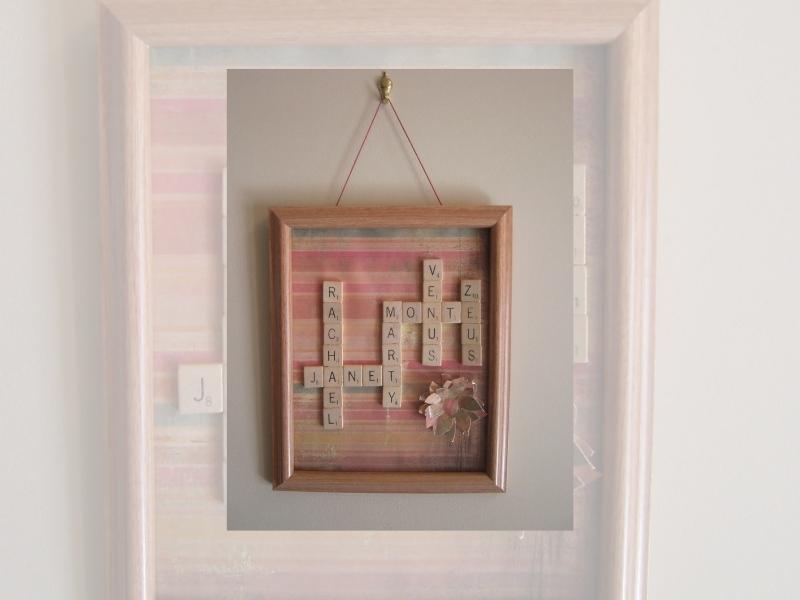 Craft this project if you and your significant other like playing board games late into the night. If you want to demonstrate your love for the person in your life who you cherish the most, then this craft idea is for you. Just make sure you're not using your favorite game's genuine tiles, and only use spares!
3. Homemade Shadow Box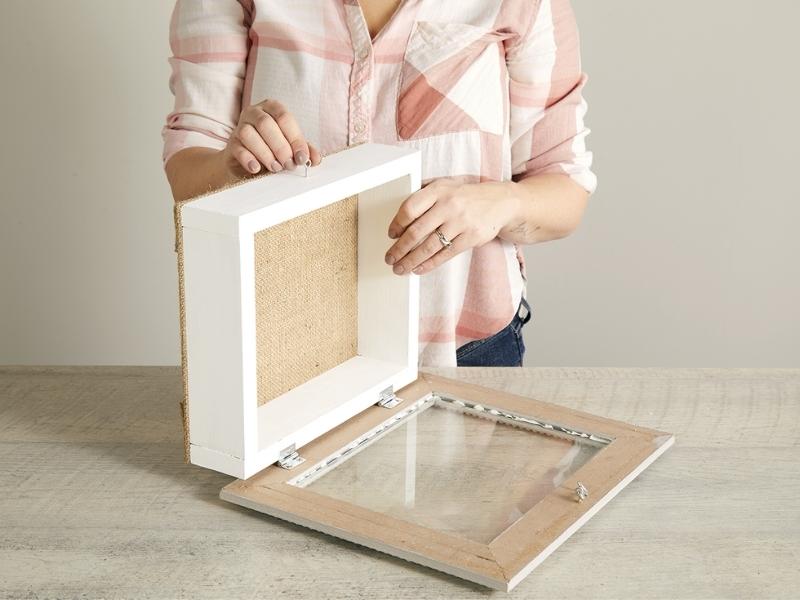 A shadow box is a terrific option if you're running low on DIY wood anniversary gifts. A shadow box is a space in between a picture frame and a shelf where you may display sentimental objects for your sweetheart to serve as a constant reminder of your undying affection.
4. DIY Anniversary Gift Lock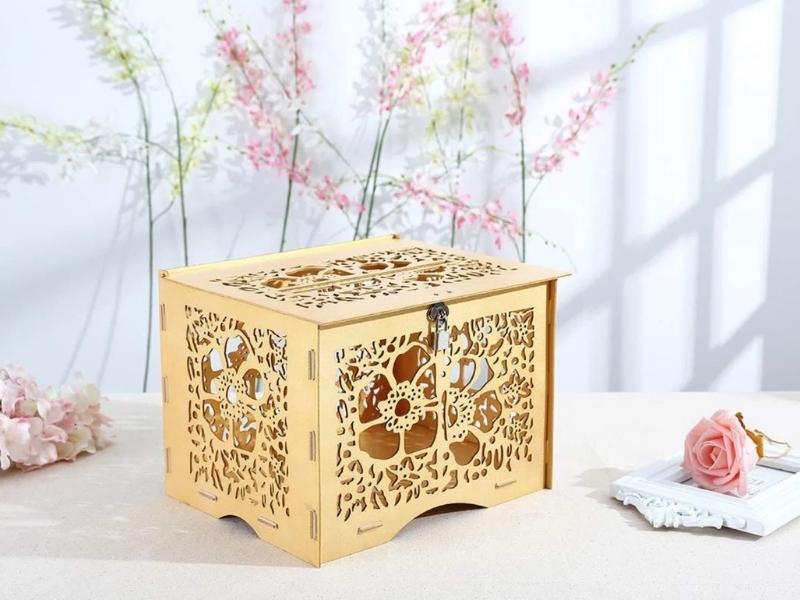 Investing in a set of metal alphabet stamps is an excellent anniversary present for him. Although it's an easy present to put together, it's also a meaningful one. This lock may be used to commemorate your wedding anniversary in any location of your choice.
5. Personalized Song Lyrics On Canvas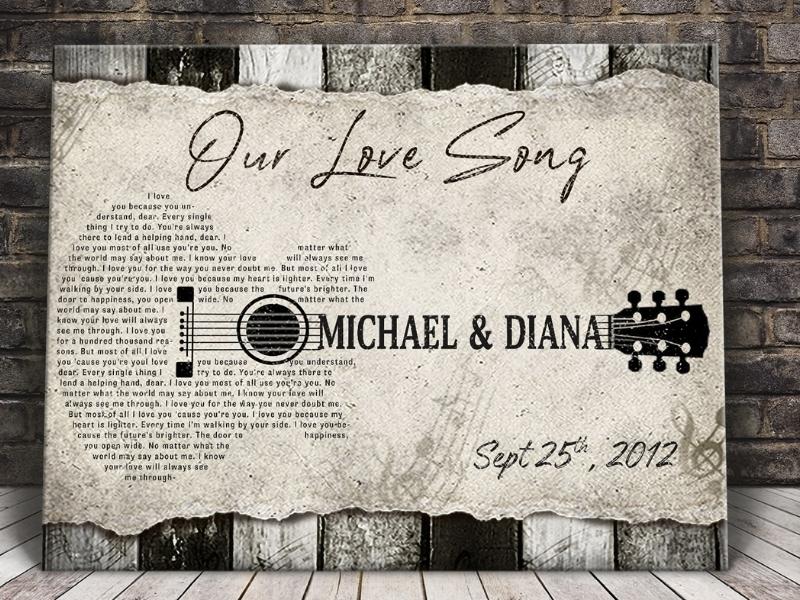 With the Music Wall Art, you may immortalize your favorite melody on paper. Singing like there's no tomorrow doesn't matter whether you're in your first year as a couple or you're twentieth. This guitar-shaped guitar is a one-of-a-kind customized present.
Gifts for the anniversary should be placed here. You may celebrate love in any location, even a canvas. This is the one piece of décor you've been looking for all along. Personalize it with the names and wedding dates of you and your spouse.
6. DIY Stamped Leather Bracelet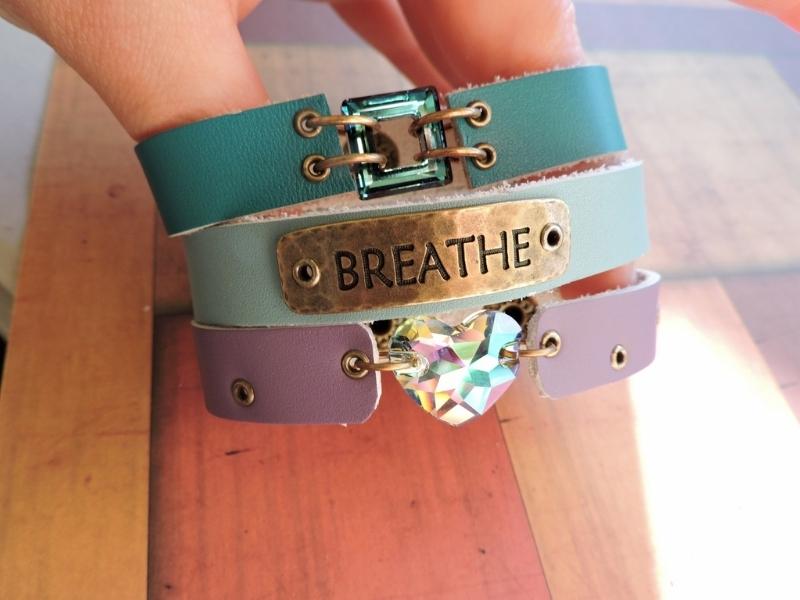 These metal-stamped leather wrap bracelets are one of my favorite DIY anniversary gifts for husband since they may be worn to remember a variety of special occasions, such as anniversaries, birthdays, baptisms, and many more.
7. Photo Coasters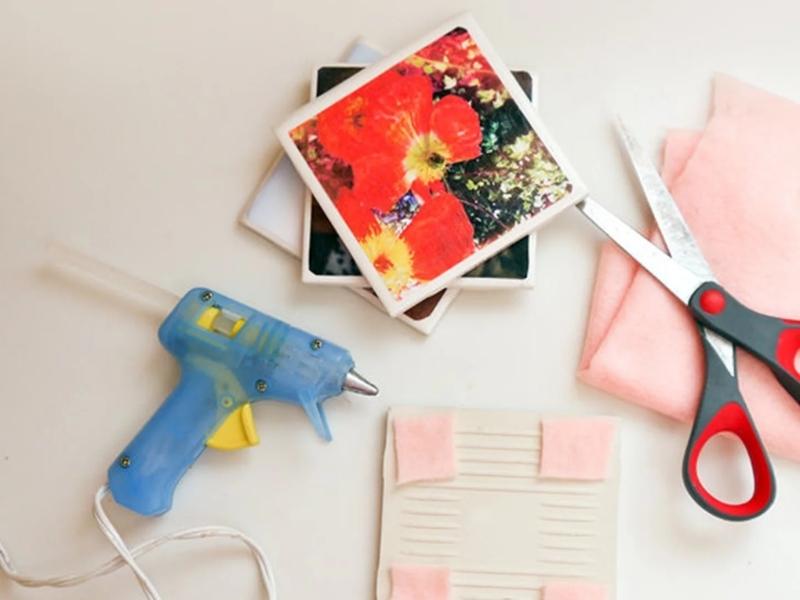 It's a terrific DIY anniversary present for him since it's both uncommon and beautiful. When you're done with the transfer, present it to your spouse to remember the good times that you had as a couple. It will be more appealing because of the aged appearance.
8. Bacon Roses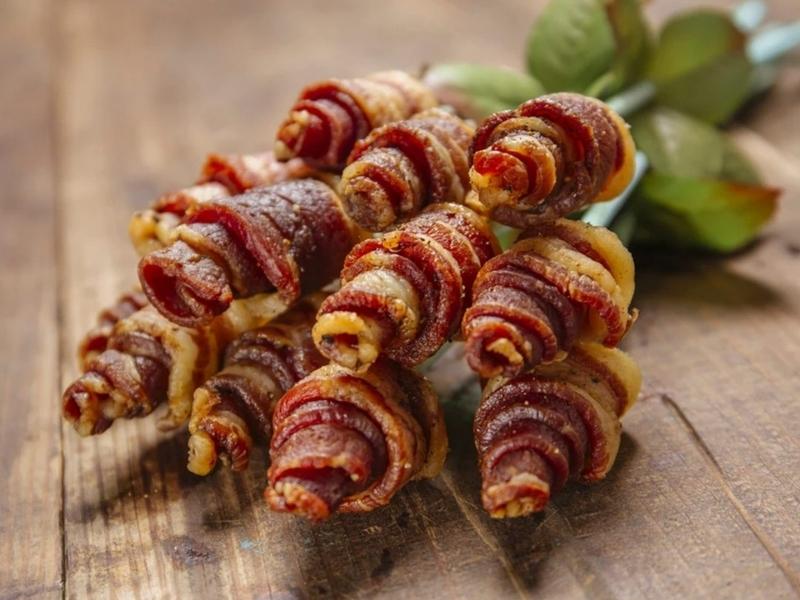 The stomach is, of course, the route that leads to the heart. Make the greatest DIY wedding anniversary gifts for him using this knowledge. To make this bouquet of roses, all you'll need is some good bacon, which he'll eat while marveling at your creativity! So, the next time you go shopping, don't forget to pick up some bacon!
9. Photo Candle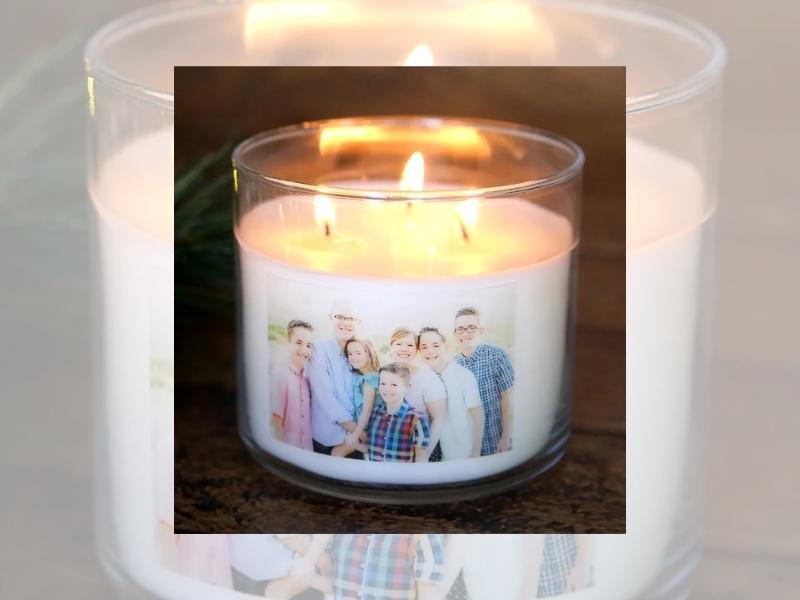 Giving your partner a Photo Candle with a photo of you two printed on it is a romantic way to commemorate your anniversary. It's an easy-to-make present that may also serve as a pleasant reminder of your friendship with him.
10. Wedding Vows Photo Frame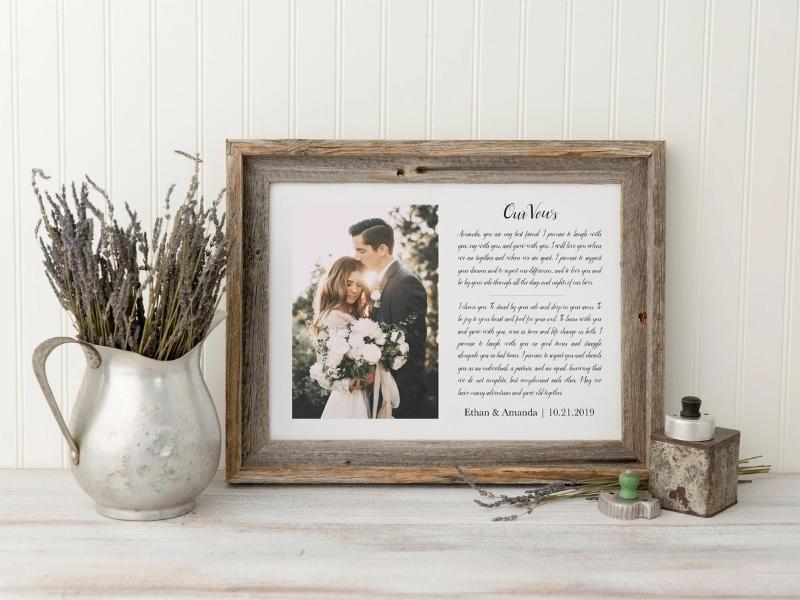 There are few vows as important as the one we make on the day of our wedding to our spouse. Gift your loved ones a framed copy of your wedding vows to show them how much you care about them. This is the most heartfelt and loving of all the best DIY anniversary gifts for him.
11. Box Full of Dates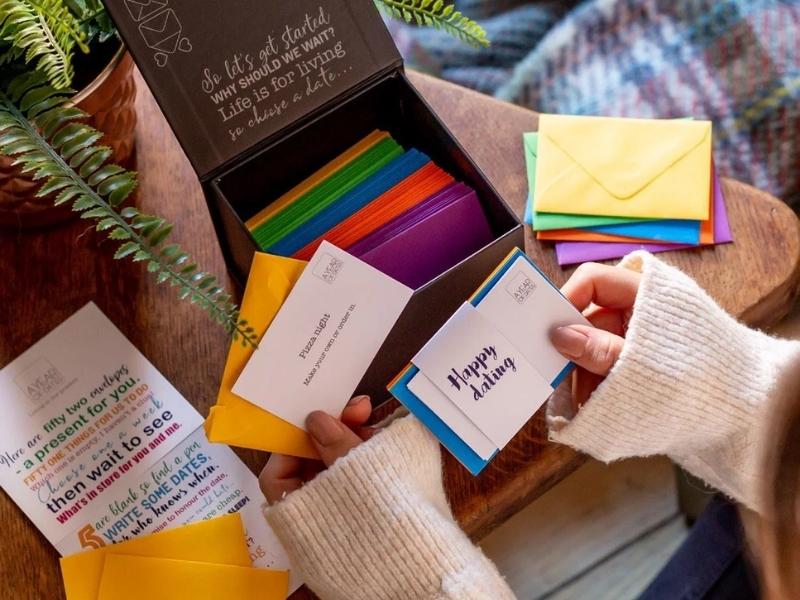 One of the other homemade anniversary gifts for boyfriend 1 year that he'll appreciate is this tasty treat. Give him a box of dates as a surprise. Make a list of all the different dates you might go on. Let your imagination go wild and include themes that he enjoys. Your family and friends will be quite complimentary about this.
>>> Recommend reading:  Easy 39+ Harmony 24th Anniversary Gift for Her, Him & Couples
DIY Anniversary Gift Ideas for Her
12. Personalized Wedding Anniversary Gifts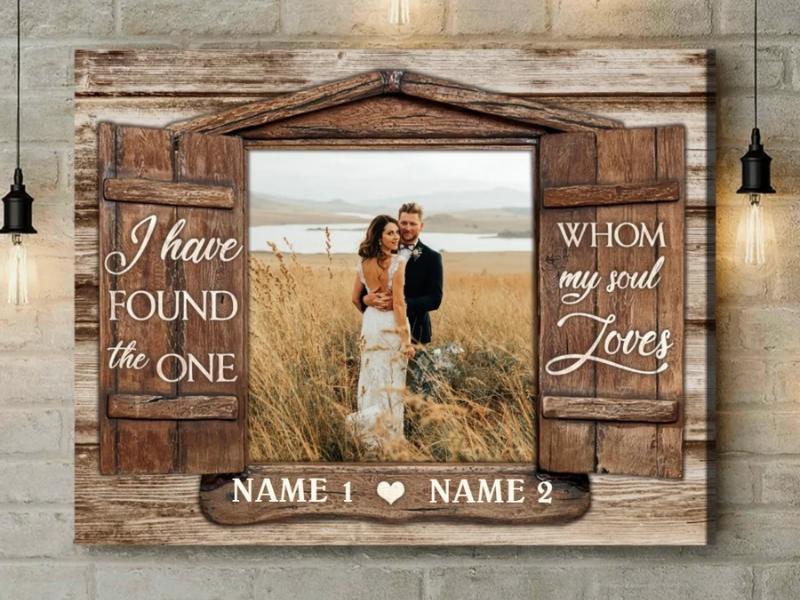 A meaningful method to show our appreciation and thanks for the couple's commitment to one another is via gifts for the bride and groom. A happy and prosperous future awaits the newlyweds if they get gifts that are adorable.
It's possible to think of a personalized picture canvas as the most accurate expression of your feelings for your significant other. This gift is sure to impress your loved one since it has a buck and doe pairing and a meaningful inscription with the same name and date that may be altered.
13. DIY Love Story Map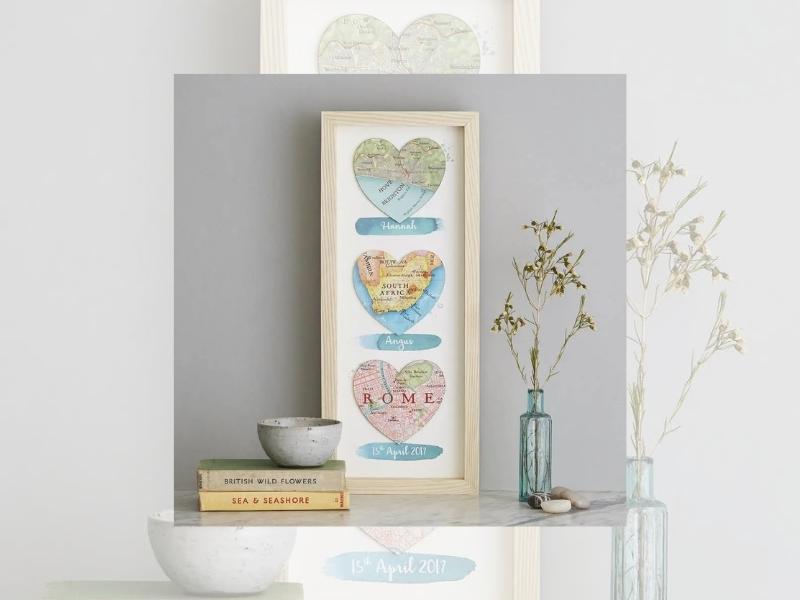 Unique DIY anniversary gifts for wife are among the most popular. So this year, go all out and use maps to tell the narrative of your love affair. Give your spouse or significant other a map highlighting the places where you've shared some of the most significant moments in your relationship. Gifting this to your loved ones will be an unforgettable experience that they will appreciate forever.
14. Pun Chocolate Collection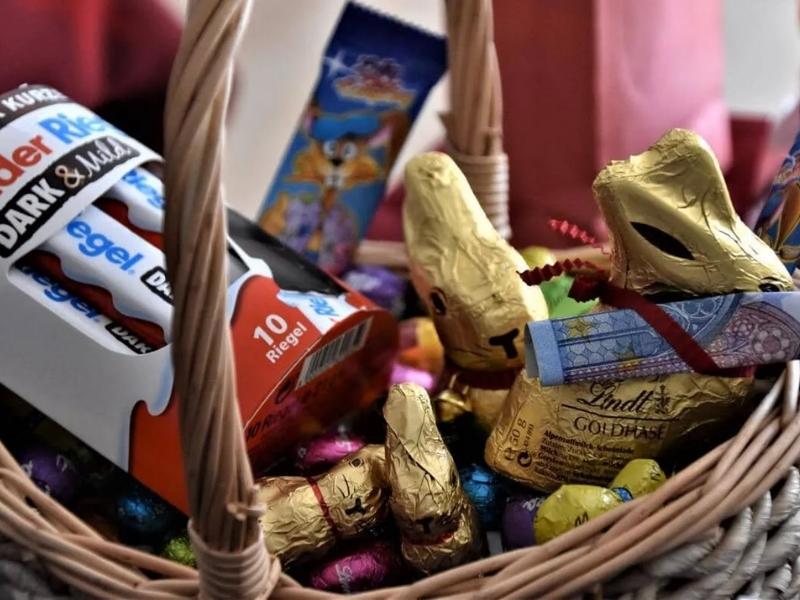 Finally, if you've ever wanted to give your spouse a taste of their own medicine, here's your opportunity. Chocolate and sweets, at the very least! Make a basket of your partner's favorite sweets and write puns on each item in the basket as one of your DIY anniversary gift ideas for her.
15. Anniversary Scrapbook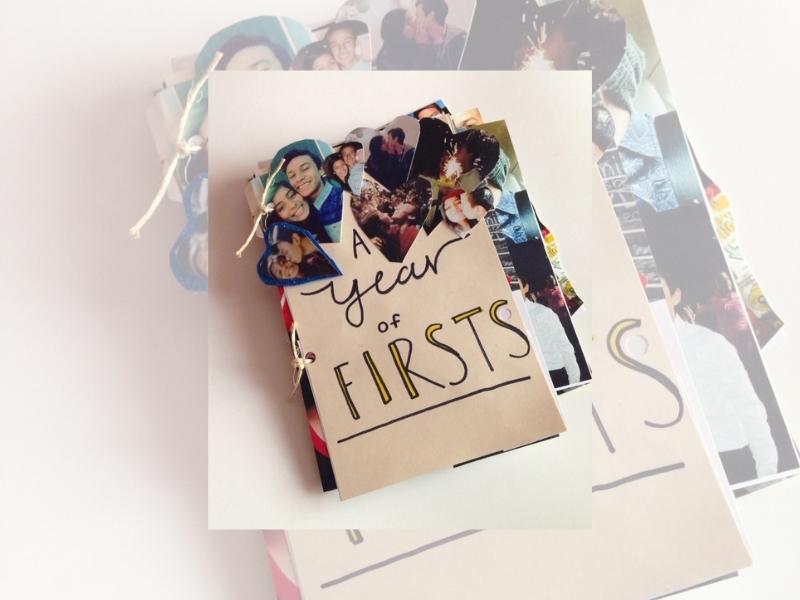 If you're thinking about making something for yourself or your spouse, don't overlook the potential of creating a scrapbook! If you have even the smallest amount of finances or expertise, you may still do beautiful things that your spouse will cherish for years to come.
16. Date Night in a Jar
A great idea for DIY anniversary card ideas is to put all of the date night activities in a jar and give it to the couple. Ask your lover to open this jar for you. Watching movies, wine tasting, and playing games are all activities that you and your partner like doing together. It's the ideal approach to spending quality time with your loved one or loved ones.
17. Candle With Initial Carving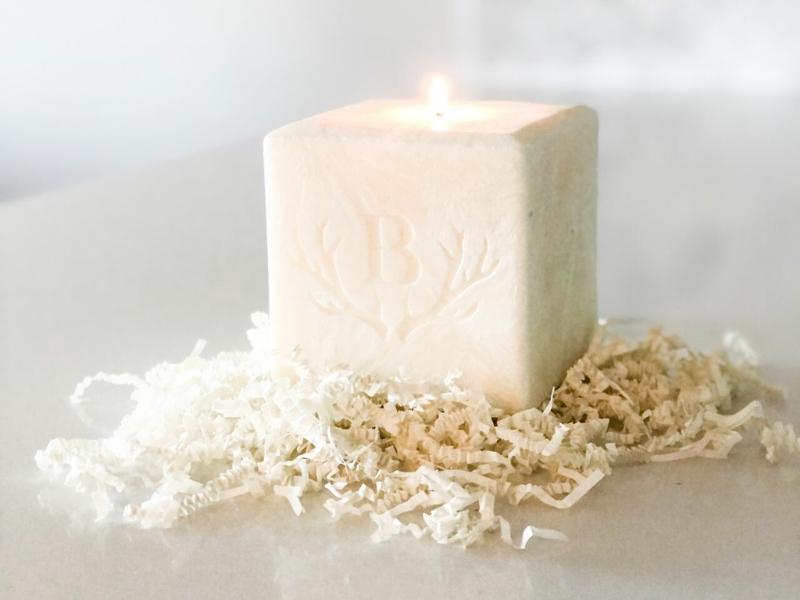 You may make a candle with your partner's initials carved into it if you know that they like candles. Not as difficult as it seems, and the results may be pretty impressive when they come together.
18. DIY Instagram Album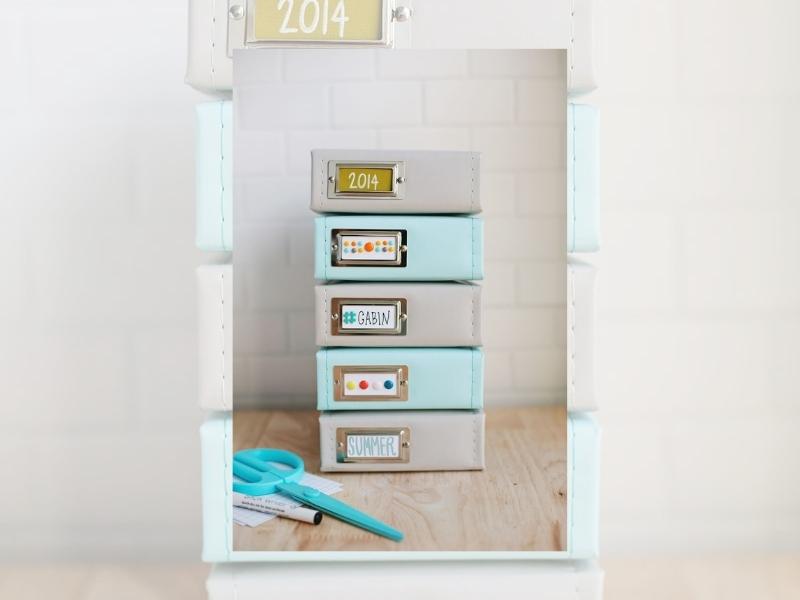 You may construct your lover a gorgeous Instagram album with photos of your most memorable moments together if you like cute DIY anniversary gifts for girlfriend. The two of you will appreciate this as a nostalgic memento for years to come, in addition to being wonderfully romantic.
19. DIY Photo on Wood
It's one of the unique DIY wood anniversary gifts since it's both uncommon and beautiful. When you're done with the transfer, present it to your spouse to remember the good times that you had as a couple. It will be more appealing because of the aged appearance.
20. Pop-up Photo Box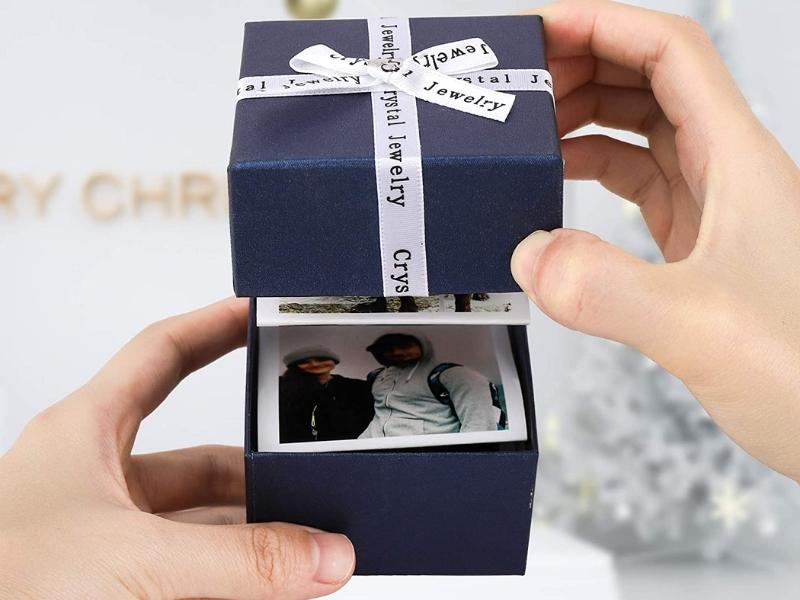 If you're looking for DIY anniversary decoration ideas that work for both the man and the woman in your life, this is a great option. The remembrance box would be a lovely present for any couple.
21. Photo Flip Book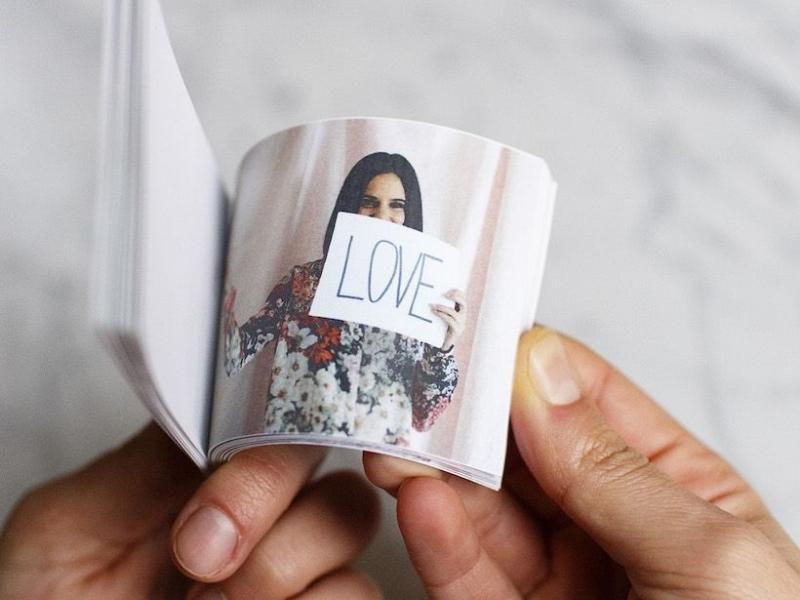 When you're in love, you can never have too many images to show the world how much you care. As a result, one of the ideal DIY anniversary gifts for wife is a Photo Flip Book filled with photographs that express her you love her creatively. She will appreciate it and appreciate you even more for it.
>>> Recommend reading: Top 32+ Gorgeous 28th Anniversary Gift for Wife, Husband & Parents
22. Wooden Photo Block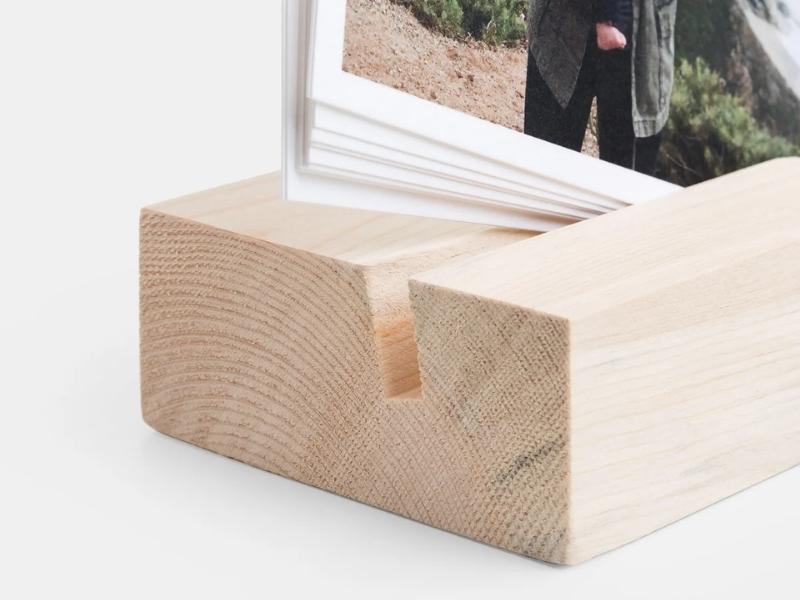 This is a unique way to commemorate your time together. Printing your favorite photos on a wooden block is an excellent way to give homemade anniversary decoration ideas at home. Anywhere in the home will do, and if you grow bored, all you have to do is switch the orientation of the image to receive a new one in front.
23. Blooming Flower Monogram
Flowers have long been considered the ideal way to express your sentiments to someone you care about. Make gorgeous and amazing Blooming Flower Monograms for your lover as DIY anniversary gifts for wife using her initials instead of just sending them a bouquet. A beautiful and lovely wedding is expected.
24. Chocolate Covered Strawberry Bouquet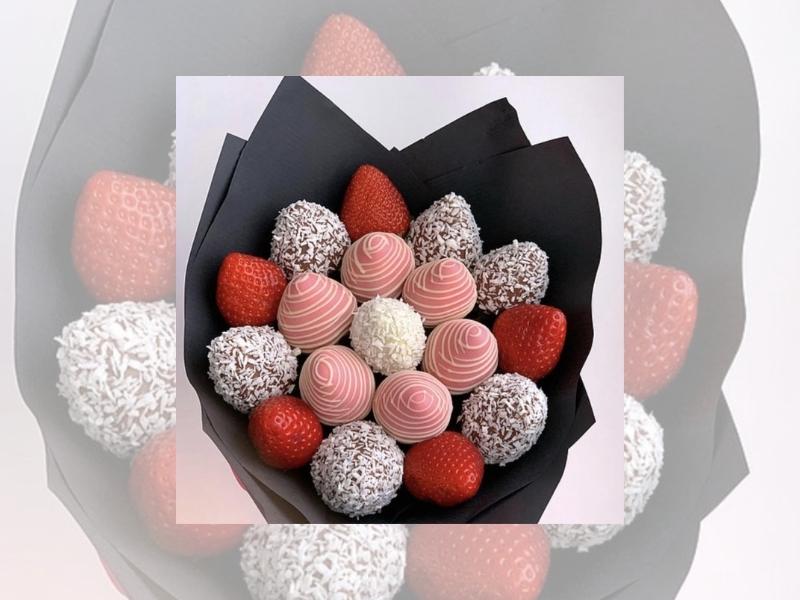 This chocolate-covered strawberry bouquet is another anniversary present for her that is sure to warm the heart of your significant other. If your sweetheart is a chocoholic, this present is a certain way to get brownie points from them. It's tried and true, and it'll make them even more smitten with you.
25. Conversation Heart Macarons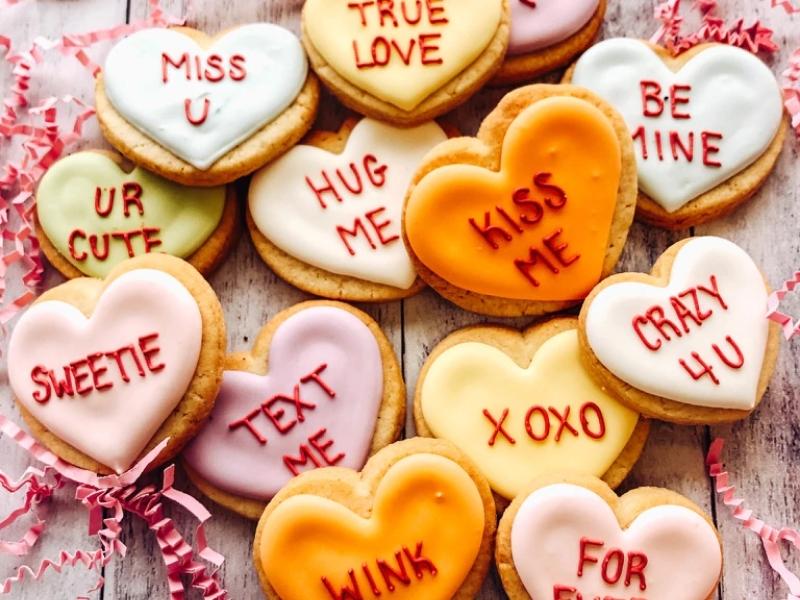 Conversation hearts are adorable, but they've been overused. So, instead of creating discussion macaroons to commemorate your anniversary. Take the sweetness of the concept and add the element of surprise by producing conversation macaroons instead. There is no better way to show how much you care than with a hug.
26. Custom Canvas Prints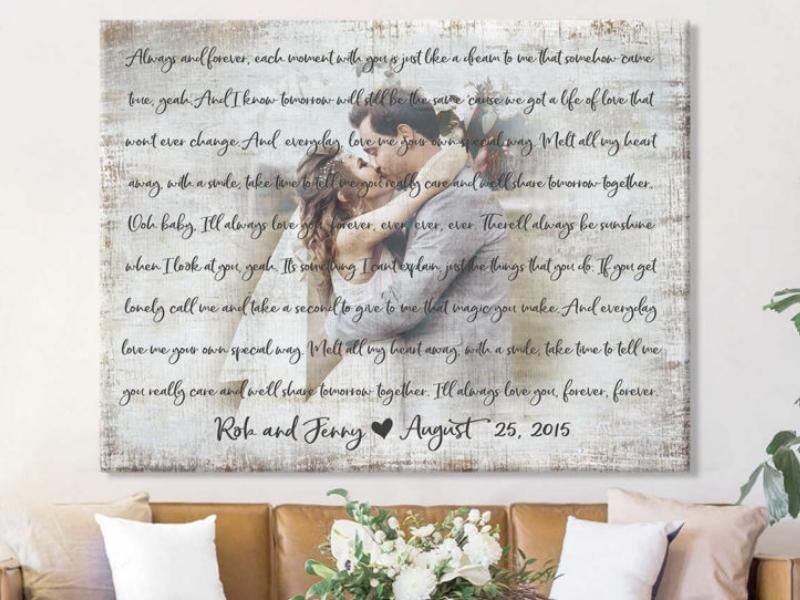 You can't go wrong with this personalized canvas artwork for your spouse's wedding anniversary. What an amazing and one-of-a-kind experience it is to be able to combine your favorite song with a photo of your own. Make your day even more romantic by giving your loved one a unique gift like this one!
27. Monogram Keychain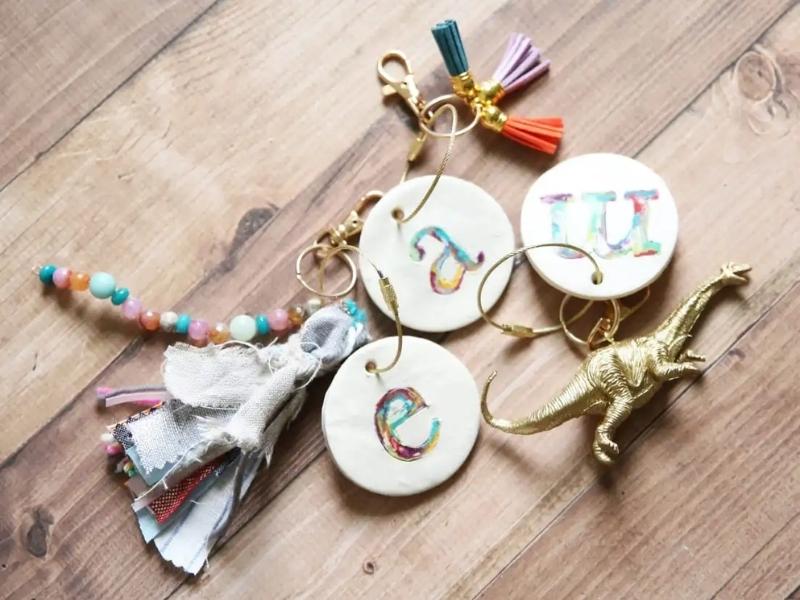 Keychains are essential accessories since we carry one or two with us at all times. You may show your sweetheart how much you care by gifting them a Monogram Keychain with her initials or yours printed on it. In this manner, your loved ones will be able to take your love with them every day and find warmth.
28. Tiny Photo in a Bottle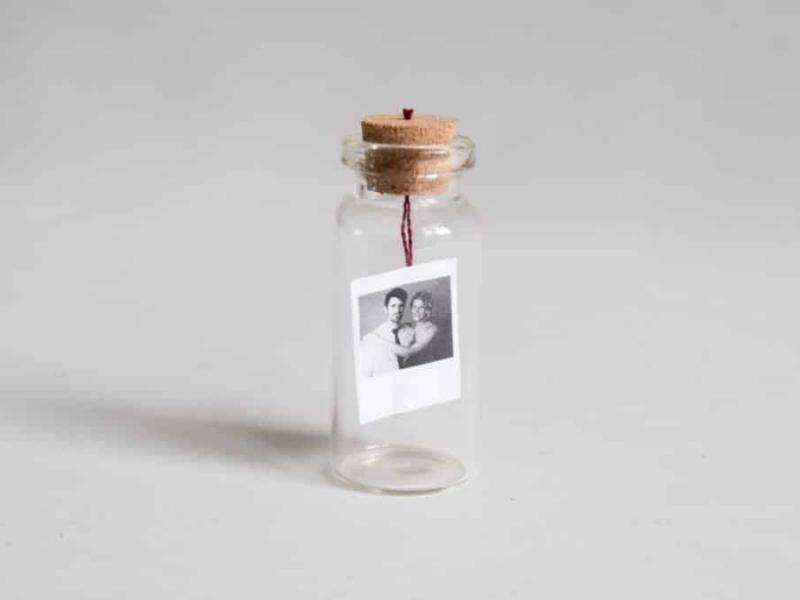 If the simple gestures have a vintage sweetness linked to them, they go a long way. When it comes to DIY anniversary gift ideas for her, have a little photograph of you and your wife produced and put it in a tiny bottle as a remembrance for your wife. It'll be a unique present that she may personalize to her heart's content.
29. Deck of Cards Gift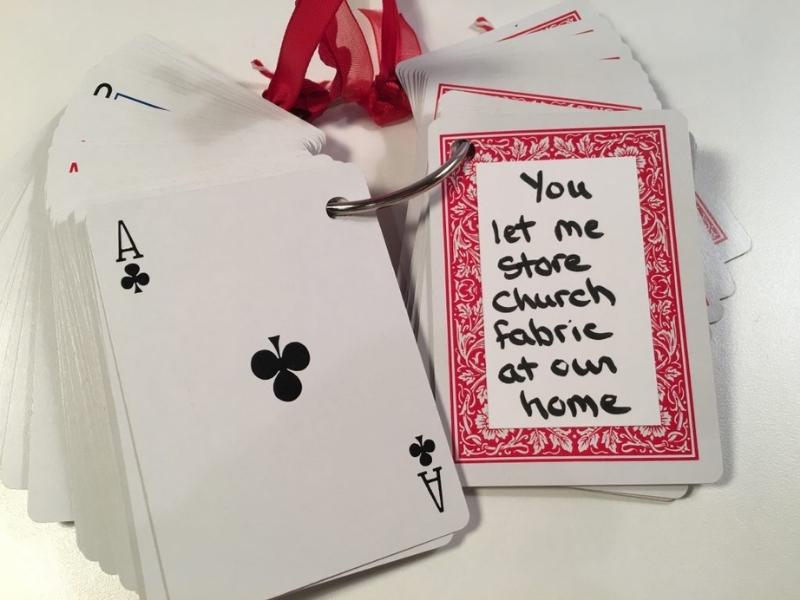 A deck of cards is all you need to create this present at home. You just need a deck of cards and love messages printed up and stuck on each one. Take the time to make her special DIY anniversary card ideas she'll always remember.
30. DIY Little Love Notes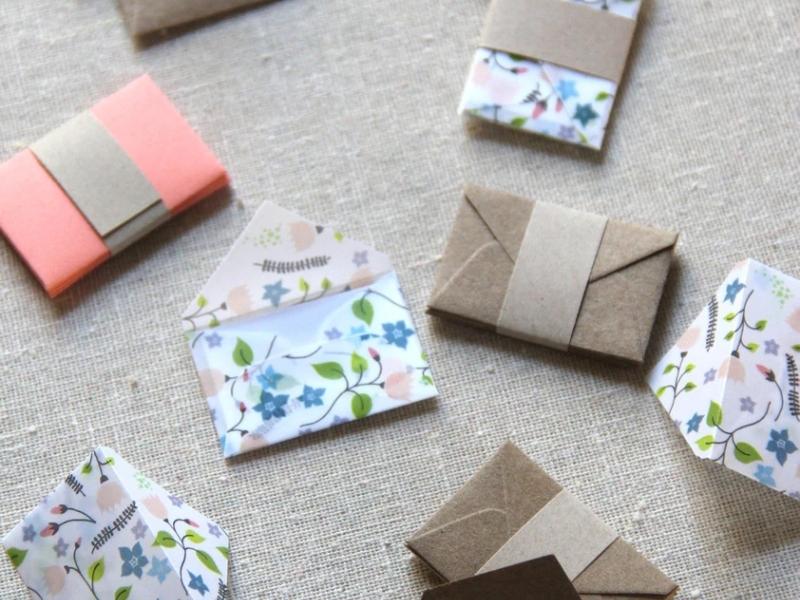 You may insert passionate love messages in these adorable small envelopes. To make the envelopes, you may use brown paper and cut out red heart shapes. It's hard to think of better DIY anniversary gifts for wife than this one.
Read more:
The most essential component of DIY anniversary gifts is that it comes from you, so don't worry about what you put together. Your spouse will be happy with anything you come up with. See if you can tweak one of the examples above to better match your relationship if you can't find a good fit for yourself or your spouse. Authenticity is the most vital factor in any endeavor, period! So don't pass up any post from Oh Canvas to discover the best ideas about anniversary gifts!