Treat service personnel in your life to one of these military presents instead of just words to say "thank you for your service." Their sacrifice and devotion are priceless, and any of these presents are a fitting way to appreciate and remember what they have given for their country. By choosing a one-of-a-kind gift with a personal touch, you may express your thanks for their service or congratulate them on their retirement. Keep reading for 35 of the best gifts for veterans ideas from Oh Canvas if you're stuck for inspiration.
Personalized Gifts For Veterans
1. Personalized Military Bobblehead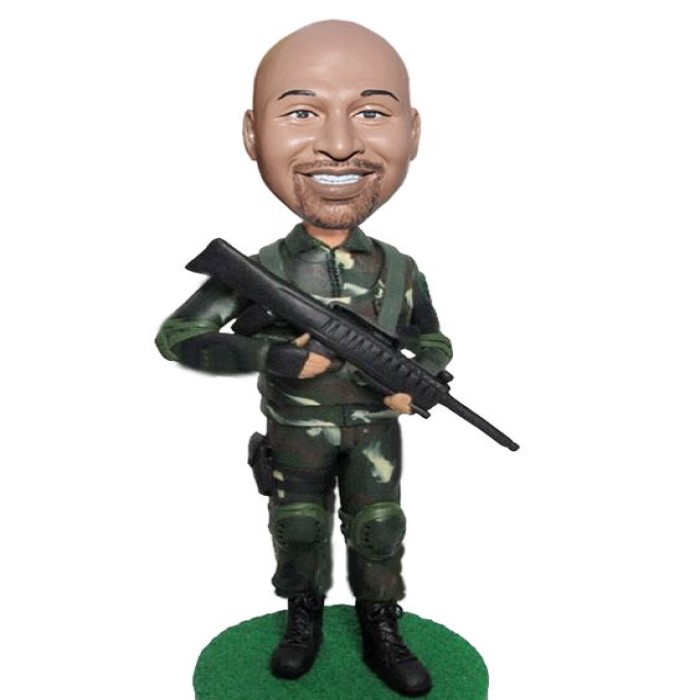 Treat a military man to the nicest desk ornament he's ever seen by purchasing a bobblehead for him. The mini-me comes in four sizes and is made of polymer clay, which is better at capturing minute details than other materials.
2. Military Challenge Coin Holder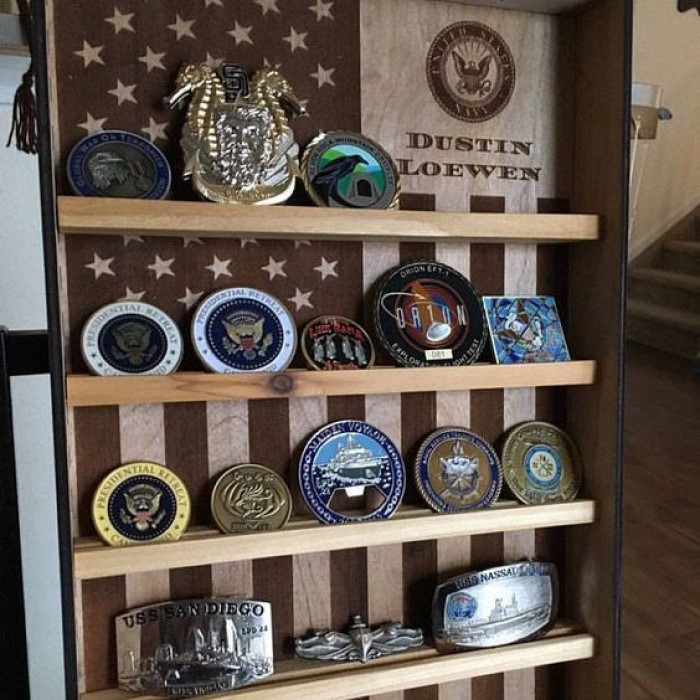 A military member's most prized item is his or her challenge coins. This challenge coins holder gives them a unique way to store their challenge coins and honorably exhibit them. The soldier's name can be inscribed on the shelf, which is made by hand from engraved wood.
3. Personalized Retirement Paddle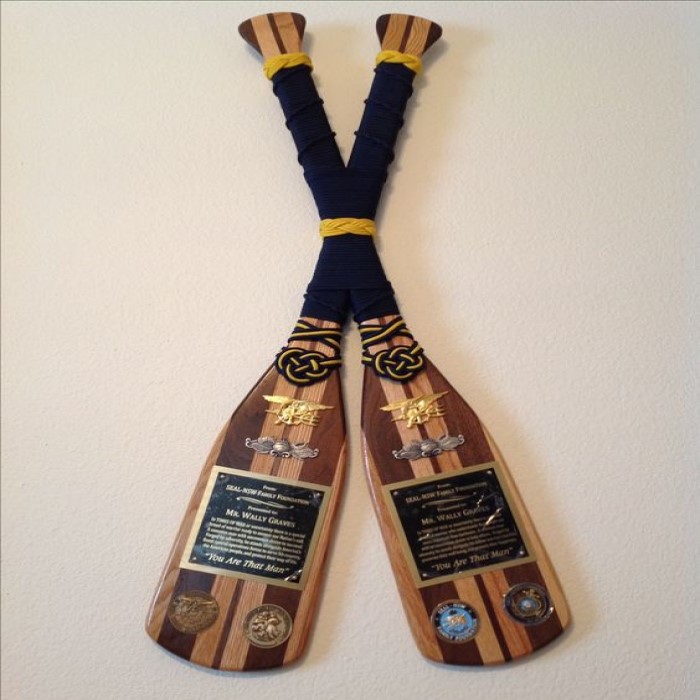 Celebrating their graduation or retirement with a piece of history from the military. The paddle can be personalized to reflect their service branch, rank, and other details. Add a wrapper or even the branch's pin for such a gleaming finish.
4. A Military Memento Box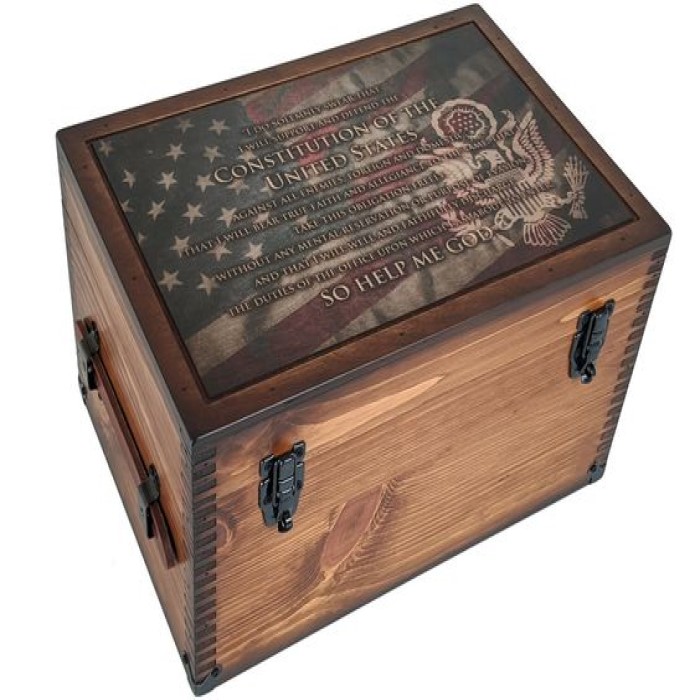 This remembrance box is one of the best thank you gifts for veterans who has a special place in their heart for those who have served. The military member's branch and oath of allegiance might be engraved on the box.
5. Personalized Leather Journal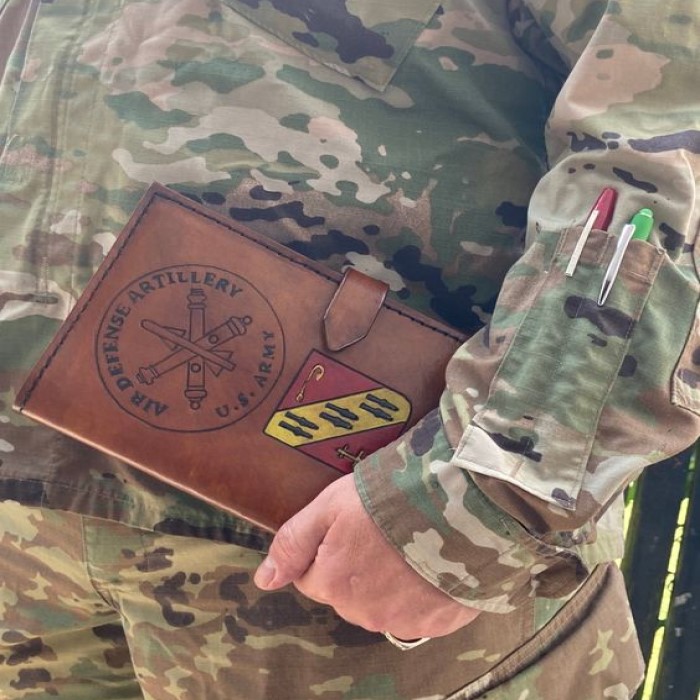 Boot camp can be a stressful time, and they may need a secure place to vent their feelings. They'll be able to jot down their ideas and feelings in this personalized leather journal. It's refillable, and you may personalize the cover with an engraving of your choice.
6. Plaque With A Military Service Medallion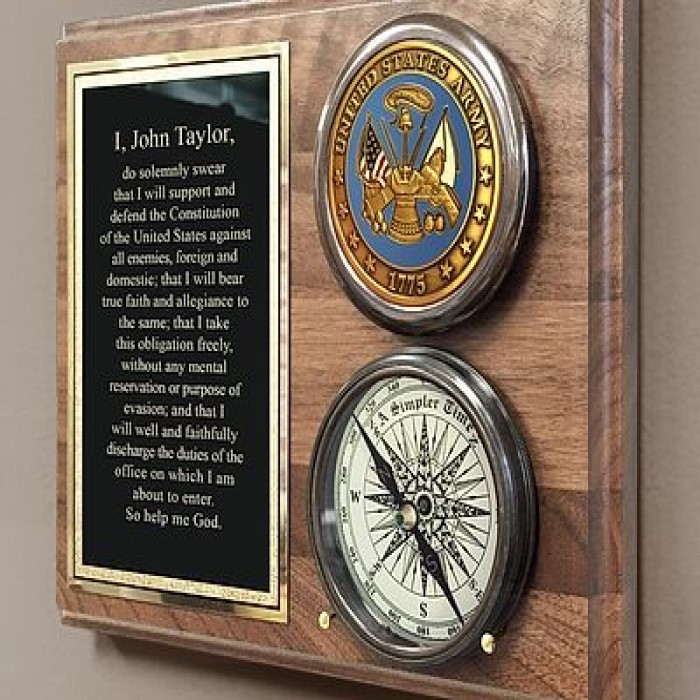 A magnificent plaque is the perfect finishing touch for an office decorated in honor of a military member's dedication and commitment. Besides a medallion with their branch's seal, the plaque includes an old-fashioned compass and an etched plaque stating their vow. When it comes to the best military retirement gifts, a plaque is a priority.
7. Bracelet In Honor Of The Fallen Soldiers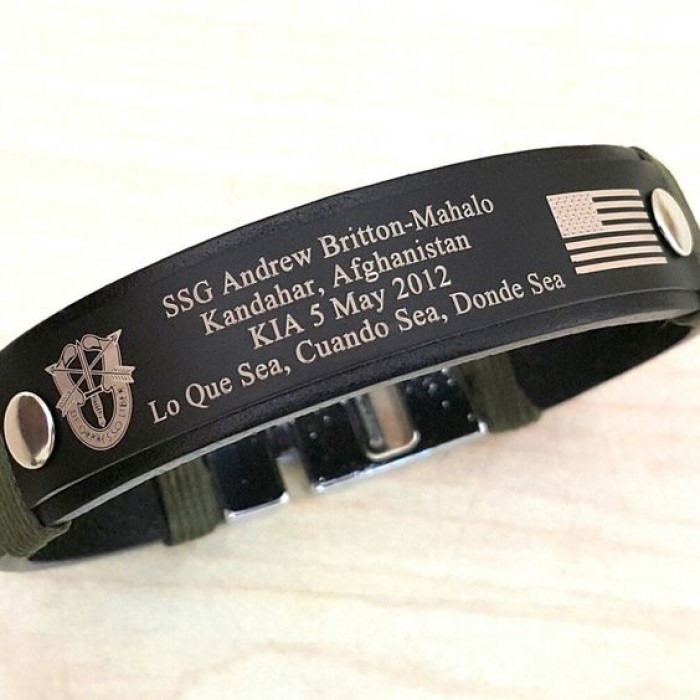 To pay respect to a departed soldier's family member or close friend, an engraved bracelet is one of the thoughtful and best gifts for veterans. As a means to honor those who have died in service, this aluminum bracelet has been etched with the names and service details of the deceased.
8. Bullet-Shape Bottle Opener Keychain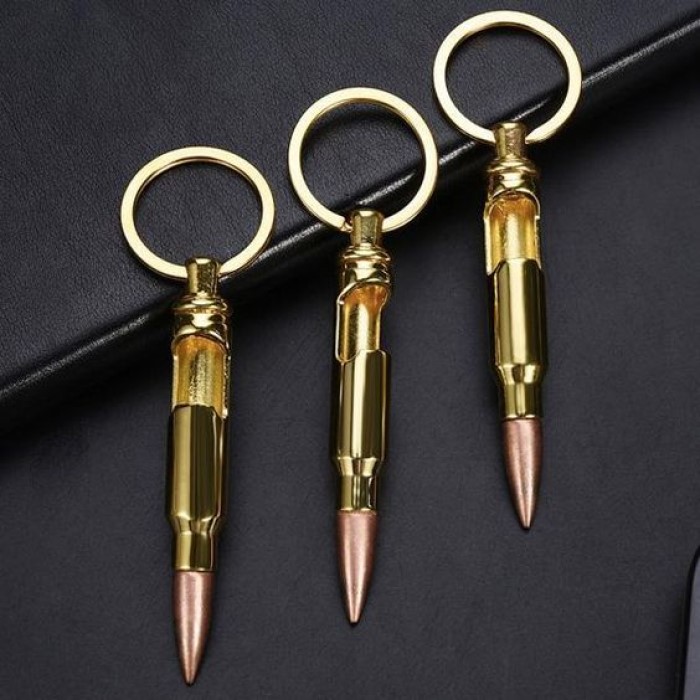 All eyes are on the party's most popular guest: the guy who always has a bottle opener on his keychain. This bottle opener keychain will make the receiver becomes the coolest dude around. And don't worry, you can get it customized with their name so that no one will try to take it from them.
9. A Custom Wallet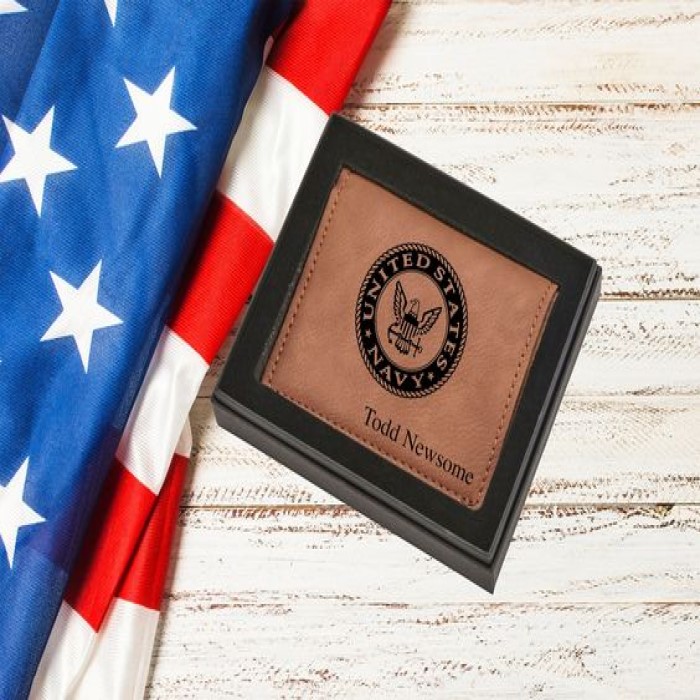 As with a phone case, military-themed wallets are quite easy to come by. To further personalize the wallet, you can have their name and rank embroidered on it with custom embroidery. Because of its crisp aesthetic and long-term durability, leather is the ideal material for the personalized gifts for veterans.
10. Farmhouse Canvas Prints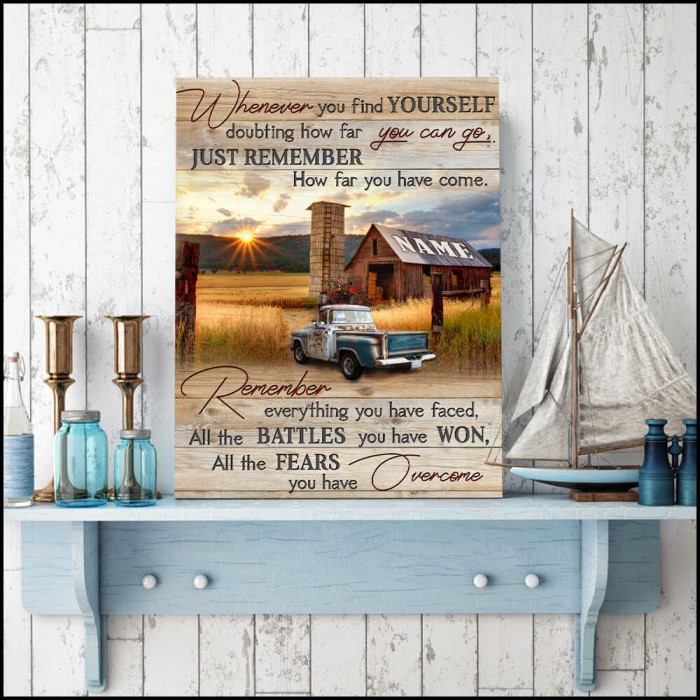 Veterans would benefit greatly from a personalized canvas print as an addition to their home décor. With a profound and inspiring quote line, this canvas is ideal for them to use in their house. As a tribute, you can also include their names on the canvas. Why not consider these great gifts for veterans?
11. Personalized Military Storing Box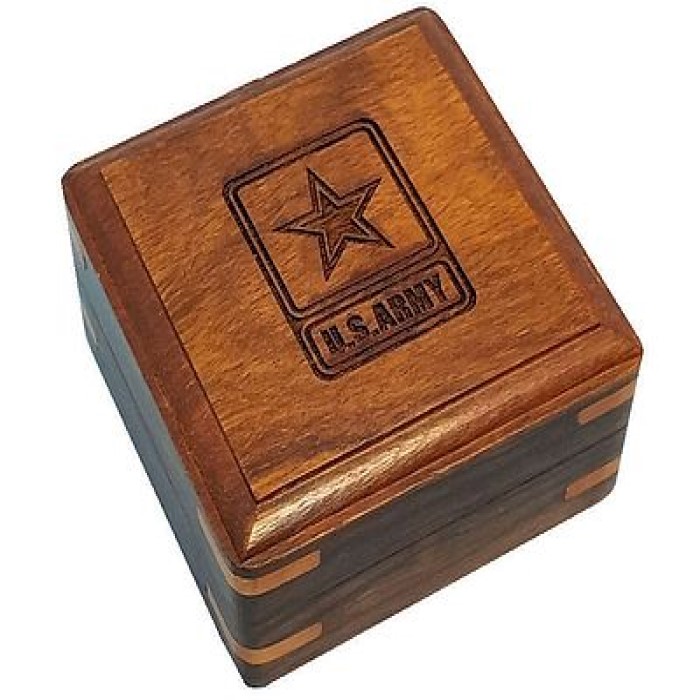 When returning from a deployment, service members often bring back mementos from their time away that they want to keep safe. It contains room for a family member or a friend's dog tags as well, so they can keep theirs safe and sound.
12. A Custom-Made Military Blanket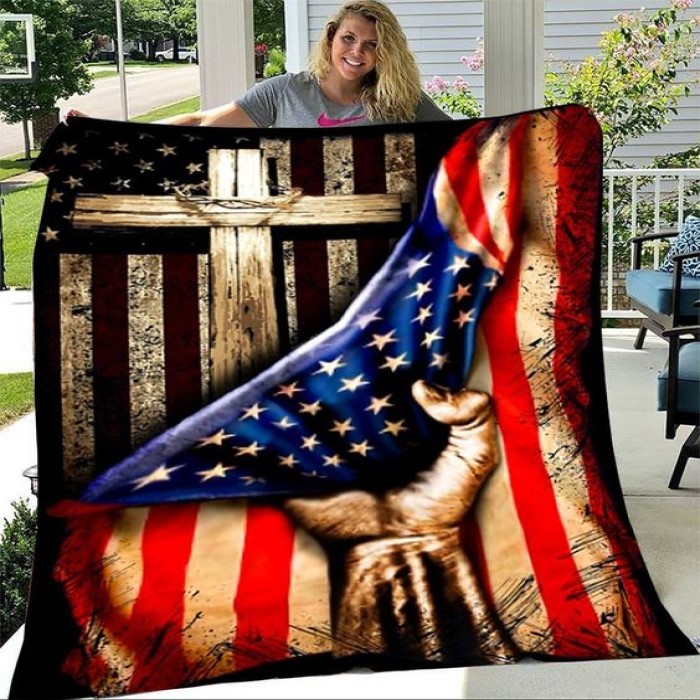 Get creative with your best gifts for veterans and avoid the usual patriotic offerings. A high-quality blanket that can be personalized with the name of a military member in your life is available in three sizes and may be produced to order. This is one of the greatest gifts for Veterans Day, Christmas, or any other occasion where you want to show your appreciation for their time serving in the armed forces.
13. A Special Signage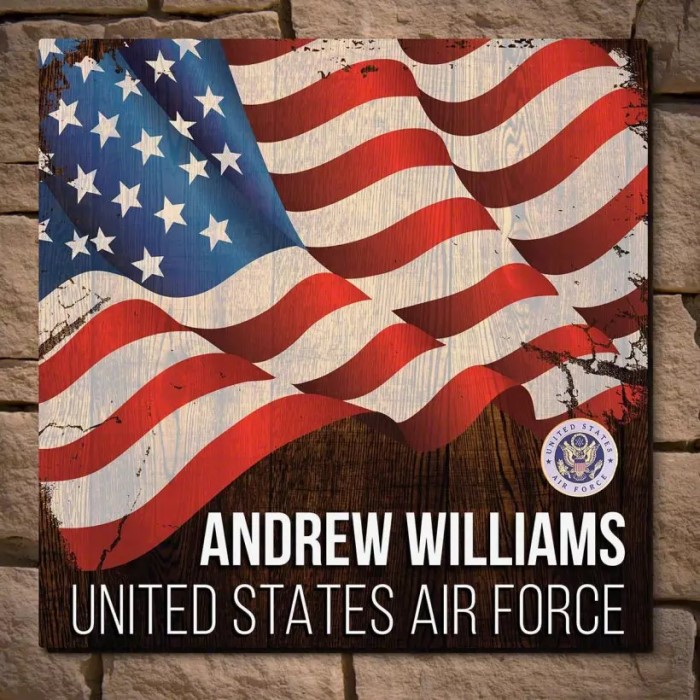 Because they served their country, they feel a deep sense of pride in their accomplishments. With this customized military sign, they'll be able to proudly display their service to their country! For those who have served in the military, the sign is personalized with the symbol of their branch (Air Force, Military, Marines, or Navy) and their name.
14. A Customized Cigar Set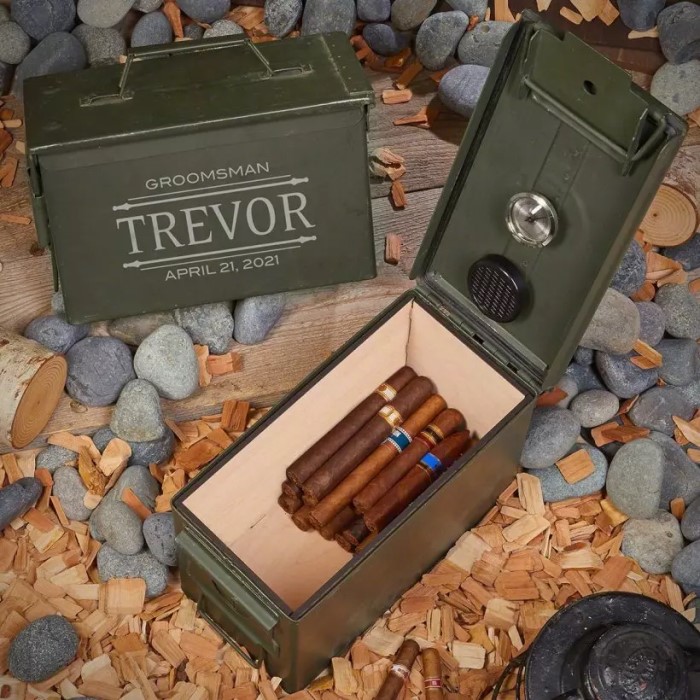 A man who appreciates smoking good cigars should have a place to store them. A cigar cutter and a butane flame lighters are included in this lovely leather case that has room for four cigars. In addition to serving as a humidor, the box is decorated on the outside with a custom logo. Cigar sets are the best retirement gifts for veterans.
15. Flag Shadowbox With A Personal Touch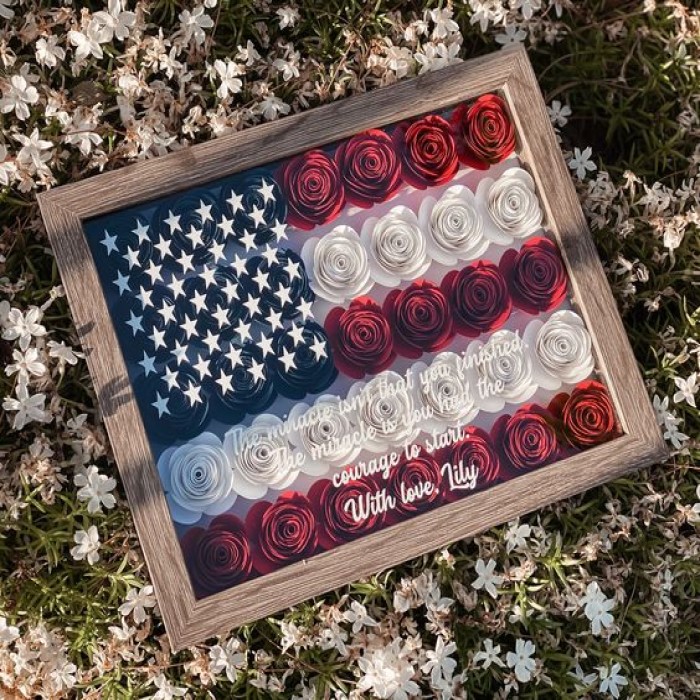 This shadowbox is one of the good gifts for veterans who want to show off all of their awards and memorabilia after their service. That flag and branch stamp on the inside, as well as his name, etched into the glass, make it look like it's going to do some damage.
16. A Storage Container For Ammunition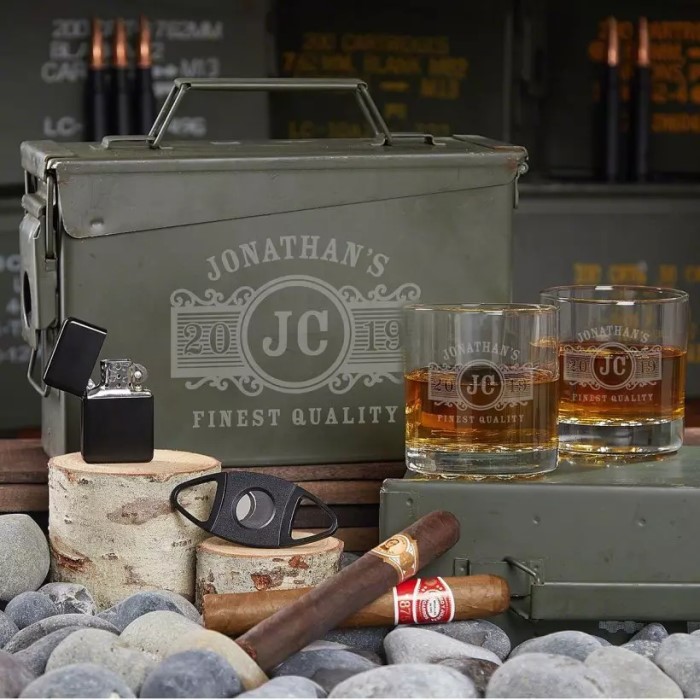 Because it's so unique and personalized, Ammos can make the best gifts for veterans. This ammo can and the accompanying accessories make this a gift set that's as fantastic as it gets! Every time they light up a cigar or sip a shot of whiskey, they'll remember how much you adore them. They can even keep the ammunition can as a memento of their service in the United States marine corps.
>>> Recommend reading: 30 Unique Personalized Retirement Gifts Ideas In 2022
Unique Gifts For Veterans
17. Bullet Pen With Case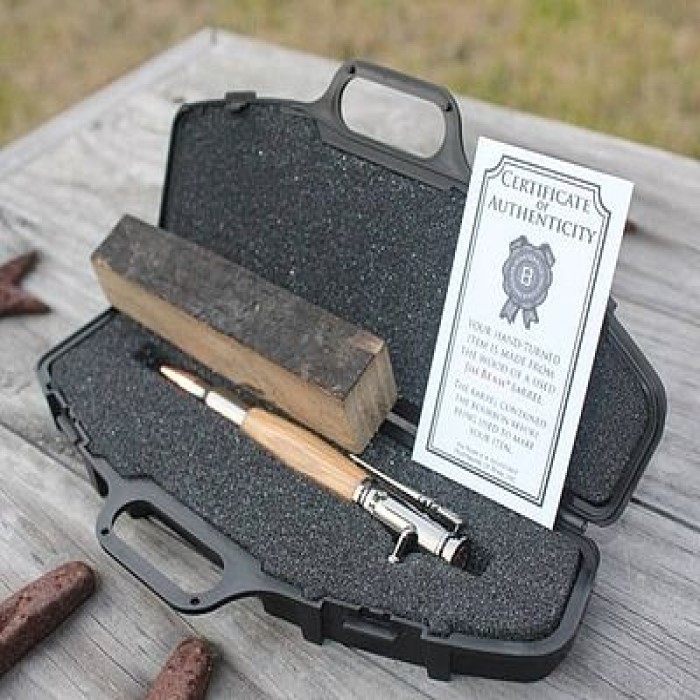 It's unlikely that you'll find a pen more manly than one constructed from a piece of a whiskey barrel and a bullet in a military case. What's more, why would you really want to? This pen is insanely cool, and it comes with a paper proving its legitimacy.
18. Protective Armor For Smartphone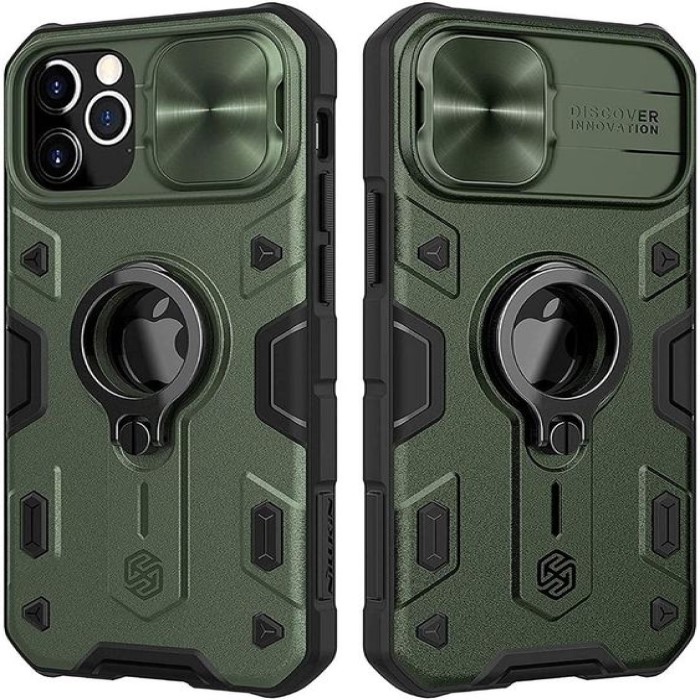 This hard phone case will safeguard their device to the fullest extent possible. With a slider that protects your camera in the most difficult of scenarios, this case is built to withstand the rigors of combat. It's not everything, the case features a rotating kickstand that can be used to prop up your phone. Considering this idea because it is one of the coolest army veteran gift ideas that they will use for a long time.
19. Tactical Survival Kit With 18 Elements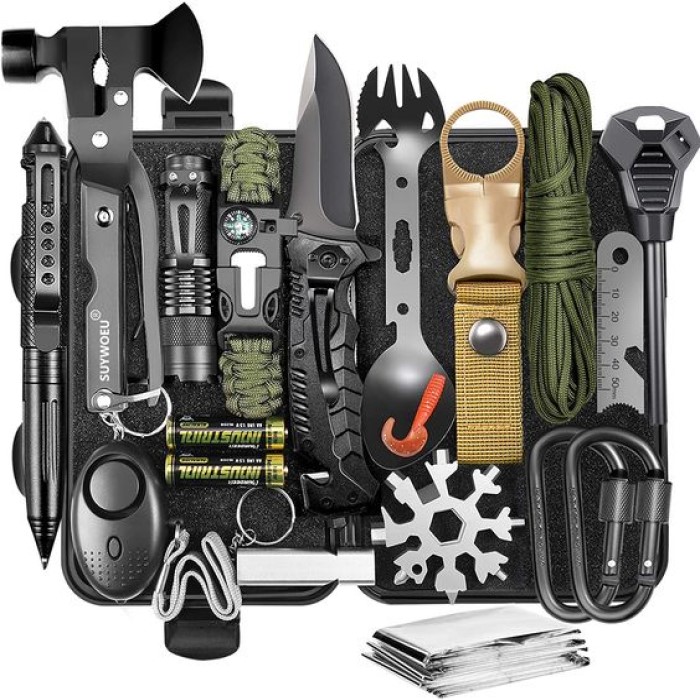 There are a lot of men in the armed forces who have a tendency to be on call at all times. With this 18-in-1 emergency kit at his disposal, he'll be well-prepared in the event of an emergency. To ensure his safety and the safety of others around him in the event of an emergency, these tools are housed in a tactical case. It is really great retirement gift for a man.
20. 6-In-1 Multi-Purpose Pen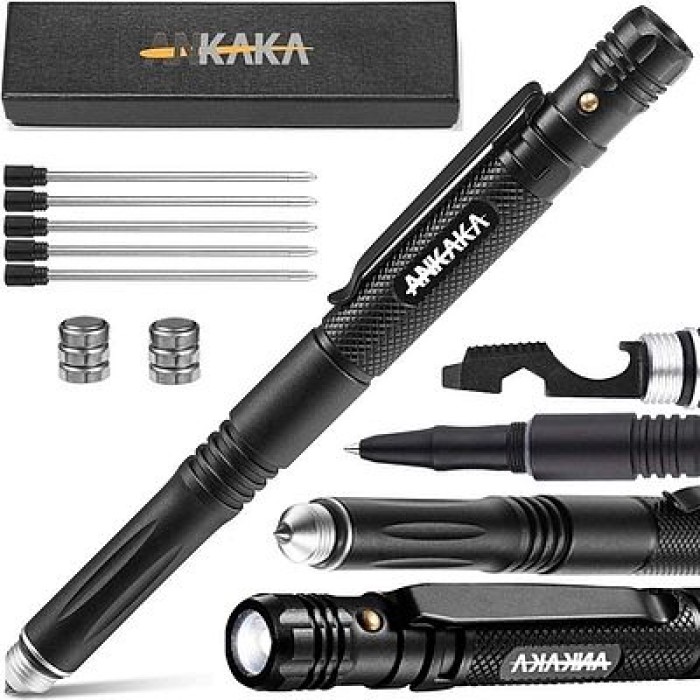 What looks like a pen is actually much more than that. It's a window breaker, a beer opener, a flashlight, a screwdriver, and anything else he might possibly need. Additionally, aircraft-grade aluminum is used in its construction, making it exceptionally strong.
21. Shaker Blender Bottle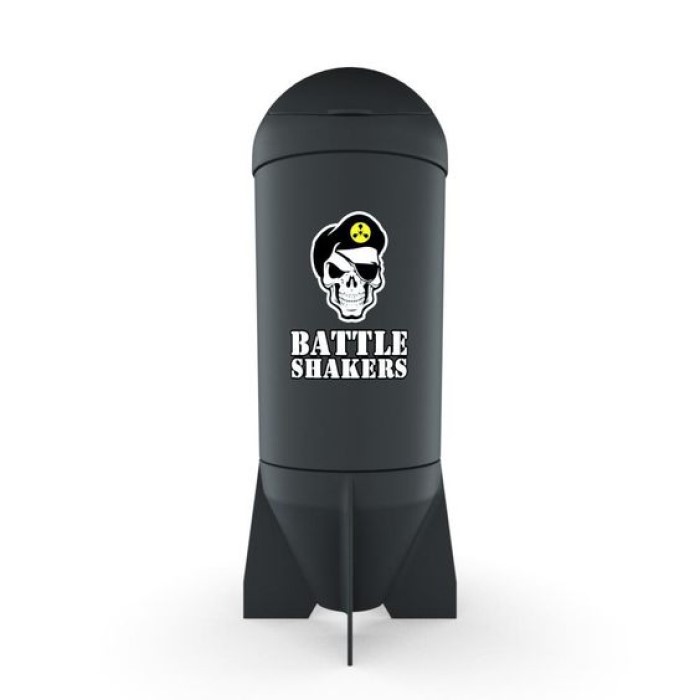 The battle shakers will be a hit with soldiers and the thank you gifts for veterans who go to the gym every day, allowing them to flex on their friends' dull blender bottles. The BPA-free bottles seem like heavy weapons on the outside but have blender-like interiors.
22. Battle Coffee Mug With A Tactical Theme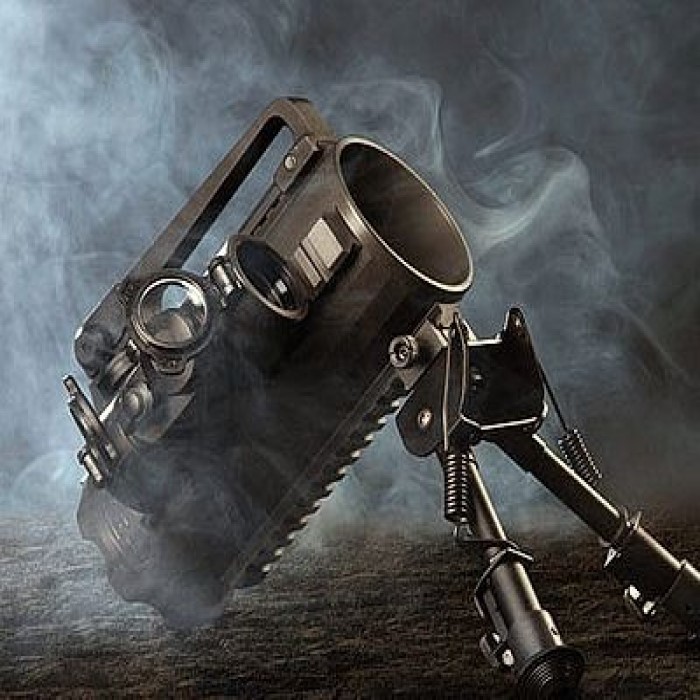 So what if you've not been a night person since boot camp? With this tactical mug to greet you in the morning, you will be. The tough mug is made of solid aluminum and comes with accessories like a tactical torch and a grip. It is one of the unique gifts for veterans that make them surprised because of its difference.
23. Bullets Made Of Whisky Stones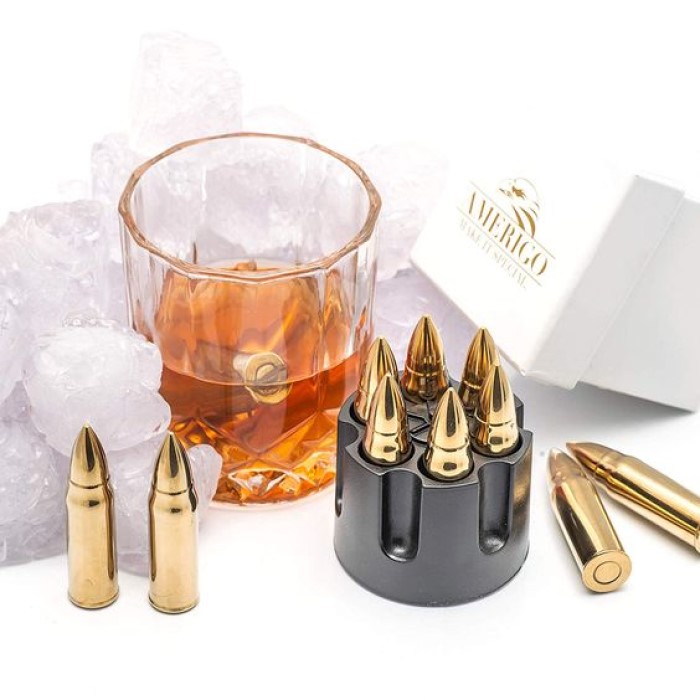 Don't worry if you have additional rounds (of bullets) in the chambers but no ice; this set of whisky stones will hit the target. The stainless steel bullets cool your beverage without diluting it, and they come in a chamber for simple storage and cooling.
24. Musette Bag In The Style Of A Military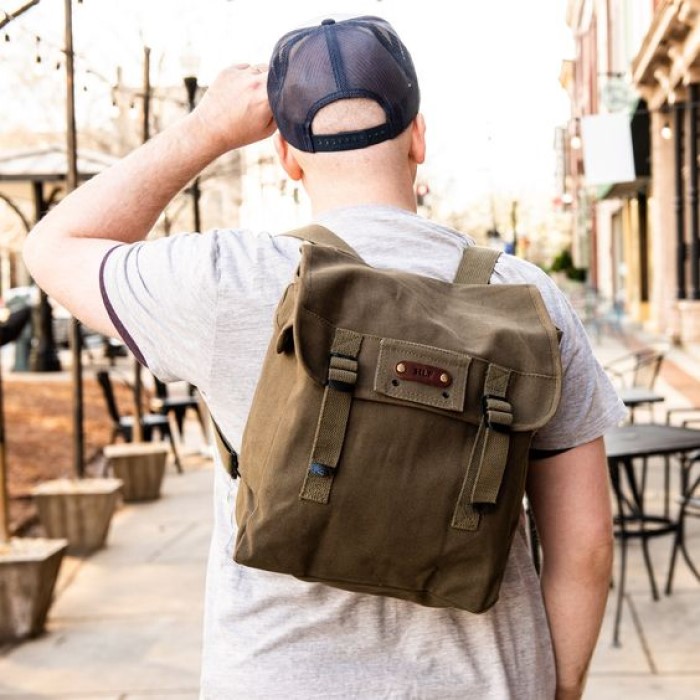 With this musette bag slung over his shoulder, he'll feel at ease heading out into the field for business or a day excursion. The bag is made of durable cotton with leather embellishments and is rather roomy. It's ideal for day travels or carrying around smaller items such as tablets. It is really one of the best gifts for veterans that you should consider.
25. Army-Navy Chess Set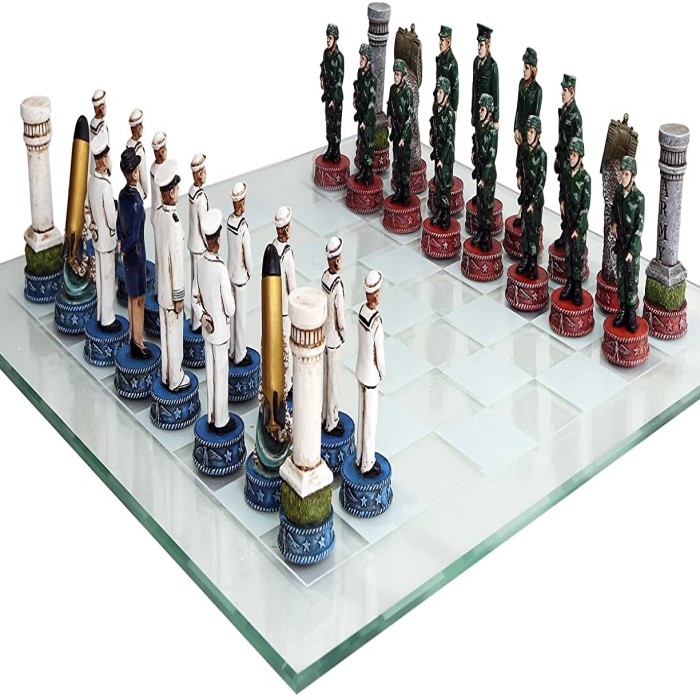 Army-Navy rivalry is legendary in football, but the groups can compete off the field as well. For the chess fanatic in your life, this set includes polyresin players that have been hand-painted and polished. They fight on a piece of beveled glass that serves as a battleground.
26. A Heavy-Duty Beads Rosary Necklace
When the going best veterans retirement gifts, soldiers who believe in the power of prayer can lean on a rugged rosary for support. These robust beads are made of metal that won't rust or corrode, making them ideal for rough environments.
27. A Whiskey Gift Set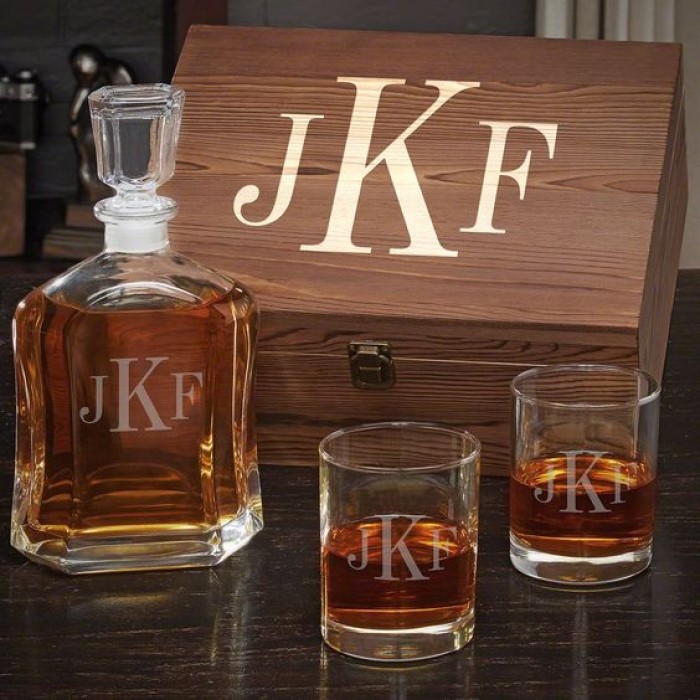 As a veteran, they deserve nothing but the best when it comes to a thank you present! As a result, whiskey gift sets make the best gifts for veterans. They will be overjoyed to get such a comprehensive gift bundle as a thank you. Every detail, from the box set to the unique engraving, will tell them how much you appreciate them.
After all their hard work, they deserve a gratifying drink, and this gift package is just what they need. As a bonus, they can display it on their home bar or counter as a reminder of how much they've been appreciated.
28. A Growler Gift Set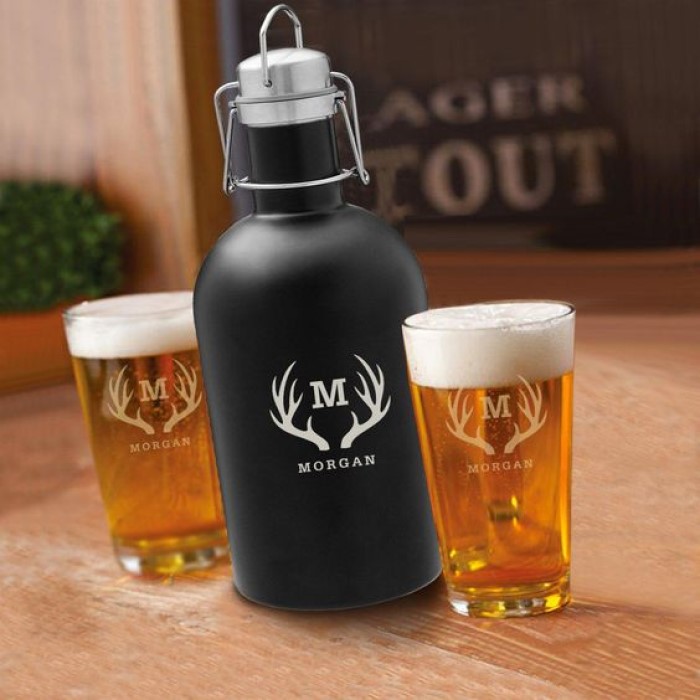 Because serving in the military consumes most of their waking hours, they don't get much opportunity to do the activities they enjoy. That's why this alcohol growler set is a terrific present! Since they've left the service, they've had more time to visit one of their favorite locations, the brewery, where they can fill up their new growler with a tasty beer and take it home to share with family and friends. They'll feel so respected and cherished when you offer them these best military retirement gifts that allow them to do things they hadn't been able to do in the past.
29. A Coffee Gift Basket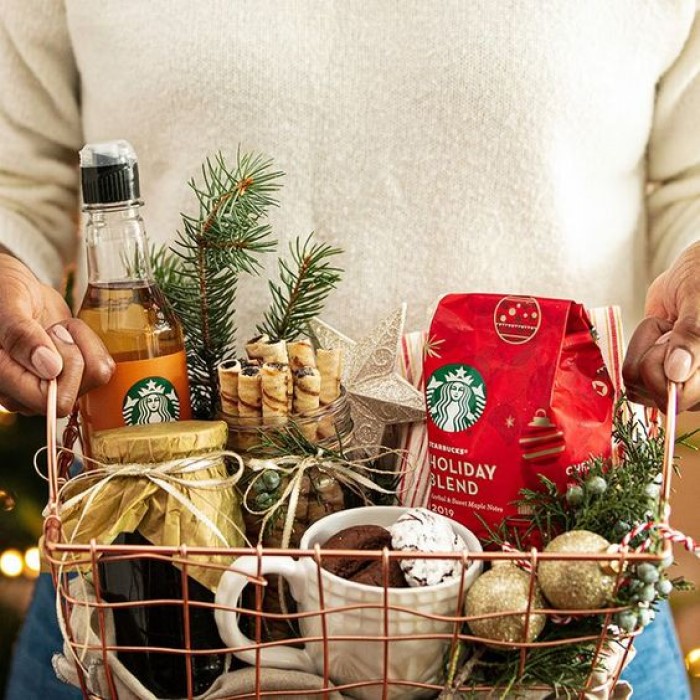 As many veterans will tell you, coffee was a vital part of their daily regimen when serving in the Army or Navy. The traditional beverage will always hold a special place in their hearts, even after they've retired from serving it. As a result, these coffee gift baskets like this become good gifts for veterans. Coffee and food are plentiful in this establishment, as is obvious from the name. If you know a veteran, this present will mean a lot to them.
30. A Clock With American Flag Design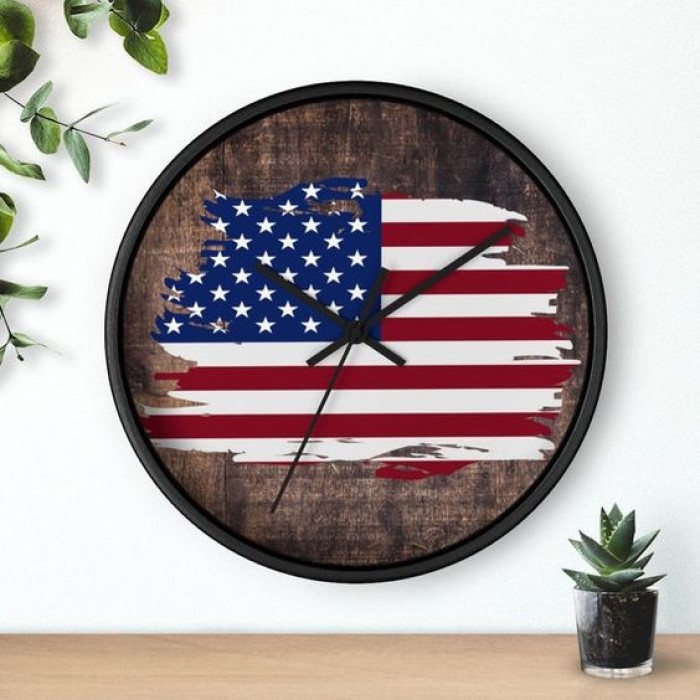 It's time to help a veteran you know flaunt his or her achievements. This American-themed analog clock is one of the best gifts for veterans on special occasions! Even if they display this in their garage or barn, you can be sure they'll appreciate this thoughtful present that pays tribute to their service to the United States marine corps.
31. Practical Gifts For Military Personnel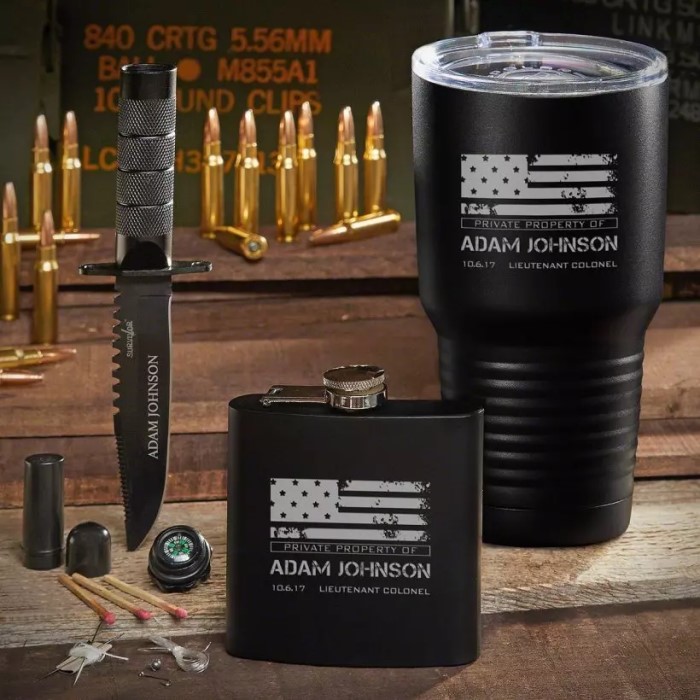 You can't go wrong with gift sets that are sure to be appreciated by the recipient of your kind gesture. To top it all off, it's a great present for vets because of the dignified and amazing inscription. They will know that you cared enough to offer them a present that is both functional and respects their service with each element of this gift set. Because this gift set includes everything they need to get started right away, you can be sure they'll enjoy it!
32. A Leather Tool Bag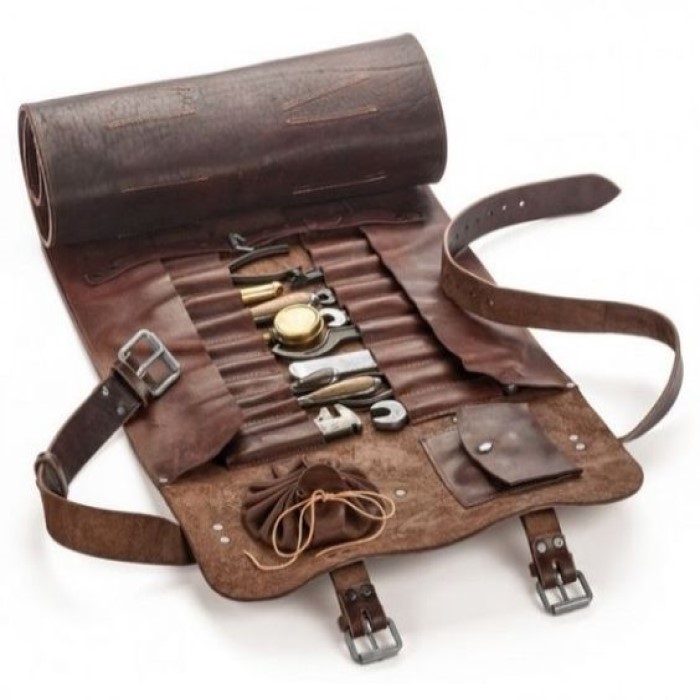 Military personnel with a penchant for tinkering need a special area to store their tools. This leather tools wrap is the kind that is passed down from generation to generation. Full-grain leather is used in the construction of this bag, which comes in a variety of colors and includes a zippered compartment for smaller belongings.
>>> Recommend reading: 35 Inspirational Gifts For Cancer Patients To Encourage Them
Special Experience For Veterans
33. A Unique Experience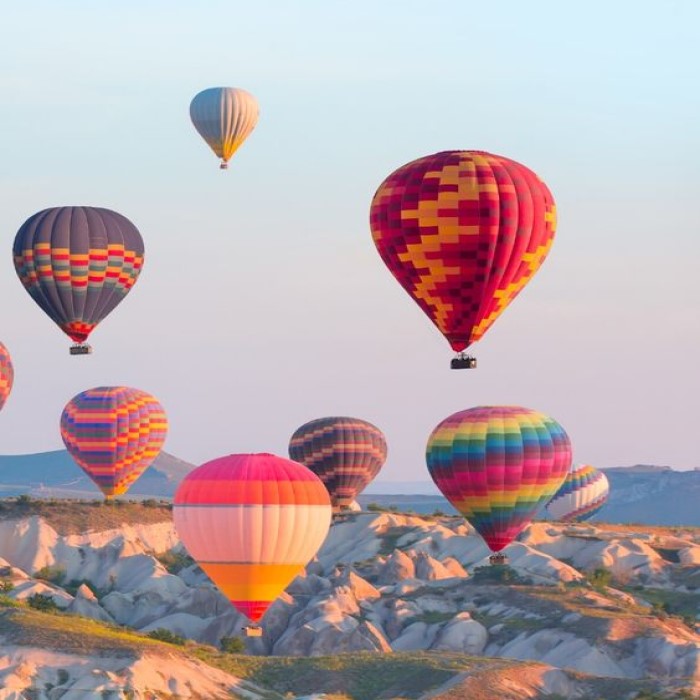 After a lengthy period in the military, they may not have had the opportunity to enjoy games outside. Take them on romantic hot air balloon rides, wine tastings, and even a chance to drive a race car as part of their vacation. In other words, a night out that goes much beyond a simple supper and a movie.
34. Tank Driving Experience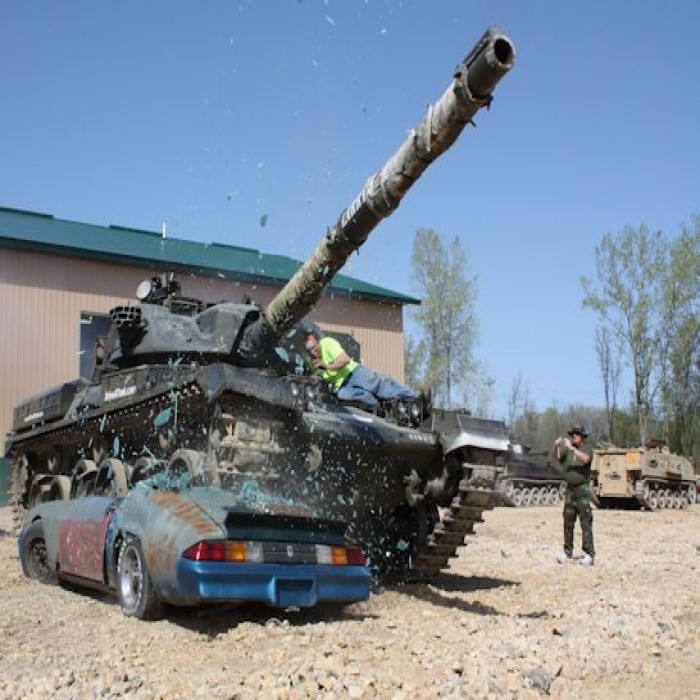 No matter how long it's been since their commanding officer gave them the keys, your loved one will still get the opportunity to drive a tank! Driving a tank into a house is an option, as is running it over a single automobile or two cars in this mind-bogglingly wonderful experience.
35. Experience As A Fighter Pilot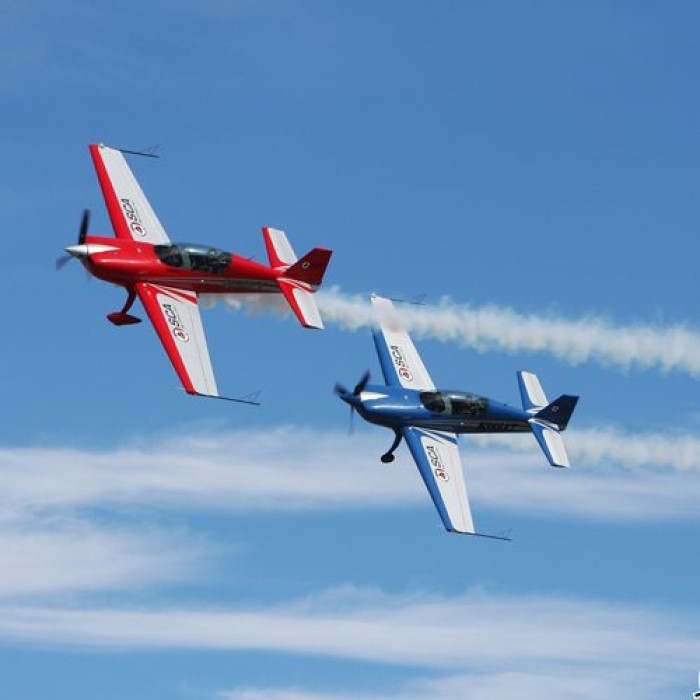 Almost all military personnel, regardless of branch, will claim they desire to fly a fighter plane if asked. They are able to do so at this time. All the way from zooming around and performing complex acrobatics to simulating a real-life war scenario, the flight is nonstop adrenaline-fueled fun! Let's think about these unique gifts for veterans like this to make them surprised and excited.
Guides To Choose The Best Gifts For Veterans
You may recognize your local veterans in a variety of ways. This can take the form of charitable contributions, attendance at Veteran's Day celebrations, or hiring a veteran speaker to address a crowd. For others, it's a gift. The greatest way to thank these brave men and women who have served our country is to give them a thoughtful gift, whether it's for the holidays or just because. Here are some tips on how to show your appreciation for the veterinarians in your life:
1. Focus On The Patriotic Gifts
While it's understandable if you don't want to give a present that every other veteran will receive, red, white, and blue gifts for veterans are appreciated. You can get a custom-made American flag or a t-shirt and pencil as a way to show your patriotism. Bigger isn't always better in this case. and they'll appreciate the gesture of affection just the same.
2. See If You Can Find Anything Made By Another Veteran
Presents for veterans produced by other service members are a thoughtful way to show your appreciation for the sacrifices they made while serving our country. In order to make ends meet, they gave up time with their loved ones, entry-level work that may have led to career growth and competitive wages. The best thing you can do for a veteran is to help them choose their own path in life.
3. Consider Choosing Unrelated Wartime Gifts
Every veteran has a different reaction to being questioned about their time in the military, and not all of them love it. Be sympathetic about this and focus on the person as an individual, not a veteran. Simply acknowledging their existence is a gift in and of itself.
Further reading:
An honorable send-off is due to those who have dedicated their lives to the military in more ways than one. Give them the best gifts for veterans say "thank you for your service" and let them realize how much they'll be missed. This holiday season, lend a hand in their celebrations and provide them with something to look back on fondly. There is no better way to help your beloved retired man adjust to their new chapter in life than by giving them a thoughtful gift from the ideas of Oh Canvas.