Are you looking for inspirational gifts for cancer patients? Oh Canvas has compiled a list of 35 gift ideas for you to choose from. We understand that when you realize a loved one has cancer, it can be upsetting. You would like to know how you might lend a hand and what you'll do to encourage them right away. Give your loved ones something to show them that you care at this challenging time. We've included tangible items, memorable experiences, and other tokens of our appreciation. No matter who you're gifting for, these thoughtful presents are sure to brighten the day of someone you care about.
Gifts For Chemo And Radiation Patients
1. Diffuser For Aromatic Oils
Cancer therapy can be physiologically, mentally, and psychologically draining. Gifts that calm, comfort, and divert them are ideal. Giving an oil diffuser to someone you care about who is battling cancer is a kind and considerate gesture.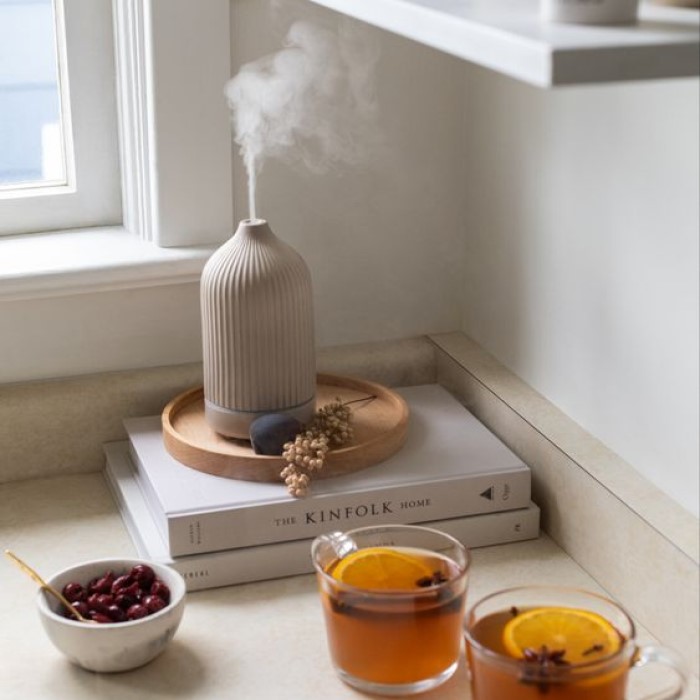 There are various medicinal characteristics to oils, and some can be particularly beneficial in alleviating nausea and headaches. As a bonus, they're permitted in most medical facilities and can cover some of the most obnoxious odors.
2. At-Home Massage Services
Going through chemotherapy and radiation treatments for cancer can be draining on both your physical and mental well-being. Send a therapist for a self-care session so that they don't have to commute or even put on their clothes for the experience.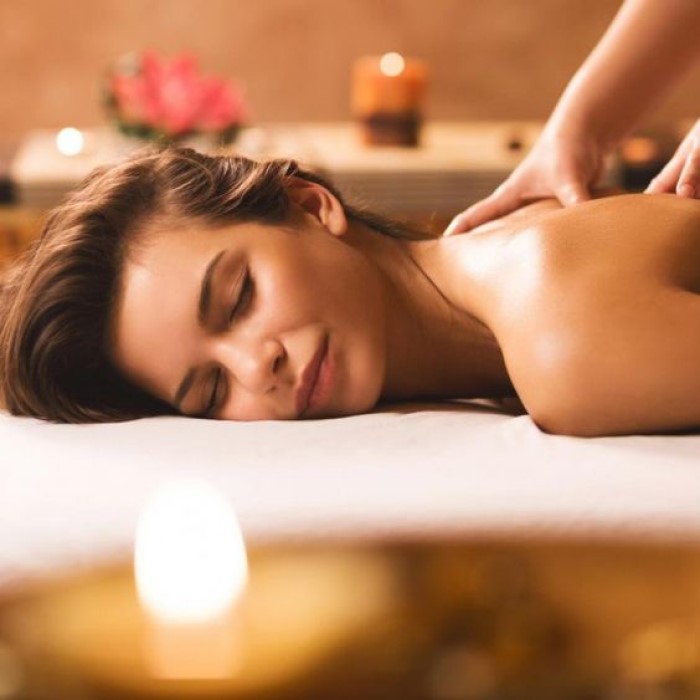 You can also give them an electrical massager to help them rest anytime they feel the need. Alternatives to massage include acupuncture, aromatherapy, and reflexology for those who don't like it. This is one of the uplifting gifts for cancer patients that help them relax after the pain of chemo.
3. A Stylish Hat Or Scarf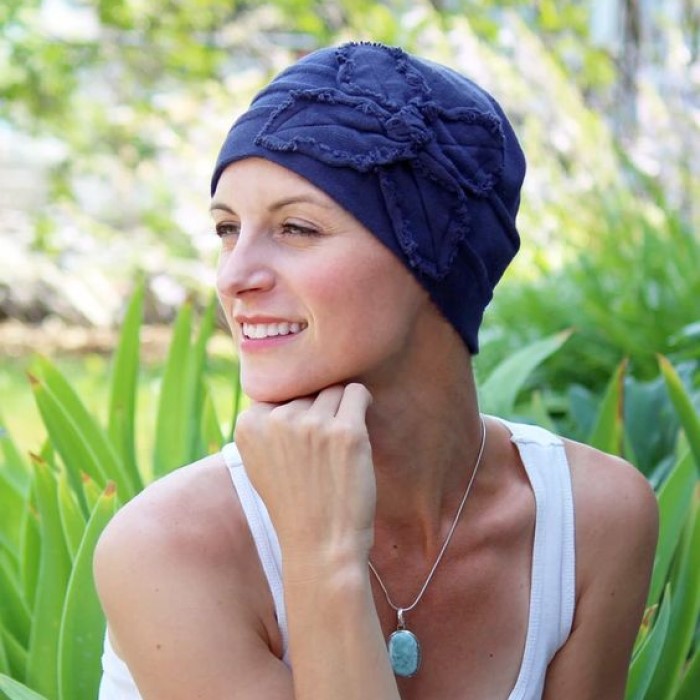 Some cancer patients lose their hair as a result of treatment. There are those who prefer to wear wigs, and there are those who prefer to wear a hat or a scarf instead. Look for lovely hats and silk scarves that go well with your loved one's personal style when buying a gift. You and your significant other could even be twinning if you get a matching set!
4. Service For Watching Movies Online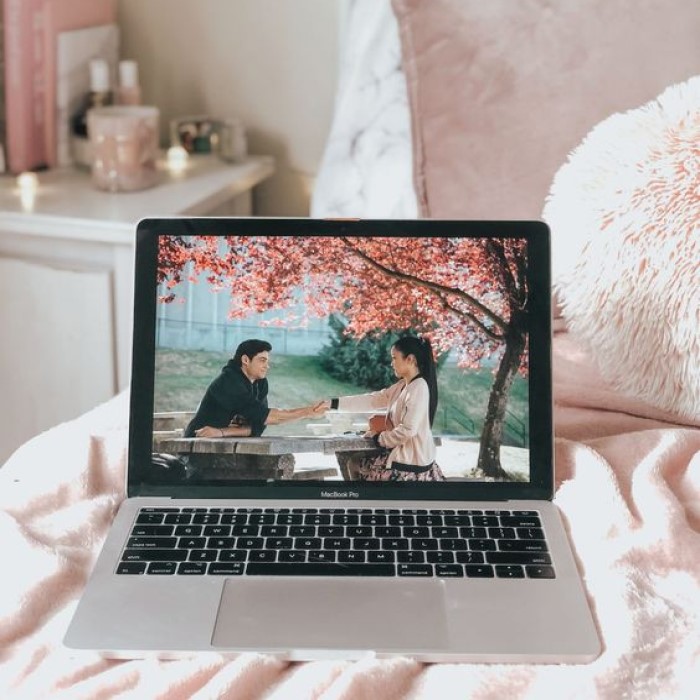 Your beloved one seems to be likely to have a lot of spare time. Gift them a subscription to a streaming service so that they might watch as many movies and television shows as they like. Make this gift extra memorable by creating a playlist of their favorite movies and shows.
5. A Useful Tablet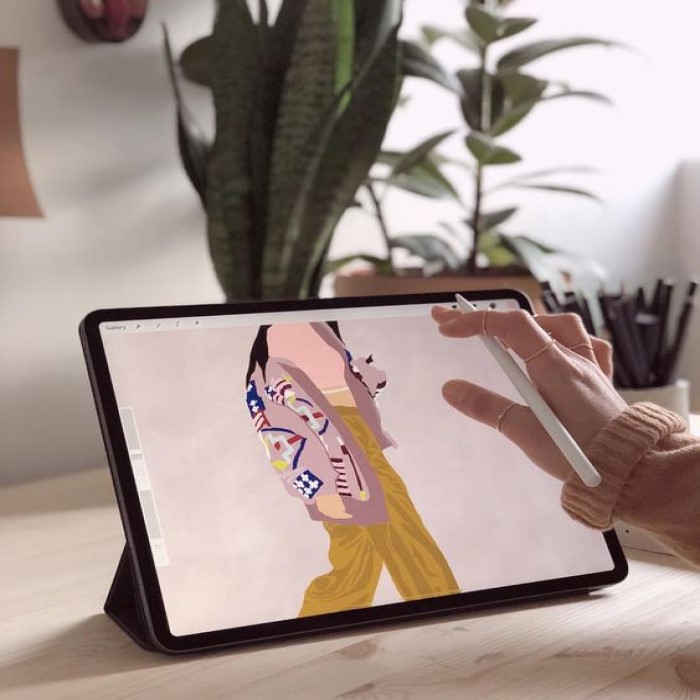 Someone undergoing treatment would appreciate this tablet if they don't already have one. Playing games, watching shows and films are all options available to them. They can also check their messages, and use the internet and social media. A tablet is an inspiring gift for cancer patients and it could be used when they're at home, in the car, at the doctor's office, or in the hospital.
6. Eye Mask Made Of Silk
Cancer patients who are undergoing chemo will appreciate these presents because they will make it easier for them to nap or sleep soundly during treatment sessions. If you're looking for an eye mask that you can wear for a long amount of time, a silk one is the best option.
7. Comfortable Clothes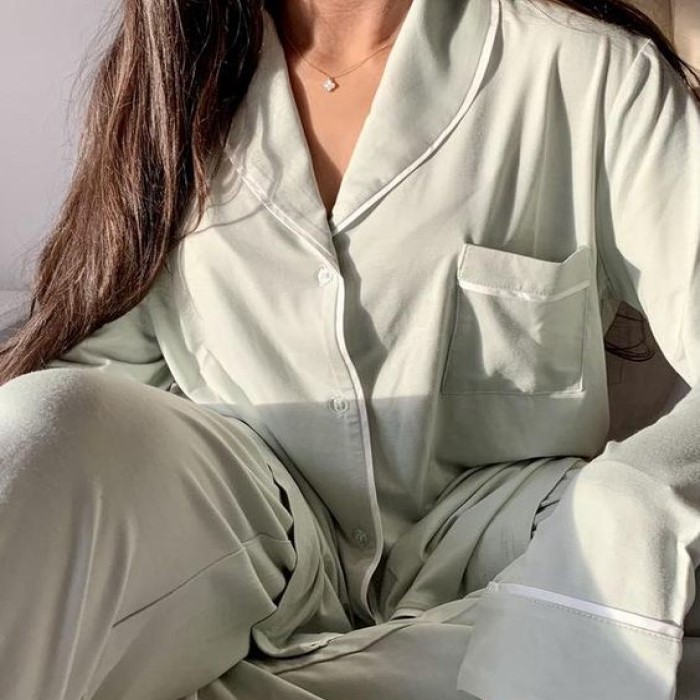 Pajamas are a terrific present for a buddy with cancer who may be spending a lot of time in the hospital. Before making a purchase, think about the people who will be wearing it and any restrictions that may apply. Consider purchasing easy-to-wear clothing for patients who may have difficulties inserting buttons or even extending their arms.
8. Slippers Or Socks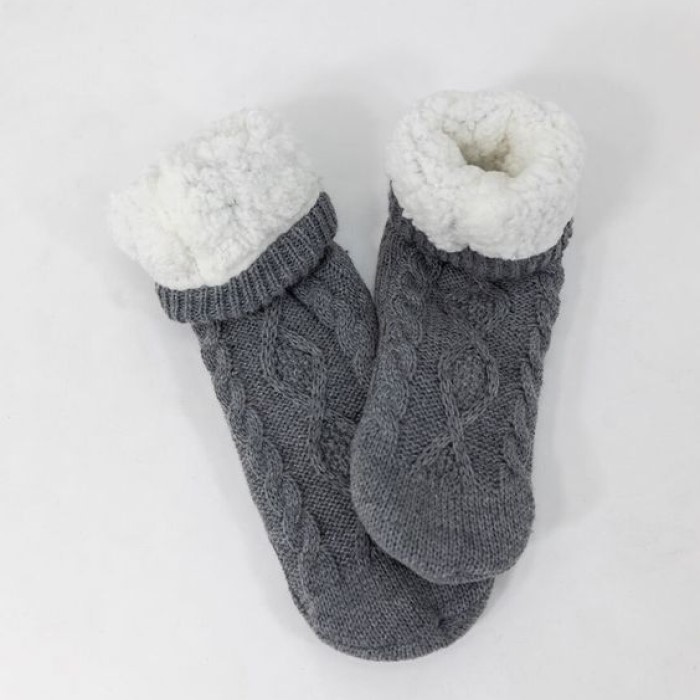 Give them socks and slippers to keep their feet warm. Soft socks with non-slip treads are always the greatest choice when it comes to choosing socks. Slippers and socks work well together, even though we don't usually offer slippers as encouraging gifts for cancer patients. Also, attempt to find the brands of slippers that they enjoy. Patients can keep their spirits up and their feet toasty while in the hospital by wearing socks and slippers.
9. The Port Pillow
In order to prevent the skin around the port from becoming infected, we recommend that our patients use a port pillow. We can give them a variety of cancer presents over the holidays or during their therapy sessions.
Just remember to consider uplifting gifts for cancer patients that the sufferer can use first before making any purchases. For a brief while, anything that takes away their discomfort or boredom while also bringing about a sense of well-being and happiness.
10. A Hefty Blanket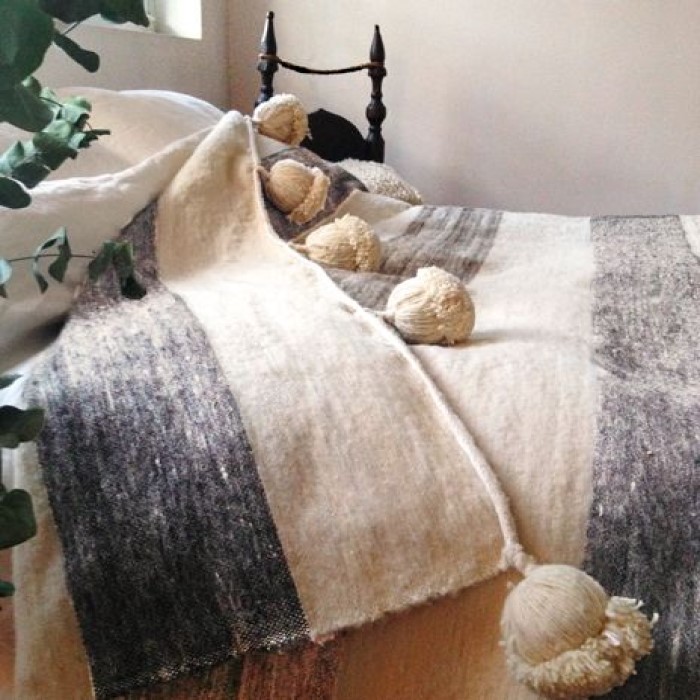 When a person uses a weighted blanket loaded with poly pellets, they are less likely to experience sensations of stress and worry and are able to sleep more soundly at night. For those who find it difficult to fall asleep, these blankets mimic the weight of a large blanket over your chest. People with cancer will appreciate this item. It's one of the inspirational gifts for cancer patients that they really need.
11. A Tote Bag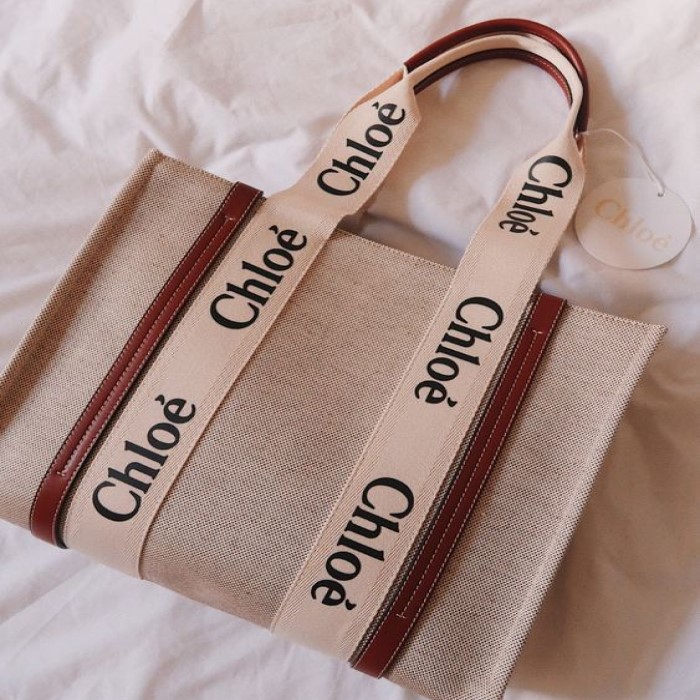 In the chemo room, it's likely that a cancer sufferer is bringing magazines, a book, a smartphone, and more with them. It's easy for kids to grab their "chemo tote" when they leave the house because it has all of their supplies in one spot. Totes are wonderful and inspiring gifts for cancer patients.
12. Books And Magazines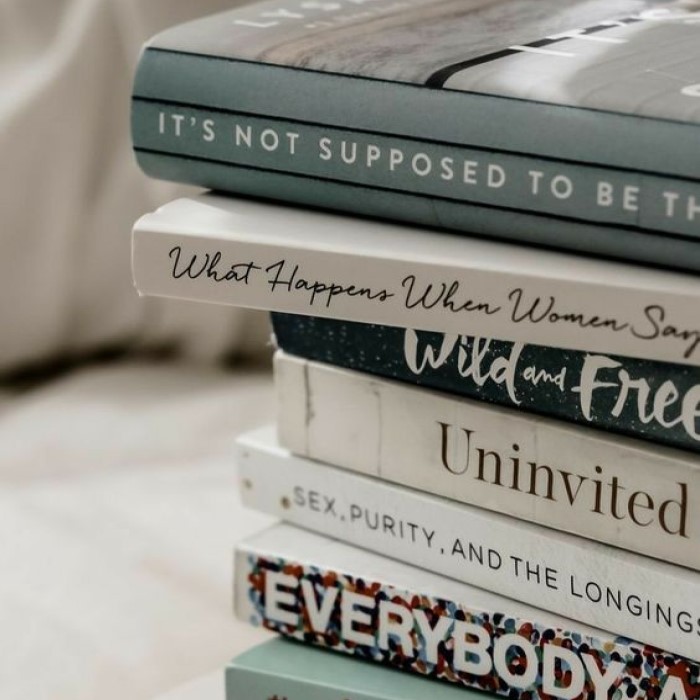 When you're in treatment or healing, reading is a terrific way to spend some time. As a result, a book or magazine might be used as a kind of entertainment to assist them to pass the time. Check to see if the book you're buying them is one they've never read before. If you're a cancer patient or survivor, you might want to look for magazines that feature lots of interesting articles.
13. Snacks And Sweets
First and foremost, be certain that your friend hasn't completely eliminated sugar from her diet! However, if they're still craving sweets every now and then, give them some hard candies to munch on while they're out. Surgery recovery and therapy can benefit greatly from these inspiring gifts for cancer patients.
>>> Recommend reading: 37 Nurse Retirement Gifts: Personalized, Funny And Practical
Thoughtful And Inspirational Gifts For Cancer Patients
14. A Candle Of Healing
Many cancer patients report feeling emotionally and physically fatigued after undergoing treatment, such as radiation or chemotherapy. After a long day of treatment, individuals deserve to unwind and recharge their batteries with something like this.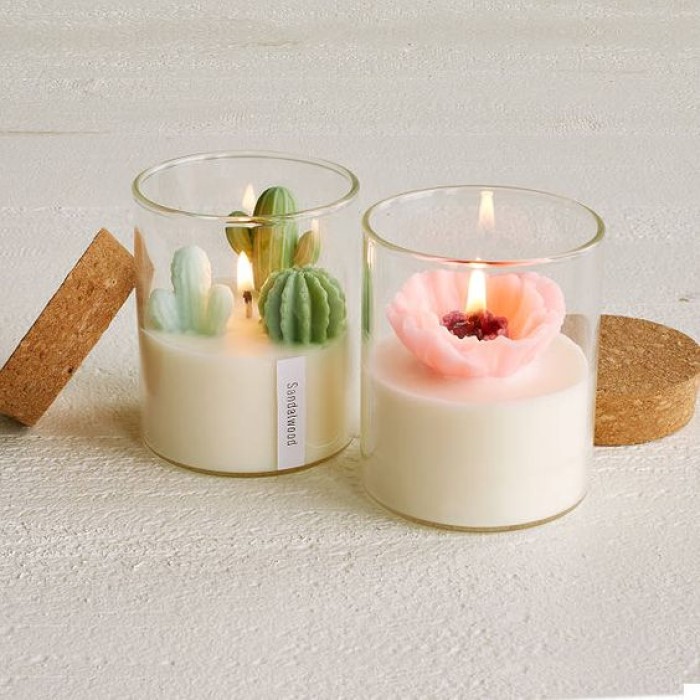 Using pure essential oils, these soy candles emanate a relaxing smell that can help settle your nerves, transport you to a happy holiday place, or keep you feeling like your day is always beginning. Patients who have undergone radiation treatment for cancer will find this gift to be a blessing.
15. Angel Figurine For The Survivor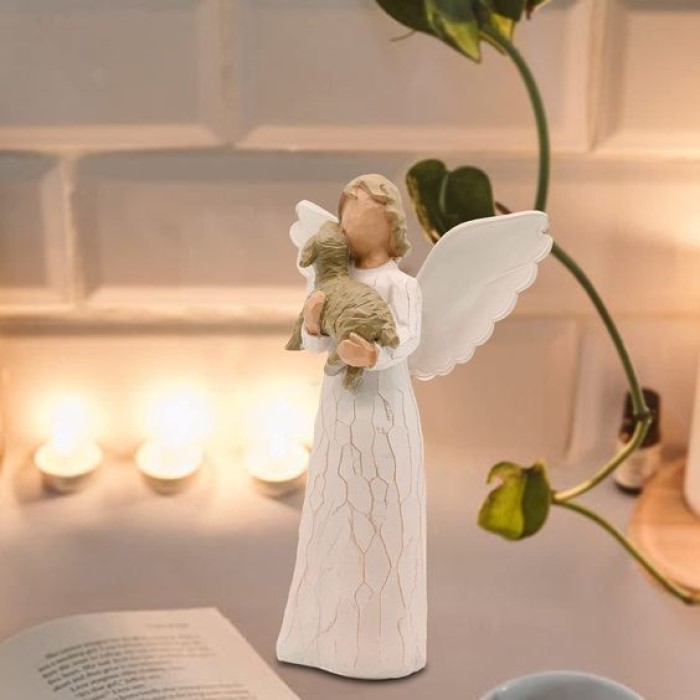 Cancer sufferers can take comfort in these uplifting gifts for cancer patients, which serve as a reminder of their own inner strength and will to live despite their disease. A carved angel figurine with the phrases "Faith, Hope, and Strength" imprinted into its surface reminds cancer survivors that they are still powerful. Cancer sufferers may not appreciate the practicality of this angel figurine as a motivational present, but it does serve to remind them that they really are still capable of great things, even if the future seems grim.
16. Bracelet With A Morse Code Design
As a treasured and a source of hope, these inspirational gifts for cancer patients are a priceless find. Cancer patients would benefit from any reminder they have of their strength or bravery during this tough time.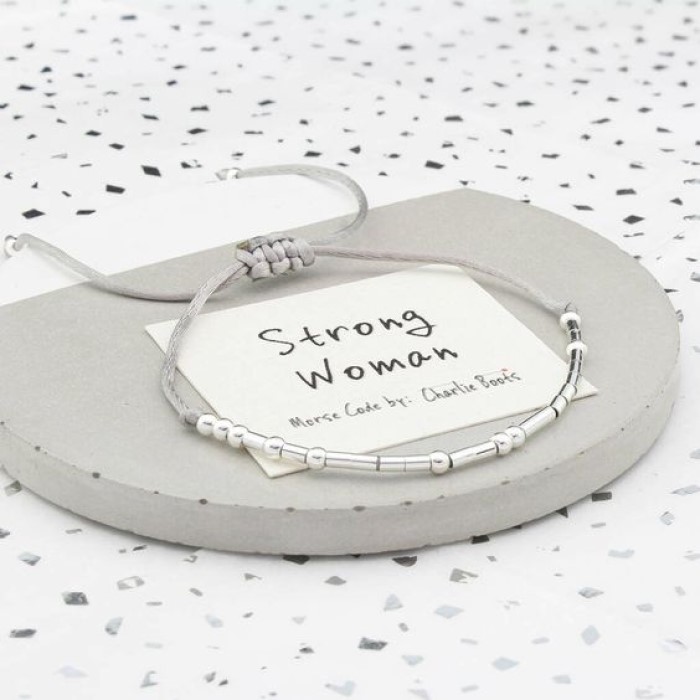 This is a kind present that will be appreciated by cancer sufferers and their carers. They can either keep the bracelet for themselves to serve as a constant reminder of their inner fortitude, or they can gift it to someone else.
17. Tiny Glass Jar For Storing Sentimental Items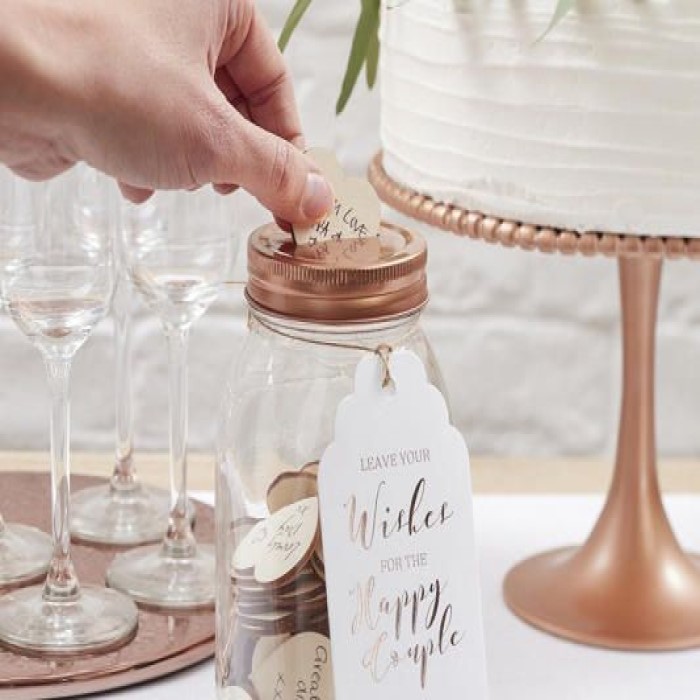 Remember the recovery process with this glass jar filled with keepsakes. As a reminder not to lose hope at this tough time, it includes inspiring sentiments and a gorgeous ribbon This thoughtful present will lift their spirits and serve as a reminder to never give up. Letters, inspiring phrases, and images of loved ones can all be included in a collection of mementos. A cancer patient's best friend is a memento jar, which they can use to store their memories.
18. A Cuff Bangle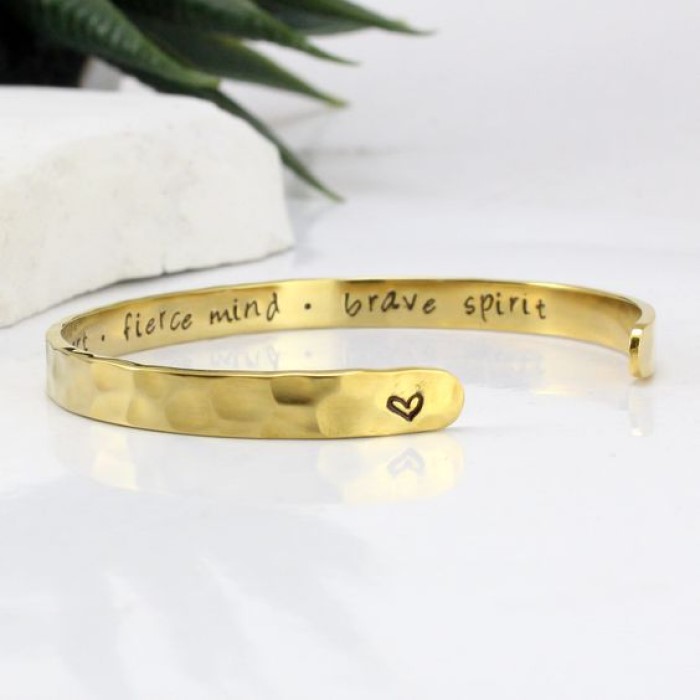 While going through difficult circumstances, many people turn to mantras for support. In the midst of their battle against cancer, these encouraging gifts for cancer patients like this can help them find serenity by providing them with a word they may say to themselves to calm themselves and remember not to give up. With its surgical-grade stainless steel construction, this cuff bangle won't tarnish or rust.
19. Sleepy Bear With Comforting Messages
The patient will be soothed to sleep by calming messages from this adorable animal. As the song goes, "Jesus Loves Me" even comes with a blanket of its own! This teddy bear repeats these messages over and over again until the user shuts it off.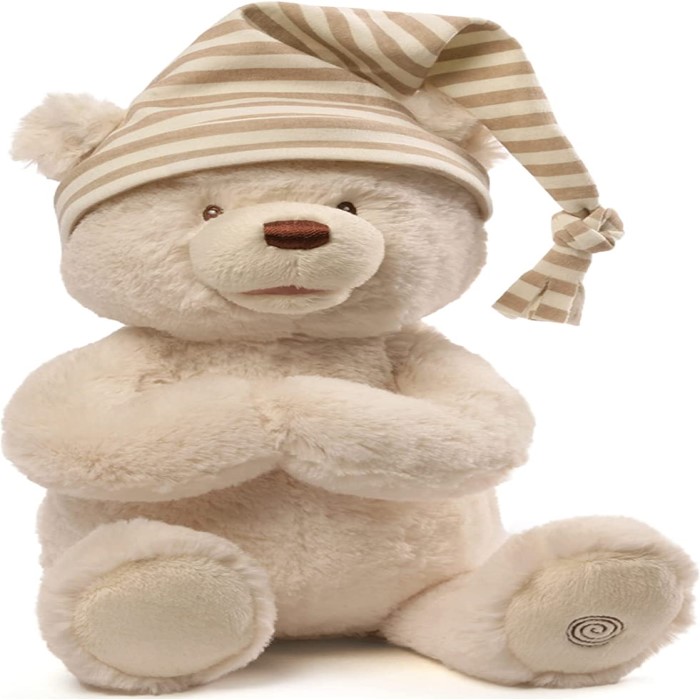 For a cancer sufferer, this heavenly gift must be comforting and provide hope and strength. If you know someone who is having trouble sleeping while undergoing cancer treatment, this is one of the uplifting gifts for cancer patients. Comforting messages and a beautiful bear make for an excellent combination!
20. Coffee Cup Made From Ceramics
For those who are in the hospital battling cancer, this present will bring a smile to their faces. On the front of this cup, you'll find a collection of inspirational words that will resonate with anyone. Your loved one's self-esteem will be boosted by these funny coffee cup sayings.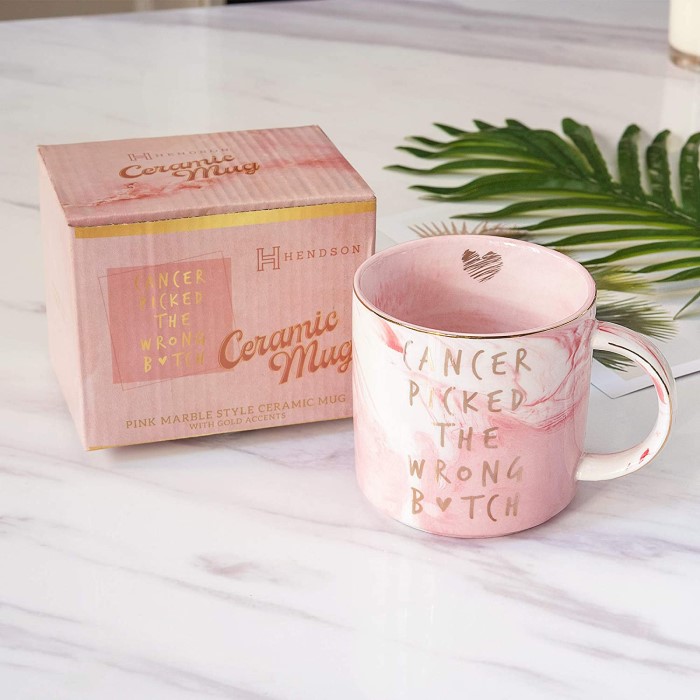 The colorful patterns and designs on this porcelain coffee mug persist even after years of use. This gift is ideal for someone who is going through a tough time with cancer and might need a little extra motivation and reassurance.
21. An Inspiring Canvas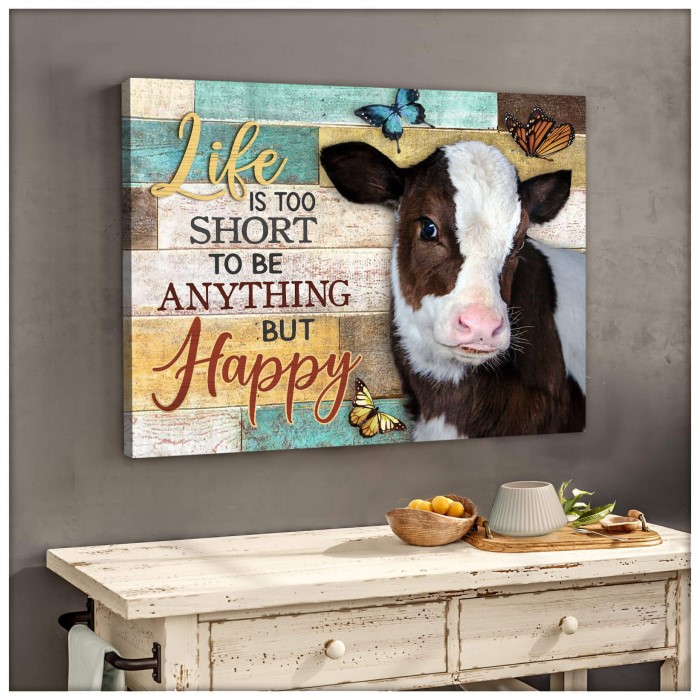 A collection of uplifting words for cancer sufferers is featured on this wall art. With a durable adhesive backing, they can place this gorgeous wall hanging anyplace their beloved one needs a little extra encouragement.
Gifts like this one for cancer patients are encouraging and motivating for those who are battling the disease and need a little additional inspiration. They deserve a happy life, and this canvas will motivate them to overcome difficulties to enjoy every moment of their life.
>>> Recommend reading: 30 Unique Personalized Retirement Gifts Ideas In 2023
22. Weekly Bouquet Of Fresh Flowers
You don't need a lot of money or time to brighten someone's day with a simple bouquet of flowers. They can also have a pleasant aroma. To make your loved one's home feel more welcoming to their guests, you can decorate it with a few bright and cheery items.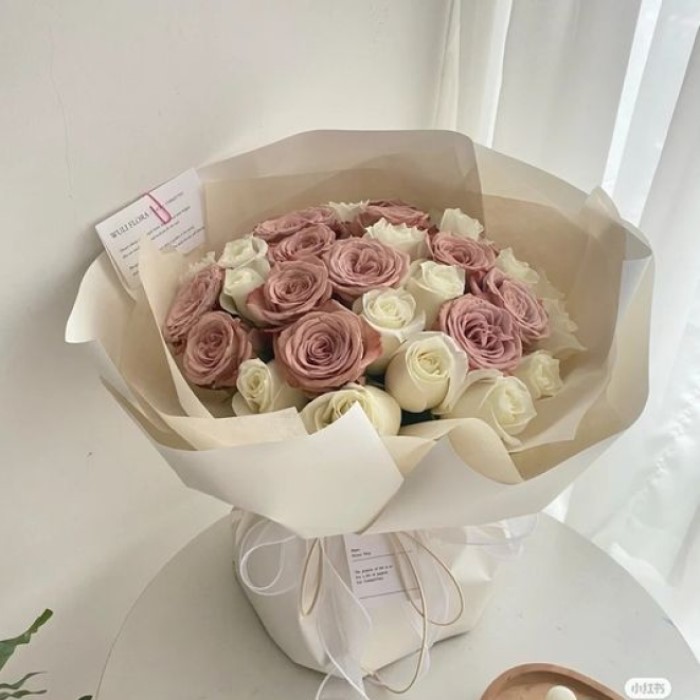 Succulents are a fantastic alternative. It's easy to care for succulents, which are long-lived plants that can persist for years. Many different types of succulents can be found. If seeing flowers wilt makes your beloved one unhappy, it can be a good solution for you when choosing encouraging gifts for cancer patients.
23. A Podcast Playlist
Which kind of audiobooks would help your dear one go through a difficult period in their life? You are the only one who truly understands them. Comedy, real crime, and even educational shows can all be included in your playlist if you so like.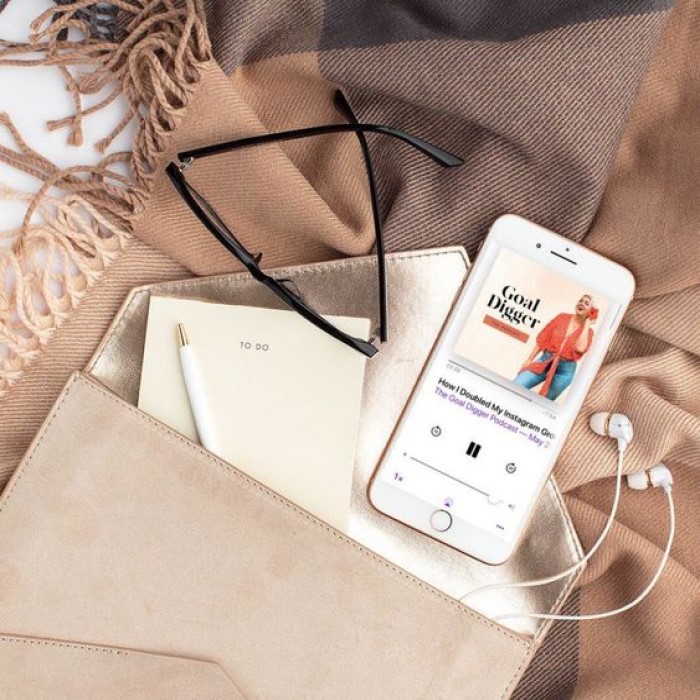 Change things up if you want to. Consider your options and take your time with this. As a result, they'll have a lot of material to keep them occupied, and they'll also feel cared for with these uplifting gifts for cancer patients like this.
24. A Cancer-Specific Cookbook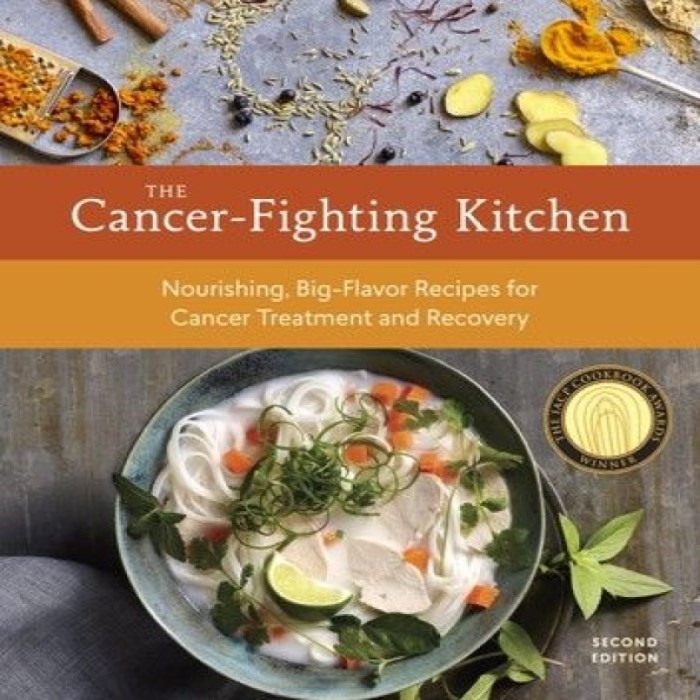 The recipes in this cookbook are designed with cancer and its treatment in mind. It offers a plethora of information on delectable delicacies, many of which are accompanied by photos. Symptoms of cancer treatment include loss of electrolytes, thirst, nausea, exhaustion, and loss of body weight. As they recover, they can use this cookbook to make nutritious meals.
25. Bottles With Infusers For Water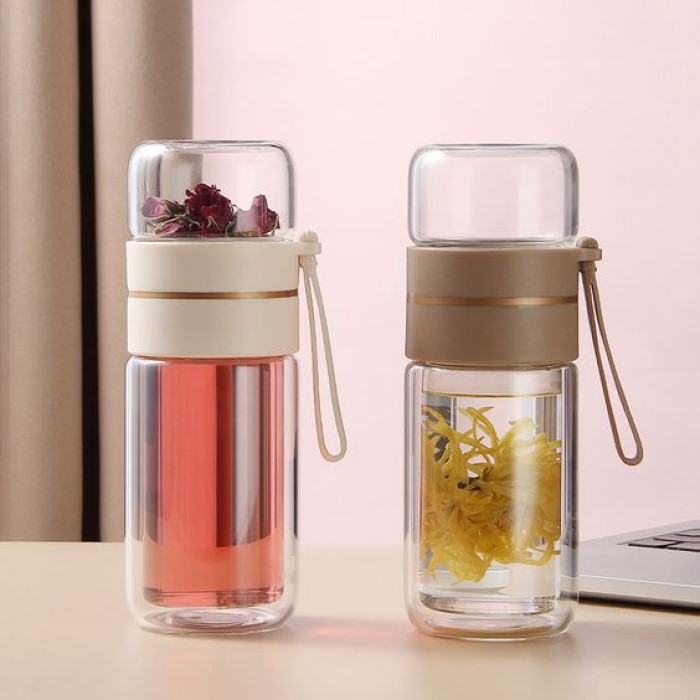 Infuser water bottles are an excellent choice for cheering up cancer patients who might otherwise be down in the dumps. It'll lift their spirits and help them recuperate from surgery or chemotherapy treatments. Get well soon gifts for cancer sufferers are a meaningful way of showing them that you care. This infusion bottle will help them recuperate.
26. A Photo Album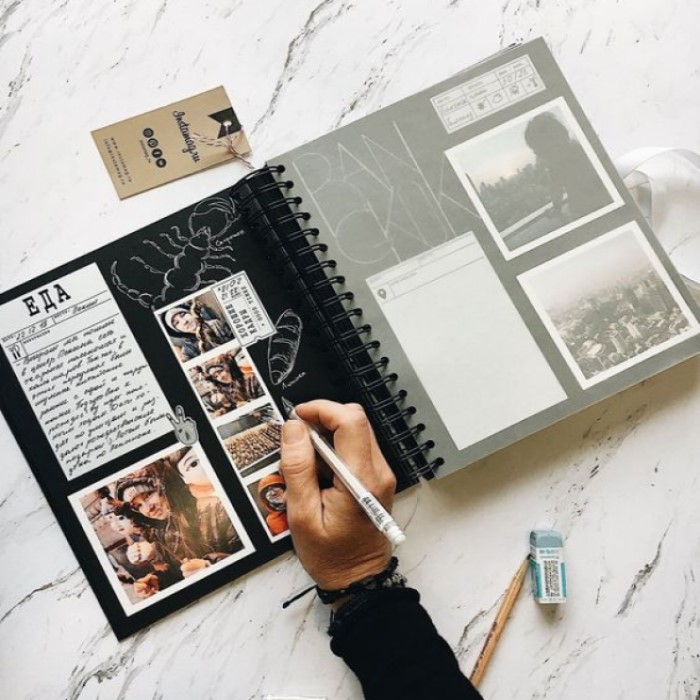 When faced with a life-threatening illness, people tend to become more introspective and value their past experiences more. In order to help people remember the past, make a stunning photo album. A digital image frame is also an excellent choice. You can even send an image to the frame by email, and it will be shown right away.
27. Risk-Free Cosmetics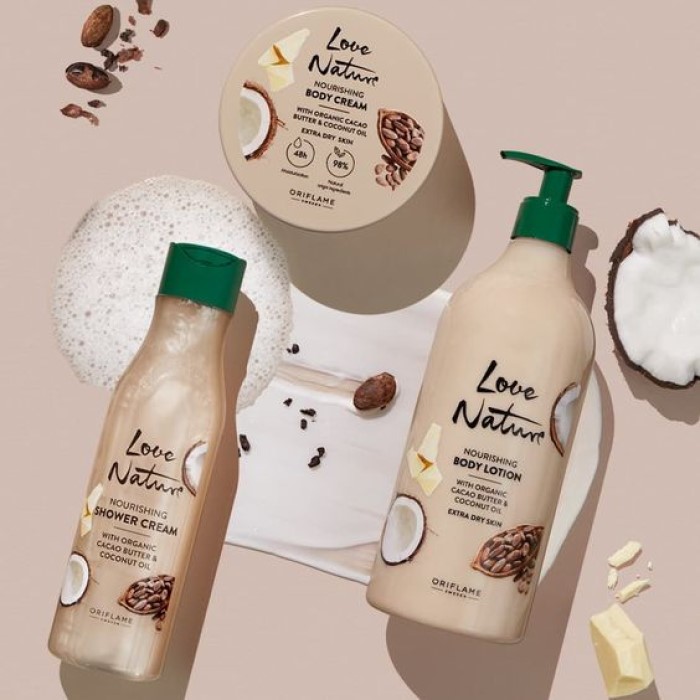 The desire to look beautiful may be universal for women at any age. People who are battling cancer desire to maintain their appearance as a way of alleviating some of their misery. Every product that a person uses can be scrutinized by cancer patients after a diagnosis. Consider giving them chemical-free, honest cosmetics goods or locally created soaps as a kind gift.
28. A Glimmer Of Faith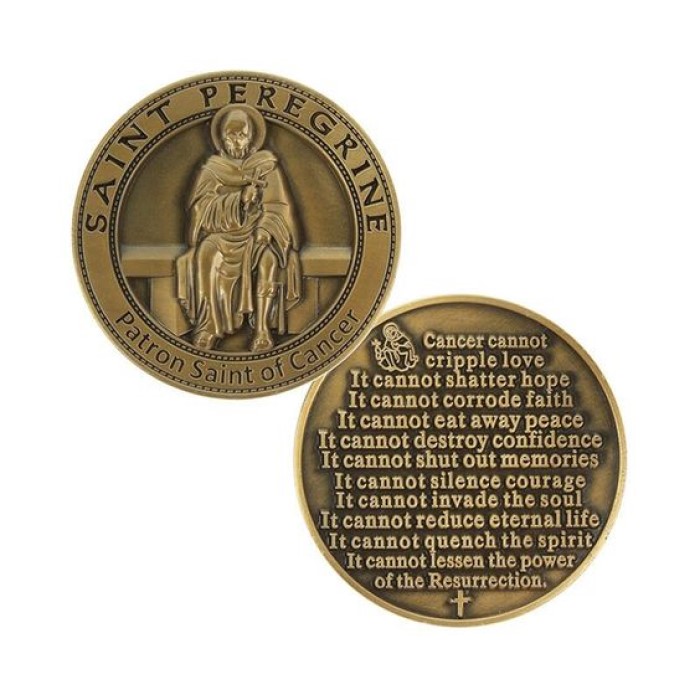 It's one of the inspirational gifts for cancer patients to bring this pocket token around with them when they go to their doctor's appointments, treatments, and other appointments. It's packaged beautifully in a white organza bag and is ready to be given as a gift. People who are just beginning their trip or are already in the thick of it often find the words "Guide me in this fight" to be extremely motivating and comforting.
29. Charming Memory Boxes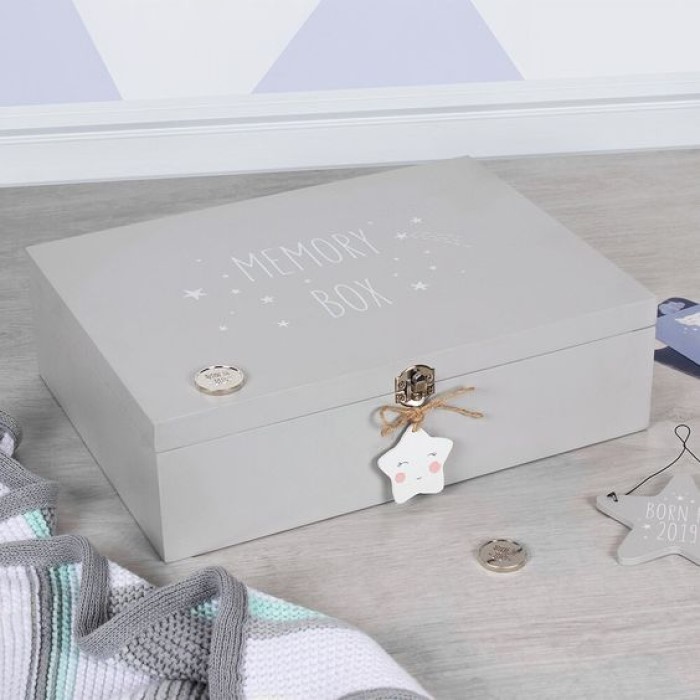 There are several things that cancer cannot turn away serves as an excellent reminder for folks who are going through a difficult time with their illness. It's a fantastic present that will be cherished long after the struggle is over.
30. A New Journal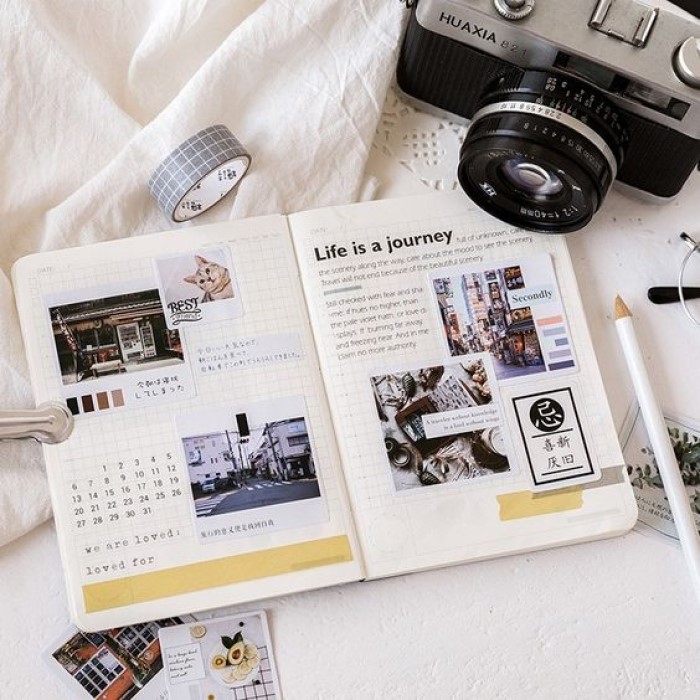 The obvious answer is to give a cancer survivor some writing supplies. In the end, this is an excellent present because your buddy will have all they need to write down their thoughts anytime they get the urge to do so!
>>> Recommend reading: 40 Funny Retirement Gifts That Will Make A Laugh Out Loud
Touched Actions Are The Best Gifts For Them
31. A Subtle Action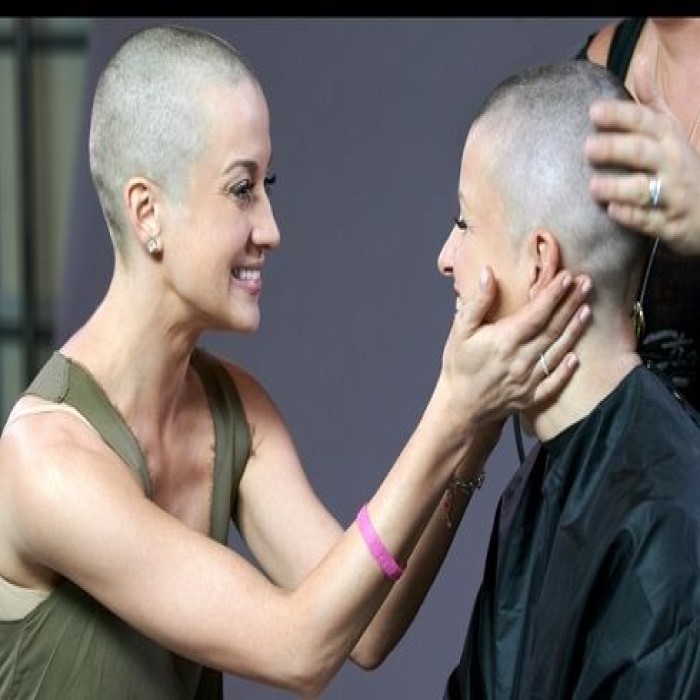 Make sure your loved one is on board by talking to them about it first. As a show of love, unity, and brotherhood, shaving your head is an essential part of the tradition. A new hairstyle is a great way to show your partner that you're all in this together.
32. A Together Party Celebration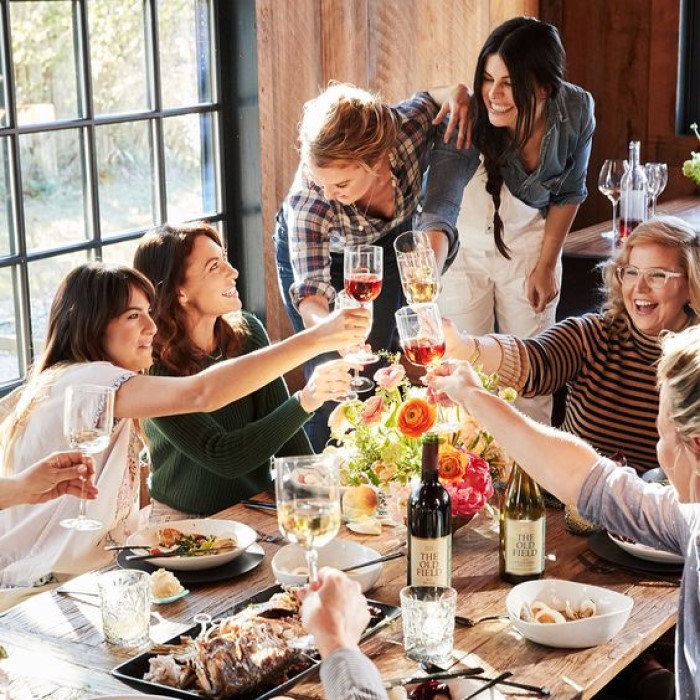 This isn't the right time to have a surprise party for your loved one. Throw a party to honor them and the individuals in their lives who have benefited from their presence. When you think of the person, think of a term or words that spring to your mind. Let them soak up your thanks and love as you "bathe" them in these words. Consider these inspirational gifts for cancer patients like this to create happiness for them.
33. Regular Visits For Them
One of the most valuable and encouraging gifts for cancer patients is your love and attention. Get to know each other better by having a conversation or playing a game together. Spending time with friends is a lot more enjoyable when things are going well. Make your significant one feel unique and taken care of during this difficult time.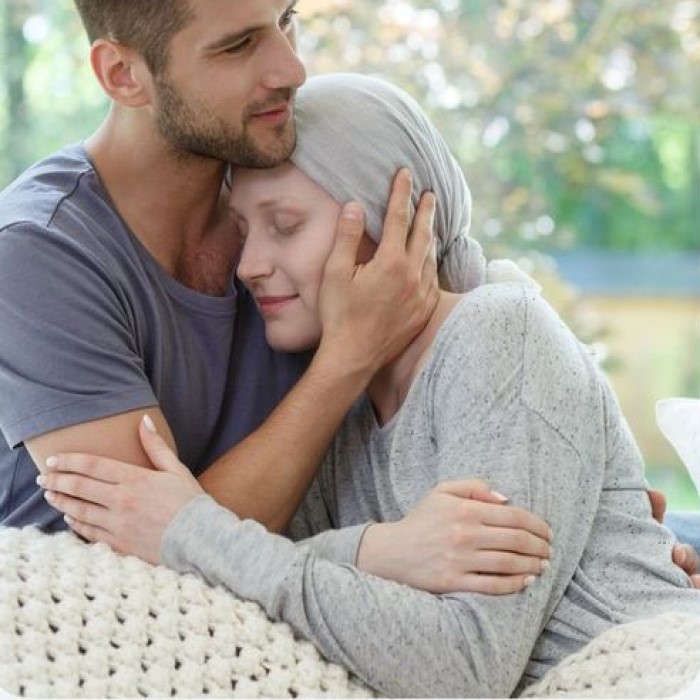 A simple listening ear can go a long way in helping others. Let go of the idea that you can fix or reassure others. An empathic listening attitude can make a world of difference. You should be aware that they may require some solitude in order to recuperate. Take it in stride and don't take things personally when they say they're ready to depart.
34. House Chores Assistance
Cut the grass. You should bring your recycling there. Pick up the laundry. Bring the garbage out to the curb in a roll. You can make a tremendous difference in the life of a cancer patient by doing something as simple as cleaning the house.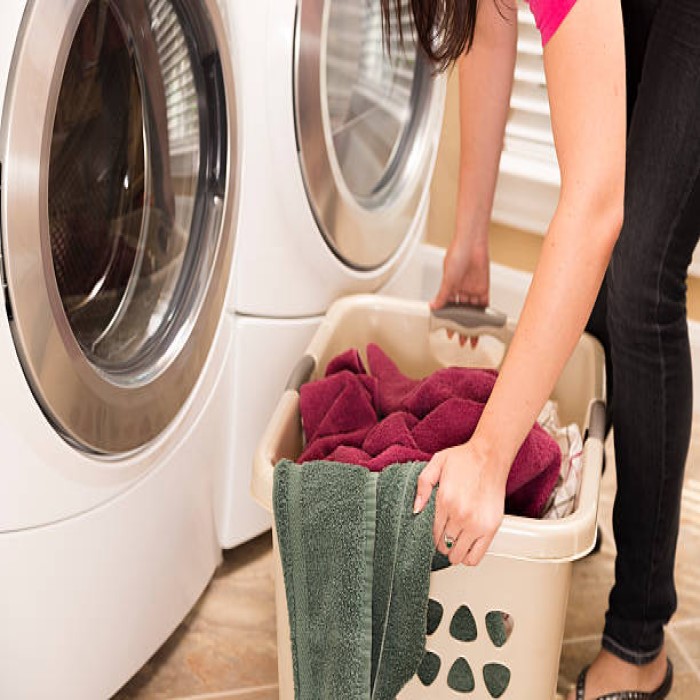 Don't underestimate the worth of your effort and acts of service, even if you don't have a lot of money or aren't a brilliant cook, but this is really one of the uplifting gifts for cancer patients that are suffering difficult phase of their life.
35. Newsletters Of Prayer
Obtain a copy of prayer newsletters by putting your friend's name as a prayer request. In order to show them that people are praying for them, mail them a copy with a handwritten note. This seemingly insignificant act of kindness has the potential to have a profound impact.
36. Canvas Print with a Positive Message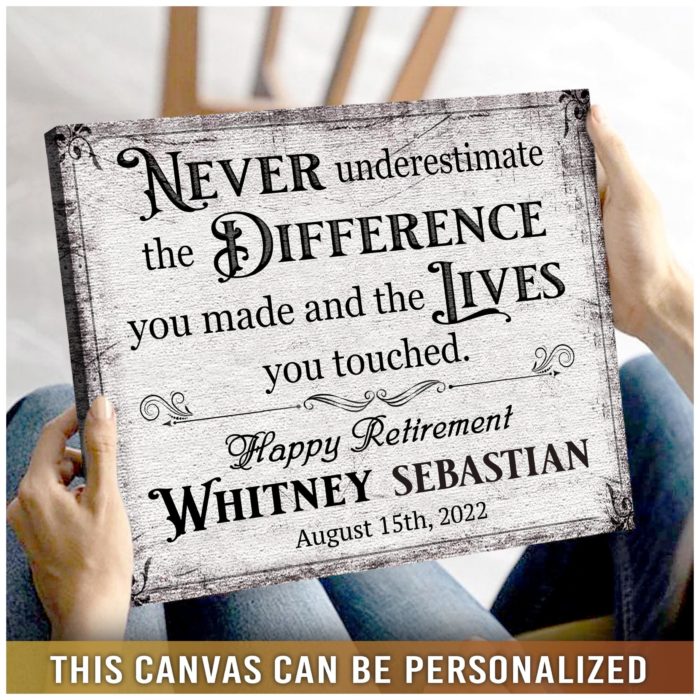 Positive message canvas art is one of the best options if you're still not sure what to get them. When they gaze at this piece of artwork, it has the potential to give them a rush of energy and brighten their day.
Read more:
In the end, the most valuable and treasured present is still genuine affection. Gifts should be given to cancer sufferers with the utmost sincerity and affection. Let them know that you will always be there to help them conquer their hardships and alleviate their bodily and emotional pains. In my opinion, these 35 inspirational gifts for cancer patients' suggestions from Oh Canvas will make them treasure and love you for the rest of their lives.