Have you ever wondered: "What do you give someone for retirement?". It might be the beautiful time your grandpa, your dad, your husband, or your uncle has completed their successful and proud journey. Because of his years of a successful career, he deserves the best retirement gifts for men.
Regardless of who the retiring guy in your life is, it's time to recognize them and thank them for all they've done. It can be difficult to come up with an excellent gift idea for him. His free time may be spent on hobbies, traveling, or even launching a side business. However, we've put together a list of perfect retirement gift ideas for guys, no matter what he expects to do in the future. Browse Oh Canvas's checklist for more gift ideas and pick the most special one for your beloved retiree.
Adorable Retirement Gift Ideas For Dad
1. Money Clip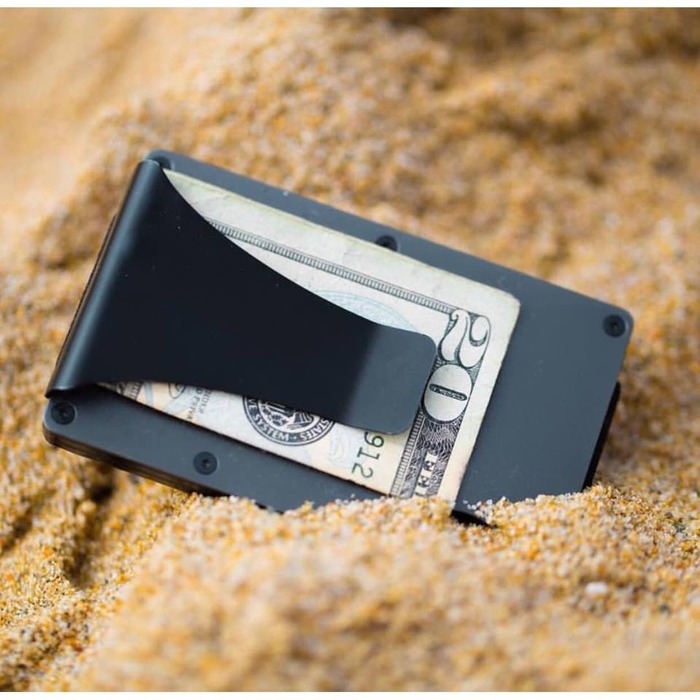 Keep his cash safe by gifting him this stainless steel money clip. All the things he had to give up were in his enormous heavy wallet, so he got rid of them. With two lines of up to 15 characters each, you may customize this special gift with his name or initials.
2. Built-in Audio Sunglasses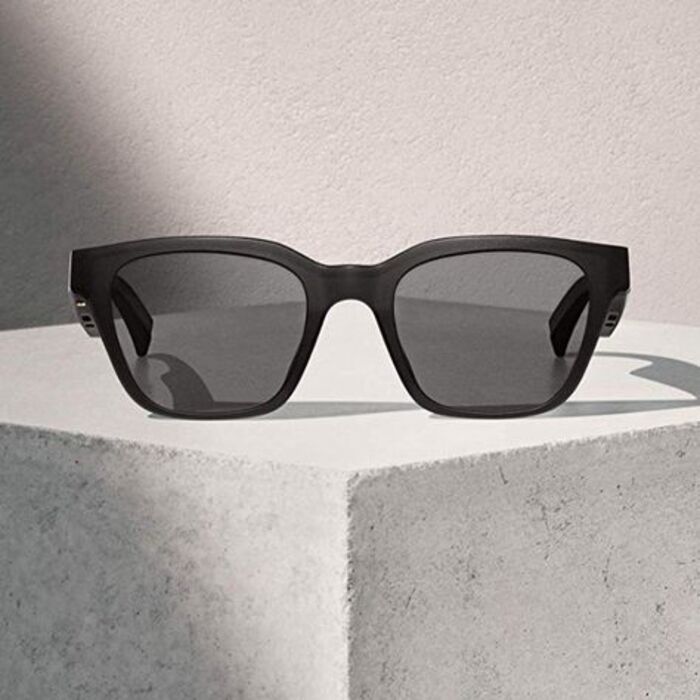 In search of luxury gifts for retirement men that he'll actually use? These sunglasses are equipped with built-in speakers and smart technology, allowing the wearer to listen to music while wearing them.
3. Customized Whiskey Stones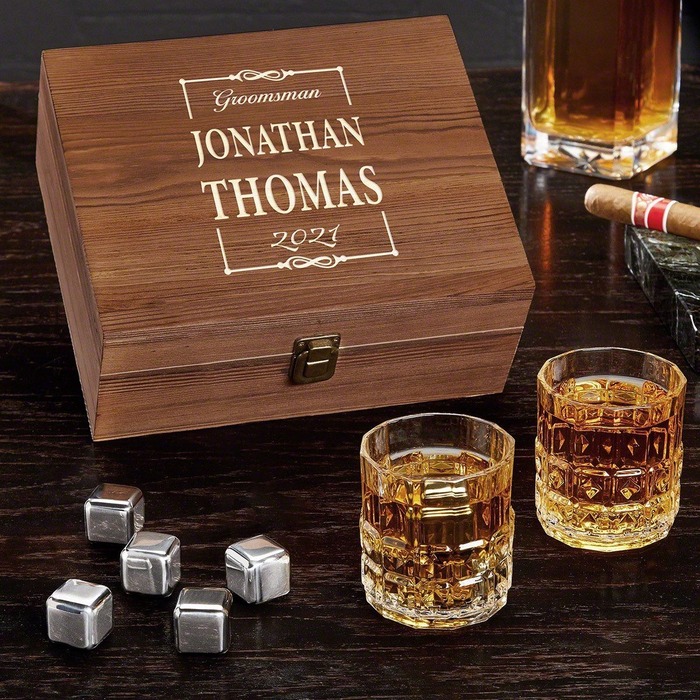 Let the coolness of the stone bring out the flavor of his beverage. A personalized retirement present that rocks the whiskey glass and makes every sip pure and cooled is the best of both worlds. It just feels appropriate to add a little bit of cooled soil to the base of your whiskey. These personalized whiskey stones are a must-have accessory for any good whiskey connoisseur's collection.
4. Golf Travel Bag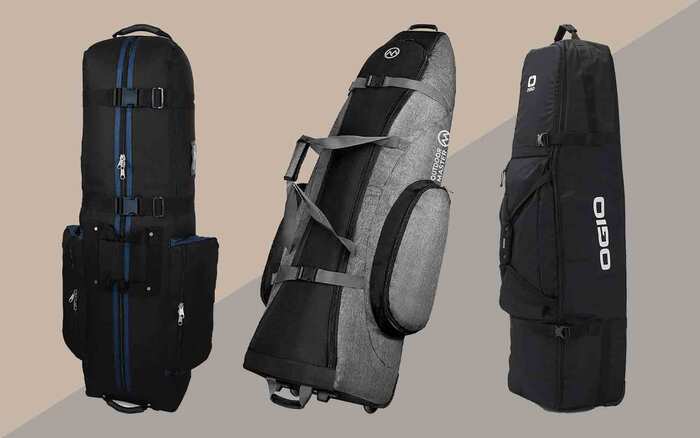 In search of the best retirement gift ideas for men who are the golf enthusiasts in your life? With this 600D polyester padded golf travel bag, he won't have to stress about his golf supplies getting damaged. It has a 5mm layer of cushioning to protect the golf clubs while they are in transit. Suitable for airports, aircraft, and his car trunk, it's a must-have accessory. He can also use it for other outdoor activities.
5. Retirement Tumblers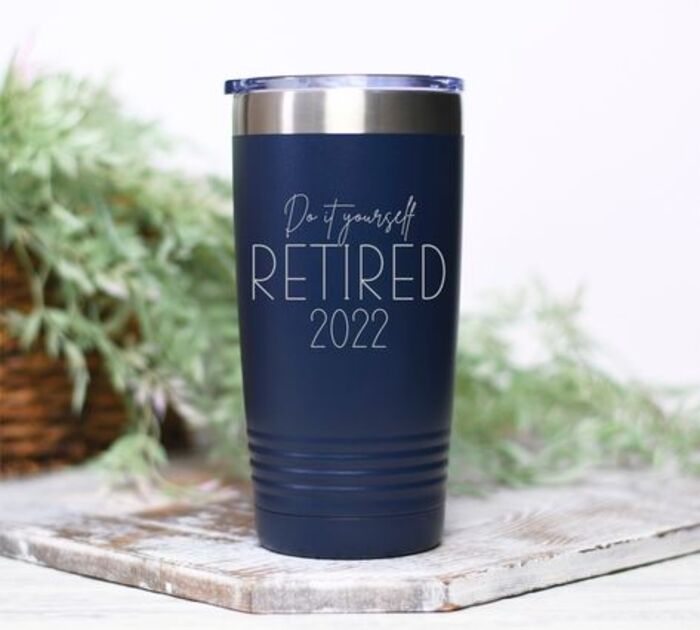 The rumbling tumbler can hold 30 ounces of his favorite beverage and has a double-wall insulated design to keep it hot or cold. It contains a vacuum-insulated top to keep his favorite drink hot for long periods and an excellent seal to avoid spills. It's a good gift for retirement dad that he'll cherish for the rest of his life.
6. Retirement Wine Labels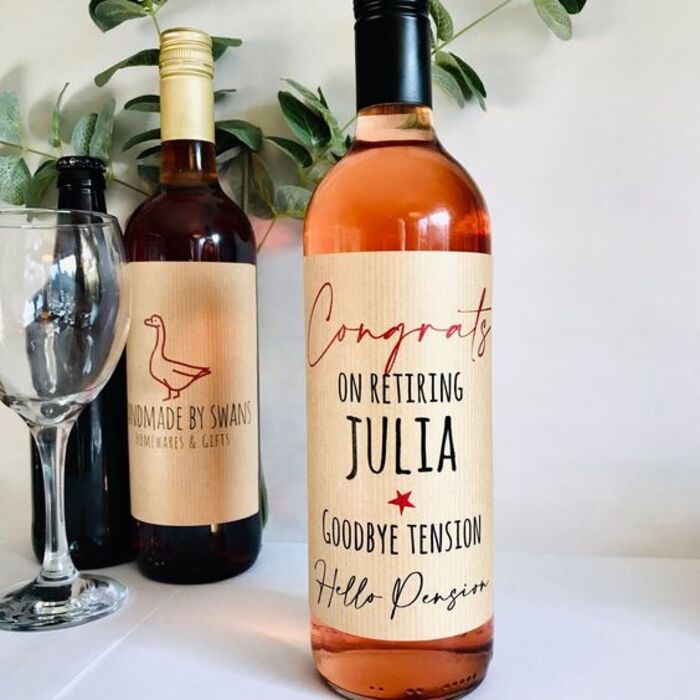 Wine is all you need for luxury retirement gifts for men. One part fun, one helpful part, and one part gag gift make up a classy gift idea. Waterproof labels can be used on bottles that need to be kept cool. As a result, have your wine glass ready, everyone!
7. Adorable Canvas For Dad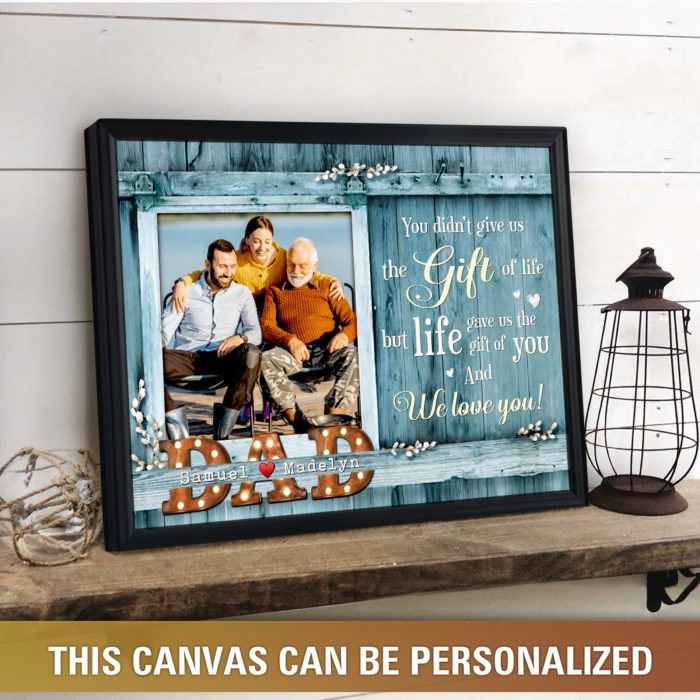 Let your father know he is always the hero in your life, and give him this sentimental canvas as a good gift for retirement. Every time he sees it, he'll be reminded of how sweet and thoughtful you are.
8. Ceramic Japanese Teapots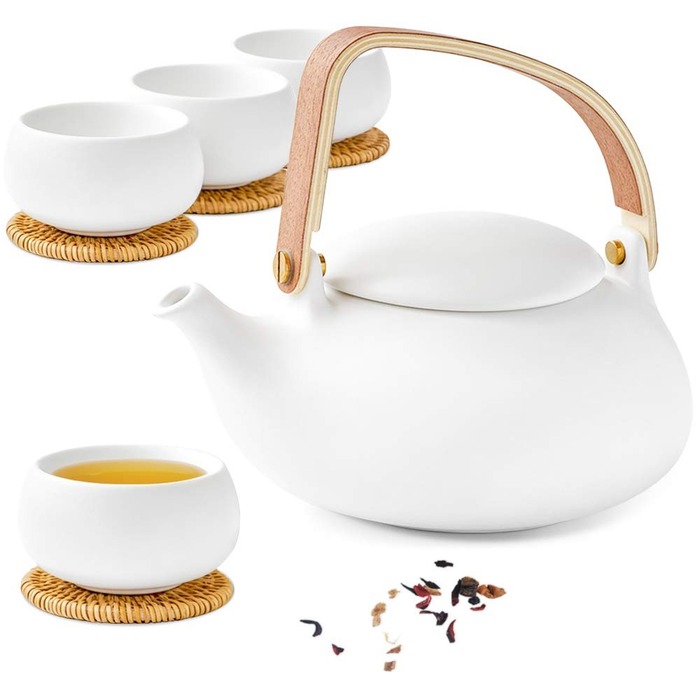 An integrated high-quality stainless steel filter in this beautiful porcelain teapot ensures that nothing floating in the tea is caught by the filter's very small holes. A beautiful and ultimate gift set with free time on hand is a welcome addition to the tea lover house and complements the minimalist aesthetic of your modern home. It's perfect for a new home, a birthday and a retirement present, or more gift ideas for any other special occasion.
9. Pots and Pans with Nonstick Coating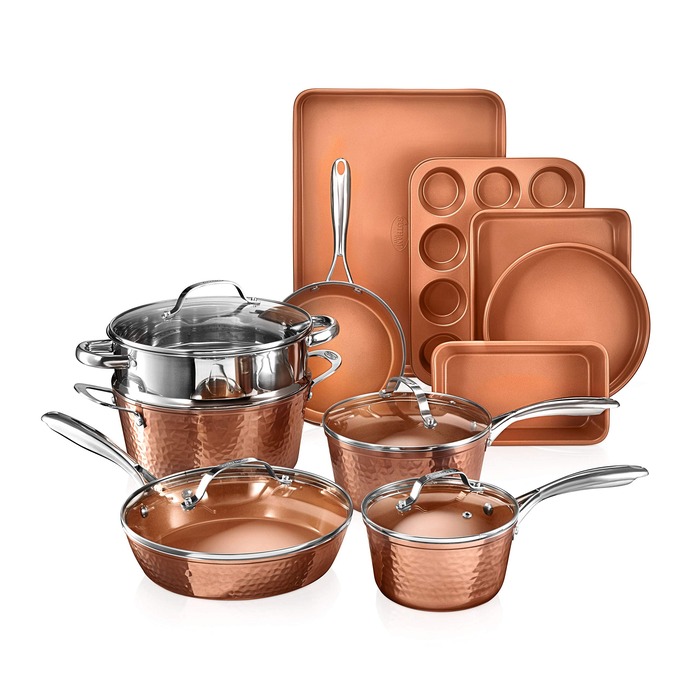 It might be that ideas for retirement gifts for men are more accessible than you thought. When he's got more time to spend in the kitchen, get him a set of pots and pans so he can learn to cook at home instead of ordering in.
10. Golf Course Watch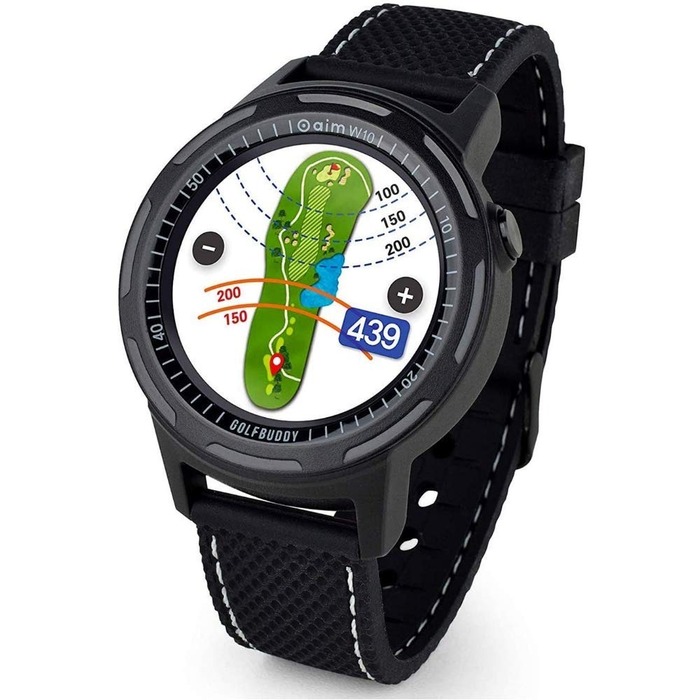 Looking for the best gifts for retirement men for their new hobby? The golf course watch is something that your retired dad desires to have. It comes with a round analyzer that measures shot lengths with auto-recording for post-round analysis in your Garmin Connect account. Fully hinged, with a stylish watchband that's easy to wear. This finest gift is sure to become his go-to companion on the golf path now that he has a lot of extra time.
11. Gardening Gift Basket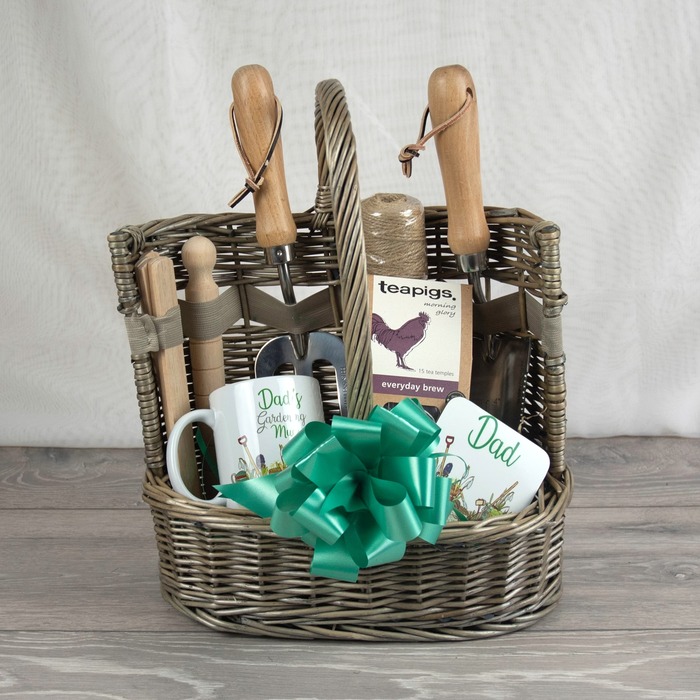 The gardening gift set is delivered to a retiring man every month and contains everything they need to enjoy digging in nature. Planting instructions and growing hints are included in each package. The set includes everything from garden cultivators to veggie seed packets! No matter how green-fingered your father is, this gift present will be a welcome addition to any home garden.
12. Control Temperature Coffee Mug
It's easier for your favorite retiree now that he isn't racing around from one meeting to the next. It could also signify that his coffee gets a touch too warm for his taste. These temperature-controlled smart mugs are excellent retirement gifts for dad that keep his morning brew hot and fresh.
13. Weighted Blanket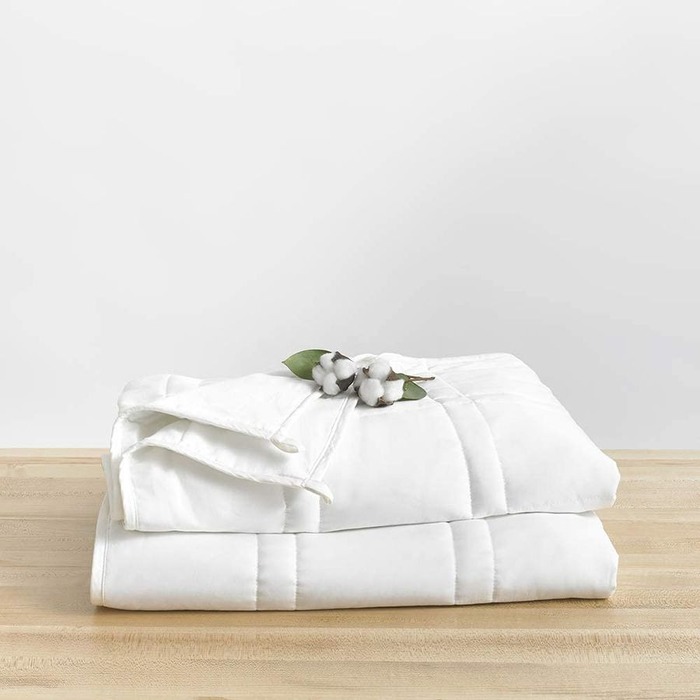 This elegant blanket is ideal for showing him how much you care. Even while a hug will make him feel good on the inside, it will be even better if you use this blanket to remind your retired dad that he is on your mind constantly.
14. Eyeglasses Holder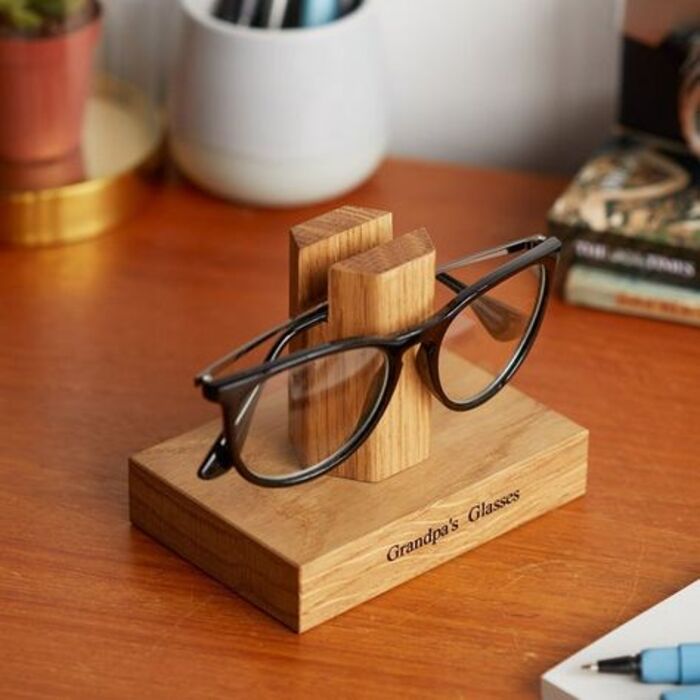 One more idea from our retirement gifts for men that you might love. Why should eyeglasses be stored in a case or nightstand while not wearing them? It's a big improvement over either of these alternatives. This holder is styled like the ruggedly attractive guy everyone likes, making it ideal for holding any glasses.
15. Amusing Novelty Retirement Golf Balls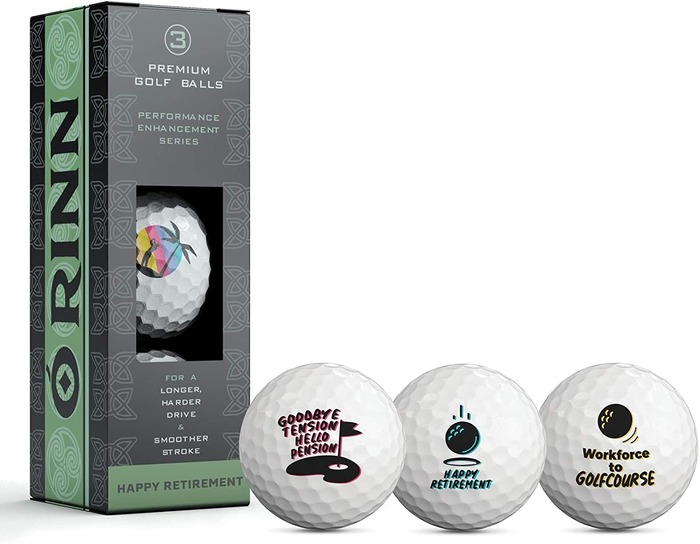 This package will please the male retiree who can finally devote more time to the golf field. It is also a great option for a retirement party thank-you present.
The novelty and hilarity of the lines imprinted on the high-quality golf balls make them an amusing present. In addition, they have already been packaged attractively, so no further wrapping is necessary. An excellent novelty for retirees and your father!
16. The Colibri V-Cut Cigar Cutter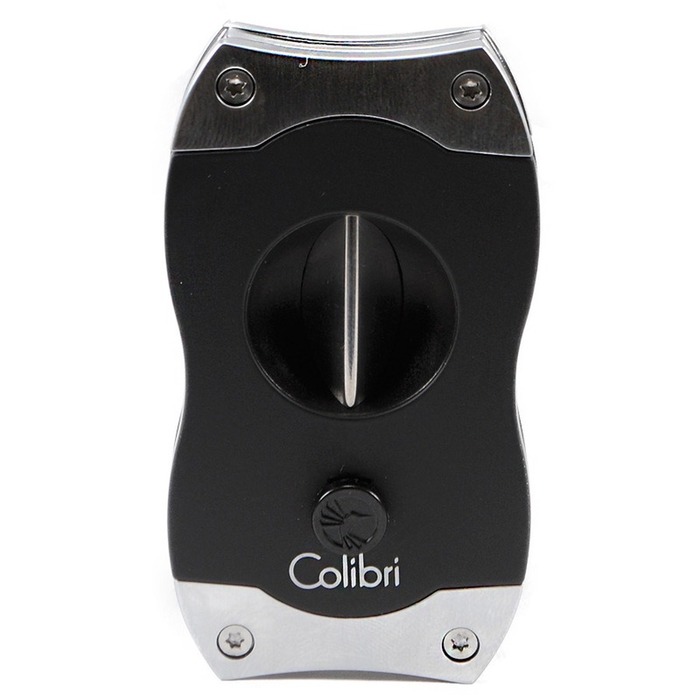 Colibri V-Cut Cigar Cutter – Delight him with this! Your friend who is retiring will surely appreciate this awesome gift for male retirement with a spring-loaded release. It is constructed with an ergonomic design, a V-shaped cutter, and a stainless steel blade. It will remind him that there is ample time to relax and appreciate his cigar collection. Let him get off to a good start with this elegant cigar cutter.
17. Canvas Print Year Of Employment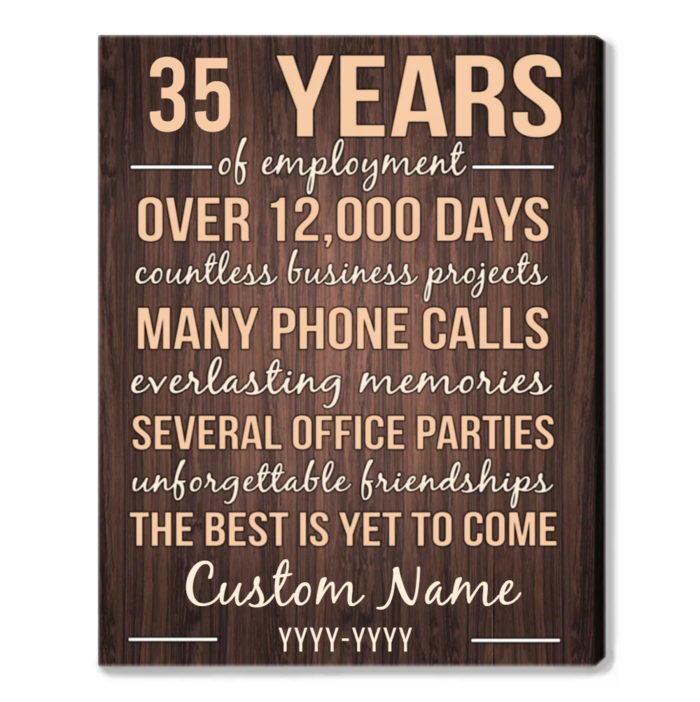 This personalized retirement canvas poster is the best gift for the next office farewell party. All of their golden years of service warrant this recognition for your favorite coworker. In addition, the print includes a list of accomplishments and an encouraging personal message.
18. Retirement Rules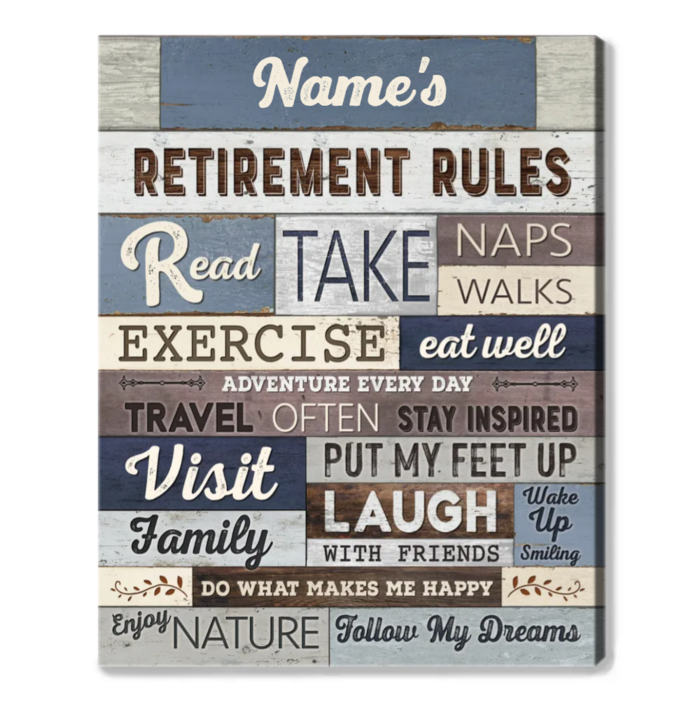 You're in luck if you're looking for some great retirement gifts for a grandmother who has retired. This piece of motivating wall décor is ideal for any retiree. And through its inventive word art, it reminds her to savor every moment of her retirement.
>>> Recommend reading: 33 Best Doctor Retirement Gifts To Show Your Appreciation
Retirement Gifts For Husband To Make Him Feel Loved
19. Customized Duffle Bags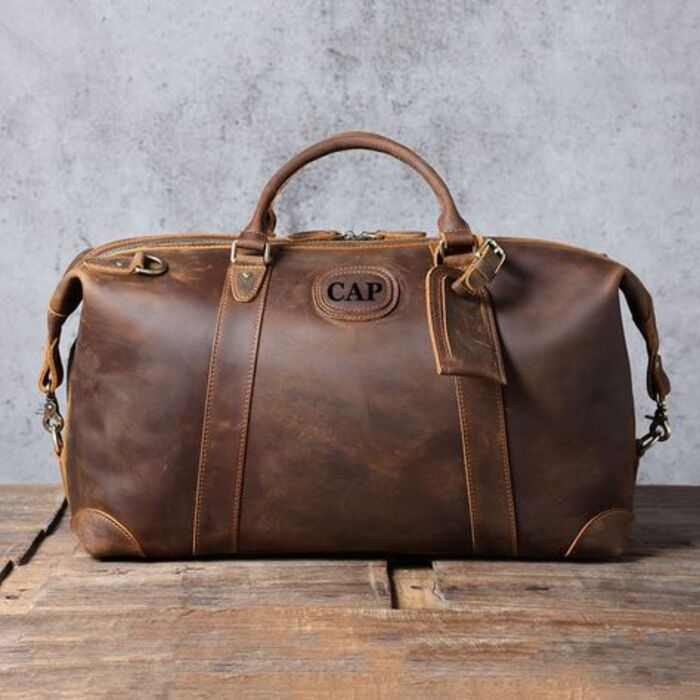 If you're wondering what a good retirement gift for a man is, this is it. Made of vegan leather, this beautiful tote bag features a matching baggage tag that may be personalized with your retiree's initials. This is one of the best retirement gifts for men that will be remembered every time.
20. Sentimental Message Wallet Insert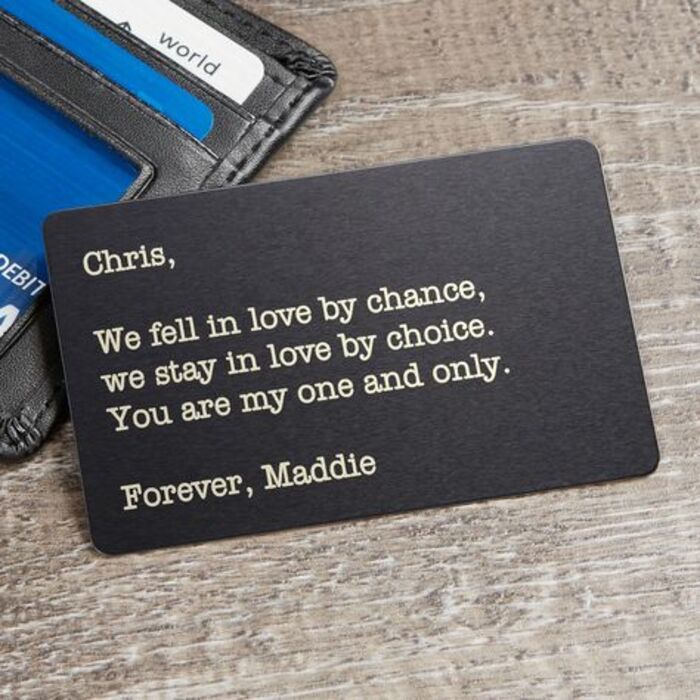 He can accomplish everything in elegance with this custom-made high-end leather wallet. It's a great retirement gift for the special guy who's retiring and has a lot of money to spare. Thanks to this wallet, he'll be able to carry your thoughtful message with him wherever he goes.
21. Matte Black Flask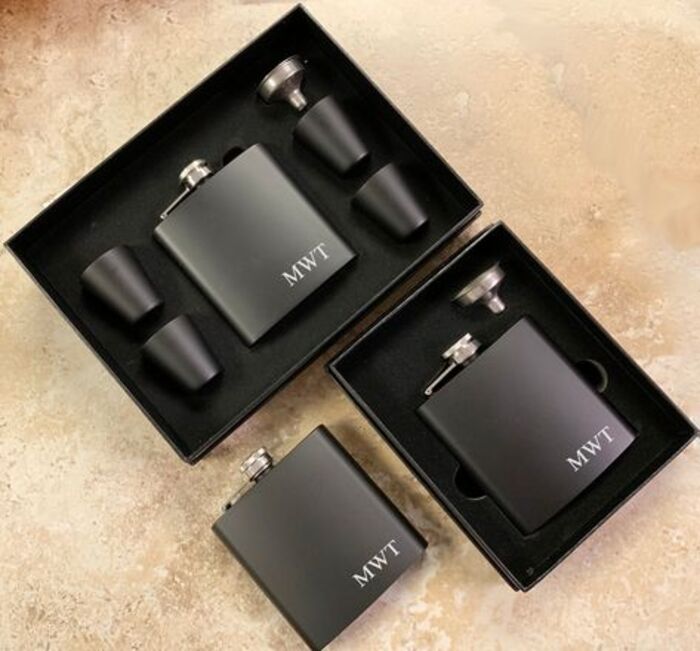 He is particularly drawn to two things: anything that is matte black and drinking. This personalized matte black flask is an excellent choice for unique retirement gifts. Thanks to the black funnel, he won't lose a drop of his favorite beverage. Stainless steel is laser-welded together to make it leak-proof. A practical gift like this will be treasured for the rest of his life.
22. Sentimental Canvas For Husband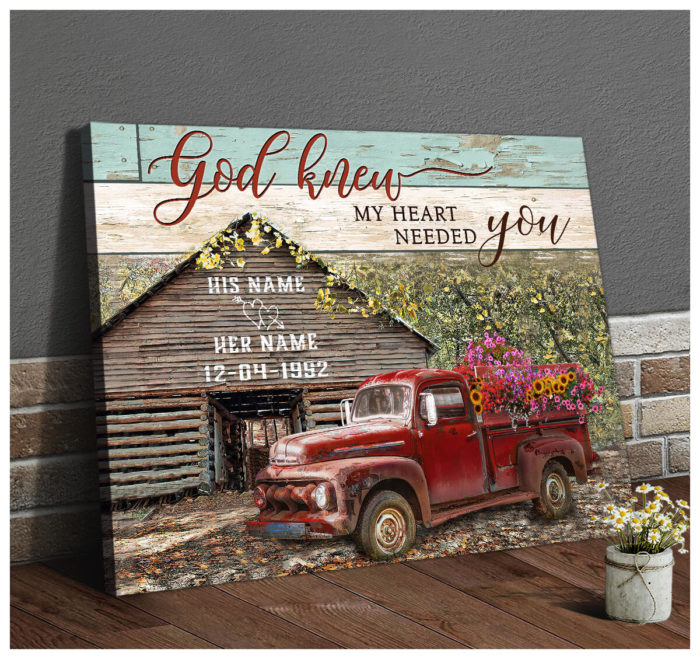 Looking for a romantic way to show your husband how grateful you're for what he's done? This sentimental canvas is something that'll result in a happy tear on his face.
23. Luggage Tag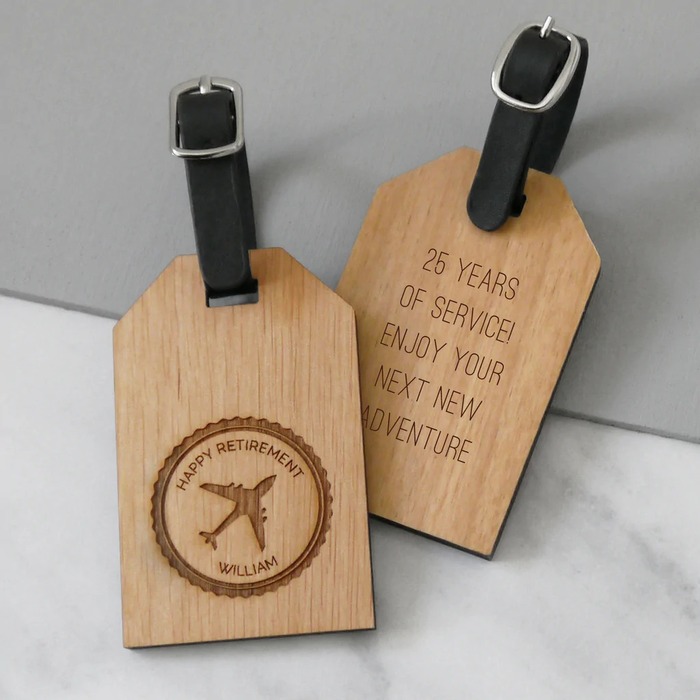 The time has finally come for your husband to see the world for the first time. When he retires, he'll be able to cross off all the places on his bucket list! The flexible and simple-to-use luggage tag securely connects to his luggage or duffle bag so that you can send him on his way with them. On the day he retired, he'd be thinking about you and your nice gifts for retirement men.
24. Customized Grill Set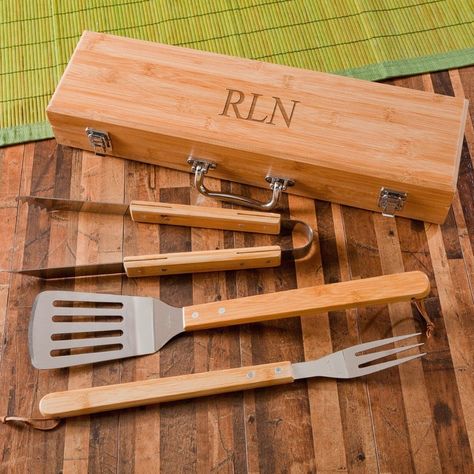 For many men, the most anticipated part of retirement is the opportunity to cook their favorite foods on the barbecue. With this set of unique grill tools, he'll have everything he needs to get started! This set of bamboo tools is so lightweight and easy to use that he'll want to grill up some delicious BBQ for dinner every night. There will be no more excuses for his not being prepared for any occasion where he is called upon to be the cook!
25. Digital Photo Frame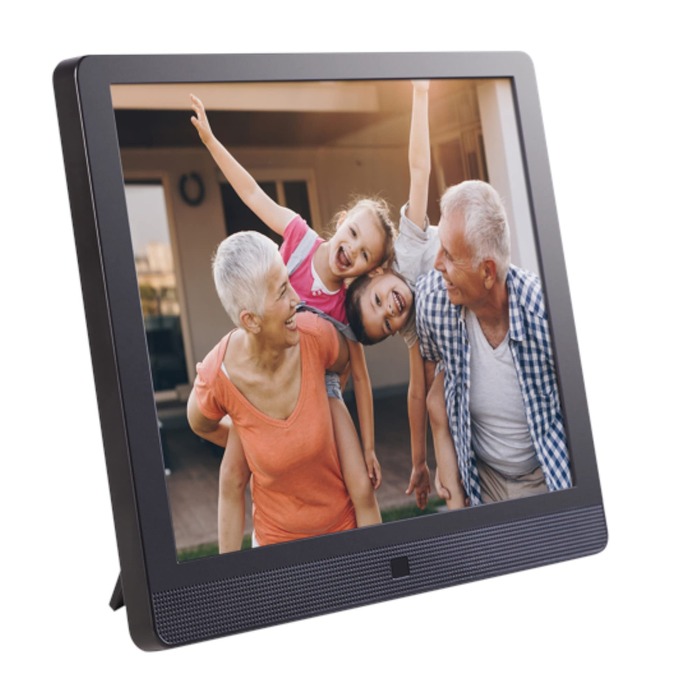 What about a cutting-edge digital photo frame as the best retirement gift for your husband? He'll be overjoyed, for sure! Use the Nixplay app to update this Digital Photo Frame and let him enjoy it. Google photo's live albums can also automatically refresh your photos. The strongest link between people is the ability to create shared memories. As he retires, this is the perfect gift you can give your retired husband because it allows you to stay in touch with him.
26. Engraved Cutting Board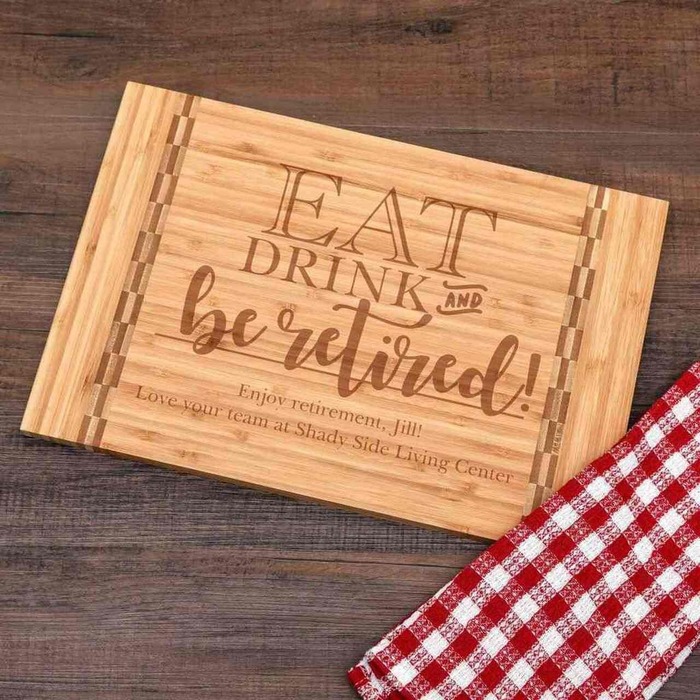 Retired men have more quality time on their hands now than they have in years, so encourage them to experiment with the new recipes they've been hoarding for months. He may already own a cutting board, but this one is one-of-a-kind. Personalized with his name and initials, this cutting board will be treasured forever. It makes excellent personalized retirement gift ideas for men who enjoy cooking.
27. Digital Camera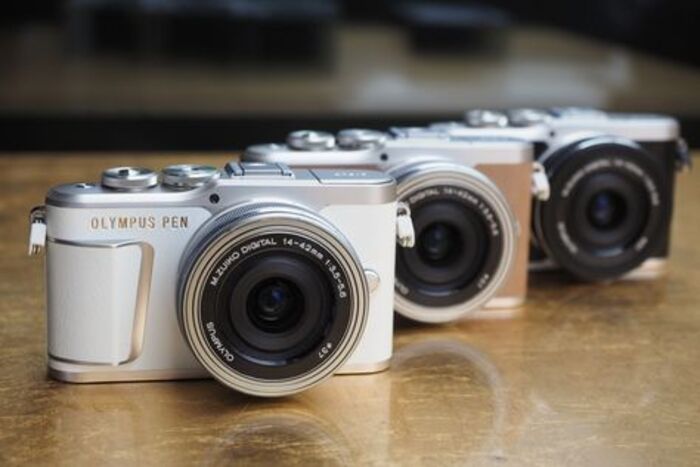 Tell your father he's the most important man in your life by giving him a digital camera to save memories. He'll love taking photos of you and his whole family every day. This might be an incredible gift for retirement party that will be sure to get a big smile from him.
28. Trailhead Camp Chairs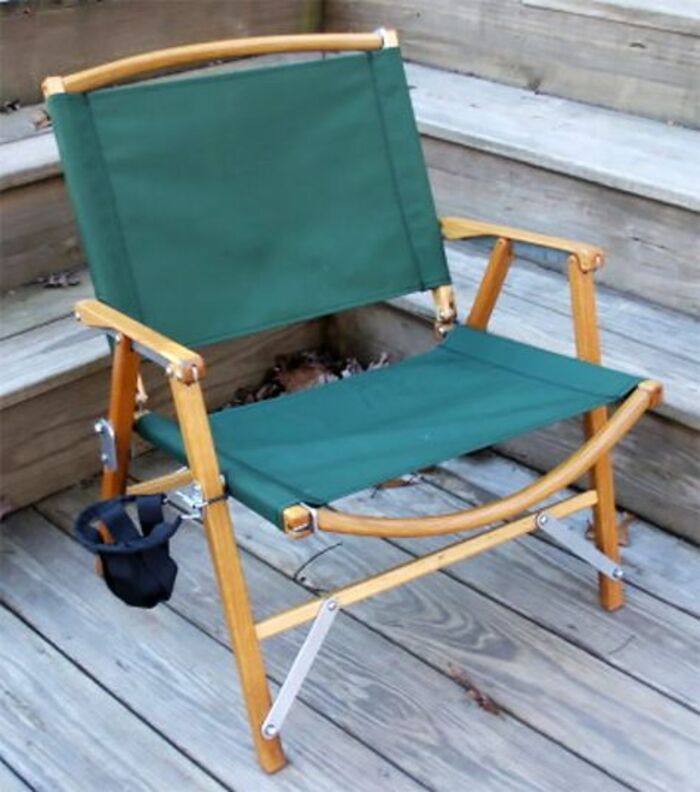 It's a perfect night for a bonfire, good company, and a little intoxication, don't you think? With these trailhead camp chairs, you and your husband will have the most romantic night.
29. Personalized Decanter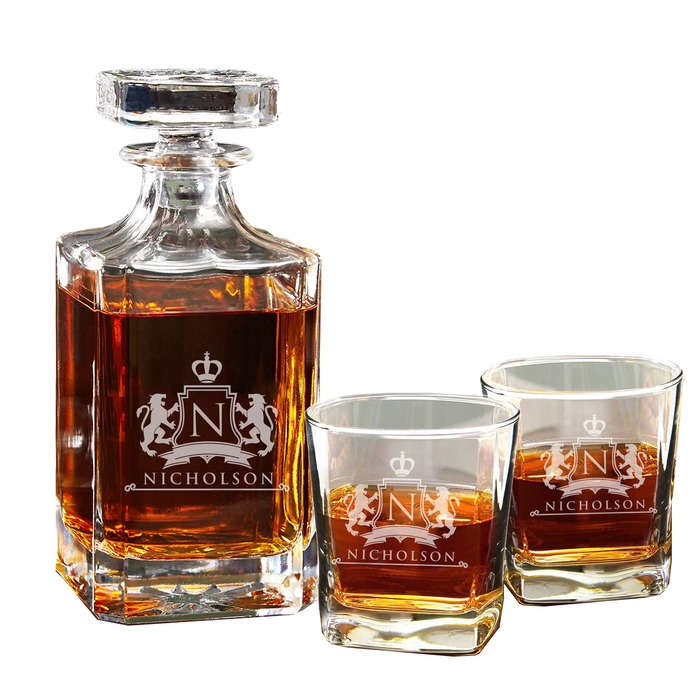 Celebrate your retiree's big day with this stunning, personalized retirement decanter! If your father is retiring soon or wants to live out their senior years in style, this is the perfect personalized gift for the retiree.
30. "To My Husband" Canvas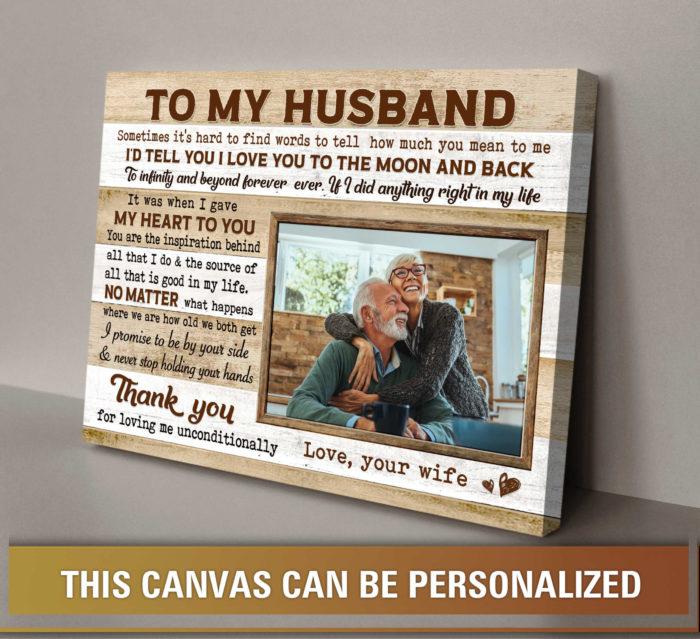 Tell your spouse how much you love him and appreciate all the things he did via this romantic photo canvas print. It'll be a lovely focal point in your living room or bedroom that makes him hardly take his eyes off.
31. Passport Wallet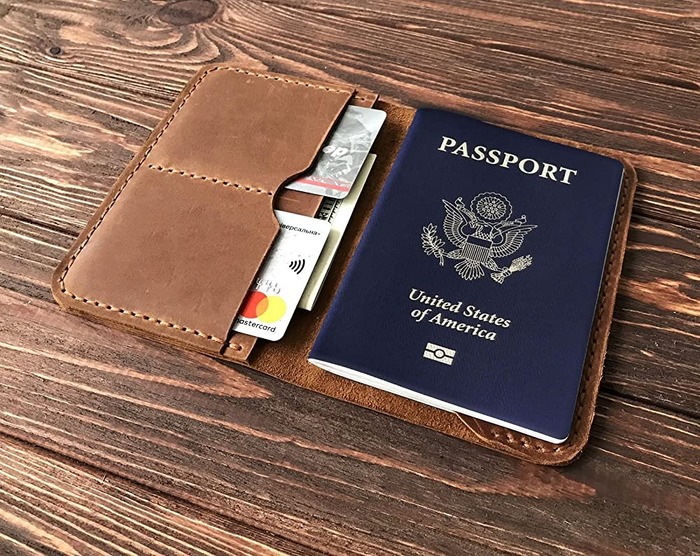 You can imagine how hard it might be to keep track of all the paperwork you'll need when traveling throughout the world. On the other hand, the passport wallet is about as rugged as they get when carrying around his cash, identity, passport, and numerous tickets.
32. Engraved Pocket Knife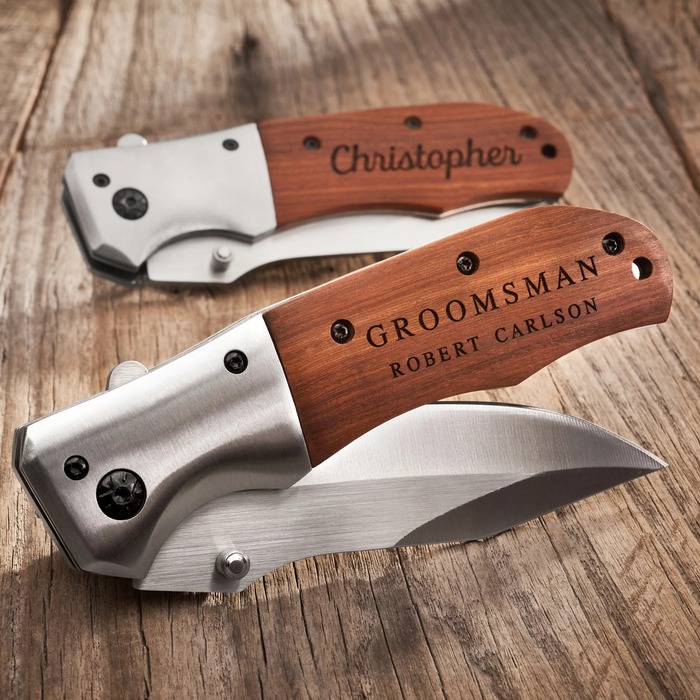 Pocket knives would be unique retirement gifts for a retiree who enjoys DIY tasks. Two lines of custom writing can be engraved on one side of the handle, making it a one-of-a-kind gift. If your spouse enjoys tackling home improvement jobs, the pocket knife is a must-have.
33. Fitbit Versa 2
The Fitbit Versa 2 screams "happy retirement" louder than anything else. Not only can you see your heart rate and sleep time in great detail with this gadget, but it also has an integrated Alexa voice assistant. Thus, you can gain rapid access to the latest news and information and manage your smart home devices.
34. Leather Bottle Opener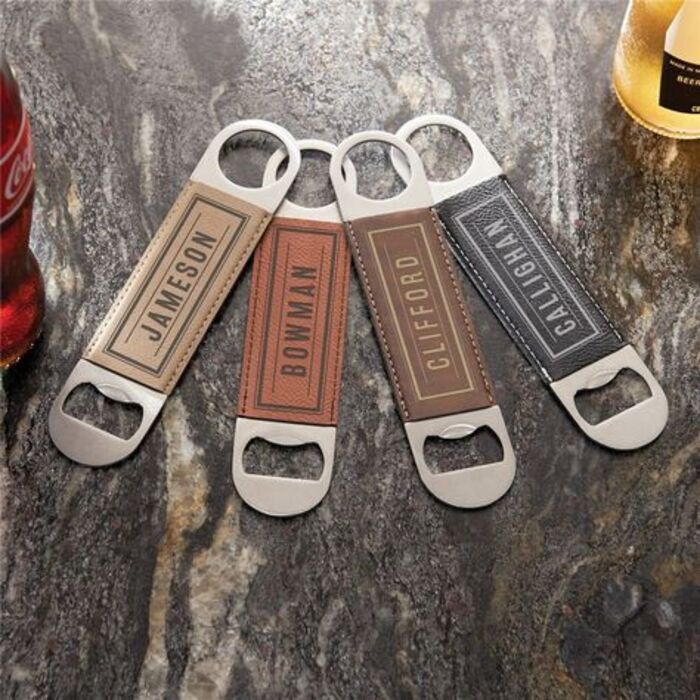 You're in the market for valuable and unusual ideas for retirement presents. Look no further, then. Your husband will love these lovely leather bottle openers as great retirement gifts when it comes to their big day!
35. Decanter Set With Cigar Glasses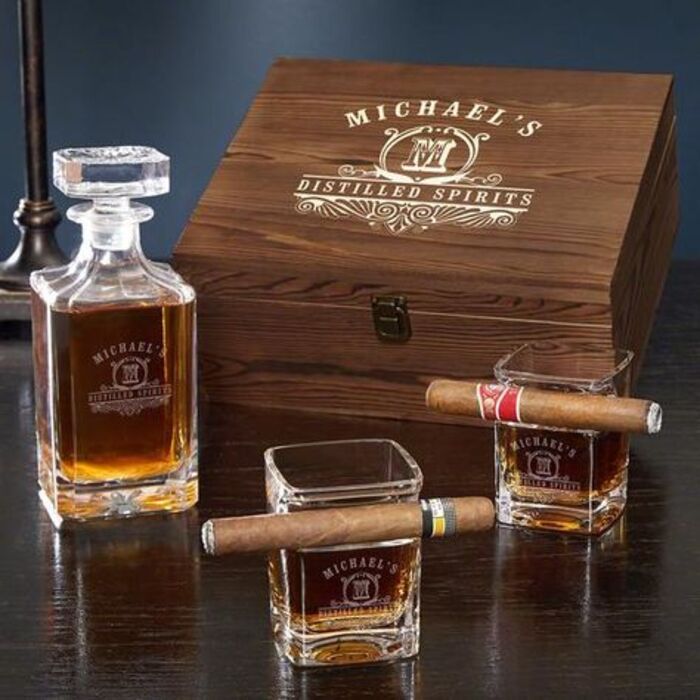 The perfect retirement gift for man is now a thing of the past if you've been struggling to find one. Newly-retired men will appreciate a customized wine decanter as a gift. It's fantastic for wine enthusiasts and may be used for a long time.
36. Gift Set With Leather Cigar Tube Case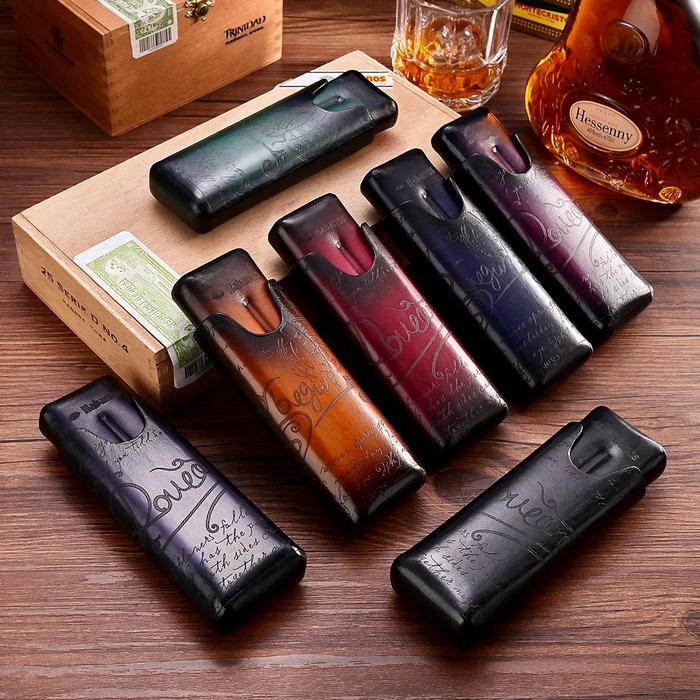 It will be his travel partner at all times! This Leather Cigar Tube Case Gift Set is constructed of real leather material. Every aspect of this gift's construction is crafted with care. It contains up to three cigars and includes a stainless steel cigar cutter. It is wrapped in a gift box and is convenient to transport. These best retirement gifts for men will be utilized repeatedly for an extended period.
37. Retired Letter Art Signature Sign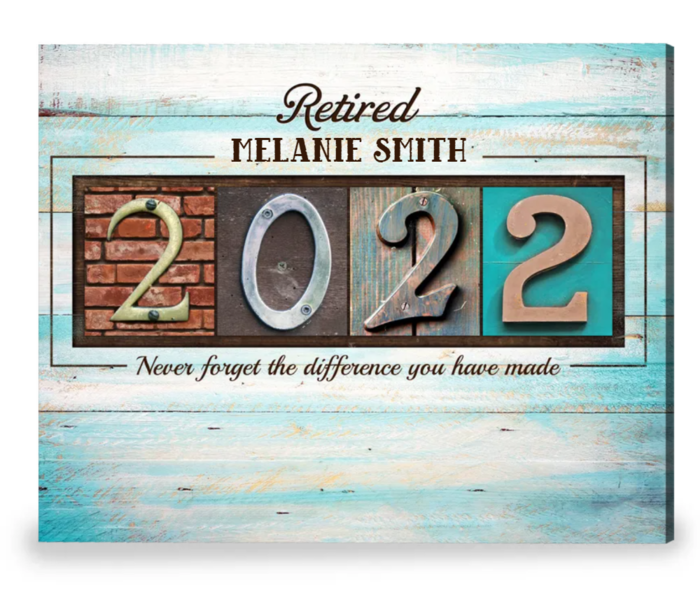 It is an excellent retirement gift for man who no longer has to rush to the office each morning. It can be embellished with the signatures of coworkers. It is ideal for hanging above the kitchen bar or in the study. Each glimpse at present reminds us that the best times are still to come!
>>> Recommend reading: 25 Retirement Gift For Fisherman Ideas That Make Them Full Of Joy
Perfect Retirement Gift Ideas For A Retired Grandpa
38. Waffle Maker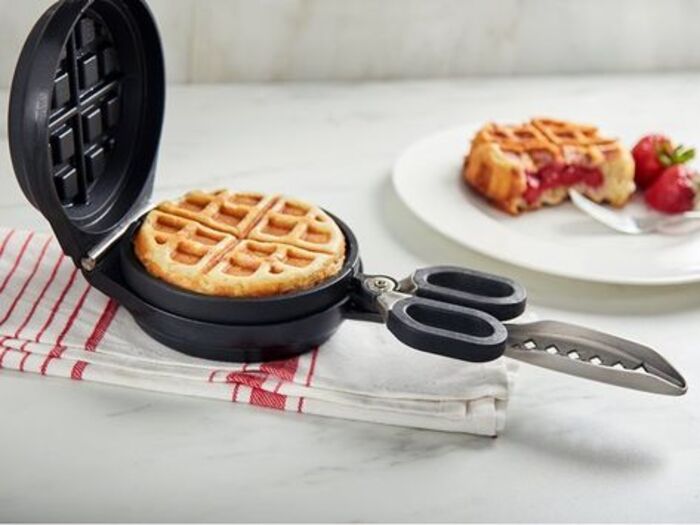 On Sunday morning, use this innovative cast iron waffle maker to transform breakfast completely—we're talking bacon-stuffed waffles followed by blueberry-stuffed waffles.
39. Personalized Beer Taste Set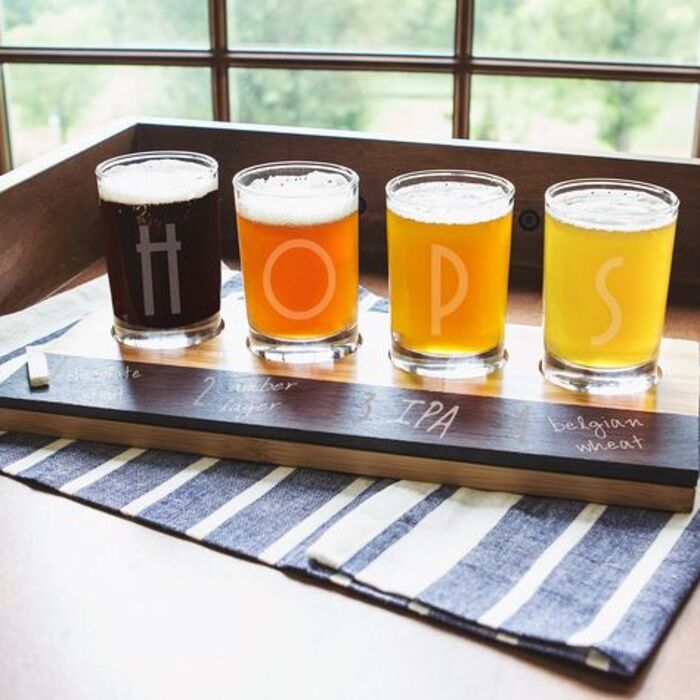 This unique gift will allow him to relive his glory days with his favorite drinking friends. If you're looking for the ideal retirement gifts for men, get them personalized with his name using laser engraving.
40. Retirement Fishing Lures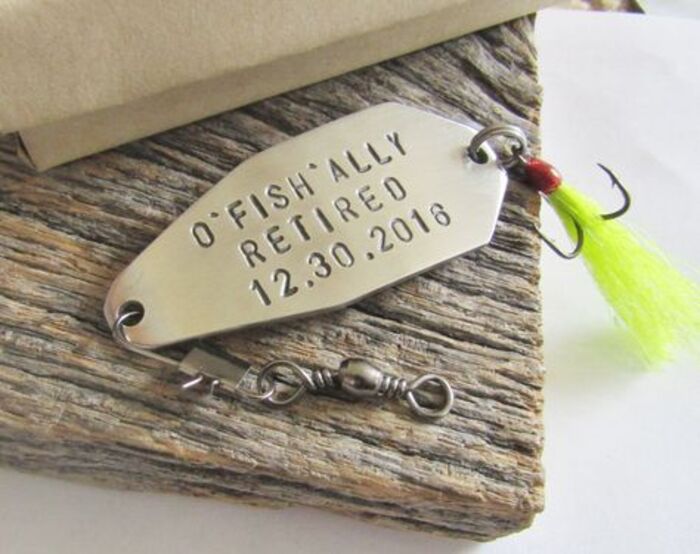 If you're shopping for your grandpa as a meaningful, personalized retirement gift, this fishing lure is ideal. This set is available in various colors and designs inspired by various stages of retirement. With the hook affixed, it's ready to go. It's a lovely gift that a legend in the fishing community will undoubtedly enjoy.
41. Ultimate Cigar Set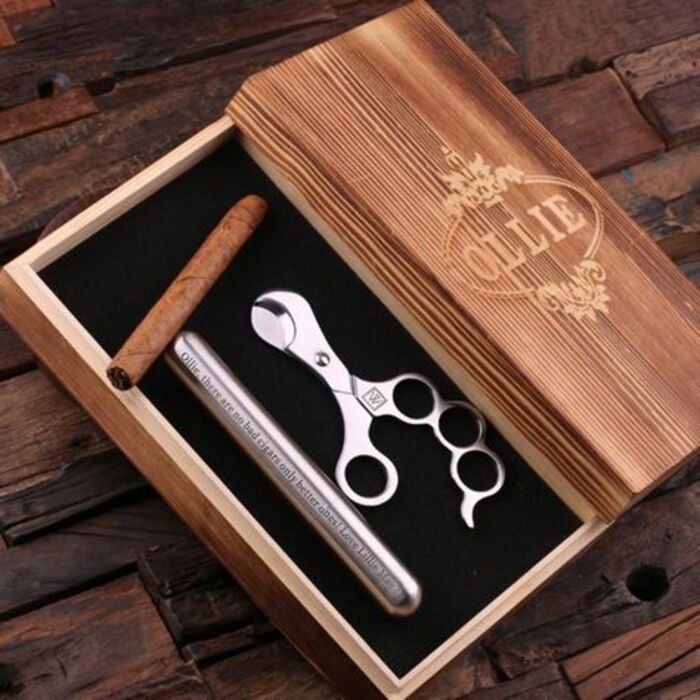 This combination includes an engraved cigar case that can store up to five premium handmade cigars of your choosing, as well as his very own flask. He'll never run out of gasoline again, thanks to the custom-made lighter he'll always have with him! Practical retirement gifts for men like this set will never go unnoticed.
42. Sentimental Canvas Keepsake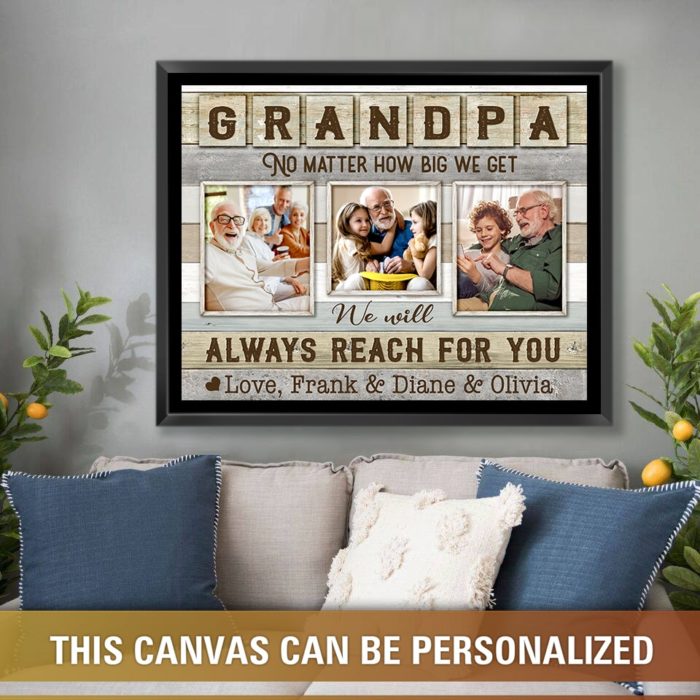 It's time to give your grandpa the best retirement gift ever! This canvas print will surely melt his heart and make him feel loved and special.
43. Retirement Beer Glass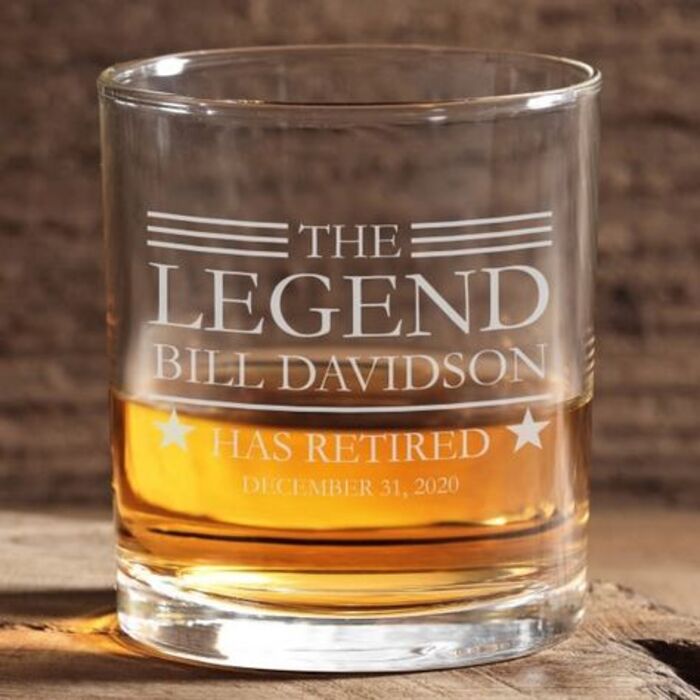 This gift package is a great choice for a boss, colleague, relative, or friend who is retiring. Perfect for a beer lover or a retired person in your life. To make it easy to give to a loved one who will soon be retiring, it includes an engraved leatherette customer.
44. Travel Pillow Set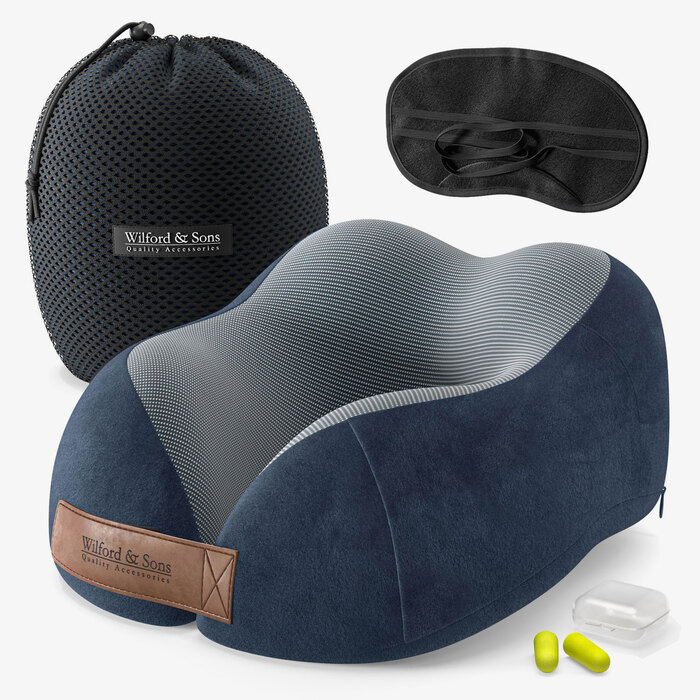 Sitting for lengthy periods of time in an upright position on a tight plane seat can be taxing. A travel pillow would be a need for everybody who travels. Traveling by aircraft, bus, or car necessitates the use of a good travel cushion set. It's also a thoughtful present that may help our retired man to relax and enjoy retirement.
45. Set of Poker Cards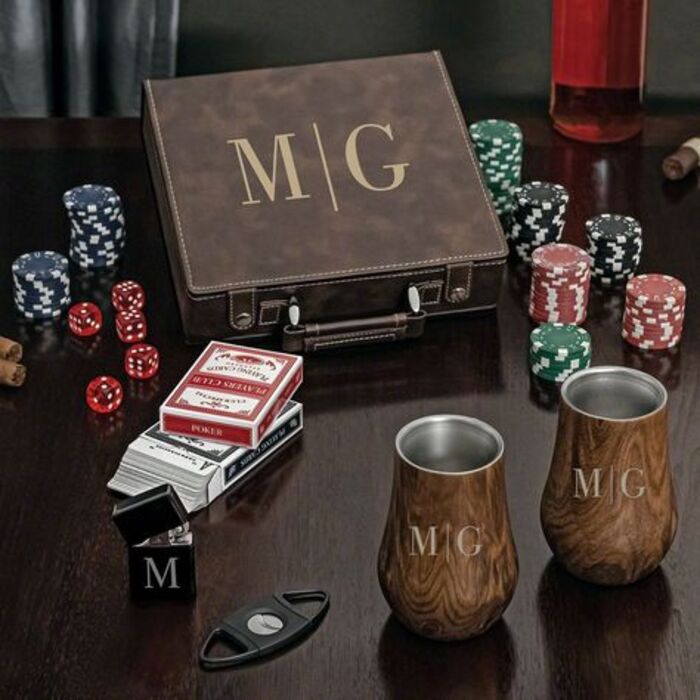 If you know a poker fan, get them a personalized poker set and watch their face light up. You can have a monogram or customized text engraved on this set. This ideal gift set will allow your grandparent to enjoy well-deserved free time, helping him have the stress-free, hobby-filled days ahead while playing poker without a care in the world.
46. Retirement Party Decoration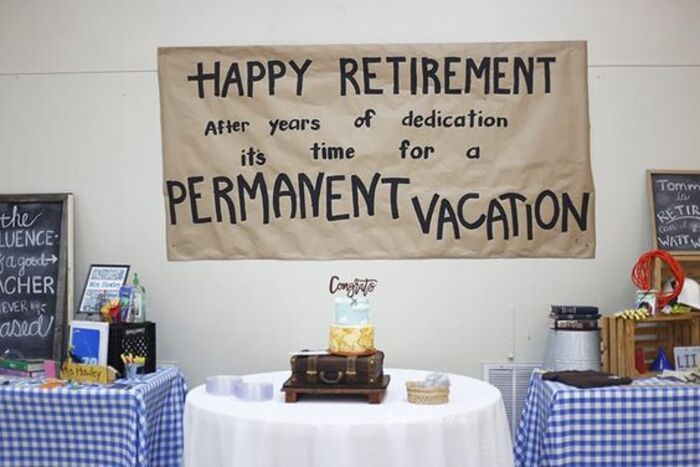 Looking for the best retirement gifts for principals that show how much you care? Think of bringing retirement party decorations to make the retired man's celebration the finest ever. There is a wide range of possibilities, from the banner that reads "legend has retired" to other humorous decoration items.
47. The Legend Has Retired – Personalized Decanter Set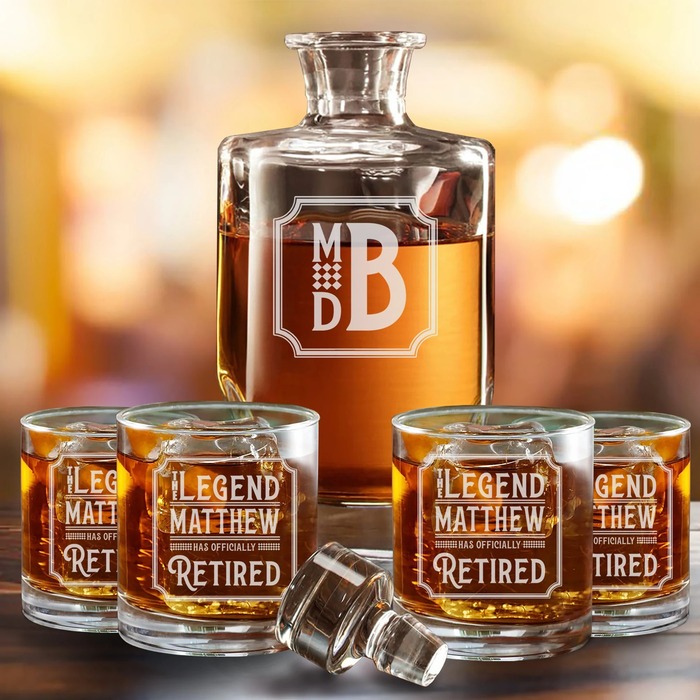 This handmade whiskey decanter set announces to the world that the legend has left the building (mic drop). Send him into his glory years with a toast and a nod of appreciation for all of his hard work. This unique glass is constructed to last his retirement years and will be the pride of his arsenal.
48. Folding Wood Cigar Ashtray Set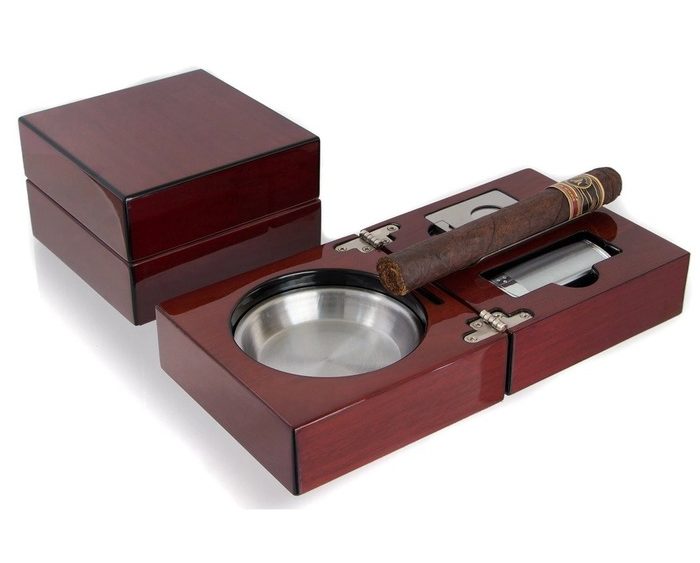 When you give him this Mantello Cigar Folding Wood Cigar Ashtray Set, the golden moments will take on an entirely new significance. This present is comprised of Cherry Wood and a set of stainless steel cigar accessories, including a guillotine cutter, cigar holder, ash reservoir, and lighter. A gift that he will cherish for many years.
49. Garden Tools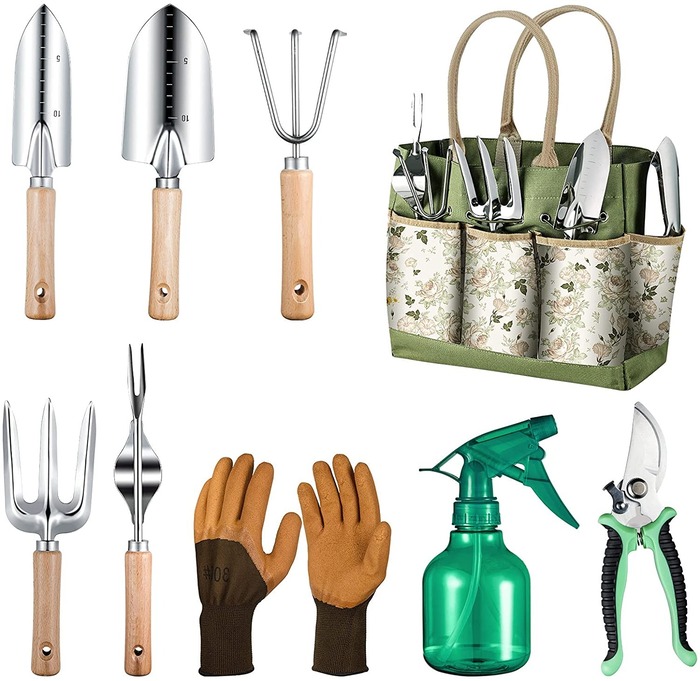 He loves gardening. Now that he is officially retired, he should begin doing the activity he enjoys the most. Equip him with these Garden Tools designed with steelhead and a wooden handle that is both sturdy and long-lasting. Personalize it by engraving his initials or a small note to make it unique.
50. Warmth Massage Chair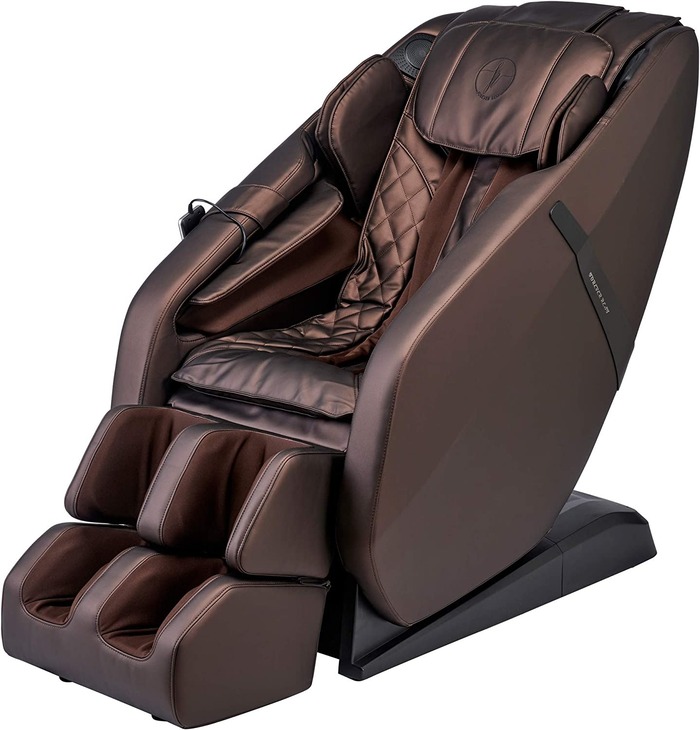 After a hard day, everyone would appreciate a few minutes of heat massage to relax their achy bones. This kind gift for a retiree goes a long way toward enhancing that individual's level of comfort. The product is also a great birthday gift.
51. Happy Retirement Custom Word Art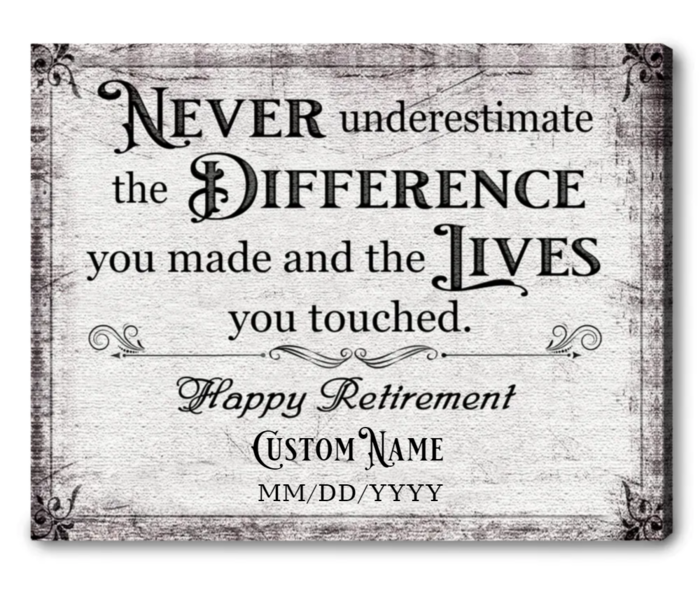 What is the ideal farewell present to send a special colleague off in style? This elegant piece of bespoke typographic art would be the most appropriate response. This one-of-a-kind present will undoubtedly be cherished for many years by the retiree.
>>> Reading: 41 Sentimental Air Force Retirement Gifts For Your Loved One
Excellent Retirement Ideas For Brother
52. Paperwhite Kindle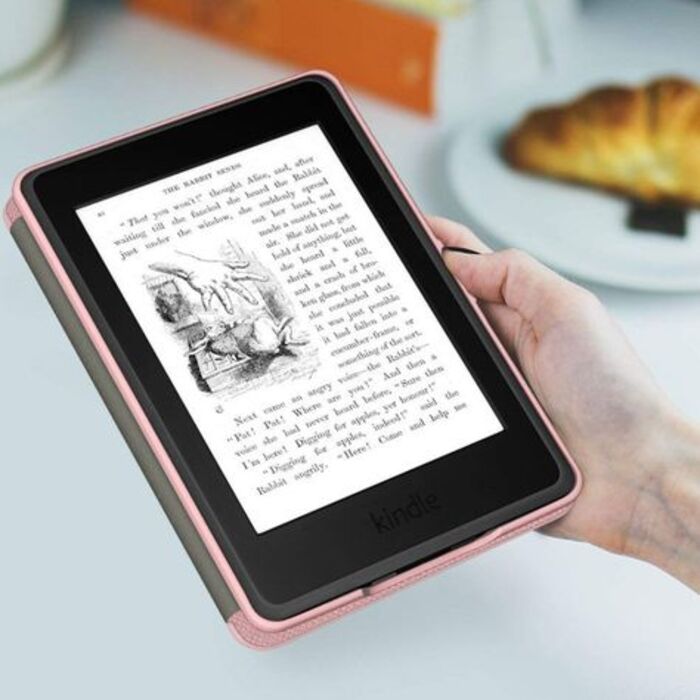 This is the perfect opportunity for your dad or grandparent to spending spend all his free time reading all the books he's been intending to for years. Lightweight and waterproof, the Kindle Paperwhite can store up to 32GB of data.
53. A-Frame Tent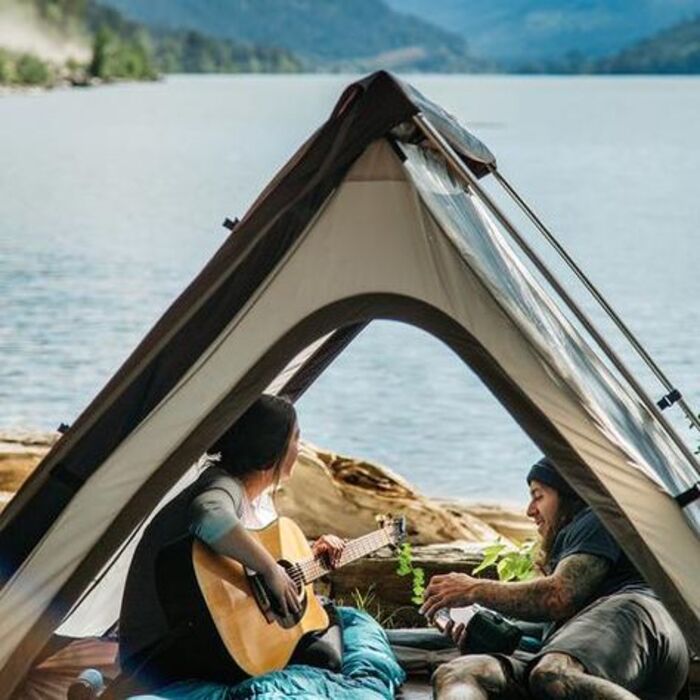 In order to enjoy retirement and remember the good times, your retired man will probably go on a camping vacation in the wilderness with his family, and he'll require this bug- and water-resistant tent. In addition, this ideal gift enables a retired husband and his wife to have a romantic date night on the riverbank.
54. Monogrammed Whiskey Glass Set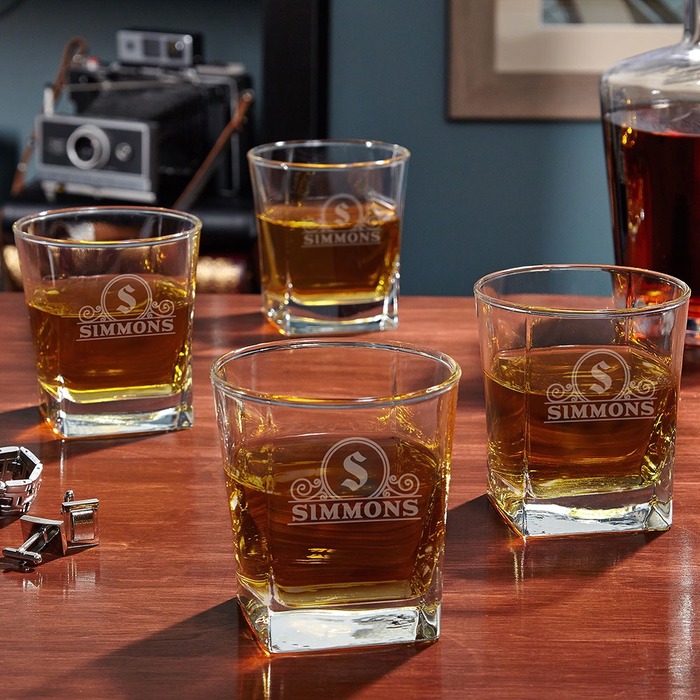 These personalized drinking glasses make great retirement gift ideas for men because they'll use them all the time. You can get your brother the monogrammed initial letter of his last name on these glasses to give a particular touch to make each drink he takes meaningful. Now he can enjoy his favorite drink with the luxury glass.
55. Wine Gift Box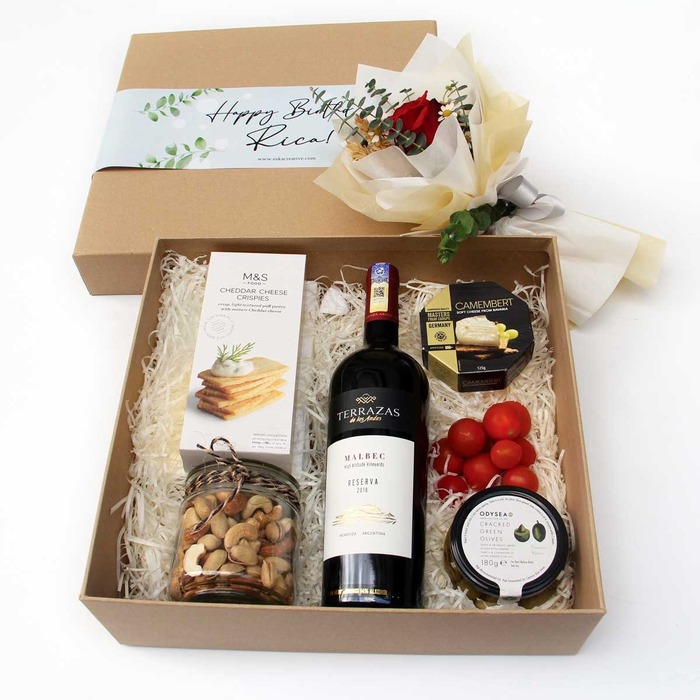 Your brother, a wine connoisseur, will be the ultimate host at any event thanks to this bamboo-themed gift box, which is designed to keep your wine safe and secure. Serve up a bottle of his favorite wine in this beautiful gift set, and he'll consider it one of the best retirement gift ideas for men he's received so far.
56. Funny Mug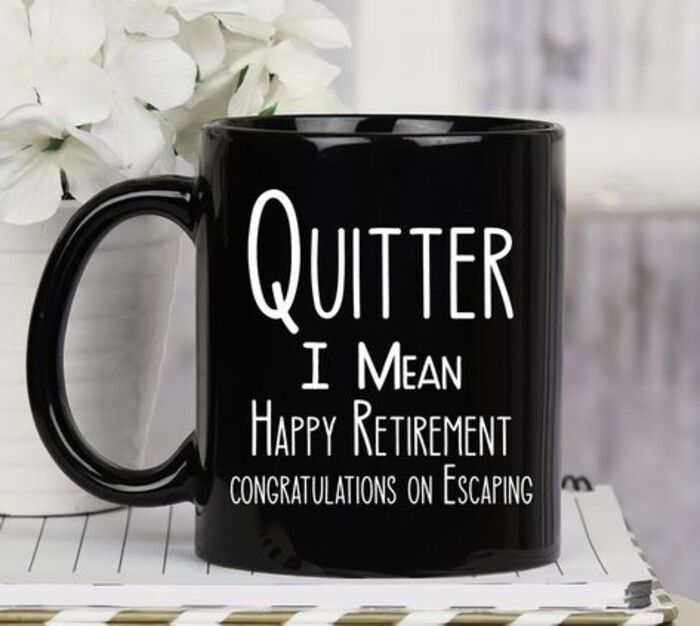 On the hunt for funny retirement gift ideas for men? This mug says it all. The 11-ounce white coffee mug features writing printed on both the front and the back, making it a funny gift for your grandparent on special occasions.
57. Leather Catchall Tray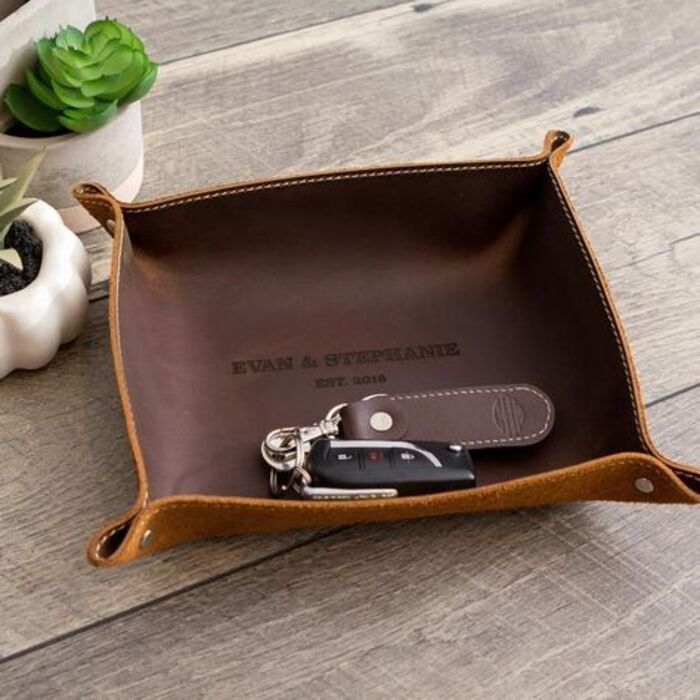 Your grandpa will love the leather catchall tray as a parting gift or for their final boss' day. You can engrave a company logo and the recipient's name on this quality, real leather gift idea.g
58. Barbecue Seasonings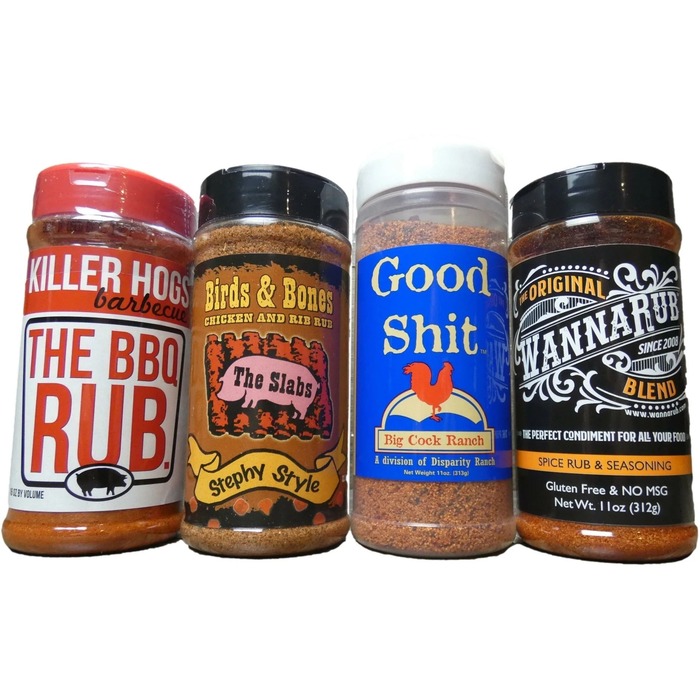 You should look for gifts for retirement male that are both meaningful and practical for your grandpa. BBQ dinners are extremely popular, and many people look forward to hosting one in their backyard. If you know that he enjoys grilling, you may want to get him a grilling spice gift set.
59. Wireless Headphones
Gifting a pair of noise-canceling headphones to music, audiobook, or podcast-loving retired man is an excellent gift you can give! They are designed to give the best possible sound quality without letting any external interference ruin his favorite song or an exciting part of the book. These headphones have long hours of battery life, which makes them ideal for long travel days or just sitting on the couch and listening to podcasts.
60. Cold Brew Coffee Maker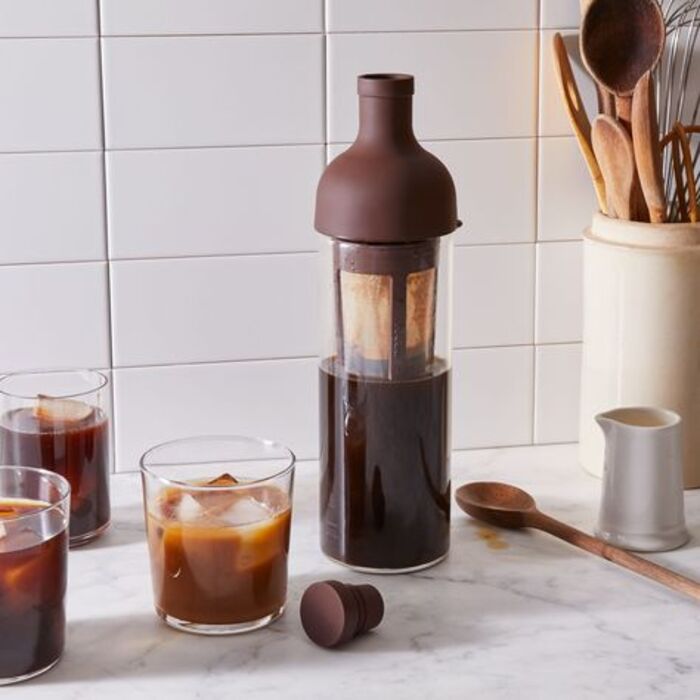 With considerate retirement gifts for him like this coffee maker, you can save your brother money and a few visits. Just fill the bag with coffee grounds, add water, and chill overnight to get a rich cup of coffee that's fast, simple, and fun to make. Charge, shake, pour, and enjoy in the morning!
61. Deluxe Cocktail Set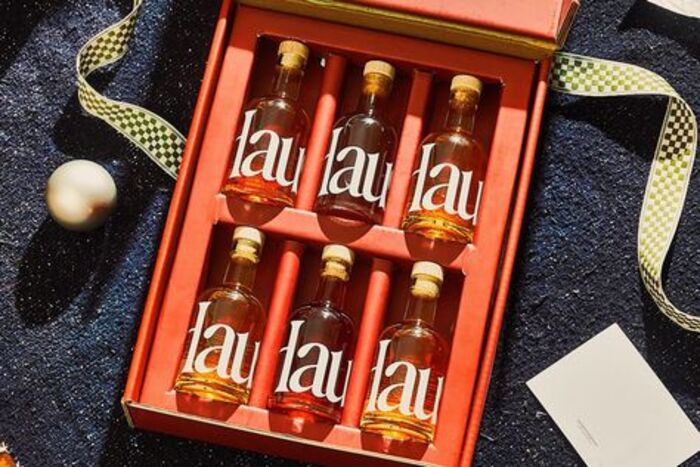 This cocktail kit not only makes a fantastic thank-you gift idea for your retired brother but also contains only natural ingredients and very little sugar. That's a good thing! After your retirement, don't shy away from purchasing this gift set to enjoy a memorable date night with your beloved one.
62. Bluetooth Retro Speaker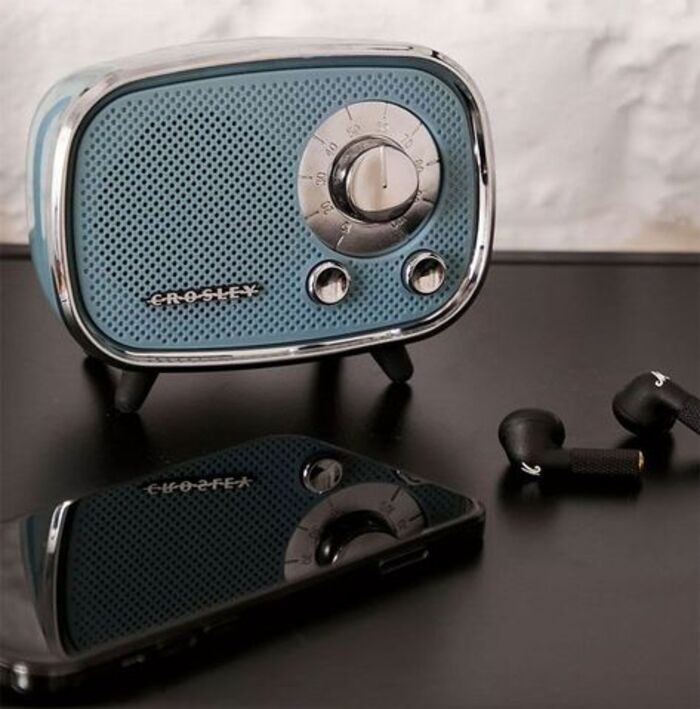 Consider the fact that he'll be spending more quality time at home relaxing when you give cool retirement gift ideas for men. An old-fashioned-looking radio was a typical sight in many homes decades ago. Stream his favorite music to him via Bluetooth and let him reminisce about the good old days.
63. Dishwasher Safe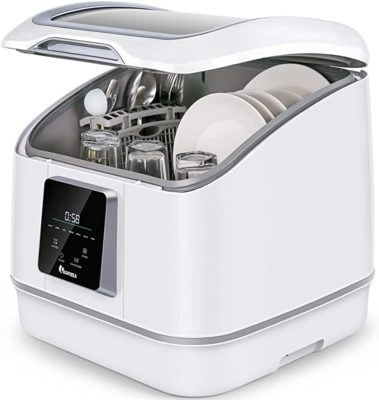 One of the best retirement presents you can offer him is a smart dishwasher. When he receives this dishwasher, washing dishes won't be an issue any longer. He'll undoubtedly treasure this gift every time.
64. Compact Lightweight Binoculars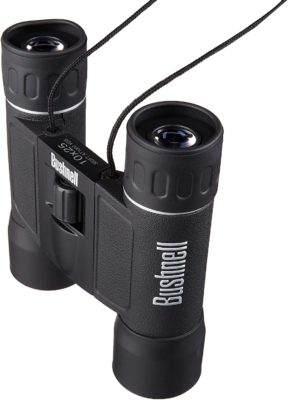 This will be the ideal travel companion if he enjoys hiking in national parks to take in the sights but has never had the time or opportunity to do so. With these strong binoculars, he may get a close-up view of the nation's natural splendor. Carrying is simple due to its lightweight and compact design.
65. Tea Box Gift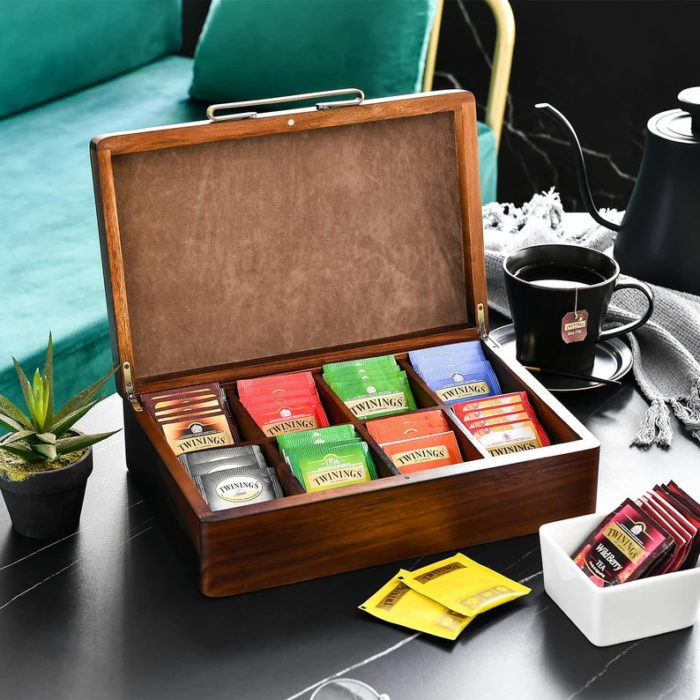 Whether he like tea or you are unsure of his preferences, giving him this tea set as a retirement gift is the ideal option. He and his family will undoubtedly discover a tea that suits their preferences since the package contains a choice of excellent gourmet teas.
66. Armless Reading Glasses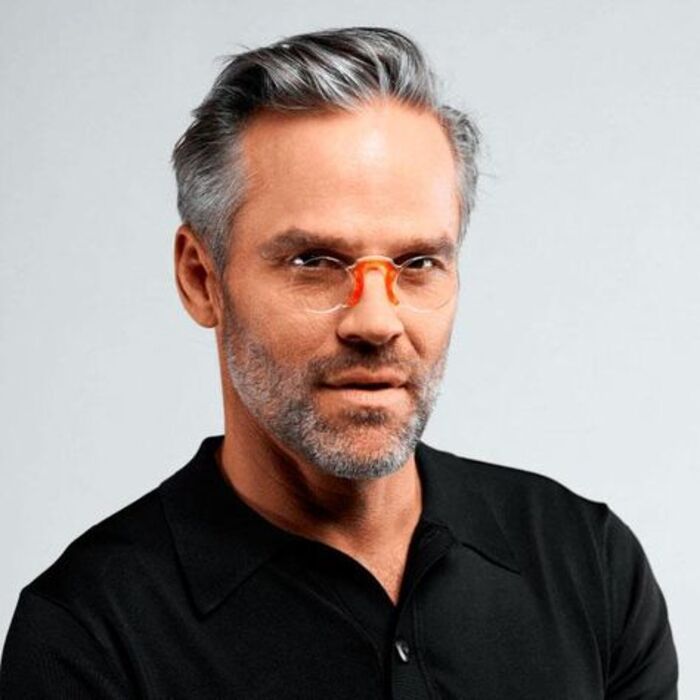 Armless reading glasses are a wonderful retirement gift for your brother. Glasses can put a lot of strain on your temples when you spend a long time reading. This is a wonderful gift to give to help him relax while he reads.
67. Retirement Clock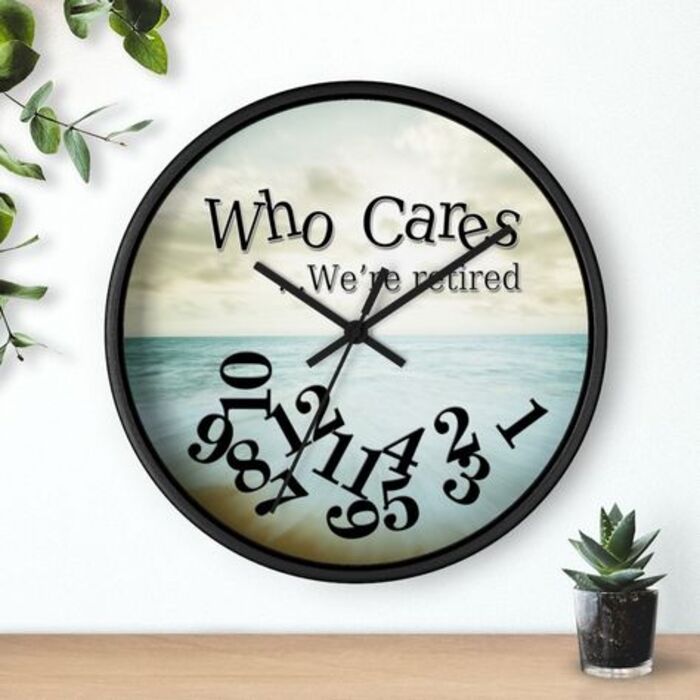 The retirement clock is a unique gift for a male retiree. As a humorous twist on retirement, the clock illustrates that you don't always have to be on top of your game.
68. Whiskey Decanter That Ships In A Bottle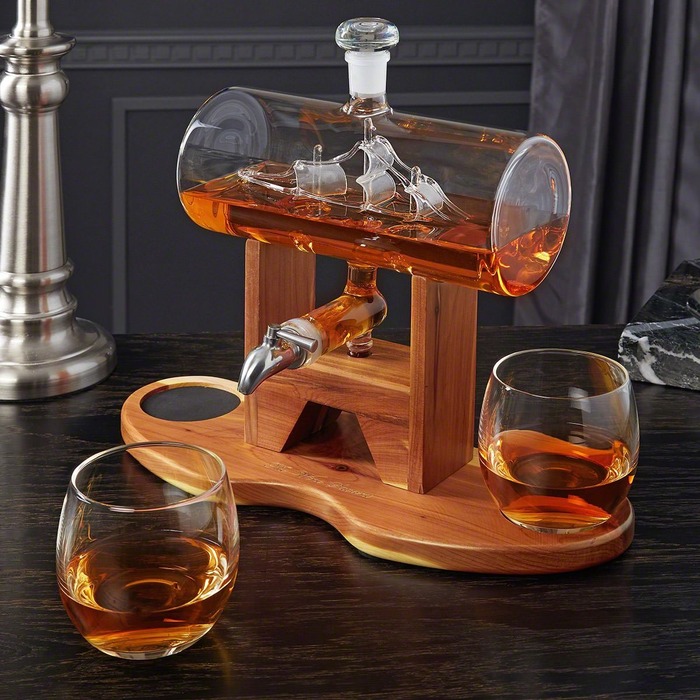 The arrival of his ship coincides with the arrival of this fabulous retirement gift. This whiskey decanter with a glass ship inside the bottle rests on a wooden platform for convenient pouring. It will look spectacular on his newly restocked bar.
69. Apron For Pension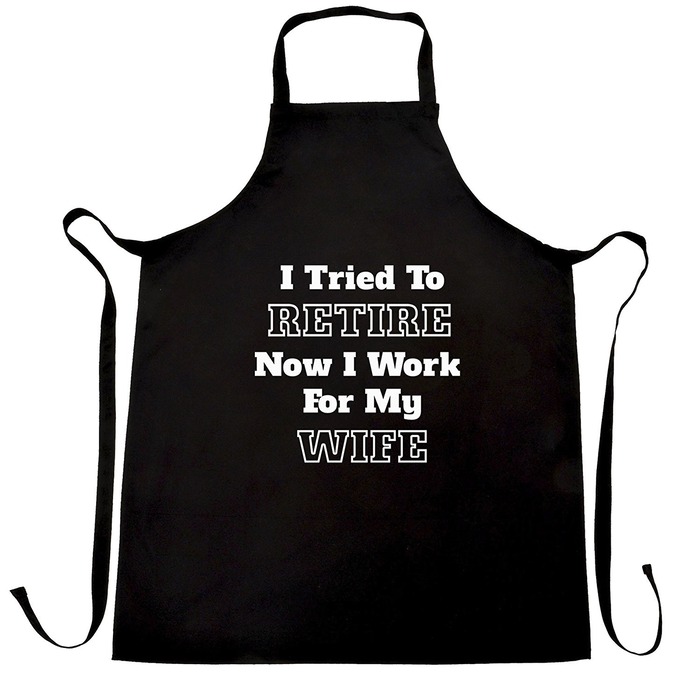 He will have a great deal of free time to prepare his favorite meals. Let this humorous retirement apron be his cooking partner at all times. It is constructed of one hundred percent polyester and features detachable twill straps in black and overlock seams on the hems.
70. Retirement Party Survival Hat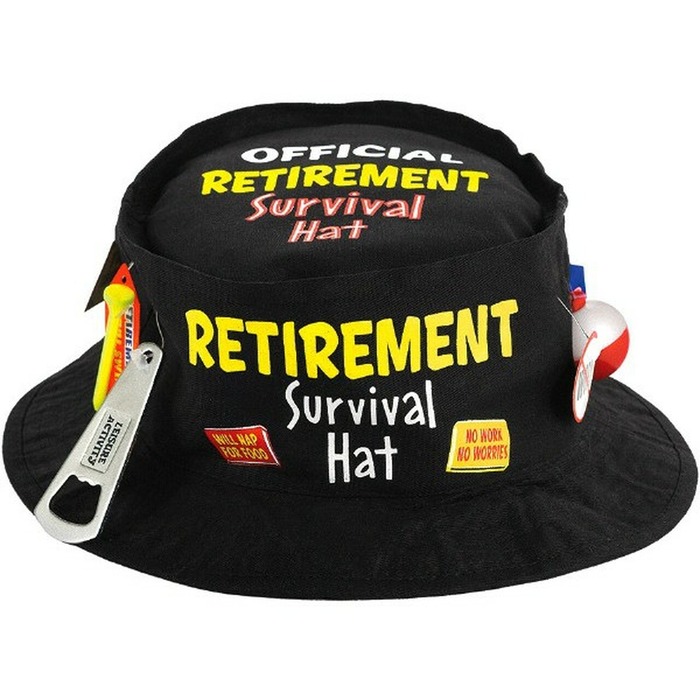 The retirement party survival helmet is an excellent parting present that he can use for his new chapter of life. It is a fun gift allowing the retiree to accept the news in good spirits.
71. Drink Coolers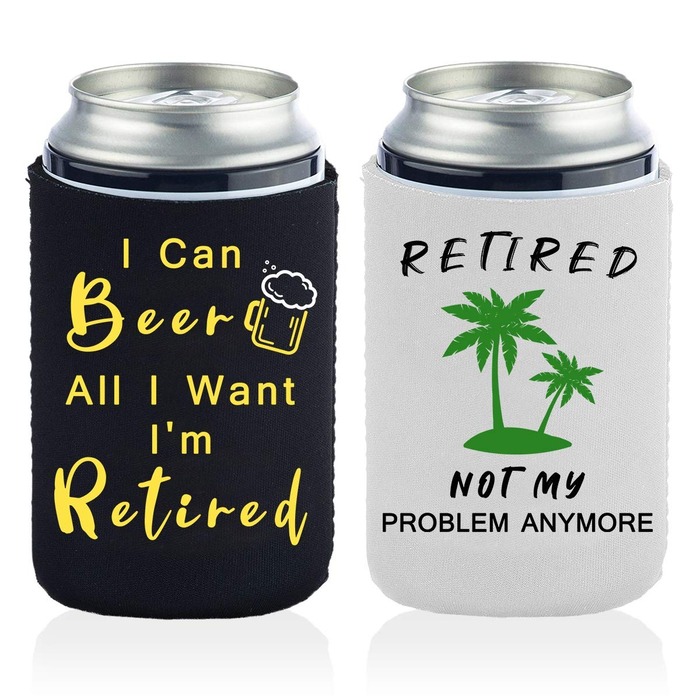 They are yet another useful and amazing gift option for a young man retiree. They have a long lifespan and are a perfect way to express gratitude to the recipient.
72. Herb Garden Inside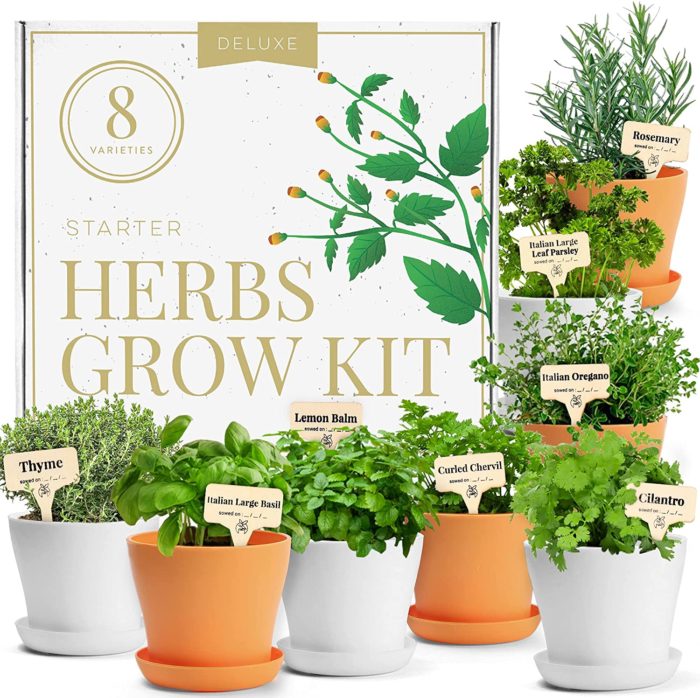 Spending time in the garden becomes a frequent pleasure for many retirees when they are free from the daily grind of work. This indoor herb garden starter kit is a fantastic method for people who live in high-rise buildings to do some DIY work and cultivate some herbs. The kit can be set up on a tabletop, the balcony, or a windowsill.
Read more:
When the time comes for you to retire (if you haven't already!), we hope you receive a wonderful retirement present! For the time being, we sincerely hope that Oh Canvas's list of thoughtful retirement gifts for men helps you keep your jealousy in check. If it's your father's, husband's, or grandpa's upcoming retirement party to celebrate their successful career, these suggestions are what makes them feel loved and proud all the time.