It's always great to celebrate a loved one who has just said yes. To help them commemorate this momentous event, what better way to say "I do" than with unforgettable engagement gifts for couple?
To show your affection for the couple, whether or not they've planned an engagement party, you might bring them a perfect gift to express your joy in their relationship. Have you been stuck on engagement present ideas? We're here to help. No matter whether you're shopping for a special gift or a gift certificate for a bride-to-be or a close family member or friend, Oh Canvas has got you covered.
What are the Best Engagement Gifts for a Couple?
If you've been invited to an engagement party, you may wonder whether you're expected to bring a great gift. In the end, proper etiquette is determined by various variables, including the event's formality, your attendance at the wedding, and the preferences of the bride-to-be and groom-to-be. When it comes to engagement gifts for couple, there are some products that are more acceptable than others.
Start with a simple outcome in mind. It may be difficult for the pair to get anything large or cumbersome back to their hotel room. Next, consider the cost. If you want to get a romantic present for your favorite couple who is getting married, you don't need to go over the top.
There are numerous great options you can consider, like a bottle of champagne or an arrangement of flowers is more than enough. It's also alright to offer the couple a special gift card as an alternative, this idea to celebrate at their favorite local eatery is a sweet way for them to celebrate.
Best Gift for Couple on Engagement
Engagement Gifts for Young Couples
1. Personalized Vow Books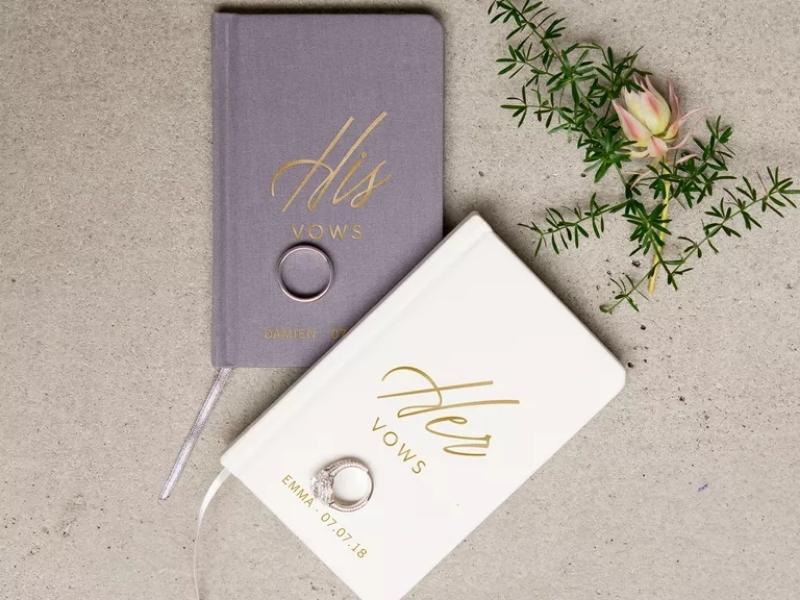 The newly engaged pair will most likely want to craft their own vows. When the big day comes around, these vow books will be a treasured memento for the happy couple to save that special moment.
Oh Canvas Tips

While choosing a cover for the vow book, keep in mind the wedding's overall theme, color palette, and the couple's own sense of style. Ensure that the design captures both their tone of ceremony.
2. Cloud Key Holders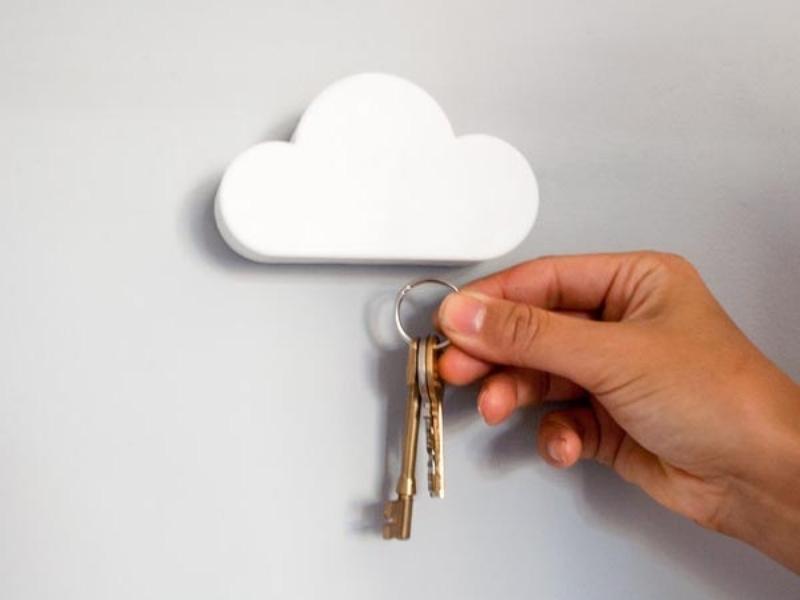 These cloud-shaped key holders are the best engagement gifts for couples. They may also find it the most useful gift they've gotten in a long time if one is prone to losing their keys. Stick it on the wall at the front entrance, and they'll always know where their keys are!
3. Funny Cake Topper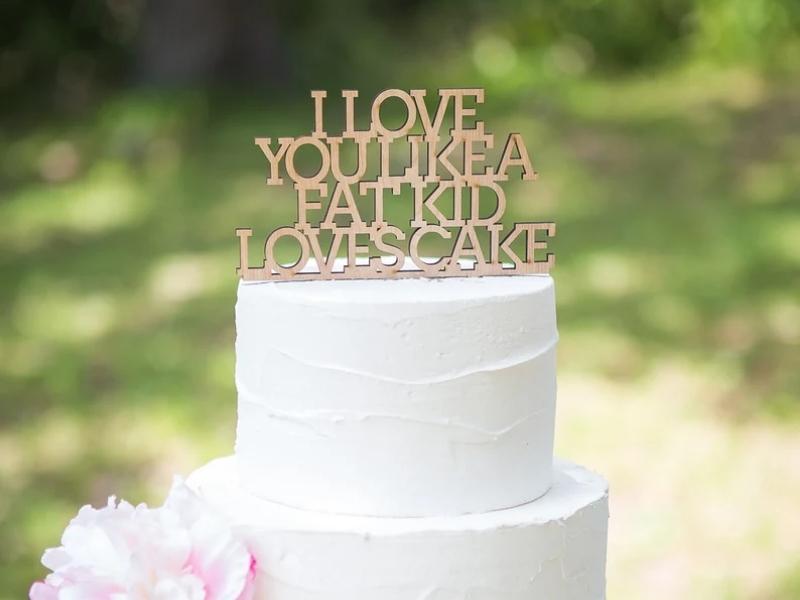 This adorable cake topper is a better way to show your support for a couple who just got engaged and are preparing a big celebration.
4. Waterfall Glassware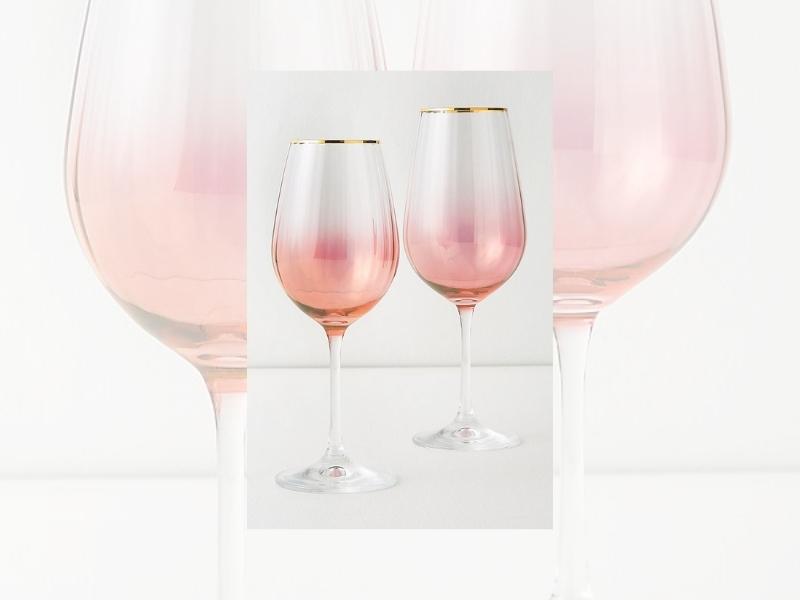 Champagne is a popular engagement gift to couples, so that these glasses will be used greatly. To top it all off, a gold border surrounds the waterfall for an elegant look of beauty.
5. Personalized Pocket Wedding Ring Holder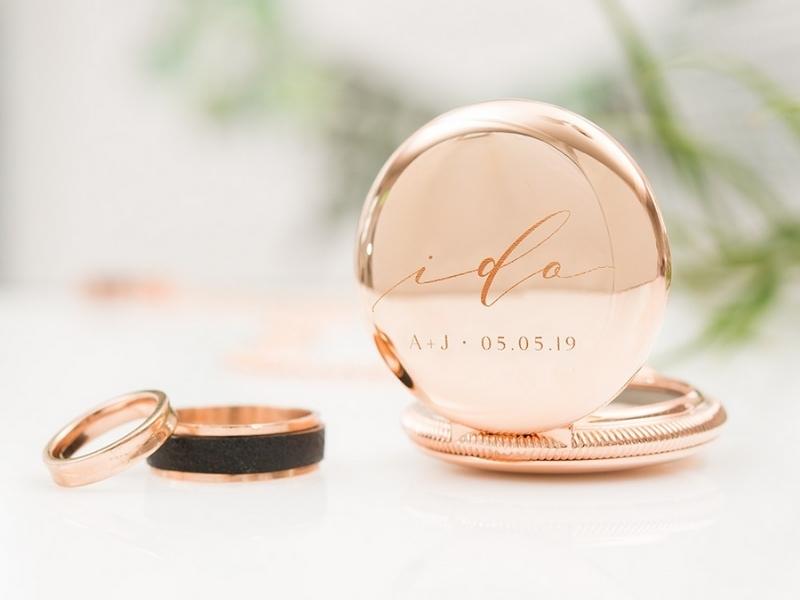 Provide them with a convenient way to safely store their wedding bands by personalizing this pocket ring holder. Enhance its beauty by personalizing it with a message of your choice of gold or rose gold.
6. Meaningful Wall Art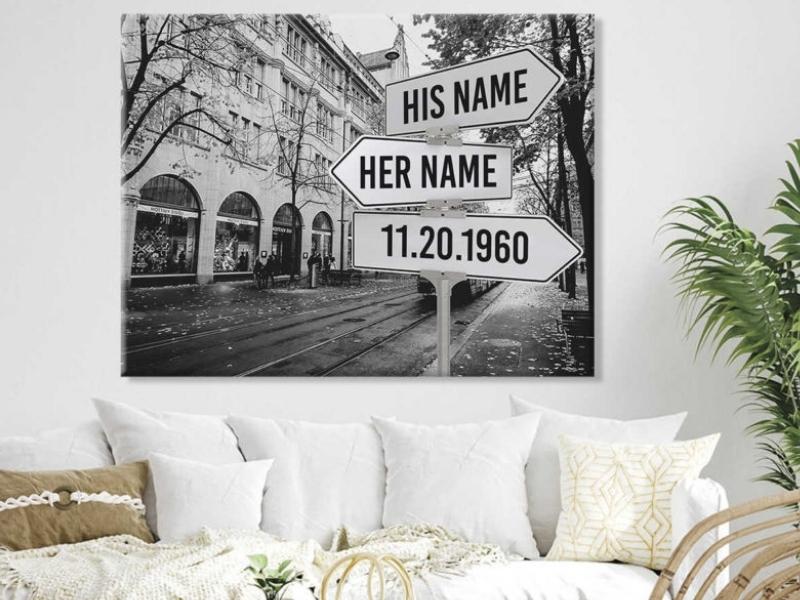 Isn't it time for some personalized wall art? Using their surnames and significant dates from their relationship, you can also customize this canvas print. Adding the years they first met and the year they got engaged will make these the perfect personalized engagement gifts.
7. Extra-Sweet Greeting Card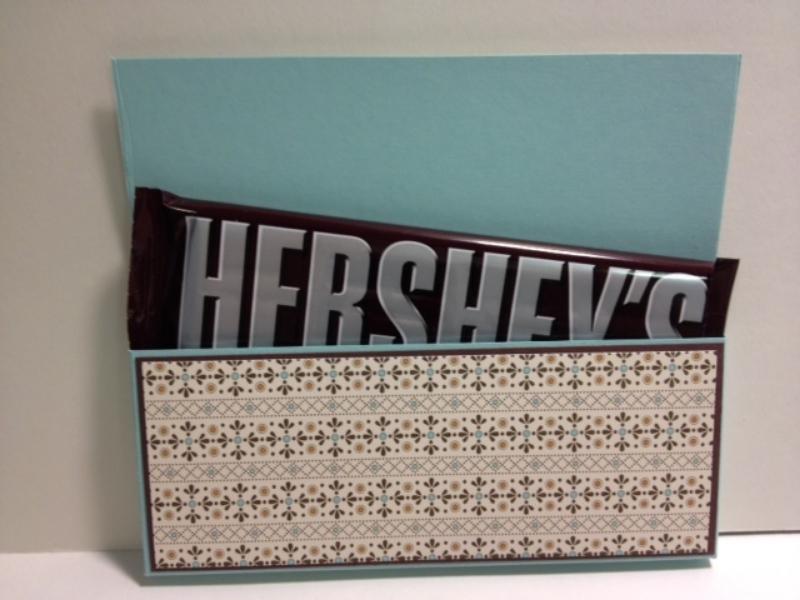 This adorable present doubles as both a greeting card and a chocolate bar to congratulate them on their engagement. The greeting card's front includes a colorful artwork of two birds and the message "Congrats lovebirds." There's a place for you to put a personal message on the inside as well.
8. Champagne-Scented Candle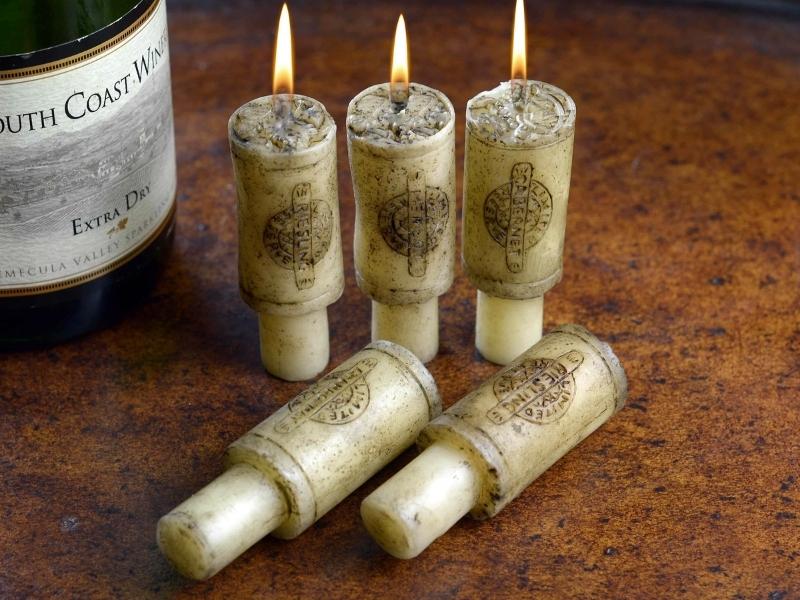 When it comes to finding simple, on-theme practical gifts for your loved one, you have a few options. This gorgeous candle, fragrant with champagne, is a must-try. If you're giving it as a stand-alone present, throw a bottle of bubbly and candy-flavored champagne in the box.
9. Playful Custom Magnets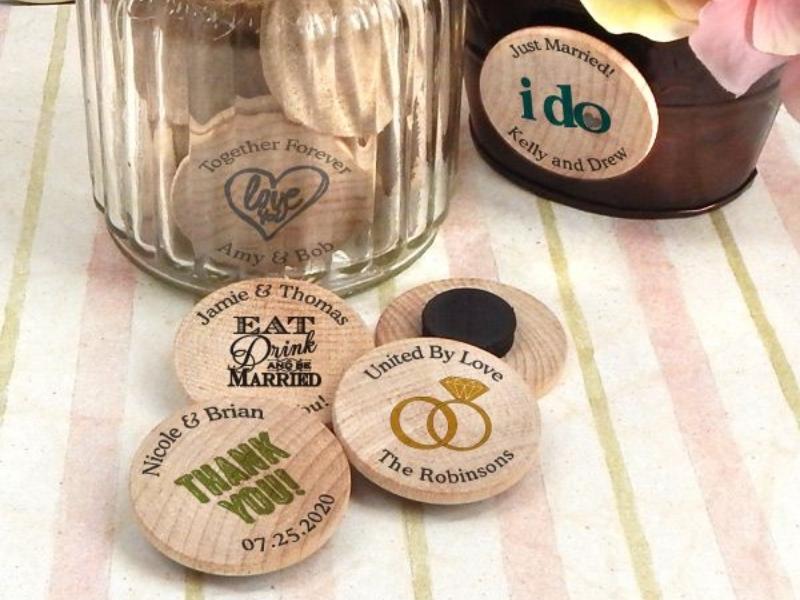 Get them a set of floating head magnets (in their image) to put on their fridge now that they've bonded. This is an appropriate gift for couple for engagement! They may use these magnets to keep track of save-the-dates if they happen to know a few other people getting married in the near future.
10. Mr. and Mrs. Balloon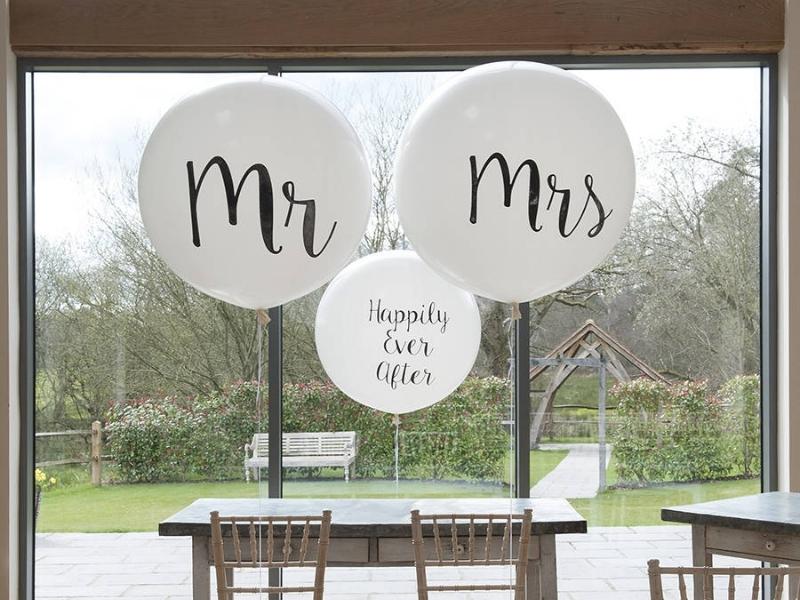 A Mr and Mrs balloon in white is a great way to remind your guests of what's to come. If you're throwing an engagement party, consider including it as part of the decor. You only need to remove one or two S's from the set to make it relevant to your relationship.
11. Wedding Countdown Chalkboard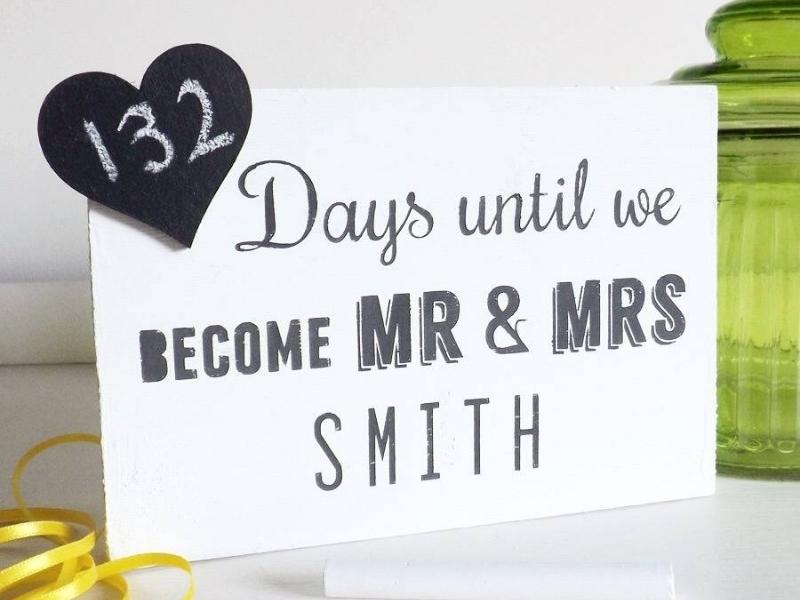 This rustic wedding countdown board is a lovely way for the happy couple to keep track of the days before their big day arrives. With the ability to add whatever text you want, such as "days till we become Mr. and Mrs.," this is one of our favorite personalized engagement gifts for couples yet.
12. Foil Engaged Card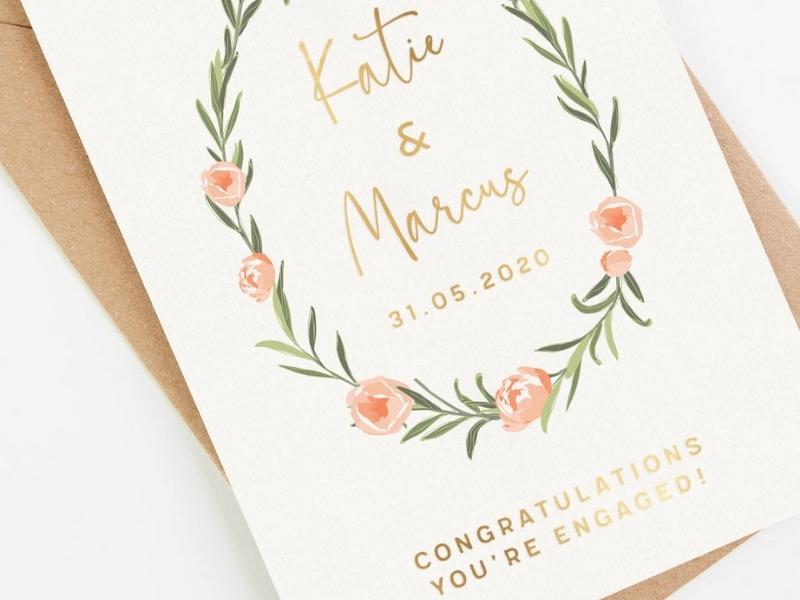 Make your engagement card stand out from the others with this stunningly beautiful card that spells out 'engaged' in beautiful gold foiling. On the reverse of the card, you can also add an extra personal touch by having your own message written.
13. Custom Star Map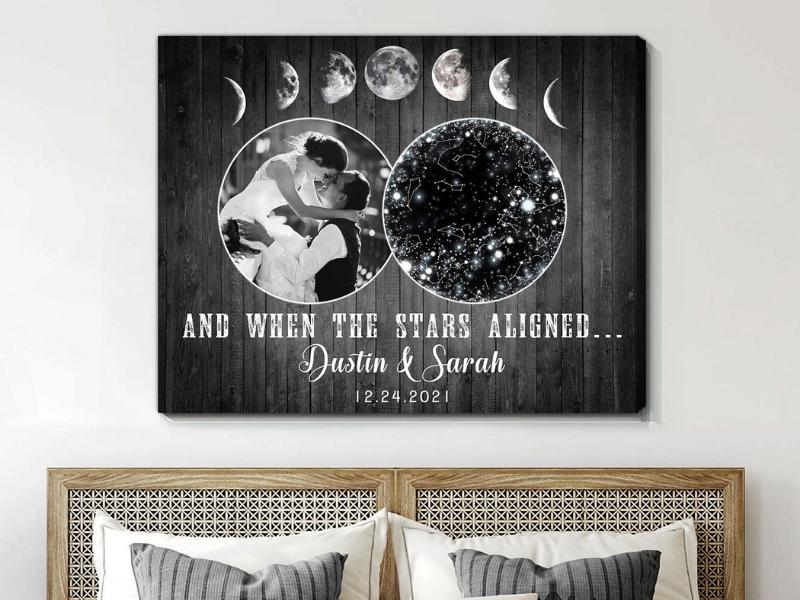 Using a star chart from the day they said "yes to forever," you can remember the moment they said "yes." You may give it to the newlyweds as a meaningful engagement present. Or, if you're buying for your fiancé, you may personalize the inscription at the bottom to make it the romantic personalized engagement gifts. As an option, you may additionally enter a location's coordinates, as well as its name and wedding date. It is also a good gift that your friends can save their significant memories last forever.
14. Classic Cake Serving Set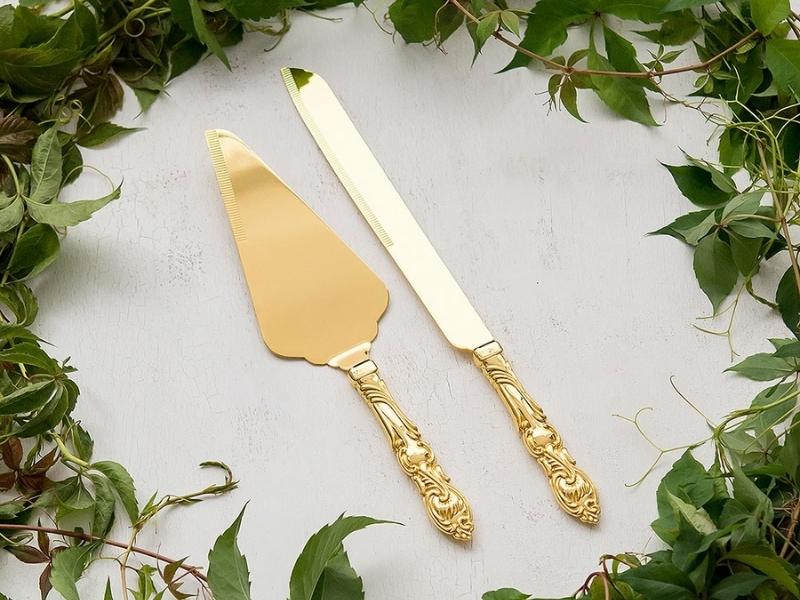 This pair is almost certainly planning a wedding cake, so why not give them the perfect traditional gift for couple in engagement? For the first official slice, choose a simple and timeless design that the couple may use long after the wedding.
15. Beautiful Crystal Vase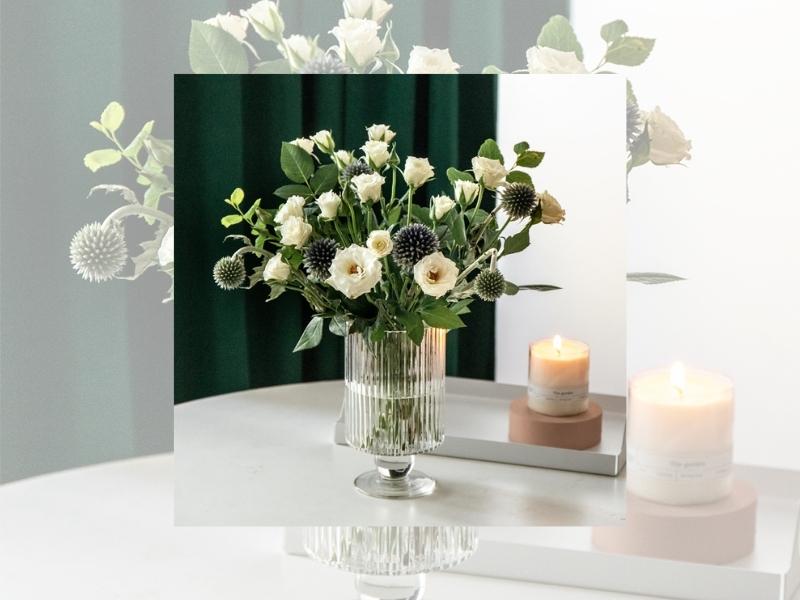 With a vase like this as an engagement gift, you can't go wrong (especially for any congratulatory flowers they receive). The fact that most couples wouldn't purchase it for themselves makes it an especially thoughtful engagement gift for sister. First, check to see whether the couple has already registered for a vessel they want before making a final decision.
16. Adorable Matching Tees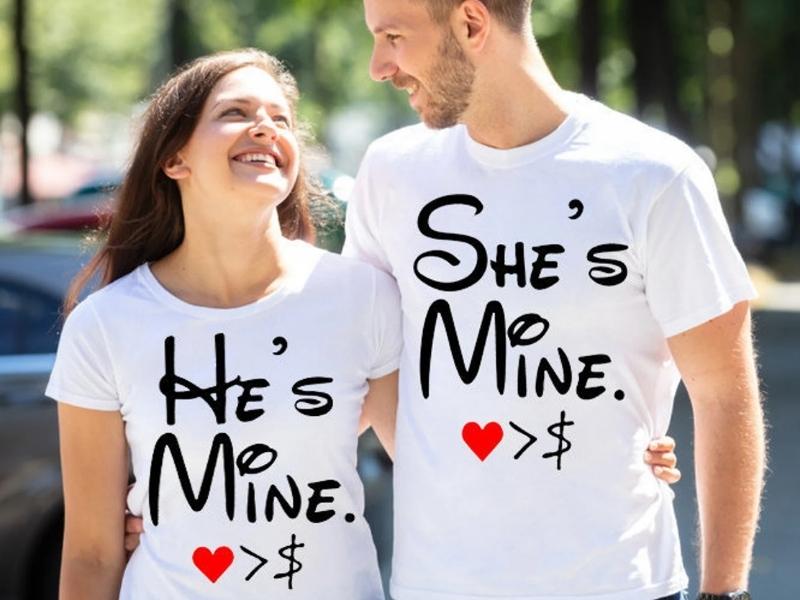 Isn't this the best gift for couple on engagement? Toss them in the mix for the couple's engagement shoot or simply wear them around the house.
>>> You can also read: Top 36 Engagement Gift For Brother That He Will Swoon Over
Romantic Engagement Gifts for Older Couples
17. Polaroid Photo Block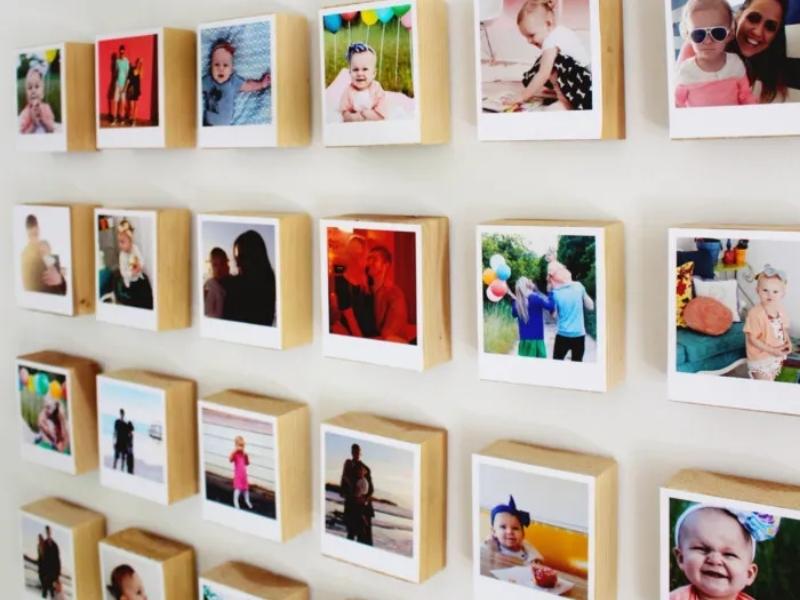 Personalized with the couple's names, this polaroid picture block is a heartfelt engagement gift for daughter and son in law on a budget. In addition, when the big day has passed, they may replace the image with one from their wedding album.
18. Beach and Couple Turtles Wall Art Decor Oh Canvas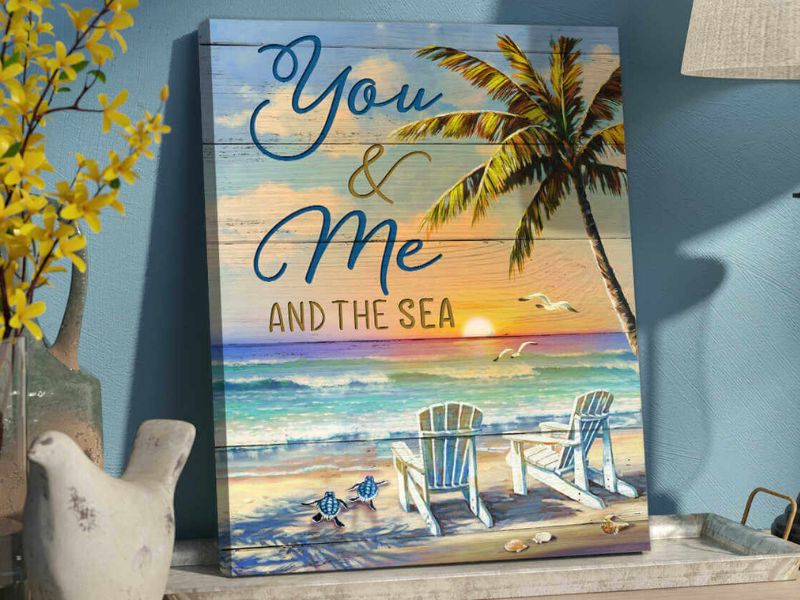 This wedding turtles canvas wall art is a wonderful engagement present for bride if she likes landscape paintings. In addition to depicting a seascape, the custom-made beach canvas wall art also offers a more profound message: your love extends as far as the ocean. Passionate love and the ability to overcome obstacles are represented by a couple of turtles.
You can customize with the recipient's name and wedding date as thoughtful engagement gifts for couple. To mark a significant wedding anniversary in your relationship, hang this sentimental canvas painting on your wall.
19. Love Concrete Base Neon Sign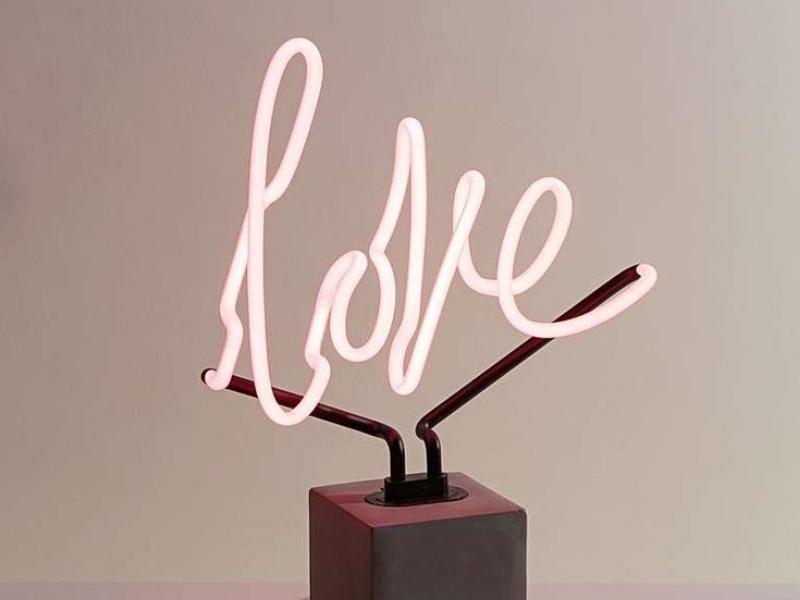 Because neon signs are still a popular choice for wedding décor, why not use this theme when looking for funny engagement gifts for couple? In this slick love sign, a bright pink neon light stands above an industrial concrete foundation. The truth is, we'd want one for ourselves.
20. Set of Stoneware Tapas Bowls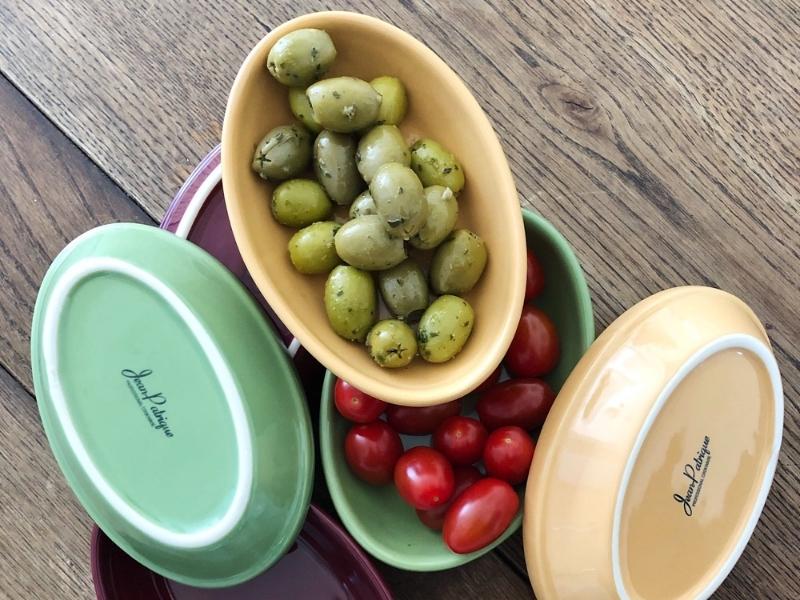 We're swooning about these Habitat bowls as engagement presents for couples that like eating tapas at home.
Oh Canvas Tips

Unsure of the style to buy? A basic white ceramic dish can be a great starting point because its design is a must-have for any stylish kitchen.
21. Carved Slate Heart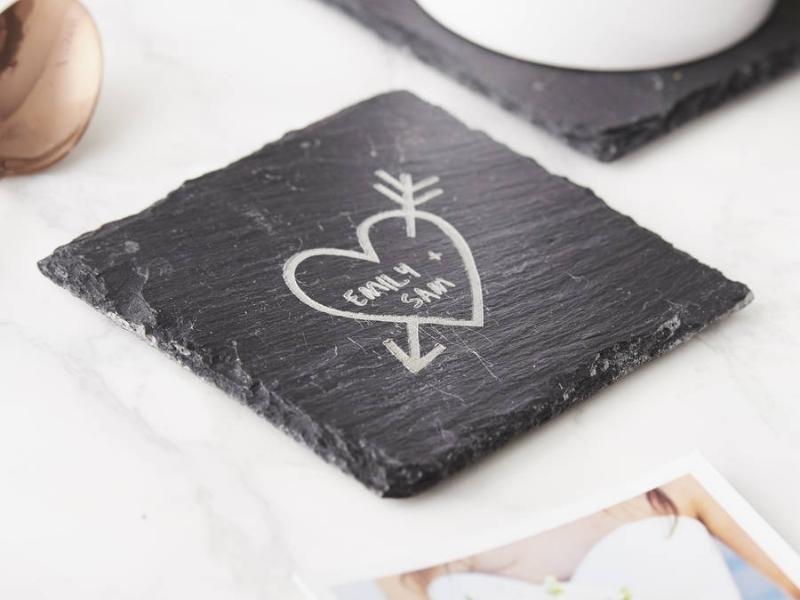 This beautiful slate serving board has the couple's names in a heart surrounded by their initials. Cheese and charcuterie platters never looked so romantic as they do as the ideal gift giving for newly engaged couple who are foodies.
22. Small Cheese Fondue For Two Set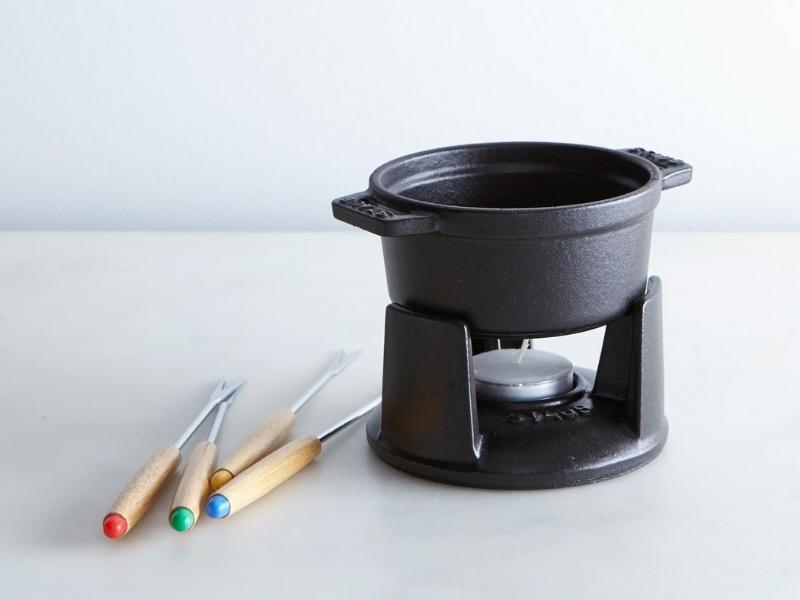 Totally cheesy, but in the best possible manner, comes with this two-person fondue set! A tea light, two forks, a bamboo stand, and a porcelain fondue pan are all included. Of course, the pleasure doesn't end there, since cheese and chocolate go together equally well.
23. Chocolate Engagement Gift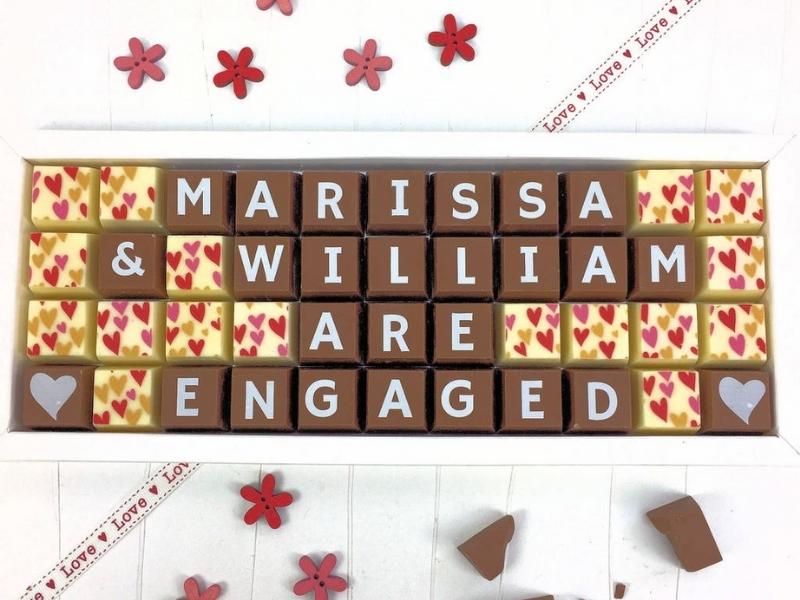 When it comes to chocolate, couples that have a sweet tooth will always enjoy a large box of high-end chocolates. Give your engaged friends their favorite flavor of chocolate and add a unique note to make it even more special. We adore this cool chocolate engagement gift box for couple.
24. Church Art Personalized Gift For Christian Couple
There is no better canvas print for a newlywed couple than "God gave me you." Getting this engagement gift for best friends will serve as a poignant reminder of how far they've come. It refers to the blessing of God when two souls unite. This line depicts a strong and close friendship.
This custom photo frame poster, "God gave me you" is stunning. You may make the best gift for couple on engagement ever by uploading only one picture and adding the names and the wedding date of the couple's wedding to it. Get your hands on it while you can!
25. Mr & Mrs. Enamel Pin Set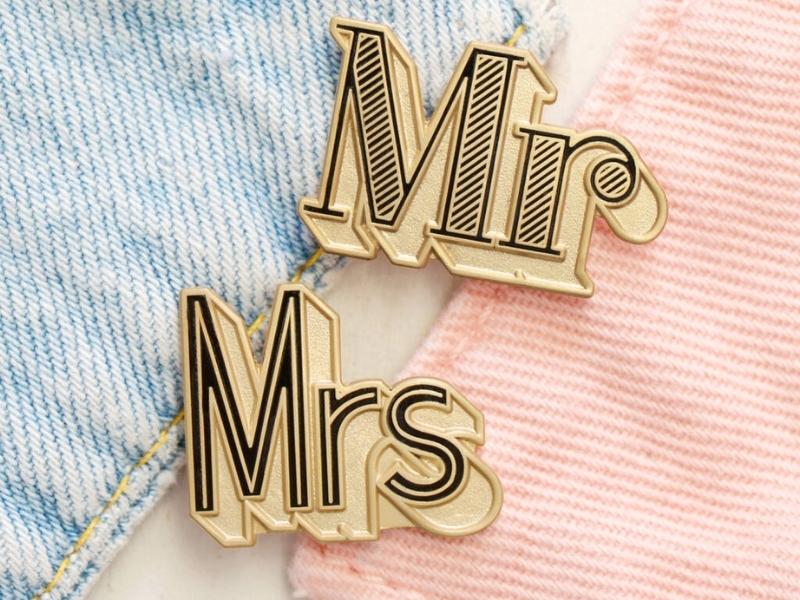 Want last-minute engagement gifts for couple that are both stylish and fun? When organizing a wedding, the bride to be and groom may put these enamel pin badges on their lapels and bags, or even on their pinboards at home to help them keep track of all the details.
26. Custom Address Stamp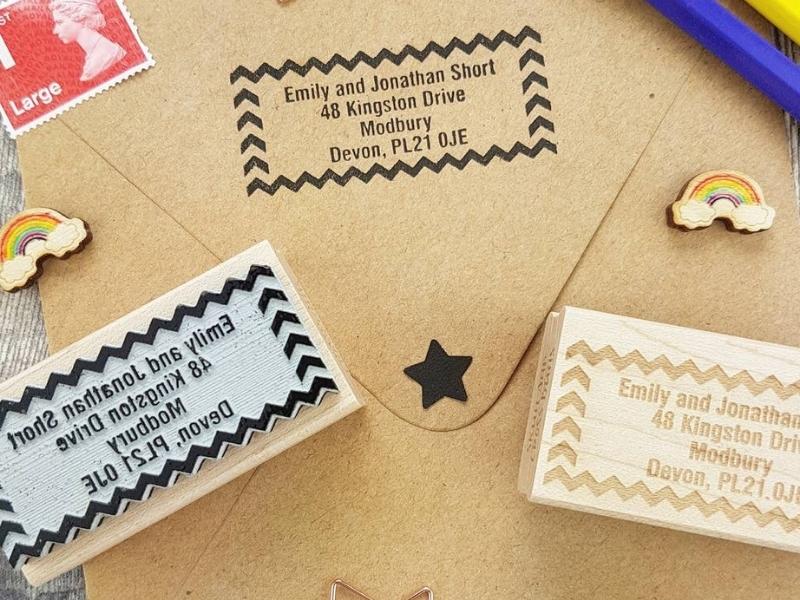 With save-the-dates and thank-you letters on the horizon, this pair is going to be sending a lot of mail. This is a happy engagement present that they may use in all of their correspondence. Everyone gets a gift certificate that enables them to personalize an online stamp plate in their own way.
27. Chic Metal Frame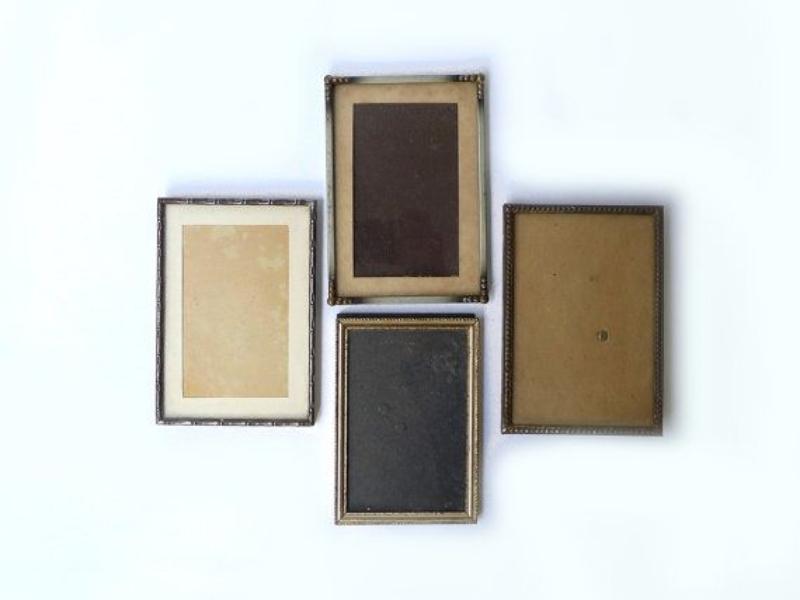 One of the most popular engagement gifts for couple is a picture frame. What a great gift for the newlyweds to offer each other: a gorgeous frame for their wedding photos. You may use it to showcase pictures from your upcoming wedding or your engagement session in this modern frame. They may choose from either a fashionable brass hue or a more traditional black.
>>> Recommend Reading: 40+ Best Engagement Gift For Groom That Will Melt His Heart
Engagement Gifts for Couples Who Have Everything
28. Pillar Candle Holder Set of Two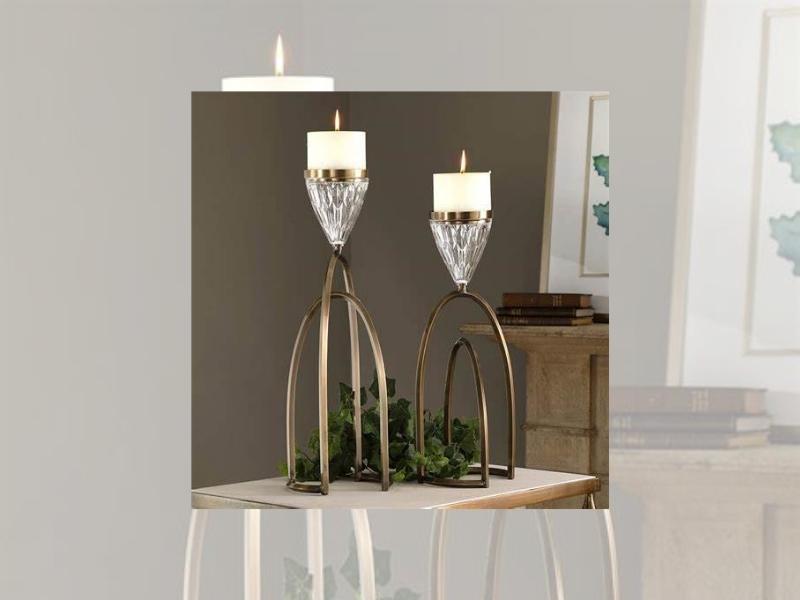 Make dinner table centerpieces or liven up a corner of your favorite couple's house with these geometric candle holders. This will create a calming atmosphere, which the couple will need during the stressful wedding planning process. They'll also inspire a lot of candle-lit nights at home!
29. Rose Gold Champagne Flutes
When it comes to engagement gifts for couple, who doesn't adore them? Definitely not! On the other hand, with these wine glasses, on the other hand, we could easily imagine ourselves or an engaged couple we know toasting with them.
30. Personalized Wooden Wine Gift Box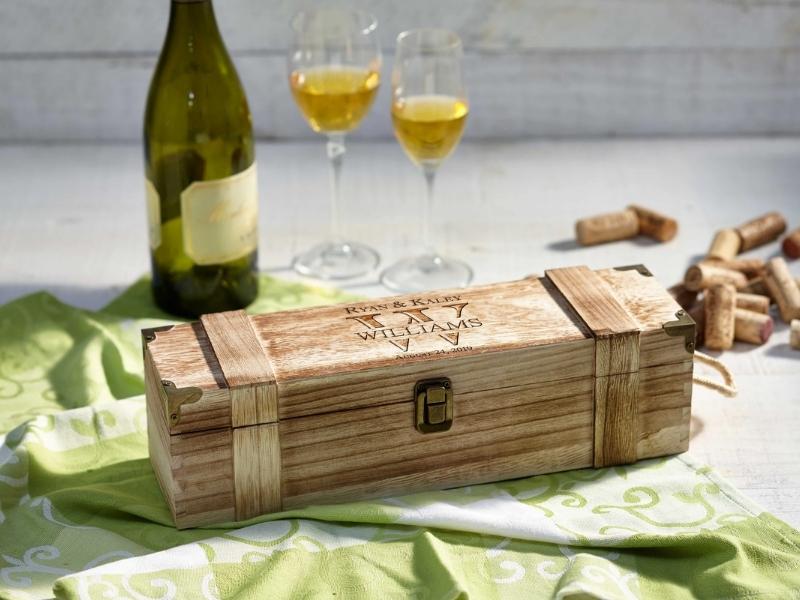 Gift a bottle of wine to the newlyweds in your life with this charming engraved wooden gift box – it's a certain hit.
Oh Canvas Tips

Combining vintages from the same winery or other wineries from the same year might make an interesting gift.
31. Star Map of the Night Sky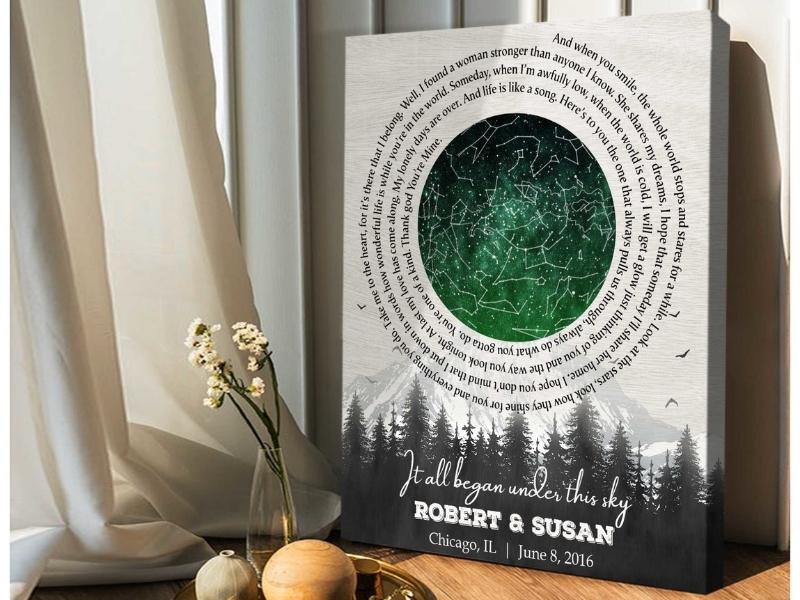 The happy couple will be delighted to receive this unusual gift for couple in engagement, which portrays the stars they saw on the day they got engaged.
It's a wonderful memento that they'll be able to cherish for years to come in the house they are constructing together. Just add their initials and wedding date on this picture frame to make it to be one of the most beautiful personalized gifts for the soon-to-be newlyweds.
32. Personalized Ring Box Gift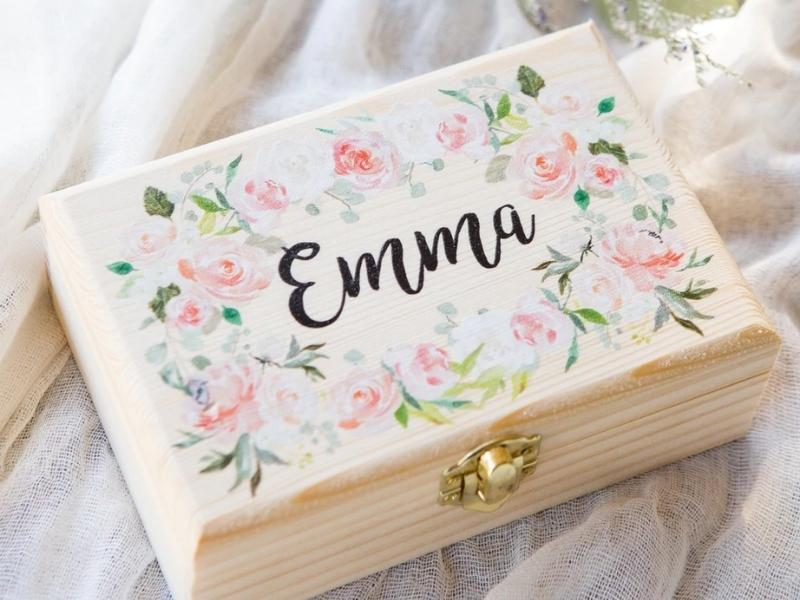 As soon as you are engaged, you'll need someplace to keep your engagement ring or rings and wedding bands. These custom-made wooden crates as engagement gifts for couple are just what we were looking for.
33. Engagement Gem Biscuits
You can't go wrong with these beautiful diamond cookies as engagement gifts for gay couples. You may personalize the freshly cooked vanilla biscuits by decorating them with beautiful colored icing.
34. Convenient Jewelry Cleaner
When someone you care about pops the question, it's nice to have thoughtful engagement gifts for couple on hand. This ultrasonic cleaner for jewelry is nothing short of miraculous.
A simple press of a button will keep their new accessories in great condition (and the rest of their jewelry too). To be honest, people can even use it to clean their eyewear, timepieces, and other kitchen items!
35. Elevated Scrapbook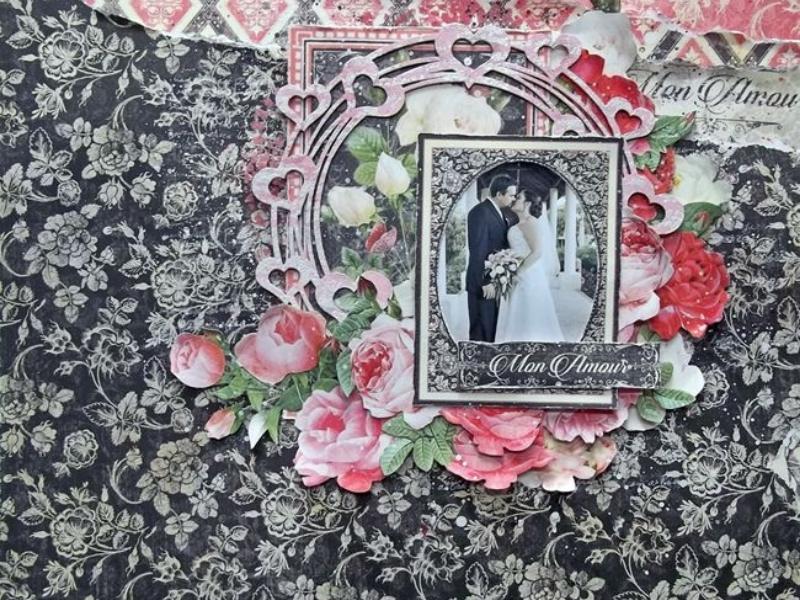 When it comes to engagement gifts for couple, think about how you can help the happy couple to enjoy this momentous occasion to the fullest.
As a result, we enjoy the notion of giving them a scrapbook to fill with precious memories from their time together. The Stories We Tell is a beautifully designed book filled with helpful suggestions and storage compartments.
36. Meaningful Map Puzzle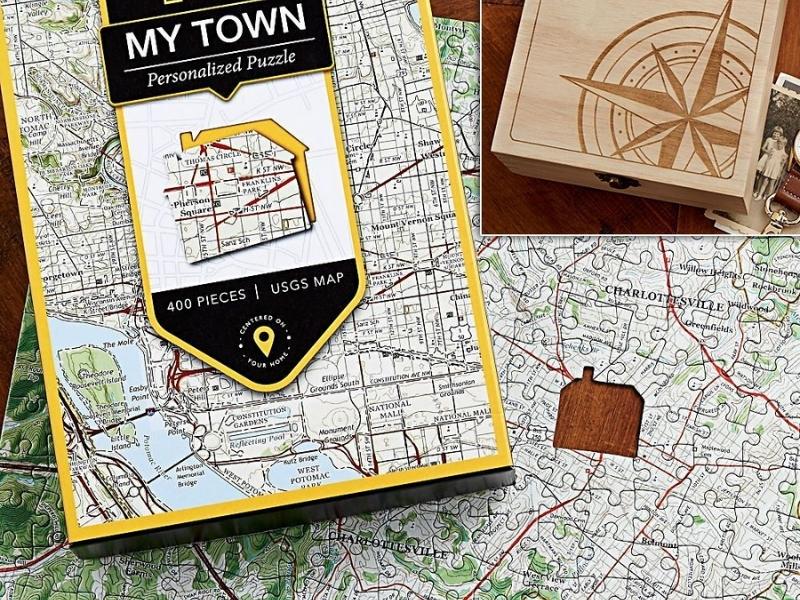 If you know where the happy couple first met, or where they first fell in love, make them a jigsaw puzzle with a map of that place on it. A puzzle piece will denote your choice of location. You can't go wrong with this unique and personal engagement gift to couple of ideas.
37. We're a Team Oh Canvas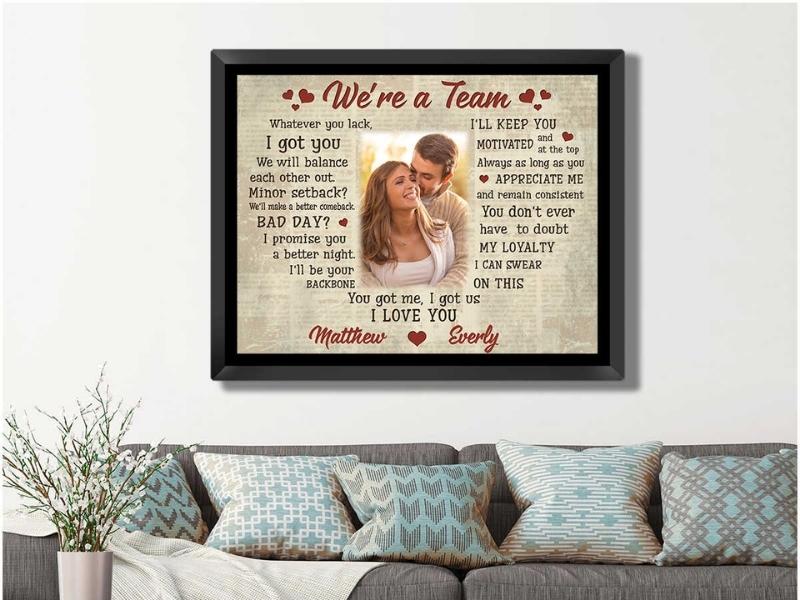 These would be ideal personalized engagement present ideas for a newlywed couple: a moving work of art. Give this as a great gift for a milestone birthday, a wedding anniversary, Valentine's Day, or perhaps an engagement day!
Add a special picture to personalize this heartfelt piece of art. Both of you are fantastic teammates, and your relationship is solid. "We Are A Team" is a great way to show the power of this relationship.
38. Keepsake Library for Your Special Day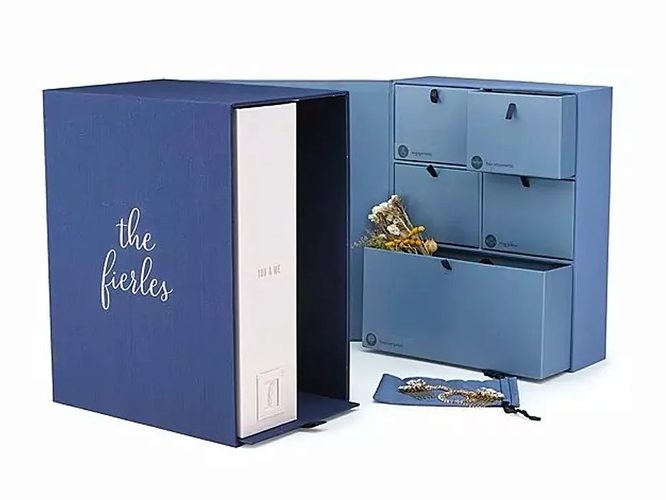 This cloth-covered organizer is perfect for storing special moments from your engagement date and wedding planning in acid-free drawers, files, fabric bags, and envelopes.
Each bag is customized with a hand-painted initial on the front and a first name or new family name inside each compartment. With this perfect gift, they can store the beautiful times with their family member and friend in the big day.
39. Foot Massager Machine
Wedding planning may be exhausting, and sometimes all you want to do is relax for a while before the big engagement date. Stress melts away with this foot massager's triple-action shiatsu massage and heated therapy. A foot massager machine is a thoughtful gift you can offer to your engaged friends.
40. Bucket list book for couples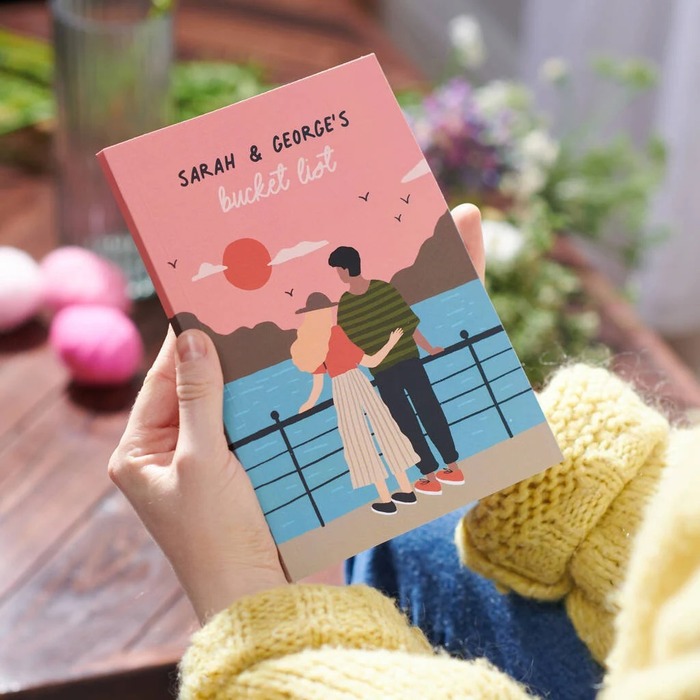 In the hectic days leading up to the wedding day, it can be difficult for engaged couples to make time for one another amid all of the exciting preparations. This helpful book is packed with a variety of fun and interesting date ideas that will serve to deepen ties and boost closeness.
41. Ring Dish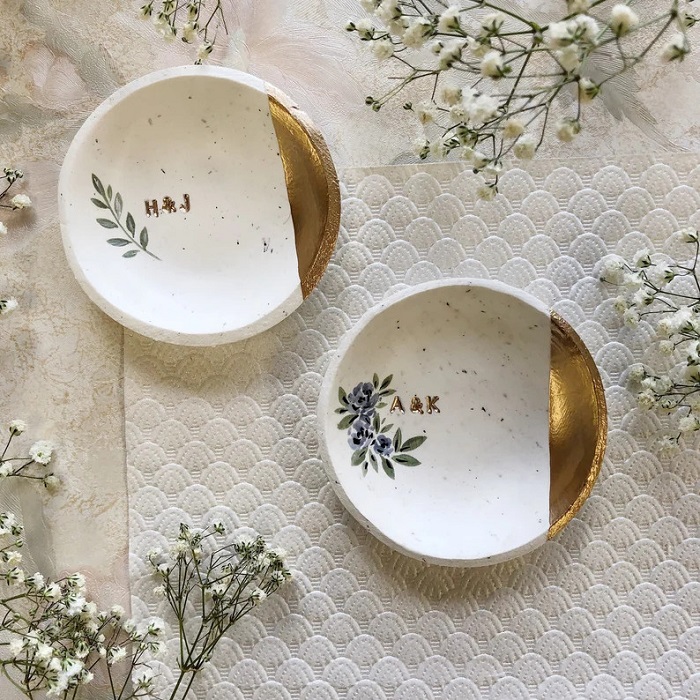 Engagement rings of various styles and price ranges will fit in these speckled clay trays with gold sealant and botanical accents. The little initials in golden give off a special touch of personalization.
Get more inspiration with:
When you don't know what the couple loves, it might be difficult to shop for engagement gifts for couple. The goal is to provide them with something they can use and treasure forever. For your convenience, we've compiled a complete list of original suggestions for an engagement present. As a result, there is something for everyone's taste and budget. Hence, don't miss out on any Oh Canvas posts for the great options on your significant day!