If you're looking for the ideal way to express your gratitude to your hosts for spending the time and effort to organize an adorable engagement party for you, look no further than Oh Canvas's selection of memorable gifts. Those who organized the event and made it more memorable for you should be thanked. Make her feel loved and appreciated by giving her meaningful presents that convey your gratitude. We've put up a list of engagement party hottest gifts that will help you pick the appropriate present. Shopping should be a joyous experience, so have fun!
Unique Hostess Gift Ideas For Engagement Party
1. Rustic Serving Board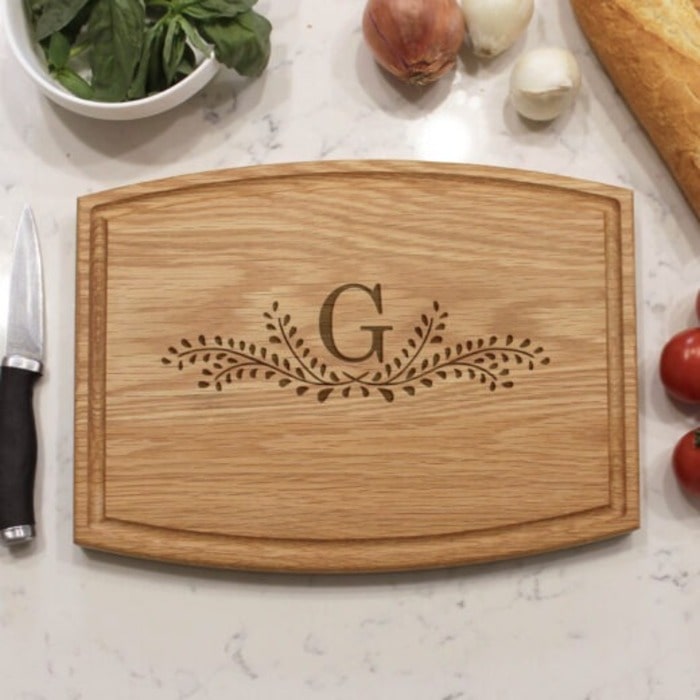 This is a lovely choice for the hostess. With their monogram and a rustic wildflower theme adorning the board, they'll be proud to serve appetizers to their guests.
2. Personalized Bookmarks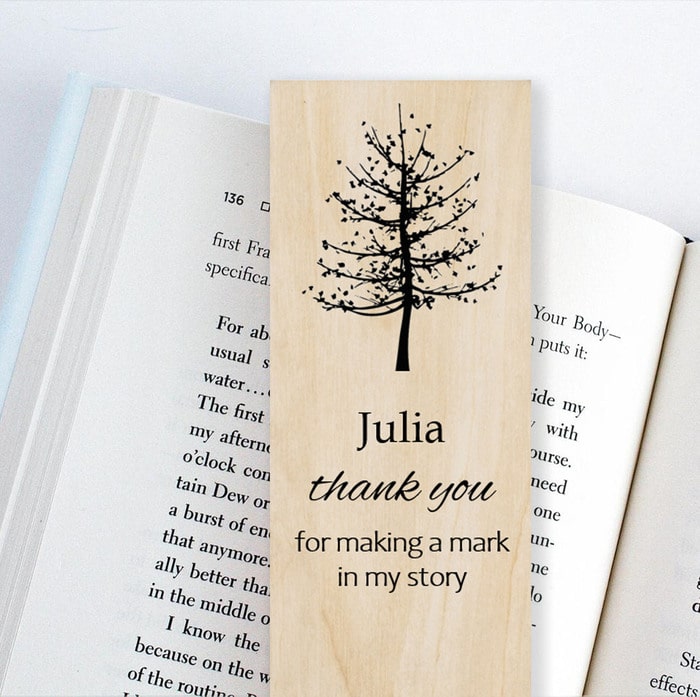 On the hunt for thoughtful engagement party hostess gifts that she'll cherish? You might thank your bridal shower hosts with a simple wooden bookmark if you have a bookworm on your hands or just know they'll appreciate something personal.
3. Etched Wine Bottle
No matter the event, a bottle of wine is always a welcome gift for a host or hostess. Nevertheless, this bottle of wine goes above and beyond. It's a sweet way to show her how amazing she is to you.
4. Unique Spoon Rest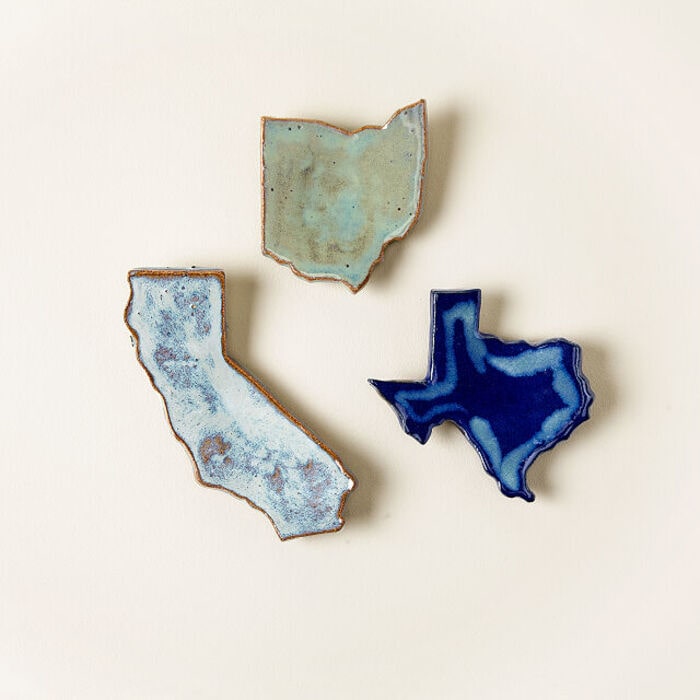 Anyone who enjoys entertaining will welcome serving utensils that provide a splash of color to the table. Guests will be intrigued by a spoon rest shaped like their home state, especially if it is fashioned with captivating glazed stoneware. As a thank you gift for engagement party host, this one-of-a-kind memento would be greatly appreciated.
5. Tasty Cupcake Set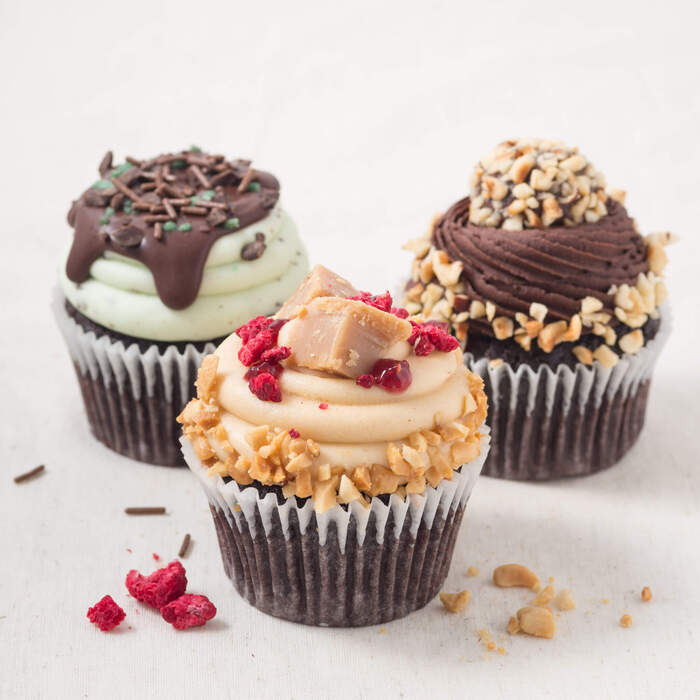 Cupcakes are a favorite of everyone. Presented in a brightly colored "thank you" box, these scrumptious treats are easy to share. The "latest and greatest" cupcake flavors are available in a 25-pack, or you may select a nut-free, gluten-free, or vegan alternative instead.
6. Personalized Marble Coasters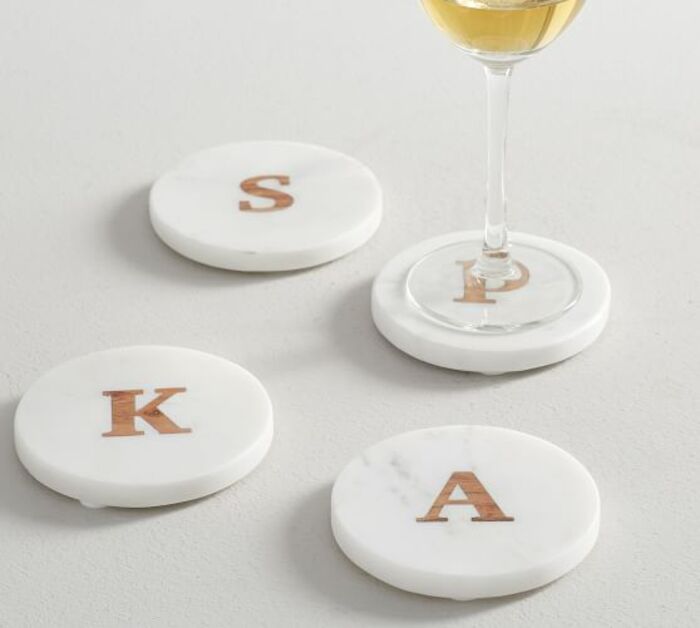 Is it difficult to buy the best hostess gifts for engagement party? Because they're made to order, each of these coasters is unique to the person who receives it. Hand-painted in gold, rose gold, or dark silver on marble and cork, these coasters are a stylish addition to any table.
>>> More personalized engagement gifts here!
7. Incomplete Apron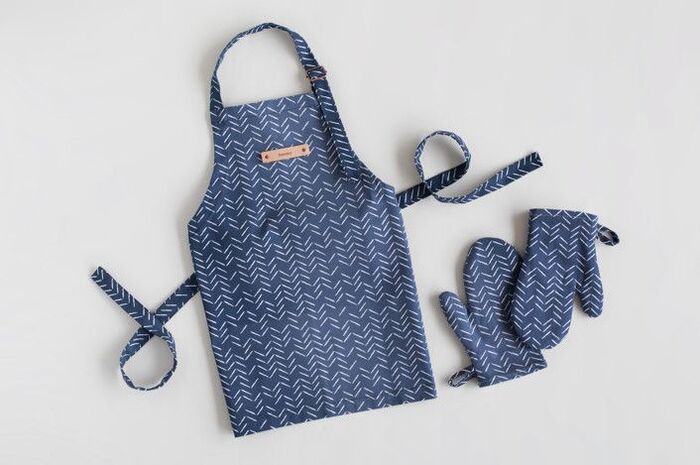 A new apron in a bright print is the perfect gift for a host who enjoys cooking and baking. Adding a free leather stamped tag with the recipient's name makes the gift even more special. Consider including a matching set of potholders to make a thoughtful gift basket.
8. Personal Planner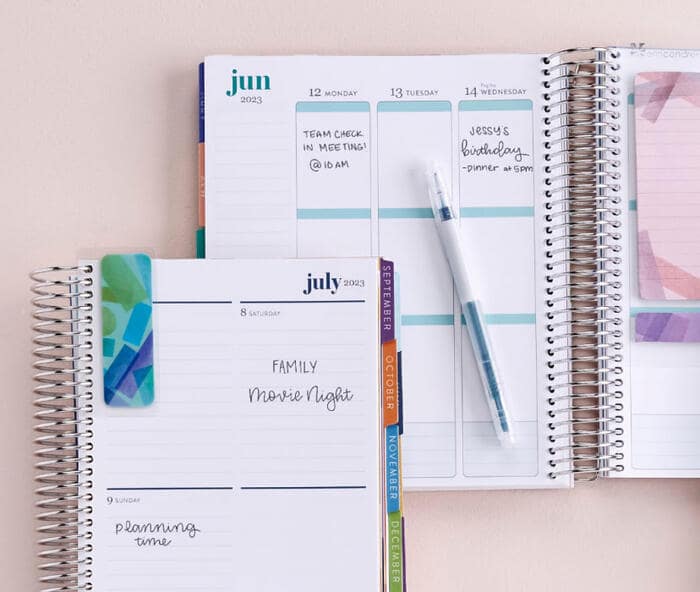 Giving a personalized planner to your engagement party hostess is a great way to make their day-to-day life a little easier. They can start on the first page of this lovely journal whenever they choose.
9. Customized Marble Mug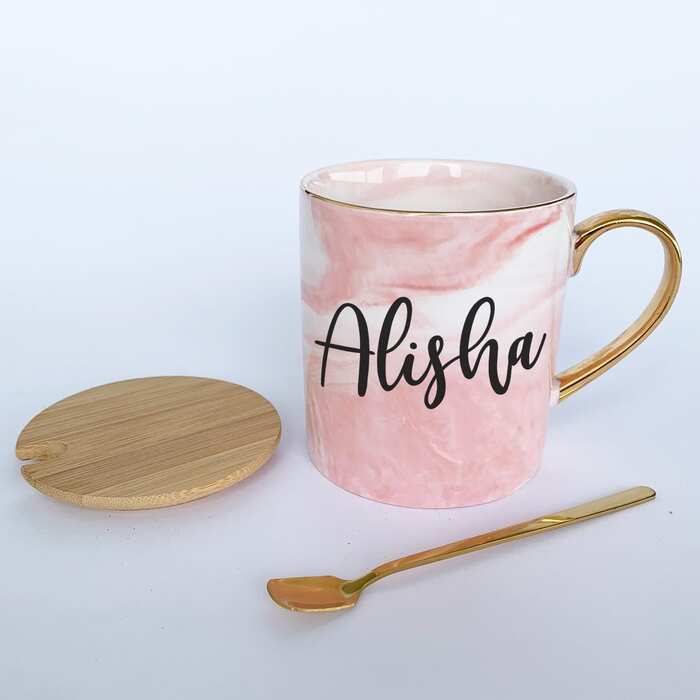 These personalized mugs are perfect hostess gifts for engagement party. With its on-trend marble pattern and shiny hand-lettered calligraphy, anyone who can't live without her morning cup of joe can't be satisfied more.
10. Thank You Card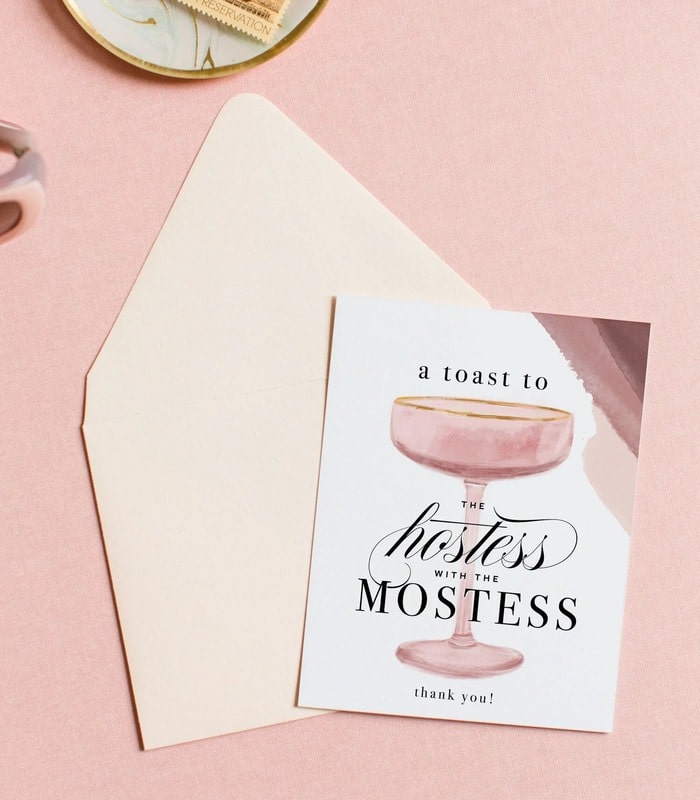 A handwritten note is always preferable to a material object as a token of affection. You should thank your best friend with a thank you card for her unwavering support and devotion. This card is the perfect place for you to express your love for her.
11. Personalized Pashmina Shawls
This pashmina shawl is a wonderful thank you gift for engagement party host with a warm thanks. It's available in a variety of colors and can be customized with a band or tag. With it, she'll be toasty and comfortable all winter long.
12. Thank You Necklace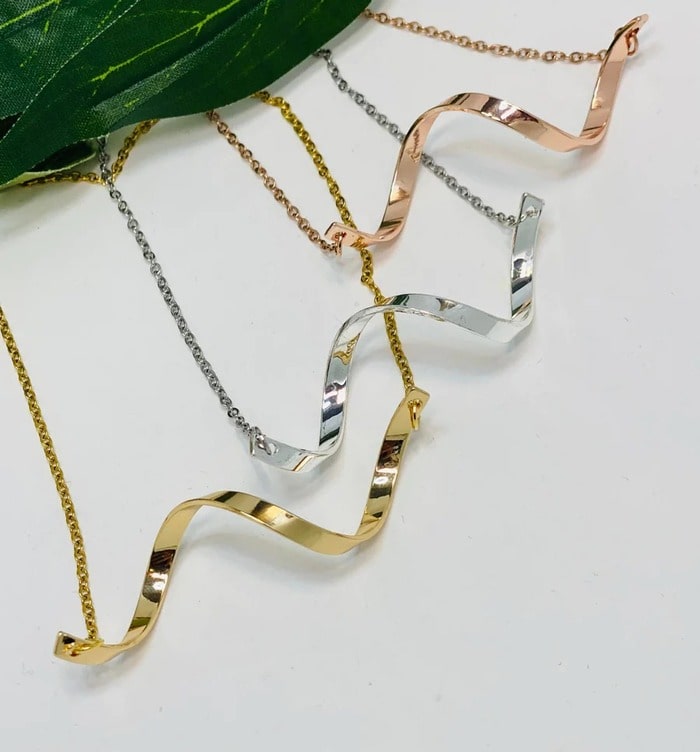 Gifting a piece of jewelry to the bridesmaid that made your engagement come true is a wonderful idea. In addition to the charming note that accompanies it, this thank you necklace will quickly become one of her favorite pieces of jewelry.
13. Handwritten Throw Pillows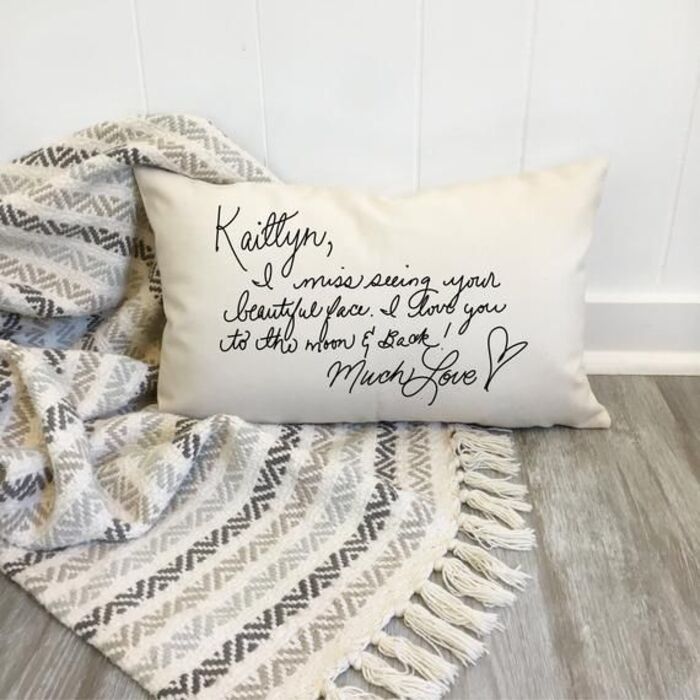 This handwritten pillow is a great way to say thank you to your favorite hostess. It would be a lovely token of appreciation for the hostess or friend who is organizing your engagement party to receive this high-quality present.
14. Birth Month Flower Scarf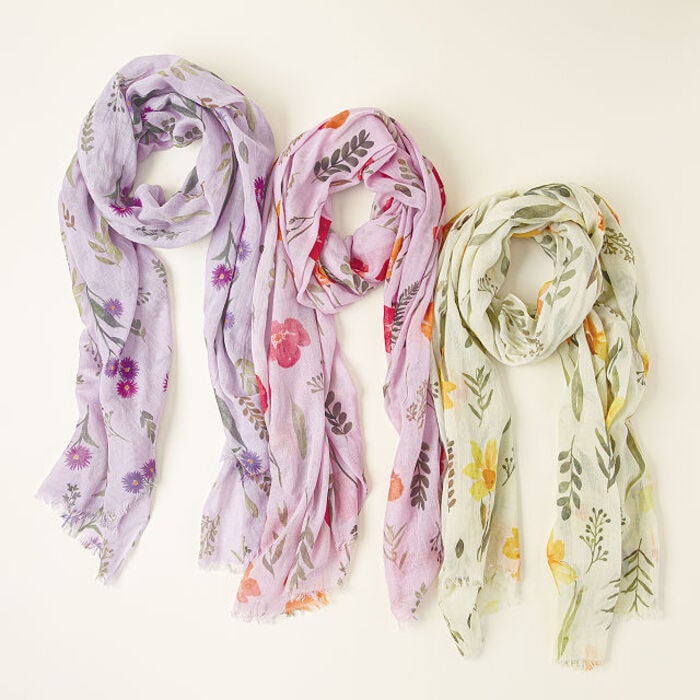 A flower scarf with the birth month's motif is one of the best hostess gifts for engagement party. Each of the fashionable pieces features a different group of flowers, each with a unique set of characteristics, in these vibrant floral watercolors. Gift her a month of her choice!
15. Woven Astrology Pouch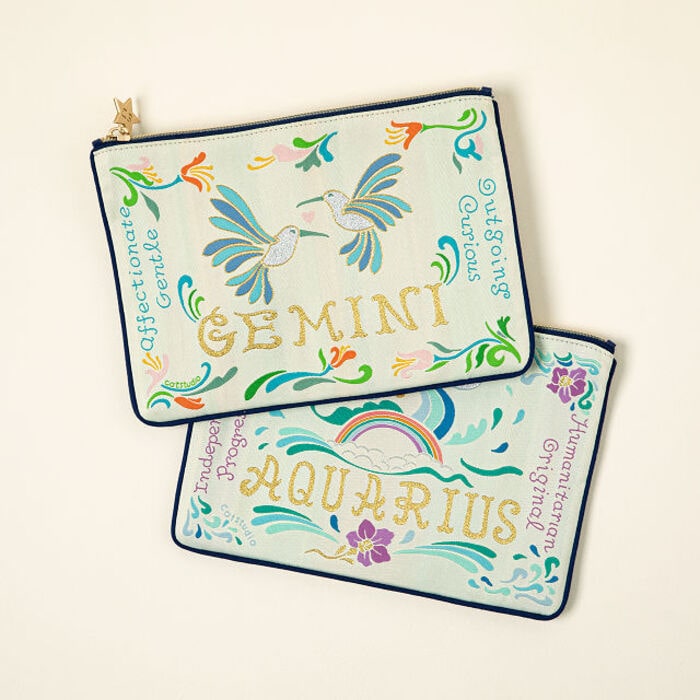 It doesn't matter whether she's an Aries or a Cancer, these gorgeous pouches will make her squeal with joy. The pouches include stunning artwork depicting the signs of the Zodiac. It's the perfect way to say "I love you."
16. Wine Stopper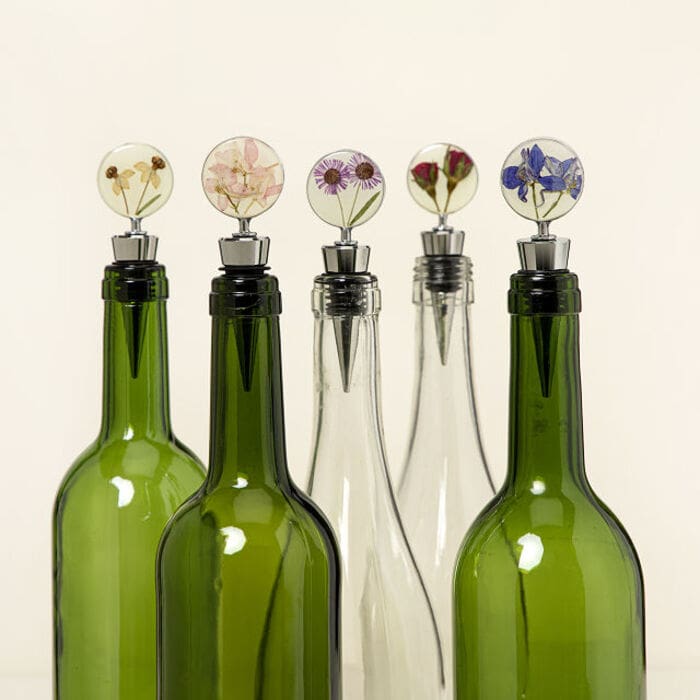 This is a game-changer of cool hostess gift ideas for engagement party. The next time they open a bottle of their favorite wine, they won't have to decide whether to drink it all in a few days or throw it away. You can keep your wine fresh for weeks with these oxygen-absorbing stoppers.
>>> Recommend Reading: 40+ Engagement Gifts For Sister: Perfect And Romantic
Cool Engagement Party Hostess Gifts To Spruce Up Their Cozy Nest
17. Mini Dutch Oven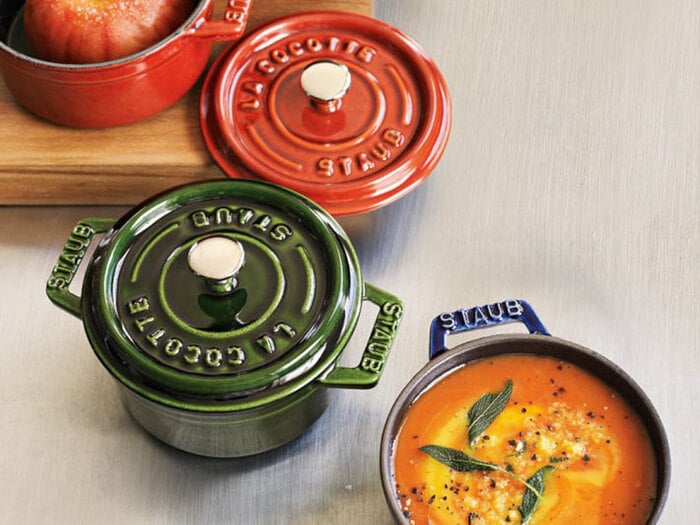 Gifting cookware to the host of an engagement party is a terrific idea, especially if they're always volunteering to host. To save money, this tiny Dutch oven is a great option. As a bonus, Le Creuset's famous cookware is always a safe bet. It's long-lasting, vibrant, and perfect for passing down from generation to generation.
18. Estelle Colored Glass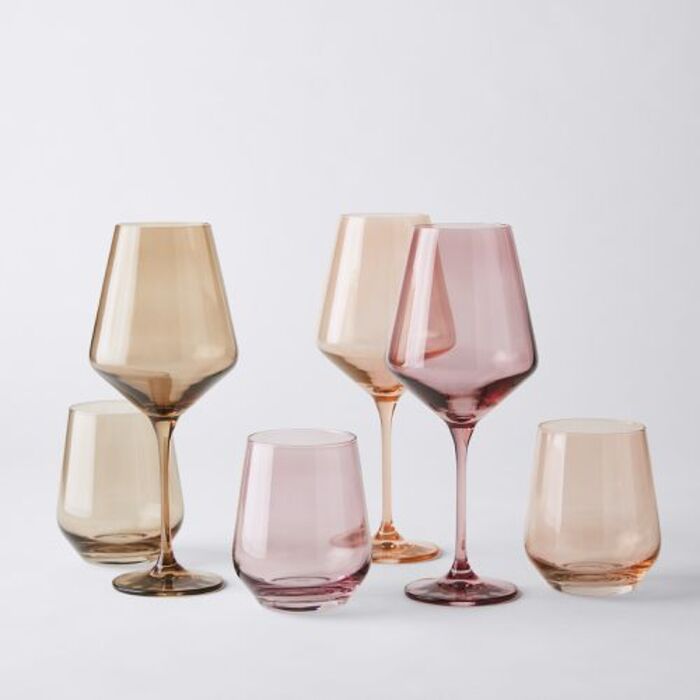 Are you looking for elegant hostess gifts for engagement party? Get them something that is both practical and beautiful, such as serving dishes or glassware for their house. Beautiful pastels and jewel tones abound in the fifteen hues available. Their kitchen will benefit greatly from this Estelle Colored Glass stemless wine glasses set.
19. Champagne Scented Candles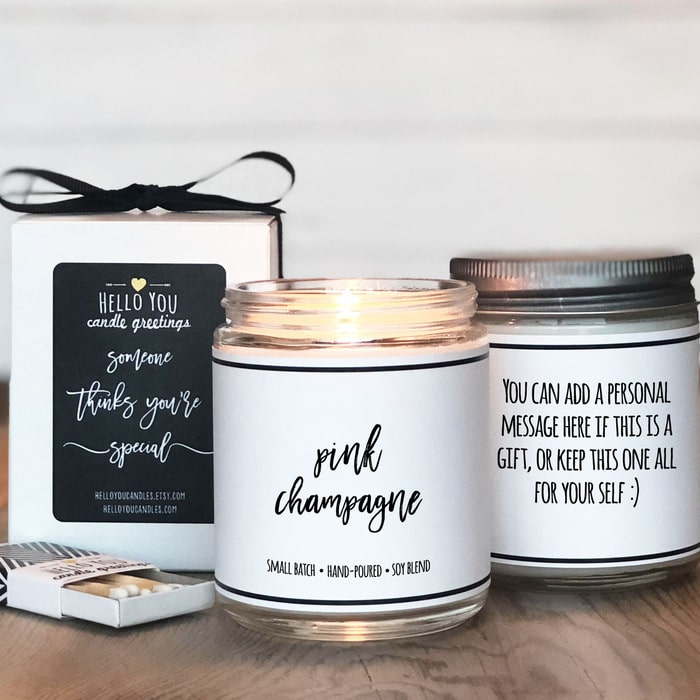 To show your appreciation, all you truly need is a small token of your affection. "Toast the host" is printed on this soy wax candle, which has a champagne-inspired smell. Sweet and simple, this is a great gift for your bridal shower, engagement, or bach party hostess.
20. Heart-shaped Serving Spoons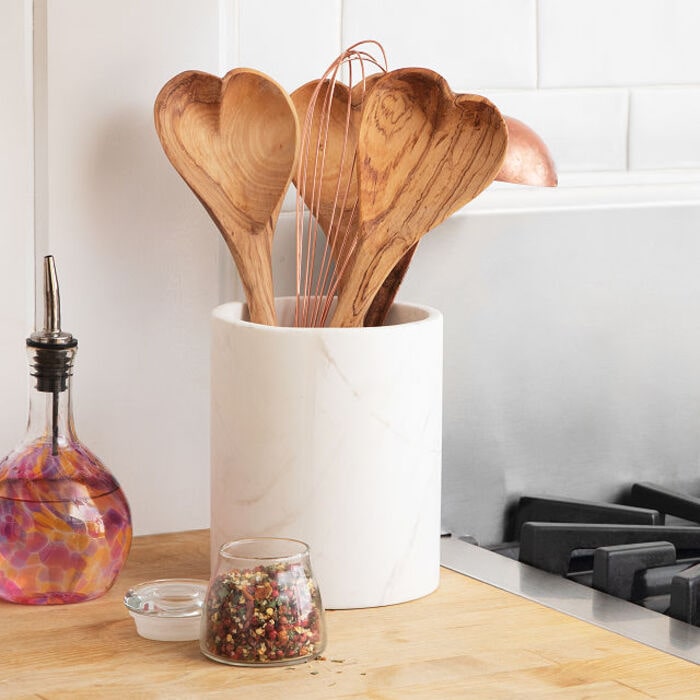 You can't go wrong with these last-minute engagement gifts. A spoon carved in the shape of a heart would be a lovely addition to any set of serving utensils. When it's not in use, it will look just as good on the counter as it does on the table.
21. Succulents Gift Set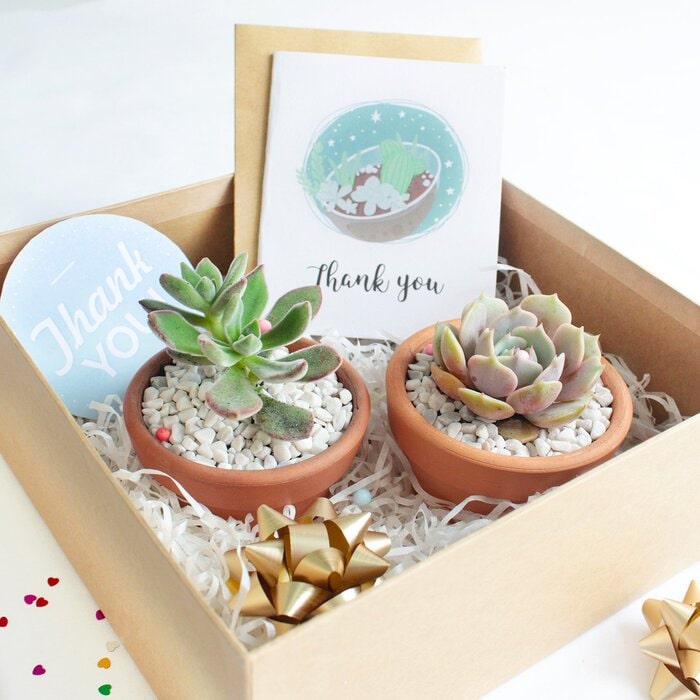 Let the person in your life who is an expert at entertaining know how much you appreciate her via this thoughtful gift set. You'll also get an adorable heart-shaped hoya plant and a box of champagne gummy bears in the package. A thoughtful engagement gift for the hosts and hosts-to-be is sure to be appreciated.
22. AirEssence Diffuser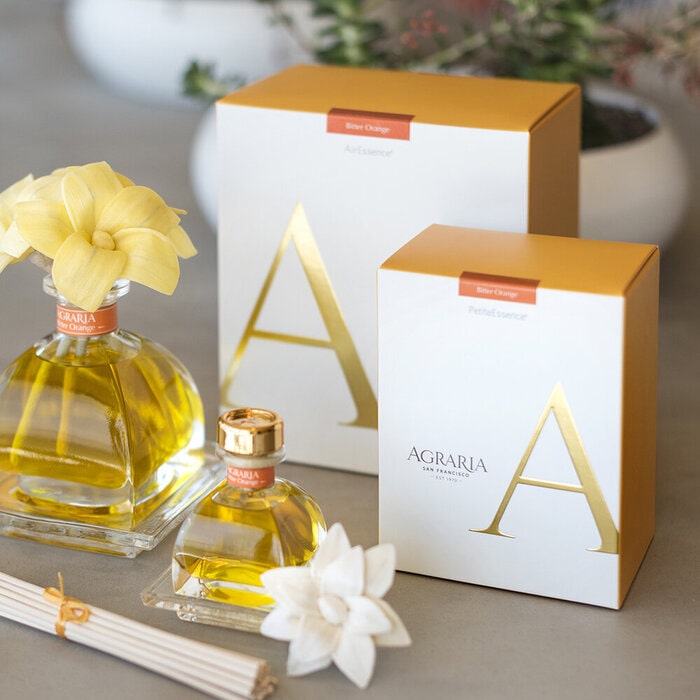 No one wants to come home to an uninviting odor. There are nine scents to select from, all of which are prepared with essential and natural oils and encased in beautiful glass bottles. It comes with a set of conventional diffuser reeds as well as a lovely floral top for diffusing the smell.
23. Decorative Home Plant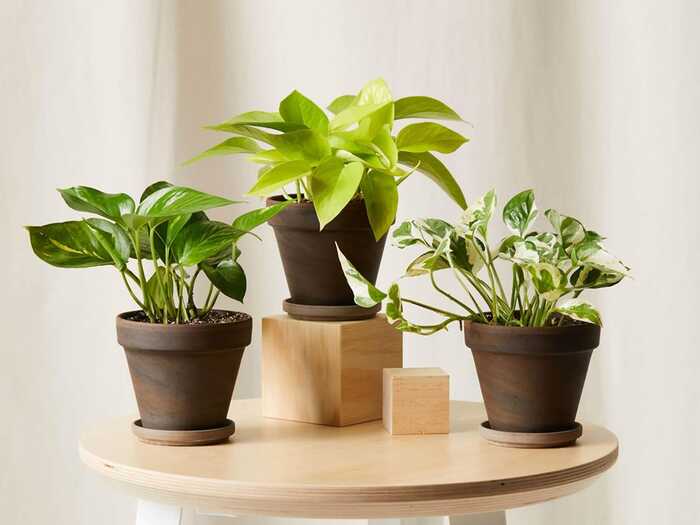 Keep reading for a slew of unique suggestions for the best hostess gifts for engagement party. Their home will be brightened by this low-maintenance houseplant, which will not require a lot of time or effort on their part.
24. Custom Trinket Dish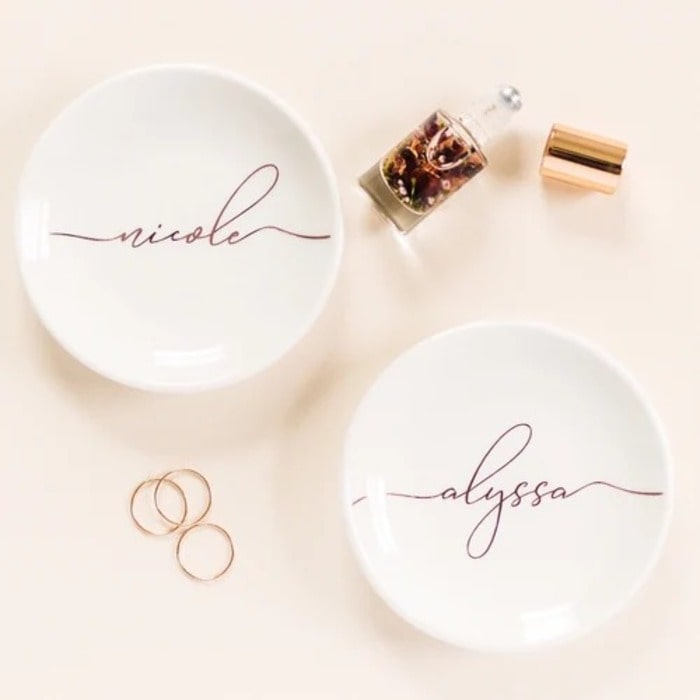 Gifts with a person's name on them always have a special meaning. It demonstrates your thoughtfulness by showing the recipient that you carefully selected their gift. Their nightstand, console table, or coffee table might all benefit from this beautiful trinket dish's ornamental flair.
25. Dried Flower Bouquet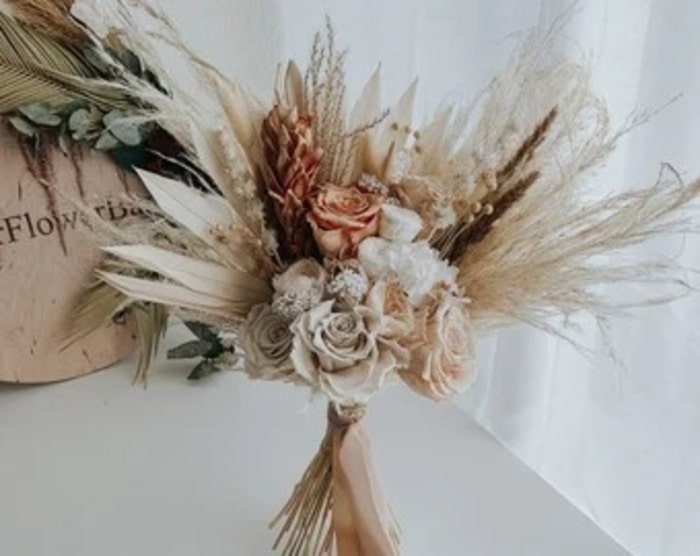 Searching for a charming thank you gift for engagement party host? Flowers are a wonderful way to express your feelings for your best friend and show your affection. This bright and cheery-dried bouquet will brighten up any room in her house and bring in a little extra sweetness and sunshine.
>>> You can also read: 40+ Engagement Gifts For Sister: Perfect And Romantic

Special Hostess Gifts For Engagement Party To Show How Much You Care
26. Thank-you Gift Set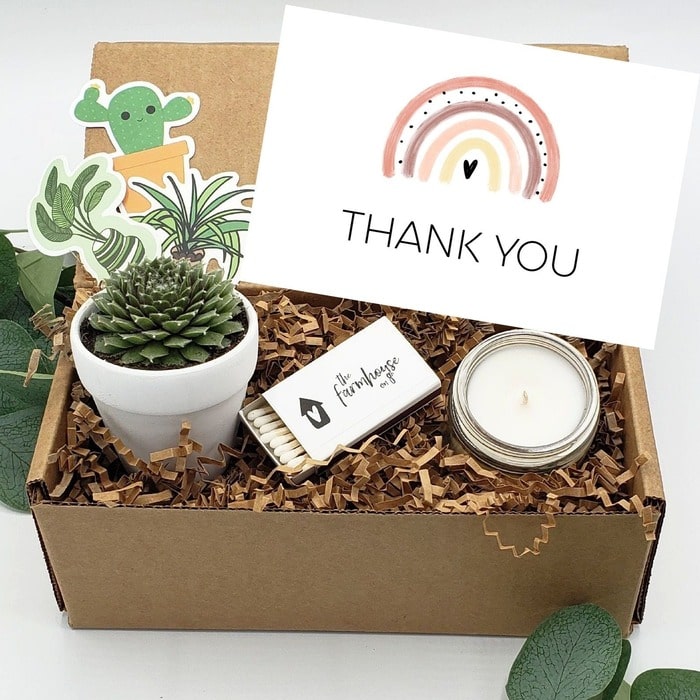 The host of your bachelorette or engagement party is sure to appreciate this funny engagement gift. In addition to the "thanks" candle and a Sugarfina candy bento box, the package includes premium gift packaging. You can even change or add items to your gift box to make it the perfect present for your loved ones.
27. Pampering Gift Set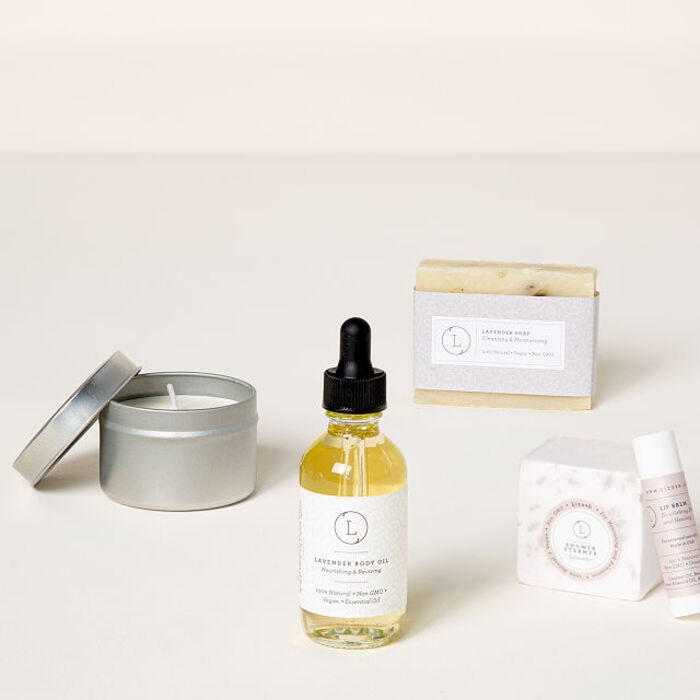 It's exhausting to organize a gathering. Soak salts and coconut milk powder can help your party planner extraordinaire unwind after the festivities. Coconut milk powder soothes and hydrates as the salts exfoliate the skin. It's a match made in heaven.
28. Shearling Slippers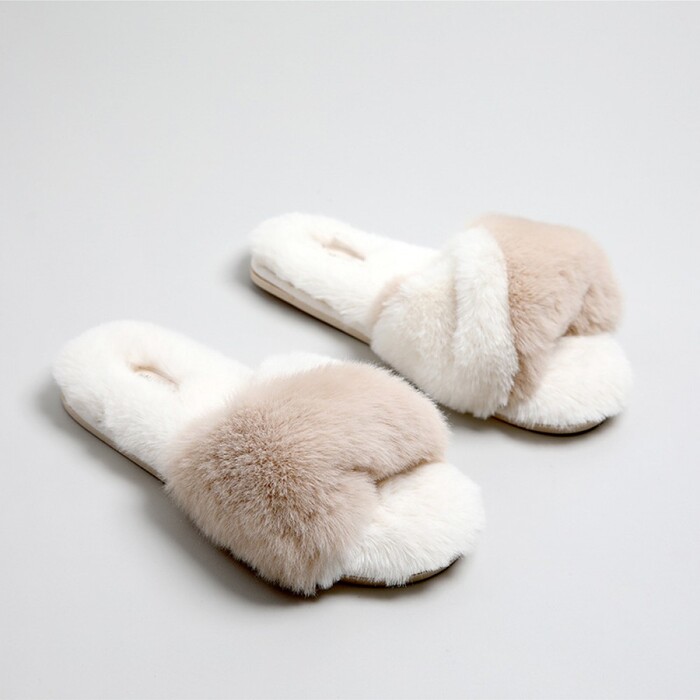 As we've previously stated, hosting visitors may be a time-consuming endeavor. Choose thoughtful engagement party hostess gifts that will motivate her to take a well-earned vacation from their busy schedule. Wearing these plush slippers is like cuddling their toes. In addition, they're comprised of materials that are naturally water-resistant and breathable.
29. Baking Kit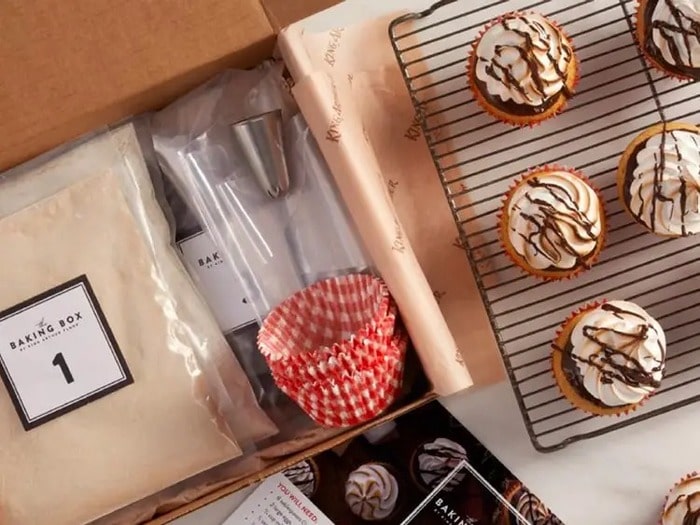 Wedding shower or engagement party hosts who enjoy baking, experimenting, and all things cute would appreciate this engagement gift for a bride. It's a bread-making kit for flower pots. It comes with everything you need to make lavender butter and bread in four little terracotta pots.
30. Lip Balms Gift Set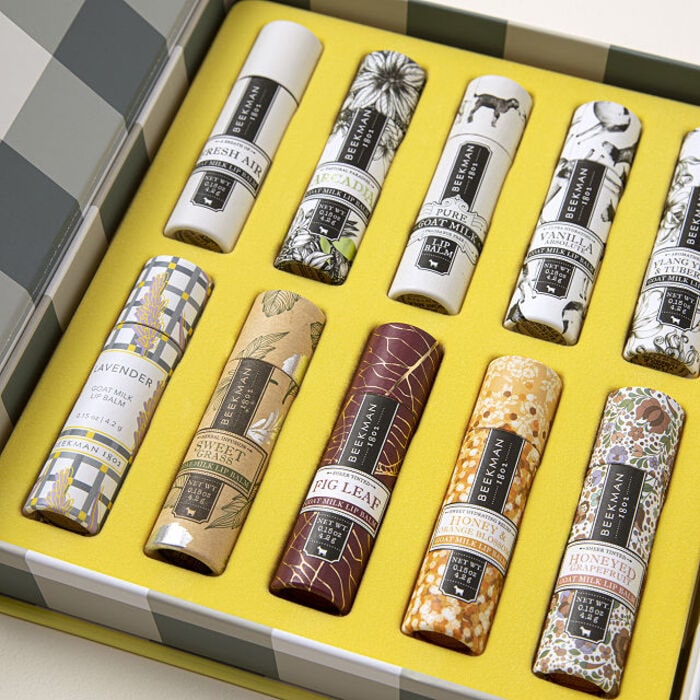 In search of hostess gifts for engagement party that show how thoughtful you are. For the girl who has to have every lip balm she can get her hands on, this is the ideal present. Gift her lips with this 10-piece lip balm gift set, which is produced from all-natural goat's milk and essential oils.
31. Yeti Wine Tumbler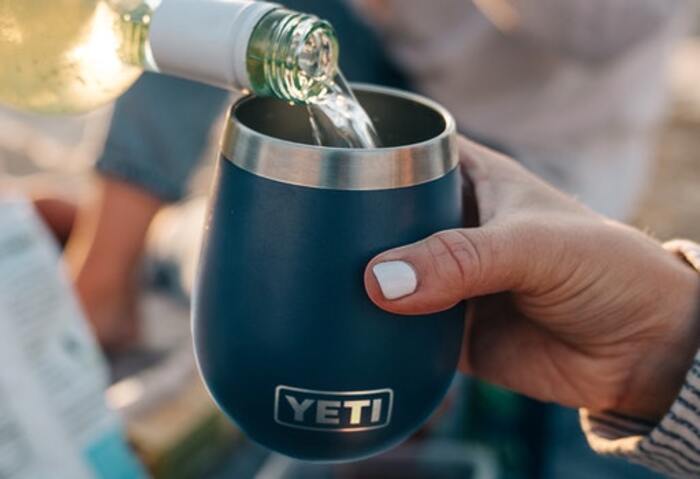 If you're giving this as a stand-alone gift or with a bottle of wine, your hostess is sure to love it, especially for sipping wine outside. The Yeti stainless steel tumbler is insulated to keep your rosé or sauvignon blanc cool for longer.
32. Special Tea Gift Box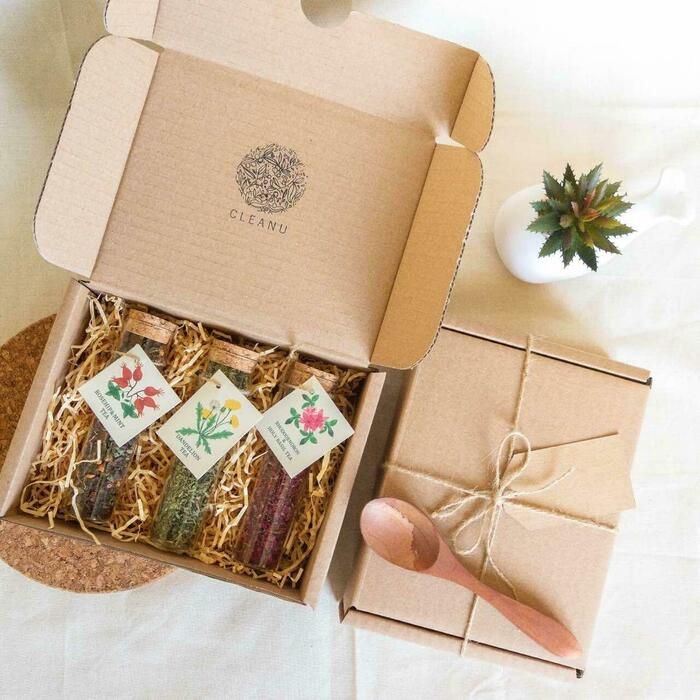 This gift box is ideal for hosts who prefer tea to coffee. As a Brooklyn-based tea shop owner, the company wants to make all kinds of high-end teas accessible and unintimidating to the general population.
33. Organic Laundry Detergent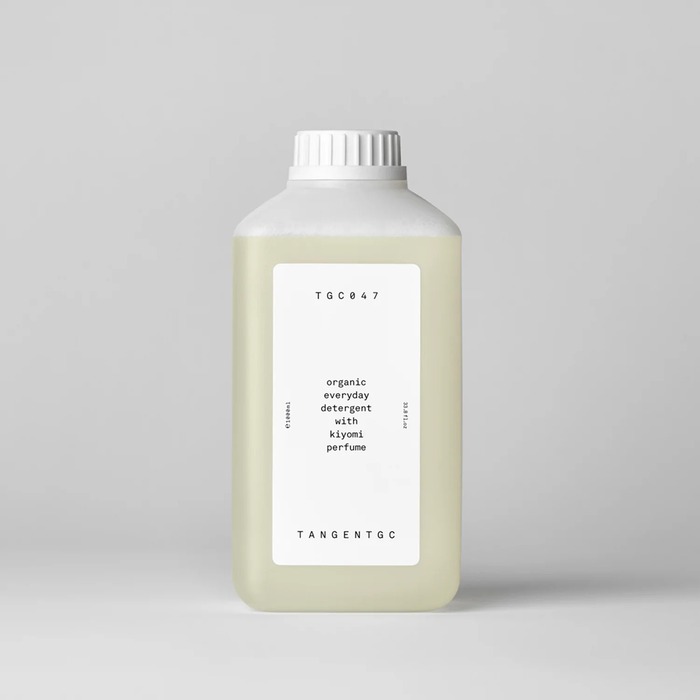 You can't go wrong with organic laundry detergent while looking for cool hostess gift ideas for engagement party. It features a subtle Japanese kiyomi citrus aroma and comes in sleek minimalist packaging, all while cleaning with natural enzymes and plant-based surfactants.
34. Sustainable Salt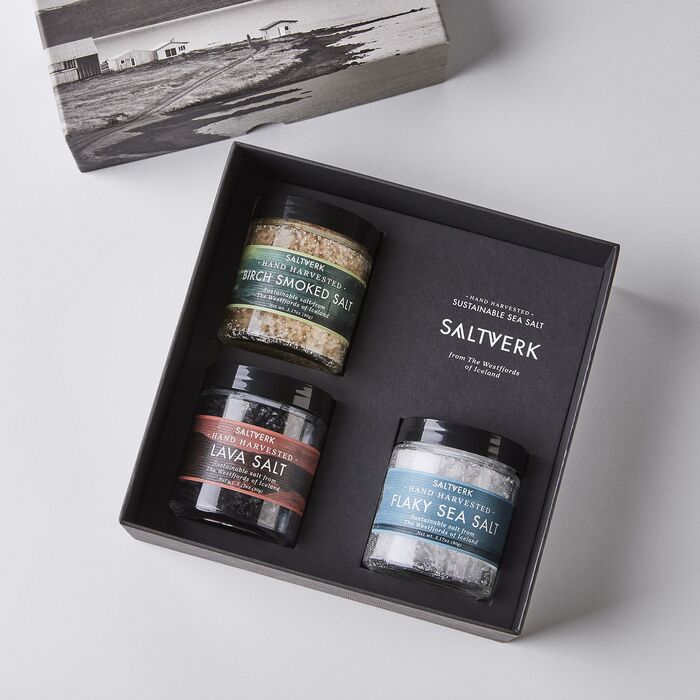 You can't cook without salt, and this sustainably-sourced spring salt is the best you can buy. With a sleek wooden pinch bowl for convenient access and storage, it has a distinct flavor. What a great gift for your best friend, who is always trying new things, or for your aunt who always has delicious homemade soup on hand.
35. Calming Bath Bombs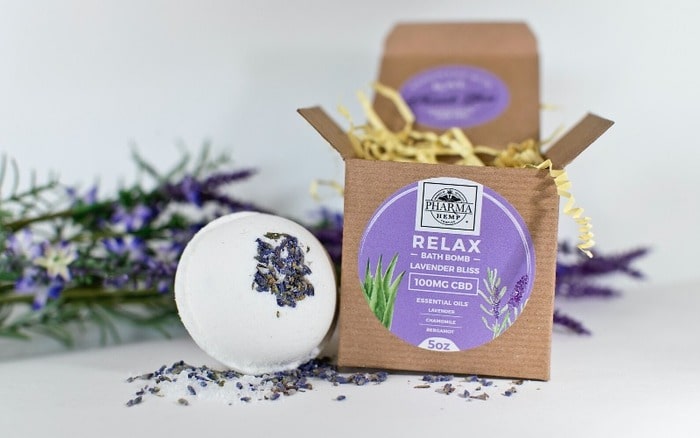 Consider giving thoughtful hostess gifts for engagement party that will help them relax after the festivities. This bath bomb is scented with lavender and chamomile essential oils and Epsom salt, which are known for their calming properties.
36. Spafinder Gift Card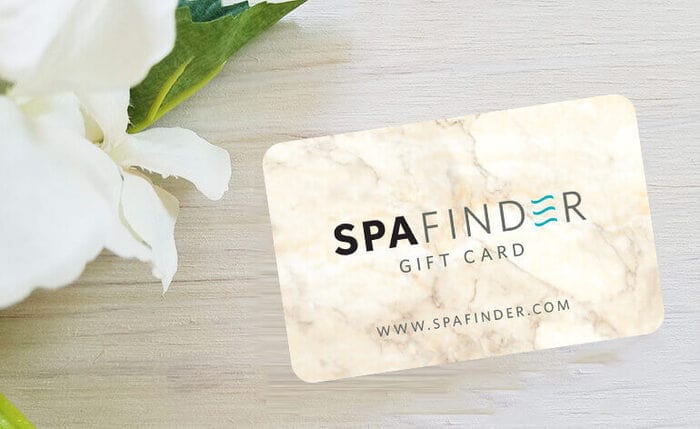 Any girl who enjoys a day at the spa would be overjoyed to receive this Spafinder gift card. With just one card, you'll have access to a plethora of spa and salon services. It never expires and can be used in thousands of locations throughout the world.
>>> Further Reading:
Oh Canvas sincerely hopes that our collection of unique engagement party hostess gifts has provided you with some ideas for your own special hostess. These presents are unique and useful, and they'll make her feel extra special. Try imagining what you'd prefer if you were the one hosting the party. In addition, remember that personalized gifts are usually a good idea.