Finding a great wedding gift for a pair of newlyweds can be a challenge, especially, wedding gifts for couples who have everything. These couples are either well-prepared for their future together or have enough money from their work or family to cover their expenses. Is there anything that a couple who has it all can appreciate in life? Is there anything you can give the couple that will make their relationship better? Don't worry, Ohcanvas've come up with 30 unique ideas that the newlyweds will cherish for a lifetime.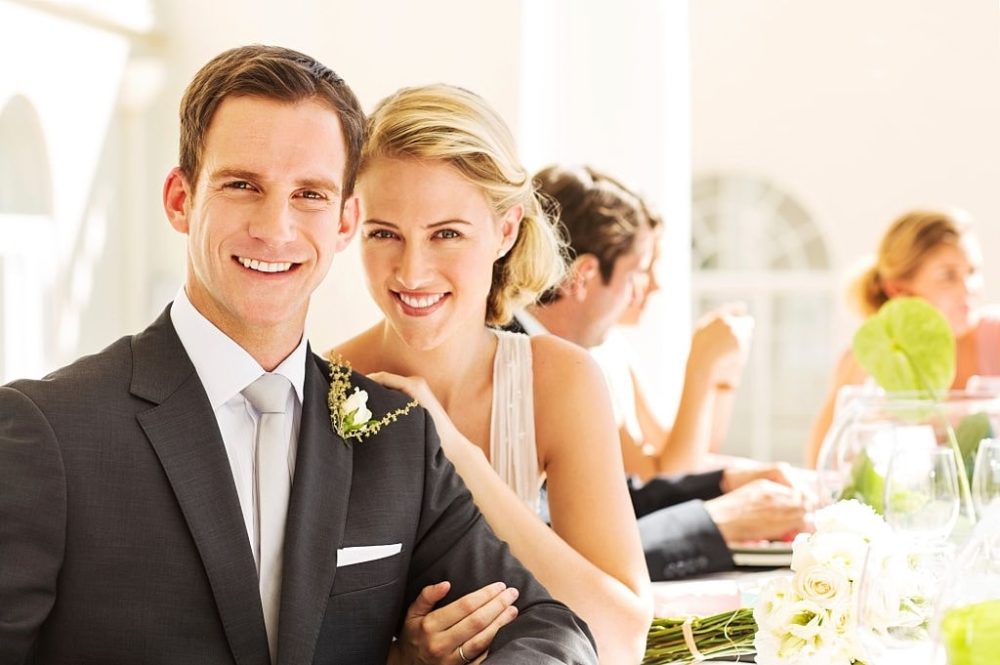 30 unique wedding gift ideas for couples who have everything
15 great gifts for newlyweds who have everything
1. Personalized Couples Robes
Consider these monogrammed satin robes as wedding gifts for couples who have everything. They are available in a wide range of colors and may be personalized with your company's logo on the chest or back. These robes would look stunning in satin. It has a sensual appearance and is comfortable against the skin, making it ideal for honeymooners.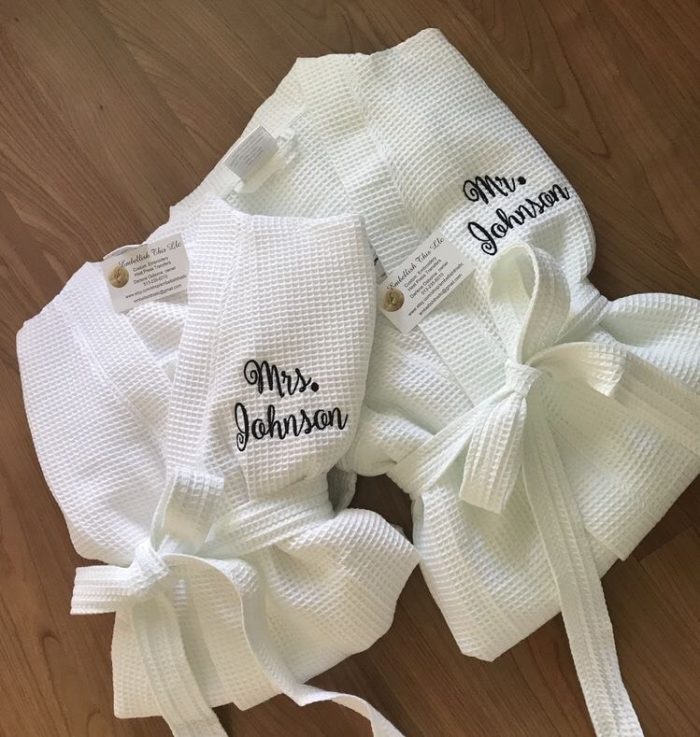 2. Personalized Canvas Wall Art
What could be more special than a work of art created especially for them? This canvas piece is unquestionably one of the best wedding gifts for couples who have everything. Oh Canvas can turn this piece into a wonderful wedding gift for the couple in your life with just one click.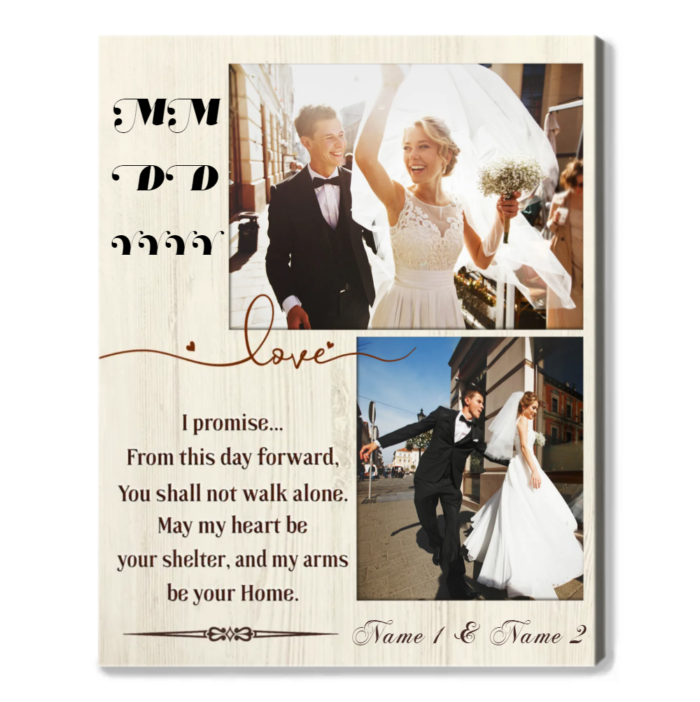 3. Wedding Date Art
These thoughtful wedding gifts for couples who have everything will transform their home into a stylish art gallery. The sculpture is framed in a sturdy wood frame with a gallery-wrapped canvas. Add a personal touch by having their names and the date of their anniversary depicted artistically. In the end, you'll have a stunning piece of art that will instantly transform any room.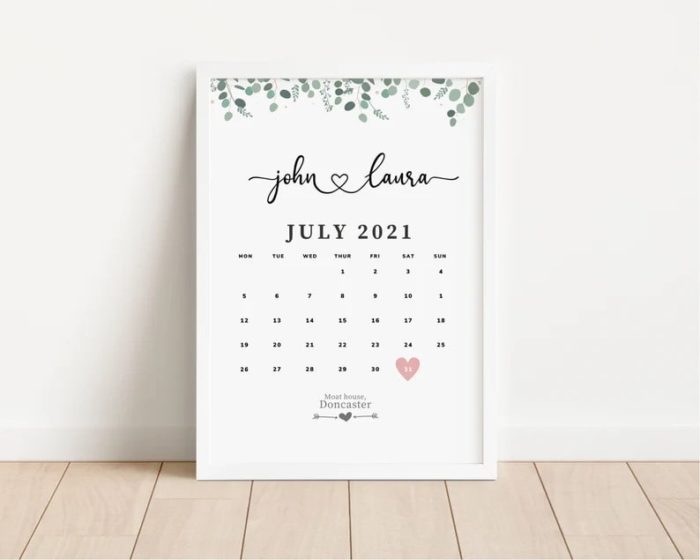 4. Enjoyable Game
Despite the fact that their significant day is over, you can still give them a thoughtful gift to mark the occasion. These bean bag toss sets are great wedding gifts for couples who have everything because it's something they can use and enjoy for years to come!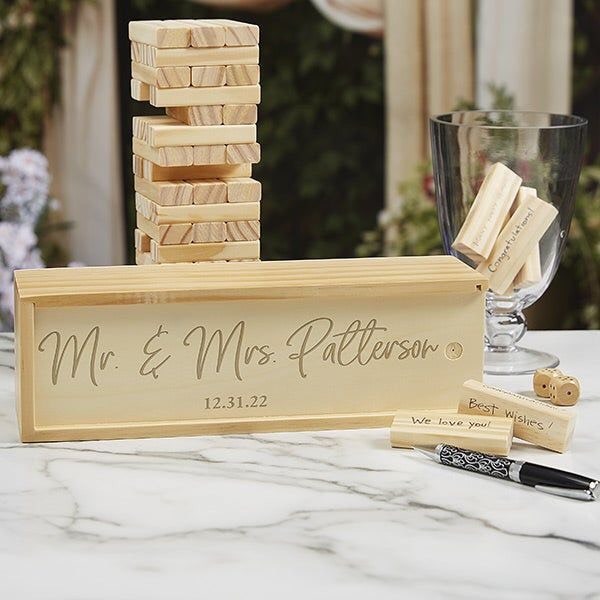 When the newlyweds are married, they'll be able to play this family-friendly game at family gatherings, outdoor barbecues, and even with their future children. It's going to become a family tradition to play this game!
5. All-in-One Tray
This elegant reclaimed wood tray may be personalized with their new last name and wedding date, making it a must-have for all of their future gatherings. These trays as wedding gifts for couples who have everything that makes them surprised.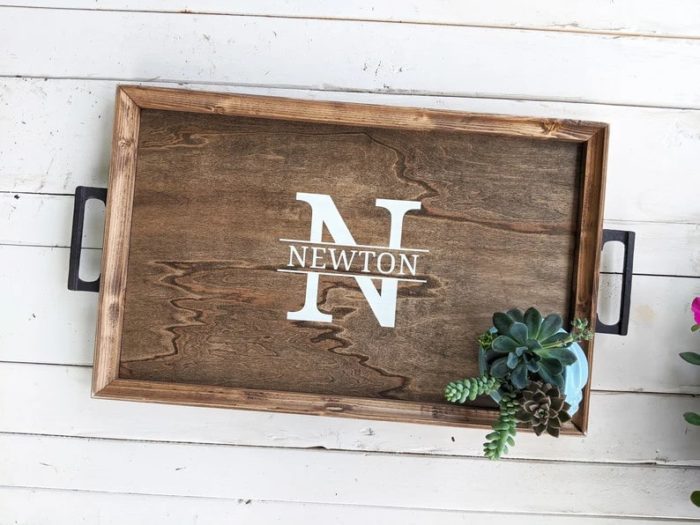 6. Shadow Box Collection
Wedding gifts for couples who have everything, like this engraved shadow box, are ideal for the beginning of marriage because they can be used for many years to come. Hang it on your wall and start filling it with memories and mementos from your wedding to show off your unique and significant collection of things.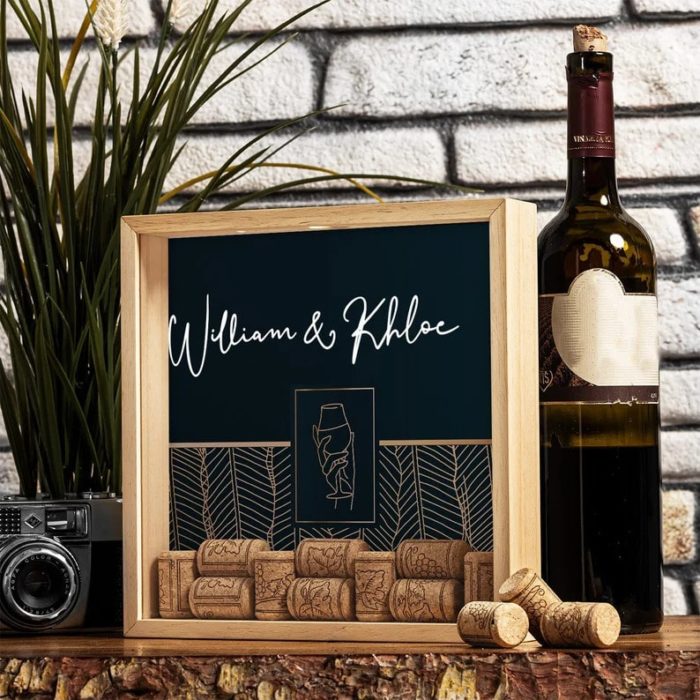 They can fill it with mementos from their wedding, hobbies they like together, or even date night mementos. It's a present that can be used in so many ways!
7. Cheeky Bath Mat
This attractive bath mat is a great way to lighten the mood when you and your spouse share a bathroom. That's why these washable mats are a perfect choice for your couple's bathroom decor as wedding gifts for couples who have everything, no matter how serious they are about interior design.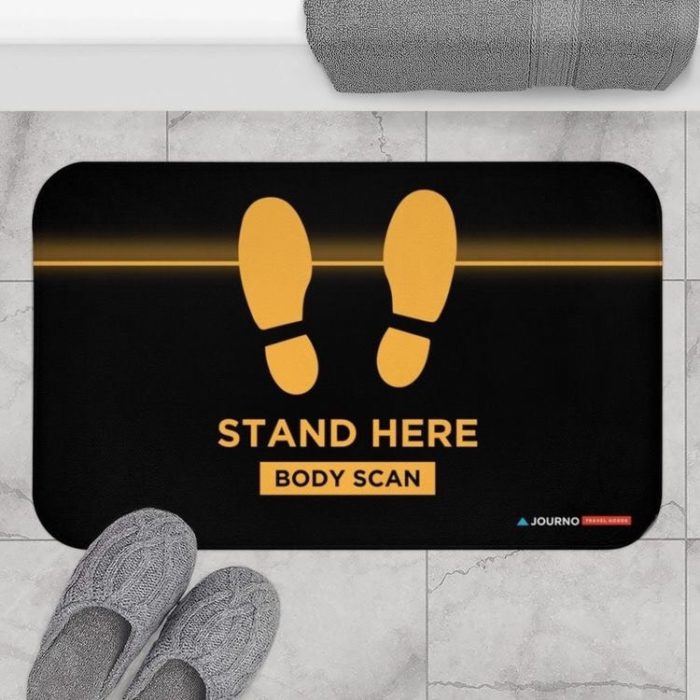 8. Personalized Couples Sweatshirts
Simple gifts can have an enormous influence on the people they are given to. Every dynamic duo may show their love for one another with these lovely sweaters. Regardless of how long they've been married or how recently they were hitched, these will always have a place in their hearts. In addition, they have a lot of practical use as well.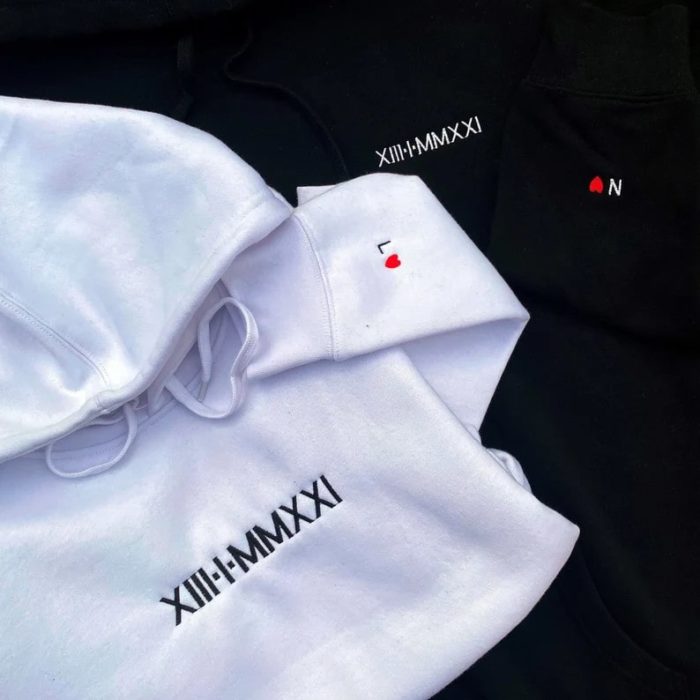 9. The Bathroom Caddy
Towels, soap dispensers, and even a digital scale were on their list. But they don't realize how much they need this strong pine bathroom caddy. Every time you take a bath, you use it to set up books, toiletries, candles, and wine glasses. It is really a suitable gift for the young couple.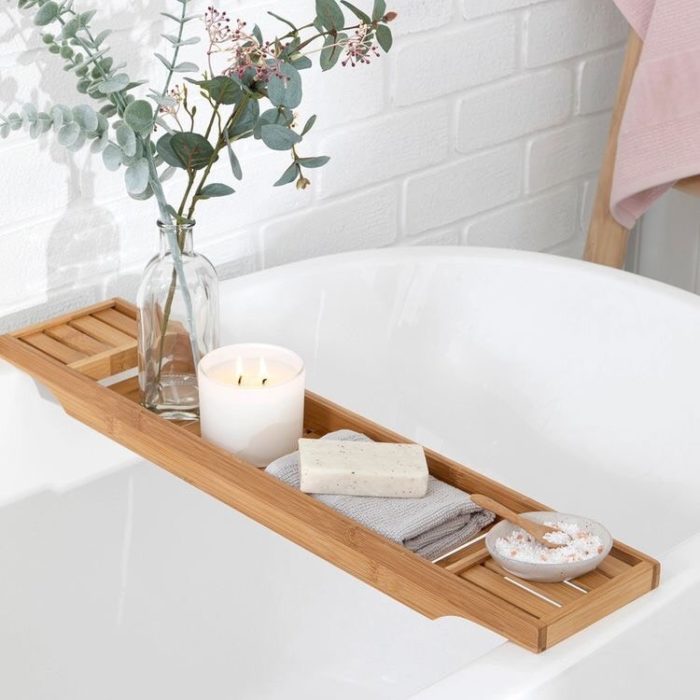 10. Spa Kit
For a romantic night in, how about a movie night at home? The newlyweds will adore this gift set, which includes everything they need to make their next lazy Sunday even better. The crowd-pleasing smell of lavender-vanilla will let them unplug and relax.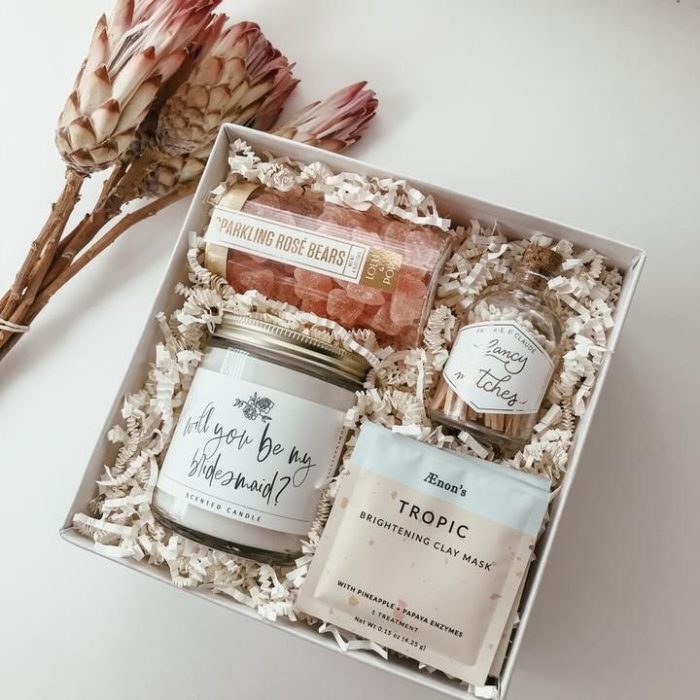 11. Custome Book Art
Book arts are truly unique wedding gifts for couples who have everything. They definitely don't have this, you can bet on that! The possibilities are endless, whether it's a particular date, their initials, or any other word. A centerpiece in their home and their hearts, no matter what you choose, is guaranteed to be a hit.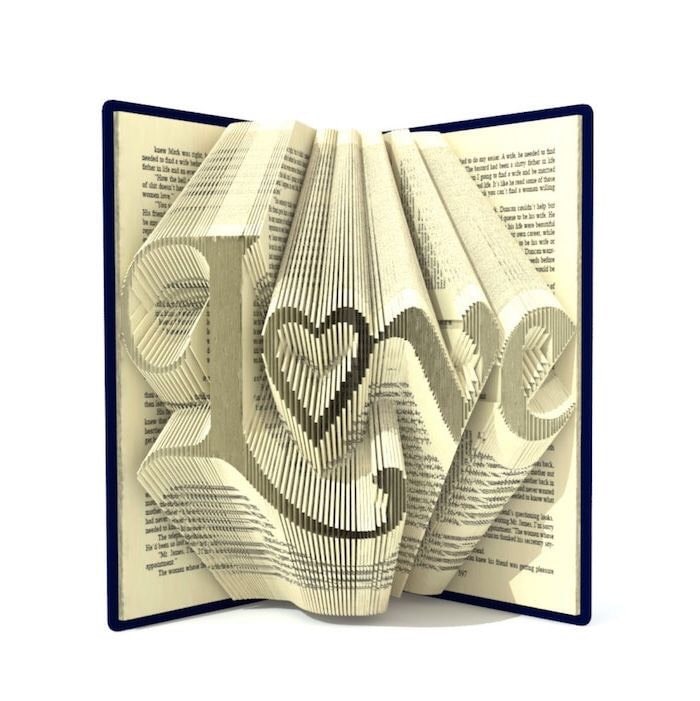 12. Rattan C

amping Chair

Order a set of them for your favorite couple so they may enjoy the great outdoors in comfort and elegance. The ingenious folding form allows them to be both stylish and portable. If you're a city person who has to use public transportation with a lot of gear when you go to the beach or the park, these are the best option as wedding gifts for couples who have everything for you.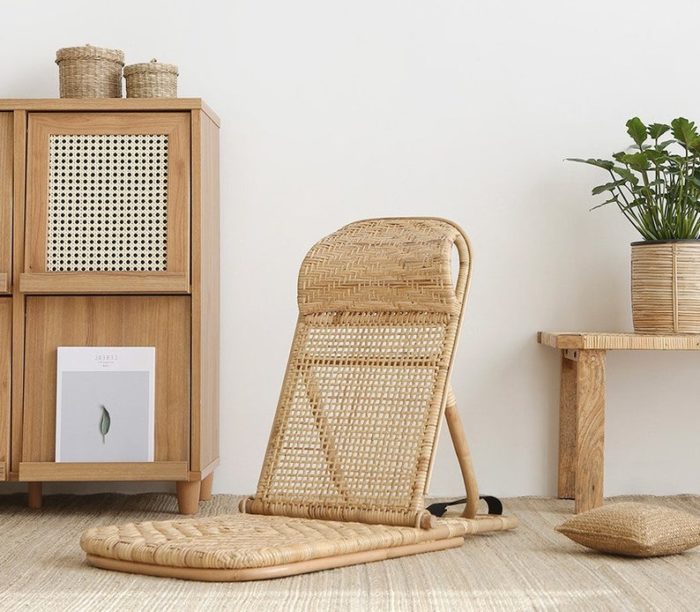 13. Keepsake Hands Casting Kit
Wedding anniversaries are a time to reaffirm your commitment to one another by celebrating the occasion with your loved one. For those looking for something new and interesting but yet important as wedding gifs for couples who have everything, this is the answer!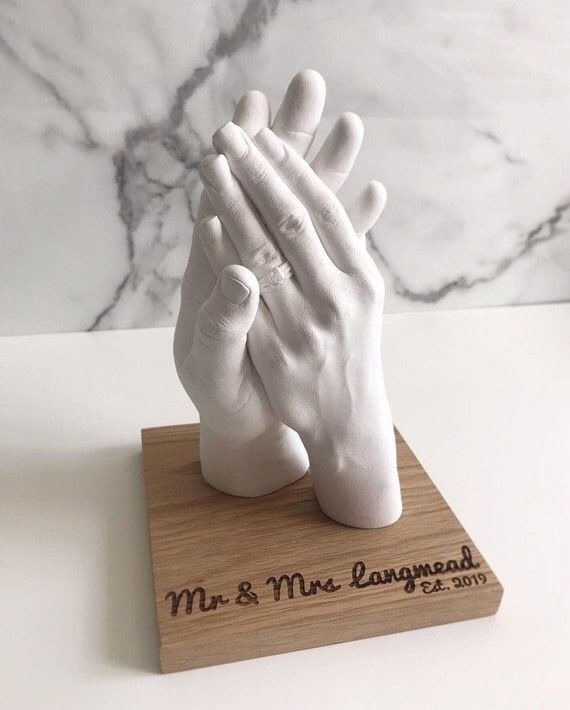 Your couple will both appreciate the thoughtfulness and pleasure of this gift. The most crucial element is that they may utilize the product as a piece of decor in their home. We assumed that no one could look away from their hand casting.                             
14. Champagne Set Box
A full-size bottle of bubbly, along with two flutes and three boxes of gummy Champagne, is the perfect gift for a romantic occasion when you can't attend. The champagne sets are the best idea as wedding gifts for couples who have everything.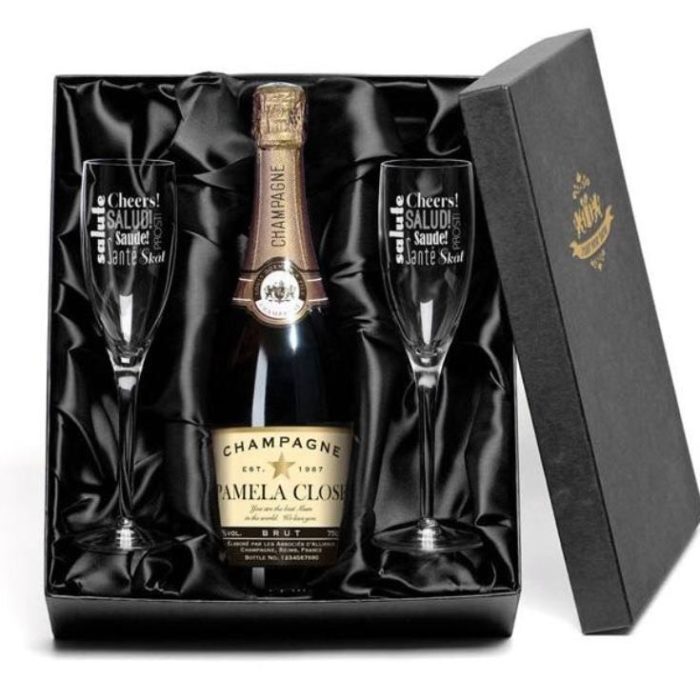 15. Scratchable Travel Map
This scratchable trip map is the best way for couples with a wanderlust to keep track of where they've visited. For every vacation, kids get to peel back the foil layer to reveal a stunning map. Pushpins will let them keep track of where they've been. If they spend all of their time on the road, they'll have a stunning wall hanging in a matter of years or months.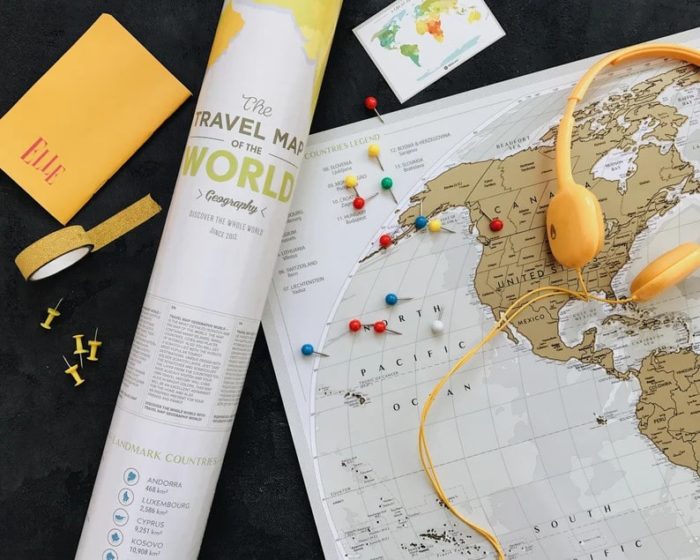 15 best wedding gifts for older couples who have everything
16. Personalized Wood Watch Box
As wedding gifts for couples who have everything, matching couples watches are a terrific option. You can rest assured that there is no such thing as too many watches, especially if they happen to be watch collectors. This elegant watch case will keep their timepieces neatly organized, and they'll be happy to know just where to search for all of their daily necessities.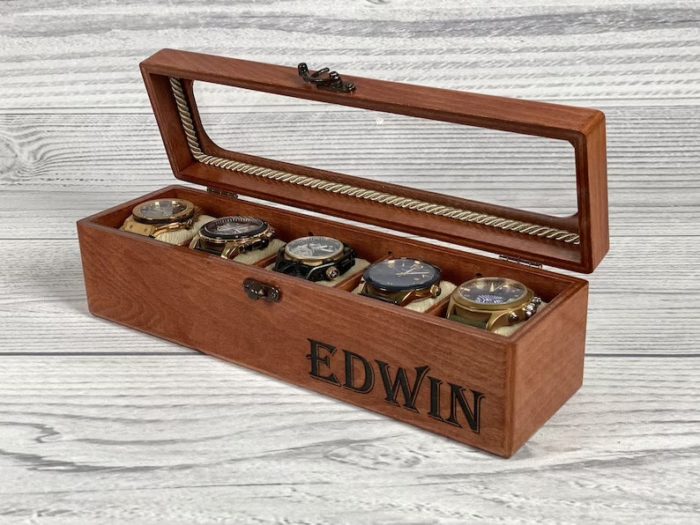 17. Subscription Boxes
To give the wedding gift to an older couple that will keep on giving but you're not sure what to purchase, a subscription box is an answer! Some of the finest date night presents for newlyweds are themed subscription boxes like this one or particular ones like wine. As a thank-you gift, the couple receives a surprise box of goodies each month that they can use to plan their next date night.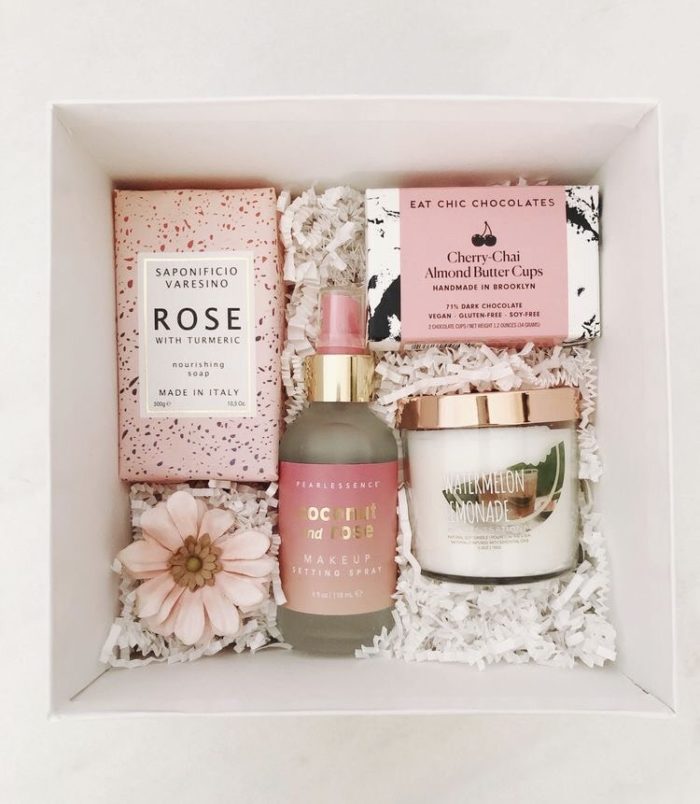 18. Picnic Basket Set
A picnic basket for two is a classic yet always appreciated present. The newlyweds can enjoy romantic walks and treks, as well as picnics in the beautiful outdoors, with their new spouses.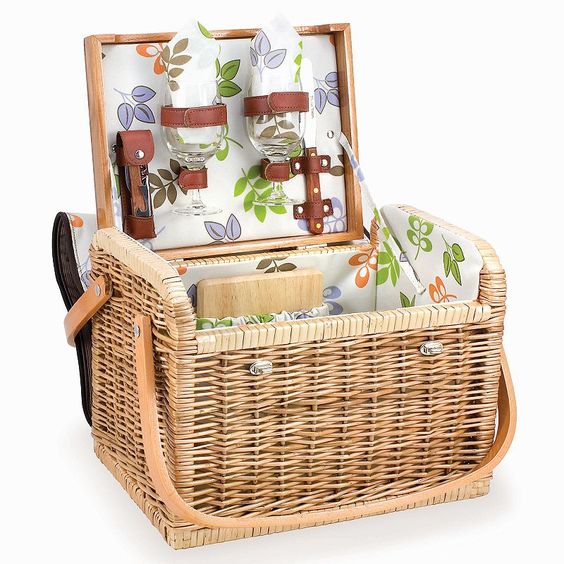 This picnic basket is ideal for wedding gifts for couples who have everything, but still want to go on romantic outings together in nature. Taking the picnic basket along with them on a day excursion to a nearby park or lake is a great idea, as is a road trip to the mountains or the beach.
19. Hanging Plant Pots
Fresh plants are a lovely way to symbolize a new life together, as well as a great balance to any interior design theme. Your couple of honor will be able to cultivate a houseplant with the help of these handcrafted planters. Choose them as special wedding gifts for the couples who have everything.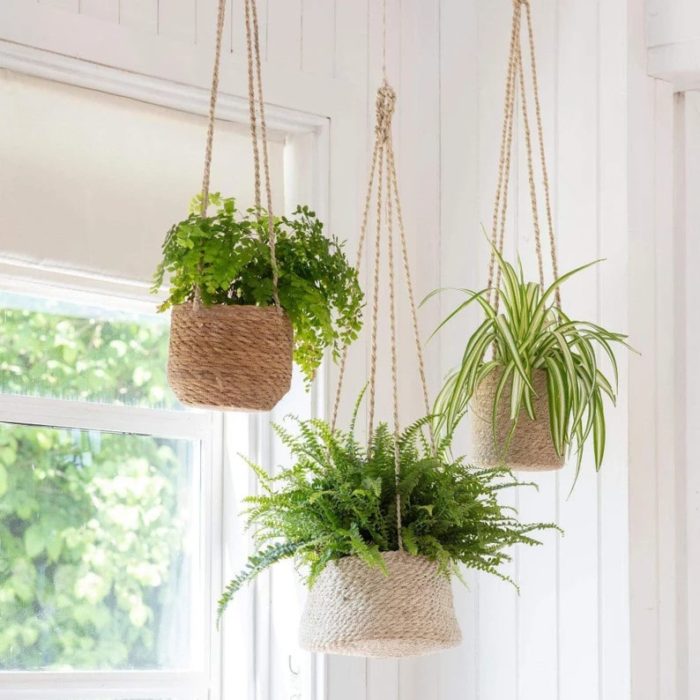 20. Woven Hammock 
Consider the outside if you think they have everything they need for their house already. From their suburban backyard to their big-city balcony, this eye-catching and eco-conscious woven hammock will urge them to calm down and just hang out together. What a unique and thoughtful gift for a couple to exchange on their wedding day.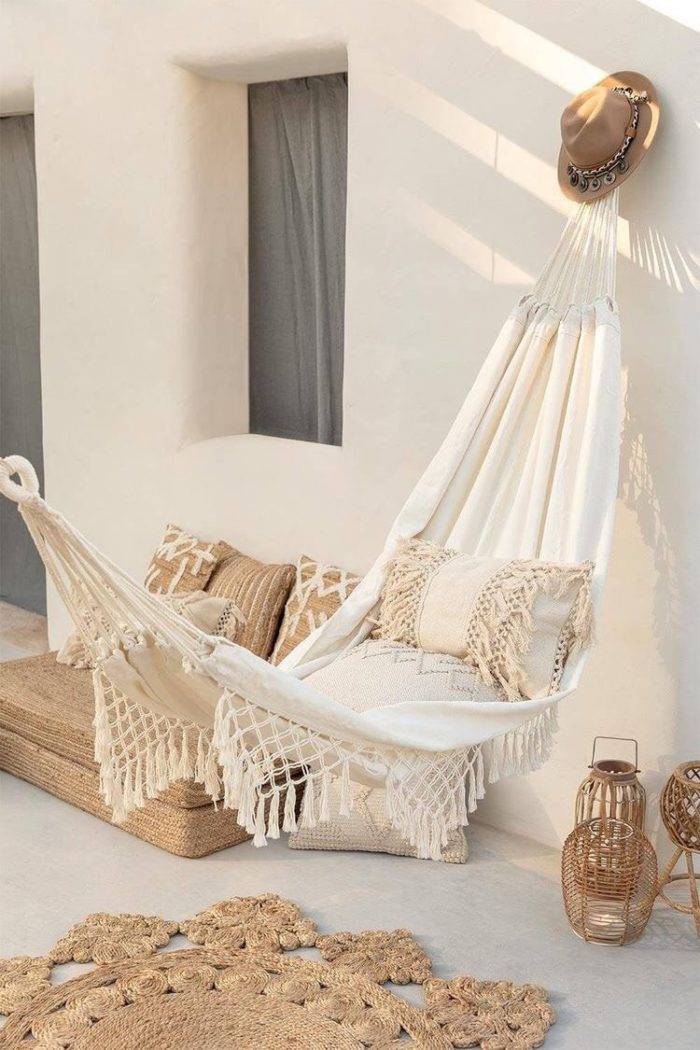 21. A Comfortable Cuddle
Is there anything better than curling up with a warm blanket and binge-watching on a rainy day? As far as we're concerned, these are the ideal wedding gifts for couples who have everything! It's gender-neutral thanks to the trendy colors and fun rainbow design.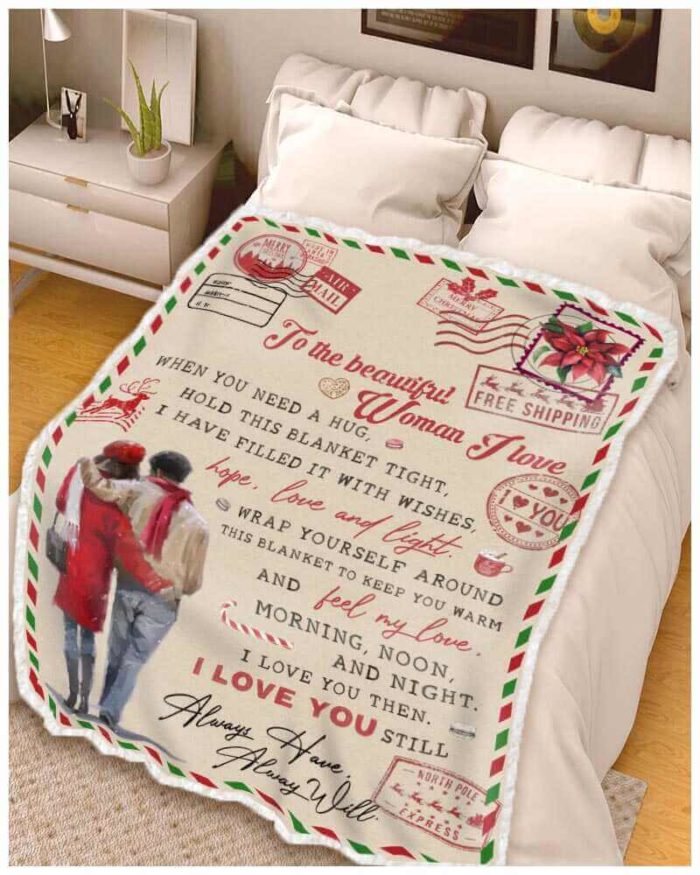 22. Custom Pet Canvas
Couples that are married have one thing in common: they can't imagine life without their pet. You can rely on the advice of someone who has tried and tested it! This one-of-a-kind work of art, created with a photograph of a pet owned by a close friend, will be treasured for years to come. It's possible that these photos will be displayed alongside those from the wedding!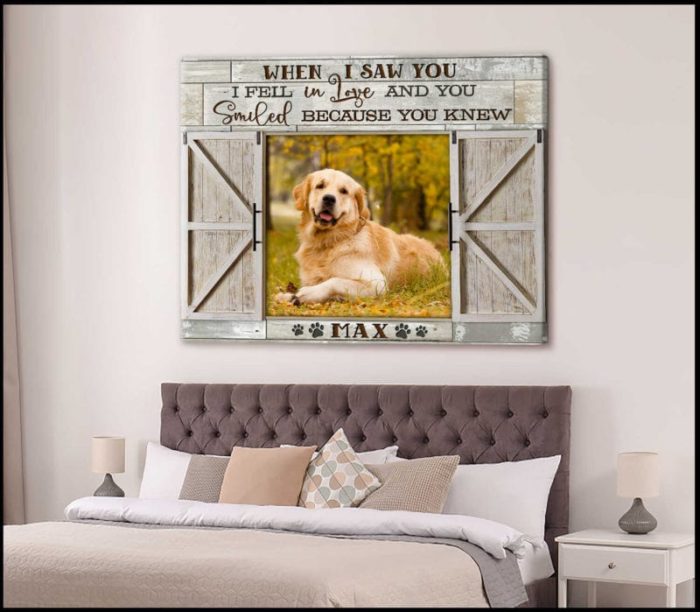 23. Alcoholic Cocktails Kit
Moscow mule cups and a rose gold cocktail shaker should be on their list. Your job is to help them discover a completely new method of mixing drinks! As wedding gifts for couples who have everything, interactive kits are a terrific way to spend time together and make unique cocktails at home.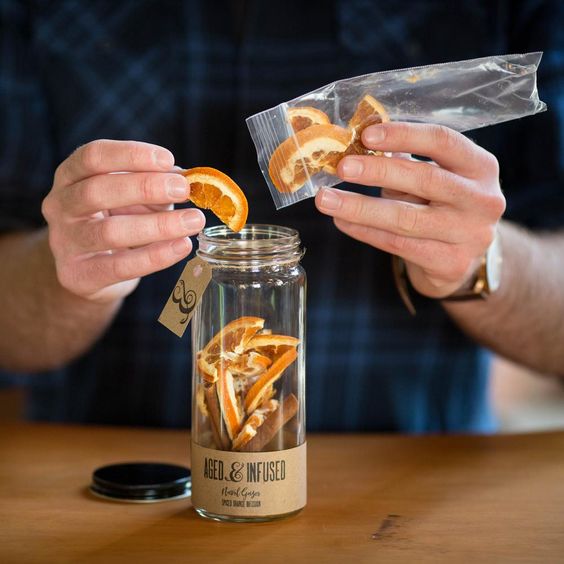 24. Personalized Address Sign
It's easy to add a dash of elegance to any area of the property that's typically neglected with this simple, modern-farmhouse number plaque. This is a lovely way to celebrate the couple's first house together, especially if they plan to move in together or buy a new home together after marriage.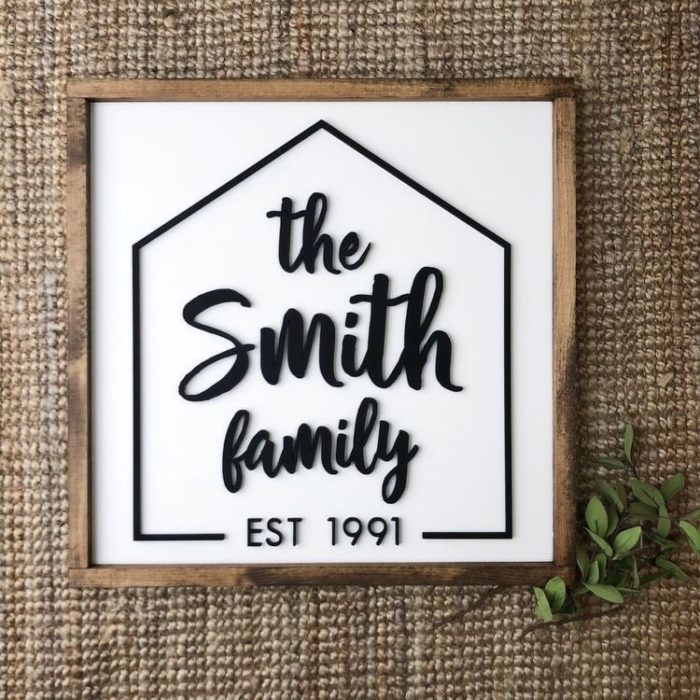 25. Personalized Couple Passport
Make your newlyweds' travel dreams come true by gifting them two of these stylish, sustainably sourced passport wallets. Give them a head start on their next big journey by including an Airbnb gift card in one of your packages. Couple passports are the most practical wedding gifts for couples who have everything.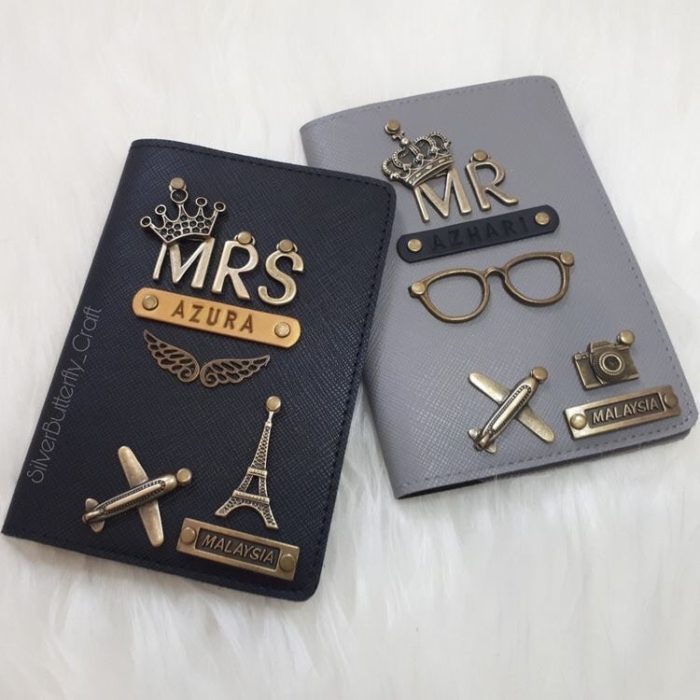 26 . Personalized Double Deckchair
For married couples, the perfect gift assures that they spend as much time together as they possibly can. Moreover, this double chair is a surefire method of accomplishing this goal. Everyone enjoys a little downtime now and then. With a chair like this, their days at the beach or on languid afternoons in the summer will be complete. It's beautiful, too, and will do wonders for the room's aesthetic appeal.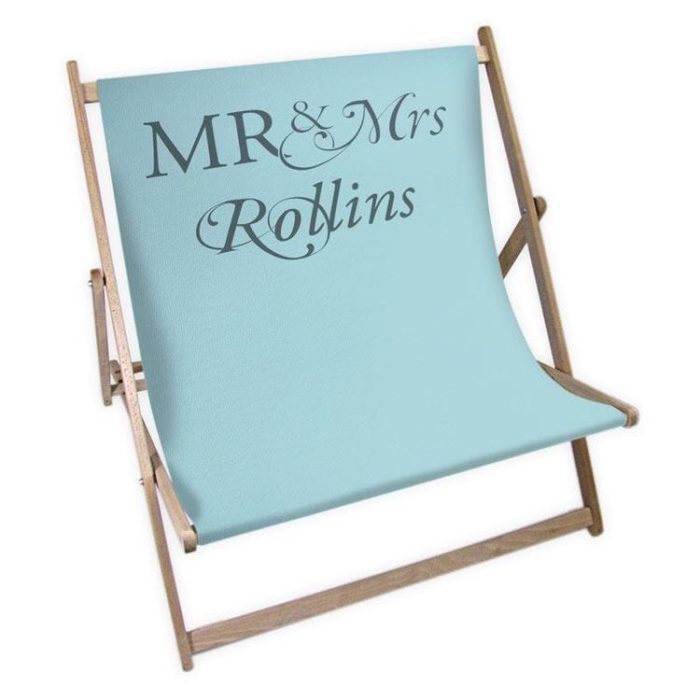 27. Custom Wine Label
If you're looking for thoughtful wedding gifts for couples who have everything, this tastefully personalized wine box will do the trick. Offer to save them a bottle of their favorite red wine for their first anniversary! Because memories are more valuable than material possessions.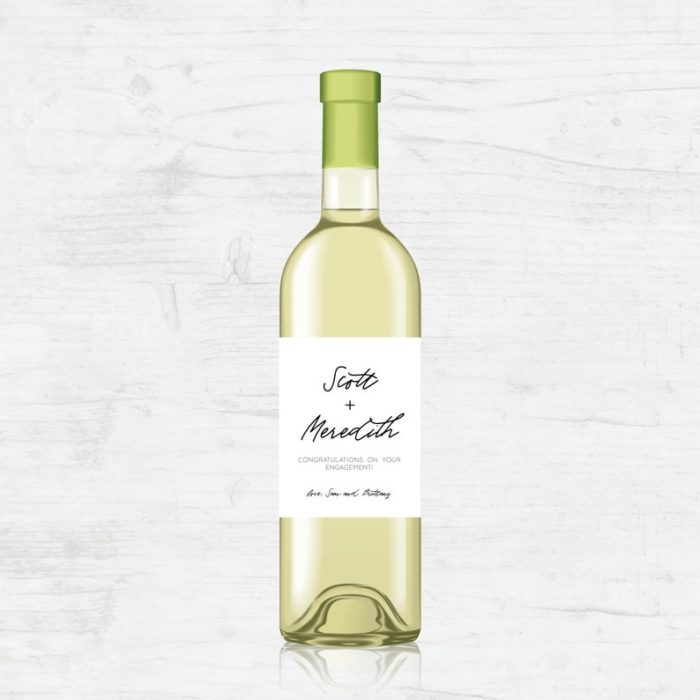 It's a great gift idea for couples who share a passion for the same hobby or cuisine, so get them a cookbook or instruction manual with beautiful graphics. Having something tangible to give as a present, even if the real gift is the experience promised by the glossy pages, demonstrates that you've paid attention.
29. Personalized Street Sign Wall Art
These creative photo prints would make wonderful wedding gifts for couples who have everything. It's not just a beautiful piece of art, but it also has a lot of personal significance for the two of them. The print's junction theme pays homage to the first time you and the subject of the print crossed paths. Incorporating their names as well as a meaningful date is an elegant way for them to commemorate the beginning of their life together.
30. Wedding Day Countdown Calendar 
When it comes to wedding anniversaries, most couples tend to forget about them. Most often, this is due to the fact that they are overworked or that they have a recurring deadline to meet. Now, there's no excuse for forgetting about that significant anniversary or skipping the opportunity to commemorate it. Why? As a result, you'll be able to surprise your spouse with this wedding countdown calendar block.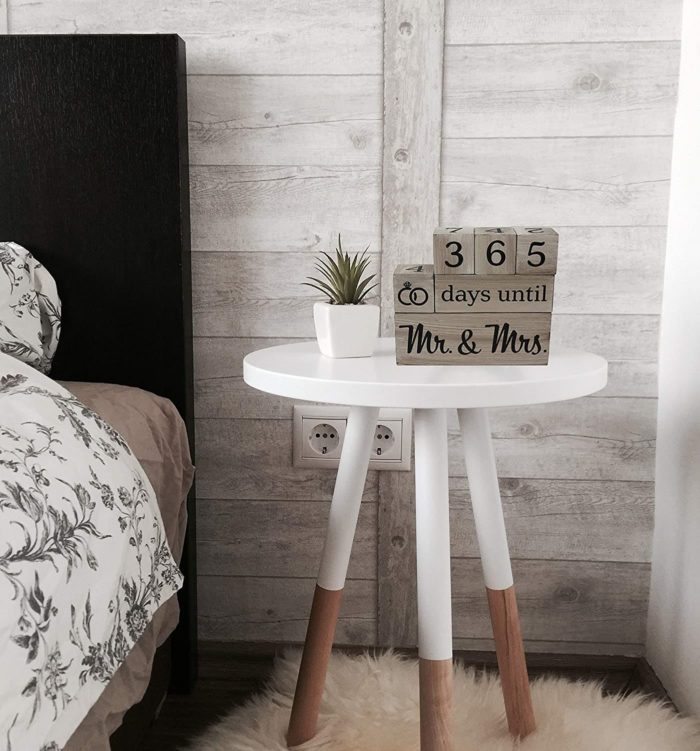 Hope these unique wedding gifts for couples who have everything will leave a lasting impression on the recipients. The most essential thing is to give them something they'll cherish for a long time. These presents for married couples will give them a reason to rejoice in their union, and they may then spread the joy to their friends and family.
>> Maybe you're interested: