Wedding anniversary poems always take us throwback to the poetic and romantic time when love was expressed via the power of words. Do you long for the days when love meant more thanks to the thoughtful and sweet cards and letters? The modern trend of lavish anniversaries seems to have led many couples to overlook the true meaning of the occasion: their love for one another.
Wedding anniversary with a special someone is a wonderful opportunity to reflect on the years and remember the many joyful moments you've shared. But it's not always easy to find the right words to express how we feel. So, here are some lovely poems on wedding anniversaries from Oh Canvas's collection that maybe help you.
Best Anniversary Poems In 2023
Short Anniversary Poems For Husband
You may use these poems in your anniversary card since they're short and sweet. Anniversary poems for husband are a touching way to celebrate the love and dedication shared in a marriage, whether they take the form of a passionate love poetry or a reflective look back over the years. Whether included in other anniversary gifts for him or given on their own, they are sure to warm the heart of a cherished husband and bring a special touch to the anniversary celebration.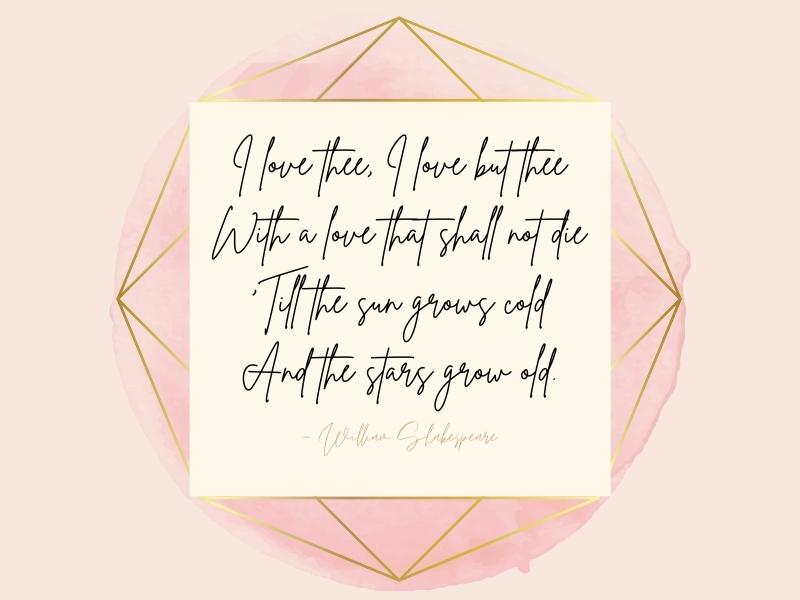 The 1st poem: Bayard Taylor's Bedouin Song
I love thee, I love but thee
With a love that shall not die
'Till the sun grows cold
And the stars grow old.
– William Shakespeare
The 2nd poem: Hamlet
Doubt thou the stars are fire;
Doubt that the sun doth move;
Doubt truth to be a liar;
But never doubt I love.
– William Shakespeare
The 3rd poem
May you always be each other's best friend,
May your mutual love continue to be so,
May your successful marriage continues to thrive,
May love flourish, prosper, bloom, and grow.
– Jon Bratton
The 4th poem
Always take time to walk and talk while,
Always know deep down you're each other's best friend,
And enjoy the kind of love that grows and knows no end.
Wishing you an 'always' kind of love!
– Anonymous
The 5th poem
We send anniversary wishes to you,
For years of joy and pleasure.
May each year keep getting better,
With memories to treasure.
– Joanna Fuchs
The 6th poem
Wives are for sharing with,
Dreaming dreams and caring with
spending time with,
chatting to,
Making plans with,
Hoping they come true…
Holding hands with, hugging, kissing
Laughing with and reminiscing…..
Working with to see things through,
and loving
Just like I love you.
– Anonymous
The 7th poem
I love you not only for what you are
but for what I am when I am with you.
I love you not only for what you have made of yourself
but for what you are making of me.
I love you for the part of me that you bring out.
– Roy Croft
The 8th poem
Love you
in ways, you've never been loved,
for reasons you've never been told,
for longer than you think you deserved,
And with more than you will ever know existed
Inside me.
– Tyler Knott Gregson
The 9th poem
The sea hath its pearls
The heaven hath its stars
But my heart, my heart
Has its love.
– Henry Wadsworth Longfellow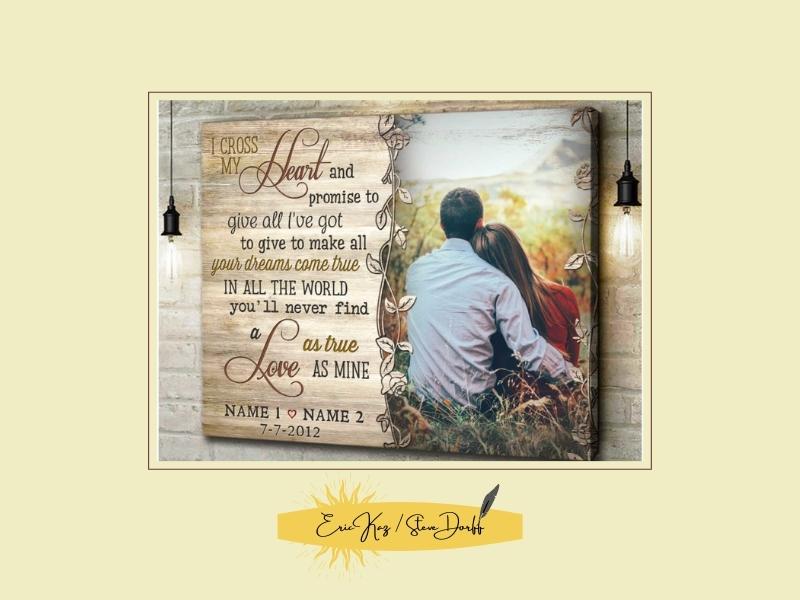 The 10th poem: Loving Pair
It takes two special people,
To make a loving pair.
There's a joy just being around you,
A feeling we love to share.
We send anniversary wishes to you,
For years of joy and pleasure.
May each year keep getting better,
With memories to treasure.
– Joanna and Karl Fuchs
The 11th poem: Happiness
Today is a celebration
of something very rare.
You've been married 50 years
And your happiness we share.
So here's to a special couple.
May your happiness lives on.
And may you kiss each other
Every dusk and every dawn.
– Sharon Hendricks
The 12th poem
I love you
I have loved you,
And I will love you.
Only time will tell how my love manifests itself,
But I can tell you it will never end, and no amount of time can ever change that.
– Alicia N. Green
The 13th poem
No other love story
could compare
to the love story
that you and I are so lucky to share.
(Years) ago today
we finally said, "I do"
And that's when all of
our wildest dreams came true.
Happy Anniversary!
I love you!
– Anonymous
>>> Check out the gift ideas for the yearly anniversary by reading this blog!
Happy Anniversary Poems For Parents
The anniversary of our parent's marriage is a significant event in our lives since it means the beginning of a new chapter in their life together. If you want to show your parents how much you care about them on their wedding anniversary, write them a poem and dedicate it to them with thoughtful anniversary gifts. Your sincere feelings for the lovely couple and how they complement one another could be expressed this way. They may keep these happy anniversary poems as a keepsake for many years to come.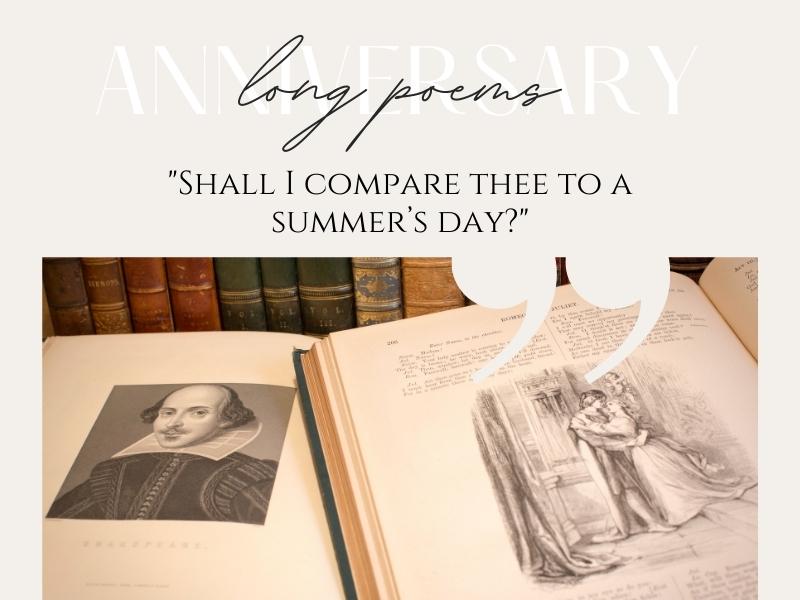 The 14th poem: Love Sonnet 18
Shall I compare thee to a summer's day?
Thou art more lovely and more temperate:
Rough winds do shake the darling buds of May,
And summer's lease hath all too short a date:
Sometimes too hot the eye of heaven shines,
And often is his gold complexion dimm'd;
And every fair from fair sometimes declines,
By chance or nature's changing course untrimm'd;
But thy eternal summer shall not fade
Nor lose possession of that fair thou owest;
Nor shall Death brag thou wander'st in his shade,
When in eternal lines to time thou growest:
So long as men can breathe or eyes can see,
So long lives this and this gives life to thee.
– William Shakespeare
The 15th poem
Today is our anniversary, and it seems just like yesterday
When I asked for your hand in marriage and you simply said "okay"
I still remember the day we were married
Looking deep into each other's eyes and souls.
The promises we made to one another
Even if we became broken down or stayed whole.
I remember the promised words we said – on sickness or in health.
I remember the words for better or for worse, joy or sorrow, even poverty or wealth.
Though life has hills and valleys and some great challenges this is true.
Each valley has made us stronger as our God has always seen us through.
I thank the Lord for sending you as my partner, lover, spouse, and friend.
Our relationship has matured and grown although the roads did curve and bend.
Long ago we made a commitment to God and to each other – until death does us part.
These words are still ringing very true and are buried deep within my heart.
When I think about our life together and how we've been so blessed.
I always thank the Lord for you, as I consider you the very best.
My heavenly father knew the perfect fit when He chose you for me
I will always praise God for – my very best friend and lover – throughout eternity.
– Lisa S. Satcher
The 16th poem: If I Could Go Back In Time
If I could go back in time today,
Way before we met,
I'd search and find you right away
To form our loving duet.
Far, far back, I'd go for you,
To marry you much sooner;
We'd tie the knot, and you would be
My amorous honeymooner.
I love our anniversary now;
I'm happier every year;
I just wish there'd been more time
For me to love you, Dear.
– Joanna Fuchs
The 17th poem: Happy Anniversary
Every day I find myself,
Loving you more and more,
As I wish you another
Happy Anniversary.
Blest, in my mind and soul,
With beautiful images of you,
Embedded in my most valued memories,
Of treasured gems.
Your smile will eternally inspire me,
To write the loveliest of sonnets,
Describing you will be
Like describing the first day of Spring,
Or the Universe on a clear Summer night.
There are no words I could ever express,
Of my feelings at this moment,
As they circulate through my loving soul,
Of holding you Ever so near.
Our time will come when finally,
We'll be in each other's arms
Staring at our future
Within our sensuous hearts.
I will love you forever,
My angel,
Until that day my darling,
I will hold you in my heart.
– William Bonilla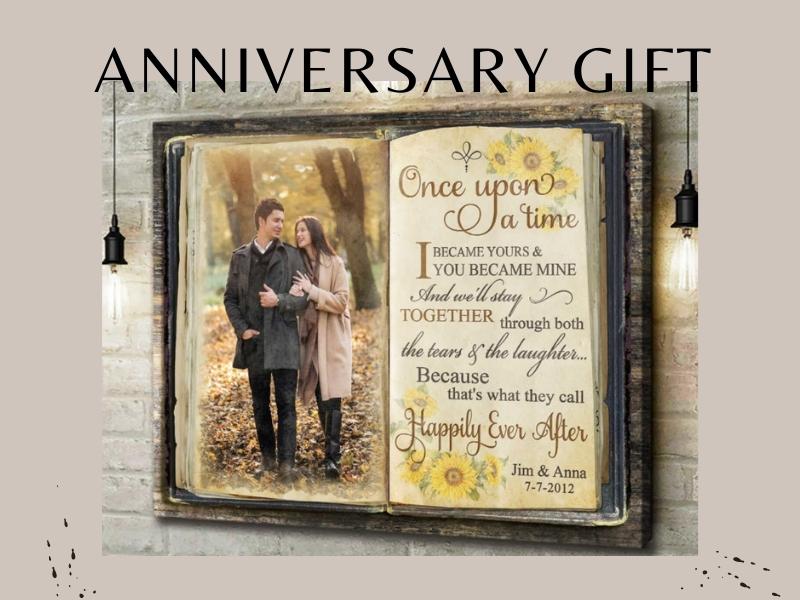 The 18th poem: Every Year
Every year that I'm with you
Has been better than before;
It's hard for me to even think
How I could love you more.
Every year you've graced my life
Has been full of happiness;
I love your caring face, your voice,
Your tender, sweet caress.
Every year when this day comes,
I'm filled with love and pleasure;
Happy Anniversary, Love,
My joy, my delight, my treasure.
– Joanna Fuchs
The 19th poem: A cup of tears, a pool of smiles
Our love is an adventure, such a crazy ride.
Each day is not quite the same, always something new,
I never knew love, until I found you.
So many emotions, all mixed into one,
It's quite the journey, but oh so fun.
We're a little bit playful, a small bit sad,
Sometimes we're naughty, but mostly we're glad.
It's all so strange, everything is surreal,
The experiences are amazing, there's so much to feel.
Fear grips my heart when I think about losing you,
Yet I still give in to my heart, there's nothing else I can do.
This must be what love is, so strange and so new,
But I wouldn't trade it for anything, I want nothing but you.
– Anonymous
The 20th poem: Dreams of Forever
A mirror of reflections
through the veil of time
I look over my shoulder
as the years have passed us by ~
A lifetime full of memories
together we have made
And I know I couldn't want for more
then I did our wedding day.
Our yesterdays are history
but we have yet to share
So many more tomorrows,
and nothing could compare ~
To the joy you've given me
the way you make me smile
You don't even have to say a word
you just make life more worthwhile.
Always and forever
by one another's side
Some days it seems unbearable
and others it's alright ~
Nothing can be perfect
but at least we always know
That through the veil of heartache
the stronger our love grows.
The hand divine upon us
to cherish and defend
Through the years that shapes us
with love that never ends ~
Mirrored by reflections
this life we journey through,
Today, tomorrow, always
as long as I'm with you.
– Christina
The 21st poem
Thirty years ago, hand in hand
you stood side by side
A long white dress, a tailored suit
as a groom and a bride.
Exchanging rings and promises
this partnership for life
For better or worse, living in love
together husband and wife.
As you journeyed the road together
God, in His grace above
Extended the love you both shared –
two little gifts of love.
And even though the darkest days
through smiles and through tears
Your faith, hope, and love endured
during these happy years.
You had captured the fulfillment of love
you never let it go
But displayed its wonder and its beauty
in watching your children grow.
Throughout the years you made memories
of all, you've shared together
Engraved through time in your hearts
remaining there forever.
– Christina
>>> Attach these poems to the anniversary gifts for parents to make them pleased the most! 
Funny Anniversary Poems For Wife
Anniversary poems composed for a woman are sweet, kind, and endearing. You and your wife have created a life full with shared memories. You can express yourself through many different styles of poetry. Another way to add a personal touch is to write your own poetry. Use these funny anniversary poems for wife to express your gratitude for the love of the way she took to choose you.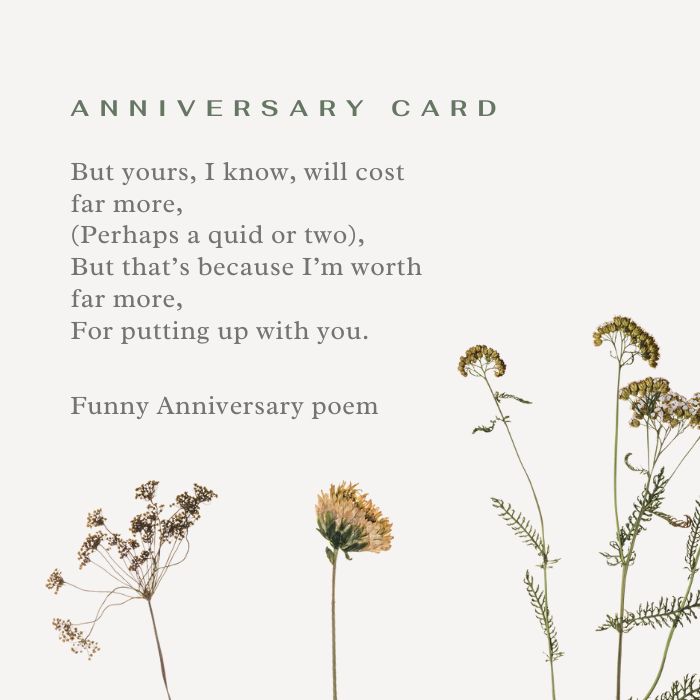 The 22nd poem. Diluted to Polluted
Christmas Day will never be the same
Whilst companies who will only think gain
It's charms now diluted
Commercially polluted
Frankly, the fat cats are solely to blame
– James Fraser
The 23rd poem: Silly, Silly, Wine, and Willy
Dresses were bought,
Prices were silly,
This is not how I was taught!
But, oh, how wonderful it will be!
I thought and thought,
with endless glee
Will he open the wine we just bought?
Or go down on one knee?
Perhaps he forgot
No, no, silly me!
He must be out,
buying me a daisy
Yes, he is always distraught,
striving to be right for me,
little did I know, he forgot
our anniversary!
– Amanda
The 24th poem: Oo La Ween!
Welcome to my naughty Halloween
Meet my dark and beautiful dream
On this night she's a witch
But by day not a stitch
So she's a stripper, but she's still my Queen
– James Fraser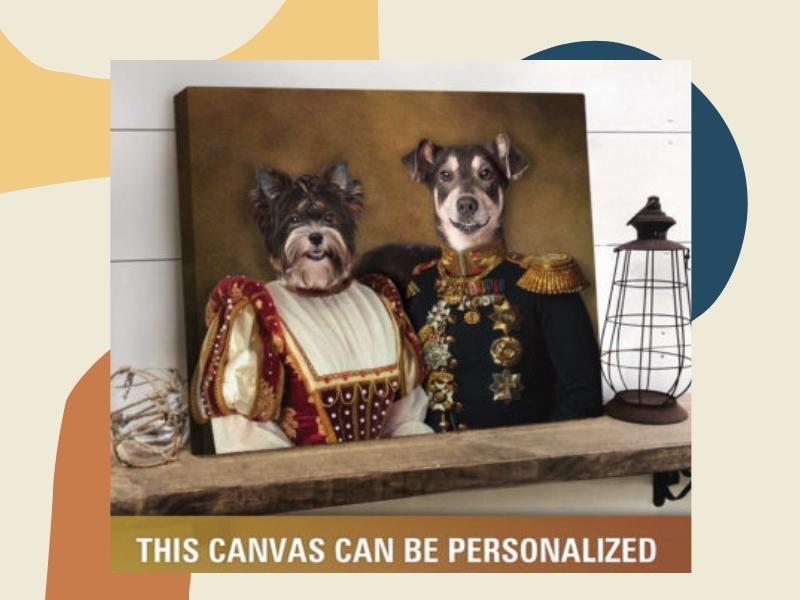 The 25th poem: A Gift
We have a gift that's sweet
And rare.
It's just that we're a perfect pair.
The years go by
With no regret
Because we are a perfect set.
What matters if this thought is sappy?
So long as
Both of us
Are happy.
Happy Anniversary!
– Denise Rodgers
The 26th poem: Just live and be happy!
The Anniversary – what does it mean?
Is it a fine and wonderful thing?
Is it a time to review and think
What you have done and, sometimes, to sink…
Please send it to hell…
Don't be so sappy!
Don't hassle yourself
And just live and be happy!
– Elena Melkumova
Poems For Memorial Day
How long have you been grieving the loss of a beloved? In spite of the fact that you are still grieving, you may have realized that your sorrow has evolved. You may carry the anguish with you for the rest of your life.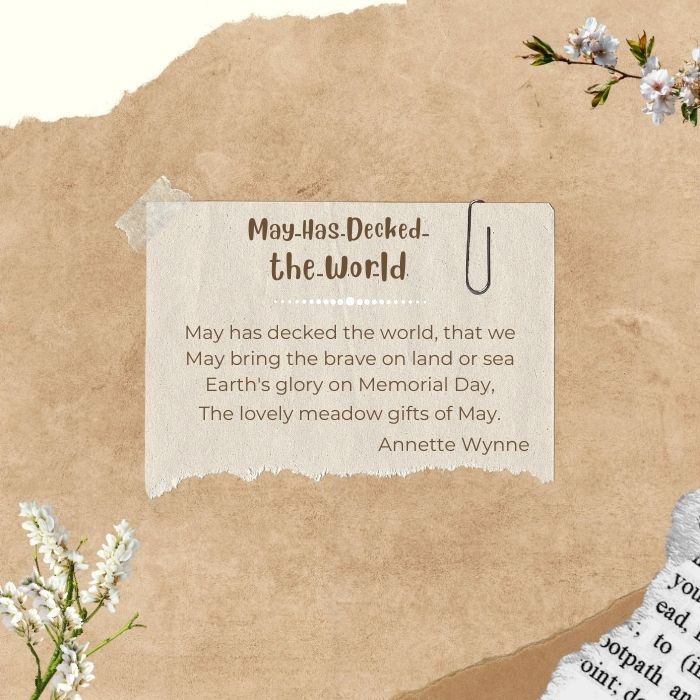 The 27th poem
Every day in some small way
Memories of you come our way.
Though absent, you are always near
Still missed, loved, and always dear.
– Anonymous
The 28th poem
Let me be sad today,
give me this day to mourn.
It's the date my little son died
and also the date he was born.
Let me think back to his birth,
the fear of viewing him, dead.
Memories of holding him close,
and cradling his little head.
Allow me to visit his grave,
to let a few balloons go.
To place flowers lovingly,
and trim the grass that does grow.
Allow me tears to cry,
love fills my heart to the brim.
Spilling it on those close by,
while always longing for him.
– Anonymous
The 29th poem
Loving and kind in all her ways,
Upright and just to the end of her days;
Sincere and true, in her heart and mind,
Beautiful memories, she left behind.
– Anonymous
The 30th poem
Nothing can ever take away
The love a heart holds dear
Fond memories linger every day
Remembrance keeps him near.
– Anonymous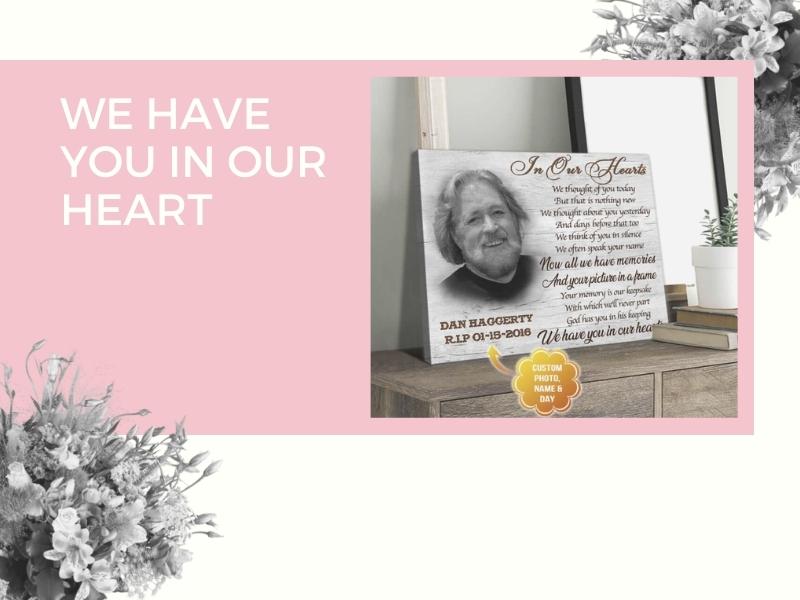 The 31st poem
When I remember you, I remember the first time we met.
I look back at our time together with absolutely no regret.
When I remember you, I remember the first time I looked into your eyes.
I couldn't believe my luck; I thought I had won first prize.
When I remember you, I remember when you stole my heart.
I knew from that first moment that they could never keep us apart.
When I remember you, I remember our favorite song,
But somehow it sounds different without you humming along.
When I remember you, I always shed a tear
For every moment we had together and every happy year.
When I remember you, I miss our walks alone at night,
Stars in the sky, hand in hand, we surely were a sight.
When I remember you and the love we always shared,
Of life without you at my side, no way was I prepared,
So now when I remember you, my love, I remember mostly this…
I'll see you soon in paradise, and together we'll reminisce.
– Timothy Halliday
Anniversary Poems For Milestone Anniversaries
1st Anniversary Poem For Couple
The 32nd poem
Thirty one and a half million seconds
We've been married for.
Just one year in, I'm looking forward to
Another 60 plus years more.
– Jon Bratton
The 33rd poem: A Year Gone By
A year gone by in the blink of an eye
Meals, conversations, and laughing
Wondering what the future holds for us
We'll look back years from now
With gratitude for having each other
And we'll know we had a good time
– Blake Flannery
10th Wedding Anniversary Poems
The 34th poem: The Milestone Line
We've been together for ten years now
Though it's difficult to understand how
Our commitment was tested with time
And we passed the milestone line
– Anonymous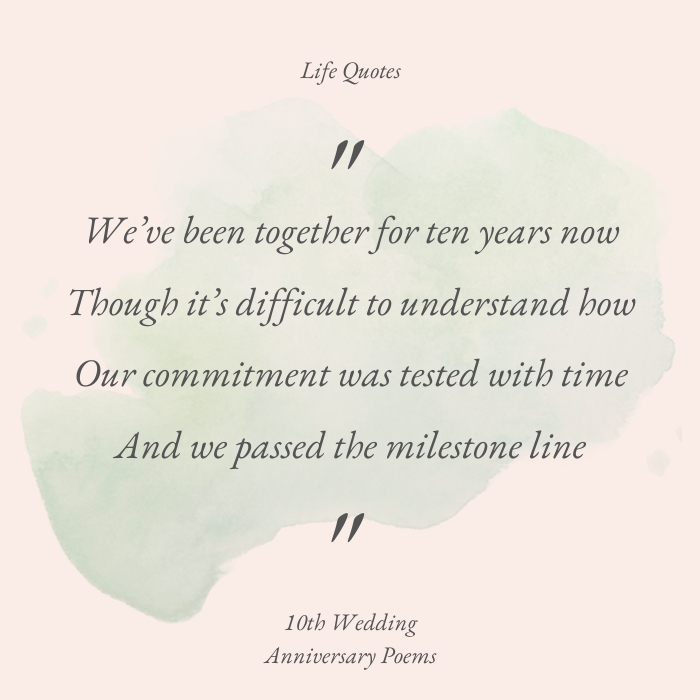 The 35 poem: This Anniversary is Ours
You and I and ten years
Many smiles, many tears
We have become stars
This anniversary is ours
– Anonymous
Read more: 70 Best 10 Year Anniversary Quotes To Show Your Endless Love
25th Anniversary Poem
When it comes to commemorating a 25-year wedding anniversary, famous wedding anniversary poems can lend a touch of elegance and significance. Whether recited during a special anniversary celebration or written in a poignant card, famous 25th anniversary poems add a touch of poetic grandeur and leave a lasting impression on the husband and wife's hearts.
The 36th poem
God bless the day I set my eyes on
you. I knew I saw an angel and that
is all what you have been over the
last 25 years. Even more than that Happy anniversary love.
– Anonymous
The 37th poem
We have grown up and grown old together
You have always been by my side
Like it was destiny that pushed us together
While we been through many challenges
Over the years
Our love has stayed strong
With that I will cherish it forever
So happy silver anniversary, my one true love
– Anonymous
50th Wedding Anniversary Poems
The 38th poem
It started with a simple ring,
You became husband and wife,
You progressed to being parents
And you're still best friends for life.
– Jon Bratton
The 39th poem
We send anniversary wishes to you,
For years of joy and pleasure.
May each year keep getting better,
With memories to treasure.
– Joanna Fuchs
Think about doing the DIY anniversary gifts together with those thoughtful poems to make your day!
We hope you find some inspiration in this list from the Oh Canvas team. In addition to these anniversary poems, you may put an anniversary quotation on your husband or wife's card to show your sincerity and respect. Don't put off exhibiting your affection just because it's your first, second, or fiftieth wedding anniversary. In anniversary poetry, the feeling is never unnecessary in order to bring a smile to your partner's face.