Women's Day is observed on the 8th of March every year to commemorate the achievements of female empowerment. It is essential to consider the significance of women in one's life as well as how wonderful they are. Now that International Women's Day has arrived, we can all send them a heartfelt thank you with a gorgeous International Women's Day gift.
Whether it is your grandma, mother, sister, coworker, wife, or girlfriend, you are acutely aware that your life would be incomplete if you did not have them in your life. Gifts for women are a wonderful way to express your feelings of affection for them. You can get something amazing for your favorite ladies with Oh Canvas's list gift if you scroll down a little.
International Women's Day Gift For Wife and Girlfriend
1. Floral Necklace in a Minimalist Design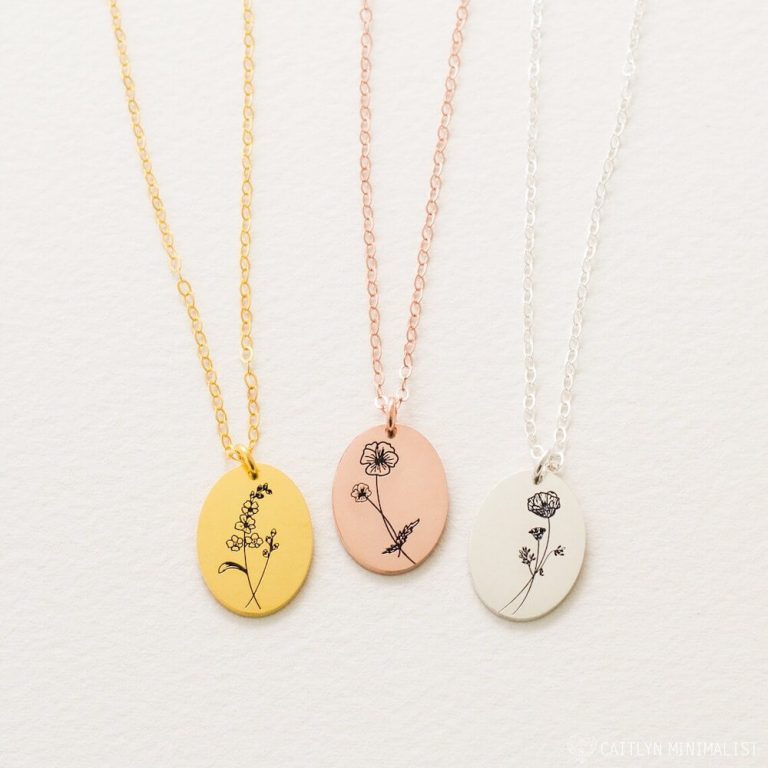 International women's day gift ideas for women that are both unique and on-trend are easy to come across. This delicate and modest necklace is the perfect gift for her. As a birthday gift, it can be engraved with the flower that symbolizes her birthday month. Depending on her personal preference, the necklace can be ordered in silver, gold, or rose gold.
2. Suitcase Carry-On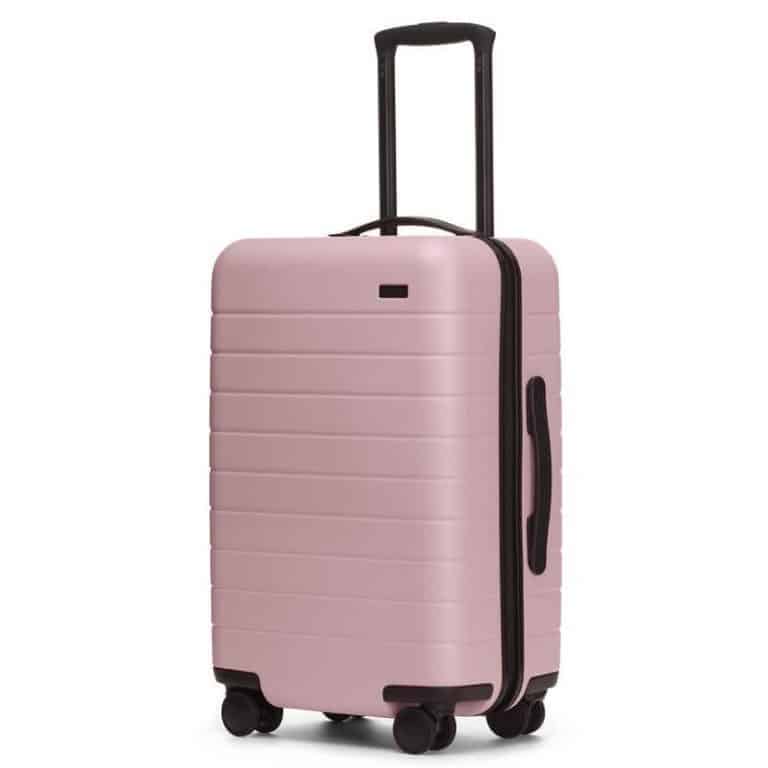 When shopping for an international women's day gift for the woman in your life who loves to travel, give her something practical. This adorable carry-on suitcase is sure to be a hit with her. Even if she's on the road, she can keep up with the latest fashion trends. In most overhead bins, trains, and vehicles, it is small enough to fit comfortably.
3. Piece Bath Bomb Set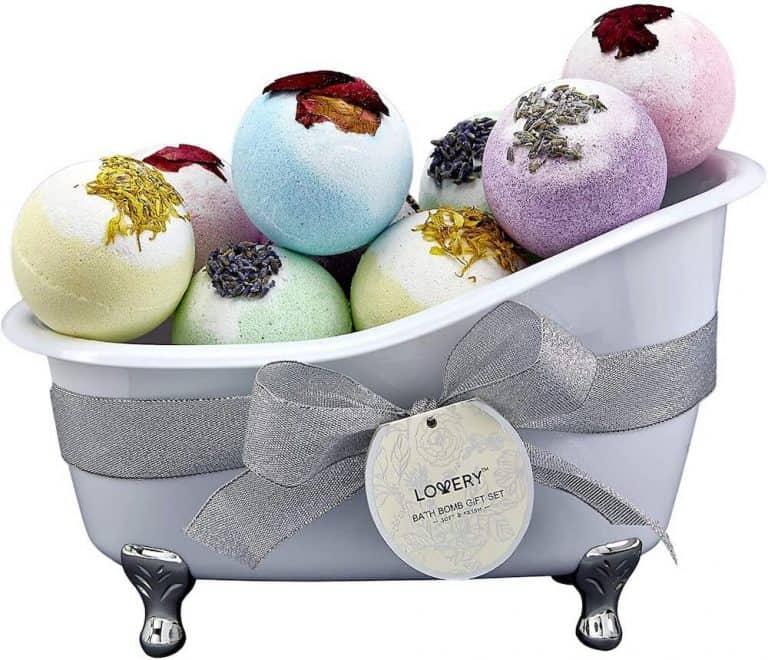 This bath bomb gift set is ideal if you want to make her feel pampered and calm. As a woman, you can't go wrong with an international women's day present like this because she'll like the diverse scents of bath bombs. In addition to hydrating, the bath bombs are manufactured with high-quality components.
4. Stone Jewelry Made From Raw Materials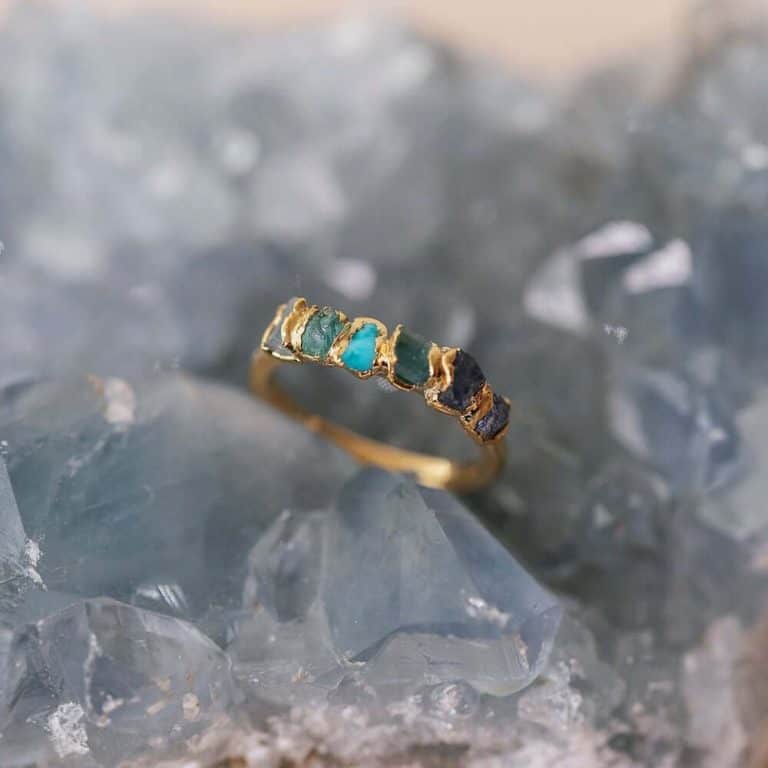 Jewelry is a passion for many women. People who adore raw stone jewelry are likely to appreciate it. When you are in the search of an international women's day gift for your wife or your girlfriend, this is the top idea that you can think of.
5. Air Planter with Crystals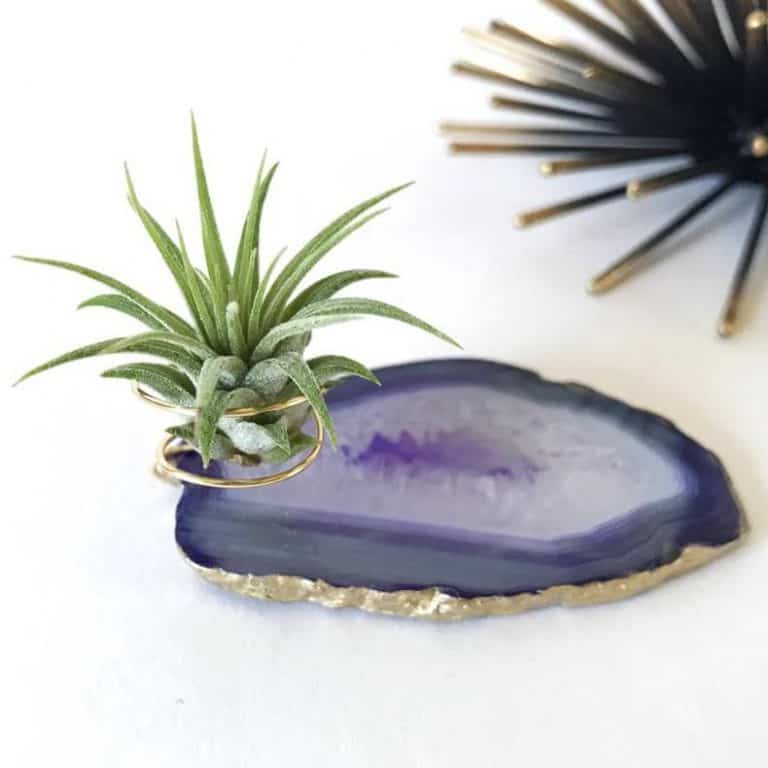 If you're looking for international women's day gift ideas for a plant enthusiast, this is a one-of-a-kind option. Each air plant has a crystal linked to it, and it's really easy to care for. Taking care of it is a breeze, and it adds a dash of elegance to any area. Because each air plant is unique, you won't have to worry about buying a duplicate.
6. An Uncomplicated Cookbook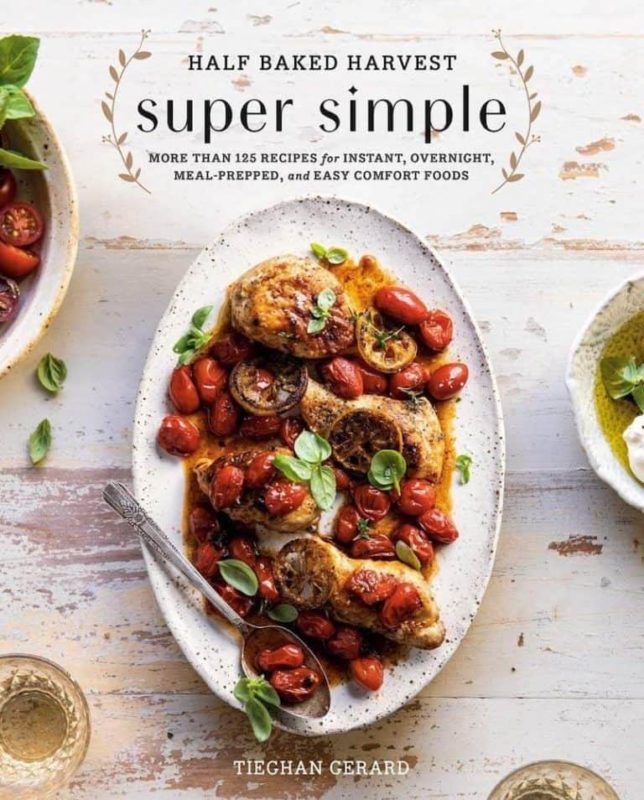 It's a great international women's day present with a photo canvas print with a simple and kind message. The best way to surprise her is to put up a picture of the two of you that she likes the most. Gifting this cookbook to a female chef or baker is a sure way to make her day. Everything from appetizers to desserts may be found in this cookbook. All of the more than 125 recipes for easy comfort cuisine can be found here. Anyone of any gender can wear it.
7. Cross-Body Wallet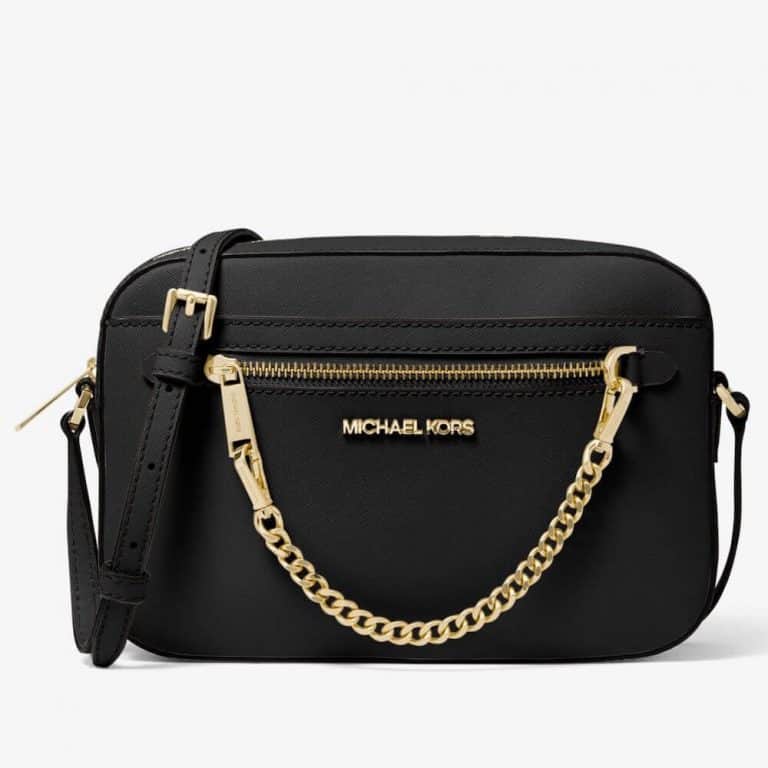 This Michael Kors crossbody purse is a luxury gift for her. She may wear it crossbody or on her shoulder with any outfit. You can personalize the bag for the recipient by choosing from a variety of available colors. The leather strap may be adjusted to fit your specific wrist size.
8. Canvas Print of Song Lyrics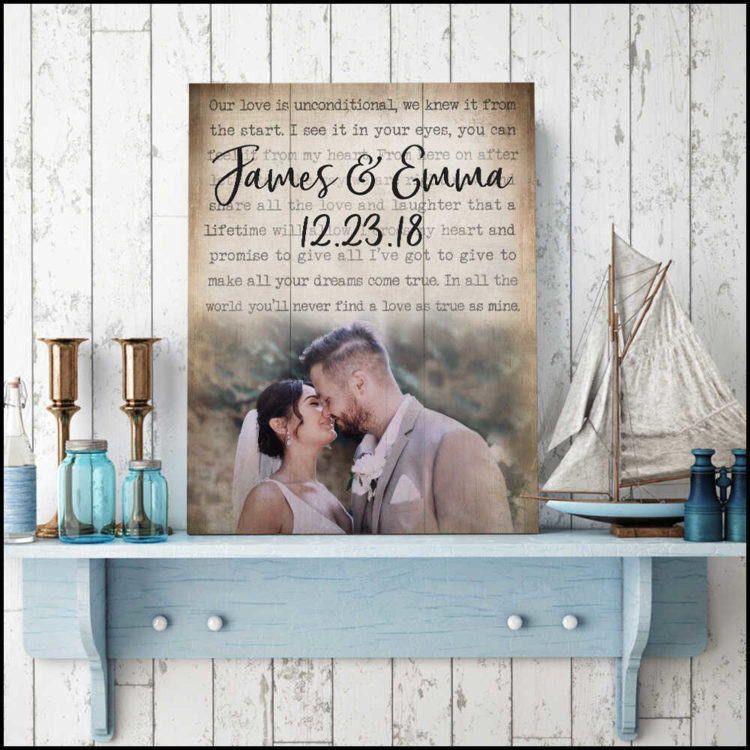 This is the ideal women's day present idea if you can't sing to her every day. Your wedding or engagement song lyrics can be incorporated into this unique gift. As a thoughtful Internation women's day present for her, this charming print is ideal! Look at this, and she'll feel like she's dancing with delight!
9. Weaved Scarf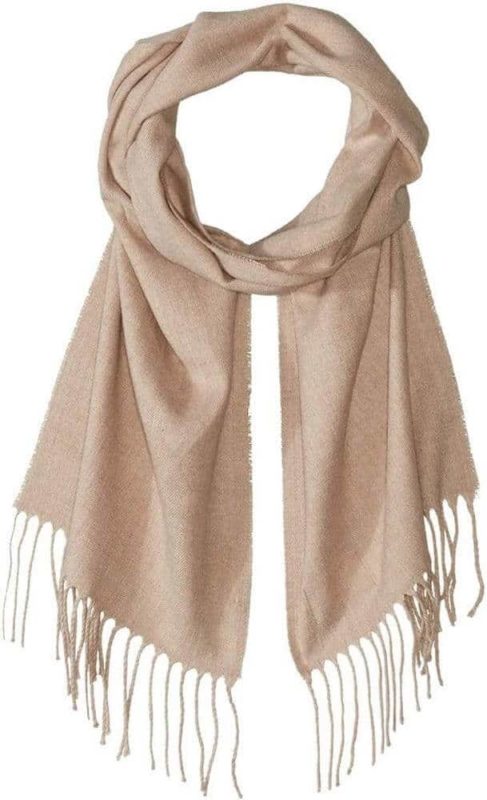 It's a fashionable international women's day gift for women to get this Calvin Klein scarf as an option. It's a fashionable scarf that can be worn by any woman, and it's made of 100% acrylic. A scarf is a winter must-have, and it can make any woman feel fashionable and stylish. Several hues are available, and they're all quite reasonably priced.
10. Subscription for Fragrance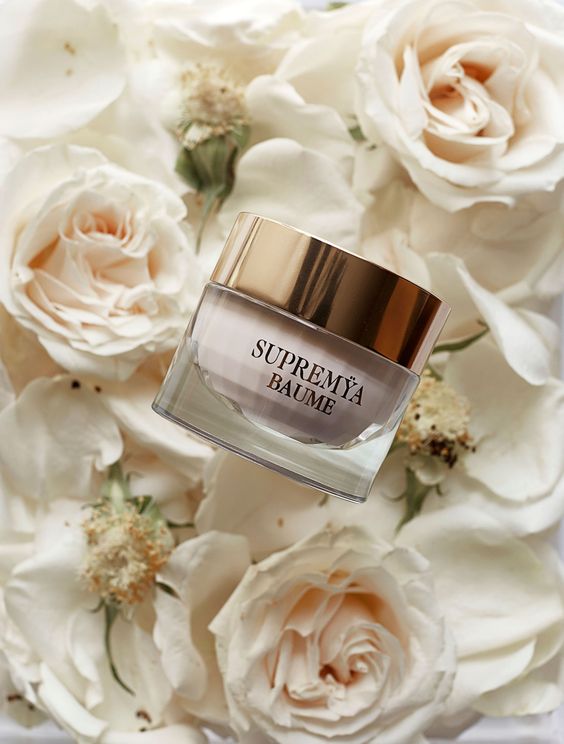 A monthly fragrance subscription is a thoughtful and long-lasting international women's day present for her. 450 different scents are available, and they'll receive a monthly supply of 120 sprays. It's possible to sign up for 3, 6, or 12-month plans. It's a wonderful method to make sure all of her perfumes are always in stock.
11. Silk Robe with Floral Kimono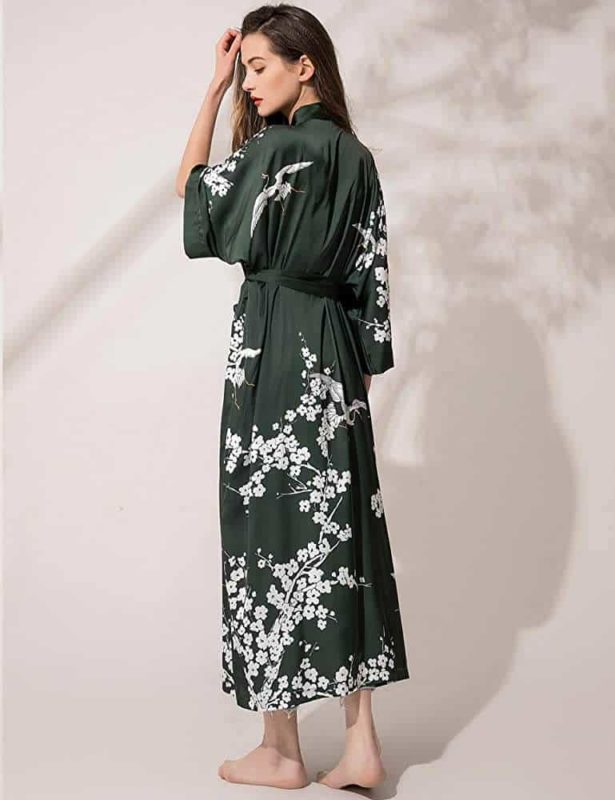 A silk robe is an absolute necessity. Make her day by giving her this gorgeous and lightweight robe. Wearing the right design can be both casual and formal. This is sure to make her feel like a real queen!
>>> Read more: 25 Gift For Daughter Ideas For Her Remarkable Milestones
International Women's Day Present For Mom and Grandmother
12. Zodiac Constellation Bracelet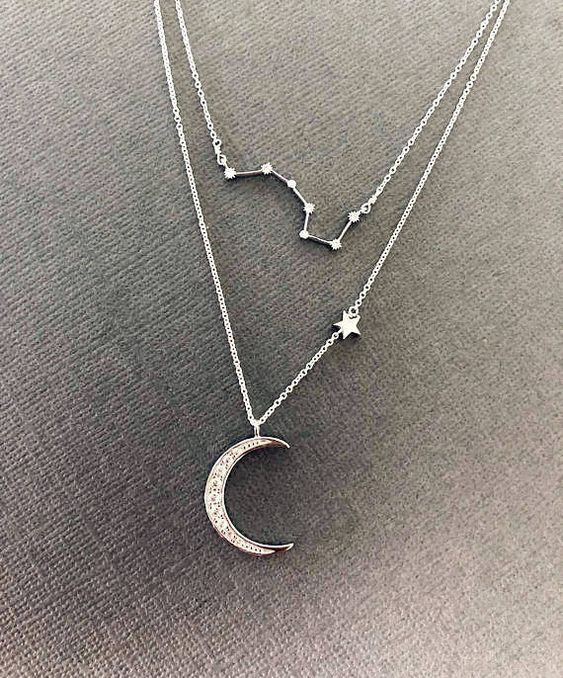 If she's interested in zodiac signs, constellations, or astrology, a personalized necklace with her zodiac constellation is one of the nicest international women's day gift ideas you can give her. You may include her horoscope sign and favorite color to make it uniquely hers.
13. Cutting Board with Handwritten Recipes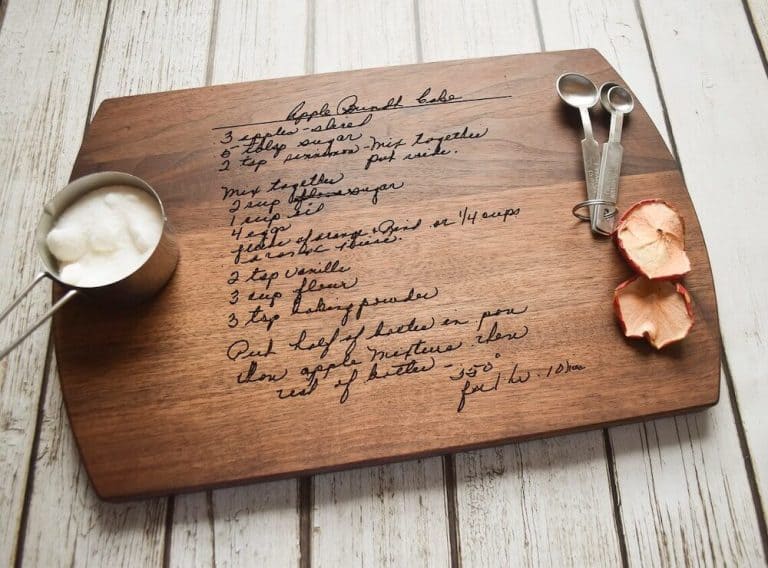 Handwriting has a personal quality to it. Handwriting is very personal as everyone is different. Because they may be personalized with a handwritten recipe, these cutting boards make wonderful keepsakes for future generations.
14. Herbal Slippers in the Shape of a Ballerina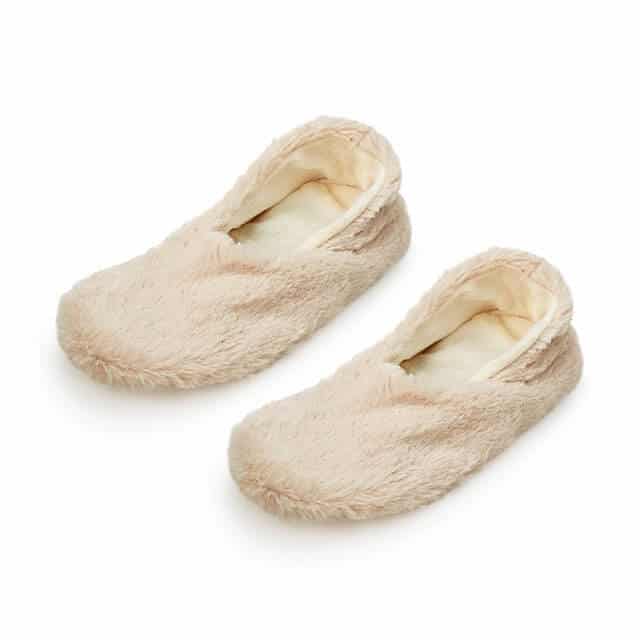 If you ask any grandmother or mom what she wants for the international women's day present, she might expect socks or a vase of flowers, but she won't expect these adorable cozy slippers! The lavender-filled replaceable insoles make these sandals incredibly comfortable. Keep your feet warm this winter by heating them in the microwave for 30 seconds. Treat her feet to a cooling spa experience this summer by putting them in the fridge.
15. Aromatic Oil Diffuser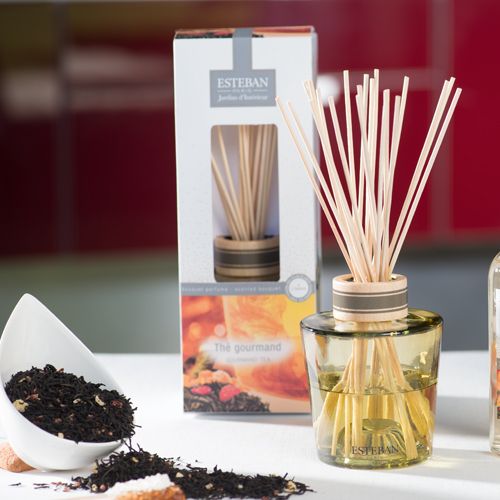 It's a great international women's day gift for her if she likes aromatherapy. It can run for up to 12 hours on a single charge! Finally, she will be able to have a relaxing and rejuvenating aromatherapy session whenever she wants in the comfort of her own home. Oh, my goodness!
16. Canvas for grandma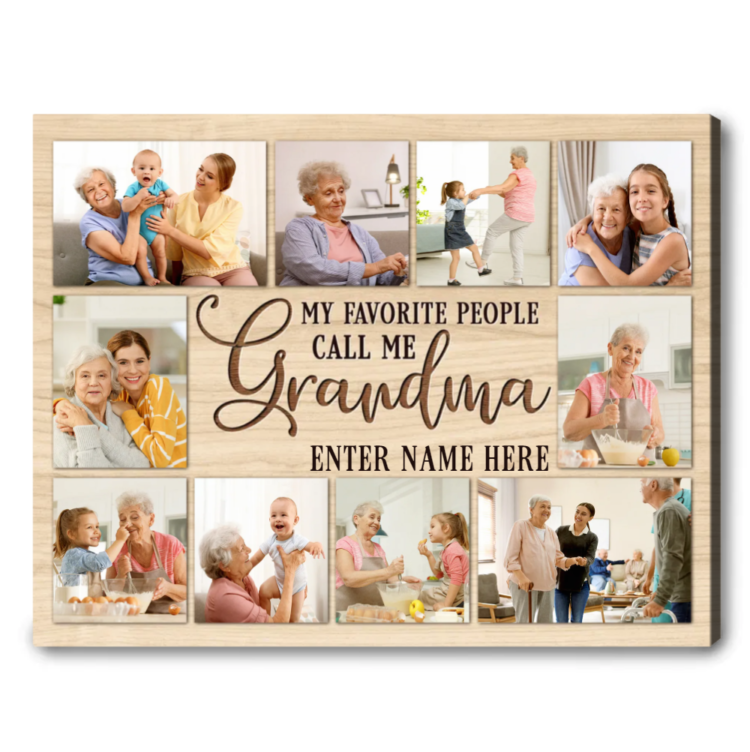 Show your mom how much she matters to you and your children by giving her this wonderful international women's day present. You may want to attach a few pictures of the children. It's a sweet poem for your grandmother that will bring a smile to her face with this customized canvas print. What better way to show your love for your grandparents than with a heartfelt gift from your grandchild or granddaughter?
17. Bouquet of Fresh Fruits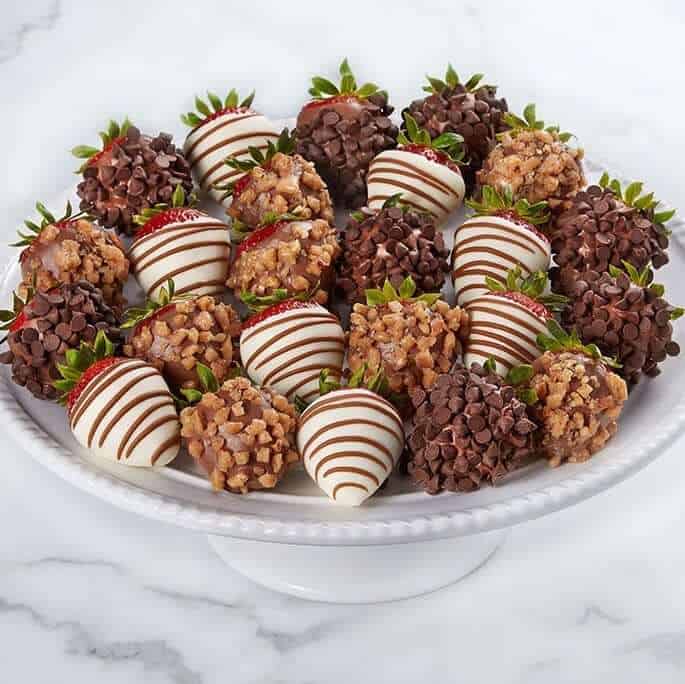 You can't go wrong with a fruit arrangement to convey your sentiments to her. It's a little out of the ordinary for her, but she'll appreciate it regardless. Depending on the woman's hobbies and preferences, this international women's day gift bouquet can be tailored to her.
18. Cookware Set with Nonstick Coating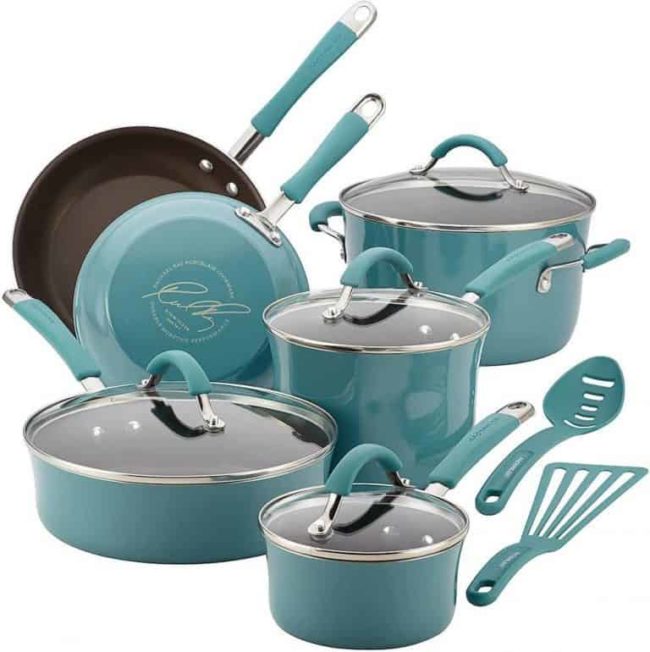 This year, give her a set of the most popular and best-selling nonstick cookware. One of the most popular international women's day gift ideas for women, this set is built to last in a busy kitchen.
19. Silk Pillowcase with Mulberry Silk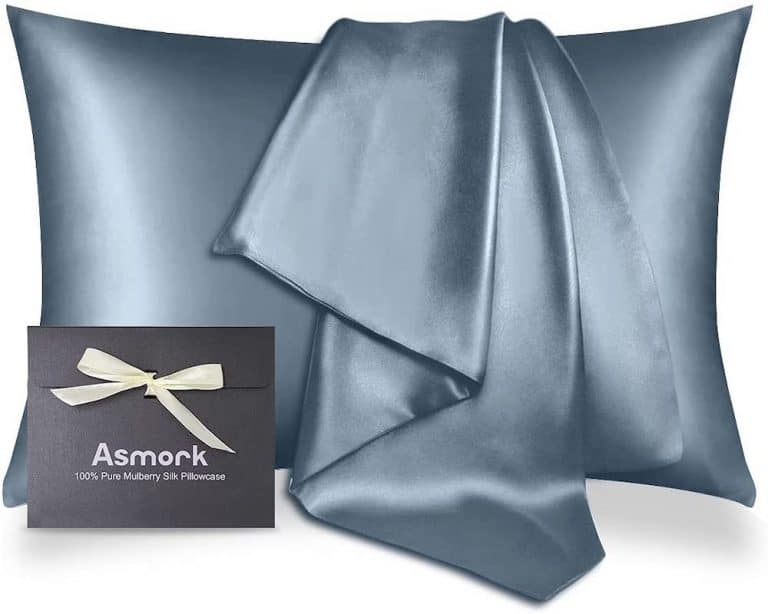 No more puffy, wrinkled faces in the morning with this Mulberry silk pillowcase. Silk pillows are known for their smoothness, breathability, and ability to regulate temperature, and this one is no exception.
20. Fill-in-the-blank Book I Wrote About You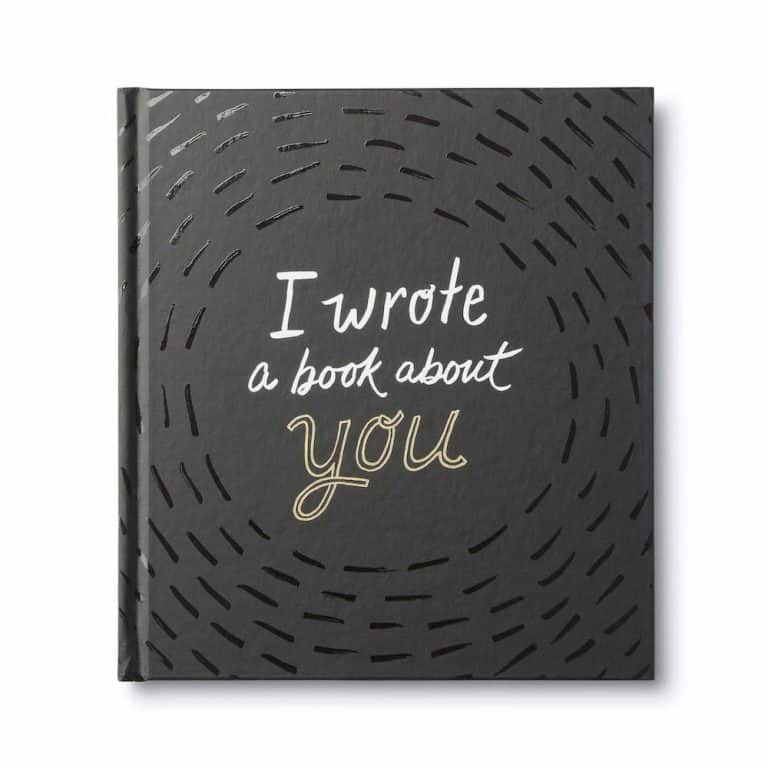 It's one of the nicest international women's day gift ideas for females. This blank book is the ideal present for your husband, best friend, sibling, or anyone you care about. Make them feel extra special with this gesture.
21. Canvas Photo Gift for Mom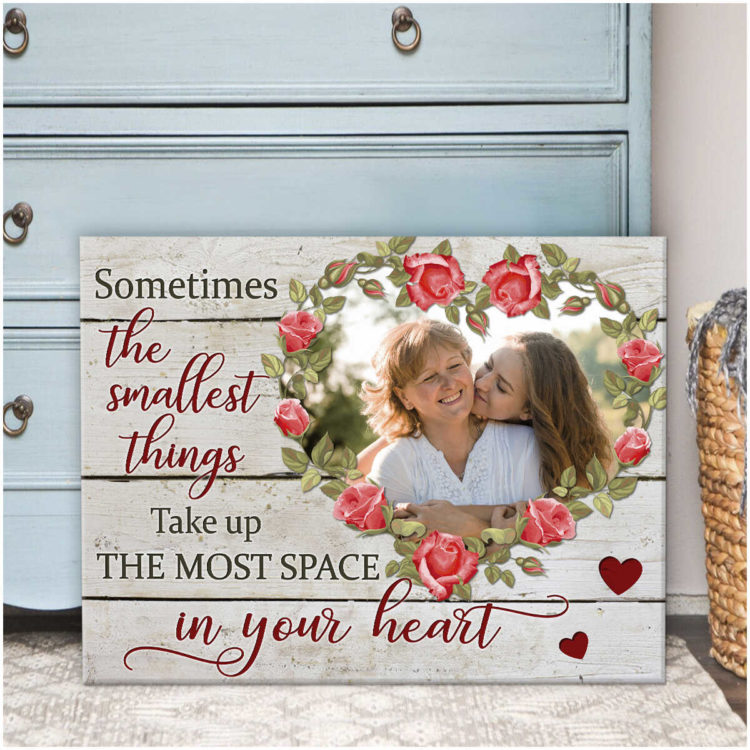 Make your mum smile with a heartfelt international women's day gift that she'll remember for a long time. You can't go wrong with a gift like this for your mother. Reminding her that while her room may get old, her heart would always be young.
>>> Read more: 30+ Gorgeous Long Distance Relationship Gifts For Her In 2022
International Women's Day Gift Ideas For Sister
22. A pair of coasters in white with a gold floral pattern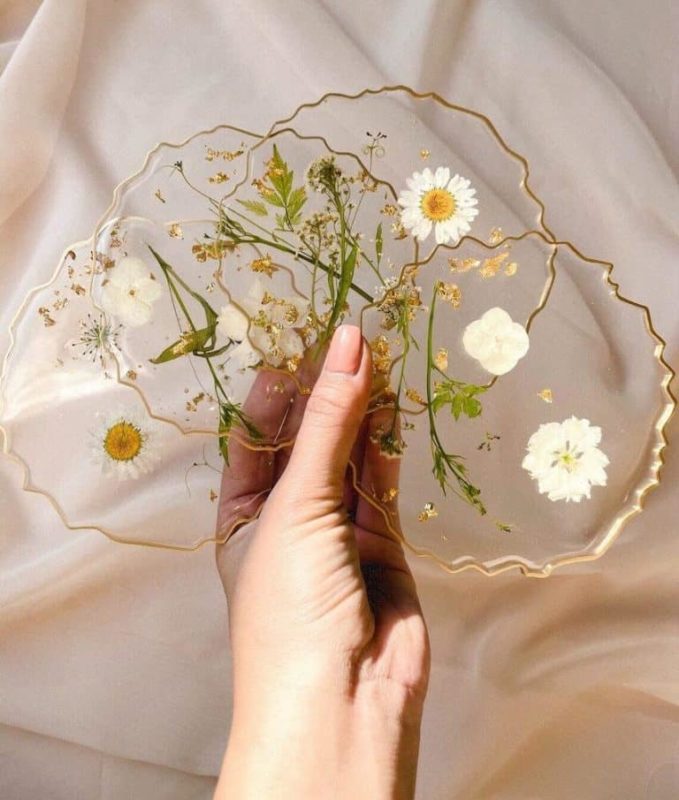 One of the best coasters on the market is this set of flower and gold flake coasters. Whenever they're in a room, they'll be instantly noticeable. You can't go wrong with flowers, especially if she likes them.
23. Travel Pillow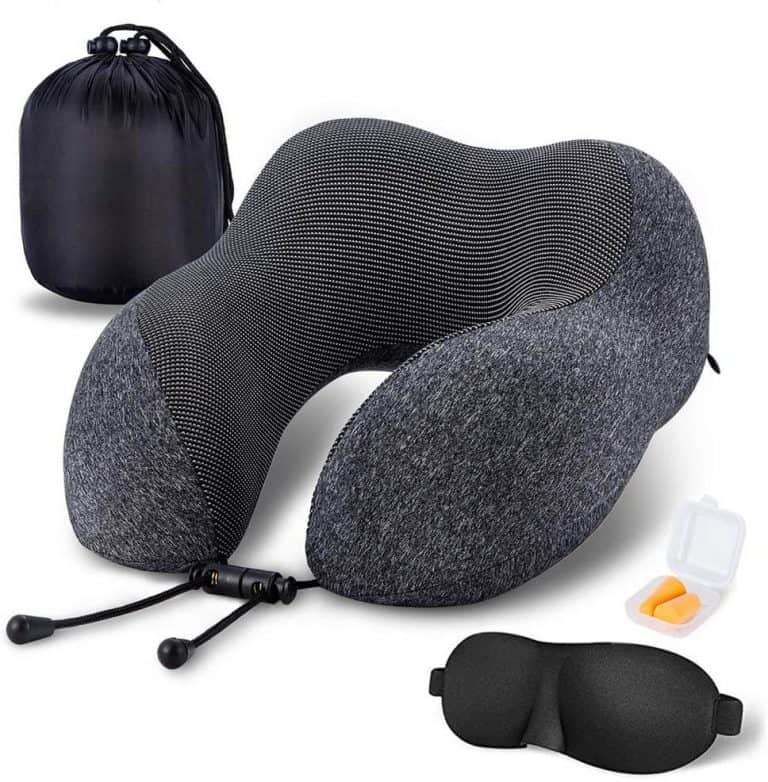 She's a frequent flier, and this neck pillow is just right for her. When she needs the most support and comfort, this luxurious foam-filled cushion will be there for her to enjoy the ride. What a thoughtful international women's day gift for your sister!
24. Serving Boards with Personalization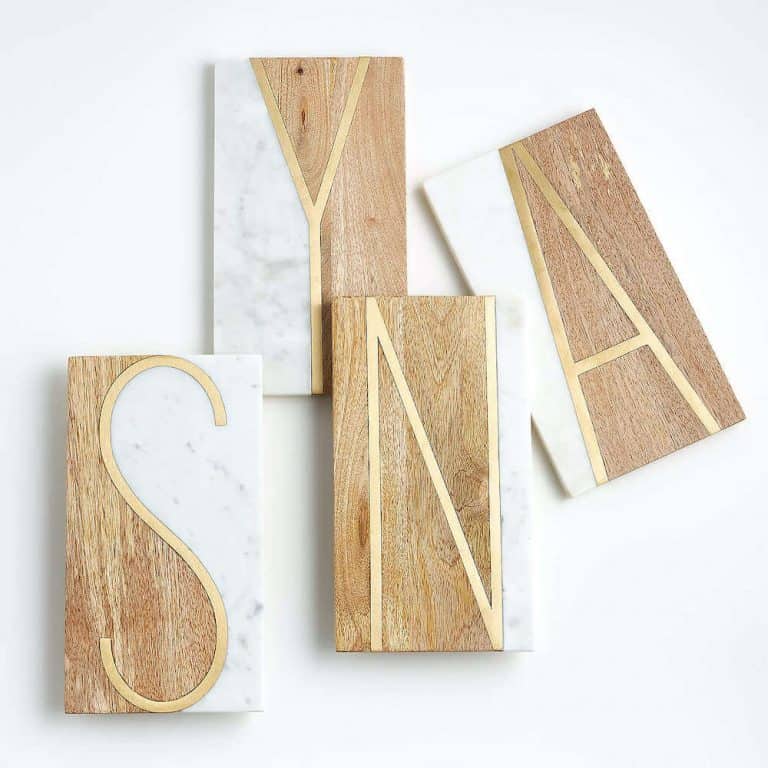 These monogrammed serving boards are made of wood and white marble and are sure to leave her speechless! Not to mention that she'll want to show off her gorgeous serving board at her next house party, don't you think?
25. Love Your Melon Beanie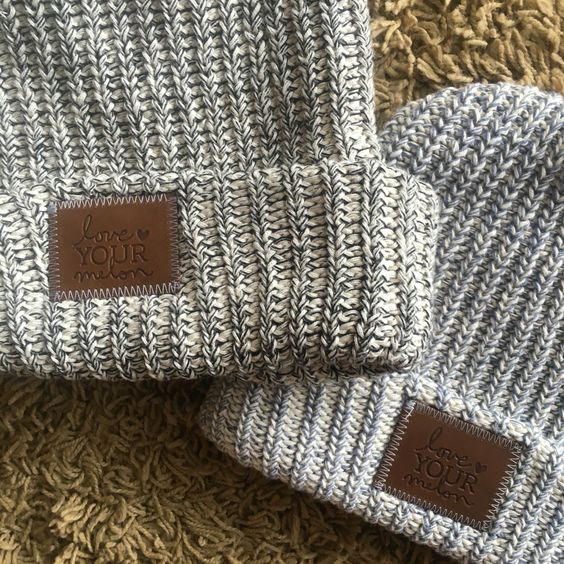 Wear a beanie that helps fund pediatric cancer research to keep her warm on the inside and out. Love Your Melon donates 50% of its proceeds to organizations working to end childhood cancer. Just in case you needed any more convincing, the fact that the hat is so adorable doesn't hurt either. It is one of the most thoughtful international women's day gift ideas for your sister.
26. Flower Bouquet Subscription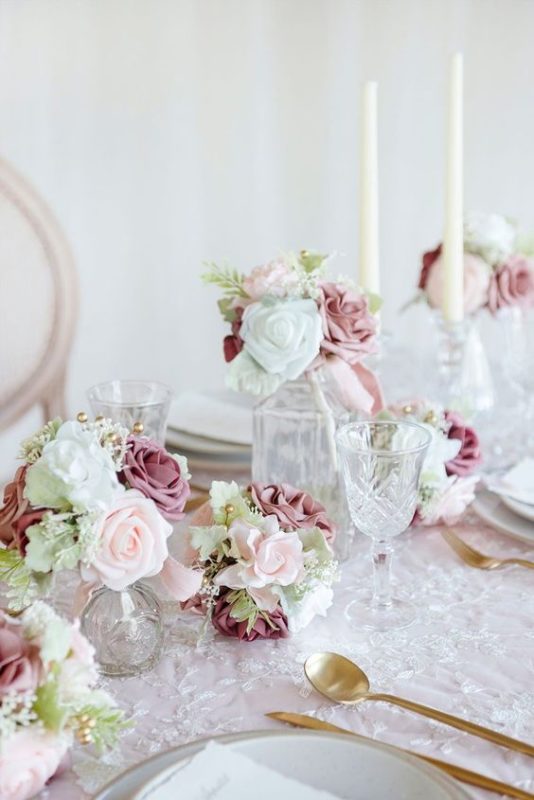 Because they may be given for any occasion, flowers are the most popular international women's day gift. A stunning floral arrangement in a variety of vibrant hues is always a crowd-pleaser. You'll never forget any of her most crucial days thanks to this membership. It is certain to bring her joy and make her feel appreciated.
27. Jewelry with a Purpose Chevron Necklace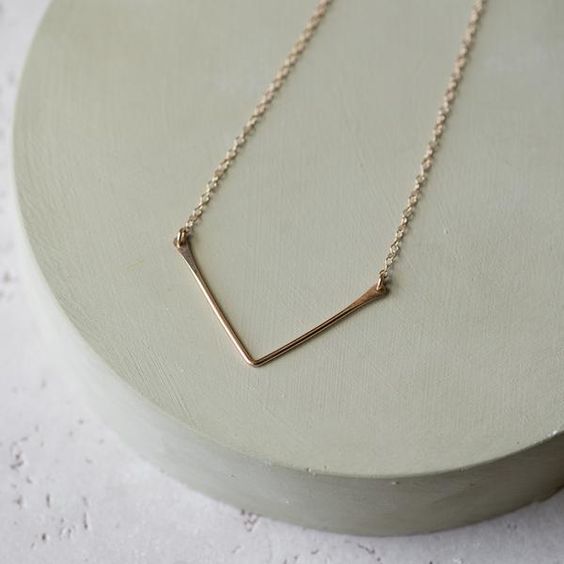 This shiny piece is sure to become a go-to addition to your look. Style aside, your purchase benefits sanctuary, a non-profit that supports women who've fled trafficking in sex. Each item is handmade by a trafficking survivor, so she can feel empowered every time she wears this international women's day present that you give her.
28. Vintage Speakers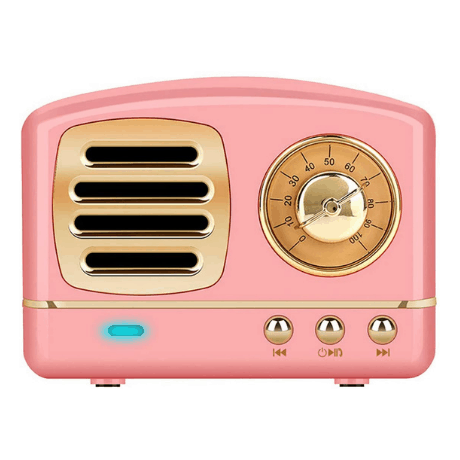 Have you ever wondered how to convince your sister to do what you want her to do? Retro speakers are an excellent choice. If you want your sister to finish your tasks, play some of her favorite music in the background while you work. It doesn't matter if it's a new song or a classic, this is the ultimate sibling bribe. After all, your sister's high-pitched rendition of her favorite song is a surefire alarm clock!
29. Pictures to Hang on the Wall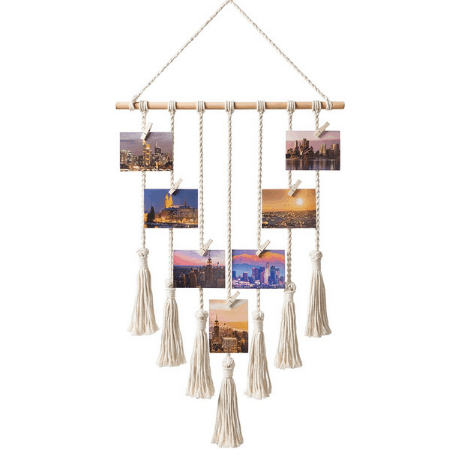 Finding quality time to spend with family and friends is becoming increasingly difficult in today's hectic society. Fortunately, we have a supportive sister on hand. Compiling photos from your shared experiences is going to be an enjoyable pastime with this international women's day gift. It'll cheer her up when she's feeling down and serve as a constant reminder of how much she's loved. To show off your artistic side and underline the uniqueness of the sibling bond, there is no better method.
30. Piece Facial Spray Set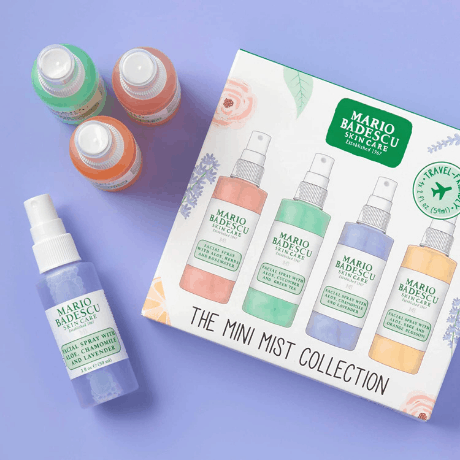 For your sister, or perhaps your sister-in-law, here's a unique international women's day present: This face spray will keep your sister's skin hydrated all year round. A woman's essential oil collection is incomplete without it. Your sister can experiment with different combinations of these mouthwatering flavors to suit her mood. The best gifts are heartfelt but also practical. Your sister will be transported to a beautiful place thanks to the appropriate smell, and the nutritious elements will make her glow!
31. Cinema Lightbox with Changing Colors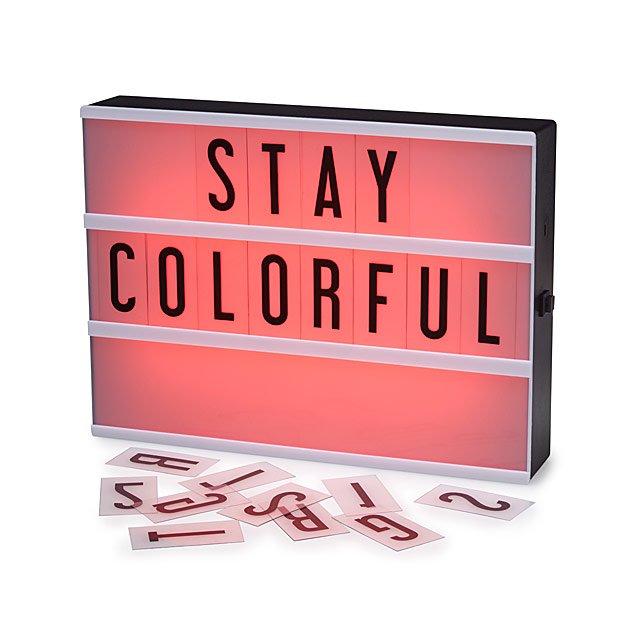 With this cool color-changing lightbox, you may send a cheerful message to your sister. Contains more than 100 letters, making it possible to compose both lighthearted and poignant texts. If you want something that's both functional and beautiful, this is the right international women's day gift that you can give to your beloved sister.
>>> Read more: 36 Best Gift Baskets For Elderly Women She Will Appreciate
International Women's Day Gifts For Colleagues
32. Pen Stand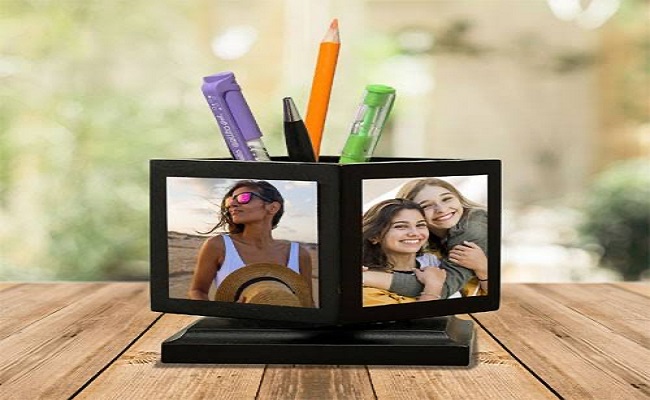 An elegant pen holder is a thoughtful and practical international women's day gift for working ladies. If you're looking for something a little more traditional for your workplace, a wooden pen holder is a great option. Her pens and pencils, as well as other office supplies, will be easier to find thanks to this.
33. Desk calendar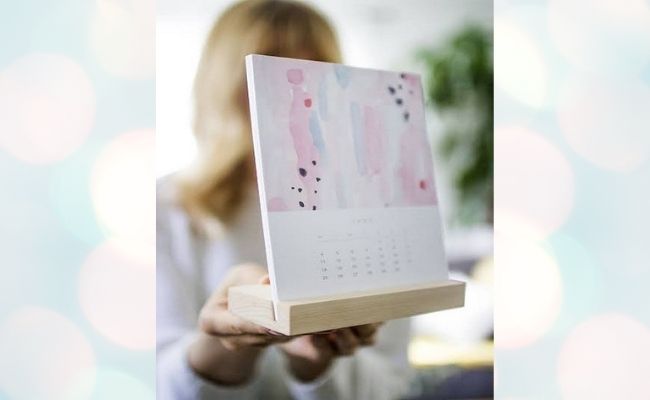 Personalized quotes from your favorite writers can be added to a desk calendar for your friend or colleague who is a travel fanatic to give the present a personal touch. In addition to reminding us of how much she means to us, this keeps track of where we've been and where we're going.
34. Photo holder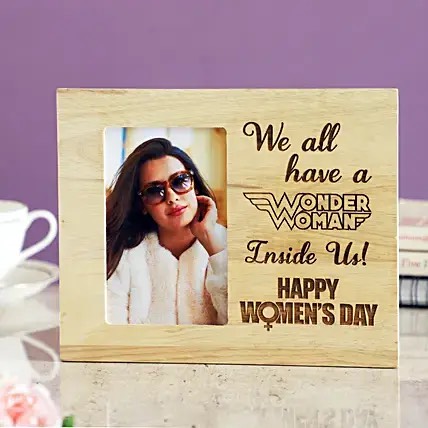 A photo frame with a watch attached is a great international women's day present. It's a fantastic idea to give this to your female employees as a token of appreciation. It's up to her to decide. She can see the time, but she can also upload a photo of a loved one to make it more personal. This would be a truly unique and memorable present.
35. Custom-designed coffee mugs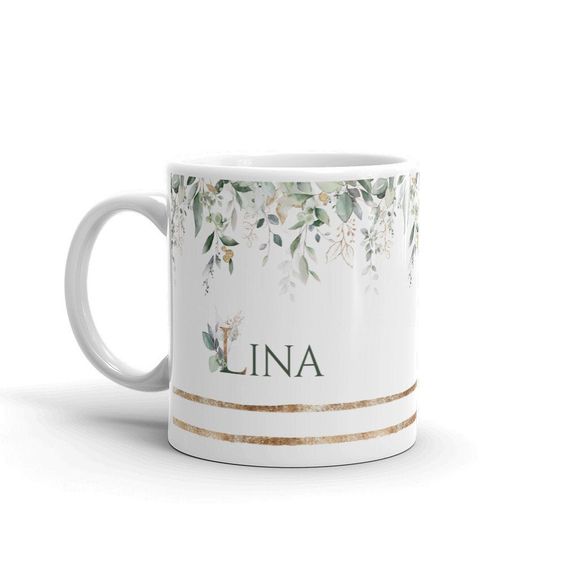 It's a terrific way to show your appreciation for the woman in your life on this special day by giving her an international women's day gift that is specifically created for her. Making her day with a personalized coffee cup is a thoughtful gift she can use on a daily basis. To make a logo that she will cherish, combine her favorite photo with a personal message and a company logo.
36. Bath set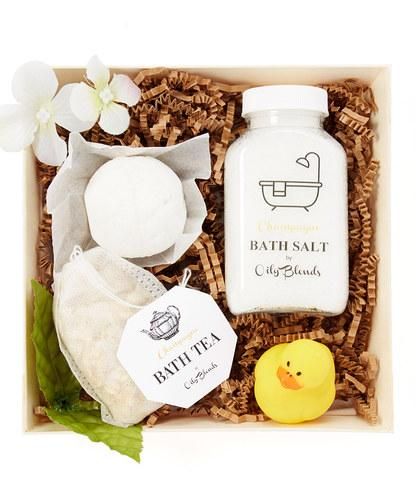 Bathing suits are a favorite pastime for women, and this one is no exception. As a gift for Women's Day, you might send your female coworker a bath set that includes a variety of amenities. When you go home, you can also leave her a bottle of essential oil or some scented candles to help her relax. This gift is sure to please her, and it's sure to please every lady who receives it.
37. There is always a strong woman behind every successful woman: the woman herself Pillow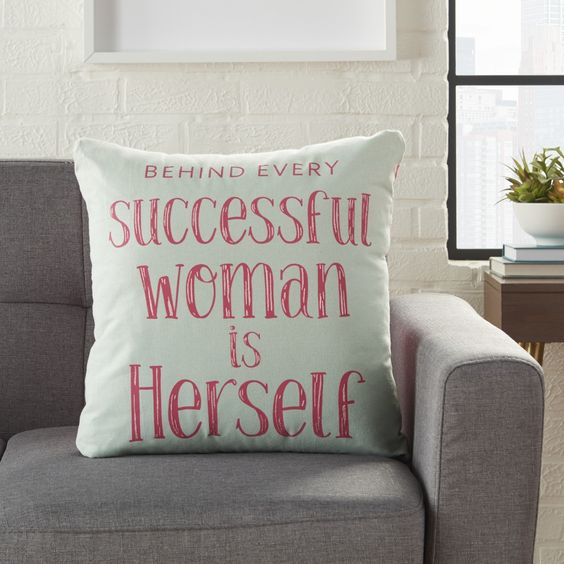 Let them know how much you appreciate them by giving them this token of gratitude as a reminder of their hard work and dedication in the workplace. "Behind every successful woman is herself," reads the slogan on this cushion, which is ideal for ladies who are self-confident. This funny gift for women, which measures 10 x 3 x 12 cm, weighs about 300 grams.
38. Female Body Vase In A Bowl
It doesn't matter if she's using this international women's day gift to grow plants or store her cosmetics brushes; she'll love it. Her desk, bathroom, or even bookcase will look lovely with these lovely booties.
39. Planner Box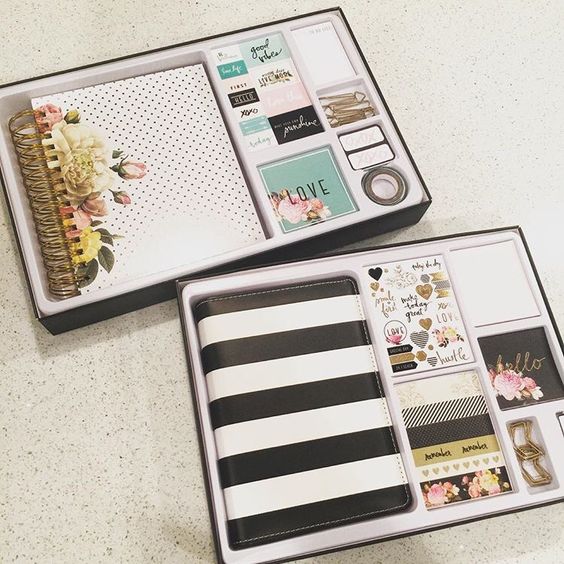 If you know someone who likes to plan ahead, this is a great Women's Day gift idea. There's also a charming sticker book and a 2022 planner in this adorable planner box. This planner box is sure to be an excellent addition to their workplace supplies as well.
40. Miniature Nail Polishes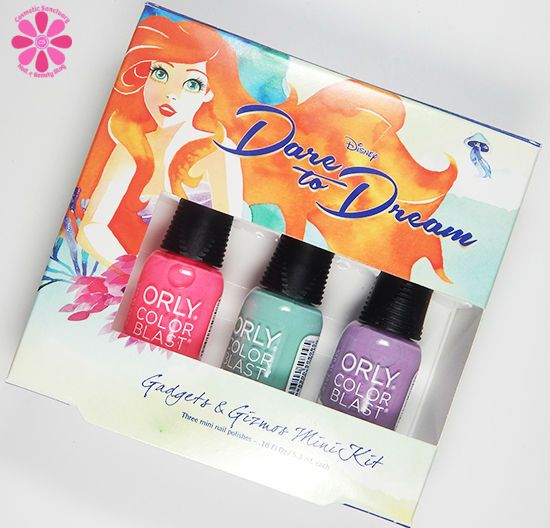 If your coworker enjoys having her nails painted every few days, this small nail polish set is a great option for a low-cost yet impressive international women's day gift. To get a professional-looking manicure in the comfort of your own home with these 5 chip-resistant nail paints in brilliant colors.
41. Hummingbirds and Lily stargazer  Just Breathe Canvas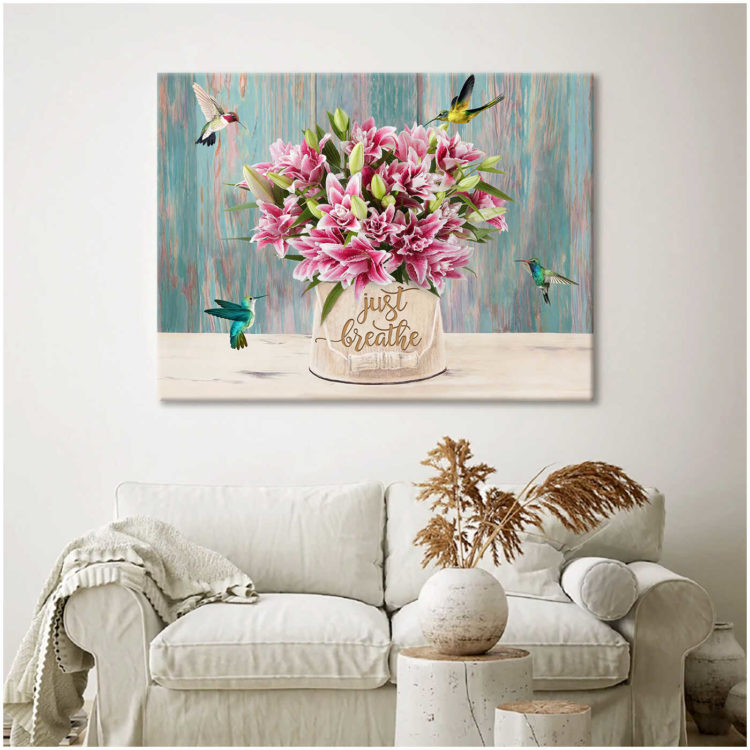 We lose out on the good things in our lives when we're constantly stressed and rushed. However, we must never lose sight of the fact that our bodies are the most priceless gifts from our parents and God. You can do this no matter what happens; all you have to do is take a deep breath and exhale slowly in order to clear your mind and body of any negativity. This has a calming effect on the mind and body.
Read more:
Make someone you care about feel appreciated and loved with this special International Women's Day Gift. If you want to give her something very special on International Women's Day, consider giving her a memento of your relationship with her. Gifts such as fashionable clothing and accessories, as well as everything else in this post, are ideal for celebrating Women's Day.