When it comes to finding the perfect gifts for female coworkers, it can often prove to be more difficult than people imagine. In contrast to your relationships with family and friends, you may be less familiar with the interests and hobbies of your coworkers at your place of employment.
If you do a little research, you can quickly identify inexpensive, compact, and time-saving holiday gift ideas for the people in your organization—this carefully picked list of budget-friendly gifts for coworkers for you to consider in special events. Discover the items on Oh Canvas's list and consider how you may make everyone on your list feel appreciated.
Unique Office Gifts For Coworkers
1. Not The Same Without You Glass Block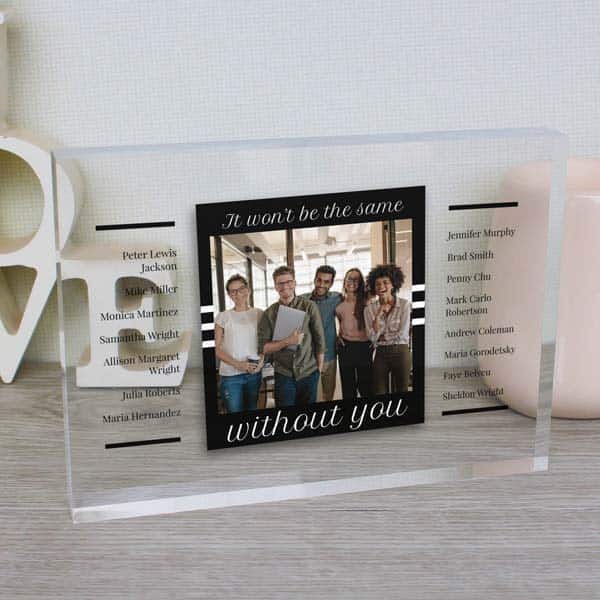 She will cherish the opportunity to bring some of the old crew with them. This innovative farewell going away gift for female coworker can be personalized with a high-quality glass photo set. Having something on your desk will make it much easier for you to adapt to a new work environment!
2. The Wooden Pen Is Grateful To You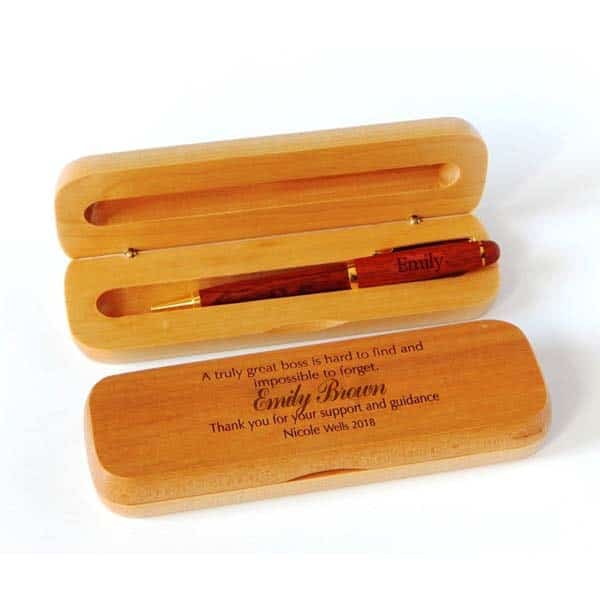 Signing crucial documents with a customized pen is a symbol of refinement. This is precisely what you need for departure gifts for female coworkers that inspired you. Include a heartfelt note to express how much they mean to you!
3. There is something to be grateful for every new day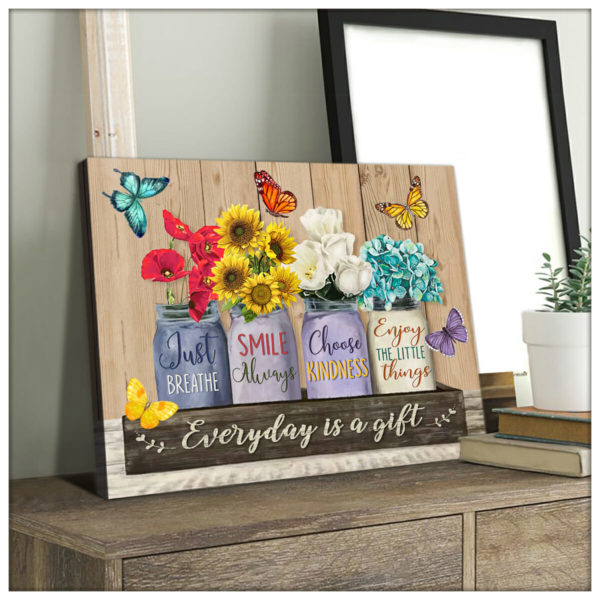 In this one-of-a-kind going away gift for female coworker, put together all you'll miss about the individual you've worked with for so long. If you're looking for a gift that will brighten up their home and make them smile, this print is for you. Your departing coworker will be grateful for your support and affection. They'll hang it up immediately as a memento of their time together.
4. Organizer for the Workspace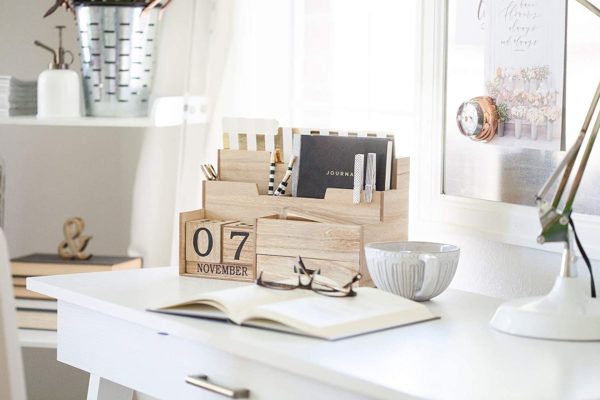 A two-tier mail sorter, an accessory compartment, an accessory drawer, and a set of calendar blocks are all included in these gift ideas for female coworkers. This greeting card organizer set will go with any decor because of the light-finished wood, black handle, and black-painted calendar pieces. It is a versatile piece of office equipment like a pencil, stapler, paper, and even an iPhone stand.
5. Notepad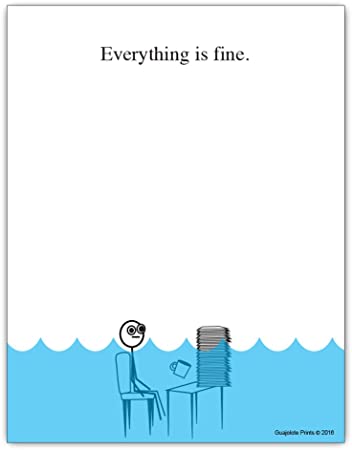 Doing what we love for a living is possible for some. For the rest of us, it's just another day at the office. Even though it could be worse, there are times when it feels as if you're drowning in a sea of pointless activities and formalities. A thoughtful present for a coworker will let them know they're not alone if they're part of your white elephant exchange.
6. Timer for Productivity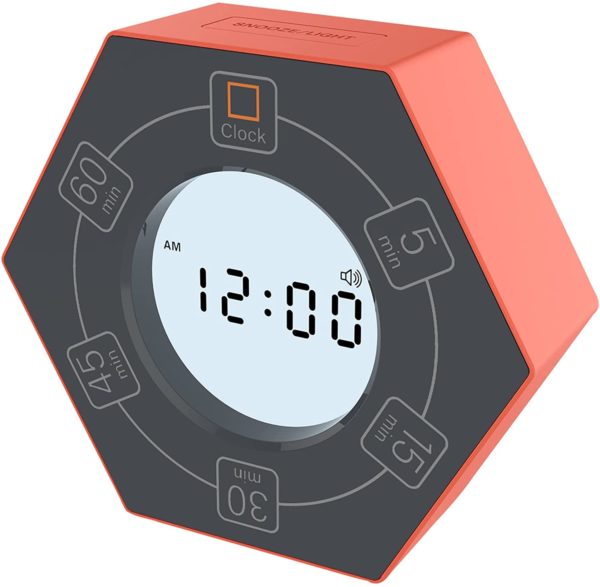 When immersed in her work, it's easy to lose time. They can work more efficiently with a sleek and sophisticated digital desk timer and clock. Using this unusual clock is simple because of its simple design. For example, the Pomodoro method calls for a timer to help coworkers stay on task, focus, and increase office productivity.
7. An Adjustable Height Desk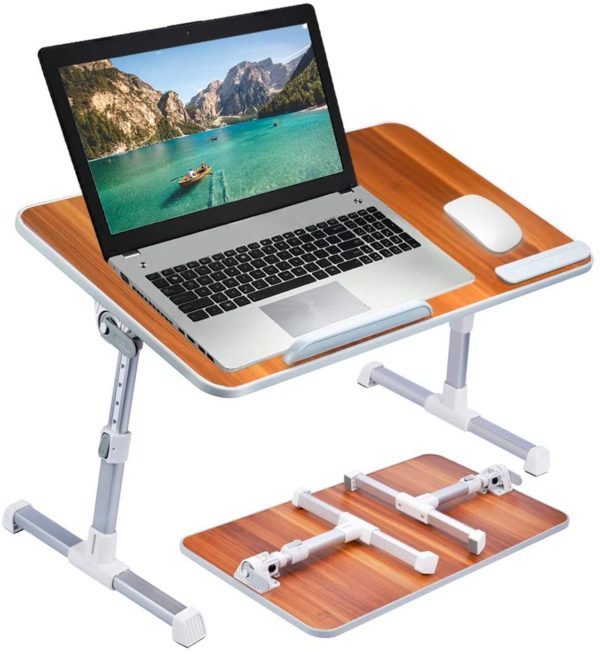 In the office, a person talks about constantly acquiring a standing desk. This is one of the best gifts for female coworkers. This multipurpose desk will be a welcome addition to the office or the home. The flexible workstation may be used as a desk for office work, a snack tray for watching TV, a laptop or tablet stand for resting in bed, or a food table for breakfast in bed!
8. Paperwhite version of the Amazon Kindle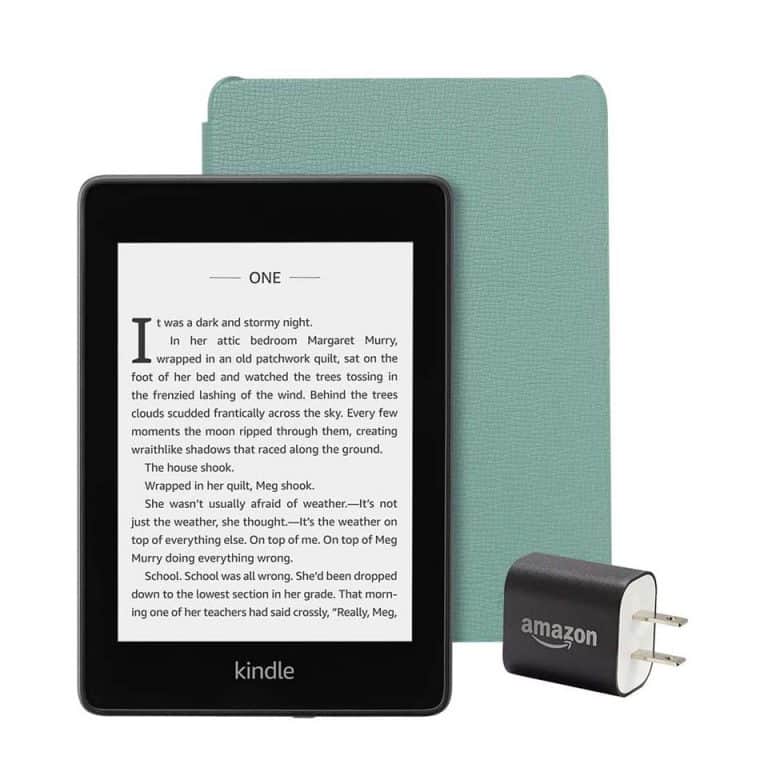 When giving a considerate present to your coworker, you have the opportunity to go all out. You can buy the new Kindle Oasis as a gift for your mother or mentor; she'll have plenty of new things to look forward to when she retires.
Best Beauty And Wellness Gifts For A Female Coworker
9. Massager with Shiatsu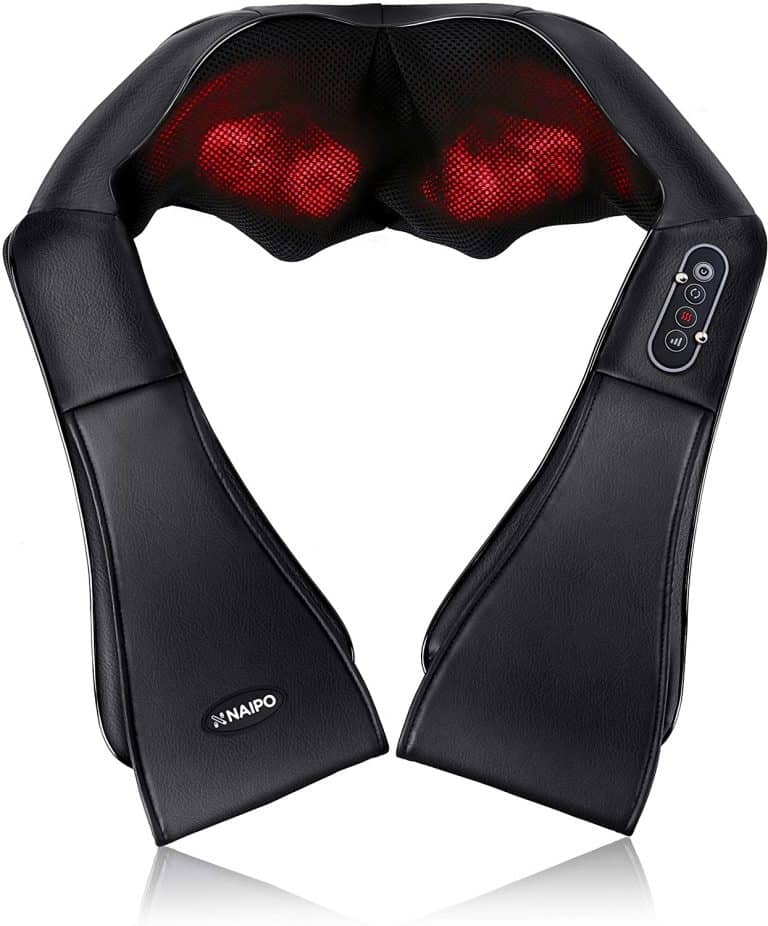 Soothe her aching back and fatigued muscles so she can get up and face the day with renewed vigor and energy. After using this birthday gift for female coworker, she'll never need another massager again. To honor your coworker on her birthday, it's a great present. It's small and light enough to take with you on the go. Grandma can even keep her personal masseuse in her car for use as she travels!
10. Gift Set of Bath Bombs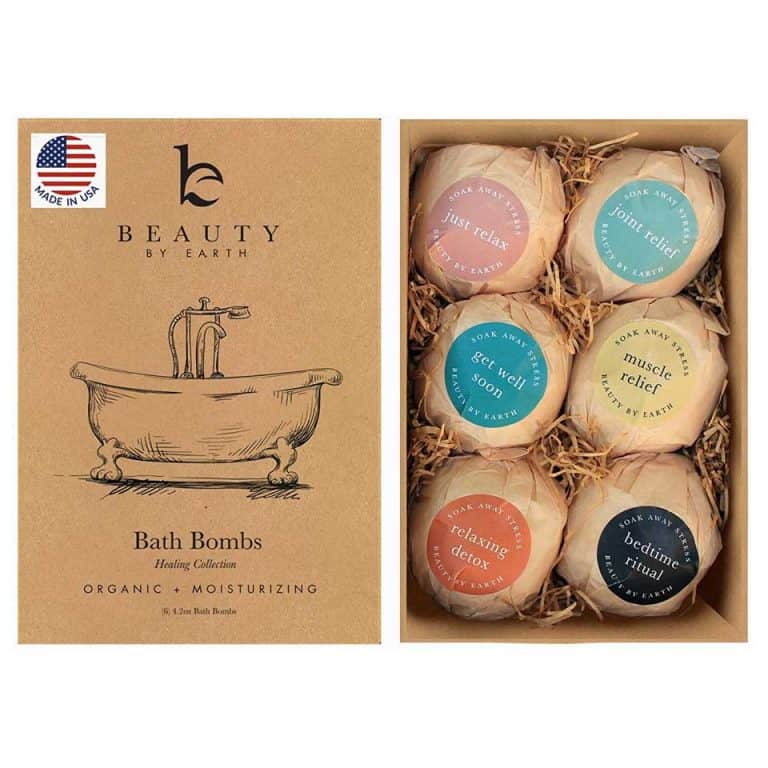 The proper retirement gift for coworker female doesn't have to cost a small fortune when you're on the hunt for it. A wide variety of creative and budget-friendly presents are readily accessible. Making a bath bomb is an affordable and thoughtful way to commemorate an imminent retirement.
11. Candles in a Scented Set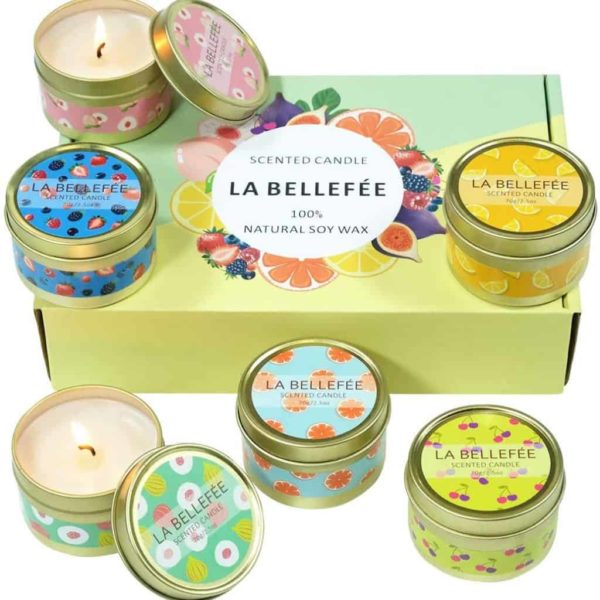 Gifts for female coworkers can be a powerful way to express your feelings, even if they're just small tokens. It's hard to think of anything better for someone who's a vital part of your life than a large-size set of scented candles. It's up to you whether you want a diverse selection of scents or just one special one.
12. Tropical Bath and Spa Scrubbie Soak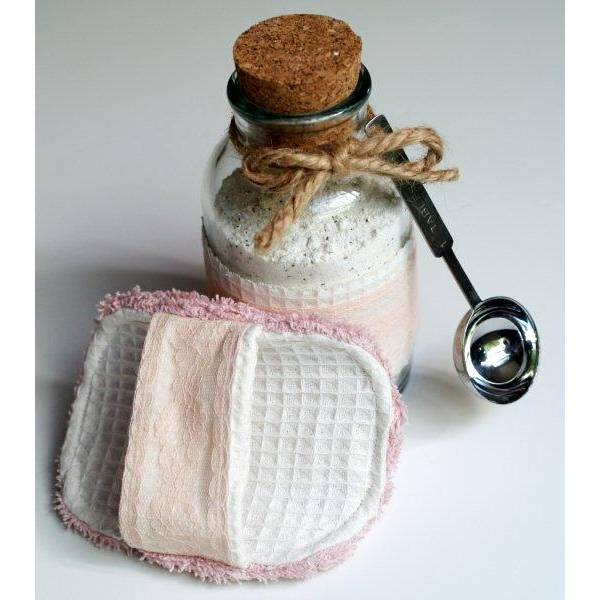 Does the job cause her a great deal of anxiety? It's possible to locate inexpensive gift ideas for female coworkers that offer an opportunity to rest and unwind if the long hours are too much for you. The best approach to get your coworkers to unwind is to make inexpensive gifts for them.
13. Tray of wood for the bath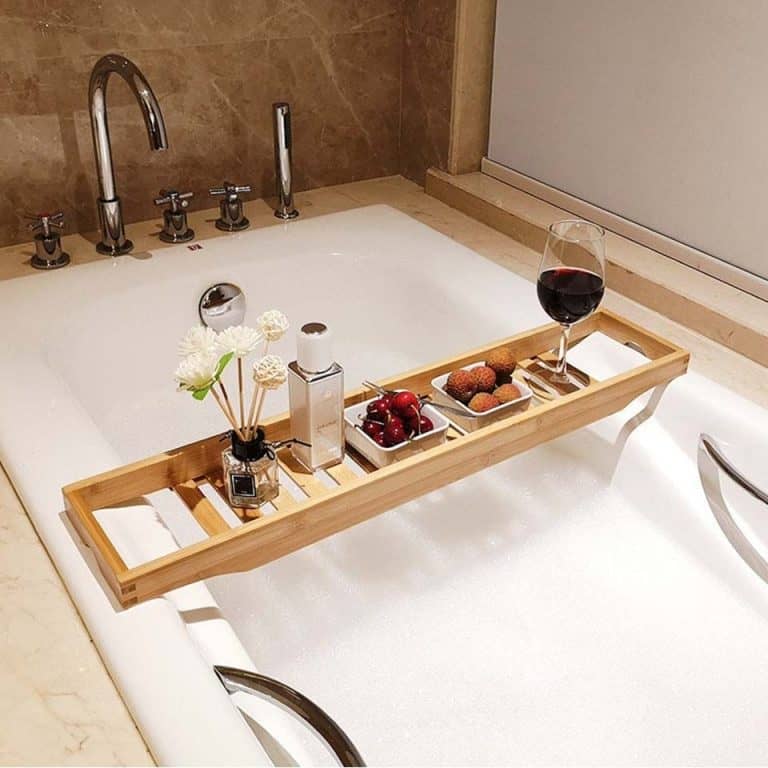 What is the age of your coworker who is a mom nearing? With your friendship, you are the only one who knows how hard she works to provide for her husband and children. A rustic wood bath tray will assist her transition into retirement after years of carrying the world's weight on her shoulders. With a good book, a bottle of wine, and a few candles, it's the perfect place to relax in the tub.
14. Necklace to Show Your Appreciation for the Leader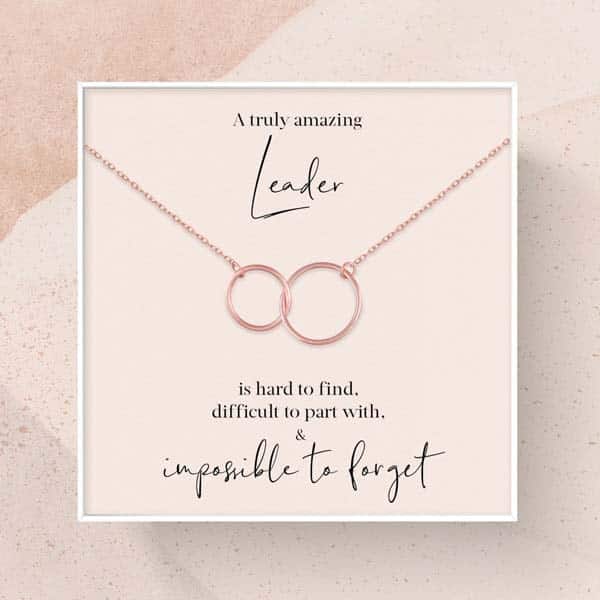 Show your appreciation for a great leader's help by giving her a simple piece of jewelry. Using this going away gift for female coworker who has made the workplace a better place is an honor. It is such a wonderful farewell gift that goes with anything!
15. Slippers with Soft Memory Foam Insoles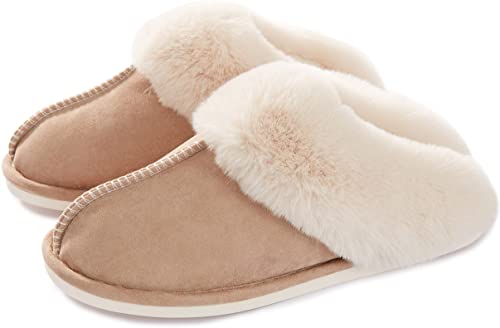 Warm, fluffy slippers will make your mother's sore feet feel better. These gifts are so warm and inviting that she'll look forward to slipping her feet into them every day when she gets home. They have non-slip soles, so she may walk up and down stairs and on slick surfaces without fear of slipping.
Best Food And Drink Gifts For Co-Workers
16. Food Face Plate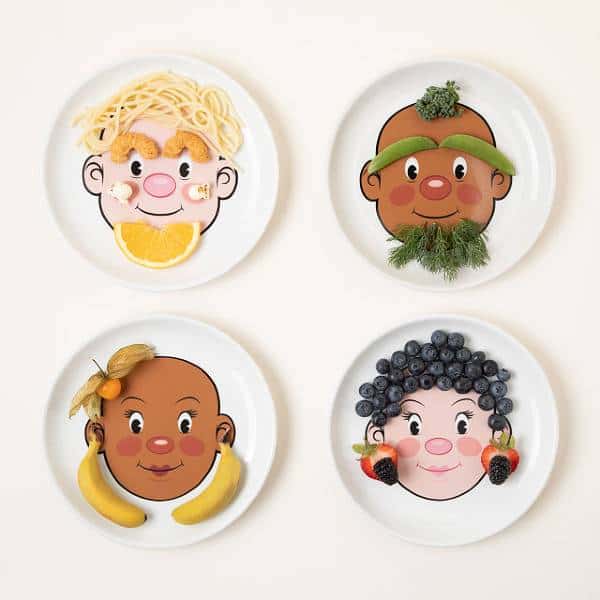 The types and sizes of Food Face Plate Gifts are virtually limitless. A Christmas gift for a female coworker that reflects the recipient's personality is a good idea if you're shopping for someone with a distinct character. It's a fun and creative way to show a coworker how much you care.
17. Chocolates, We'll Be Missing You!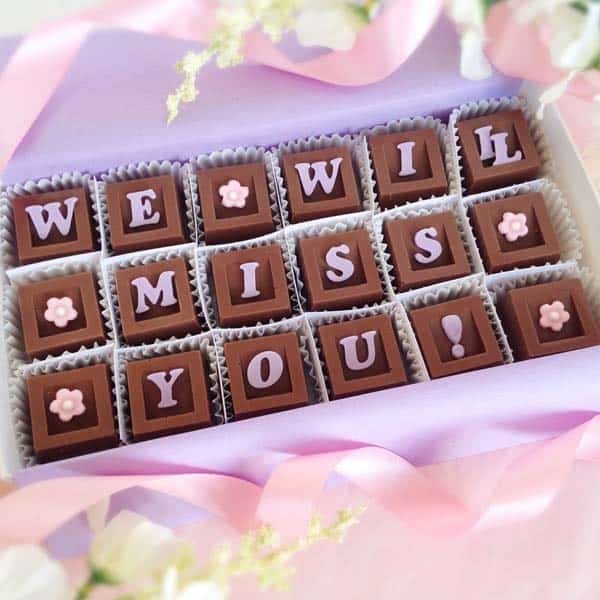 As a farewell choice, chocolates are excellent gifts for female coworkers. Bring a smile to your co-worker's faces on their last day of work by treating them to something nice. Ask for a taste of these beautiful treats in exchange for telling them how much you miss them!
18. The Wine Label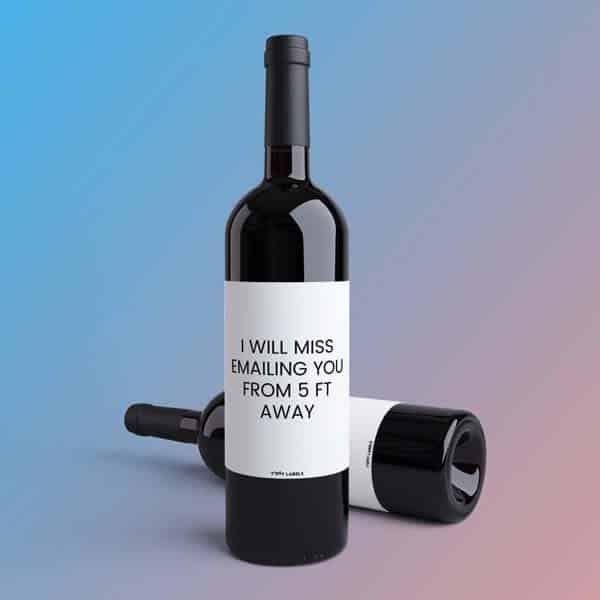 You can use this inexpensive farewell gift idea for any farewell celebration. A bottle of wine that perfectly matches the occasion is a great way to liven things up. Make a farewell gift for a coworker a little more enjoyable by adding a little levity. It's a surefire strategy to keep your business at the top of everyone's thoughts!
19. Gift Set with Miniature Cups of Tea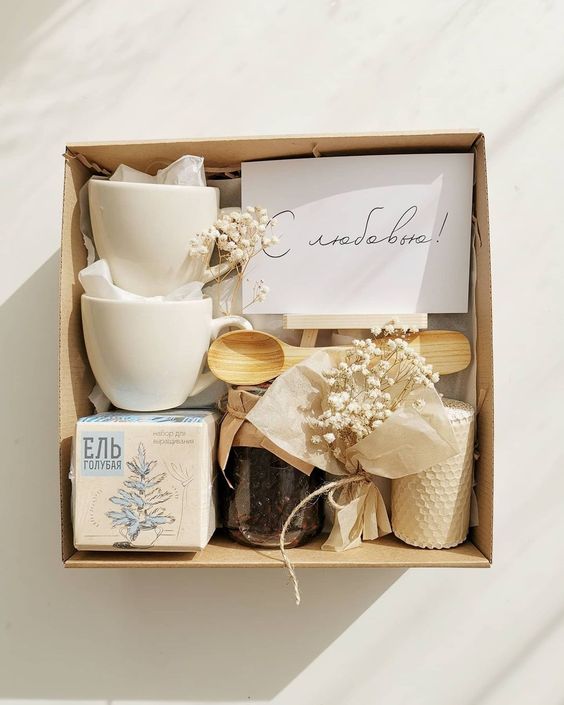 A small cup of coffee made with organic ingredients like turmeric and ginger is known as organic tea. Handcrafted to relieve tension and calm the spirit. An embrace from her granny would be like this. With its calming and energizing properties, this tea is the ideal pick-me-up in the middle of the day. This birthday gift for female coworker is made from the most luxurious material she has ever felt.
20. Basket of delicacies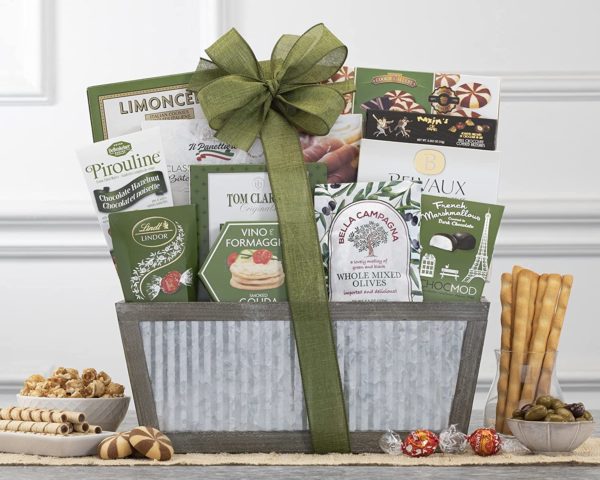 It's uncommon to find food gift baskets stocked with subpar products, such as those strawberry-flavored candies. This is a gourmet birthday gift for female coworker basket, not a fruit or candy one. Included in the gift basket are a variety of sweet and savory snacks like caramels and crackers, as well as olives and cookies. In addition, the gift basket includes a handwritten note. Realtors can give this as a birthday present to their coworker as a thank you for their business.
21. Mug with a sense of humor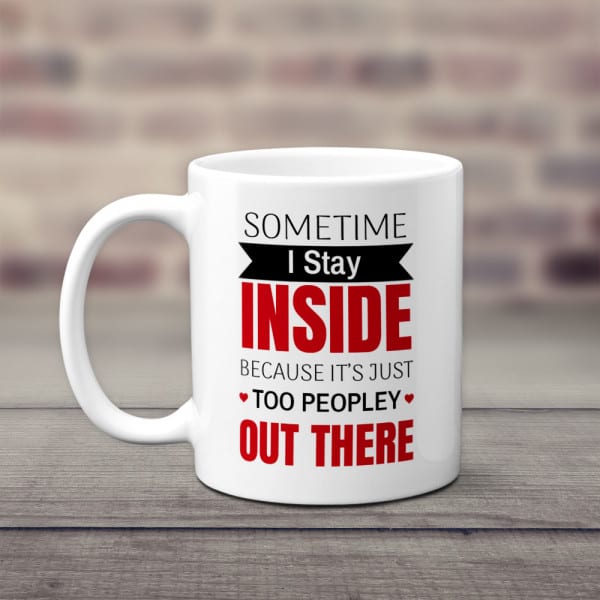 Often, the best $30 gift for someone on your list is a Christmas gift for a female coworker that's a little bit sarcastic. Your gift has made an impression if you can make your coworkers laugh or grin when they get it.
Home Décor And Personalized Gifts For Female Cowoker
22. Customized Mother Print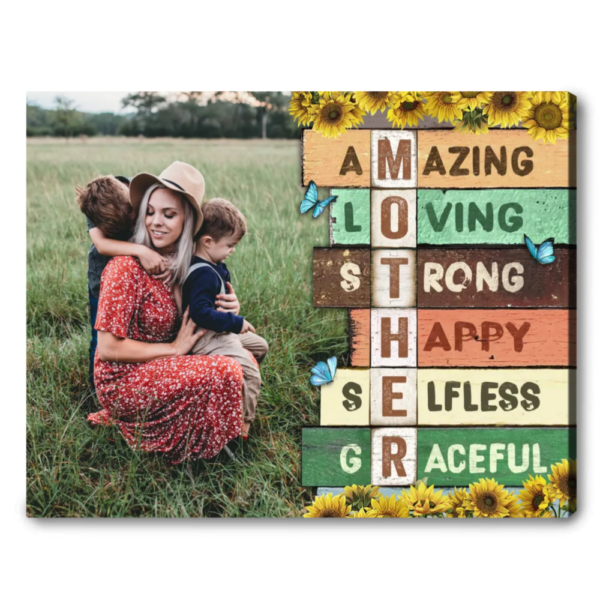 When you put some consideration into your gift, you can be sure that it will be appreciated. With this unique print, you'll be able to find thoughtful and memorable presents for your beloved colleagues. When you give her a present that perfectly encapsulates the unique dynamics of your relationship, she's bound to be touched.
23. Luggage Tags of the Leather Kind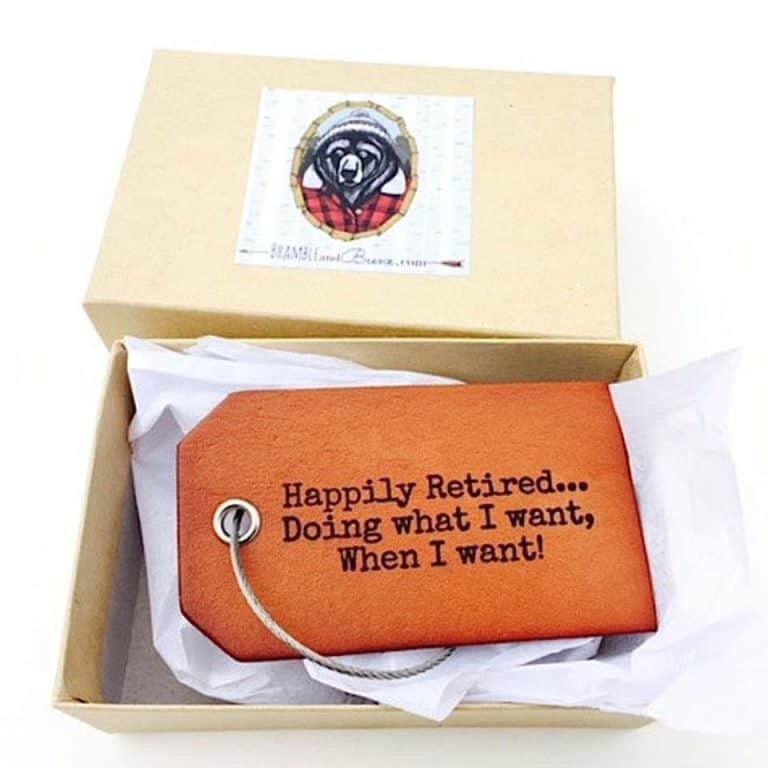 With a lifetime of giving behind you, retirement is the ideal time to see the world. A baggage tag is a retirement gift for coworker female that may be put to good use quickly, whether you're traveling the world or extending your horizons in your own backyard.
24. Happiness is what I'm going to focus on today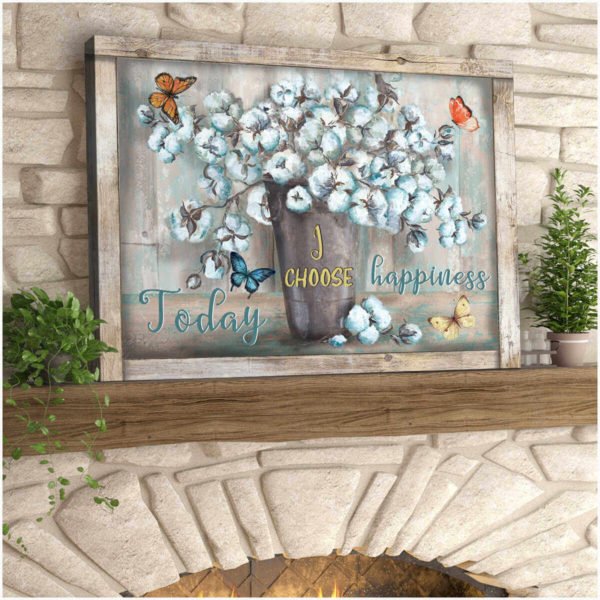 Sometimes we need a little inspiration and a dose of happiness to get us through the day, no matter what we do or where we are. With that in mind, give this "Today I Choose Joy" canvas wall art to the best friend woman in your office as thoughtful gifts for female friends. So that she can hang it in the corner of her living room or bedroom, and each morning she'll be greeted by a cheerful mood.
25. Personalized Friendship Ornament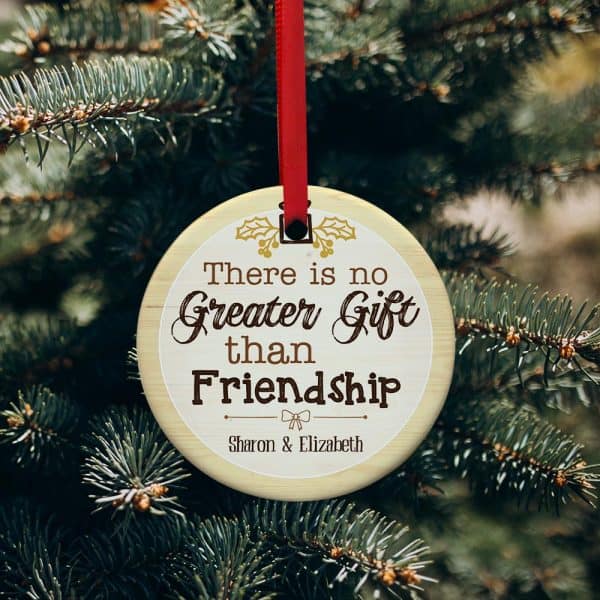 Even if you don't know everyone in the office, it's a safe bet that you have a few close buddies. To show your appreciation for these people, consider giving them a personalized ornament for the holidays.
26. Let It, Snow! Suede Pillow for the Christmas Season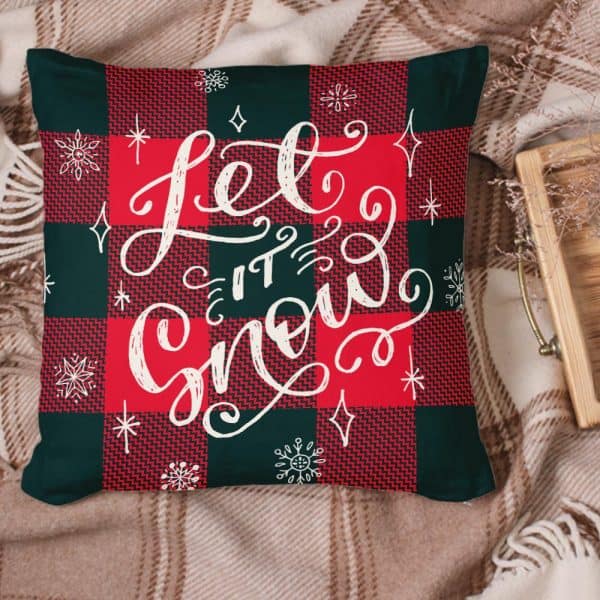 If you want to narrow your search and discover the perfect Christmas gift for a female coworker, consider incorporating a holiday theme. It's a great idea to give coworkers this suede pillow with some of the most iconic images of the holiday season.
27. Make Your Own Photo Collage Mugs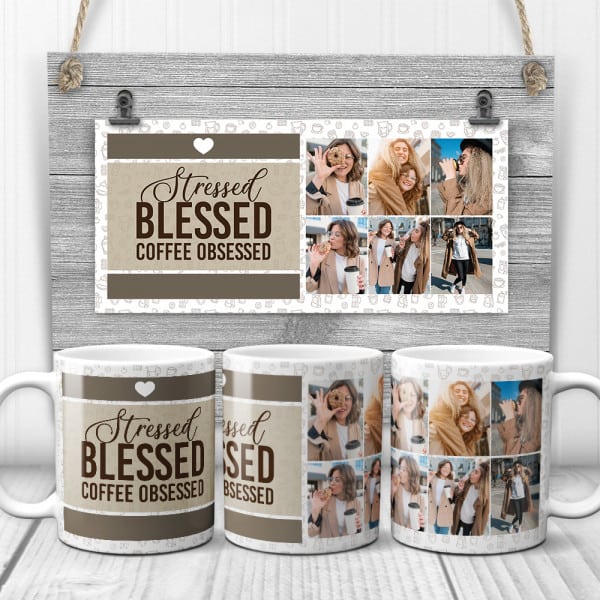 If you and a coworker are very close, you may have many images taken together over the years. To express how much you care for each other, put an attractive photo collage on your mug.
28. Pillow for the Holidays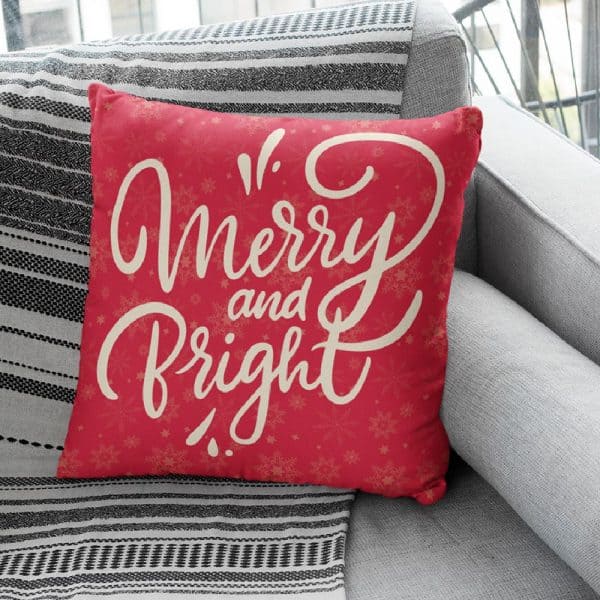 What if you need to buy a few affordable gifts for female coworkers for the holidays? A holiday-themed suede pillow is a perfect addition. This is an excellent choice if you're scrambling to find a last-minute gift for your employer or a Secret Santa exchange.
29. God Bless You With Joy Wall Art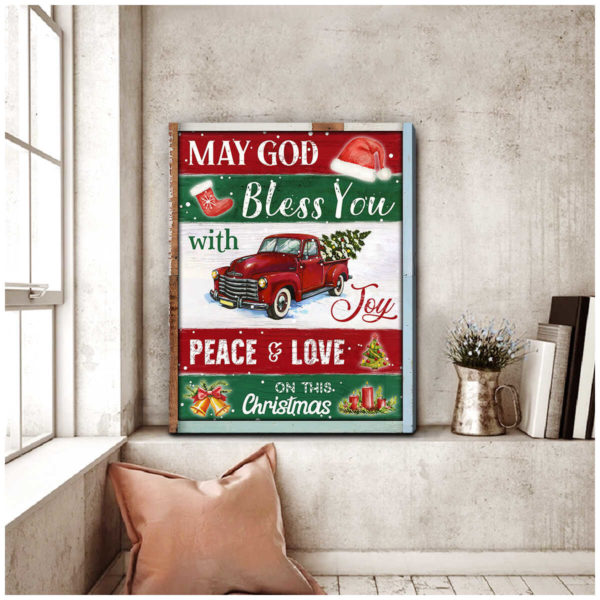 If you have employees that believe in the power of chance, this chance canvas print would make an excellent personalized Christmas gift for a female coworker. It is a wonderful gesture to demonstrate to your coworkers that you like spending time with them.
Read more:
With a little experiment, you'll be able to find the best and finest gifts for female coworkers, even if it's a challenge. Investigate your options and evaluate which ones best suit your teammates' preferences.