It's never easy to shop for the best gifts for female boss. If you're spending too much time on it, you might risk making them uncomfortable. If you just have a little time for it, you might get nothing great at all. But don't worry much. Oh Canvas's here to help you find the most practical, impressive gifts that tend to win any boss over. From practical gifts for her office to personalized pieces, you'll find at least one thing to wrap for your lady. Read on and get inspired!
Unique and impressive boss lady gifts
1. Mug & Warmer Set
Is your boss addicted to her coffee mug? Thanks to you and this warmer set, she no longer has to drink room-temperature coffee! It's a wonderful gift that you can give on any occasion around the year.
2. Accessory Desk Organizers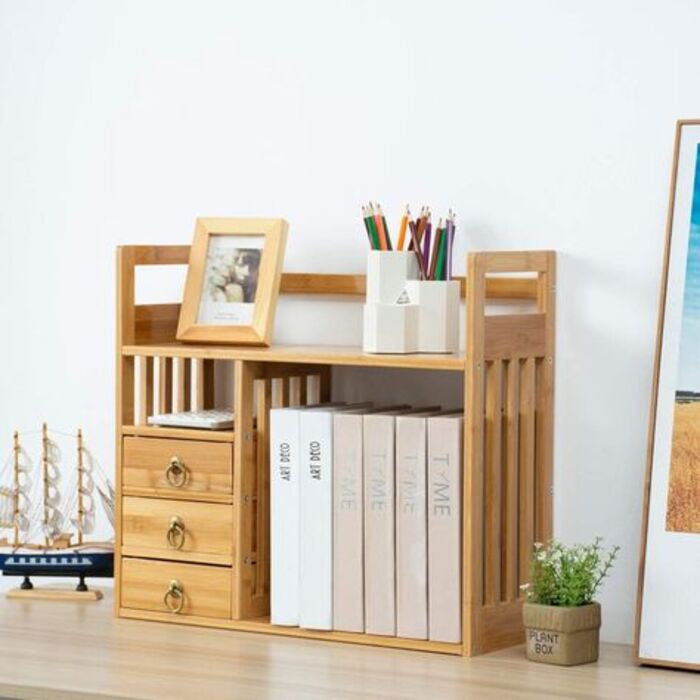 When finding unique gifts for female boss, don't miss out on this accessory desk organizer. It's a fashionable and functional gift for a boss who is fussy about their desk space. It's also an impressive piece of decoration that elevates the look of her workstation.
3. Letter Sorter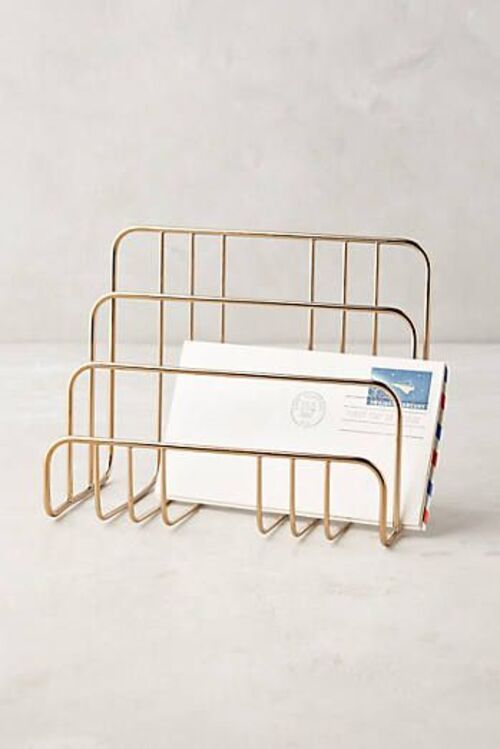 Upgrade her workstation with a metal letter sorter. It's designed with different compartments, which help her classify all the letters. She won't have to worry about losing anything again.
4. Room Spray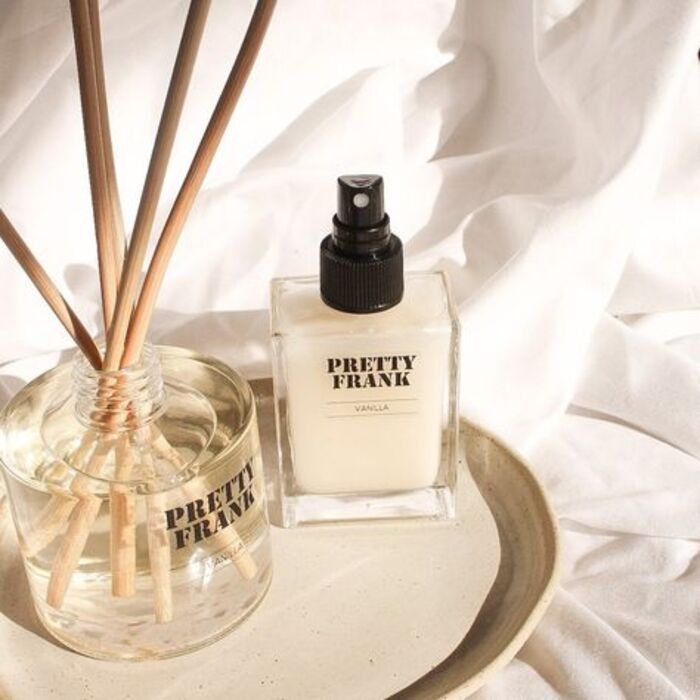 This luxurious room spray is a great choice if you want to bring a charming ambiance to her office. It delivers long-lasting, relaxing vibes that make her feel warm and comfortable. Opt for her favorite scents (if you know what she likes) or fresh, natural fragrances such as fig tree, sweet orange, or eucalyptus. That's how you make your gifts for female boss stand out among others.
5. Bar Tool Set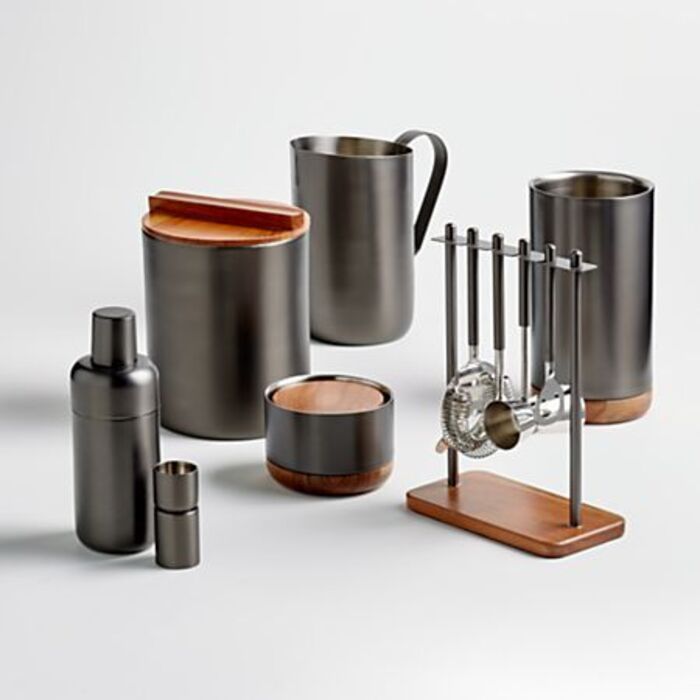 Along with a bar cart at home, this silver toolset is the perfect gift to complete her cocktail-making equipment. You might be invited to her house for a cheery party or a warm dinner with homemade drinks.
6. Storm Cloud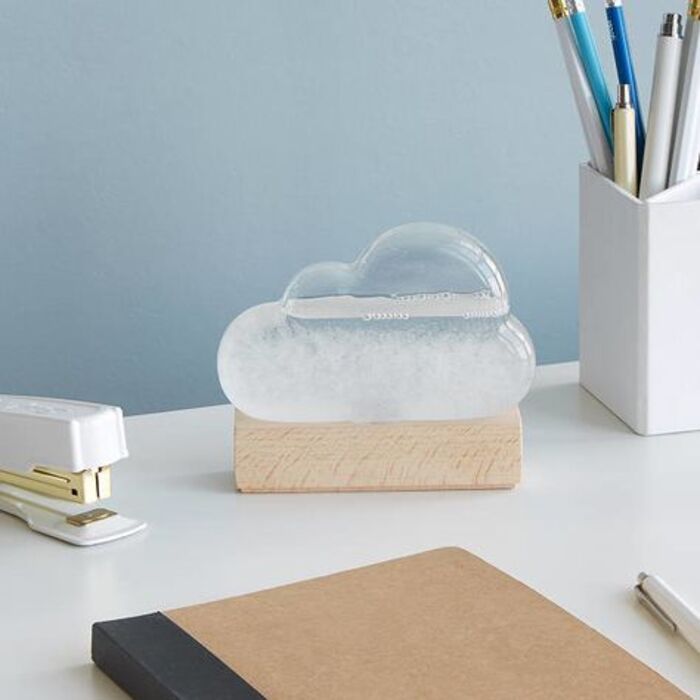 Add a little unique, amusing touch to her workstation or nightstand with this adorable storm cloud. When the atmosphere changes, a special liquid in this desk item crystalizes in a variety of designs to keep your lady up to date on weather conditions.
7. Eyeglasses Holder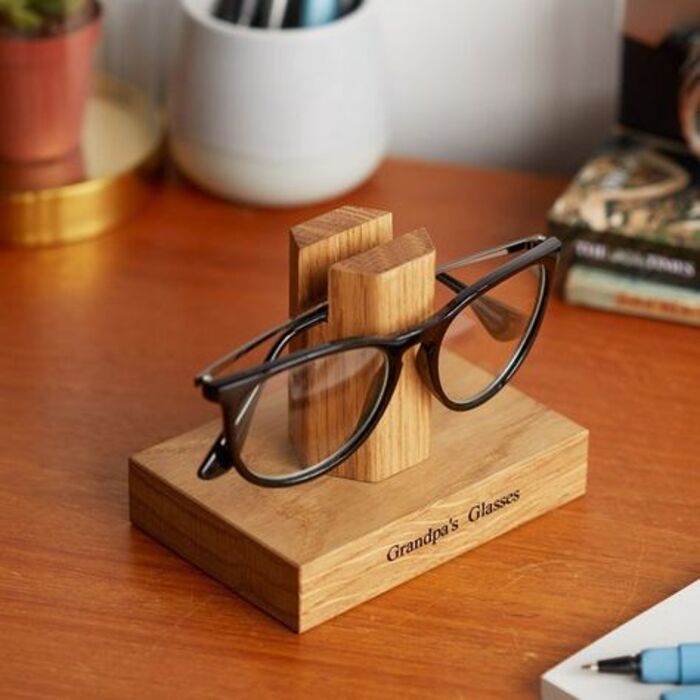 On the hunt for other unique gifts for your boss female? This handcrafted wood eyeglass holder would be ideal for your boss, who is notoriously bad at remembering where she put her specs. She'll be thankful for your thoughtful gesture, which helps her save time and not get mad finding her glasses.
8. Charging Station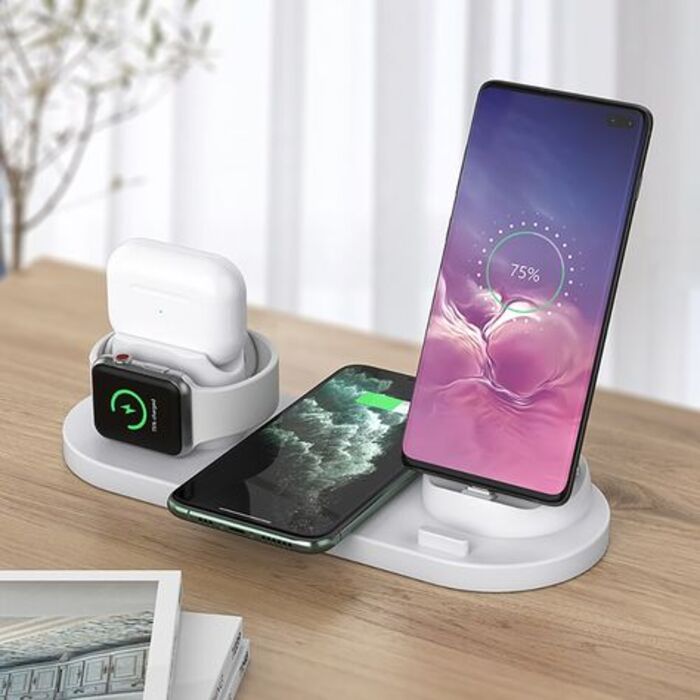 There is nothing worse than carrying along many different chargers for all of your different gadgets. This multitasking charging station is the missing piece on your boss's desk. Besides keeping all her devices fully charged, this station plays its best in keeping the workspace nice and organized.
9. Inspirational Canvas Print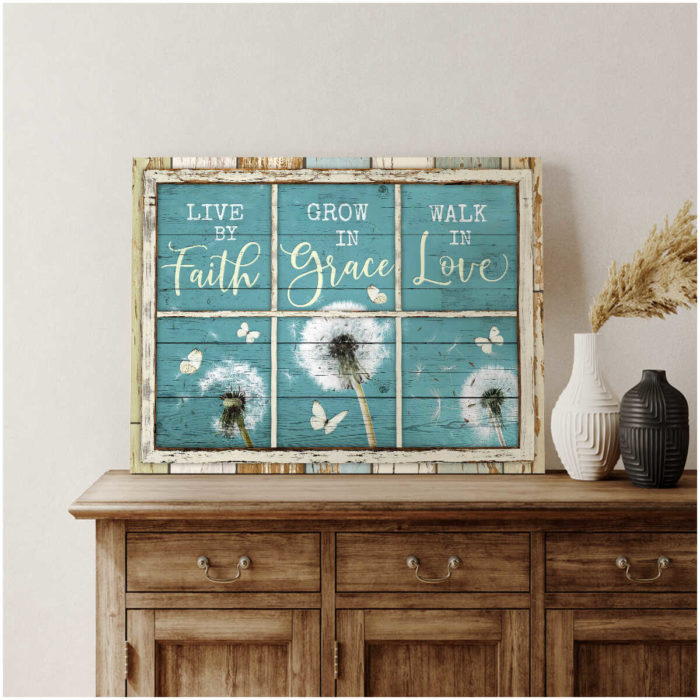 Spruce up your boss's working place or her home with this adorable "Live by faith" canvas print. Calming blue color, along with elegant elements featuring dandelions and butterflies, will add the most charming touch to her space. Don't miss out on this stunning piece when finding perfect gifts for your lady boss.
10. Concrete Bookend and Vase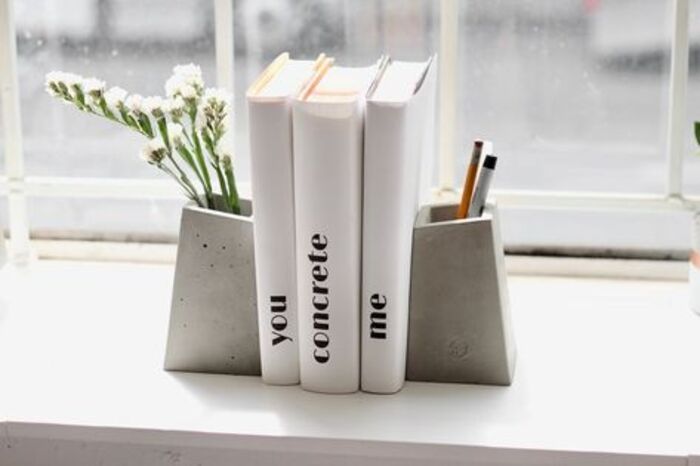 Are you looking for impressive gift ideas for boss lady that can win her over? These concrete vases are a wonderful addition to any shelf or desk. In addition to serving as charming bookends, they hold pens and other pieces of writing implements. Especially, your boss can still display a small bouquet or any lovely decorative item in these vases to elevate her working desk.
11. Desk cable clips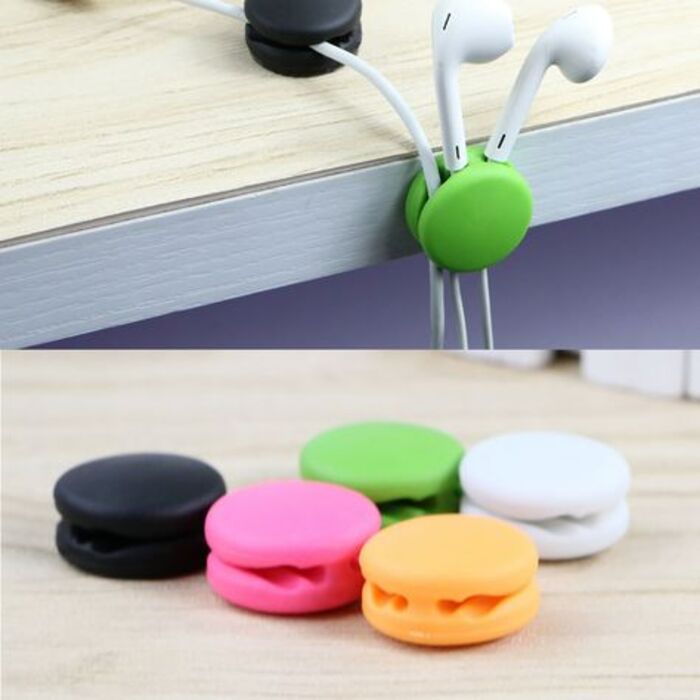 It's a little but useful gift that will finally put an end to her clutter of cords. You can make the gift set look more substantial and impressive with a few of these wire clips, a card, and some sweets.
12. International cuisine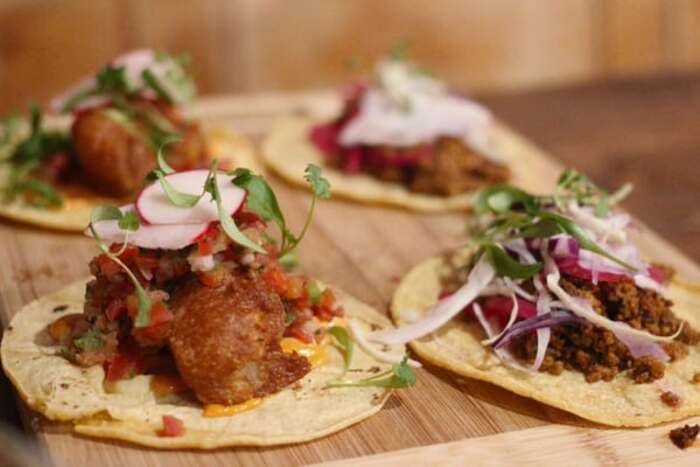 If you want to give your boss lady this special gift, you must understand her favorite taste of cuisines. Mexican tacos, Italian spaghetti, or Thai tom yum are ready to arrive at her door if you place an order. Along with a gift card, you're making great gifts for female boss that show how sweet and thoughtful you are.
13. Google Nest Mini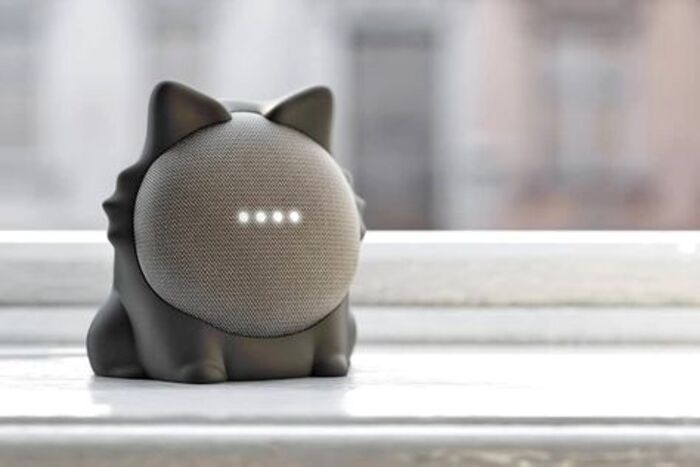 This can be a luxury present for her. Mini smart speakers with built-in Google Assistant let her do everything from dimming the lights to checking the weather using just her voice. She can still have it read her daily schedule out loud or look up random information on the internet. These amazing features make them excellent boss lady gifts that you've ever given.
14. Macaron Gift Set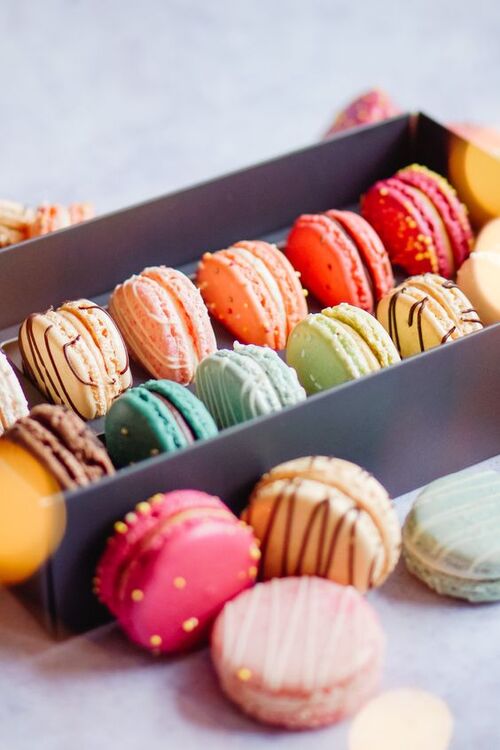 If your big lady has a sweet tooth, these colorful and tasty macarons are sure to please her. When she opens this macaron gift box, you'll see a happy smile on her face. This unique present for her is sure to brighten up her day.
15. Air Plant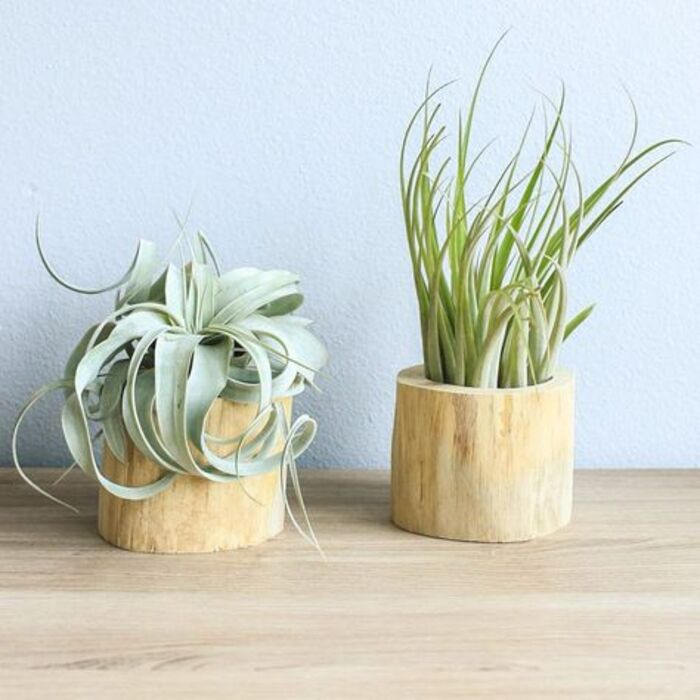 How fantastic it is to give your supervisor air plants on special occasions. Besides bringing a fresh atmosphere around her office, these plants are ideal for workplace decoration. Especially, she can just grow these hard-to-die air plants with the least amount of time and effort required. She'll appreciate it a lot.
16. USB-Heated Slippers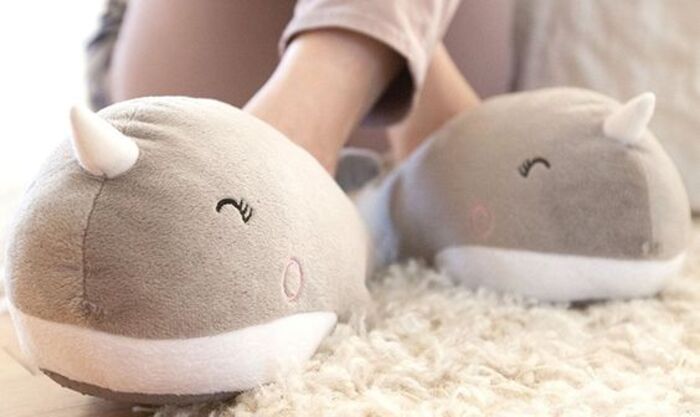 This winter, she'll be warm and toasty with these adorable heated slippers from you. She can wear them between meetings to keep her feet from suffering at the end of the day. These sleepers are sure to be impressive gifts for lady boss that successfully show how much you care about her.
17. Weighted Eye Mask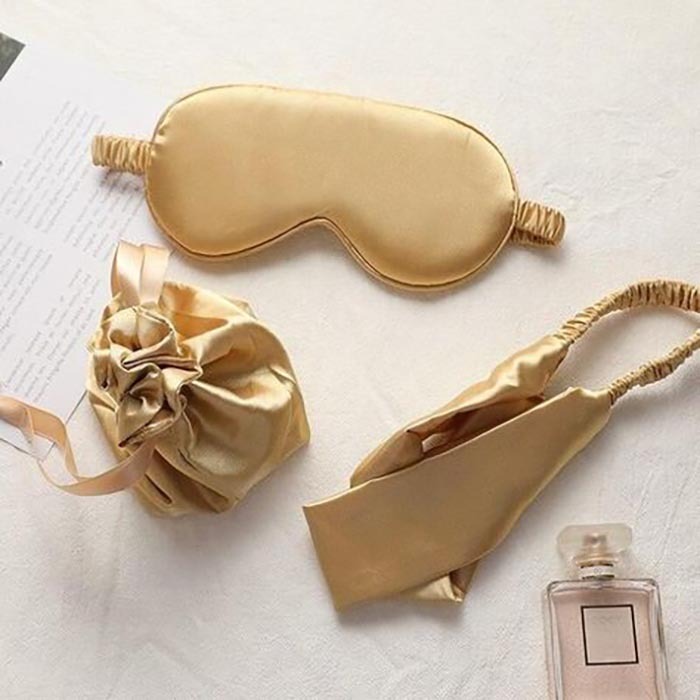 If your boss frequently travels, give her this weighted eye mask as a gift. It provides immediate relief from headaches and allows passengers to get some much-needed sleep on long flights. Additionally, it's wonderful for protecting her face and is sure to be a hit with her if she's a beauty fanatic.
18. Marble Coasters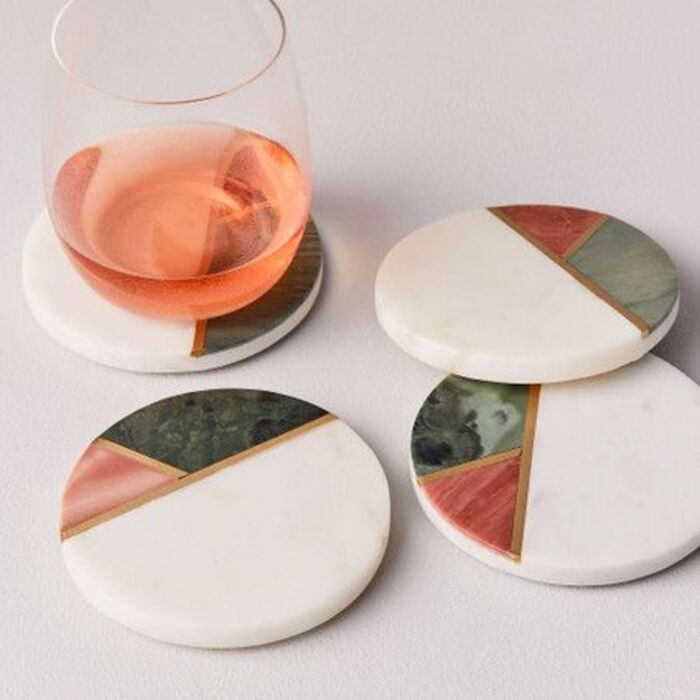 There is no better thing for someone who despises water ring marks on furniture than having an excessive number of coasters! With or without a beverage on top, these marbled coasters are still a stylish addition to any table. They're unique gift ideas for female boss that won't go unnoticed.
>>> Read more: 41 International Women's Day Gift Ideas For Your Beloved Women
Personalized gifts for female boss
19. Custom Mug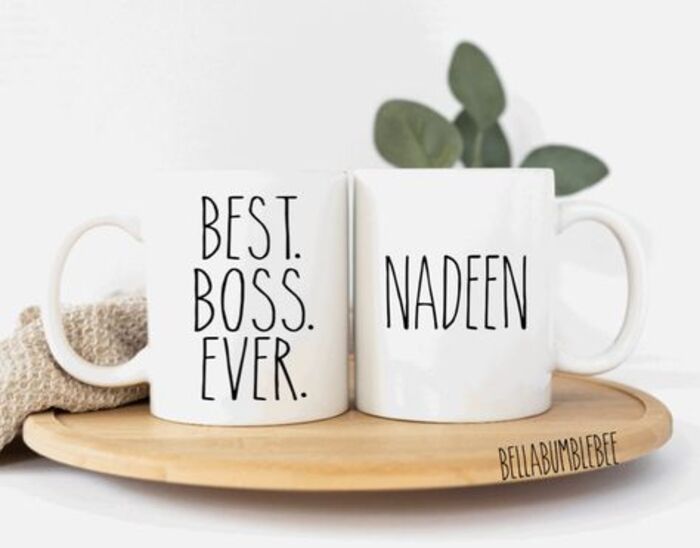 Surprise your boss's birthday with a couple of custom mugs that are sure to win her heart. Personalize them with her name or a lovely quote that makes her instantly smile before she has the first sip. These mugs are considered the best custom gifts for a female boss that you shouldn't miss out on.
20. Custom canvas art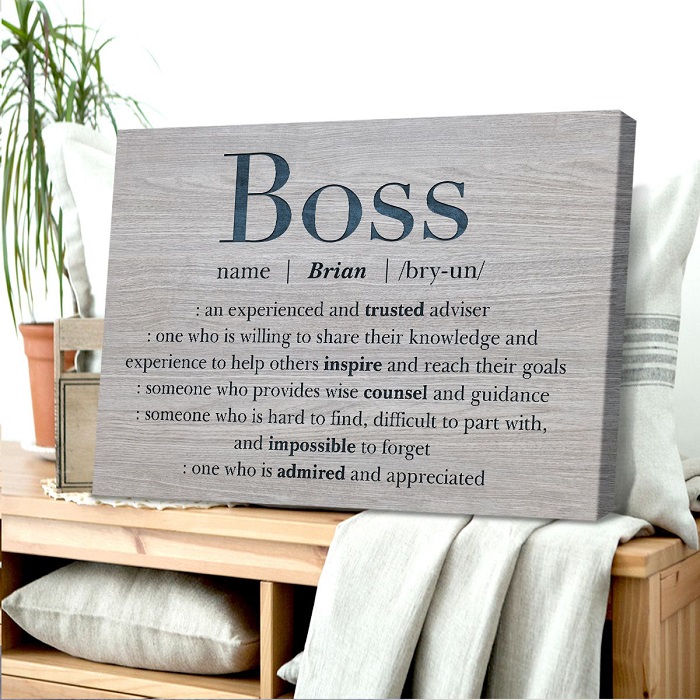 Nothing can compare to a custom canvas print in providing a sentimental ambiance to your lady's office. With photos, names, or inspirational quotes on it, the canvas is sure to attract everyone's attention. It's also a charming decorative piece that tends to elevate the charming look of her working space.
21. Leather Business Card Holder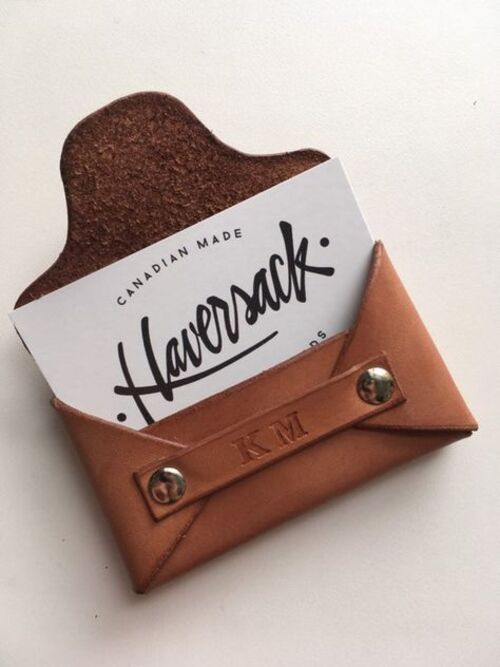 Another wonderful present for a boss is this sophisticated case. It's a useful piece that helps her look professional whenever she takes out her cards. Add a monogram to your order to take this gift to the next level.
22. Personalized Cufflinks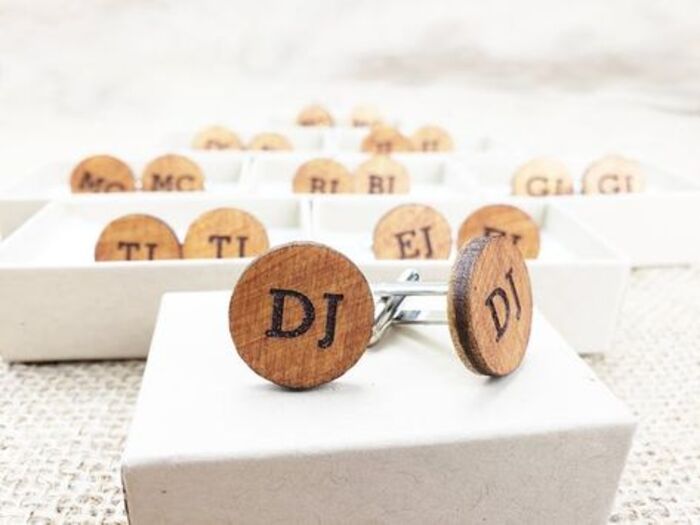 Are you still looking for other stunning gifts for your boss female that tend to leave the best impression on her? These customized cufflinks in stainless steel with hand-punched letters make a thoughtful gift for a stylish boss. They add an extra elegant touch to her outfit, making her feel loved and special.
23. Personalized Name Necklace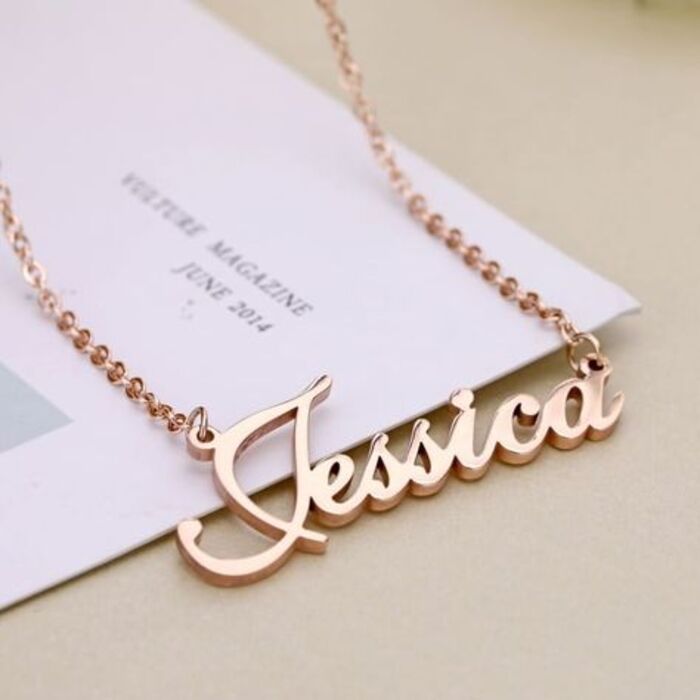 Your supervisor will appreciate the personalized touch when receiving this custom name necklace from you. Whether it goes with silver, gold, or rose gold, it's an amazing piece that she'll treasure year-around.
24. Custom Insulated Tumblers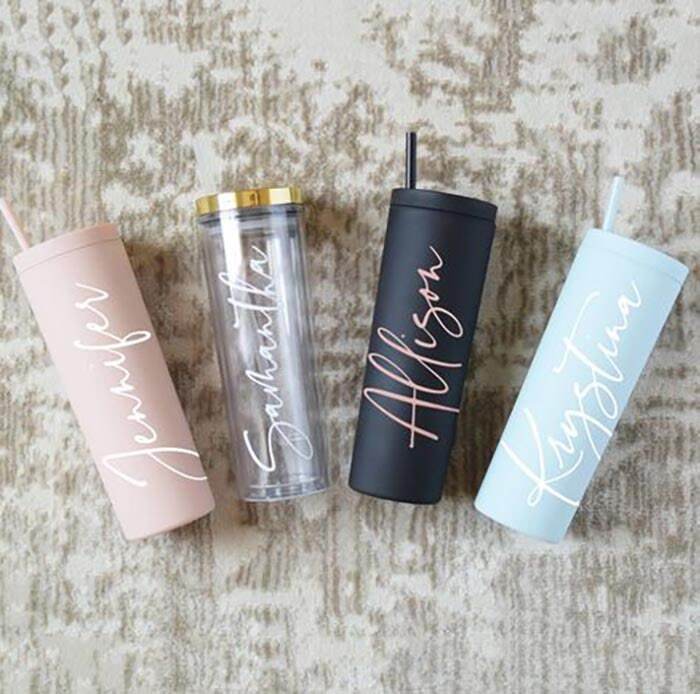 Custom tumblers are stunning personalized gifts for female boss that she'll actually love and use. Opt for her favorite color and inscribe her name on it; you've got an amazing tumbler to give on her birthday or any special occasion.
25. Custom book embosser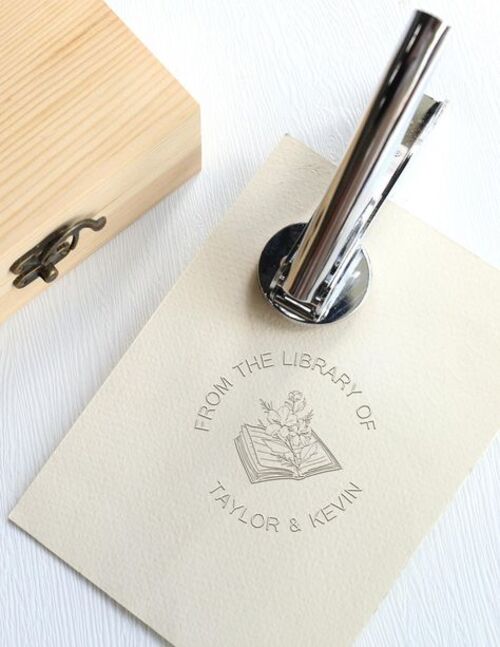 If you're looking for truly unusual and thoughtful personalized gifts for female boss, this book embosser is a brilliant choice for you. Your boss can use it to make a remarkable sign for her books or envelopes. With her name appearing, she'll be impressed and proud.
26. Funny desk sign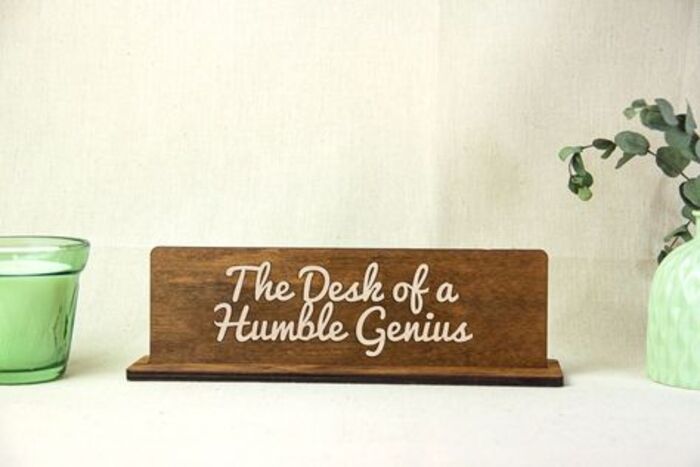 It's a great gesture to add a lovely touch to your boss's working desk. With a funny desk sign, you're bound to make her happy and proud. She'll treasure this adorable sign for years to come.
27. Truffles And Wine Gift Set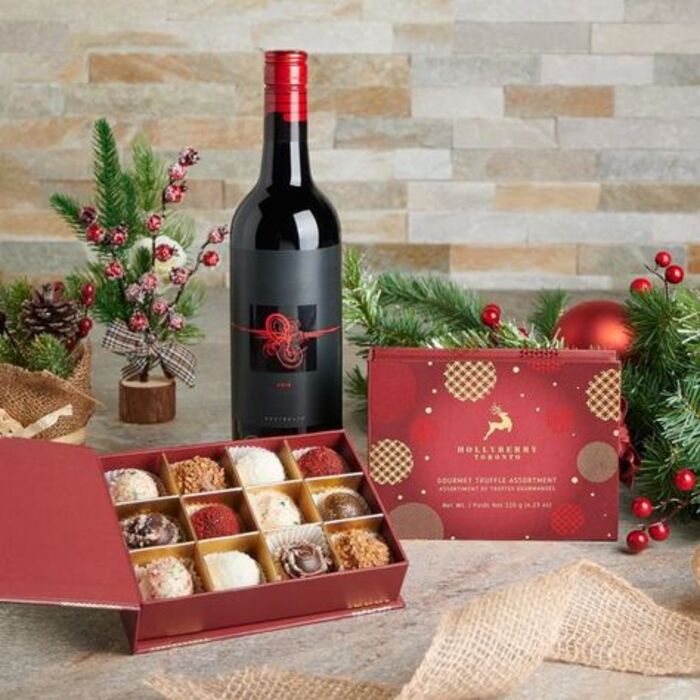 If you get your boss this truffles and wine package, she will be overjoyed. The set with a bottle of dessert wine and a box of truffles with flavors like coffee, cherry, raspberry, and almond is sure to satisfy her taste. Put them on in a box or a basket where you can add the final custom touch. It'll be one of the most amazing personalized gifts for female boss that won't go over the top.
28. Gift Card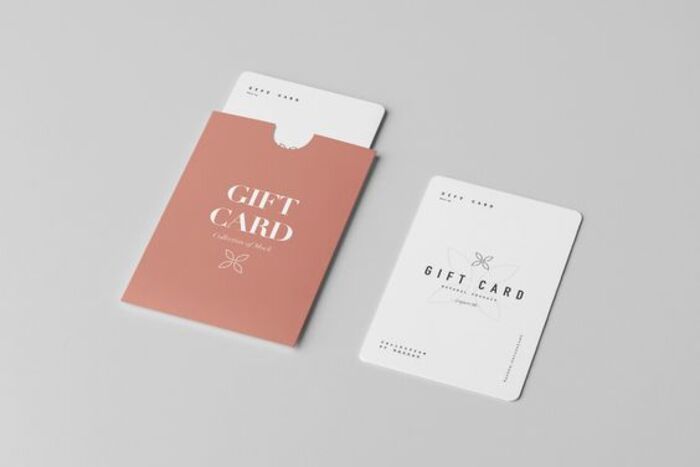 Among the most popular bodd lady gifts, gift cards stand out to be practical and impressive. Bookstores, spas, department stores, or restaurant gift cards work well. If she's a fan of coffee, a gift card to Starbucks is a good start. Noting her interest and lifestyle will help you go with the smartest decision.
29. Unique Bamboo Cheese Board
When it comes to excellent personalized gifts for female boss, you can't skip this classic cheese board set. With cracker and nut side trays and some utensils included, this board will be well appreciated by your lady boss for years to come. More specially, she'll be surprised when seeing her name on it. That's a thoughtful gesture that impresses her the most.
30. Custom trinket tray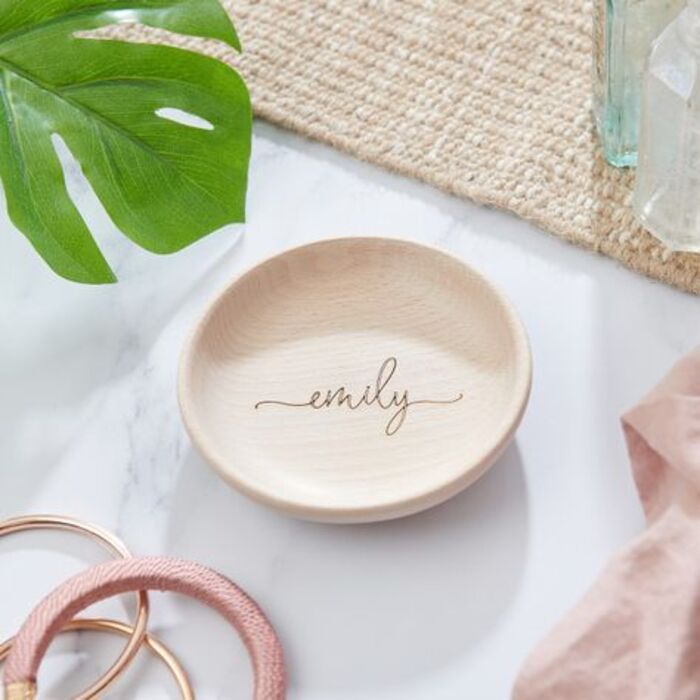 Add an elegant touch to her nightstand with an adorable custom trinket tray. Besides keeping her rings, earrings, or other accessories tidy, the tray makes your boss feel special with her name beautifully inscribed on it.
31. Personalized Canvas Art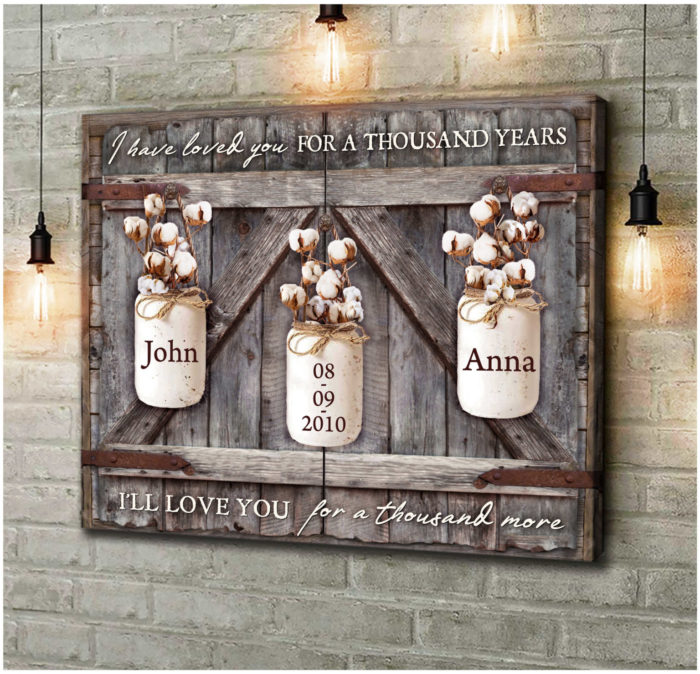 If you know your boss lady and her husband so well, this canvas might be a brilliant gift idea for her. She'll treasure how sweet and considerate you are to give her such an adorable present.
32. Soft throw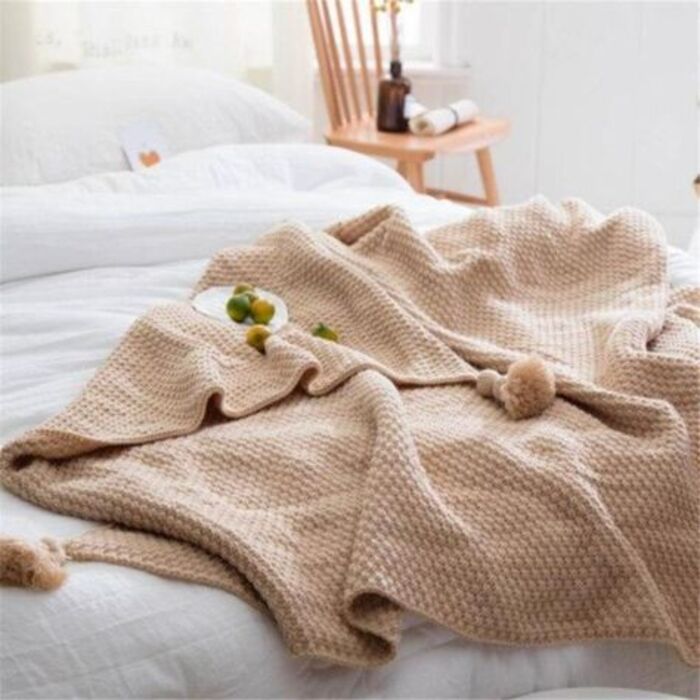 A soft, cozy throw is sure to win any lady over. She can use it at home or right in her office to get the warmest vibe. With her initials personalized on it, she'll treasure this blanket all year-round.
33. Healthy Snack Subscription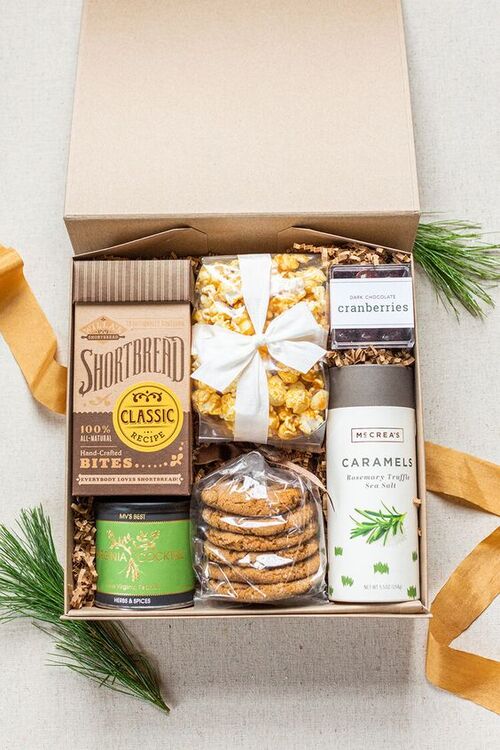 Your supervisor will appreciate receiving a box of gluten-free, organic, and healthy snacks. It'll be a delight that powers her workday with chips and candies from new and trending food companies.
>>> Read more: 36 Best Gift Baskets For Elderly Women She Will Appreciate
Thoughtful gifts for your boss female
34. Bonsai Plant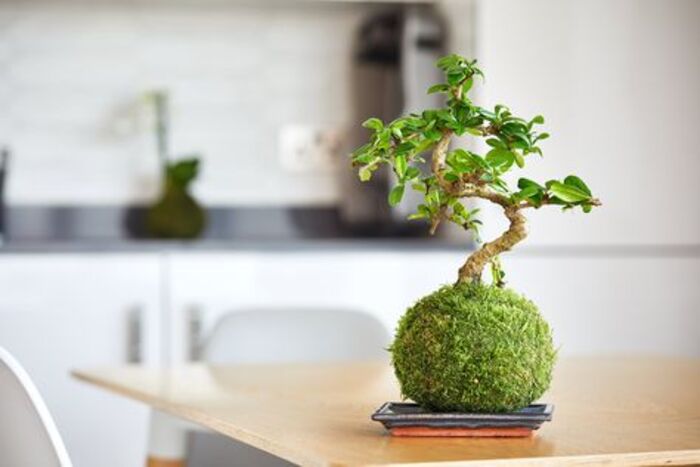 A little green ornament will look great on your boss's desk. It livens up the atmosphere around her, delivering a fresh working vibe. To gain an extra point, opt for an easy-to-grow type of tree for your busy boss lady.
35. Bamboo Desk Organizer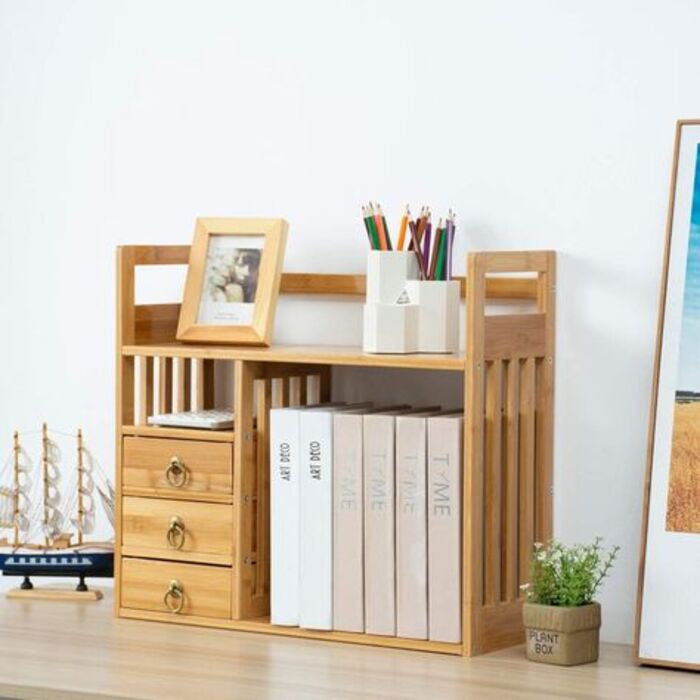 This desk organizer has less of an impact on the environment since it's made of bamboo. Thus, it's one of the delicate gifts for female boss who is ecologically conscientious. We're sure she likes how useful it is to have large compartments for a file folder and smaller ones for notepads, paper clips, and pens.
36. Stainless Steel Water Bottle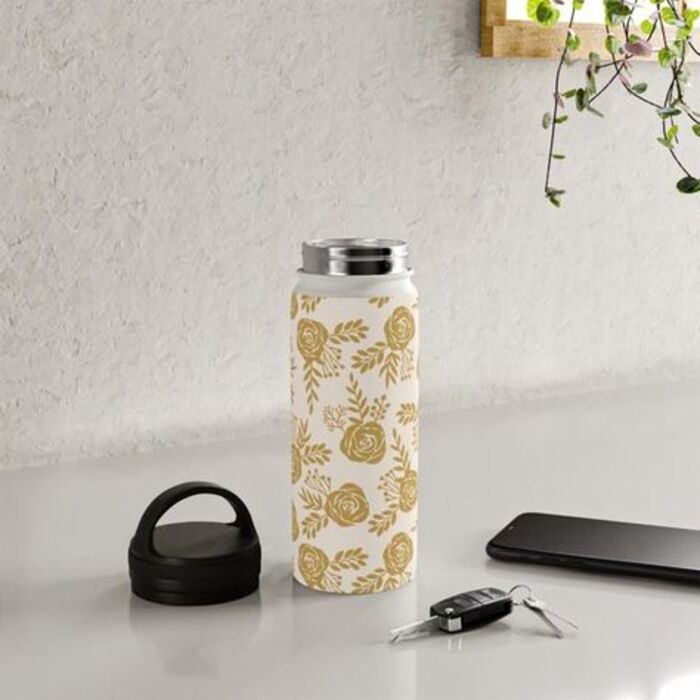 Your boss will never run out of water, thanks to this stylish water bottle. It's also a nice change from her usual plastic-based version. Giving this bottle to her is an amazing way to show how much you care about her.
37. Leather Touchscreen Gloves
From now on, she'll never miss an opportunity to send you a slack message while they're on the go again. With these touchscreen gloves, she'll easily manage her phone no matter how cold the weather is.
38. Candle Set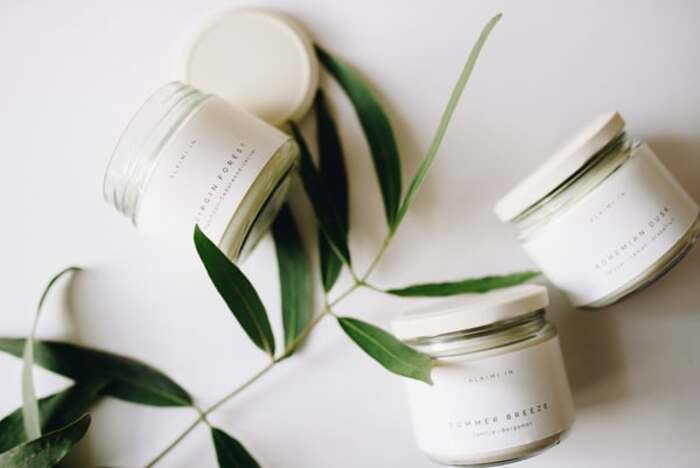 You can never go wrong with candles for thoughtful gifts for your female boss. With a variety of scents out there, it's quite tricky to choose the most appropriate one for her. If you know what she likes, no need for brainstorming. But if you're clueless, we suggest fresh fragrances of prosecco, pomegranate, gardenia, or warm cedar. Or else, place-themed candles are excellent choices if you know she has a special bond with her hometown.
39. Portable Bluetooth Speaker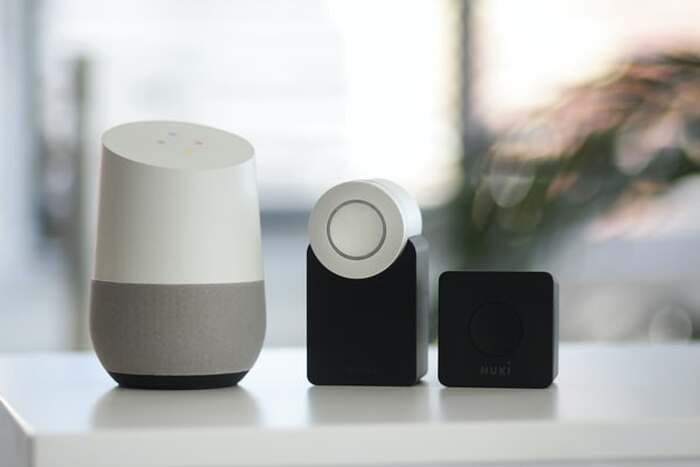 You've got a tech-obsessed boss? Try giving them this Bluetooth speaker as a present. It's compact and comes in various colors, so it can easily fit into any room. When she goes for a short bike ride or trek, a high-quality portable speaker will come in handy. Because it can be attached to a backpack or tote, it offers the most convenience.
40. Mulberry Silk Pillowcase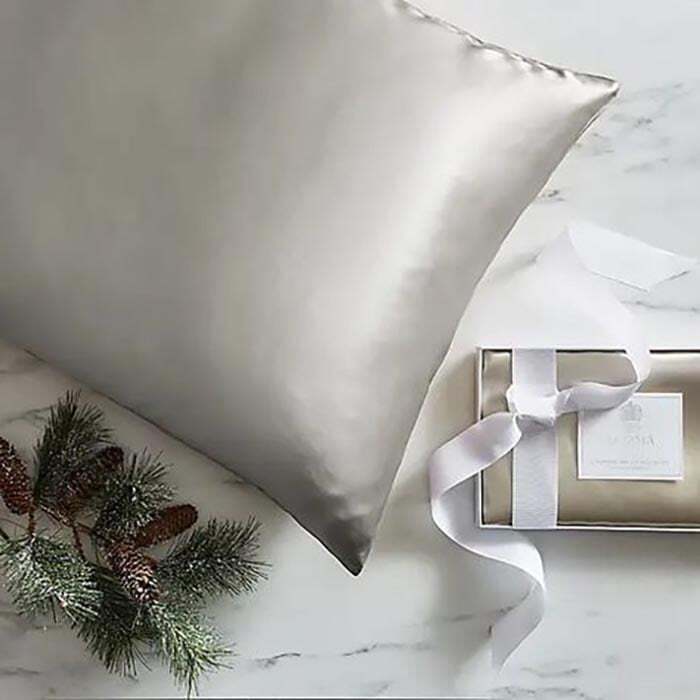 When it comes to bedding, who doesn't appreciate silky smooth pillowcases? After a long day of hard work, your boss will appreciate having a comfortable place to rest her head and have a nice sleep. They'll simple but elegant gifts for lady boss that she'll love to receive.
41. Mini Beauty Cooler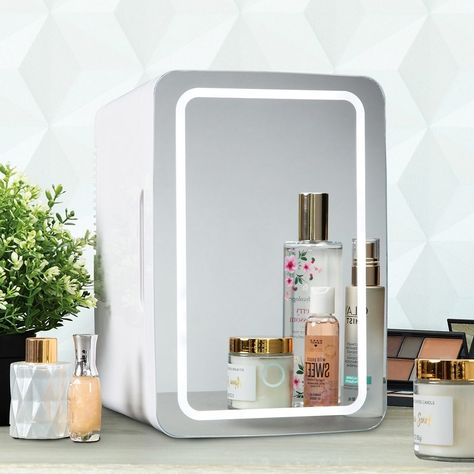 It's remarkable how well this little beauty refrigerator preserves your boss's expensive cosmetics. She can keep it at home or right in her office to help her take a fresh enjoyment whenever she wants to.
42. Essential Oil Diffusers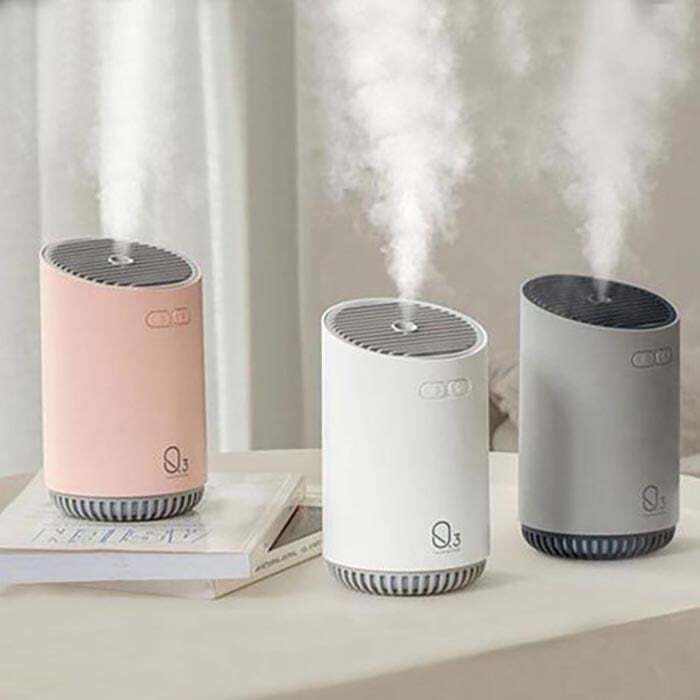 Oil diffusers never go over the top when it comes to thoughtful gift ideas for lady boss. Besides freshening up the workstation, they're elegant pieces that elevate the overall look of the space. Include some natural-scented oils with your gift to bring it to the next level. How cool it is that this present will give her the best mood to fulfill all her to-do lists.
43. Beautiful photo frame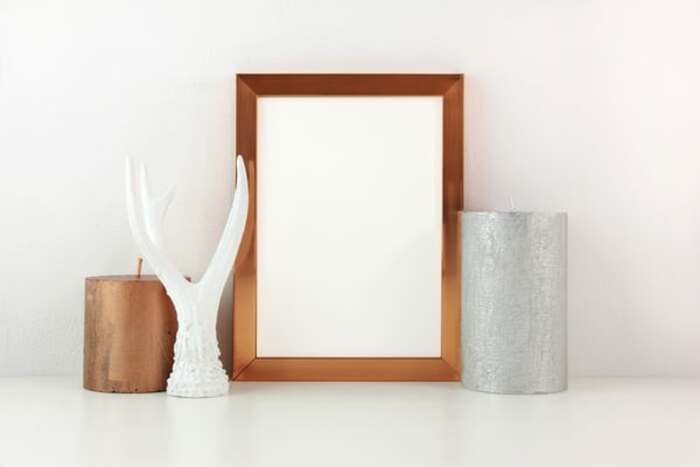 Add a sentimental touch to your boss's working desk with a lovely frame with a photo of her family, colleagues, or pets. If you like to let her choose a photo on her own and personalize the gift, a gift card is the best option.
44. Trendy olive oil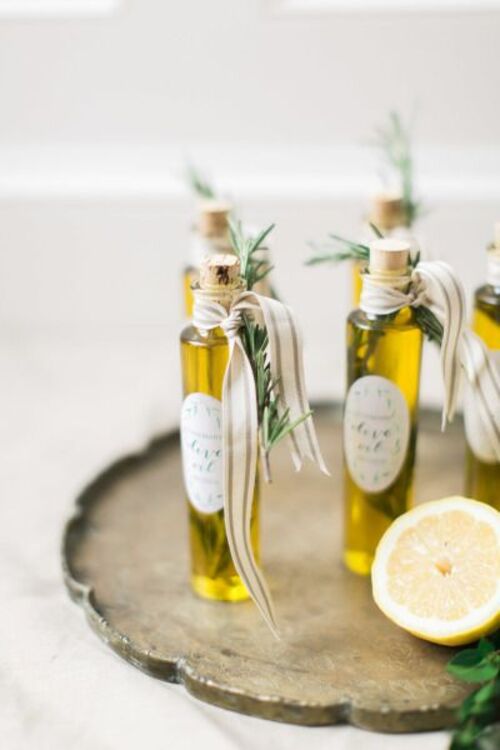 The benefits of using high-quality olive oil are probably well-known to those who cook frequently. Everything tastes better with a dash of oil drizzled on top. In addition, she can proudly display the stunning bottle in her kitchen.
45. Korean sheet masks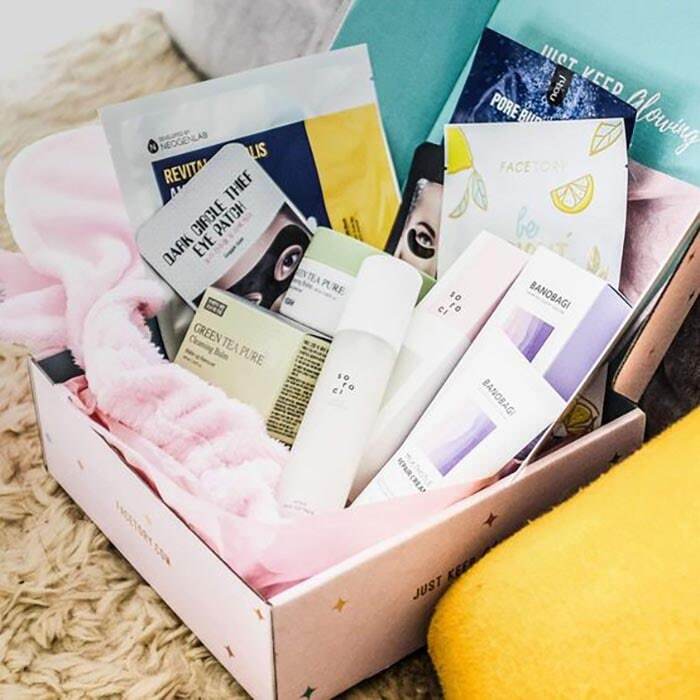 Still can't decide what gift for your boss female to go? This box of Korean sheet masks is likely to provide much-needed relaxation to any stressed-out boss. She'll appreciate every fresh moment with natural sheet masks on her face.
46. Toiletry bag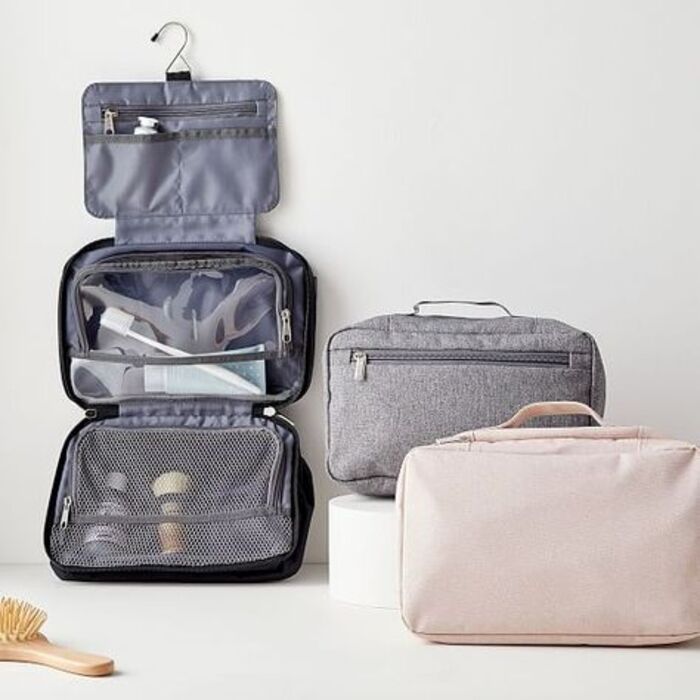 Your on-the-go boss lady seems to travel a lot for working or vacation. Then she'll need this toiletry bag to come with her. Opt for an elegant design and her favorite color; you'll gain a better point.
47. Romantic Canvas Art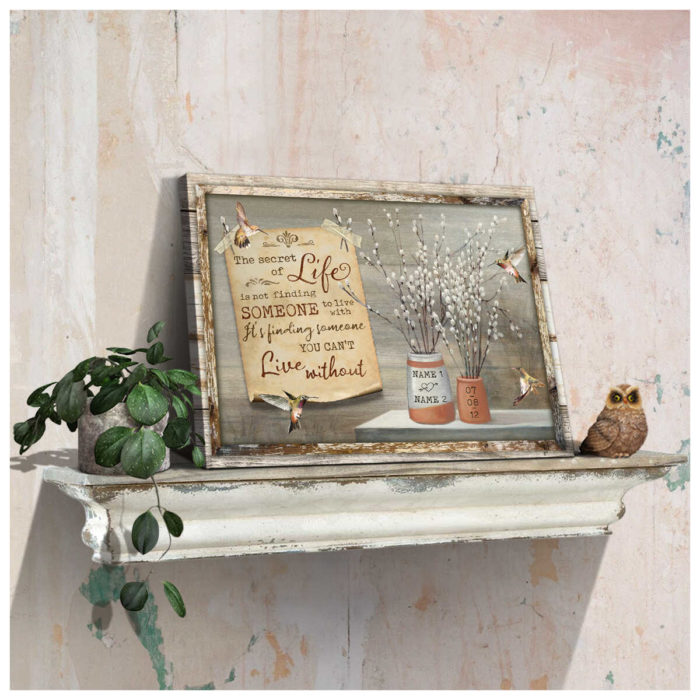 A vintage canvas print will satisfy her taste at her first look. With amazing gifts for lady boss like this one, you're bound to win a better place in her heart.
48. A beautiful vase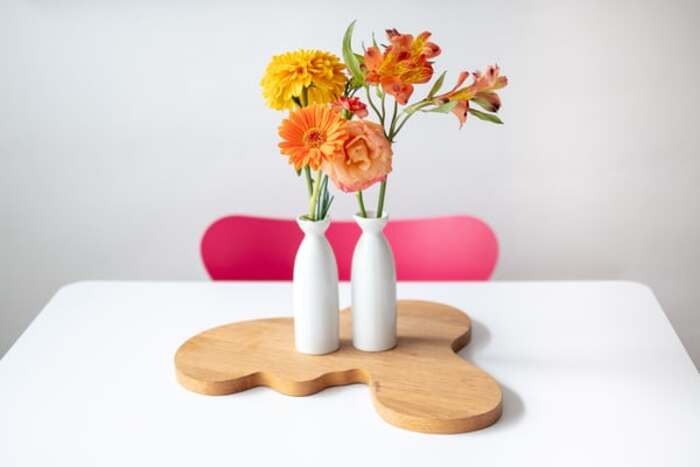 A vase is a great gift idea for everyone, from the newly engaged to those who prefer practical gifts for decoration. Include her favorite flowers to show how sweet and sentimental you are.
49. Lunch Box With Utensils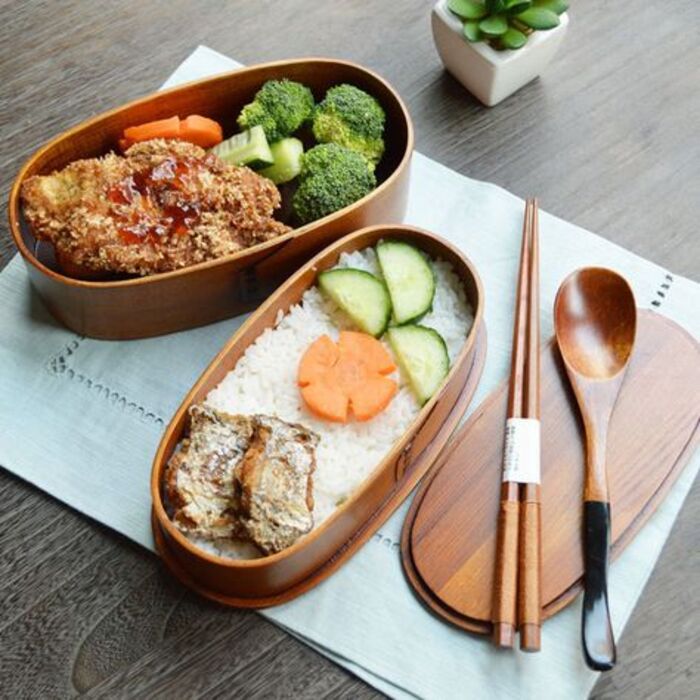 If your supervisor prefers cooking for her lunch to eating out, this lunch box will be ahead of the game while finding the best gift ideas for female boss. With all the necessary utensils included, her meal planning for the week can be a little more enjoyable.
50. Back Cushion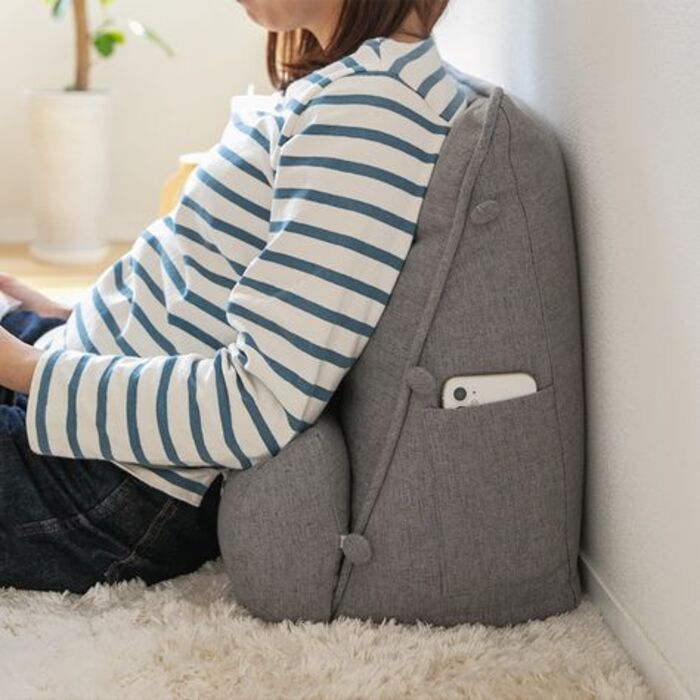 With this molded back cushion, you can give your on-the-go boss the extra lumbar support that she actually needs. She's about to enjoy a more relaxing and comfortable chair which helps her work well every single day.
Farewell Gift For Female Boss
51. Travel Case for Electronics/Cables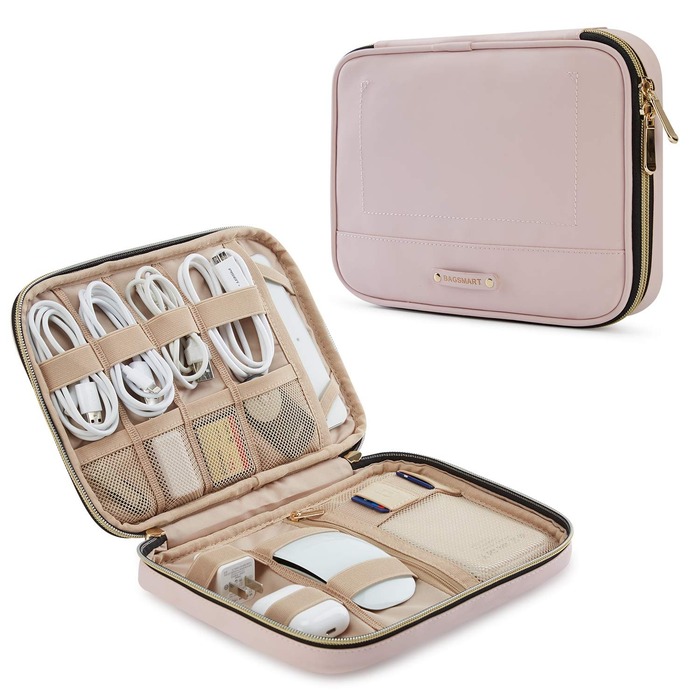 If your boss is leaving the company, you can't go wrong with this gift. It doesn't care about gender, so even your female boss will be happy if you give her this. The inside of the bag has safe places to put things and keeps them from getting scratched. Small electronics like cell phones, documents, power adapters, and even memory cards can be stored and kept safe in them.
52. Credit Card Holder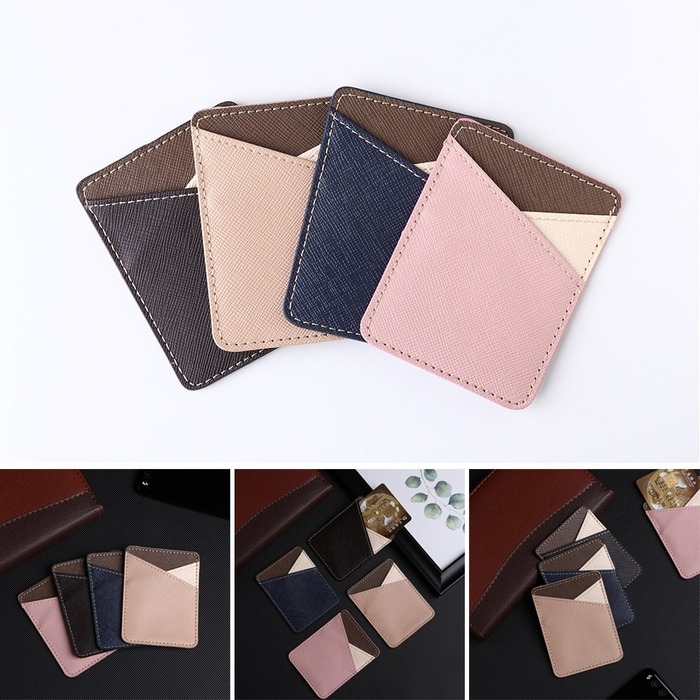 We all carry a lot of cards, like debit cards, credit cards, ID cards, and so on. When you need something, it is very helpful to have it all in one place. Give your boss a designer card holder that is made of high-quality materials and looks good. Not only that, but make sure to choose a holder that has RFID protection, which stops scammers from getting your card information.
53. Customized Document/Laptop Sleeve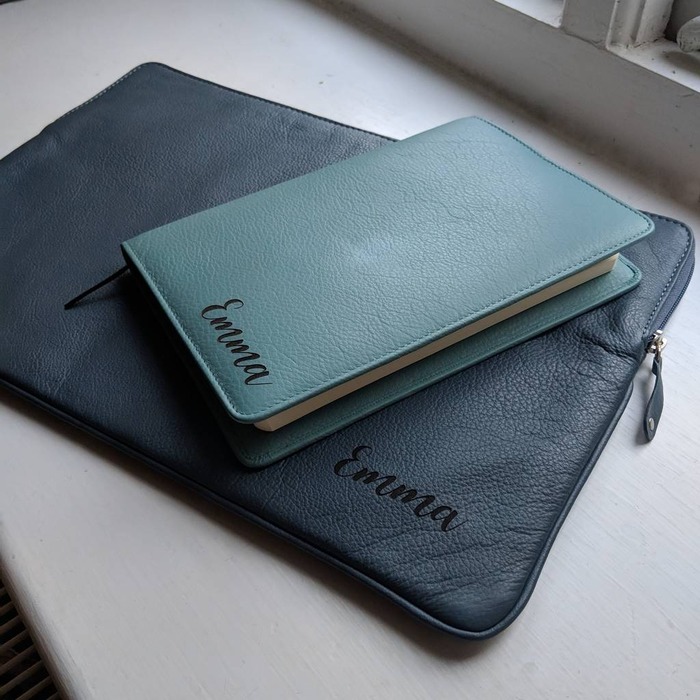 Your boss probably walks all day to meetings, offices, and cities so give her this customized laptop sleeve. These personalized gifts for female boss cases are elegant. It features several pockets and compartments, and you can add your boss's name or initials to the sleeve. Pick the one that would look best on your boss.
54. The Deluxe Scratch Map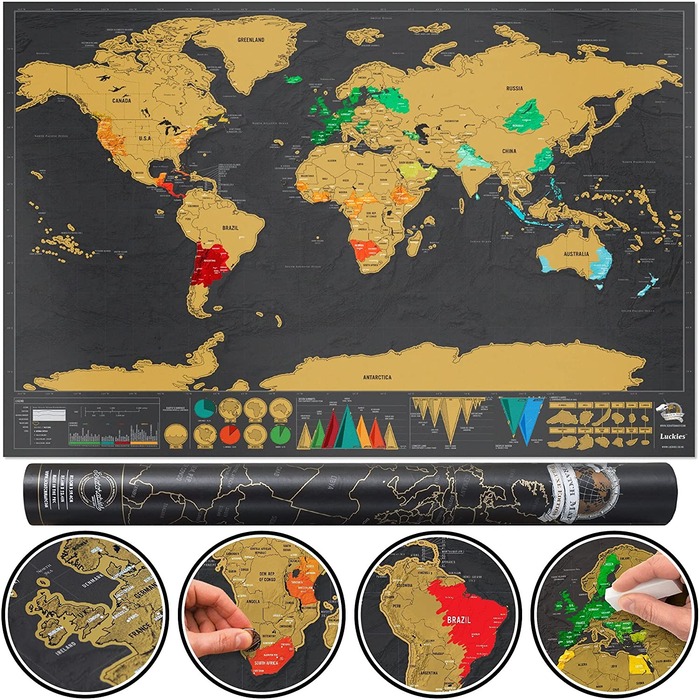 Choose this farewell gift for female boss if she likes to travel. This Scratch off Map World Poster Deluxe Edition is a fun way for your boss to keep track of his travels around the world. It makes a great gift. This is made with hand-picked, high-quality materials, like the thick premium card and an easy-to-peel-off foil. It looks great as wall art, too.
55. Wonderful Boss Print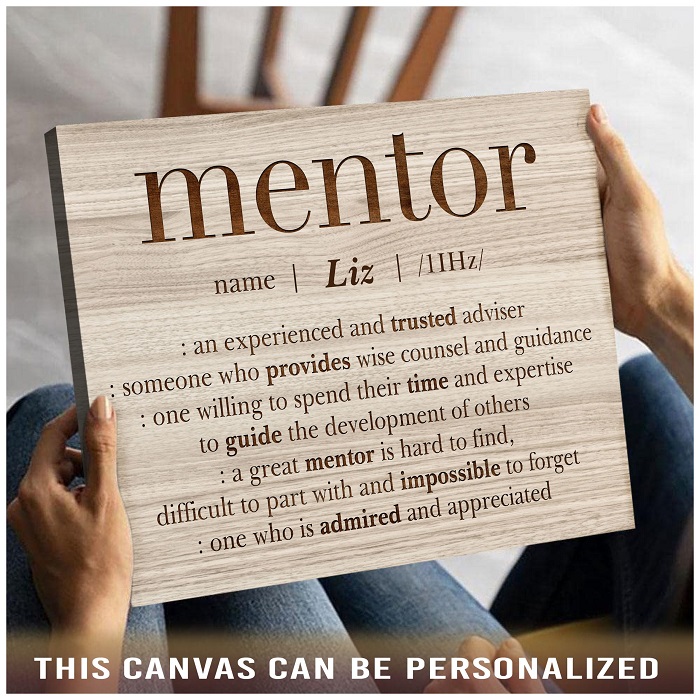 You want to make your boss smile as they leave the office? The only way to do this would be to download this Amazing Boss Print and give it to them at the farewell party. At the moment, you can download this boss print from Oh Canvas. It's easy to print and put in a frame yourself.
56. A Coffee Mug!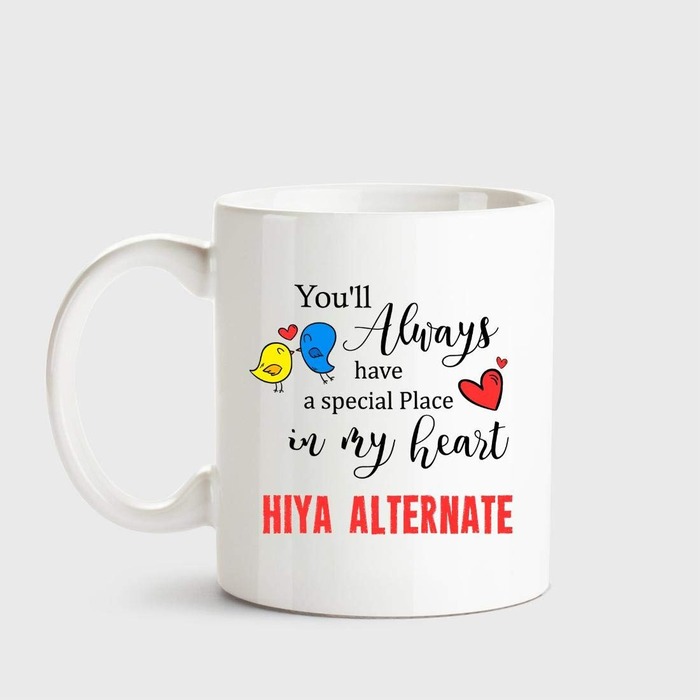 This mug is a great choice of gifts for female boss if you want to give her something simple but meaningful. It has a message on it that shows how much you appreciate your boss.
57. Retirement Boss Mug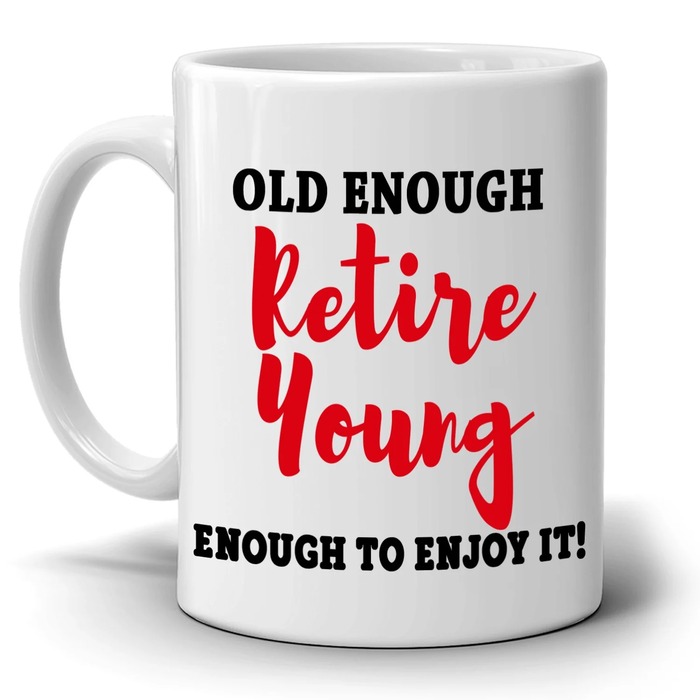 With this warm coffee mug, you can wish your boss a worry-free retirement. The cup is a little bit sassy when it says goodbye, but it's a cute kind of sass. After all, this woman is your co-worker and friend, so give her this gift to wish her the best in her new life.
58. Boss Lady Wine Glass Tumbler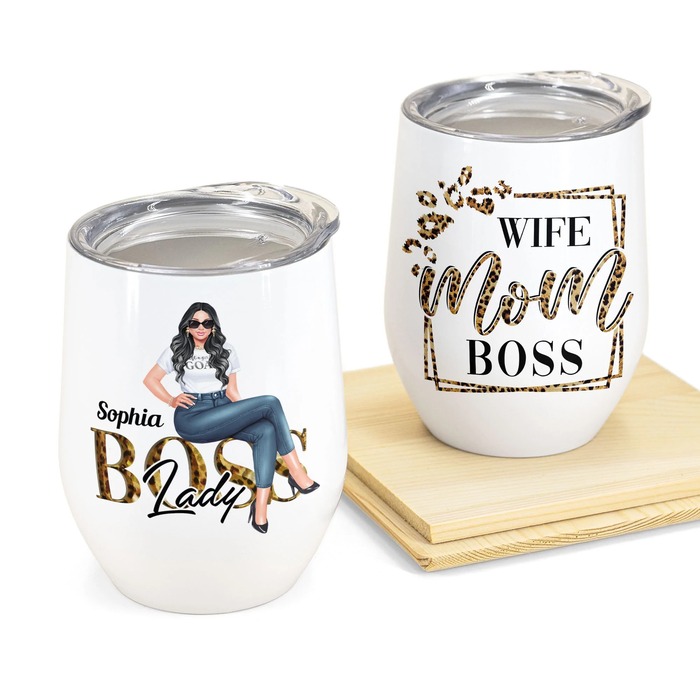 Give this tumbler to your boss if she likes wine a lot and is a cool woman. Its sassy message will make her feel like she knows the drink better. What a great farewell gift for female boss who isn't afraid to close a deal.
FAQs About Stunning Gifts For Female Boss
What should I gift to my female boss?
Eyeglasses Holder
Smart Charging Station
Mug & Warmer Set
Accessory Desk Organizers
Room Spray
Storm Cloud
What is the best birthday gift for a lady boss?
Gift cards
Business card holder
Specialty tea or coffee
Gift basket
Mug or drink holder
Office plants
Notebook set
What should I get my boss lady for Christmas?
The Sill snake plant
Wireless Charger Station
Food Gift
Storm Cloud
Cold Brew Bottle
Further reading: 
Not all expensive, luxurious things are the best gifts for female boss. By considering your relationship with her and noting her interest as well as lifestyle, you'll make a further step in making your boss lady satisfied. Oh Canvas's lift above includes the most practical, sentimental, and unique pieces that won't go unnoticed. Stick with our gift guide, and your choice will stand out from the rest office.