Every year, Christmas is a memorable time for the entire family to get together in front of the fireplace, sip hot cocoa, and share tales from the previous year. This day is intended to let all participants let go of their tension from work and school so they may spend nice moments with their loved ones. Choosing a special Christmas present for their daughter must be very confusing for the parents. As a result, Oh Canvas wants to offer parents a list of Christmas gifts for daughters to make it simpler for them to select presents that are appropriate for their daughter's personalities and interests.
Best Christmas Gifts For Adult Daughter In 2022
1. Dad and Daughter Morse Code Bracelets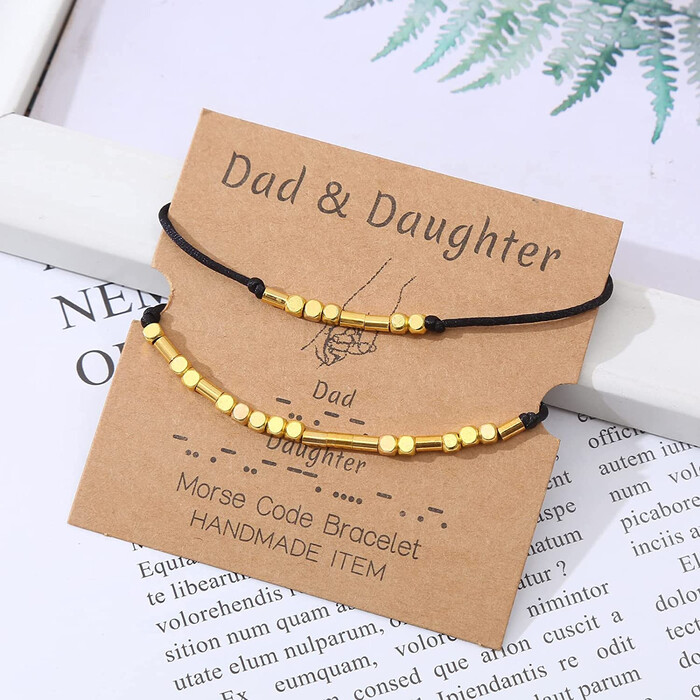 These subtle bracelets are a thoughtful way to honor a father-daughter bond. You may always hug each other close since the beads' Morse code symbols for "dad" and "daughter" are visible. We like how straightforward this present is, and there's something particularly wonderful about each of you receiving a small article of clothing.
2. Pearl Earrings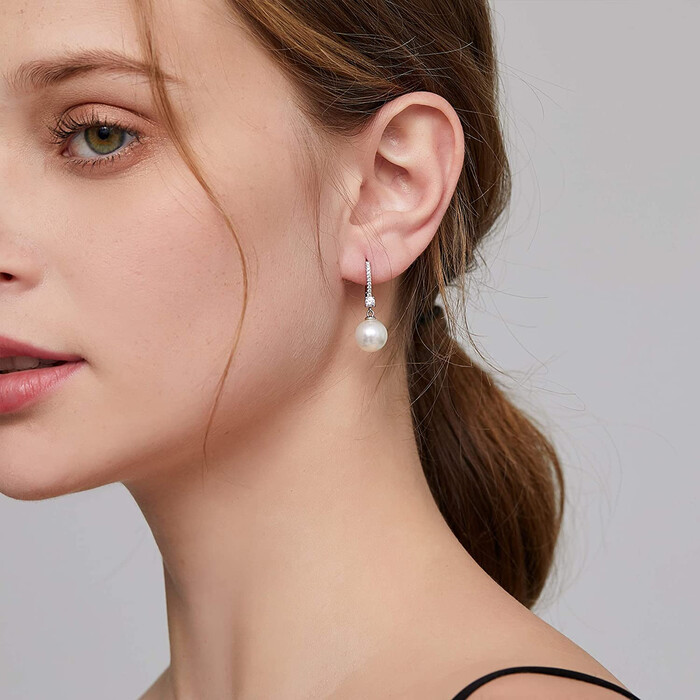 Each item is an original Christmas gift for daughters with a distinctive design. These chic teardrop pearl earrings will make your daughter's already lovely and precious appearance even more stunning. She might be assertive and stand out from the crowd due to her stunning attractiveness. She can also wear these earrings this Christmas or to formal events.
3. Bath Bombs Gift Set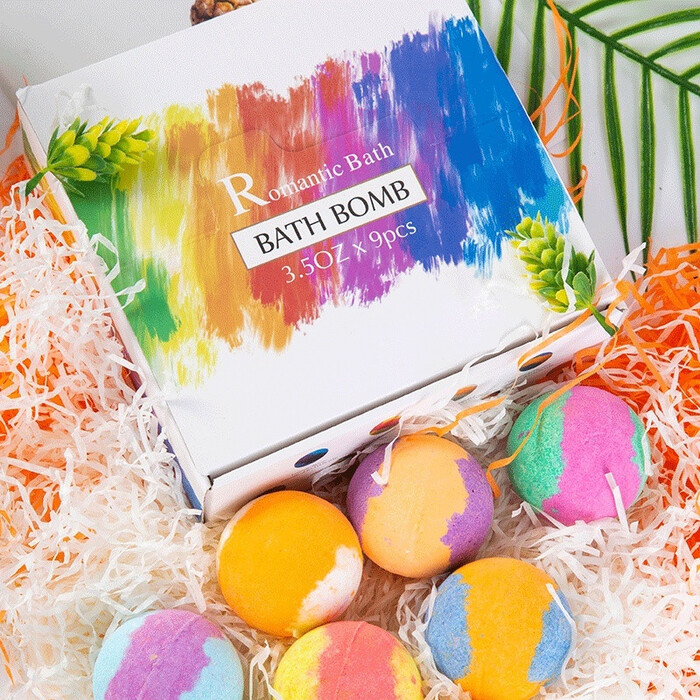 When she needs to block out the outside noise, though, this package of therapeutic bath bombs can help revive her body and soul. Your parental wise words always seem to be just what she needs to hear.
4. Body and Bath Set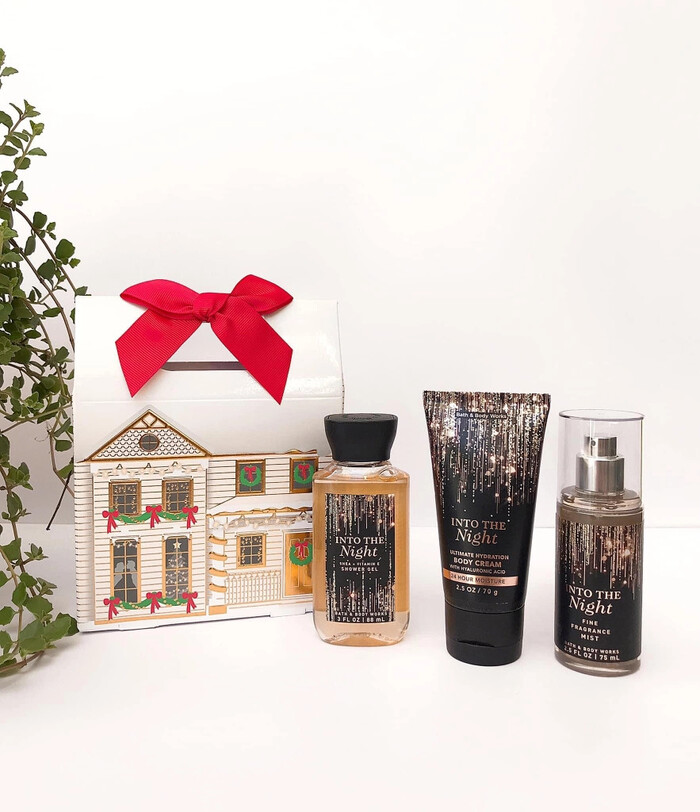 These items make wonderful Christmas gifts for daughters who enjoy the ocean and taking baths. This is a great gift option because of the calming, beachy aromas, spa-inspired packaging, and stunning ocean pictures. This thoughtful gift package is a nice way to go if you want to give the ideal present to a woman. It contains everything she needs to feel stunning on the inside and out.
5. Keepsake Presents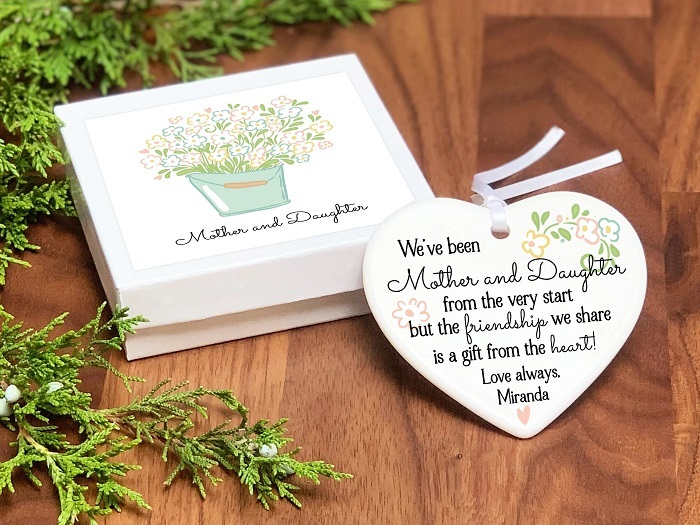 An adorable ornament with a customized design that makes it a special gift for her. It can be used as a gift tag and as a spectacular item of home decor. There is also an option for a jute tie, ribbon, and matching gift box.
6. Compact Mirror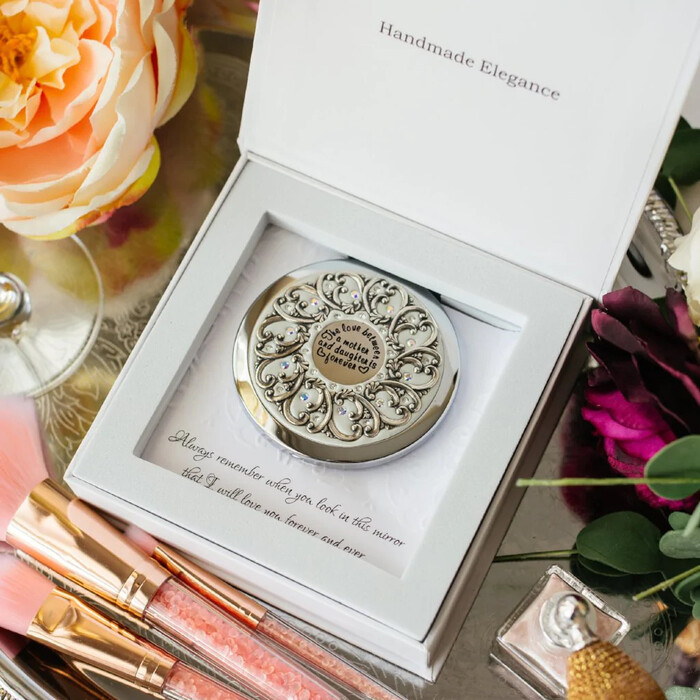 Every woman carries a handbag mirror. These compact mirrors are lovely keepsakes that can remind you of the important day every day, making them the perfect Christmas gifts for daughters.
7. Photo Personalized Ornament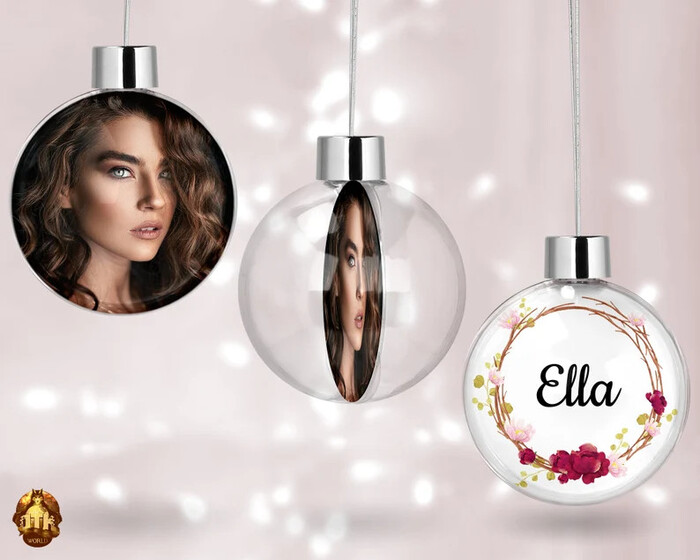 Special Christmas gifts express love and dedication between two lovers in one manner or another. It is consistent with the symbolic interactionism theory, which holds that symbols are the primary means through which individuals communicate. With the help of personalized Christmas ornaments, a great gift option can become something that will be treasured for a lifetime.
8. Custom Handwriting Bracelet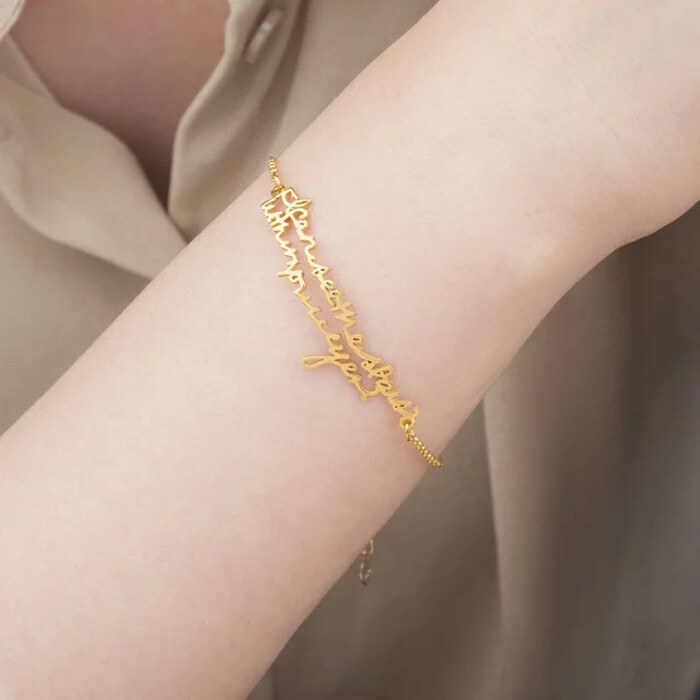 Although she may have saved samples of your handwriting from lunchbox notes and birthday cards, nothing compares to this wearable symbol of a mother's love. Any handwritten note may be turned into a unique bracelet.
9. Personalized Canvas for My Daughter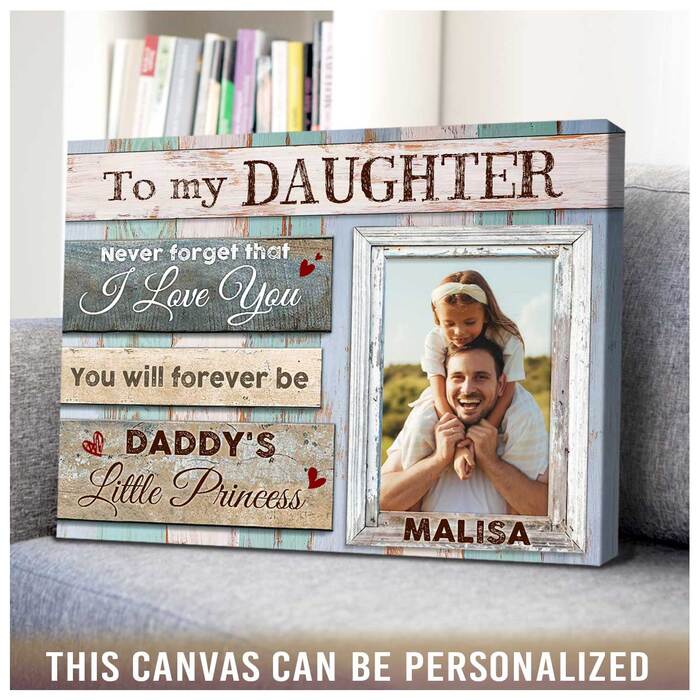 With this personalized canvas with a thought-provoking saying, you can make each day memorable for your darling daughter. She'll adore the premium canvas, and you may add a heartfelt note to remind her how much you value her. This canvas, which features your daughter's name and a few of her favorite quotes, will be cherished by her. She will treasure these wonderful keepsakes as sentimental Christmas gifts for daughters for a very long time.
10. To My Daughter Necklace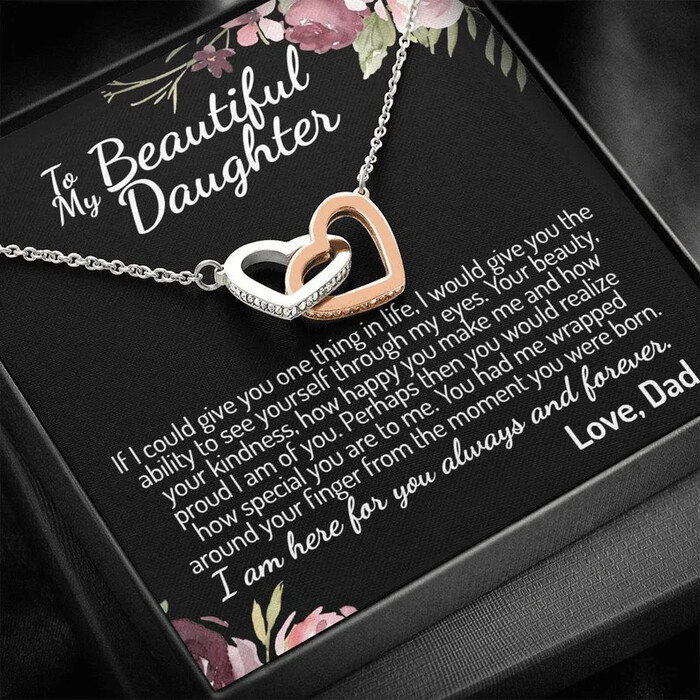 Your little girl knows she can always call on her dad for help, no matter how far away she is. This heart-shaped necklace will remind you of the resilient woman she is: It's not just a gorgeous accessory but also a kind note complimenting your daughter on her outstanding qualities.
>>> Recommend reading: 47 Best Christmas Gift Ideas For Son-in-law To Steal His Heart
11. Athletic Shoes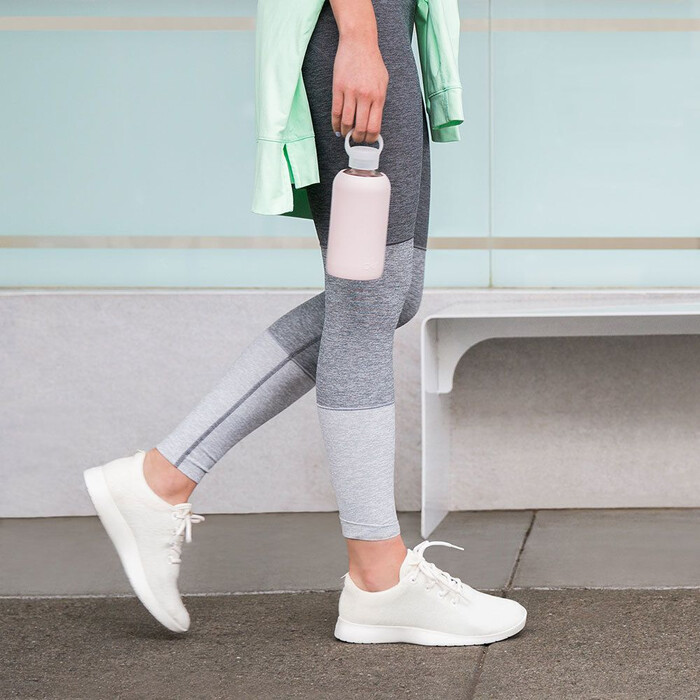 You can't go wrong with high-quality running shoes for your athletic daughter. This running shoe is a hot commodity in the athletic world. These are commonplace now and with good reason. These are extremely durable running shoes designed to handle lengthy sessions.
12. Kitchen Hand Towels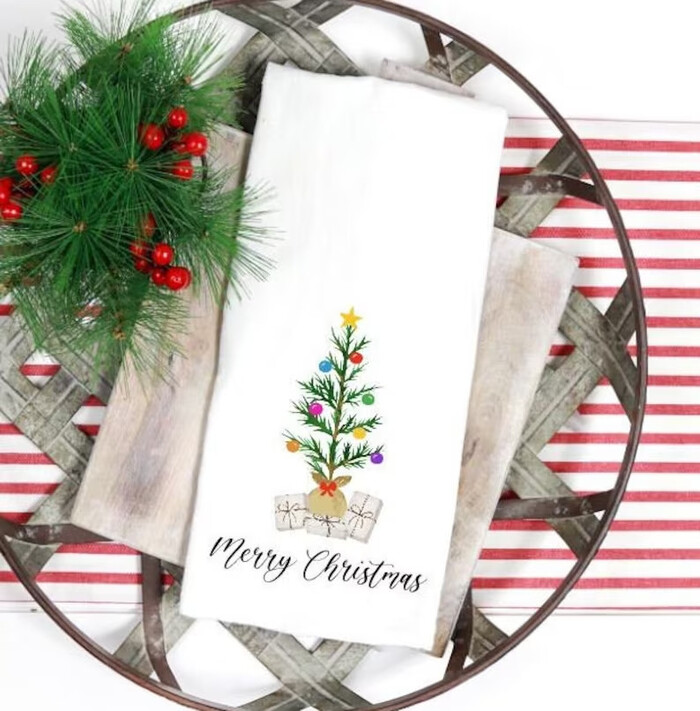 Every home should own a set of attractive towels. It can be hung in the oven or the bathroom. Any space in the house benefits from their finishing touch.
13. Speaker Bluetooth Lamp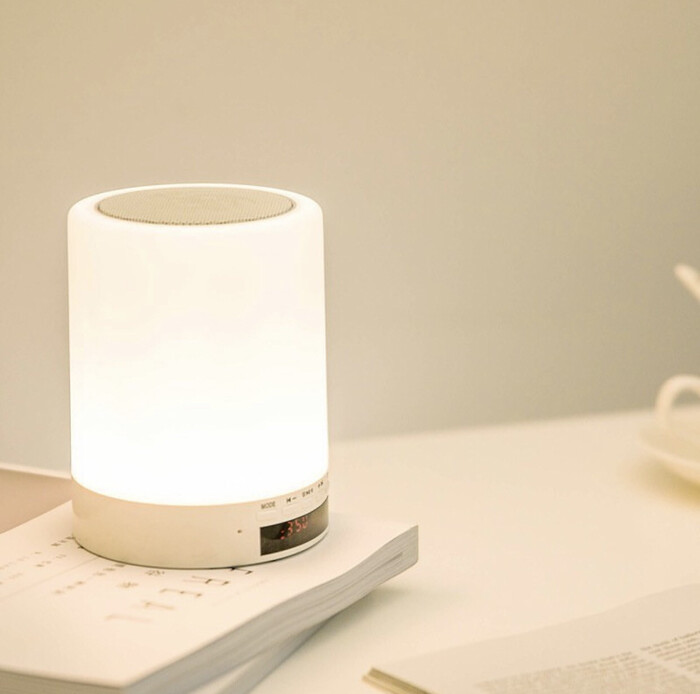 She doesn't have to be concerned about the charger coming out if she places the light on the bedside table because the USB charging cord is attached to the bottom. Even a cool USB charging port for her phone is included!
14. Rose Quartz Roller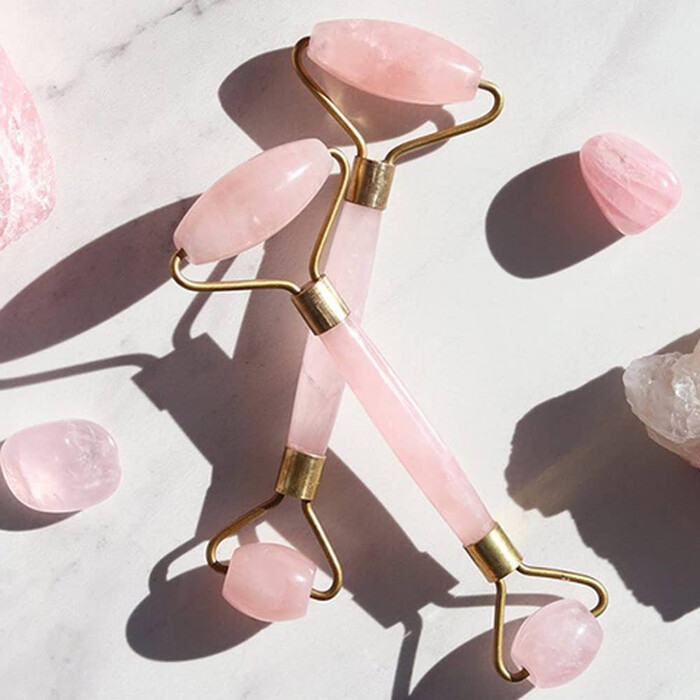 Although facial rollers have been popular for some time, they benefit your skin. It also does other things, like loosening up facial muscles and getting rid of wrinkles and dark circles. Daughters who enjoy skincare or want to add a more soothing element to their evening routine would adore this. You should try it since it is the ideal Christmas gift for daughters.
15.  Workout Sets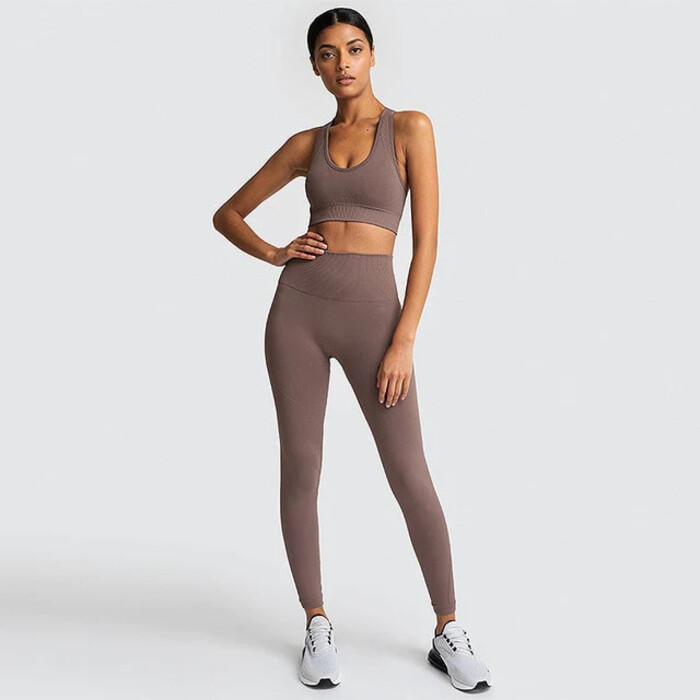 This year, matching sets are in. Not only are they comfortable, but they also give you a chic, contemporary look. Given its many uses and attractiveness, this would make an amazing Christmas gift for daughters.
16. Sephora Giftcard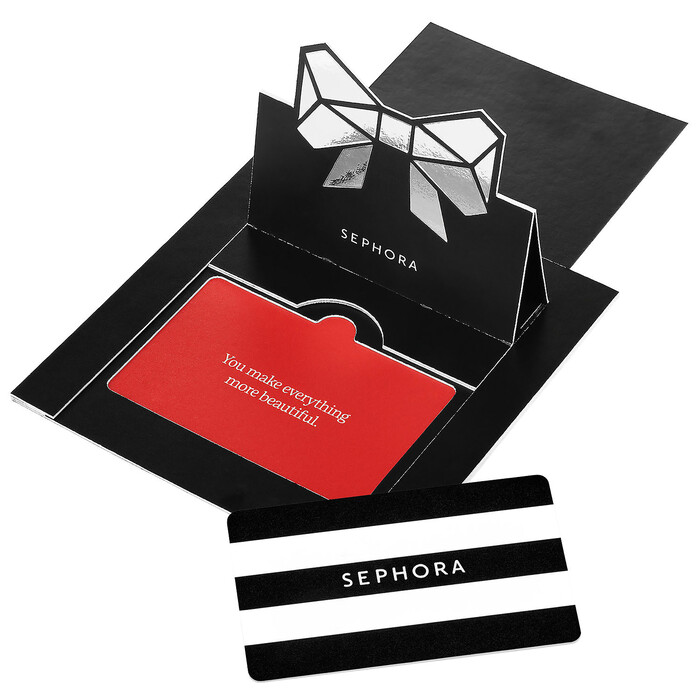 A Sephora gift card is an excellent choice for a woman who loves makeup. Having a gift card makes purchasing Sephora products much more guilt-free because their prices may add up quickly.
>>> You can also read: 45 Best Christmas Gifts For Women Making Them Feel Happy And Joyful
Ideal Christmas Gift For Teenage Daughter
17. Oversized Sweatshirt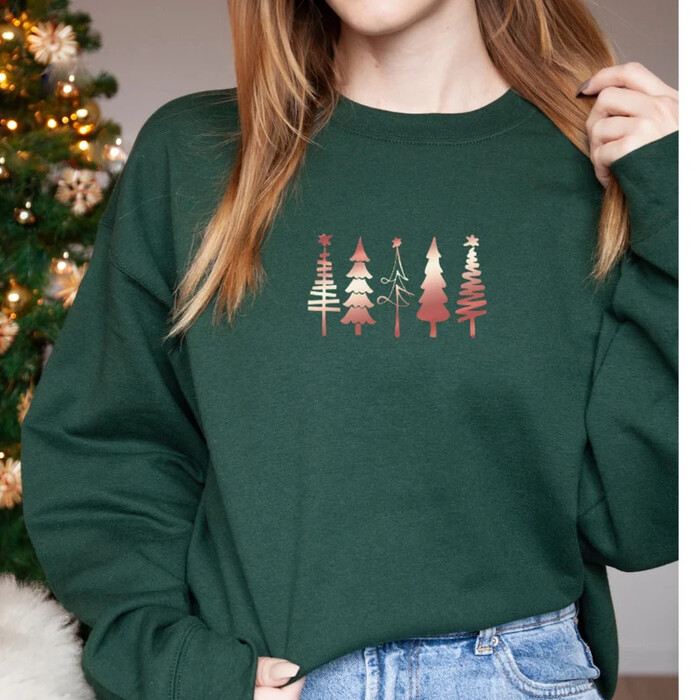 For teenage girls, big sweatshirts are the ultimate fashion statement. First of all, who doesn't enjoy being cozy? Second, anything that is larger is always preferable! We are confident that your teenage daughter will adore this Nike oversized hoodie because it is the ideal blend of fashionable and cozy.
18. Mini Waffle Maker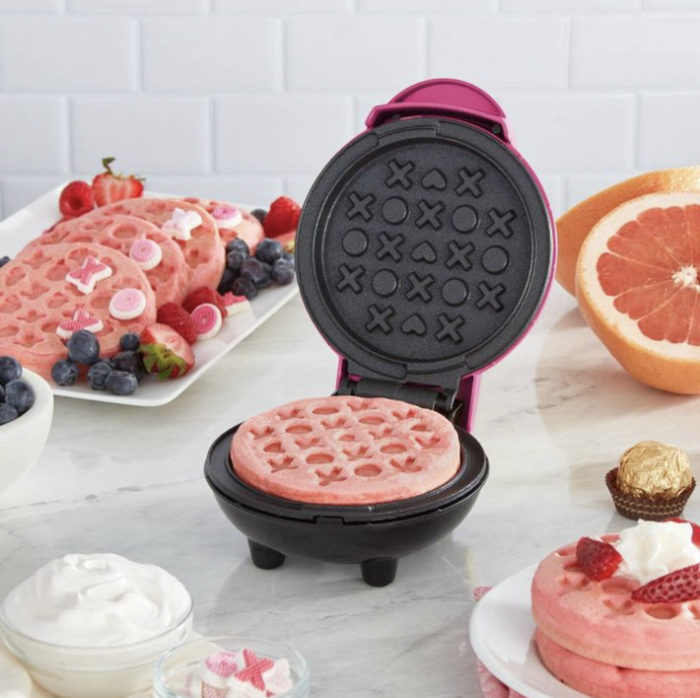 A tiny waffle maker is an ideal appliance for the child who constantly tries to assist in the kitchen. Just be sure to keep an eye on her while she cooks.
19. Moon Lamp Gift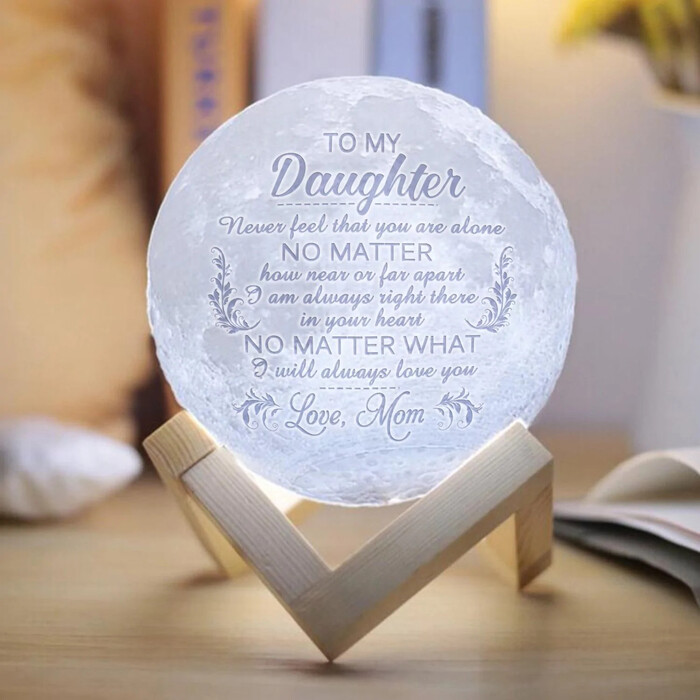 Consider giving her a moon lamp gift if you're having problems thinking of a special Christmas present for your daughter. The texture of this unique gift is produced using cutting-edge 3D printing manufacturing technology and closely matches that of the actual moon. An engraved quote adds to its beauty and shows how much the parents love their daughter.
20. Daughter Canvas Art From Mother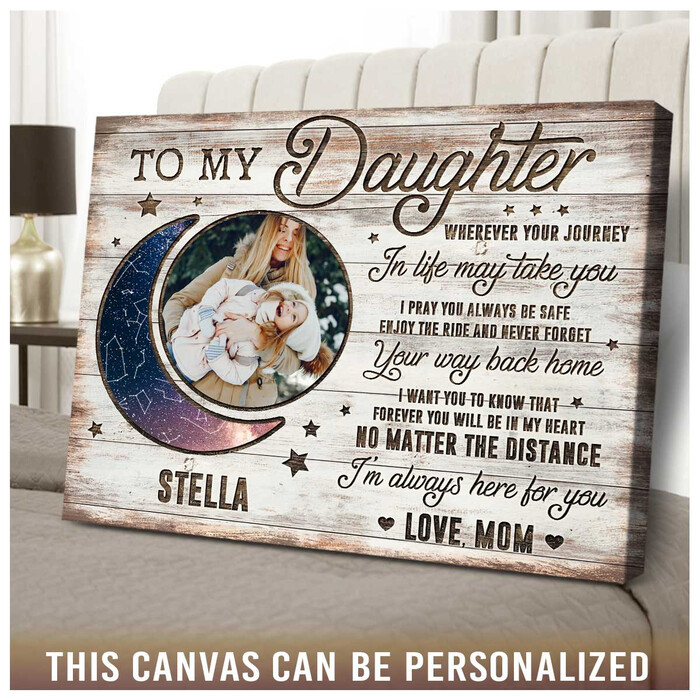 Looking for another remarkable and unique Christmas gifts for daughter? Let our canvas print help you. Stunning canvases from Oh Canvas can be personalized with pictures, names, special dates, messages, and more. Each print will be a cherished memento that captures the most memorable times in your daughter's life. She will like hanging a print with all the features you choose in her bedroom if you give it to her.
21. Long Distance Mug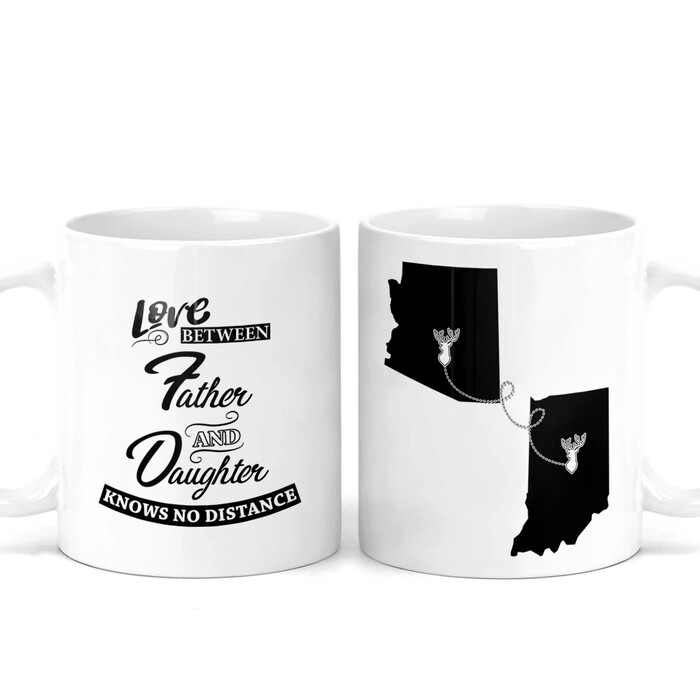 Someone's life will always have room for a distinctive cup. Do your daughter and you reside in different states? Giving her a mug is a sweet way to show her that you value and care about her. This cup is made of ceramic, a solid, flavorless material that neither absorbs nor transmits flavors. Because of this, the beverage tastes just as it should. A ceramic cup is, therefore, the best choice for flavor on christmas morning.
22. Wool Crew Socks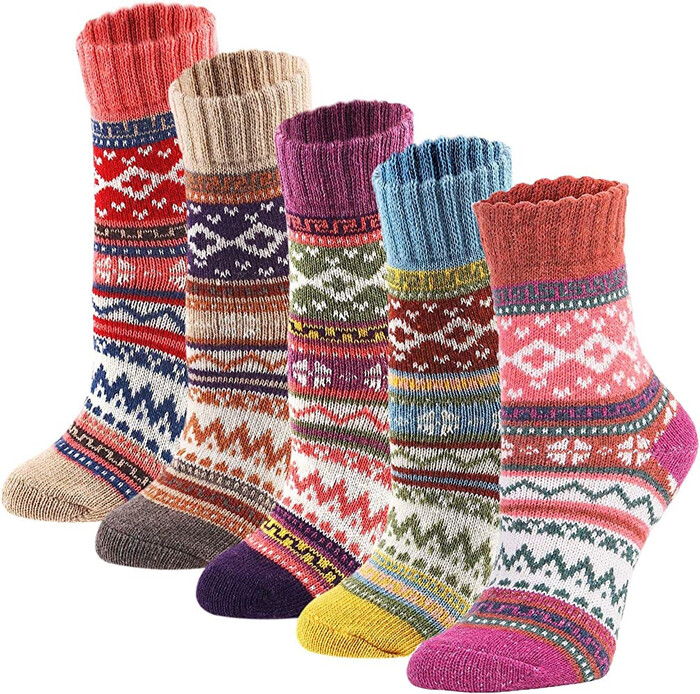 A pair of cotton socks is a perfect Christmas gift for daughters who enjoy walking. It's a perfect way to celebrate the season of giving. For Christmas or any other special occasion, this design is fantastic.
23. Mochi Squishy Toys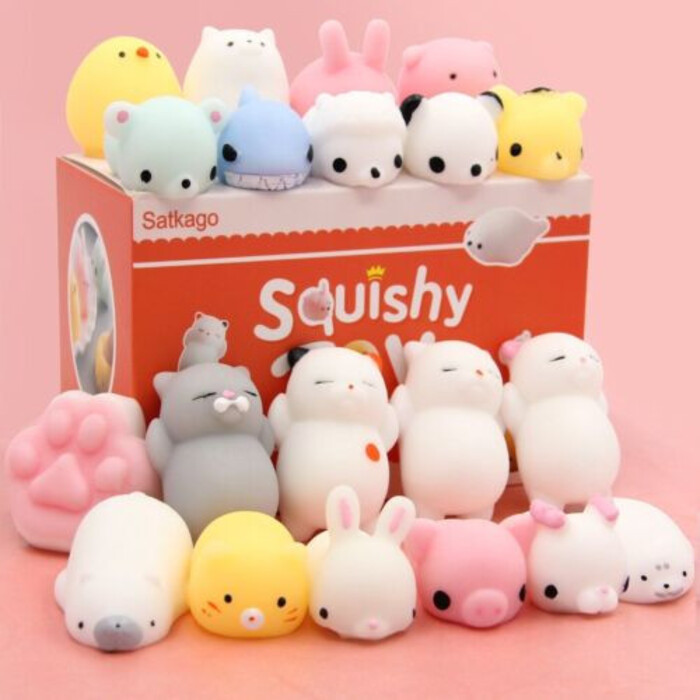 Have you ever heard of "cute aggression"? The nicest aspect of this squishy Japanese toy set, which includes a variety of pudgy tiny animals your daughter may poke and pinch to her heart's content, is that it's the reason we want to squeeze things we think are cute. These are the ideal Christmas presents for all kids wishing to give them something enjoyable for the holidays. This is an excellent novelty sensory fidget toy for goody bags.
24. Hair Straightener Brush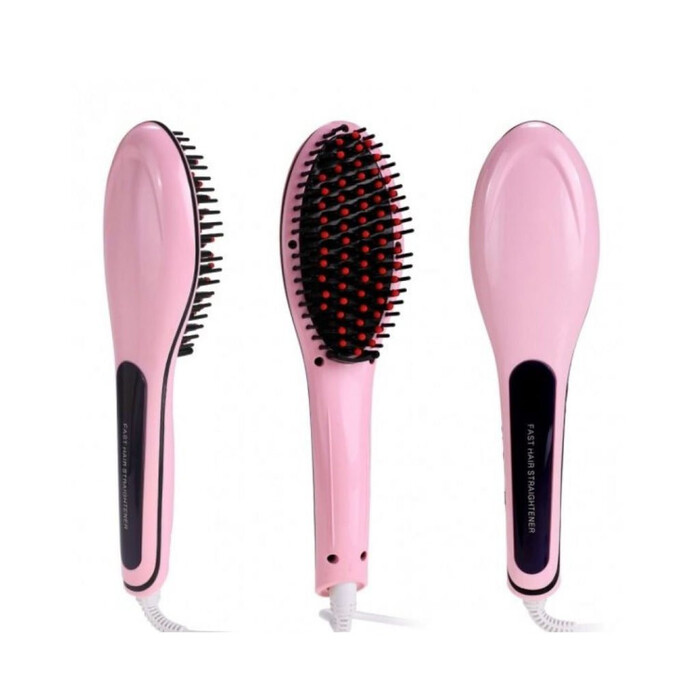 With this simple tool, she can straighten and style her hair in one motion. She can access her hair's roots thanks to this design without worrying about burning herself.
25. Trendy Backpack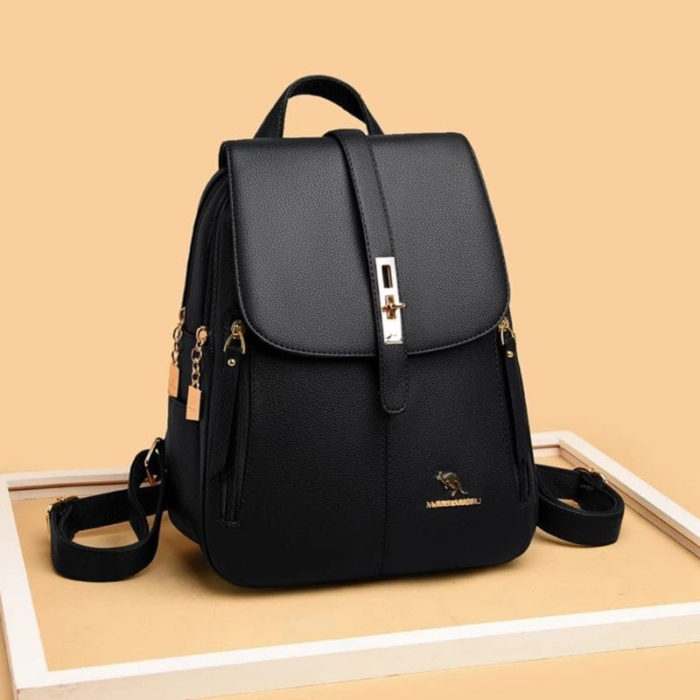 This chic find is not only attractive but also fully practical. They can use it to transport a laptop to school or keep it for weekend activities.
26. Hair Barrettes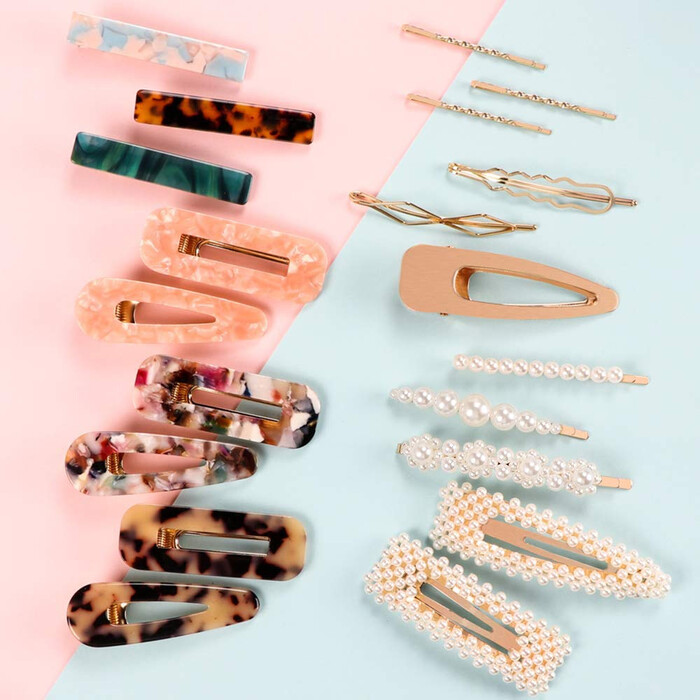 If you're looking for lovely Christmas gifts for daughters, consider the tiny and lovely hair barrettes. Her appearance will quickly improve with these adorable hair clips.
27. Ukulele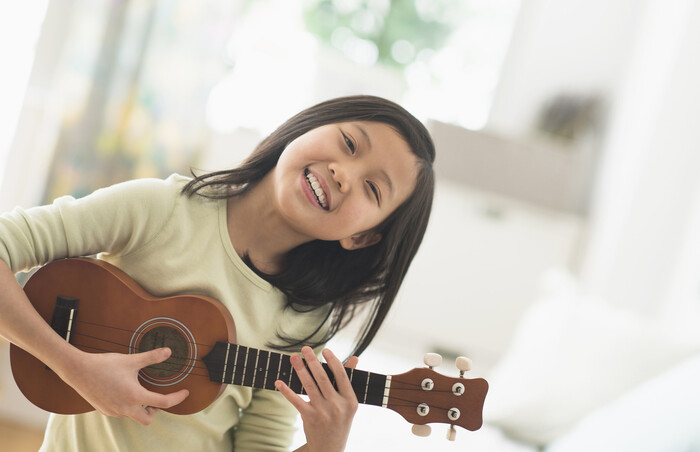 The Christmas season is the ideal moment to give in if she has been pleading with you for lessons for some time. This mahogany ukulele is gorgeous, fun to play, and simple to learn.
28. Fluffy Shoulder Bag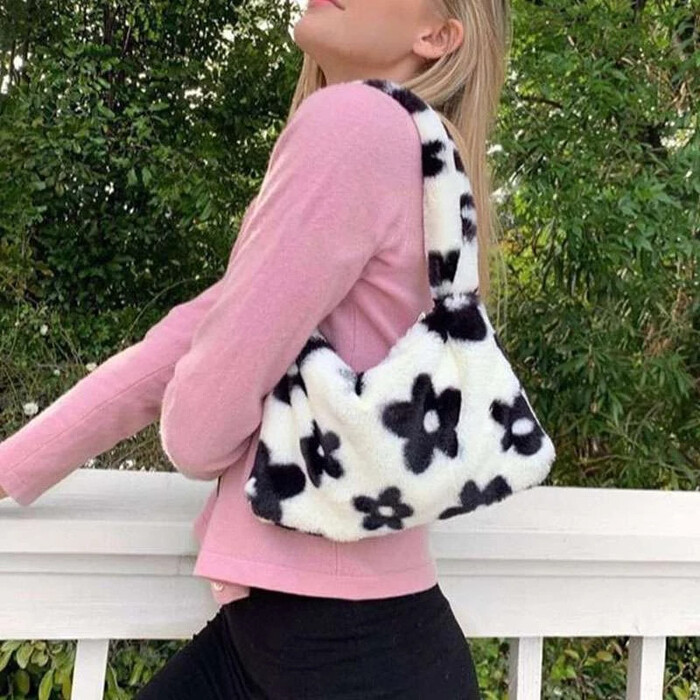 The coolest teenagers will recognize this bag. There are many different versions of this fluffy bag on TikTok, but the black and white floral pattern works with every look, whether edgy, girly or somewhere in between.
29. Mini Fridge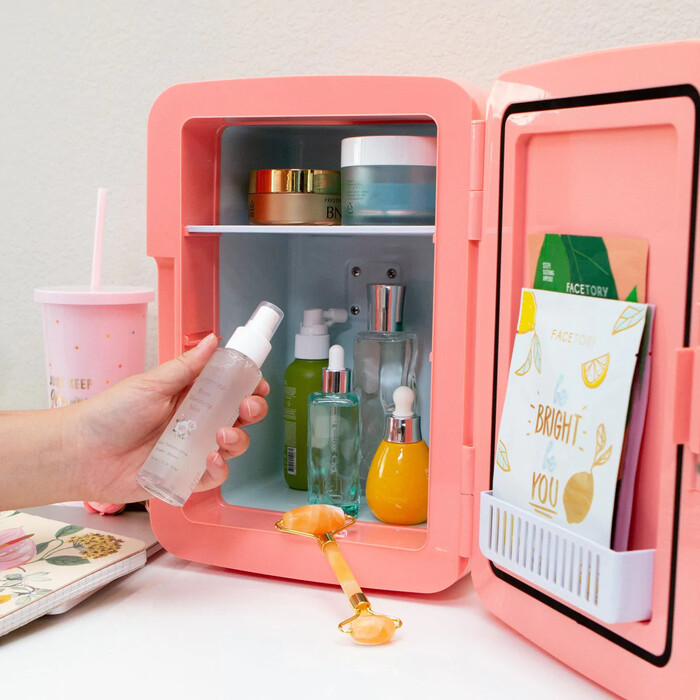 These mini-fridges are ideal for holding drinks, snacks, and personal care items, making them wonderful presents for finicky teenagers. And because it has an energy-saving cooling chip built-in, it is also energy-efficient. Additionally, it features a top handle that makes carrying it around simple.
30. Instant Camera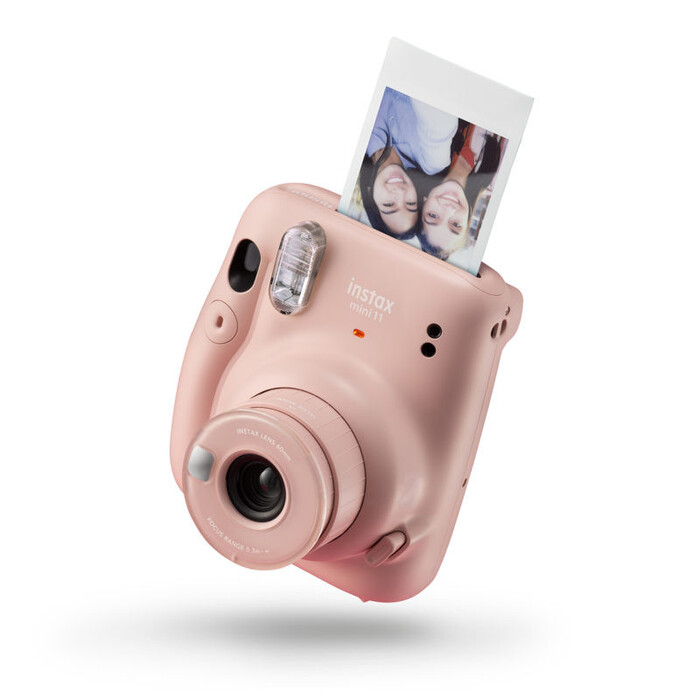 Your daughter will use this camera to print off photos to post inside her locker, just like the other kids do. Without Instagram, it's similar to quick satisfaction. Don't forget to stuff her Christmas stocking with plenty of movies!
31. Face Mask Combo Set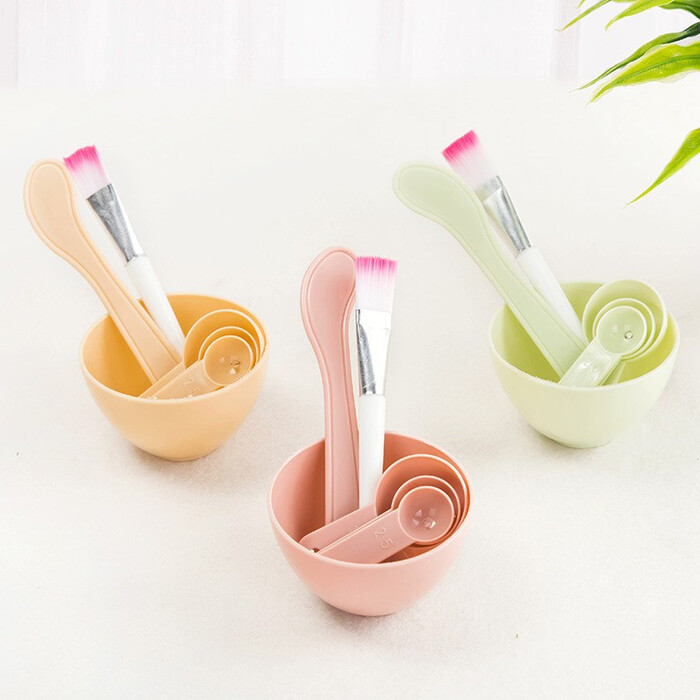 This affordable package, which includes brushes, bowls, measuring tools, and more for a relaxing beauty regimen, will enable her to make any mask with flair. Don't forget to give her a bottle of the organic face mask that is included.
32. Christmas Canvas Print for Daughter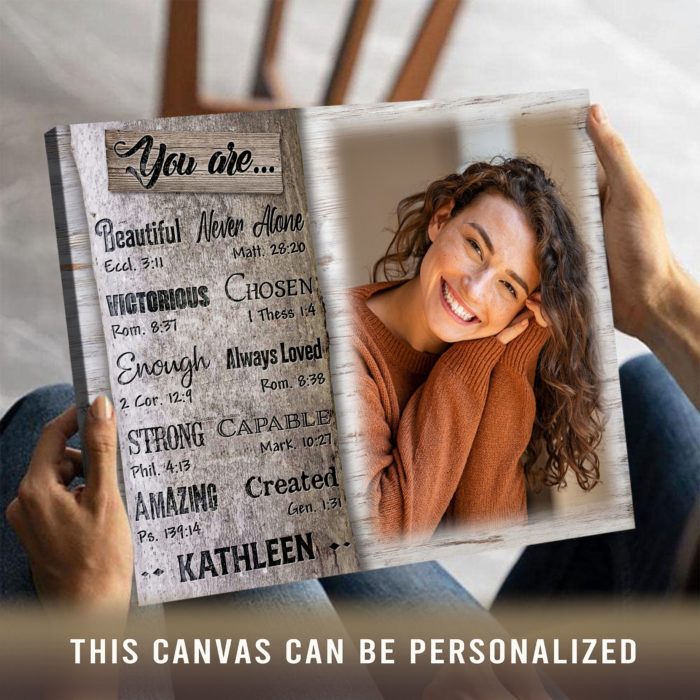 This touching canvas print is perfect for the adult daughter in your life. Tell your adorable daughter that you think she's wonderful, both inside and out. It is one of the most thoughtful Christmas presents you could give a daughter you hold dear. Be thankful for all you have, and show someone you care about today.
>>> Recommend reading: 50 Best Christmas Gift Ideas For Wife Will Make Her Eyes Sparkle
Perfect Christmas Gifts For Little Daughter
33. Christmas Embroided Stockings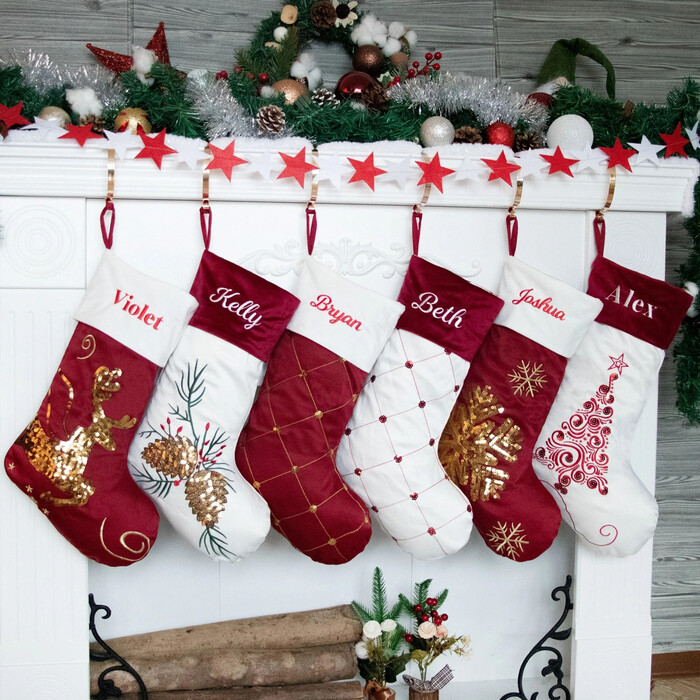 For Christmas, give the gift of pleasure and joy. You can select the recipient's name and the year to be embroidered on this personalized Christmas stocking. It will be a fantastic Christmas gift for a little or adult daughter in your life.
34. Jewelry Storage Box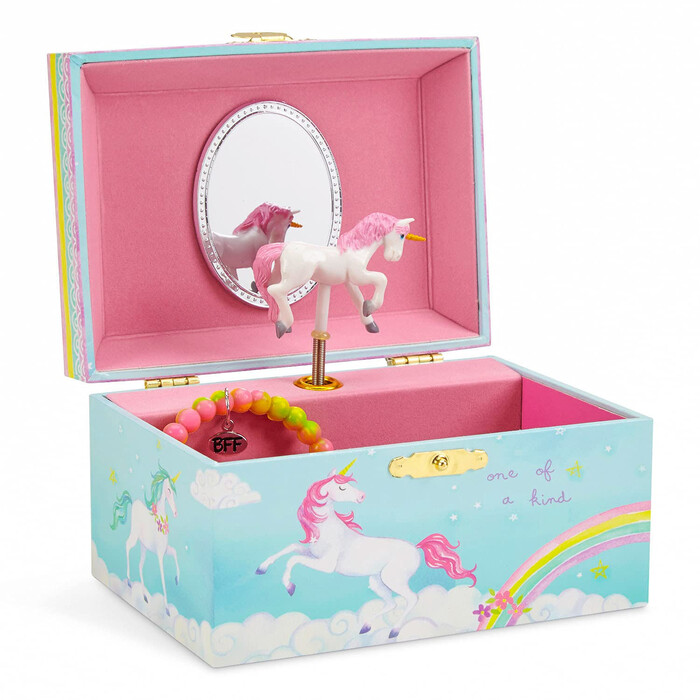 Jewelry Keeper Music Boxes make lovely gifts to add to their growing collection of unicorn toys and feminine items. The ideal Christmas gifts for daughter that every girl will adore
35. Flower Girl Necklace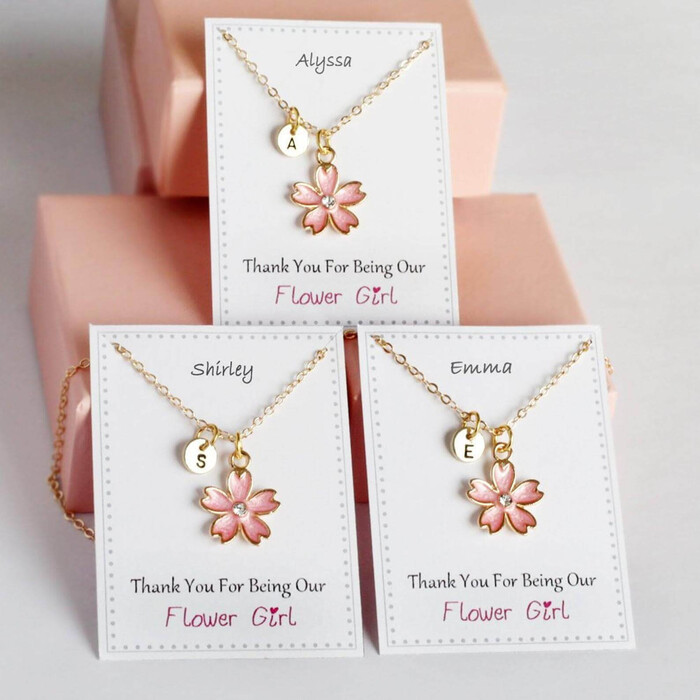 All little princesses adore vibrant flowers. So present her with this exquisite garland. She'll wear it every day and exclaim joy when she sees it.
36. Personalized Headband Holder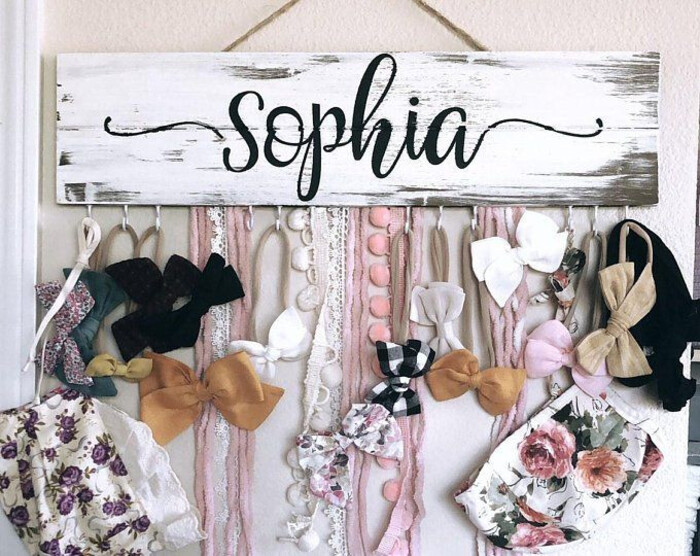 Your daughter might often forget her hair ties. So, she'll love this stand as a Christmas gift for daughter. With a gold-painted rod for hanging headbands, turbans, head wraps, hair bands, necklaces, and bracelets, the name is hand-painted in the color of your choice. Thanks to the two saw-tooth hangers attached at the rear, it is ready to hang.
37. Custom Name Crayons
Little girls are very enthusiastic about using high-quality crayons to make masterpieces. They'll be pleased to display your personalized color set near their name for all of their pals.
38. Waterproof Camera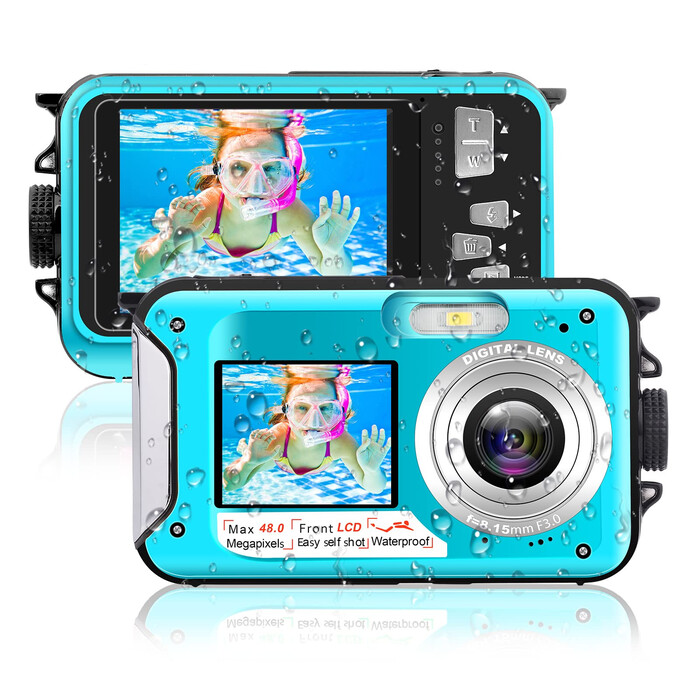 You won't have to be concerned about the camera falling or unintentionally becoming harmed. With the flexible mounting kit, you may go surfing, diving, swimming, rafting, and many other activities. Our boys' camera contains four age-appropriate puzzle games to help kids develop their brains and creativity, in addition to taking pictures and recording videos.
39. Princess Slime Kit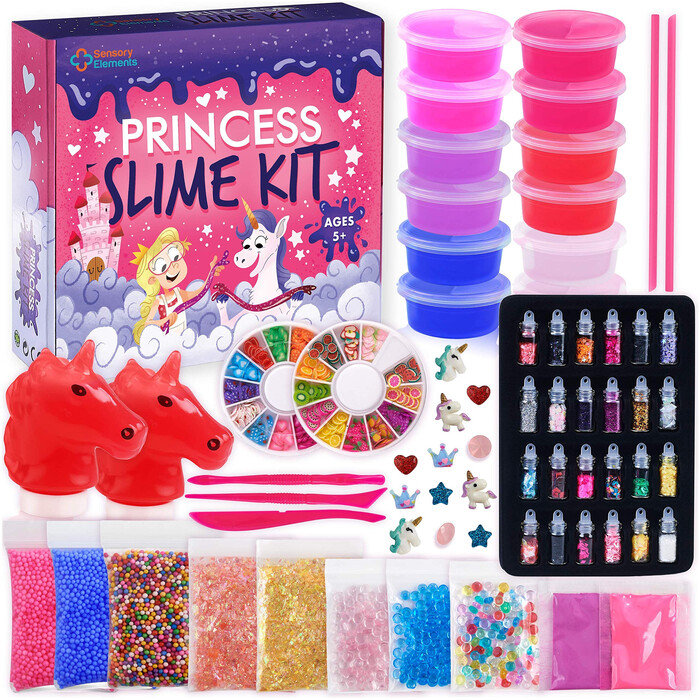 It will entertain your kids and keep them occupied. This unicorn slime kit contains no borax and is non-toxic. It's the perfect toy for spending time with your child. Begin by combining all the ingredients in the princess and unicorn slime kit for girls.
40. Kids Makeup Kit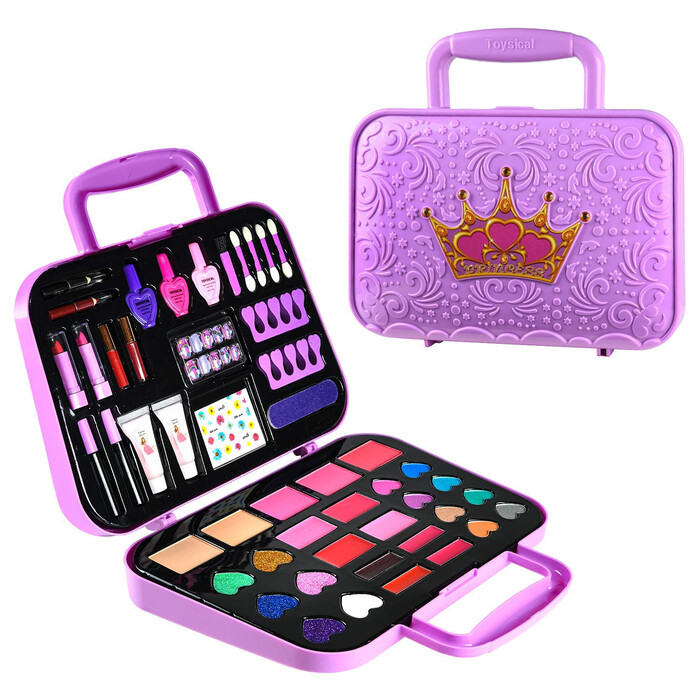 With this organic cosmetics set, every young princess's wish is realized. Your little princess will be protected from secretly destroying expensive cosmetics with this adorable nature makeup kit. Rich, non-toxic makeup kits can satiate kids' interests and cosmetic needs. Give the kid's beauty set to your lovely princess as a fun gift.
41. Pink Sequin Dress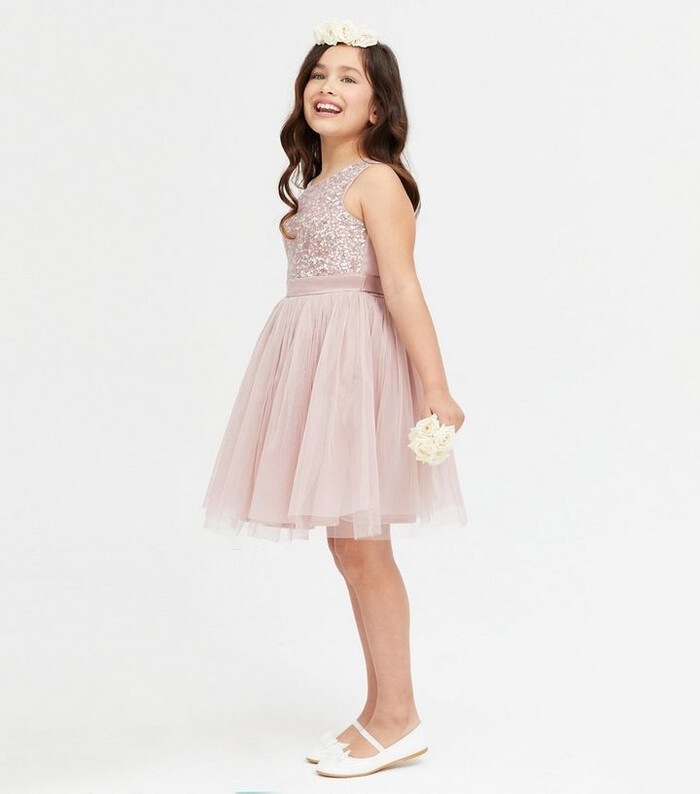 Give your child this glittery dress so she may be the belle of the event. Even though children frequently reject clothing as gifts, they will like this princess garment.
>>> Recommend Reading:
In summary, giving great Christmas gifts for daughters is a thoughtful way to celebrate her holiday. Check out Oh Canvas's top selection of Christmas gifts if you're charmed by attractive canvas prints and want to make them into fantastic presents. The gorgeous items that may be personalized with images, names, quotes, and more will astound you.