The church bells are going to sound; have you found the perfect Christmas gifts for aunt? It's wonderful when life brings you an aunt who is not only a terrific soulmate but also unconditionally loves you like a mother. Therefore, Christmas is the perfect time to give her the most significant gifts. This year, let's look at some ideas for Christmas gifts for an aunt with Oh Canvas.
Personalized and Unique Christmas gifts for an aunt
1. "The Love Between Aunt & Niece" Night Light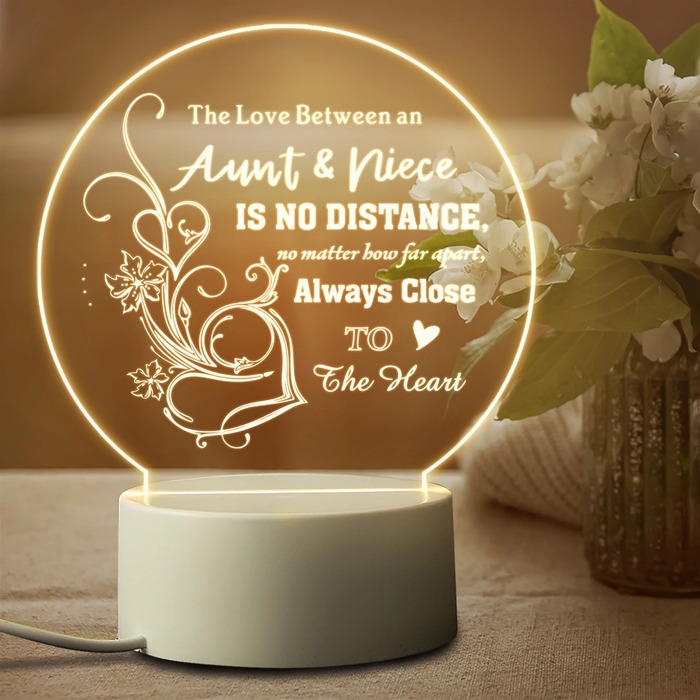 What is the best Christmas gift for auntie you could give her to strengthen the bond between yours? The engraved night light is a thoughtful gesture that will brighten your aunt's room and constantly remind you of your affection for her. This lovely accent is guaranteed to win her heart and make her feel a rush of emotion upon receipt.
2. Merry Christmas Canvas Wall Art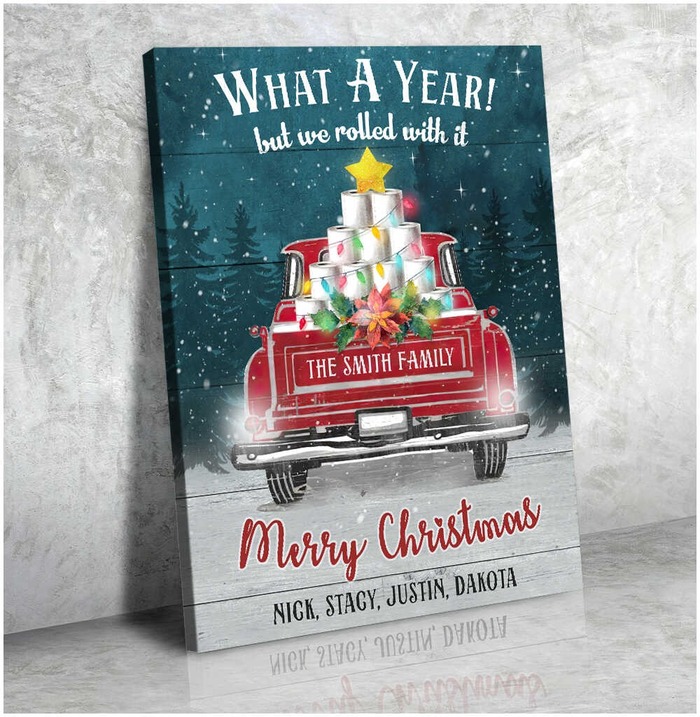 On the night before Christmas, the decorations are crucial. Put this unique wall hanging in her hallway to spread holiday cheer and celebration. Make it more Christmassy by having it personalized to her family members' names.
3. Necklace "Aunt And Niece"
The love shared between an aunt, and a niece is a kind that has endured over the years. This beautiful and delicate necklace is the perfect way to recognize the special bond you share with your dear aunt. Remind her that your love is eternal, just like these beautiful Christmas gifts for aunt, and that nothing can ever separate the two of you.
4. "We Love You Aunite" Coffee Mug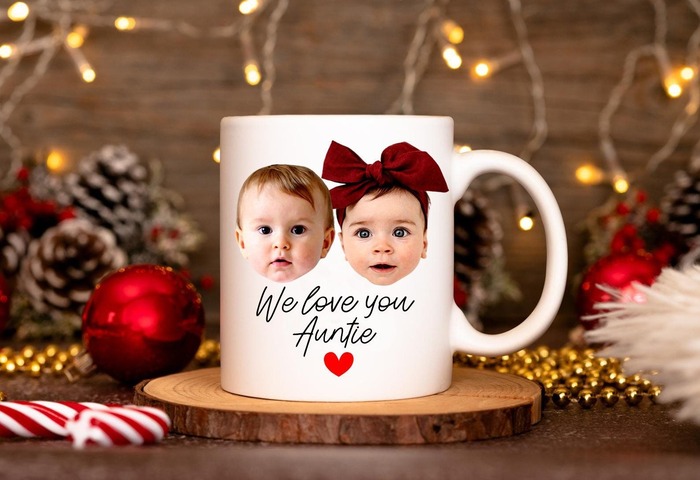 It seems like a great idea gift for aunt for Christmas, which she will treasure for years to come. The lovely mug is customized with her darling's face and a sweet message. Your dear aunt will be thoroughly pleased with this mug, and she will enjoy her morning coffee every day.
5. Leather Jewelry Box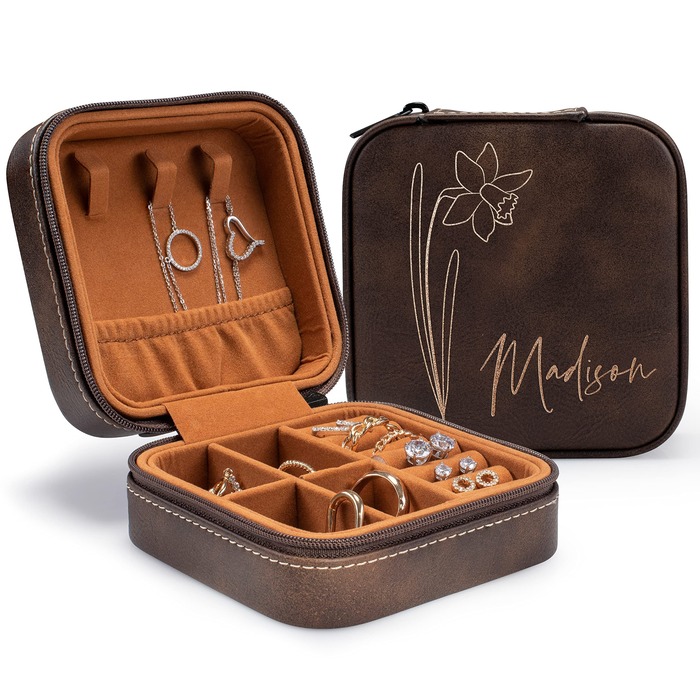 Let us tell you one of the most useful Christmas gifts for an aunt! Give your aunt a custom jewelry box that has her name and beautiful color. When she travels around the world or anywhere, she can store all her pieces of jewelry. They're easy to pack and will serve her well on her travels.
6. Collage Canvas Print For Dog Mom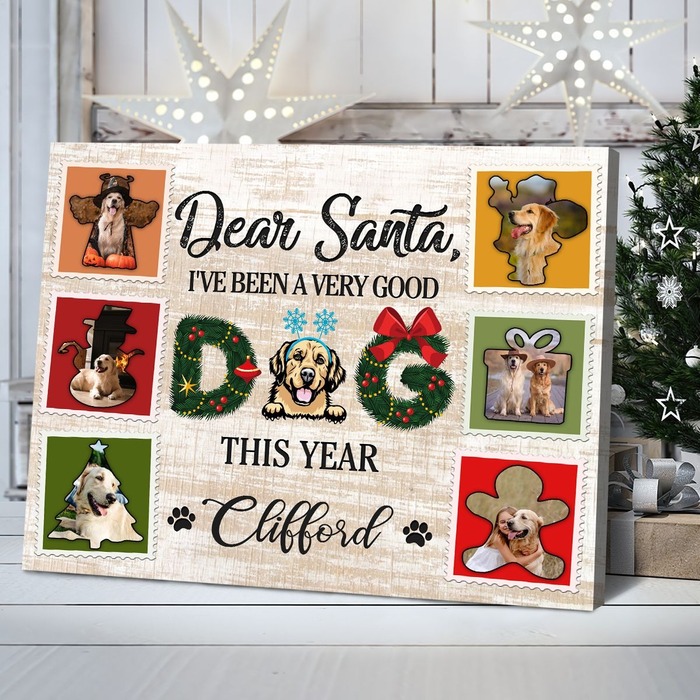 Dogs are loyal friends and are always by our side, no matter how difficult life is. If your aunt is a dog mom, show how much you care about her this holiday by ordering a personalized photo collage of her lovely pet. This Christmas gift for aunt is not only perfect for the Christmassy decoration, but it also makes her proud.
7. "Aunt And Nephew" Necklace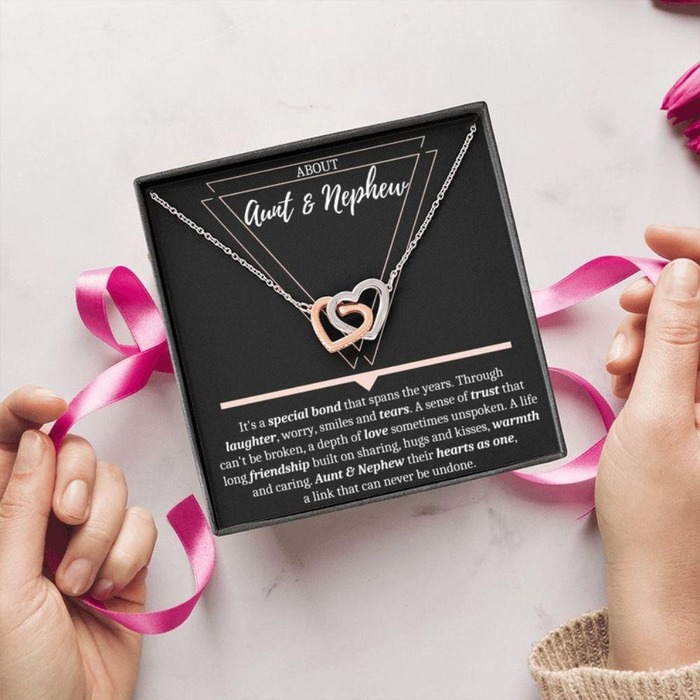 Although you may be physically far apart, the love and support shared between aunts and nieces knows no bounds. And this necklace will serve as a constant reminder of that fact whenever your cherished aunt wears it. Unlike cheaper necklaces, this one is made to endure a lifetime. This necklace's beautiful simplicity makes it a great gift for aunt for Christmas.
8. Christmas Eve Canvas Print Wall Art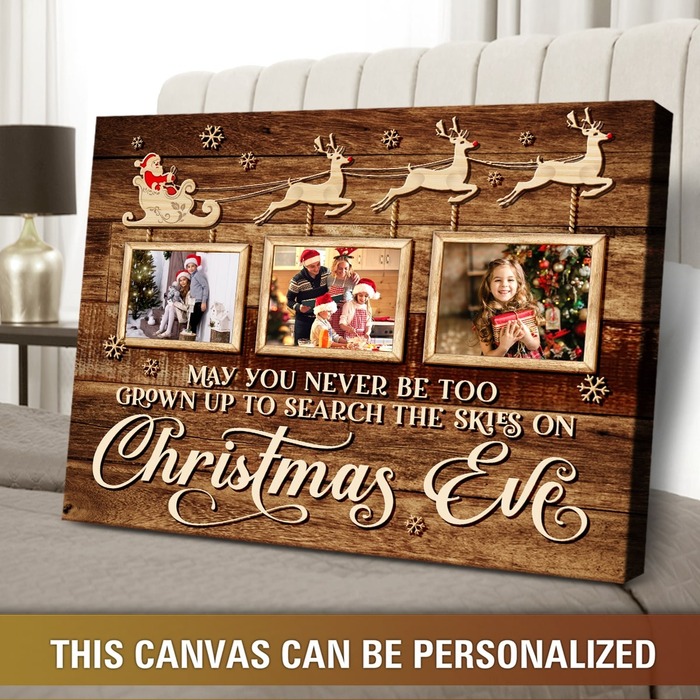 Do you want to find some Christmas gifts for aunt that will allow her to admire her gorgeous photographs for years to come? You might love this canvas with photos collage right now. Remember the good times and think back on the thrilling tales. She can display it in any room of her house during the holiday.
9. Christmas Bamboo Spoon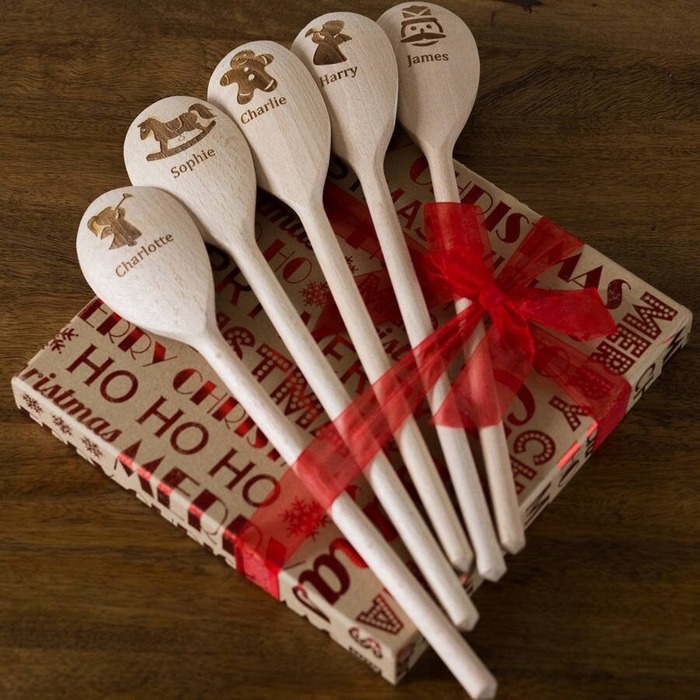 Your dear aunt will really adore this one-of-a-kind gift for aunt for Christmas with this custom-engraved wooden spoon. Your aunt will be thrilled and ecstatic to receive this beautiful wooden spoon, especially if she is a big eater or a cook. This wooden spoon is perfect for her for a warm dinner on Christmas night, isn't it?
10. Auntie's Plaque Heart Made of Wood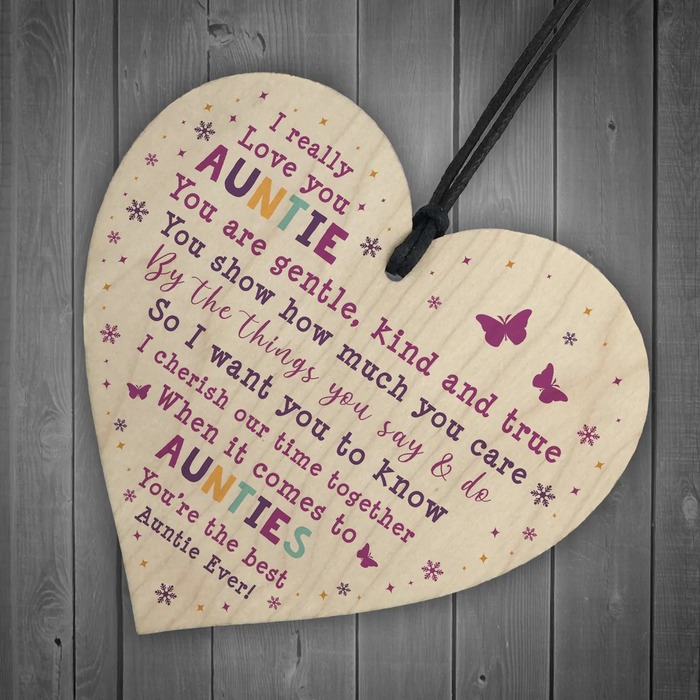 This wooden heart ornament is the perfect romantic gift for the one you love. This is a beautiful token of appreciation that will give your aunt a much-needed dose of optimism. The wooden heart plaque comes with a black waxed cotton rope that may be used to hang it wherever she likes.
11. Compact Flower Planter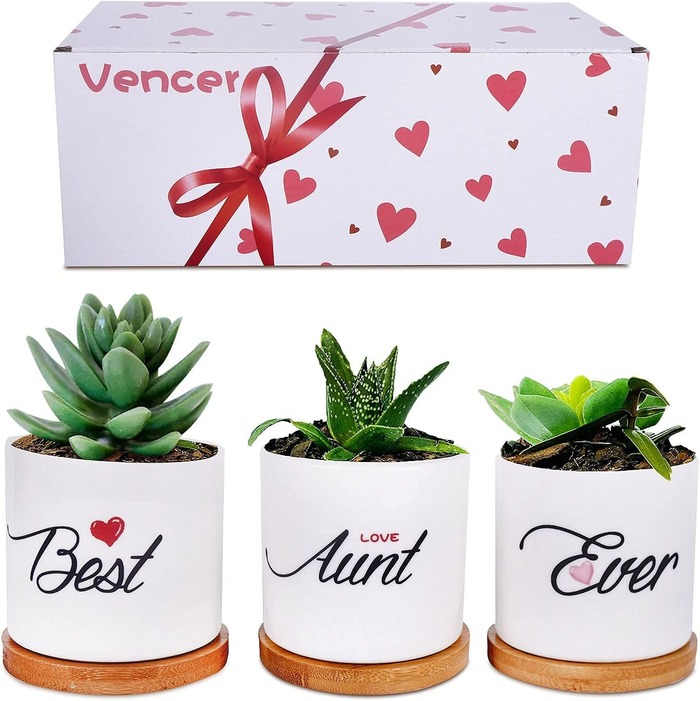 Looking for some Christmas gifts for an aunt to decorate the coffee desk? This set of planters will be much appreciated by your aunt if you're the one responsible for taking care of her plantlings. Like herbs, succulents, or other small plants would fit perfectly in the adorable holders.
12. Customized Apron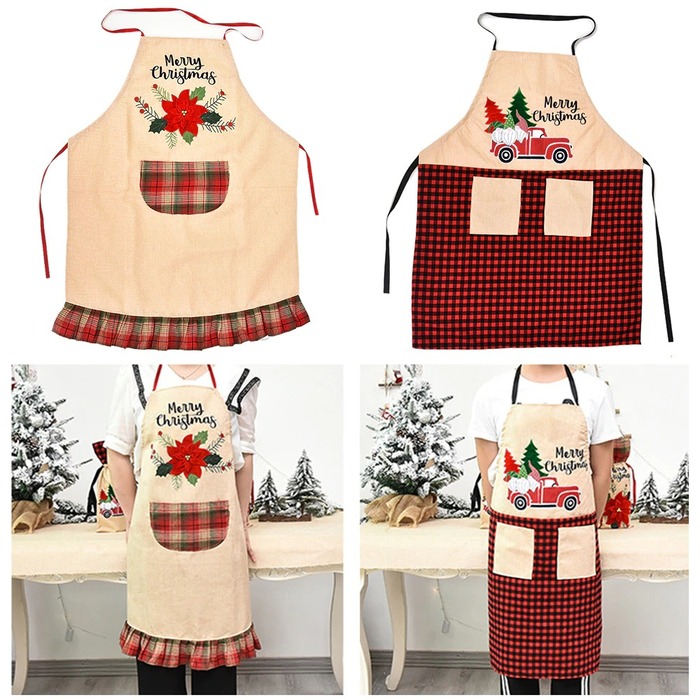 This apron is a surefire hit this Christmas because of its stylish calligraphy-style script and high-end-looking fabric. It is a perfect Christmas gift for auntie that she can wear to prepare a meal for the whole family.
13. Custom Chocolates "You Are Perfect"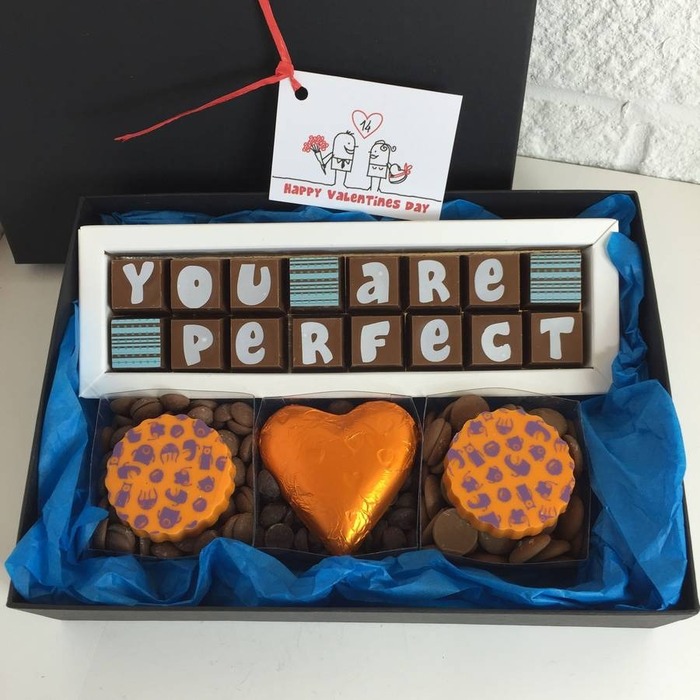 These gourmet chocolates are perfect for engraving a personal message. It's so basic and easy that you can even create it at home. Your aunt will feel the love when she opens this adorable homemade Christmas gift for aunt.
14. "My Aunt Is My Friend" Canvas Print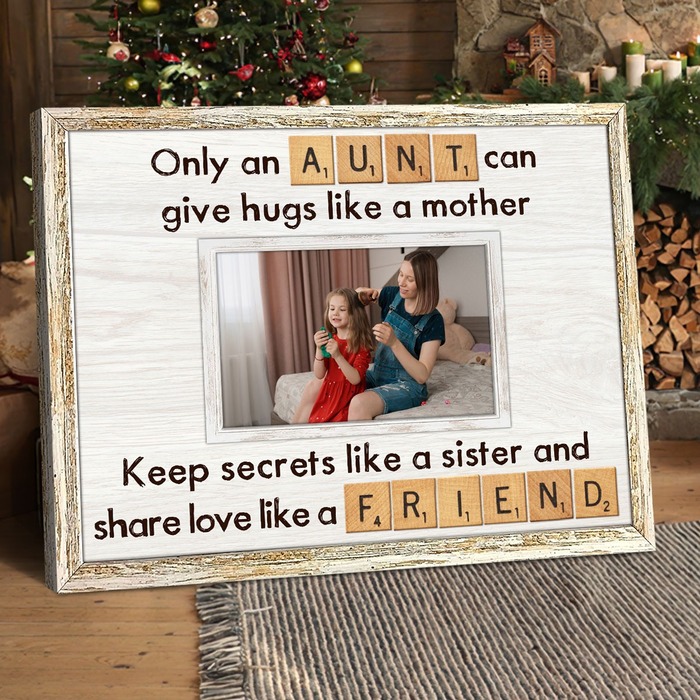 Even inexpensive Christmas gifts for an aunt can make a great difference in the lives of the person you care about. That being said, if you don't currently reside with her, this canvas print makes for a wonderful Christmas present. She plans to put it on display in her living room.
15. Blanket Embroidered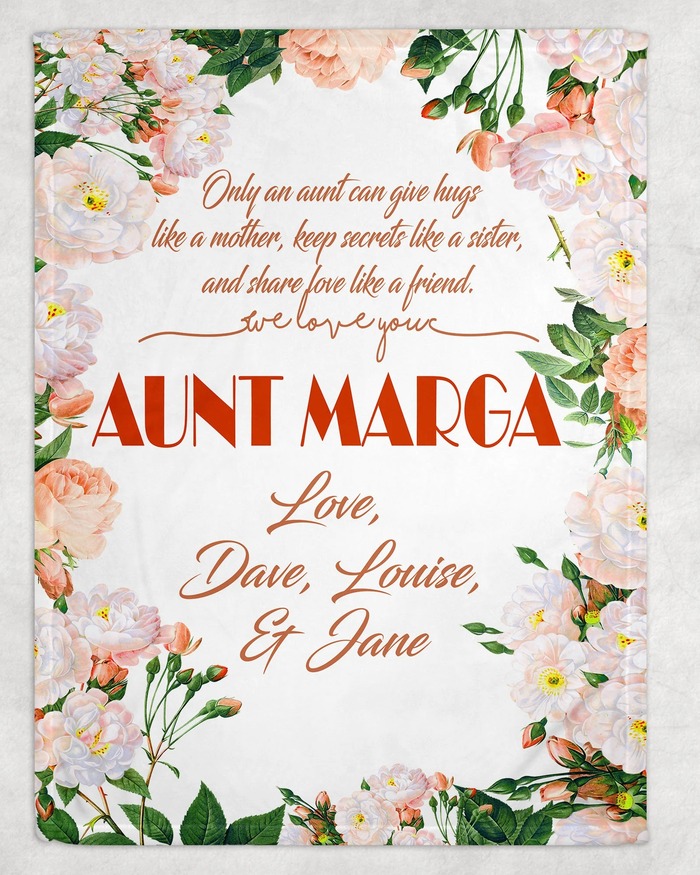 Can you never seem to find the right Christmas gifts for an aunt? We're here to help you out this holiday season with a fantastic present suggestion. Print the words of your love onto a blanket to give to your aunt as a constant reminder of all your memories of yours.
16. "Remember An Angel" Candles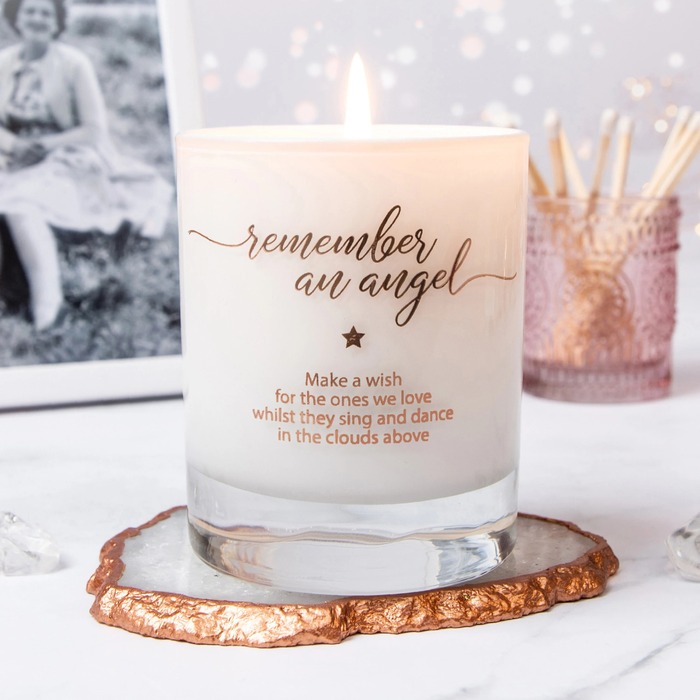 Do you need to get a Christmas gift for auntie but can't think of anything unique? These flameless candles make a chilly night feel more mystical and romantic. They are also an excellent choice for families with young children and pets.
>>> Recommend reading: 45 Special Christmas Gifts For Sister-In-Law In 2022 Holiday
Cute Aunt Gifts For Chritsmas
17. "Best Aunt Ever" Christmas Ornament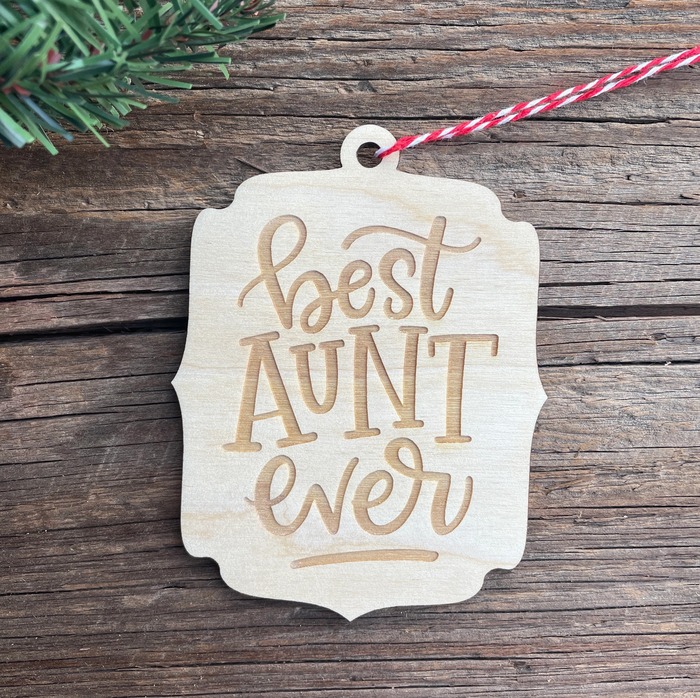 This is one of the best Christmas gifts for an aunt if you want to tell her how much you appreciate her. That "Best Aunt Ever" ornament you got here is the most thoughtful present ever. Treat your beloved aunt to it and help her recall her many firsts. Spend memorable moments together as a family and hang a commemorative ornament to mark a great occasion.
18. Engraved Compass For Adventuring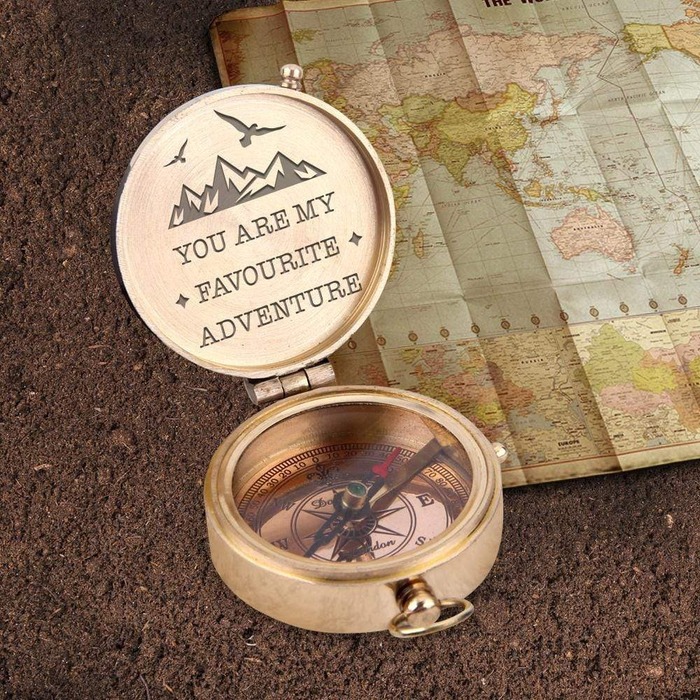 If your aunt has a sense of adventure, you may honor her with a custom-engraved compass bearing a message that speaks to her adventurous nature. The soft brass metal used to make compasses means that each one is likely to have its own unique faults, such as minor scratches. You can express your gratitude for the wonderful time you've shared together by doing something special.
19. Stunning Earrings For This Christmas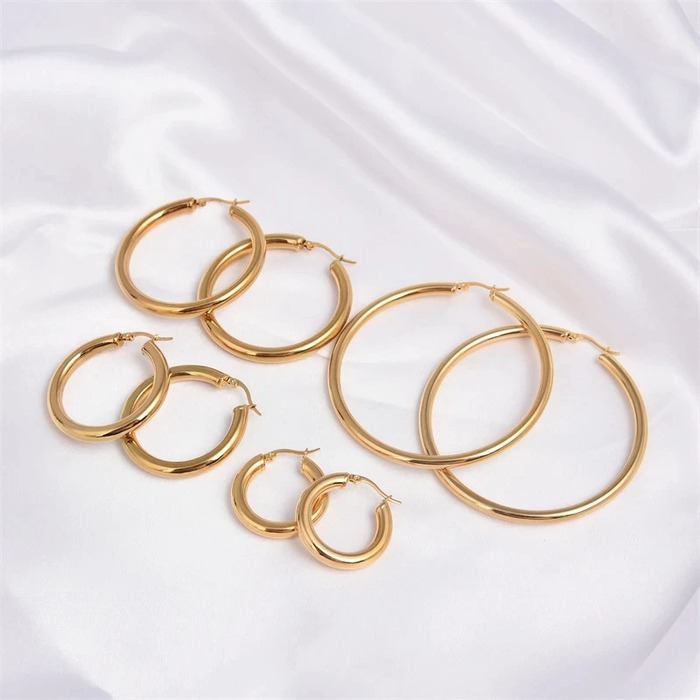 A stunning pair of gold hoops should be a staple in every woman's jewelry collection. They complement any ensemble and may be worn independently or as an accent piece. With this gift for aunt for Christmas, she might confidently go to all the holiday parties.
20. "Aunt And Niece" Soy Candle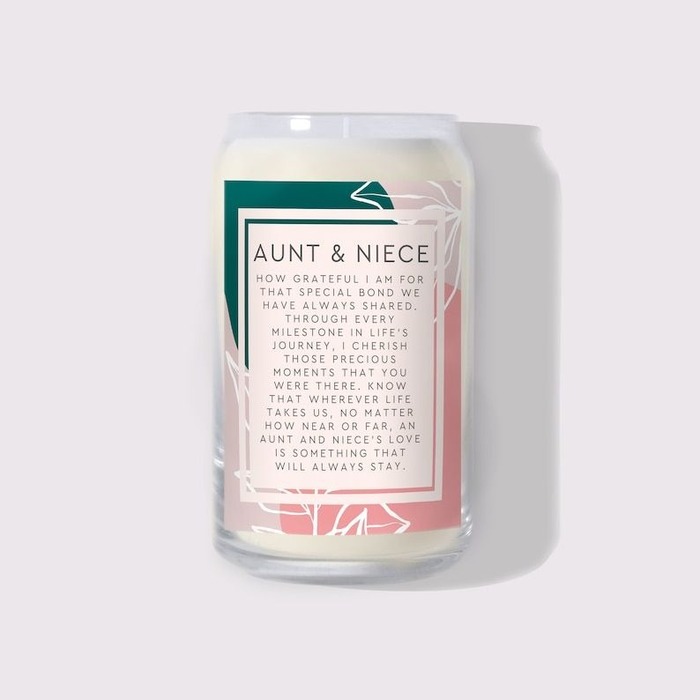 The first statement on the front of this lovely candle reads, "How grateful I am for that particular link we have always had." That is so sweet and adorable, and it has a wonderful aroma. Magnolia, woodland, and energizing are just some of the aroma options you have for Christmas gifts for an aunt.
21. Christmas Charm Bracelet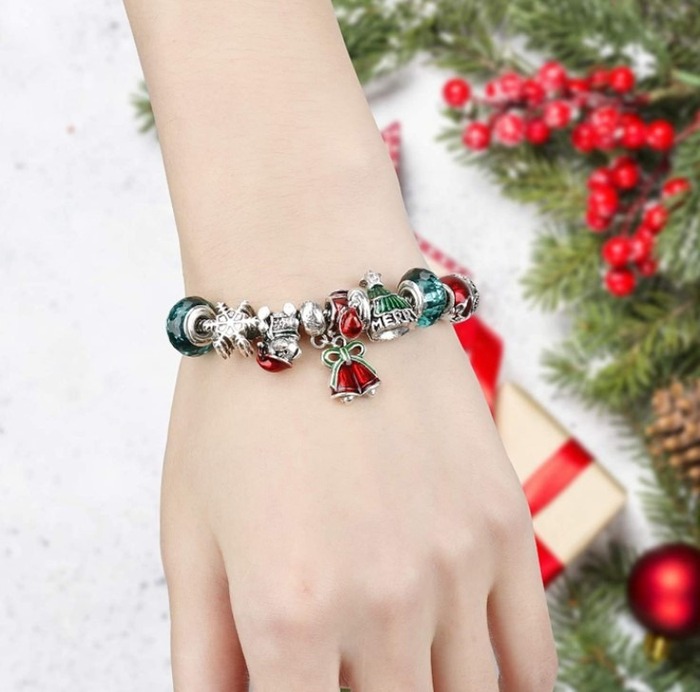 This enchanting bracelet is one she won't want to take off. It's stretchy, so it should fit her wrist without any problems. In addition, it has a Christmassy vibe with cute bell, pine, and bauble charms.
22. Personalized "Joy To The World" Canvas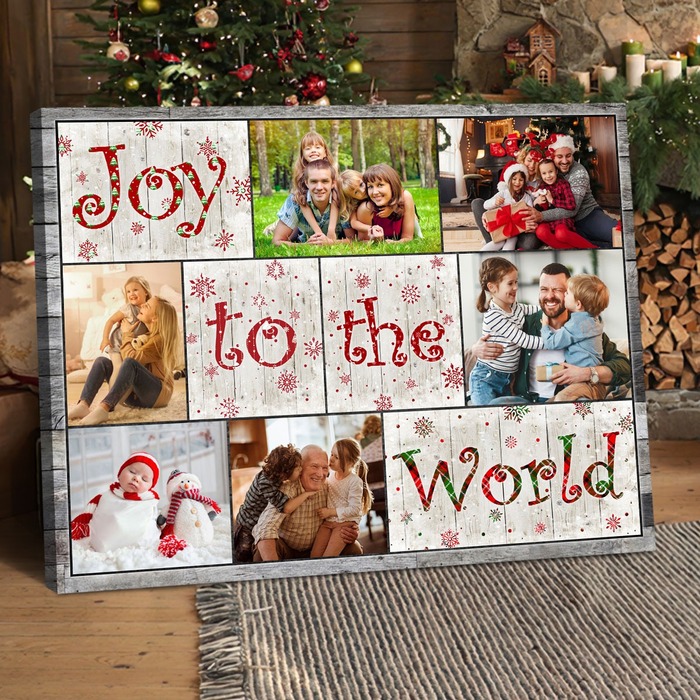 When searching for wonderful Christmas gifts for aunt, a personalized canvas print is a safe bet that won't disappoint you. That is going to make her happy and give her a grin. One of the options for personalization is the addition of six stunning photographs of her family.
23. Solar Garden Stake Snowman Lights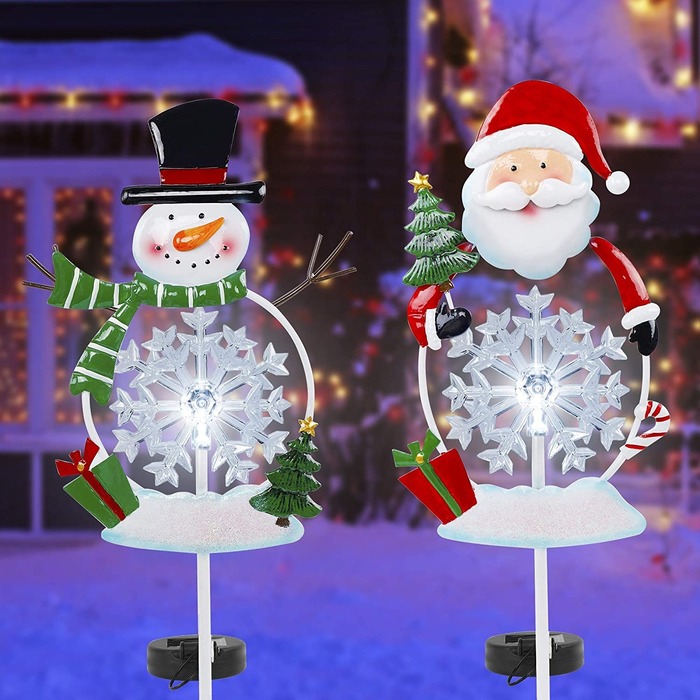 The Christmas garden is enhanced beauty by the addition of these lovely solar light garden stakes. This ornament would be perfect for decorating the house or as a gift for aunt for Christmas. This solar-powered snowman and Santa will be a touching addition to a loved one's grave this holiday season. Once night falls, the lights turn on automatically, revealing a breathtaking winter wonderland.
24. Family Photos Christmas Blanket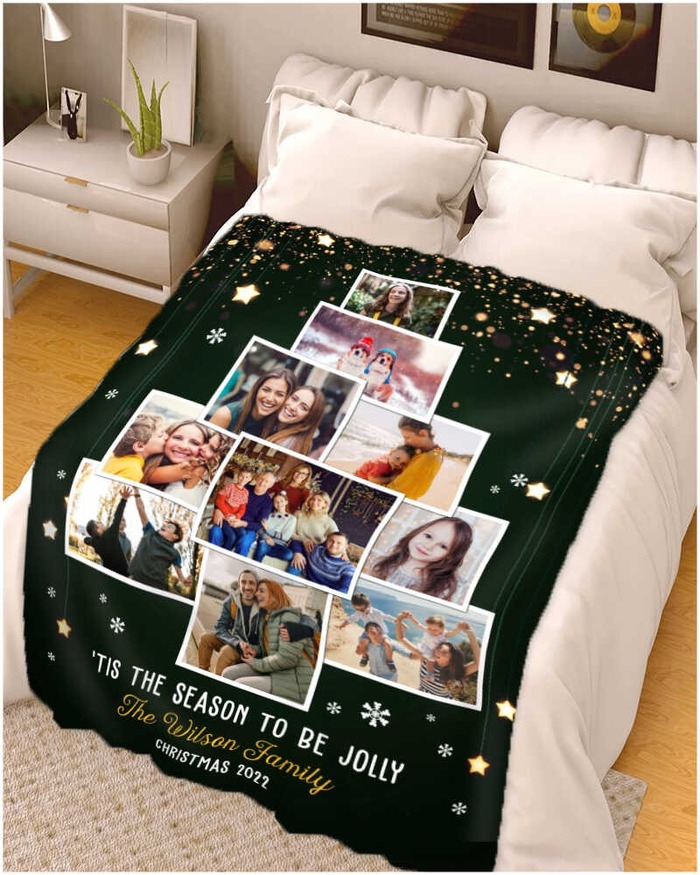 This customized family blanket is the perfect couch accessory. It's the most magnificent blanket you've ever seen, and it's also the warmest. With this Christmas gift for aunt, she can enjoy a memorable holiday night with her loved ones.
25. The Auntie Wristlet And Keychain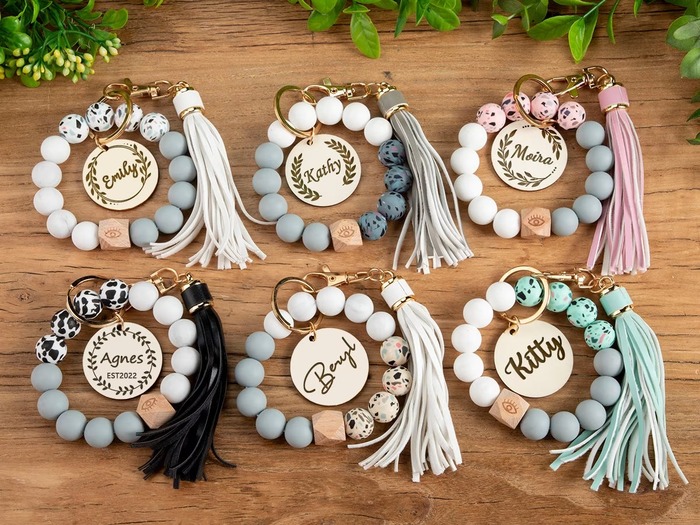 Your aunt can personalize the bracelet by attaching anything she likes to the many removable components. Embrace the latest in lifestyle trends, and your lady will always know where her keys are. Keep your aunt's keys secure on her wrist or in her purse with this charming multicolored bracelet key chain.
26. Heart Sign Made Of Wood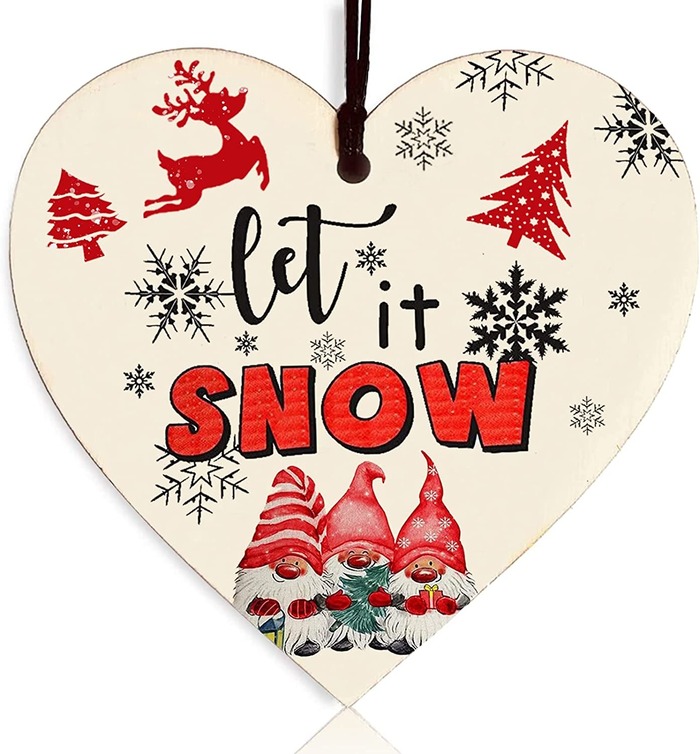 In a very straightforward and meaningful way, you may show your love for your dear aunt with this wooden heart. This gift for aunt for Christmas has been hand-carved and strung with jute string. Your aunt will adore you even more after reading the heartfelt statements and looking at the accompanying hand-drawn decorations on each plaque.
27. Luminous Auntie Mason Jars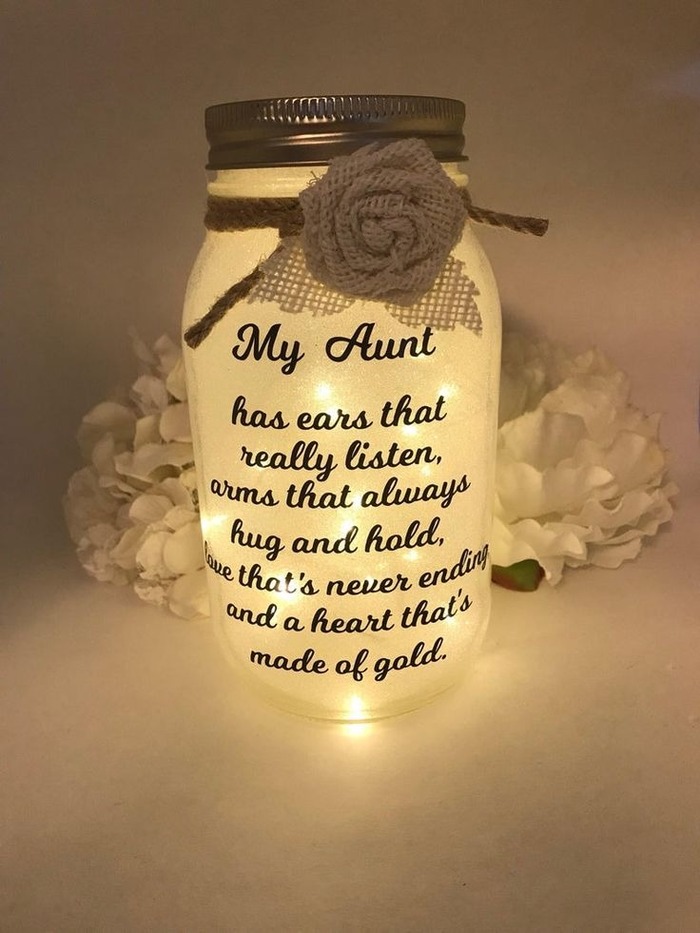 You can create a unique aesthetic effect that will surprise and delight your aunt. Simply affix a transparent sticker to your mason jar after you've filled it with fake flowers, seashells, a conch, plastic beads, pebbles, a paper star, or colored sand. It's a great Christmas gift for auntie because it has a meaningful saying inscribed on the jar.
28. Aunt's Cosmetic Case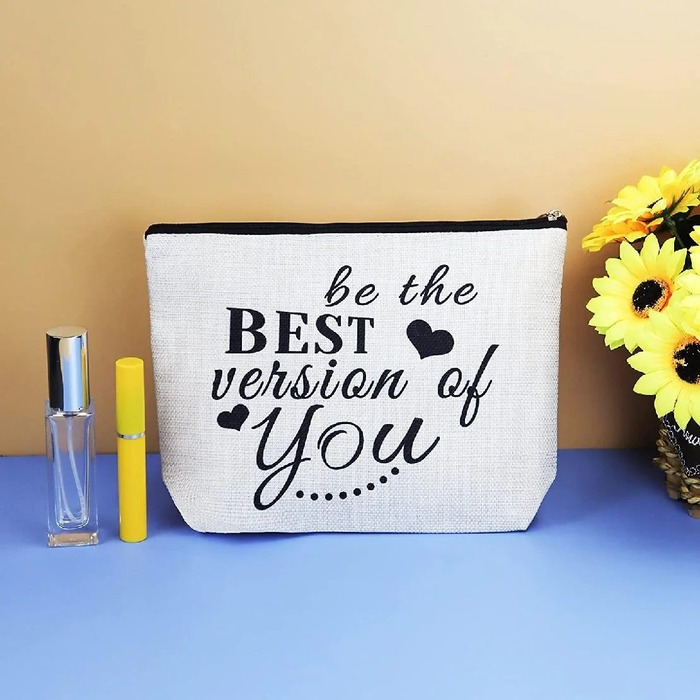 Give your aunt a reason to smile every time she uses this cosmetics bag as a token of your love. She could take everything from the makeup bag, including her brushes, mascara, lipstick, etc. Give your favorite aunt a laugh with this idea of Christmas gifts for aunt with a great motivational quote.
29. The Pioneer Woman's Tea Kettl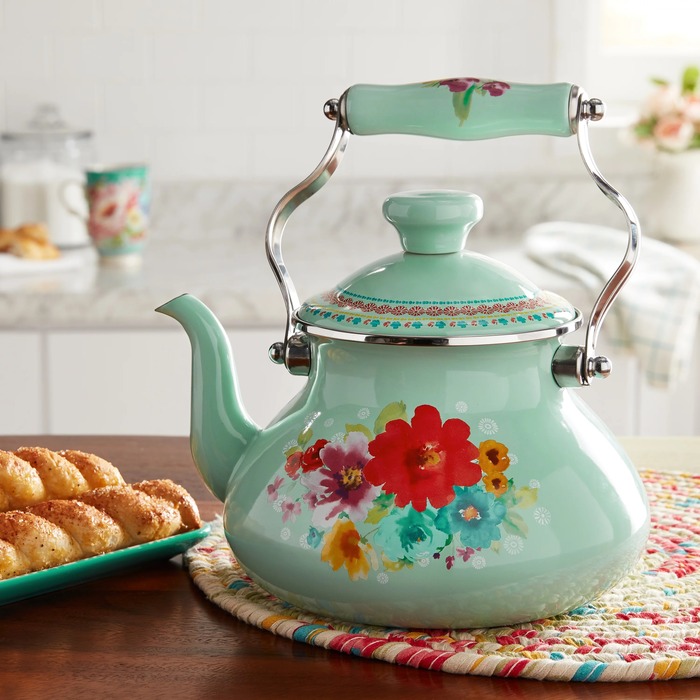 What are the useful Christmas gifts for an aunt that she'll need? This beautiful tea kettle is just the one for any tea party. Its traditional silhouette, heat-resistant handle, and tough enamel construction are all hallmarks of this utensil.
Funny Christmas Gifts For Aunt
30. Auntie Claus T-Shirt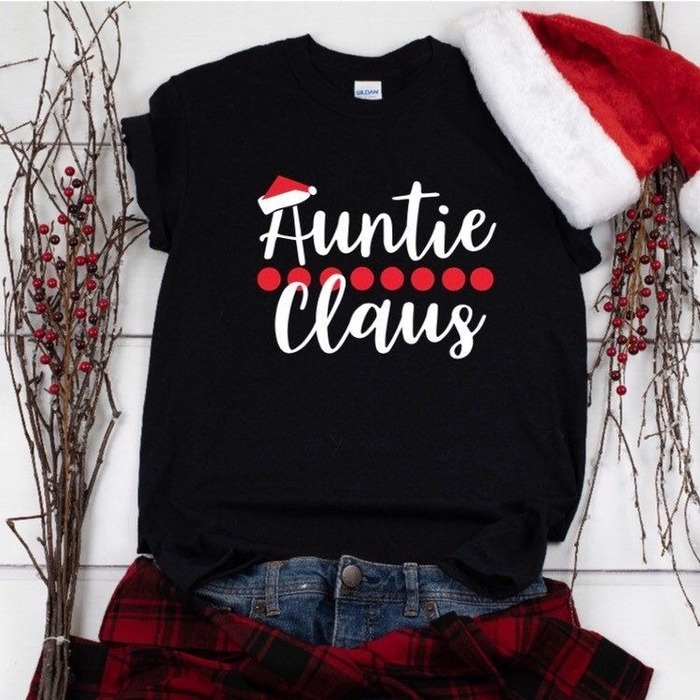 This funny Christmas gift for auntie is super comfortable because it is lightweight, stretchy, airy, and kind to the skin. To express your love for your auntie in a humorous way, consider purchasing one of the many available hilarious aunt t-shirts. Your admiration and love for your aunt shine through the thoughtful and artistically printed words you sent her.
31. Auntie's Chill Candle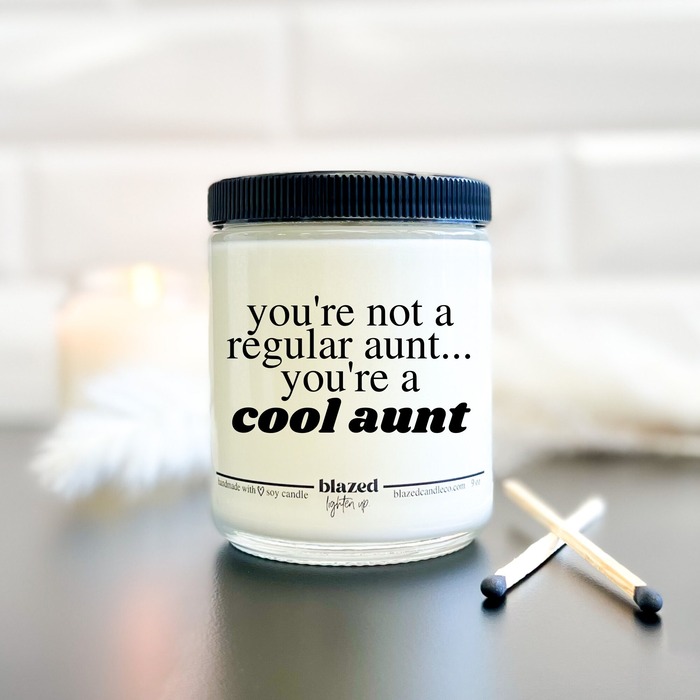 You might find Christmas gifts for an aunt as wonderful as the ones your aunt always gives. Your aunt deserves a token of your love and cherish the gift that shows how much you value her. Candles made from all-natural soy wax are loaded with high-quality oils to create a calming and pleasant aroma.
32. Orange Juice Vase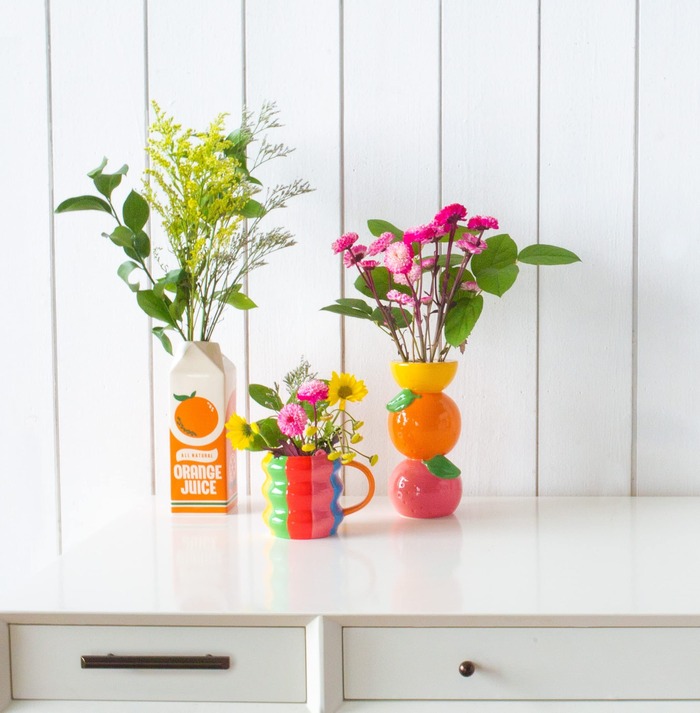 Look how adorable this is! This porcelain orange juice vase has a retro design that we can't get enough of (and we're sure any aunt would too). It is a perfect Christmas gift for aunt that she can use to enhance the beauty of her favorite desk for this upcoming holiday.
33. Aunt Funny Coffee Mug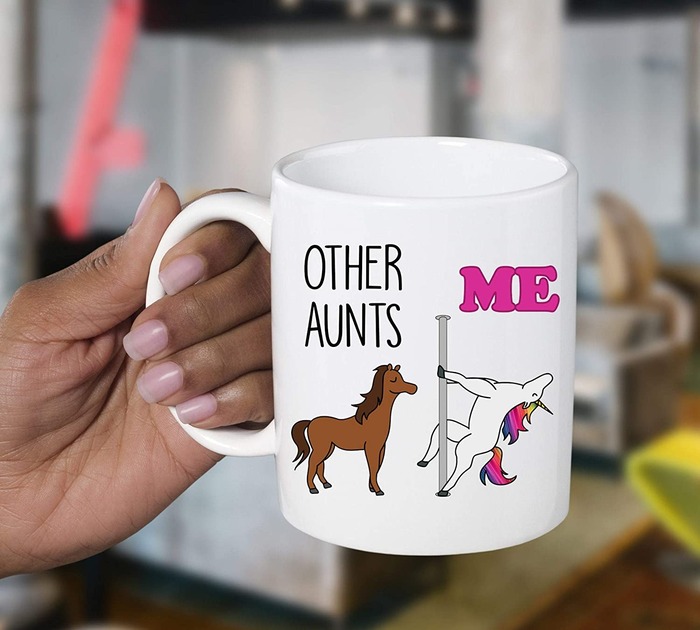 This porcelain mug is the perfect way to brighten up her morning coffee breaks and express how awesome you think she is. This delightful mug will remind her of a frenetic and passionate youth.
34. Gloves For The Oven Feature Human Hands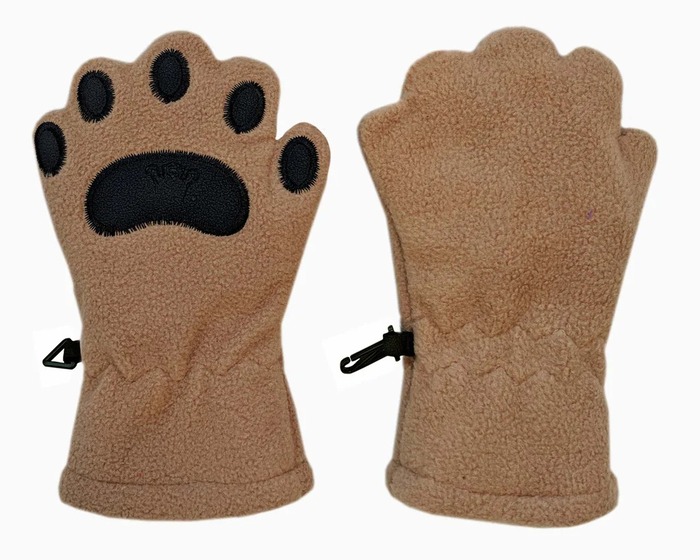 Because they are constructed of insulated cotton, these bear hands-over mitts will protect her paws from the cold. They can withstand high temperatures and make for a hilarious holiday gift for aunt for Christmas or a useful item that any home cook would appreciate receiving.
35. Personalized Cat Lover Coffee Mug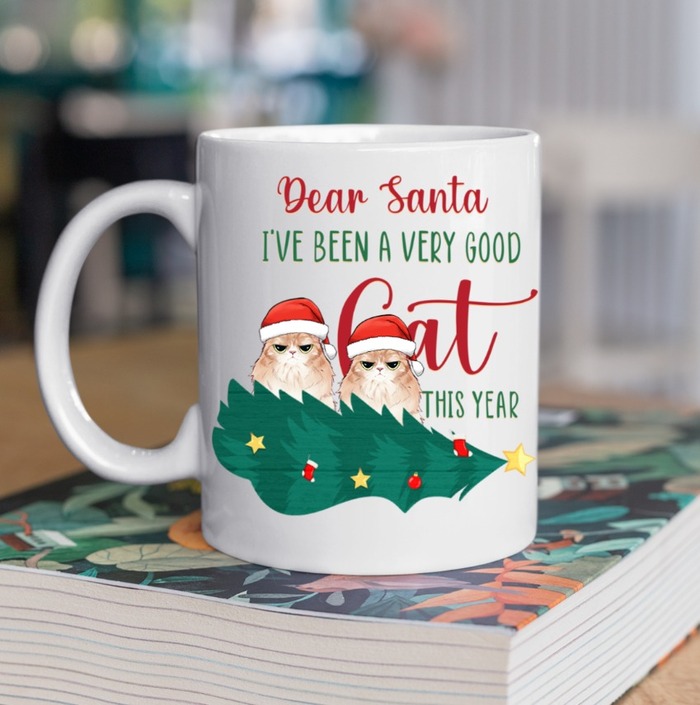 Any cat lover would like this cup. Spending time with cats is never wasted, and it will always remind you of your lovely baby. It would look great on her desk at work or in her kitchen when used for a cup of coffee. How cute, right?
36. Jewellery Shaped Like A Cinnamon Roll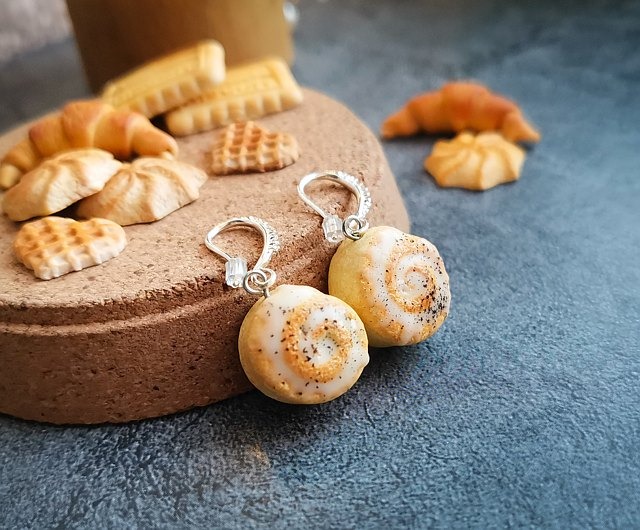 This gift is the most unique among our Christmas gifts for women out there. These charming pairs of cinnamon roll earrings are the perfect Christmas gifts for an aunt if she likes sugary treats. (It would be really thoughtful if you also gave her some of the genuine stuff as a gift)
37. Beer-Opoly Is A Real Board Game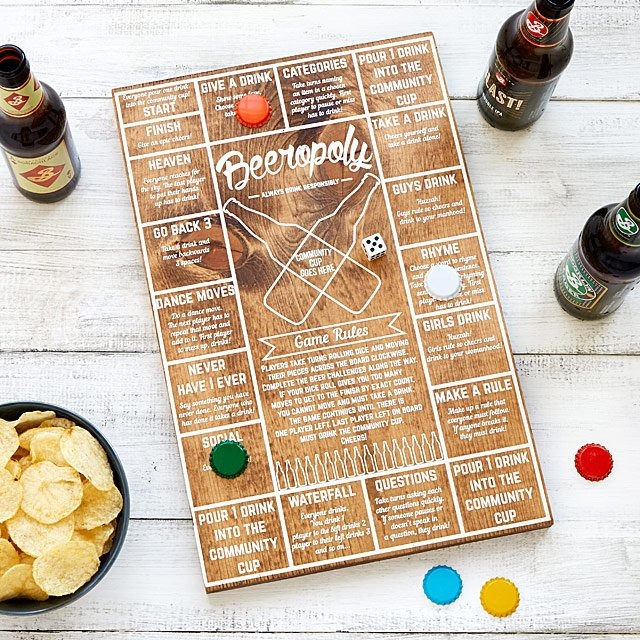 This Beeropoly board game is a must-have gift for aunt for Christmas if she hosts frequent beer evenings with friends. Adding it to her Christmas wish list this year right now.
38. "Fell Asleep Here" Bookmark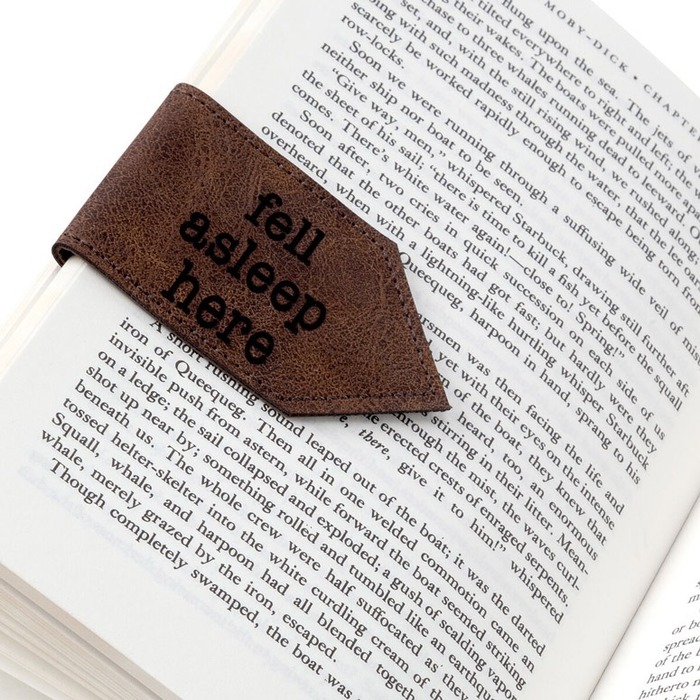 These are funny Christmas gifts for aunt if she is a bookworm. If she becomes asleep while reading, she can easily clasp this faux-leather bookmark onto the page and keep it there with the built-in magnets. That meant that when she woke up the next day, all she had to do was pick up where she had left off.
39. Fancy Aunt Cap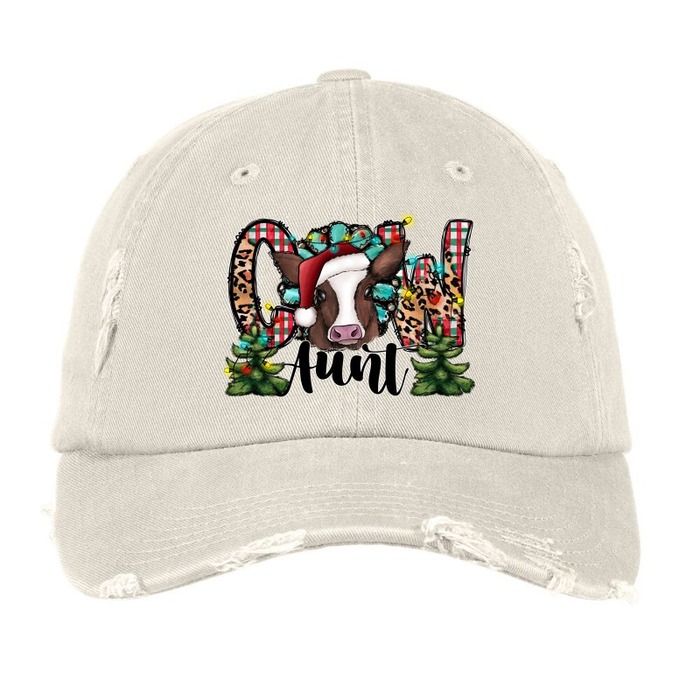 Do you want to find a gift for aunt for Christmas that she can wear year-round? She may exhibit her unique sense of style without breaking the bank by purchasing this Cool Aunt Hat. If you want to put a grin on her face, give her this. She can wear this wonderful hat to any event or just about town.
40. Funny Airpods Case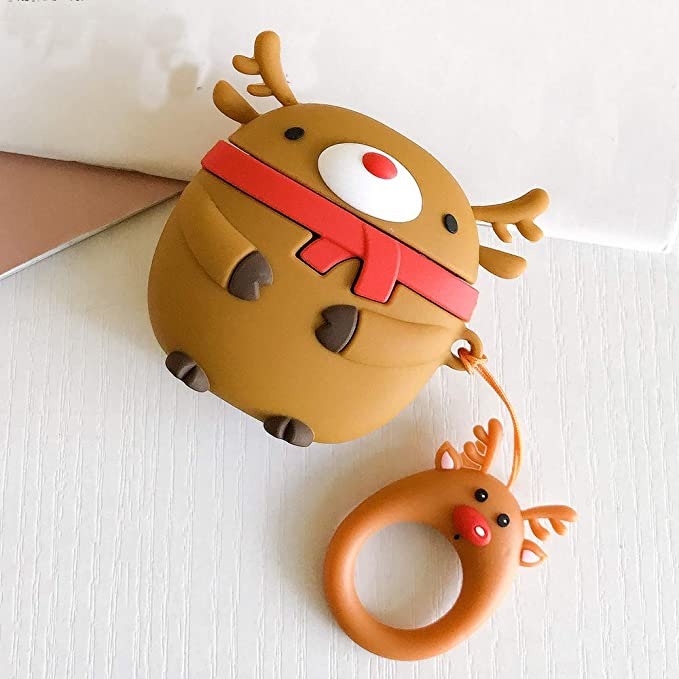 Her AirPods case features an adorable Christmas reindeer pattern that is not only festive but also looks fresh and new every time she uses them. Its small size and built-in carabiner make it convenient to store and bring along. It will make Christmas Day even more joyous for her.
41. Dog Mother And Aunt Life Throw Pillow Case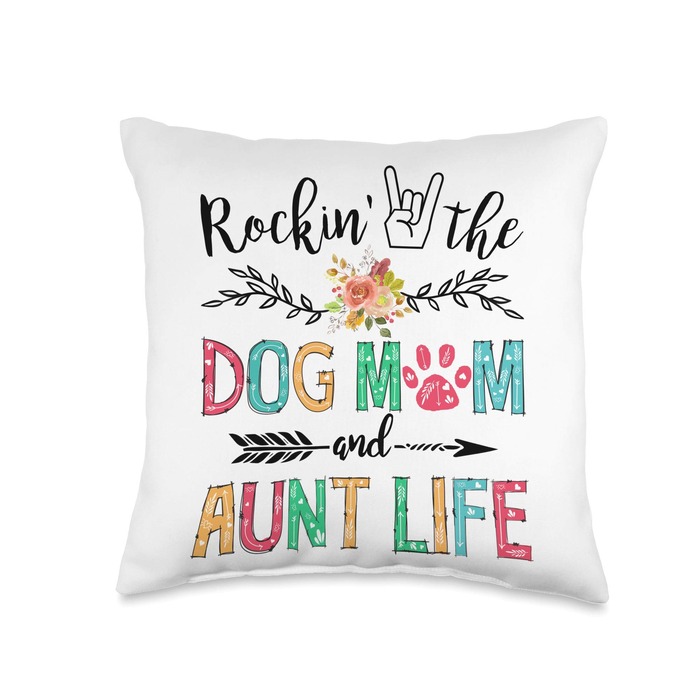 If you are in search of some Christmas gifts for an aunt, do not miss out on this one. The charming pillow case is sure to bring a lot of joy to her life by way of laughter, smiles, and comments from her loved ones.
42. Comfortable Nightwear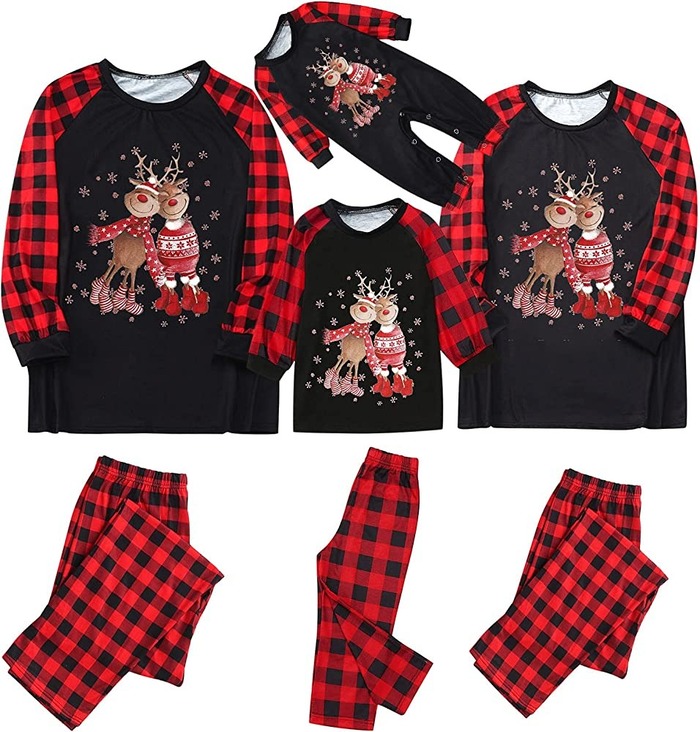 It would be the best Christmas gift for Aunt to receive matching pajamas for the whole family. Superb adaptability ensures a snug but comfortable fit. Soft, smooth, lightweight, airy, adorable, elastic, wrinkle-free, and completely pill-free sums up how comfortable these clothes are.
43. Christmas Design Athletic Shoes
One of the many reasons she will adore this gift for aunt for Christmas is the exquisite stitching. The foam in the footbed further contributes to the shoe's incredible wearability.
44. The Pod Organizer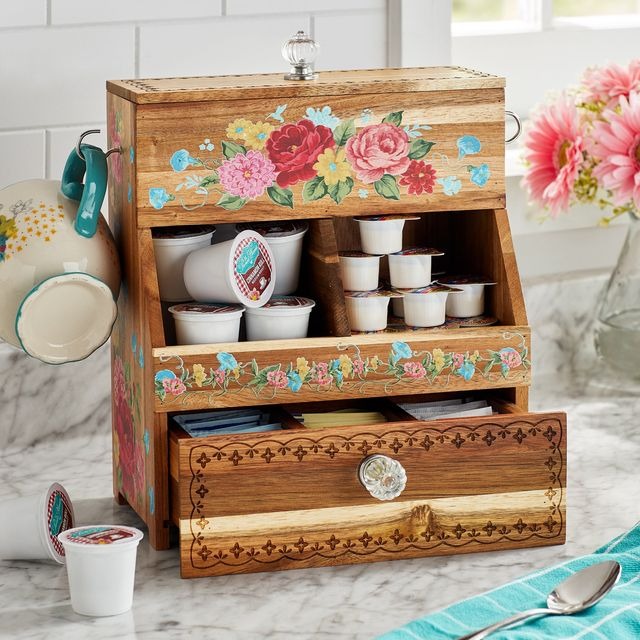 Anyone who uses a Keurig-like coffee maker would benefit greatly from acquiring a lovely, rustic coffee pod organizer. The bright floral designs are an added bonus Christmassy vibe. It is also a perfect Christmas gift for grandma you might consider.
45. Passport Cover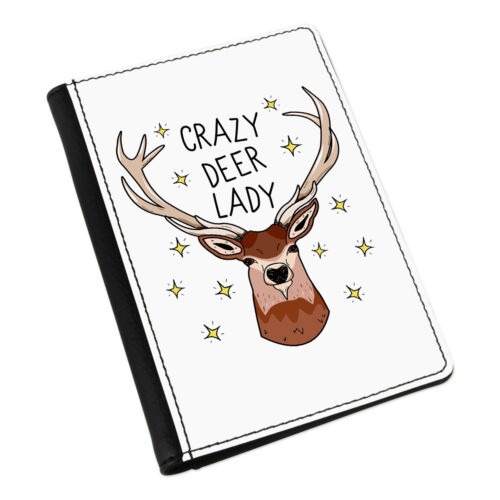 This amusing passport holder is an excellent Christmas gift for auntie, who is planning an exciting holiday trip. In such a scenario, she'll adore your gift and will always grin when she sees it.
46. Cozy Beer Flannels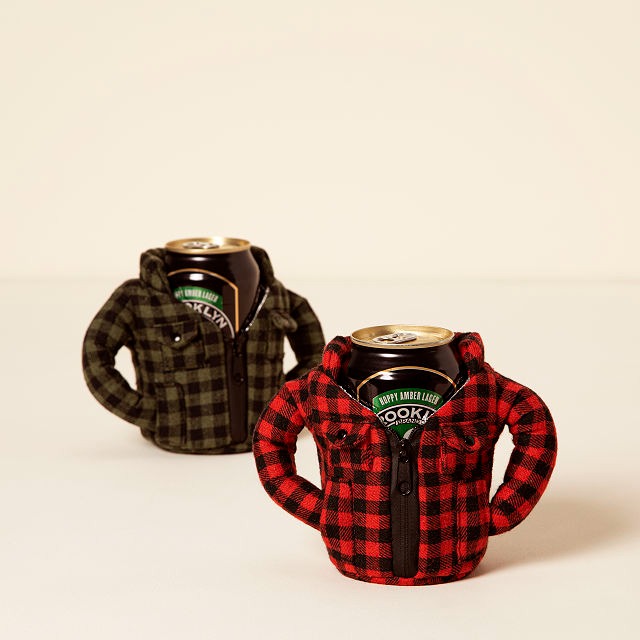 Keep your hands toasty and your beverage frosty no matter where you are. You can't get through the winter without this cozy beer flannel, and it's a cheap enough Christmas gift for aunt that you can afford to get her one.
Some exciting ideas for a merry and happy Christmas you might love:
The passing of yet another year brings us closer to the end of this millennium. You and your cherished aunt shared joyful times when you were together. With the amazing Christmas gifts for aunt, your memories will be set in stone for all time. Oh Canvas hopes you have a wonderful holiday season filled with happiness and tranquility.