Are you trying to find the greatest your DIY gifts for girlfriend? These gifts are especially precious because of the time you put into preparing them. Knowing that the gift she received was actually made by you is the most wonderful feeling in the world. It captures your feelings for the person and comes near to expressing all the emotions you cannot express openly. If you're still having trouble finding the ideal present, Oh Canvas has a list of DIY for your beloved that every girl is sure to love. It doesn't have to be expensive; it's preferable if it serves a useful purpose.
32 Cutest DIY Gift Ideas For Girlfriend She Will Adore
Cute DIY Gifts For Girlfriend
1. Clay Flower Planter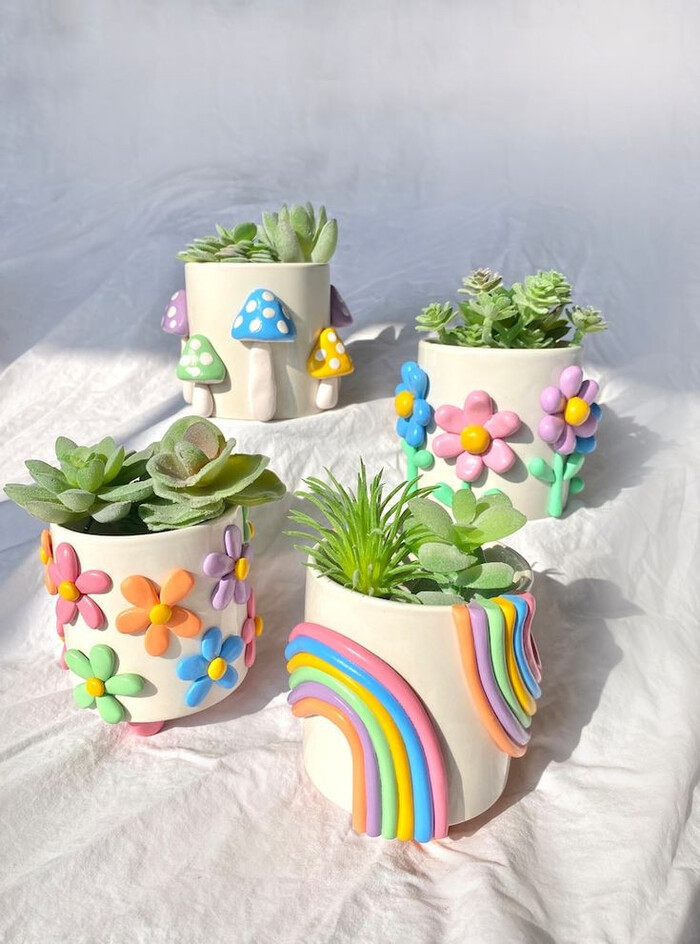 You may add a personal touch to your plant gift by decorating it with these lovely clay petals. There are many colors of clay that can be used to make something that looks tasty.
2. Date Night Jar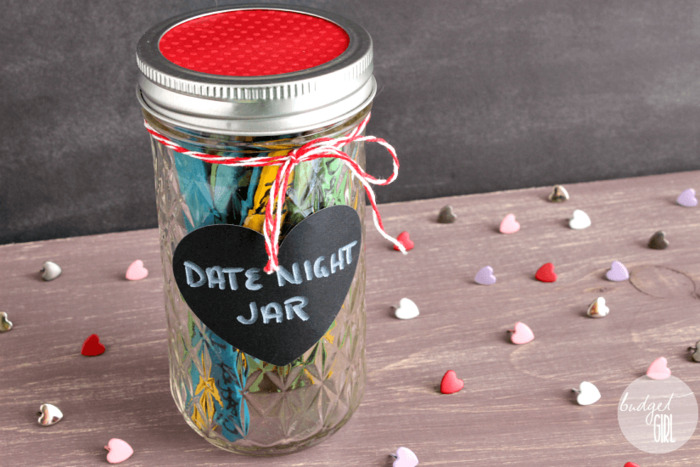 When it comes to DIY gifts for girlfriend, a date night jar is one of the easiest and most popular. It will allay your issues with your date evenings becoming routine and useful. It's a great idea if you're looking to spice things up between you and your girlfriend and make some lasting memories.
3. Homemade Mugs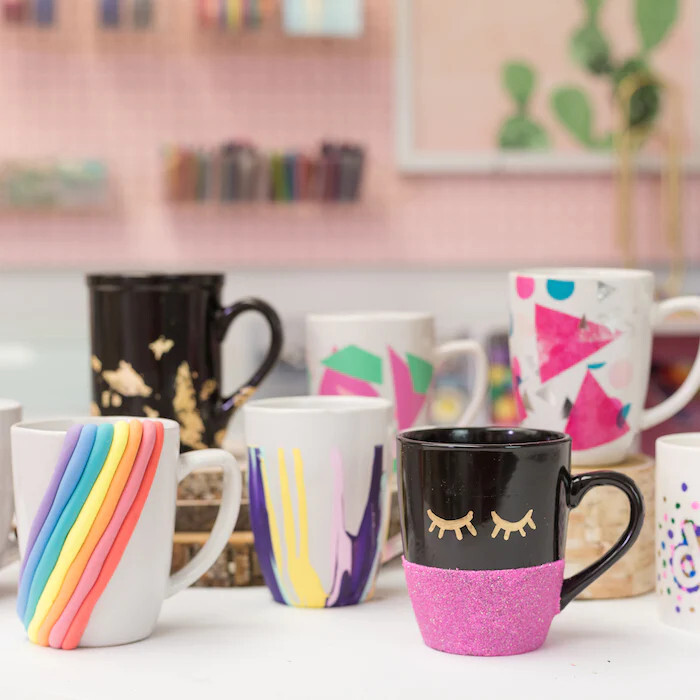 Do you want to give your coffee mugs at home a facelift? Make her drinking experience more delightful by adding your unique touch to any copper cup you have around the house. Enjoy her beverage of choice!
4. Clay Pendant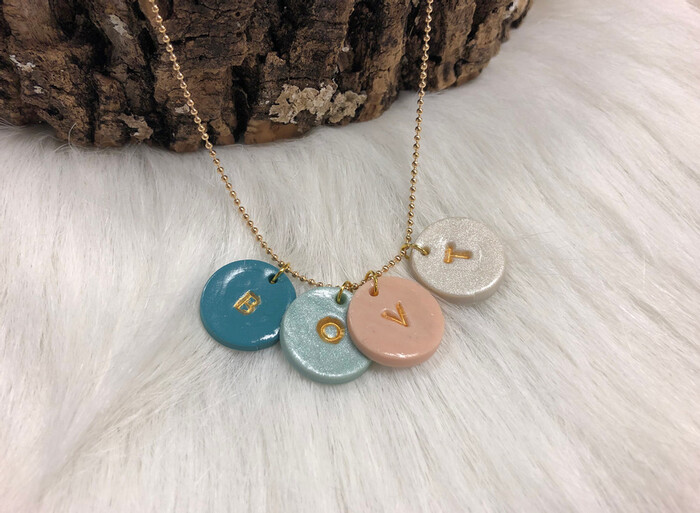 You have given her a one-of-a-kind and meaningful DIY gift for girlfriend that she will cherish for a long time. You'll be crafting clay necklaces in no time if you have a few basic supplies.
5. Homemade Lavender Candles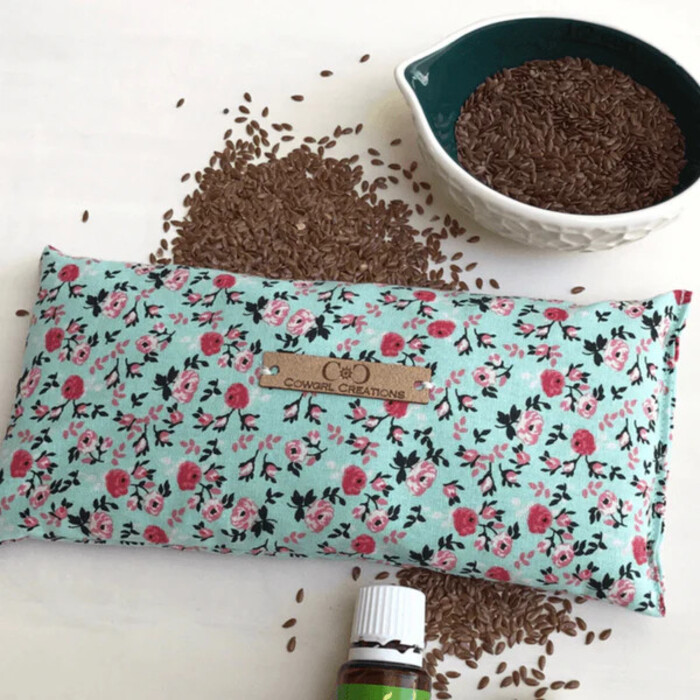 These candles are sure to be a hit if she's a fan of the lavender scent. They're adorable, and they're also quite simple to make. Using dried lavender that she's gathered, you may make this lovely lavender candle for her yourself if she enjoys the scent. Lavender is calming and relaxing, which is why she should use it.
6. Frame for Keyboard Keys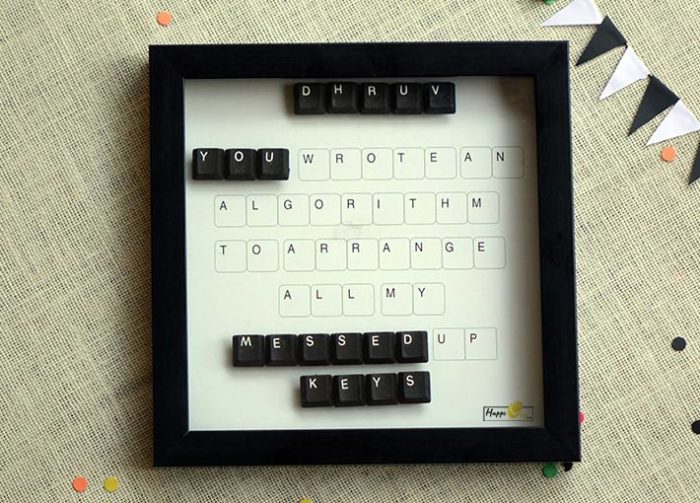 Perfect for happy relationships, the photo box will serve as a constant reminder of the joy you've had together and the adventures you still have ahead of you.
7. Wooden spoons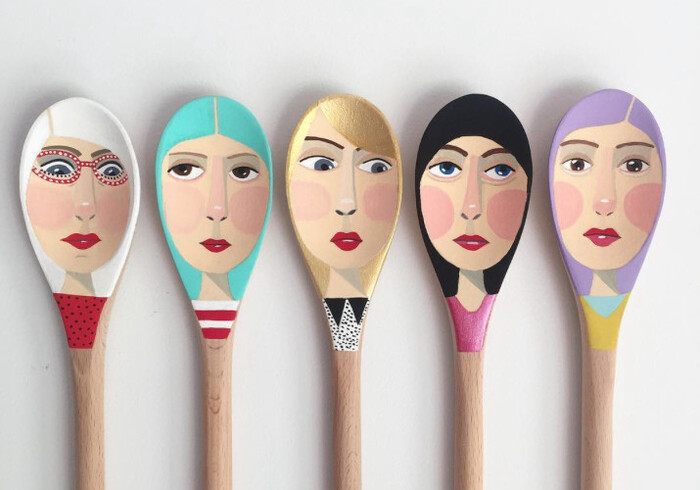 The season for crafting handcrafted gifts is the greatest time to give handmade wooden spoons as DIY gifts for girlfriend. A pack of wooden spoons and an etching tool are all you need to create any designs you like on them and give them to your girlfriend. It'll be an excellent addition to her kitchen.
8. Lip Balm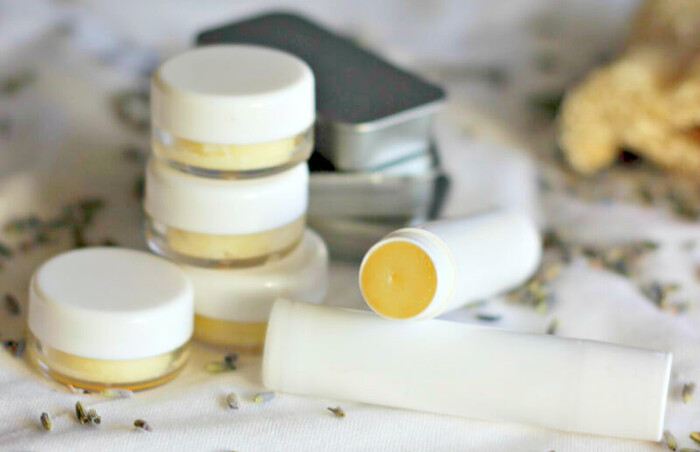 What's this, a homemade lip balm? Certainly! Creating her favorite lip balm over the winter months is simple. For less than $3, you may make something that works just as well as or better than an expensive store-bought version since it is built with care and attention to detail.
9. Handmade Bath Salts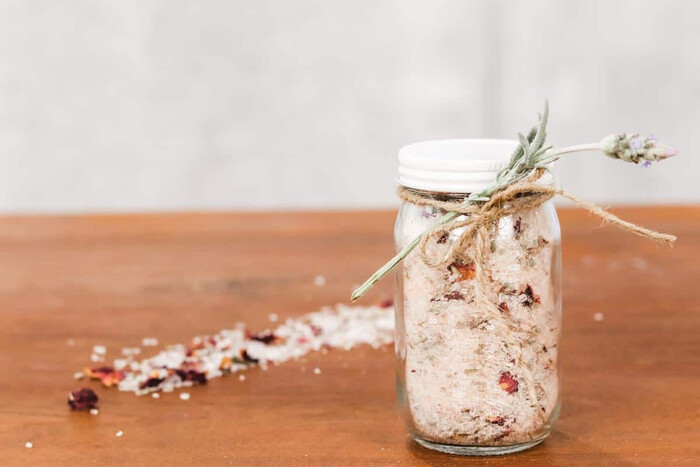 For every nice bathing product that a girl might indulge in, there are a hundred bad ones. This recipe for bath salts is a slam dunk. Using this product will make your lady fall in love with her skin again and provide her with a wonderful self-care opportunity. Put a smile on her face and make her feel special.
10. Case for iPhone
You may want to make an iPhone case for your loved one that will be utilized the most. You only need good leather, thread, a magnetic button, and fabric adhesive to make a stylish phone case that will last for a long time.
11. DIY Candy Cake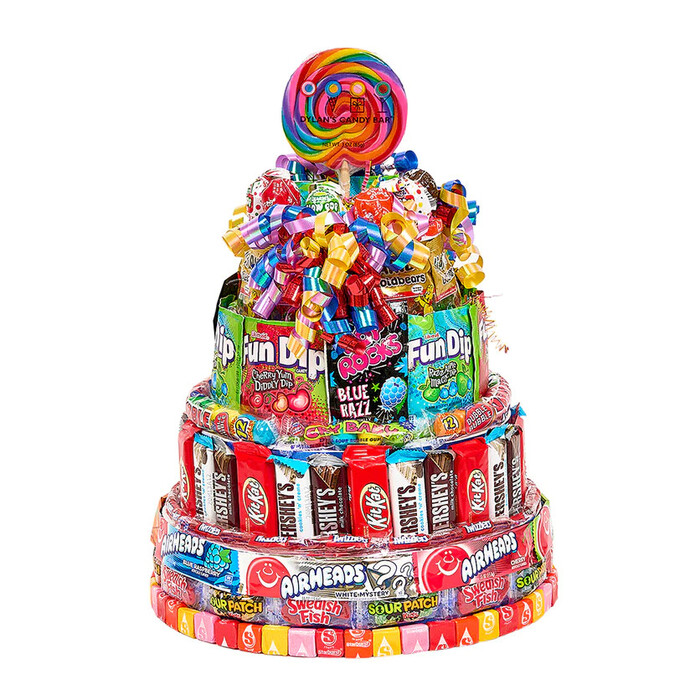 Is it a celebration if there is no cake? It doesn't matter if you're a terrible baker to make this charming handcrafted gift for your lady. Send her a candy bar extravaganza for her birthday or any other special occasion! I know she'll be thrilled!
12. Personalized Love Map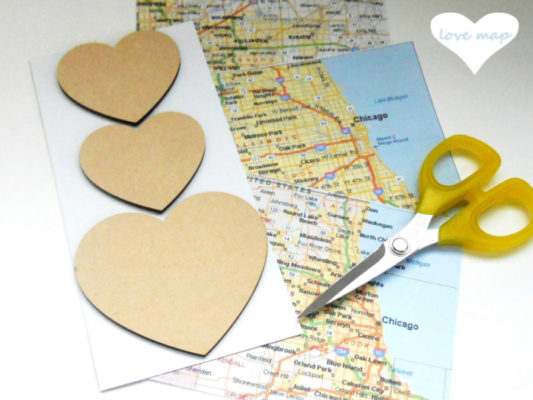 This personalized love map makes a romantic homemade gift for girlfriend. Through this incredibly considerate present, you can weave your way into her heart. You can personalize it to your tastes and include all the adorable information about you and your beloved.
13. Headphone Cord Wrap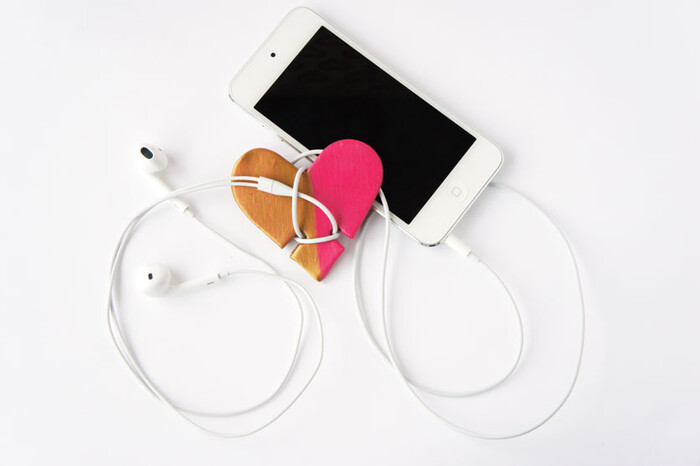 Your significant other will go crazy over these creative DIY gifts for girlfriend! A heart-shaped cord wrap is a great last-minute gift for your girlfriend. In her bag, it will make it easier for her to keep her headphones untangled. A tiny bit of clay is all you need.
14. Ring Holder
A ring holder is one of the most useful and popular DIY gifts you can make for your lady. Many girls forget where they keep their rings while eating or doing the dishes. If your girl is one of them, this one is ideal. It will enable her to safeguard her ring at all times.
14. Homemade Earrings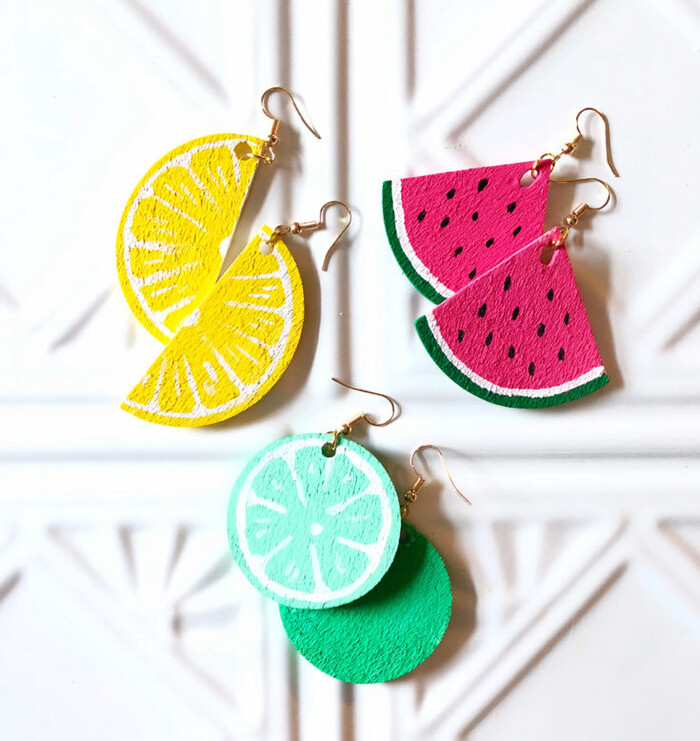 Making these adorable earrings couldn't be easier. This earring is easy to match the girlfriend's preferred attire. There is no girl who can resist these lovely DIY earrings.
15. Herb Planter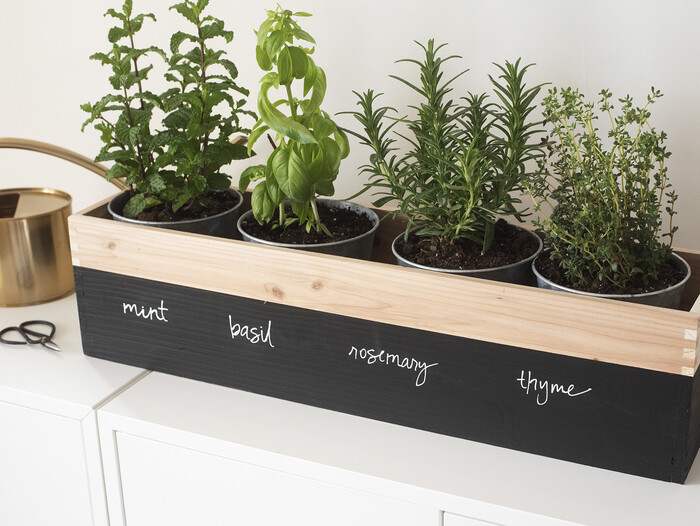 Is your girlfriend a nature enthusiast? You can show her how much you care for her with an adorable and simple gift like this. We came up with the best DIY gifts for girlfriend we could think of!
16. DIY Snack Jars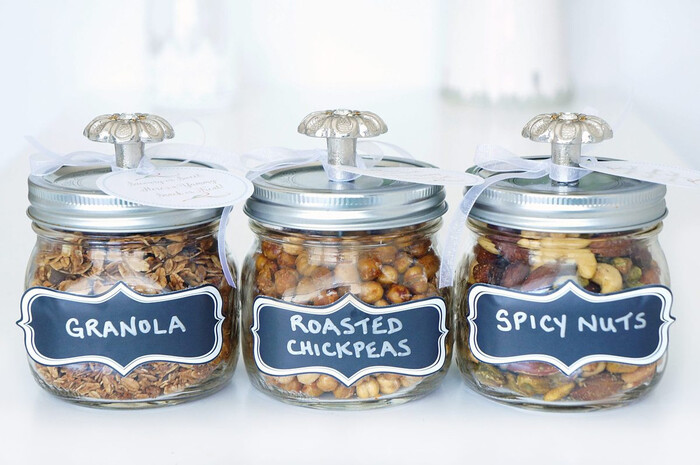 If you're still stumped as to what to get your lover, consider making her a jar loaded with her favorite desserts. When she receives this gift from you, she will undoubtedly chuckle with joy.
17. Travel Manicure Kit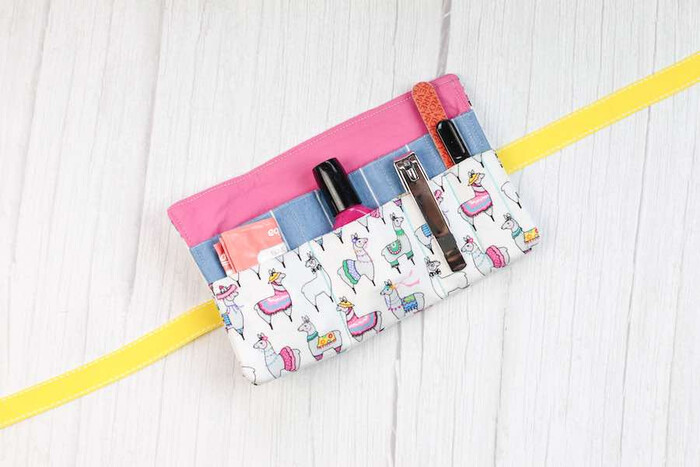 With the help of this kit, she'll be able to get her nails done. Your partner seems to be constantly on the go. Using this fun sewing guide, you'll learn how to construct a cute roll-up manicure kit that she can carry with her at all times.
18. Magazine Stand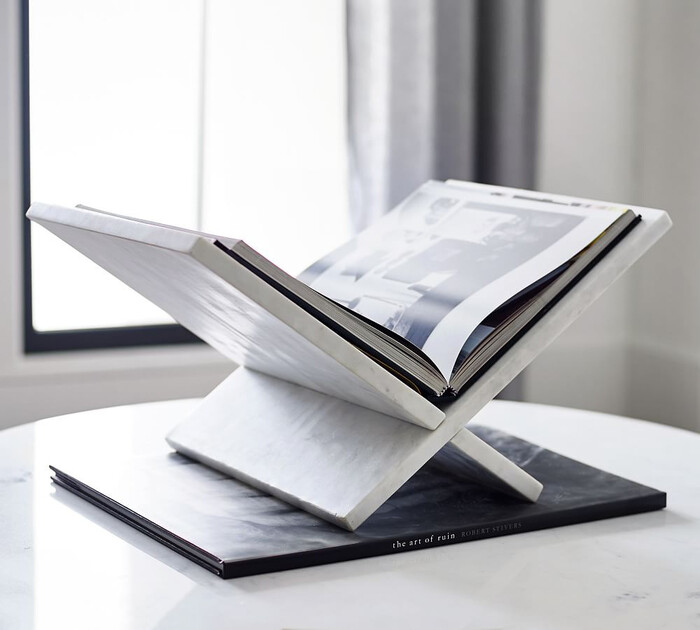 You may make thoughtful DIY gifts for girlfriend that she will cherish for years to come with just a few basic cuts, sanding, and staining steps.
19. Board Games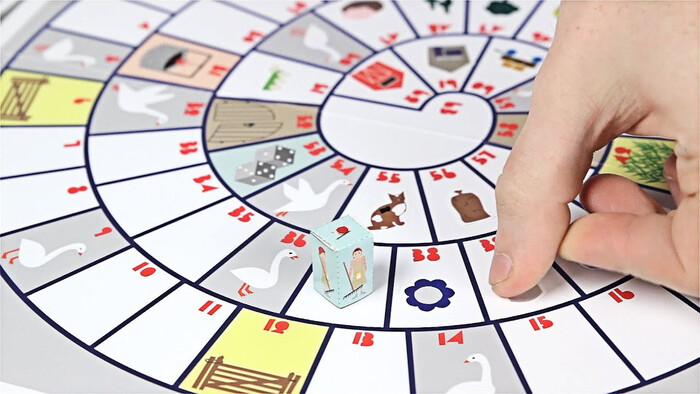 If your girlfriend enjoys board games, these are the perfect DIY gifts for girlfriend. Decorate the game in her favorite colors to make it extra special.
>>> Read more: 49 Best Birthday Gift For Girlfriend Ideas That Enchant Her
Easy DIY Gifts For Girlfriend
20. Origami Gift Box
This adorable origami box is sure to bring a smile to her face. To make this present box, you'll need white square paper and colorful sheets in various colors. A gold butterfly on a ribbon bow adds a dash of whimsy.
21. Charm Bracelet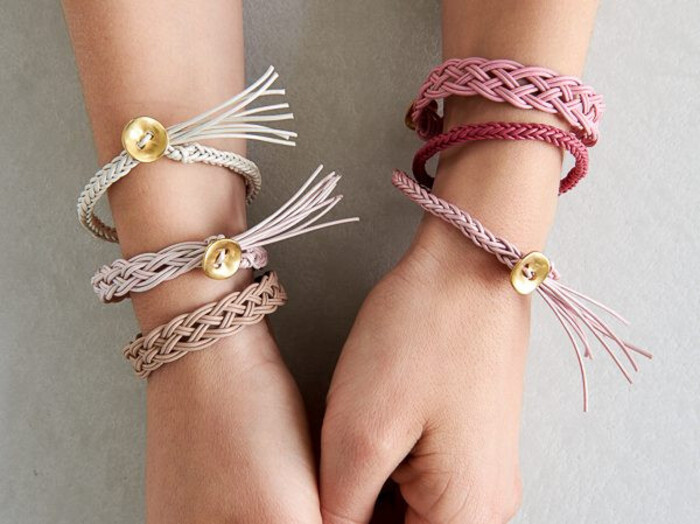 It's time to surprise your girl squad with these complete charm bracelets for the upcoming friendship day. The bracelets appear gorgeous because of their vibrant hues. They're also straightforward and inexpensive to create.
22. Pom Pom Garland Gift
Here are some gorgeous pom garland gifts if you'd like to go the DIY route this year. The net is a simple and enjoyable material to work with to create fluffy and adorable pom-poms. It's easy to manufacture a large number of these and give them as gifts to friends who will use them for their parties or homes.
23. DIY Pearl Ring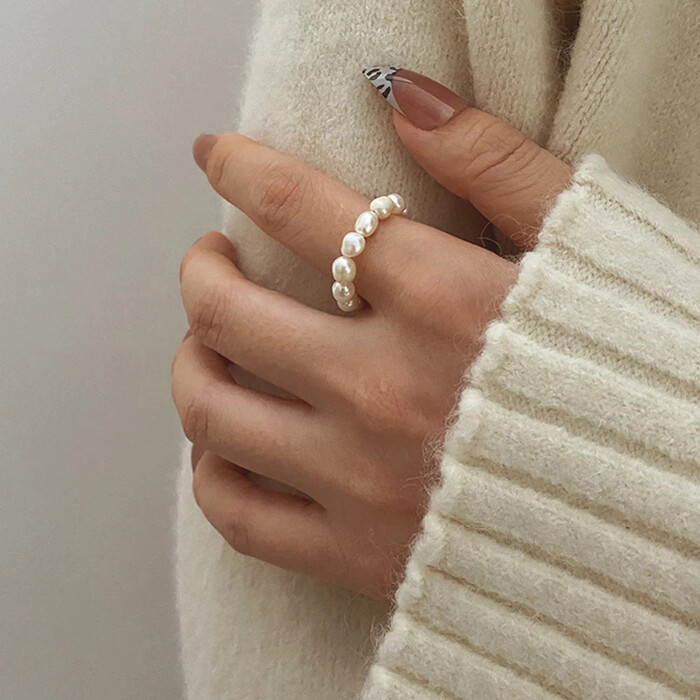 If your girlfriend's birthday is coming up, these pearl bead stitch rings are the perfect DIY gifts for girlfriend. There is something magical about the combination of small golden beads and larger white pearl pieces. This ring would look great with her formal attire.
24. Cork Pin Boards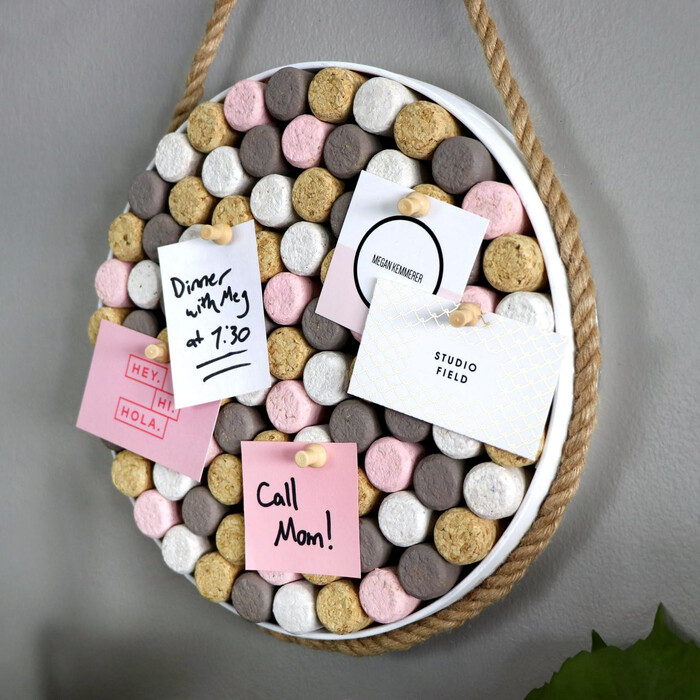 These handcrafted cork boards have beautiful painted patterns and designs in a variety of aesthetics. They'd look excellent on the wall above your daughter's desk. Get some cork boards and some paint to get started on this project.
25. Mini Gift Box
These adorable and vibrant tiny gift boxes in the shape of pyramids would look lovely as a great gift. After printing the template, you must then cut it out on a variety of colors of construction paper. Put some tasty treats or chocolates inside, and then wrap everything up with a ribbon.
26. DIY Eye Pillow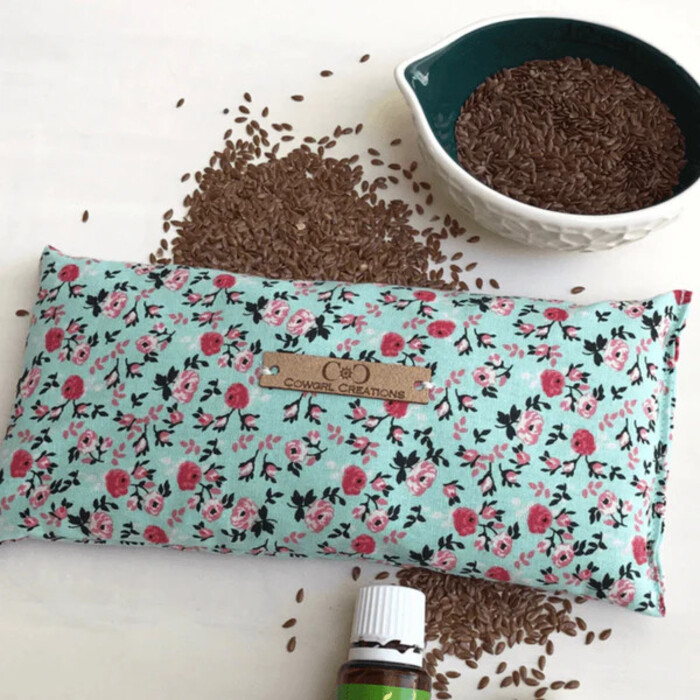 Was the week stressful? If you answered yes, then this plant-dyed DIY eye pillow is just what you need to relax and unwind. You can easily sew the eye cushion by hand with the help of the batting and the soft fabric. It's made with rice, lavender, and essential oil, and it's delicious. You might also gift one of these eye cushions to your girlfriend.
27. Homemade Clock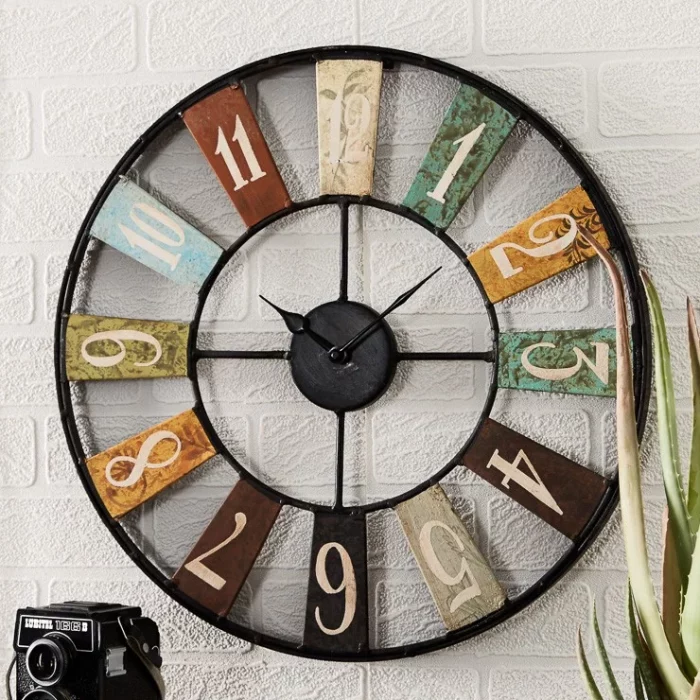 The best way to brighten up her space is to give her a handcrafted clock. Start with a photo of the two of you that you like the most. A thoughtful and useful present, it will be treasured by her for many years to come. Every time she checks the clock, she'll think of you.
28. Bath Bomb Bars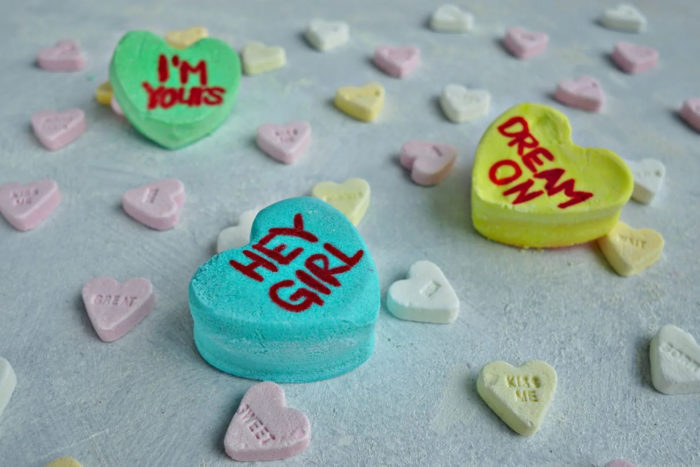 The best way to unwind is to take long showers and pamper her skin. Because of this, you can make her bubble bath bars for the next holiday season and present her as DIY gifts for girlfriend. These bath bars are utterly mesmerizing thanks to their vibrant hues and floral forms.
29. Gift Basket for Self Care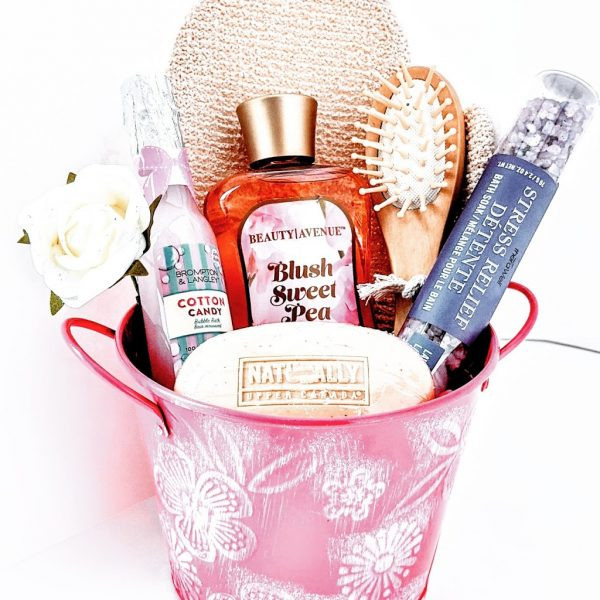 Making a gift basket is the ideal way to avoid the stress of gift shopping. Fill a basket with self-care and grooming items, and your present is ready for every recipient and any occasion.
30. Rustic Frame and DIY Art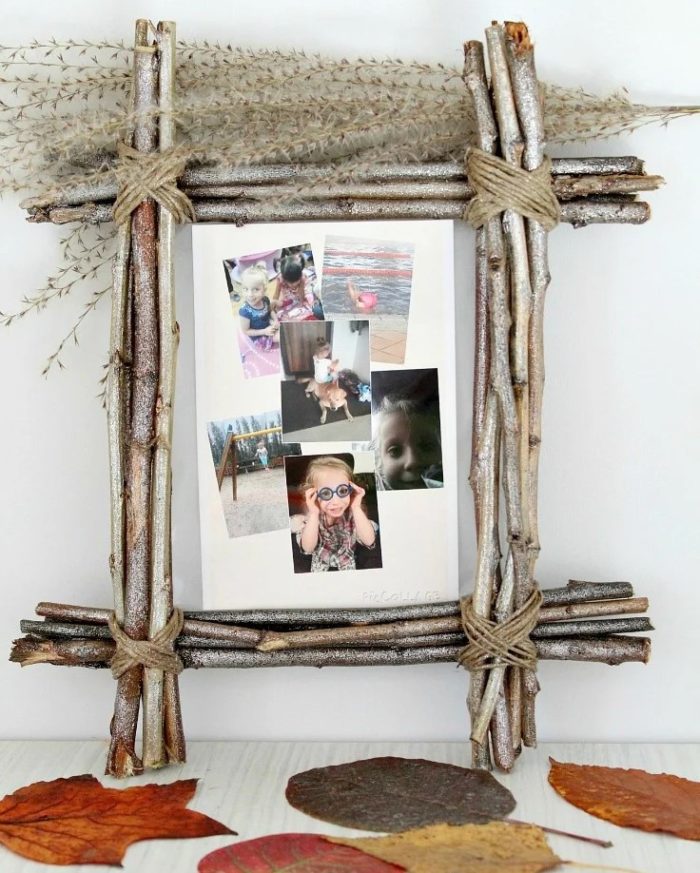 Who wouldn't want to add a little rustic flair to their interior design? As a gift idea, you can make this abstract heart painting with a rustic wooden frame. This present is appropriate for any occasion, from weddings to birthdays.
31. USB Message in a Bottle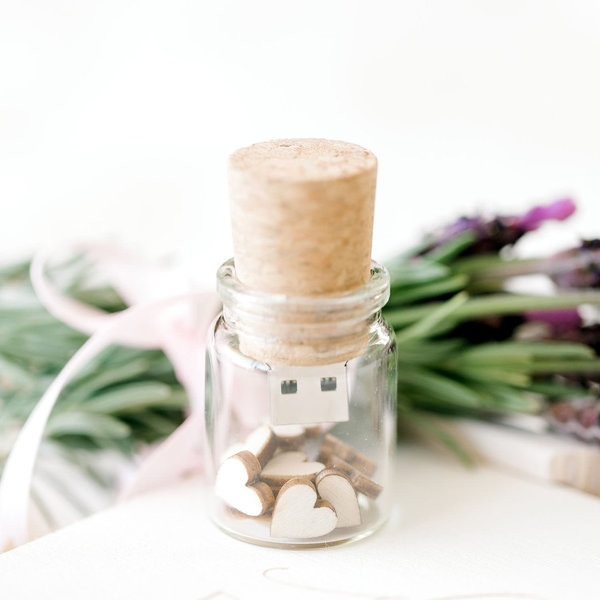 Your sweetheart will cherish these USB messages in a bottle forever as fantastic DIY gifts for girlfriend. Your girlfriend will be able to access the files you store on the flash drive.
32. Make-A-Photo-Strip-Box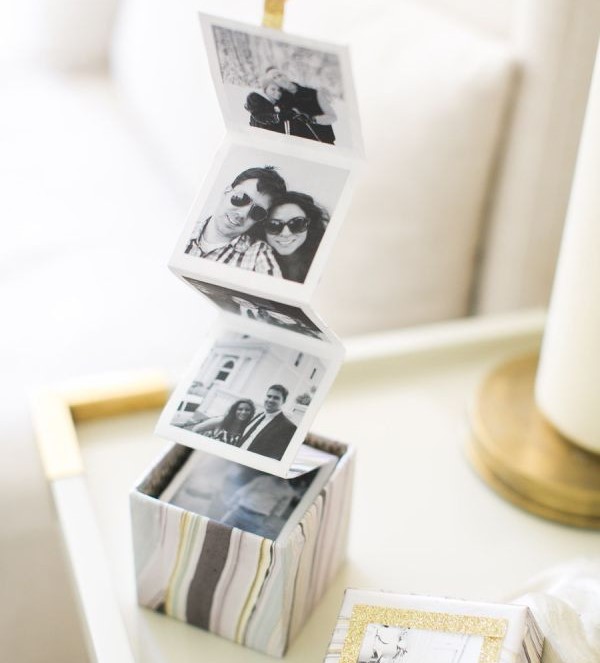 A photo strip box filled with your (and/or her) most treasured memories will delight her. If you're in the mood for something a little sweet, this photo strip folds up into a gorgeous wooden box.
>>> Maybe you're interested in:
After reading our list of the greatest DIY gifts for girlfriend, you should have a good idea of what you want to make for her on her special days. Don't waste a single opportunity to spread some cheer.