Choosing Oh Canvas to create beautiful canvas prints helps you to save your memories in your life forever, especially in a home that has a farmhouse decorating style. We know you love to hang it up on your wall and keep it looking it's most wonderful at all times. But sometimes, It takes time to clean and renew it. Knowing how to clean your canvas print properly is critical for preserving the aesthetic quality of your wall art. The article below will show you how to clean a canvas print and 10 tips to keep your canvas print always good.
How to Clean Nicotine Buildup – How to Clean A Canvas Print
Cleaning the nicotine buildup from canvas print is the professional's task, but if you want to do it yourself or the dirt isn't too much, you can do it at home and succeed. In case your canvas print has been torn or perforated, it is best to keep it there to avoid any damage.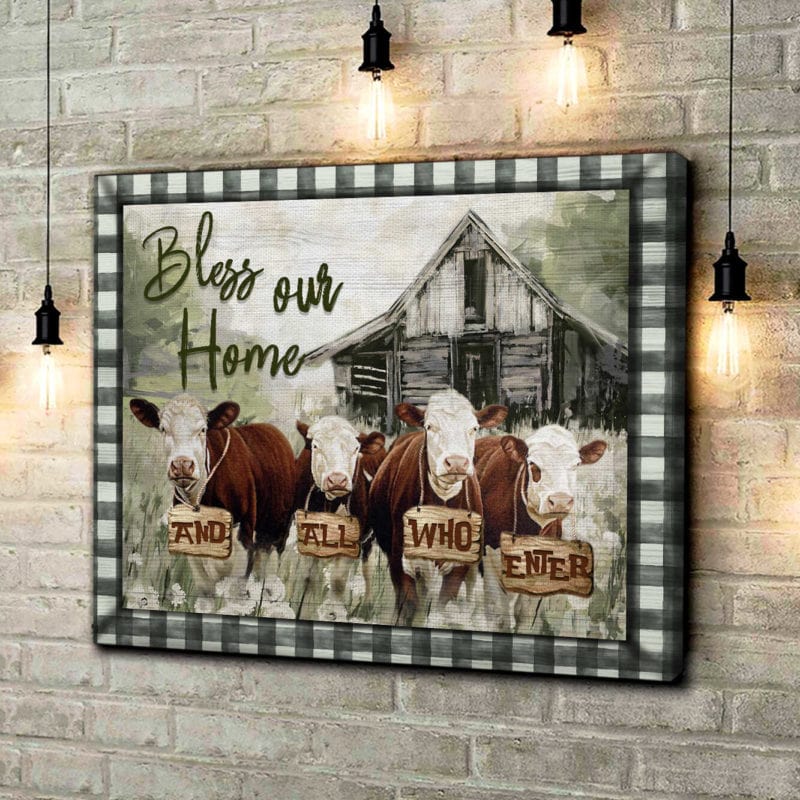 How to Clean a Canvas Print – What do you need to prepare?
First and foremost, before you know how to clean a canvas print, remember to prepare all the stuff for cleaning.
All you need is:
Mild soapy water
Warm water
Cotton gauze
1 bowl
Cotton towel
8 Steps to remove Nicotine on your Canvas prints
The first step toward resolving the how to clean a canvas print dilemma is to wipe the surface with a soft clean cloth to remove dirt that is easy to clean on the canvas print.
The next step of how to clean a canvas print is to mix canvas cleaning solution with 1 part soap and 4 parts warm water.
Coming to the 3rd step of how to clean canvas, you need to use a cotton ball to absorb the water, gently squeeze to remove the water in the cotton, leaving only the moisture on the cotton.
The important step of how to clean canvas is to hold the canvas print in a vertical and fixed orientation. Printing in this direction will help limit the water seepage into the canvas.
Gently move the cotton pad on the canvas print surface to gradually remove difficult-to-clean additional dust and Nicotine.
Change the cotton ball continuously and repeat steps 3 and 5 to remove all dirt.
After you are done with the detergent water step, use a cotton ball soaked in warm water to wipe off 1 water to remove the leftover soap.
The final step toward answering the how to clean a canvas print question is to place the canvas print in a dry and airy place to dry completely before hanging up the wall or decorating.
Do you get the way to solve the how to clean a canvas print issue? If you save these steps and follow the instructions above, I'm confident you'll be able to clean your canvas correctly.
Further reading:
10 Effective Ways To Save Your Canvas Print
After knowing How to clean canvas photo print, ensure that you have to keep your canvas print good over time besides cleaning it.  Cleaning canvas paintings will be much easier and less costly if you preserve your canvas pieces properly. To keep your canvas and the artwork on it safe while you hang it on the wall, take a look at these tips.
1. Avoid direct sunlight
Knowing how to clean a canvas print is not enough if you want to keep your canvas print long-lasting. It's great if your canvas print can blend with the sun to stand out the house and shine in vibrant colors. However, exposing your canvas print to direct sunlight for extended periods of time affects its print color. Even though it is used in environmentally friendly colors and coated with UV protection, daily exposure to direct sunlight will cause your canvas print to fade over time.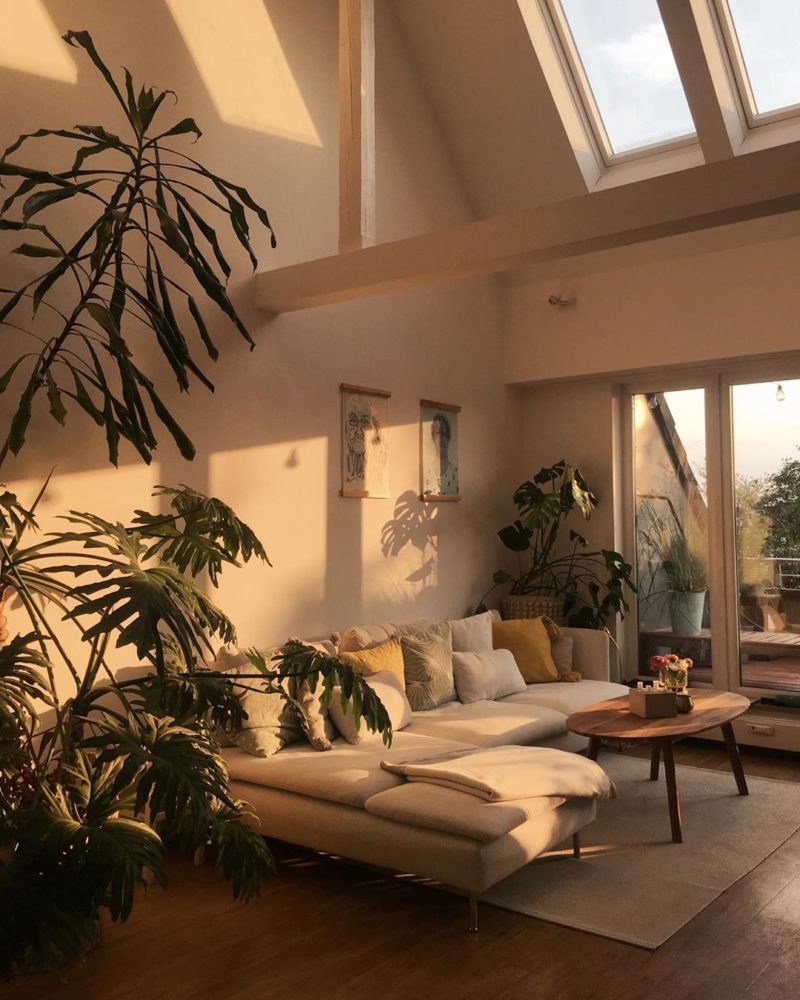 2. Place / Hang the canvas print in a cool and dry place
Temperature and humidity are the two factors that cause your canvas print to stretch over time. To keep them durable and in the right color, you should choose where to hang the artwork properly, ensuring the best dry and cool conditions. Moisture can result in the growth of big patches of mold. Once mold has taken hold of your canvas, it is nearly impossible to eradicate. Additionally, heat will alter the texture of the colors printed on the canvas.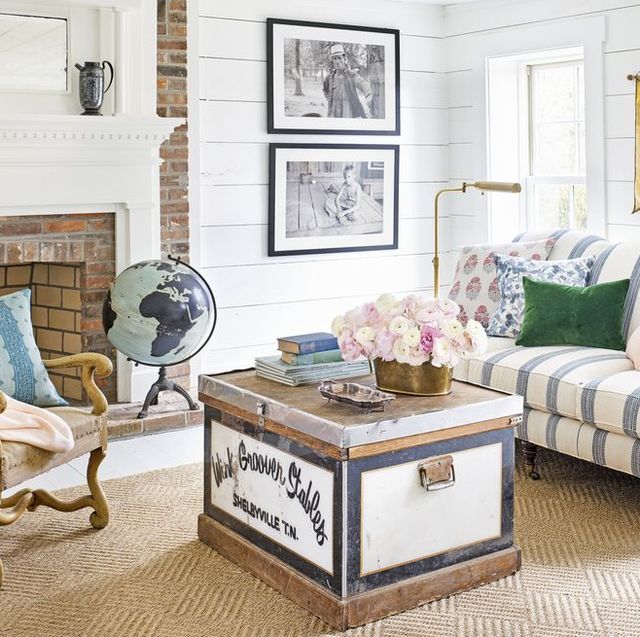 3. Do not rub the canvas print when cleaning
Like other items in the house, the canvas print will also be stuck for a long time. So when cleaning, use a soft cotton towel to wipe the canvas print surface. Do not clean it by scrubbing with abrasives or using your hands to clean it, it will scratch your canvas print and lose quality. It's best to use a soft cloth and use a little water to make the dirt go away most easily.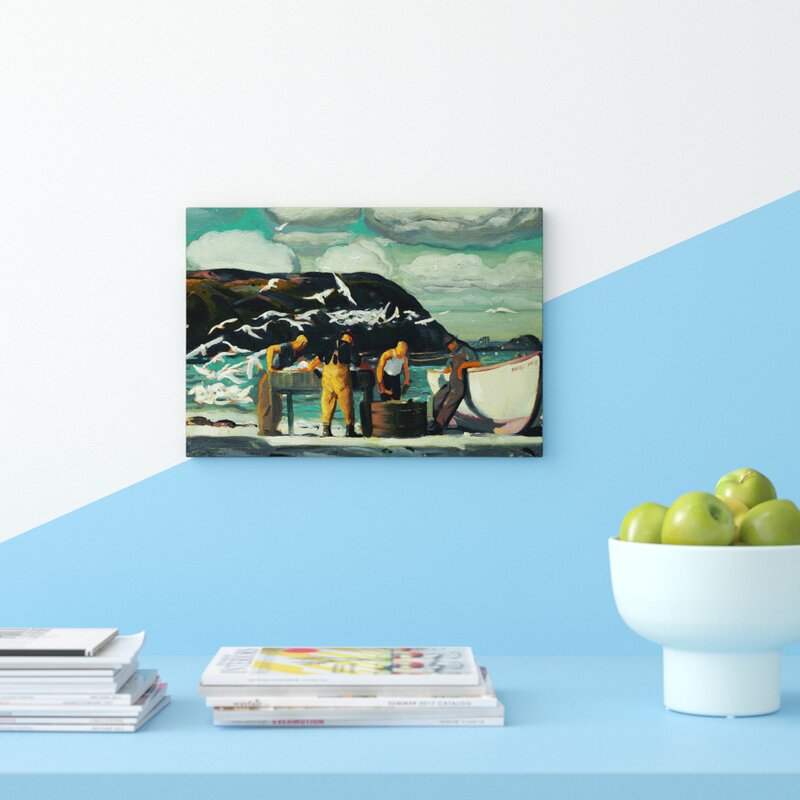 4. Do not use chemical cleaners if you do not want to damage your canvas print
If even using a damp cloth still cannot remove the stains on your canvas art, seek out a professional canvas art cleaner. Absolutely do not use chemical cleaners for stains that are difficult to clean. Chemical cleaning solutions will break down the UV coating on the print, and can even wipe away the ink stain. Once the canvas gets stuck to the chemical detergent stain, it will be difficult to recover without destroying your print.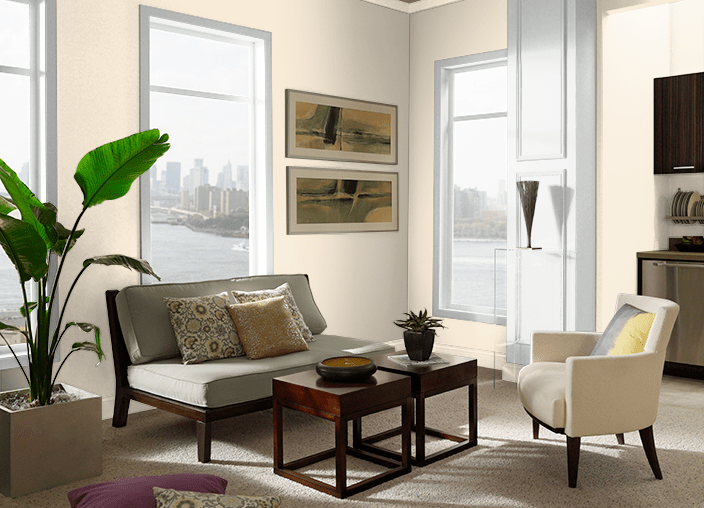 5. Store in acid-free paper
For storing your canvas print when you want to move, wrap gifts for friends or simply want to keep your art pieces, the acid-free wrap is a great choice for you. Because the material does not contain acid, the wrapping paper will keep the canvas print from yellowing, the lines and colors are still correct and do not fade.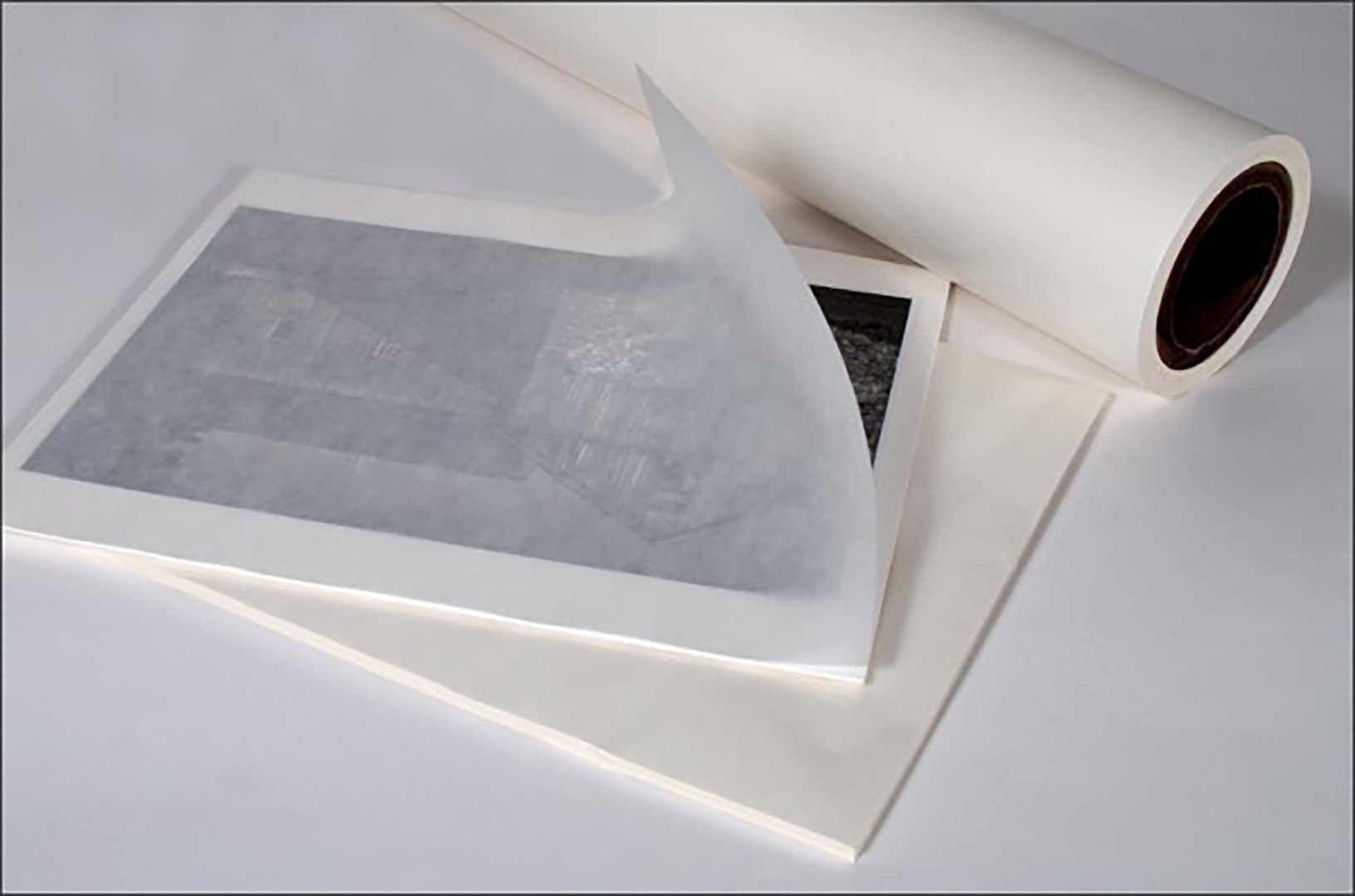 6. Regularly remove the dust on your canvas
When caring for your paintings, you should be aware of the factors that contribute to dirt accumulation and damage. The most critical aspect of painting cleaning is preventative: protecting your artwork from dirt and damage is far easier than cleaning it. You should clean the canvas at least once a week to keep it dust-free. how to clean a canvas print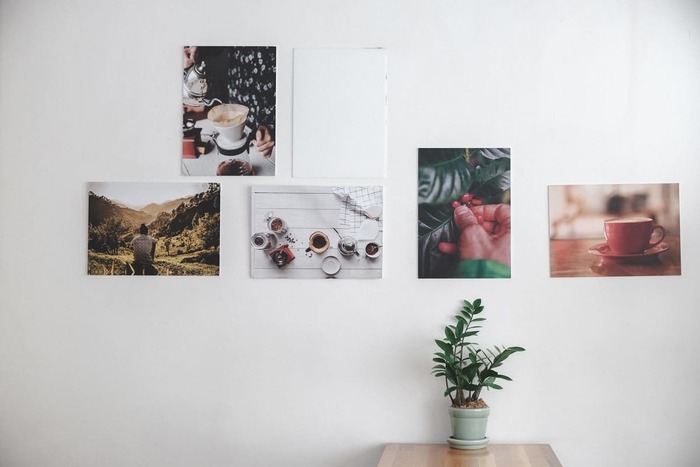 7. Store the large canvas in a mirror box
One best way to protect your canvas is by keeping it in a mirror box. If you consistently store your canvas paintings in the mirror box, you won't have to worry about how to clean a canvas print. A mirror box can protect the canvas from anything such as sunlight, dust, moisture, and other types of damage.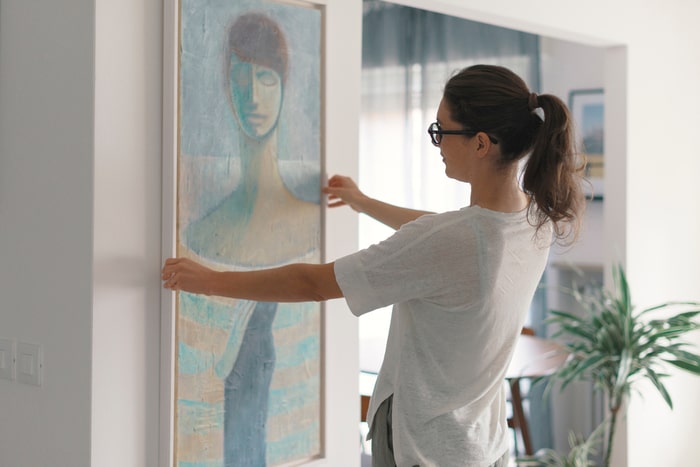 8. Using clean gloves while moving or cleaning the canvas
Natural oils of the skin or fingerprints can degrade the artwork. Unless you need to remove mold on the canvas print surface that requires the use of lint to gently rub, make sure to always use soft towels to clean easy-to-clean stains on canvas print. Furthermore, wearing soft gloves helps you to clean the canvas with greater flexibility and ease.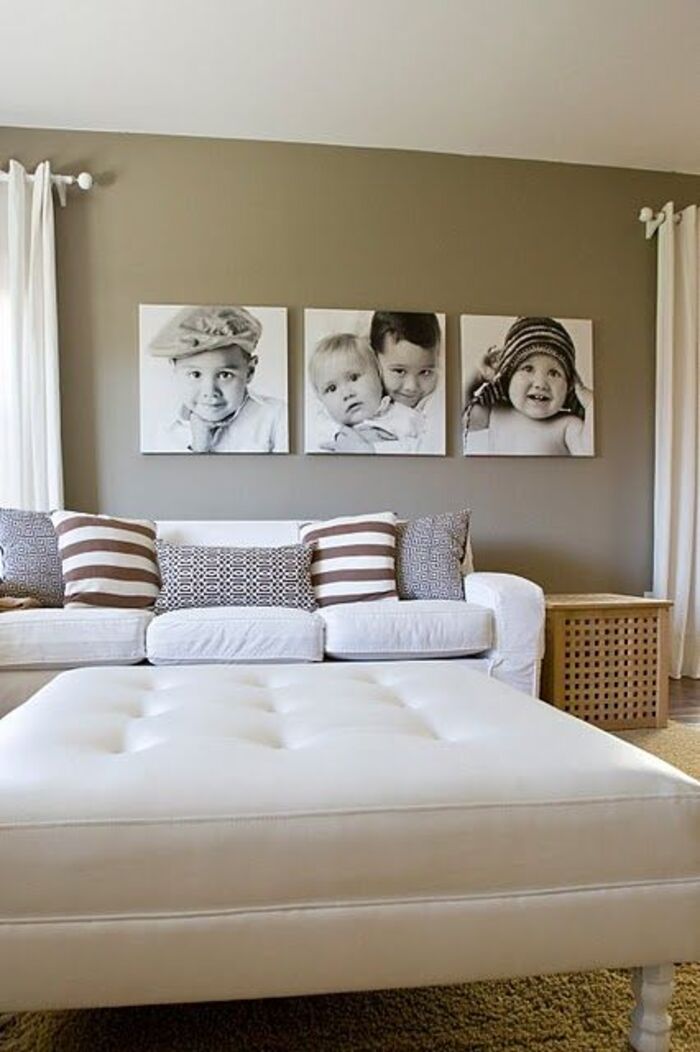 9. Use soft cloths or damp towels to wipe off your canvas
Do not use hard materials to clean the canvas print surface. The canvas painting can also be damaged by using a raw towel. So, choose your towel carefully when cleaning it. The best way is to use soft cloths or damp towels while wiping off the dust. Cleaning the canvas with soft cloth towels keeps the painting's quality intact while removing dirt and grime.
10. Avoid your canvas from big impactions
Big impactions would break your artwork's structure as the canvas is easy to be damaged. So, be gentle with your canvas prints, avoid deteriorating their color and texture. Avoid placing photographs on the desk, as they may be struck violently at any time. Hanging a canvas painting on the nightstand in the bedroom, on the sofa in the living room, or next to the kitchen dining table is a great example.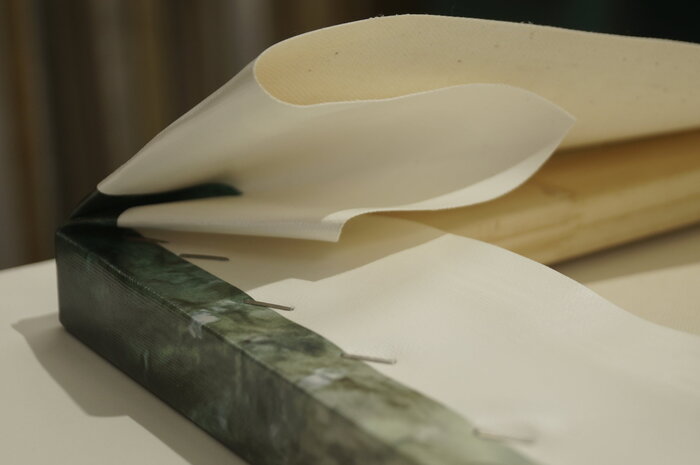 The canvas print is one of the best decorative products for your home. Oh Canvas hopes this article above helps you find the key to how to clean a canvas photo print. However, to keep it for a long time, you must ensure to preserve and avoid some factors so that the canvas print keeps the color beautiful and the fabric is not damaged.
Read more: