A luxurious house is not accessible to everyone. Fortunately, even if you want farmhouse decor on a budget, you can still achieve a high-end-looking home. Take a few minutes to keep reading Oh Canvas's article,  you might be amazed at how easy it is to make your friends believe you enjoy a high-end lifestyle.
As you may know, the farmhouse design exemplifies nature's rustic charm, bringing a sense of elegance and taste to your home. Because there are many different styles of farmhouse design, homeowners can freely choose the style that is right for them depending on the preferences, style, and conditions of each space in the house. So it's a brilliant choice if you don't want to spend loads of money on interior design but yet would like it to seem fashionable.
Calculate your Farmhouse Decor On A Budget
Before you begin designing your home for farmhouse decor on a budget, you must first decide how much money you are willing to spend on the design:
The amount of money you're able to pay for decorating home
Have a clear spending strategy from the start
Make sure you don't spend too much money that you can afford to pay.
Interact with people in groups on social media about their experiences.
20 Ideas to get a Farmhouse Decor On A Budget
1. Keep Your House Tidy
Amazingly, the first step you could do to get your home in farmhouse decor on a budget look exquisite immediately and for free is to maintain it clean and tidy. All you have to do is clean your house carefully on a regular basis. To begin, clean the house and neatly arrange the furnishings by day and week which generate your room more elegant and luxurious.
Second, stains on carpets or plaques on walls are always the major cause of a shabby appearance on your property. As a result, you must constantly address these stains as soon as possible to prevent them from spreading to other locations. Finally, clear your windows so natural light may readily permeate the space, making it bright and inviting.
2. Paint the Walls or Use Wallpaper
The contrast between the color of the walls and the ornamental objects is a decorative aspect of the farmhouse decor. Painting the walls in white or beige can draw attention to the home's decor. Painting the wall instead of using wooden or stone panels to decorate it will save you a bunch of money. Furthermore, you may effortlessly change the color of your wall paint to match different styles. It's an effective way to decor farmhouse decor on a shoestring budget.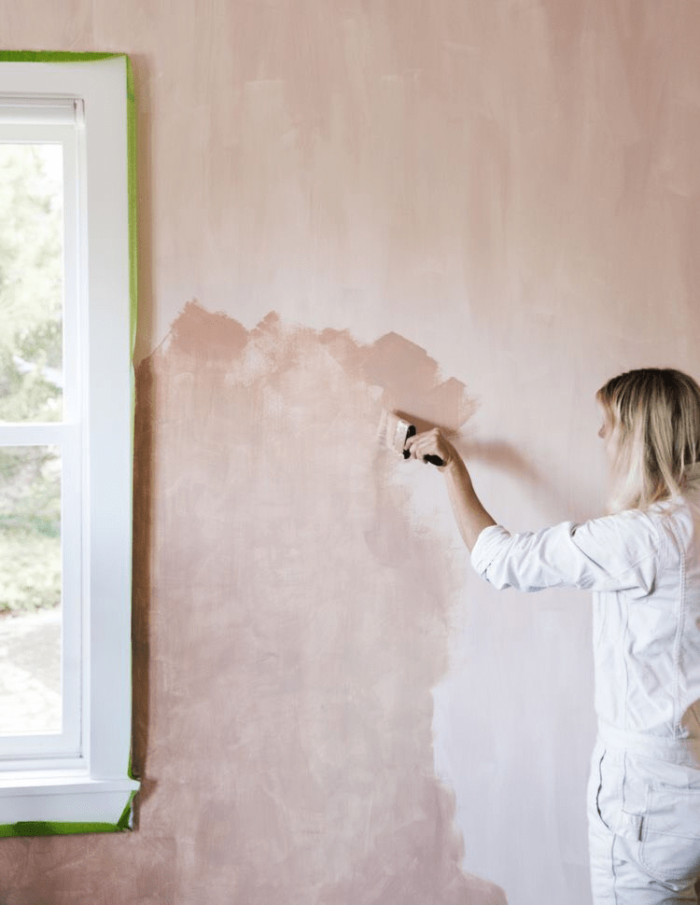 Wallpaper is a design investment worth making if you want to give your home a new lease on life that a fresh coat of paint won't be able to do. Get ready to step outside of your comfort zone with wallpaper that can give your space an attractive new look. Using wallpaper is a great cheap farmhouse decor idea that you should try.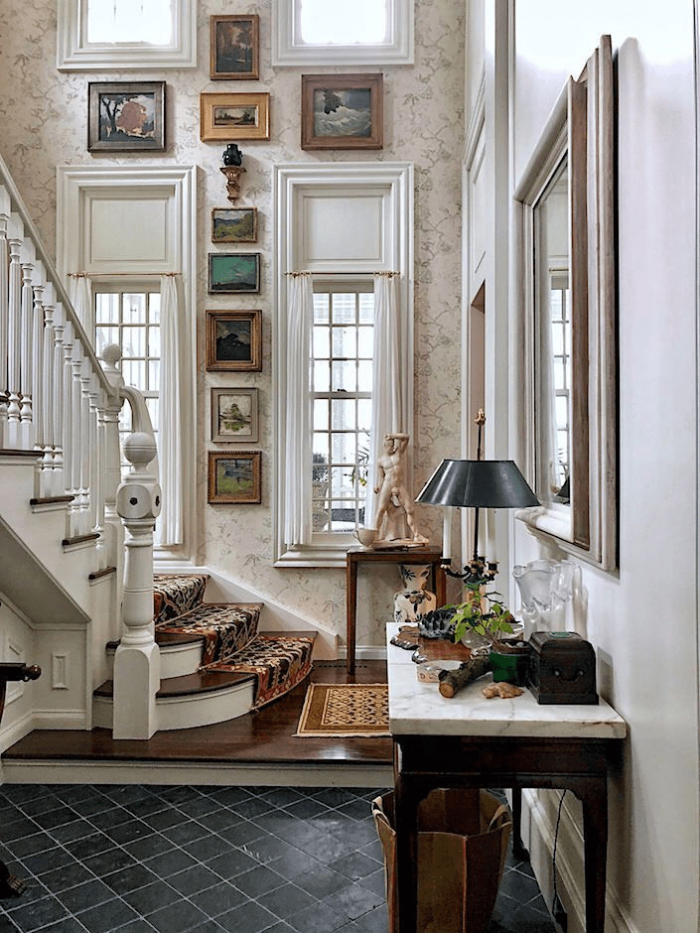 3. Make use of furniture that has multiple functions
Multifunctional furniture is an excellent way to enhance your modern farmhouse decor look. I'm sure your house guests will be wowed by the interior decor. They not only save you money, but they also offer your room a new aesthetic by combining multiple characteristics into one item.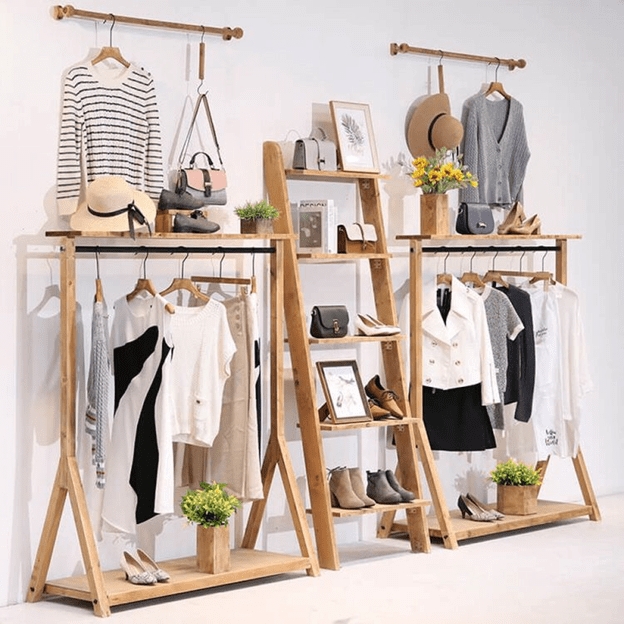 4. Second-Hand furniture
Buying and selling used furniture is no longer unusual for those interested in interior design. If you want a unique farmhouse decor space, looking for secondhand decor in second-hand stores or flea markets. Take the time to make a budget for each room in your house. You can find them by shopping at smaller places like thrift stores, consignment shops, and flea markets. You might be astonished at what you discover and how simple it is to create an elegant-looking home on a shoestring budget.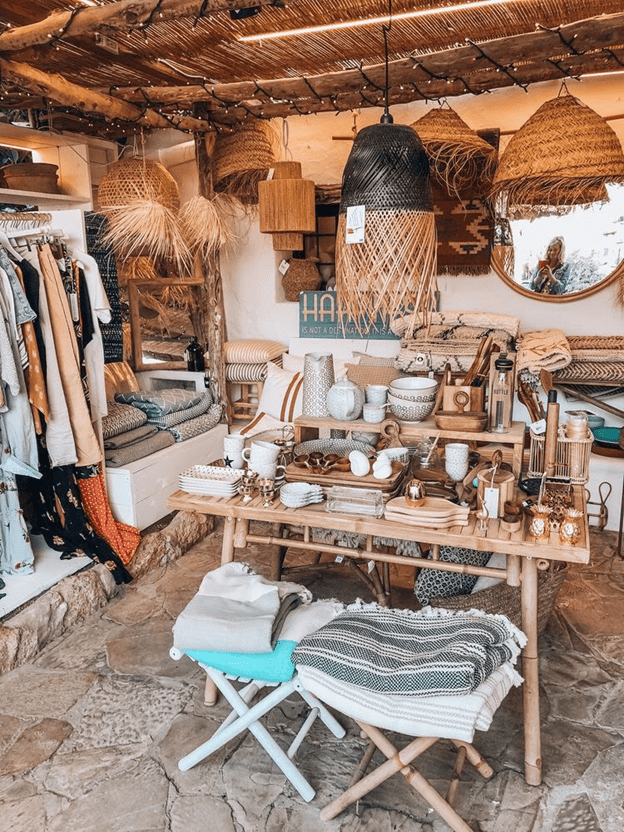 5. Utilize used wooden pallets
Don't throw away old wooden pallets; Instead, spray paint them and transform them into a stunning set of tables and chairs. If you don't have any at home, you might easily get them from websites that buy and sell cheap wood pallets. You may create a unique set of tables and chairs in farmhouse decor without spending loads of money by adding a few pillows, rugs, and fresh flowers.
6. Decorate with pillows
Pillows may appear to be a minor aspect of the design process, but that couldn't be further from the truth. They're the most effective approach to transforming a home into true farmhouse decor. If you imagine this space without the pillows, it may appear drab and uninspiring. Therefore, pillows play an important role in setting the tone for the surrounding place. One of the greatest things about these pillows is that you can easily change the color and texture whenever you want.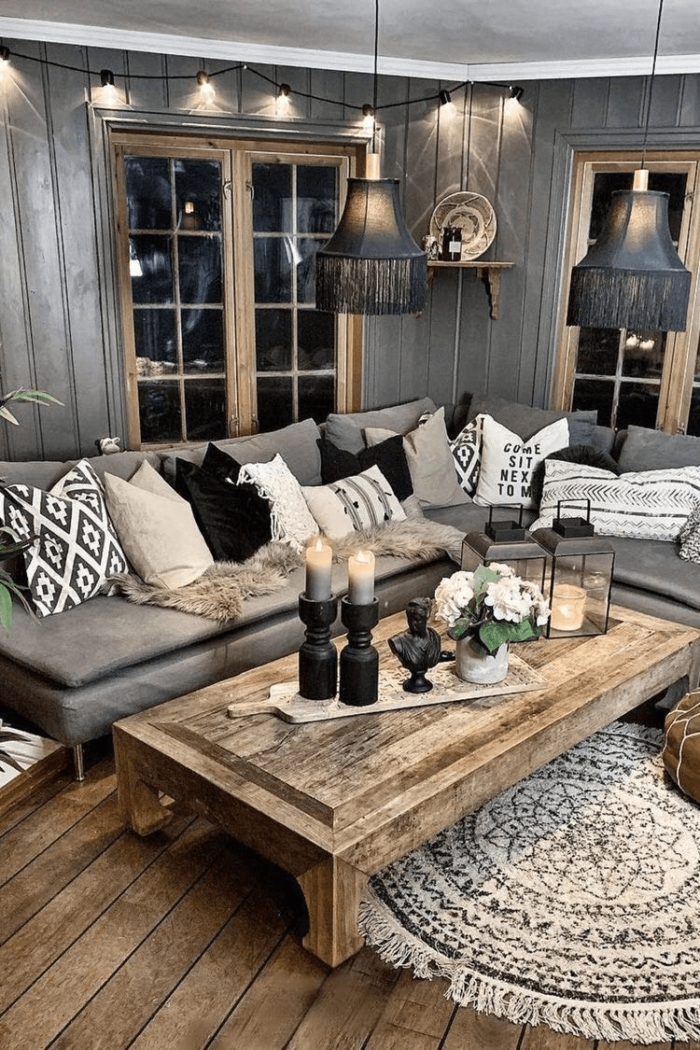 7. Farmhouse artworks – Simple way to get Farmhouse Decor On A Budget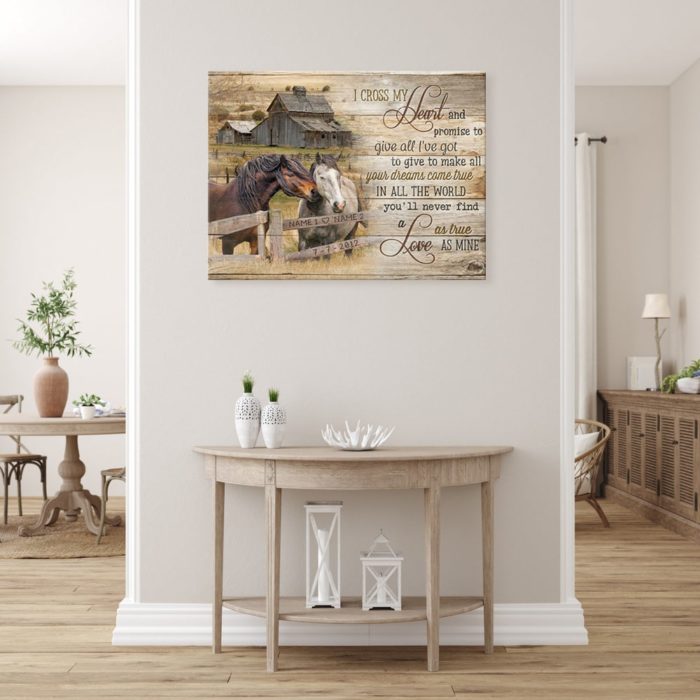 Without artworks with themes of rural farms, a farmhouse decor home would be incomplete. This will be an item that best reflects the design of your home as well as the owner's personal flair. Pre-printed canvas paintings are a good option if you aren't a professional painter or don't have much time to create your own work. Custom canvas prints come in various forms and sizes, and you can personalize them by engraving your name.
8. DIY plant pots
Decorative objects made of plants — a symbol of nature – are essential to farmhouse decor. Plants provide not only new energy to those who enjoy them but also an aesthetic and romantic appearance for every room in the house. A few little flower pots and charming flower baskets are all you need to draw spring into your home. You may make a work of art out of flowers in your yard without purchasing expensive.
9. Attractive carpets
Change your dull carpets for carpets with eye-catching designs to highlight your home. You should follow certain guidelines while selecting a carpet, the first of which is to adhere to the size rule. Since the carpet in the guest room is usually put beneath the sofa, you first need to measure the size of the sofa set to be able to select the appropriate carpet. This will assist in making the room more harmonic.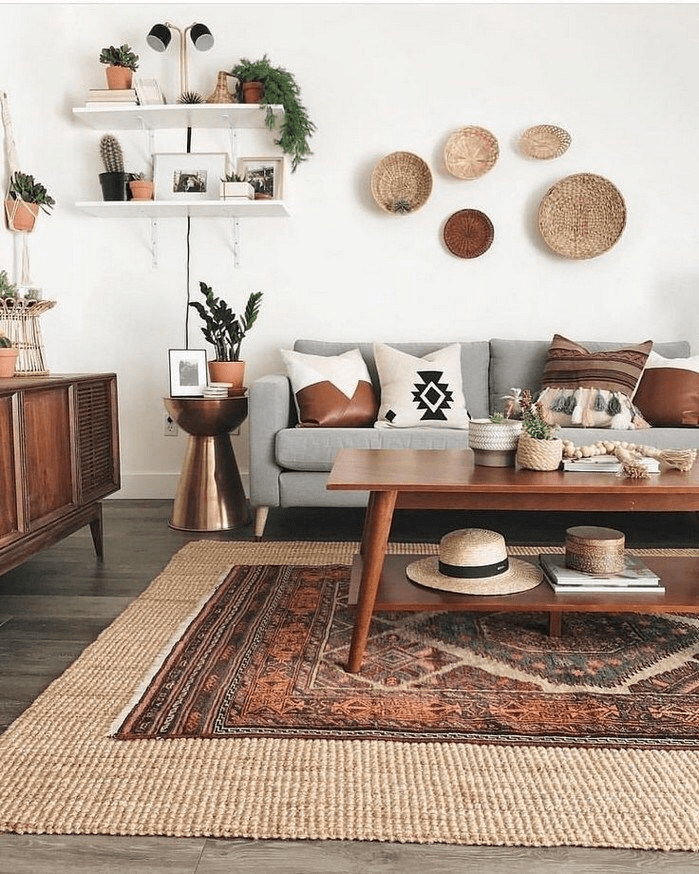 The theory of picking carpet color is also extremely significant; if you have a relatively vibrant living room, choose carpets with neutral hues that are less noticeable, and vice versa in farmhouse decor.
Further reading:
10. Get creative with light bulbs
Most contractors will opt for basic lighting fixtures, which they have most likely used in all of the homes they have constructed. Designer light fixtures, on the other hand, will bring more elegance to your home than a traditional chandelier. Fortunately, there are a few strategies you may apply to achieve a high-end appearance without paying a high-end price. Begin your search at flea markets and thrift stores.
You'll get a one-of-a-kind piece at a reasonable price. Some items may need a little buffing or a fresh coat of paint, but they can look like a million dollars for only a few dollars. To add to the elegant vibe, make sure you have a variety of light sources throughout the house, such as table lamps and floor lamps.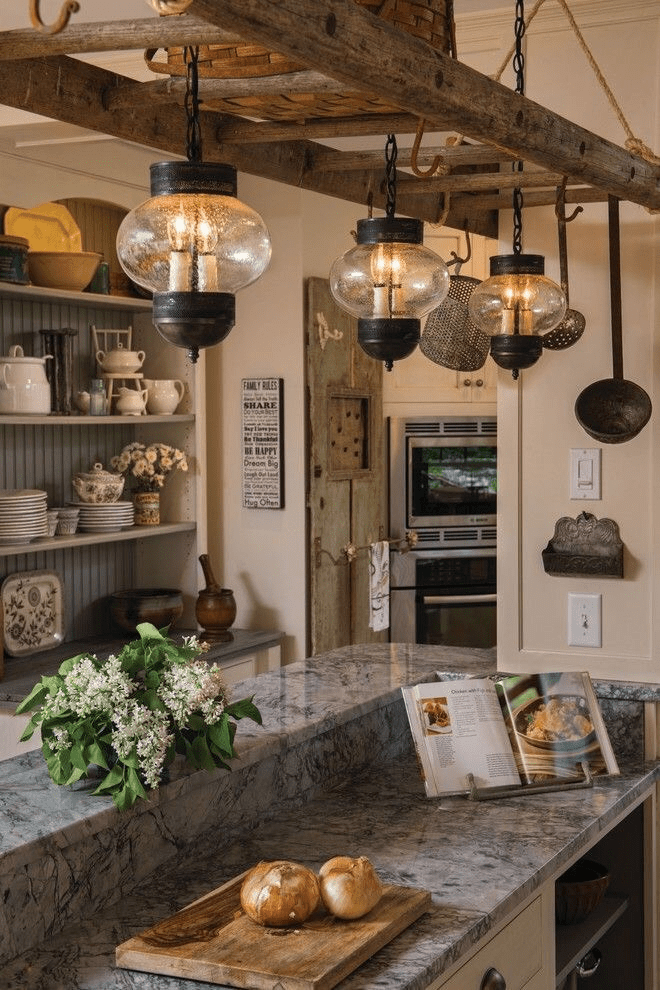 11. Do It Yourself
Well, the truth is that if you want to save money, you will have to do some things yourself. Hiring a professional can be expensive, and the work alone can be too expensive. Do it yourself for those undertakings for which you have the necessary tools and are physically capable. For example, if you have the option of hiring someone to paint the room or painting the walls yourself, choose the latter. Not everything is a DIY project, such as those that require the services of a qualified professional but be open to exploring your possibilities.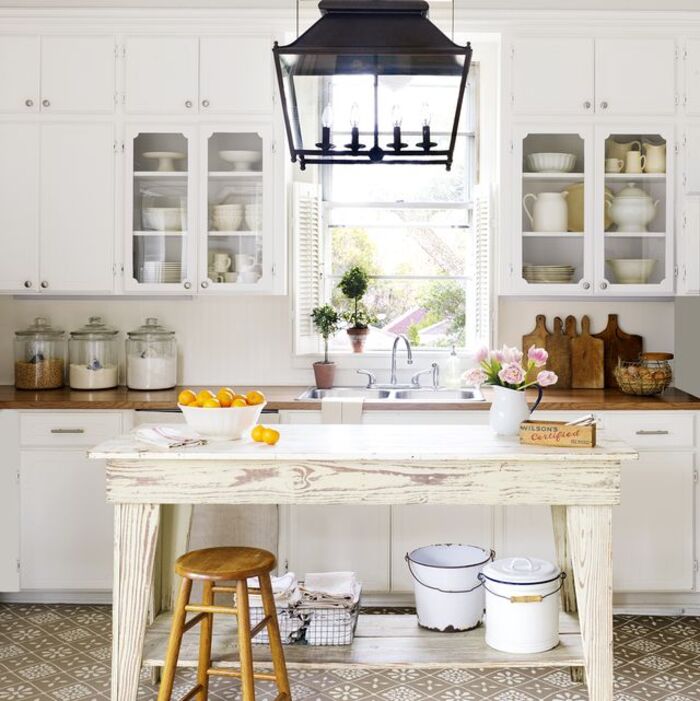 12. Cleaning and Decluttering – the Easiest Step to get Farmhouse Decor on a Budget
To effectively approach a farmhouse decor on a tight budget, identify and classify items according to a certain style and function. Before you do anything to make your room seem like home, take a good look around. What do you think you see? Is it a jumble of odds and ends, trinkets, stuff you're saving for a rainy day, or things you don't need that are in shambles or breaking apart? Get rid of the clutter and thoroughly clean your rooms before attempting to remodel them. This will provide a place for new things, a new starting point, and help you see your room in a new light.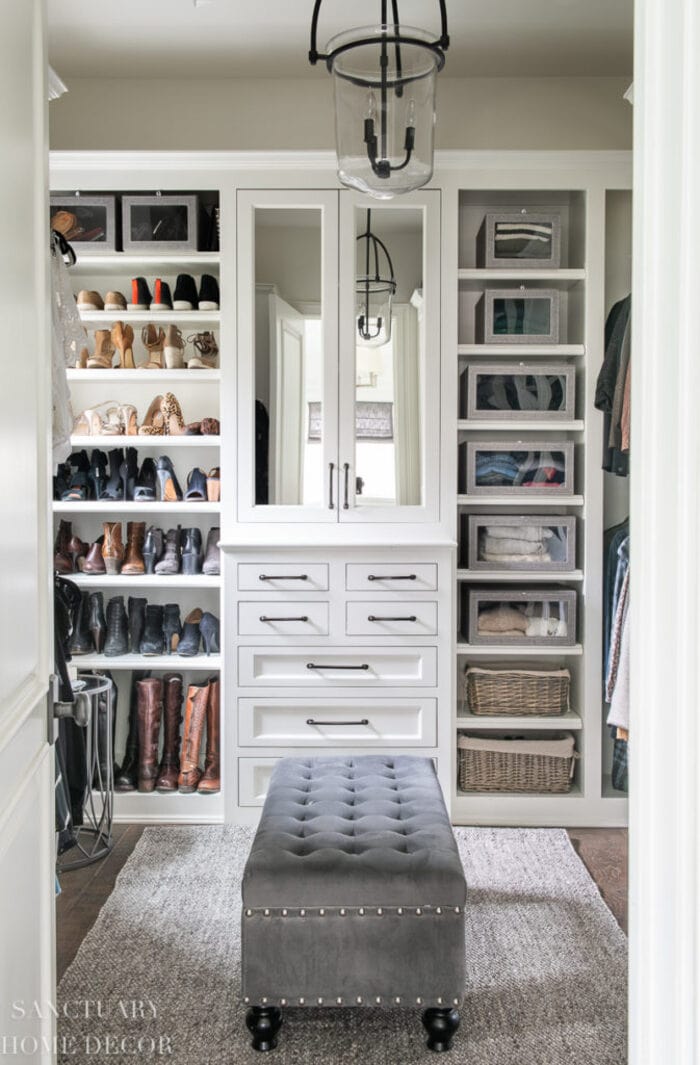 13. Rearrange Your Furniture – Best Way to Change To New Space With No Money
It could be time for a change if you've had your furniture in the same position since you moved in. Get the furniture sliders out and start moving things about. You can also complete this on paper if it's simpler. Simply measure and draw out the size of your room.
You must consider the scale and dimensions of furniture and window locations, among other things, when drawing it out. Those furniture sliders make moving items a breeze. It's even possible to do it on your own.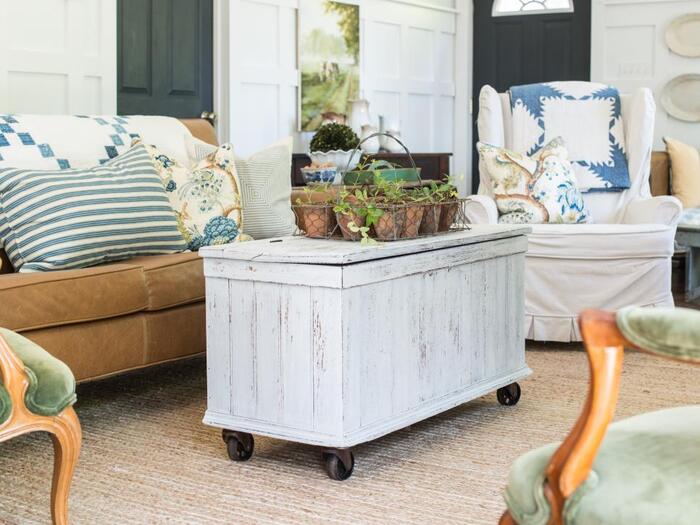 When you rearrange your furniture, you may discover that you now have more space in one area. Alternatively, you may discover a piece that isn't working in that area but would look fantastic in another. Furthermore, the rearrangement will give your area a new design, allowing you to easily create more farmhouse-style objects for your home. An old room can be given new vitality by rearranging the furnishings. Because it is free, this is perhaps the simplest way to decorate on a budget.
14. Using Textiles – Soft Stuff For Farmhouse Decor On A Budget
If you've painted your room and rearranged your furniture, the next step is updating all the soft furnishings. You may use any fabric or textile you have on hand. To have a lovely room, you don't need to go to a designer and have bespoke draperies made. Although they would be lovely, if you're decorating on a budget, they aren't necessary.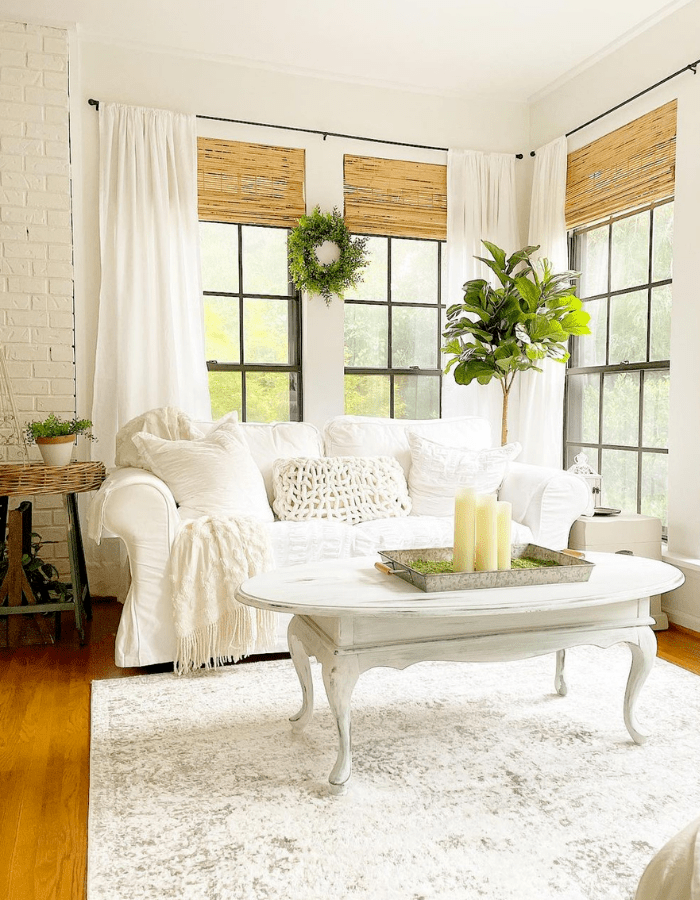 You may buy incredibly excellent and budget-friendly window coverings at stores like HomeGoods, Target, and TJMaxx. You may use this material to change out your pillow covers, small object hangers, throw blankets, table runners, baskets, and bins, among other things. Textiles are available in a wide range of price points, so you're sure to find something that fits your budget. These items can make a significant difference for a small investment.
15. Dated Furniture with a Slipcover
If buying new light-colored or leather furniture is out of the question, slipcovers are a cost-effective solution. Nowadays, slipcovers are really popular. They were a tight fit. They're machine washable (so no worries about muddy paws or crayons). They'll look sharp and natural if you select one in durable linen.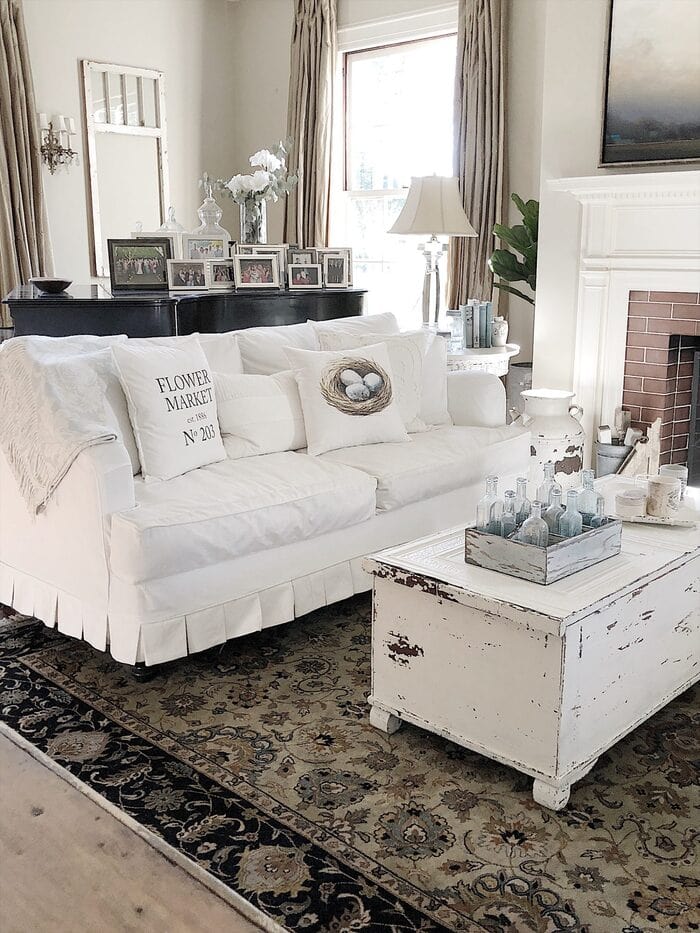 16. Obtain a Can
With a simple can of spray paint, you can probably alter a lot of things in your house. Ivory, black, and antique bronze colors can breathe fresh life into decorative objects. There's no need to buy something new. Utilize what you already have and look for bargains on Craigslist or at garage sales!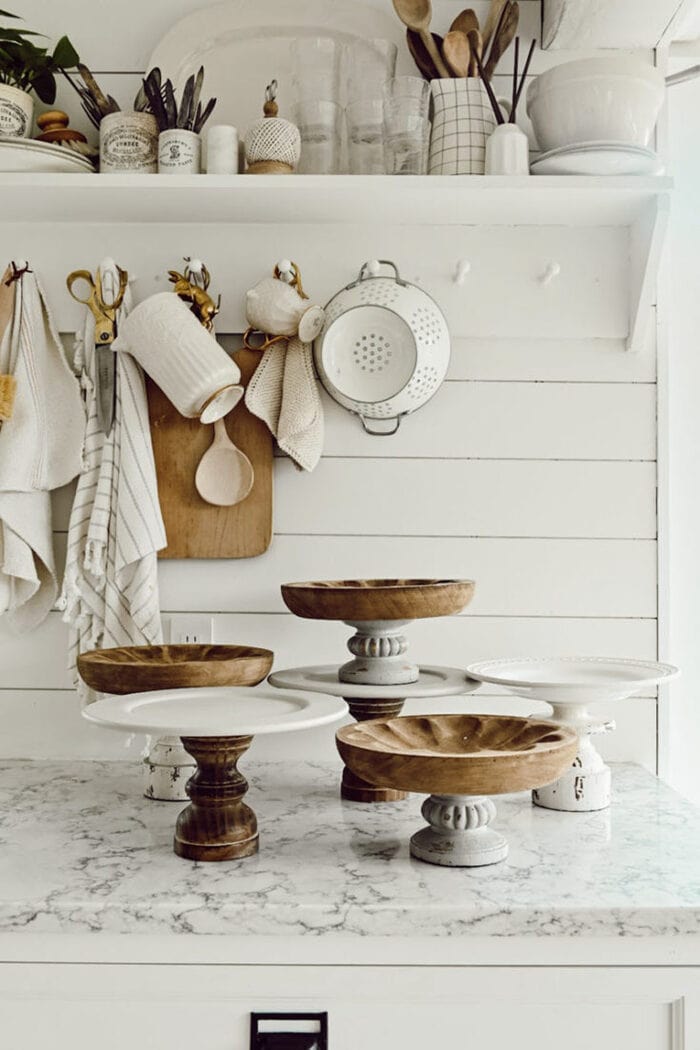 17. Wood and Metal can be used in Art
A trip to your local architectural salvage yard will yield many reasonably priced pieces that could serve as statement artwork in your home. Consider using existing cornices to cover large gaps between rooms. Alternatively, instead of a painting, put an old wood window on the wall. Flat black can be sprayed on iron and metal components to give contrast and an industrial impression that will set your style apart from the traditional country decor.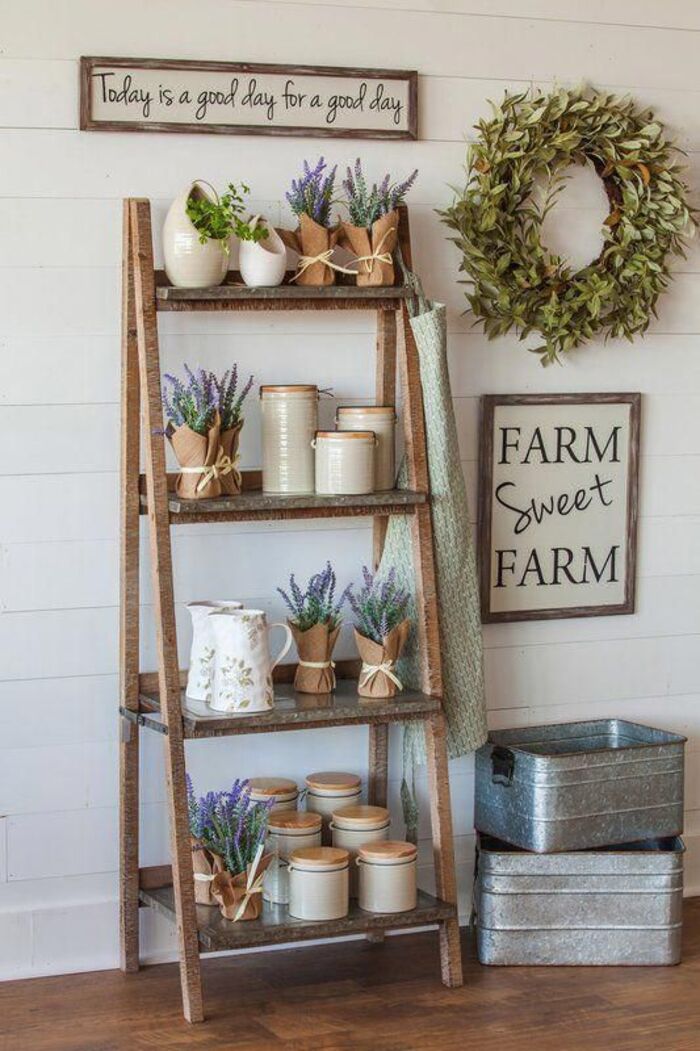 18. Let's get Branches
The farmhouse style is quite bland, relying on branches and wildflowers to add color. If you don't use florals, your environment may appear sterile and more contemporary than ranch. Choose artificial blooms if your thumb is more black than green. Many are virtually indistinguishable from the actual thing, and they don't drop leaves.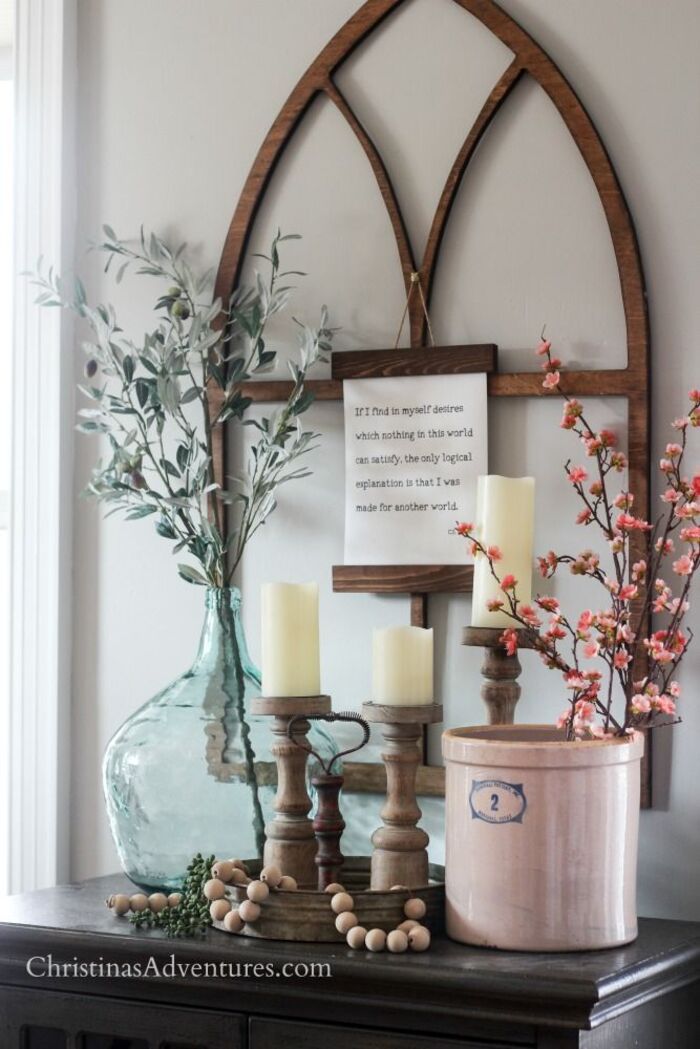 Arrangements of branches in low-cost vases (Ikea has a great assortment from just a couple of dollars). Decorate mantles, coffee tables, and your dining table with your arrangements. Place a vase in the foyer and a smaller bouquet on the kitchen and bathroom counters. Every room in the house should have at least one floral or branch arrangement (such as lavender, magnolia, or peonies). It's a low-cost approach to adding a lot of styles.
19. Update Lighting To Get Farmhouse Decor On A Budget
Updating your existing lighting can make a tremendous difference in the overall ambiance of your living area! And if you keep an eye out for sales, you can accomplish this on the cheap. Wayfair is a fantastic place to look for lighting ideas for your home. Updating your living room on a budget takes time, so before checking out the cart, evaluate what is acceptable based on the features and color of the lighting.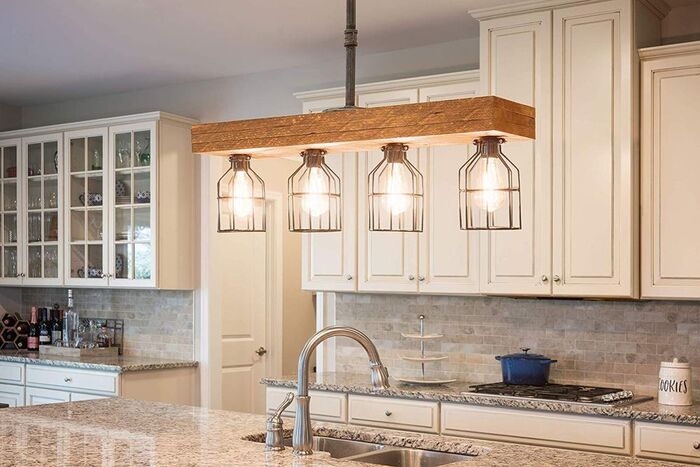 20. Add Greenery to Your Space
Plants and greenery are always a good way to give a room a country feel. It is also helpful to your health to have plants in your home. Plants are thought to purify the air! Rooms with plants also have less dust/mold than rooms without any greenery, according to research. This ensures a budget-friendly farmhouse decor and adds green space to your home.
As you may know, the farmhouse design exemplifies nature's rustic charm, so it's a brilliant choice if you don't want to spend loads of money on interior design but yet would like it to seem fashionable. This article is 10 of the simplest and least expensive Farmhouse decor methods to make your home look more attractive.
The inventive ideas for farmhouse decor on a budget listed above are the most cost-effective. Are you impressed by those ideas? Don't forget to save them and follow the decorating tips for the best results. Let's comment below if you have more experience in this area so I and others can try out your ideas. If you're interested in farmhouse-themed artwork, check out Oh Canvas's best-sellers to find your own piece of art.
Read more articles: