It can be challenging to find the greatest pregnancy gifts for first time moms. When the big day finally arrives, there will be many things to celebrate and give as gifts. But in the interim, think about buying something for a pregnant woman who can use it right away.
The best gifts for a new mom are useful, adorable, and cozy, so keep that in mind when you're shopping. You'll discover the 45 best ideas on Oh Canvas's list of the top presents for expectant mothers, which is offered below.
Personalized Pregnancy Gifts For First Time Moms
1. Baby Necklace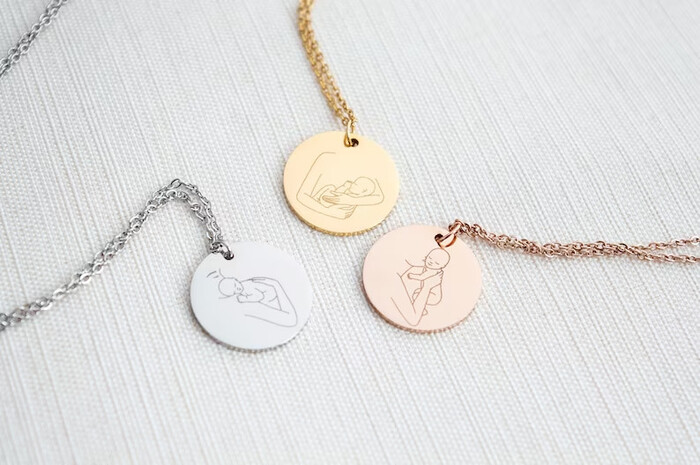 The best way to preserve a mother's most joyful memory is with this necklace. A baby necklace might represent a mother's affection and bond with her kid. It can be a treasured keepsake for years to come and serve as a reminder of the special relationship between the two. She will treasure this gift for many years and wear it whenever she thinks of you.
2. Custom Light Lamp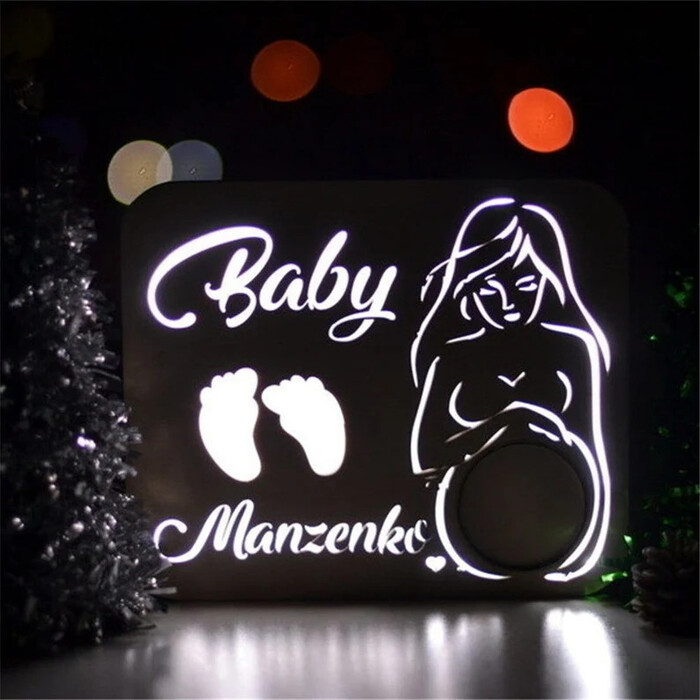 You cannot go wrong by giving this lamp to new mothers. When she closes her eyes to sleep, and this light comes on, she and her husband will be reminded of the special times they shared during her pregnancy.
3. Custom Memory Box for Kid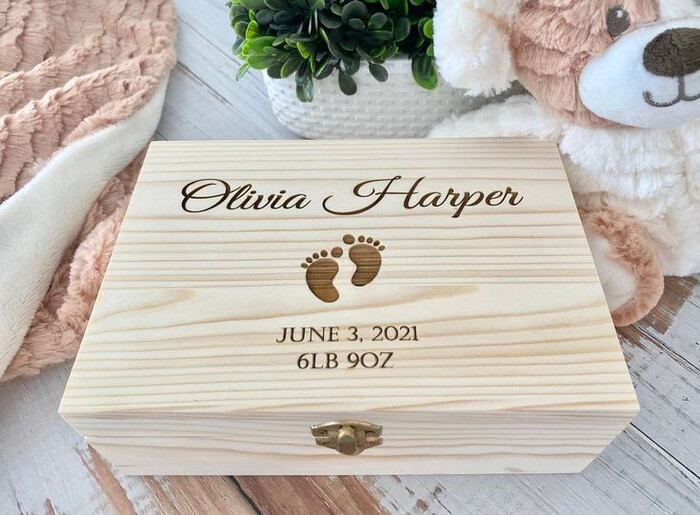 Looking for pregnancy gifts for first time moms who appear to have every baby gear and toy known to man? Check out this memory box. It's the ideal place for your friend or relative to keep their most treasured baby items, and it's unlikely that they have another one quite like this one.
4. Funny Parent Decision Coin
Once the sleepless nights with the new baby begin, this humorous gift can be more than just a joke. In addition to the Daddy's turn/Mummy's turn coin shown, you can also choose from Daddy and Daddy, Daddy and Papa, Mommy and Mommy, and Mommy and Mama for the expecting couple.
5. Funny Pregnancy T-Shirt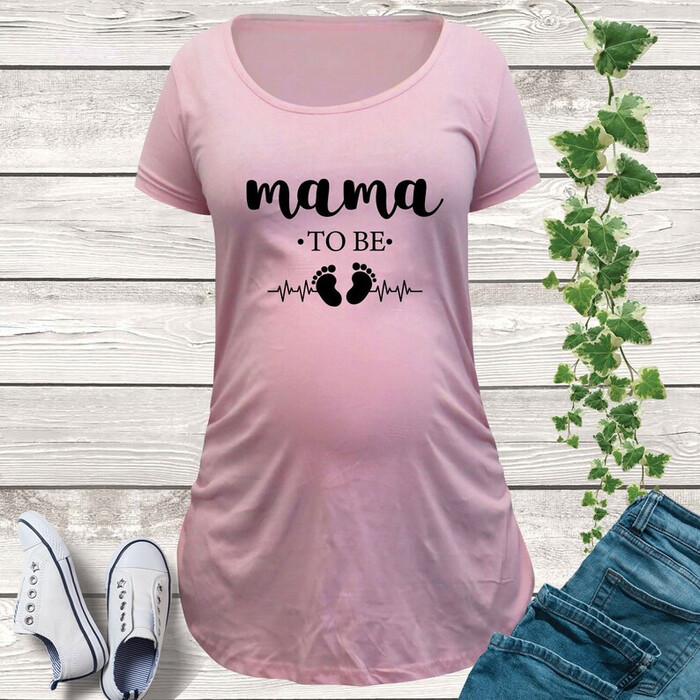 With these funny pregnant t-shirts, she will humorously announce to everyone that she is the mother-to-be. These T-shirts are one of the best gifts for a mom you should consider.
6. The Night You Became My Mommy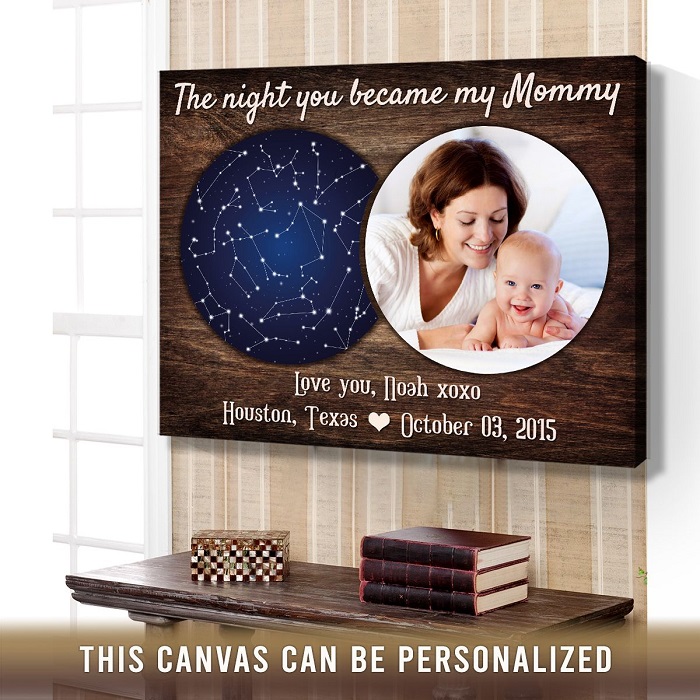 It's thoughtful to give expectant mothers in your life something that will help them remember their baby's first night. With the baby's name, birthdate, location, and photo, we can make a Custom Star Map And City Map. The words "The Night You Became My Mommy" are written across the bottom of the screen in a wonderful script typeface while the sky is blanketed in stars.
This thoughtful and heartfelt personalized gift for mom will add even more emotion to a private and sensitive moment she shares with her infant daughter or son.
7. Customized Candle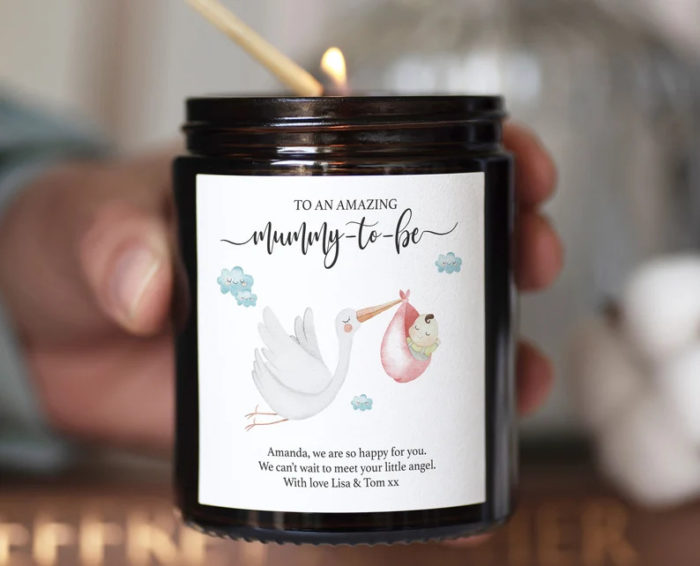 Having a baby causes a lot of physical and mental wear and tear. Therefore, pregnant women can alleviate stress and exhaustion by lighting scented candles. This candle is not only a stunning anniversary gift for her but also a practical house decoration.
8. My Pregnancy Journal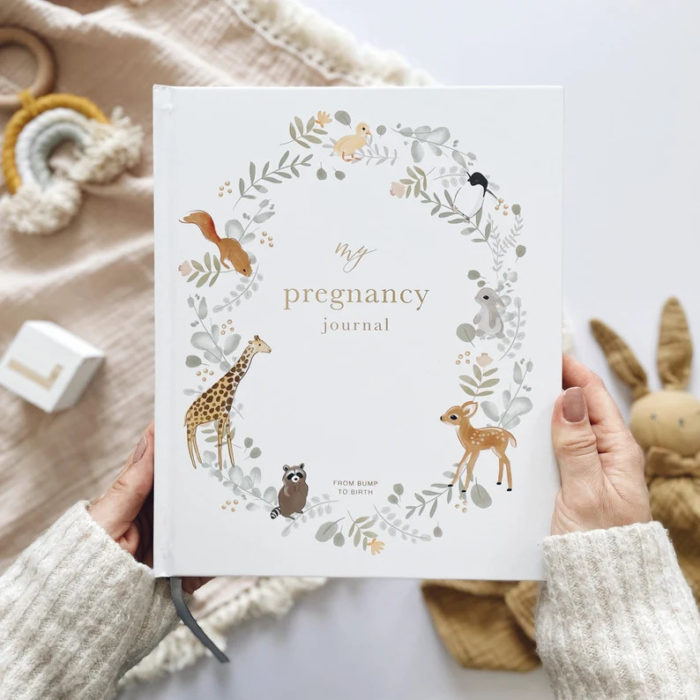 Being pregnant is a really precious moment for the mother-to-be. This journal will be the perfect companion as she counts down the weeks until she hears her baby's first cry and finally meets her little bundle of joy.
9. Personalized First-mom Canvas Print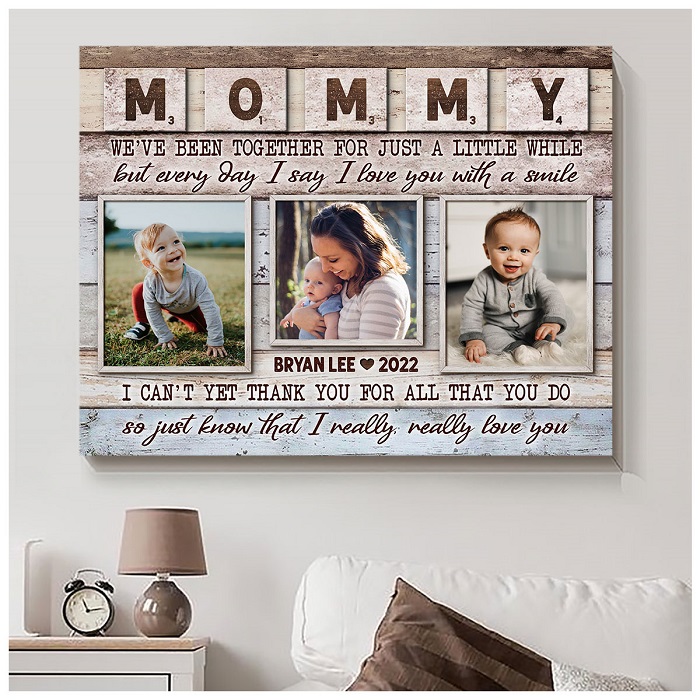 Consider this personalized canvas print of the expecting mother if you want something a little special. Add names and the year, then select a few other choices to personalize the photos and messages.
10. Pregnancy Tea Towel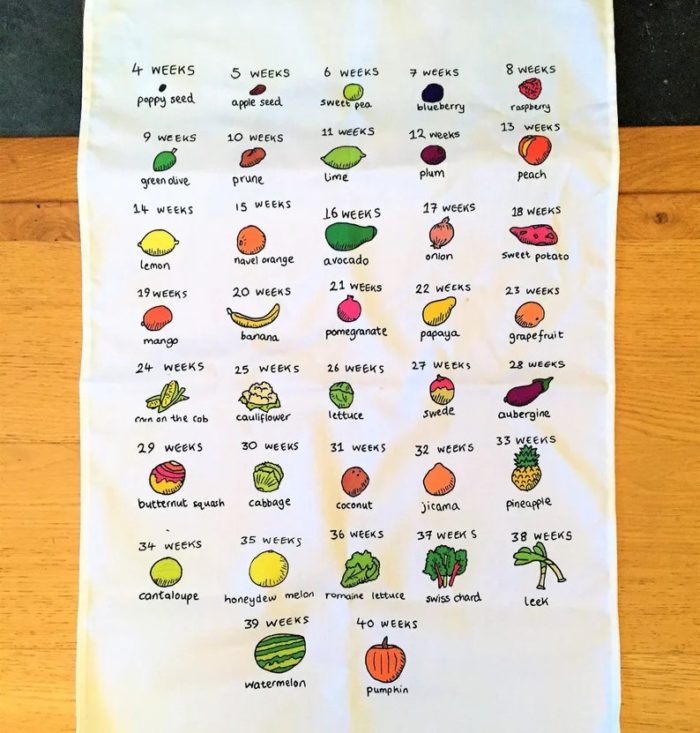 What could be better than giving her this adorable tea towel with her name on it? When a pregnant woman receives one of these gorgeous pregnancy gifts for first-time moms, she will be overjoyed and astonished.
11. Pregnancy Keepsake Frame
Expecting moms can document all three trimesters of their pregnancy with this beautiful, white wooden picture frame with three inserts for sonogram photos. Once the frame is stilled up, it's the perfect decoration for the baby's nursery.
>>> Recommend Reading: 48 Best Birthday Gift For Mom Ideas That Make Her Feel Loved
Sentimental Pregnancy Gifts for First-time Moms
12. Cozy Socks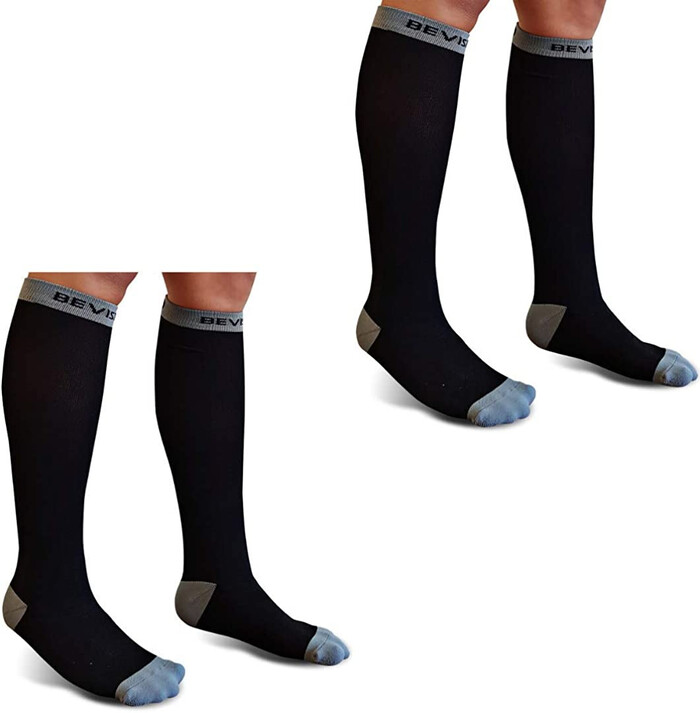 These compression socks are a godsend for pregnant women who have swelling or leg pain. Any woman looking for some relief will appreciate these sentimental pregnancy gifts for first time moms. These compression socks are great for pregnant women because they improve circulation and make their legs and feet less painful and swollen.
13. Recovery essentials kit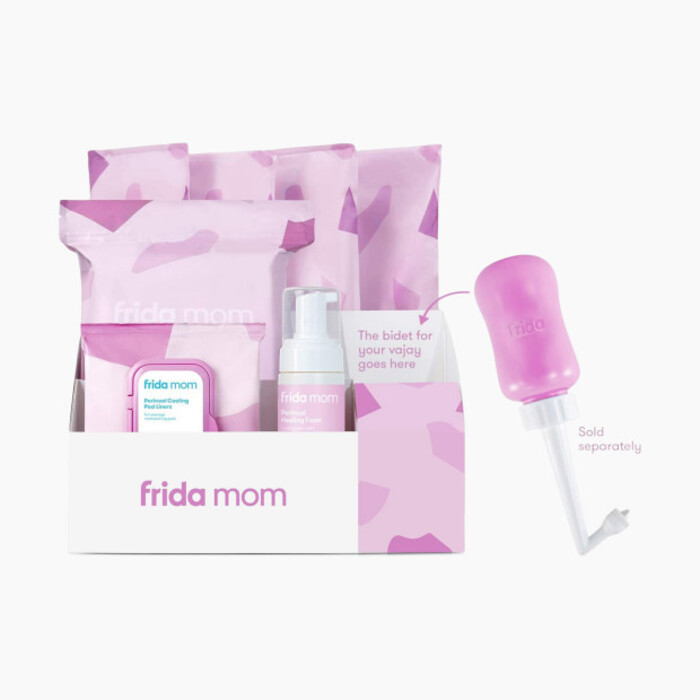 Make sure she's prepared with this set, which also contains disposable underwear, perineal cooling pad liners, and perineal healing foam. First-time mothers who are giving birth might not realize how crucial instant ice maxi pads are for postpartum recovery.
14. Mental Wealth Box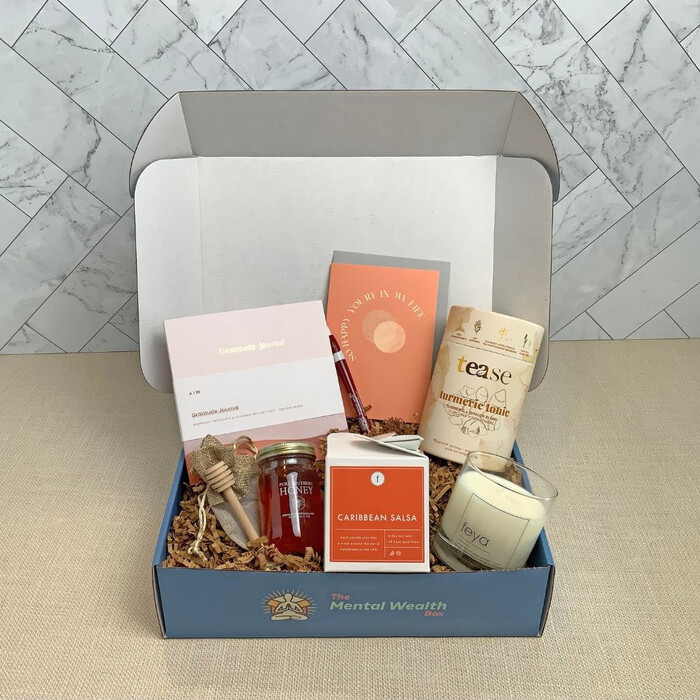 Being a mother and being pregnant are very anxious times. This box is filled with carefully chosen things that offer information, resources, and doable tasks to help people better understand and manage their mental health.
Oh Canvas Tips

Think about customizing the Mental Wealth Box by including a handwritten note or selecting a box in the recipient's preferred hues or scents.
15. Mini Fridge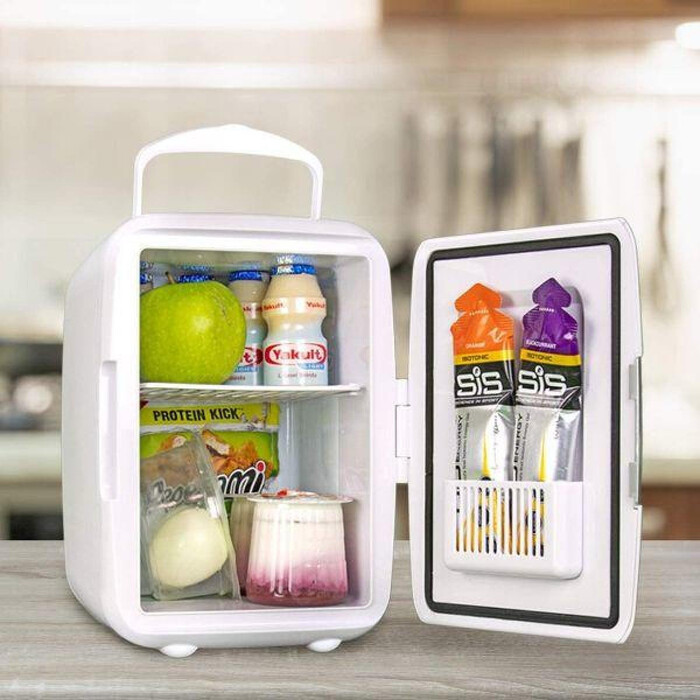 How useful is a tiny fridge beside your bed if you're nursing? She may bring that liquid gold—or breast milk—into the car with her. Small refrigerators are also transportable and simple to relocate from one area to another. This can be especially helpful for new mothers who may need to travel around the house frequently to care for their infants.
16. Comfy clothing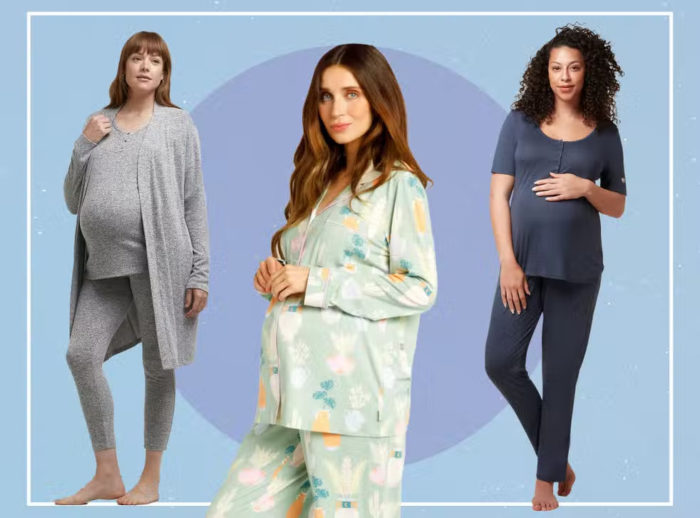 For first-time mothers, opulent robes, leggings, and nursing bras come highly recommended. Moms often prepare all of the necessities for their babies. However, they won't buy anything for themselves, so they will value these pregnancy gifts for first time moms.
17. Mom's Emergency Kit
A day of relaxation is one of the few things a new mother needs the most, and this kit includes everything she'll need, including a calming lavender mist, flowery mineral bath salt, and belly butter.
18. Document Organizer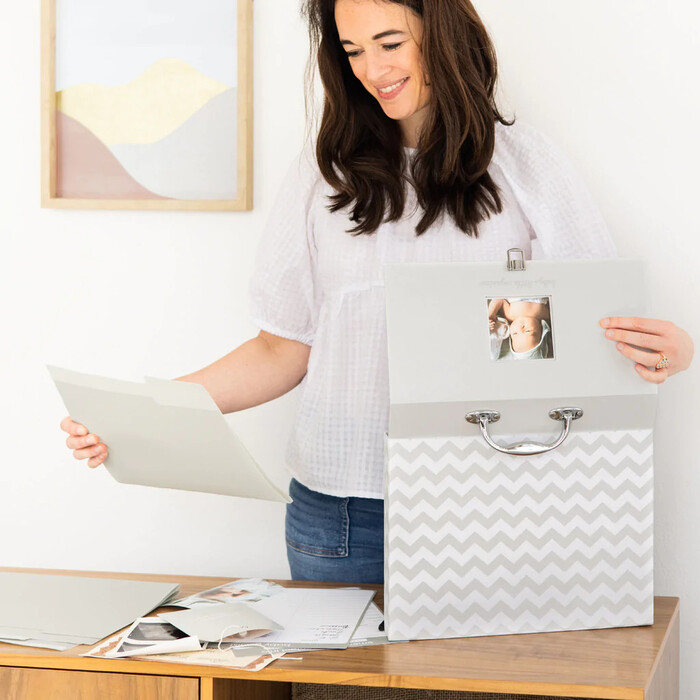 The baby briefcase is obsolete. Parents won't have to worry about where to put or find critical paperwork again with this convenient carry pack. There is a place for everything in this briefcase, including comments from the caregiver, pictures, immunization records, and everything in between.
19. Pregnancy Pillow Wedge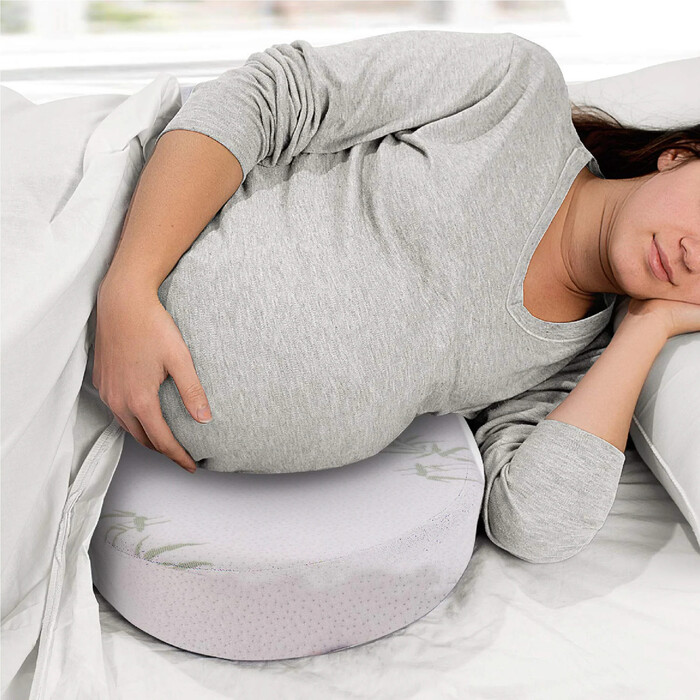 Because a pregnancy cushion is large, not every expectant mother can fit one in her bed without kicking her partner to the floor. The expecting mother will value this pregnant cushion wedge to help her unwind and sleep if the size of the bed is a concern.
Oh Canvas Tips

Consider buying a cushion wedge that has a washable cover that can be removed. A detachable, machine-washable cover is necessary because pregnancy pillows can easily become soiled.
20. Organic Pregnancy Bath Salts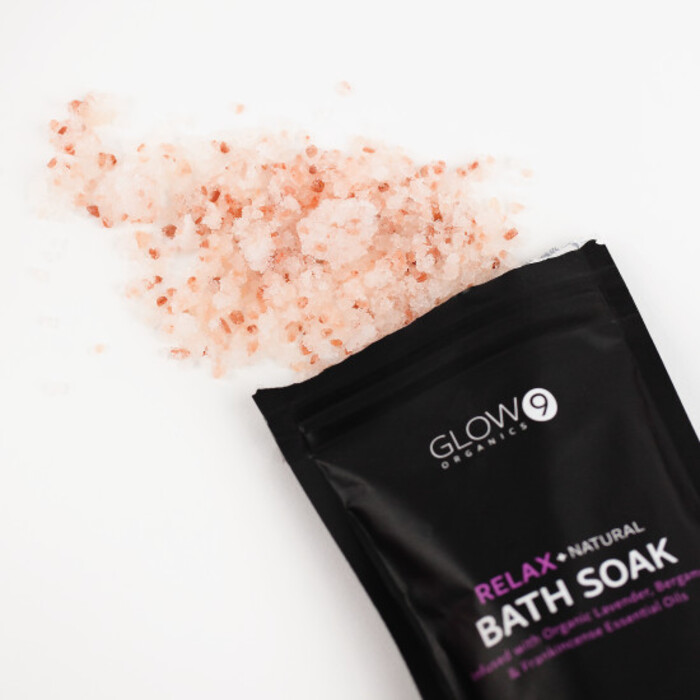 An expectant mother may find that a relaxing salt bath is just what she needs to recover from morning sickness, insomnia, and aches and pains. Every mother requires this wonderful pregnancy gift for first-time mothers.
21. Maternity Belt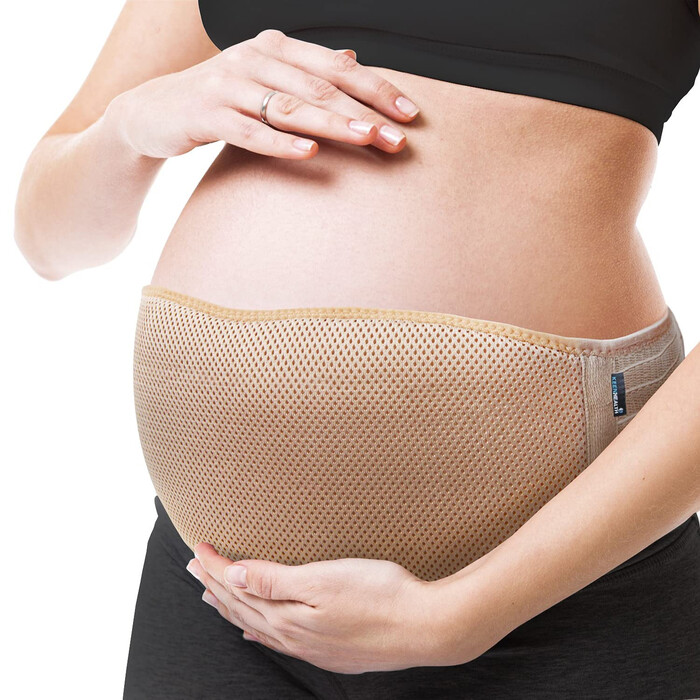 Your back may suffer if your belt is the size and weight of a bowling ball. This breathable maternity belt will ease spinal tension while supporting the belly. Pregnancy-related pain, such as back pain, pelvic pain, and round ligament pain, can be relieved with maternity belts. Maternity belts can ease discomfort and agony by supporting the pelvic region and relieving pressure.
22. Yoga exercise ball for pregnant women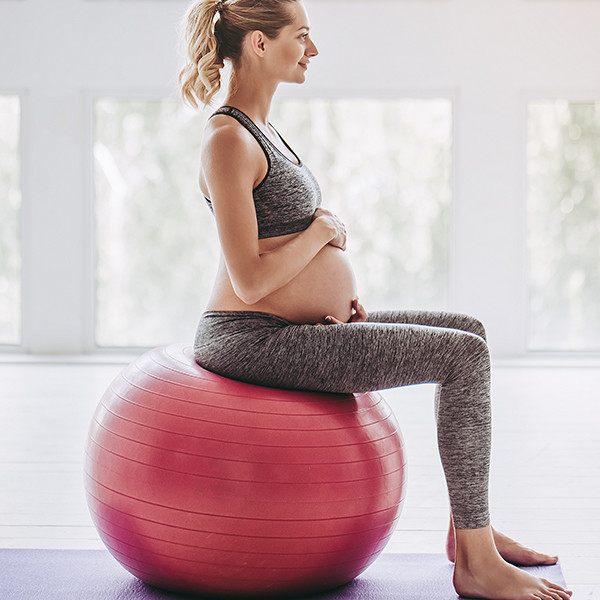 This yoga ball will be cherished by the expectant mother for her prenatal workouts, but she may also use it after the baby is delivered for postnatal yoga exercises and postpartum recuperation. And as one reviewer points out, the infant might also benefit from this gift.
23. Cozy Slippers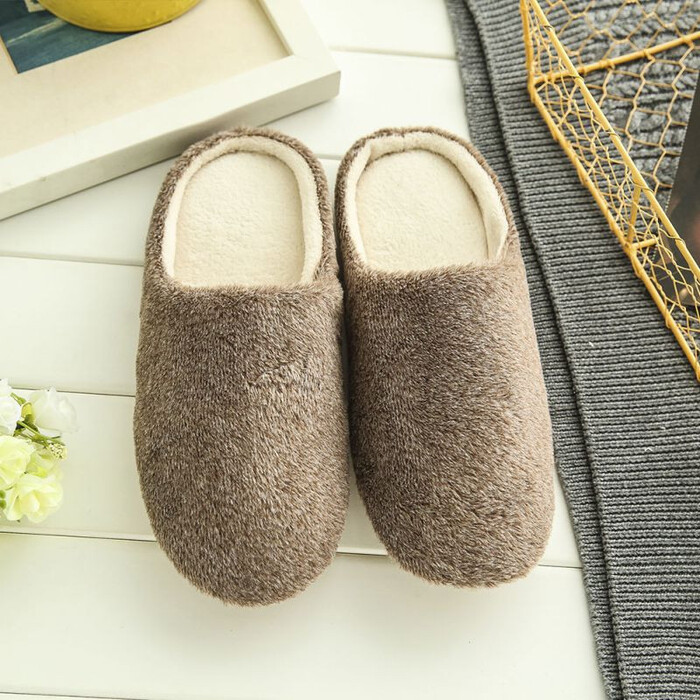 Mamas can no longer tie their shoes since they can no longer see past their bellies during pregnancy. These incredibly cozy anti-skid slippers are comfortable to wear indoors and out, keep her feet warm, and are simple to put on.
24. Maternity Massage Voucher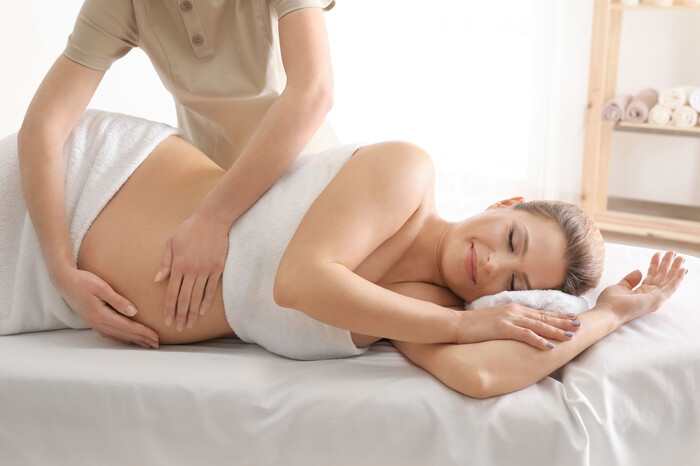 It takes a lot of effort to carry a baby, and backaches are common among expectant mothers. She might benefit greatly from a soothing prenatal massage to help with the physical exhaustion. She will be delighted with these thoughtful pregnancy gifts for first time moms from you.
25. Letters to My Baby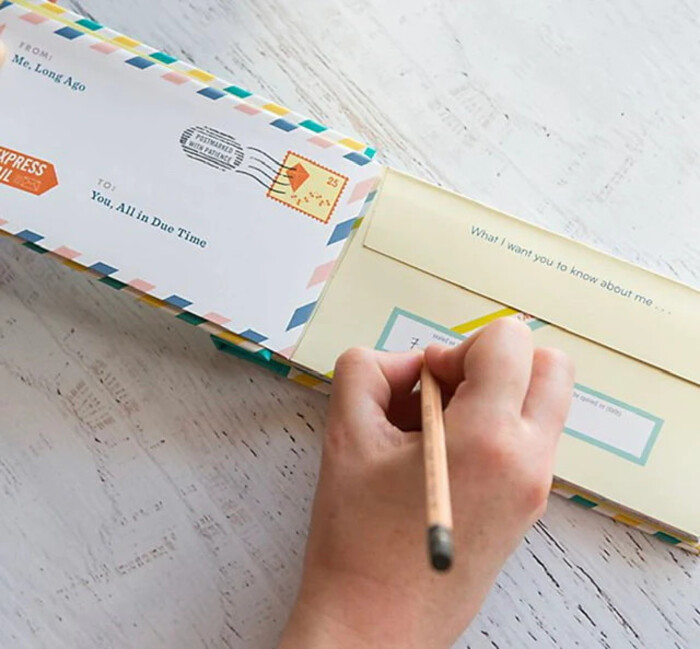 Children will one day value these intimate, handwritten letters from their parents since you never know what the future will bring. These letters will be like a physical time capsule that keeps the precious years of childhood safe.
26. Pregnancy Teas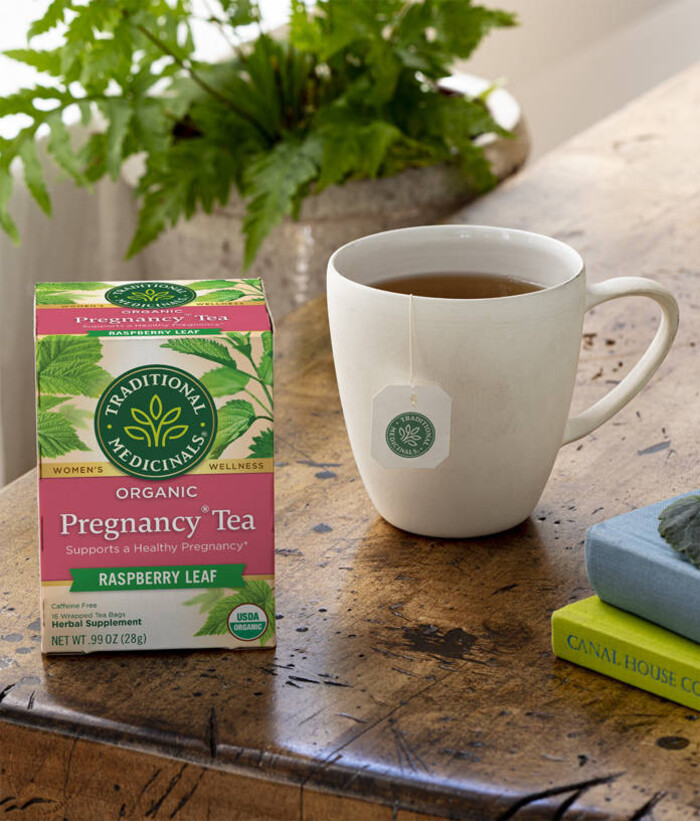 Specially made maternity teas can help pregnant women feel better in the morning, relax, and sleep like babies. They can also help their bodies get ready for labor. Several varieties of pregnancy tea include vital components, including folic acid, iron, and calcium, that help support a healthy pregnancy.
Oh Canvas Tips

Before giving the pregnant woman any tea, especially if she has any medical concerns or is taking any drugs, it is best to consult with her doctor.
27. Pregnancy Cast Kit
What could be better than giving her pregnancy cast kits as pregnancy gifts for first time moms? Help the mama-to-be capture the memory of having her precious baby in her belly forever with the pregnancy belly cast kit.
28. Maternity Photoshoot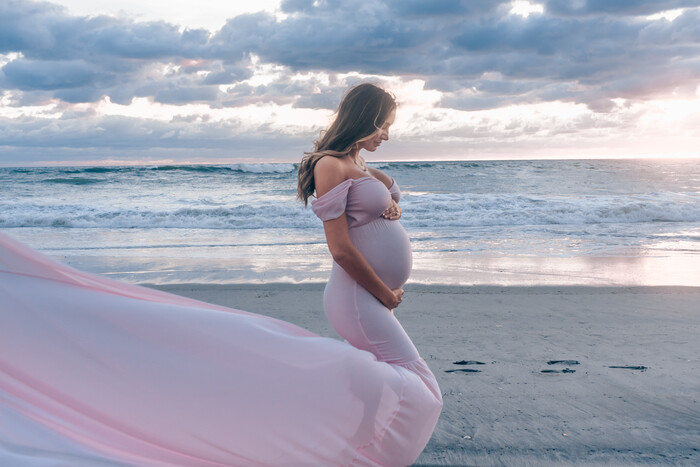 The months might seem long, but once they are gone, they are gone forever. With a maternity photoshoot, you can help the mom-to-be celebrate her pregnancy and remember the time when her baby was still in her belly.
29. Robot Vacuum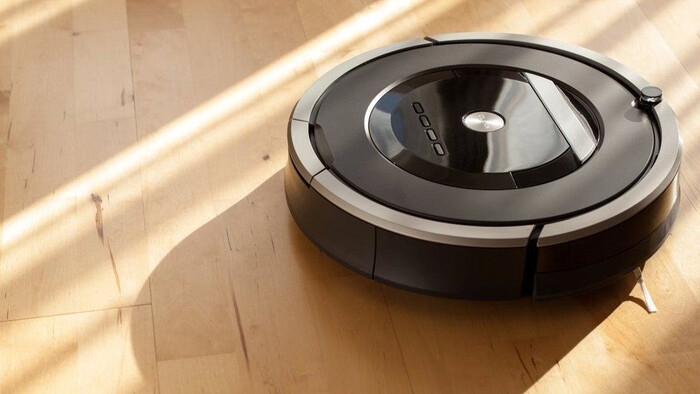 Give pregnancy gifts for first time moms to never need to clean the floor again with a robotic vacuum. Especially if she has pets, a robotic floor cleaner can save her from having to be on her hands and knees wiping the floor.
30. House Cleaning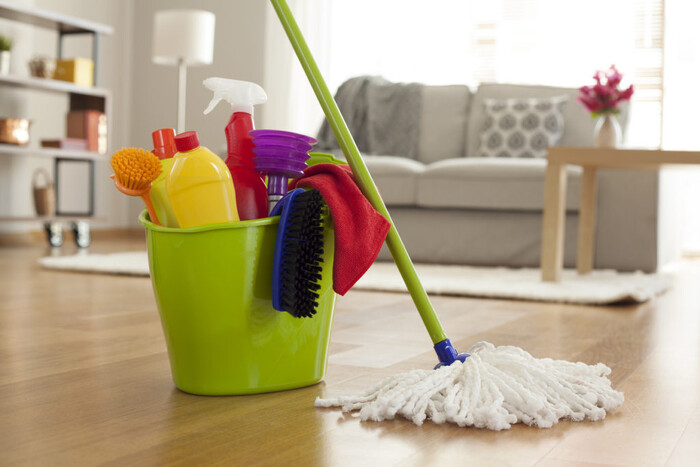 Do you know how often a new mom needs to wake up at night to feed the baby? Every 2 hours. Hence, she is not getting much sleep. Tell your pregnant mama to rest up before the baby arrives, and don't worry about cleaning the house! Invite yourself to help clean the house or even fold laundry while the pregnant mom naps.
31. Massage Gun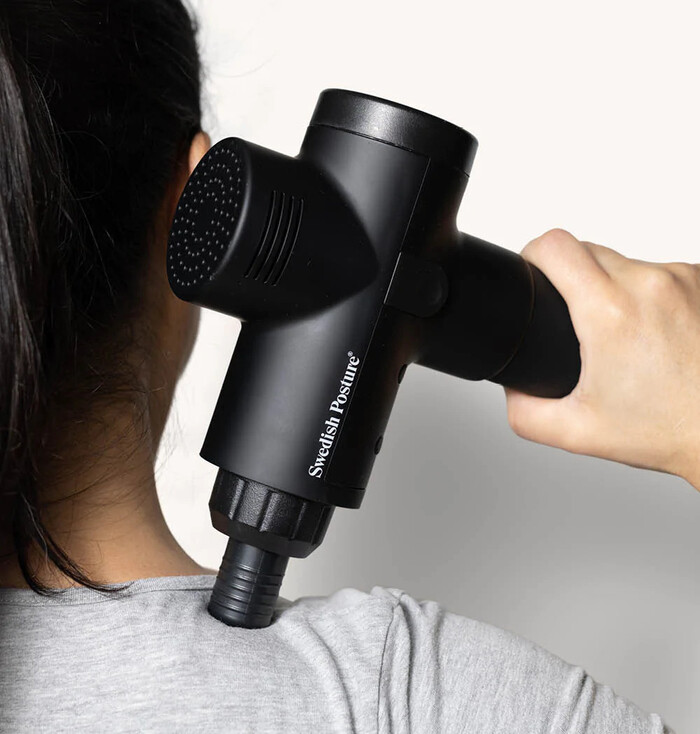 Until she can make it to the spa, this massage gun will become a new mom's best friend. Perfect for targeting stress spots, it'll go a long way to easing some of the sore muscles the stress of being a parent causes.
32. Photo Printer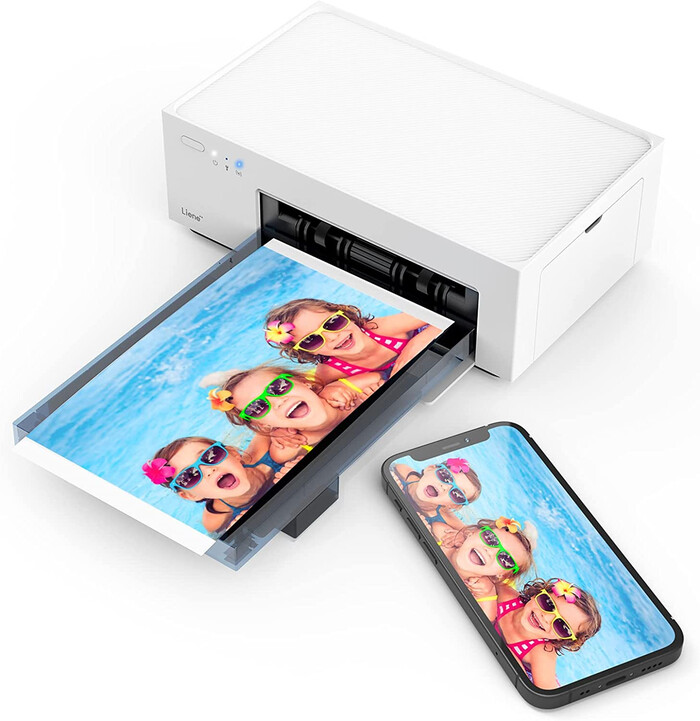 A new parent will want to document each moment leading up to and following the birth of their child. They will be able to print a limitless number of images using this quick photo printer to keep in their wallets, on their refrigerators, or in frames.
33. Cookies Mix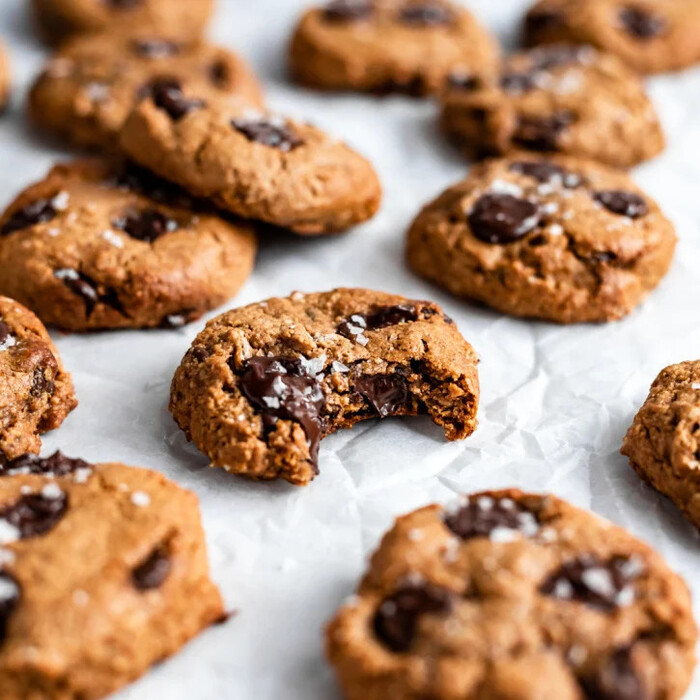 Making sure the infant is receiving enough breast milk during the first few weeks after birth is the main priority. With this delicious lactation cookie recipe, you may give the expectant mother peace of mind in case her supply is limited.
34. Fun Water Bottle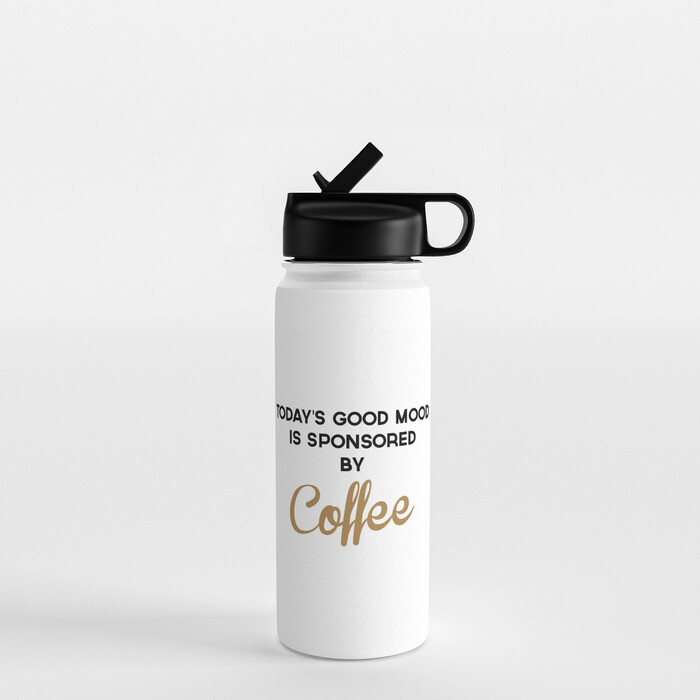 Pregnant women should drink plenty of water to stay hydrated, especially because of the hormonal changes that will cause them to become hotter and perspire more. Her huge double-walled insulated water container will keep her water ice-cold for up to 24 hours.
Mom's life is made easier by having a water bottle around at all times. Therefore, water bottles are one of the best pregnancy gifts for first time moms should consider.
35. Heating Pad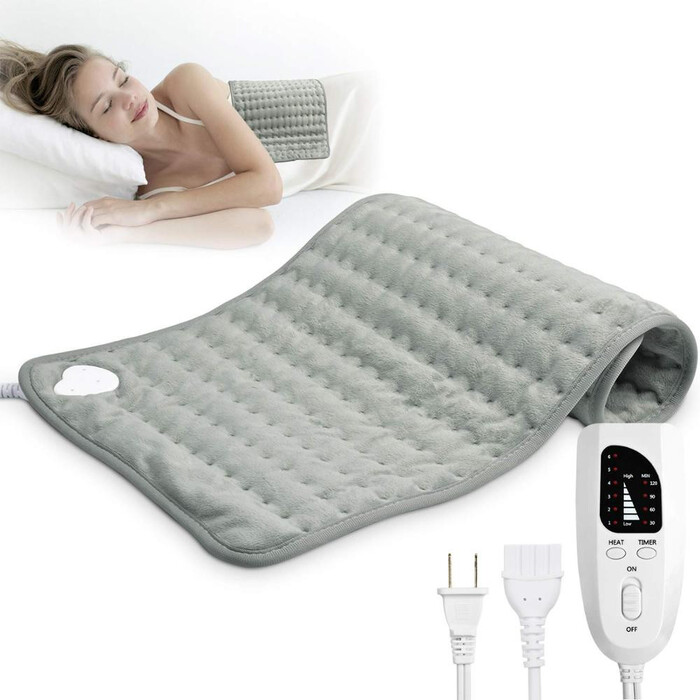 Everybody has a unique pregnancy and birth experience. However, every mother definitely needs a heating pad. Heating pads are fantastic pregnancy gifts for first time moms on the list of things new moms need since heat may help ease tight muscles and heat joints.
>>> Maybe you're curious about:
It can be stressful to be pregnant. We hope you find the ideal pregnancy gifts for first time moms among the above suggestions. She will treasure any gift you give her for years to come.