In search of the best birthday gifts for mom who has everything? Some moms love a hand-made coffee mug or a lavender-scented candle as a lovely present. Seem like your mom has everything she needs, so you'll need to think about what she'll like. You don't even have to spend much money to show her how much you care; the little things make a big difference. Looking for the answer to the question "What to get mom for her birthday" is not challenging as you've thought. Read the list from Oh Canvas below to brighten her upcoming birthday.
Unique birthday gift ideas for mom: Fashion and Wellness care
1. Mini Sunglasses
These shades are a great option for the great mom who likes to take long walks. This is a gift they'll use, thanks to the UV-protected coating. Your mom will be reminded of the thoughtful present you give her every time she dons the sunglasses. It's a great way of creating enduring memories.
2. Crossbody Phone Bag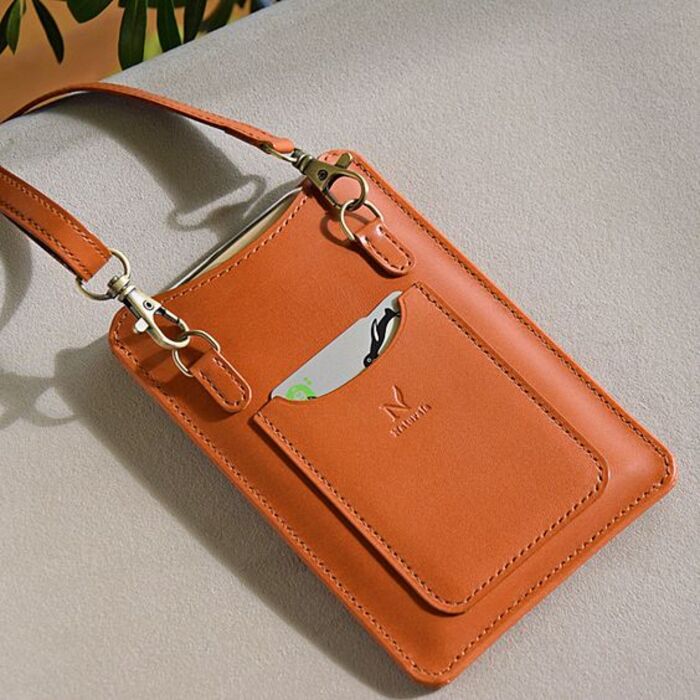 You don't have to spend hours sifting through your diaper bag to find your wallet or cell phone when you're a new parent. With this hands-free crossbody, they won't need to carry a second purse to store their most crucial cards and phone.
3. Cozy Slippers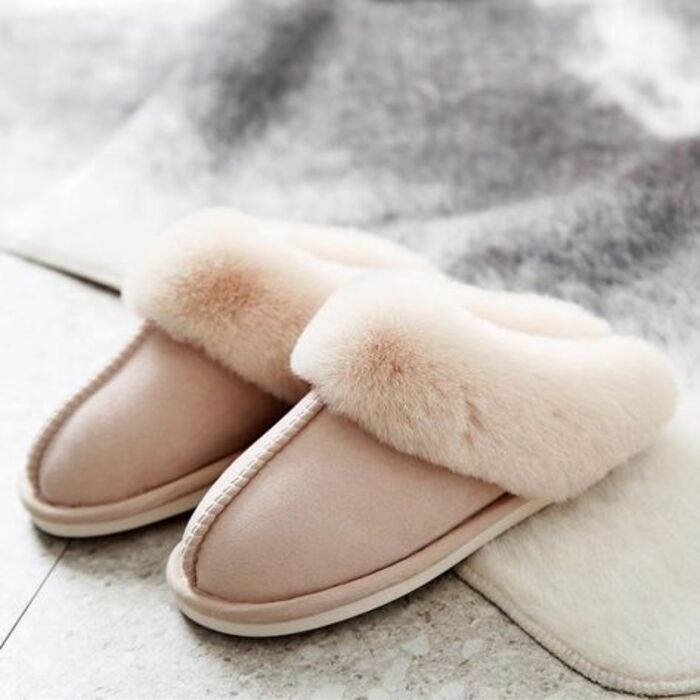 Looking for thoughtful birthday gifts for mom who adores cute and toasty things? Give her these cozy slippers for the ultimate treat at the end of a long day. There are a wide number of colors and patterns to choose from when it comes to these super-soft slippers. In seconds, she'll have warm, happy feet that will last up to an hour!
4. Belt Bag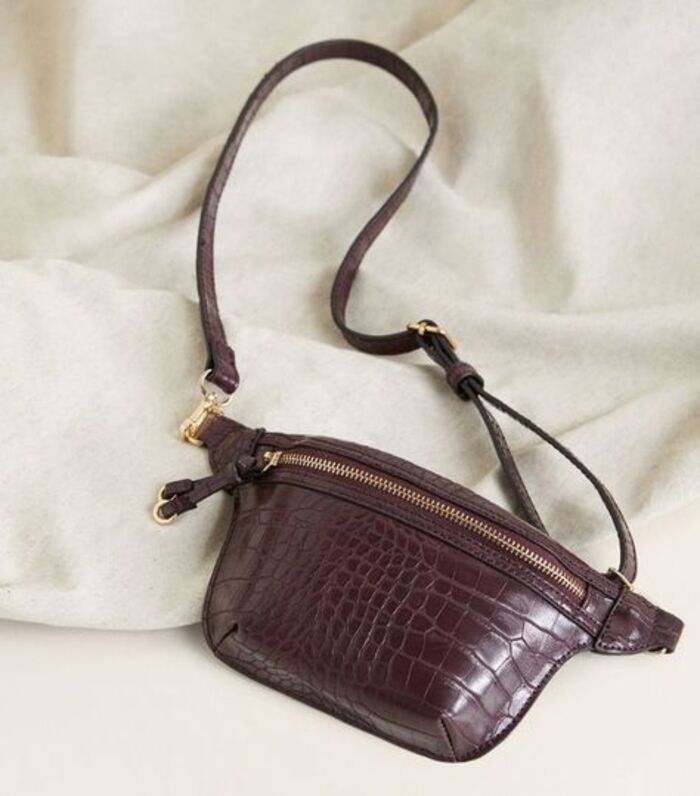 This simple, fashionable accessory features three capacious pockets, so she can easily keep her phone, keys, wallet, sunglasses, and whatever else she needs to tote. It's perfect for the parent who has her hands full. She can also wear it as a crossbody or slung over her shoulder if full-on fanny packs aren't her style.
5. Sleep Mask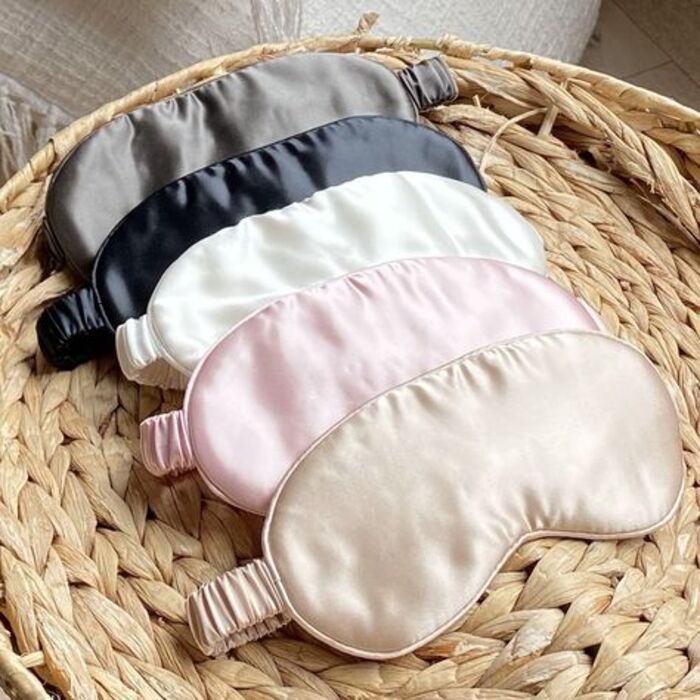 Since this sleep mask is fully adjustable and features deep eye pockets that block out light, it's worth the extra price tag. She needs one of these if she's always slipping upstairs to take a nap in the afternoon or planning to travel by plane with her friends and family.
6. Yoga Mat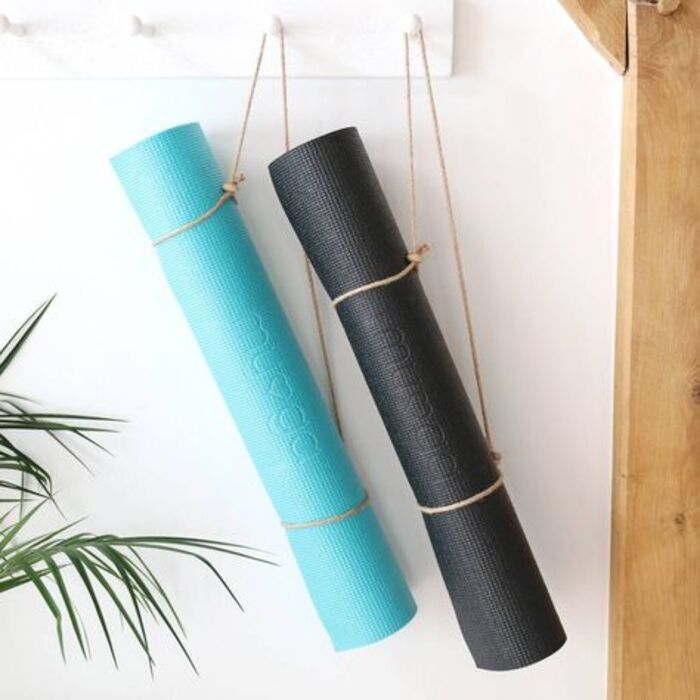 The lululemon reversible mat is the greatest yoga mat on the market if your mother enjoys her daily yoga practice. Yoga mats are a perfect way to motivate your mother to prioritize her health and wellness and keep active. Yoga can help you feel more relaxed and flexible while enhancing your physical and emotional well-being. This is one of the most practical birthday presents for mom that she'll actually use and love.
Oh Canvas Tips

For balance to be maintained and injuries to be avoided during yoga practice, a non-slip surface is important. Search for a mat with a rough surface or grip to help your mom's hands and feet stay in place.
7. Silk Pillowcases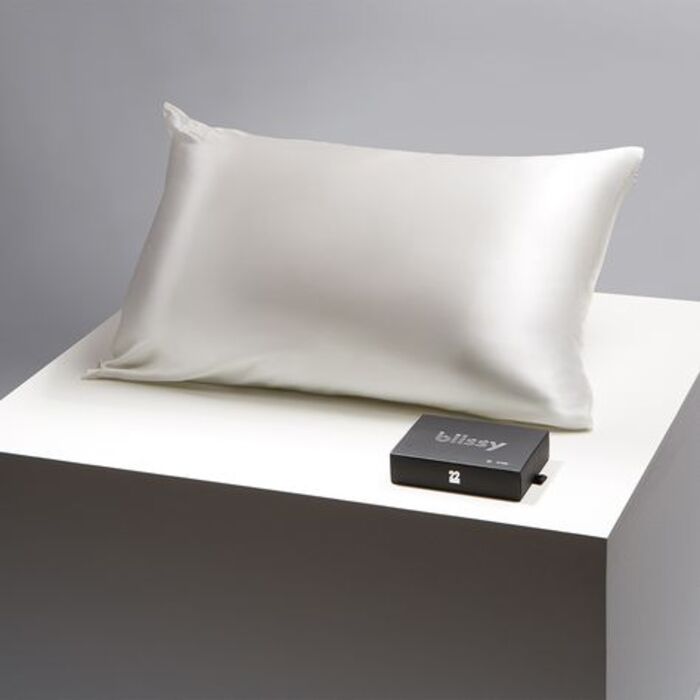 What to get your mom for her birthday? Silk pillowcases, why not? These pillowcases make you feel like you're in a five-star hotel and help your mother's hair and skin look and feel better. Get this fantastic item for her birthday or Mother's Day to give her the best sleep ever.
8. Fitbit Charge 5
The latest Fitbit Charge 5 is a fantastic birthday gift for fitness-obsessed mothers. Mom will enjoy watching her step count grow as she completes her morning run—and she'll enjoy bragging about how active she is once she begins viewing her daily data. After you give it to her, don't be surprised if she keeps phoning you to ask if you want to go on additional walks.
9. Mom Birthday Gift Set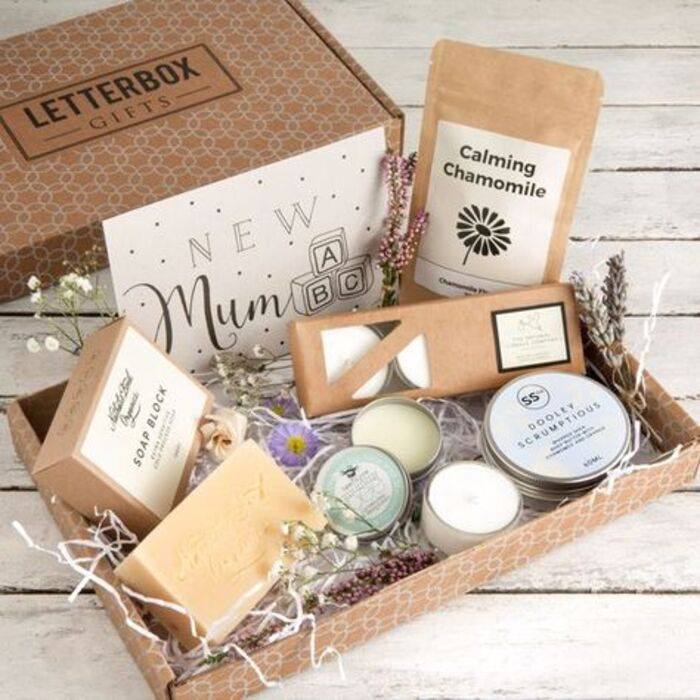 If you're looking for an easy way to show your mom how much you care, this is the option for you. Last-minute birthday gifts for mom like this set has all the necessities and is perfect for those special occasions. A gift card, candles, and soaps are all neatly tucked away in a charming little box. This is a fantastic small gift and stylish jewelry that she'll appreciate.
Personalized birthday presents for mom that'll make her feel special
10. Personalized Astrology Candle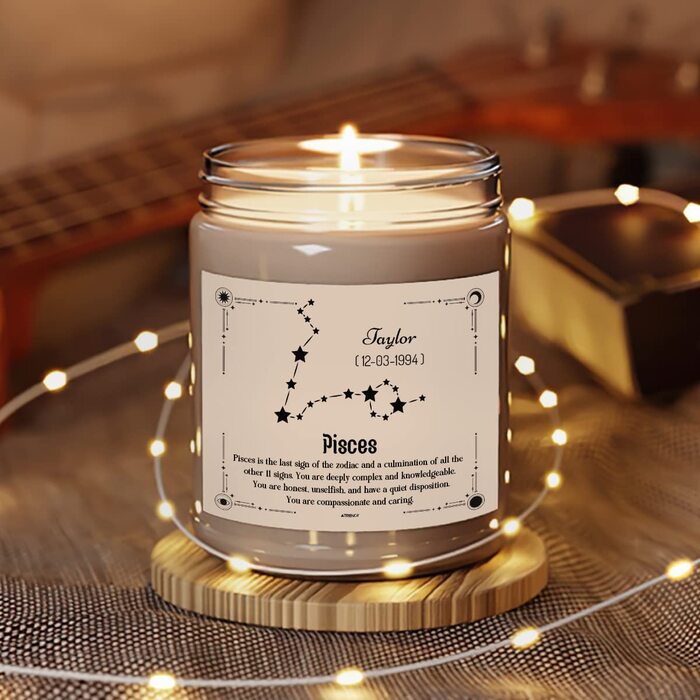 This candle will be especially appreciated by new mums constantly looking for their weekly horoscopes and telling others about their best qualities based on their star sign. They can choose one of 12 special perfumes depending on their zodiac sign.
11. Family Canvas Print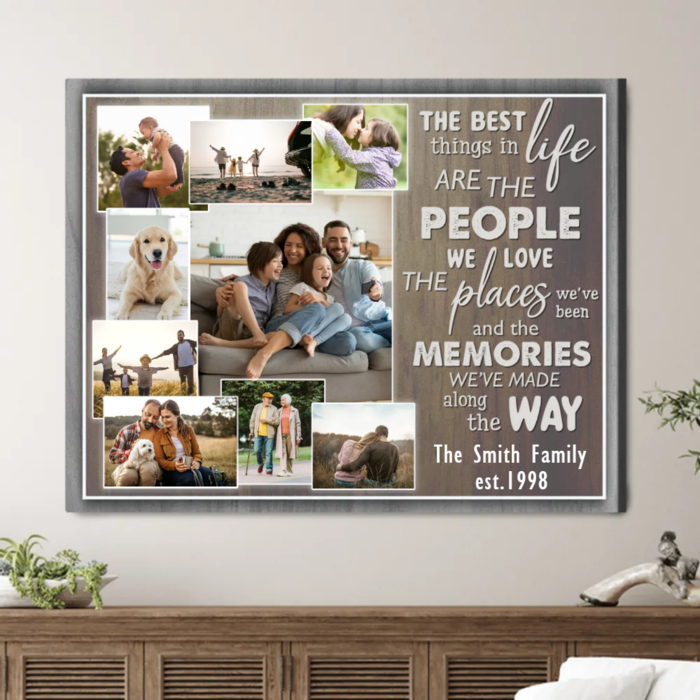 Mom has been taking care of the family for a very long time now. It's her birthday, so show mom how much you appreciate her with this thoughtful personalized gift for your mother. All of her favorite family members and memories should be included in this one-of-a-kind collage.
12. Mom's Kitchen Apron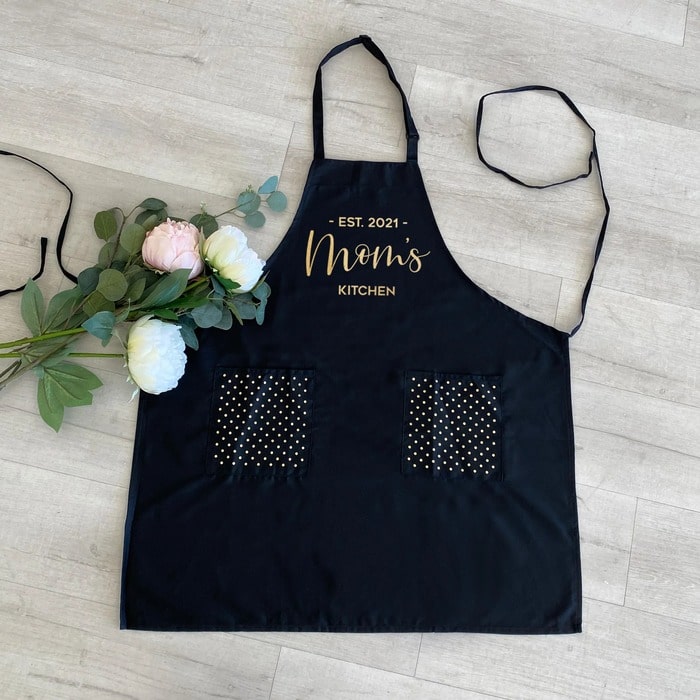 Moms may have all the greatest cookware and cooking gadgets, but chances are they won't be buying this personalized apron for themselves. With the "Mom's Kitchen" embroidered on it, how adorable will they be, wearing this apron as a heartfelt birthday gift for mom from you?
13. Customized Leather Backpacks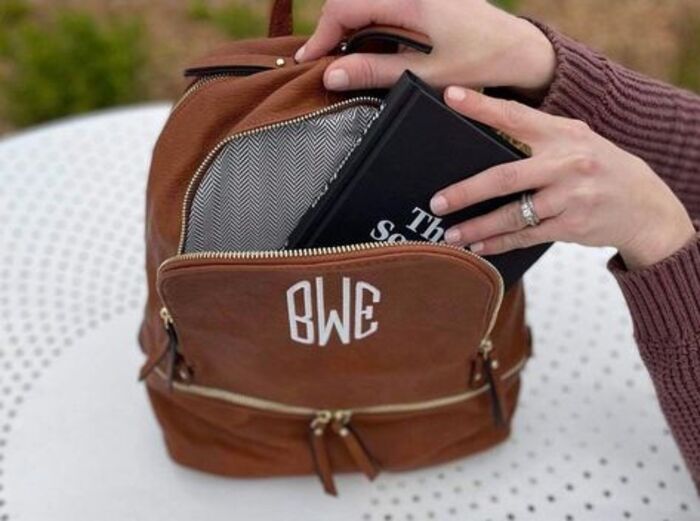 If you want to find mom a practical gift to show how much she means to you, get her this custom leather backpack. This tote features numerous sections for organizing everything from keys to diapers, creams, wipes, and snacks. Mom will carry it wherever she goes, to the supermarket or post office.
14. Custom Photo Album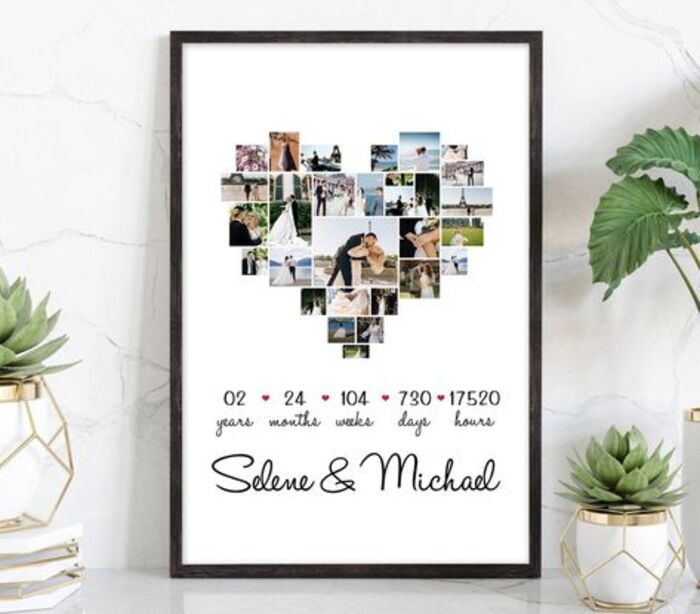 Giving birthday presents for mom that are uniquely yours is a thoughtful gesture, especially for the mom who already has everything. You may collage your own images using online services and see how your vision comes to life. Watch her fall in love with this new meaningful gift when you customize the frame and color theme to meet her taste and preferences.
15. Personalized Necklace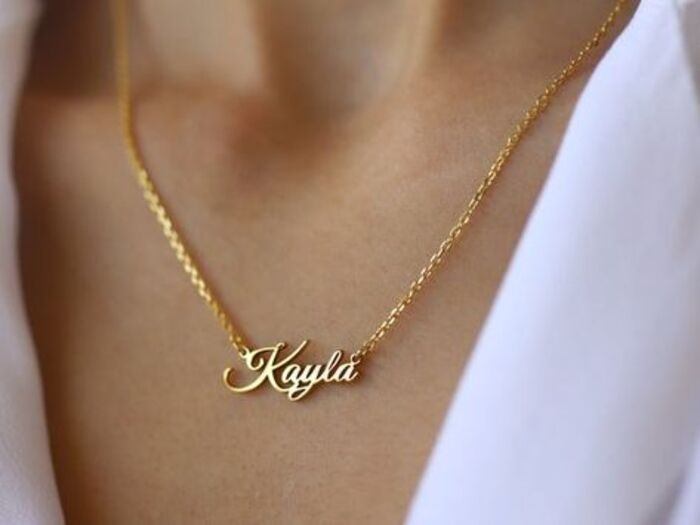 Get sentimental and order a piece of jewelry that will make her cry when she opens it. This engraved necklace, which may be personalized to honor your mom, is one of our favorites. Names, dates of birth, and inspirational phrases are all acceptable additions.
16. Handwriting Cuff Bracelet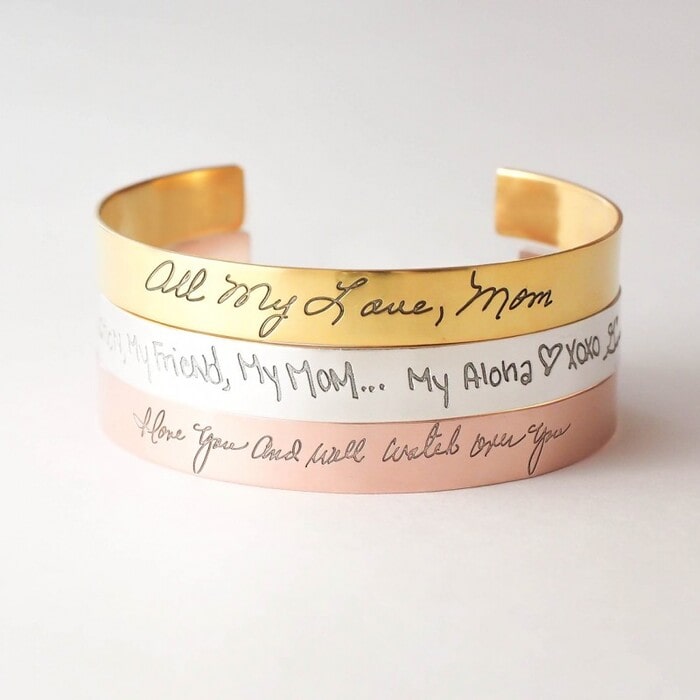 You can't go wrong with a bracelet that transforms handwriting into wearable art when seeking personalized birthday gifts for mom. Choose a metal, upload a photo of the message you want to convey, and get ready for a bear embrace.
17. Winc Subscription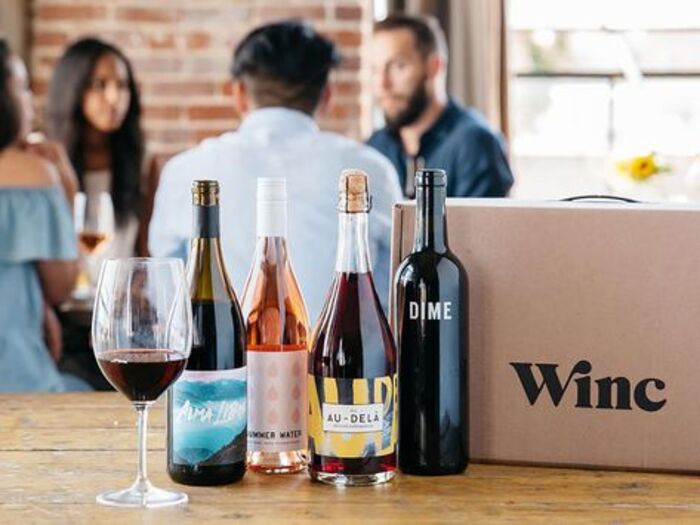 You can either get her a bottle of wine or sign her up for a monthly wine subscription service that will keep the bubbly flowing all month. When we tried Winc, we were blown away by how consistently high-quality wines and recommendations were delivered to our door. This fantastic service won't let your mom down. Trust us!
18. Engraved Cutting Board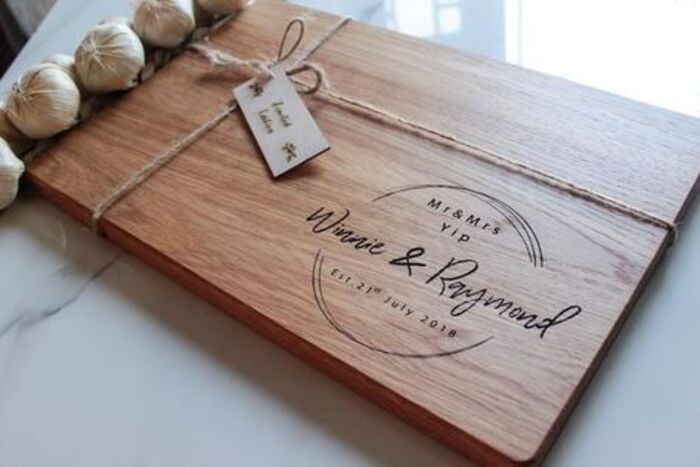 Why not get her a one-of-a-kind cutting board this special time? Cutting boards are essential in every kitchen, and a personalized cutting board can be a thoughtful gift that your mother will treasure for many years to come. Engrave the name of your family on it (or anything else you think she'll appreciate) to make it more personal
19. Canvas Print For Mom from Daughter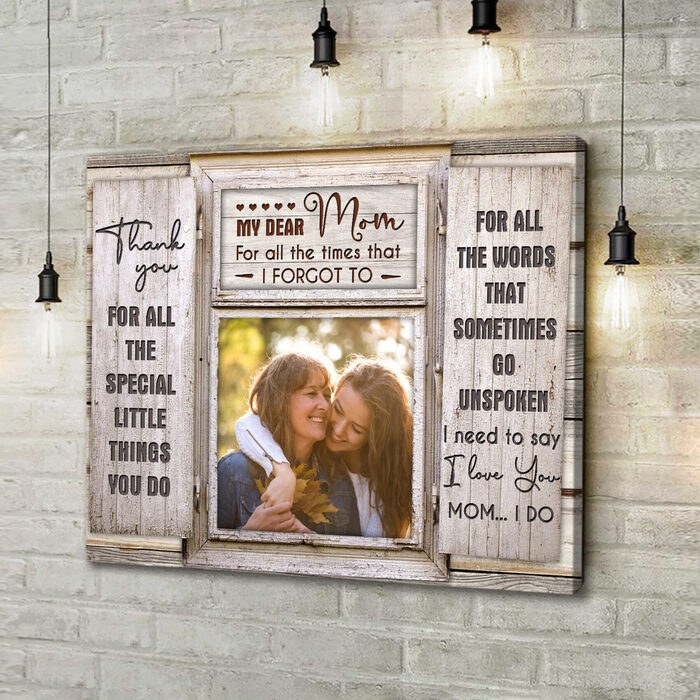 On the hunt for heartfelt last-minute birthday gifts for mom? Get her something special that she'll remember for a long time. For a special gift for mom birthday, personalize each of these adorable prints with your favorite photos, names, and/or sweet sayings.
20. Birth Month Flower Grow Kit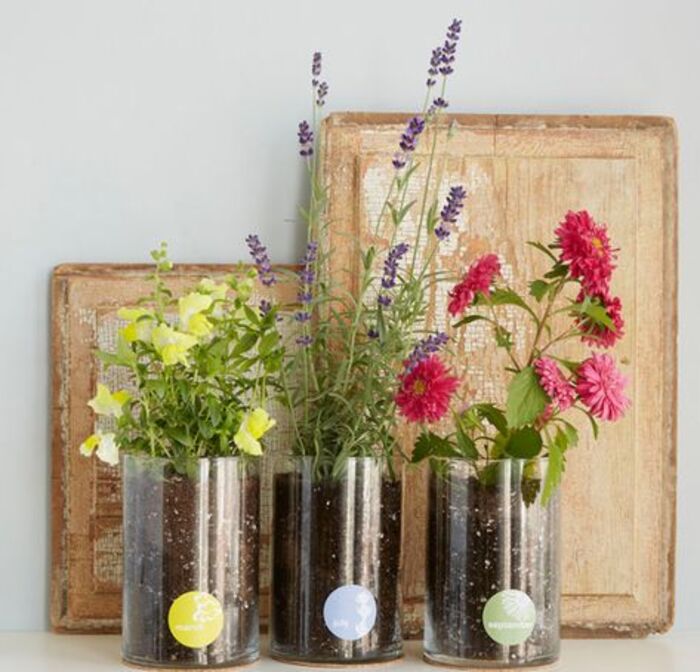 When she sees this birth month flower kit, you'll get all the awww. Her flowers will flourish with the help of this heartfelt and symbolic birthday gift for mom. She'll find it a shining piece of decoration that will add a warm and special touch to her home.
21. Birthstone Crystals Bracelet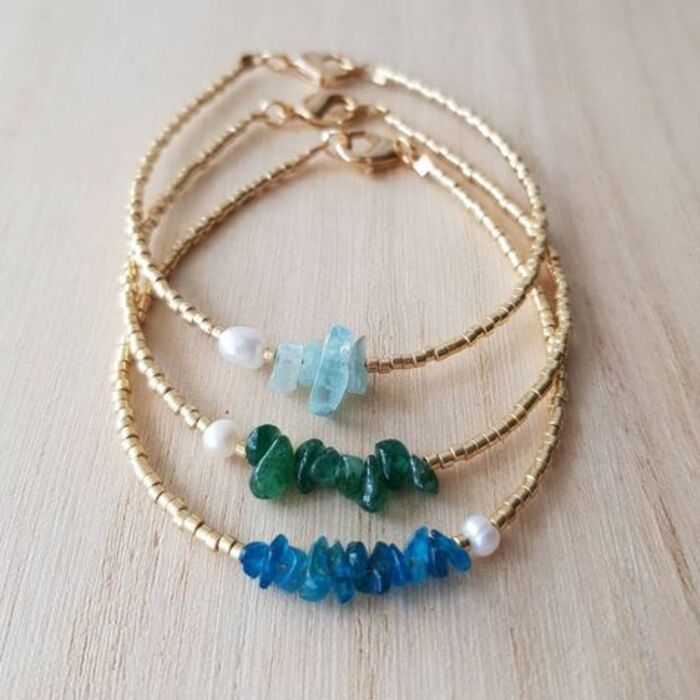 This time, think about this beautiful bracelet as an alternative to a classic diamond for her birthday. The birthstone crystal is a thoughtful present that not only honors the month of her birth, but also serves to balance the mind, body, and soul of the wearer. A perfect birthday gift for mom that she'll appreciate.
22. Personalized Ring Dish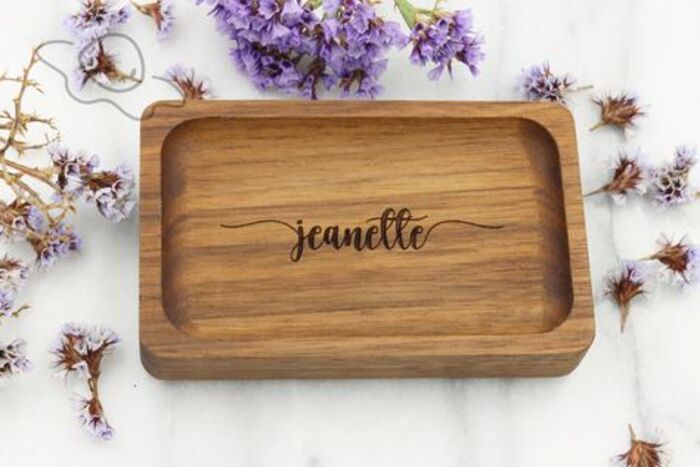 When it comes to unique presents for mom on her birthday, nothing beats a simple, hand-written card. This ring dish with its simple engraving is a thoughtful present for her that she is sure to appreciate. In there, she can store her treasured jewelry and other tiny items that she might otherwise lose.
23. Custom State Pillow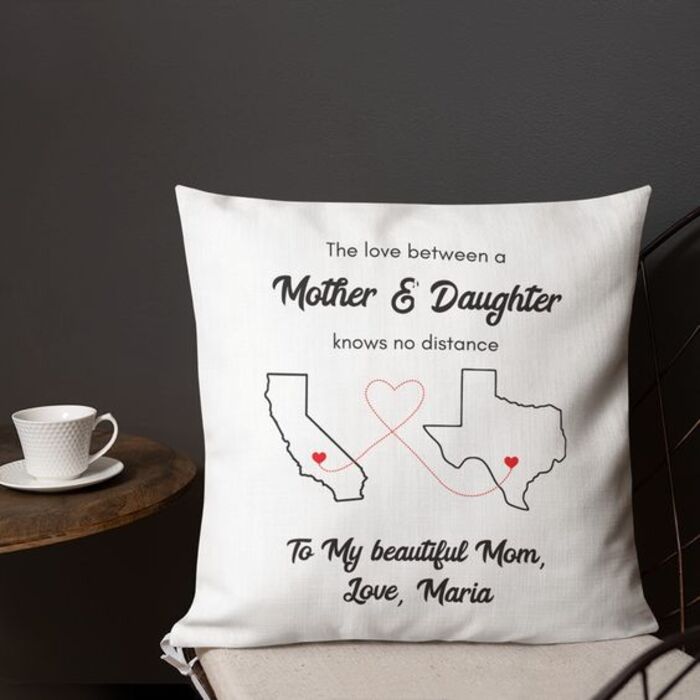 You know she's always in your heart, no matter how far away you may be. A daughter's long-distance birthday gift for mom of a personalized cushion leaves a heartfelt impression. Customize each pillow with the states where you both reside to make it a sentimental piece for a mother who lives in another state or country.
24. Butterfly Birthstone and Family Tree Necklace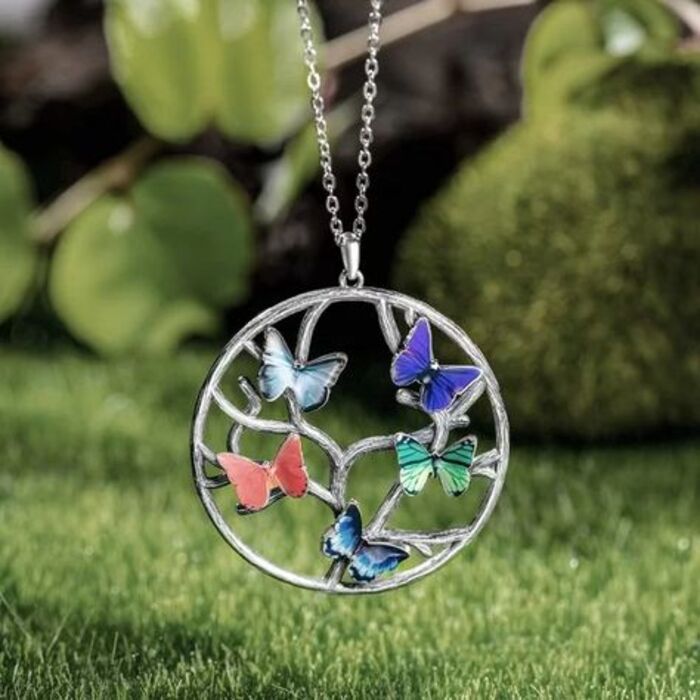 You're seeking thoughtful birthday gifts for mom, but you're having trouble finding any that you believe she'll appreciate? When she wears this butterfly birthstone necklace, she'll never want to take it off. Instead of traditional birthstones, the butterfly on the tree of life represents each month of the year, which is ideal for large households.
25. Wooden Recipe Book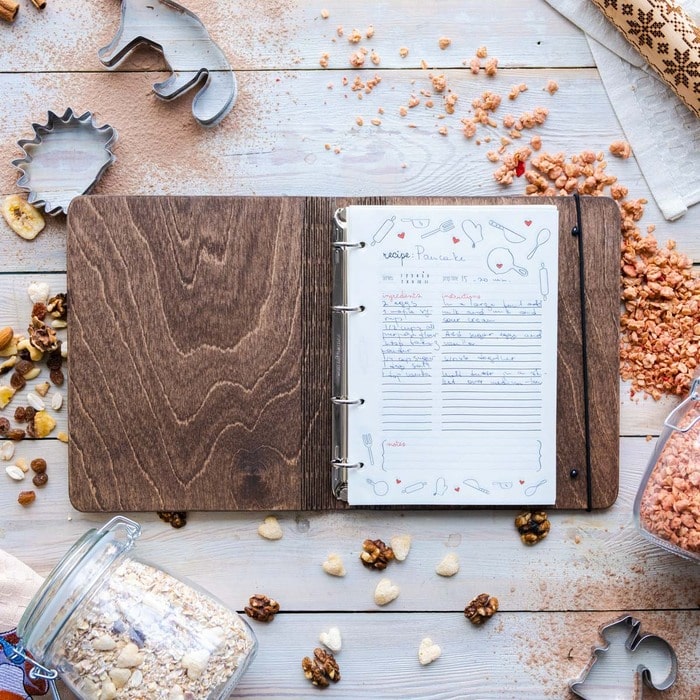 Give her a place to put all of her favorite recipes that she doesn't have access to on Pinterest. This wooden recipe binder is ideal for a mother who spends her days in the kitchen. A meaningful quote or her name can be added to the binder to make it special. This is an excellent gift that she can pass down to her children or grandkids in the future.
26. Personalized Coffee Mug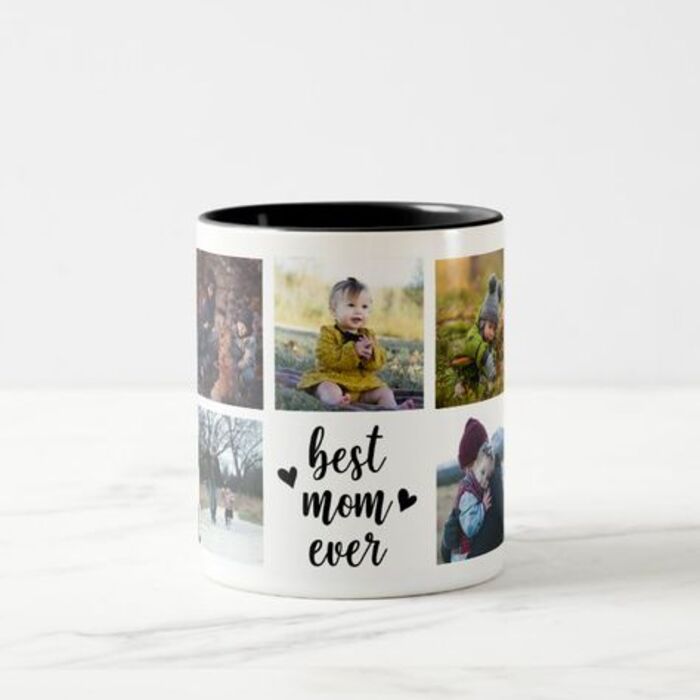 Funny mugs are always a necessity for coffee-drinking parents. Even though she's approaching 50 or 60 this year, she doesn't appear to be in any way older than she is! This customized mug is a great birthday gift for mom because it includes distinct slots where you can upload the nicest and most unforgettable images of you and her! To make a more memorable gift, get her a coffee-themed gift basket with this mug and a few other coffee-related products.
>>> Recommend reading: 35 Easy DIY Gifts For Mom That'll Make Her Full Of Joy
Last-minute birthday gifts for mom that might suit her interest
27. Instant Photo Printer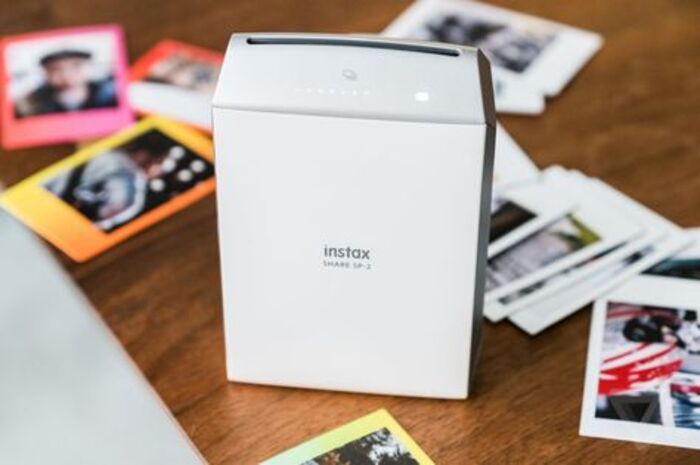 Taking pictures of her family is one of the most heartfelt activities for mothers. With this smart device, the pictures they take on their phone will be printed right away, so they'll be able to put them up on the fridge or in their journal.
28. Kindle Paperwhite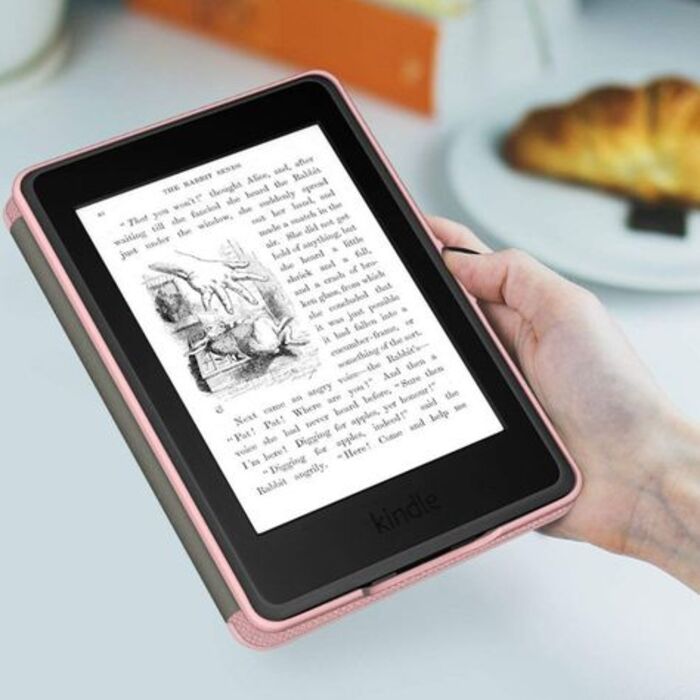 Get mom an e-reader so that she may always have her book of the month close by, whether she reads at home or at a monthly book club with her friends. The Kindle Paperwhite is a terrific tech present for the mom who wants to purchase an e-reader but doesn't ready to give up her paperbacks quite yet.
29. Tiny Cupcakes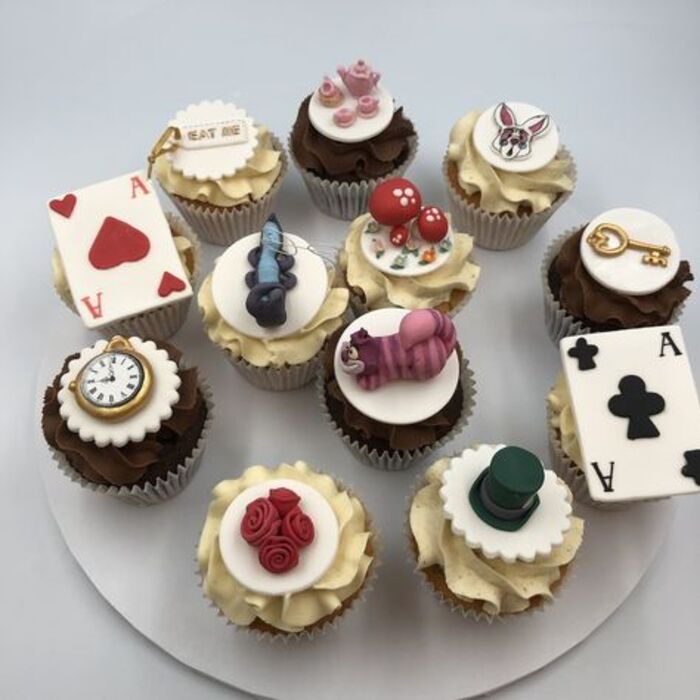 How about thoughtful birthday gifts for mom that she didn't know she needed? It is possible to order as many as one hundred red velvets, chocolate chips, or oreo tiny cupcakes for your mother. Don't expect your mom to share, no matter what you do.
30. Bathtub Tray Caddy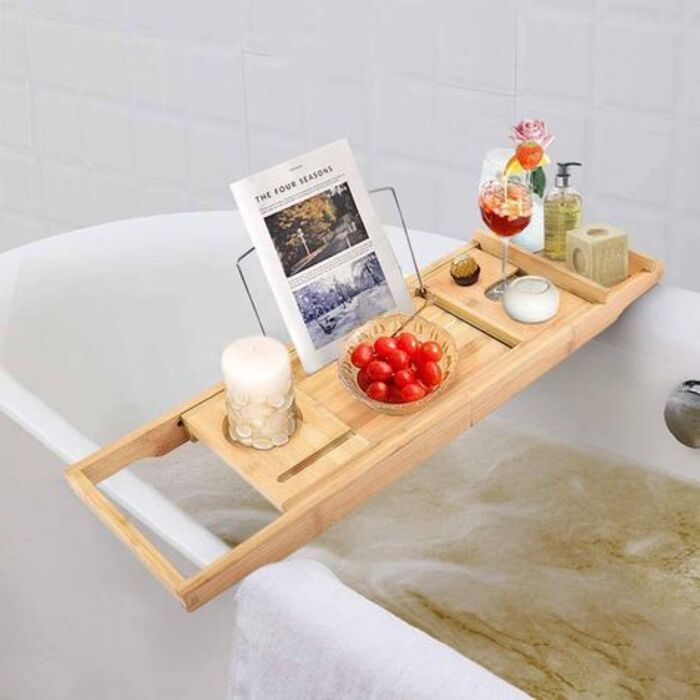 As an alternative to an expensive trip to the spa, taking a long soak in the tub while babysitting is an excellent option. A glass of vino, a tablet or book, and some essential oils in a caddy tray can make it easier for any mom to unwind after a long day.
31. Pet Portrait Canvas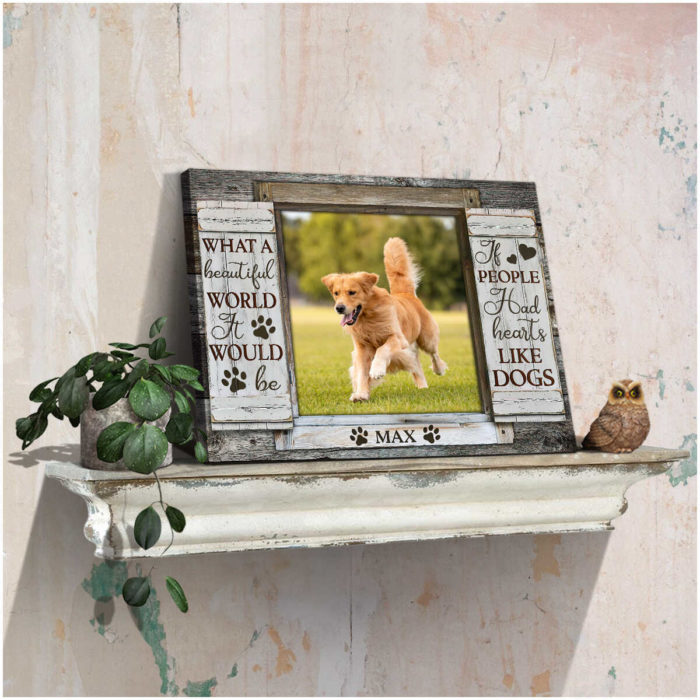 What to get mom for her birthday? You'll never go wrong with this adorable pet portrait canvas when finding unique last-minute birthday gifts for mom. She'll love all the details in this print, from the image of her beloved puppy to how its name is inscribed.
32. MasterClass Subscriptions
When you tell your mother you got her a cooking class with Gordon Ramsay, what will she think? A subscription to MasterClass, which provides celebrity-taught classes on a wide range of subjects, is all you need to get her started. If you can't figure out what mom loves (or who she idolizes), then birthday presents for mom of endless knowledge.
33. Tea Subscription by Sips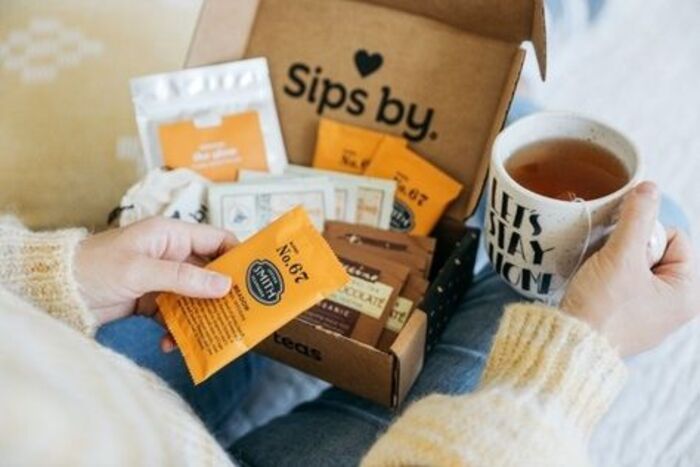 Moms who enjoy tea will be delighted by these thoughtful mom birthday gifts. She'll love a subscription to the Sips by tea membership club this year, even if you buy her a cute tea diffuser or an expensive kettle. Our editor tried this service and was blown away by the variety of teas she could choose from. There were definite winners and losers, as with any food subscription service, but generally, she appreciated the range of teas she was able to try.
34. Insulated Wine Tumbler
This insulated tumbler is the perfect companion for wine-loving mums on picnics, boat trips, or camping. Compared to a standard wine, it can contain up to 10 ounces of liquid and is far more durable.
>>> Recommend reading: 36 Best Gardening Gifts For Mom To Show How Much You Care
Thoughtful birthday gifts for mom to elevate her home
35. Five-Speed Hand Mixer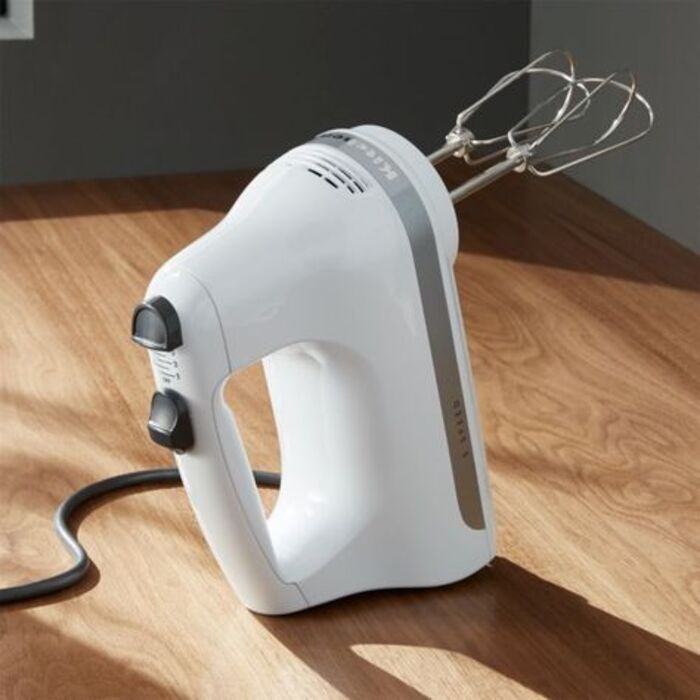 If the parent in your life likes the therapeutic benefits of baking a loaf of banana bread or fresh chocolate chip cookies—and you enjoy helping her out as a taste-tester—this helpful present is excellent for both them and you.
36. Air Fryer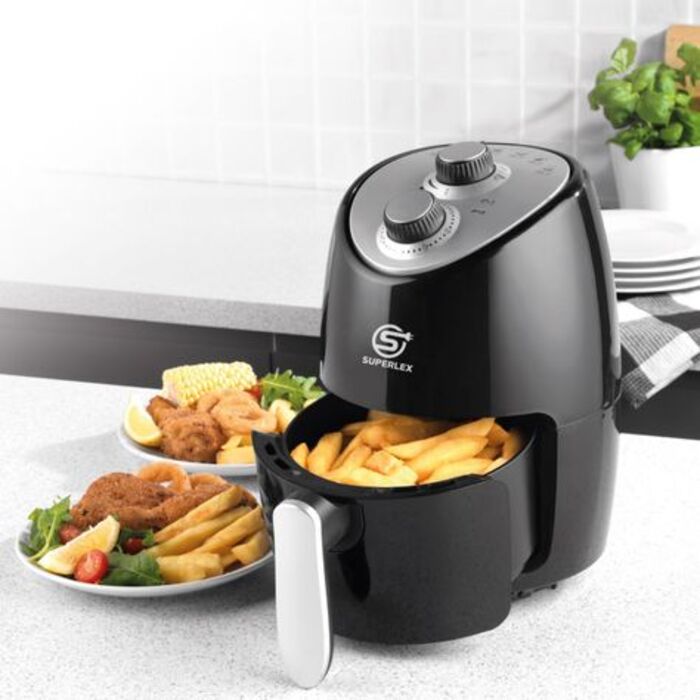 The first few months after giving birth is when new mothers aren't thinking about cooking lavish dinners. Consequently, they'll be grateful for this incredibly effective air fryer. With a single click, toss in some veggies or protein for a whole no-brainer meal!
37. Mason Jar Herbs Garden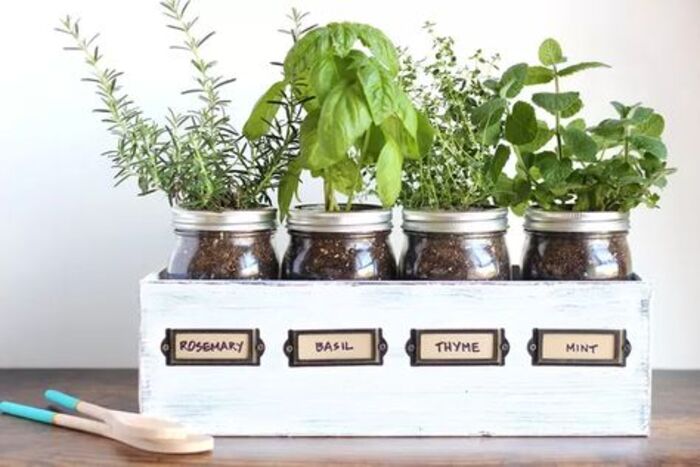 Consider this a long-term investment: You can get your mom started on an indoor herb garden with the help of these planters, which feature everything she needs to get started, including herbs for pasta (like basil), tacos (like cilantro), and cocktails (like mint). This is a creative birthday gift for mom that'll never go outdated.
38. Cheese Board with Knife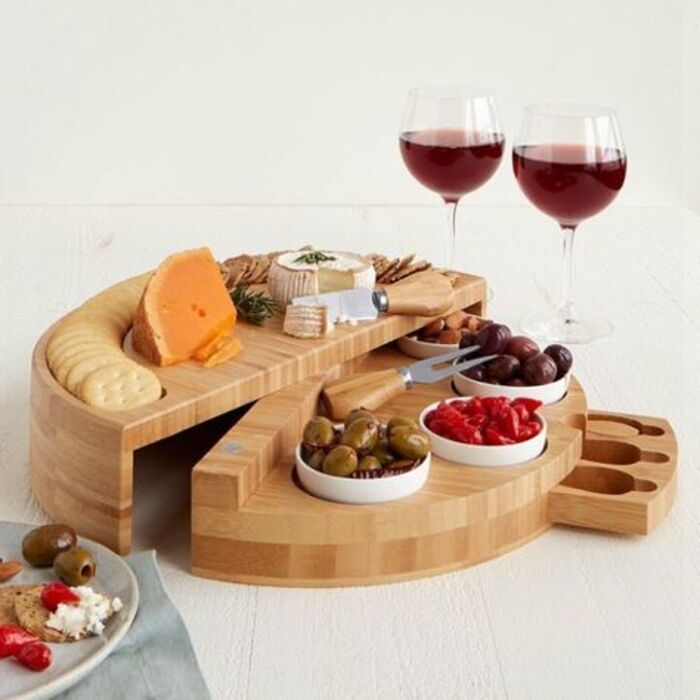 This cheese platter is a godsend for book club, happy hour, or any other occasion where you want to wow your visitors. Its awesome swivel design also saves cabinet space for forks, knives, spatulas, and more. The cheese board perfectly complements any party or get-together because your mom may use it to serve cheese and other appetizers.
39. Custom Mom Name Canvas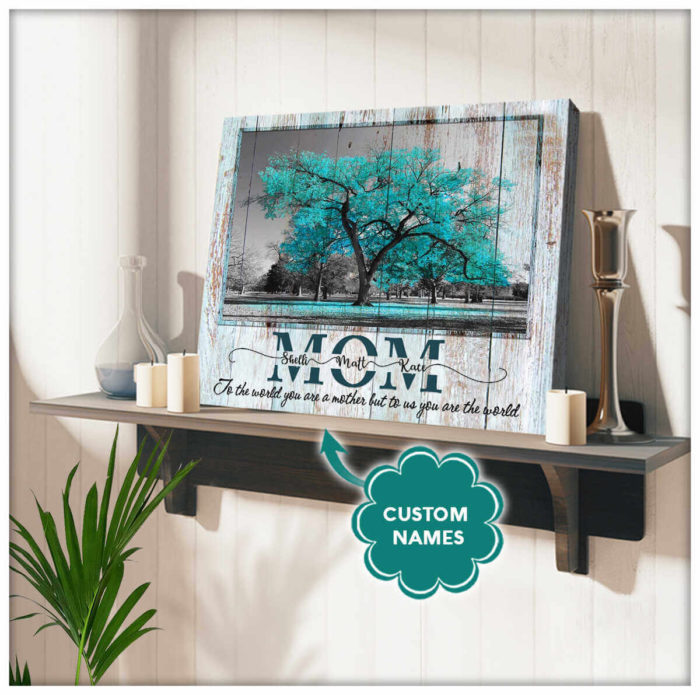 You can't go wrong with this custom canvas art as an 80th birthday gift idea for mom. Tell your mom she's the world to you via this adorable canvas print. With a personal touch and charming design, she'll find it a one-of-a-kind decoration for her home.
40. Individual Fire Pit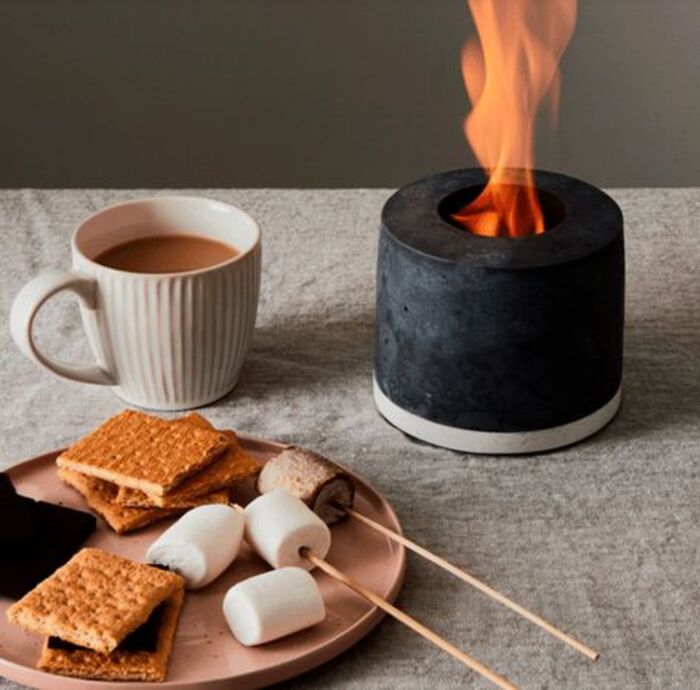 Make your own campfire in the comfort of your home with this personal soot-free fireplace instead of relying on an outdoor pit. She'll want to use this one-of-a-kind gift every day, whether it's to make her own s'mores or to personalize the living room.
41. Cast Iron Dutch Oven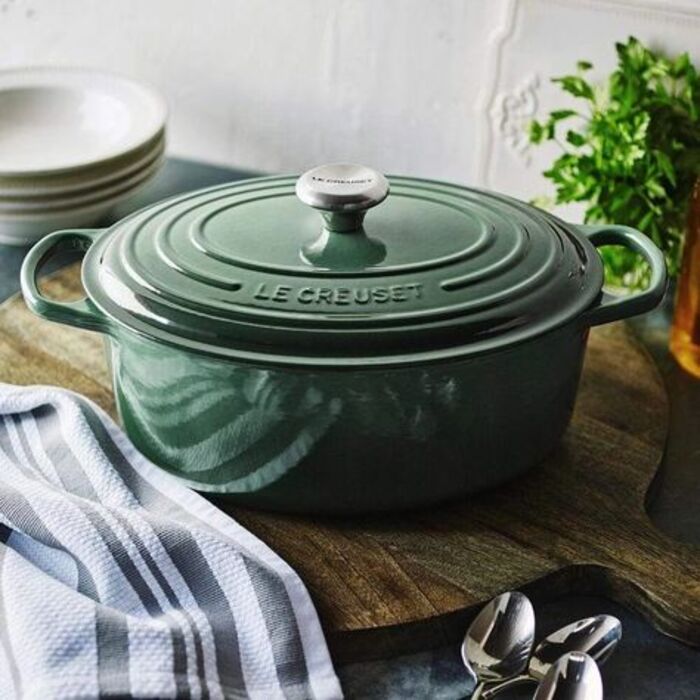 The Dutch oven is one of the most versatile kitchen appliances that make the best gift for mom birthday. Cooking soups, stir-fries, stews, sautéed vegetables, and more are all possible with this kitchen tool. If she doesn't already have one the Le Creuset is our top pick.
42. Weighted Comfort Blanket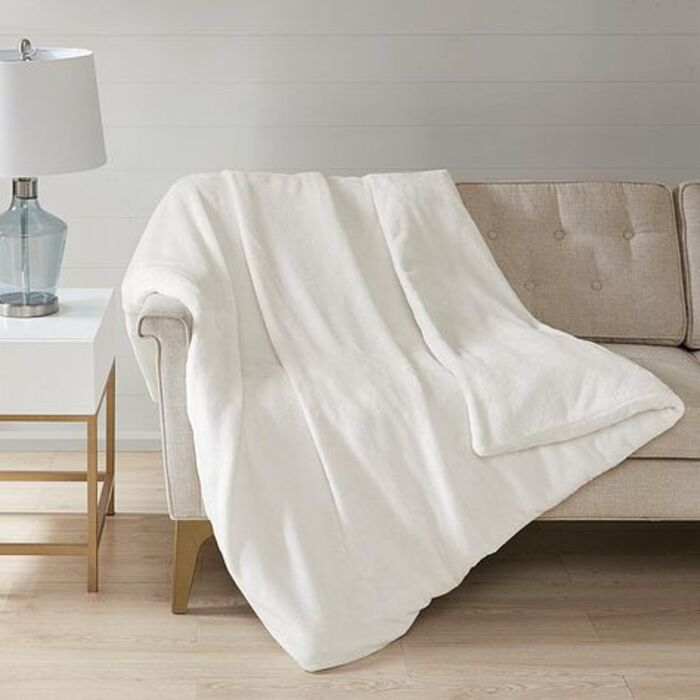 The same comfort she offered you as a youngster can be wrapped around your mum. To be honest, it's just a nice thing to cuddle up to on the couch when you're stressed or anxious. We recommend this soft piece to all mothers because they won't get too hot when sleeping and they'll be comfy all night long.
43. Electric Kettle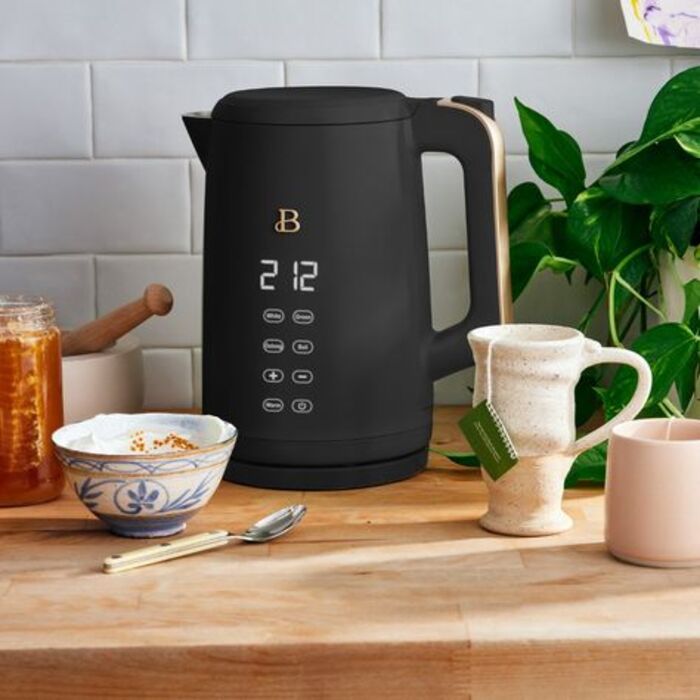 Still can't decide what birthday gifts for mom from daughter to get this year? An electric kettle is a need for mothers who can't get out of bed without a cup of their favorite tea blend. Easy-to-use controls and six preprogrammed heat settings make warming water a snap. With this water heater, we didn't have to worry about it overheating. This is a must-have for a tea-loving mum.
44. "Because Of  You" Canvas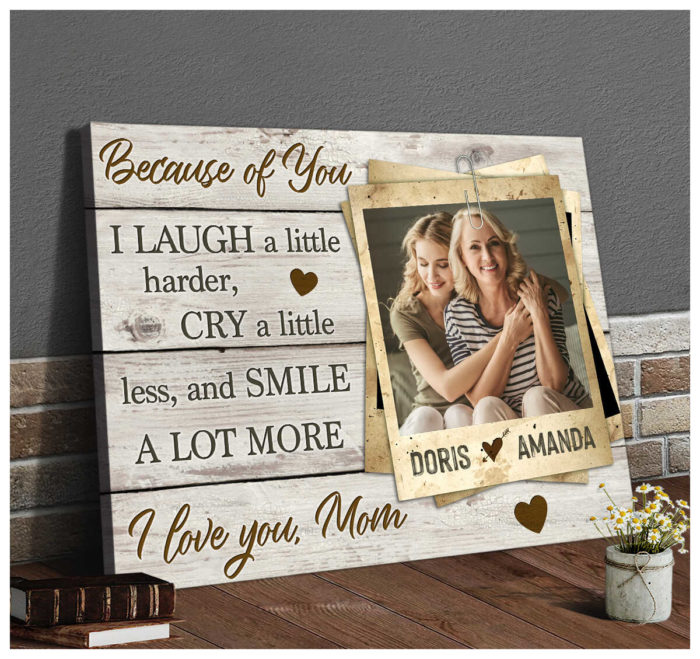 This gift is a sweet way to say "I love you, Mom". With your favorite photo with her, this print is a heartfelt keepsake that she'll treasure for a lifetime. This canvas wall art not only brightens up her home, but it's also a precious keepsake that she never forgets.
45. Chilling Coaster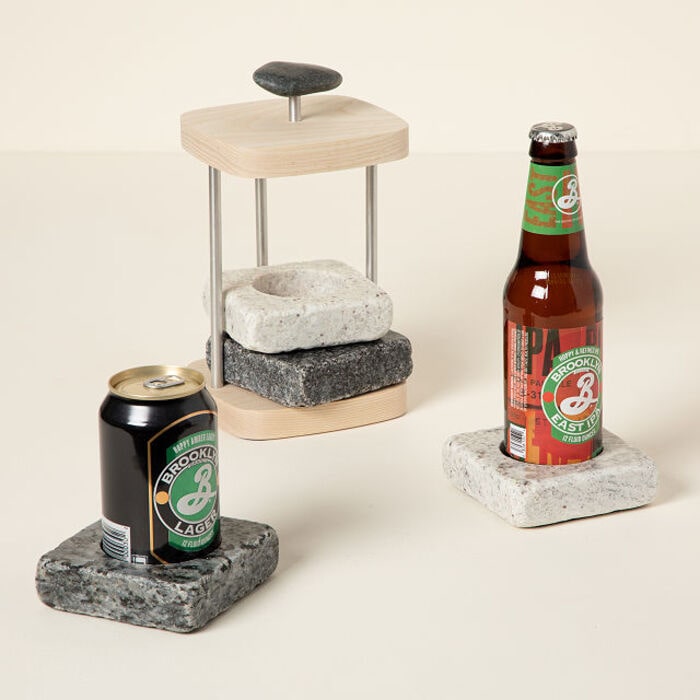 Isn't a chilled Garnacha the ultimate indulgence? These cooling coasters claim to keep mom's favorite adult beverage cold with a frozen gel core, so she doesn't have to keep adding ice cubes to her drink.
46. Full-length mirror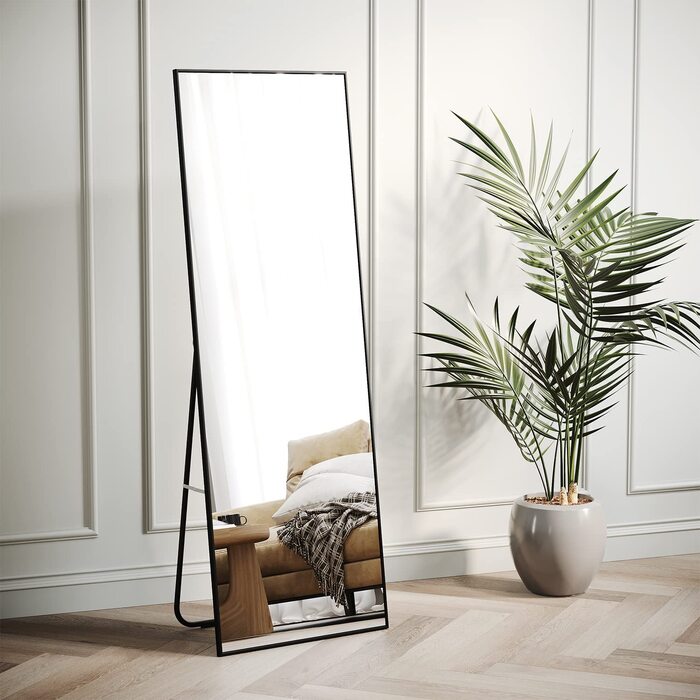 With a garment rack attached to the rear, this arched mirror may be placed against a wall, hung on the wall, or stand-alone. If your mom doesn't have one of these at this moment, she really ought to get one soon!
47. Canvas for Mom from Son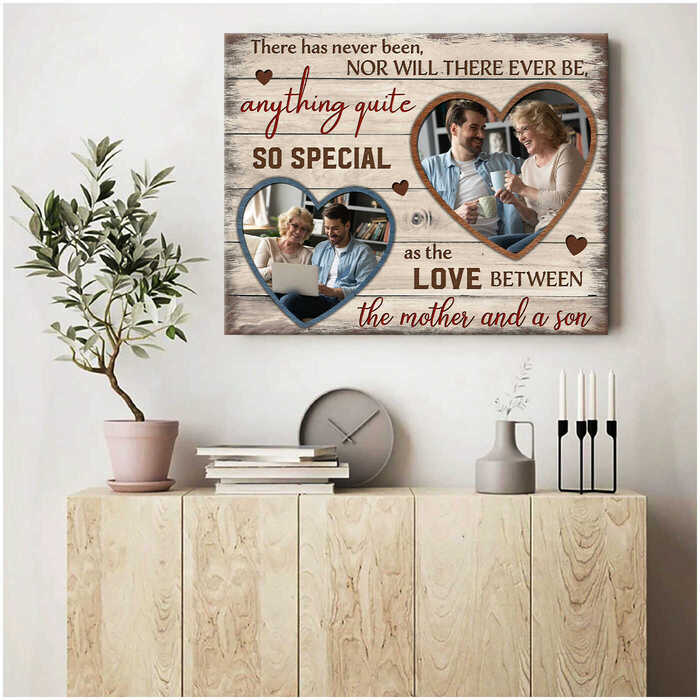 Tell your mom how much she means to you with a sentimental canvas that might make her burst out into tears. Whenever she reads those sweet words, she knows that she's the most wonderful mom on earth.
48. Stand Mixer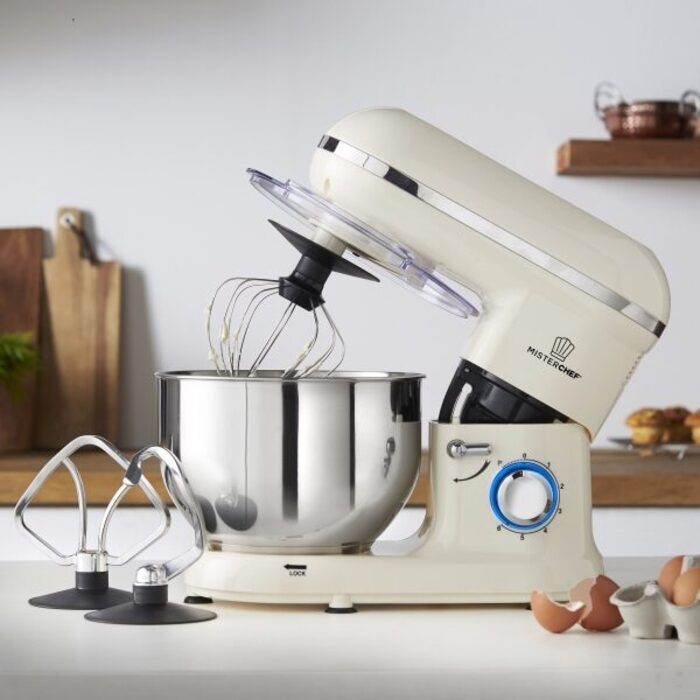 The time has come for you to get your mother a KitchenAid mixer. She has the ability to combine baking ingredients, whisk meringue, knead bread dough, and even create her own pasta. Because there are so many accessories available for her mixer, you'll have gifts for the next few years planned out for you.
49. Cold Brew Coffee Maker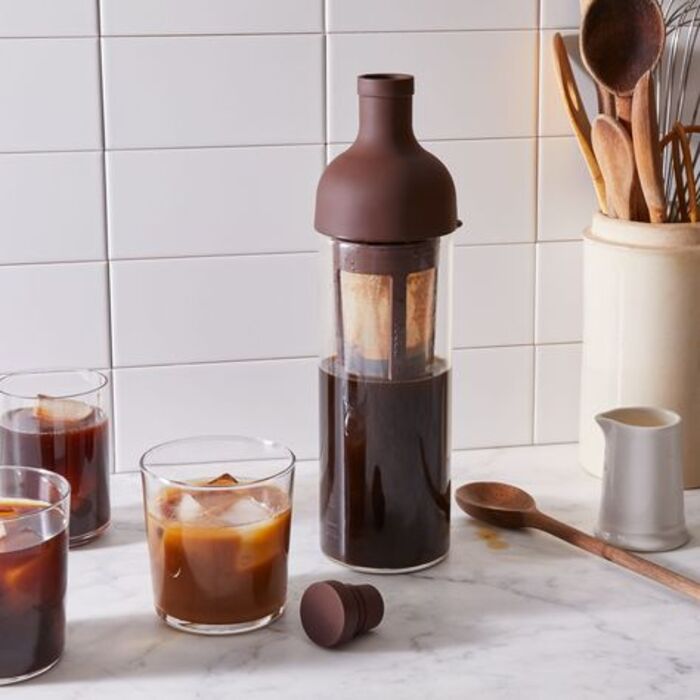 This low-cost cold brew carafe would make an excellent birthday gift for mom, who enjoys iced coffee even in the middle of winter. This cold brew machine has a fine-mesh, cleanable filter, a carafe large enough for four cups of coffee, and a sleek design for in-fridge storage.
50. The Always Pan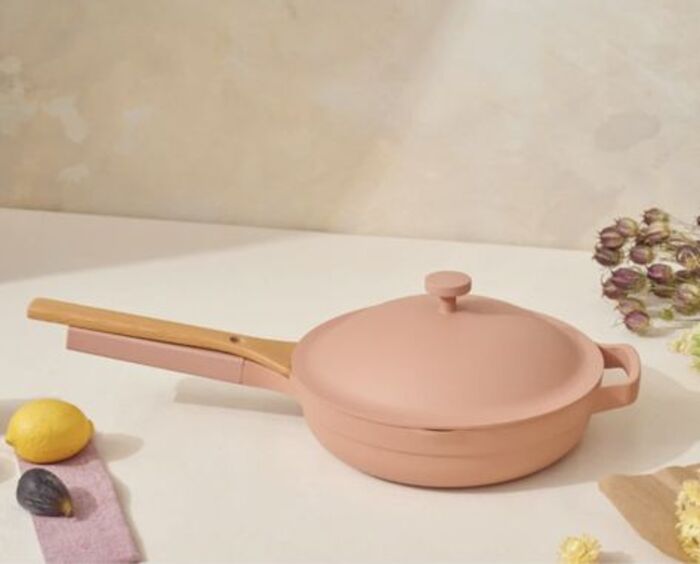 The Always Pan, a mystical cookware set that purports to be eight pans in one, would be a welcome surprise for her. Aside from serving meals, the pan can be used for anything she needs to accomplish in the kitchen.
Read more:
Instead of a hug coupon book, this list might help you come up with more creative ways to show your love and appreciation for your mom. Although moms might be difficult to purchase for, we can confidently claim that any of the items in this advice will please her. Whether she's into the latest gadgets, enjoys reading, or wants to spruce up her work-from-home wardrobe with cozy loungewear, you'll find the best birthday gifts for mom from Oh Canvas's gift suggestion above.