Buying for Christmas gift for boss might be challenging. You probably have no freaking idea what your boss likes or dislikes if you have an eh boss who you don't know all that well outside of the office. It might be tough to be sincere without going overboard when buying a present for your boss. Fortunately, we're here to assist with our list of 54 perfect Christmas gifts from female to male bosses.
Christmas Gift For Boss Female
1. Birthstone Necklace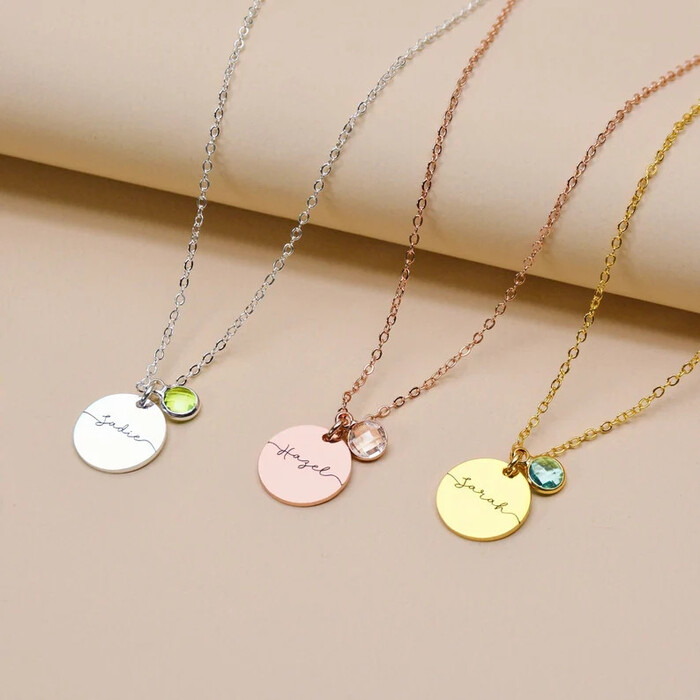 You can't go wrong with a nameplate necklace as a great Christmas gift for boss. On the day of the Christmas gift exchange, let's get your boss this birthstone necklace because wearing a gift from you regularly increases anyone's ego. An exquisite natural raw gemstone pendant will be hand wrapped on a sterling silver chain in this necklace. Your chain's finish options are gold, silver, or rose gold.
2. Yoga Mat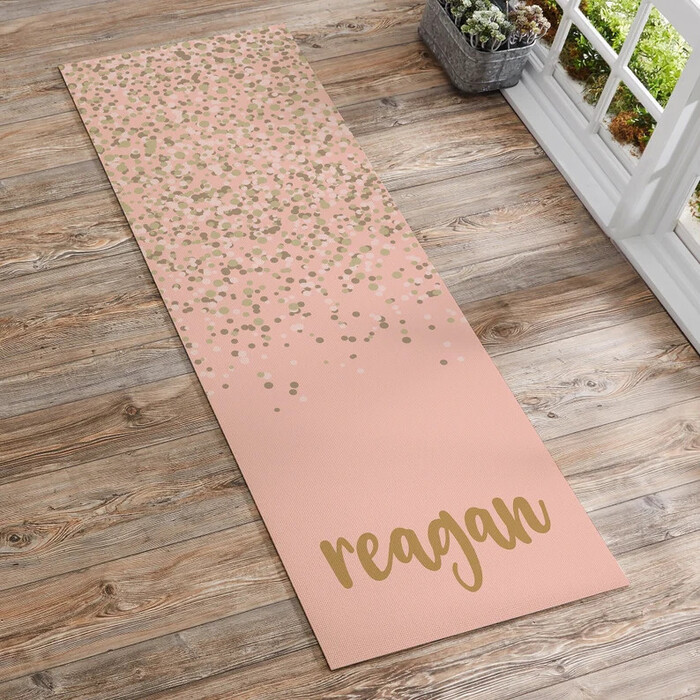 Whether your boss prefers at-home workouts or frequents a yoga studio each morning, this plush mat will be the ideal addition to their fitness routine. They can even find themselves posing as children while using it.
3. Gold Tea Set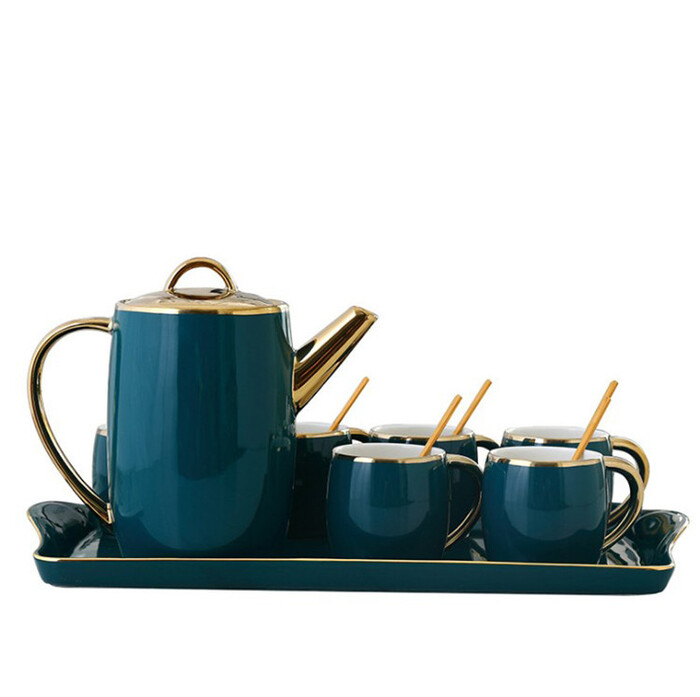 If your boss constantly has a cup of tea in hand, this elegant set will be much appreciated. It includes a lovely saucepan and mugs with a matching gold lining.
4. Stunning Bookends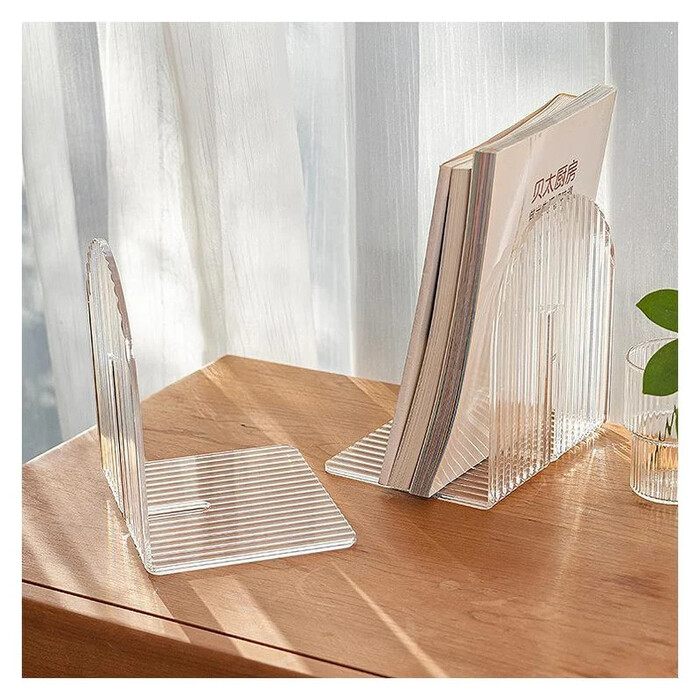 These wooden vases are the ideal addition to a shelf. They can be used as bookends and to hold writing tools, so your boss can show off his or her favorite books.
5. Appreciation Key Chain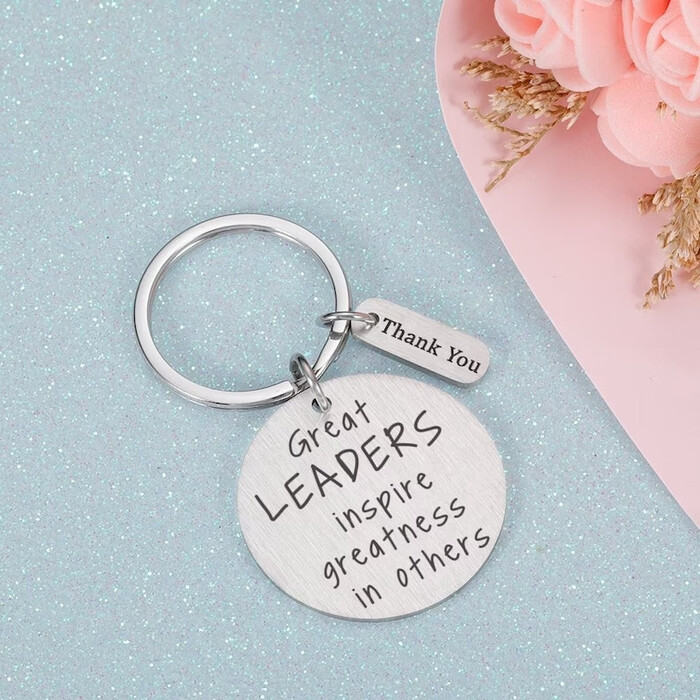 This customized keychain is a particularly lovely keychain gift for everyone extraordinary in your life, including your boss, instructors, volunteers, friends, family members, and more. What a fantastic way to start Christmas Eve.
6. Laptop Bag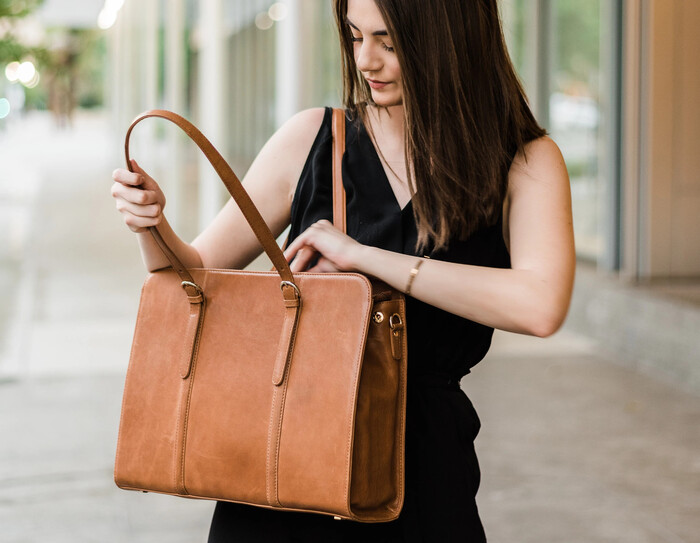 Nowadays, everyone owns a laptop computer. They take it with them every day. She will need a laptop bag because they have to take it daily. This year, surprise her for Christmas by gifting her a stylish leather laptop bag.
7. Collage Canvas Wall Art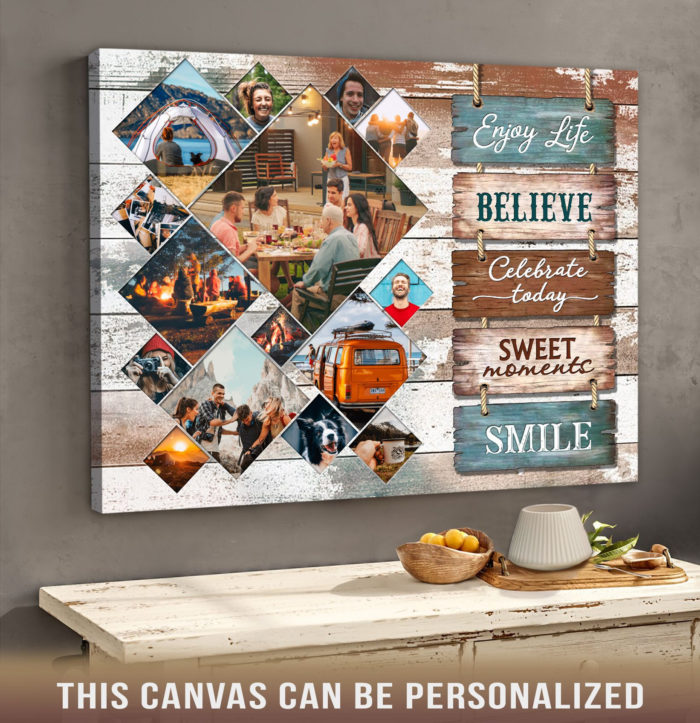 She might also get inspiration from the painting. It is the most effective way to become motivated. It can be displayed in her room so she can view it daily. After a while, it will become her habit.
8. Leg Massager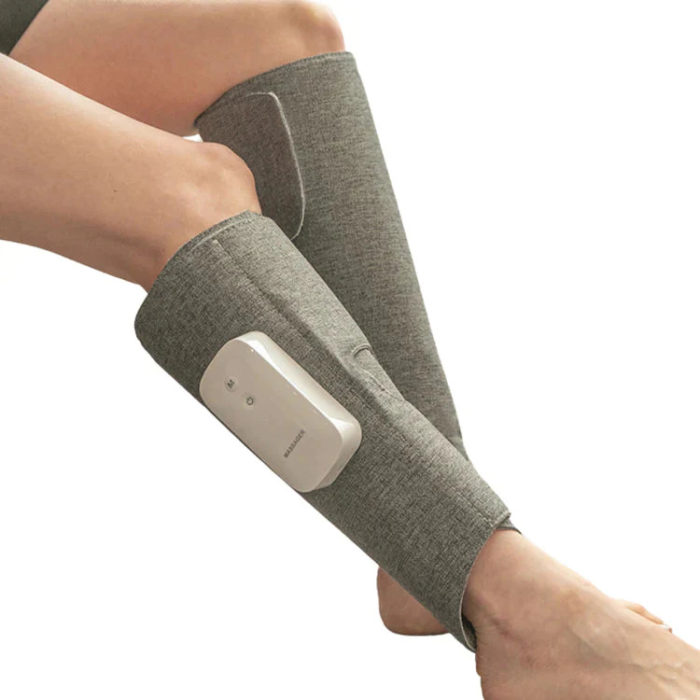 The kneading massages blood circulation and reduces fatigue. Regular use of the leg massager can enhance sleep quality and increase physical wellness. Your leader will be so grateful to get this for Christmas!
9. Plant Pots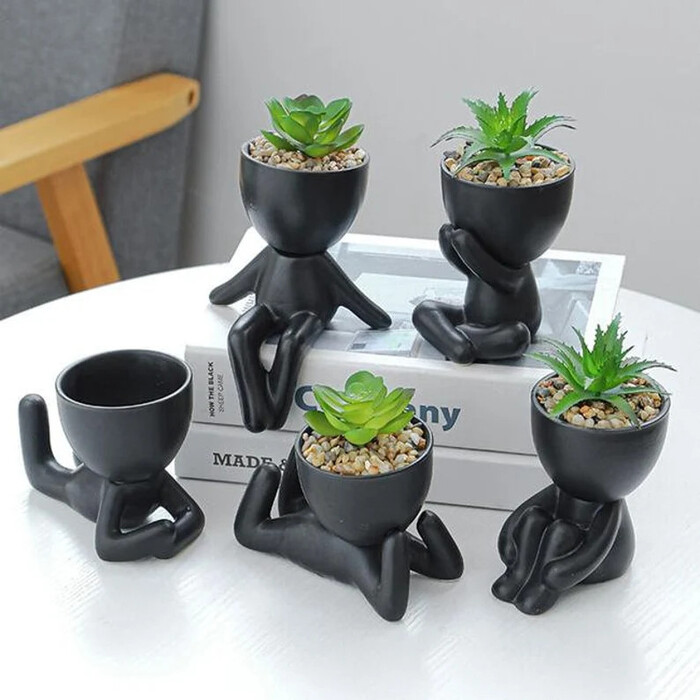 These ceramic planters will be a thoughtful Christmas gift for boss if he or she has a green thumb. These gifts will warm her heart when she opens the box, which also contains lined pink tissue paper, a thought-provoking sticker, and a thank-you card.
10. Natural Tea Bags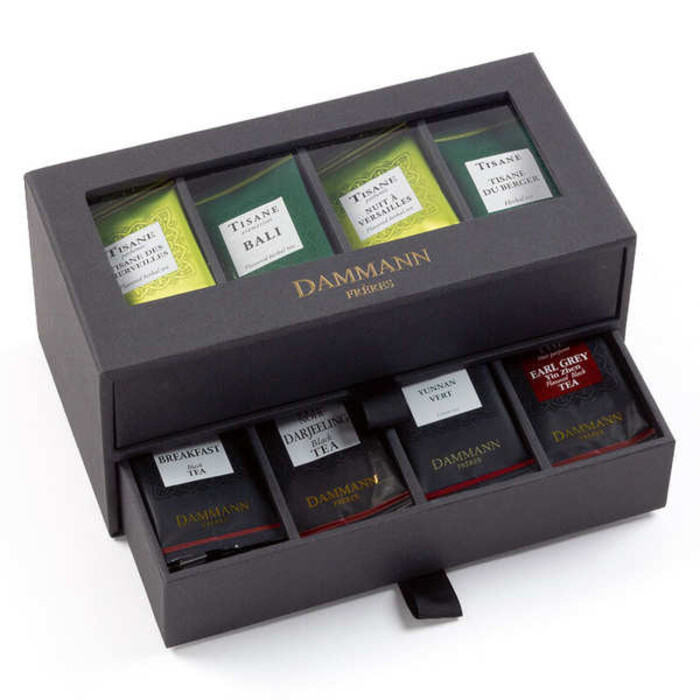 This fantastic relaxation gift package includes the most calming herbal teas to aid you, and your boss relax after a long day at work. The perfect concoction for relaxing down after work or dozing off as she goes off to a sound night's sleep.
>>> Recommend reading: 60+ Best Christmas Gifts For Best Friends That Will Impress Them
11. Diamond Office Pens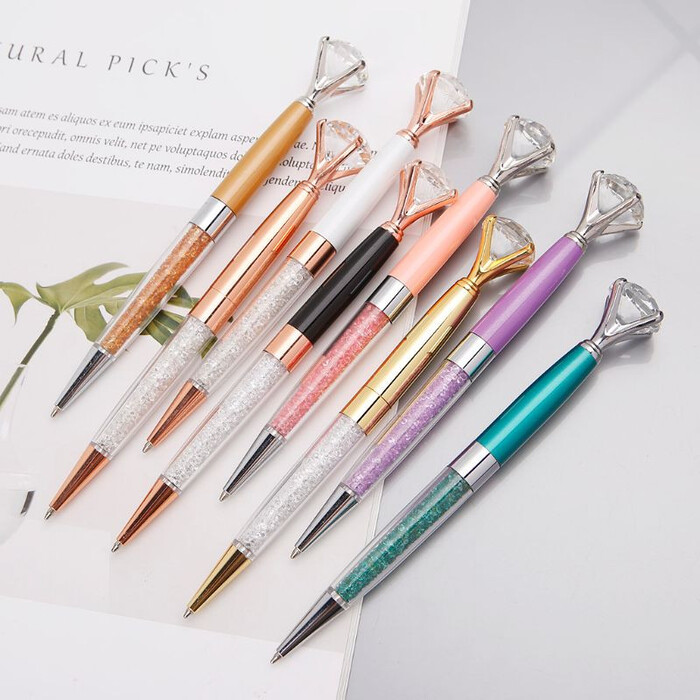 Diamond pens are a must-have for every boss lady's desk and make a sweet Christmas present for colleagues throughout the holidays! These adorable pens have a big acrylic diamond-shaped top and come in the color of your choice.
12. Perfume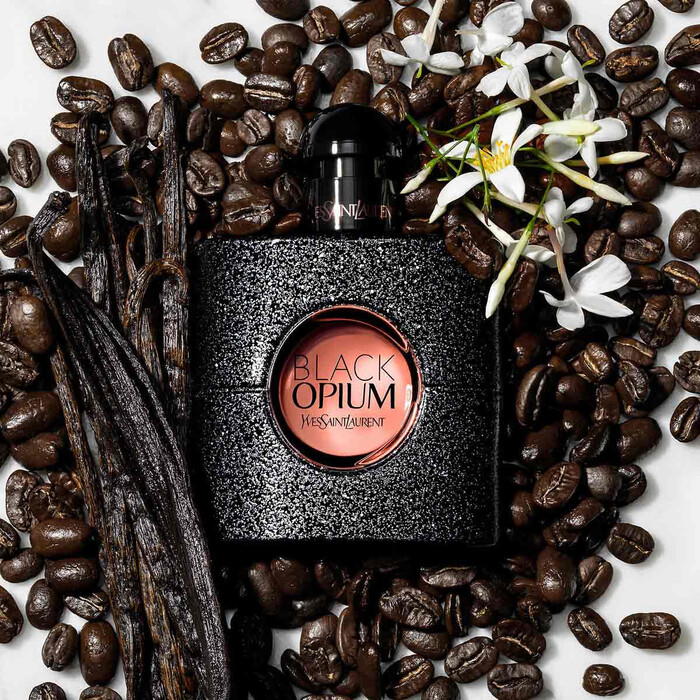 Every woman enjoys wearing perfume. Perfume is one of the most popular holiday gifts for women. Choose the smell carefully, though. It shouldn't be too powerful for a professional environment.
13. Cosmetic Case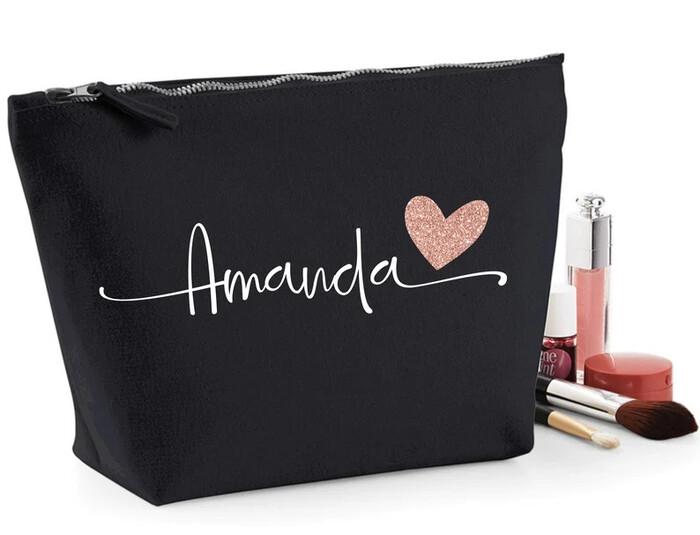 Your female supervisor will be very grateful for this. Modern women love makeup, yet frequently struggle to find the ideal makeup box to store their cosmetics. This will undoubtedly be the perfect Christmas gift for boss.
14. Snowman Bath Bombs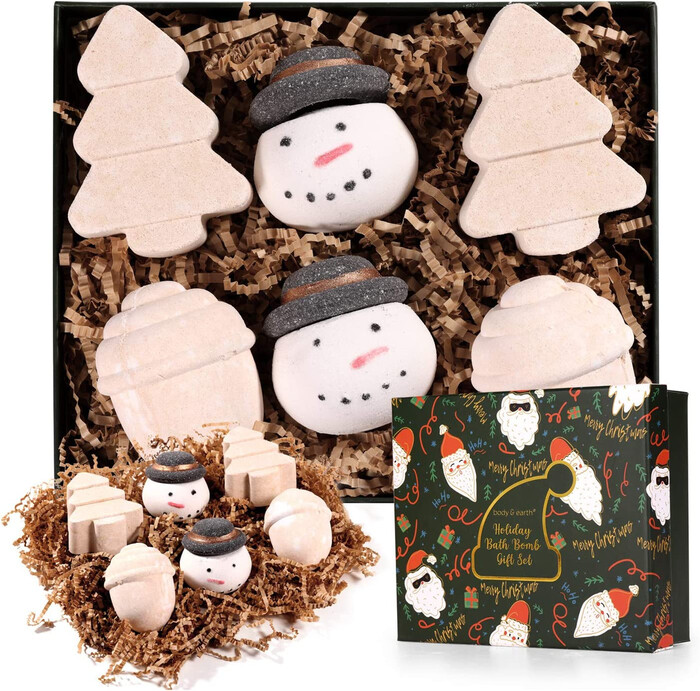 Is she a soap freak? Give modest festive scents that yet convey the Christmas atmosphere. To sample all the scents and colors, try these adorable small bath bomb packages!
15. Cute Animal Coasters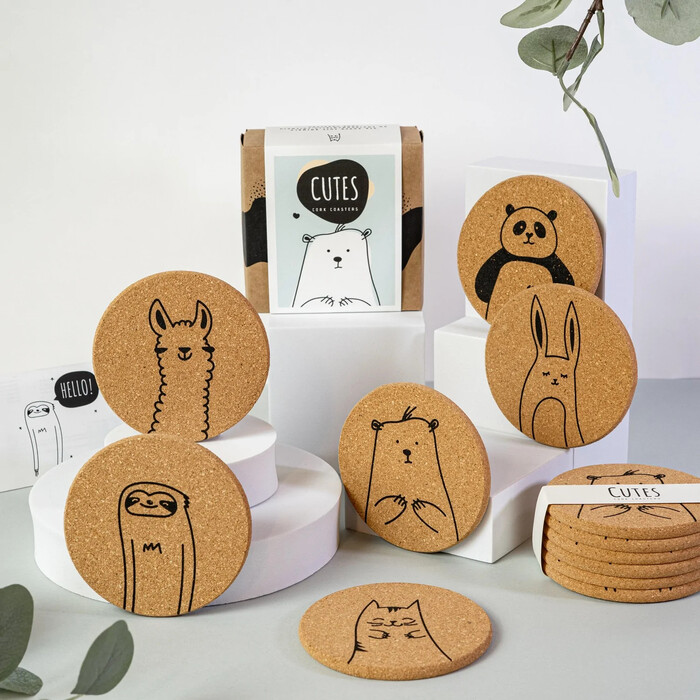 The animal-themed cork coasters, which feature llamas, sloths, pandas, rabbits, kittens, and bears, are sure to appeal to everyone. Each design has a unique sweet charm. Natural, recyclable, renewable, biodegradable, and completely eco-friendly are all ways to describe cork.
16. Self-Care Gift Box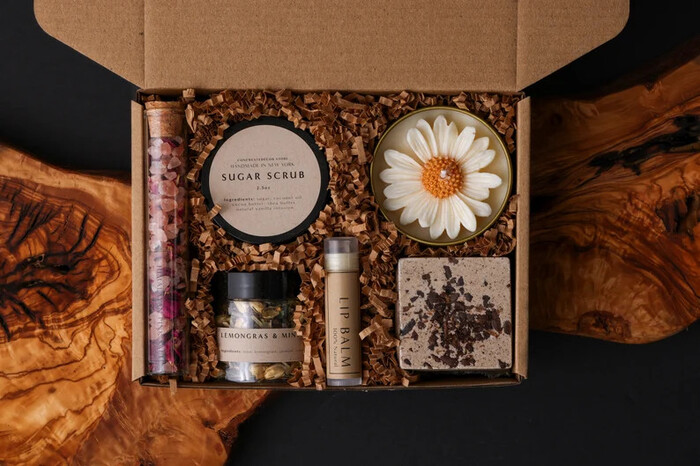 Even the toughest boss needs some downtime; this gift set will give her that chance. This kit includes a candle with matches, lip balm, a bath bomb, and a sample-size soap bar for a luxurious at-home spa experience.
17. Bamboo Laptop Desk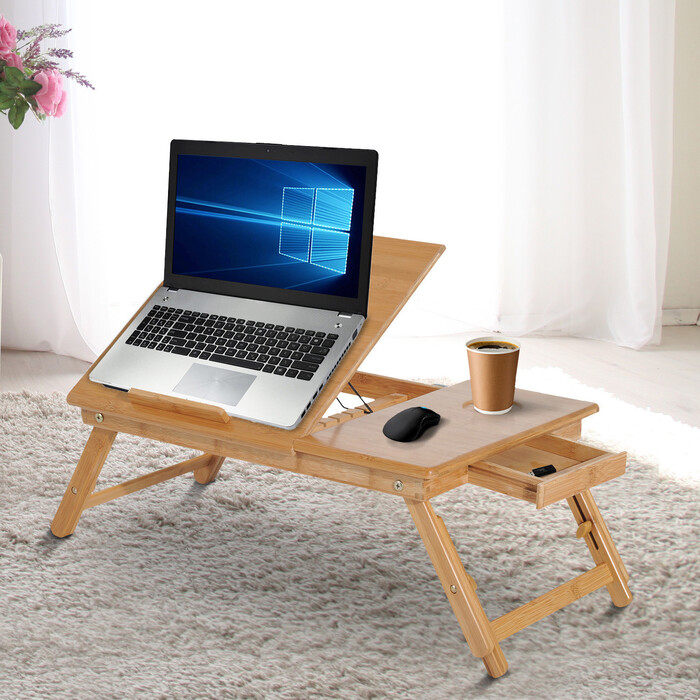 Adjustable bamboo lap desks can help your boss stay productive while working from home. A storage drawer on the side provides a handy spot to store sticky notes, pens, and perhaps even some food. A tilting tray top has many vents that will securely dissolve heat.
18. Popcorn Gift basket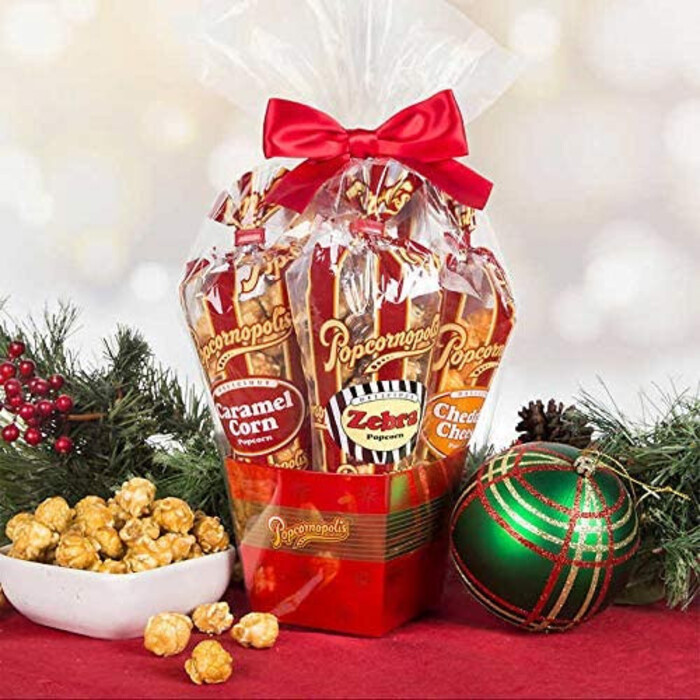 They may unwind after a hard day's work by enjoying a bowl of freshly popped popcorn. This popcorn package comes in 12 different all-natural flavors so that people can try many different things.
19. Cashmere Scarf
Scarves are an indispensable accessory when winter comes. Give them a large, incredibly plush scarf to keep them warm. It comes in various lovely colors and is incredibly soft, thanks to its 60% cashmere and 40% silk composition.
20. Lunch Box and Cutlery Set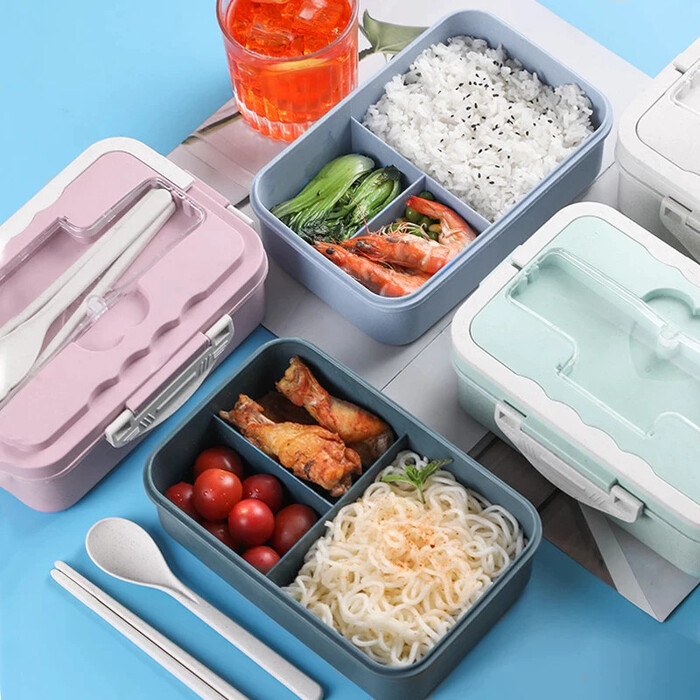 This bento box is excellent for storing or carrying meals without using any plastic. It is conscious of bamboo fibers and includes cutlery for the environment manager.
>>> Recommend reading: 40 Sweetest Christmas Gifts For Husband Will Melt His Heart
Christmas Gifts For The Boss Male
21. Eyewear Display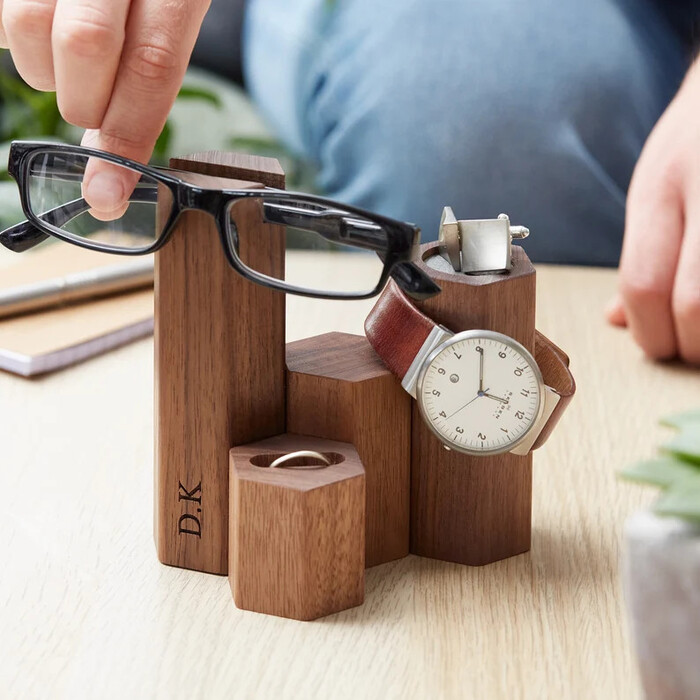 This sleek glass holder is both fashionable and practical, keeping your boss's desk tidy and giving them a place to store their glasses when not in use.
22. Tie Collection Gift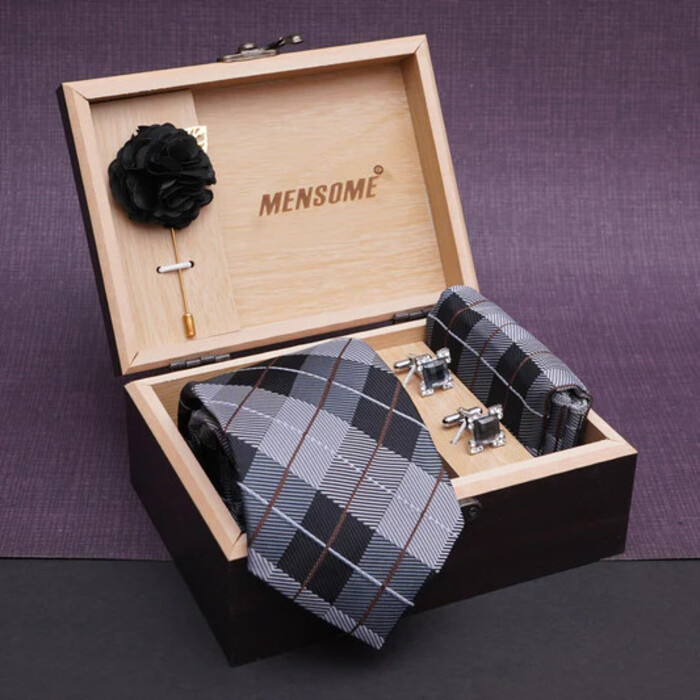 A tie to complement his outfit would be a great way to help him out. Give the groom a tie collection box that goes with his attire as a sentimental Christmas gift for boss.
23. Glass Cold Brew Coffee Maker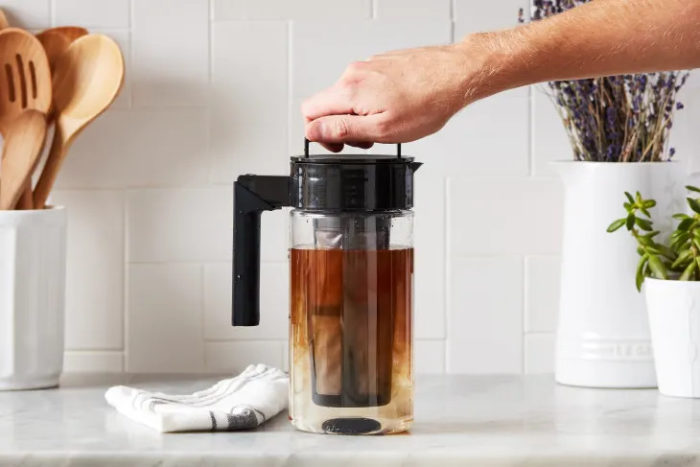 Give them this chic glass coffee maker if cold brew is their preferred beverage. Once prepared and steeped for 12–24 hours, the airtight lid keeps coffee or iced tea fresh for up to a week. It contains a full liter and is made to fit in a refrigerator door.
24.  Whiskey Stones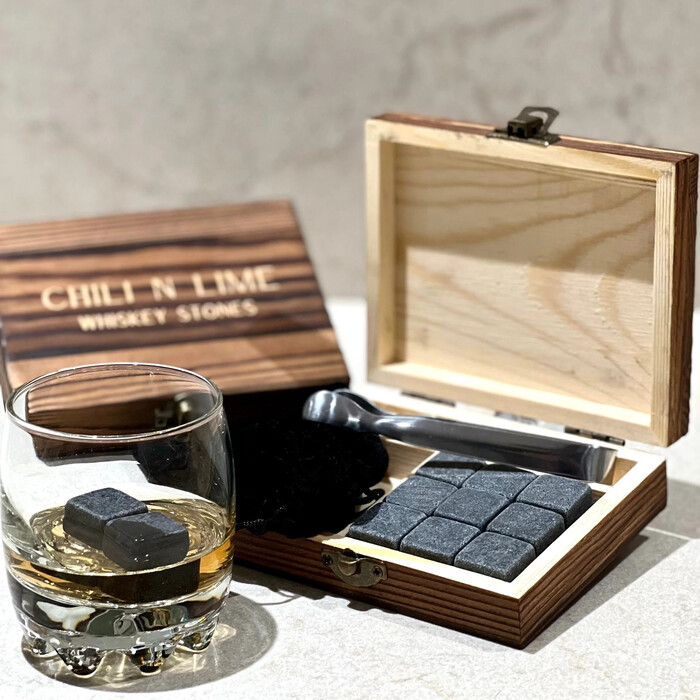 This set of awesomely stylish whiskey stones is A ideal
Christmas gift for mature men
, you can help them stay cool. The attractive display case has a round freezer tray, two coasters, and a set of barman tongs. It also has eight reusable stainless steel cubes with corners to protect glasses.
25. Stylish Socks Collection
You might be surprised to know that some people appreciate receiving socks as a Christmas gift for boss. Additionally, several patterns are available to select from that can lend life to any ensemble.
26. Chalkboard Clipboard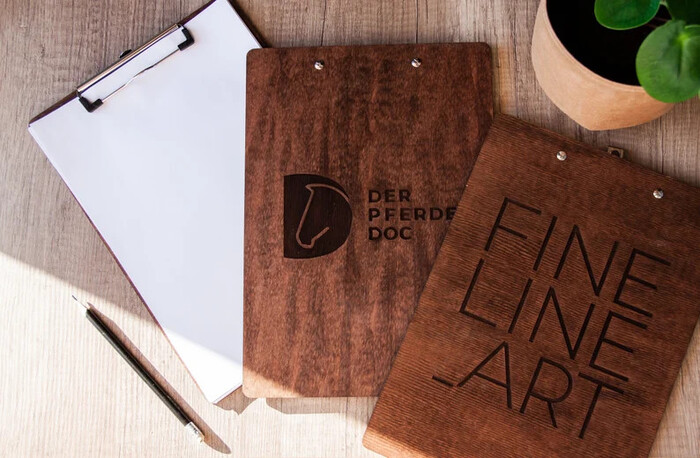 This is a quick and easy technique to transform a clipboard into a whiteboard so your boss can make notes and to-do lists immediately. Since it was made to carry paper, the clipboard can be used for many things.
27. Custom Business Card Case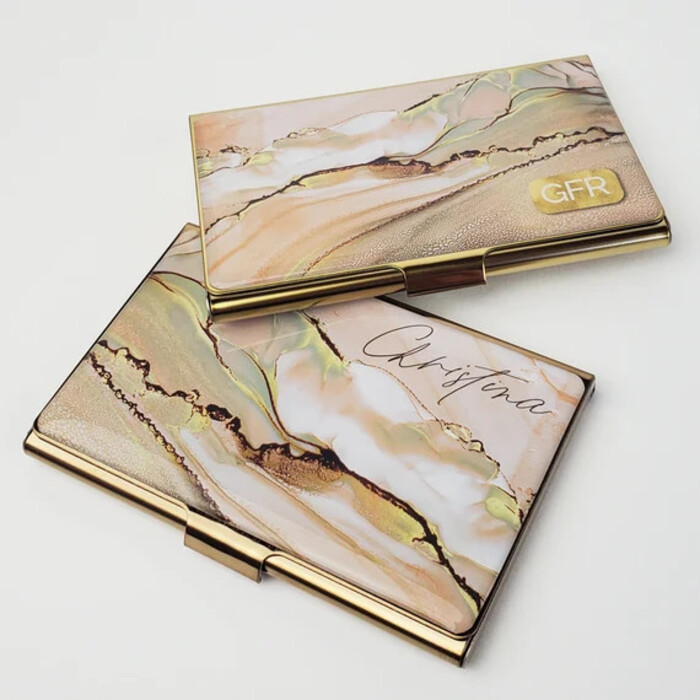 Although storing business cards in a pocket or purse can make them appear dog-eared, networking relies heavily on them. Keep their cards neat and professional with the help of this stylish holder.
28. Mini-fridge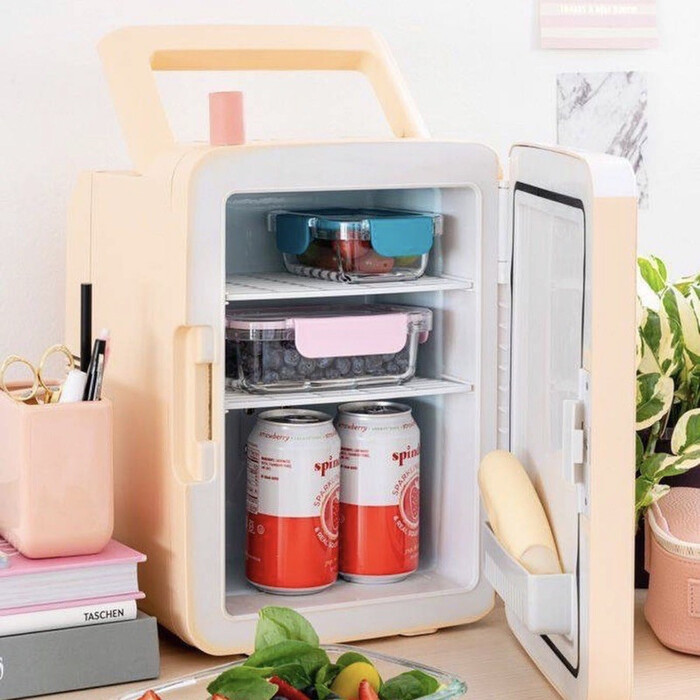 Why not give your boss a chilled mini refrigerator so they can always have their preferred soda or energy drink on hand? Since it holds six cans, it also frees up six cans in your shared refrigerator, so it's kind of a win for everyone.
29. Subscription Wine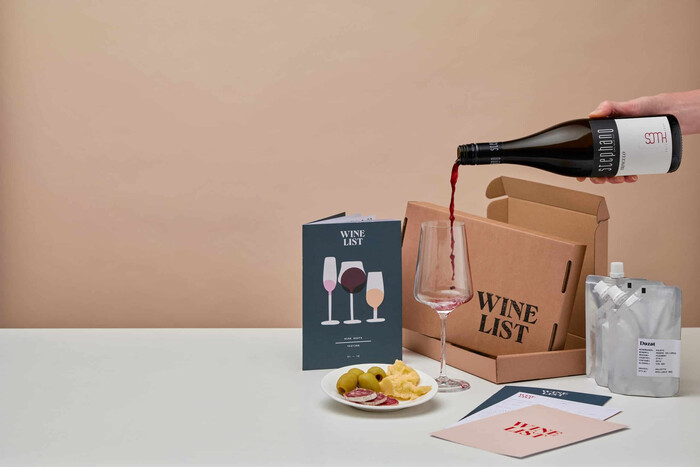 Nothing beats unwinding with a great glass of wine after a long work day. Give your boss a wine subscription for a month. There will be no guesswork on your part as to whether to give red or white wine as a gift because they will be able to choose their own wines based on their preferences.
30. Desk Lamp
Even the cheeriest boss might use a little assistance on those dull workdays. Give your leader something straightforward to brighten and upscale their workspace this holiday.
31. Golf Decanter Set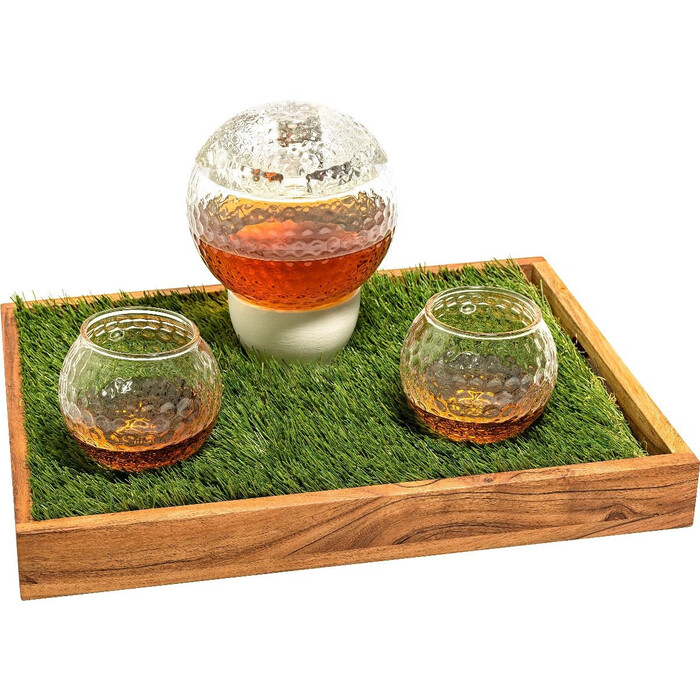 Is a day spent playing golf the only thing your boss enjoys? If so, he'll adore this distinctive and popular golf decanter set as a Christmas gift for boss. This set comes with a beautiful decanter in the shape of a golf ball that can hold 1000ml of their favorite liquor or wine.
32. Wine Charms for Christmas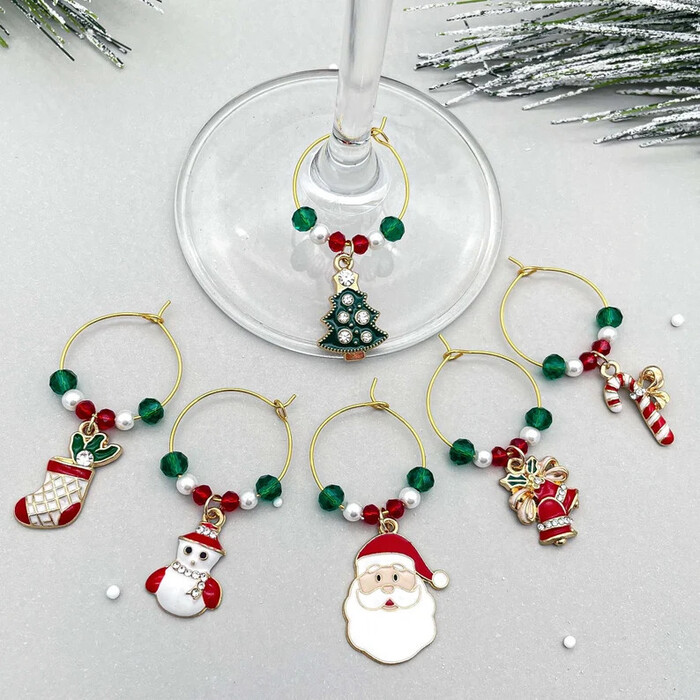 A Christmas gift guide wouldn't be complete without mentioning some of their favorite seasonal goods! The Christmas Wine Charm Set is an awesome Christmas gift for boss who enjoys hosting opulent gatherings and parties and entertaining guests.
33. Organizers Set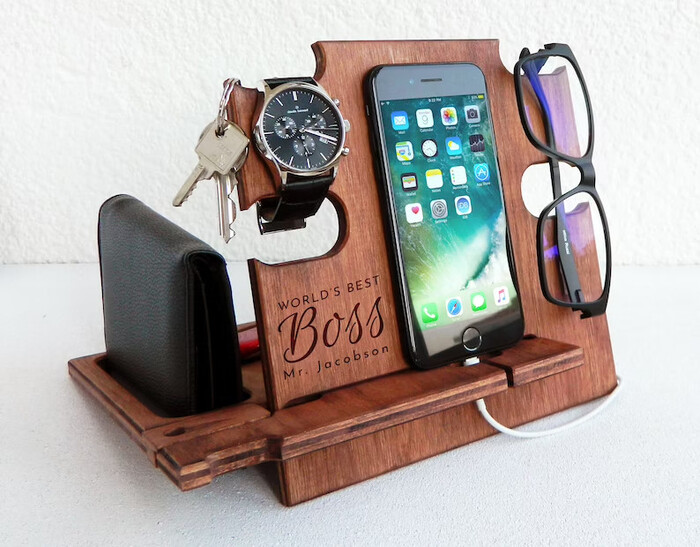 Not sure of a holiday gift to give your boss? Every employer enjoys being practical and organized, so gifts that support these traits are always welcome. Even the boss who has everything will appreciate this gorgeous minimalist organizer set!
34. Digital Timepiece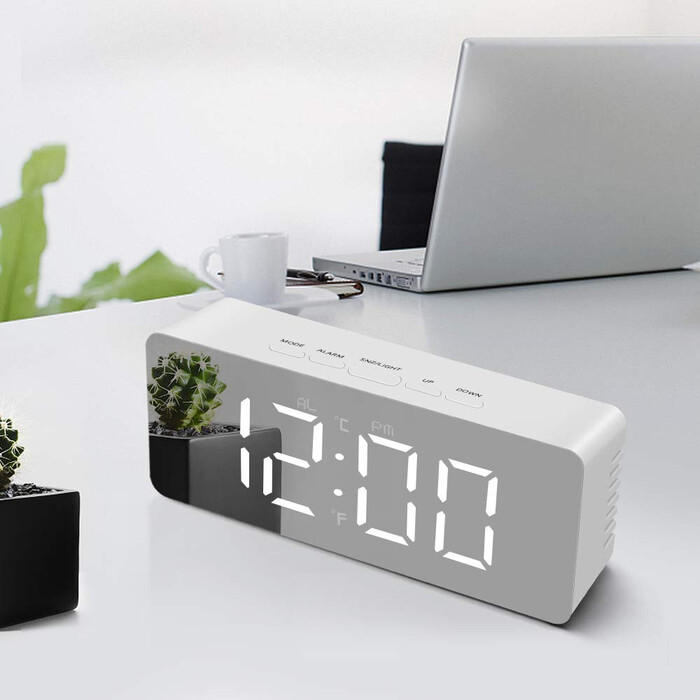 A clock is crucial in an office space. Someone who is constantly working needs a clock desperately. Thus, giving your boss this could be the greatest idea. They are always on time. Everything must be made to be so simple and go with the flow. Some of the males were also on time. They must finish their work by that time only. These digital clocks are suitable as gifts.
35. Charging Pad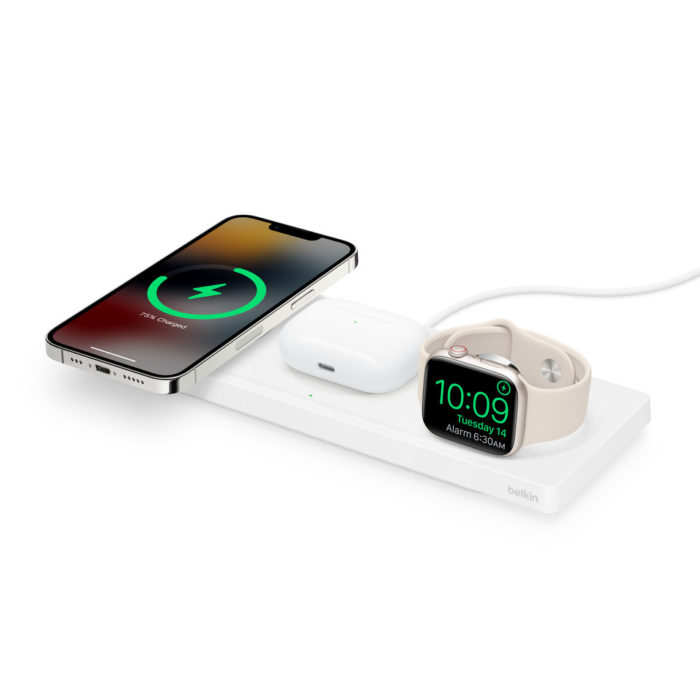 If you and your boss get along better than others, you can spend more money on a present they'll use. They can charge their phones on one side of this stylish charging pad while holding their daily carry on the other, making it the ideal desk accessory.
36. Moving Sand Art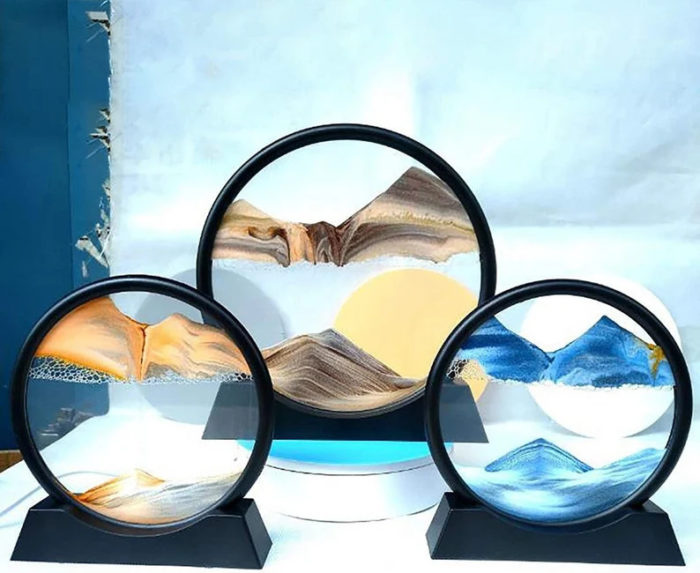 Paperweights and typical workplace accessories are uninteresting. Instead, make a good impression on your boss with this interesting piece of deep-sea sand sculpture. The captivating kinetic sculpture transforms sand into scenes while your boss is at their desk, taking a "mental vacation."
37. Sneaker Cleaning Kit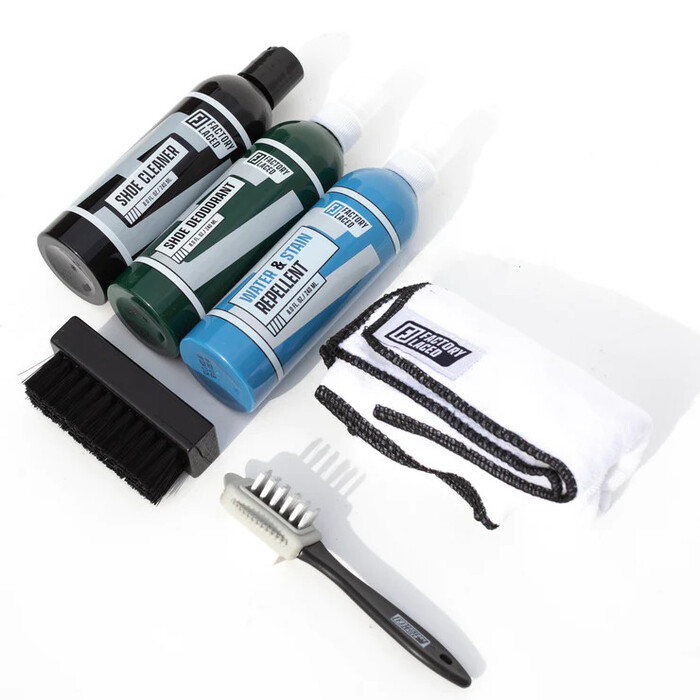 Your boss might put them at their desk to quickly shine before a crucial meeting. It's a kind Christmas gift for boss that your male supervisor appreciates.
38. Inspiration Book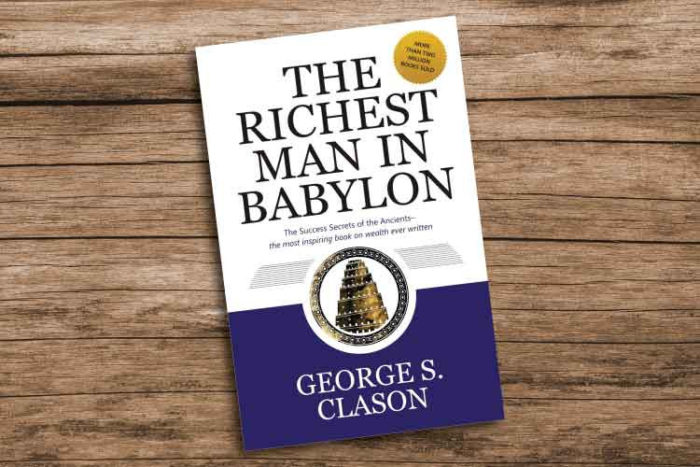 Books can provide readers with an entirely new experience. It helps you expand your vocabulary while also broadening your worldview. So why not give your manager a book this Christmas and support them in stocking their bookshelf?
39. Family Board Games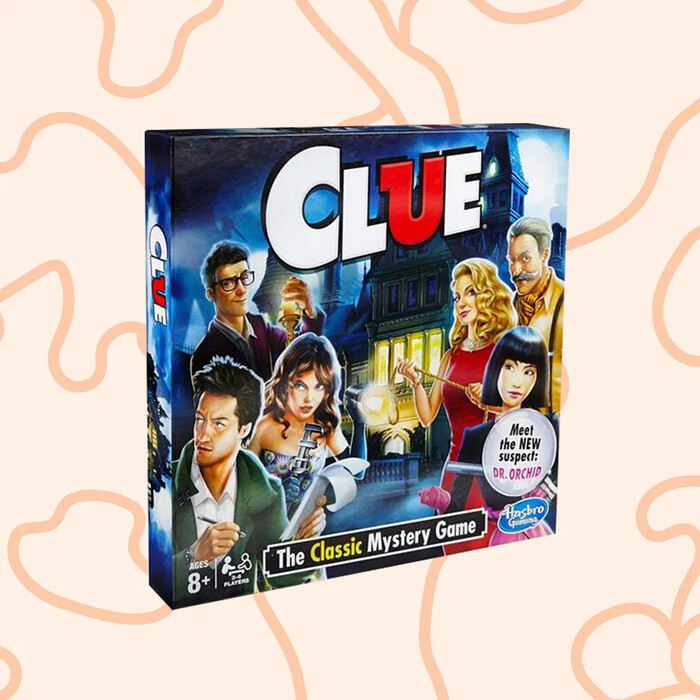 Every professional looks forward to the holidays since it gives them a chance to spend time with their loved ones. Therefore, you can give them some board games like monopoly, chess, crossword puzzles, Chinese checkers, etc., to make such moments even happier.
40. Bonsai Tree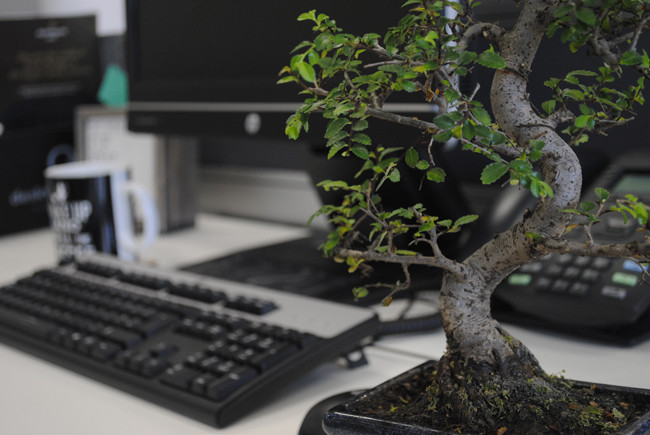 The color green stands for peace, prosperity, and good health. Our minds are also calmed by the hue of green, which is present all around us in the shape of the natural world. A bonsai tree is a scaled-down plant that may be conveniently on a desk. His workstations would look nicer, and they would feel better at work by purging their surroundings.
41. ​​Christmas Canvas Art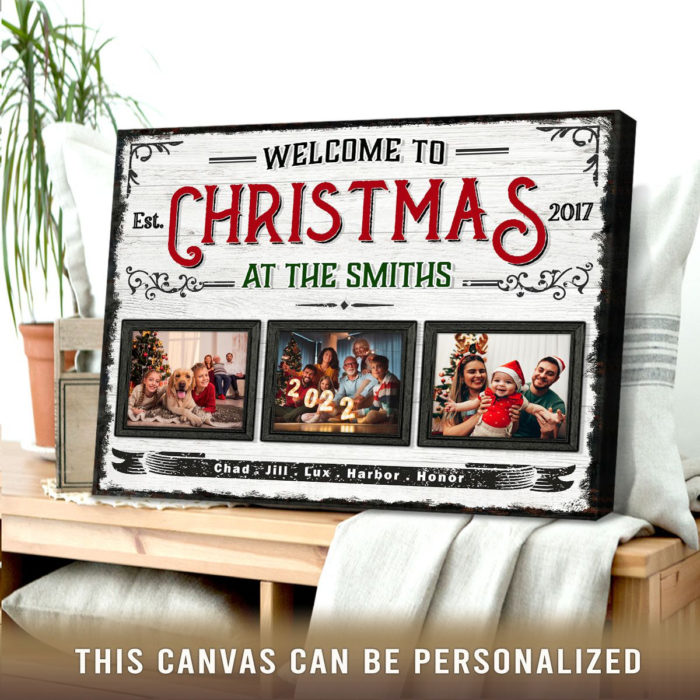 A picture is worth a thousand words. They keep the feelings of the person with whom they are related for all time. Giving your manager a digital photo frame as a Christmas gift would be a wonderful way to increase their happiness.
42. Coffee Package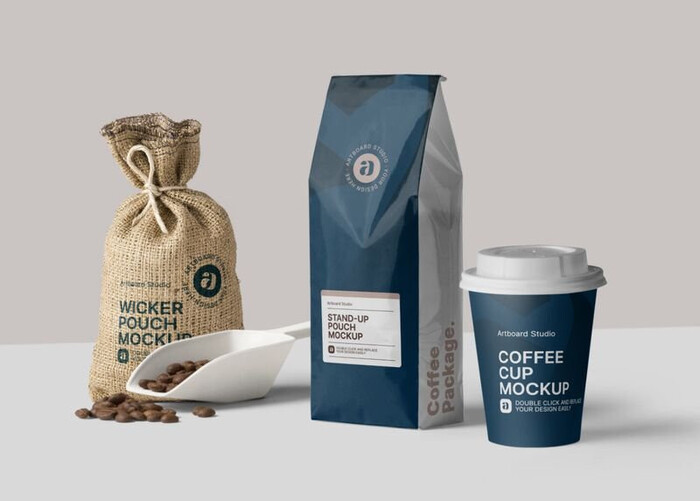 Drinking a delicious cup of coffee will undoubtedly give your boss the energy they need to tackle the day. But they frequently saved the traditional coffee they got from the supermarket. So this Christmas, you can encourage those who enjoy coffee by giving them a basket of good coffee beans.
43. Scented Candles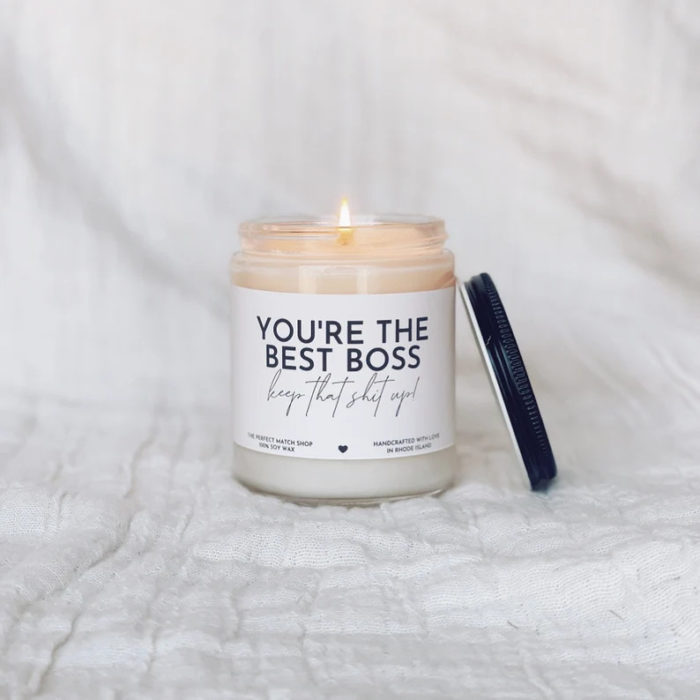 The atmosphere in your surroundings can change if there is a pleasant scent nearby. Everyone will also light up their homes as it is Christmas. So these scented candles will be a cozy Christmas gift for boss you should consider.
44. Infusion Water Bottle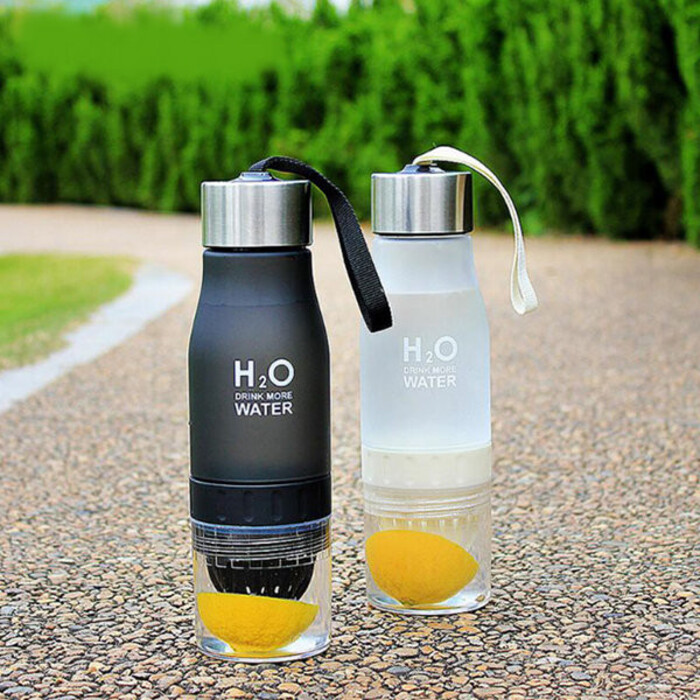 Water bottles would be an additional superb Christmas gift for boss. Giving them things supporting their health goals would be ideal since people have become more health-conscious since the pandemic catastrophe. The user can place their preferred fruits and vegetables in infusion water bottles, and those foods' nutrients will be transferred to the liquid.
45. Aroma Diffusers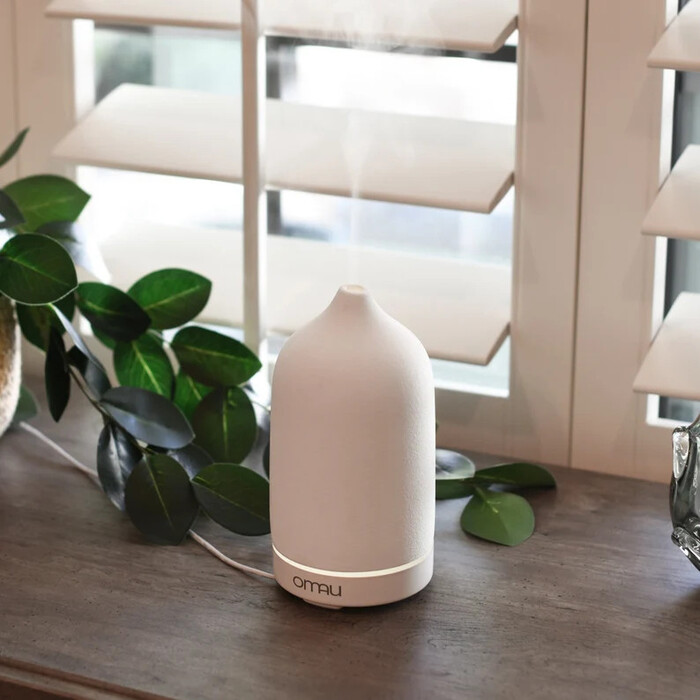 Nowadays, everyone wants to have a humidifier or an essential oil diffuser in their home or business. These diffusers make the room smell nice and moisten the air, which is especially important in the winter.
46. Travel Cord Roll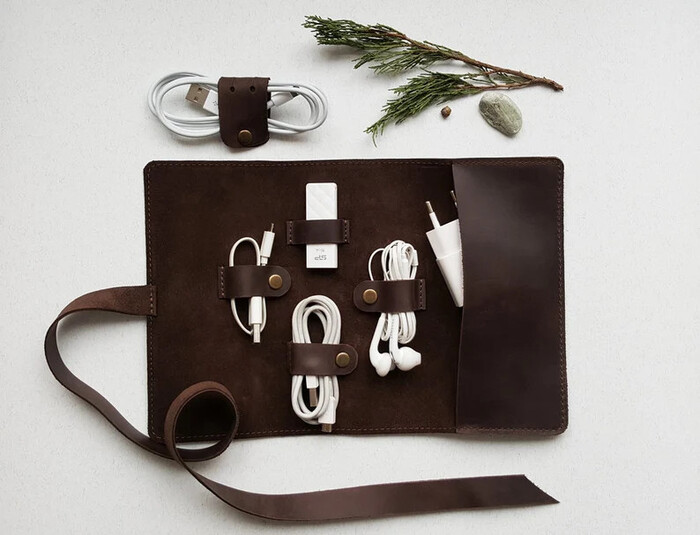 The most fashionable way for them to transport all of their cords to and from the office is seen here. Up to eight cords and two plugs can be tucked away in this chic organizer.
47. Holiday Sweet Treats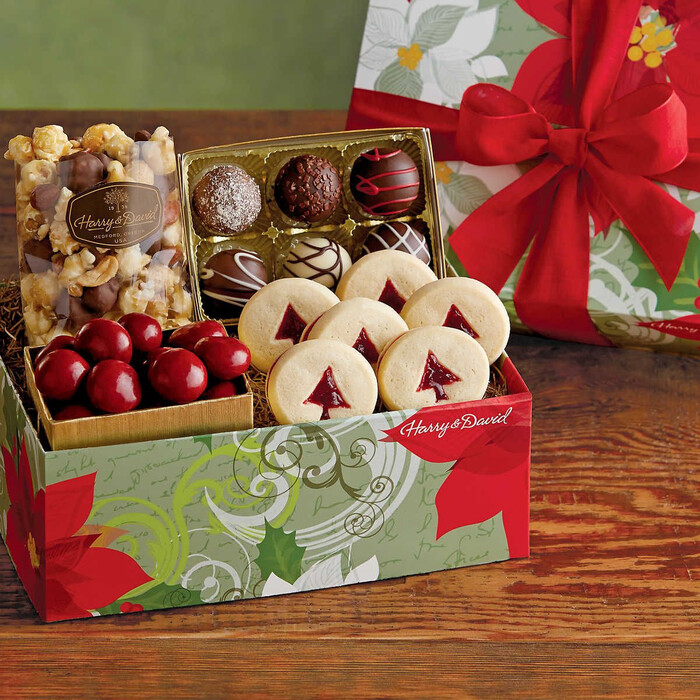 Send this box of treats to them at their front door without baking or packaging! With chocolate-covered cherries, this gift box combines the tastiest candies.
>>> Recommend reading: 44 Amazing Christmas Gift Ideas for Brother That He'll Love
Funny Christmas Gift For Boss
48. Stress Balls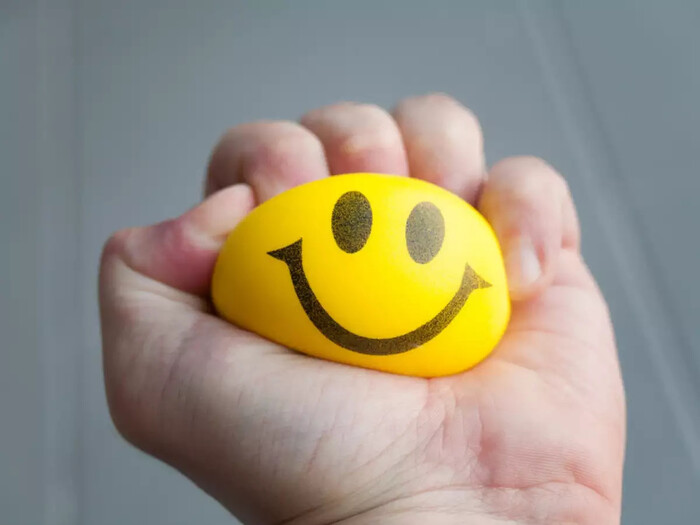 Do they experience workplace stress? If they don't take a break to unwind, they won't be able to finish the task at hand. The stress ball is one tool they might use at work to reduce tension. They can unwind and reduce stress while working. When they are under stress, they may always employ this.
49. Plush Toys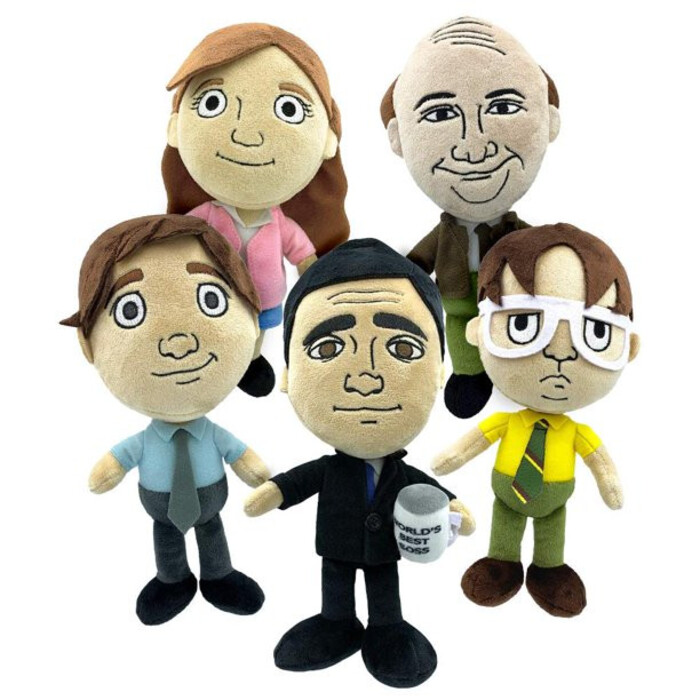 Your manager will love receiving a plush toy modeled on their favorite animal or figure. Giving one to their furry friend is also a lovely Christmas gift for boss who adores animals.
50. Personalized Funny Socks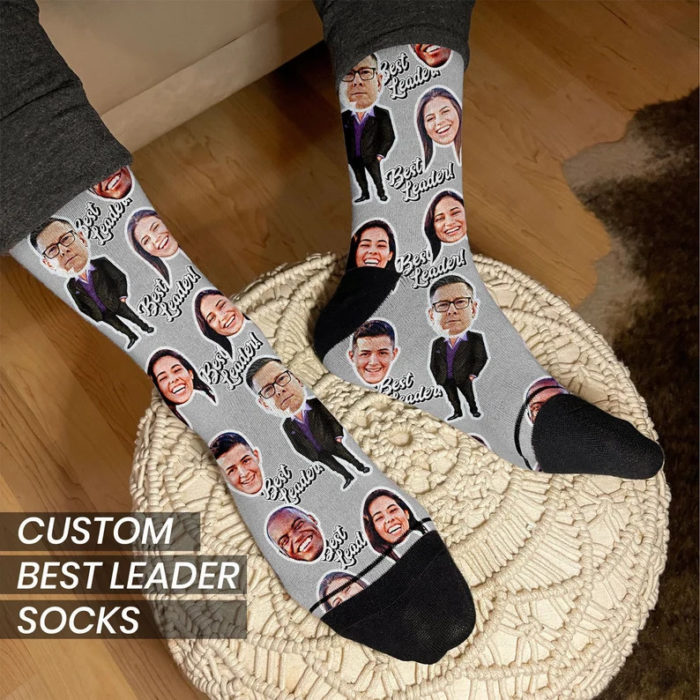 What do you think about giving them socks designed with their faces? They'll probably laugh when they get this witty Christmas gift for boss. This gift is not only timeless, but it will also never go out of style.
51. Boss Survival Kit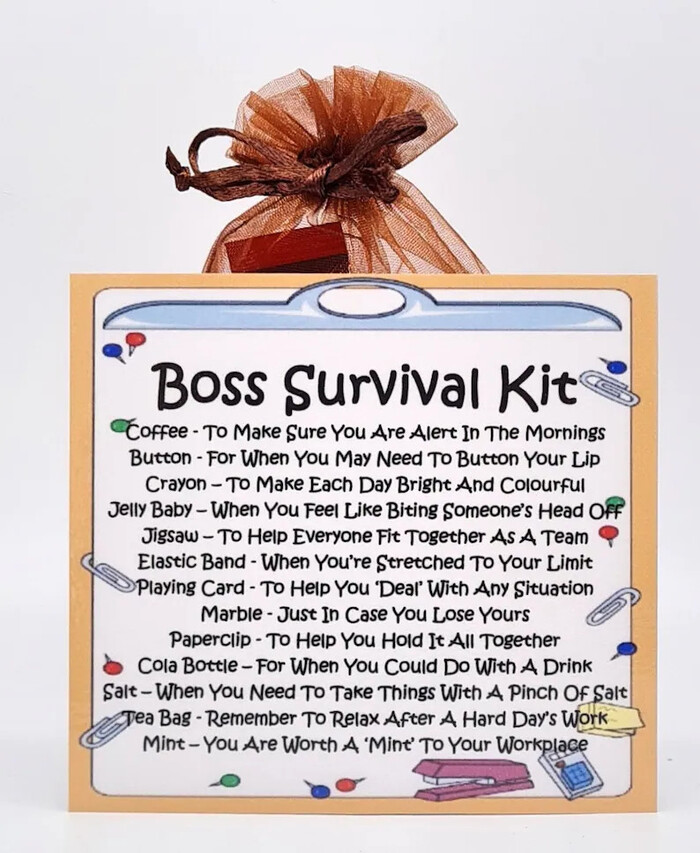 This boss survival kit can come in handy if you're still trying to figure out what to get your boss for Christmas. They include all the essential things for a boss's job.
52. Creative Coffee Cup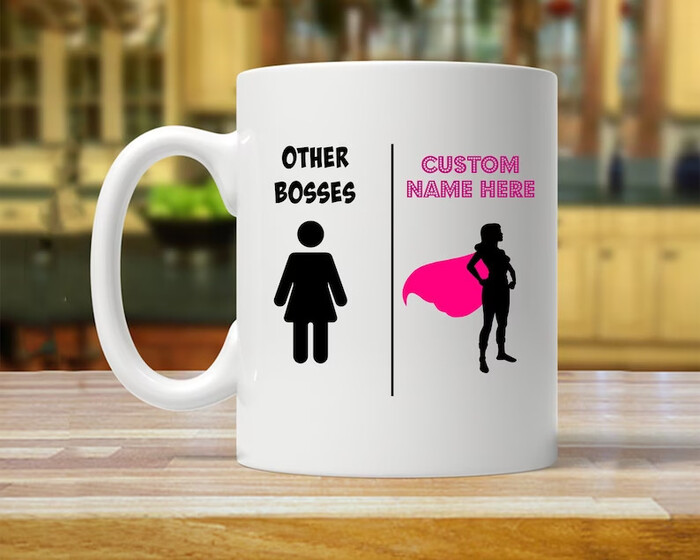 Without a cup, she won't drink her favorite coffee. One of the ideal and practical present ideas for a female manager this Christmas.
53. Personalized Boss Necktie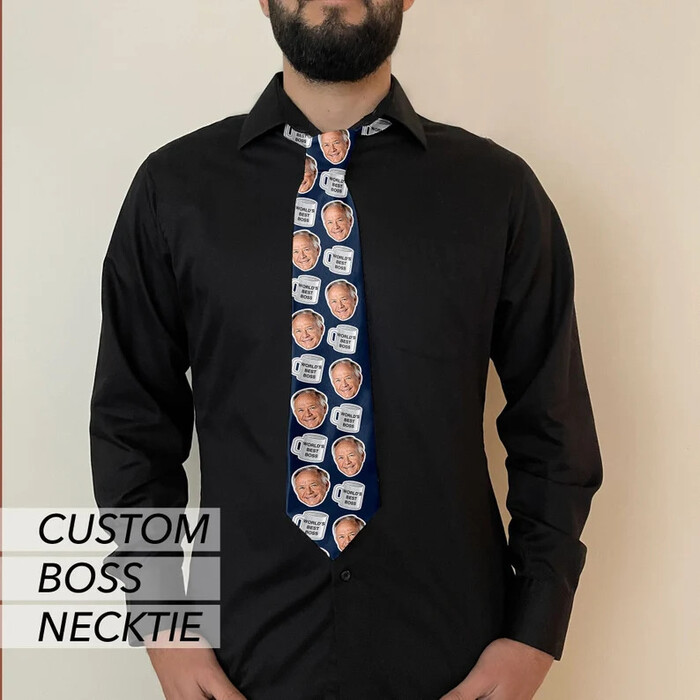 This amusing tie is a clever option if you want to make your employer laugh and you are close to him. When he gets this for Christmas, he won't be able to stop laughing.
54. Funny Email Coasters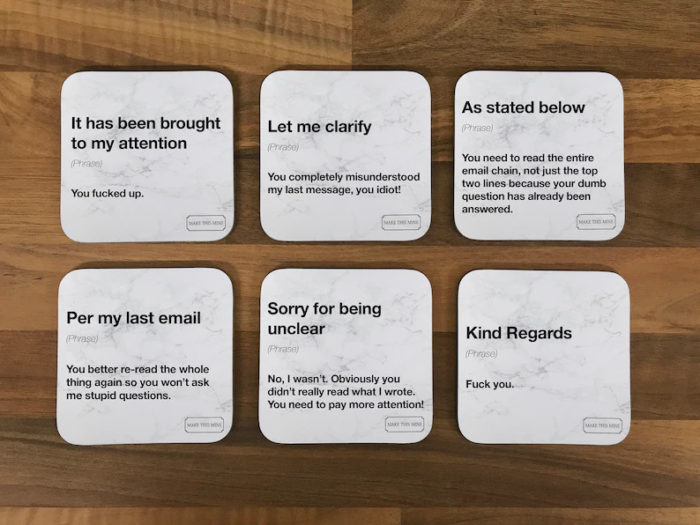 Your employer is accustomed to communicating by email. So why not gift him with a set of amusing email-related coasters? Any tough boss will smile when they see this set of coasters
>>> Recommend Reading:
Hopefully, the Christmas gift for the boss mentioned above has given you some ideas. Spend some time coming up with your greatest ideas for a unique present for your manager. We hope you and your loved ones have a joyful Christmas.