As the holiday season approaches, finding the perfect Christmas gifts for boyfriend becomes a delightful challenge. The beauty lies in the personal touch, ensuring that whatever your boyfriend unwraps this Christmas reflects the love and care you've put into selecting a gift that resonates with him. You can't go wrong with a heartfelt creation with his taste that'll make your boyfriend feel truly special. From personalized mementos to tech gadgets, there's something for every type of personality. Make him smile this holiday season with the best gifts for boyfriends from Oh Canvas's guide.
Easy DIY Christmas Gifts For Boyfriend In 2023
1. DIY Love Letter Cookies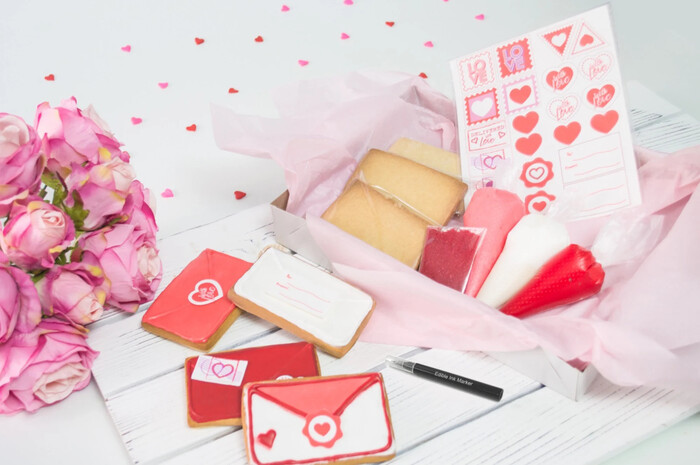 Make a batch of these love letter cookies as a sweet surprise for your special someone. Your own fortune cookie can be easily made. No boyfriend in the entire world can turn down these lovingly made cookies.
2. Date Jar Gift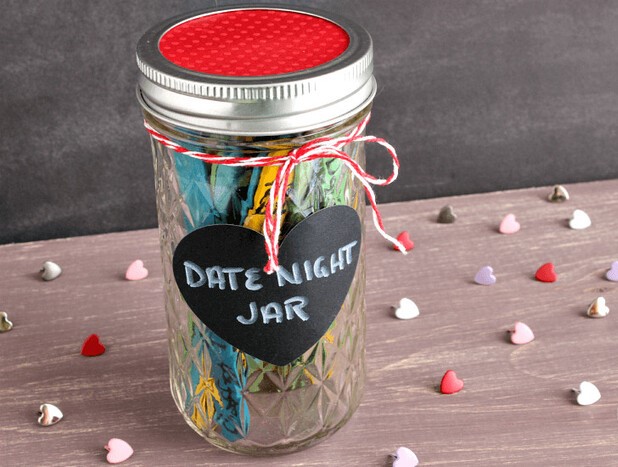 You and your boyfriend may find it challenging to plan a date night for Christmas, but this thoughtful gift idea can help! This handmade gift will be beloved by both you and your partner! You need to look no further than this one to give your lover something unique.
3. Memorable Scrapbook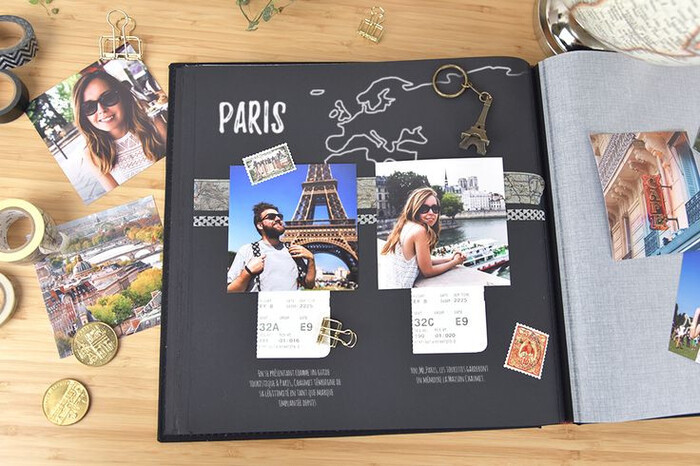 Say "I wrote a book for you" by something more interesting and romantic with this Memorable Scrapbook. It's a great way to look back all the best time you had together through all unforgettable experiences. Each special moment will be leaved in this fill-in-the-blank book by stunning photos and heart-left notes written from the heart with love and care.
4. DIY Photo Coasters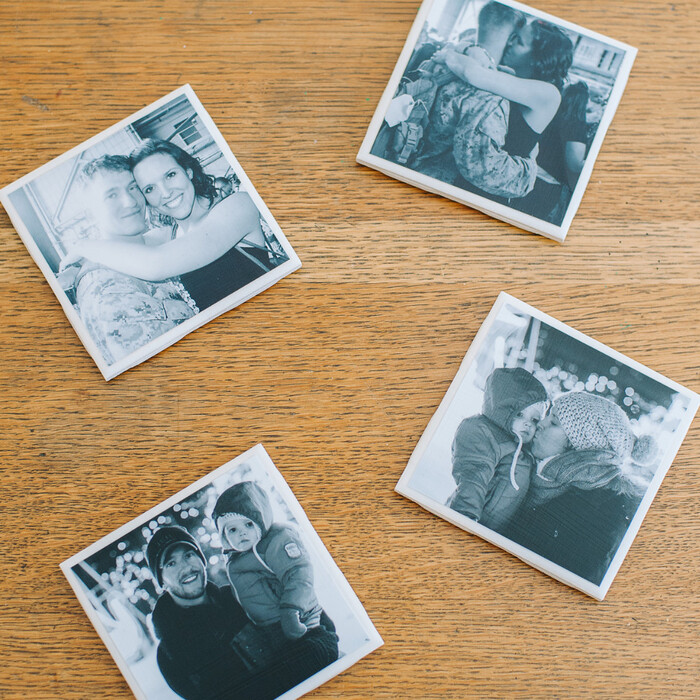 These heartfelt and adorable Christmas gifts for boyfriend will delight the sentimental men in your life. Who is to say that you need a reason to reward him? Simply out of concern, give this to him as a sign of your love.
5. Holiday Mug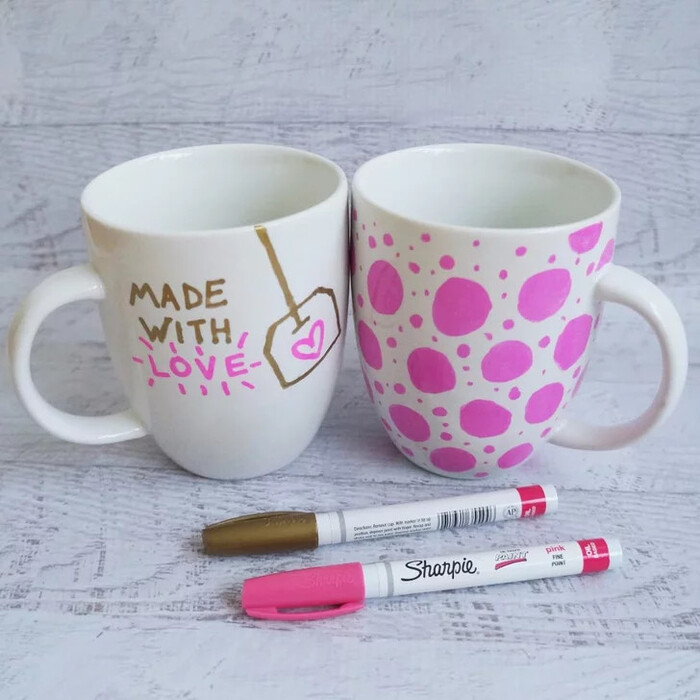 You don't need any artistic skills to create this awesome present for your man. You only need a ceramic mug and oil-based markers for this project. Making original graphics quickly is possible with stencils.
6. DIY Photo Bookmarks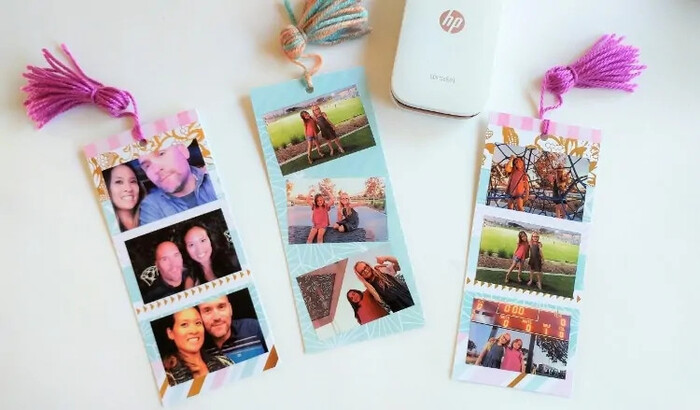 Is he a voracious reader? Make him a personalized bookmark that will remind him of you for years. Sometimes, the most sentimental Christmas presents are the simplest ones.
7. DIY Candy Jar Heart
Does your man adore receiving candy as gifts? Does he have a sweet tooth? He will adore receiving this heart-shaped candy jar as a homemade gift for Christmas or an anniversary. Gather the necessary supplies, then put some candy in the jar. It's ideal Christmas gift for boyfriend to make at-home, right?
8. Embroidered Handkerchief
An embroidered handkerchief is always a good choice when making traditional DIY Christmas gifts for high school boyfriend. You don't need to possess the necessary ability. Just adding his initials to the perfect present will make it unique.
Personalized Christmas Gifts For Boyfriend
9. Christmas Wall Sign For Over TV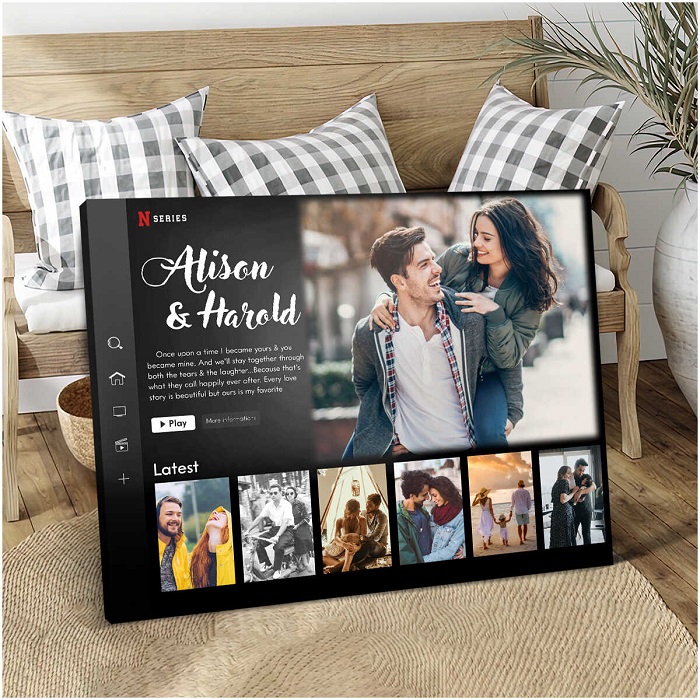 When you're uncertain how to surprise your boyfriend while he's on Christmas break, this photo canvas has you covered. He will cherish these sweet Christmas gifts for boyfriend for years to come.
10. Custom Monogrammed Mug Sets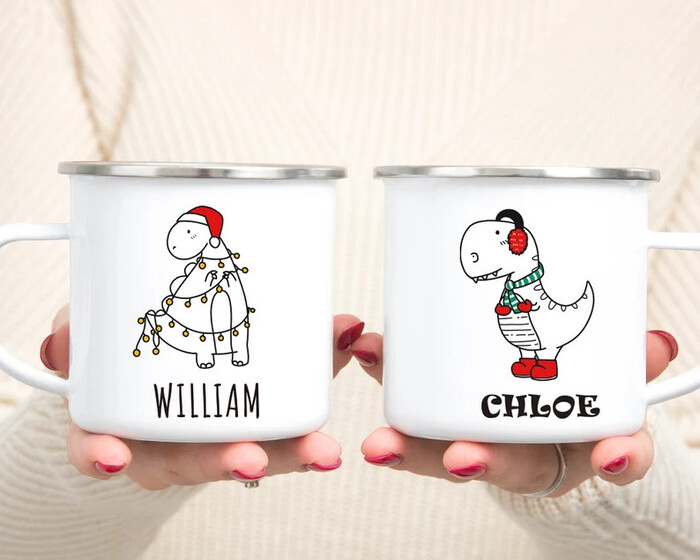 Why not make him a healthy breakfast with coffee in these gorgeous cups so you can celebrate your holiday together? Choose two of them so that you will think of each other whenever you are drinking tea or coffee.
11. Christmas Ornaments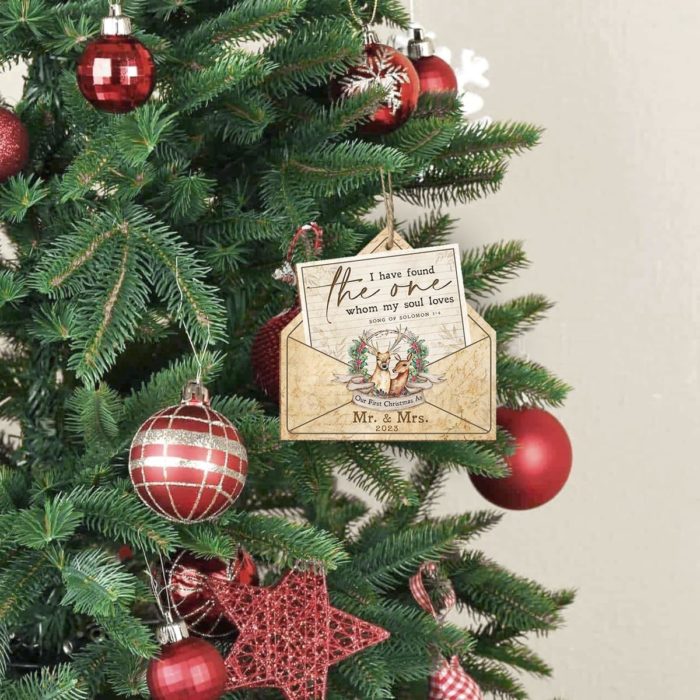 Your first holiday season together? Sweet! You can be sure he will appreciate these special Christmas gifts for boyfriend. This festive wooden keepsake twinkles with the spirit of Christmas, serving as a heartwarming 1st Christmas gift for your boyfriend. It will fill his heart with joy and become a treasured memento, symbolizing the magical milestone in your enchanting journey together. Adorn your Christmas tree with this enchanting ornament, imbuing your festive adornments with abundant love and joy.
12. Photo Wallet Card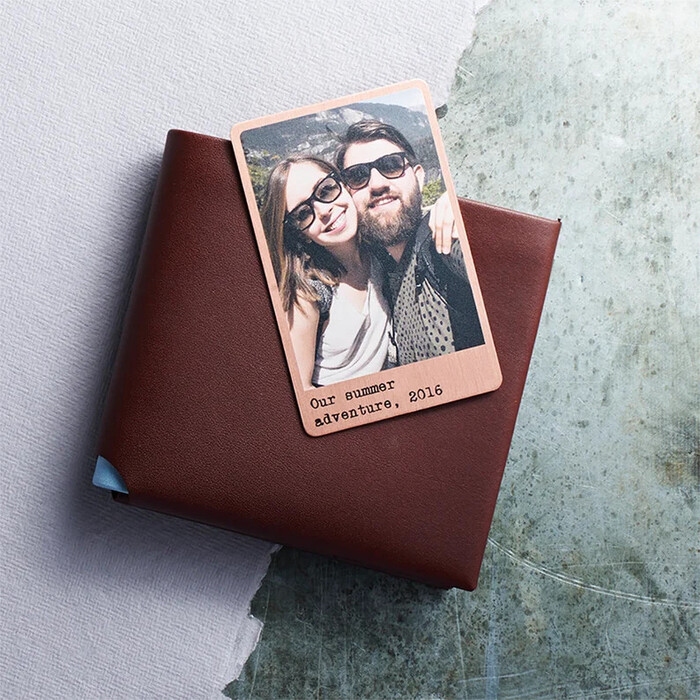 You are his most cherished property, without question. Aren't you envious that he can go without bringing you along? If you offer him a wallet photo card, that won't happen. Every time he misses you, it will help him feel better.
13. Custom Collage Blanket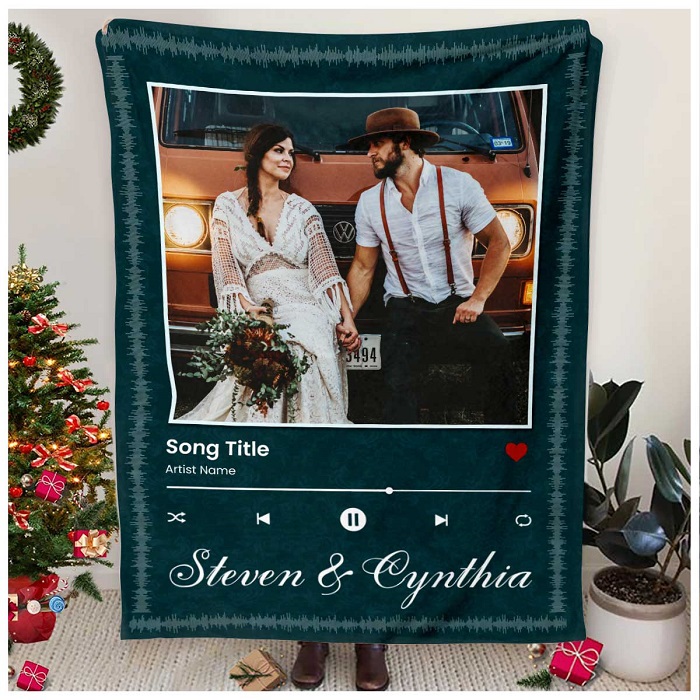 Christmas is coming, and you're still trying to find the best-personalized Christmas gifts for boyfriend. We have your back. The greatest gifts are always those that can be customized.
Thank the man who introduced you to this gorgeous mosaic blanket that is personalized for you! Every time he cuddles in it, he'll experience warmth, love, and care (with you or alone).
Personalized Writing Wallet
14. Cutting Board for Couple
Are you good at picking out Christmas gifts for boyfriend? Does the present have to be sentimental and loving in nature?
With this functional, personalized cutting board laser engraved with the phrase "Dear Santa with love," a personal name, and other attractive designs, you may stand out this year.
15. Wall Mount Bottle Opener
Give this wall-mounted bottle opener to your favorite beer enthusiast, and they won't ever need to look for another one. Thanks to the added magnet, you won't ever have to stress about dropping caps in your pockets or trying to find them before tripping over them. The most beautiful sound in the world is made when you pop the top off a cold one.
16. "Property of" Personalized Boxers
Depending on your relationship, these cotton boxers will make them chuckle or feel good. Get your name and the date of your anniversary imprinted on the front to serve as a reminder for him—not that he will actually need it.
17. Christmas Canvas Wall Art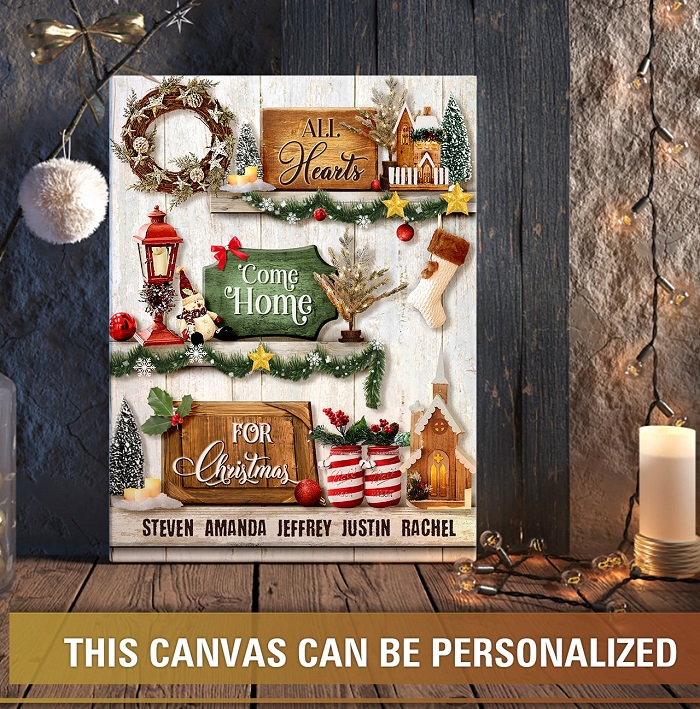 This canvas wall art is for you if you're looking for an easy way to commemorate your Christmas. Last but not least, and maybe most significantly, it's a wonderful gesture to keep the memories near him at home or work!
18. Scented Candle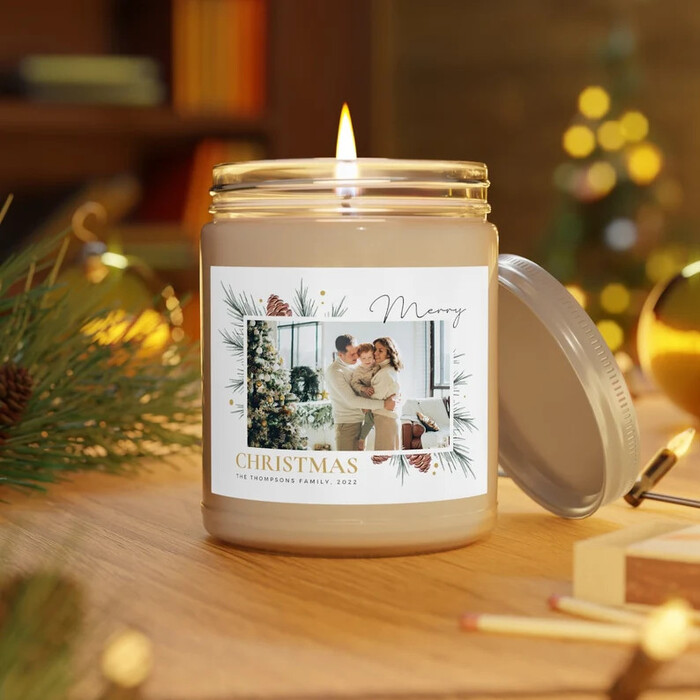 This candle will instantly transport your partner's thoughts back home. This scented candle has a long burn time and will keep the air around it smelling fresh, making it ideal for unwinding after a hard day's work.
19. 3D LED Night Lamp for Men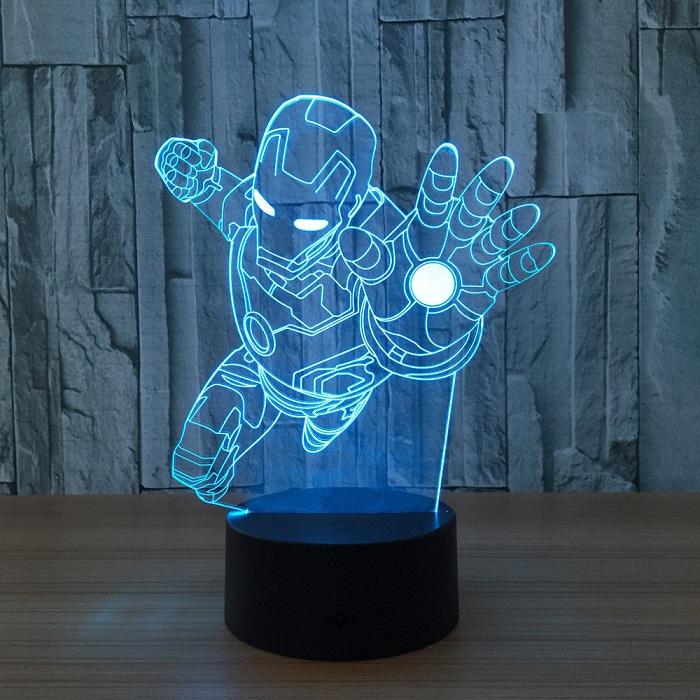 Christmas can be stressful since there will always be that one guy whose present you need to buy but are uncertain of what to get him. Fortunately, you may solve your problem with the assistance of this Custom Photo Song 3D LED Night Lamp for Men.
20. Personalized Leather Wallet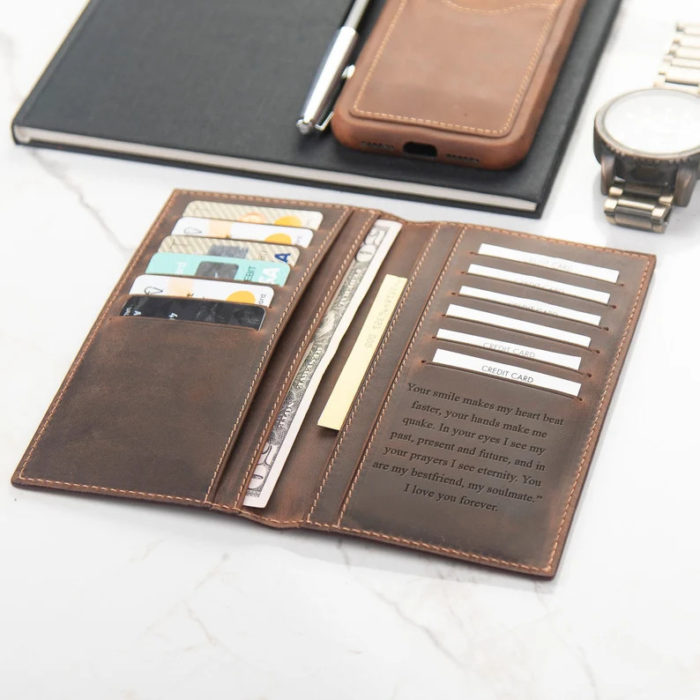 Invest in custom wallets to keep things timeless. He'll treasure them for years as tried-and-true Christmas gifts for boyfriend types of all ages. Put his initials on the front, a special message inside, or both to make it your own. Full-grain leather that has been vegetable tanned is used to make this pick.
21. God Knew My Heart Canvas Print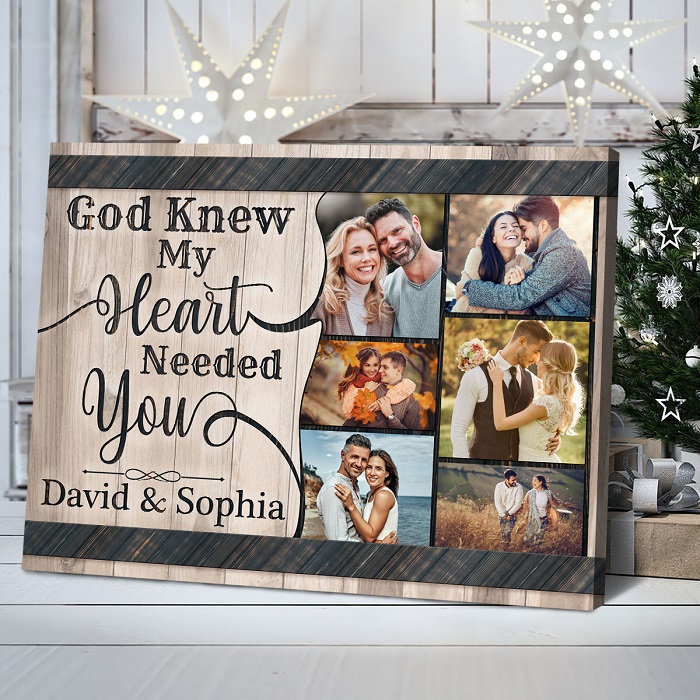 There are many ways to share holiday cheer, but this wonderful poster painting is the best. Bring the Christmas joy home to the rest of your home by hanging it on your wall or framing it for a personalized keepsake that will be appreciated for years to come.
22. Custom Whiskey Glasses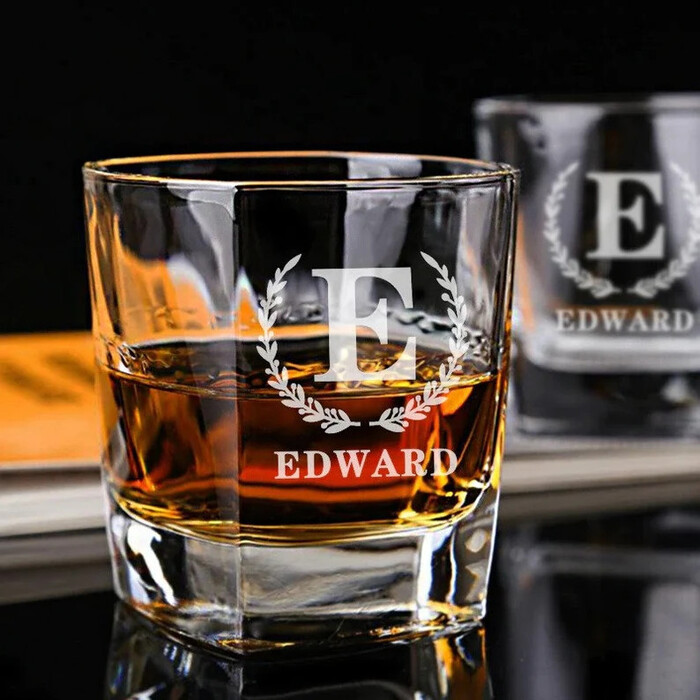 What could be superior to a whiskey glass? Whiskey in a unique glass. Whether it's his last name, favorite sports team, or alma mater, it will undoubtedly make him grin every time he takes a sip.
23. Money Clips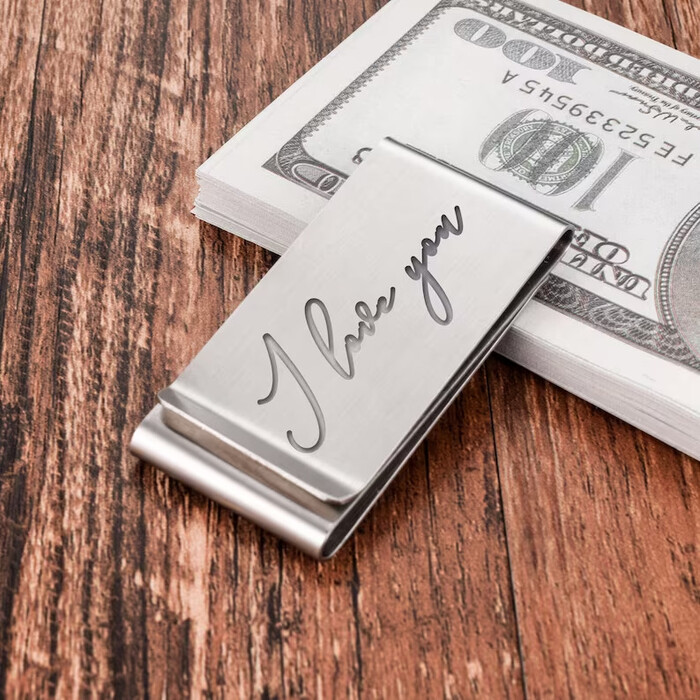 Do you want to get your boyfriend something that both totally unique and useful? There's nothing like Money Clips – a timeless accessory that complements any lifestyle with its understated charm. Whether he's dressing up for a formal occasion or just using in daily life, a sleek and high-quality money clip is an indispensable accessory.
>>> Find the best ideas about Christmas gifts for the boss here!
Cheap Christmas Gifts for Boyfriend In 2023
24. Customized Phone Stand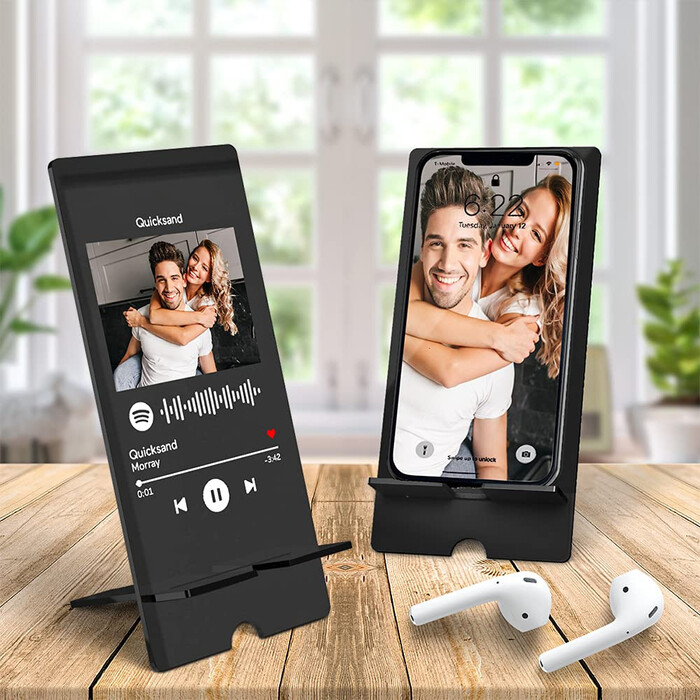 The phone stand is the ideal desk accessory that will attract lots of praise at work and, of course, serve as a constant reminder of you. Excellent for a hardworking boyfriend who puts in more hours at the office than you prefer.
25. Beer Glass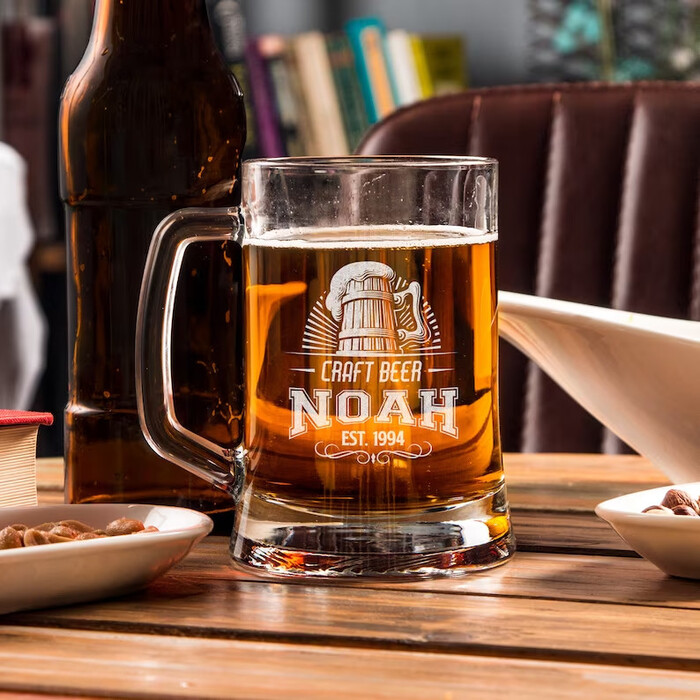 Whether it's Christmas, an anniversary, or just because, your beer lover will surely appreciate a personalized pint glass. He'll never drink beer straight from the bottle again.
26. Christmas Water Bottle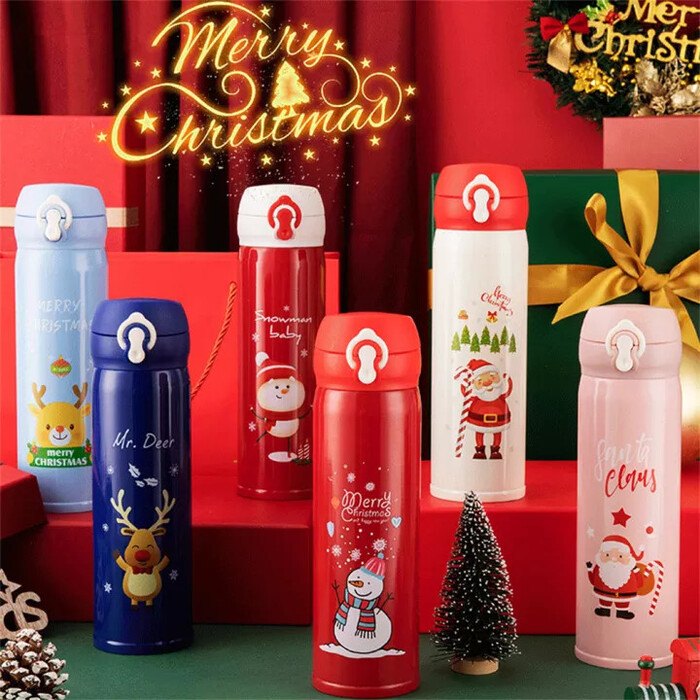 Give your lover a stainless steel water bottle to help him stay hydrated during the day. Perfect for those want to find Christmas gifts for high school boyfriend at a reasonable price. You would also need one for yourself!
27. Engraved Romantic Spoon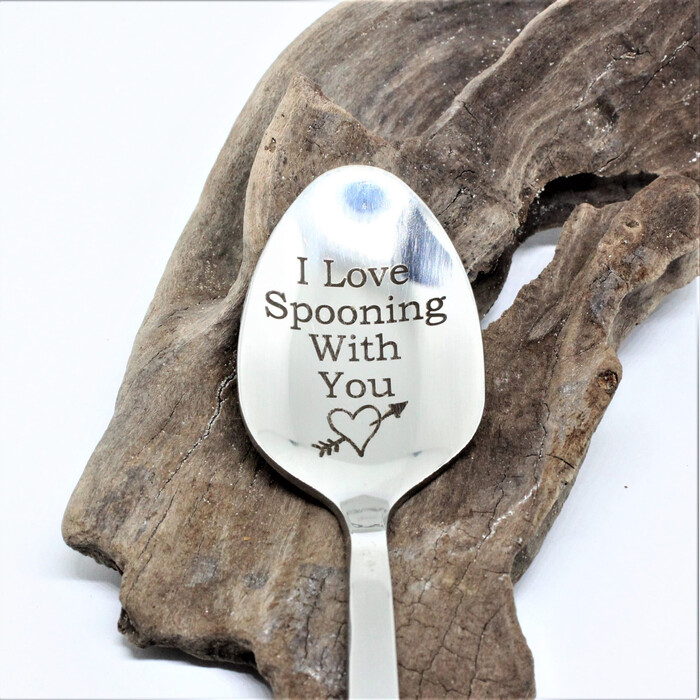 You want him to think about you even while he's eating, right? Get him a lovely spoon with his name on it. Each time he uses it, he will constantly think of you.
28. Personalized Leather Toiletry Bag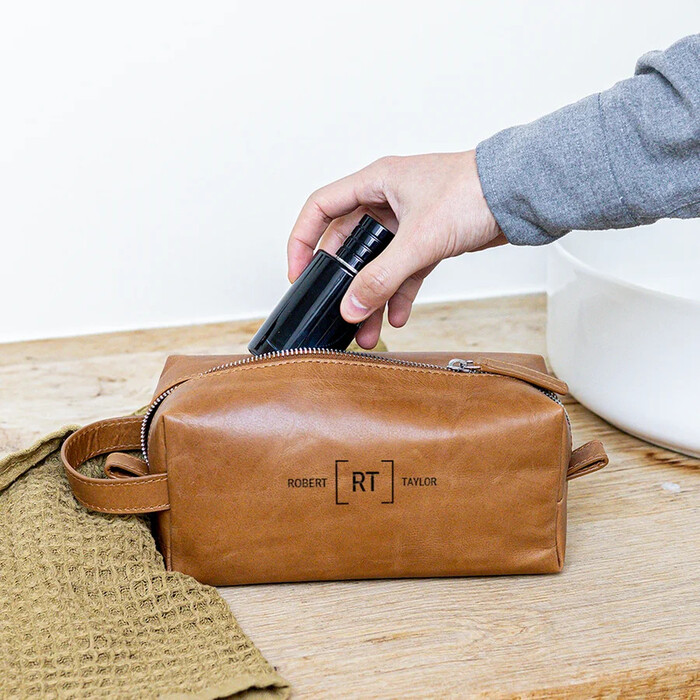 A man's daily life cannot be complete without personal hygiene bags. This toiletry monogram leather will be a hit with your partner when he takes his next business or vacation trip.
29. Bottle Opener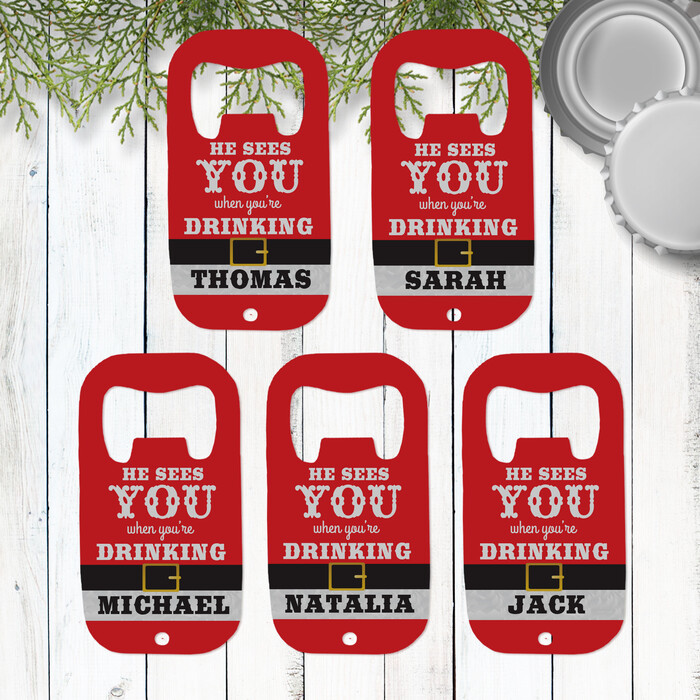 Raise a glass to all of your previous fantastic memories together. A photo bottle opener is a great choice when looking for unique, personalized presents for boyfriends. These tiny Christmas gifts for boyfriend are both useful and heartfelt, and they will make him grin.
30. Photo Pillows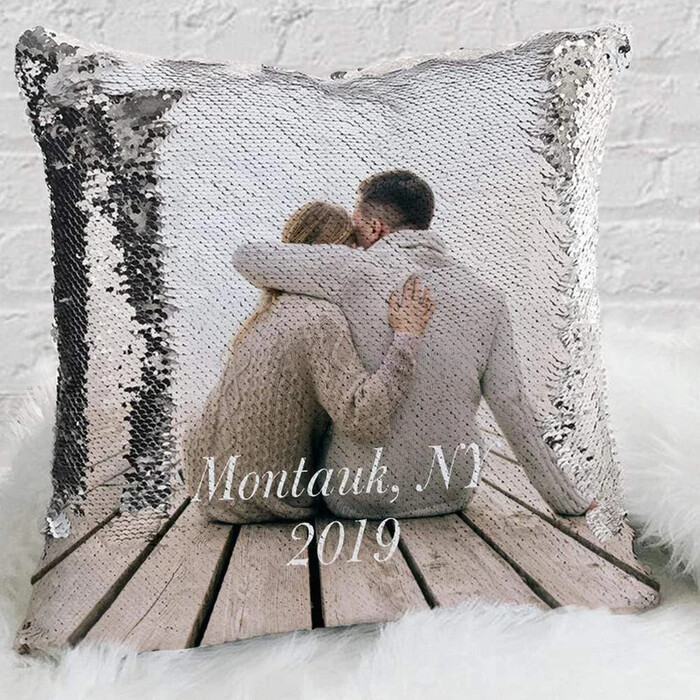 Nothing compares to the embrace of a lover. He can look at the happy image of the two of them every night before he goes to sleep. Upload your favorite pictures to give them a personal touch.
31. Customized Socks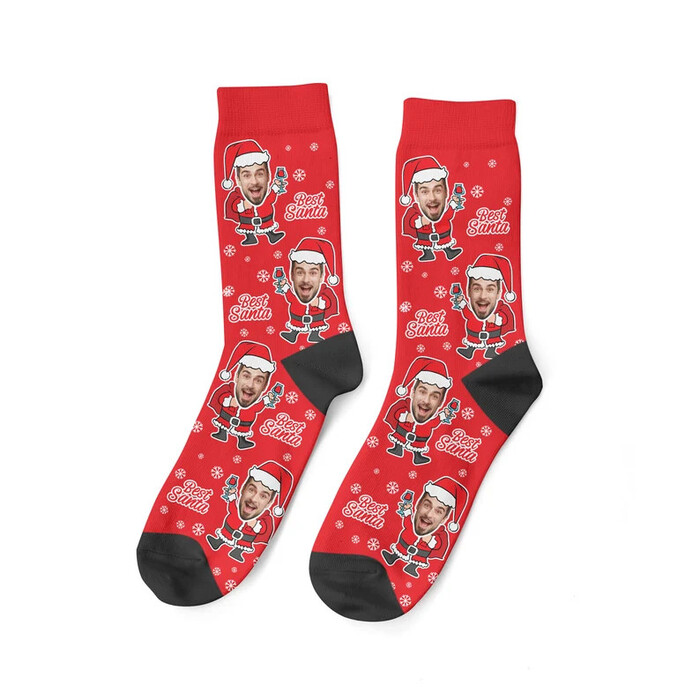 Need a funny little something to tuck under the tree? You should definitely wear these socks that include your face (or his or the dog's) on them. Choose a picture, some text (kind or evil), and color: red or green.
32. My Heart Moon Lamp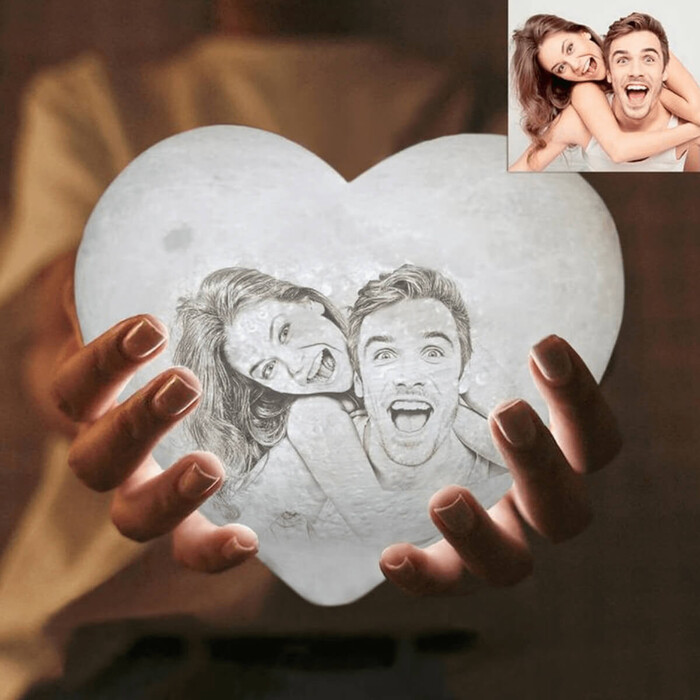 The moonlight is imprinted with your name and a picture of your best friend. The moon glow produced by the LED light bulb is lovely. Turning the base may change the light's brightness by pressing a button.
33. Questions for Couples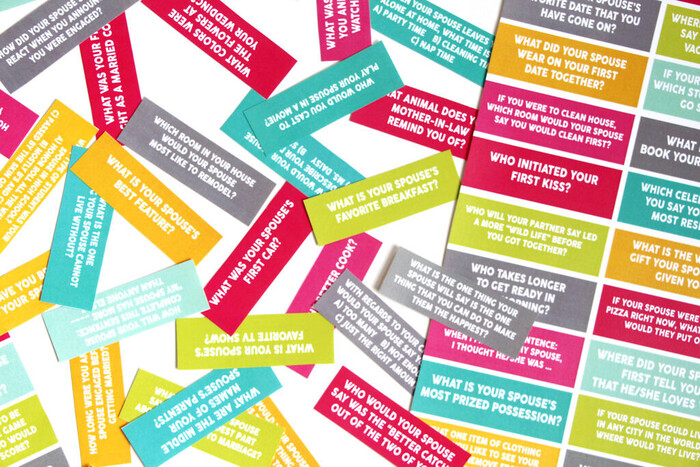 These question cards are enjoyable to bring out on dinner dates, whether you're a new couple who wants to learn more about your partner or have been together for years and want to add more depth to your relationship. We've used them on road trips with my partner to keep things interesting too!
>>> Recommend reading: 44 Amazing Christmas Gift Ideas for Brother That He'll Love
Other Perfect Holiday Gifts For Boyfriend
34. Screen-touching Gloves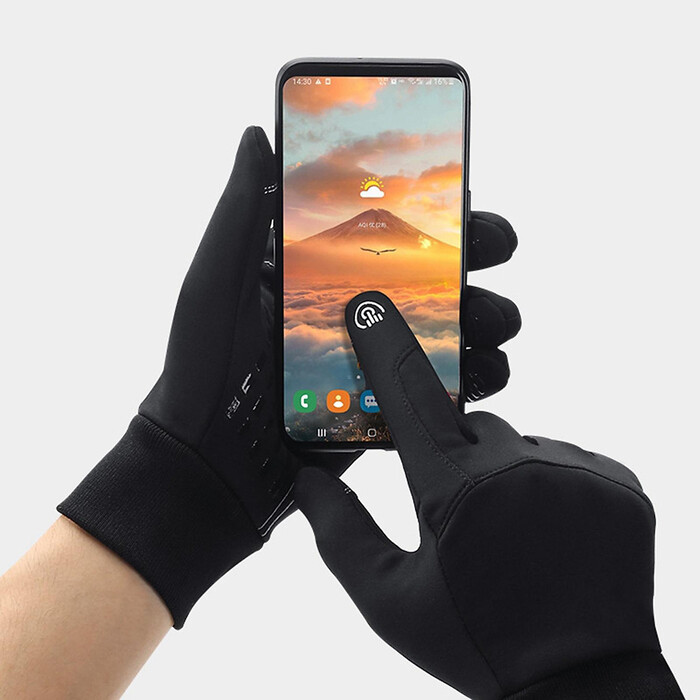 Looking for a distinctive Christmas gift for men? These warm, snug touchscreen gloves with silicone grips make outdoor activities much more bearable. What if he offers to wash the windshield or take the dog for more frequent walks?
35. Hot Sauce Set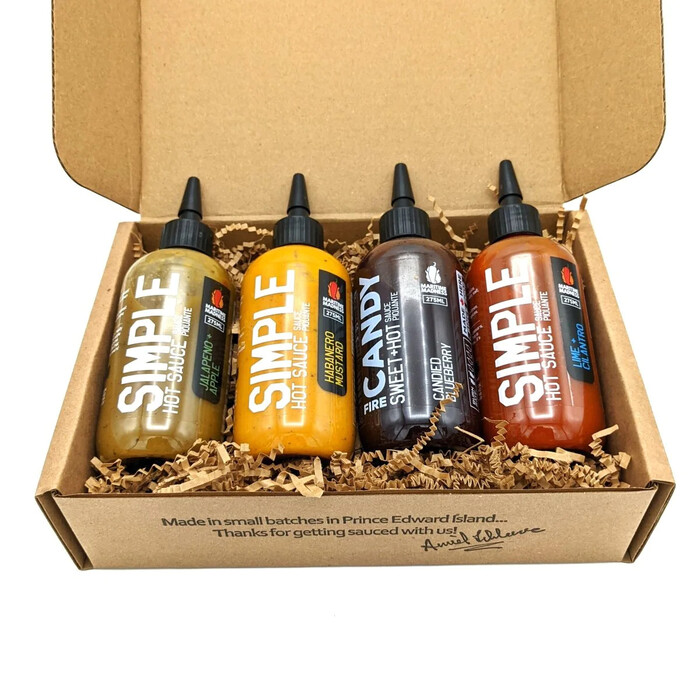 Can young guys handle the heat this spicy sauce is throwing? They can handle the heat of a new romance. He will like this perfect present if he rocks the hot wing challenge at the neighborhood bar. He won't want to share this dish, made with premium ingredients like black truffles.
36. Mini Massager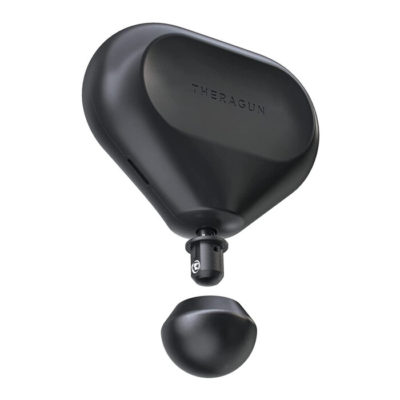 This percussive massager can relieve practically any ache for the guy who enjoys lifting weights. Go ahead and improve upon his self-care regimen.
37. Coffee Maker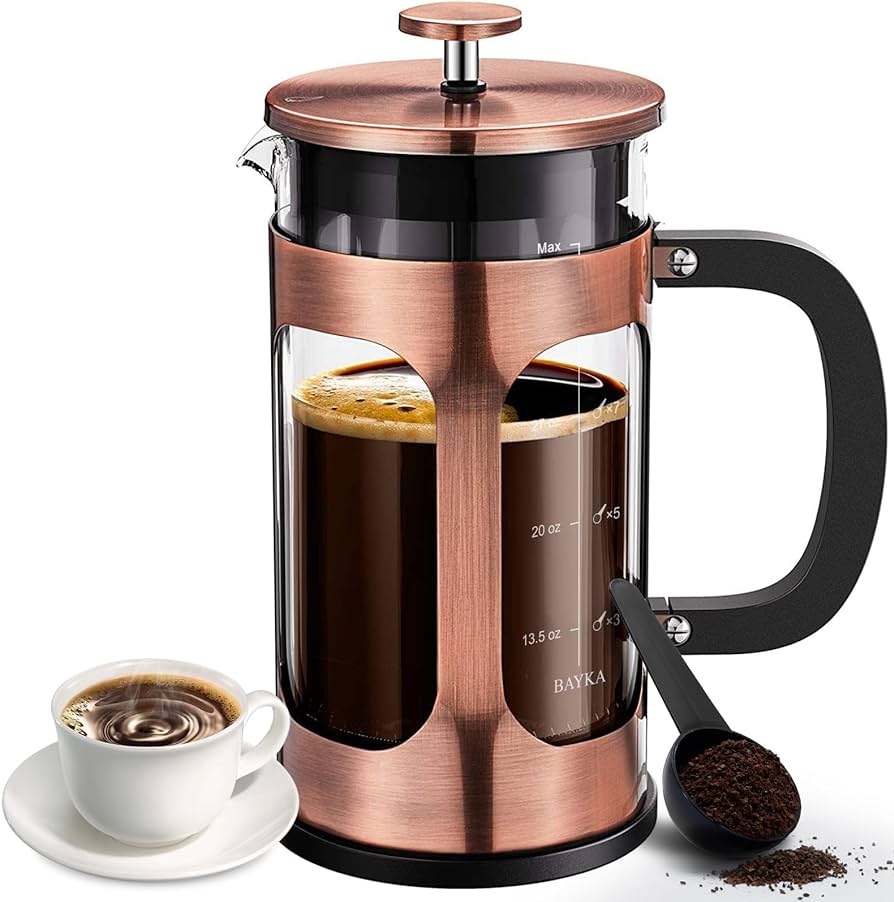 Consider adding a cold brew coffee maker for anyone on your list with for boyfriend Christmas gifts this year. Pair it with a breakfast sandwich maker for a delightful duo that caters to his morning routine. With these practical gifts, he can make homemade cold brew coffee and breakfast sandwiches, turning your boyfriend's morning more convenient.
38. Travel The World Scratch Map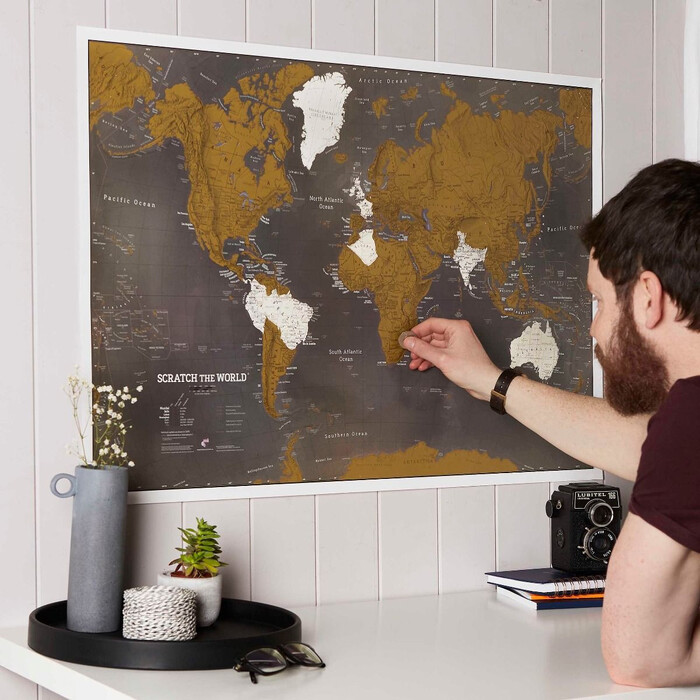 After spending years together, there are still many in-store experiences, and this scratch-off map will help him find them. He can mark out the locations as he travels to different countries to make a visual bucket list.
39. Tiny Portable Chargers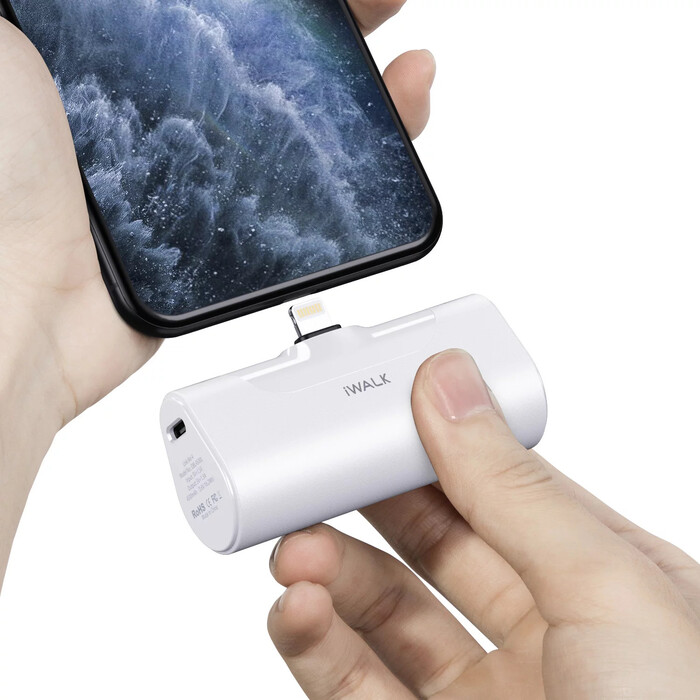 All models of iPhones and iPods are compatible with the built-in Lightning connector. Simply plug it in to start charging. There is no longer a need to be concerned about cords.
By enabling simultaneous device charging and power bank recharging, pass-through technology ensures that the power bank is always fully charged and ready to use.
40. Funny Winter Sweatshirt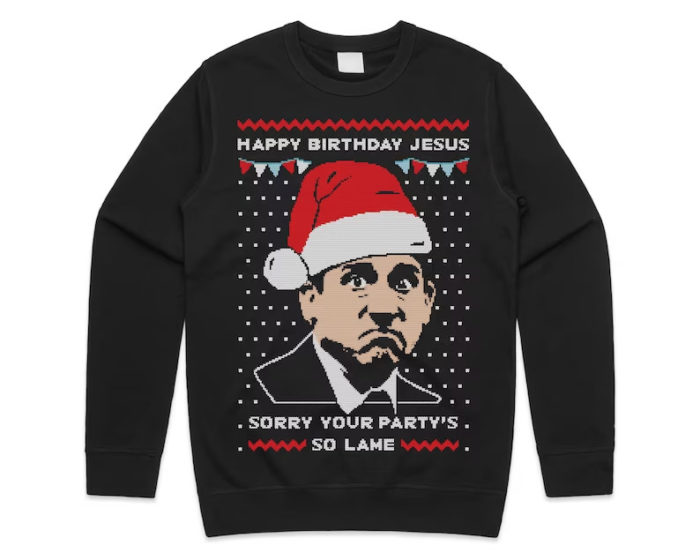 Nothing is more traditional than giving a man a sweater for the holidays. When your man wears this sweatshirt, he looks fashionable and feels warm during this chilly season.
41. Travel Watch Roll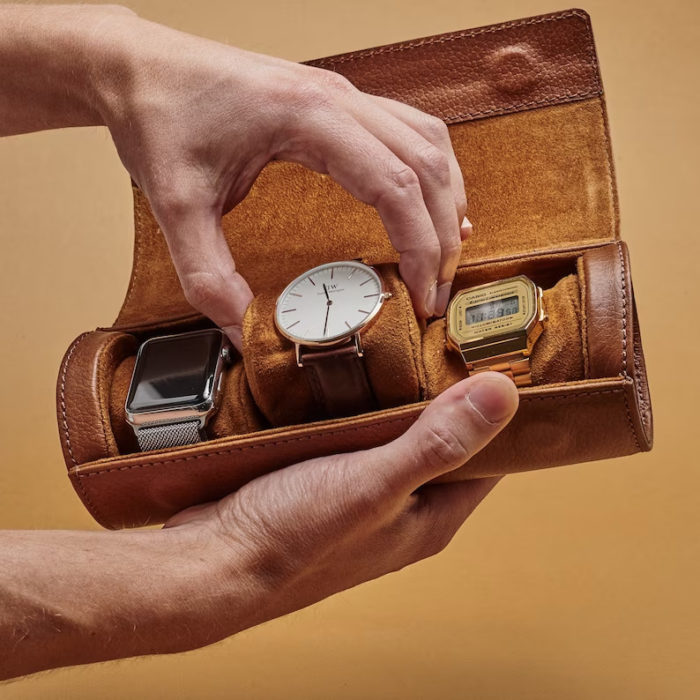 Nowadays, with Apple Watches, fitness watches, and traditional dial watches everywhere, having a watch collection is pretty typical. Utilize this leather pouch to organize to your heart's delight. This is one of the practical Christmas gifts for boyfriend that you should consider.
42. Versatile Pillow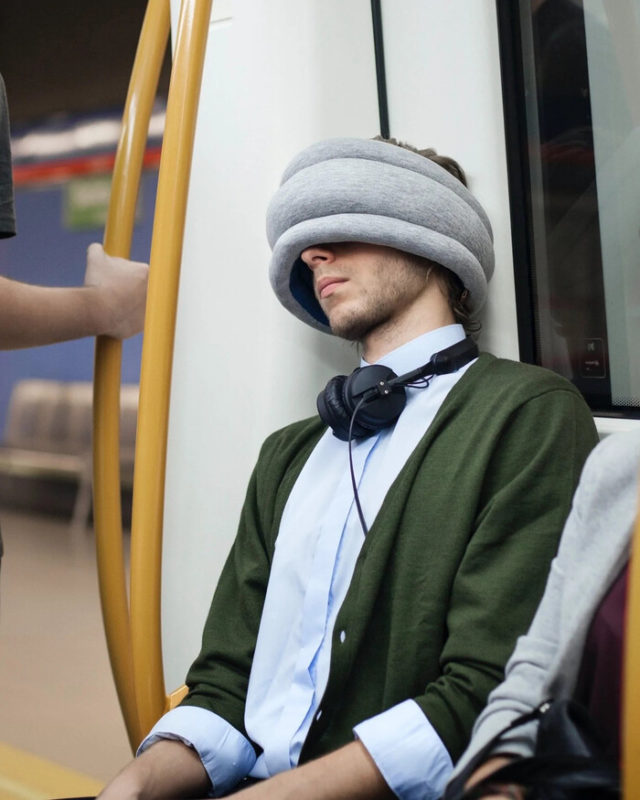 You could buy him a thin eye mask and an uncomfortable neck cushion, but that would be dull. Instead, pull up with this creative (and eye-catching) head pillow, ideal for long car rides and plane rides!
43. Star Wars Soap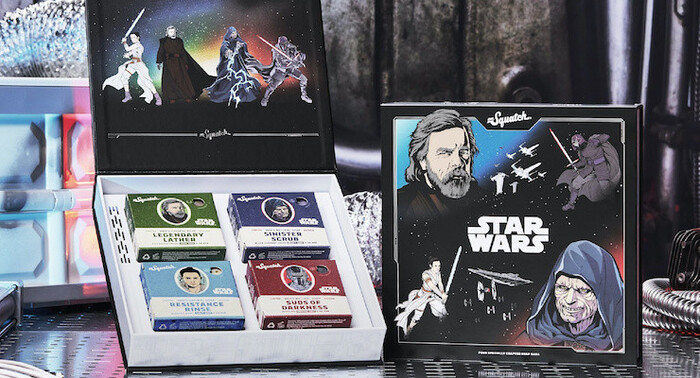 The Star Wars lover in your life will adore this collection of soaps. Make a Christmas surprise for him by choosing one of his favorite movie characters in this soap box.
44. Wireless Headphones
If he enjoys jamming to his Spotify music, get a pair of these wireless headphones with superb sound quality and long battery life. The over-ear headphones will likely be with him wherever he goes, from cycling to going to the beach with you, thanks to their stylish and basic design.
45. Coffee Sampler Gift Set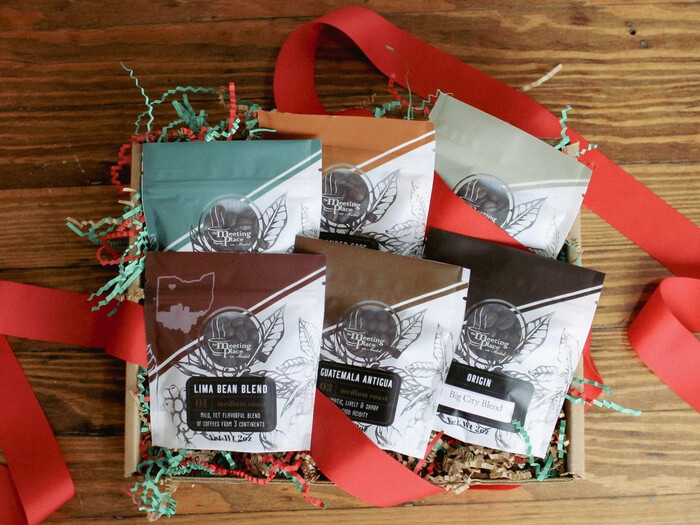 Is your lover a coffee connoisseur? If so, he will be able to sample some of the greatest gourmet beans on the market, making it one of the best Christmas gifts for boyfriend! Thanks to this coffee sampler, he can start each day off, ideally with something fresh.
46. Bluetooth Speaker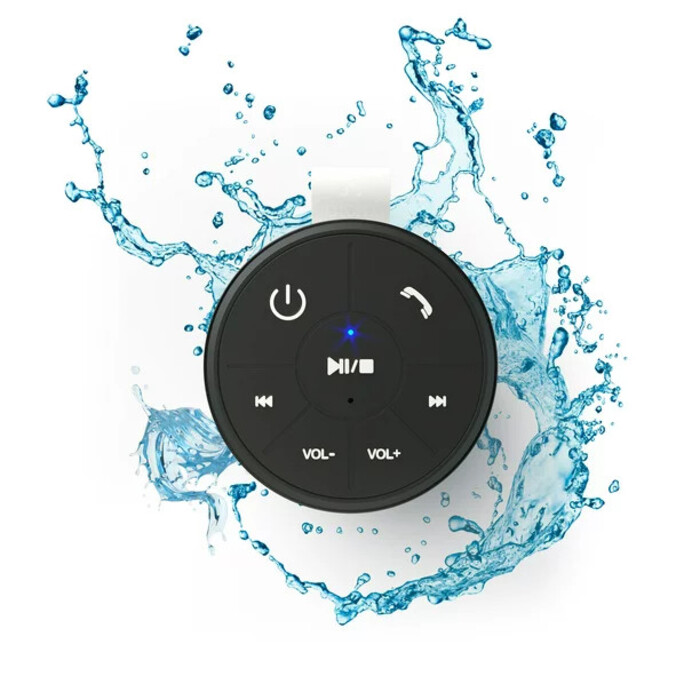 Customers have given this waterproof Bluetooth speaker nearly perfect ratings for its durability, portability, and sound quality. It's perfect for sending this premium gift to men Christmas looking for magnificent outdoor voices, even if they won't admit to singing in the shower.
47. Duffel Bag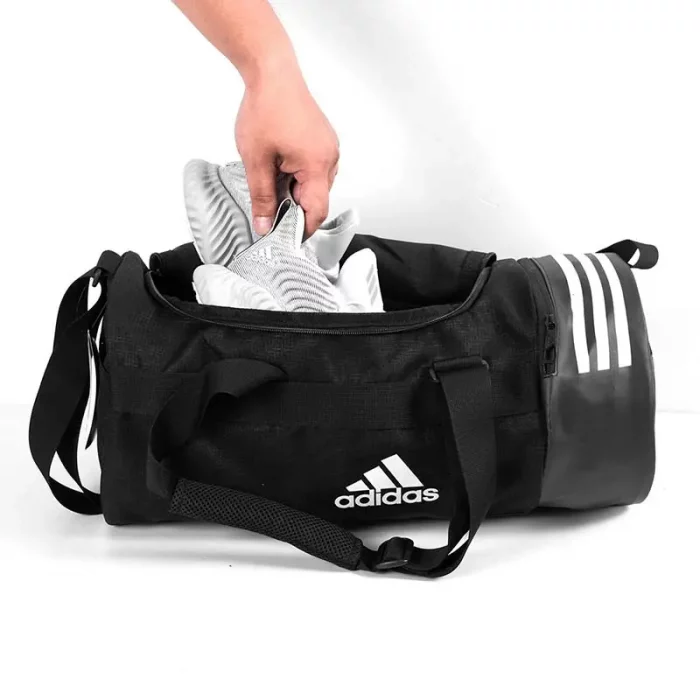 A unique, personalized weekend duffel bag is the ideal way to celebrate his holiday season! These duffel bags make great Christmas gift ideas for boyfriend because they were crafted just for him, and he will adore them. The bag's extra space will come in handy when he has to pack a sneaker for his workout.
48. Apple Watch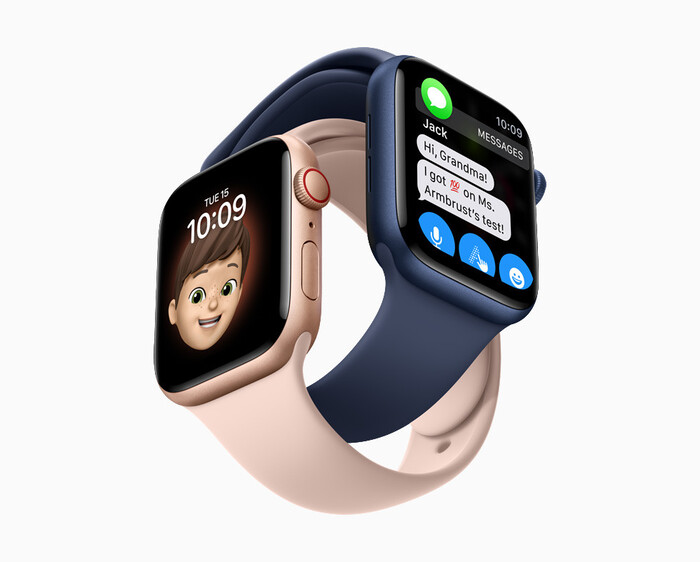 Are you dating a tech nerd? If correct, he will sob when you give him the most recent Apple Watch. Your boyfriend will love these trendy Christmas gift ideas for boyfriend from you for years.
49. Back Massager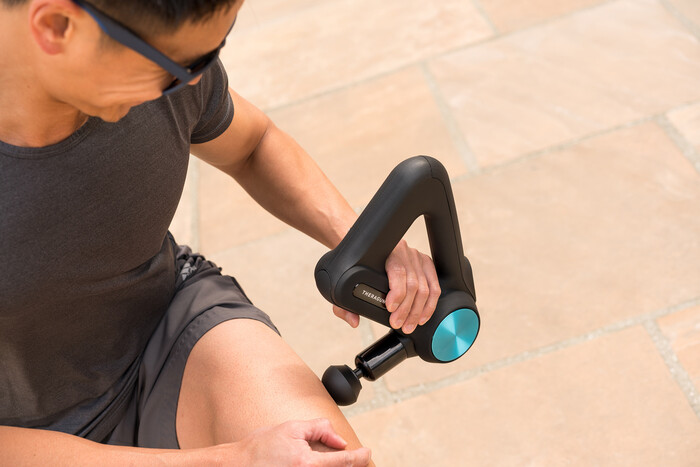 If he enjoys exercising, he will value this deep tissue massager. With eight massage heads and five different massage speeds, this practical device offers pain relief for various aches and pains.
If your lover owns a tiny business or is a cat dad in a big city, they become the greatest Christmas gift ideas for boyfriend.
50. Workout Clothes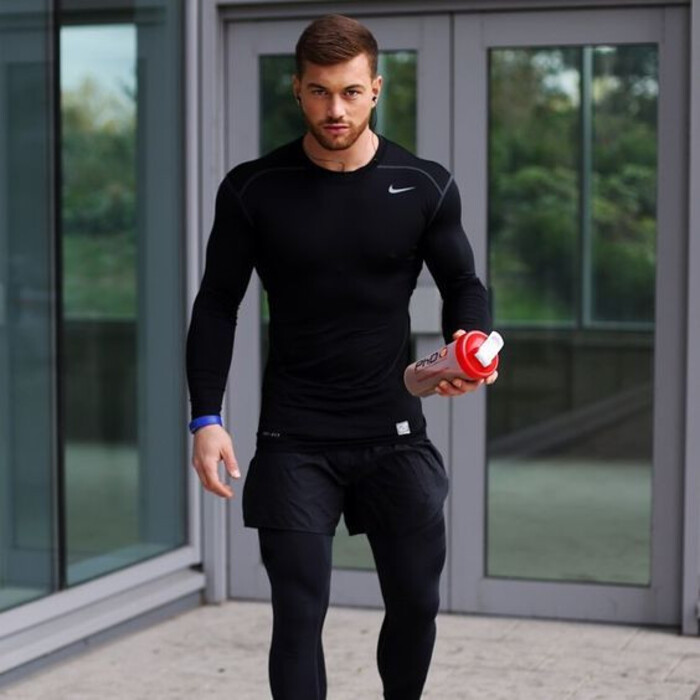 This Christmas, update his sportswear collection with stylish workout clothes. A comfy and opulent fabric will satisfy and please him.
51. Hair Kit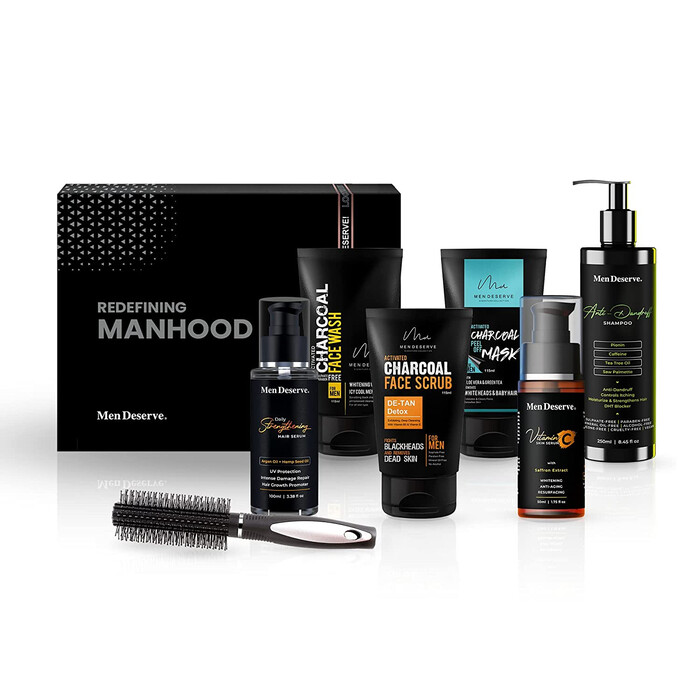 Bread kits make perfect Christmas gift ideas for brothers. If your brother enjoys growing a beard, he needs this assortment of grooming tools to keep him feeling and looking dapper. He will find a cleanser, detangler, conditioning oil, beard oil, and moisturizing balm to keep his chin hairs soft and shining within the gift box.
52. Apple Charging Stand Station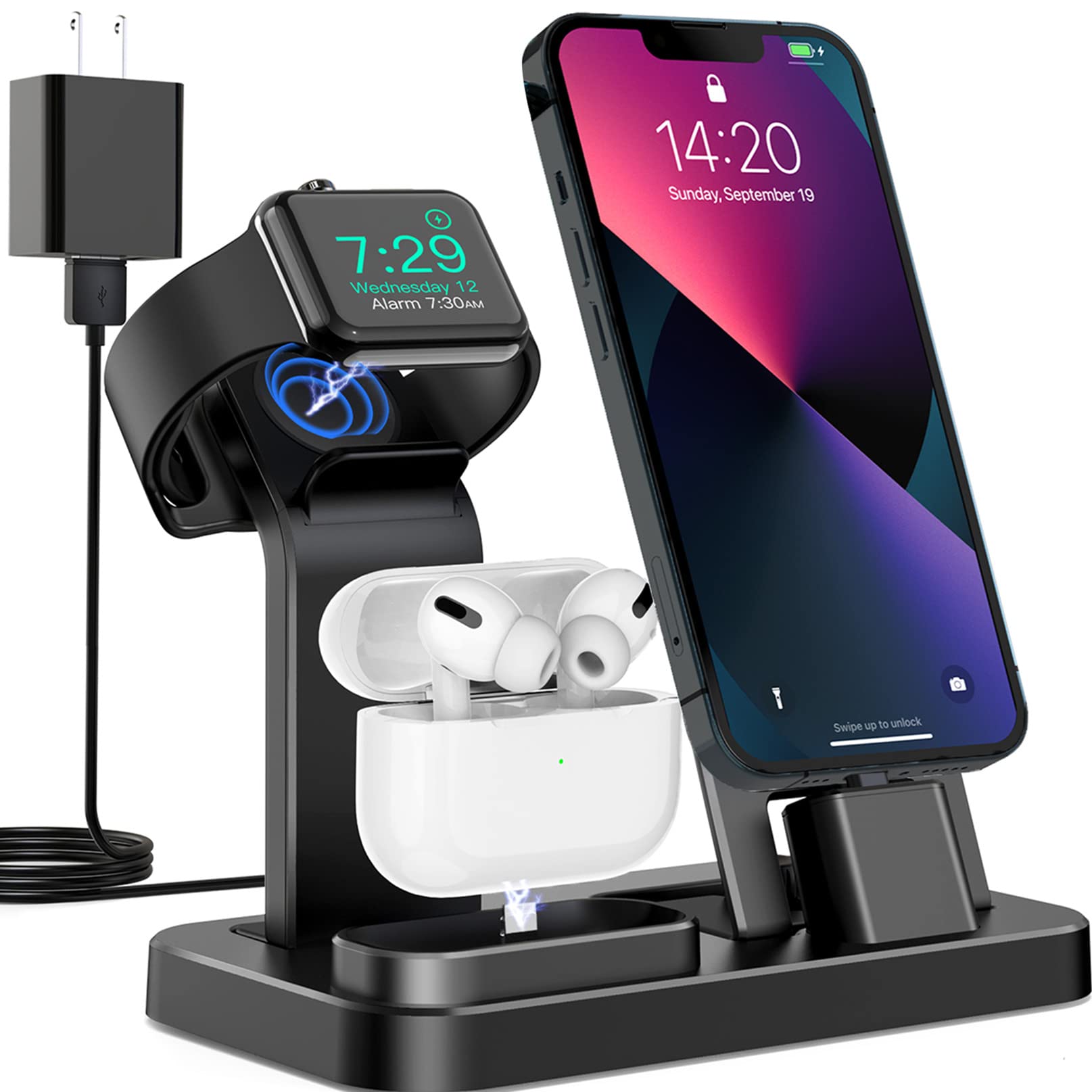 One of our favorite best gift ideas for boyfriend this year holiday is a stylish and functional tech accessory that every man needs. This 3-in-1 charging station is a practical solution that not only charges his Apple devices but also his other essential ones. This Christmas gift for boyfriend will help him keep everything organized and ready for whatever comes his way.
>>> Maybe you're interested in the following:
The best Christmas gifts for boyfriend are keepsakes of the special times you two have spent together. Every product you choose becomes a testament to the unique bond you share and a profound way to show your love to him. We're confident that one of our carefully curated gifts will hit the mark and that you'll enjoy watching the joy on his face when he opens it. By the way, in the digital age, you just have to choose an item and it will be delivered straight to his door. Oh Canvas wishes you a delightful holiday season.