There is something truly enchanting about witnessing the sheer excitement and anticipation that fills the air as children eagerly tear into their presents on Christmas morning. For Christmas gifts for kids in 2023, we've rounded up the best options to ensure that whether they're budding artists, aspiring scientists, or adventure seekers, they'll love to play with their presents.
From interesting toys to educational games, Oh Canvas's carefully curated selection caters to a range of interests and ages. Get ready to discover the most sought-after Christmas gift ideas for children that will bring joy to your little ones this holiday season. Say goodbye to shopping stress and hello to a memorable and delightful Christmas shopping experience!
Christmas Gifts For One-Year-Old Kids
1. Small Foot Bear Baby Walker
On Christmas morning, the "Small Foot Bear Baby Walker" is here to help newborns and toddlers take their first steps into exploration and movement. This adorable walker is inspired by cuddly teddy bears and is adorned in cheerful, festive colors. The kids Christmas gifts are built of safe and enjoyable materials. Its small size is ideal for toddler hands and will help instill confidence when your youngster takes his or her first steps.
2. Teddy or Bunny Handbell Toy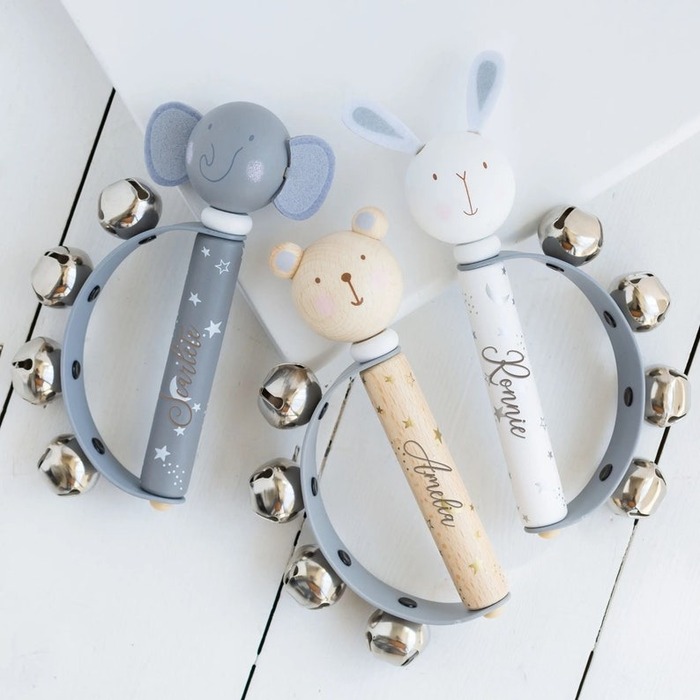 The "Teddy or Bunny Handbell Toy," a cute playtime companion ideal for the holiday season, will bring cheer to your child's Christmas. This lovely gift has a lovable teddy bear or a sweet bunny decked up in Christmassy hues that will get you in the holiday spirit. The handbell is made of safe and long-lasting materials, and it is just the right size for one-year-olds' tiny hands, aiding in developing their sense of touch and fine motor abilities. It is ideal for babies and preschoolers since the relaxing melody develops their hearing and serves as fun Christmas gifts.
3. Christmas Party Cute Short Sleeve Set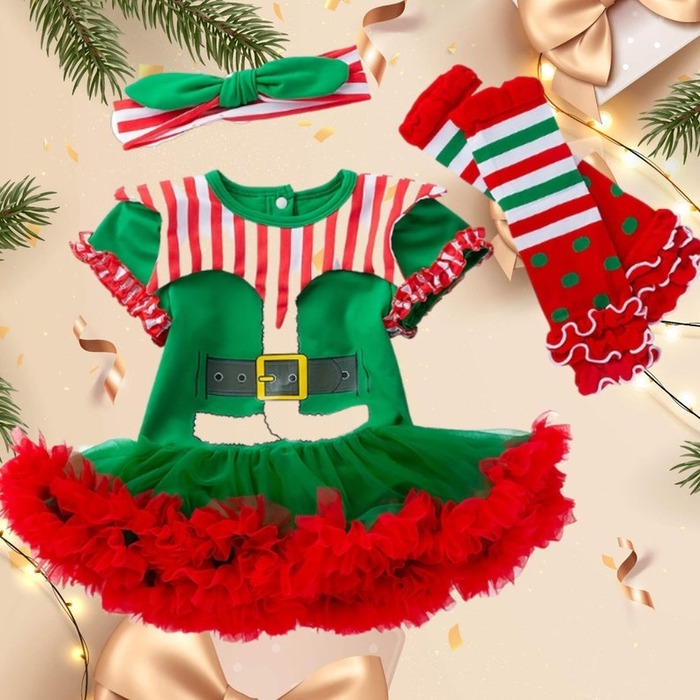 Get your little one ready for the festive season with the "Christmas Party Cute Short Sleeve Set," one of the most perfect Christmas gifts for kids. This cute holiday-themed set will put a quirky spin on your kid's clothes. It features classic Christmas symbols. The one-year-old's comfort is prioritized with this short-sleeved set made from breathable and lightweight fabric. The set comes in a range of toddler-appropriate sizes, and its bright colors capture the holiday spirit and promote visual engagement, making it perfect for your child's first Christmas.
4. Personalized Silicone Weaning Set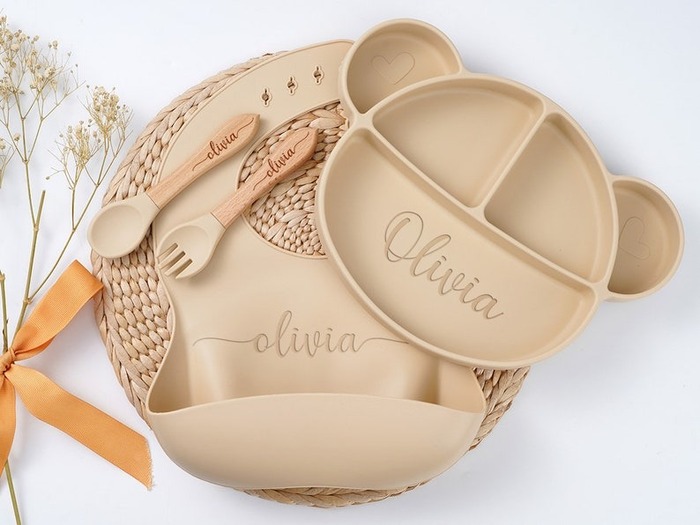 Make this Christmas special for your little one with the "Personalized Silicone Weaning Set," a thoughtful and practical gift for the festive season. This set's lovely style and adaptability make it ideal for giving your child's mealtimes a special touch. The one-year-old weaning set is built to last and is completely secure because it is made from food-grade, BPA-free silicone. The small size is ideal for toddlers' hands, encouraging them to eat on their while also making mealtime fun.
5. Kids Audio Player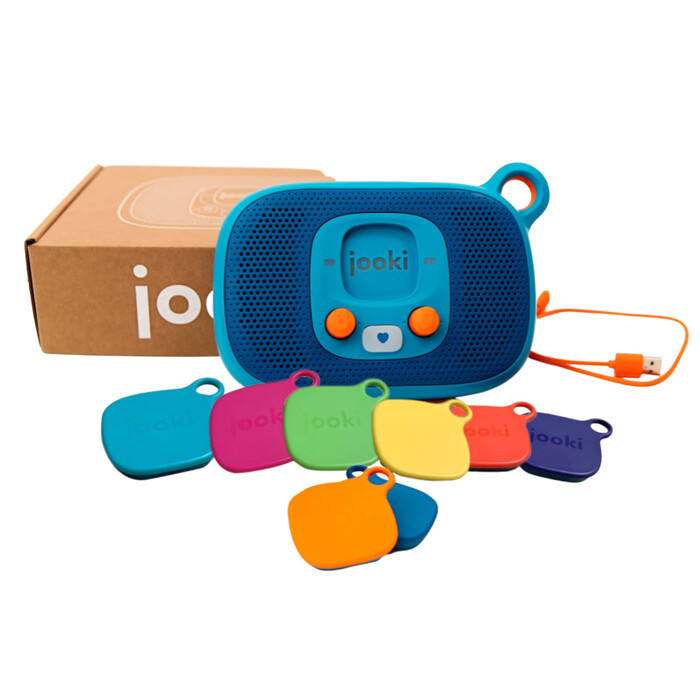 Unleash the magic of music and creativity with this perfect gift idea for kids on Christmas that combines entertainment and education. This innovative device invites young minds to pick a challenge card, each designed to inspire a musical adventure. This "smart" speaker can be operated by scanning, making it ideal for use by children to listen to music, audiobooks, and podcasts.
6. Macrame Swing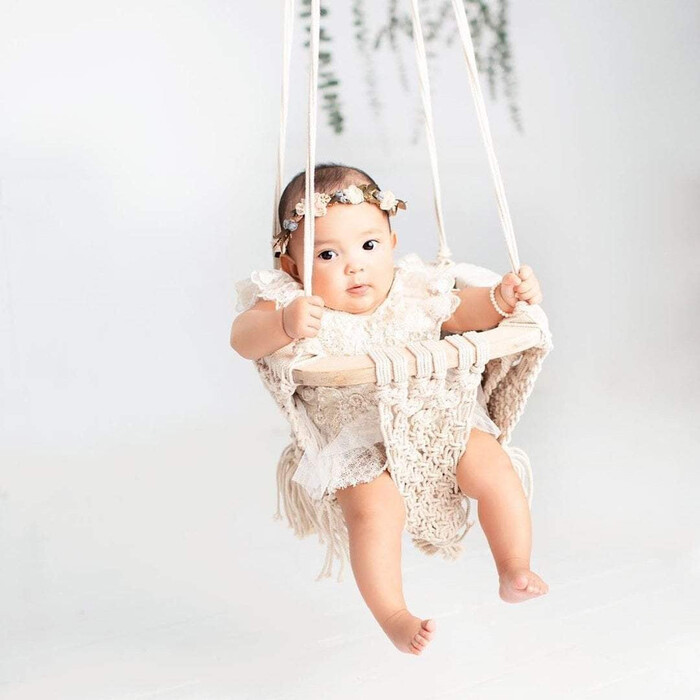 If you want a reprieve from the onslaught of plastic Christmas gifts for kids, think about this stylish, bohemian swing. The macramé swing was made by hand and can accommodate little ones and toddlers up to 40 pounds.
7. Dino Egg Bath Bomb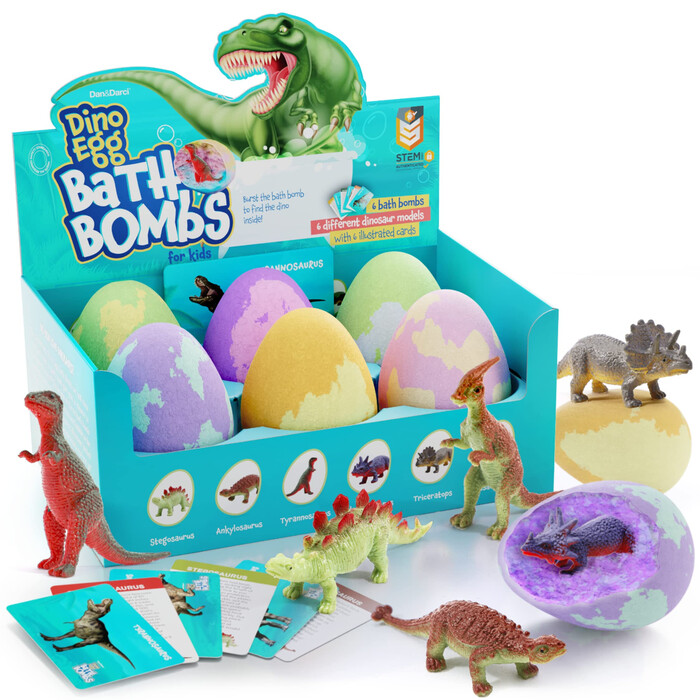 You can't go wrong with these lovely Christmas toys for babies. Make bath time during the fun Christmas season extra delightful for kids with these charming bath bombs. Your child will play games with the dinosaur toys inside each one long after the bath.
8. Personalized Baptism Canvas Gift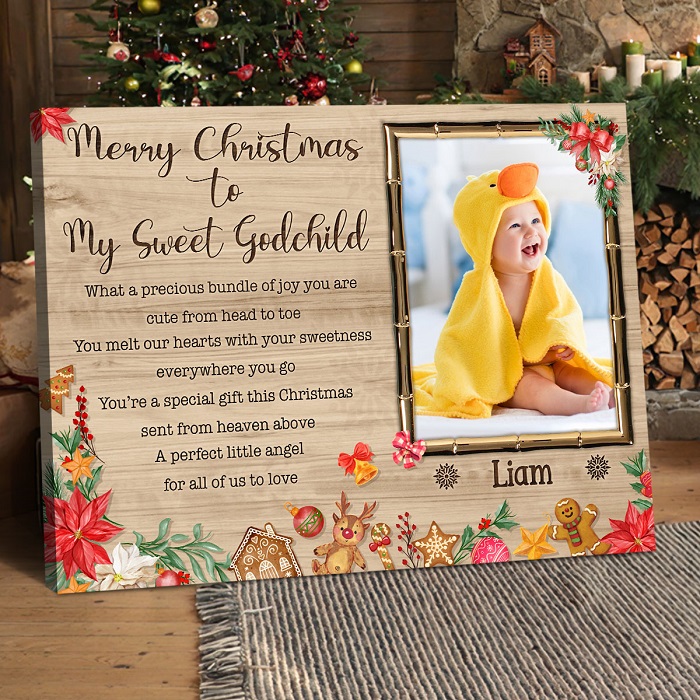 Shop Now
Nothing compares to personalized canvas prints of your children's images as the best gifts for kids 2023 Christmas holiday. The memories captured by this canvas print will be treasured for years to come. Even as grownups, they will always appreciate the thoughtful gifts they receive.
9.
Baby's First Christmas Ornament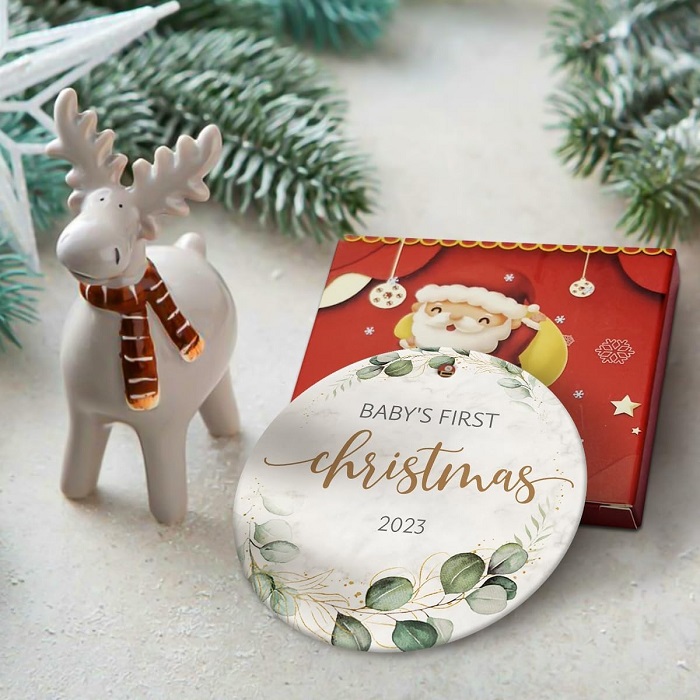 This gorgeous porcelain ornament makes the ideal holiday present for a one-year-old baby! With this unique souvenir, you can commemorate your child's first Christmas and cherish it for years to come. This ornament will make a lovely and sentimental gift for the new mother and father, whether for a newborn boy, girl, or both. With our baby's first Christmas ornament, make this holiday season even more memorable!
Christmas gift ideas for 2-year-old Kids
9. Radio Flyer Scoot About Sport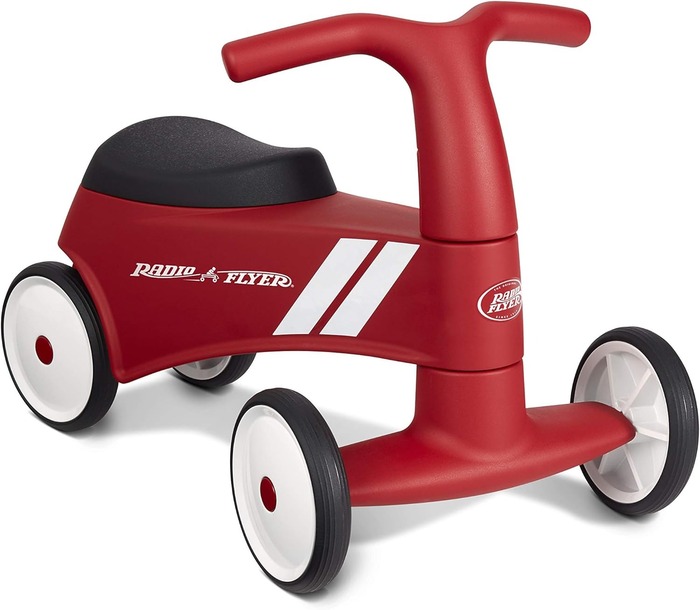 Surprise your little one this Christmas with this fantastic gift that blends excitement and development. This ride-on toy is built of sturdy steel and comes in a stylish color that blends classic and modern design features. This bike is the perfect size for a two-year-old. It has a sturdy frame, a supportive seat, and simple handlebars. These features will make learning how to move around fun and safe for your child.
10. Wooden Handmade Music Box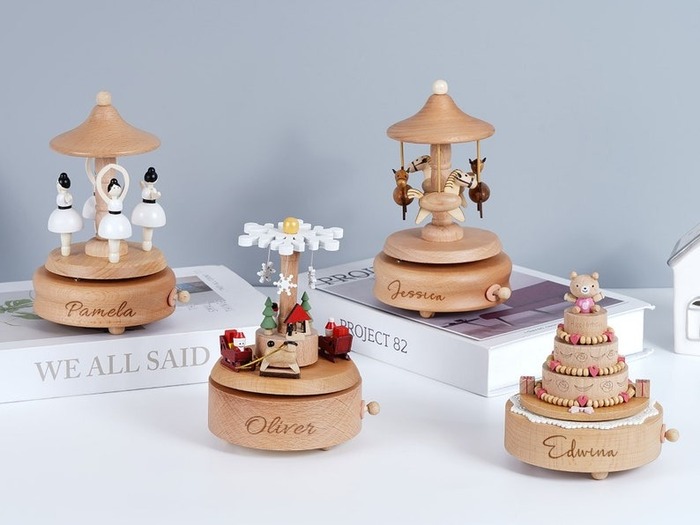 Create enchanting memories with these timeless Christmas gifts for kids that adds a touch of magic to the holiday season. This beautiful sound box was carved from high-quality wood and festively colored to recall the joy of the holiday season. The small but sturdy design of this music box makes it perfect for babies. The soothing tune it plays will help your child develop their hearing, teach them to appreciate music, and show them the joy of traditional craftsmanship from a young age.
11. Personalized Baby Comforter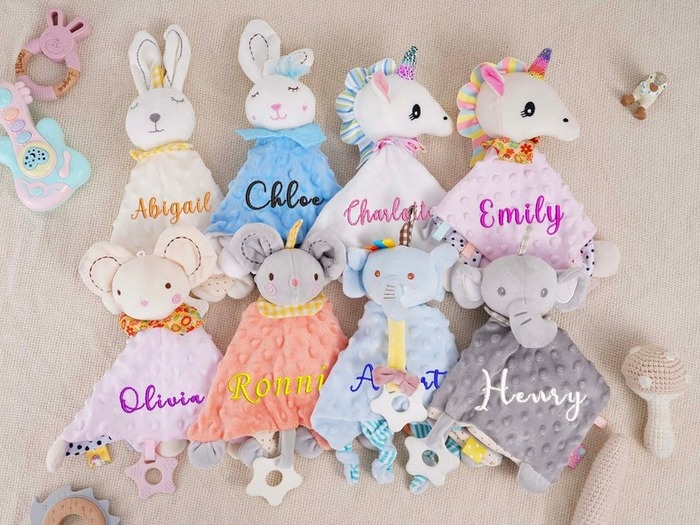 Celebrate the magic of Christmas with the "Personalized Baby Comforter," an affordable gift for your little one during the festive season. This comforter is crafted from high-quality, hypoallergenic fabrics and features a soothing color scheme, making it ideal for your youngster. This personalized comforter is the perfect size for a 2-year-old, making it an essential friend for them. It provides safety and comfort, makes bedtime fun, and promotes mental health during holiday celebrations.
12. Baby and Toddler Learning Bot
Young toddlers enjoy the spinning arms and ball-popper, while some older kids may sing along to various tunes, work on their ABCs, and develop their building abilities. An intelligent coding robot is on every kid's wish list this holiday season.
13. Fat Brain Toys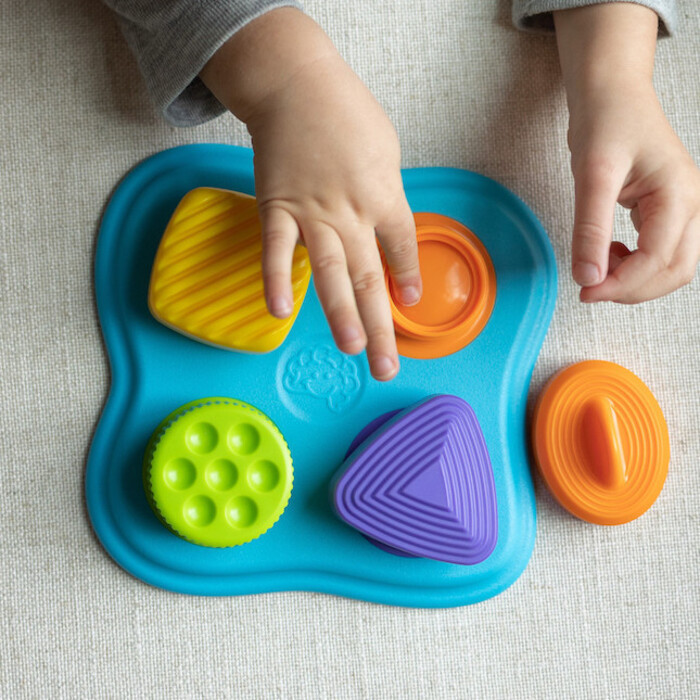 Parents may find this toddler's Christmas toy just as fascinating as their children's. It's a good way for your toddler to work on coordination and imaginative play skills.
14. Personalized Crayon Name Set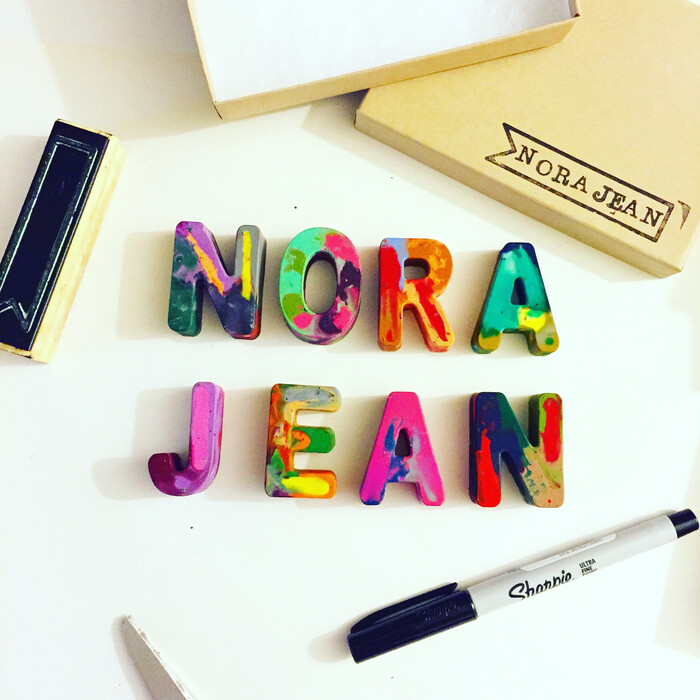 If your kids love drawing, these personalized crayons will sure to bring out their creativity. Whether it's a simple doodle or a masterpiece in the making, you can't help but feel an overwhelming sense of pride. These creative Christmas gifts for kids will give them a extra fun time to make their very own unique pieces of art.
15. Baby Octopus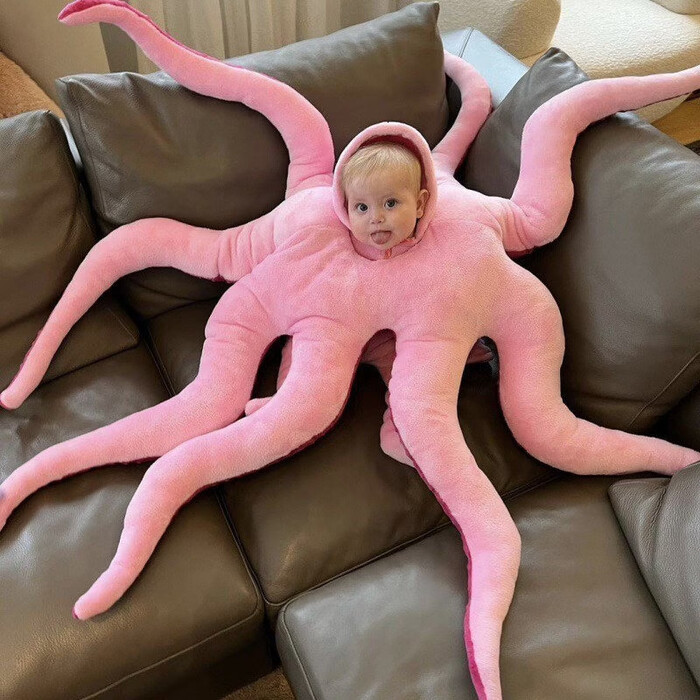 This baby octopus is incredibly plush and soft, making him the perfect nighttime companion. The fact that it has a frown makes it truly distinctive and can teach younger children to exhibit emotions other than happiness at the family game night.
Unique Christmas Gifts For Kids From 3 year old
16. Custom neon sign name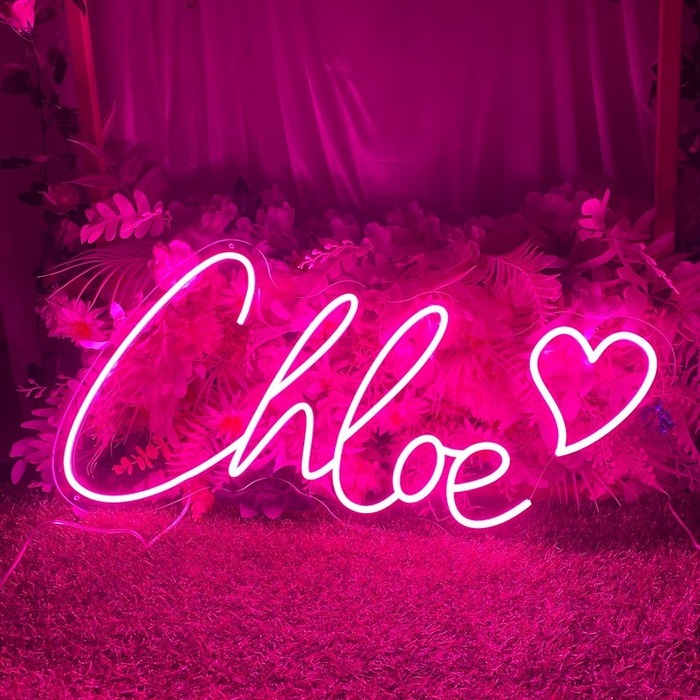 Personalize the holiday mood with this unique and vivid Christmas present for baby girl. This meticulously constructed neon sign allows you to display your child's name in dazzling neon lights, providing a compelling and joyful party decoration. There are different shapes and colors of the sign, so it can be used anywhere. Its soft, warm light makes it feel like a soothing nightlight. It's a great addition to your child's Christmas celebrations and will teach them to be proud of their surroundings.
17. Wooden play food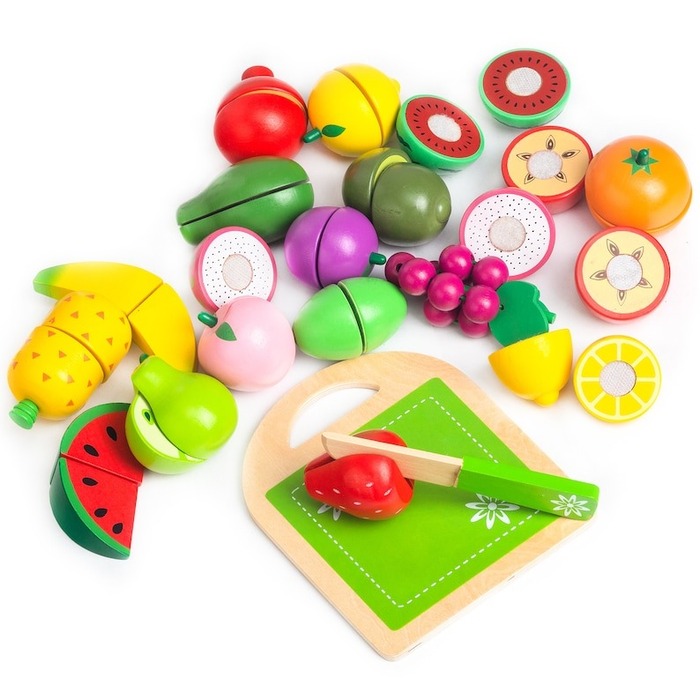 Give the Cutting Fruit Set to your little chef as creative Christmas gifts for kids. It's a great toy that will help them learn new skills and have fun at the same time. The brightly colored toy is made from strong materials to make sure the safety of its parts, which include different kinds of fruits, a wooden knife that is safe for kids, and a cutting board. Get your three-year-old a fun, interactive cooking set for the holidays. It will help them develop their thinking and fine motor skills while they play.
18. Kids' Activity Tracker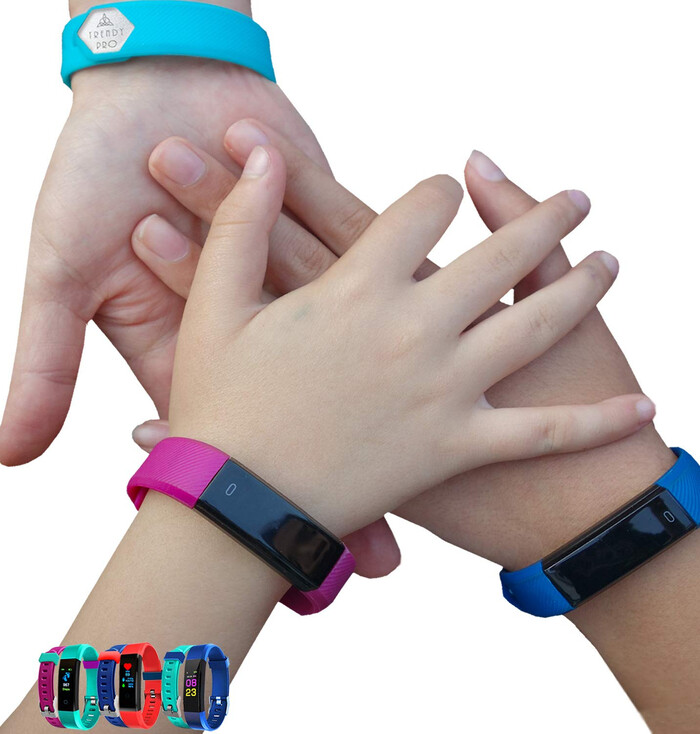 It can be challenging to convince your child to go outside during the colder months. The kids' tracker will help you set fitness goals for your child, teach them how to tell time, and even track their sleep patterns so you can use an app to evaluate them.
19. Keyboard Play Mat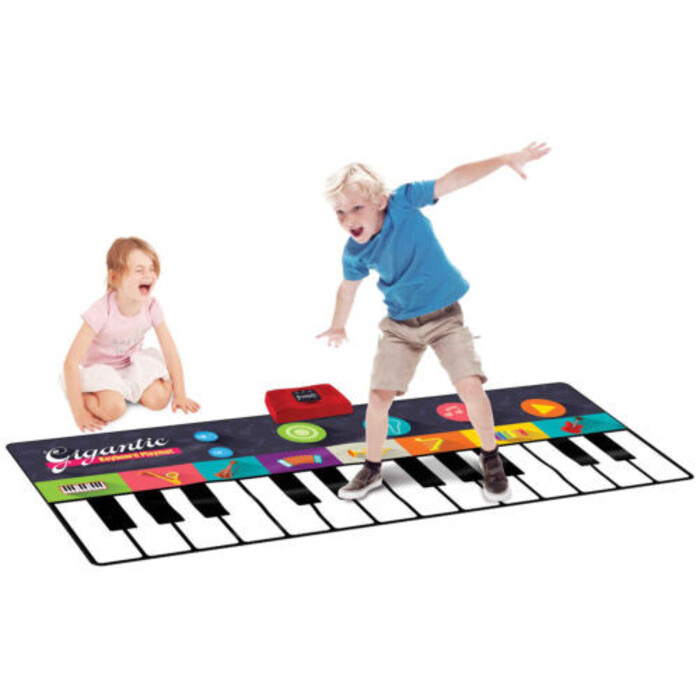 Your kids really into singing and dancing, right? This enchanting play mat is designed to ignite their curiosity and foster a deep appreciation for the world of sound. Let their imaginations run wild as they build a symphony of sound, weaving together stories and harmonies with these fun Christmas gifts that only they can create.
20. Crazy Forts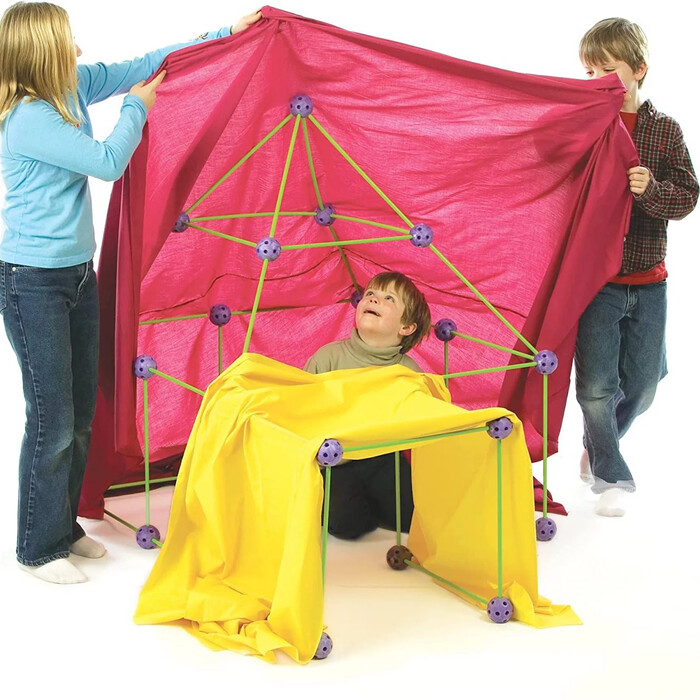 You've never seen blanket forts like this before! Instead of putting blankets over sagging couch cushions, use these rods and connectors to help families build more complex structures.
21. Light Up Tracing Pad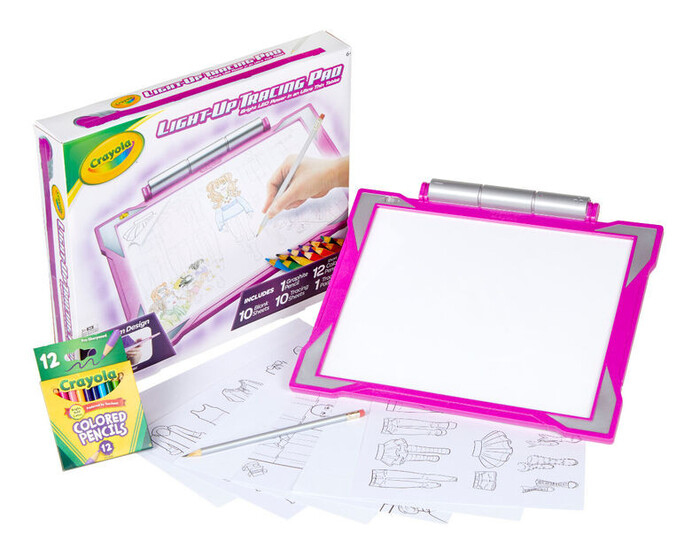 Another creative Christmas gift for kids of all ages? The kit includes more than 100 traceable images that children may combine to create their own creations. The night light makes tracings visible in any environment.
22. Fashion Studio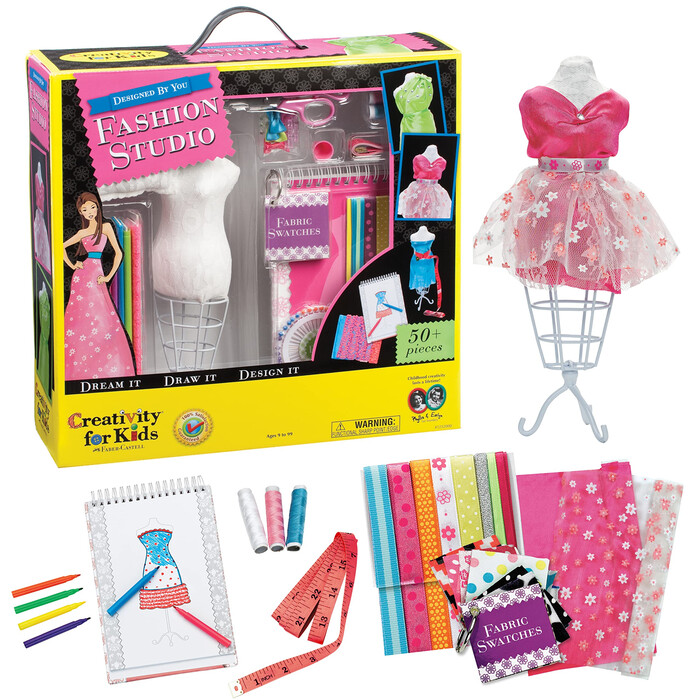 Have you found interesting Christmas gifts for kids that she will all adore? With the help of this kit, which walks children through the fashion design process, get them ready for their own take on intelligent audio.
They can first develop ideas and make sketches, then use fundamental tools to make a model of the miniature mannequin.
Christmas Gift Ideas For Kids From 4-year-old
23. Holiday family matching t-shirt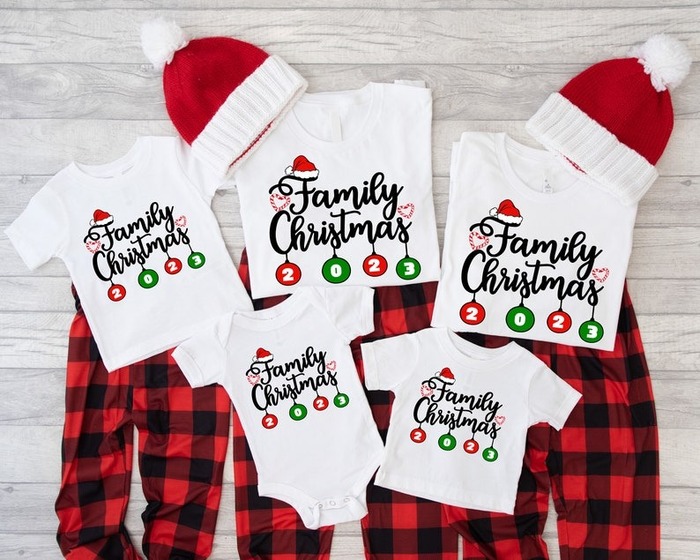 Celebrate togetherness and festive cheer this Christmas with the "Holiday Family Matching T-Shirt" set, a delightful way to unite your loved ones in style. These shirts are available in various sizes, and all have festive graphics that will keep you looking good and feeling great all season long. These 3-year-old-targeted matching tees are a sweet addition to holiday get-togethers, promoting community and bonding among the youngest guests.
24. Tree Cape Costume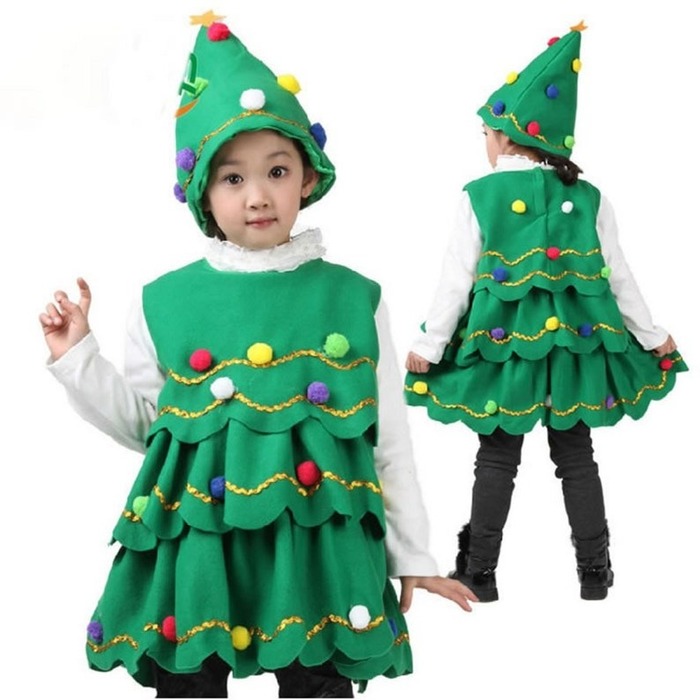 The Tree Cape Costume is a fanciful ensemble that brings Christmas magic to your little one's appearance. Made from soft and lightweight fabrics, this adorable costume features a tree-shaped cape in brilliant festive colors embellished with decorations and a star at the top. It is tailor made for children aged three and not only encourages creative play and helps even the youngest partygoers feel like part of the festive mood.
25. Kick Scooter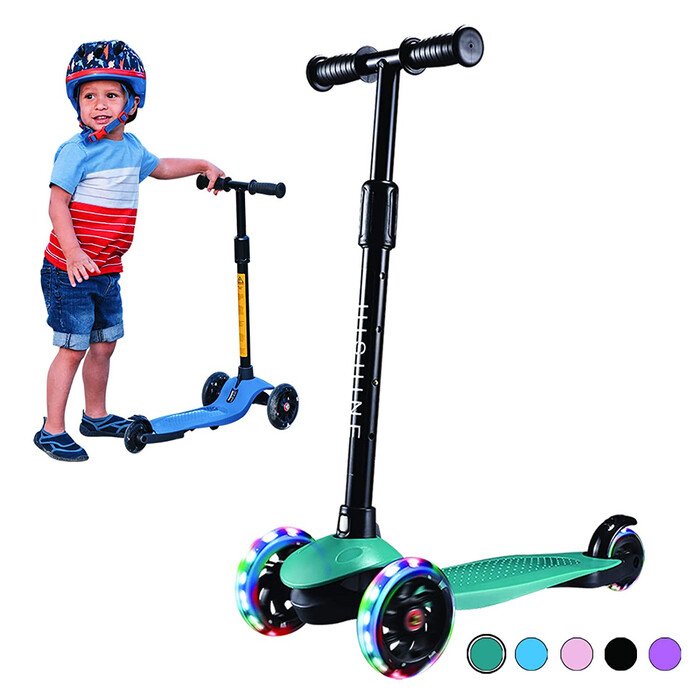 It can be operated standing up or like a bike or scooter. For an effortless ride for kids, the back wheels can be spread out to resemble a tricycle more than anything else. These hottest Christmas toys that kids will love can improve their gross motor skills! It comes in various colors and would make a fun and exciting present for both boys and girls.
26. Bike or Balance Bike
We truly believe in getting kids moving around here. Therefore, we favor kids' toys that encourage them to play outside while getting some exercise and enhancing their fine motor skills!
Consider a balancing bike for your child if they are starting (for kids ages 2 to 4). Older children can either start riding with training wheels or a giant bike.
27. Laser Kid Toy Car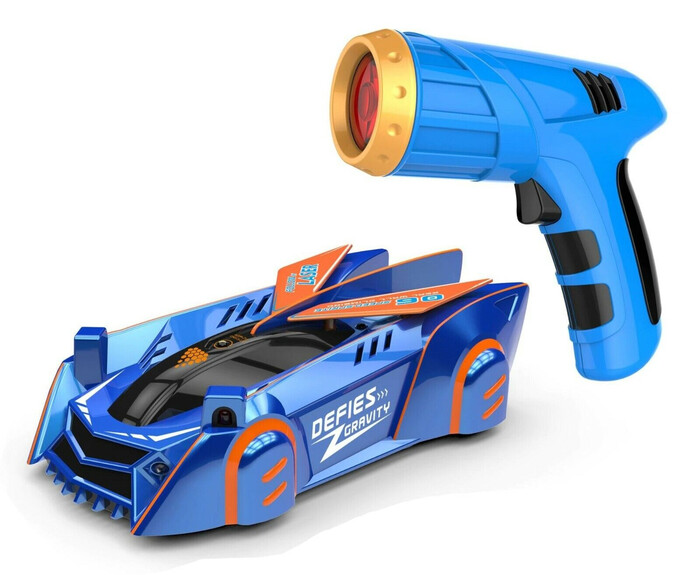 The way this race car climbs walls and even the ceiling will astound kids! It has a laser that children may use to steer its direction, and it can travel over any flat surface (without destroying walls).
28. Talking Microscope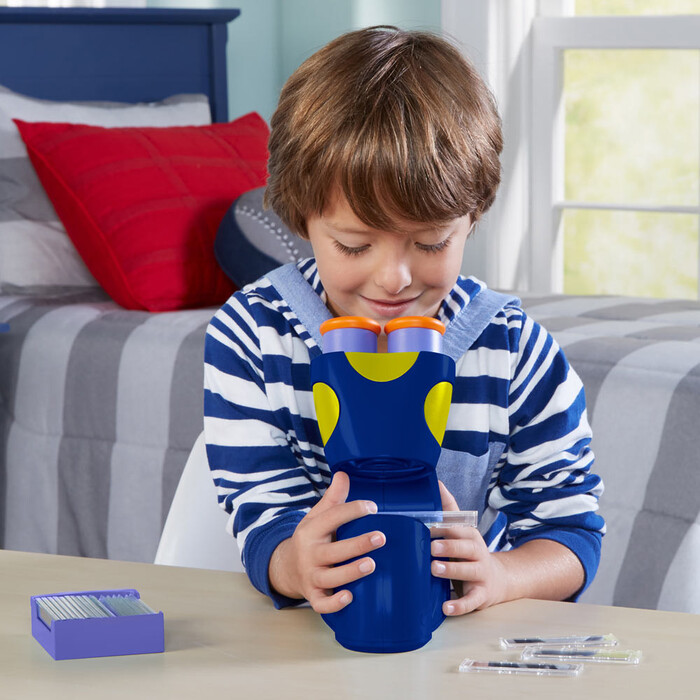 Are you looking for practical Christmas gifts for kids? Kids will view close-up nature photographs when they gaze at the slides underneath this educational toy.
The microscope's voice then provides information about the creatures and vegetation. To determine whether they have remembered anything, they can also use it in quiz mode.
29. Jewelry-making Supplies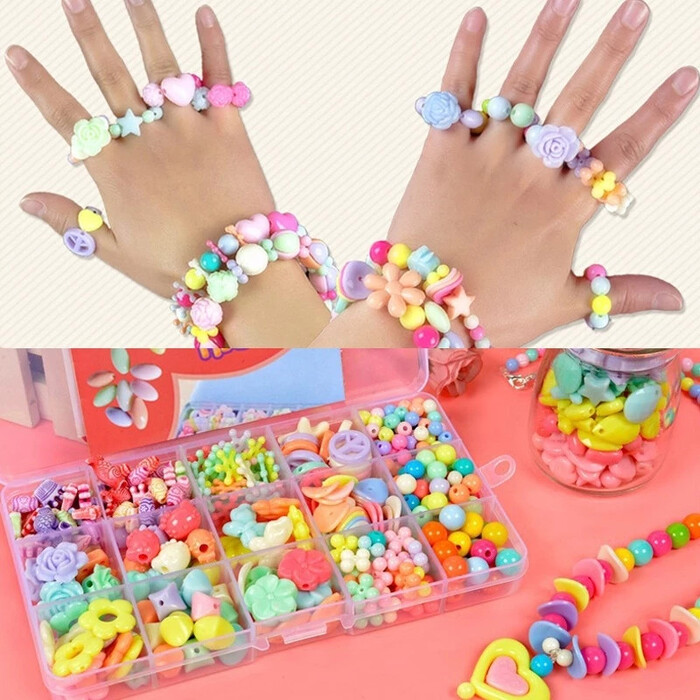 Give your girls these lovely Christmas toys with a jewelry-making kit if they enjoy accessories and you want to encourage their interest in a new activity. Making bracelets, necklaces, and earrings for their pals can keep them entertained for hours.
30. Magnatile Gift Set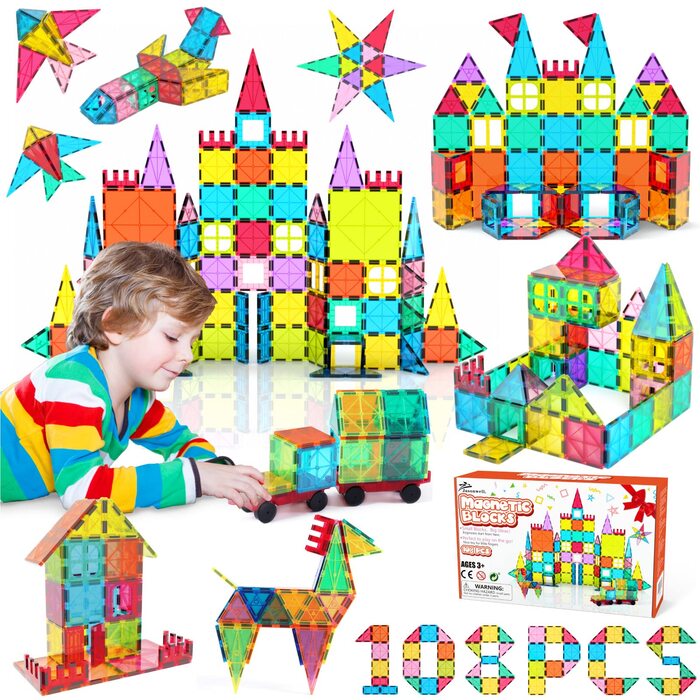 These vibrant, translucent magnetic tiles help kids develop their spatial, numeracy, and building skills. Older children can create in three dimensions, while younger children love building with them on a flat surface. They are excellent for single-child or group play.
You can never have too many of these great building tiles, so if you already have a set, think about getting another set in different shapes or colors as a holiday gift this year.
Best Christmas Gifts For Kids From 5 year old And Up
31. Busy Board Montessori Toys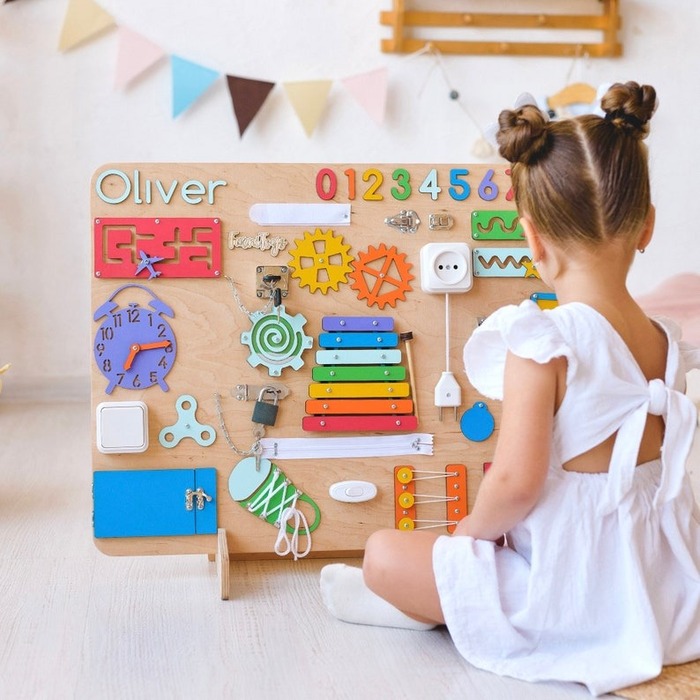 This Christmas day, give your kiddo the gift of a lifetime: the chance to learn while having fun with the Busy Board Montessori Toys. This interactive board is made of long-lasting materials and bright colors to encourage sensory exploration, and it includes various activities like buttons, laces, and switches. It is a wonderful and educational holiday gift for children since it is just the right size for their hands while encouraging the development of fine motor skills, problem-solving strategies, and cognitive ability.
32. Loog Mini Electric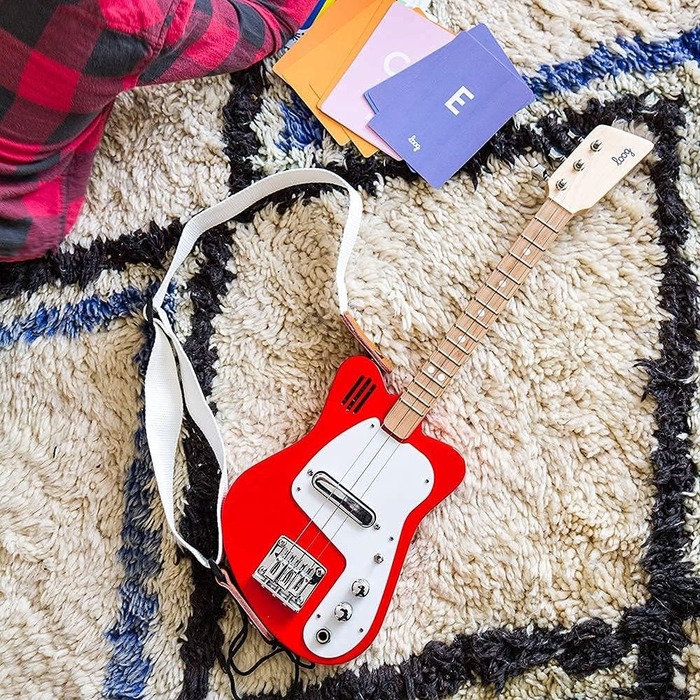 Give your little musician the exciting gift with the Loog Mini Electric, the perfect blend of holiday cheer and musical discovery. This kid-friendly electric guitar is ideal for beginners because it is small, colorful, and made of high-quality materials that won't break easily. The streamlined design of its makes it a great instrument for introducing children to the world of music, stimulating their imaginations and developing their motor skills as they play.
33. Wonderbly Our 12 Days of Christmas Book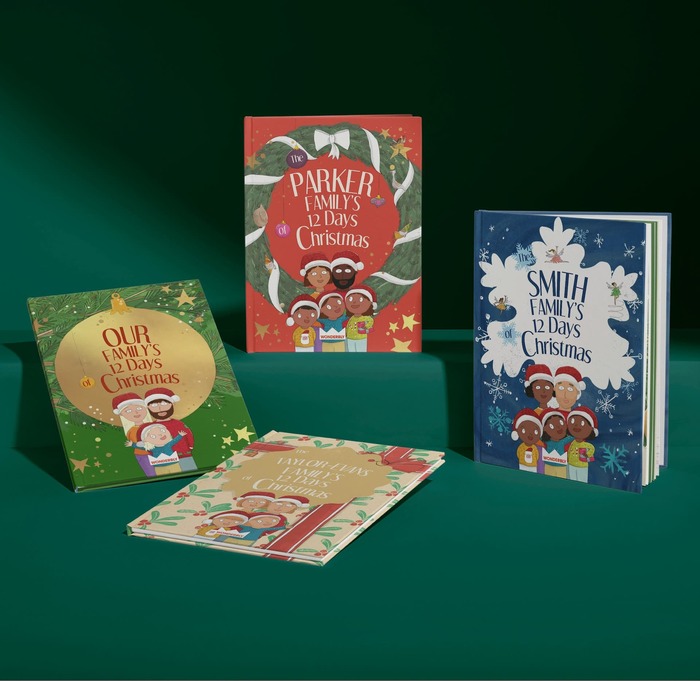 In the "Wonderbly Our 12 Days of Christmas Book," you'll take a joyous and unique trip through the classic Christmas carol as you celebrate the season. Personalized with the child's name, this exquisitely designed book features colorful images. Its enormous size, bright colors, and sturdy construction not only make it visually appealing but also ensure that it withstands the passionate treatment of tiny hands, making it fantastic Christmas gift ideas for children.
34. Family Photo For Christmas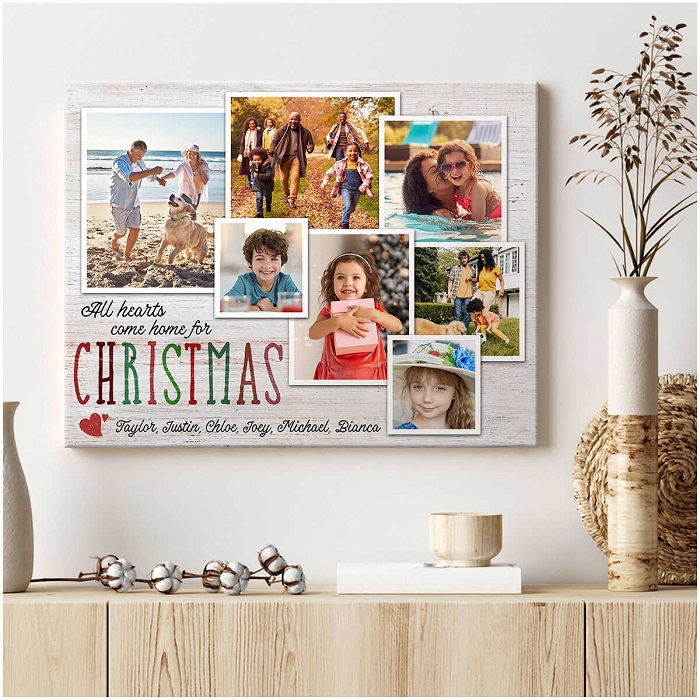 Shop Now
Do you want to leave your kids with a lasting impression? Give them a canvas print of a particular event your family had together, and they'll cherish it for years to come. This canvas will undoubtedly add the coziest touch to their room.
35. Minions LEGO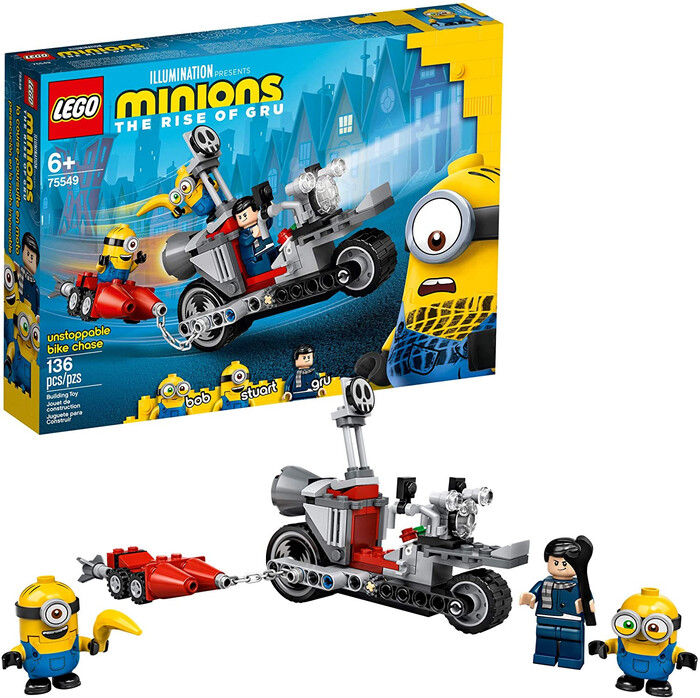 No child on the planet does not adore the Minions. LEGO is a gift that will always be popular because it helps kids be creative and imaginative while also teaching them to follow directions. Overall, it's a potent combination.
My two watched The Rise of Gru at least three times in the theater; it was the big kids' movie hit of 2023. As a result, they will have the opportunity to recreate one of the film's most memorable scenes with Kevin, Stuart, and Otto.
The Lego Life app even has a fantastic interactive guide to assist them with all their favorite characters.
36. Gemstone Dig Kit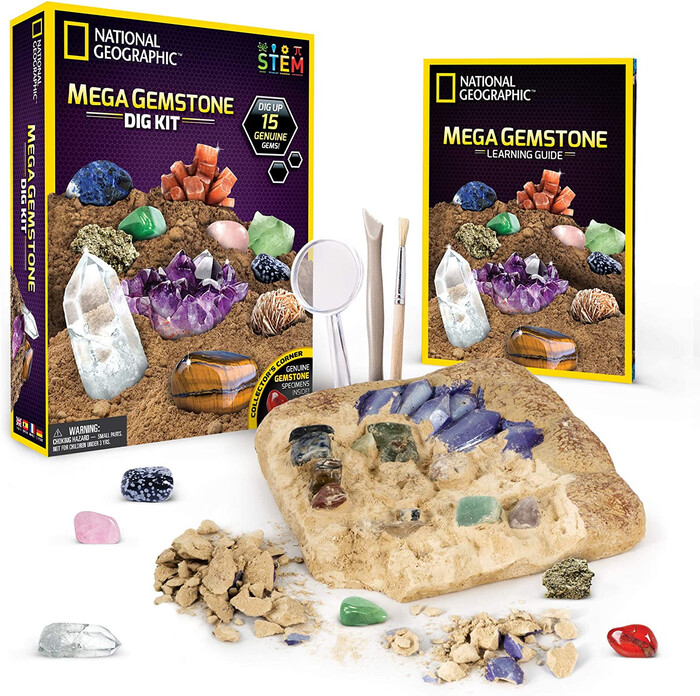 With this kit, you may enjoy the thrill of having genuine jewels and the enjoyment of chipping away to uncover a hidden treasure! A chisel, a brush, and a magnifying lens are all included in this dig kit so kids can go treasure hunting and examine the magnificent gems they find, such as amethyst, tiger's eye, quartz, and obsidian.
37. Augmented Reality Globe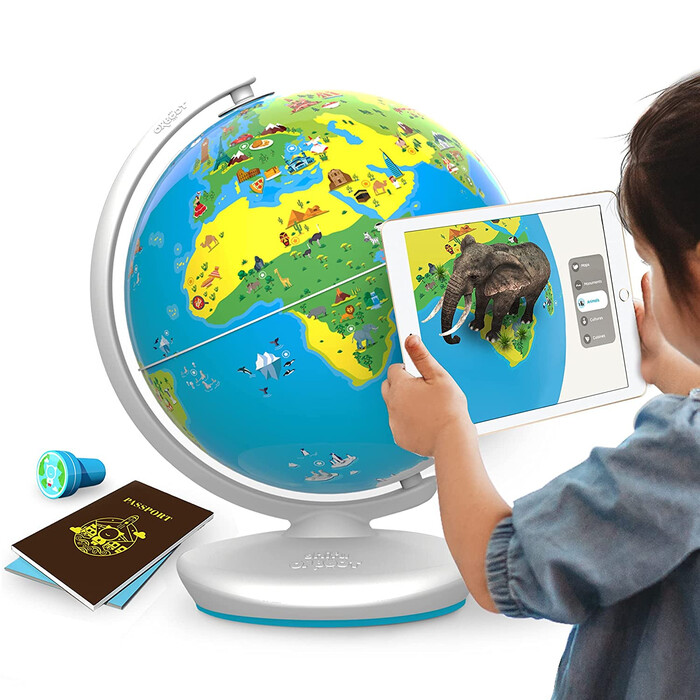 Not your grandmother's globe. Kids may learn about the world while they play with the help of an app that couples an augmented reality globe with over 1,000 local facts. They only need to scan a portion of the world to go on an augmented reality journey.
38. Rollerblades or Skates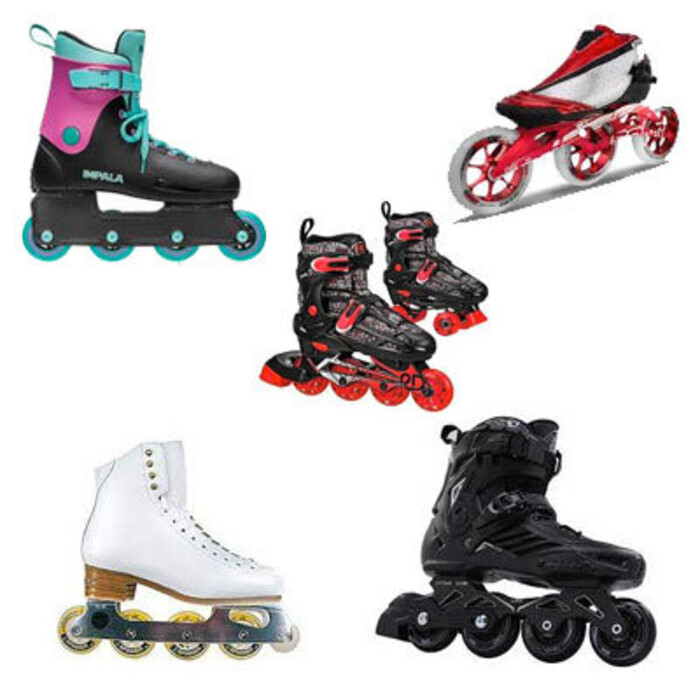 What kid doesn't love a stylish skate as a Christmas gift? Don't forget to wear a helmet, knee pads, ankle guards, and elbow pads! These trendy skates are one of the greatest Christmas gifts for kids you should consider.
39. "Dear Santa for Christmas" Ornament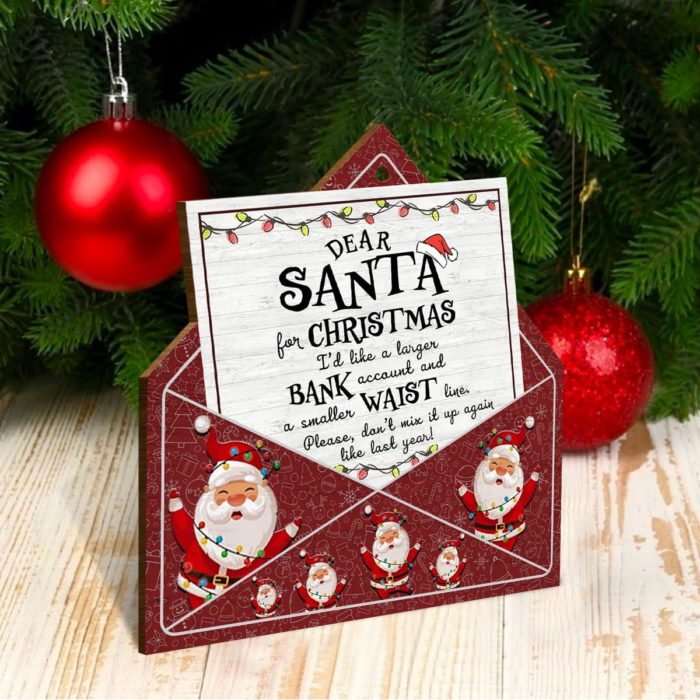 This jolly ornament is the ideal present to sprinkle merriment and giggles into your little one's festive festivities. Adorned with the delightful shape of a jolly letter to Santa, it showcases a whimsical and merry message that joyfully exclaims "Dearest Santa…" – creating a festive and lighthearted ambiance for the yuletide season.
This festive ornament is adorned with charming pictures of jolly old Santa Claus and exudes the magical spirit of Christmas, making it irresistible to children. It's excellent for the holiday season since it can be used both as a tree ornament and as a keepsake, and because it captures the wonder and delight that children feel at this time of year.
Intentional kid-friendly Christmas presents
40. Kids' experience day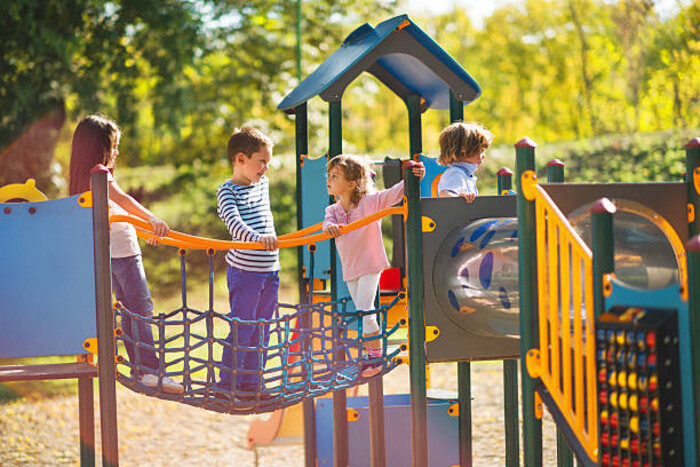 A memorable experience is a perfect gift for all the kids at every age at Christmas because it will leave them with a lasting impression. They will get excited and have so much fun when you spend a day visiting the amusement parks with them.
41. Fairy Garden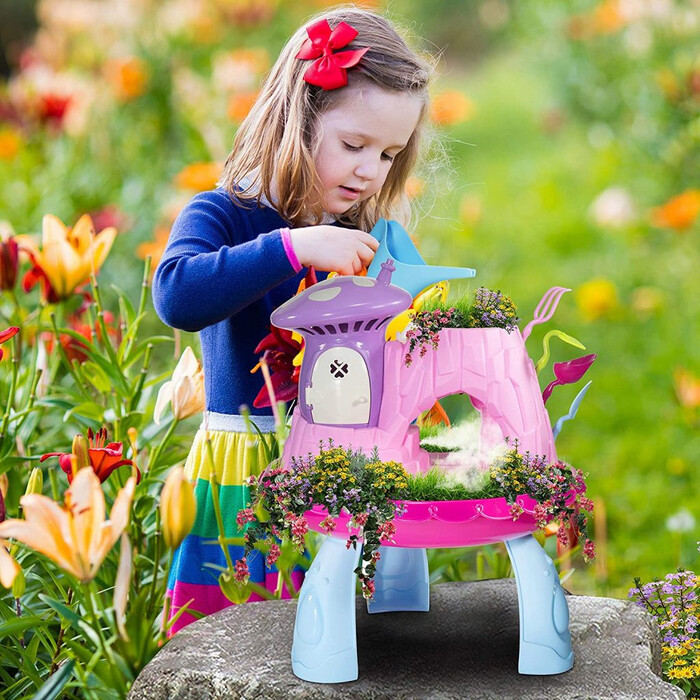 These unusual Christmas gifts for kids are fairy hamlets full of plants that kids can cultivate from seeds on their own.
Create a beautiful world with the Fairy Garden activity set—a perfect place for imaginative play that any kid is sure to love. This one comes with enchanting lights, music, sound, and play items for fairies – everything the kids need to create a lovely fairy garden at home. This magical kit allows little ones to bring the charm of a fairyland indoors, nurturing creativity and sparking joy for any kid in need of a delightful escape.
42. Candy Floss Maker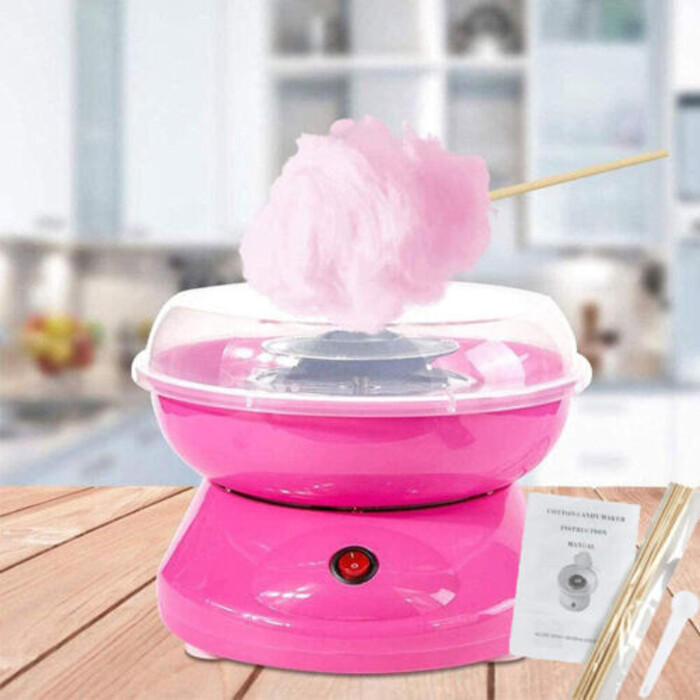 This talented kid will like it if you don't mind a little sugar rush. What could be more enjoyable than crafting your own fluffy candy floss that would pass muster at a fair (with a bit of adult assistance, of course)?
A spoonful of candy floss, sugar, and several wooden sticks are included in this adorable set. Add them together and watch the magic happen!
43. Walkie Talkie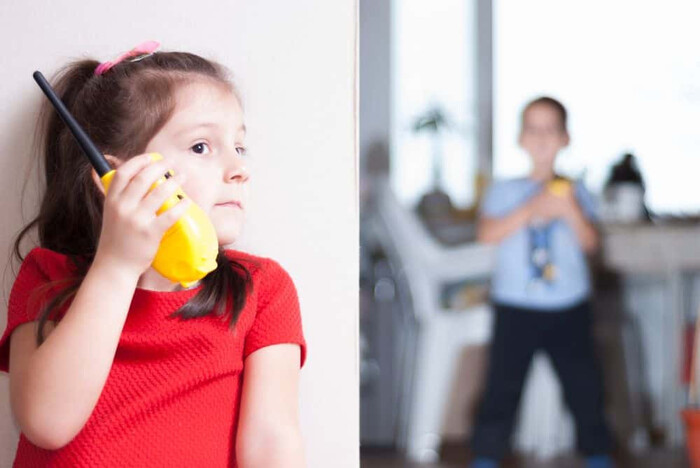 "I'll see you in five minutes." Whether your child has a neighbor who lives nearby or enjoys playing spy games with friends, they will enjoy interacting with one another using walkie-talkies.
The walkie-talkies are ideal for indoor and outdoor use and have a key lock mechanism to prevent children from accidentally entering unauthorized channels.
>> You can also read the following:
As the holiday season approaches, every kid counts the days until they open their presents. They will wait for Santa to come down the chimney and put their gifts in their socks. Be Santa to them and present them with the gifts they deserve. We hope the gift list of Christmas gifts for kids above might inspire you as you search for the perfect present for your precious child.