It's the holiday season, and if you're like most buyers, you've put off finding great gifts for your loved ones until now. Oh Canvas can help if you struggle with the perfect gift for your cherished brother. You may be sure to locate something he'll treasure forever with the help of this list of the 44 greatest Christmas gift ideas for brother. You might even get the nickname "beloved sibling" from him!
Christmas Gift Ideas For Brother Who is More than 20 Years Old
1. To My Brother Necklace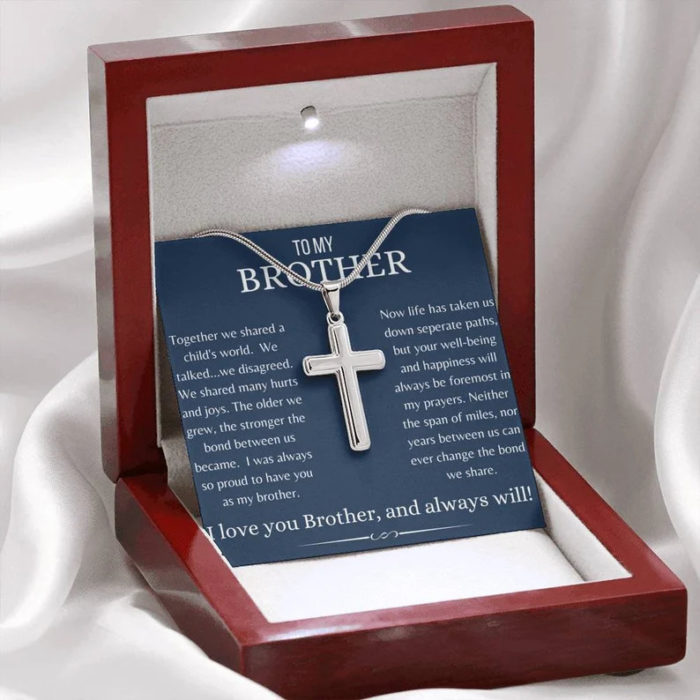 There are many wonderful presents in the same category to consider if a bracelet is not your brother's style. A great gift idea may be a stainless steel necklace with a meaningful gift card. Whether he wears it every day or keeps it as a keepsake, this is a great way to show him how much you care.
2. Customized Can Cooler Case Collection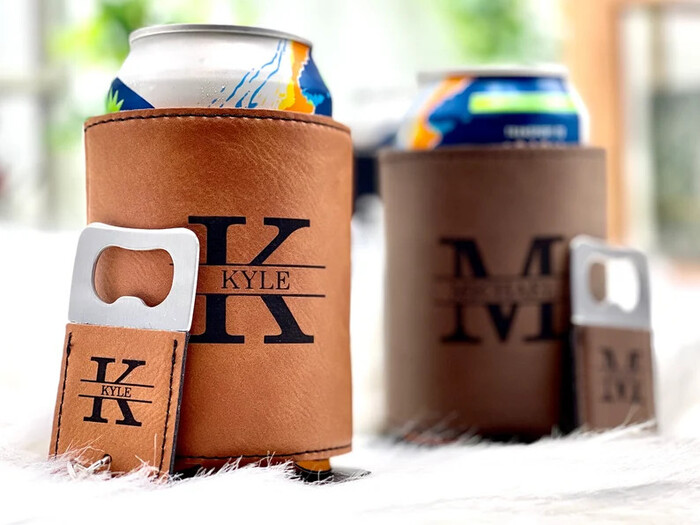 With this stainless steel can cooler, his beer or other canned beverages will do the hard work to keep bottles and cans cold everywhere! The good quality cooler doesn't get moisture outside and has ridges for a secure hold.
3. Organic Electronics Organizer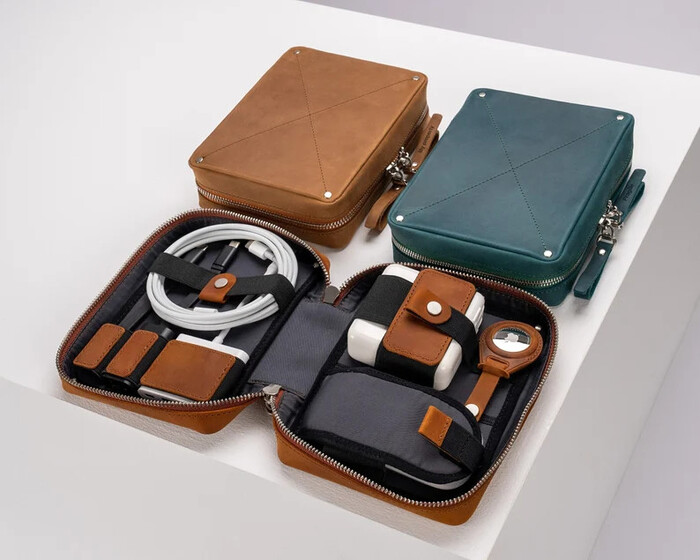 For the brother who travels regularly, these cases are the best part of Christmas gift ideas for brother. Chargers, wires, cables, external batteries, AirPods, and other little objects are kept secure and organized in the case. You have choices to shop in three different colors including coffee, dark brown, and navy to treat your brother in the best way!
4. LED Baseball Cap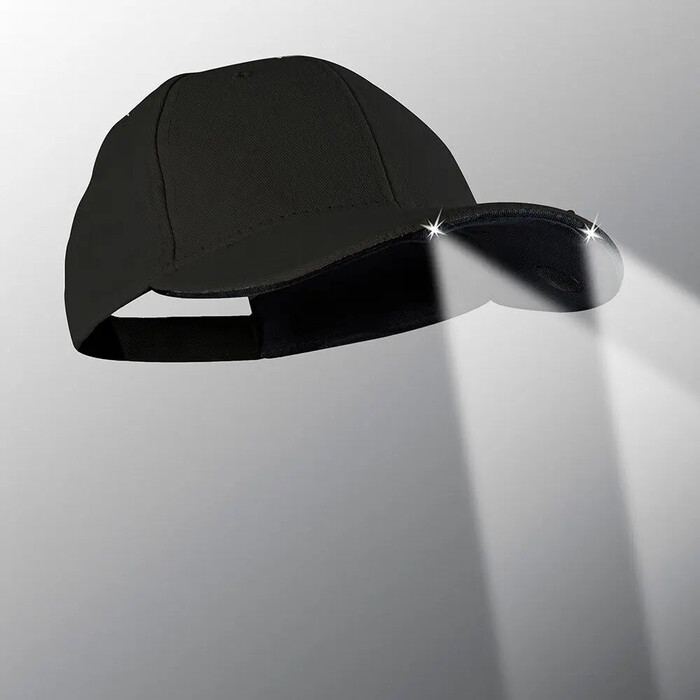 This cap will keep your brother a little bit safer if he runs, walks, or walks the dog at night. And when the electricity goes out, it's fantastic. This must-have hat includes four built-in 48-lumen LED lights illuminating up close and from a distance.
One thing special is that four replacement batteries are included in the cotton hat. Whenever wearing this hat, he'll remember all the good things you have done for each other!
5. Skincare Set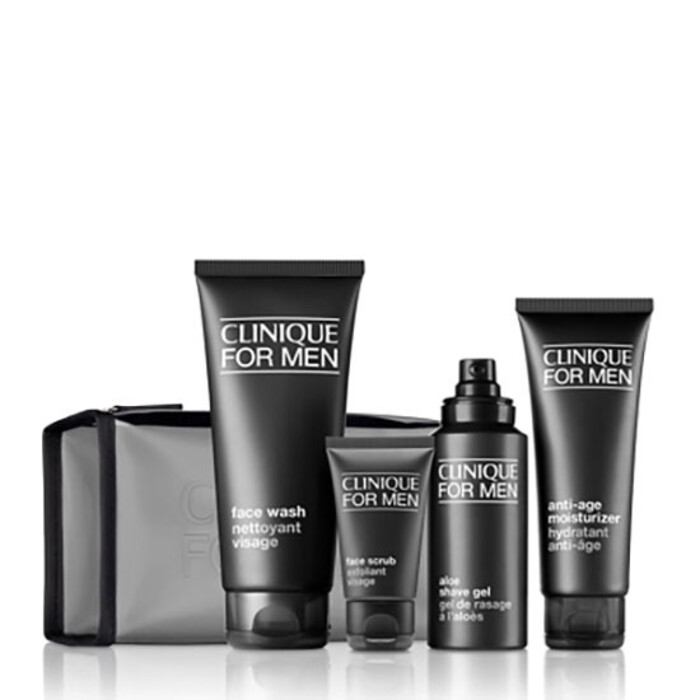 Although men may not be interested in a complex, multi-step skincare regimen, everyone's skin needs at least some basic maintenance. Especially for those who have facial hair!
His self-care will improve with this straightforward skincare routine set! Face wash, face scrub, and moisturizer are all included in this Christmas gift for men.
6. Stainless Steel Ice Cubes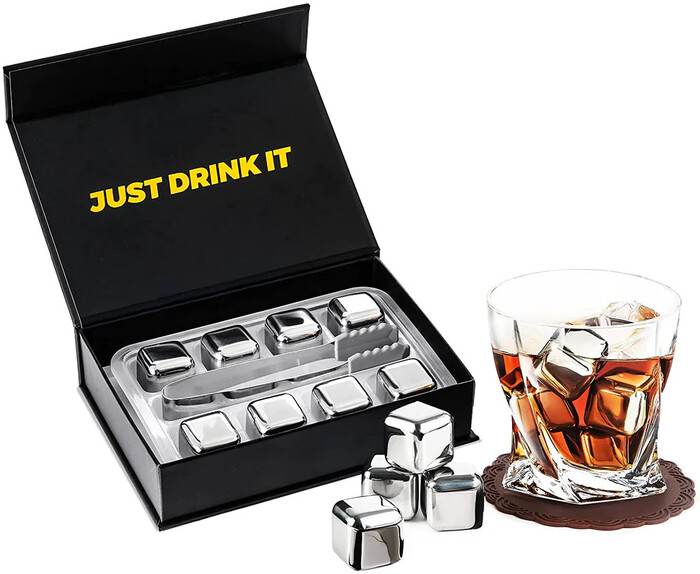 Ice cubes can ruin ice cubes, whiskey, iced coffee, and iced tea. This pack of reusable stainless steel ice cubes can help him solve that issue. These cubes are just a great stocking stuffer present for the holidays and a great addition to their home bar.
7. Duffel Bag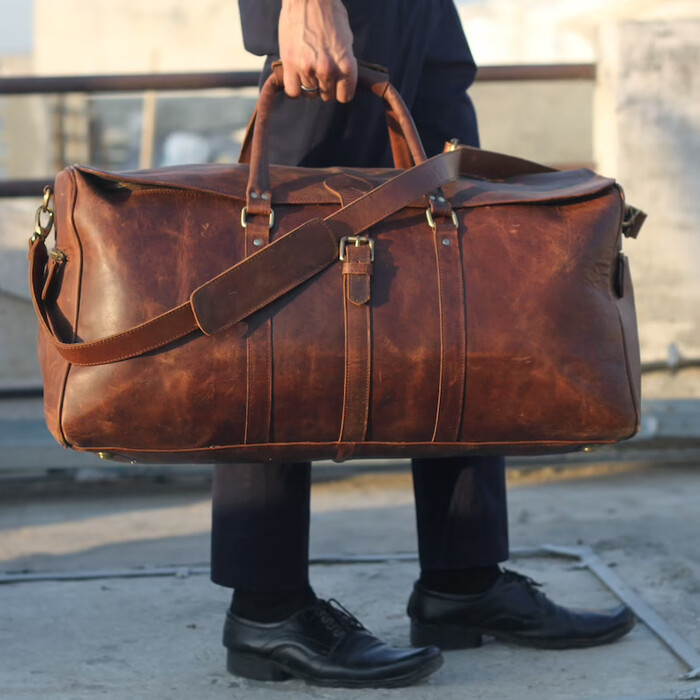 The perfect way to celebrate his holiday season is with a unique, personalized weekend duffel bag! Because it is made specifically for him, he'll love these bags as outstanding Christmas gift ideas for brothers.
8. Adjustable Dumbells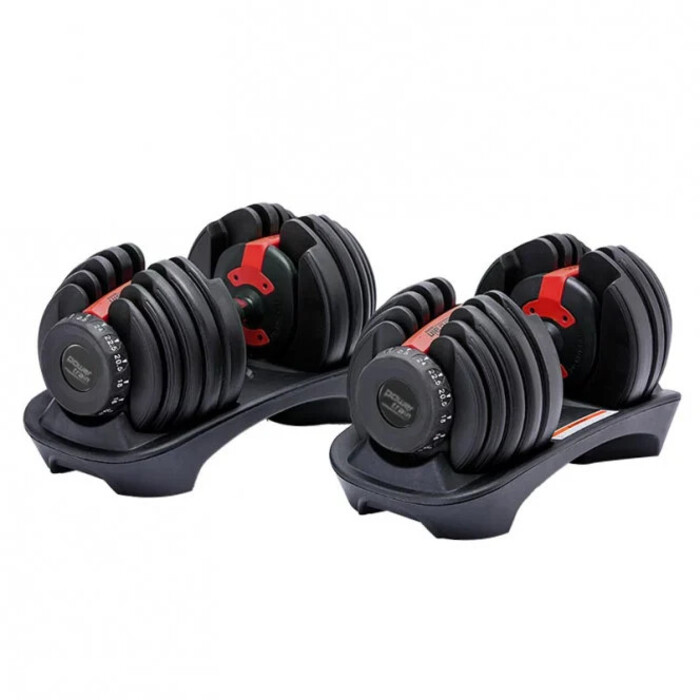 Adjustable dumbbell weights will kick-start your brother's at-home workout regimen. They are small and easily adjustable from 5.5 to 27.5 pounds, which is good for storing in the house.
For enhanced wrist safety, they also have padded handles. You need to show him how to search YouTube for strength training videos, and he'll feel ready for the new year.
9. BBQ Grilling Food Gift Set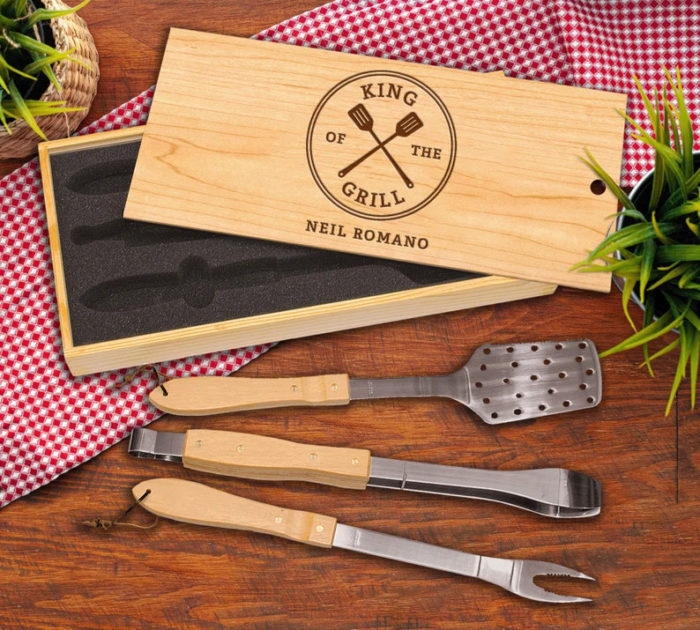 This top-notch package has everything needed for a practical barbecue in your house. A bunch of food is made so much more easily with this set!
The case also makes it simple to carry this equipment for picnics, camping, tailgating, and other great outdoors. Think about a good hot sauce or a superior flavor added to this good-quality gift box! Shopping and gifting those to your brother is a perfect way to encourage him to usually cook a meal a bit more!
10. Personalized Canvas Wall Art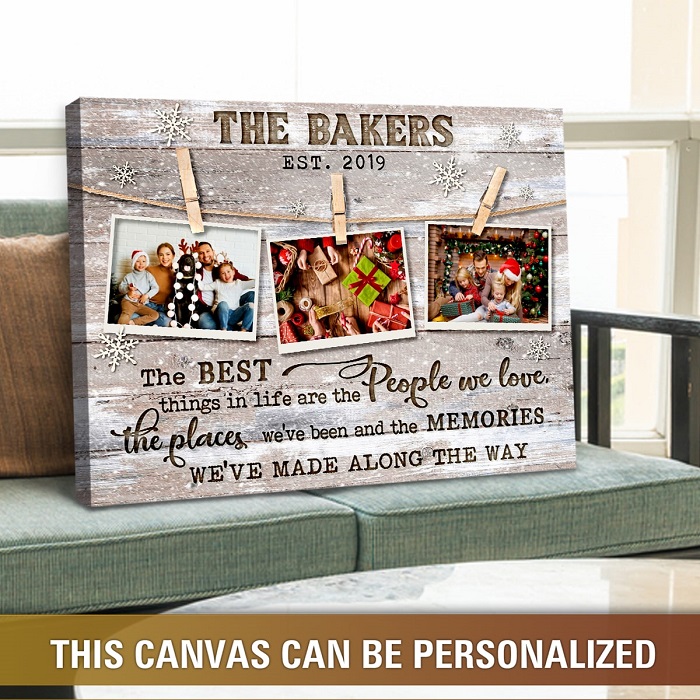 Nothing beats a family for personalized canvas art when it comes to Christmas gift ideas for brother. Especially for whom becomes a dad.
A unique family portrait is a great way to warm up his home. He'll always be reminded of all the fantastic times you two have had together with this thoughtful gift.
11. Map Passport Holder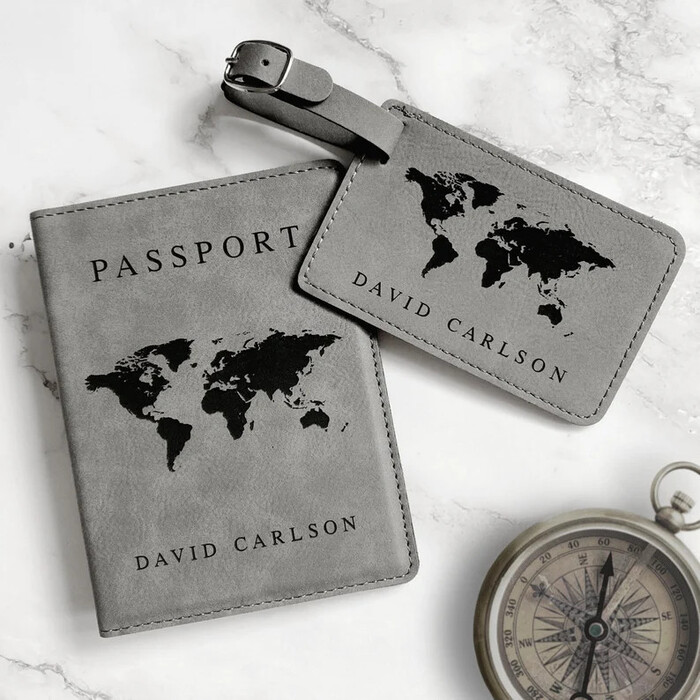 This map passport holder is the best gift if you're searching for straightforward yet trendy personalized Christmas gift ideas for brother. This piece's distressed appearance makes it age gracefully, making it a great gift for most people who enjoys seeing new places.
>>> Recommend reading: 50 Perfect Christmas Gift Ideas For Dad in 2022 To Show Your Love
12. Car Wash Kit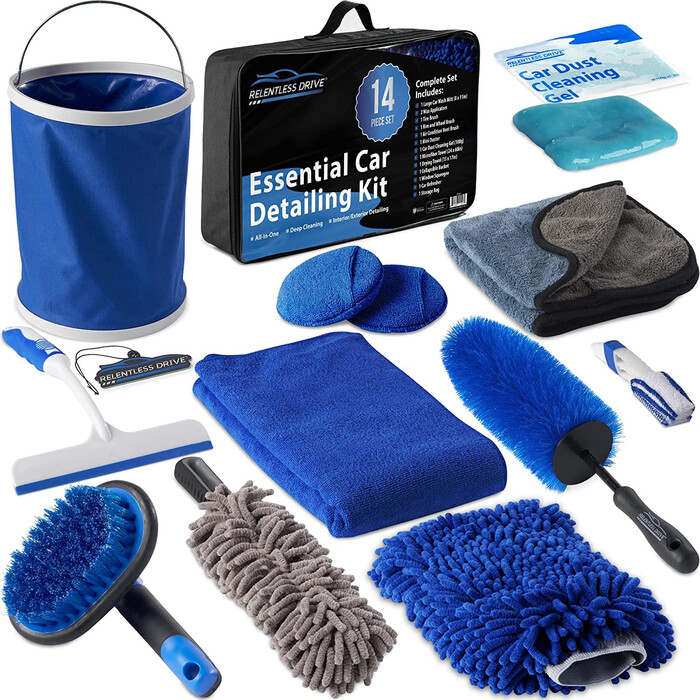 Everything a man may need to clean, maintain, and protect their car's exterior, interior, wheels, and tires is included in this pack. This kit includes everything you need for basic auto maintenance, including detailer, cleaner wax, car wash shampoo, and wheel and tire spray. Any vehicle lover in your life will love receiving this kit as a perfect gift box!
13. Sneaker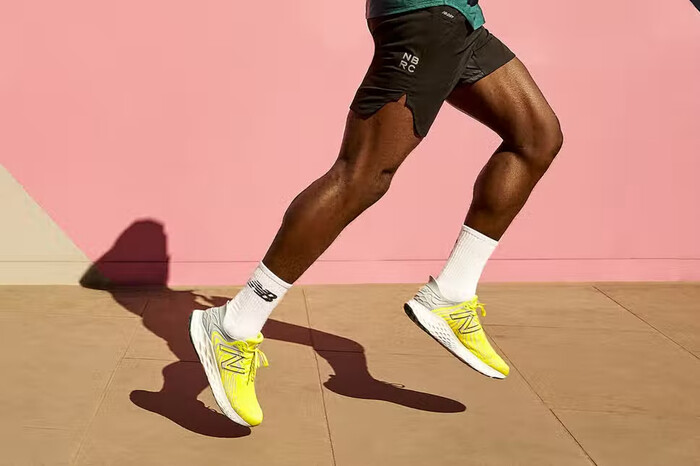 Do you have a bro who loves running in the morning everyday even if it is cold? Although your brother aspires to seem stylish, he occasionally needs helpful encouragement from the more fashionable sibling who knows the proper footwear. These understated yet fashionable sneakers will feel great with anything in his closet.
14. Grooming Kit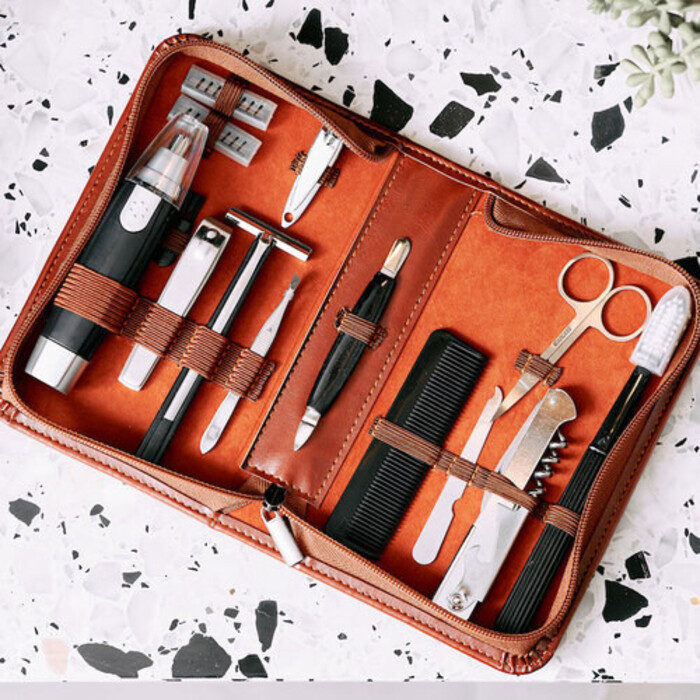 This set includes a body wash and shampoo that thoroughly cleans, freshens, and revitalizes the entire body and a powerful, nutrient-rich cream that replenishes moisture to battle fine lines, wrinkles, and weariness while shielding the skin from the environment. This team will maintain his skin's health and fashionable appearance with just a few simple actions.
15. Casual Camp Backpack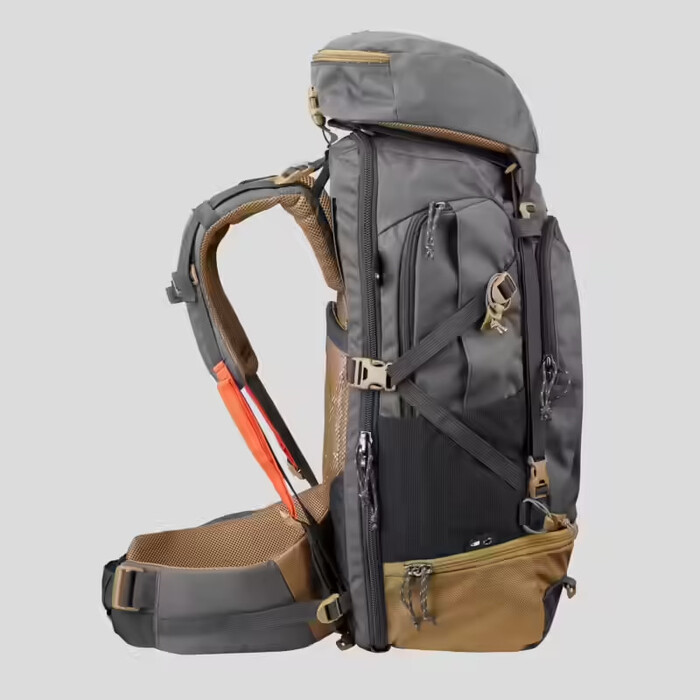 This insulated bag can serve as your go-to travel or hiking companion. He can use it to maintain the ideal temperature for his meals and beverages, whether preparing for overnight expeditions or day outings.
16. Beard Kit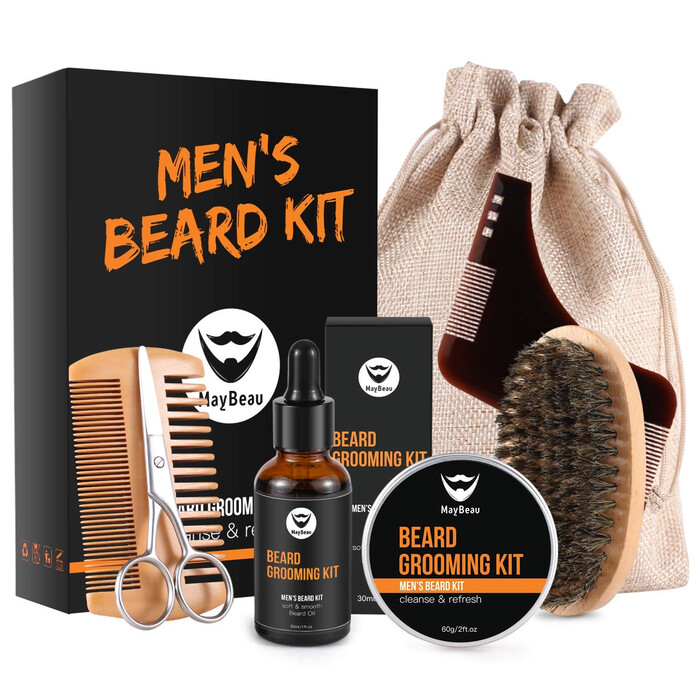 You can't go wrong with bread kits as thoughtful Christmas gift ideas for brother. If your brother likes to grow a beard, he needs this collection of grooming supplies to keep him looking and feeling like a gentleman. Within the present box, he'll discover a cleanser, detangler, conditioning oil, and balm to keep his chin hairs feeling soft and appearing shiny.
17. Virtual Reality Headset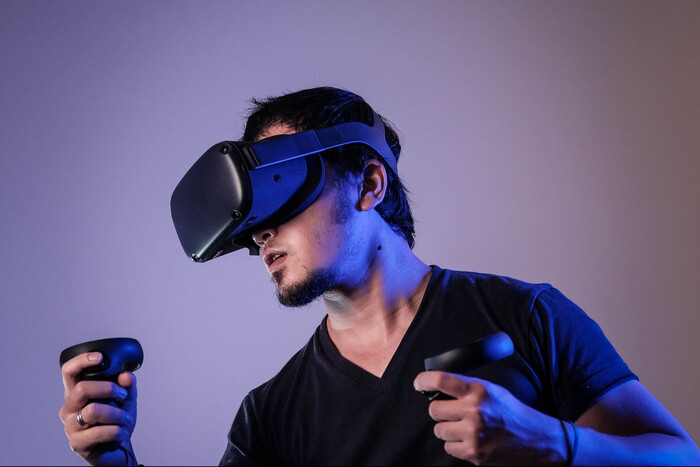 Is your brother always playing games to relax for hours in his free time? He'll feel like entering a virtual world once he connects this headgear to his iPhone or Android device. Reviewers on Amazon say that it's important for him because the headset is comfortable enough to wear for hours while gaming.
18. Laptop Cooling Pad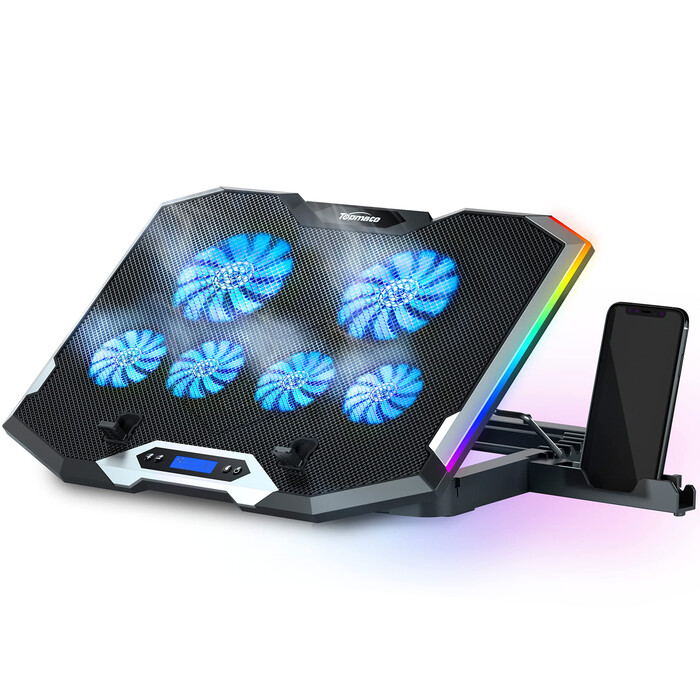 This laptop cooling pad, with six built-in incredibly silent fans and a blue LED, would excite any gamer. Thus, you can't go wrong with these amazing Christmas gift ideas for brother. It's even greater when going with a small Bluetooth speaker!
19. Custom Whiskey Decanter Set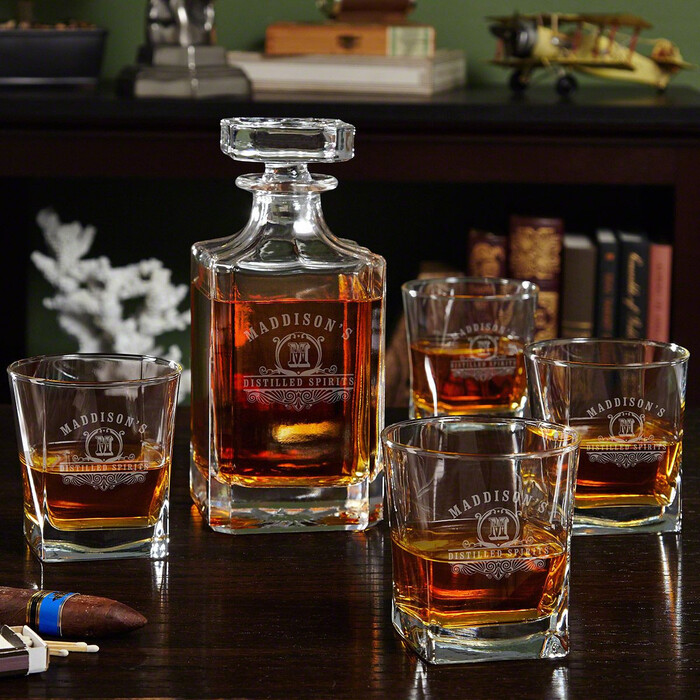 After mixing so many drinks for teams, the honorary bartender deserves the best. This unique glassware set, which includes a whiskey decanter and two glasses, will spruce up his bar cart. For good measure, serve it with a bottle of whiskey.
20. Percussion Massage Gun
This deep tissue massager will be appreciated by him if he enjoys working out. This useful gadget provides pain relief for all aches and pains with eight massage heads and five massage speeds. It becomes the best gift if your brother runs small businesses or is a cat dad in major cities.
21. Cozy Beanie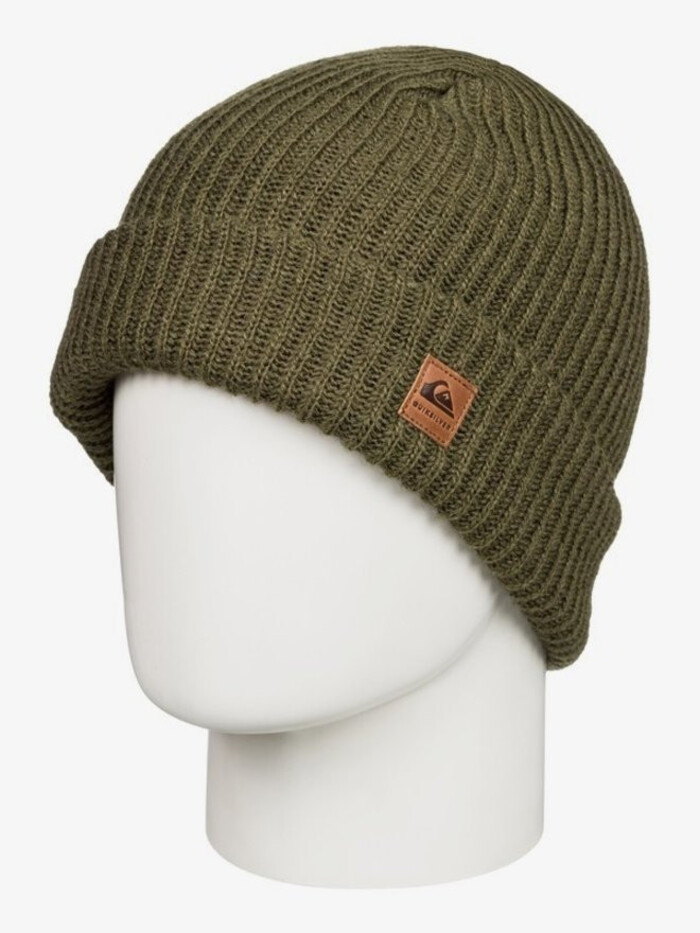 These beanies make the best Christmas gift ideas for brother in this life because winter is just around the corner. This soft style is renowned for being extremely toasty, particularly on the ears. It also comes in a variety of hues to suit his taste.
>>> Read more: 45 Special Christmas Gifts For Sister-In-Law In 2022 Holiday
22. Workout System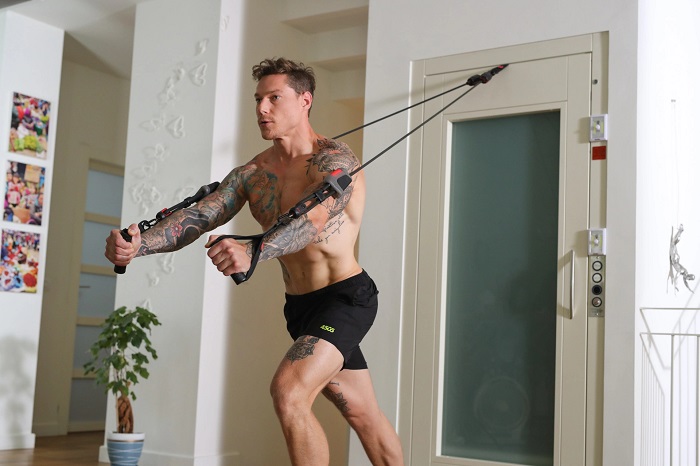 Gifting the best gift makes fitness simple! Bodyweight exercise has been shown to improve muscular activation, lower the risk of injury, and hasten the rate of progress. It's a great gift for an athlete who wants to improve their muscle.
23. Hydro Flask Water Bottle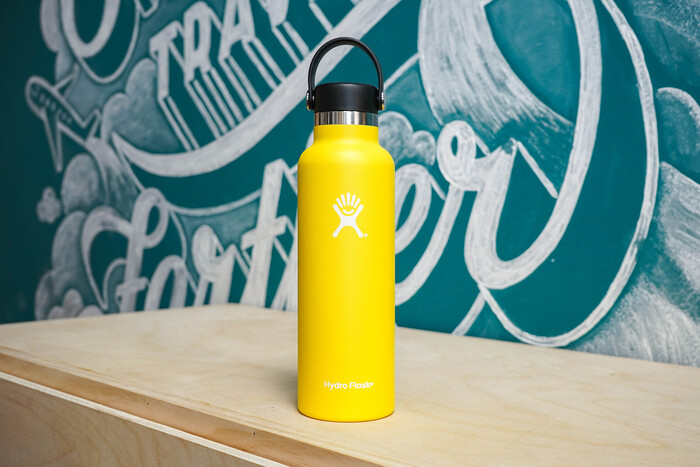 Any guy would want to sip his favorite beverage, like coffee, from this cool bottle. It can go in the dishwasher, is made of eco-friendly materials, and keeps his favorite hot or cold drink at the perfect temperature. This is undoubtedly the best gift on Christmas for brothers!
24. Photo Keychain Case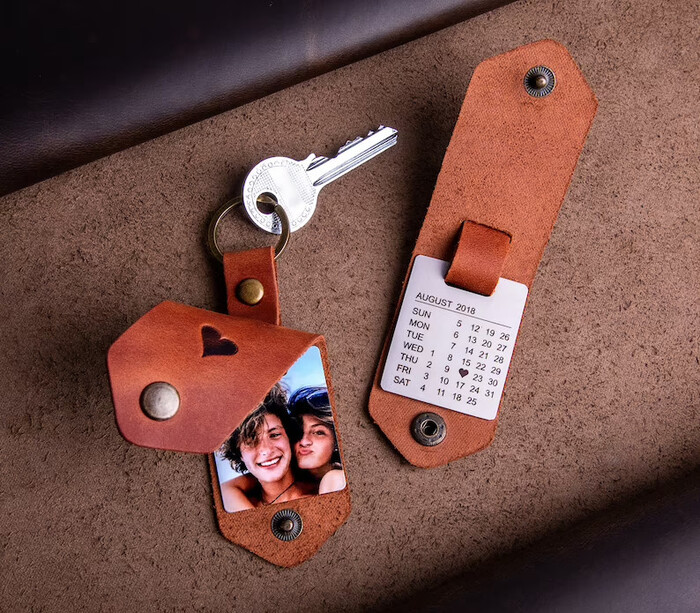 Finding his keys will be much simpler with this elegant leather photo keychain case in his stuffed coat pocket, office briefcase, or weekend backpack. These are fantastic Christmas gift ideas for brother for an absent-minded brother! It appears much more attentive because of the monogrammed component. Overall, it's a logical decision suitable for brothers' Christmas gifts.
25. Song Lyric Canvas Print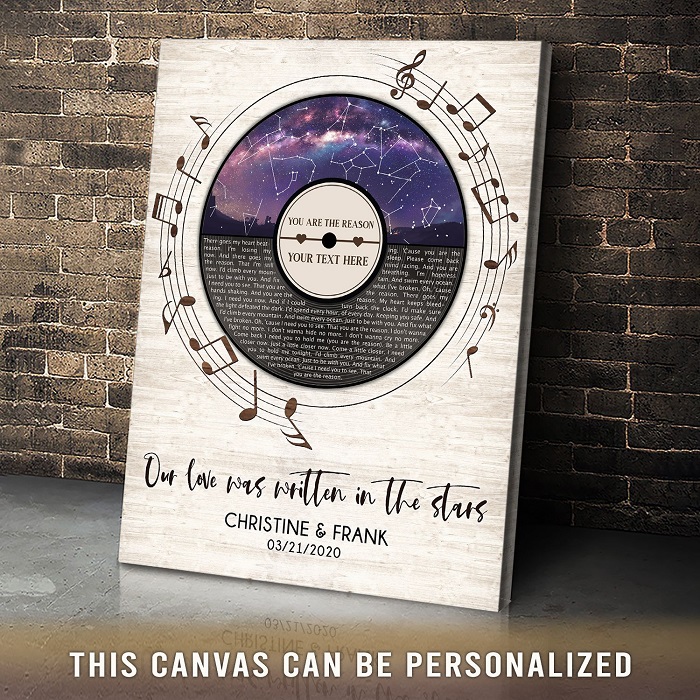 Have a favorite song you enjoy listening to together? Customize it with names and a special date on your best gift, and hang it up on his bedroom wall! Your favorite words will come to life on this personalized musical poster, which will also be a touching memory of your favorite song.
>>> Recommend reading: 40 Sweetest Christmas Gift For Husband Will Melt His Heart
Christmas Gift For Teenage Brother Who is Under 20 Years Old
26. Custom Canvas Artwork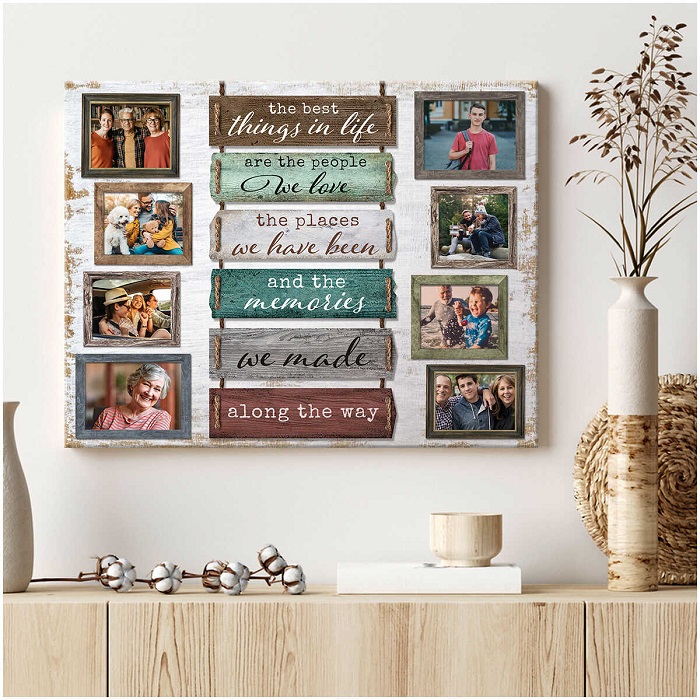 This photo collage is a great way to convey your concern for him. Your names and photos should be added to the brother's letters. This will be the best gift to your big brother and a constant reminder of your friendship. Photo collage presents for brothers are sure to satisfy, whether they are given for Christmas gift ideas for brother or high school graduation!
27. Spikeball Game Set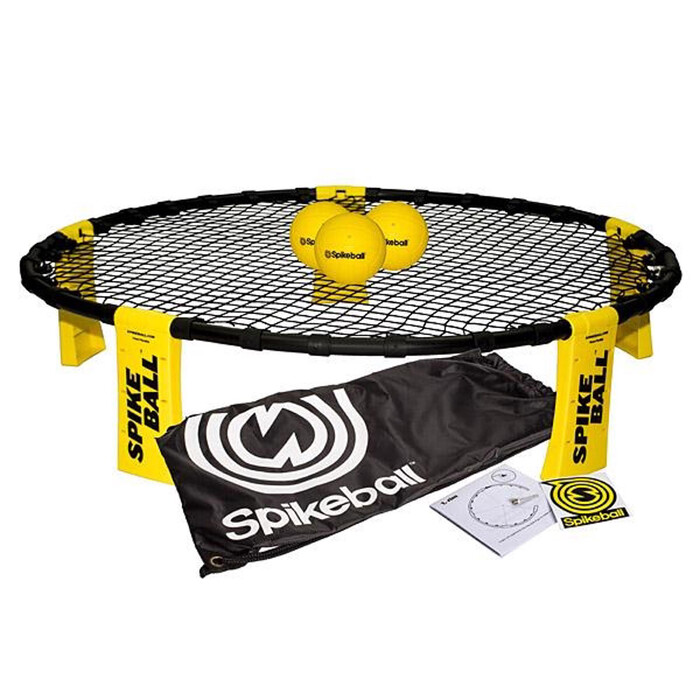 Spikeball is a lawn game that combines volleyball with foursquare and is ideal for the beach, park, or garden. He'll undoubtedly work up a sweat while receiving some fresh air because it's a challenging task, both of which are beneficial. One ball, netting, and a carrying bag are all included in this starter kit, which also includes all the other essentials.
28. Uggs Chukka Boot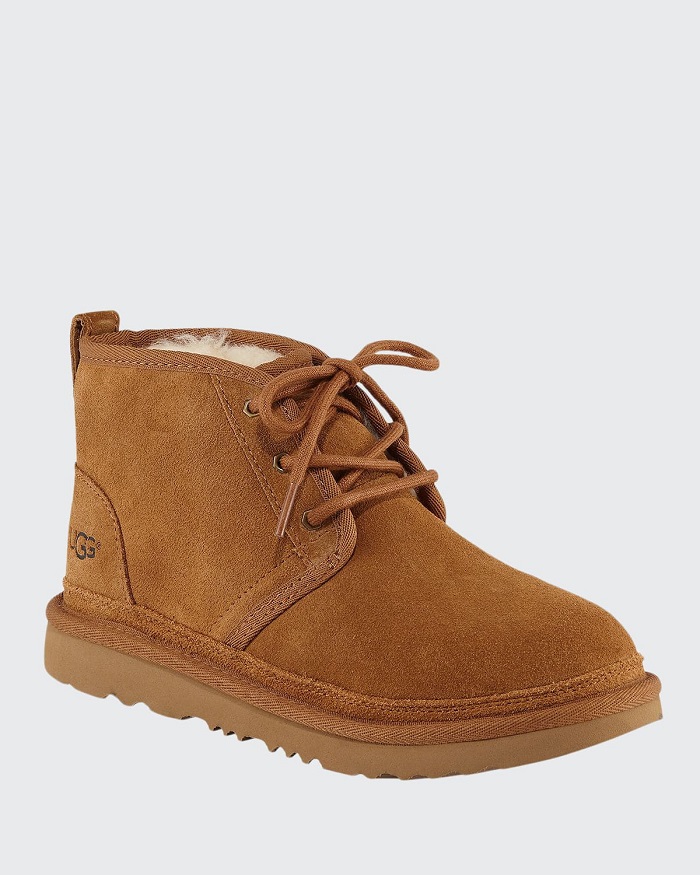 This simple style will be a staple in his wardrobe because it nicely mixes practicality and adaptability. Leave for the streets or a night out with his mates. This functional chukka boasts luxurious wool, a cushioned foam insole, and velvety suede for an unbeatable style.
29. To My Little Brother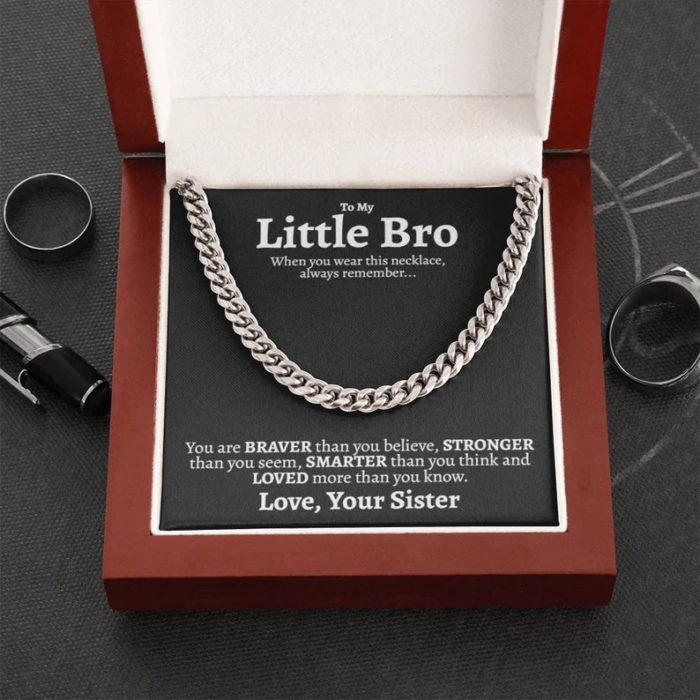 This Christmas, the best and simplest birthday present is a customized necklace with a heartfelt inscription on the gift card. Your handsome brother will enjoy these priceless memories.
30. Headphone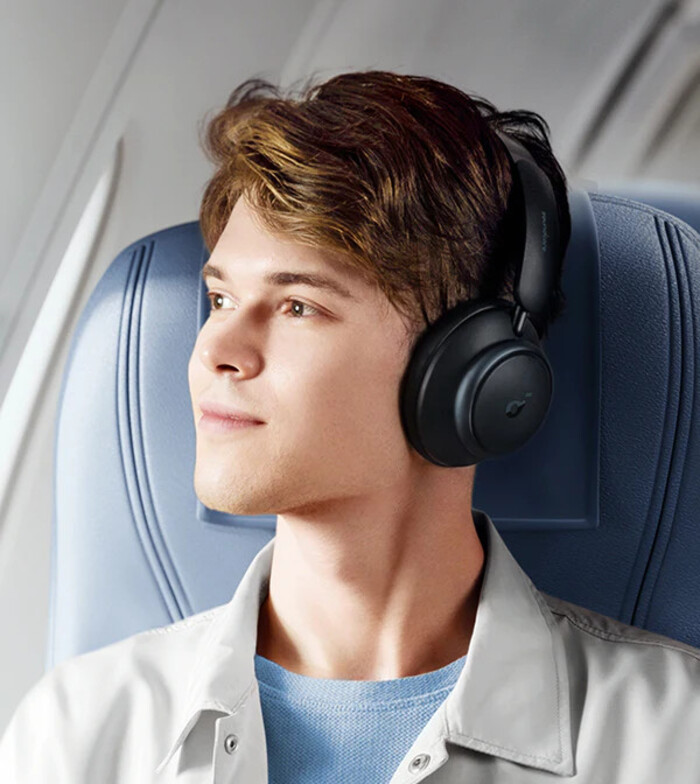 Besides a portable speaker, good headphones are essential for gaming, entertainment, and conversation every day. These provide noise-canceling capabilities for clearer sound. Additionally, the model was created to work with the gaming console. They are one of the Christmas gift ideas for brother that he wants to own.
31. Portable Charger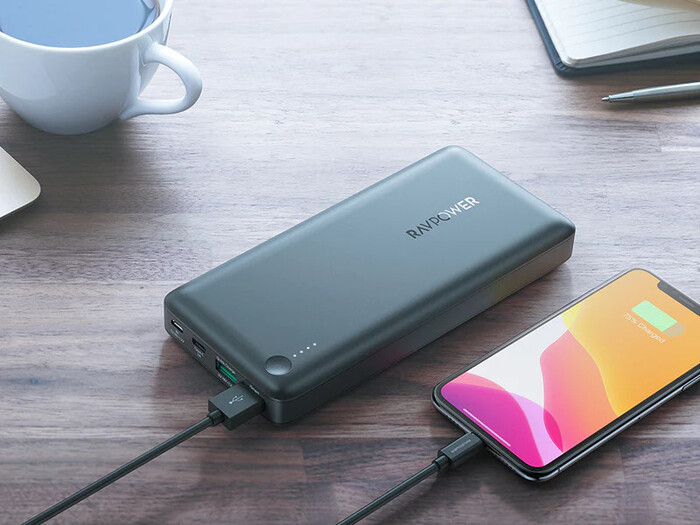 Teenagers addicted to their electronics are a common sight. A portable charger is perfect when they can't find a plug-in, and their battery is getting low. With this charger, he'd easily stay connected at school or on the go.
32. Basic Jogger Fleece Pants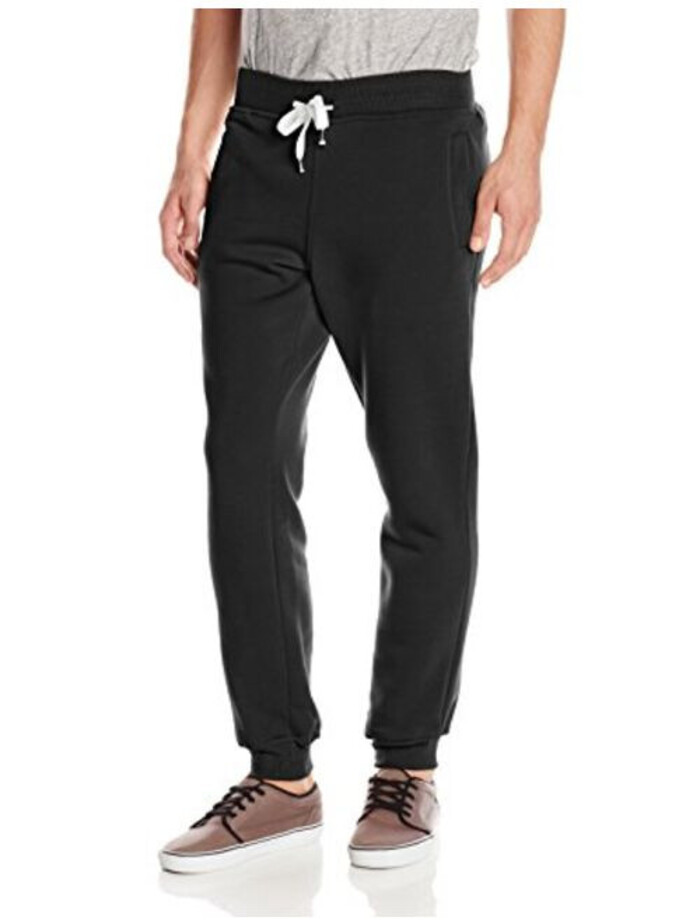 Comfort is always essential, especially on early class days. Give your teen brother a pair of trustworthy sweatpants that are stylish and cozy. The jogger offers airflow and breathability, no matter how hot or chilly it is outside. It even has a waistline that can be adjusted.
33. Nike Offcourt Men's Slide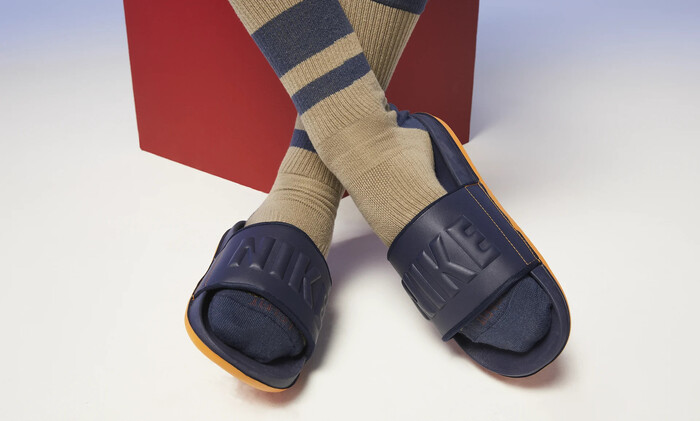 Your teen brother will appreciate slipping their feet into these soft and cozy essentials after a long day of school or a strenuous workout.
34. RC Drones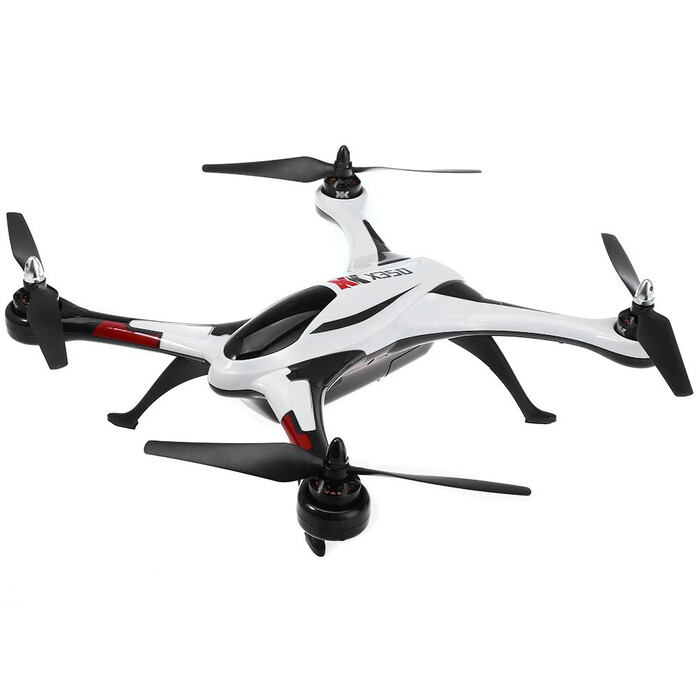 No guy can ignore these wonderful Christmas gift ideas for brother. With a 1080P HD camera and a 120° wide angle, this drone produces films that can be downloaded directly to his smartphone and look good. Additionally, he can program it to hover and snap stunning still pictures.
35. Marvel Body Wash Collection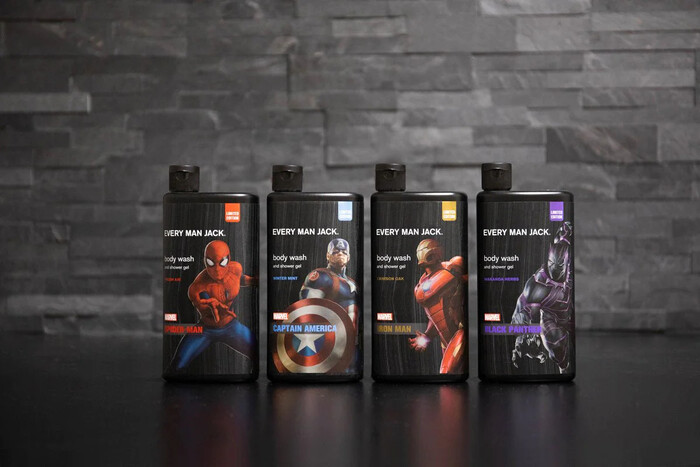 This body wash set is based on Marvel superheroes. For Black Panther, Captain America, Iron Man, and Spider-Man, there are body washes, deodorants, all-over washes, and hand washes available. Earth's Mightiest Heroes can be cleaned with it, so your teen brother should be able to use it for many months.
36. Skateboard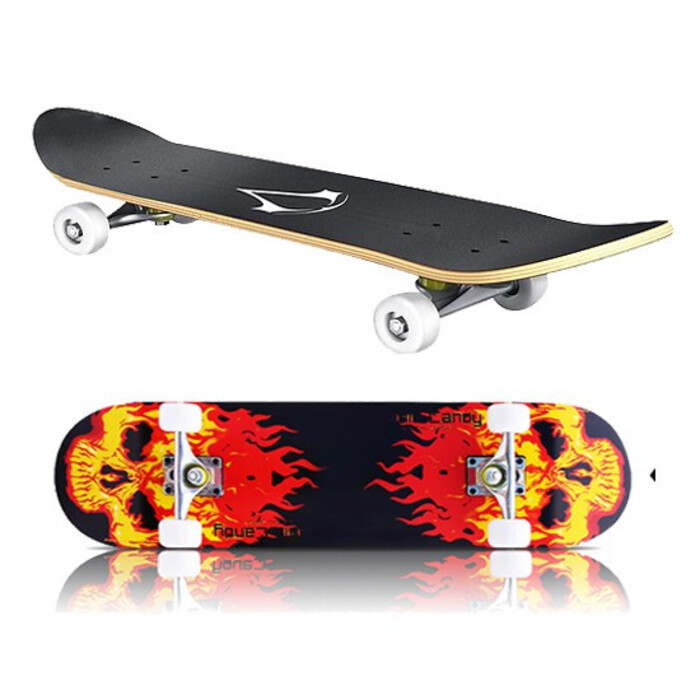 He can use this skateboard to travel to school because it is large and compact enough to store in a locker. It has a fascinating galaxy pattern with a variety of colors. These are cool Christmas gift ideas for brother that you should consider to shop.
37. Personalized Anime Portrait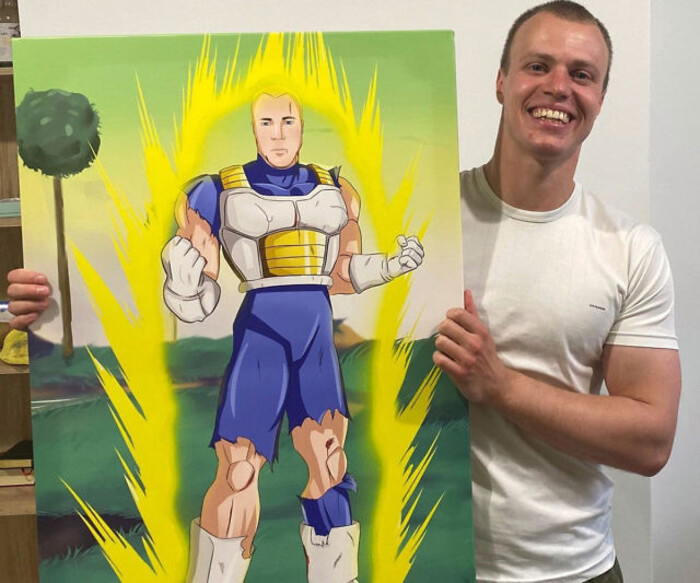 Get one of these unique geeky portraits that turn the subject into their favorite anime character. Just upload a photo of the receiver and the persona he wants them to take on.
38. Spider-Man Device Holder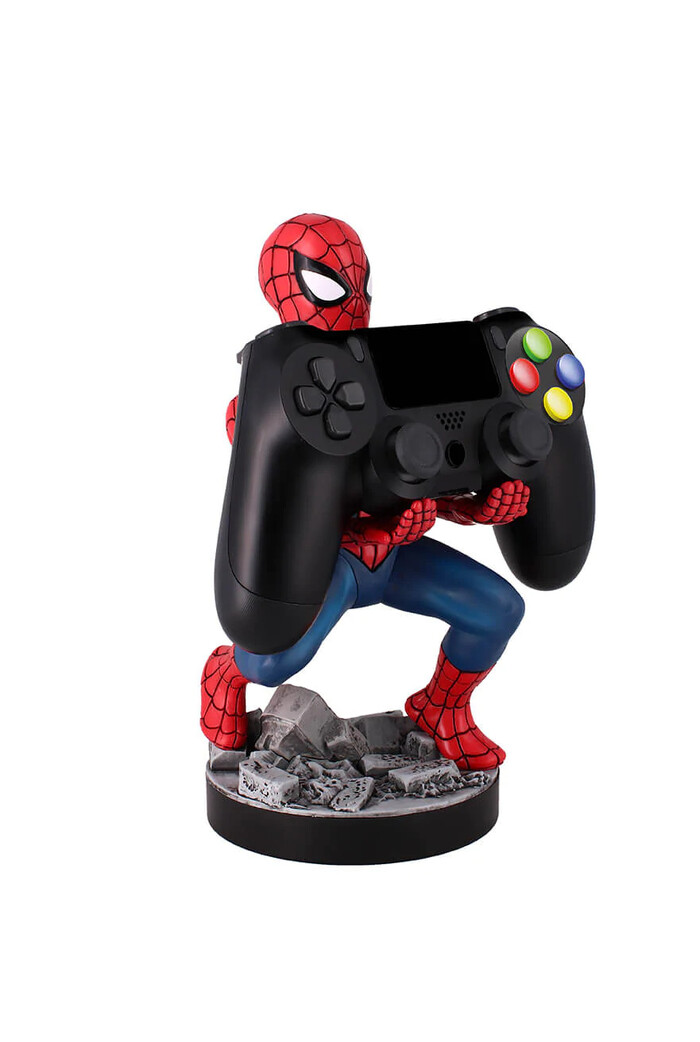 Give him these amusing gadget holders featuring Black Panther as creative Christmas gift ideas for brother, one of his favorite superheroes, so he won't have to spread out his controllers across the coffee table.
39. Marino Men's Dress Socks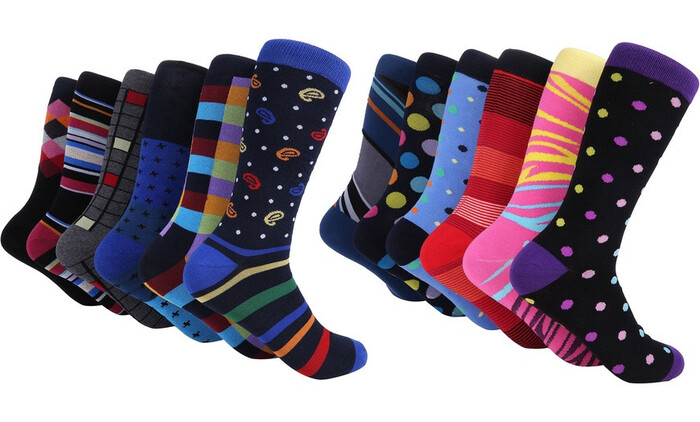 On Christmas Eve, the best gift is never beyond its prime. These quirky dress socks will show your younger brother's true colors if he wants to convey a preppier or businesslike feel. Your bro will wear it to play any funny thing!
40. Couch Console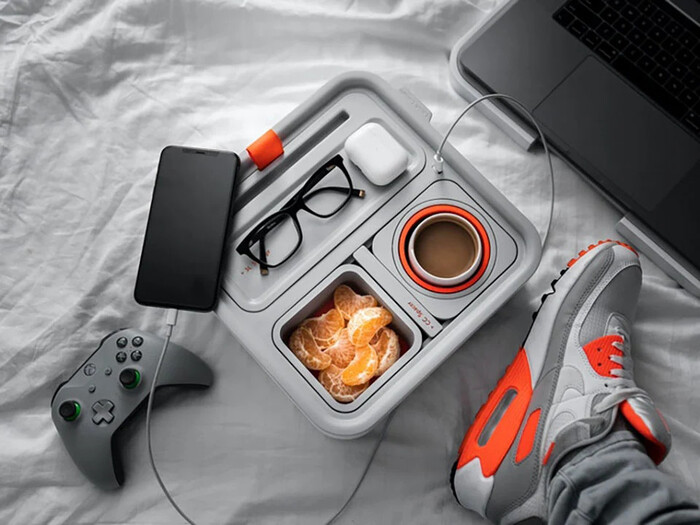 When his thighs are covered with couch crumbs, concentrating is quite tricky. With The Couch Console, an anti-spill compartmented console that can contain your snacks and drinks and recharge your digital devices, you can ensure he can stay in the game. No crumbs were found on his chair.
41. Personalized Football Bracelet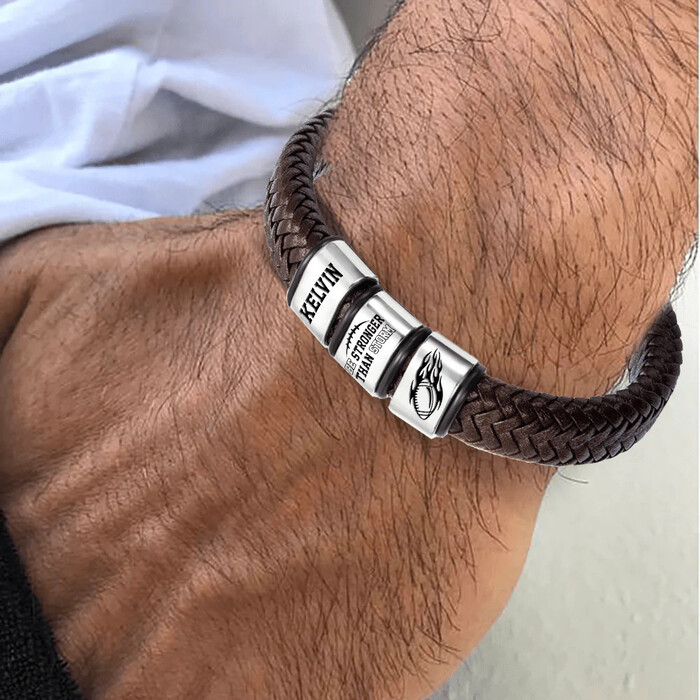 For football players and enthusiasts, charm bracelets with a football are awesome Christmas gift ideas for brother. To represent their favorite team, the bracelet contains a variety of football charms, including laces, football shapes, and helmets. With this charm bracelet, they can obtain the emblem of their favorite football team.
42. Personalized Gamer ID Bottle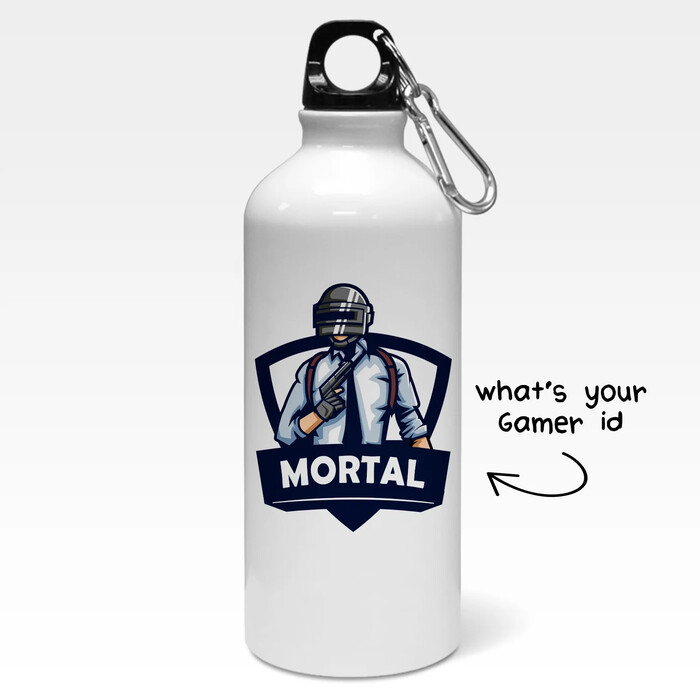 It's crucial to drink enough water throughout long gaming sessions. It's also crucial to always keep your water bottle with you. You can be sure that the person you're giving the water bottle to will love it and never lose it.
43. Football with LED Lighting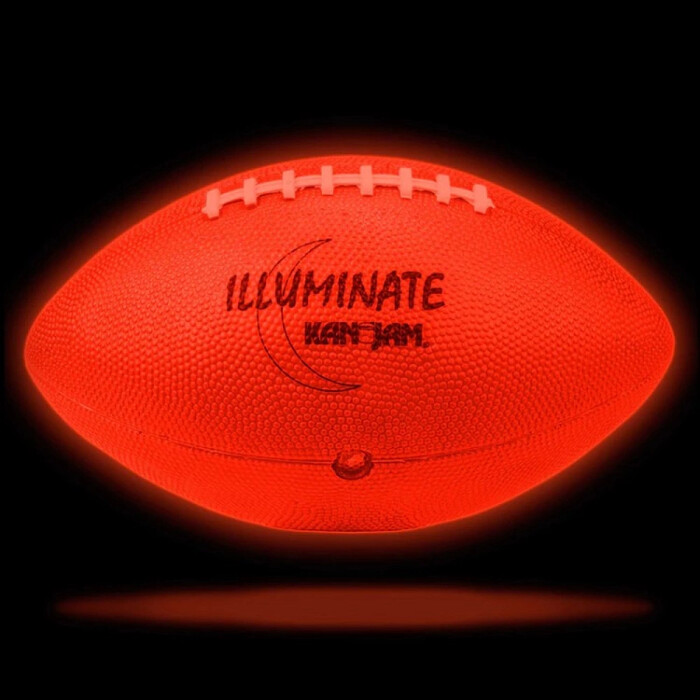 Basketball and teenage guys go hand in hand. If they have this light-up LED football, the game won't become hot until it's dark. A motion-sensitive LED on the Night Match ball illuminates it for two minutes while in motion.
44. Apple AirPods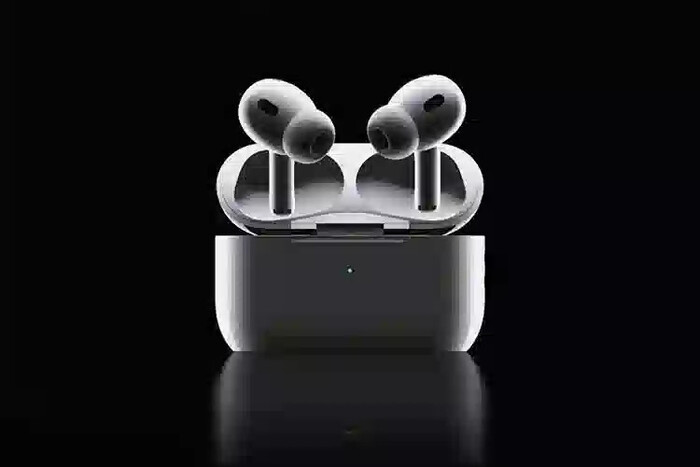 Invest in a better set of headphones for him and upgrade their music system. Some of the best AirPods on the market are the ones from Apple. They have settings for transparency and active noise reduction so the user can still hear and talk to people around them while listening to music.
>>>  Recommend Reading:
The Christmas gift ideas for brother listed above should have inspired you. Give some treats to your best ideas for an original gift for your siblings. Oh Canvas wish you and your families a happy Xmas.