Christmas is approaching, which means family get-togethers and something that many look forward to all year long: gifts. If you want to give your wife a holiday gift she'll truly appreciate this Christmas, you need to think about it. Oh Canvas has gathered a variety of inspirations that can motivate you and help you select the ideal Christmas gift ideas for wife.
Christmas Gift Ideas For Wife To Enhance Her Beauty
1. Cashmere Sweater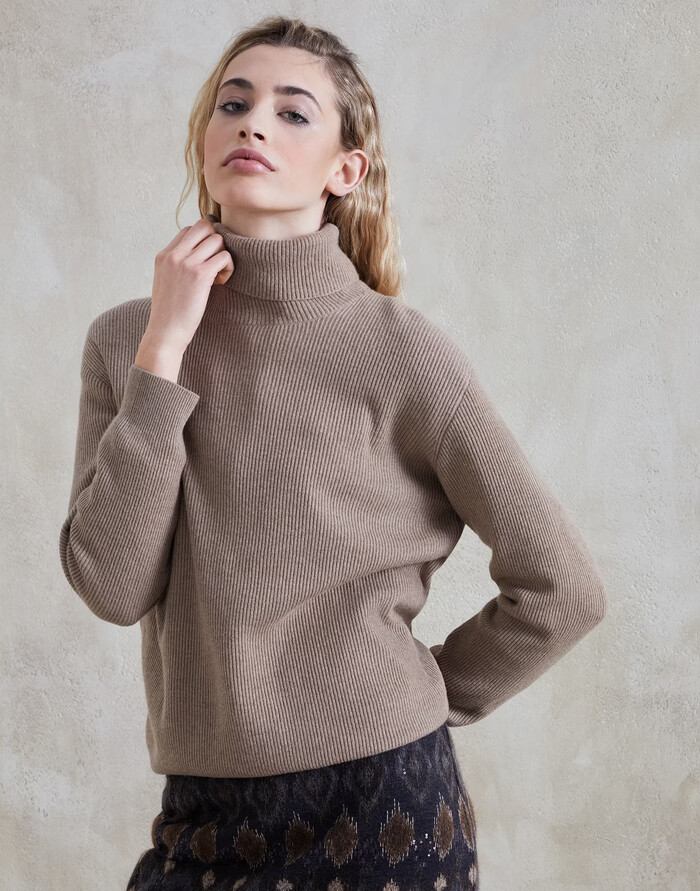 Cashmere is a symbol of luxury. She won't want to leave the house this winter without this turtleneck sweater because it is incredibly adaptable and stylish. This practical gift is a perfect way for a wife who loves to walk on Christmas street.
2. Lovely Watch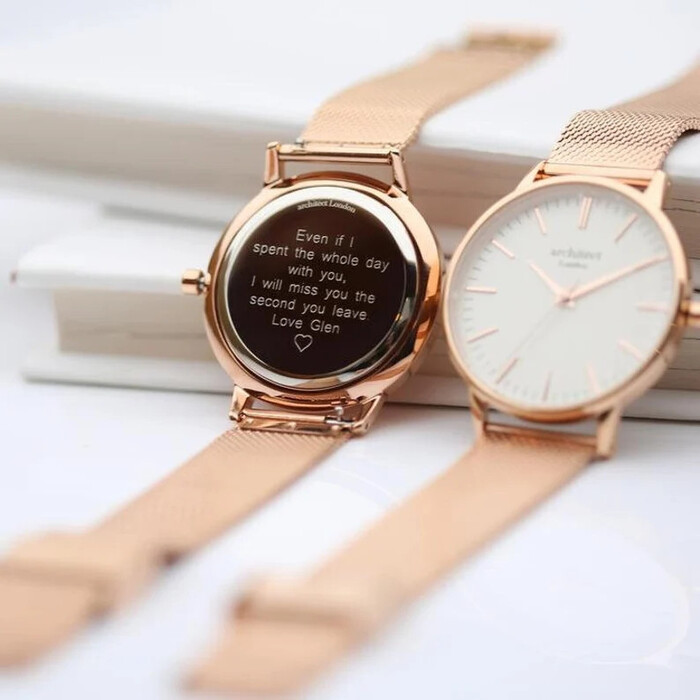 A great watch is a touching gift that never goes out of style. Even though quality timepieces might be pricey, they make great gifts for your wife that she'll love and use daily. She'll think of you every time she checks the time.
3. Cotton Knit Throws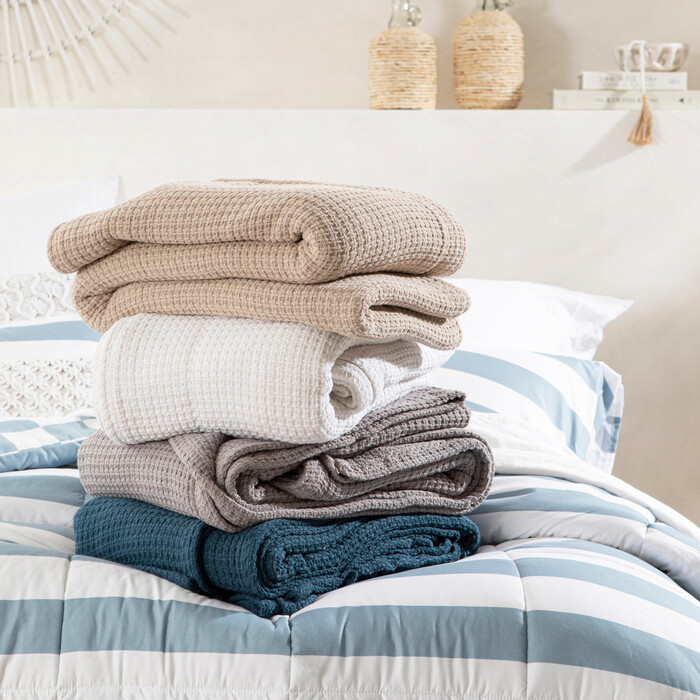 The holiday season is a great time to use this throw, but we also have appropriate winter designs. You'll want to cuddle up with this soft blanket and watch your favorite holiday film.
This holiday blanket is the softest and warmest one to help your wife feel good in the cold winter. This is a perfect gift for your wife this Christmas that she'll appreciate.
4. Cashmere Scarf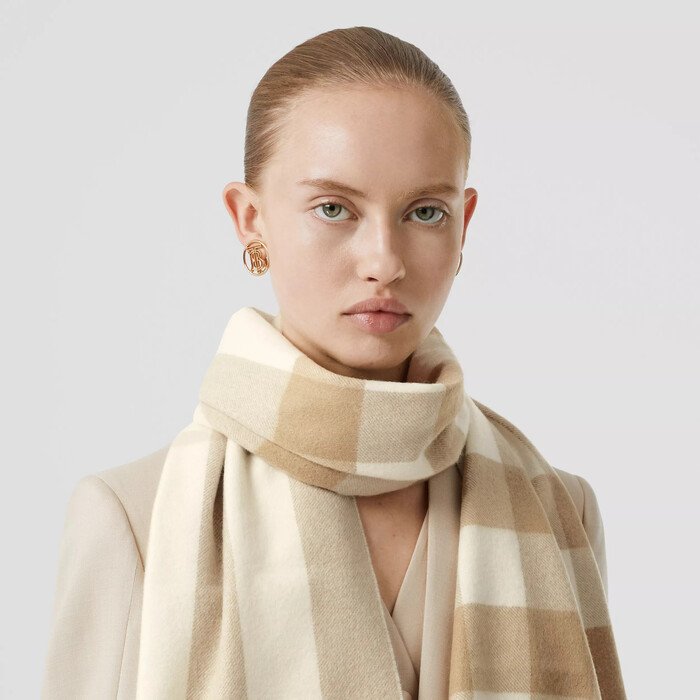 Who doesn't adore comfy necessities as a luxury gift? Wear this lovely cashmere shawl with your favorite winter sweater or a trench coat. It's also a Christmas gift for wife that she wouldn't typically give herself.
5. OverCoat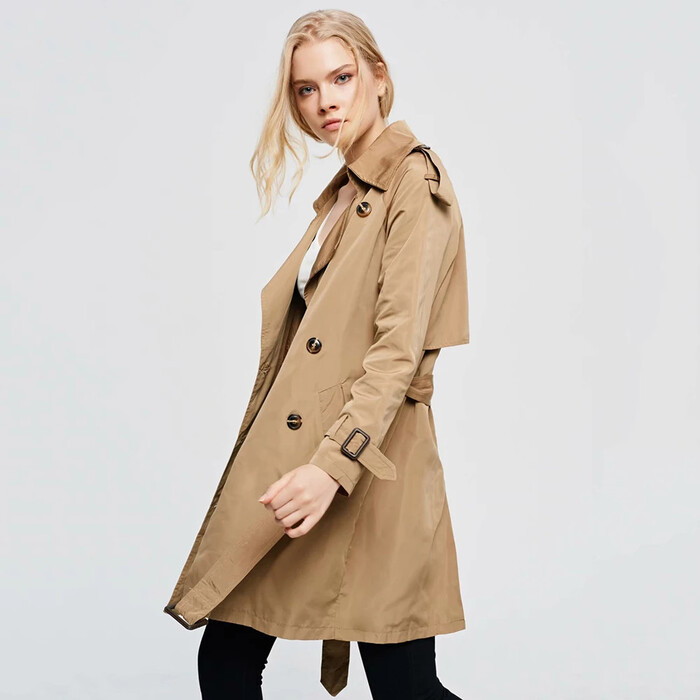 She won't again have to worry about trading warmth for elegance thanks to this jacket's button fastening and variety of available styles. This present can help your wife feel good and confident because it could go with all outfits.
6. Baby Doll Lingerie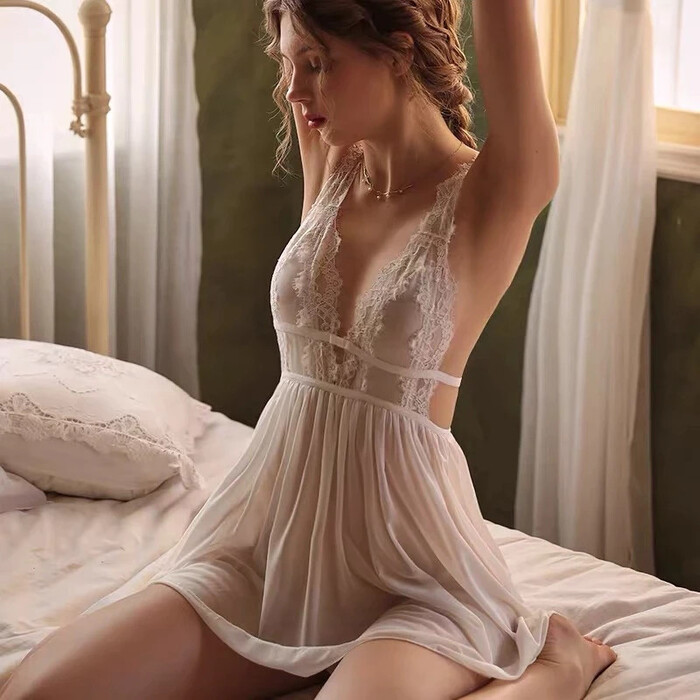 Why don't you give her sexy Christmas gift ideas for wife? A charming nightgown will make your married life more sublime than ever.
7. Air Brush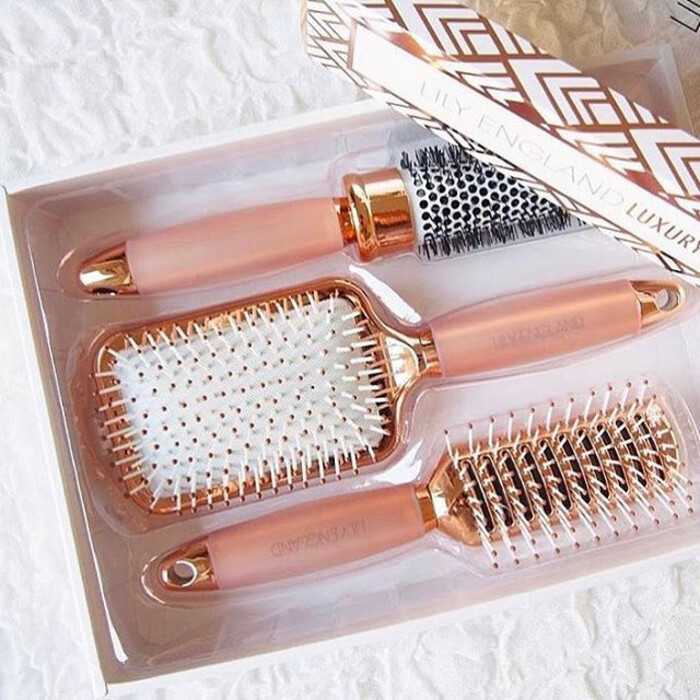 It has never been so simple to get beautiful hair. She cut her morning routine in half using this innovative hair tool that simplifies silky blowouts.
Even the worst bedhead will be easy to manage with this tool, which combines a round brush and a paddle brush with quick-drying power.
8. Hair Tool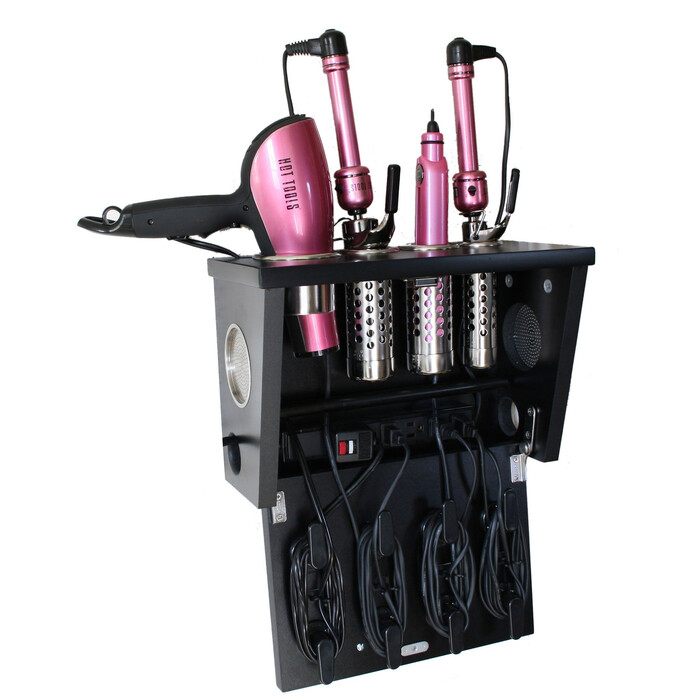 Although it is expensive, the idea is that it will eventually replace a complete collection of expensive hair tools. The multiple attachments included with the prize-winning tool include barrels and brushes for smoothing and curling hair while simultaneously drying and styling it without excessive heat.
9. Loungewear Set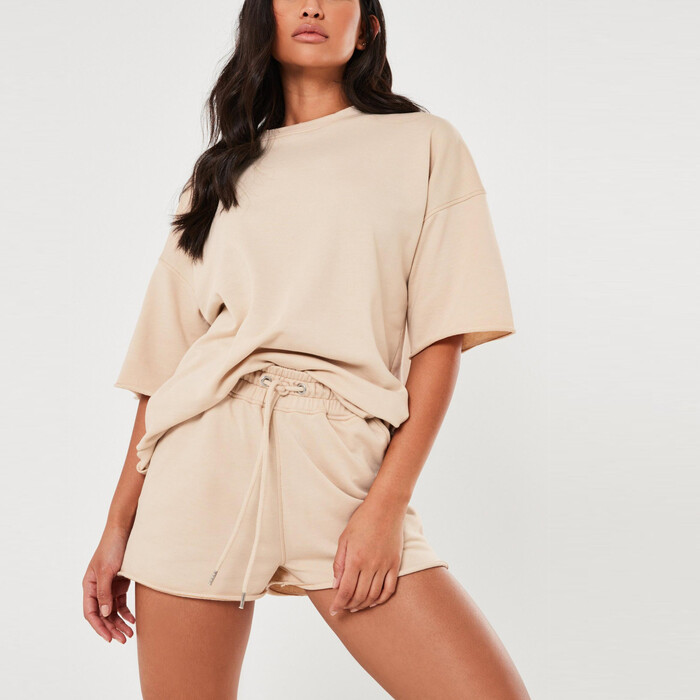 You can't go wrong with these loungewear sets as comfy Christmas gift ideas for women. These matching loungewear sets are ideal for women who want to do it all, whether they work from home or take a day off.
10. Necklace with Birth Flower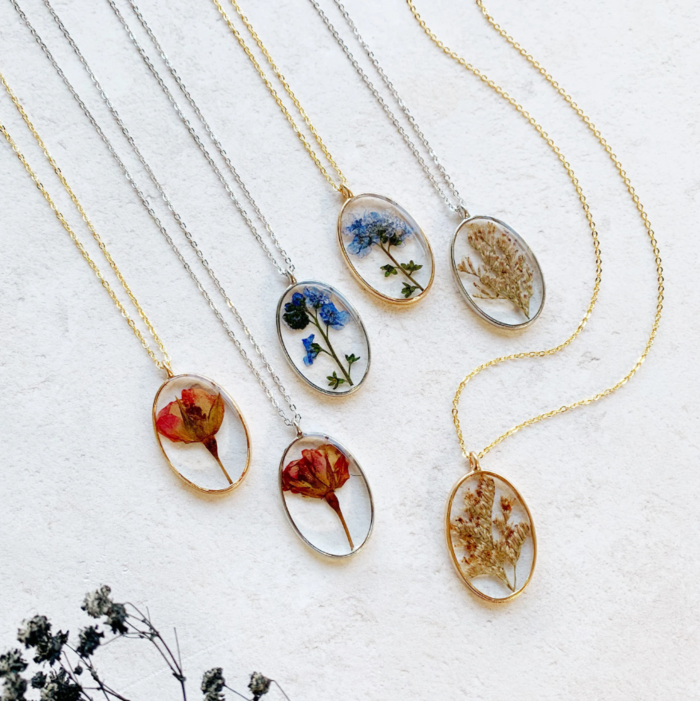 The best present for your wife is usually jewelry. This symbolic necklace is not your average piece of jewelry; stack two birth flower pendants (hers and yours) for a touching display of affection.
>>> Recommend reading: 31 Heartfelt Christmas Gift For Daughters To Celebrate The Holiday
Best-Personalized Christmas Gift Ideas For Wife
11. Holiday Ornament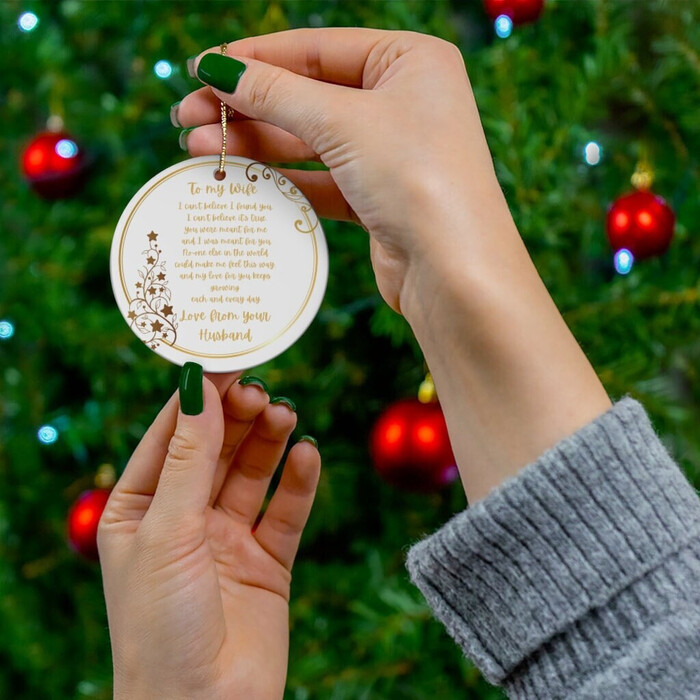 Are you and your wife still collecting Christmas decorations? Add yet another jewel to her hoard. Her zodiac sign is displayed on this one-of-a-kind ornament made by hand from birch wood and laser-cut.
12. Personalized Yoga Mat
If your wife appreciates her daily yoga practice, the reversible mat is the best on the market. One of the most helpful Christmas gift ideas for wife that she'll love is this.
13. Personalized Astrology Candle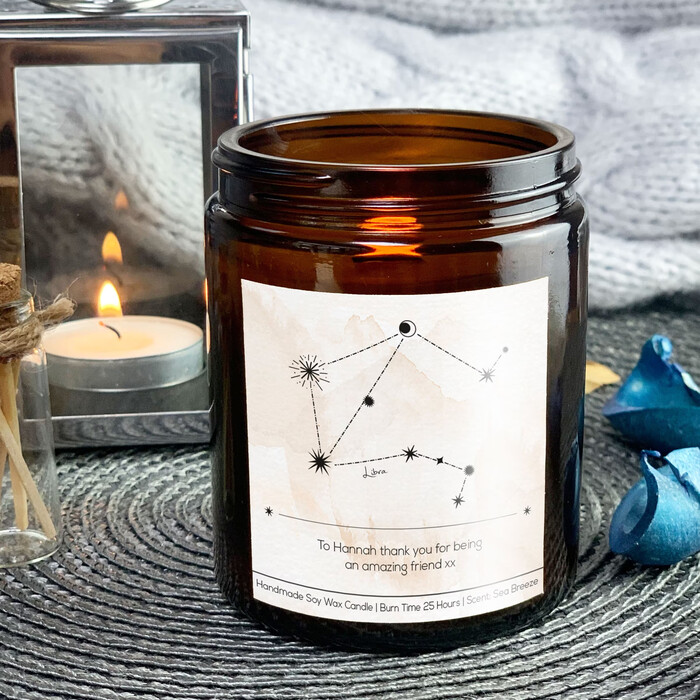 Your wife loves the peaceful feeling, doesn't she? So, this is just the thing for a sentimental wife on our list.
This candle will be especially appreciated by new mothers who are prone to sharing their weekly horoscopes and extolling the virtues of their zodiac signs with others. They can pick one of the unique floral scents based on their horoscope sign.
14. Personalized Address Home Canvas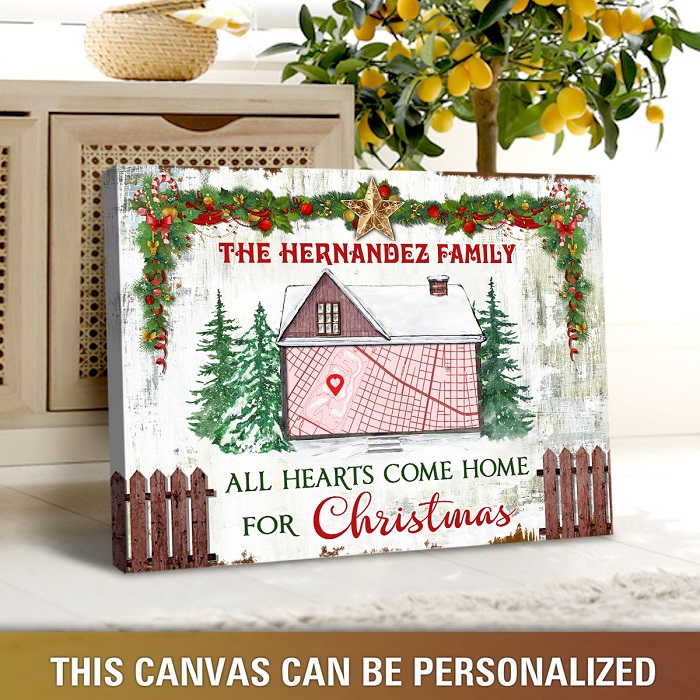 The holiday season is the perfect time to give your home a fresh coat of looking. So why not present your wife with a unique piece of decor for the house?
This piece will stand out on a plain wall cause it grabs your love story through the years. You may make it more unique by giving us details like your name and where you live.
15. Custom Wooden Rolling Pin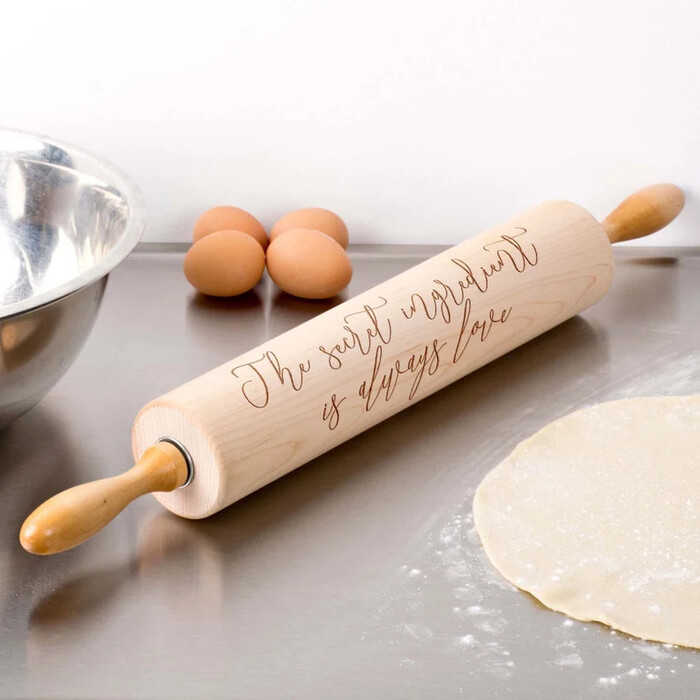 Get your wife a special rolling pin if she constantly rolls out the dough for pies or cookies. She'll appreciate it for the rest of her life if you engrave it with her name or something special.
16. Christmas Gift For The Whole Family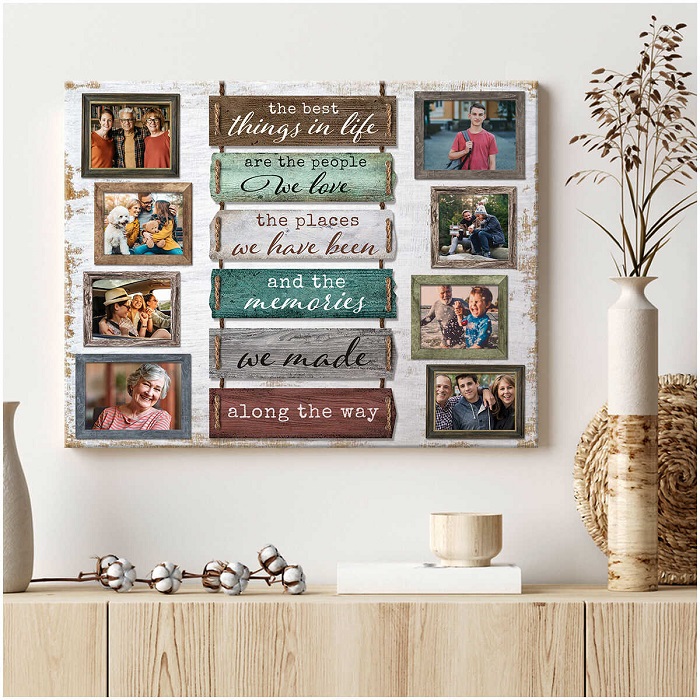 Her love for her husband and kids is unmatched. That is what distinguishes the personalized family gift from the rest of the standard gifts. Your family canvas can be customized with names, pictures, and heartfelt notes.
She will treasure this meaningful Christmas gift idea for wife for the rest of her life. And you may give her this gift as a wedding anniversary present or a mother's day gift, so she's guaranteed to love it all.
17. Cozy Blanket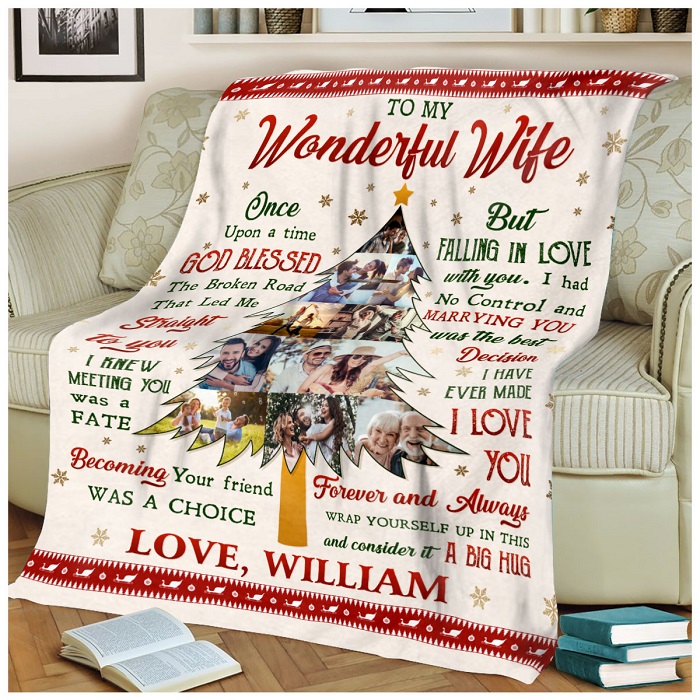 When it comes to coziness, there's nothing better than wrapping up in a soft blanket. A quilt that personalizes your picture and hers is the best Christmas gift for wife that she will treasure.
18. Spinning Heart Message Box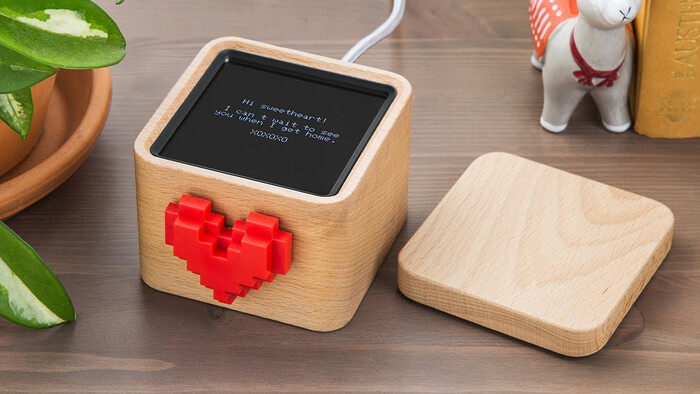 Receiving a love letter these days, even by text message or email, is relatively uncommon. With the aid of this charming love box messenger, this extinct art can be revived. The mirrored screen on the wooden cover can receive notes from the app.
19. Unique Keychain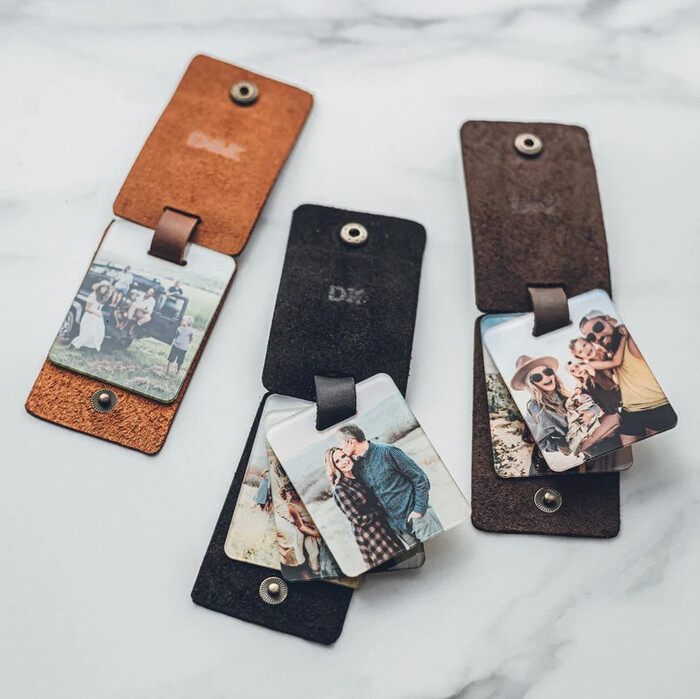 You are the only one who understands the deeper meaning of these straightforward keychains. When your wife notices a lock on one door and a key on the other, she will understand that she is the owner of your heart's most valued asset.
20. Jar of Love Notes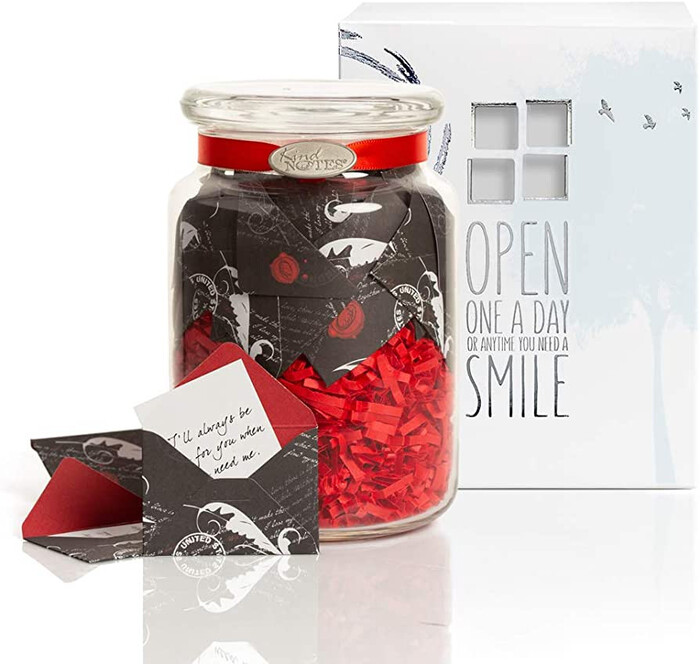 Want to give your wife the gift that keeps on giving this Christmas? Beginning with the day you met, this jar should be filled with the memories and experiences you've had with your wife.
Giving her a memento she may take out whenever she feels depressed or negative about herself is a great way to lift her spirits.
21. Love Letter Necklace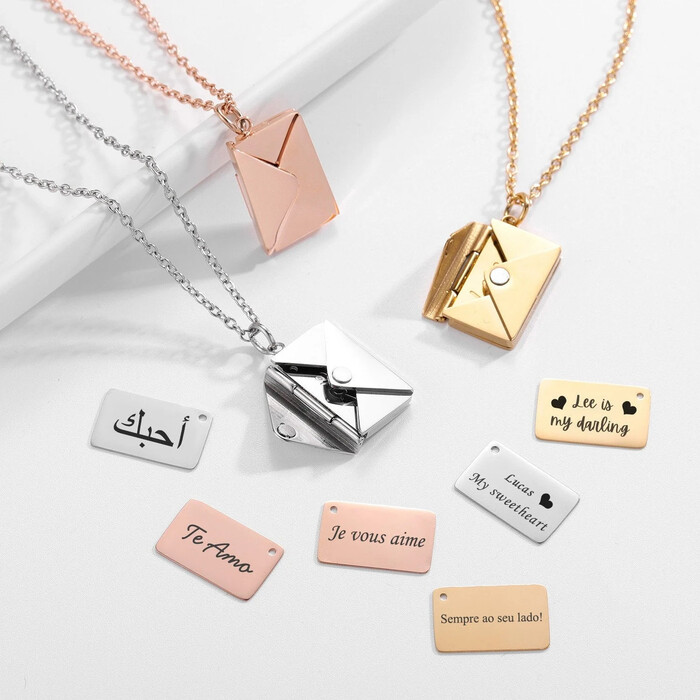 Your lady would like these romantic Christmas gifts for wife if she enjoys sentimental jewelry. The locket is designed like an envelope and contains a pull-out love letter. This is a gift that keeps on giving long after the holiday season is over.
23. Customized Christmas Wall Art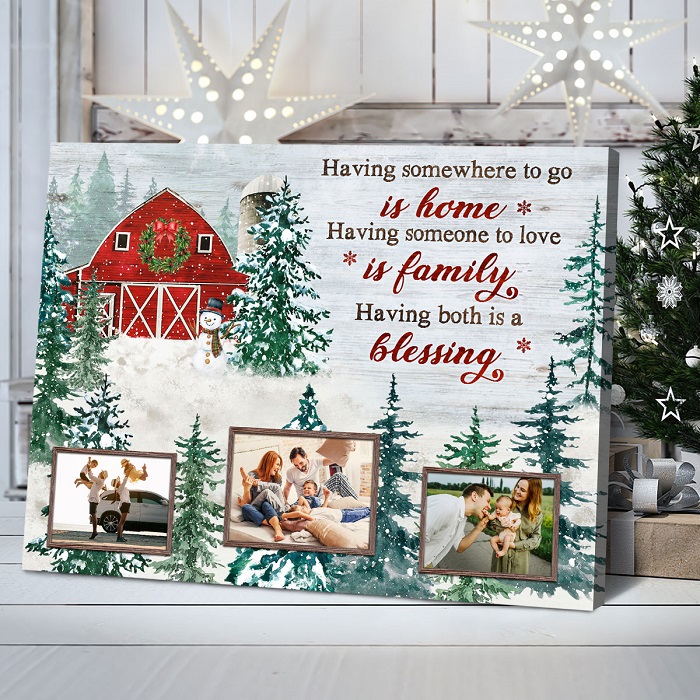 Still struggling to come up with Christmas gift ideas for wife? Look no further. This personalized family art print will be the best gift for your wife and a great addition to her home.
Everything in this poster is customizable, from the number of people to their attire! You can put a customized comment underneath your favorite photo for an extra touch.
>>> Recommend reading: 45 Special Christmas Gifts For Sister-In-Law In 2022 Holiday
Relaxation Christmas Gift Ideas For Wife
24. Bath Soak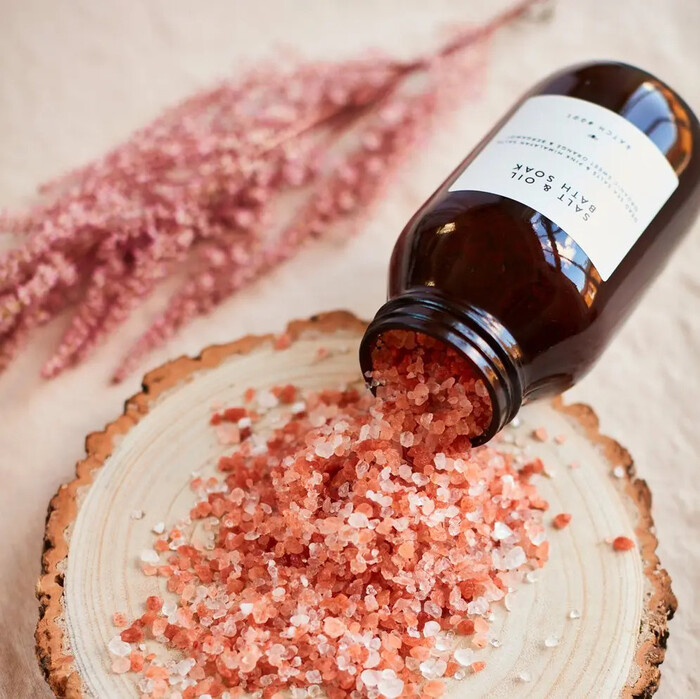 If your wife is a busy mom, the bath soak is a gift that keeps giving. She'll look forward to relaxing in the tub with this soothing bath blend when she gets home from a long day.
And the multicolored items aren't limited to the purse. With its blend of essential oils and shea butter, bath soaking relaxes the skin and mind while giving the water an iridescent appearance.
25. Facial Steamer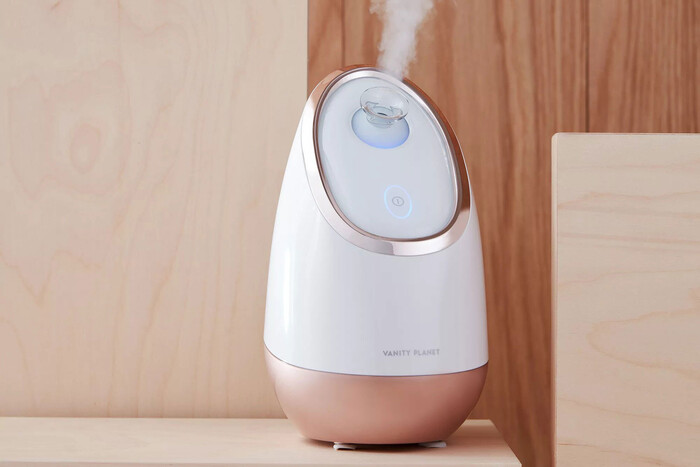 The woman who has everything will love receiving one of these face steamers for her holiday season. This lotion, appropriate for all skin types, will make her skin seem clearer, detoxify it, and keep it moisturizing and smooth.
This steamer is a fantastic approach to gaining a wife's affection if she is constantly conscious of her skin condition.
26. Rose Tea Kettle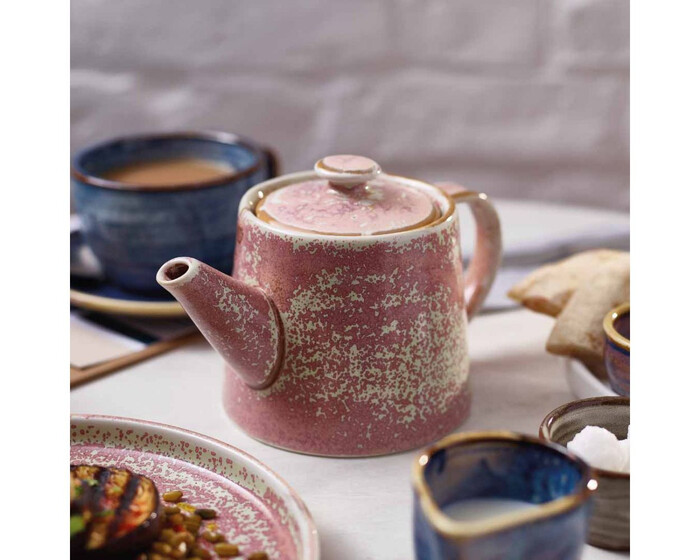 Does she love enjoying tea time? So, this is the best gift for your wife this holiday. A tea enthusiast will always appreciate a lovely new kettle. What could be better than sipping a cup of hot tea during this holiday season?
27. Relaxing Gift Box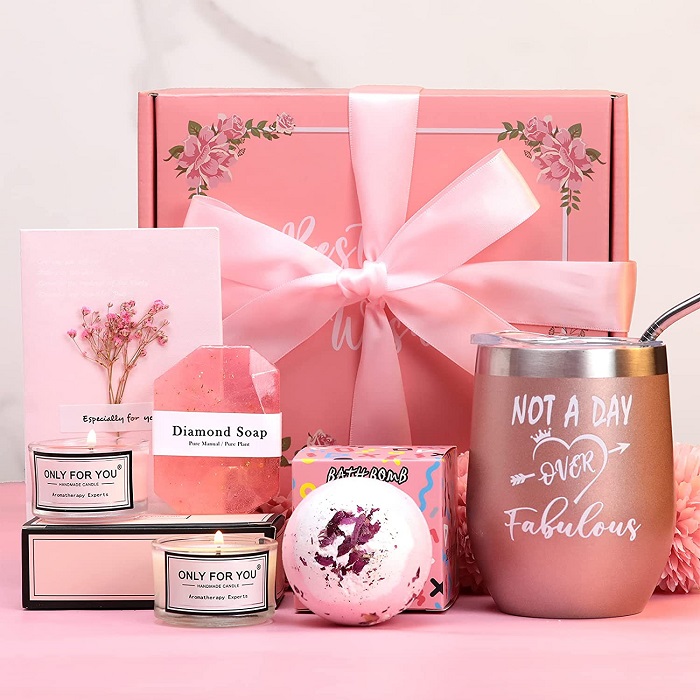 Do you want to send her an unexpected Christmas gift for wife? This self-care gift set lets you bring the spa into your house. It includes comfy pom-pom socks, a sleep mask, hand cream, a candle, and bath salts.
28. Overnight Foot Care Kit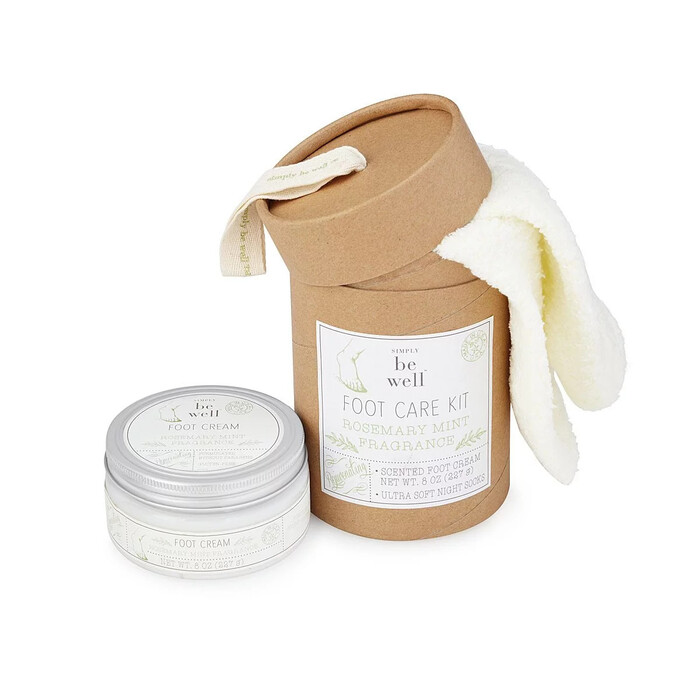 Nothing beats foot care kits as relaxing Christmas gift ideas for wife. This overnight foot care kit will soften her feet, revitalize her, and offer her a spa experience at home. Pamper her feet!
29. Himalayan Salt Lamp and Oil Diffuser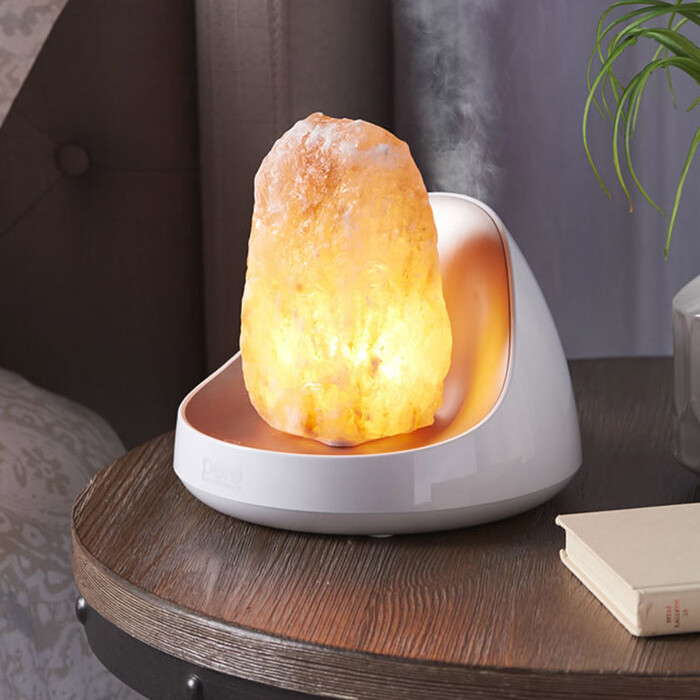 With the help of this lovely essential oil diffuser, make her nights more peaceful. The soothing glow will improve her bedtime routine by giving her up to seven hours of aromatherapy and changing-color LED light.
30. Mental Wealth Box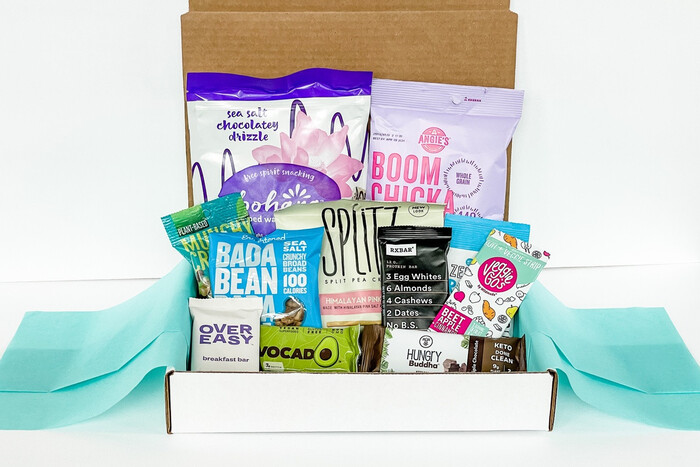 This monthly subscription box is a good gift for your wife so she can have a little peace. Each package has four to six things carefully chosen to help her learn more about mental health in different parts of her life.
31. Foot Massager Machine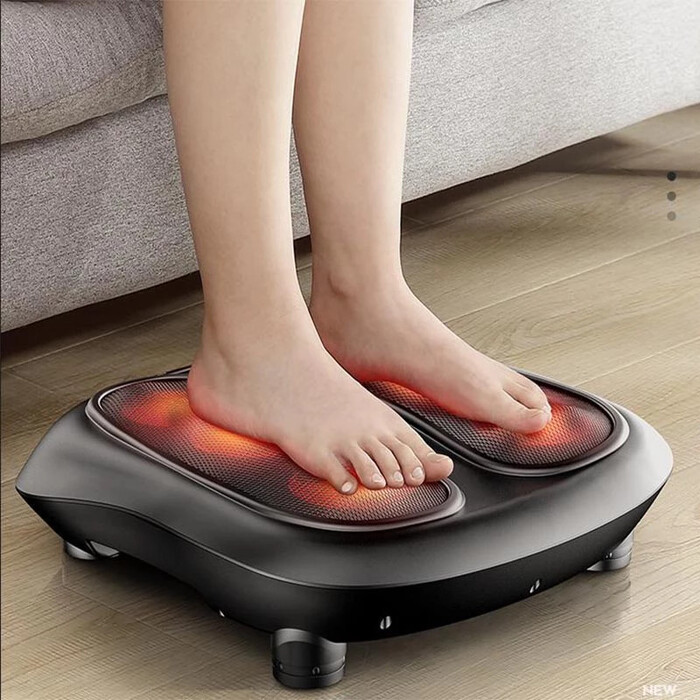 This foot massager is a present the always-moving wife will keep by the bed and use each and every night. Let your wife know that she also needs to take time for herself.
32. Sleepbuds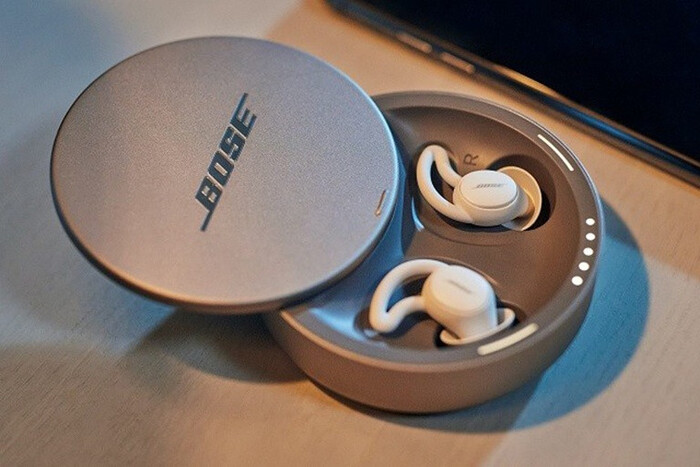 Does even the slightest sound cause your wife to wake up? These sleep buds will make her daily life better. Earbuds are indeed designed for sleeping.
33. Bath Bombs Gift Set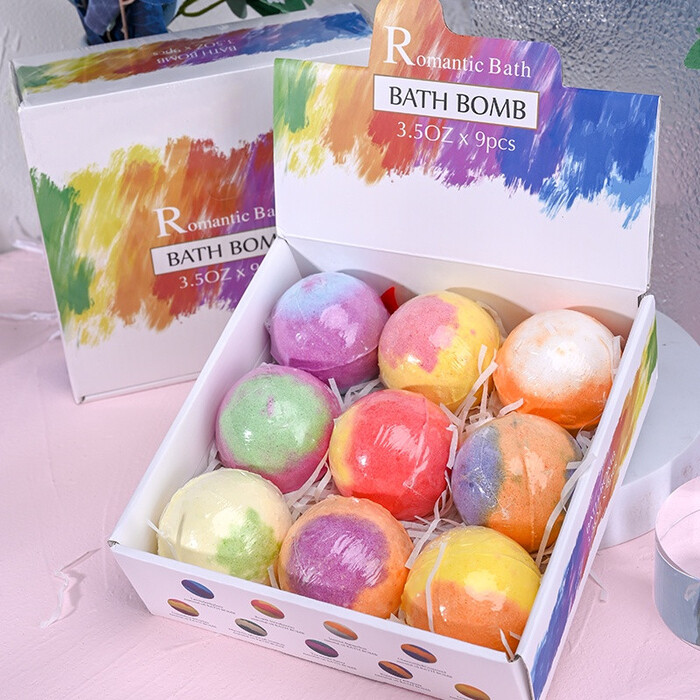 Give her the perfect Christmas gift for wife of a peaceful time at an affordable price. This bath bomb collection is made with shea and cocoa butter, leaving her skin feeling soft.
The fragrances are also fantastic. One of these soothing ingredients will let her enjoy a warm bath even more.
34. Bathtub Caddy Tray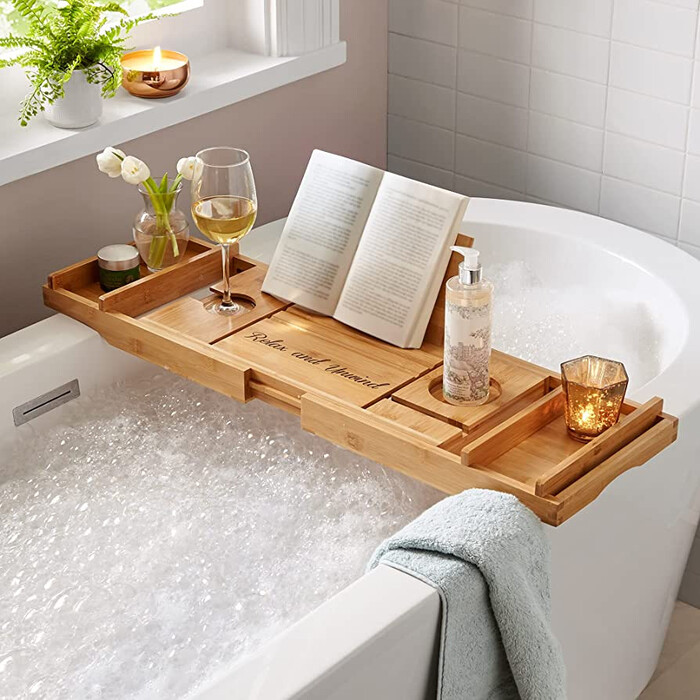 This caddy will take her bath relaxation to the next level with spaces for a book, a candle, and even a bottle of her favorite wine.
The back stand can hold an iPad so she can watch her favorite program as she soaks, and it stretches to fit in almost any size tub. This is a romantic gift for your wife that she'll cherish during Christmas.
35. Sugar Body Scrub and Polish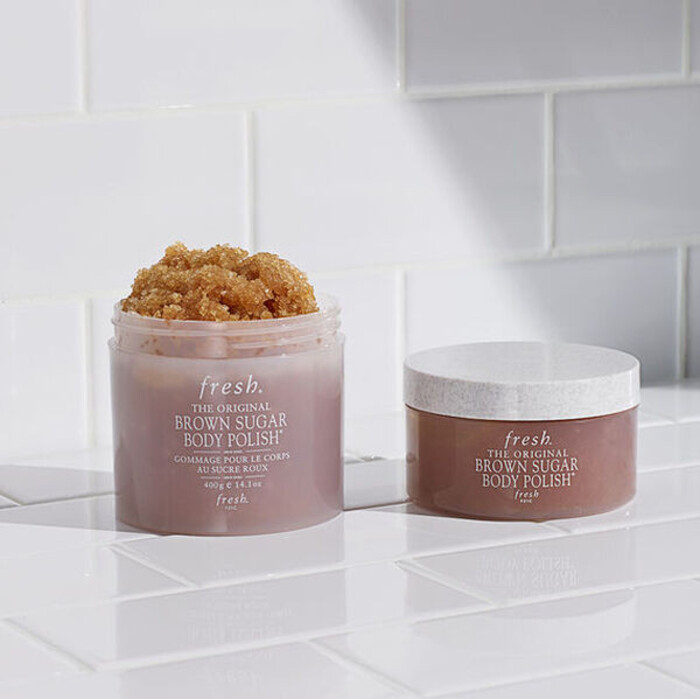 With a sugar scrub, she may use one that will leave her skin feeling soft and silky, and you can help her relax a little. This sweet-smelling body polish, which comes in flavors like cotton candy and lemon sugar, will turn her ordinary shower into a simple spa experience every day.
36. Self-Care Subscription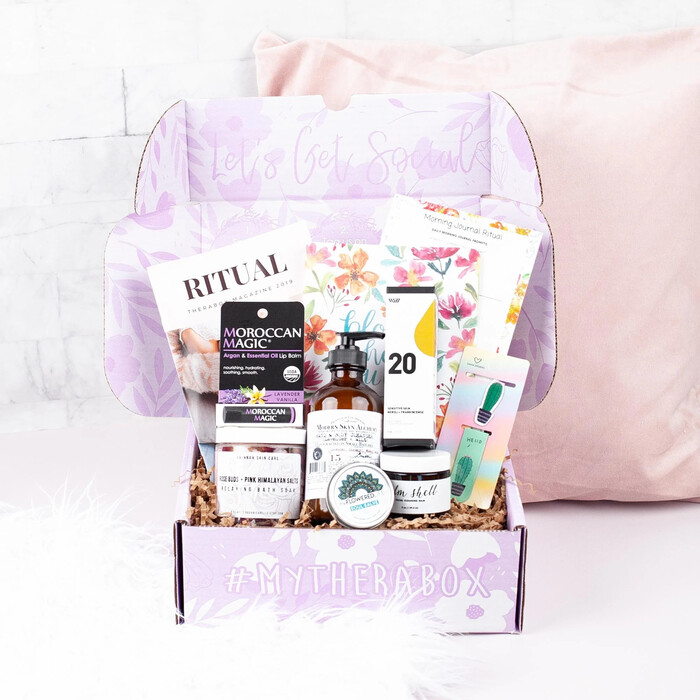 Why give your wife one pampering gift when you can treat her for six months? This lovely subscription is a must-purchase for Christmas; we bet she would adore this perfect gift year-round.
A home spa gift set and a crystal shampoo gift set are a couple of the monthly gifts she may expect to get.
>>> Recommend reading: Best Christmas Gift For Sister Ideas That Exceed Expectations In 2022
Other Thoughtful Christmas Gift Ideas For Wife
37. Pair of Bracelets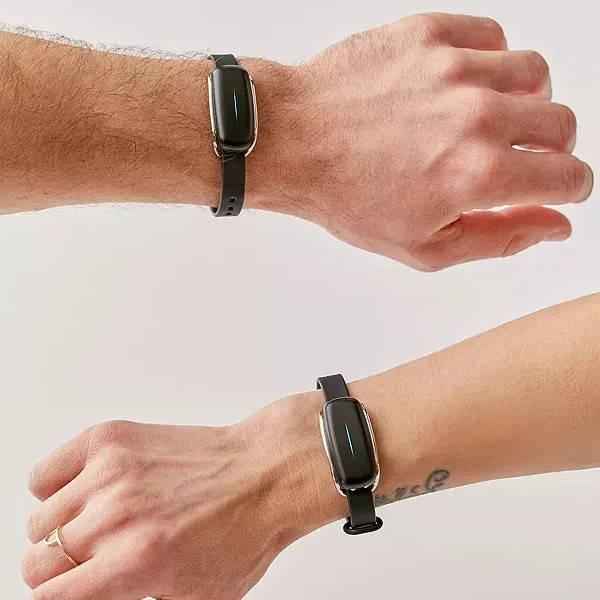 You and your wife can communicate using a pair of Bond Touch bracelets by sending messages to let the other know you're thinking about them.
To strengthen your relationship, they use an app that lets you discreetly send each other texts and photos. It's excellent if you live far apart or if one of you frequently travels for work.
38. Cold Brew Coffee Maker
Your spouse will love this inexpensive cold brew carafe for Christmas because she drinks iced coffee all year. This cold brew machine includes a compact design for in-fridge storage, a carafe big enough for four cups of coffee, and a fine-mesh, washable filter.
This gift will be her best friend every morning as it's so incredibly helpful and can help her life easier.
39. Luxury Perfume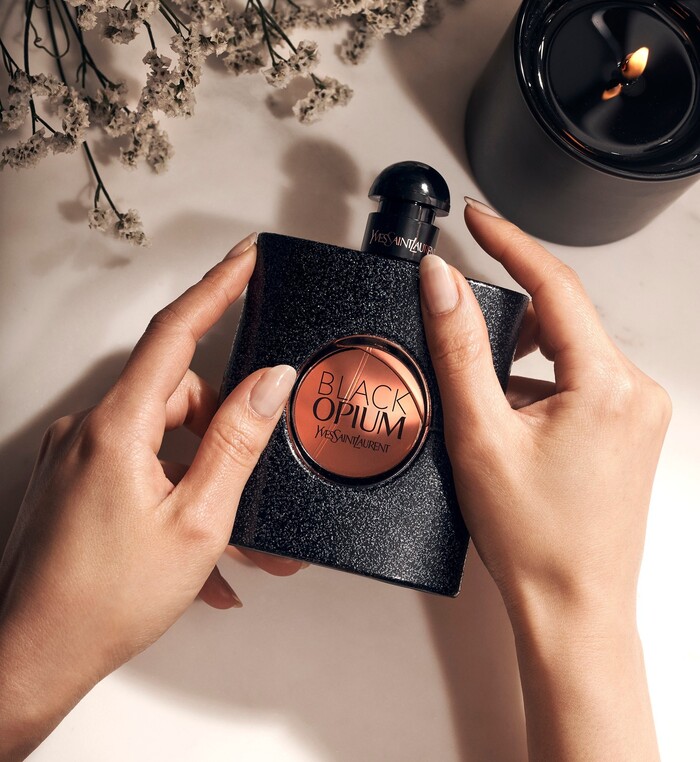 Perfumes make the perfect romantic Christmas gift ideas for wife because there is a strong correlation between fragrance and emotion.
Every time she smells it, she will remember how much you love her and how much you wear it all year. Because of the chic packaging, she'll want to display it on her vanity.
40. Subscription for Home Decor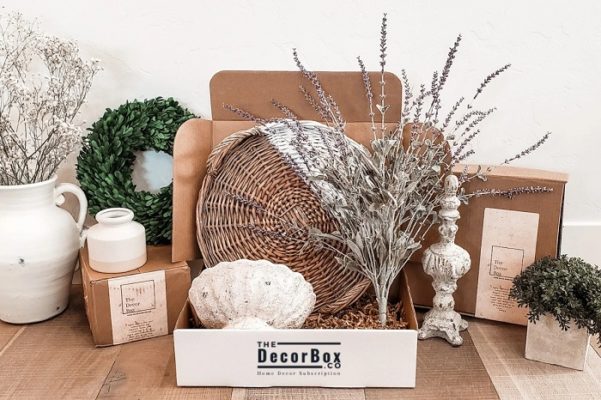 Consider giving her a home decoration subscription if she's often moving things around in your house or buying things at a decor store. Every three months, Decorated handpicks seasonal boxes for her enjoyment.
41. Window Planter Box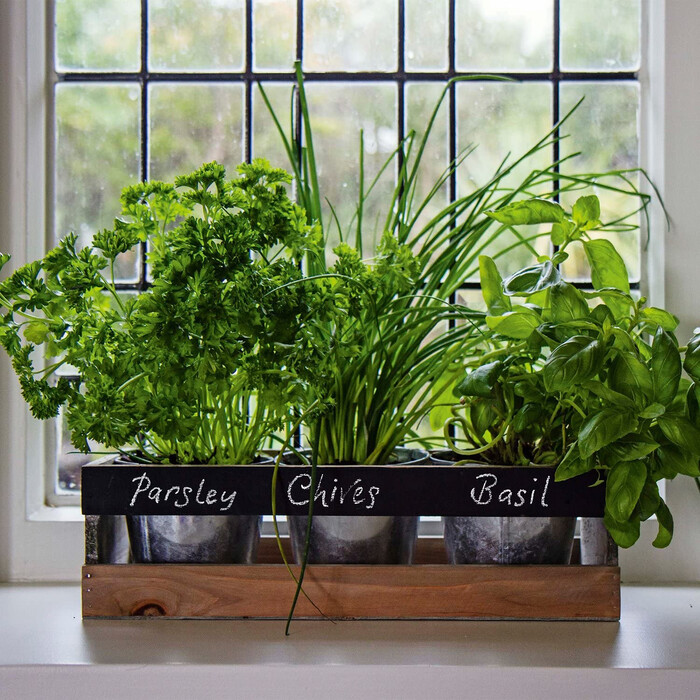 Is she a plant mom? She may grow her three favorite herbs in this window planter box, such as thyme or oregano, and cut just the right quantity when she needs it for a recipe she's preparing in the kitchen.
42. Wine Chiller Set and Accessories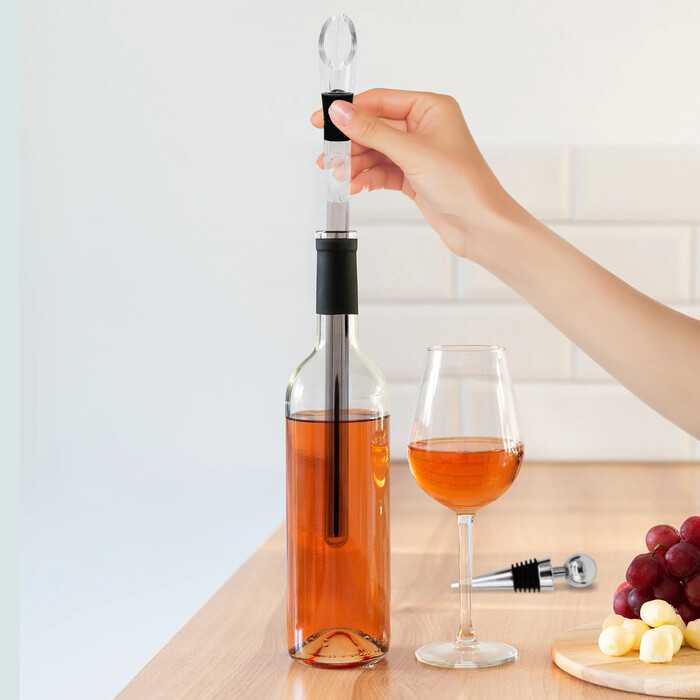 Cheers! A wine that is too warm is no longer a concern. And you know, this is a cool gift for your wife this Christmas eve. She can use this chilling stick in place of ice cubes to preserve her bottle at the perfect serving temperature. A few extra wine accessories are also included in the bundle.
43. Boxed Date Night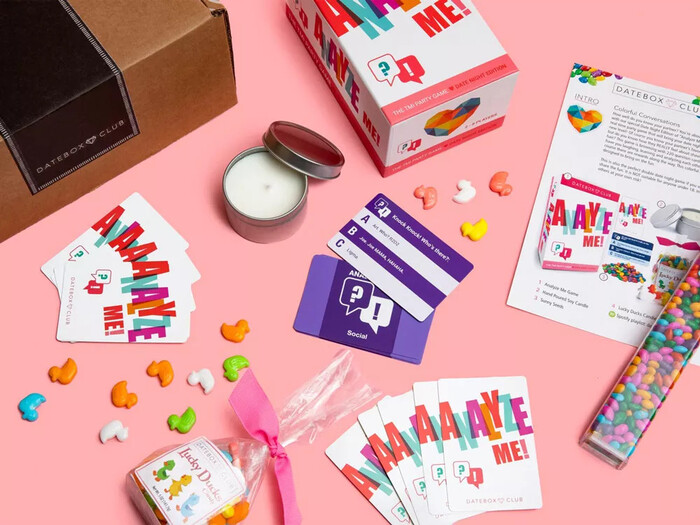 With children and busy schedules, it might not be easy to keep the romance alive, but making time for each other every now and then can strengthen a marriage.
Without having to hire a babysitter, this homebody date-night subscription package will bring you two together. It has interactive games, snacks, drinks, and dinner dishes chosen by a chef that you can make together for a themed trip at home.
44. Coffee Mug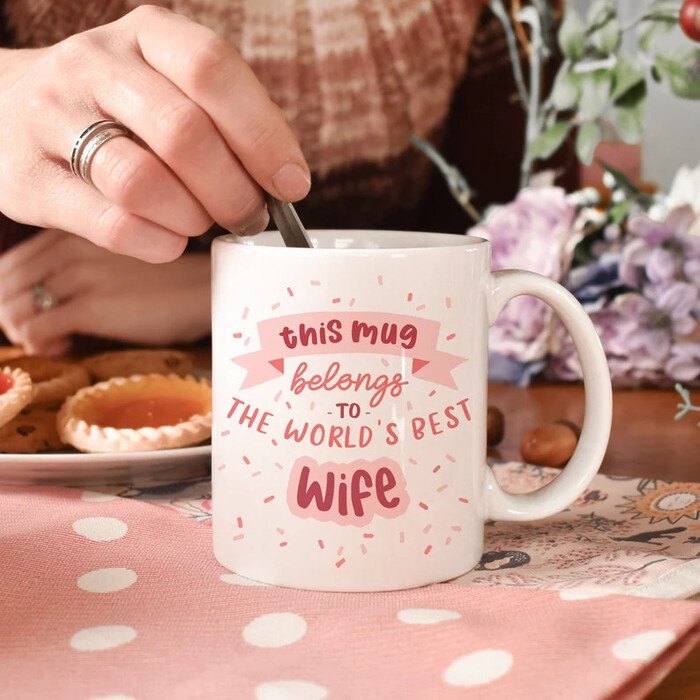 Do you remember the last time she sat still long enough to drink an entire cup of coffee? These heated mugs are awesome Christmas gift ideas for wife who's always on the go or can't get through her coffee quickly enough. It will brighten her day every morning.
45. Travel Cosmetics Bag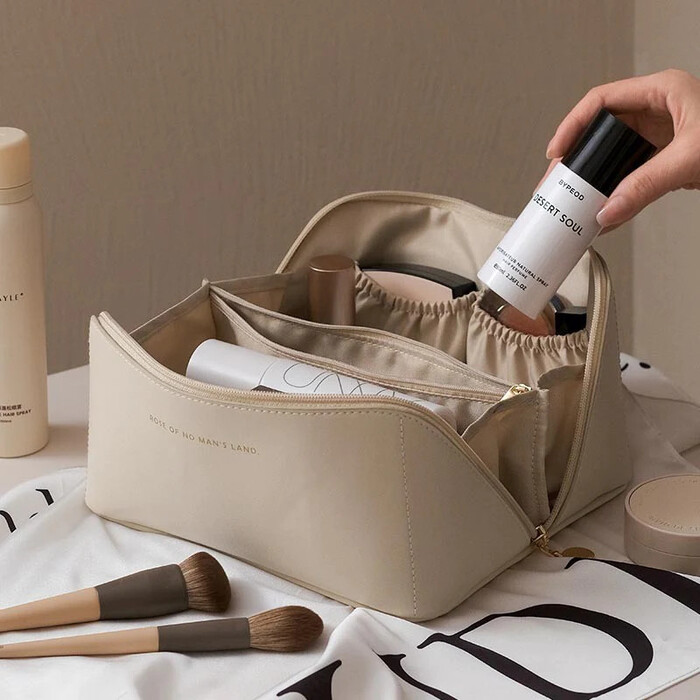 Finding other useful Christmas gift ideas for wife? There are numerous drop-in pockets throughout the large inside and a zip pocket for added security. It has an extra-luxurious feel because it is made of vegan leather.
46. Daily Carrier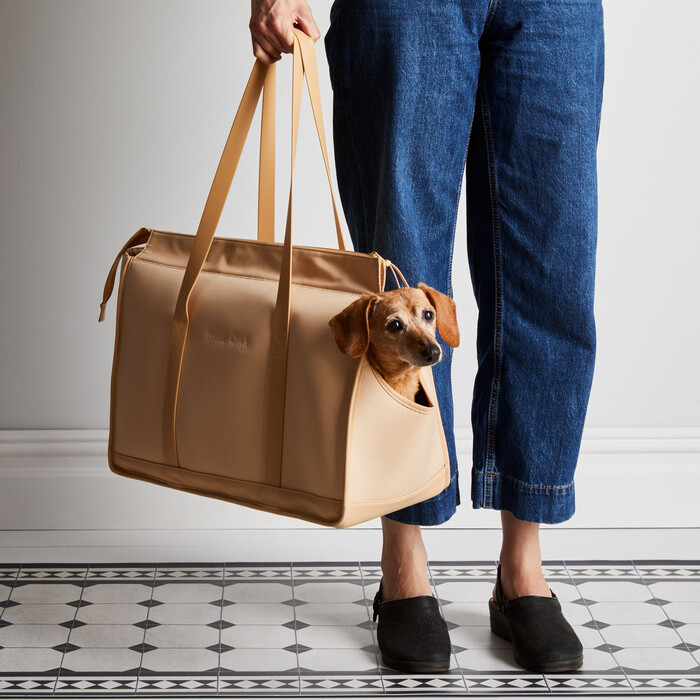 A suitable carrier is needed for the dog mom, who always carries her pet. A carrier that is both fashionable and practical is advantageous. Lilac, cocoa, and black are three exquisite colors for this adorable handbag.
47. Holiday Flower Tree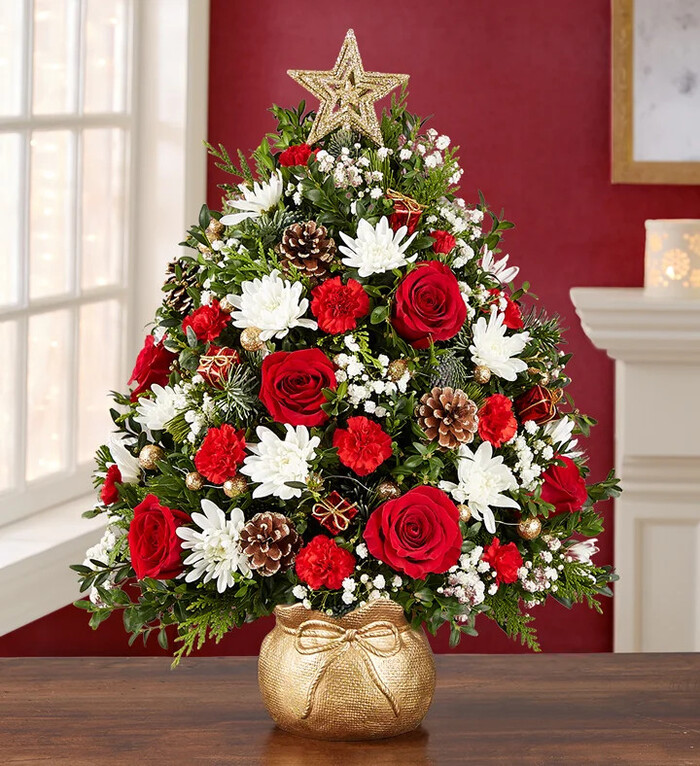 Christmas would be incomplete without miniature Christmas trees. If she is hosting the occasion with your loved ones, you might want to go all out. She will cherish your thoughtful purchase of this cheerful flower arrangement for years.
48. Robotic Vacuum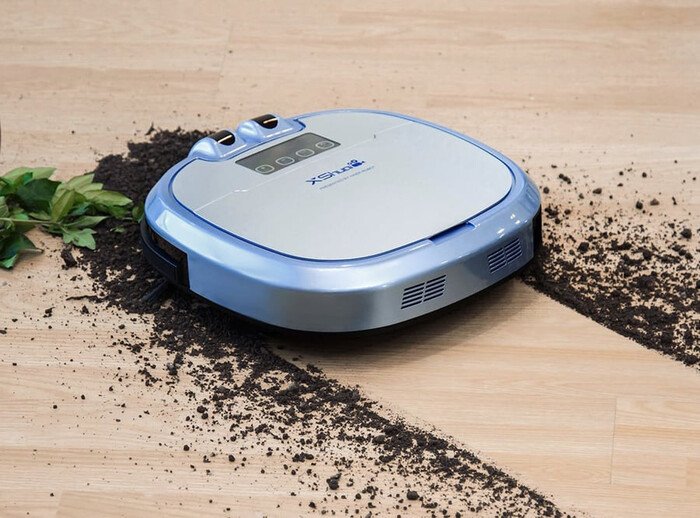 The Robot Vacuum is the only option if you're looking for a convenient Christmas gift for wife. Honestly, my bedroom has never been cleaner, and it's so bright. Plus, cleaning has never been easier.
49. Fascinating Book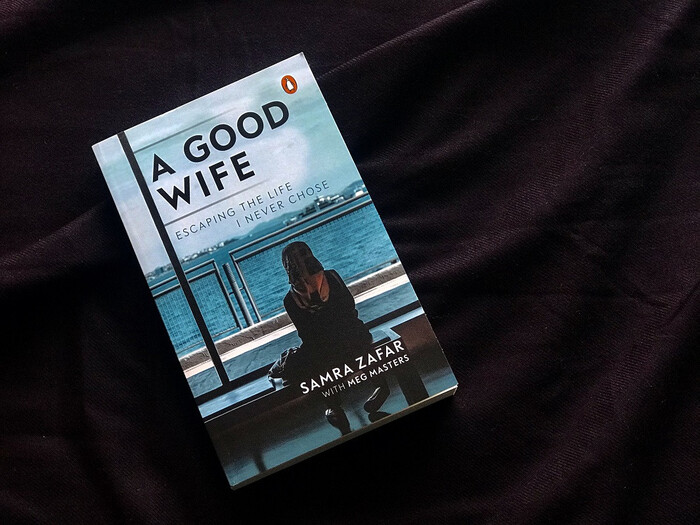 For the wife who loves reading, give your book-loving wife the satisfaction of losing herself in a good book. Each month, Book of the Month selects some of the best new books and has your chosen copy delivered as a hardcover to your door. It's a great way to find fantastic new authors and books.
50. Chocolate Gift Box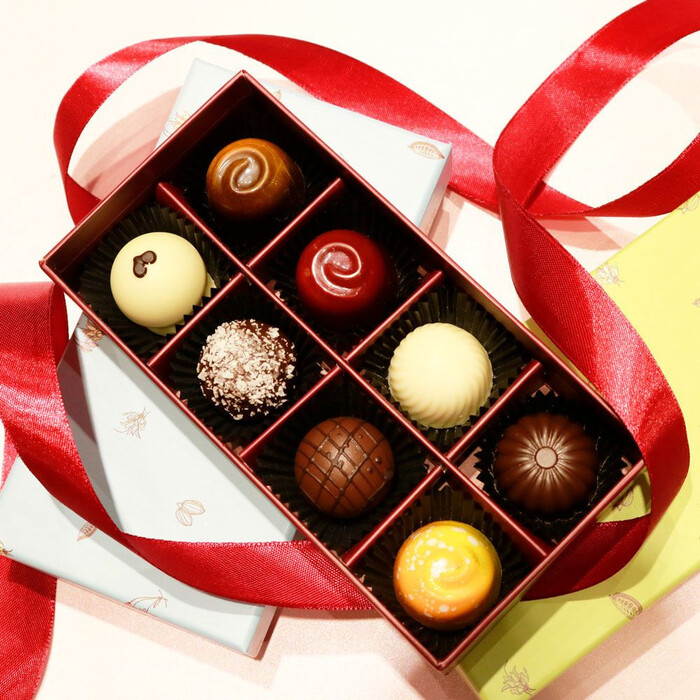 If she has a sweet tooth, chocolates are the best Christmas gift ideas for wife. Give her a top-of-the-line collection of milk and dark chocolates to spoil her.
51. Apple Watch Series 7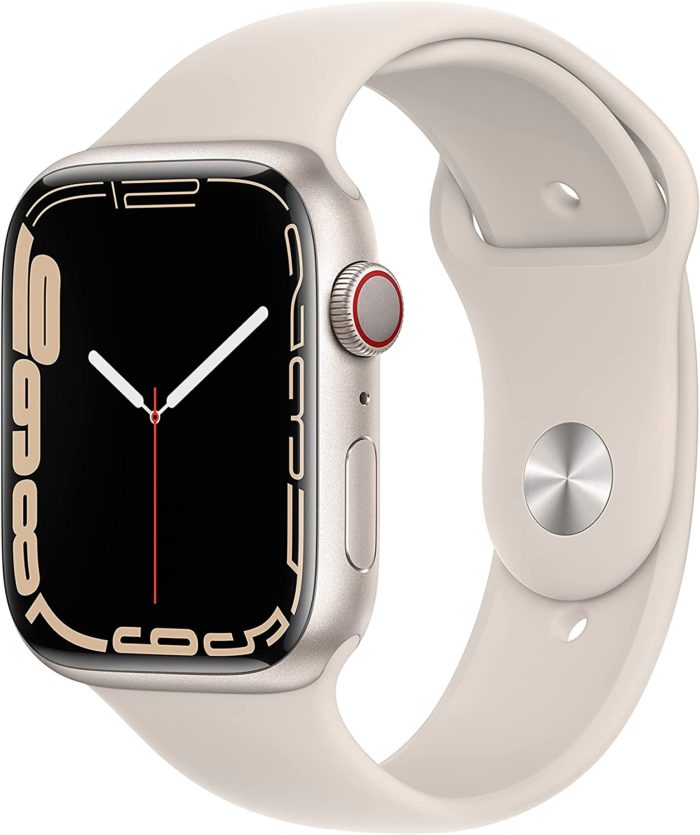 For the wife who loves Apple products, this watch is a perfect Christmas gift for wife on this special day. It's fully compatible with all of her Apple products and services.
Get tunes sent straight to her AirPods, have her Mac open itself, and help her locate her lost gadgets with a single swipe. Apple Pay can be used to make payments and send money.
52. Sterling Silver Diamond Angel Wing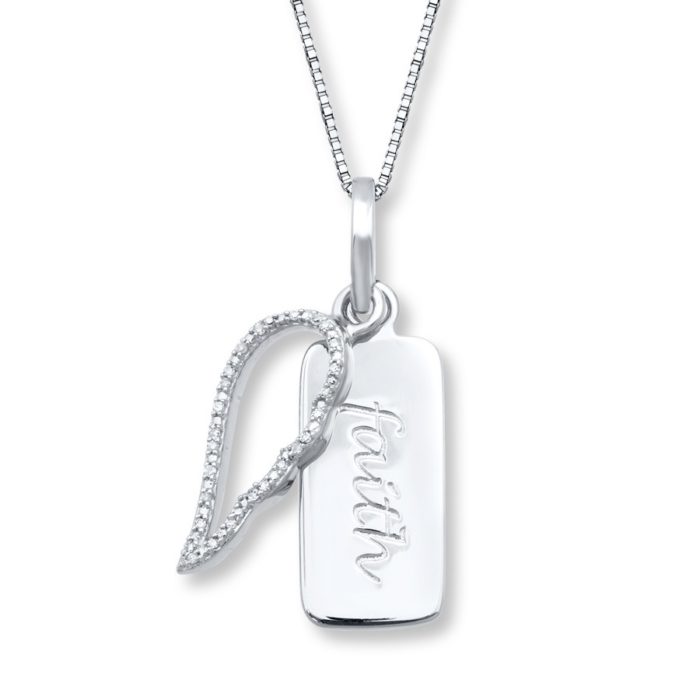 Giving someone a sterling silver necklace is like giving them a gift that keeps on giving. This one is extra special since it has a pendant in the shape of angel wings encrusted with black and white diamonds.
Christmas gift ideas for wife might be as simple as putting them in a custom box.
53. Yogurt maker machine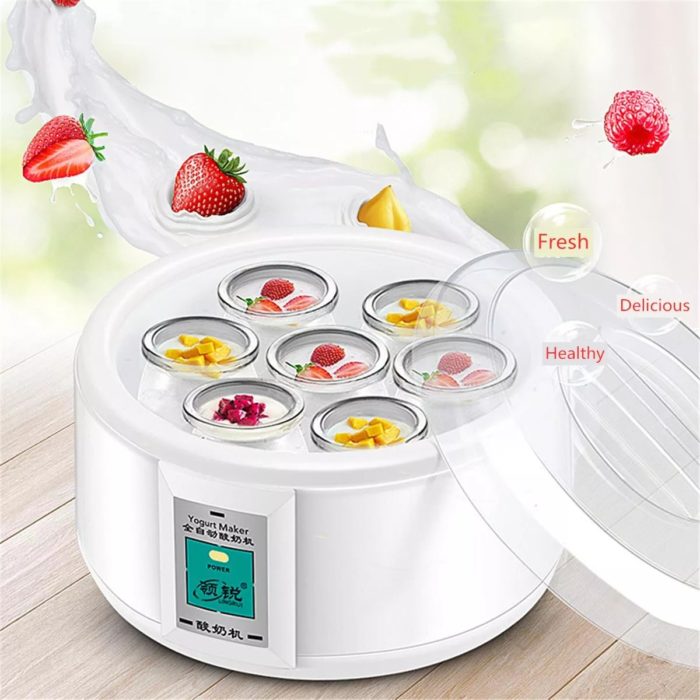 It's not hard to whip up some homemade yogurt at home, and it'll blow your mind how much better it tastes than store-bought varieties. This yogurt maker machine is a perfect way to eat more healthfully because it eliminates the need for any colorings, food additives, or preservatives in the yogurt.
>>> Recommend reading:
After reading our perfect gift guides above, we hope you have found some useful items to wrap for your wife. When you give her warm, heartfelt Christmas gift ideas for wife, she will appreciate your thoughtfulness and care. Choose personalized presents for the lady who has everything if you enjoy adding your own touches. You'll undoubtedly offer her the most sincere presents she's ever received. Visit the Oh Canvas website for more beautiful inspiration that makes her smile.